News Archives
Our news archive search is now powered by Google. You can search the main site or the guest-viewable forums. To search the entire forums, log in and use the forum search engine.

Search the main OCAU site with Google: Search OCAU Forums with Google:

View News : Last 7 Days, Last 14 Days, Last 30 Days.

View Monthly Archives.



Wednesday Afternoon Reviews (0 Comments) (link)
Wednesday, 26-June-2019 15:28:20 (GMT +10) - by Agg


Motherboard & CPU:
ASRock Z390 Phantom Gaming SLI/ac on Modders-Inc.
GeIL Super Luce RGB Sync DDR4-3600 16GB Memory on Bjorn3D.
ASRock Z390 Phantom Gaming 7 on TechPowerUp.
Two Years Later: AMD Ryzen 7 1800X vs. Intel Core i7-7700K on TechSpot.

Cooling:
Deepcool Captain 240 PRO on TechPowerUp.
OCC Reviews the ID-Cooling IS-65 and Auraflow X 240 CPU Coolers (video review) on OCClub.
CORSAIR HYDRO X Series watercoolers on Modders-Inc.
Enermax Liqtech II & TR4 II 360mm All In One Coolers on Bjorn3D.
Noctua NH-U12A & NH-L12S CPU Coolers (video review) on OCClub.
Noctua NT-H2 thermal paste on Vortez.

Audio Visual:
Noontec Hammo Wireless Professional Monitor Headphones on NikKTech.
D-LINK DCS-8600LH Full HD Outdoor WI-FI Camera on TechnoYard.
Creative Sound BlasterX H6 on GamingNexus.
SteelSeries Arctis Pro Wireless Lossless Gaming Audio System on NikKTech.

Cases:
Silverstone Primera SST-PM02B-G Mid-Tower Chassis on Tweaktown.
Cooler Master MasterBox Q500L on Guru3D.
Aerocool Cylon Mid-Tower Chassis on Tweaktown.
Antec P101 Silent on TechPowerUp.

Portable & Prebuilt:
Raspberry Pi 4 Benchmarks & Mini Review on CNX-Software.
Benchmarking the Raspberry Pi 4 on Medium.
Samsung Galaxy S10e smartphone on HotHardware.

Storage:
Qnap TS-251B 2-Bay NAS on Bjorn3D
Silicon Power Bolt B75 Pro Portable SSD on Tweaktown.
Seagate Backup Plus Portable 4TB on Tweaktown.
Seagate FireCuda Gaming 510 NVMe SSD on Modders-Inc.
Crucial MX500 1TB SATA 2.5" 7mm Internal SSD on MadShrimps.
Phison PS5016-E16 PCIe 4.0 SSD First Look on Tweaktown.

Input Etc:
Razer BlackWidow Lite Silent Mechanical Keyboard on Madhsrimps.
Logitech G MX518 (Legendary) mouse on TechPowerUp.
Dream Machines DM1 FPS Gaming Mouse on NikKTech.

Software:
My Friend Pedro game on OCClub.
Adrenalin Software Edition 19.6.2 Performance Analysis on BabelTechReviews.
OpenMandriva's AMD Zen Optimized Linux vs Ubuntu, openSUSE, Clear Linux on Phoronix.

Misc:
Kensington SD2000p Nano USB-C Dock on Tweaktown.
TPLink Archer A6 Wireless Router on Tweaktown.
FSP Hydro PTM+ 850W Power Supply on APHNetworks.



Apple have launched a voluntary recall for certain Macbook Pros, due to a fire safety risk. Facing overheating batteries that "may pose a fire safety risk," Apple launched a voluntary global recall and replacement program on Thursday for the 15-inch 2015 MacBook Pro with Retina Display. This includes products sold in Australia. "If your MacBook Pro is eligible, please stop using it and follow the instructions below to have your battery replaced," the company wrote. To figure out if your machine is impacted, you can head over to Apple's website and check your MacBook Pro's serial number.

There's a new Raspberry Pi, with beefed-up specs, USB-C power and supporting twin 4K displays. Your tiny, dual-display, desktop computer …and robot brains, smart home hub, media centre, networked AI core, factory controller, and much more. Discussion towards the end of this thread.

NPR have an article explaining why USB needs flipping, in the pre USB-C days. Turns out there's a very specific reason for the USB's lack of reversibility. A USB that could plug in correctly both ways would have required double the wires and circuits, which would have then doubled the cost. The Intel team led by Bhatt anticipated the user frustration and opted for a rectangular design and a 50-50 chance to plug it in correctly, versus a round connector with less room for error.

Facebook have plans for a new cryptocurrency. The Reserve Bank said it is also closely watching developments. The competition regulator, which is investigating Facebook as part of a wide-ranging probe, the financial crimes watchdog AUSTRAC, and a top privacy agency also expressed caution over Facebook's announcement. Libra's accompanying digital wallet, Calibra, is expected to clash with the RBA's $1 billion new payments platform designed to eliminate transfers through cumbersome BSBs and account numbers. Discussion towards the end of this thread.

Speaking of which, has anyone else noticed Bitcoin has quietly returned to nearly half the early-2018 peak? Bitcoin traded above $11,000 for the first time in 15 months, recouping more than half of the parabolic increase that captured the attention of mainstream investors before the cryptocurrency bubble burst last year. "The bounce-back of Bitcoin has been fairly extraordinary," said George McDonaugh, chief executive and co-founder of London-based blockchain and cryptocurrency investment firm KR1 Plc. "Money didn't leave the asset behind, it just sat on the sidelines waiting to get back in."

I guess this counts as a timewaster - Old_Camper spotted this YouTube channel with short SciFi movies, including this one. I haven't finished watching it yet so if it goes all Black Mirror and you lose your grip on reality, my bad.

Meanwhile here's an almost-convincing use of deepfakes, for a video with a positive political message. An AI-powered imagining of the possibilities around us to make a better world, if we only took the time to see our differences.

PS: I (mostly) typed this with one freaking hand!



Broken 5th and 4th metacarpals, it seems. No surgery yet but maybe next week. However I now have a removable brace on that hand that at least lets me do some typing etc with it. But as I've been hanging around talking to doctors all morning, it'll have to be Retro Misc Pics this week. So here's February 2009:

6th Feb 2009:














13th Feb 2009: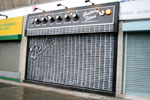 20th Feb 2009: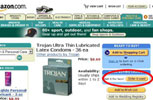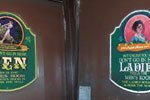 27th Feb 2009:

















Thursday Night Reviews (5 Comments) (link)
Thursday, 20-June-2019 22:04:09 (GMT +10) - by Agg


Managed to comprehensively break my left 5th metacarpal on Tuesday night which is impacting (no pun intended) my news-typing abilities quite severely. :/ 5am start tomorrow to get to my consult at the hand clinic which may or may not result in immediate surgery.. but in the meantime:

Video Cards:
Gigabyte GeForce GTX 1660 Gaming OC 6G on ThinkComputers.
Aorus GeForce RTX 2080 Xtreme Waterforce on Modders-Inc.

Networking:
ASUS AX92U Wi-Fi 6 Mesh router on Tweaktown.
Reolink Argus Eco WiFi Camera (video review) on OCClub.

Input Etc:
VicTsing MM057 Wireless Mouse on TechPowerUp.
CORSAIR M55 RGB PRO Ambidextrous Multi-Grip Gaming Mouse on NikKTech.

Portable & Prebuilt:
MSI GE75 Raider gaming laptop on Techspot.
Xiaomi Mi 9 In-Depth Review – 48MP Flagship FTW on TechARP.

Misc:
Apacer NOX RGB DDR4 memory on Vortez.
ASRock Z390 Steel Legend motherboard on Guru3D.
HP Omen X Emperium 65 Review: Massive 144Hz 4K G-SYNC Gaming monitor/TV on HotHardware.
Arozzi Arena Gaming Desk on TechPowerUp.



---
Advertisement:


All original content copyright James Rolfe.
All rights reserved. No reproduction allowed without written permission.
Interested in advertising on OCAU? Contact us for info.
Advertisement:

---
Recent Content

Team Group MP34 512GB M.2 NVMe SSD

MSI GTX 1660 Ti Gaming X 6G

Crucial P1 1TB NVMe M.2 SSD

Synology DS1618+ NAS

AMD Ryzen Threadripper 2970WX and 2920X

Team Group T-Force Delta R RGB SSD

FSP Amport 62 6-port USB Charger