February 2012
Tuesday Afternoon (14 Comments) (link)
Tuesday, 28-February-2012 16:29:27 (GMT +10) - by Agg


Apparently there was some kind of serious rail outage in Brisbane today, so there's refunds and free travel tomorrow. All fixed fares incurred as a result of this morning's service disruptions will be automatically refunded in the next 72 hours. All travel on TransLink services will be free tomorrow. More here, thanks d00dz.

The Government has made a series of videos encouraging critical thinking skills in kids. If you've been looking for a crash course in basic logic — or just want to explain to a friend exactly what a logical fallacy is — turn your attention to these simple, easy-to-understand videos, which lay out the basics of critical thinking.

The NBN rollout progress is now plotted on Google Maps, thanks mpot. Earlier this month, NBN Co blog reader Dodgy_Coder had a great idea: "What would be great is some sort of web app where I type in my postcode and I get an estimate of how long its going to be before the NBN is available in my area." Little did "Dodgy" know, we've been hard at work building just that! You can see it here.

Google Maps will be covering the Great Barrier Reef soon as well. With the help of the University of Queensland Global Change Institute and the conservation group Underwater Earth, Google has added the Great Barrier Reef to both Google Earth and Google Maps. The ongoing project will end up "mapping" the reef as far down as 100 meters, adding up to some 50,000 panoramic images. Popular working title: "Google SeaView."

Nokia have been working on a 41 Megapixel camera phone. To illustrate the imaging quality, Nokia's development team has quietly been traveling the globe and taking pictures at the full resolution of the camera. From the shots, the team has created massive prints rivaling those from professional cameras.

OC3D have a SATA3 SSD Roundup. We have four of the main drives on hand, the Intel 520, the Mushkin Chronos, the Corsair Force 3, and the Kingston Hyper X. All of these drives are the 240GB versions, so that we'll be comparing like for like. This is important as different sized Solid State Drives have differences in performance.

CERN's results showing neutrinos travelling faster than light are in doubt, possibly due to a faulty cable. Or maybe it was even faster. The CERN particle physics laboratory in Geneva has confirmed Wednesday's report that a loose fiber-optic cable may be behind measurements that seemed to show neutrinos outpacing the speed of light. But the lab also says another glitch could have caused the experiment to underestimate the particles' speed.

A US man has to apologise to his wife on Facebook every day for a month, according to a court ruling. Mark Byron of Cincinnati is making the apology to avoid 60 days in jail, but he plans to appeal the domestic relations court ruling. Byron and free speech and media experts say it should concern other users of the social networking site.

PlayerAttack have released episode 2 of their video blog thingy.




Tuesday Afternoon Reviews (0 Comments) (link)
Tuesday, 28-February-2012 14:32:19 (GMT +10) - by Agg


Portable & Prebuilt:
Samsung Galaxy Nexus smartphone on Tech-Reviews.
Sony VAIO Z Series VPC-Z390X on TechReviewSource.

Motherboard & CPU:
ASRock X79 Fatal1ty Professional Motherboard on HWSecrets.
ECS A990FXM-A Black Series on PureOC.

Cooling:
Swiftech Apogee HD CPU waterblock on PureOC.
GELID Solutions GX-7 CPU Cooler on Futurelooks.
NZXT HAVIK 140 CPU Cooler on BigBruin.
Cooler Master Hyper 212 EVO CPU Cooler on eTeknix.

Cases:
Xigmatek Gigas on TechPowerUp.
Thermaltake Overseer RX-I on APHNetworks.
Lian Li PC-Q25 SFF Chassis on MissingRemote.
Thermaltake Level 10 GT Snow Edition on CircuitRemix.
Corsair Carbide 300R on Guru3D.

Input Etc:
Steelseries Sensei Fnatic Gaming mouse on RBMods.
Corsair Vengeance K60 gaming keyboard on XSReviews.
Steelseries Kana Gaming Mouse on FunkyKit.

Video Cards:
Sapphire Radeon HD 7770 1GB OC Video Cards in CrossFire on Tweaktown.
GTX580 vs HD7970 - Head to Head Review on Vortez.

Misc:
SteelSeries DESMO Snow by GUNNAR Optiks gaming eyewear on HWHeaven.
Star Wars: The Old Republic Gaming Headset on TBreak.
Bridge Constructor PC game on eTeknix.
Thermaltake SMART Series 430W and 730W PSUs on ThinkComputers.




Photography Gallery (1 Comments) (link)
Monday, 27-February-2012 21:03:39 (GMT +10) - by Agg


Here's a quick snapshot of what people are up to in our Photography Gallery forum.

















Sunday Night Reviews (0 Comments) (link)
Sunday, 26-February-2012 23:39:05 (GMT +10) - by Agg


Motherboard & CPU:
ASUS P9X79 Deluxe Sandy Bridge-E LGA2011 ATX on FutureLooks.

Portable & Prebuilt:
Blackberry Curve 9380 smartphone on TBreak.
Chillblast Fusion Photo Workstation PC on ITShootOut.
Motorola Droid Razr Maxx smartphone on HotHardware.

Cases:
NZXT Switch 810 Hybrid Full Tower on TestFreaks.
Rosewill Ranger-M MicroATX Mini Tower on TheSSDReview.
AZZA Fusion 4000 on NeoSeeker.
Antec One Mid-Tower on eTeknix.
SilverStone TJ08-E Micro-ATX Tower on PCPerspective.

Power Supply:
NewerTech Power2U USB Wall Power Outlet on LegitReviews.
Thortech Thunderbolt Plus 1000W on TechPowerUp.
Enermax Platimax 850W on Vortez.
Thermaltake Smart 730W on HWSecrets.
Coolermaster GX Lite-700W on RBMods.
Huntkey Jumper 600B PSU on HWSecrets.

Video Cards:
XFX Radeon HD 7770 Black Edition S Super Overclocked 1GB on Tweaktown.
Gigabyte Radeon HD 7950 3072MB on TechSpot.
Gigabyte 7950 Windforce on PureOC.
Sapphire Radeon HD 7950 3GB Video Cards in CrossFire Overclocked on Tweaktown.

Software:
The Darkness II (PC) Game on HWHeaven.
Alan Wake (PC) Game on YouGamers.

Cooling:
Noctua NF-N12 PWM 120mm Fan on XtremeComputing.
Noctua NF-F12 fan on XSReviews.

Storage:
Kingston SSDNow V+ 200 on PureOC.
OCZ RevoDrive3 PCI-Express 120GB SSD on HWLook.
OCZ Octane SATA 6GB/s Indilinx Everest SSD on BenchmarkReviews.
Plextor M3 / M3S 256GB Solid State Drive on Tweaktown.

Input Etc:
Razer Naga Hex Gaming Mouse on HWHeaven.
Qpad MK-85 gaming keyboard on XSReviews.
EPICGEAR Meduza Mouse and Pad on OCClub.



Thanks to the half dozen or so people who sent the last one in. :)



























And if you're after more, check out this Wiki page which lists ALL "misc pics" news posts from the archive.




Sponsor Specials (0 Comments) (link)
Friday, 24-February-2012 14:18:46 (GMT +10) - by Agg


Remember to keep an eye on our Sponsor Specials forum if you're shopping around. In there our various sponsors have threads with deals on SSDs, media players, office chairs, fitness supplements, CCTV kits, VoIP services, video cards, T-shirts, headphones, studio photoshoots and a heap of other goodies. Check 'em out!




Friday Afternoon (11 Comments) (link)
Friday, 24-February-2012 13:23:43 (GMT +10) - by Agg


I started using Google's Chrome browser last night, as Firefox seems to have turned into a fat slow monster on my PC lately. I have to say I'm fairly impressed - it's certainly faster!

Speaking of which, Google say they will support Do Not Track in Chrome soon. Google's change of heart came as the White House today pushed a privacy bill of rights and said it would introduce new online privacy legislation in Congress. Chrome joins other browsers -- Microsoft's Internet Explorer 9 (IE9) and Mozilla's Firefox -- which can already transmit special information with every HTTP page request that tells sites the user does not want to be tracked.

Less positive are reports from OhSmeg about the UN threat to Internet Freedom and new data retention laws in the UK. For the first time, the security services will have widespread access to information about who has been communicating with each other on social networking sites such as Facebook. Direct messages between subscribers to websites such as Twitter would also be stored, as well as communications between players in online video games.

Dodo are putting their hands up in apology for the short but major outage of Australian internet yesterday. "To be perfectly frank the extent of what happened was more than anybody could've thought," Dodo managing director Larry Kestelman told this website in an interview, adding his team was still investigating exactly what caused the issue. Presumably Telstra are investigating how their own network was so badly affected by an issue on someone else's, too.

If you have a Tesla electric car, don't leave it off when flat. Electric car maker Tesla is defending claims its cars become immobilised if the battery ever becomes completely discharged. This results in a battery replacement cost of about one-fifth the car's $206,000 sticker price. Tesla owners in the US who have parked their vehicles with low battery power remaining - for as little as a week - have found their cars had become "bricks" that could not be re-charged. More here.

Tech Report have updated their system guide for March 2012. Of course, people build new PCs every day, and our readers deserve the most up-to-date component selection guidance. That's why we've put together a fresh system guide update with small changes and pricing tweaks, plus occasional major substitutions where necessary. Today's update should tide us over until we see new batches of next-generation processors and graphics cards arrive in the next few months.

A Shanghai court has rejected Proview's injunction, which means iPads are back on sale in China. The Pudong New Area People's Court made the decision yesterday, stating that while the Guangdong court case has yet to make a final decision on who owns the "iPad" trademark, there wasn't enough evidence on Proview's side to honor an injunction. Meanwhile the USAF has cancelled their order for 2,861 iPad 2s, apparently due to security concerns.

An Australian woman has fleeced some Nigerian scammers, but she hasn't gotten away with it. Cochrane-Ramsey was to keep eight per cent of all money paid into her account and forward the rest to the Nigerian scammers. However, the court heard she kept the two payments she received - totalling $33,350 - and spent most of it on herself. The car buyers who were ripped off reported the matter to police, who traced the account to Cochrane-Ramsey.




Friday Morning Reviews (0 Comments) (link)
Friday, 24-February-2012 02:48:20 (GMT +10) - by Agg


Cooling:
Noctua NH-D14 SE2011 on PureOC.
Glacialtech Igloo 5620 PWM Heatsink on FrostyTech.
NZXT Sentry Mix Fan Controller on APHNetworks.
Noctua NF-F12 PWM Fan on Bjorn3D.

Motherboard & CPU:
ASRock Fatal1ty Z68 Professional Gen3 Motherboard on MadShrimps.
Gigabyte Z68X UD3H Motherboard on NinjaLane.
BIOSTAR TPower X79 Motherboard on LegitReviews.
Intel Core i7-3820 Quad-Core CPU on TheSSDReview.

Cases:
Aerocool Strike-X ST full tower on Vortez.
Cooler Master 690 II Advanced Black & White on OC3D.
AZZA Fusion 3000 Full Tower on OCOnline.
NZXT Switch 810 Full-Tower on Tweaktown.
Cooler Master Silencio 450 on TechReaction.
Cooler Master Cosmos II Ultra Tower on ThinkComputers.
Xigmatek Gigas on OC3D.
Enermax Fulmo GT Full Tower on eTeknix.
Silverstone Precision Series PS07 on Metku.

Memory:
G.Skill Ripjaws-Z DDR3 1866MHz 16GB Memory Kit on eTeknix.
Kingston HyperX Genesis DDR3-1600 8GB Dual Channel Memory Kit on ThinkComputers.
Kingston HyperX Red 8GB DDR3-1600 on PureOC.

Storage:
Silvestone DC01 Data Center NAS unit on Metku.
OCZ RevoDrive 3 - 120GB PCIe SSD on FunkyKit.
OCZ RevoDrive Hybrid 1TB on TBreak.
Kingston SSDNow 200V+ 120GB on Bjorn3D.
RunCore Pro V Max 120GB SATA III SSD on LegitReviews.
HighPoint RocketU 1144A 4-port USB 3.0 Card on EverythingUSB.

Input Etc:
SteelSeries Simraceway SRW-S1 Steering Wheel on Tweaktown.
Epic Gear Meduza Gaming Mouse with Hybrid Dual Sensor Technology on TechWareLabs.
Corsair Vengeance M90 Laser Gaming Mouse on Metku.
Corsair Vengeance K90 Gaming Keyboard on Metku.

Prebuilt & Portable:
Alienware X51 Desktop on HWHeaven.
HP Compaq 8200 Elite All-in-One PC on TechReviewSource.
Lenovo ThinkPad T420 on PCPerspective.
HP Pavilion dm4-3090se Beats Edition on TechReviewSource.
Cincinnati Bengal System on OC3D.
Samsung Galaxy Note on TechSpot.
Toshiba Tablet AT200 on SmartHouse, thanks Cameron.

Video Cards:
Gigabyte Radeon HD 7970 OC WindForce on Guru3D.
XFX R7970 Black Edition on Vortez.
XFX Radeon HD 7770 Super Overclocked Edition on HWSecrets.
XFX R7770 Black Edition S on Vortez.

Audio Visual:
Samsung WB750 Camera on Tech-Reviews.
ROCCAT Kave 5.1 Gaming Headset on TechPowerUp.
Noontec A9 Smart TV Box on eTeknix.
Panasonic Lumix DMC-GX1 on TechReviewSource.
Noontec A9 Android Smart TV Box on HWHeaven.
Canon PowerShot Elph 310 HS on TechReviewSource.

Power Supply:
Antec High Current Gamer M 620W on HWSecrets.
Enermax Platimax 1000W on Tweaktown.
Enermax Platimax 1000W Super Overclock Edition on OC3D.
Enermax Revolultion87+ 1000W on Tweaktown.




Thursday Afternoon (5 Comments) (link)
Thursday, 23-February-2012 14:47:37 (GMT +10) - by Agg


The internet seems a bit flaky today, so if you're having trouble accessing various sites, stay tuned.

Microsoft have launched a direct attack on Google Apps, thanks rushyn. In response to what is undoubtedly increased pressure from Google's cloud-based productivity suite, Microsoft has launched an all-out assault on Google and its cloud-based Google Apps product. According to Microsoft, Google's productivity suite is a joke — a sad side project where Google moonlights in its downtime and uses unwitting corporations as guinea pigs — and businesses would be crazy to play Google's game. Why are Microsoft's videos always so agonisingly cheesy?

Megaupload's founder Kim Dotcom has been released from prison in NZ. The Megaupload founder will also be denied access to the Internet. Dotcom's lawyer Paul Davison tried to lift the Internet restriction by arguing that it was unrealistic since his client has to stay in touch with his US-based defense team. "It's like saying he shouldn't have access to a telephone, it's such a fundamental means of communication," Davison noted.

Meanwhile Scroogle has shut down, thanks duckling. After enduring DDOS attacks "around the clock" that sent a flood of unsustainable traffic to his servers, Mr. Brandt took down the search engine along with his other four domains, namebase.org, google-watch.org, cia-on-campus.org, and book-grab.com. His theory is that he was being attacked by hackers with a personal vendetta.

If you've got a Counter Strike: Global Offensive closed beta key, then Gamers United have some good news for you. Gamers United is excited to announce that we are the FIRST gaming community in Australasia with the rights to host CS:GO Closed Beta servers just for you!! That's right – Gamers United have 10 servers available for you hidden away in a bunker at an undisclosed location in NSW!!

PCPerspective wonder about the future of NAND. A paper, titled "The Bleak Future of NAND Flash Memory" was recently jointly published by the University of California and Microsoft Research. It has been picked up by many media outlets who all seem to be beating the same morbid drum, spinning tales of a seemingly apocalyptic end to the reign of flash-based storage devices. While I agree with some of what these authors have to say, I have reservations about the methods upon which the paper is based.

The EFF have info on clearing your Google footprint before the upcoming unification of Google privacy policies and services. On March 1st, Google will implement its new, unified privacy policy, which will affect data Google has collected on you prior to March 1st as well as data it collects on you in the future. Until now, your Google Web History (your Google searches and sites visited) was cordoned off from Google's other products.




Wednesday Evening Reviews (0 Comments) (link)
Wednesday, 22-February-2012 19:03:59 (GMT +10) - by Agg


Video Cards:
HIS Radeon HD 6930 IceQ X 1GB on XbitLabs.
XFX Radeon HD 7970 Black Edition on NeoSeeker.
XFX Radeon HD 7770 Black Super Overclocked Edition DD on MadShrimps.
MSI R7950 Twin Frozr III on TBreak.

Storage:
Intel SSD 520 240GB on XbitLabs.
OCZ Octane 512 GB Solid State Drive on XbitLabs.
500GB Seagate FreeAgent GoFlex Ultra-Portable Hard Drive on PCStats.
OWC Mercury Extreme Pro 6G 240GB Solid State Drive on ThinkComputers.
OCZ Vertex 3 240GB SSD on HardCoreWare.
QNAP TS-879U-RP NAS Rack Server on BenchmarkReviews.

Cooling:
Coolermaster Hyper 412S CPU Cooler on HWLook.
Coolermaster Hyper 612 PWM Heatsink on Frostytech.
Aqua Computer Aquaero 5 XT USB Fan Controller on LegitReviews.
Coolermaster Hyper 612S CPU Cooler on HWLook.
Corsair Hydro Series H100 Liquid CPU Cooler on CircuitRemix.

Cases:
Cooler Master Silencio 450 on TechReaction.
Antec One on HWSecrets.
Fractal Design Define R3 USB 3.0 Black Pearl Mid-Tower on Tweaktown.
Cooler Master Silencio 550 on MadShrimps.

Power Supply:
Corsair TX550M & TX750M on OCClub.
Antec HCG-620M 620W on TechPowerUp.
OCZ ZT 650W on Guru3D.

Input Etc:
Tesoro Durandal Ultimate G1NL Mechanical Gaming Keyboard on HWHeaven.
SteelSeries Sensei Fnatic Gaming Mouse on Tech-Reviews.
SteelSeries Kana Black 1.1 Gaming Mouse on Tweaktown.
Tt eSPORTS Theron Gaming Mouse on eTeknix.



Here's some yummy threads from our Geek Recipes forum:














Tuesday Afternoon (2 Comments) (link)
Tuesday, 21-February-2012 13:50:20 (GMT +10) - by Agg


ABCNews took a tour of Foxconn's factory, apparently the first time any reporter has done so. That link isn't to the full story, but hopefully it will become available on the net soon after it broadcasts today USA time. It was around this time when Apple called me. They wondered if "Nightline" was interested in seeing their iPhone, iPad and MacBook final assembly lines at Foxconn during a first-ever audit by the Fair Labor Association. I said yes, very much, and immediately started imaging the reasons why they were offering such a scoop to me, of all people.

Australian Popular Science report on the US Toy Fair 2012. Half of the playthings that caught our attention require an iOS or Android device to do anything. But, in adapting an already-powerful handset as the brains behind anything from a toy gun to a board game, today's crop of toys are able to become more capable and more immersive than anything that's come before.

Microsoft have extended support for Win7 and Vista. Microsoft has quietly extended support for the consumer versions of Windows 7 and Windows Vista by five years, syncing them with the lifespan of enterprise editions. The move is part of a revamp of the company's support policies for its operating systems, Microsoft said.

TheAtlantic have an interesting article about living a disconnected life. The call to disconnect was found in several best sellers of 2011 from Sherry Turkle's Alone Together to William Powers' Hamlet's Blackberry. Powers has since become emblematic of a movement called the "Digital Sabbath." Each Friday night, he and his family disconnect their computers from the internet for the weekend as a means to curb an ever-growing sense of information overload.

HotHardware looked at a DIY PC kit from Maingear. Recently Maingear announced that they'd be offering a DIY SHIFT chassis and cooling system kit for a limited time, to folks that might want to try their hand at building a SHIFT-infused PC for themselves. At $899 for the case, Maingear's integrated Aphex audio enhancement solution, and a Maingear Epic 180 close-looped water cooler, this DIY kit isn't for the weekend warrior, but rather for the elite power user looking to build something special.

TheConversation consider IP, patents and copyright in Australia. As with copyright, patent law involves a balance between respect, incentives and social needs. It is contentious because some people consider the balance is overly weighted towards large corporate interests.

It seems Google (among others) are tricking browsers into accepting cookies even when configured not to. It turns out Facebook and many other sites are using an almost identical scheme to override Internet Explorer's privacy setting, according to a privacy researcher at Carnegie Mellon University. "Companies have discovered that they can lie in their [P3P policies] and nobody bothers to do anything about it," the researcher writes.

Alan Turing would have turned 100 this year, and his influence is still felt even outside the world of computers. The findings provide evidence to support a theory first suggested in the 1950s by famous code-breaker and mathematician Alan Turing, whose centenary falls this year. He put forward the idea that regular repeating patterns in biological systems are generated by a pair of morphogens that work together as an 'activator' and 'inhibitor'.

Speaking of anniversaries, NASA are celebrating 50 years since the first American in orbit. On Feb. 20, 1962, an Atlas rocket successfully carried John Glenn and the hopes of an entire nation into aboard Friendship 7, a flight that ushered in a new era of space travel that eventually led to Americans walking on the moon by the end of the 1960s. Of course, it's worth noting that Alan Shepard had previously been into space (but not completing an orbit) and, nearly a year earlier than Glenn in April 1961, Yuri Gagarin became the first person into space AND the first person to complete an orbit.




ViperAMD's Dragon PC (0 Comments) (link)
Monday, 20-February-2012 14:28:32 (GMT +10) - by Agg


Here's an original project from ViperAMD - "elanor" the dragon PC: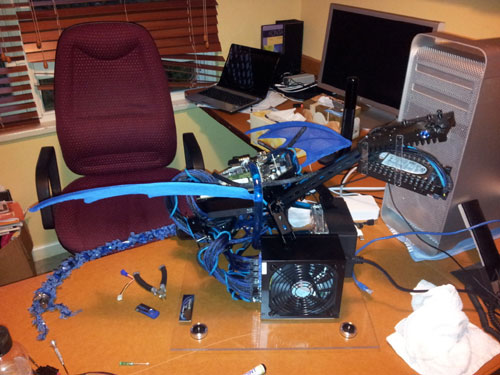 Click for the worklog!






Monday Afternoon (7 Comments) (link)
Monday, 20-February-2012 14:16:38 (GMT +10) - by Agg


Twitter are being sued for defamation in Australia for the first time. Mr Meggitt's lawyer Scott Gibson told Fairfax Media his client was now seeking legal redress from the social media company: "Twitter are a publisher, and at law anyone involved in the publication can be sued." "We're suing for the retweets and the original tweet - and many of the retweets and comments are far worse."

Foxconn has raised salaries for factory workers, apparently after a meeting with Apple. Yesterday, a mostly uncovered meeting took place between Apple CEO Tim Cook, and Foxconn chairmen Terry Gou, reported Bloomberg. Although the official aim was to discuss Apple's expansion in China, today's news of a Foxconn wage increase indicates that Cook may have employed his famous negotiating skills to convince his counterpart to acknowledge the public outcry, and take substantive action regarding working conditions in Foxconn's Chinese factories.

Sydney scientists have made the world's smallest transistor. Using a technique involving a scanning tunnelling microscope, they were able to replace one silicon atom from a group of six with one phosphorus atom, achieving a placement accuracy of better than half a nanometre. "This device is perfect," Professor Simmons, director of the Australian Centre of Excellence for Quantum Computation and Communication Technology, said.

Intel meanwhile has detailed some more efficient CPUs. Intel's presentations at the International Solid State Circuits Conference (ISSCC) this year are focused on one of the biggest problems facing modern CPU designers—how to improve power efficiency without sacrificing compute performance. Intel isn't just tackling this problem through conventional process shrinks and smaller dies, however; the company detailed multiple new approaches.

PCPerspective interviewed Alex Chang from MSI's graphics card division. "What other extra features are you pursuing with the Afterburner utility for overclocking and monitoring?" At this time, it's mostly just ensuring support for the latest GPUs being launched. MSI Afterburner is definitely the best overclocking utility on the market for video cards, and users love the intuitive and simple interface.

Techspot took a look at HTML5 gaming. On the gaming side, there are some really impressive examples that could easily rival some of the stuff that has been done on Flash over the past decade. We've compiled a small selection of old classics and modern titles built with HTML5 and other open web standards that will give you a taste of things to come.

PlayerAttack (formerly GamePron) have released their first video episode. This week we take a look at topics as diverse as Australian politics and the Asia Pacific launch of Star Wars: The Old Republic. There's also a little about Max Payne 3 (plus a revamp for the original), as well as a quick look at Minecraft Lego, and the upcoming Dota 2 (which is surrounded by drama). Congratulations are in order for Dear Esther, there's big news for Twisted Metal fans, and we've got the stunning new trailer for Mass Effect 3.




Monday Morning Reviews (0 Comments) (link)
Monday, 20-February-2012 01:35:18 (GMT +10) - by Agg


Storage:
Silverstone Treasure TS06 External Enclosure on Pro-Clockers.
Seagate Barracuda 3TB HDD on TBreak.
MyDigitalSSD DDR2 Super Cache 32GB mSATA Solid State Drive on Tweaktown.
OCZ Octane 512GB SSD on OCClub.
Runcore ProV Max 120GB SSD on TheSSDReview.
500GB Seagate FreeAgent GoFlex Ultra-Portable Hard Drive on PCStats.
LSI MegaRAID SAS 9265-8i RAID Controller on Tweaktown.
OCZ Octane 128GB solid-state drive on TechReport.
Intel 520 Series 240GB Solid State Drives in RAID 0 on Tweaktown.

Motherboard & CPU:
Roundup: Mini-ITX Mainboards for Socket FM1 Processors on XbitLabs.
Intel Core i7-3930K on OC3D.
ASUS X79 Sabretooth Motherboard on MadShrimps.

Portable & Prebuilt:
Alienware Aurora R4 Performance Desktop on HWHeaven.
Samsung Chromebook Series 5 on HWLook.
HTC Titan Windows Phone on HWHeaven.
Cooler Master NotePal X3 Silent Laptop Cooling Pad on Pro-Clockers.
Le Pan II TC979 Android Tablet on ThinkComputers.
Sony Tablet S on TBreak.

Power Supply:
FSP NB Q90 Notebook Adapter on ThinkComputers.
Thortech Thunderbolt Plus 1200W on TechPowerUp.
Enermax Platimax 850W on HWSecrets.

Input Etc:
Star Wars: The Old Republic Gaming Mouse on TBreak.
Corsair Vengeance K90 Performance MMO Mechanical Gaming Keyboard on MadShrimps.
FILCO Majestouch Ninja Tenkeyless keyboard on Vortez.
Steelseries Kinzu V2 Pro Edition Gaming Mouse on FunkyKit.

Audio Visual:
ARCTIC Audio Relay - DLNA Audio Renderer on MissingRemote.
Monster Gratitude In-Ear Headphones on TechWareLabs.
ASUS Essence One external audio on Guru3D.
Samsung SA850 / S27A850D 27 Inch LED Monitor on Tweaknews.

Software:
Gotham City Imposters (PC) Game on HWHeaven.
Norton 360 Version 6.0 on TechReviewSource.
Shank 2 for PC on MegaTechNews.

Misc:
Patriot PCBOWAU2-N Wireless N USB Adapter on Tweaknews.
Samsung SCX-4728FD Multifunctional Printer on OCOnline.




Sunday Night Reviews (1 Comments) (link)
Sunday, 19-February-2012 23:20:34 (GMT +10) - by Agg


Cooling:
NZXT Havik 120 CPU Cooler on XbitLabs.
Coolermaster Gemini II M4 Cooler on HWLook.
Arctic Freezer 13 PRO and Freezer i30 CPU Coolers on CircuitRemix.
Maingear EPIC T1000 Thermal Cooling Solution on LegitReviews.
ARCTIC MX-4 Thermal Compound on DragonSteelMods.
NZXT Havik 140 Heatsink on NinjaLane.
Coolermaster Hyper 412S cooler on XSReviews.
Cooler Master Hyper 212 EVO CPU Cooler on Vortez.

Cases:
SilverStone Raven RV03 on SilentPCReview.
Antec Solo II and Kuhler 920 case and cooler on PureOC.
Thermaltake Overseer RX-1 on NinjaLane.
Rosewill THOR V2 on Vortez.
In-Win XFrame Limited Edition testbench chassis on HWLook.
AZZA Fusion 3000 Full-Tower on Tweaktown.

Video Cards:
Sapphire Radeon HD 7950 OC 3 GB on XbitLabs.
AMD Radeon HD 7750 on HWSecrets.
XFX R7770 Black EditionS Super Overclocked (FX-777A-ZD) on Bjorn3D.
AMD Radeon HD 7750 CrossFire on eTeknix.
HIS Radeon HD 7750 1GB on eTeknix.
HIS Radeon HD 7750 iCooler on Guru3D.
XFX Radeon R7770 Black Edition on BenchmarkReviews.
AMD Radeon HD 7770 CrossFire on eTeknix.
Sapphire Radeon HD 7770 Overclock Edition 1GB on eTeknix.
Sapphire Radeon HD 7770 Overclocked on Pro-Clockers.
AMD Radeon HD 7750 Pro 1GB on eTeknix.
XFX HD 7770 Black Edition Super Overclock 1 GB on TechPowerUp.
HIS Radeon HD 7750 iCooler 1 GB on TechPowerUp.
ASUS Radeon HD 7770 DirectCU 1 GB on TechPowerUp.
HIS Radeon HD 7750 & HD 7770 CrossFire on TechPowerUp.
MSI Radeon HD 7770 OC 1 GB on TechPowerUp.



Thanks to NamTaf and outy this week!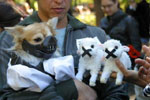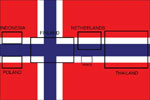 And if you're after more, check out this Wiki page which lists ALL "misc pics" news posts from the archive.




Friday Afternoon (5 Comments) (link)
Friday, 17-February-2012 13:29:16 (GMT +10) - by Agg


There's an Overclocking Workshop coming up in Perth soon. We want to help the up and coming guys take the next step, show you how we overclock, give you our Liquid nitrogen contacts, show you some tips and fast track you to becoming the next big Australian overclocker. We are all extremely passionate about this sport and want to see it grow and give a helping hand to this community which has helped us all start from scratch.

Kodak may be bankrupt, but that doesn't seem to be stopping Apple from suing them. The case hinges around digital camera patents; Apple alleges that it developed a digital camera in the early 1990s that it shared with Kodak and that Kodak subsequently sought to patent the technology behind it. There's a site about Apple's patents and their use here.

It seems Australian companies are still not quite getting the hang of Twitter. Perhaps these people really do buy their own PR hype – perhaps they truly, honestly believe that Coca Cola indeed "is it", that McDonald's diners are actually "lovin' it", that Qantas will always remain the "Spirit of Australia", wherever it may be based. If so, the social media response may serve as a useful reality check: customers aren't the sheep they may appear to be.

Google have a blog post about regulation and Australian content. Interestingly, Australia is running a trade surplus in online video. In 2011, overseas viewers watched more hours of Australian content on YouTube than Australians watched of overseas content. Unfortunately, there's a real danger at the moment that unnecessary regulation — like that being sketched out in the Interim Report from the Convergence Review — could stop this thriving part of the digital economy in its tracks.

A Canadian man has excavated his basement with remote-control earthmovers - taking nine years. Okay, so at first glance, it doesn't seem like such a big job. If you know which end of a shovel goes into the ground, you could excavate a room-sized cavern under your house in a couple of weeks. But if you live in Saskatchewan, Canada, where in winter the mercury has been known to hover somewhere below -15C for several weeks on end, it's good to have a hobby.




Fake External HDD (22 Comments) (link)
Thursday, 16-February-2012 14:14:39 (GMT +10) - by Agg


Quan-Time sent in these pics of a fake 160GB external HDD. I'm assuming they're not all that recent given the capacity, but still, someone went to quite a bit of trouble:














R18+ Gaming Bill Introduced (0 Comments) (link)
Thursday, 16-February-2012 02:23:40 (GMT +10) - by Agg


The Federal Government has introduced R18+ gaming legislation at last, with it expected to come into effect within a year. Currently in Australia, the maximum legal classification for games is MA15+. Games that are not considered suitable for children are refused classification and banned. More here. A Bond University study found that nine out of ten Aussie homes had a gaming console. The average age of gamers is 32 with women making up 47 per cent of Australian gamers. The Minister in question has posted an article on PlayerAttack.

Discussion continues in this long-running thread.




AMD Radeon HD 7770 and 7750 (0 Comments) (link)
Thursday, 16-February-2012 01:48:11 (GMT +10) - by Agg


AMD have unveiled their Radeon HD 7770 and 7750 video cards. To quote the PC Perspective review: Cape Verde is the smallest of the Southern Islands dies and falls into the sub-$175 graphics market depending on card vendors' pricing and overclocking settings. The real question we all wanted to know is what performance levels these new cards were going to offer and if they could be the TRUE successor to popular Radeon HD 5770. While the answer will take pages and pages of details to cement into place, I can say that while an impressive card, I wasn't as excited as I had wanted to be.

More coverage on eTeknix, OC3D, LegionHW, TBreak, NeoSeeker (and here), Vortez (and here), Guru3D (and here), PureOC (and here), FunkyKit, OCClub, HWHeaven (and here and here), LegitReviews, BenchmarkReviews, TechSpot, HWSecrets, TechPowerUp (and here), HotHardware and Tech Report.

Discussion continues in the 7000-series thread in the Video Cards forum.




Thursday Morning Reviews (0 Comments) (link)
Thursday, 16-February-2012 00:03:47 (GMT +10) - by Agg


Cooling:
Spire Gemini Rev 2 CPU cooler on TechReaction.
SilenX Effizio EFZ-120HA5 Performance CPU Cooler on Pro-Clockers.
Noctua's DH-14 CPU cooler on HotHardware.

Audio Visual:
Samsung PN51D8000 HDTV on TechReviewSource.
ASUS Xonar U3 USB Sound Card on Pro-Clockers.
Antec Soundscience Rockus 3D 2.1 speakers on HWLook.

Cases:
Spire Sonex 6010 on RBMods.
NZXT Crafted Series Phantom 410 Mid-Tower on FutureLooks.
Raidmax Aeolus VL Mid Tower on ThinkComputers.

Storage:
Intel 520 Series 240GB Solid State Drive on Tweaktown.
HighPoint 2720SGL RocketRAID Controller on TheSSDReview.

Motherboard & CPU:
ASRock X79 Extreme9 on HWSecrets.
H67 Motherboard Roundup on PureOC.

Input Etc:
Rosewill Second Generation Mechanical Keyboard on PCPerspective.
Cyborg R.A.T.7 Albino Edition Gaming Mouse on eTeknix.
HP Wi-Fi Touch Mouse X7000 on TechReviewSource.
ROCCAT Kone[+] Laser Gaming Mouse on TechPowerUp.




Wednesday Morning (12 Comments) (link)
Wednesday, 15-February-2012 02:35:47 (GMT +10) - by Agg


Parliament is back in session, and PlayerAttack report on how that brings the R18+ rating for games potentially closer. Things currently look quietly positive for the Bill - and for Australian gamers - but as with all things in politics, things won't move quickly. The R18+ legislation could still be a year or two off, according to experts.

Meanwhile the Parliament House website is over-budget and overdue. A "major breach" of Australia's Parliament House computer network partly contributed to a $600,000 cost blowout and 12-month delay in constructing the newly designed parliament website which is due to launch to the public this Friday evening.

Engadget report on a new monster laptop from Origin, thanks asher. Insane customization options include the Core i7-3960X Extreme CPU and two overclocked 2GB GeForce GTX 580M GPUs in an SLI bridge -- just for note, this particular configuration requires two 300 watt power adapters. It'll also accommodate up to four hard drives and 32GB of memory.

NASA have powered down their last mainframe. This month marks the end of an era in NASA computing. Marshall Space Flight Center powered down NASA's last mainframe, the IBM Z9 Mainframe.

Tweaktown report on an Extreme OC Workshop recently in Brisbane. The format is easy - give Australian computer enthusiasts an opportunity to try their hand at extreme overclocking with liquid nitrogen. Applications were taken online at top enthusiast websites within Australia, 16 names were picked at random and they were divided in to four groups and mentored by a member of TeamAU.

Sabz spotted this amazing photo technology. Remove captures several images in a row, analyses them and automatically creates a composite photo devoid of unwanted details. Better yet, it highlights potential objects and lets you eliminate them manually.

Tech Report took a closer look at the new AMD. AMD has a new management team and a new direction. They recently shared their vision for the company's future, and we were there, listening and then chatting with new CTO Mark Papermaster. Read on for our report.

TheSSDReport have a guide to SSD advertised performance. This is the fourth paper in a series of articles that explain the benefits, types and components of a solid state drive and will go so far as to make up our SSD Beginner Guide. Each article is designed to be easily understood and will enable the reader to become proficient in every aspect of the SSD as it relates to their specific computing needs.

Malcolm sent in some possible future HDD technology. An international team of scientists has demonstrated a revolutionary new way of magnetic recording which will allow information to be processed hundreds of times faster than by current hard drive technology.




Tuesday Night Reviews (0 Comments) (link)
Tuesday, 14-February-2012 22:47:41 (GMT +10) - by Agg


Portable & Prebuilt:
Le Pan II Android Tablet TC979 on TechWarelabs.
Sony PlayStation Vita Launch Review on HWHeaven.
Lenovo ThinkPad T420 on TechReviewSource.
Nokia Lumia 800 Smartphone on TBreak.

Cooling:
Coolermaster Gemini II SF524 Cooler on HWLook.
Thermal Compound Roundup - February 2012 on HWSecrets.
Noctua NF-F12 PWM and NF-P12 PWM Cooling Fans on APHNetworks.

Storage:
Zalman ZM-VE300 2.5'' USB 3.0 External HDD Enclosure on MadShrimps.
Serial Technologies SATA II to IDE Adaptor on eTeknix.
CRU-DataPort ToughTech Duo on ThinkComputers.
Tiché PC HDD Vibration Killer on SilentPCReview.

Cases:
NZXT Switch 810 Full-Tower on BenchmarkReviews.
Silverstone TJ04-E on OC3D.
Thermaltake Overseer RX-I Chassis on OCClub.
Raidmax Viper Mid-Tower on Tweaktown.

Motherboard & CPU:
GIGABYTE H61M-S2P-B3 LGA1155 Sandy Bridge mATX on FutureLooks.
AMD FX-8150 3.60 GHz with Windows Patches on TechPowerUp.
ASRock Extreme9 Motherboard on LegitReviews.
ASUS Rampage IV Extreme BF3 on Vortez.
Foxconn Quantum Force Quantumian-1 X79 on NinjaLane.
ASUS Maximux IV Extreme on OCIA.

Power Supply:
Thermaltake Toughpower Cable Management 1350W on PCPerspective.
SilverStone Strider Gold Evolution 1200W on Tweaktown.
Kingwin LZP-1000 on SilentPCReview.

Video Cards:
Sapphire Radeon HD 7950 OC 3GB Overclocked Further on eTeknix.
MSI Radeon HD 7950 Twin Frozer III on Guru3D.

Misc:
Patriot Viper Xtreme Division 2 DDR3-1866 (PC3-15000) 8GB Kit on FunkyKit.
Steelseries Simraceway SRW-S1 Controller on XtremeComputing.
Bastion PC game on eTeknix.
ARCTIC P531 5.1 Headset on TestFreaks.




Monday Midday (2 Comments) (link)
Monday, 13-February-2012 13:00:15 (GMT +10) - by Agg


A few people sent word that one of Folding@Home's great champions has passed away - Gordon Smitheman. I am sad to announce the passing of one of our teammates, Gordon Smitheman, who some of you may know as the Team Captain of MaximumPC during the early years of the Chimp Challenge. Stanford are organsing a server named in memory of Gordon and his wife - details of how to donate are in the thread.

Sciby spotted this cool sci-fi video on YouTube. RL7 is an eight-foot tall combat robot that goes on the run after malfunctioning with vivid memories of once being human. As its creators and the military close in, RL7 battles its way to uncovering the shocking truth behind its mysterious visions and past. It's a one-off, but it sounds like with enough interest/support they might do a full film of it.

PC Authority checked out some sub-zero overclocking with the usual suspects. :) It is being run by TeamAU, a loose collective of the best overclockers in this part of the world. Four of them have made the journey for the event, SniperOz from Melbourne, YoungPro from Adelaide, Dinos22 from Sydney and Deanzo from Christchurch in New Zealand. For them this isn't just a chance to impart a bit of knowledge on some budding overclockers, it is a chance to compare notes and catch up on each other's gear and tweaks.

Sydney had a day of superheroes on the weekend. Heroes don't exist — or do they? Cronulla was yesterday invaded by heroes big and small in an effort to regain a world record — and make some money for Sydney Children's hospital along the way.

JD noticed some Google Fibre being rolled out in Kansas City. "At first, we'll focus on building this solid fiber backbone," Lo wrote. "Then, as soon as we have an infrastructure that is up and running, we'll be able to connect Google Fiber into homes across Kansas City!" Physical work to erect a network had been snagged over issues about where Google would attach its fiber optic cables on the poles owned by the Kansas City Board of Public Utilities.

Jastormont sent word of free Windows Phone 7 dev Workshops in Australia and New Zealand this month. Microsoft and Nokia will be running free development workshops for the former's Windows Phone OS, starting from next weekend. If you're digging WP7 and call Sydney, Melbourne, Brisbane or Auckland your usual habitat, then you might want to check them out. Yes, it's about as short notice as you can get, with the first event scheduled for February 16-17, but MS and Nokia plan to hand out one or more Nokia Lumia handsets, which sweetens the deal significantly.

Speaking of extremely short notice, Adelaide's game developers are gathering at (Facebook link) the Goodwood Pub tonight at 7:30pm. Adelaide's Really Good Gathering of Gamedevelopers (that's ARGGGH for short) is returning to the Goodwood Pub in February 2012. It's an informal gathering of professional game developers, indies, students, anybody who wants to write games, and - really - anybody who enjoys playing games. The South Australian games industry's copped a lot of flak over the years, but we think we're still pretty awesome.

TechSpot consider the HDD market now that it's been three months since the floods hit Thailand, severely affecting production. The hard disk drive supply chain was hit hard late last year when a series of floods struck Thailand. The Asian country accounts for about a quarter of the world's hard drive production. All this resulted in hard drive prices shooting through the roof around the end of October as production became more expensive and limited. With the help of price tracking site Camelegg we've checked on a number of mobile and desktop HDDs to get a better overview of how the situation has developed in the last three months.

Issue 18 of The Overclocker is now available for viewing.




Sunday Night Reviews (0 Comments) (link)
Sunday, 12-February-2012 23:37:22 (GMT +10) - by Agg


Motherboard & CPU:
Intel Core i7-3820 Review: Sandy Bridge-E for the masses on TechSpot.
ASRock Z68 Extreme 7 on PureOC.
ASRock X79 Extreme6/GB Motherboard on HWSecrets.
GIGABYTE GA-X79-UD7 Motherboard on LegitReviews.

Audio Visual:
Samsung NX 200 digicam on TechReviewSource.
Western Digital WD TV Live Media Player on BigBruin.
GeChic On-Lap 1301 Portable Monitor on ThinkComputers.
ASUS VG278H LCD Monitor 3D Vision-2 Kit on BenchmarkReviews.
RHA SA-850 Headphones and MA-350 Earphones on HWHeaven.

Portable & Prebuilt:
Lenovo ThinkPad Tablet on TBreak.
NewerTech NuPower Battery for all MacBook Pro 17" non-Unibody on TestFreaks.
ASUS Transformer Prime TF201 Keyboard Dock on PCPerspective.
Kingston Wi-Drive 16GB portable storage for iOS on ThinkComputers.
Sony Ericsson Live WT19i smartphone on TBreak.
Razer Blade Switchblade User Interface Panel Hands-on on Tweaktown.

Networking:
Trendnet TPL-307E2K Powerline Adapter kit on RBMods.

Power Supply:
Antec VP450 on HWSecrets.
Athena Power AP-MFATX40P8 400W on HWSecrets.
Spire BlackDragon 400W on TechPowerUp.

Cases:
Cooler Master Elite 431 Plus on APHNetworks.
Cooler Master COSMOS 2 on APHNetworks.
NZXT Switch 810 Full Tower on eTeknix.
Thermaltake Overseer RX-I Full Tower on TestFreaks.
Cooler Master CM 690 II Advanced Black and White on Guru3D.
AZZA Fusion 3000 on OCClub.
Thermaltake Overseer RX-I Full Tower on FunkyKit.
Enermax Fulmo on PureOC.
Silverstone Raven 3 (RV03) Full Tower & Strider Gold 850W PSU Combo on Futurelooks.
Fractal Design Core 1000 MicroATX HTPC Case on MissingRemote.
NZXT Switch 810 Full Tower on PC Perspective.

Video Cards:
MSI HD 7950 Twin Frozr III 3072MB on TechPowerUp.
AMD Radeon HD 7950 3GB CrossFire on LegitReviews.
NVIDIA 3D Vision 2 featuring the ASUS VG278H Screen on HWHeaven.
VisionTek Radeon 7970 on PureOC.
Zotac GTX 580 AMP2 3GB Edition on HWLook.
XFX R7970 Double Dissipation Edition and Radeon HD 7970 CrossFireX on XbitLabs.

Input Etc:
Corsair Vengeance M90 gaming mouse on XSReviews.
SteelSeries SRW-S1 racing wheel on OC3D.

Storage:
Synology DS411J NAS on Technoyard.
OCZ Vertex 3 MaxIOPS 240GB SSD on FunkyKit.
Buffalo CloudStation Pro Duo Network Storage on XbitLabs.
OCZ Synapse Cache SATA III Solid State Disk on Pro-Clockers.
Seagate Barracuda 3TB 7200RPM HD on HotHardware.
Swiftech H20-220 Edge HD Liquid Cooling Kit on LegitReviews.
Intel 520 Series Cherryville 240GB SSD on HardCoreWare.
OCZ Technology Octane 512GB SSD with 1.13 Performance Firmware on Tweaktown.
OCZ RevoDrive 3 120GB SSD on TBreak.
Hitachi Touro Desk Pro 3TB USB 3.0 External HDD on MadShrimps.
MacBook Pro Solid State Drive Upgrade Guide and Performance Testing on CircuitRemix.

Cooling:
SilenX EFZ-120HA5 CPU Cooler on Bjorn3D.
Lamptron FC9 Fan Controller on eTeknix.
SilenX Effezio EFZ-120HA5 CPU Cooler on CircuitRemix.
Thermaltake Bigwater A80 Liquid-Cooling System on XbitLabs.
Noctua NF-B9, NF-P12, NF-R8 Fans on RBMods.



Friday again??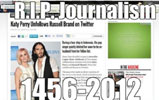 And if you're after more, check out this Wiki page which lists ALL "misc pics" news posts from the archive.




Forum Projects (1 Comments) (link)
Thursday, 9-February-2012 20:16:50 (GMT +10) - by Agg


Here's some reviews and projects from people in the forums:











Thursday Afternoon (4 Comments) (link)
Thursday, 9-February-2012 17:23:18 (GMT +10) - by Agg


The V8 Supercars Championship will gain a third marque in 2013, with Nissan joining the fray. The Japanese car giant will take on Holden and Ford in next year's championship – the first run under new 'Car of the Future' rules. Kelly Racing has signed with Nissan to become the company's factory team and will run four cars next year from their Melbourne workshop. Discussion here.

Which reminds me, I should add the V8SC to our 2012 Motorsport Calendar. That page is worth bookmarking in case you're wondering what's on each weekend. I can't wait for the motorsport season to start again!

XbitLabs compared 5 LGA2011 CPU coolers. Well, let's continue with the good old tradition, and now that we have upgraded our platform yet again to the new LGA 2011 with Intel Core i7-3960X Extreme Edition CPU inside, we are going to see how five of the most efficient contemporary coolers will fight for the leadership. Besides that we are going to check out the cooling efficiency and acoustics performance of the default cooler that is bundled with extreme six-core Intel processors.

Google has some Google Glasses on the way, according to 9to5Google. These glasses, we heard, have a front-facing camera used to gather information and could aid in augmented reality apps. It will also take pictures. The spied prototype has a flash —perhaps for help at night, or maybe it is just a way to take better photos. Even if it's only a rumour, it seems inevitable - and cool - that this kind of technology will arrive eventually.

Also from the "we live in the future" files, an elderly woman has had her lower jaw replaced with a 3D printed titanium implant. The replacement mandible is constructed of titanium that was built up in layers using a 3D printer and fused using a laser. It was a tailor-made design that only took a few hours to create, rather than the several days typical handmade replacements take to put together. In order for the woman's immune system to accept the jaw, the titanium was coated with a bioceramic.

Alch spotted this cool timelapse of Aurora Australis.




Thursday Morning Reviews (0 Comments) (link)
Thursday, 9-February-2012 01:00:16 (GMT +10) - by Agg


Audio Visual:
Sapphire VID-2X monitor adapter on OCClub.
NEC MultiSync EA273WM-BK 27-inch LED Monitor on HotHardware.
Phonak Audéo PFE232 +mic In-ear Headset on TechPowerUp.

Portable & Prebuilt:
Razer Blade 17.3-inch LED Gaming Laptop Initial Impressions on Tweaktown.
Asus Zenbook UX21E-DH52 on TechReviewSource.

Motherboard & CPU:
Biostar TPower X79 on Bjorn3D.
Gigabyte X79-UD3 on FunkyKit.
Intel DX79SI: Super Energy-Efficient LGA 2011 Mainboard on XbitLabs.
ASUS Rampage IV Gene on TBreak.

Storage:
Synology DiskStation DS212 2-Bay NAS Server on BigBruin.
Diablotek SSD to USB 3.0 SATA Adapter on TechWareLabs.
Intel 520 Series 240GB Solid State Drive on eTeknix.
OCZ Synapse Cache 64GB SSD on HWLook.
Intel 520 SSD - RAID Testing With Highpoint 2720SGL RAID Controller on TheSSDReview.
OCZ Technology Octane 128GB Solid State Drive on Tweaktown.

Cases:
BitFenix Raider Mid-Tower on Tweaktown.
Azza Fusion 3000 Full Tower on OCIA.
Antec Eleven Hundred on NeoSeeker.
Antec Eleven Hundred on HWHeaven.
Cooler Master Elite 431 Plus on TechReaction.
NZXT Switch 810 White on LegitReviews.

Misc:
TRENDnet TEW-692GR 450Mbps Wireless N Router & TEW-680MB HD Media Bridge on XbitLabs.
Alpenföhn K2 CPU Cooler on Vortez.
Corsair Vengeance K60 gaming keyboard on Guru3D.
NZXT HALE82 850W 80Plus Bronze PSU on PCPerspective.




Wednesday Evening (15 Comments) (link)
Wednesday, 8-February-2012 21:17:01 (GMT +10) - by Agg


Full-body scanners are now mandatory at Australian international airports, although they're not as intrusive as earlier technology. The Government is touting the technology as the most advanced available, with the equipment able to detect metallic and non-metallic items beneath clothing. It's also keen to allay concerns raised on travel online forums that passengers would appear nude on security screens as they had when similar scanners were introduced at US airports. The technology will show passengers on a screen as stick figures of neither sex. Discussion here.

Apple may be about to lose a lawsuit over its iPad name in China. After threatening legal action, the company sued Apple in China last year on allegations of trademark infringement. Proview is seeking a total of 10 billion yuan ($1.6 billion) in damages. Apple countersued, arguing that it was the rightful owner of the trademark, but a Chinese court ruled last December in favor of Proview. The iPad maker has since appealed the decision.

Engineers have apparently boosted AMD Fusion performance by 20% in software, but the details are a bit sparse. To achieve the 20% boost, the researchers reduce the CPU to a fetch/decode unit, and the GPU becomes the primary computation unit. This works out well because CPUs are generally very strong at fetching data from memory, and GPUs are essentially just monstrous floating point units. In practice, this means the CPU is focused on working out what data the GPU needs (pre-fetching), the GPU's pipes stay full, and a 20% performance boost arises.

An American firm has won a $620M NBN contract. Communications Minister Stephen Conroy said the Ka-band satellites would be built by Space Systems/Loral in California and launched six months apart in 2015. "The satellites will have the capacity to serve 200,000 homes and businesses in rural and remote parts of the country,'' said Senator Conroy.

TechCrunch report that Chrome is now out for Android 4.0, and they love it. To be clear, Android has always shipped with a browser of its own — and it actually shares much of the same codebase with Chrome, including the V8 JavaScript engine. But next to the real Chrome, it's a clear wannabe. After using it for a day, I really have no intention of using the older browser again.




Wednesday Morning Reviews (0 Comments) (link)
Wednesday, 8-February-2012 01:17:28 (GMT +10) - by Agg


Cases:
Antec P280 Super Mid Tower on BigBruin.
Thermaltake Chaser MK-1 on Pro-Clockers.
NZXT Tempest 210 on PureOC.
Xigmatek Midgard II Mid-Tower on Tweaktown.
BitFenix Raider on XtremeComputing.
Cooler Master Cosmos II on TechPowerUp.
NZXT Phantom 410 on TechWareLabs.
Cooler Master Cosmos II on TechPowerUp.

Storage:
OCZ Synapse Cache 64GB Solid State Drive on ThinkComputers.
Asus BW-12B1LT Internal 12X Blu-Ray Writer on Tweaknews.
OWC Mercury Electra 240GB SSD on PureOC.
Seagate GoFlex Turbo 500GB USB3.0 external drive on TechReviewSource.

Power Supply:
Monaco Extreme Charge car USB charger on TechReviewSource.
Newer Technology Power2U AC/USB Wall Outlet on DragonSteelMods.
Kingwin Lazer Platinum 1000W on ThinkComputers.

Cooling:
Cooler Master Gemin II SF524 CPU cooler on XSReviews.
Cooler Master Gemin II M4 CPU Cooler on MadShrimps.

Prebuilt & Portable:
ARCTIC MC001-BD multimedia PC on Vortez.
Scan 3XS FT03 ROG SLI System on Vortez.
HTC Rhyme smartphone on TBreak.

Misc:
Samsung Green 8GB VLP 1600MHz Kit on OC3D.
ASUS RT-N56U Dual-Band Wireless-N600 Gigabit Router on BigBruin.
ROCCAT Isku Illuminating Gaming Keyboard on HWLook.
HIS Multi View + Sound USB monitor/sound adapter on FunkyKit.
HIS Radeon HD7970 3GB video card on Vortez.




Intel 240GB 520-series SandForce SSD (0 Comments) (link)
Tuesday, 7-February-2012 23:34:52 (GMT +10) - by Agg


Intel have a new 240GB SSD - their 520 series, based on the SandForce (LSI) controller seen in high-performance drives from other vendors.

Coverage on: Guru3D, HWSecrets, OCClub, TechSpot, BenchmarkReviews, HotHardware, PC Perspective, Bjorn3D, Tech Report, HWHeaven, TheSSDReview, FutureLooks and LegitReviews.

Discussion in this thread.




Scorptec and BitFenix Outlaw Contest! (0 Comments) (link)
Monday, 6-February-2012 20:49:46 (GMT +10) - by Agg


OCAU Major Sponsor Scorptec and BitFenix have teamed up for another OCAU contest! This time, three members will be chosen to recieve a BitFenix Outlaw case, to keep, on the proviso that they post a review of it in the forums.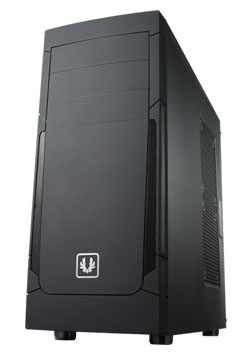 click for the thread!






Monday Evening (3 Comments) (link)
Monday, 6-February-2012 20:11:09 (GMT +10) - by Agg


Aussie domain trader Netfleet have had a security issue. Netfleet bills itself as Australia's largest and most active domain name trading website operated by "a small team of developers and domain enthusiasts". It said hackers may have stolen customers' name, email and street addresses, phone numbers and encrypted credit card numbers with expiry dates.

Meanwhile the FBI are sheepishly admitting that Anonymous snooped a conference call.. about Anonymous. "Hacktivist" group Anonymous is having a laugh at law enforcement's expense after secretly recording a conference call between the FBI, U.K. authorities, and other foreign police agencies, and then posting the recorded conversation online.

Panasonic are forecasting a $10.2B loss in 2012. Panasonic will join Japanese rivals Sony and Sharp in trying to revamp and restructure its business to achieve profitability again. Together, those three companies expect to lose around $17 billion. That loss highlights just how battered Japan's electronics businesses have been by South Korea's Samsung and LG.

The FPSRussia guy has recreated some action scenes from a movie, using his own weapons. The M4 is a transferable machine gun so it costs around $15,000, the M21 is basically a modified M14 and cost around $2,400 as is, the scope on it is a premiere and cost $3,000, the LAW is a 37mm and is actually not even regulated, mine cost about $500 the rockets are the hard part haha. I don't feel so bad about my own gadget collection now.

TheWedgie spotted this Star Trek TNG remastering comparison video. Comparison of the SD and HD versions of Star Trek: The Next Generation "Encounter at Farpoint", now in 720p and 1080p HD. Looks good!

Jmart38 has some interesting Augmented Reality info: I thought this was pretty interesting, this new AR software can use real world objects as markers instead of the traditional basic markers. The linked video shows how they can manipulate a soft drink can in real time.

Guru3D have a Radeon HD 7950 Overclock Guide. We take a Radeon HD 7950 overclock it the normal way and then voltage tweaked. So that way we will demonstrate not one, but two maximum overclock conditions alongside TDP, heat, noise and performance levels.

Tech Report check out SSD performance scaling. An SSD's capacity can have a big impact on its overall performance. We've tested a collection of different drive models in a range of capacities and with RAID configurations to see how contemporary favorites stack up.

YoYoShop are the latest to send a camera to the edge of space - with a yoyo, of course. Does that count as the biggest "around the world"? Or the longest "walkin' the dog"? And.. that's me out of yoyo jokes.




Monday Afternoon Reviews (0 Comments) (link)
Monday, 6-February-2012 17:37:43 (GMT +10) - by Agg


Motherboard & CPU:
MSI Z68A-GD65G3 Motherboard on RBMods.
Intel Core i7-3820 3.6GHz Processor on LegitReviews.
AMD A8-3870K Black Edition on TBreak.
Intel Core i7-3820 vs. Core i7-2700K and Core i7-3930K on XbitLabs.
ASUS P8P67 Pro Intel P67 Motherboard on PCStats.

Audio Visual:
Arctic Living Audio Relay Wireless Media Extender on eTeknix.
Scott Luminor Sound and Light Wireless System (i-DXS 10 L Luminor) on Tweaktown.
Microlab M700 2.1 speakers on XSReviews.

Input Etc:
Thermaltake Azurues Gaming Mouse on Pro-Clockers.
Cyborg GLIDE 7 Gaming Surface on eTeknix.
ROCCAT Alumic Mouse Pad on TechPowerUp.
Corsair Vengeance M60 Mouse on OC3D.
Corsair Vengeance M90 Performance Laser Gaming Mouse on MadShrimps.

Power Supply:
PC Power & Cooling Silencer Mk III 600W on FunkyKit.
Thermaltake SMART 630W on APHNetworks.
Gold and Bronze: NZXT Power Supply Units Roundup on XbitLabs.
Enermax Platimax 1200W on TechPowerUp.
Thermaltake Smart 630W on HWSecrets.
Powerbag Backpack mobile charger on TechWareLabs.

Memory:
Kingston HyperX Limited Edition DDR3-1600 4GB Dual Channel Memory Kit on ThinkComputers.
Patriot Memory Division IV Viper Extreme 16GB 1600MHz DDR3 Quad Channel Memory Kit on Futurelooks.
Crucial Ballistix Elite 16Gb Kits (4x4GB) on Funkykit.
G.Skill Ripjaws Z 2133CL9Q-16GBZH Memory Kit on MadShrimps.

Cooling:
Xigmatek Prime SD1484 CPU cooler on OCClub.
SilenX Effizio EFZ-120HA5 CPU Cooler on TheSSDReview.
Kingwin 120mm Fan on OCClub.
Deepcool Gamer Storm Dracula VGA Cooler on LegitReviews.

Video Cards:
AMD Radeon HD 7950 CrossFire & TriFire on NeoSeeker.
AMD Radeon HD 7950 3GB Video Card Overclocked on Tweaktown.
Asus DirectCU II Roundup: ENGTX560, ENGTX570, and ENGTX580 on PCPerspective.

Storage:
MyDigitalSSD 'Bullet Proof' 128GB mSATA SATA 2 SSD on TheSSDReview.
Seagate Barracuda 3 TB Hard Drive on HWSecrets.
Corsair Performance Series Pro 128GB Solid State Drive on Tweaktown.
OCZ Vertex 3 120GB SSD Drive on Technoyard.
Synology DiskStation DS411 Slim on XbitLabs.
OWC Mercury Extreme Pro 240GB revisited on PureOC.
Corsair Voyager GT 32GB USB 3.0 on TechReaction.

Cases:
Raidmax Viper on TechWareLabs.
Sharkoon T9 Value Edition (Red) on HWHeaven.
Thermaltake Overseer RX-I Full Tower on ThinkComputers.
Fractal Design Define XL on BenchmarkReviews.
Rosewill Thor V2 Full Tower on Futurelooks.

Prebuilt & Portable:
Asus ET2410ITUS-B018C all-in-one touchscreen PC on TechReviewSource.
Archos 101 G9 Android Tablet on HWHeaven.
Tt eSPORTS Battle Dragon Bag on RWLabs.
Dell Alienware X51, Small Form Factor PC Gaming Refined on HotHardware.



ZGeek are under legal attack again, with someone suing them for reader-posted comments. This case is very important; if we are found liable, all webmasters in Australia will be liable for their user comments. Basically this is Australia's version of SOPA. If they win, no webmaster is going to allow free comments on Australian based sites as they could be sued. So it's important for us to find a lawyer ASAP. Or the only person going to be defending your freedom of speech online is me. I'm a person that is excellent at technology and computers, but my law skills are a little lacking.

Extreme overclocker youngpro, who has had his own brush with leukaemia, is participating in the World's Greatest Shave this year to raise money for the Leukaemia Foundation. I can't speak highly enough of the Leukaemia foundation, during this period of my life, they were the only ones that kept my girlfriend and myself in our house and food in our fridge. Please support me and my amazing team for this event.

Dean noticed that Exetel's CEO, John Linton, has passed away. John Linton was known in Australia's technology community both as a successful entrepreneur as well as one of the most outspoken and controversial voices in the industry. Exetel was formed as a technology consulting company in the early 1990's but morphed into an ISP in the early years of this decade. Discussion here.

AMD have shared their plans for the next couple of years. The plans are a mix of familiar and logical extensions of the company's current products, but contained some more surprising elements: specifically, AMD opened the door to future processors that include ARM CPUs. The underlying themes to AMD's plans are faster iteration—a GPU-like 18-24 months between CPU designs, compared to the current 3 or more years—achieved by moving away from custom designs and depending more heavily on synthesized chip layouts, and lower power usage. More here.

Google have copped a fine for letting people use Google Maps for free, thanks Asher. According to Scemmama, Bottin has been arguing its case against Google for two years, claiming the search giant was engaging in anticompetitive practices by using its free service to take control over the online-mapping industry.

Digital music sales have, for the first time, overtaken CD sales. Figures released from the Australian Recording Industry Association in 2010 showed that digital unit sales were up 32.02 per cent to nearly 55.3 million - this included 49.2 million tracks sold. Physical sales were more than 36 million - 90 per cent of those being CD albums.

A gamer in Taipei died in a gaming cafe and was not noticed for hours. While playing, Mr. Chen took regular nap breaks at his desk, which meant the 30 people surrounding him in the cafe didn't realise anything was wrong. A cafe employee tried to wake him, found his body cold, and called police.

Today's timewaster is Luftrauser, a pretty cool dogfighty thing, from Crusader.




Sunday Afternoon Reviews (0 Comments) (link)
Sunday, 5-February-2012 16:15:38 (GMT +10) - by Agg


Audio Visual:
Gear4 Angry Birds Speaker – Red Bird on TestFreaks.
AC Ryan Veolo media player on TechPowerUp.

Storage:
Verbatim SATA II 2.5" 128gb SSD Upgrade Kit on TestFreaks.
Kingston SSDNow V+ 200 120GB SATA III SSD (Upgrade Bundle Kit) on TheSSDReview.
Corsair Force Series 3 and Force Series GT SSD on PCPerspective.
Kingston DataTraveler HyperX 3.0 Thumb Drive on Tweaktown.
Synology DS-212 Two-Bay NAS on Tweaknews.
Samsung's 830 Series solid-state drive on TechReport.

Cooling:
Enermax ETS-T40-VD CPU Cooler on eTeknix.
Prolimatech Genesis CPU Cooler on TechWareLabs.
Noctua NH-D14 CPU Cooler on ITShootOut.
Noctua NF-F12 Focused Flow Fan on NinjaLane.

Cases:
Antec ONE Preview on TechPowerUp.
Antec Three Hundred Two on HWSecrets.

Video Cards:
Galaxy MDT GeForce GT 520 on PCPerspective.
Sapphire Radeon HD 7950 3GB OC Video Card in CrossFire on Tweaktown.



Thanks to Kie and Sciby this week!



























And if you're after more, check out this Wiki page which lists ALL "misc pics" news posts from the archive.




Thursday Night (5 Comments) (link)
Thursday, 2-February-2012 23:37:44 (GMT +10) - by Agg


The upcoming Facebook IPO is going to make some millionaires - even some billionaires. Even the guy who painted the offices is set to do pretty well out of it, thanks somedood. The graffiti artist who took Facebook stock instead of cash for painting the walls of the social network's first headquarters made a smart bet. The shares owned by the artist, David Choe, are expected to be worth upward of $200 million when Facebook stock trades publicly later this year.

People are queuing at Foxconn for a job, probably working on an upcoming iPhone. Previously, we reported that Foxconn is working with the city of Zhengzhou to double the size of the workforce at its facility there, recruiting an additional 100,000 employees. Well, these people saw the job advertisement posted by the Zhengzhou government in the city which showed the salary at Foxconn's Zhengzhou factory is 1650 yuan (US$261) for basic salary, and the salary would be increased to 2400 – 3200 yuan (US$379-$506) after the appraisal. What's more, workers do not need to pay additional money for dormitory and food.

Meanwhile a fake Apple TV salesman has been nabbed in Sydney. A forensic analysis of the USB stick found it offered "proxied and peer to peer access to restricted sites" hosted within China and the United States, which host "several pay TV stations as well as streaming videos and other copyright materials." Ashfield Police seized several counterfeit Apple devices in the raid today, plus documents and records detailing past sales of the device and subscription sales.

There's a new Humble Bundle of games, this time supporting Android. As usual, you decide how much you want to pay, and how much goes to the developers and/or charity. There's a video here showing gameplay.

Here's another one of those PC hardware playing a song videos, but I found it oddly hypnotic. My last couple of videos I built a couple of robot bands (yeah! machines that play actual instruments). These videos didn't fair as well so i decided to go back to the basics and create a video staring my trustly old HP Scanner and a scrappy old hard drive which was converted into a robotic drum machine.

Meanwhile here's a video of swarming nano quadrotors. Bits of it remind me of Space Invaders, but overall, it's kinda terrifying. As is this new guided bullet from Sandia. Sandia's design for the four-inch-long bullet includes an optical sensor in the nose to detect a laser beam on a target. The sensor sends information to guidance and control electronics that use an algorithm in an eight-bit central processing unit to command electromagnetic actuators. These actuators steer tiny fins that guide the bullet to the target.




Wednesday Night Reviews (0 Comments) (link)
Wednesday, 1-February-2012 23:51:16 (GMT +10) - by Agg


Portable & Prebuilt:
Dell XPS 15z Notebook on Futurelooks.
Sony VAIO VPC-F23BFX on TechReviewSource.
ASUS UX31 Zenbook on TBreak.

Audio Visual:
Olympus PEN E-PL3 digicam on TechReviewSource.
Monster Clarity HD Model One Speakers on TBreak.
ASUS VG278H LCD Monitor 3D Vision-2 Kit on BenchmarkReviews.
Edimax WD-1000TR Wireless WHDI Caster on eTeknix.

Storage:
Kingston SSDNow V+200 120GB Upgrade Kit on RWLabs.
Synology DS212 2-Bay NAS on Tweaktown.
ADATA S511 120GB SSD on PureOC.
Plextor PX-LB950UE External 12x Blu-ray Writer on PCStats.
Verbatim Store'n'Go 1 TB USB3.0 Portable Hard Drive on Metku.
ADATA S396 30GB Value Solid State Drive on Tweaktown.
Samsung SSD SM825 400GB Enterprise SSD on TheSSDReview.

Motherboard & CPU:
Intel Core i7-3930K vs Core i7-3820 vs FX-8150 vs 990X vs 2700K on HWHeaven.
Gigabyte X79-UD5 on PureOC.
GIGABYTE 990FXA-UD5 AM3+ on Futurelooks.
Gigabyte Z68XP-UD4 Intel Z68 on ThinkComputers.
Sapphire PURE Black X79N (Intel X79) on Tweaktown.
ASUS Maxiumus GeneZ Motherboard on TechReaction.

Cases:
Thermaltake Chaser MK-1 Full Tower on Bjorn3D.
Thermaltake Commander MS-I Mid Tower on Pro-Clockers.
Cooler Master Elite 431 Plus (RC-431P) Mid Tower on OCOnline.
MSI Nighthawk on TechWareLabs.
NZXT Phantom 410 on Tweaktown.
NZXT Source 220 on APHNetworks.

Power Supply:
PC Power & Cooling Silencer Mk III 600W on APHNetworks.
Kingwin Lazer Platinum 1000W on ThinkComputers.
Thermaltake Dr. Power II ATX Power Supply Tester on Tweaknews.
Thermaltake Smart Series 730W on Pro-Clockers.
ThermalTake Smart 430W on FunkyKit.

Cooling:
Danger Den DD-M6 Waterblock on NinjaLane.
Noctua NH-C14 CPU Cooler on CircuitRemix.
Cooler Master GeminII M4 CPU Cooler on XSReviews.
Deepcool Gamer Storm Dracula VGA Cooler on HWSecrets.
Kingpin F1 Extreme Dark Cooling Pot on Overclockers.com.
Xigmatek Prime CPU cooler on OC3D.
NZXT Havik 120 CPU cooler on OCClub.

Input Etc:
QPad MK-80 Mechanical Keyboard on eTeknix.
Roccat Isku Keyboard on RBMods.
SteelSeries World of Warcraft MMO Gaming Mouse: Legendary Edition on LegitReviews.
QPAD MK-85 Mechanical Gaming Keyboard on TechPowerUp.

Software:
CyberLink PowerDVD 12 on MissingRemote.
Ubuntu 11.10 vs. Mac OS X 10.7.2 Performance on Phoronix.

Misc:
GeIL Enhance Corsa PC3-12800 1600MHz 16GB Quad Channel Memory Kit on MadShrimps.




AMD Radeon HD7950 (0 Comments) (link)
Wednesday, 1-February-2012 20:38:03 (GMT +10) - by Agg


AMD have unveiled their Radeon HD7950 high-end video card. DiGiTaL MoNkEY has as usual done an excellent job listing all the reviews out there, as part of the 7000-series thread.

Inside the AMD Radeon HD 7950 is the GPU core, part of the Southern Islands series of cards, known as Tahiti Pro. The XT version in the AMD Radeon HD 7970 is the fully enabled, no missing elements design, whereas the Pro is subtly modified to hit the target performance profile AMD want. Additionally, AMD are allowing Add-In Board (AIB) partners to ship products with customized PCB's from the launch, as happened with certain previous generation Pro variants (6950, 5750, for example). Expect to see some variety of size and cooler for the HD 7950 in the stores.

Check out the list of reviews here!



---
Advertisement:


All original content copyright James Rolfe.
All rights reserved. No reproduction allowed without written permission.
Interested in advertising on OCAU? Contact us for info.