January 2015
Server Update and Misc Pics (31 Comments) (link)
Friday, 30-January-2015 19:38:29 (GMT +10) - by Agg


So. Sadly our file transfer is going agonisingly slowly. We now know why, but unfortunately can't do anything about it. Think of it as a final protest by the old server. I'm a bit afraid of giving ETAs now - there's not much we can do apart from watch the file trickle over, and as soon as we can, we'll have the forums back up and running.

But in the meantime... thanks to aftahours and kate this week!

Brisbane Meet! Tonight, from 5PM until late at O'Malleys in the Queen St Mall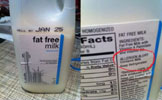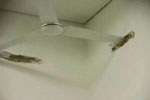 OCAU Relocating (58 Comments) (link)
Thursday, 29-January-2015 15:25:34 (GMT +10) - by Agg


From about midnight tonight (AEDT) until probably mid-morning tomorrow, OCAU's forums will be unavailable as we make the move to our new hosting provider. We have done a lot of groundwork leading up to this but transferring the final snapshot over to the new server takes quite a long time.

You don't need to do anything on your side - we will update the DNS so over time you will automatically find yourself on the new server and once the data transfer is complete you will be able to browse and post again. Apologies for the inconvenience and see you all on the new host!




PC Parts Wanted - For a Good Cause (0 Comments) (link)
Thursday, 29-January-2015 11:15:54 (GMT +10) - by Agg


Over in the forums there's some fund-raising going on, to help a member's son get some surgery he needs. An impressive custom PC is being built and it needs a few extra bits, so if you have some of those bits and don't need them, consider donating them. Or you could just donate some money if you wanted to help out in another way. See the thread for more info!




Wednesday Afternoon (0 Comments) (link)
Wednesday, 28-January-2015 17:48:14 (GMT +10) - by Agg


There's a whole lotta patchin' goin' on, with a new Linux security issue, GHOST, thanks Skymaster. Qualys alerted the major Linux distributors about the security hole quickly and most have now released patches for it. Josh Bressers, manager of the Red Hat product security team said in an interview that, "Red Hat got word of this about a week ago. Updates to fix GHOST on Red Hat Enterprise Linux (RHEL) 5, 6, and 7 are now available via the Red Hat Network." Discussion here.

SAGE-AU has spoken out against the mandatory data retention scheme, not the least because of the additional burden on IT workers. The telcos have already warned the government that such a scheme will cost hundreds of millions of dollars to set up, and tens of millions each year to maintain. The legislation will not only have a financial impact on the telcos, it will also heavily impact the employees of the carriers, who will be responsible for setting up, operating, and maintaining the systems built for the mandatory data. These workers will also be responsible for responding to requests from law-enforcement agencies and deciding what requests to approve or reject.

If the idea of 3D printing has taken your fancy, check out this interesting article from someone with 16 whole hours experience, thanks mpot. I've been using this printer now for basically 16 total hours over a few days, so we'll call it two days. I went through a number of emotions over this last two days an learned a TON, some about the Printrbot Simple Metal specifically, but also about 3D Printing in general. Here's my 16 hours laid out for you, Dear Reader, so that you might save this time that was stolen from me. ;)

Tech Report say that some Samsung 840 EVO SSDs are still vulnerable to speed slowdowns. Last year, users discovered a problem with Samsung's 840 EVO SSD that caused dramatic slowdowns when reading older data. Samsung attributed the issue to an algorithmic error in the management routine that tracks the status of cells over time. A firmware fix and accompanying Performance Restoration utility were issued in October, and they seemed to do the trick. However, new evidence suggests that the problem persists.

Apple have reported their quarterly results - and they're pretty amazing. Apple Inc. surpassed even the most bullish Wall Street expectations for its holiday quarter with an improbable trifecta: selling more iPhones at higher prices—and earning more on each sale. The Cupertino, Calif., company said it sold 74.5 million iPhones in the quarter, 46% above a year earlier, while lifting the average selling price of the devices by $50 from the prior year. The total equates to more than 34,000 phones an hour, around the clock.




Wednesday Afternoon Reviews (0 Comments) (link)
Wednesday, 28-January-2015 16:20:22 (GMT +10) - by Agg


Motherboard & CPU:
ASUS Rampage V Extreme on OCClub.
MSI's X99S MPower on Tech Report.
Preliminary Tests Of Intel Sandy Bridge & Ivy Bridge vs. Broadwell on Phoronix.
ASUS Z97 SaberTooth Mark S on Guru3D.
AMD FX-8320E Performance On Linux on Phoronix.

Storage:
Lexar JumpDrive M20 Mobile 32GB OTG USB 3.0 Flash Drive on Tweaktown.
Thecus N4310 4-Bay NAS on eTeknix.
Kingston 64GB UHS-I U3 microSDXC on LegitReviews.
D-Link DNS-320L 2-Bay Cloud Network Storage Enclosure on PCPerspective.
Team Group M131 16GB Dual Flash Drive on eTeknix.
Addonics Pocket UDD25 USB 3.0 External Dock on Tweaktown.
Samsung Portable SSD T1 500GB on OCaholic.
Thecus N4560 4 Bay NAS on LanOC.

Cases:
In Win D-Frame Mini on TechPowerUp.
BitFenix Pandora Micro-ATX Chassis With ICON Display on eTeknix.
Thermaltake Core V21 Micro-ATX on BenchmarkReviews.

Portable & Prebuilt:
MSI GT80 Titan SL laptop with mech keyboard on HWHeaven.
Alienware Alpha Intel-Powered SFF Gaming PC: Consoles Beware on HotHardware.

Video Cards:
ZOTAC GeForce GTX 960 AMP! Edition on FutureLooks.
Asus GeForce GTX 960 Strix OC Edition on SilentPCReview.
NVIDIA GeForce GTX 960 Video Cards (ZOTAC and MSI) in SLI on Tweaktown.

Input Etc:
Inateck Wireless Bluetooth 3.0 Portable Keyboard on eTeknix.
Tesoro Gandiva H1L Laser Gaming Mouse on BigBruin.
Corsair Gaming Sabre Optical RGB Gaming Mouse on eTeknix.

Cooling:
Fractal Design Kelvin S24 Expandable AIO CPU Cooler on eTeknix.
Reeven Ouranos RC-1401 Heatsink on FrostyTech.
Phanteks PH-TC14S & Cryorig C1 CPU Coolers on SilentPCReview.
Noctua NH-D15 CPU Tower Air Cooler on MadShrimps.
Fractal Design Kelvin S36 AIO CPU Cooler on Tweaktown.
BeQuiet Pure Rock Heatsink on FrostyTech.
Fractal Design Kelvin T12 AIO CPU Cooler on Tweaktown.

Audio Visual:
Antec Mobile Products Sugarcube Bluetooth Speaker on ThinkComputers.
Kingston HyperX Cloud II headset on OCaholic.
Kingston HyperX Cloud II headset on Vortez.

Misc:
Crucial Ballistix Elite DDR4-2666 16GB Memory Kit on ThinkComputers.
iControl Networks Piper Smart Home Security System on NikKTech.
Internet of Things for DIY folks: littleBits Smart Home Kit on TechSpot.




Tuesday Evening (1 Comments) (link)
Tuesday, 27-January-2015 18:44:13 (GMT +10) - by Agg


Saints Row 4 for PS4 has been recalled in Australia. Unfortunately over the weekend, it has come to light that the PlayStation 4 retail release of Saints Row IV: Re-Elected has a serious manufacturing issue and a nationwide recall is now underway in Australia. A manufacturing issue has caused an incorrectly classified version of Saints Row IV: Re-Elected for our territory to be released. This strictly affects PlayStation 4 retail versions. Discussion here.

Tech Report have been talking to NVIDIA about GTX 970 memory issues, but apparently the cards are working as intended. This weekend, Nvidia admitted there are some quirks in the GeForce GTX 970's memory config. Those revelations touched off quite a bit of speculation and concern. To clear the air, Nvidia Senior VP of Hardware Engineering Jonah Alben spoke with us yesterday evening. Alben's primary message to us was straightforward. He said the GTX 970 is "working exactly as we designed it." More info on PC Perspective.

Neowin are the latest to share their hands-on experience with Microsoft HoloLens. I had to have the distance between my pupils measured so that HoloLens could be calibrated for my eyes, but Microsoft said that in the production models, the calibration is done automatically, so consumers won't have to worry about this in the future.

Sniper sent in this video which is a few years old now but still cool - some interesting gears made of wood. Clayton Boyer demonstrates a variety of square, oval, pentagonal, organic and other unbelievably-shaped gears--and they really work!

There's an Easter Egg of sorts inside the Google Chrome browser - a dinosaur game.



Yes, in case you're wondering, it seems that Facebook is down, along with Instagram and some other big sites - and have been for about 40 minutes. It's not entirely clear why, as yet. Discussion is going on in this thread.




Tuesday Morning Reviews (0 Comments) (link)
Tuesday, 27-January-2015 00:42:53 (GMT +10) - by Agg


Hope you had a great long weekend!

Audio Visual:
Asus STRIX DSP Gaming Headset on eTeknix.
Luxa2 GroovyW Bluetooth Speaker on TechnologyX.

Cases:
In Win D-Frame Mini Case on TechnologyX.
AZZA Z Mini-ITX Gaming Chassis on Tweaktown.
Lian Li PC-T80 Modular Test Bench Chassis on eTeknix.

Storage:
Plextor M6e Black Edition SSD 256GB on TheSSDReview.
Synology DiskStation DS215j 2-Bay NAS on eTeknix.
Plextor M6M 256GB mSATA SSD on Tweaktown.

Cooling:
Noctua NH-D9L CPU Heatsink on APHNetworks.
Cooler Master Nepton 240M AIO CPU Cooler on eTeknix.
Thermalright Macho Rev.B CPU Cooler on Tweaktown.

Input Etc:
CM Storm Quickfire Ultimate Mechanical Keyboard on eTeknix.
Speedlink Parthica Gaming Keyboard on eTeknix.
Gigabyte FORCE M63 FPS Laser Gaming Mouse on eTeknix.
CM Storm NovaTouch TKL keyboard on OCaholic.
Razer BlackWidow Chroma Mechanical Gaming Keyboard on NikKTech.

Portable & Prebuilt:
Supermicro 7048GR-TR (Intel C612) Workstation Tower System on Tweaktown.
ASUS ZenFone 6 Smartphone on HWHeaven.

Misc:
MSI Z97 GAMING 9 AC (Intel LGA 1150) motherboard on TechPowerUp.
Tenda AV1000 Gigabit Powerline Adapter on eTeknix.
Hands-on With Windows 10's Preview Build 9926 on Techgage.



Well, it's that time of year again when Agg turns a little older, a little wiser, a little more shouty and pointy... and this year is an important one: the big 40!

Happy birthday, Aggster, hope you're having an awesome birthday weekend!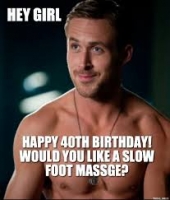 Thanks to aftahours and mpot this week!





































Friday Afternoon (0 Comments) (link)
Friday, 23-January-2015 14:14:33 (GMT +10) - by Agg


Windows 10 will apparently be free for many people, thanks aftahours. The rumors were right: Microsoft is going to make Windows 10 available for free to users running Windows 7, Windows 8.1 and Windows Phone 8.1 on their devices. But there's a catch, at least so far: The Windows 10 update will be available for free for one year from the date that Windows 10 is commercially available. Windows 10 is likely to be commercially available as of fall 2015, according to previous comments from Microsoft execs.

mpot sent in another interesting article from BackBlaze, this time simply considering which is the best HDD. Let's get right to the heart of the post. The table below shows the annual failure rate through the year 2014. Only models where we have 45 or more drives are shown. I chose 45 because that's the number of drives in a Backblaze Storage Pod and it's usually enough drives to start getting a meaningful failure rate if they've been running for a while.

Microsoft's HoloLens will also be helping NASA. NASA and Microsoft have teamed up to develop software called OnSight, a new technology that will enable scientists to work virtually on Mars using wearable technology called Microsoft HoloLens. Developed by NASA's Jet Propulsion Laboratory (JPL) in Pasadena, California, OnSight will give scientists a means to plan and, along with the Mars Curiosity rover, conduct science operations on the Red Planet.

aftahours also spotted this PC in a mouse. The Mouse-Box look and works like a conventional mouse, but contains a processor, flash storage, an HDMI connection, and Wi-Fi connectivity.




Friday Morning Reviews (4 Comments) (link)
Friday, 23-January-2015 11:05:08 (GMT +10) - by Agg


Video Cards:
ASUS GeForce GTX 960 Strix on BenchmarkReviews.
MSI GeForce GTX 960 Gaming OC on Guru3D.
Palit GTX 960 Super JetStream 2 GB on TechPowerUp.
NVIDIA GeForce GTX 960 SLI on TechPowerUp.
ASUS GeForce GTX 960 STRIX OC Edition on OCAholic.
Gigabyte GeForce GTX 960 G1 Gaming on Guru3D.
Gigabyte GeForce GTX 960 G1 Gaming on OCAholic.
2-way SLI review: ASUS GeForce GTX 960 Strix on Guru3D.
Zotac GTX 960 AMP!-edition on Bjorn3D.
KFA2 GeForce GTX 960 EXOC on Guru3D.
NVIDIA GeForce GTX 960 Review With EVGA And ASUS on HotHardware.
EVGA GTX 960 SSC 2 GB on TechPowerUp.
NVIDIA, MSI, EVGA GTX 960 on OCClub.
ZOTAC GeForce GTX 960 AMP! Edition on Tweaktown.
MSI GTX 960 Gaming OC 2 GB on TechPowerUp.
GTX 960 on HWHeaven.
NVIDIA GeForce GTX 960 on Phoronix.
ASUS STRIX GTX 960 on NeoSeeker.
GIGABYTE GTX 960 G1 Gaming on Vortez.
EVGA GTX 960 Super Superclocked on HWAsylum.
NVIDIA GeForce GTX 960 (GM206) on Tweaktown.
Asus GTX 960 Strix on LanOC.
ASUS GTX 960 STRIX DirectCU II on Vortez.
NVIDIA GeForce GTX 960 2GB on PCPerspective.
GeForce GTX 960 on TechSpot.
GeForce GTX 960 on TechReport.
GeForce GTX 960 SLI Review: 2x Gigabyte GTX 960s on TechSpot.
ASUS Strix Edition GeForce GTX 960 on Techgage.
Palit GeForce GTX 960 JetStream on LegionHW.
ASUS GTX 960 STRIX OC 2 GB on TechPowerUp.

Audio Visual:
SteelSeries Siberia Raw Prism headset on Vortez.
Kingston HyperX Cloud II Gaming Headset on BenchmarkReviews.

Input Etc:
Logitech G402 mouse on LanOC.
Corsair Vengeance K70 RGB Fully Mechanical Gaming Keyboard on MadShrimps.
Tt eSPORTS Poseidon ZX Mechanical Gaming Keyboard on ThinkComputers.

Cases:
Thermaltake Core V21 Stackable Micro-ATX on eTeknix.
Raijintek Metis Mini-ITX Aluminum Chassis on eTeknix.
Cooltek C3 small aluminium case on OCAholic.

Storage:
Patriot Blaze 120GB Low-Cost SSD on Tweaktown.
Kingston SDCA3 microSDHC/SDXC UHS-I U3 Card 64GB on TheSSDReview.

Misc:
LUXA2 Aluminium MFi Lightning USB Charge / Sync Cable on ThinkComputers.
Doogee Pixels DG350 Smartphone on ModSynergy.
Thermaltake Toughpower Grand 1050W 80 PLUS Platinum PSU on Tweaktown.
MSI X99S MPower Motherboard Overview and Overclocking Guide on Tweaktown.
Reveen Steropes CPU cooler on TechPowerUp.




Windows 10 and Microsoft HoloLens (3 Comments) (link)
Friday, 23-January-2015 02:13:51 (GMT +10) - by Agg


Microsoft have made some pretty big announcements at their Windows 10 event. As expected, Microsoft made a strong push toward connecting its devices more seamlessly, part of its universal apps program. Office, Outlook, and other apps all work quite similarly across devices, and Cortana is everywhere, working as a natural-language interface and personal assistant. The big surprise, however, was Microsoft's foray into virtual reality, with its HoloLens glasses, an ambitious bid to create a system for overlaying holographic images over the real world. Windows 10 discussion continues here in the forums.

The official Microsoft HoloLens video is viewable here, and ArsTechnica share their thoughts on this new gadget in this article - and they like it. For the second time in as many months, I feel like I've taken a step into the world of science fiction—and for the second time in as many months, it's Microsoft who put me there. More coverage on Engadget.

It's an interesting move, following only a few days since Google announced they were ending Google Glass sales. Google is halting sales of its Internet-linked eyewear Glass but insisted the technology would live on in a future consumer product.




Interesting Forum Threads (0 Comments) (link)
Wednesday, 21-January-2015 16:31:29 (GMT +10) - by Agg


Here's a snapshot of what's going on in some of the forums. You can also find new interesting things you might have missed via the Who's Online page, the New Posts page and the Live forum view. Also try the Today's Posts link (find it on the Quick Links menu) and the handy Who Quoted Me? feature.

CoolerChip Kinetic Sandia AIR Cooler in Overclocking & Hardware.
GIGABYTE GEFORCE GTX 980 WATERFORCE TRI-SLI in Video Cards & Monitors.
AMD Catalyst 14.12 "Omega" Driver in Video Cards & Monitors.
Retro Magazines in Retro & Arcade.
IBM JX, happy 30th birthday my first PC in Retro & Arcade.
Just Started at a new company and... in Business & Enterprise Computing.
E-Reading - where to start? in Portable & Small Form Factor.
Any Tricks to Choosing a Home Rack? in Networking, Telephony & Internet.
Ariston LBF51 X AUS.R Dishwasher Arduino conversion in Electronics & Electrics.
New CNC Router - Welded steel in Hobby Engineering.
Wood engraving project in Hobby Engineering.
DIY Solar panel setup on a budget in Hobby Engineering.
This plane will be able to fly anywhere in the world within 4 hours in Science.
Tabletop & Board games: any good ones? in Other Toys/Hobbies.
How much does it cost to have a dog? in Pets & Animals.
Is it time to switch sides? RHD vs LHD in Motoring.
DB10 - the new Bond car in Motoring.
2015 Formula 1 preseason chatter in Motorsport.
Effective punishment for young children in Lifestyle.
Thunderbirds are go! in Entertainment.
Triple J Hottest 100 2014 in Entertainment.
Social networking for career development in Career, Education & Finance.
Gen Y: Is it getting shafted and what's the solution? in Career, Education & Finance.
The mega-commute is driving us into an early grave in Current Events & Serious Discussion.




Wednesday Afternoon (0 Comments) (link)
Wednesday, 21-January-2015 15:52:58 (GMT +10) - by Agg


If you're a member of our OCAU.mc Motorcycle Club forum, head over to this thread where we're deciding if that forum should be merged into the main OCAU forums.

Renegade sent in this interesting Australian research into quantum storage. Scientists from ANU and New Zealand's University of Otago have jointly developed an optical quantum hard drive constructed of atoms of rare earth element europium embedded in a crystal.

mpot meanwhile spotted this decentralised storage idea. There is a new idea out there, proposed by Shawn Wilkinson, Tome Boshevski & Josh Brandof, that if you have unused disk space on your HD that you should rent it out. It is a great idea and the concept may have a whole range of implementations. Let us take a closer look at what the 3 visionaries are exactly saying.

OCClub have a guide to overclocking a Pentium G3258. Like all overclockers, it was a journey with many failures along the way. One day it would boot and run Prime95, and the next time Windows would not load. It took a while to sort it out by backing down to 4.5GHz and raising each setting until I settled on the below settings. Then I raised it until it would not go any higher with the set voltage I felt safe with.

MadShrimps report on a new free tablet benchmark. The new TabletMark benchmark from BAPCo is one interesting software each hardware enthusiast should check out, which is offered free of charge and thanks to the community the database will grow consistently in order to have comparisons between lots of tablet models which are now present on the market from different manufacturers.

Here's a James Bond type hack from scarletxfi, with a wireless keylogger disguised as a USB charger. The device, called the KeySweeper, masquerades as a working USB wall charger. However, it secretly monitors any Microsoft wireless keyboards within range and "passively sniffs, decrypts, logs and reports back" everything typed on them, its creator alleges. It could be used to record passwords and bank details, or capture confidential documents as they're being typed.

There's some conflicting plans for space internet from two of the world's billionaires. Google are apparently interested in investing in SpaceX, too. Now Musk tells Bloomberg Businessweek that his "Space Internet venture could one day stretch all the way to Mars." "It will be important for Mars to have a global communications network as well," he explains in the interview. "I think this needs to be done, and I don't see anyone else doing it."

Meanwhile, there's been zero gravity robotics challenge onboard the International Space Station. The Space Station was turned into a playing field for the finals. The ultimate robot game challenged youngsters to write algorithms that controlled the Spheres, short for Synchronised Position Hold, Engage, Reorient, Experimental Satellites.

David sent in this Keyspace Scholarship for Women in ICT through the University of QLD. The scholarship is to encourage and support female students who aspire to a career in Information Communications (ICT) to undertake the Bachelor of Information Technology, Bachelor of Multimedia Design, or Bachelor of Engineering (Honours) degree (with a specialisation in ICT related studies) at The University of Queensland.




Wednesday Afternoon Reviews (0 Comments) (link)
Wednesday, 21-January-2015 15:11:49 (GMT +10) - by Agg


Cooling:
be quiet! Pure Rock CPU Cooler on ThinkComputers.
Cooler Master's Hyper D92 CPU cooler on TechReport.
Thermaltake NiC L32 Non-Interference CPU Cooler on Tweaktown.

Cases:
Corsair Carbide 330R Titanium Edition on OCClub.
Nanoxia Deep Silence 4 mATX/mITX on NikKTech.
SilverStone Raven RV05 on TechPowerUp.
Corsair Graphite Series 380T on LanOC.
Fractal Design Define R5 on OCAholic.
Phanteks Enthoo Mini XL on BenchmarkReviews.
Raijintek Metis Windowed on OCAholic.

Storage:
Samsung Portable SSD T1 500GB on CustomPCReview.
Samsung T1 SSD portable on HWHeaven.
Samsung T1 500GB Portable USB 3.0 SSD on Guru3D.
Samsung Portable SSD T1 500GB on PCPerspective.
Samsung Portable SSD T1 on Vortez.
Samsung's Portable SSD T1 on TechReport.
Samsung PSSD T1 Portable 1TB SSD on Tweaktown.
Samsung Portable SSD T1 Review (1TB) on TheSSDReview.

Portable & Prebuilt:
On Test The Track With Dell's Venue 8 7000 And Intel's Moorefield on HotHardware.
Motorola Moto G 2nd Gen. Smartphone on HWSecrets.
Mio Spirit 6970 LM Truck GPS Navigation System on NikKTech.

Power Supply:
Corsair CS850M 850W on ThinkComputers.
Patriot Fuel iON Magnetic Wireless Charger on LegitReviews.

Input Etc:
CHERRY's MX-Board 3.0 Professional Keyboard on Techgage.
Rapoo V900 on OCaholic.
Cougar 700K mouse on LanOC.

Video Cards:
AMD Radeon R9 290X 4GB vs 8GB at 4K with maxed out settings on Tweaktown.
Alienware 13 + Graphics Amplifier for laptops on TechSpot.




Tuesday Afternoon Reviews (0 Comments) (link)
Tuesday, 20-January-2015 13:48:35 (GMT +10) - by Agg


Motherboard & CPU:
ASUS X99-Deluxe Motherboard on NeoSeeker.
ASUS Rampage V Extreme on PCPerspective.

Input Etc:
Cougar 600M Laser Gaming Mouse on Tweaktown.
Tt eSPORTS CHALLENGER Prime Gaming Keyboard on Tweaktown.
GIGABYTE Force M63 Raptor Gaming Mouse on Modders-Inc.
Cougar 600M Gaming Mouse on NeoSeeker.

Audio Visual:
PAPAGO! GoSafe 520 2K Ultra-Wide Dashcam on MegaTechNews.
BitFenix Flo Gaming Headset on APHNetworks.
Netgear Arlo Smart Home Security Camera Kit on LegitReviews.

Portable & Prebuilt:
ECS LIVA-X Mini PC (Intel N2808) on TechPowerUp.
Ulefone Be One Octa-Core Smartphone on ModSynergy.
Amazon Fire HD 7 (2014) Tablet on Techgage.

Storage:
WD My Cloud 3 TB Network HDD on HWSecrets.
Patriot Blaze 240GB SSD on Tweaktown.
SanDisk CloudSpeed Eco 960GB Enterprise SSD on Tweaktown.
Plextor M6e Black Edition 256GB PCIe SSD on CustomPCReview.
HIS Multi-View USB Portable Docking Station on MadShrimps.
Super Talent DuraDrive AT7 SSD Review (1TB) on TheSSDReview.




Win a Rapoo Gaming Mouse & Keyboard! (1 Comments) (link)
Sunday, 18-January-2015 12:14:04 (GMT +10) - by Agg


OCAU Major Sponsor Scorptec have a new contest, where you can win a Rapoo V700 Mechanical Gaming Keyboard PLUS a V900 Gaming Mouse. It's pretty easy to enter, so check it out: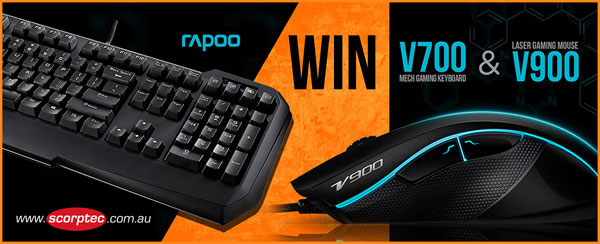 Ok, I literally just flew back in from Japan and have a zillion things to get sorted, so as a cheating easy post here's a flashback to the first ever Misc Pics post, from 16 Dec 2006:













and the second-ever Misc Pics post, from 18 Jan 2007: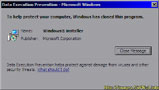 I might do a proper Misc Pics post early next week once I've, you know, washed all my undies and unpacked all the RC cars and novelty kitkats I bought..



Audio:
In Win iEAR Headphone Hanger on LanOC
GX Gaming SW-G2.1 2000 Gaming Speakers on PureOC

Keyboard/Mouse:
Cougar 700M gaming mouse on Techgage
Cougar 600K Mechanical Gaming Keyboard on Neoseeker
Cougar 600M Laser Gaming Mouse on BigBruin

Case:
Phanteks Enthoo Mini XL Case on ThinkComputers.org
Aerocool Strike X-Cube on ocaholic
Corsair Carbide 330R Titanium Quiet Mid-Tower Case on PC Perspective

Motherboard:
Asus Rampage V Extreme Motherboard on Legit Reviews
Asus X99-A Motherboard on OCC
MSI 970 Gaming AM3+ Motherboard on Benchmark Reviews

Storage:
Patriot Torch 240GB SSD on TweakTown
Toshiba MG04 Enterprise 5TB HDD on TweakTown
Patriot Torch 120GB SSD on TweakTown
ICY DOCK ICYRaid 2-Bay USB 3.0 Drive Enclosure on BigBruin
QNAP TS-431 budget NAS on Legion Hardware
Silicon Power Jewel J06 64GB USB 3.0 Flash Drive on NikKTech
Crucial M550 512GB CT512M550SSD4 M.2 SSD on OCInside
Lexar Workflow DD512 on Vortez

Portable/AIO:
Huawei Ascend Mate 7 on Techspot
ZOTAC ZBOX Sphere OI520+ on Vortez
ECS LIVA X 64GB Mini PC Kit on Legit Reviews
ECS LIVA X Mini PC on PC Perspective
Dell XPS 13 (2015) Ultrabook on Hot Hardware

Cooling:
Reeven Okeanos RC-1402 Heatsink on FrostyTech
Reeven Justice RC-1204 Heatsink on FrostyTech

Misc:
Seasonic 1050 Snow Silent Edition Platinum PSU on Guru3D
Papago! GoSafe 272 Dashcam GS272-US on Benchmark Reviews
Gigabyte GeForce GTX 980 WATERFORCE 3-Way SLI on Guru3D
BenQ W1080ST+ & W1070+ Home Cinema Projector Launch on TechARP



A man has been caught trying to smuggle 94 iPhones into China, all strapped to his body. Despite being made in China, iPhones are relatively expensive in the country, with many users having to sign up to long-term contracts with mobile companies, and there is a thriving trade in informal imports from Hong Kong.

Google has been criticised by Microsoft after the search giant publicised a security flaw in Windows - which some said put users at risk. Full article here on BBC. The disclosure was part of Google's Project Zero initiative that seeks to pressure firms into dealing with security problems more quickly.

Sniper sent in an article about 5 amazing things that was invented by Donald Duck. For the last 50 years, these ducks have been busy changing the goddamn world, and it continues right to this moment. Seriously.

ThinkComputers.org have the best case mods of CES 2015 posted. This year at CES we saw quite a lot of different case mods and some that really impressed us.

Google has released a real-time language translation app. Although sadly not an actual Babel fish, the Chocolate Factory's latest upgrade to its Google Translate app does mean you can "instantly understand anything said to you in any form of language".

Adobe Lightroom is coming to Android. Just like the iOS version, the Android app is a free download, but you'll need a Creative Cloud subscription to use it.

Techgage and Tech Report have CES 2015 roundups posted.



Mouse/Keyboard:
Gigabyte Force M63 (Raptor) Gaming Mouse on APH Networks
Cougar 600M Gaming Mouse on Benchmark Reviews
Tt eSport Ventus Gaming Mouse on Ocaholic
Gigabyte Raptor Gaming Mouse on PureOverlock
Cougar 600K Mechanical Keyboard & 600M Gaming Mouse on Techspot
Tesoro Excalibur Keyboard on Vortez

Storage:
Western Digital Red Pro WD4001FFSX 4TB Hard Drive on APH Networks
Western Digital Sentinel DX4200 16TB Windows Storage Server on Big Bruin
Samsung 850 Pro 256GB Three-Drive SSD RAID Report on TweakTown
Synology DS415play NAS on Madshrimps

CPU/Motherboard:
Athlon 5150 CPU on Hardware Secrets
ECS Z97-Machine Motherboard on PC Perspective

Phone:
ASUS Padfone X Mini Hybrid Smartphone / Tablet on Hot Hardware
UleFone Be One Smartphone on Madshrimps

Case:
InWin D-Frame Mini mITX Case on PureOverclock
Thermaltake Core V31 Midi Tower on NikKTech
Phanteks Enthoo Evolv on techPowerUp

Audio:
Creative Sound Blaster ZxR Sound Card on Legit Reviews
Arctic S113BT Bluetooth NFC Portable Speaker on TweakTown

Cooling:
Fractal Design Kelvin S24 Liquid Cooling Solution on Vortez
SilentiumPC Grandis XE1236 on techPowerUp

PSU:
SilverStone SST-SX600-G 600W Power Supply Unit on NikKTech
Thermaltake Toughpower DPS G 750W on LanOC

Videocard:
Asus GeForce GTX 750 Ti OC Video Card Circuit and Overclocking Guide on TweakTown
Gigabyte R9 280 on LanOC Reviews

Misc:
AKRacing Gaming Chair on Ocaholic
ViewSonic VX2263Smhl Full HD LED 22-inch Monitor on TweakTown



rass sent in news about QUT offering two free online courses this year, Introduction to Robotics, and Robotic vision.

There's an interesting write-up on Regin spyware on TweakTown. The latest high-profile discovery of malware announced in recent weeks was Regin, a nasty piece of malware designed for a rather complex and sinister purpose.

Been over 10 years since I last went to QGL, but apparently LAN parties are still going strong. Chris sat down with a few LAN admins, organizers and CEOs to chat about the issues they face in today's climate.

A team from MIT have created an electrochemical cell which uses different temperatures to convert heat to electricity. The cell only needs low-grade waste heat – less than 100C – to charge batteries, and is a significant step forward compared to similar devices which either require an external circuit for charging or high temperature heat sources (300C).

Australia has dropped to 44th in the world for average internet connection speed. Only 66 per cent of Australia had between the 10 to 20 Mbps required for 4K (or "ultra HD") video used by streaming services.

The digital policy group representing giants such as Google, Yahoo7, Facebook, and eBay in Australia have slammed the Australian government's use of the Telecommunications Act to compel ISPs to block websites. Full article here on ZDNet.

Some amazing GIF's here show the future of Body Scanning. General Electric released images on Wednesday from its first clinical trial of a next generation body scanner that captures bones, blood vessels and organs in high-definition.

More CES 2015 updates:

MSI's mechanical gaming notebook has dual GPUs, quad M.2 slots on Tech Report
Here's Gigabyte's humongous Waterforce cooler in action on Tech Report
Build your own water cooler with Thermaltake's new kit on Tech Report
Cherry Announces Ground Breaking Mechanical Keyboard on ThinkComputers.org
CES 2015: The Booth Babes on ThinkComputers.org
CES 2015: The most ridiculous exhibits on show on SMH
The best stuff from CES 2015 on ITWire
SuperSpeed USB 3.1 Performance on Legit Reviews
WIRED's Top Picks From CES 2015 on Wired.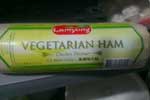 CPU:
AMD FX-8320E AM3+ Processor on Benchmark Reviews
Pentium J2900 CPU on Hardware Secrets
Core i7-5930K vs. Core i7-5820K on Ocaholic
AMD FX-8320E CPU on LanOC

Case:
Cooler Master Silencio 652S Case on Benchmark Reviews
Thermaltake Core V21 on ocaholic
Phanteks Enthoo Mini XL on PureOverclock
Thermaltake Core V21 MATX Case on Modders Inc
Lian Li PC-O5S on Legion Hardware

Desktops:
Lenovo Erazer X315 Gaming Desktop PC on TweakTown
ORIGIN PC MILLENNIUM 4K Gaming Desktop on TweakTown

Cooling:
Noctua redux and industrialPPC Fan Round-Up on Bigbruin
Reeven Six-Eyes II Fan Controller on OCC
Cooler Master Nepton 240M Liquid Cooling System on Frosty Tech
DeepCool Gamer Storm Lucifer Heatsink on Frosty Tech
Deepcool Captain 360 on ocaholic
Noctua NF-A Fan Series on Neoseeker
Noctua NH-D9L & NH-U9S Tower CPU Coolers on Silent PC Review
Noctua NH-U9S CPU Cooler on Modders Inc
Fractal Design Kelvin S24 on Tech Powerup

Motherboard:
Gigabyte X99 UD4 Motherboard on Guru3D
ASRock Q2900M Motherboard on Hardware Secrets

Mouse/Keyboard:
Tt eSport Talon Blu Mouse on ocaholic
QPAD MK-70 Keyboard on Vortez
Cougar 700K Mechanical Gaming Keyboard on NikKTech

Storage:
Toshiba HK3R2 960GB Enterprise SSD on TweakTown
Samsung SSD 850 Evo 500GB on Techspot

Misc:
NewerTech Power2U AC/USB Wall Outlet on Bigbruin
Seek Thermal LWIR Android Thermal Imaging Camera on TweakTown
Samsung Galaxy Note Edge on Techspot
TP-LINK Archer C8 Wireless Dual Band Gigabit Router on Madshrimps
MSI GeForce GTX 750 Gaming Video Card on TweakTown



Netflix have allegedly begun blocking users bypassing their region locks, however according to this article Netflix have released this official statement: "Virtually crossing borders to use Netflix is a violation of our terms of use because of content licensing restrictions. We employ industry standard measures to prevent this kind of use. We have not recently made any changes."

North Korea has boosted the numbers of its "cyber army" to 6000 troops, up from the original 121. The report comes after the United States, South Korea's key ally, imposed new sanctions on North Korea for a cyberattack on Sony Pictures Entertainment. Pyongyang has denied involvement in the attack.

TPG Telecom's controversial fibre-to-the-basement service, which competes with the national broadband network, has been withdrawn from sale following regulations imposed on it by the federal government. In an unreported notice posted on its website this week, TPG said that on December 14 it had been advised of new regulations that precluded it from selling its fibre-to-the-basement products after January 1 unless it took certain steps.

Bill Gates is busy turning poop into water. I watched the piles of feces go up the conveyer belt and drop into a large bin. They made their way through the machine, getting boiled and treated. A few minutes later I took a long taste of the end result: a glass of delicious drinking water

iiNet outages in Perth recently were caused by iiNet staff turning off servers in one of their data centres after a partial failure of both the mains and back-up air conditioning systems. Full article here.

CES 2015 has begun, here are some highlights so far.

Intel Curie (button sized wearable computer) on PC World
Intel Announces 5th Gen Core Mobile Processors, 14nm Cherry Trail on Hot Hardware
GIGABYTE X99-SOC Champion & Intel Broadwell-U Brix on Legit Reviews
Panasonic 4K Blu-ray player on Cnet
Intel HDMI Computer Stick on Think Computers
Razer Virtual Reality Headset on Gizmodo
Netflix HDR Ultra HD streaming coming to Australia on SMH
Razer Forge $100 Gaming Console running Android TV on ZDNet
Dell's Thinnest Tablet, New XPS And Alienware Laptops on Gizmodo
ReST smart Bed on Engadget



Cooling:
Lamptron CM615 Touchscreen Fan Controller on OCInside
SilverStone Ultra-Quiet 140mm and 120mm PWM Fans on PureOverclock

Case:
Thermaltake Core X9 E-ATX Cube Chassis on TweakTown
Phanteks Enthoo EVOLV Micro-Tower Chassis on Techgage
Thermaltake Core X1 Mini-ITX Case on ThinkComputers.org
Corsair Graphite 780T Full Tower Case on Neoseeker
Thermaltake Core X2 Chassis on PureOverclock

CPU/RAM:
Intel Broadwell 5th Gen Core Processor Family on TweakTown
Crucial Ballistix Sport DDR4-2400 Memory on TechnologyX

PSU:
Super Flower Leadex Gold 850W on ocaholic
Rosewill Capstone 750W Power Supply on HardOCP

Storage:
6 TB Western Digital Red (WD60EFRX) Hard Disk Drive on TechARP
Seagate Enterprise NAS HDD on TweakTown

Videocard:
Gigabyte GTX 980 G1 Gaming 4 GB on TechPowerUp
ASUS GTX 980 STRIX DC II OC Video Card on HardOCP

Misc:
NVIDIA Tegra X1 on Hot Hardware
Tegra X1 Powered Drive CX and PX Intelligent Automotive Computing Platforms on Hot Hardware
D-Link DCH-S150 Wi-Fi Motion Sensor and DSP-W215 Wireless Smart Plug on Bigbruin
SteelSeries Siberia Elite Prism Gaming Headset on Madshrimps
Destiny: The Dark Below (PS4) on Gaming Nexus



One of NZ's well known Jihadists has accidently left geotagging on whilst fighting in Syria. Taylor eager for the fame of being a violent jihadist took to twitter to get attention for his exploits. His statements and twitter missteps have solidified his involvement with ISIS and will provide the evidence should he ever try to return to New Zealand.

ANCAP has relaxed its crash safety standards, now awarding five stars to cars without rear airbags and with weaker front crash protection structures. The changes risk causing further confusion among car buyers and ANCAP has come under fire from industry insiders who question why taxpayers should continue to foot the bill when it is adopting foreign crash test results of a weaker standard.

Google have a video covering 2014's Year in Search. In 2014 we searched trillions of times. What do these searches say about us?

Here is an amazing infographic showing the biggest data breaches in recent history, including the recent Sony Pictures Entertainment attack.

Due to a few incidents recently, and due to the huge growth in popularity, Australia's drone regulations will be getting updated and toughened this year. This follows incidents of drones being flown over bushfires and crime scenes to capture video and photographs. In October 2013 a drone flew over a bushfire near Sydney, forcing emergency services to ground firefighting aircraft.

NASA's Mars Rover is experiencing a case of Amnesia. After a decade of service, the researchers controlling the rover have pinpointed the source of its strange behavior. Namely, some of the NAND memory has gone bust after all these write cycles.

Hardware Asylum have been overclocking the EVGA GTX 980 Classified using LN2. In this article I'm going to use an EVGA GTX 980 Classified the way EVGA had intended and overclock the card using LN2 (Liquid Nitrogen). Of course the card is extremely solid without LN2 and offers better performance over reference designs with a full EVGA warranty but, I want more.

Western Digital have been showing off their World Fastest 4TB Hybrid Drive at Storage Visions 2015. "ASRock is delighted to show speeds of almost 10 Gbit-per-second when RAID striped off of two WD prototype drives," said James Lee, vice president of ASRock sales and marketing of ASRock.

A new member to our forums, alexciobanu has made a grand entrance boasting two impressive case mods, Vault Boy and Green Molecule.

Time is running out to join the OCAU 12 Week Transformation Challenge. It's time to kickstart your new years resolution! Join in the OCAU 12 Week Body Transformation Challenge. It is open to all transformations: Fat to Thin, Scrawn to Brawn, Brawn to Super Brawn, or Low-ass to Bubble Butt.

Sniper found this handy page that you can switch to, helping you avoid work for a set amount of time.



Storage:
Western Digital My Passport Pro 2 TB Portable (Thunderbolt) Hard Disk Drive on Techarp
Silicon Power Slim S80 480GB SSD on NikKTech
ASUSTOR AS7004T NAS Server on NikKTech
StarTech Thunderbolt Dual SSD Enclosure S252SMTB3 on Bjorn3D
WD Red 6TB NAS Hard Drive on Techgage

Display:
LG 34-inch Curved Ultra-Wide LED Monitor (34UC97) on TweakTown
Google Chromecast on Thinkcomputers.org
Gigabyte G1 Gaming GeForce GTX 970 4GB Graphics Card on APH Networks

Portable:
Innovative Technology Justin Power Bank Battery Roundup on TweakTown
TYLT 2.1A-Wall Travel Charger on TweakTown
Kolina K100 + V6 Smartphone on Madshrimps
LG G Watch R Smartwatch on TechwareLabs
iFrogz GoLite 2.0 Portable Charger on TweakTown
Lenovo YOGA Tablet 2 Pro With Built-In Projector on HotHardware

Motherboard:
ECS Deluxe Z97-PK on OCC
ASRock X99 Extreme11 on TechPowerUp
ASUS X99-E WS Motherboard on Bjorn3D

Keyboard/Mouse:
Razer Chroma Set on Madshrimps
CM Storm Quickfire Rapid-i Mechanical Keyboard on eTeknix
Gigabyte Aire M93 Ice Wireless Mouse on eTeknix
Logitech K480 Keyboard on Techgage

Audio:
Turtle Beach Z60 7.1 Audio Gaming Headset on Legit Reviews
SteelSeries Siberia v3 Gaming Headset on TweakTown
CM Storm Sirus 5.1 True Surround Sound Gaming Headset on OCInside
Bowers & Wilkins P5 Series 2 On-Ear Headphones on TechwareLabs

Case:
Phanteks Enthoo Evolv Chassis on PureOverclock
BitFenix Colossus Mini-ITX and Micro-ATX Chassis on eTeknix
Cooltek C3 Case on TechPowerUp

Misc:
be quiet! Straight Power 10 800W Modular Power Supply on PC Perspective
Noctua NH-D15 CPU Cooler on LanOC



I hope 2015 is going well so far for you. :) Thanks to mpot, Markus and g@z this week!
























---
Advertisement:


All original content copyright James Rolfe.
All rights reserved. No reproduction allowed without written permission.
Interested in advertising on OCAU? Contact us for info.