June 2015
Monday Afternoon Reviews (0 Comments) (link)
Monday, 29-June-2015 14:35:39 (GMT +10) - by Agg


Cases:
Antec Signature S10 on SilentPCReview.
Phanteks Enthoo Evolv ITX Mini Tower on SilentPCReview.
Fractal Design Define S Tower on SilentPCReview.
Zalman Z11 Neo on SilentPCReview.
Corsair Carbide 500R on SilentPCReview.
Cooltek GT-04 on OCAholic.

Portable & Prebuilt:
Logic Supply ML100G-10 Fanless NUC PC on SilentPCReview.
Zotac ZBOX CI321 Fanless Nano PC on SilentPCReview.
Mlais M7 Smartphone on MadShrimps.
The Intel Atom x3 (SoFIA) Debuts In The JOI Phone 5 & JOI 7 Lite on TechARP.
Samsung Galaxy S6 Edge on LanOC.
Amazon Kindle Paperwhite (2015) on Techgage.

Power Supply:
Seasonic Snow Silent 750W on PCPerspective.
Enermax Triathlor Eco 650W 80 PLUS Bronze Power Supply on Tweaktown.

Storage:
ICYDOCK ExpressCage Two and Four Bay Drive Cages on Tweaktown.
Samsung PRO+ 64GB MicroSDXC Memory Card on Tweaktown.
Toshiba AL13SXB60EN 600GB SAS 12Gb/s HDD on NikKTech.
Synology DiskStation BeyondCloud Mirror 3TB on HotHardware.

Cooling:
Corsair Hydro Series H80i GT watercooler on TechPowerUp.
Scythe Ashura CPU cooler on OCClub.

Software:
Batman Arkham Knight Gaming Performance Benchmarked on LegitReviews.
Batman: Arkham Knight Benchmarked, Performance Review on TechSpot.

Misc:
PowerColor PCS+ AXR9 390X 8GB Video Card on LegitReviews.
Gigabyte X99-UD4P Haswell-E motherboard on SilentPCReview.




Goodwood Festival of Speed (0 Comments) (link)
Sunday, 28-June-2015 10:55:17 (GMT +10) - by Agg


This great motorsport event is underway this weekend - you can watch the live HD stream of it here. It's night-time in the UK at the moment but they're showing the events from yesterday, and will presumably resume the live coverage later in the day our time. I've thrown the stream at the Chromecast and it's an interesting thing to have burbling away on my office TV while I do other things. Discussion here in the Motorsport forum.



Bumper crop this week!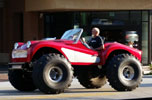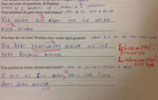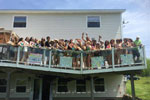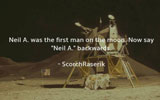 Friday Afternoon Reviews (0 Comments) (link)
Friday, 26-June-2015 13:30:58 (GMT +10) - by Agg


Video Cards:
ASUS Strix R7 370 DirectCU II OC 4GB on OCAholic.
MSI R9 380 Gaming 2G on LanOC.
EVGA GEFORCE GTX 970 on HWHeaven.

Audio Visual:
Tenvis IPROBOT 3 Wireless Network Camera on Tweaktown.
Harman Kardon NOVA Wireless Stereo Speaker System on NikKTech.

Networking:
D-Link DIR-890L/R AC3200 Ultra Performance Wi-Fi Router on Tweaktown.
Netgear Powerline 1200 Network Adapter on Tweaktown.

Input Etc:
Razer Firefly RGB Backlit Hard Gaming Mousepad on CustomPCReview.
Cougar 600K Mechanical Gaming Keyboard on Tweaktown.
Steelseries APEX M800 keyboard on OCAholic.

Cooling:
Cooler Master Geminii S524 VER.2 CPU Cooler on BenchmarkReviews.
Scythe Tatsumi CPU Cooler on ThinkComputers.

Storage:
Samsung EVO+ 64GB MicroSDXC Memory Card on Tweaktown.
Patriot Ignite M.2 SSD Review (480GB) - Single and RAID 0 Tested on TheSSDReview.

Portable & Prebuilt:
Zotac ZBOX CI321 nano Mini-PC on PCPerspective.



AMD have taken the wraps off their new high-end video card, the Radeon R9 Fury X. This card is based on the new Fiji GPU and is the first consumer product to feature HBM, a 4096-bit "High Bandwidth Memory" bus. Coverage on PC Perspective, Tech Report, HotHardware, TechPowerUp, HWHeaven, LegitReviews, Guru3D and Tweaktown.

Microsoft have clarified their earlier comments about Windows 10 being free for Windows Insider people. In short, it is, but only if you stay in the Windows Insider program and keep receiving the testing builds, with potentially associated problems. Updated info from Microsoft here, coverage here and here.

Meanwhile, the US Navy has paid a small fortune to stay on Windows XP. The Space and Naval Warfare Systems Command, which runs the Navy's communications and information networks, signed a US$9.1 million contract earlier this month for continued access to security patches for Windows XP, Office 2003, Exchange 2003 and Windows Server 2003. The entire contract could be worth up to $30.8 million and extend into 2017.

Tweaktown recently toured the GIGABYTE factory in Nanping. During Computex, I was offered a chance to go see how a motherboard is actually produced. GIGABYTE invited me and other media on a trip to see one of their three factories. We were bused off to the Nanping factory in Taiwan. To understand how a motherboard is made, it's important to understand what a motherboard is.

Optus are in hot water for divulging phone numbers to websites. As first flagged by a user on telco forum Whirlpool, when a user browses certain websites, Optus provides the customer's mobile phone number to the website operator where a "commercial relationship" exists. The practice, known as HTTP header enrichment, includes a mobile browser's phone number in the HTTP header of the website request. The process aims to streamline direct billing for customers.

Matt sends word that the new Doom trailer is being criticised for being too violent, and he agrees: I'm actually behind this one - not because I give 2 craps about violence in games, but because the vibe of doom for me was always more scary than violent. The demo seems to capitalize on violence for it's own sake rather than in the interests of any atmosphere.

Finally, a friend of mine has finished an awesome interactive book about space, after 18 months of working on it. It's aimed at educating kids but it's full of interesting stuff and lots of cool interactive sections to play around with. My 8yo son and I were involved in the testing phase and it has thumbs up from both of us. So if you have an iPad or Mac and you're interested in space, or if you have an inquisitive kid, find more info here and discussion here.



Videocard:
PowerColor PCS+ R9 390 8GB on Overclockers Club
Asus Strix R9 380 DirectCU II OC 2GB on Ocaholic
MSI R9 390X Gaming 8G on Vortez
Sapphire Radeon R9 280 Dual-X OC on ocinisde.de
EVGA GTX 980 Ti SC+ 6 GB on Tech Powerup

Keyboard/Mouse:
Logitech G910 Orion Spark Keyboard on LanOC Reviews
Razer Mamba Tournament Edition Mouse on Vortez
Matias Tactile Pro 4 Keyboard on Madshrimps

Storage:
Seagate Laptop SSHD 500GB Hybrid Hard Drive on APH Networks
ASUSTOR AS5008T NAS on Computing on Demand
Intel 750 PCIe SSD Review (400GB) on The SSD Review

Networking:
TP-Link Archer C9 AC1900 Wireless Dual Band Gigabit Router on eTeknix
Linksys AC1200 Amplify RE6700 Wi-Fi Range Extender on TweakTown

PSU:
Corsair RM750i power supply on Guru3D
Thermaltake ToughPower DPS G 1050W Power Supply Unit on NikKTech
Corsair RM750i 750W 80 PLUS Gold Power Supply on TweakTown
Seasonic Platinum SS-1200XP3 1200W PSU on Technology X
Corsair RMi Series 1000W PSU on Tech Powerup

Processor:
Intel Core i7-5775C Broadwell Processor on Legit Reviews
AMD A8 7650K APU on Technology X
Athlon X4 860K vs. Pentium G3258 on Techspot

Misc:
Tt eSPORTS Shock 3D 7.1 Gaming Headset on ThinkComputers.org
Dark Souls II: Scholar of the First Sin (PS4) on Gaming Nexus
Acer Aspire R 13 Convertible 2-in-1 Notebook on Hot Hardware
AeroCool Aero-1000 Mid-Tower Chassis on eTeknix




Site-Blocking Legislation Passed (21 Comments) (link)
Monday, 22-June-2015 23:15:44 (GMT +10) - by Agg


As expected, the Senate has passed the site-blocking legislation today. The Copyright Amendment (Online Infringement) Bill 2015, introduced into parliament by Communications Minister Malcolm Turnbull in March to curb online piracy of film and TV shows, passed with the Coalition and Labor's support 37-13. The Australian Greens opposed it, as did Senators David Leyonhjelm, Glenn Lazarus and Ricky Muir.

More on ZDNet: The legislation will allow rights holders to obtain court orders to block overseas websites, such as The Pirate Bay, that are found to contain copyright infringing material, or facilitate access to copyright infringing material.

Discussion continues in this thread.




Monday Afternoon (0 Comments) (link)
Monday, 22-June-2015 12:50:14 (GMT +10) - by Agg


A draft legal letter about Dallas Buyer's Club downloading has been uncovered. Check your mailboxes, pirates. You might be seeing something like this in there very soon if you pirated Dallas Buyer's Club. In case you've been living under a rock: the studio behind Dallas Buyers Club is on the warpath against Aussie pirates. After iiNet challenged Dallas Buyers Club's discovery process in court and lost, the court stipulated that the studio had to draft a copy of its letter of demand before a judge before it was sent out. More info here.

Telstra are killing off dialup for good. Telstra will retire its dial-up internet plans and migrate the last of its remaining customers by December this year. The telco's director of fixed broadband Stuart Bird today said customers still on a dial-up account would be contacted about migrating their services over the coming months, and would be able to keep their existing email addresses as part of the migration.

PC Perspective have been modding an EVGA GTX 970. The measure of a true modder is not in how powerful he can make his system by throwing money at it, but in how well he can innovate to make his components run better with what he or she has on hand. Some make artistic statements with their truly awe-inspiring cases, while others take the dremel and clamps to their beloved video cards in an attempt to eek out that last bit of performance. This article serves the later of the two. Don't get me wrong, the card will look nice once we're done with it, but the point here is to re-use components on hand where possible to minimize the cost while maximizing the performance (and sound) benefits.

A few people sent in this mind-bending article about neural networks and images. Artificial Neural Networks have spurred remarkable recent progress in image classification and speech recognition. But even though these are very useful tools based on well-known mathematical methods, we actually understand surprisingly little of why certain models work and others don't. So let's take a look at some simple techniques for peeking inside these networks.

Also impressive is this holographic Minecraft demo from Microsoft at E3. You can play Minecraft right on your wall, and then transfer it to another surface. You can manipulate the world using your voice and your hands. And of course, you can walk around and change your viewpoint whenever you'd like. You can zoom in, out, and around using your voice.

There's some concern about OS X and iOS flaws. The malicious proof-of-concept apps were approved by the Apple Store, which requires all qualifying submissions to treat every other app as untrusted. Despite the supposed vetting by Apple engineers, the researchers' apps were able to bypass sandboxing protections that are supposed to prevent one app from accessing the credentials, contacts, and other resources belonging to another app. Apple seem to have addressed the issues according to an update on that article.

Here's a funny video of Arnold Schwarzenegger pranking people at a waxworks museum. There's a few other good videos on Arnie's channel too.




Monday Midday Reviews (0 Comments) (link)
Monday, 22-June-2015 12:13:00 (GMT +10) - by Agg


Cooling:
be quiet! Dark Rock TF CPU Cooler on LegitReviews.
SilverStone Tundra TD03-E Closed Loop Water Cooler on APHNetworks.
Noctua NH-L9x65 CPU Cooler on BenchmarkReviews.

Video Cards:
MSI R7 370 GAMING 2G on NeoSeeker.
PowerColor Radeon R9 390X 8GB on OCAholic.
AMD Radeon R9 390X in CrossFire at 4K on Tweaktown.
SAPPHIRE Tri-X Radeon R9 390X 8GB on Tweaktown.
Sapphire Nitro R9 390 & Nitro R9 380 on LegitReviews.
MSI R9 390X Gaming 8 GB on TechPowerUp.
Gigabyte GTX 980 Ti G1 Gaming 6 GB on TechPowerUp.

Portable & Prebuilt:
Camera Shootout : ASUS ZenFone 2 Vs. Samsung Galaxy S6 & Apple iPhone 6 on TechARP.
Microsoft Surface 3 on HotHardware.
Blackview Zeta Smartphone on MadShrimps.

Motherboard & CPU:
ASRock X99 Extreme6/3.1 (Intel X99) on Tweaktown.
ASUS TUF X99 Sabertooth (LGA 2011-3) on eTeknix.

Storage:
Lexar JumpDrive P20 128GB USB 3.0 Flash Drive on Tweaktown.
Enermax Ultrabox EB311SC Storage Docking Station on Tweaktown.

Networking:
AVM FRITZ!Box 7490 AC1300 Gigabit Modem Router on NikKTech.
Comtrend PowerGrid 9172 Powerline 1200 Adapter on Tweaktown.
Eyefi Mobi 8GB wifi SD card for cameras on LanOC.

Misc:
TteSports Poseidon Z Forged Aluminium Mechanical Keyboard on eTeknix.
Gunnar Optiks SteelSeries Eyewear on PCGamers.
Fractal Design Define S Window Mid-Tower Chassis on Tweaktown.




Free Windows 10? (8 Comments) (link)
Sunday, 21-June-2015 11:11:47 (GMT +10) - by Agg


If, like me, you're building a new PC and wanting to get a legit Windows license, one current option is to download the free Windows 10 Insider Preview. It's a simple process to sign up to the Windows Insider program and download the ISO. More importantly, those preview installs will now be eligible for a free upgrade to a full Windows 10 license when it launches in late July. There's even a handy DVD/USB burning tool to get you going with a fresh install from the ISO. This is important for upgraders as well, because it means that if you were using an older, previously-ineligible version of Windows (anything before Windows 7) you can now get a free upgrade to a fully licensed copy of Windows 10. Update: Or maybe not, thanks becubed.

Windows 10 discussion continues in this thread.



Thanks to jjo and Sahie this week!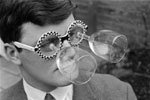 Friday Afternoon Reviews (0 Comments) (link)
Friday, 19-June-2015 14:28:38 (GMT +10) - by Agg


Motherboard & CPU:
Gigabyte X99-Gaming 5P on ThinkComputers.
AMD A10-7870K Godavari: RadeonSI Gallium3D vs. Catalyst Linux Drivers on Phoronix.

Video Cards:
Sapphire Nitro Radeon R9 390 8GB on PCPerspective.
Radeon R9 380 Review (MSI R9 380 Gaming 2G) on HWHeaven.
PowerColor PCS+ Radeon R9 390 8GB GDDR5 on HotHardware.
MSI R9 380 Gaming 2G on OCClub.
MSI R9-390 Gaming 8G on Bjorn3D.
MSI Radeon R9 390X Gaming 8G on Tweaktown.
MSI Radeon R9 390X Gaming 8G OC on Guru3D.
Sapphire Nitro R9 380 4GB on eTeknix.
HIS IceQ X² OC Radeon R9 390X, R9 390 & R9 380 on LegionHW.
Radeon R9 390X, R9 390 & R9 380 on TechSpot.
EVGA GTX 980Ti SC ACX 2.0 + on Bjorn3D.

Input Etc:
Cherry MX Board 6.0 keyboard on LanOC.
Tt eSport Theron Plus mouse on OCAholic.

Storage:
Akitio ThunderGo 1TB Thunderbolt Portable SSD on Tweaktown.
HyperX Savage SSD 240GB on Vortez.
OCZ Vector 180 480GB SSD on NikKTech.
Samsung's SM951 PCIe SSD on TechReport.
Synology BeyondCloud Mirror 6TB Consumer NAS on Tweaktown.
QNAP Turbo NAS TS-453 Pro 4-Bay Enthusiast and SMB NAS on eTeknix.

Cases:
Nox Xtreme Coolbay CX cube case on TechPowerUp.
NZXT Noctis 450 on Guru3D.

Misc:
Enermax Revolution X't 630W 80 PLUS Gold Power Supply on Tweaktown.
CompuLab's Fitlet Is A Very Tiny, Fanless, Linux PC With AMD A10 Micro on Phoronix.
Acer Predator XB270HU 27-inch 144Hz IPS G-Sync Gaming Monitor on Tweaktown.




Thursday Afternoon (1 Comments) (link)
Thursday, 18-June-2015 16:21:00 (GMT +10) - by Agg


Malcolm Turnbull says that VPN users are not the Government's concern. "This Australian could then — and this is widely done — purchase the content in the normal way with a credit card. The owner of the Australian rights to the content so acquired might well be quite unhappy about that, but they could take a remedy against the American site or the underlying owner of the rights. This bill does not apply to a site like this. It is not intended to apply to VPNs," Turnbull confirmed.

I always like to see Amigas in the news - this time there's one controlling heating for schools. All 19 schools covered by the authority depend on a nearly 30-year-old Commodore Amiga 2000 to automate their air conditioning and heating. It communicates to the other schools using a pokey 1,200 baud modem and a wireless radio so behind the times that it occasionally interferes with maintenance workers' walkie talkies. Oh, and a high school student wrote the necessary code -- if something goes wrong, the district has to contact the now middle-aged programmer and hope that he can fix it.

Samsung's Galaxy phones are apparently vulnerable to hacking via the keyboard software. The company said it only learned of the flaw on Tuesday, via the Journal article, and claims it "is not easy to exploit." A user must be connected to a compromised network, and access is possible only if the user's keyboard is conducting a language update.

A company called MX3D are aiming to 3D print a bridge over a canal in Amsterdam. To construct the bridge, 6-axis industrial robots will be used, each equipped with 3D printing hardware with the ability to "print metals, plastics, and combinations of materials in virtually any format." At least two of these 3D printing robots will be used, one beginning on each bank and then meeting in the middle, building the bridge in mid air.




Wednesday Evening Reviews (0 Comments) (link)
Wednesday, 17-June-2015 18:10:40 (GMT +10) - by Agg


Cases:
Phanteks Enthoo Evolv ATX on Modders-Inc.
Phanteks Enthoo Evolv mITX on PureOC.
NZXT Noctis 450 on OCAholic.

Audio Visual:
BRAVEN 805 Portable Bluetooth Speaker on Tweaktown.
Ozone Rage ST Gaming Headset on BenchmarkReviews.
SteelSeries Siberia V3 Gaming Headset on eTeknix.

Storage:
240 GB Kingston HyperX Savage SSD on TechARP.
Crucial MX200 500GB 3-Drive SSD RAID Report on Tweaktown.
Kingston HyperX Predator SHPM2280P2H/480G 480GB PCIe M.2 SSD on BigBruin.
240 GB HyperX Savage SSD on TechARP.
ADATA HD710A USB 3.0 Rugged Portable HDD For Mac on LegitReviews.
Lexar JumpDrive M20 Mobile USB 3.0 Flash Drive on MadShrimps.
Mushkin Reactor 512GB Solid State Drive on ThinkComputers.

Input Etc:
CHERRY MX Board 6.0 keyboard on Vortez.
Logitech MX Anywhere 2 Wireless Mouse on LegitReviews.
ROCCAT Ryos TKL Pro keyboard on Vortez.
COUGAR 500k Gaming Keyboard on NikKTech.
Massdrop Infinity Keyboard on LanOC.
Tesoro Excalibur Illuminated Mechanical Gaming Keyboard on Techgage.

Portable & Prebuilt:
ASRock VisionX 471D (Intel Haswell) Mini PC on Tweaktown.
Zotac CI321Nano Barebones System on eTeknix.
ZOTAC ZBOX P1320 Mini-PC on Vortez.
Apple MacBook 12-Inch (Early 2015) on HotHardware.
ASUS Zenbook UX305FA Laptop on LegitReviews.



HS sent word that password manager service LastPass have been hacked, with some sensitive data exposed. While the company says that there is no evidence that user vault data (a user's stored passwords) was taken or that accounts were accessed, it did acknowledge that user email addresses, authentication hashes, password reminders and server per user salts were compromised. LastPass is confident that its encryption is strong enough to make attacking those stolen hashes with any speed difficult.

So, if you have a LastPass account, you should probably change your password(s) and switch on two-factor authentication.




Interesting Forum Threads (0 Comments) (link)
Monday, 15-June-2015 20:16:27 (GMT +10) - by Agg


Here's a snapshot of what's going on in some of the forums. Remember that OCAU now has official Twitter, Facebook and Google+ pages - if you can follow or like us on those, it helps us keep you up to date.

It's 2015 - Why so few decent mATX cases? in Overclocking & Hardware.
Is technology getting too technical? in Overclocking & Hardware.
Overvolting a Titan X, the old school way! (using a pencil) in Overclocking & Hardware.
Caselabs and Fractal clones by thermaltake? in Overclocking & Hardware.
Rackmount Home Server & VM Lab Build in PC Build Logs.
Intel NUC Domain Controller Build in PC Build Logs.
Intel Compute Stick in Portable & Small Form Factor.
Microsoft finally kills off Media Center in Audio Visual - HTPC.
Microsoft Advanced Threat Analytics in Business & Enterprise Computing.
Is Dr Google keeping you employed? in Business & Enterprise Computing.
Automating with Jenkins and PowerShell on Windows in Business & Enterprise Computing.
PCIe SSDs - ready for prime time? in Storage & Backup.
Electric Sun? in Science.
Rosetta mission to land on comet in Science.
15 years of Fast Radio Bursts, mathematical pattern in delay in Science.
Largest void in the universe in Science.
Tanning hides in Other Toys/Hobbies.
Q. been bugging me: Why the hate with leather seats? in Motoring.
JRE #633 podcast- Deep Web, Silk Road, Tor, Torrents - Alex Winter in Entertainment.
Have you any old picture from yesteryears in The Pub.
Do you hang onto stuff from your childhood? in The Pub.




Monday Afternoon Reviews (2 Comments) (link)
Monday, 15-June-2015 14:21:44 (GMT +10) - by Agg


Portable & Prebuilt:
Asus ZenFone 2 on HotHardware.
INWIN's D-Frame Mini with the EK-Kit D240 Watercooling Kit on Tweaktown.
Intel's NUC5i7RYH mini-PC with Iris graphics on TechReport.

Audio Visual:
LUXA2 GroovyA Bluetooth Speaker on ThinkComputers.
SteelSeries Siberia Elite Prism Multi-Format Gaming Headset on eTeknix.
Razer Kraken 7.1 Chroma headset on Vortez.

Video Cards:
Gigabyte GeForce GTX 980 Ti G1 Gaming SOC on Guru3D.
NVIDIA GeForce GTX 980 Ti in 4K Surround, or 6480x3840 on Tweaktown.

Storage:
QNAP TVS-863+ vNAS Server on BenchmarkReviews.
ADATA Durable HD710A USB 3.0 Portable HDD for Mac on Tweaktown.
Addonics M.2 PCIe SSD Adapter X110 on LegitReviews.

Cooling:
Noctua NH-L9x65 CPU Cooler on APHNetworks.
Lepa LV12 Black CPU cooler on OCAholic.

Input Etc:
Tesoro Lobera Spectrum keyboard on LanOC.
Logitech MX Anywhere 2 Wireless Mobile Mouse on Techgage.

Misc:
Kingston HyperX Fury 2400 MHz DDR 4 memory kit on Modders-Inc.
Silverstone SX600-G SFX PSU on OCAholic.
AMD A10-7870K Benchmarks On Ubuntu Linux on Phoronix.
TRENDnet TEW-818DRU AC1900 router on Vortez.
KLevv Cras 3000MHz DDR4 16GB Quad-Channel Memory Kit on Tweaktown.



Whirlpool have won their legal battle with WCS Group, thanks mpot. Whirlpool has won a legal battle after it was sued by WCS Group Pty Ltd in August 2014 in the Supreme Court of Victoria. WCS alleged that Whirlpool should be held responsible for members' posts that were claimed to have created a negative impression about its financial services business. WCS has now discontinued this legal action – effectively raising the white flag and surrendering – and is now required to pay our costs.

The Attorney-General has advised that data retention will start on October 13th. From 13 October 2015, telecommunications service providers that use communications infrastructure in Australia to provide any of their services may be required to retain and secure specific telecommunications data for two years. The obligations apply to licensed carriers, carriage service providers and internet service providers. More info here.

Meanwhile the site blocking legislation seems likely to pass into law. Consumer advocacy group Choice has slammed the decision, saying the reform amounts to an "industry-run internet filter" that would "limit access to international websites that offer consumers a greater range of more affordable products and services". "At its heart, this is about protecting uncompetitive local industries who have failed to provide timely and affordable content and services," Choice campaigns manager Erin Turner said.

The apparent cyber-war between the USA and China continues, with a major data breach. Nearly all of the millions of security clearance holders, including some CIA, National Security Agency and military special operations personnel, are potentially exposed in the security clearance breach, the officials said. More than 4 million people had been investigated for a security clearance as of October 2014, according to government records.

NASA's Philae comet lander has woken up as the comet nears the Sun. It worked for 60 hours before its solar-powered battery ran flat. The comet has since moved nearer to the sun and Philae has enough power to work again, says the BBC's science correspondent Jonathan Amos. The probe tweeted the message, "Hello Earth! Can you hear me?" On its blog, Esa said that Philae contacted Earth, via Rosetta, for 85 seconds in the first contact since going into hibernation in November.

Plane nuts will enjoy this footage of Boeing showing off their 787-9 Dreamliner in the runup to the Paris Airshow, thanks IntelInside.




Sunday Evening Reviews (1 Comments) (link)
Sunday, 14-June-2015 19:57:42 (GMT +10) - by Agg


Motherboard & CPU:
GIGABYTE X99-UD3P (Intel X99) Motherboard on Tweaktown.
Core i7-5820K vs i7-4960X Gaming-Performance - FullHD, 1440p, UHD on OCAholic.

Cooling:
DeepCool CAPTAIN 120 Liquid CPU Cooler on NikKTech.
SilverStone Tundra TD02-E Closed Loop Water Cooler on APHNetworks.
Thermalright Macho Rev.B CPU cooler on TechPowerUp.

Portable & Prebuilt:
Gigabyte Brix GB-BXA8-5557 mini-PC on LanOC.
The ASUS Zenfone 2 (ZE551ML) Review: Game Changer on PCPerspective.
ASUS G751JT-CH71 Gaming Notebook on PCPerspective.

Cases:
Xigmatek Octans Mini-ITX Gaming Chassis on eTeknix.
Raidmax Narwhal on NeoSeeker.
AeroCool GT-A Black Edition Midi Tower on NikKTech.

Storage:
Kingston HyperX Savage 240GB SATA SSD on FutureLooks.
QNAP HS-251 on OCaholic.
Kingston HyperX Savage 240GB Solid State Drive on eTeknix.
Akitio Neutrino Bridge USB 3.1 to SATA III Adapter on Tweaktown.
Intel SSD 750 PCIe 1.2TB NVMe Solid State Drive on eTeknix.
ADATA Premier SP600 128GB SSD on MadShrimps.
EMTEC SSD Power Plus 120GB Solid State Drive on ThinkComputers.
Samsung SM951 NVMe M.2 PCIe 256GB SSD on Tweaktown.

Misc:
LUXA2 Thermaltake Mobile TX-P2 Wireless Power Bank on MegaTechNews.
Razer Seiren Elite USB Digital Microphone on MadShrimps.
EVGA Torq X5 Review (Optical Mouse) on HWHeaven.
Fitbit Surge GPS Fitness Super Watch on Tweaktown.



Thanks to Simon and t1mbot this week!








































Synology DiskStation DS415+ (8 Comments) (link)
Thursday, 11-June-2015 22:17:26 (GMT +10) - by Agg


Sciby has reviewed the Synology DiskStation DS415+, a 4-bay NAS with a quad-core processor onboard: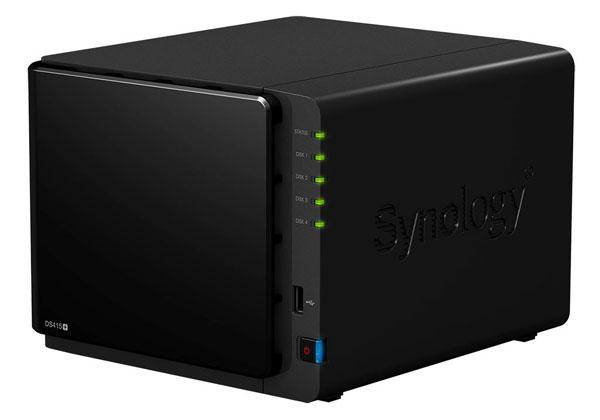 click for the review!






Windwithme's Computex 2015 Report (2 Comments) (link)
Thursday, 11-June-2015 10:31:11 (GMT +10) - by Agg


Windwithme has posted his annual photo-report from Computex, showing lots of shiny new goodies and of course some booth babes..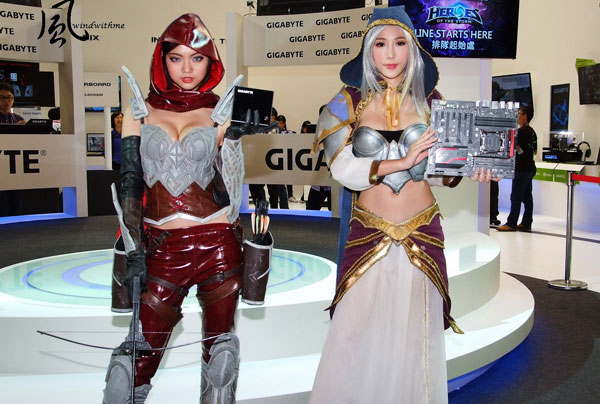 click for the thread!






Wednesday Afternoon (1 Comments) (link)
Wednesday, 10-June-2015 16:40:48 (GMT +10) - by Agg


Westnet, part of iiNet, have suffered a data breach. Internet provider iiNet has had a major privacy breach after more than 30,000 customer passwords were hacked. A Twitter user with the handle CyberWar_News posted a screenshot on the social network on Monday, showing an anonymous hacker was selling or trading the database of Westnet, a WA-based internet service provider that was acquired by iiNet in 2008.

Meanwhile Catch of the Day have escaped a penalty after a previous breach. While privacy commissioner Timothy Pilgrim "expressed concern about the size of the breach", he has been assured that because measures have been put in place to stop it happening again "the OAIC does not intend to take any further action in relation to the incident at this time".

The Large Hadron Collider is back online and more collidery than ever. After an almost two year shutdown and several months re-commissioning, the LHC is now providing collisions to all of its experiments at the unprecedented energy of 13 TeV, almost double the collision energy of its first run. This marks the start of season 2 at the LHC, opening the way to new discoveries. The LHC will now run round the clock for the next three years.

Apple have unveiled iOS 9. For the past few months, rumor had it that Apple was taking a gap year to focus on fixing existing features and solidifying Apple's mobile OS foundation. And it's true that many existing apps received some much-needed refinement. Still, Apple announced new features, including a few unexpected ones. Official preview info here, discussion here.

Phoronix take a look back at Socket 478 vs modern CPUs. I dug out an old Intel Socket 478 system with the i875p Canterwood chipset and Pentium 4 and Celeron CPUs that still manage to power up. I compared the Linux performance of this 11+ year old system to a variety of today's x86 and ARM systems. Beyond looking at the raw performance, the performance-per-Watt was also measured to make for a very interesting look at how CPU performance has evolved over the past decade.

One story to come out of Computex centres on some of Thermaltake's new designs, which some are calling suspiciously similar to those from other manufacturers. Thermaltake recently came out with a new case called the Suppressor F51 that featured noise-reduction features and a look that was very similar to the Define R5 that was was introduced by Fractal Design in December 2014. Many noticed that the case was damn near identical on the outside with some people saying that Thermaltake copied the design and others saying who cares as there isn't that much you can do on a PC case to make it look different. No matter what your stance in on any plagiarism taking place, you have to admit that the cases look damn similar.

Here's an odd one from Hoff: Pizza Hut providing a projector box for watching movies with their pizzas. 'I know but...PIZZA BOX PROJECTOR!' - Before you pick up the phone to order one of these bad boys, make sure you're in Hong Kong first, because that's the only place the "Blockbuster Box" is available right now.

There doesn't seem to be a worklog out there, but here's some photos of a cool RC Rock-crawler PC. Update: mad_mic3 spotted a worklog here.




Wednesday Afternoon Reviews (0 Comments) (link)
Wednesday, 10-June-2015 16:00:56 (GMT +10) - by Agg


Motherboard & CPU:
Intel Celeron N3050 & Pentium N3700 on TechSpot.
Gigabyte X99-SOC Champion & X99 Gaming 5P Haswell E Motherboards on HotHardware.
ASRock X99E-ITX/ac on OCAholic.
ASUS Z97-Pro Gamer Motherboard on PCPerspective.

Storage:
ADATA Elite S102 Pro 64GB USB 3.0 Flash Drive on Tweaktown.
HyperX Savage 240GB SSD Review on LegitReviews.
Netgear ReadyNAS RN202 on LegionHW.
Corsair Voyager Air 2 on Guru3D.
Synology DS1515+ & DX513 Expansion Unit on TechPowerUp.
Crucial MX200 500GB on ComputingOnDemand.

Input Etc:
ASUS STRIX Tactic Pro Gaming Keyboard on ThinkComputers.
Ozone Argon Ocelot mouse on OCAholic.
Tt eSPORTS Theron Smart Mouse on Tweaktown.
Razer DeathAdder Chroma mouse on Vortez.

Video Cards:
NVIDIA GeForce GTX 980 Ti 6GB on LegitReviews.
NVIDIA GeForce GTX 980 Ti Overclocking & Best Playable Settings on Techgage.

Misc:
ASUS STRIX 7.1 headset on Vortez.
ARCTIC Power Bank 4000 Portable Smartphone Battery on Tweaktown.
Deepcool Assassin II CPU Cooler on NeoSeeker.
Sony Xperia Z2 Tablet on Tweaktown.
In Win 707 Full Tower case on ThinkComputers.




Monday Midday Reviews (0 Comments) (link)
Monday, 8-June-2015 12:13:04 (GMT +10) - by Agg


Motherboard & CPU:
Supermicro X10SDV-TLN4F (Intel Xeon D) Server Motherboard on Tweaktown.
ASRock Fatal1ty X99X Killer/3.1 (Intel X99) Motherboard on Tweaktown.

Storage:
Plextor M6e Black Edition 128GB PCI Express SSD on NikKTech.
Silicon Power Armor A65 1TB USB 3.0 Portable Hard Drive on NikKTech.
Silicon Power Armor A65 1TB USB 3.0 External Hard Drive on APHNetworks.
OCZ Vector 180 480GB on LanOC.
ADATA Premier SP610 SSD on BenchmarkReviews.
QNAP TS-451 NAS on HWHeaven.

Audio Visual:
NVIDIA Shield Android TV on NeoSeeker.
Razer Leviathan 5.1 Channel Surround Sound Bar on NikKTech.
ViewSonic LightStream PJD5255 Projector on Tweaktown.

Video Cards:
Gigabyte GeForce GTX 970 OC Mini-ITX on Guru3D.
Benchmarking The Latest AMD & NVIDIA Graphics Cards On Ubuntu Linux on Phoronix.

Portable & Prebuilt:
Lenovo ThinkPad W550s Ultrabook Mobile Workstation on Tweaktown.
Dell Alienware 15 laptop on HotHardware.
SISWOO C50 Longbow Smartphone on MadShrimps.
Origin EON15-X Laptop on Techgage.

Software:
The Witcher 3: Wild Hunt on OCClub.
The Witcher 3: Wild Hunt on Techgage.

Networking:
Linksys WRT1200AC on HWHeaven.
D-Link DHP-701AV 2000Mbps AV2 2000 Powerline Adapter Kit on BigBruin.

Cases:
NZXT Noctis 450 on Vortez.
In Win 707 on TechPowerUp.
NZXT Noctis 450 Mid-Tower on LegitReviews.

Misc:
Computex 2015 CatFi – The Intelligent Cat Bistro on HWAsylum.
Cooler Master V Semi Modular V550S PSU on HWInsights.
Ozone Gaming's Tag Team: Neon Mouse and Boson Mousepad on Techgage.
Reeven Justice RC-1204 CPU Cooler on Tweaktown.



Friday again! Still got the sniffles but mostly over the flu now..









































Thursday Afternoon (1 Comments) (link)
Thursday, 4-June-2015 13:20:57 (GMT +10) - by Agg


PCPerspective have been playing with Five Intel SSD 750s and have some impressive numbers. With this testing out of the way, it looked like just under 1.8 million IOPS was the highest 4K random figure we would hit with four fully conditioned (i.e. all sectors written at least once) SSDs. We were pegging the CPU cores (all overclocked to 4.5 GHz) at the same time we were hitting the maximum throughput capability of the SSDs, so we couldn't definitively make the call on which was a bottleneck. I believe that at this point *both* were contributing to the bottleneck, but I can say that we were able to squeeze just over 2 million IOPS out of this configuration before the SSDs were conditioned (fully written).

Popular geeky trinkets shop Thinkgeek is being bought by GameStop. There are few details on exactly how Geeknet and ThinkGeek will integrate with GameStop, but the press release annoucning the acquisition does note that GameStop wants to "leverage [Geeknet's] product development expertise to broaden our product offering in the fast-growing collectibles category." It's probably safe to say we'll start seeing more of the toys and oddities that ThinkGeek is known for in GameStop's stores before too long.

LegitReviews have some details of DX12 and Win10 on GTX 980 Ti. The NVIDIA GeForce GTX 980 Ti video card is said to be ready for Microsoft Windows 10 when the OS is released on July 29th as the hardware and software is ready to take advantage of the DirectX 12 API. Legit Reviews was able to sit down with NVIDIA's Tom Peterson and discuss what exactly this meant in the days ahead of the GeForce GTX 980 Ti video card launch.

Intel have released details of Thunderbolt 3, which will use a reversible USB Type-C connector. The next laptop you buy with a USB Type-C port could be even more useful than you thought. Intel today unveiled Thunderbolt 3, which uses an identical port design as its USB brethren. So if Apple sticks with its new MacBook design, for instance, it could adopt the port and enable both Thunderbolt and USB Type-C without any adapters. It's a step toward simplifying the messy sea of ports often found on laptops and PCs, and could make Thunderbolt accessible to a larger group of people than before.



I had a couple of reports this morning about a possible malware issue in our ad software. Looking into it, there was some dodgy javascript which has been removed now. It seems to have only been on the main page ads, and only for an hour or so before we caught it. I haven't had any reports of actual bad effects from it, but it might be worth giving your PC an update and scan to be safe.

I'm taking this as the prompt needed to move us away from our ancient in-house ad software and going to an off-site solution via Google. So, the ads might be blank or a bit strange today/tonight while I'm figuring out how all that works.




Wednesday Morning Reviews (1 Comments) (link)
Wednesday, 3-June-2015 01:20:26 (GMT +10) - by Agg


Storage:
Silicon Power Armor A60 USB 3.0 Portable HDD on MadShrimps.
Western Digital My Passport Wireless 2 TB Drive on TechARP.
Mushkin Ventura Ultra 120GB USB 3.0 Flash Drive on NikKTech.
ADATA SE730 Portable USB 3.1 SSD on Tweaktown.

Cooling:
Fractal Design Kelvin T12 on OCAholic.
CRYORIG H7 Universal CPU cooler on TechPowerUp.
Scythe Ashura CPU Cooler on BenchmarkReviews.
Corsair H80i GT Liquid CPU Cooler on ThinkComputers.

Portable & Prebuilt:
GIGABYTE BRIX s BXi5H-5200 Ultra Compact Mini PC on Tweaktown.
Intel Compute Stick Performance Surprises Under Ubuntu Linux on Phoronix.

Cases:
Thermaltake Suppressor F51 on ThinkComputers.
Phanteks Enthoo EVOLV ATX Mid-Tower Enclosure on PCPerspective.

Video Cards:
NVIDIA GeForce GTX 980 Ti Review: A Cheaper Titan X Arrives on HotHardware.
NVIDIA GeForce GTX 980 Ti 6 GB on TechPowerUp.
Nvidia GeForce GTX 980 Ti on LegionHW.
NVIDIA GTX 980Ti on Vortez.
NVIDIA GeForce GTX 980 Ti 6GB on PCPerspective.
NVIDIA GeForce GTX 980 Ti on TechReport.
Nvidia GeForce GTX 980 Ti on TechSpot.
Nvidia GTX 980 Ti on LanOC.
NVIDIA GeForce GTX 980 Ti Reference on Tweaktown.
Nvidia GeForce GTX 980 Ti on HWAsylum.
NVIDIA GeForce GTX 980 Ti on Techgage.
Nvidia GeForce GTX 980 Ti: Features and Tech Overview on Bjorn3D.
Nvidia GeForce GTX 980 Ti on Guru3D.
NVIDIA GeForce GTX 980 Ti on NeoSeeker.
NVIDIA GeForce GTX 980 Ti on OCClub.
ASUS GeForce GTX 980 Matrix Platinum Video Cards in SLI on Tweaktown.

Misc:
Tesoro Lobera Spectrum Mechanical Keyboard on APHNetworks.
HyperX 32GB DDR4 Fury Memory on PureOC.



Australian forum ZGeek have lost a legal battle against a lawyer. A Queanbeyan lawyer has won a defamation battle with online forum ZGeek after its contributors attacked her for disclosing explosive information about jury misconduct in the original trial of Sydney serial gang rapists Bilal and Mohammed Skaf. Some more analysis here, and it now seems ZGeek has shut down as a consequence, according to a message on their homepage. Stay tuned to their Facebook page for updates, I assume.

A few people pointed out this truly cringeworthy cyber security video from the Australian Cyber Security Centre. The Australian Cyber Security Centre (ACSC) brings cyber security capabilities from across the Australian Government together into a single location. It is the hub for private and public sector collaboration and information sharing to combat cyber security threats.

Sniper noticed this cool open source cyborg hand. HACKberry, brainchild of the Japanese company exii, wants to become a game changer for those in need of a new arm, and it's doing a good job convincing us it's got the chops. The bionic limb, whose blueprints and source code are freely available, has a smartphone for a brain and uses camera batteries to power itself. Most of the device is comprised of 3D printed parts that can be taken apart and swapped out. By encouraging transparency and openness in all aspects of development, exii hopes to garner the attention of the maker community and encourage faster innovation. Man, I'd give my right arm for one of those.. almost.

Double-check your email attachments: Woolworths have had to cancel $1.3M worth of gift vouchers after a mass mis-email. The email contained an excel spreadsheet containing thousands of customers' details and $1,308,505 worth of downloadable vouchers, all of which could be redeemed online immediately by people who received the email.

Ross Ulbricht, creator of the Silk Road website, has been sentenced to life in prison. On Friday Ulbricht was sentenced to life in prison without the possibility of parole for his role in creating and running Silk Road's billion-dollar, anonymous black market for drugs. Judge Katherine Forrest gave Ulbricht the most severe sentence possible, beyond what even the prosecution had explicitly requested. The minimum Ulbricht could have served was 20 years.

Tony spotted that FTTN connections may be limited to 12/1 Mbps at first, while co-existing with legacy ADSL2+ services on the same copper network. In the most recent draft of the Wholesale Broadband Agreement (WBA 2.2) released Access Seekers for FTTN Business Readiness Testing, nbn has revealed that speeds will be limited to 12/1 Mbps during the so-called "Co-existence Period" on the Fibre to the Node network.

The next time my wife mentions all the old PC bits lying around the AggCave, I'll point out this article, thanks mpot. "We are looking for her to give her $100,000," Gichun said. She had stopped by on a Friday just before closing time. "She said, 'I want to get rid of this stuff and clean up my garage,' " Gichun said. "I said, 'Do you need a tax receipt?' and she said, 'No, I don't need anything.'"



---
Advertisement:


All original content copyright James Rolfe.
All rights reserved. No reproduction allowed without written permission.
Interested in advertising on OCAU? Contact us for info.