October 2015
Scorpion King 2.0 (0 Comments) (link)
Saturday, 31-October-2015 14:46:13 (GMT +10) - by Agg


Scorptec have posted a build log from an impressive PC they put together with Microsoft for PAX Melbourne. Check out the thread below, and if you happen to be at PAX Melbourne, go see this PC in the flesh at the Microsoft stand and tweet #WIN10SCORPTEC to be in a chance to own it yourself!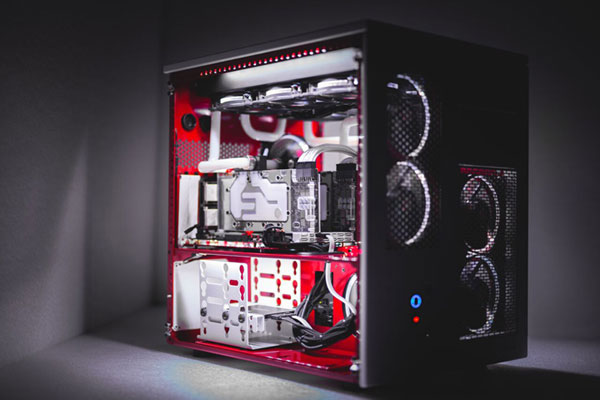 click for the thread!





Thanks to Matthew and Simon this week!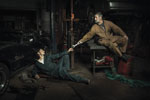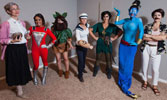 Thursday Afternoon (8 Comments) (link)
Thursday, 29-October-2015 13:55:19 (GMT +10) - by Agg


Here's an article about how eSports are saving PCs - assuming they NEED saving. PC gaming hardware produced about $21.5 billion, or, roughly double that of the console hardware market. Quite contrary to the worn, 90s-era narrative of PC gaming's imminent doom, ceding the gaming market to the console for all eternity, the exact opposite has been happening. And just a handful of games (among others) are driving this enormous resurgence: Defense of the Ancients 2 (1,262,612 daily players), Counter-Strike: Global Offensive (819,902 players), and of course, the massive League of Legends which boasts an astounding 27 million daily players.

We've all seen Apple stores, even if only with a derisive glance from the outside. But HotHardware checked out Microsoft's flagship store on 5th Avenue, New York. And since we're just a short drive away, and were already spending some time in Manhattan with the folks from Motorola and Verizon, we thought we'd pop in and take a look around. The store is comprised of multiple stories—an elevator has buttons for floors 1 – 4, but only the first three floors are open to the public. The store was absolutely jammed when we arrived and customers appeared to be enamored with the latest Surface devices, especially the Surface Book.

HWSecrets tackle that age-old question: is a new entry-level CPU quicker than an old high-end one? Recently, we published an article based on pure curiosity: "Which is the faster CPU: old but high-end or entry-level and new? – Part 1," where we ran several benchmarks to test the processing performance of the CPUs. After that, we still had one big question: for gaming, using a modern video card, can an old high-end CPU be a better option than a new entry-level one? Let's find out!

A former Soviet statue has been replaced with Darth Vader. With free WiFi eminating from its head, obviously. Milov transformed the Soviet-era statue after new legislation (the "decommunisation" laws) came into force in Ukraine, which demands all remnants and symbols of the country's communist past be taken down. Fittingly, the statue will radiate a force (the head contains a Wi-Fi hotspot) and Milov hopes that the monument will attract Star Wars fans from around the world.

WaitButWhy have a couple of really interesting articles about the state (and future) of Artificial Intelligence. Here's part one and part two. Artificial Superintelligence ranges from a computer that's just a little smarter than a human to one that's trillions of times smarter—across the board. ASI is the reason the topic of AI is such a spicy meatball and why the words immortality and extinction will both appear in these posts multiple times.




Thursday Morning Reviews (0 Comments) (link)
Thursday, 29-October-2015 00:44:19 (GMT +10) - by Agg


Motherboard & CPU:
ASUS Z170-A on OCAholic.
GIGABYTE Z170X-SOC Force (Intel Z170) on Tweaktown.
MSI Z170A KRAIT GAMING on Vortez.
ASRock Z170 Extreme6 Intel LGA 1151 on OCinside.

Input Etc:
Tt eSPORTS Poseidon Z RGB Mechanical Gaming Keyboard on LegitReviews.
Logitech G920 Driving Force Racing Wheel on LegionHW.
G.SKILL Ripjaws MX780 RGB Gaming Mouse on OCClub.
Tt eSPORTS Poseidon Z RGB Gaming Keyboard on ThinkComputers.
Corsair Gaming STRAFE RGB MX Silent keyboard on Guru3D.
Ozone Strike Pro Keyboard on Modders-Inc.

Cooling:
Scythe Iori CPU Cooler on OCinside.
Enermax ETS-T40F-BK CPU cooler on OCinside.

Video Cards:
ASUS Strix GTX 950 DC2OC on Bjorn3D.
ASUS ROG Matrix GeForce GTX 980 Ti Platinum on Guru3D.
MSI GeForce GTX 980 Ti Lightning 6GB on TechPowerUp.

Cases:
BitFenix Nova on Vortez.
NZXT S340 By Razer ATX on BenchmarkReviews.
Cougar QBX mini-ITX on OCAholic.
In Win 503 on TechPowerUp.

Storage:
ASUSTOR AS6202T NAS on Bjorn3D.
Novachips 4TB / 8TB SSD on TheSSDReview.
ASUSTOR AS6204T NAS on NikKTech.
Silicon Power Slim S80 240GB SSD on MadShrimps.
Apacer AH553 128GB USB 3.0 Flash Drive on Tweaktown.
Icy Dock MB998SP-B ToughArmor on OCinside.
Crucial MX200 500GB M.2 SSD on OCinside.

Portable & Prebuilt:
Meizu M2 Note Full Body PU Leather Case on MadShrimps.
Lenovo Yoga Tab 3 8 on HotHardware.
PC Specialist Ultima OC prebuilt PC on OCaholic.
Zotac MAGNUS EN970 Gaming mini-pc on Bjorn3D.
ASUS Transformer Book T100HA on LegitReviews.

Audio Visual:
Foscam C1 720p HD Wireless IP Camera on Tweaktown.
Acer XR341CK 34-inch Curved UltraWide AMD FreeSync Monitor on Tweaktown.
AOC G2460PQU/BR monitor on OCInside.
Samsung S32D850T WQHD Monitor on OCinside.

Misc:
Bitfenix Alchemy 2.0 Magnetic LED Strip on Modders-Inc.
Hitec Q-Cop 450 FPV Quadcopter Drone on GeekInspector.




Tuesday Afternoon (10 Comments) (link)
Tuesday, 27-October-2015 14:18:27 (GMT +10) - by Agg


Western Digital are buying SanDisk, thanks Tony. The combination is the next step in the transformation of Western Digital into a storage solutions company with global scale, extensive product and technology assets, and deep expertise in non-volatile memory (NVM). With this transaction, Western Digital will double its addressable market and expand its participation in higher-growth segments. SanDisk brings a 27-year history of innovation and expertise in NVM, systems solutions and manufacturing. The combination also enables Western Digital to vertically integrate into NAND, securing long-term access to solid state technology at lower cost. Coverage on ComputerWorld.

Something unusual from PC Perspective: power draw's relation to refresh rate. The results are much more interesting than I expected! At 60Hz refresh rate, the monitor was drawing just 22.1 watts while the entire testing system was idling at 73.7 watts. (Note: the display was set to its post-calibration brightness of just 31.) Moving up to 100Hz and 120Hz saw very minor increases in power consumption from both the system and monitor.

On a related note, TechPowerUp looked at building a 120Hz refresh rate system. Gaming at a refresh rate of 120 Hz can be as much of a revelation as 60 Hz is, to people moving from 24-30 Hz consoles. We will piece together a kickass 120 Hz, 1440p gaming desktop with adaptive-sync technology.

Anandtech look at DX12 multi-adapter performance, but interestingly, combining AMD and NVIDIA cards in the same system. While Ashes' mutli-GPU support sees solid performance gains with current-generation high-end GPUs, we wanted to see if those gains would extend to older DirectX 12 GPUs. To that end we've put the GeForce GTX 680 and the Radeon HD 7970 through a similar test, running the Ashes' benchmark at 2560x1440 with Medium image quality and no MSAA.

Phoronix meanwhile compared 22 video cards on SteamOS. With Steam Machines set to begin shipping next month and SteamOS beginning to interest more gamers as an alternative to Windows for building a living room gaming PC, in this article I've carried out a twenty-two graphics card comparison with various NVIDIA GeForce and AMD Radeon GPUs while testing them on the Debian Linux-based SteamOS 2.0 "Brewmaster" operating system using a variety of Steam Linux games.

TechSpot consider the best graphics cards of 2015, at several price points. Nvidia unleashed just four new GPUs in 2015 while AMD delivered eight cards if you're willing to be loose with the definition of "new" and three if you're not: Radeon R9 Fury X, Fury and Nano. With no more releases from either camp for the remainder of the year, let's break down each price bracket where key battles are being played out to pick some bang-for-buck winners.

YouTube have announced a paid service, in the form of YouTube Red. It begins tomorrow, with a $9.95 per month ad-free plan. Some people are up in arms about it. Beginning Wednesday, the company will offer YouTube Red, a $9.99-a-month subscription plan that makes YouTube videos ad-free, along with other benefits. For a company so reliant on free services, YouTube Red is an interesting move, one that possibly serves as the bellwether for video streaming's future. In other words: the free ride is over; get ready to pay up.




Monday Afternoon Reviews (0 Comments) (link)
Monday, 26-October-2015 16:15:16 (GMT +10) - by Agg


Audio Visual:
ASUS ROG Swift PG279Q 165Hz 2560x1440 27-in IPS G-Sync Monitor on PCPerspective.
Turtle Beach Ear Force Stealth 450 Wireless Gaming Headset on APHNetworks.
Ozone BLAST 4HX headphones on Vortez.

Motherboard & CPU:
ASUS ROG Maximus VIII Hero on OCClub.
Supermicro C7Z170-SQ (Intel Z170) Motherboard on Tweaktown.

Input Etc:
Mionix Castor Optical Gaming Mouse on Tweaktown.
Corsair Scimitar RGB Moba/MMO Gaming Mouse on LegitReviews.

Storage:
Asustor AS1002T NAS on Guru3D.
Patriot Ignite 480GB Solid State Drive on eTeknix.
6TB Western Digital Black (WD6001FZWX) Hard Disk Drive on TechARP.
Samsung MUF-64BA 64GB USB 3.0 Flash Drive on Tweaktown.

Portable & Prebuilt:
MSI GE62 6QD Apache Pro Gaming Laptop on eTeknix.
Hands-On Dell's XPS 15 4K Inifinity Edge Beauty And Precision 15 on HotHardware.

Misc:
Patriot Viper 4 PC4-22400 2x8GB DDR4 RAM on APHNetworks.
Gigabyte GTX 950 Xtreme video card on Modders-Inc.
Streacom FC5 Alpha Fanless Chassis on MadShrimps.



Thanks to Matthew and Martin this week!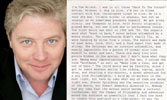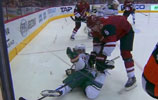 Samsung 950 Pro (3 Comments) (link)
Friday, 23-October-2015 14:11:39 (GMT +10) - by Agg


Samsung have released the 950 Pro SSD, which seems to be the consumer version of the 951 drive - with some differences. This earlier drive was for OEM use only, but was available through some sneaky retail channels and was popular with enthusiasts. Anyway, the new drive uses the same M.2 slot, supports NVMe and is available in 256GB or 512GB.

Coverage on Tech Report, Legit Reviews, PC Perspective, HotHardware, Tweaktown, TheSSDReview, TomsHardware, Anandtech and Benchmark Reviews.

Discussion here in our Storage & Backup forum.




Friday Morning Reviews (0 Comments) (link)
Friday, 23-October-2015 11:52:01 (GMT +10) - by Agg


Portable & Prebuilt:
Shuttle XPC Nano Barebone NC01U on MadShrimps.
Apple iPhone 6s Plus on HotHardware.
Two Weeks with an iPhone 6s: An Android user's account on TechSpot.

Motherboard & CPU:
MSI Z170A Gaming M7 Motherboard on HWAsylum.
ASUS SABERTOOTH Z170 MARK 1 (Intel Z170) Motherboard on Tweaktown.

Cases:
anidees AI6v2 on TechPowerUp.
Fractal Design's Core 500 on TechReport.
Phanteks Enthoo Mini XL Super Micro-Tower on Tweaktown.
Xigmatek Soundwave mid-tower on Tweaktown.
Thermaltake Suppressor F51 Mid-Tower on NeoSeeker.

Audio Visual:
Sound Blaster X7 and E-MU XM7 bookshelf speakers on LanOC.
Logitech G633 Artemis Spectrum Gaming Headset on ThinkComputers.
Acer XR341CK 34-in 3440x1440 75Hz IPS FreeSync UltraWide Monitor on PCPerspective.
Patriot Viper V360 Headset on Modders-Inc.
D-Link DCS-2630L: 180 Degree, HD WiFi 802.11ac Camera on Phoronix.

Power Supply:
Thermaltake ToughPower Grand Platinum 850W on NikKTech.
Zalman ZM1000-EBT 1000W on TechPowerUp.

Input Etc:
Thermaltake Poseidon Z RGB Gaming Keyboard on TechnologyX.
Tesoro Excalibur Spectrum RGB Mechanical Keyboard on OCClub.
MSI ThunderStorm mousepad on Modders-Inc.
CM Storm Quick Fire XTi Mechanical Gaming Keyboard on LegitReviews.
Corsair Gaming Strafe RGB keyboard on OCAholic.
Cherry MX Board 6.0 Keyboard on Guru3D.
Logitech G920 & G29 Driving Force on TechSpot.

Storage:
6 TB Western Digital Black (WD6001FZWX) Hard Disk Drive on TechARP.
QNAP TS-251 and TS-451 on Vortez.

Video Cards:
MSI Radeon R9 390X Gaming 8G on OCAholic.
PNY GTX 950 2GB on eTeknix.
ASUS GTX 980 Ti Poseidon Platinum on OCAholic.

Misc:
ASRock G10 AC2600 Gaming Wireless Router on Tweaktown.
Vertagear S-Line SL4000 Gaming Chair on eTeknix.
Corsair Vengeance LPX 32GB DDR4 2666MHz C16 Memory Kit on MadShrimps.




Win Cognitone from Bulk Nutrients (9 Comments) (link)
Thursday, 22-October-2015 12:59:14 (GMT +10) - by Agg


OCAU sponsor Bulk Nutrients have a new contest where you can win one of three tubs of Cognitone, a new supplement that they think might give you the edge in gaming or studying.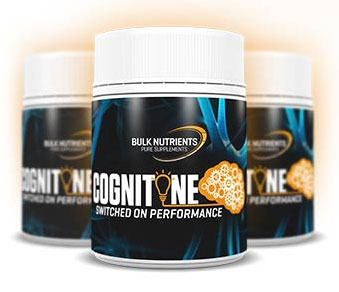 check the thread for details!






Wednesday Midday (10 Comments) (link)
Wednesday, 21-October-2015 11:54:07 (GMT +10) - by Agg


Today being October 21st 2015, it is of course the day that Marty McFly targets in the future, in Back To The Future II. There's lots of coverage and tributes going on around the world (more so tomorrow our time, I imagine, as the USA and Europe enter the 21st). Doctor Emmett Brown has a video message. More info here on TheGuardian, as well as here on CNN. Discussion here. Thanks alch!

Gizmodo have an article from an ISP tech who says everyone is worried over (almost) nothing when it comes to data retention. There's nothing here other than "Lance turned on his modem, and then turned it off 10 days later" and the next line is "Lance turned his modem back on a few seconds later." But this is actually what the attorney general's guidelines describe the data as being expected to look like for internet providers. Data items should be "hours to several days, weeks, or longer apart". Any ISP folks on OCAU want to weigh in?

Samsung have unveiled the world's largest HDD - logical size, that is. They've managed to squeeze 16TB into a 2.5-inch drive! The secret sauce behind Samsung's 16TB SSD is the company's new 256Gbit (32GB) NAND flash die; twice the capacity of 128Gbit NAND dies that were commercialised by various chip makers last year. To reach such an astonishing density, Samsung has managed to cram 48 layers of 3-bits-per-cell (TLC) 3D V-NAND into a single die. This is up from 24 layers in 2013, and then 36 layers in 2014.

PCWorld report on a sneaky new bit of Chrome-impersonating malware. As reported by PCRisk, the "eFast Browser" works by installing and running itself in place of Chrome. It's based on Google's Chromium open-source software, so it maintains the look and feel of Chrome at first glance, but its behavior is much worse.

If, like me, you're a frequent user of Google's Voice Search, you might be interested to hear Google's recordings of your voice. Actually the whole Google history page is interesting. Google searches are like a stream of consciousness. We plug every idle curiosity, every thought, and every question into the search engine. Google has always kept careful record of these searches, which helps sell ads. But Google also keeps an audio log of the questions you ask its voice search function, OK Google, and now you can listen to those recordings online. I can't actually get the voice recordings to show, possibly because of continued shenanigans from having two Google accounts constantly fighting each other.

I never had much time for those "Killer NIC" boards and motherboard add-ons. Tech-Report revisit the technology, eight years on. Killer-powered Gigabit Ethernet ports can be found on many gaming-focused motherboards and laptops these days. We talked to Killer Networking about the details of its latest hardware and software, and then we put those features to the test with a Killer-equipped motherboard.




Tuesday Night Reviews (0 Comments) (link)
Wednesday, 21-October-2015 00:00:13 (GMT +10) - by Agg


Motherboard & CPU:
MSI Z170A XPOWER GAMING TITANIUM ED. (Intel Z170) Motherboard on Tweaktown.
Gigabyte GA-X99-SOC Champion Sub-Zero Overclocking on eTeknix.

Video Cards:
MSI Radeon R9 380 Gaming 2G OC Edition on Guru3D.
2-way Radeon R9 Fury X vs. GeForce GTX Titan X at 11,520 x 2160 on Tweaktown.
EVGA GeForce GTX 980 Ti FTW on Techgage.

Portable & Prebuilt:
Beelink GTQ 4K Android Media Center on BenchmarkReviews.
Alcatel Flash 2 Smartphone First Look on TechARP.
Cubot H1 Smartphone on MadShrimps.

Audio Visual:
AKG K845 BT Closed-Back Over Ear Bluetooth Headset on NikKTech.
Corsair Void USB Dolby 7.1 RGB Gaming Headset on eTeknix.

Input Etc:
Mionix Castor mouse on TechPowerUp.
CM Storm Quick Fire XTi keyboard on OCAholic.

Cooling:
SilverStone Tundra TD02-LITE Closed Loop Water Cooler on APHNetworks.
Noctua NH-C14S CPU Cooler on ThinkComputers.

Misc:
Mad Max PC game on OCClub.
Scosche goBAT 6000 Portable Charger on ThinkComputers.




Monday Afternoon (4 Comments) (link)
Monday, 19-October-2015 14:02:18 (GMT +10) - by Agg


So here we are under the data retention scheme, but it's not exactly smooth sailing - it seems most major ISPs are not collecting data yet. A recent survey by telco industry body the Communications Alliance revealed most of its members did not meet yesterday's compliance deadline. It showed most of the ISPs that had submitted a request for an extension had not yet heard back from the AGD on the status of their application. Around 80 percent of Comms Alliance member respondents said they had either already submitted a DRIP or planned to soon. The AGD has refused to detail how many providers were compliant as of the scheme's first day of operation, nor how many have been granted extensions or exemptions.

Adobe have released a patch for a new Flash issue. Most browsers should have already updated, but it's probably worth making sure. Trend Micro researcher Peter Pi, who was credited with discovering the vulnerability, said in a blog post Friday that Russian hackers had used the flaw to target foreign affairs ministries by sending spearphishing emails that contained links to webpages hosting the exploit. From there, hackers could remotely execute code on a target machine, potentially taking over the affected system.

Intel are trying out a new catchphrase: "PC does what?" There's a few TV ad videos where you can make up your own mind. I can't see it catching on.

TechSpot have a buyer's guide of sorts, to their best PC cases of 2015. Today, the sheer number of cases available can be a bit overwhelming. To help you choose we've gathered impressions from our own reviews, those of other top sites and from owners' feedback, explaining what features make them stand above the rest. Here are the highest regarded cases in every category: best overall, Mini-ITX, micro ATX, HTPC, budget and top concept case.

They also have a roundup of affordable mechanical gaming keyboards. However with mechanical keyboards, the vast majority of them share the same switch hardware from Cherry MX and those that don't still tend to have knock-off Cherry MX switches from Kailh, which do a pretty good job of replicating the Cherry MX feel. Therefore, keyboard manufacturers aim to differentiate by adding extra features such as macro keys, backlighting, storable profiles, media keys and connectivity.

In a world with plentiful online porn, Playboy have decided to stop publishing nude photos. As of March 2016, Playboy magazine will no longer feature fully nude models. This follows on from August last year, when the Playboy website also stopped publishing nude photos and videos. Yes, you'll now be able to read Hugh Hefner's flagship publication, which published its first nude centrefold way back in 1953, just for the articles.




Monday Morning Reviews (0 Comments) (link)
Monday, 19-October-2015 10:14:20 (GMT +10) - by Agg


Software:
Read Only Memories (ROM) PC game on Tweaktown.
20XX Early Access Preview game on LanOC.

Input Etc:
Mionix Zibal 60 Mechanical Gaming Keyboard on NikKTech.
G.SKILL Ripjaws KM780 RGB Mechanical Gaming Keyboard on Tweaktown.
Mionix Castor Gaming Mouse on Techgage.
G.SKILL RipJaws KM780 RGB Mechanical keyboard on Guru3D.

Memory:
G.Skill Trident Z F4-3200C16D-16GTZ 2x8GB DDR4 RAM on APHNetworks.
Patriot Viper 4 3400MHz CL16 PV48G340C6K 2x4GB DDR4 on Modders-Inc.
G.SKILL F4-3000C15D-16GVRB Ripjaws V 16GB DDR4 on MadShrimps.

Motherboard & CPU:
MSI Z170A GAMING PRO (Intel LGA 1151) on TechPowerUp.
MSI Z170A-XPower Gaming Titanium Edition Motherboard on PCPerspective.
Z170 Charts: 11 Boards - Supermicro C7Z170-SQ on OCAholic.
Intel Core i5 6500: A Great Skylake CPU on Phoronix.
MSI Z170A XPOWER GAMING TITANIUM on Vortez.

Audio Visual:
ASUS MG279Q 144Hz IPS FreeSync Monitor on HotHardware.
TDK TREK Flex A28 Wireless Speaker on NikKTech.
Corsair Void 3.5mm Stereo Gaming Headset on eTeknix.

Cases:
Rosewill B2 Spirit Full Tower on LegitReviews.
Supermicro Gaming S5 on OCAholic.
Nanoxia Deep Silence 5 Rev. B on TechPowerUp.

Misc:
Vertagear Racing Series S-Line SL4000 chair on Vortez.
Scythe Ninja 4 CPU cooler on TechPowerUp.
Samsung Galaxy Tab S2 on TechSpot.
TP-Link Archer VR900 AC 1900 Wireless Dual Band Gigabit Modem Router on eTeknix.



Thanks to Matthew and timb0t this week!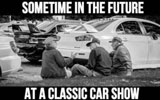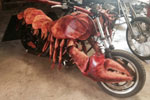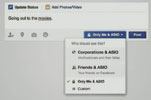 Wednesday Night Reviews (0 Comments) (link)
Wednesday, 14-October-2015 23:58:28 (GMT +10) - by booj


Motherboards & CPUs:
EVGA Z170 FTW on Legit Reviews.
Gigabyte X99-SLI on ThinkComputers.
CPU Battle - Old and High-End vs. New and Entry-Level on Hardware Secrets.
Asus Z170 ROG Maximus VIII Extreme on Guru3D.
MSI Z170A XPower Gaming Titanium Edition on ocaholic.

Storage:
Kensington SD4000 Universal USB 3.0 Docking Station with 4K UHD on eTeknix.
QNAP TurboNAS TS-453Mini-8G NAS Server on NikKTech.

Cases:
SilverStone Fortress FTZ01 Mini-ITX Case on Benchmark Reviews.
Silverstone Raven RVZ02B-W & SX500-LG on LegionHW.
Raijintek Styx mATX on OCAholic.
HBT+ Shield 700 on HWAsylum.

Memory:
Kingston HyperX Fury 2666MHz CL15 HX426C15FBK2 2x8GB DDR4 on Modders-Inc.
G.Skill Trident Z 3200 MHz C16 DDR4 (2x 8 GB) on Techpowerup.
Patriot Memory Viper 4 Series DDR4 16GB 2400MHz Memory Kit on MadShrimps.

Networking:
D-Link AC3200 Ultra (DIR-890L) on Vortez.
802.11ac Wi-Fi Router Round-Up: ASUS, Netgear, D-Link, and TRENDnet on HotHardware.

Audio Visual:
Tt eSports Cronos AD headset on Vortez.
Creative Sound Blaster Roar 2 on Vortez.
Audiofly AF-78 In-Ear Headphones on ThinkComputers.

Portable & Prebuilt:
Lenovo ThinkPad Stack Review - Portable Router, HDD, Battery and Speaker on PCPerspective.
MSI GT72S Dominator Pro G on PC Perspective.

Misc:
Tesoro Excalibur Spectrum keyboard on LanOC.
Noctua NH-D15S CPU Cooler on Modders-Inc.




Tuesday Morning (0 Comments) (link)
Tuesday, 13-October-2015 01:15:54 (GMT +10) - by Agg


This week is Stay Smart Online week in Australia. The annual Stay Smart Online Week is designed to engage and educate members of our community and business through various activities to raise awareness about online safety and security. There's some tips here.

The data retention scheme kicks off today. The laws garnered a huge response from civil and online rights groups, with Ludlam becoming the parliamentary face of a spirited campaign against the changes, an effort torpedoed by the bipartisan consensus of Labor and the Coalition. Though the fight to stop the legislation was lost in March, Ludlam and his allies are now encouraging average Australians to learn how to adapt to an online environment in which their data is indiscriminately collected and held.

On another worrying note, Electronic Frontiers Australia aren't too happy about the latest leaked Trans Pacific Partnership text. Today's release by Wikileaks of what is believed to be the current and essentially final version of the intellectual property (IP) chapter of the Trans-Pacific Partnership (TPP) confirms our worst fears about the agreement, and dashes the few hopes that we held out that its most onerous provisions wouldn't survive to the end of the negotiations.

PC World have details on the innards of Microsoft's new Surface Book/Pro 4. Microsoft has cleared up the mystery about what processors are inside the new Surface Book and Surface Pro 4, and here's the answer: The high-end Surface Pro 4 contains a dual-core Core i7 Skylake chip, while the Surface Book uses a faster, also dual-core, version.

Dell are buying EMC for $67B, in the largest technology takeover in history. The transaction creates the industry-leader in the extremely attractive high-growth areas of the $2 trillion IT market with complementary product and solutions portfolios, sales teams and R&D investment strategies. The transaction combines two of the world's greatest technology franchises – with leadership positions in Servers, Storage, Virtualization and PCs – and brings together strong capabilities in the fastest growing areas of our industry, including Digital Transformation, Software Defined Data Center, Hybrid Cloud, Converged Infrastructure, Mobile and Security. Coverage on the WSJ.



Star Wars Battlefront is arguably one of the most eagerly anticipated games ever. Now that the beta has arrived, Guru3D test just about every currently available GPU to see how they perform.

The SSD review test 3 of Intel's 750 series U.2 NVMe drives in RAID. How does 5GB/s and 750k IOPS sound? Considering we have three 1.2TB 750s on hand, a few RAID tests were in order and we thought we might compile a bit of a report to get these numbers out.

SD Cards are quite ubiquitous these days, though the range of speed classes, grades and files systems etc can be a bit confusing to the end user. PC Perspective try to break it down.

On the topic of NVMe, it appears that Apple is using the technology on its iPhone 6S phones, as tested by the SSD review. At very least, there seems to be no doubt whatsoever that the new iPhone 6S is easily the top dog on the block with respect to disk performance. But can we really reach those speeds in a smartphone though?

Twitter is undergoing some streamlining with many layoffs expected. The plans are part of an effort to trim what many insiders see as an organization that has grown bloated — Twitter has over 4,100 employees in more than 35 offices — over the past few years, these people said.

A company called Soft Machines has revealed some information on what could be in interesting new VISC CPU architecture. When we last checked in with Soft Machines about a year ago, the company had just announced its VISC CPU architecture, along with some surprising performance claims. Today, the company presented some more details about the VISC architecture, along with a roadmap for VISC CPUs and SoCs, at the 2015 Linley Processor Conference

The Chinese government has acted on a request from the US government to arrest hackers they believe are responsible for recent cyber attacks. The action came a week or two before President Xi Jinping's state visit to Washington late last month. The hackers had been identified by U.S. officials as having stolen commercial secrets from U.S. firms to be sold or passed along to Chinese state-run companies.

The top comment on this 4K youtube video says it all: Fantastic perspective of the size and mass of the Andromeda Galaxy, just one galaxy amongst the billions of galaxies. Definitely worth the watch of this 3 & 1/2 minute video.




Sunday Evening Reviews (1 Comments) (link)
Sunday, 11-October-2015 19:25:09 (GMT +10) - by booj


Motherboards & CPUs:
MSI Z170A Xpower Gaming Titanium Edition on eTeknix.
Gigabyte Z170X-Gaming G1 on HotHardware.

Graphics Cards:
Gainward Phoenix GTX 970 4GB on eTeknix.
XFX Fury X vs. the GTX 980 Ti on BabelTechReviews.

Storage:
Western Digital Blue SSHD WD40E31X 4TB Hybrid HDD on APH Networks.
Kingwin Power Dock PD-2537U3 Dual-Bay Clone Storage Station on TweakTown.
KingSpec P2U38-2T PCIe SSD 2TB on Guru3D.
Plextor M6V SSD (1TB) & PlexTurbo on TechnologyX.

Cooling:
Reeven Four Eyes Touch Fan Controller on TweakTown.
Noctua NH-C14.S CPU Cooler on Modders-Inc.
Swiftech H240-X AIO CPU Cooler on Modders-Inc.

Networking:
Best Routers of 2015: Budget, mainstream and best overall on Techspot.
D-Link DCH-S160 mydlink Wi-Fi Smart Home Water Sensor on TweakTown.

Misc:
Mad Catz S.T.R.I.K.E.M GameSmart Mobile Keyboard on NikKTech.
ASRock Beebox Mini PC on techPowerUp.
Rosewill Viper Z Mid-Tower ATX Case on Legit Reviews.
Silverstone Strider Essential Gold 600 W on HWI.
Web Browser Performance Comparison And Database on Hot Hardware.




Star Wars: Battlefront (0 Comments) (link)
Saturday, 10-October-2015 00:17:46 (GMT +10) - by Agg


If you're stuck for something to do this weekend, the much-anticipated Star Wars: Battlefront beta has been released. More info and download links here on EA.com. The Star Wars™ Battlefront™ Beta is now available on PlayStation 4, Xbox One and on Origin for PC. Prepare to live out your Star Wars battle fantasies today. Discussion in this thread.



Friday again!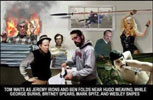 Thursday Night Reviews (0 Comments) (link)
Thursday, 8-October-2015 21:15:57 (GMT +10) - by booj


Motherboards & CPUs:
AMD FX 8320E CPU on Neoseeker.
AMD A10 7870K CPU on TechnologyX.
Gigabyte Z170x-Gaming 7 Motherboard on Hardware Secrets.

Storage:
ADATA XPG SX930 240GB and Premier SP550 240GB SSD on PureOverclock.
HighPoint RocketStor 6414AS Four-Bay Hardware RAID Tower on TweakTown.
PhotoFast i-FlashDrive MAX 32GB USB iOS Flash Drive on TweakTown.
Lexar JumpDrive P20 USB 3.0 Flash Drive on Madshrimps.

Cases:
be quiet! Silent Base 600 Window Mid-Tower on eTeknix.
Phanteks Enthoo Evolv ATX Mid-Tower on eTeknix.
Antec P380 Full Tower on NikKTech.
Streacom F12C on Techpowerup.
Cooler Master Mastercase 5 Pro on ocaholic.
Silverstone ML06-E Mini-ITX HTPC on Benchmark Reviews.

Mobiles & Tablets:
ASUS ZenPad 7.0 on TechARP.
Apple iPhone 6s Plus on Techspot.
Microsoft Surface Pro 4, Surface Book, And Lumia 950XL on Hot Hardware.
Motorola Moto X Style/Pure on Techspot.

Misc:
G.SKILL Ripjaws V DDR4-3200 8GB Dual Channel Memory Kit on ThinkComputers.
GeForce GTX 980 Ti Round-Up Review With MSI, ASUS, And EVGA on Hot Hardware.
Razer Tartarus Chroma keypad on Vortez.
Logitech G633 Artemis Spectrum RGB 7.1 Surround Gaming Headset on Legit Reviews.
Reeven Ouranos CPU Cooler on Modders-Inc.




Wednesday Afternoon (4 Comments) (link)
Wednesday, 7-October-2015 17:54:58 (GMT +10) - by Agg


Australia, with 11 other countries, reached agreement on the long-negotiated Trans-Pacific Partnership free trade deal, details of which are still unclear to the general public. The TPP countries - Australia, Brunei Darussalam, Canada, Chile, Japan, Malaysia, Mexico, New Zealand, Peru, Singapore, the United States and Vietnam - will have to lift tariffs and taxes on a range of imports once the agreement is ratified. The controversial free trade deal has been has been negotiated in full secrecy, with the only insight into what the countries were planning provided by leaked texts. Discussion here.

Apple Maps has expanded its public transportation coverage to include Sydney. The lack of transit directions was a gaping hole in Apple's map offerings, giving city-dwelling smartphone owners another reason to use Google Maps. Apple added the much-needed feature in its iOS 9 software update released this month. Initial launch cities included Baltimore, Chicago, New York, Philadelphia, San Francisco, and Washington, DC, as well as international support for London, Toronto, Berlin, Mexico City, and hundreds of Chinese cities.

Microsoft have released a new surface tablet and, more significantly, a Surface Book that has people talking. The Surface Book should offer another feature found in laptops: better performance. The keyboard unit can include a discrete NVIDIA GPU. That's only usable when the tablet is docked, of course. The keyboard also includes an extra battery; the system as a whole can manage a 12 hour battery life, Microsoft says, but that's only when using both batteries. The tablet itself has much less battery life.

There's a heap of new high-resolution Apollo photos online. Space fans, rejoice: today, just about every image captured by Apollo astronauts on lunar missions is now on the Project Apollo Archive Flickr account. There are some 8,400 photographs in all at a resolution of 1800 dpi, and they're sorted by the roll of film they were on.

Australian scientists have made another quantum computing breakthrough. Until now, they have largely relied on "exotic" materials to construct quantum computers, making them unsuitable for commercial production. But researchers at the University of New South Wales have patented a new design, published in the scientific journal Nature on Tuesday, created specifically with computer industry manufacturing standards in mind and using affordable silicon, which is found in regular computer chips like those we use every day in smartphones or tablets.

Hackers have stolen data from David Jones's website, as well as from Kmart Australia. Kmart emailed customers who had their information stolen from its online product order system on Tuesday to inform them of the situation. If a specific customer did not receive the email, Kmart said, their information had likely not been impacted.

Quartz report on another free online encyclopaedia to challenge Wikipedia, in a way. The Stanford Encyclopedia of Philosophy may be the most interesting website on the internet. Not because of the content—which includes fascinating entries on everything from ambiguity to zombies—but because of the site itself.

Check out this cool ferro-fluid alarm clock!




Tuesday Night Reviews (0 Comments) (link)
Tuesday, 6-October-2015 23:51:32 (GMT +10) - by Agg


Cases:
be quiet! Silent Base 600 Window on Vortez.
In-Win 805 on Guru3D.
BitFenix AEGIS mATX on NeoSeeker.
Cougar MX200 on HWSecrets.

Storage:
Centon C-380 480GB SSD on BenchmarkReviews.
Buffalo TeraStation 5200 Windows Storage Server on Tweaktown.
KingFast 256GB F9 SSD on MadShrimps.
ADATA HD720 External Hard Disk (1TB) on TechnologyX.
Vantec NexStar 3.1 2.5-inch Hard Drive Enclosure on ThinkComputers.
Samsung FIT MUF-64BB 64GB USB 3.0 Pico Flash Drive on Tweaktown.

Input Etc:
Azio MGK1-K and RGB Backlit Mechanical Keyboards on PureOC.
Element Gaming Beryllium Mechanical Gaming Keyboard on eTeknix.

Misc:
EVGA SuperNOVA 650 G2 PSU on TechPowerUp.
Gigabyte Z170X UD5 Motherboard on HWAsylum.
D-Link Wi-Fi Audio Extender on ThinkComputers.




Monday Morning Reviews (0 Comments) (link)
Monday, 5-October-2015 00:57:24 (GMT +10) - by Agg


Motherboard & CPU:
Gigabyte GA-Z170X-GAMING G1 (Intel LGA-1151) on TechPowerUp.
GIGABYTE Z170X-Gaming G1 Motherboard on PCPerspective.

Cooling:
EKWB EK-XLC Predator 240 Pre-filled CPU Xpandable Liquid Cooler on NikKTech.
How to - Install an EK Predator 240 watercooling a High-End VGA in your case on OCAholic.

Input Etc:
Tesoro Lobera Spectrum RGB Mechanical Gaming Keyboard on Tweaktown.
E-Blue Mazer K727 Mechanical Keyboard on Modders-Inc.
TteSports Commander Gaming Gear Combo Keyboard & Mouse on eTeknix.
Mionix Castor mouse on LanOC.

Storage:
Vantec NexStar NST-370A31 3.5-inch USB 3.1 Storage Enclosure on Tweaktown.
Kingston SDXC UHS-I U3 256GB Memory Card on LegitReviews.

Power Supply:
FSP Twinkle 65 Universal Notebook Adapter on ModSynergy.
Antec HCP Platinum Continuous Power 1000W PSU on eTeknix.

Portable & Prebuilt:
LEAGOO Elite 4 Smartphone on TechARP.
Samsung Galaxy Tab S2 8.0 on HotHardware.
Hands-On LG's V10 Dual Display Smartphone And G Watch Urbane 2nd Edition on HotHardware.

Video Cards:
AMD Radeon R9 Fury X in 4-Way CrossFire at 11,520 x 2160 (Triple 4K) on Tweaktown.
KFA2 GeForce GTX 980 Ti HOF on Guru3D.

Misc:
StarTech 25U Open-Frame Server Rack Cabinet on Phoronix.
Corsair VOID Wireless Dolby 7.1 Gaming Headset on MadShrimps.
Kingston HyperX Fury HX426C15FBK4/32 4x8GB DDR4 on APHNetworks.




Daylight Saving (2 Comments) (link)
Saturday, 3-October-2015 22:14:20 (GMT +10) - by Agg


In affected states, Daylight Saving starts this weekend, at 2am on Sunday morning - which becomes 3am. If you find your forum timestamping has gone out of whack, adjust the settings in UserCP.



Have a great long weekend, if you're in NSW, QLD, SA or ACT. Thanks to mpot, Matthew and Aaron this week!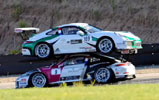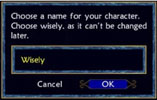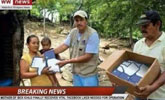 Friday Afternoon (1 Comments) (link)
Friday, 2-October-2015 14:16:01 (GMT +10) - by Agg


Sphinx2000 pointed out that another interesting satellite launch occurred recently - the new NBN satellite, named Sky Muster. The two geostationary satellites will offer total capacity of 135 gigabits per second, with 25/5Mbps wholesale speeds available to end users. The second satellite is expected to launch next year. The service will cover more than 400,000 premises — 3 per cent of the premises slated to ultimately be connected to National Broadband Network services — and replaces NBN's Interim Satellite Service. Commercial services are expected to launch in the second half of FY16.

The Guggenheim Museum have put lots of artwork online for free. Featuring nearly 1600 artworks by more than 575 artists, the Collection Online presents a searchable database of selected artworks from the Guggenheim's permanent collection of over 7,000 artworks. The selected works reflect the breadth, diversity, and tenor of the Solomon R. Guggenheim Foundation's extensive holdings from the late 19th century through the present day, and are continually expanded to include a larger representation of the museum's core holdings as well as recent acquisitions.

TechSpot have some Do's and Dont's of Water Cooling. Water cooling systems -- whether they are a custom loop or an AIO -- all follow the same basic principles. You have the reservoir, the pump, the radiator, the fans, some tubing, a block (for either the CPU, GPU, or both), and the water itself. After years of working with water cooling kits, here are some important tips to help you get the most out of your system. Also check out our Watercooling & Extreme forum.

Tech Report take another look at powerline networking, with WiFi thrown into the mix. The idea was to put one adapter next to my main router and the other one next to the access-point router, with Ethernet connections going from each adapter to the adjacent router. The power-line network would then bridge between the two routers, hopefully providing a fast, reliable, low-latency connection. Making it happen turned out to be a bit of an adventure, but not for the reasons you might expect.

PC Perspective cover upgrading a workstation. Real-time playback of high bit rate 4K content was choppy at best, and scrubbing through the timeline next to impossible. Transcoding to a lower resolution mezzanine file, or turning down the playback quality in Premiere Pro worked to some extent, but made the visual quality we gained more difficult to deal with. It was clear that we were going to need a new workstation sooner than later.

MegaTechNews look back at 35 90's video games. As a kid growing up in the 80s and 90s, I was influenced by a lot of things. I gravitated toward Hulk Hogan, Macho Man and professional wrestling. I thought I was a young thug listening to west coast gangsta rap. And I played video games. A lot of video games. And these video games, for better or for worse, have really shaped me into the person writing these words here today. And I'm certainly not alone. If retro is your thing, check out our Retro & Arcade forum.

TechSpot also have an historical article, about the contributions of Xerox PARC. Launched in 1970, Xerox's PARC has played an instrumental role in the engineering of laser printing and many of the technologies that compose the PC you're reading this on: the graphical user interface, ethernet, the mouse, among others. We'd like to take a few and give credit where credit's due.




Friday Afternoon Reviews (0 Comments) (link)
Friday, 2-October-2015 13:53:42 (GMT +10) - by Agg


Motherboard & CPU:
ASRock Fatal1ty Z170 Gaming K6+ on HWSecrets.
MSI Z170A Gaming M7 on NeoSeeker.
Gigabyte Z170X-Gaming 7 on HWHeaven.
AMD PRO A12 Processor Technology Report on TechARP.

Input Etc:
G.SKILL Ripjaws KM780 RGB Mechanical Keyboard on OCClub.
Ozone Argon Ocelote World mouse on TechPowerUp.
Corsair Gaming Strafe Mechanical Keyboard on Tweaktown.
LG G4 Vigor Smartphone on MegaTechNews.

Video Cards:
Sapphire R7 370 Nitro on OCClub.
NVIDIA GeForce GTX 950 on TechReport.
Gigabyte GTX 950 Xtreme Gaming on HWHeaven.

Power Supply:
Corsair RM1000x 1000W 80 PLUS Gold on Tweaktown.
Corsair RMx Series Fully Modular 850W on PCPerspective.
Corsair RM750x 750W on ThinkComputers.

Audio Visual:
Corsair VOID RGB Wireless 7.1 Gaming Headset on LegitReviews.
Creative Sound Blaster Roar 2 on LegionHW.
Corsair Void RGB Wireless headphones on HWHeaven.

Portable & Prebuilt:
ASUS ZenFone 2 on HWSecrets.
Moto 360 2nd Gen Smartwatch on HotHardware.
NVIDIA GeForce NOW Initial Thoughts and Review on PCPerspective.
MSI GE72 6QF Apache Pro notebook on Vortez.
Samsung Galaxy Tab S on HWSecrets.
Motorola Moto X Pure Edition on HotHardware.

Storage:
Micron M510DC 480GB SSD on NikKTech.
Samsung PM863 960 Gigabyte SSD on OCAholic.
Samsung 850 EVO 2TB SSS on TechReport.
Plextor M6V SSD (256GB) on TheSSDReview.

Cases:
Thermaltake Core P5 Open Air Chassis on Tweaktown.
Thermaltake Core P5 Chassis on ThinkComputers.
Phanteks Enthoo Evolv ITX on Modders-Inc.
Silverstone SG12 Micro-ATX on eTeknix.

Networking.
Tenda AC15 AC1900 Dual-Band WiFi Router on BenchmarkReviews.
TP-LINK AV1200 TL-PA8030P Gigabit Powerline Starter Kit on Tweaktown.
TP-LINK Archer C2600 router on HWHeaven.
AVM FRITZ!Powerline 546E WLAN Adapter on NikKTech.




Thursday Night (3 Comments) (link)
Thursday, 1-October-2015 23:50:53 (GMT +10) - by Agg


Australia has a new weather satellite - well, we're borrowing one from Japan. Australians will have access to better weather forecasts and more accurate monitoring of severe weather events thanks to a new Japanese weather satellite which came online yesterday. You can explore the images here on the BOM's site.

NVIDIA have announced GeForce NOW, which some people are describing as "Netflix for games". GeForce NOW is the first cloud-gaming service to stream at full high-definition 1080p quality and at 60 frames per second. Membership costs just $7.99 a month with the first three months free. GeForce NOW arrives on Oct. 1 in North America, the European Union and Japan with more than 50 popular games included. And it offers members the option to buy and play many more in an instant. More info here on PCWorld, discussion here. Not sure when it's coming to Australia.

TheSSDReview have a guide to SSD benchmark software. This report provides the reader with a background on the benchmarks that we use, and may not use, as part of our website SSD test regimen. With each program, we will provide a bit of an explanation on its ins and outs, as well as drawbacks, and our choice of software is listed by that of which we seem to use most.

Google have a new Chromecast, with coverage on Gizmodo, cnet, engadget. The new Chromecast is a funny little puck with a built-in HDMI cable. This is a good thing, as it makes connecting it even easier than it originally was–though you may want to use some double-sided tape to stick it in place to the back of your TV, just for aesthetic purposes. Aside from that, the only thing you should notice about the hardware is that it works better and streams faster than the original version did. More from Google's Nexus event here on Engadget. Discussion in our Google Android forum.

If you're a Minecraft player, be aware there's an unofficial OCAU server. Details in the thread - come check it out!



---
Advertisement:


All original content copyright James Rolfe.
All rights reserved. No reproduction allowed without written permission.
Interested in advertising on OCAU? Contact us for info.