January 2016

Slightly delayed by storms this week..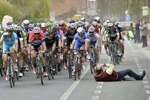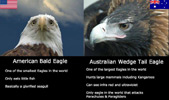 Friday Midday (4 Comments) (link)
Friday, 29-January-2016 12:18:19 (GMT +10) - by Agg


If you're in Melbourne, you might want to check out this NVIDIA event on the weekend. We are hosting our next NFan event at GUF WERRIBEE and are excited to invite you to check out the latest in NVIDIA GeForce technology, gaming and get a sneak peek into the future. We will have games, food, cookies, pizza and a huge range of prizes. You will also have the chance to enter in some game tournaments and talk with our partners about the latest products they have on offer. It's going to be awesome!

Gigabyte have a new Winter OC Challenge. GIGABYTE announces the GIGABYTE Z170-Winter OC Challenge, to be hosted this February by HWBOT. All overclockers are invited to win one of the 5 GIGABYTE motherboards up for grab, so warm up your test benches, Winter OC is coming!! You can join 4 different categories for a chance to win the big prize. The participant with the most points amongst all stages of a category wins! There's also a chance to win the lucky draw!

Meanwhile Cooler Master have a worldwide case modding contest. The Case Mod World Series is about fuelling the growing worldwide passion for modding. It's about igniting the modding spirit - the maker spirit - on the web and right in your community.

HotHardware compared four mechanical gaming keyboards. In a broad sense, there are two types of keyboards in this world—those that use mechanical key switches and those that don't. If that sounds like something a keyboard snob would say, so be it, this editor stands guilty as charged, and happily so. We can accept that not everyone will find just cause to spend a premium on a mechanical plank, but one thing we'll never concede is that even the best membrane keyboards are on equal footing as those with mechanical key switches.

Google's apps can now understand Australian, cobbers. Bonza! Google said they worked with a team of Australian linguists to help get the Australian pronunciation and intonation just right. Google's voice recognition has also added several Australian colloquialisms, including footy, servo, Brissy, and drop bear as well as business names Maccas and Woolies.




Friday Morning Reviews (0 Comments) (link)
Friday, 29-January-2016 11:21:40 (GMT +10) - by Agg


Storage:
Accusys ExaSAN A16T2-Share Thunderbolt 2 Storage SAN on Tweaktown.
PNY CS2211 SSD 240GB/480GB on TheSSDReview.
Lexar USB 3.0 Portable SSD (256GB) on TheSSDReview.
WD My Passport Ultra Metal Edition 1TB USB 3.0 Portable Hard Drive on ThinkComputers.
Samsung 950 Pro M.2 NVMe 256GB on OCAholic.
Synology DS416 4-bay NAS on TechPowerUp.
Sonnet Echo 15+ Thunderbolt 2 Storage Docking Station on Tweaktown.
Asustor AS6202T SMB NAS on Tweaktown.

Portable & Prebuilt:
Asus ZenBook UX305CA on HotHardware.
honor 5X, honor 7 Enhanced & honor Band Z1 on TechARP.
Razer Nabu fitness monitor band on LanOC.

Power Supply:
SF Leadex Paltinum 750 W on HWInsights.
TYLT FLYP Duo Two-Way Micro-USB and Lighting Charging Cable on Tweaktown.

Motherboard & CPU:
ASRock Z170 Extreme4 Motherboard on TechARP.
ASUS ROG Maximus VIII Hero Alpha motherboard on Vortez.

Audio Visual:
PowerColor Devil HDX PCI Express Sound Card on LegitReview.
Artison Nano 1 sub-woofer on GamingNexus.
iFamCare Helmet 1080p Full HD Monitor on TechnologyX.
Tronsmart Vega S95 Telos Android 4K Media Player on MadShrimps.

Misc:
Holy Stone F181 Universe Explorer Quadcopter Drone on ModSynergy.
Netgear Nighthawk X8 R8500 AC5300 WiFi Router on LegitReviews.
Patriot Viper 4 3400MHz 8GB memory on OCClub.
Thermaltake Suppressor F31 Midi Tower on NikKTech.
Rise of the Tomb Raider: PC graphics performance on Guru3D.
Mad Catz S.T.R.I.K.E. M Wireless Mobile Keyboard on ThinkComputers.




Wednesday Afternoon (3 Comments) (link)
Wednesday, 27-January-2016 13:53:44 (GMT +10) - by Agg


Marvin Minsky, considered by many to be the father of artificial intelligence, has passed away, aged 88. Minsky viewed the brain as a machine whose functioning can be studied and replicated in a computer — which would teach us, in turn, to better understand the human brain and higher-level mental functions: How might we endow machines with common sense — the knowledge humans acquire every day through experience? How, for example, do we teach a sophisticated computer that to drag an object on a string, you need to pull, not push — a concept easily mastered by a two-year-old child?

Apple have reported the largest quarterly profit ever, some $18.4B. Apple's profits typically skyrocket during the fourth quarter, when new models of the iPhone often arrive and shiny new devices are purchased as holiday gifts. Last year Apple notched a record $18 billion in profit during this period, the largest ever recorded by a single public corporation. This year the company topped that, generating a profit of $18.4 billion on $75.9 billion in revenue during the last three months of 2015. The average sale price for its best selling devices, the iPhone, iPad, and Mac, was also a record high, boosting Apple's margins to 40.1 percent.

Phoronix have an 1080p NVIDIA Linux comparison. Earlier this week I carried out an OpenGL performance comparison of NVIDIA GPUs going back 10 years that included 27 different graphics cards from the GeForce 8 series through the latest-generation GeForce 900 Maxwell graphics cards. In this weekend article are some complementary tests from this comparison with the OpenGL benchmarks at 1920 x 1080.

DARPA have a new brain-computer interface project. This isn't DARPA's first foray into brain implants. Only just last year, a project designed to use electrodes within the brain to stimulate memory formation in those suffering from neurological damage was green-lit. This new program, Neural Engineering System Design (NESD), aims to turn a science fiction concept into reality.

TechGage wonder if virtual reality is viable on PC. VR is touted as the next big thing in PCs, and products like the Oculus Rift and the HTC Vive show it's more than a mere pipe dream. However, is VR viable enough to eventually become mainstream tech, particularly on PCs? Or does it have a better shot at thriving on another platform? Techgage offers an op-ed on the matter.

Meanwhile Tweaktown ask if you are ready for VR. Its only the first month into the year of 2016, and Virtual Reality is already taking the technology sector by storm. Manufacturers from all backgrounds are working on their own versions of a head mounted display with motion tracking capabilities. Sony, Oculus, HTC/Valve, and Samsung are the major players that have been working on the technology behind such devices. 2016 serves as the first year in which each company takes Virtual Reality to new heights. Read on to see if you are ready!

PeterCR spotted this BASIC programming in Minecraft. Many people who play Minecraft limit themselves to using its building blocks more or less for their intended purpose, whether it's by building simple houses or creating sprawling, unforgettable underwater wonderlands. Yet YouTuber SethBling has repeatedly found them well-suited to higher callings. For his latest project, he used command blocks to cobble together a functional interpreter for the BASIC programming language that works within the confines of vanilla Minecraft's existing ruleset.




Wednesday Morning Reviews (0 Comments) (link)
Wednesday, 27-January-2016 11:05:23 (GMT +10) - by Agg


Cases:
Raidmax Monster II Mid-Tower on NeoSeeker.
EpicGear Cyclops-X on OCAholic.
SilentiumPC Gladius Q50 on TechPowerUp.
Corsair Carbide Series 600Q Quiet Full-Tower Enclosure on PCPerspective.
Cooltek Skall on OCAholic.

Cooling:
Mini-ITX Liquid cooing with the Corsair Hydro H5 SF on Guru3D.
Cooler Master's MasterAir Maker 8 CPU cooler on Tech Report.
SilverStone TD02-Slim Liquid CPU Cooler on ThinkComputers.

Power Supply:
FSP Hydro-G 750W on NikKTech.

Storage:
Netgear ReadyNAS RN212 Network Attached Storage on HotHardware.
Vantec NexStar MX Dual 2.5-inch Hard Drive Enclosure on ThinkComputers.
MyDigitalSSD BP5e Bullet Proof 5 Eco 240GB SSD on eTeknix.

Input Etc:
Corsair Strafe RGB Cherry MX Silent on LanOC.
Logitech MX Anywhere 2 Wireless Mouse on TechARP.
Division Zero X40 Pro Gaming Mechanical Keyboard & M50 Pro Gaming Mouse on TechSpot.
Roccat Kova 2016 Gaming Mouse on BenchmarkReviews.
Patriot Viper V560 Laser Mouse on APHNetworks.
Cooler Master Quick Fire XTi keyboard on Vortez.
Mad Catz S.T.R.I.K.E. M Wireless Keyboard on MadShrimps.
COUGAR 450k Hybrid Mechanical Gaming Keyboard on NikKTech.




Sunday Morning Reviews (0 Comments) (link)
Sunday, 24-January-2016 01:08:07 (GMT +10) - by booj


Motherboards & CPUs:
Supermicro C7Z170-OCE on ocaholic.
Gigabyte Z170N-Gaming 5 Mini-ITX on ThinkComputers.
ASUS X99-M WS on PC Perspective.

Graphics Cards:
Sapphire R9 390 Nitro 8 GB on Techpowerup.
XFX Radeon R9 390 Black Edition OC 8GB on Legit Reviews.
Sapphire Nitro Radeon R9 Fury on Hardware Asylum.

Storage:
Crucial BX200 480 GB SSD on OCinside.
QNAP TS-451+ NAS on Legion Hardware.
Samsung SM863 & PM863 960GB Enterprise SATA III SSD on TweakTown.
Synology DiskStation DS216play on eTeknix.
Seagate Enterprise Capacity 3.5 HDD V.5 ST8000NM0055 8TB Hard Drive on APH Networks.
SanDisk Ultra +Cloud 128GB USB 3.0 Flash Drive on TweakTown.

Cooling:
Cryorig R1 Ultimate CPU Cooler on Legit Reviews.
SilverStone Tundra TD02-E AIO Liquid CPU Cooler on NikKTech.
Scythe Ninja 4 SCNJ-4000 CPU Cooler on PC Perspective.

Input etc:
Logitech G502 Proteus Spectrum mouse on PC Perspective.
Valve Steam Controller on Tech Report.
Cooler Master Quick Fire XTi Mechanical Gaming Keyboard on Techgage.
Tt eSports Poseidon Z RGB Gaming Keyboard on OCinside.

Audio:
SteelSeries Flux In-Ear Pro Earphones on TweakTown.
Zagg Flex Arc Wireless Headset on TechnologyX.
ASUS STRIX RAID DLX on Vortez.

Portable & Prebuilt:
HP ENVY 15t (15t-ae100) Laptop on Techarp.
Intel Compute Stick (2016) on Hot Hardware.
ASUS ZenWatch 2 on Hot Hardware.
HP Pavilion Gaming Notebook 15-ak020NB on Madshrimps.

Misc:
TridentZ, Ballistix Sport LT, Vengeance LPX DDR4 on Vortez.
ASUS MG279Q Gaming FreeSync Monitor on Guru3D.
D-Link DIR-890 AC3200 Ultra Triple-Band Wi-Fi Router on eTeknix.
In Win D-Frame Mini on Techgage.




ASIGN_Baz's Iron Man on the ABC (9 Comments) (link)
Saturday, 23-January-2016 00:52:18 (GMT +10) - by Agg


A few people pointed out that ASIGN_Baz has been interviewed by the ABC regarding his amazing Iron Man project. Click below for his on-going worklog: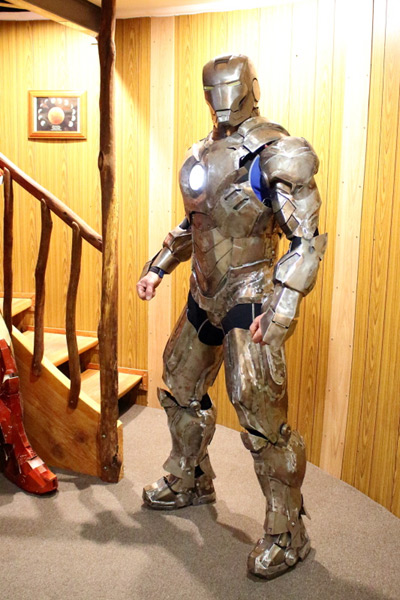 Click for the worklog!





Friday again!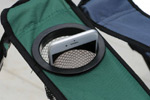 Interesting Forum Threads (0 Comments) (link)
Wednesday, 20-January-2016 16:02:51 (GMT +10) - by Agg


Haven't done this in a while - here's a glimpse of what's going on in some of the forums. Remember that OCAU has official Twitter, Facebook and Google+ pages - if you can follow or like us on those, it helps us keep you up to date.

Asus Strix Tactics Pro Keyboard (Cherry MX Brown) review in Overclocking & Hardware.
Ever run computer hardware through your dishwasher? in Overclocking & Hardware.
AMD accuses Intel and SYSmark of shenanigans in AMD Hardware.
Lawsuit claims AMD lied about the number of cores in its chips in AMD Hardware.
New CPU's to require Windows 10 in Intel Hardware.
Non-K Skylake overclocking now possible! in Intel Hardware.
COMPLETE Windows Update List + Descriptions & WIN10 Telemetry & Preparation in Windows O/S's.
Scary Thought: Long-Term File Storage Question in Storage & Backup.
Slow, silent disappearance of Auzentech in PC Audio.
Sennheiser's $55,000 Orpheus Headphones in PC Audio.
Looking Forward: Your Games for 2016 in PC Games.
Tasty Toobs no longer produced! in Geek Food.
Port Barrel in Geek Grog & Homebrew.
The Abstrakt Experiment in Geek Grog & Homebrew.
~50mm Lens Comparison in Photography & Video.
Darktable 2.0 released (Free Adobe Lightroom alternative) in Photography & Video.
Reuters bans RAW photos in Photography & Video.
Astro Apps in Photography & Video.
Short Story Visual/ Animation I did in Photography & Video.
Investment Mistakes & Lessons Learnt in Career, Education & Finance.
:( Video of my car rolling down a hill *crash* in Motoring.
AusRoads report into Motorcycle Accidents in Motorcycles.
Australia not ready for zombie apocalypse: Study shows in The Pub.




Wednesday Afternoon (3 Comments) (link)
Wednesday, 20-January-2016 15:06:44 (GMT +10) - by Agg


There's a new Linux security issue - except it's been around quite a while and affects lots of devices including Android ones. For almost three years, millions of servers and smaller devices running Linux have been vulnerable to attacks that allow an unprivileged app or user to gain nearly unfettered root access. Major Linux distributors are expected to fix the privilege escalation bug this week, but the difficulty of releasing updates for Android handsets and embedded devices means many people may remain susceptible for months or years.

Meanwhile, Royal Melbourne Hospital are battling a virus - but not Golden Staph, it's a Windows XP issue. "Please note that there will be delays in the processing of Microbiology and Anatomical Pathology specimens," said the email sent this afternoon by Associate Professor Denise Heinjus, Executive Director Nursing Services and Allied Health. The email said the hospital's food service was working with nurses to ensure that the right meals continue to be delivered to the right patients.

A list of Australian agencies seeking warrantless access to metadata has been released, thanks IC. The names of 57 agencies that are seeking to gain access to telecommunications metadata stored on Australian residents without a warrant have been released under a Freedom of Information (FOI) request. The names of four agencies have been redacted, with the Attorney-General's Department (AGD) previously saying that disclosing the names of these agencies would be contrary to the public interest.

Tweaktown have an interview with Hicookie, an overclocking champion. At CES 2016, I had the opportunity to interview and overclock with the legend and GIGABYTE in-house overclocker himself, Hicookie. Before you ask, no, Hicookie is not his real name, but even in real life, he uses the name Hicookie with friends, family, and co-workers. The humble 38-year old professional overclocker has been overclocking for over a decade, and I took some time to interview the living legend.

Also from CES last week, some case mods highlighted by ThinkComputers. CES is a place where many companies show off their latest products. What better way to show off these products than inside of a badass case mod! This year we saw some pretty awesome builds, case mods, and a few scratch builds at the show.

Space nerds will enjoy these images, thanks BlueRaven. A new exhibition - Otherworlds - focuses on the creative work of US-based artist Michael Benson. He mixes art with science - to make crisp, colourful and seamless digital images from data sent back to Earth by Nasa and ESA spacecraft.

Meanwhile there was a super-bright supernova recently. How bright? Astronomers have glimpsed the most powerful supernova ever seen, a star in a galaxy billions of light-years away that exploded with such force it briefly shone nearly 600 billion times brighter than our Sun and 20 times brighter than all the stars in the Milky Way combined. The explosion released 10 times more energy than the Sun will radiate in 10 billion years. Quite bright, then.

Almost as big is this 13TB SSD from Fixstars, thanks aftahours. These drives aren't intended for consumers. Fixstars has previously stated that it optimizes its drives for sequential read/write workloads, including object storage, streaming content distribution, CG/VFX production, and video processing. The price tag on the drive further drives (badump-ching) that point home — at $19,000 for the 13TB version, this drive isn't coming cheap. The total cost works out to about $1.46 per GB — far higher than the current cost of a conventional drive.

The US Government has embraced self-driving cars. The White House unveiled a plan on Thursday to spend nearly $4 billion over 10 years to accelerate the development of self-driving cars. "Automated vehicles open up possibilities for saving lives, saving time and saving fuel," said U.S. Secretary of Transportation Anthony Foxx at a press conference at the North American International Auto Show in Detroit.




Wednesday Afternoon Reviews (0 Comments) (link)
Wednesday, 20-January-2016 14:39:54 (GMT +10) - by Agg


Cases:
be quiet! Silent Base 600 on BenchmarkReviews.
Phobya WaCoolT Black Owl on NikKTech.
Lian Li PC-O8 on OCAholic.
AZZA Nova 8000 on OCClub.

Portable & Prebuilt:
Dell Inspiron 15 7559 laptop on HotHardware.
Intel Compute Stick STK1AW32SC on LegitReviews.
Gigabyte P34W v5 laptop on TechSpot.

Storage:
Lexar JumpDrive M20c USB Type-C Flash Drive on Tweaktown, our review here.
Seagate ARCHIVE 8TB HDD on Guru3D.

Audio Visual:
Logitech G933 Artemis Spectrum Wireless Headset on eTeknix.
Plantronics RIG 500 Modular Headset on Tweaktown.

Input Etc:
G.Skill Ripjaws MX780 Gaming Mouse on HWAsylum.
Cougar 450M Optical Gaming Mouse on eTeknix.
Razer Diamondback Gaming Mouse on eTeknix.

Misc:
Cooler Master V750 750W PSU on ThinkComputers.
Arctic Freezer i32 CPU Cooler on OCInside.
BIOSTAR A68N-5200 Motherboard on MadShrimps.




Tuesday Afternoon (6 Comments) (link)
Tuesday, 19-January-2016 16:41:02 (GMT +10) - by Agg


If you have an EK Water Block, you might want to be aware of this recall, thanks Tony_L. EK Water Blocks is regrettably informing the public and its customers that EK-XLC Predator 240 and 360, our pre-filled and pre-assembled all-in-one (AIO) CPU liquid cooling units have to be completely recalled from the market due to potential risk of leakage of liquid from the unit.

Kogan have been busted by the ACCC for some dubious discounting. The retailed was hit with a $32,400 fine after a Father's Day sale on its eBay store last year where Kogan advertised a 20% off sale on three different computer monitors. But, just before the start of the promotion, Kogan had increased the price of all of the monitors, meaning the 20% off discount was on an inflated price.

Wikipedia recently turned 15 years old. The scariest thing about that statistic is that OCAU will turn 17 this year! After getting the data for each year, we wondered what the most-edited articles on the English-language Wikipedia for all 15 of its years. It turns out that it's a controversial president who served for eight years, followed by wrestlers.

The planets are about to align, literally. From Wednesday 20 January, star gazers will have a 5.30am-5.40am AEDT (Australian Eastern Daylight Time) window to get the best view of the alignment. Venus and Jupiter will be easiest to see and Mars, while a little harder, will have a distinctive red glow to look out for. "The big challenge will be Mercury," said Alan. Because Mercury is so close to the horizon, there is only a small time period when it has appeared before the sun comes up. Tall buildings and trees could also block your view of the final planet.

Mpot sent in this gallery of a Cisco NetApp Datacentre Tour. This is the data center used by Cisco TAC for troubleshooting problems. Each row has equipment for all of the TAC sections. They hire interns in High School who come in to work moving and hooking up the equipment so TAC can test your issues.

If that doesn't work, maybe you need a witch to fix your PC. Or not. Then I performed a banishing ceremony. I used a black bowl with a magnet and water to draw [the virus] out. Then I saged the whole computer to chase the negativity back into the bowl, and then I flushed that down the toilet. After this I did a purification ceremony. Then I made a protection spell out of chloride, amethyst, and jet. I left these on the computer at the base where she works.

GE have sold their appliance business to a Chinese competitor. Haier is best known as a manufacturer of household goods including washing machines, refrigerators and microwaves. In recent years, it has sought to expand into new international markets, including the U.S. The sale, which is the third largest acquisition of a U.S. company by Chinese investors, has been approved by the boards of both firms, GE (GE) said. Haier said GE's appliance division will remain headquartered in Louisville, Kentucky.

Netflix are apparently planning to clamp down on geo-blocking, but SMH say the plan is doomed to fail. The only way to effectively combat geo-dodging is for content owners to stop treating Australians as second-class citizens there to be fleeced. To Netflix's credit it's doing a lot to break down these barriers, but it knows that it will never keep us out of the US library as long as the grass is greener on the other side of the fence.

I think we've linked these before, but if not, here's the mother of all classic timewasters, these in-browser classic MSDOS games from archive.org.




Tuesday Afternoon Reviews (0 Comments) (link)
Tuesday, 19-January-2016 15:00:57 (GMT +10) - by Agg


Cooling:
be quiet! Dark Rock TF CPU Cooler on ThinkComputers.
Noctua NH-D9L Dual-Tower CPU Cooler on eTeknix.
Thermaltake Frio Silent 14 CPU Cooler on OCInside.
Cooler Master MasterAir Maker 8 CPU Cooler on Tweaktown.

Input Etc:
Rantopad MXX Rantiopad MXX keyboard on TechPowerUp.
Razer Orichi Mobile Bluetooth and Wired Hybrid Gaming Mouse on eTeknix.
G.Skill Ripjaws MX780 RGB Laser Mouse on APHNetworks.
Tt eSPORTS Theron Plus Smart Gaming Mouse on NikKTech.

Portable & Prebuilt:
ASUS ROG G752 notebook on Vortez.
Elephone Explorer 4K on OCAholic.

Cases:
Be Quiet! Silent Base 800 Mid-Tower on PCPerspective.
Corsair Carbide 400Q Mid-Tower on eTeknix.
Corsair Carbide 400Q Silent Mid-Tower on LegitReviews.

Misc:
Vertagear Racing Series S-Line SL4000 Gaming Chair on Tweaktown.
Synology Router RT1900ac High-Speed Wireless Router on eTeknix.
OVEVO Fantasy Pro Z1 LED Lamp with Bluetooth Speaker on MadShrimps.
SteelSeries Siberia 200 Gaming Headset on Tweaktown.
News:Fallout 4 amazes and annoys game on TechReport.
Intel 750 PCIe SSD (1.2TB) on TechnologyX.



Storage:
Vantec Nexstar MX 2.5-inch Dual-Bay External RAID Enclosure on TweakTown
Icy Dock IcyRAID MB662U3 Two-Bay External Storage Enclosure on TweakTown

Mouse/Keyboard:
MSI ThunderStorm Mousepad on LanOC
Mionix Castor Optical Gaming Mouse on TechnologyX
Ozone Strike Pro Keyboard on Ocaholic
G.SKILL RIPJAWS KM780 RGB Mechanical Gaming Keyboard on Madshrimps

Barebones/Notebook:
Shuttle H170 Skylake XPC SH170R6 Barebone Desktop on Guru3D
Acer Predator 15 Gaming Notebook on ocaholic

Storage:
Silicon Power Slim S55 240GB Solid State Drive on eTeknix
MDD BP5e 480GB SATA III SSD on TweakTown
ADATA Premier SP550 240GB Solid State Drive on eTeknix
Synology DiskStation DS416 4-bay High-Performance NAS on eTeknix
Western Digital Red WD60EFRX 6TB Hard Drive on APH Networks

Cooling:
Silverstone Tundra TD02-Slim AIO Cooler on eTeknix
Arctic Liquid Freezer 120 AIO Liquid CPU Cooler on NikKTech

Monitor:
Acer Predator X34 on OCC
Acer Predator X34 Curved 34-in IPS 3440x1440 G-Sync Monitor on PC Perspective

Misc:
Vertagear S-Line SL4000 Gaming Chair on Ocaholic
Netgear Nighthawk X8 R8500 AC5300 WiFi Router on Hot Hardware
MSI Z170I Gaming Pro AC Motherboard on LanOC
Dungeon of the Endless - Xbox on Gaming Nexus
Asus ZenFone Zoom Offers 3X Optical Zoom & OIS Mobile Phone on TechARP
Bit Fenix Nova Chassis on TechnologyX
Kingston HyperX Cloud MAV Edition Gaming Headset on TweakTown



Thanks to Anthony and t1mbot this week!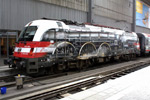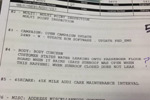 Wednesday Afternoon (37 Comments) (link)
Wednesday, 13-January-2016 16:17:19 (GMT +10) - by Agg


Microsoft are ending support for Internet Explorer pre-11 and Windows 8 as of yesterday. Microsoft's push towards Windows 10 continues. Today, Microsoft is ending support for Windows 8, as well as older versions of its Internet Explorer web browser, IE 8, IE 9, and IE 10. For end users, that doesn't mean the software instantly becomes non-functional, but that it will longer be updated with bug fixes or other security patches. That could potentially expose a good portion of online users to malware, if they choose not to upgrade, Microsoft warns.

A bug in Intel's Skylake can cause the CPUs to freeze - but so far only in Prime95. This issue only occurs under certain complex workload conditions, like those that may be encountered when running applications like Prime95. In those cases, the processor may hang or cause unpredictable system behavior. Intel has identified and released a fix and is working with external business partners to get the fix deployed through BIOS.

SiliconAngel points out that Altech, a distributor and former OCAU Major Sponsor, have gone into administration. Altech was recognised for its growth in BRW Magazine's Fast 100 list as the 6th fastest growing Australian company in 2004 and was featured again in 2006. Altech's proprietors were commended as regional finalists in Ernst & Young's 2006 Entrepreneurs of the Year award and it was awarded Microsoft's 2008 Australian Distribution Partner of the Year. More info here.

Equally unfortunately, it seems PC Range, a company which as I recall pretty much started in OCAU's forums and was involved with us for a long time, is also now in voluntary liquidation. Discussion here.

More CES coverage: Day 3, Day 4 and Day 5 on APHNetworks. TechSpot and HotHardware have "best of CES 2016" lists.

Today's timewaster is reactor idle, which SC describes as an "explodey simcity turbine cookie clicker". :)




Wednesday Afternoon Reviews (0 Comments) (link)
Wednesday, 13-January-2016 14:57:34 (GMT +10) - by Agg


Audio Visual:
IN WIN PRO-1 Aluminum Headset Holder on Tweaktown.
Audiofly AF56m Earphones on APHNetworks.
StarTech USB3DOCKH2DP Triple Video Docking Station on Tweaktown.

Portable & Prebuilt:
MSI Nightblade MI2 GAMING PC on TechPowerUp.
Alienware 13 R2 Gaming Laptop And Graphics AMP on HotHardware.
MSI AIO Gaming 27-6QE-001EU on OCAholic.
Google Pixel C tablet on TechSpot.
Huawei Mate 8 smartphone on LegitReviews.

Input Etc:
Logitech G910 Orion Spark RGB Mechanical Keyboard on NikKTech.
Cooler Master NovaTouch TKL Barebone Premium Keyboard on Tweaktown.
Cougar 500M gaming mouse on OCAholic.
Cooler Master Sentinel III mouse on Vortez.

Networking:
TP-LINK RE580D AC1900 Wi-Fi Range Extender on MadShrimps.
AVM FRITZ!Box 3490 AC1750 Gigabit Modem Router on NikKTech.

Misc:
NZXT HUE+ Advanced PC Illumination LED Controller on Tweaktown.
be quiet! Dark Power Pro 11 1,000W PSU on PCPerspective.
Noctua NH-C14S Low-Profile CPU Cooler on NikKTech.




Sunday Morning Reviews (0 Comments) (link)
Sunday, 10-January-2016 09:26:43 (GMT +10) - by booj


Motherboards:
Supermicro C7Z170-OCE on TweakTown.
ASUS Z170-A on TweakTown.
Gigabyte Z170X-Gaming 7 on TweakTown.
Supermicro C7Z170-SQ on PC Perspective.

Storage:
Toshiba Q300 480 Gigabyte SSD on ocaholic.
Thecus W4000+ Windows Server NAS on Madshrimps.
Zalman VE350 USB 3.0 External HDD Enclosure on TweakTown.

Cooling:
Swiftech H320 X2 Prestige Liquid CPU Cooler on TweakTown.
Corsair Hydro H5 SF CPU Cooler on Madshrimps.

Cases:
Corsair 600Q on Hardware Heaven.
Corsair Carbide 400C on ocaholic.
Thermaltake Core W100 Super-Tower on TweakTown.
Corsair Carbide 400Q on Legion Hardware.
Anidees AI7 on Techpowerup.

Input etc:
G.SKILL RIPJAWS MX780 RGB Keyboard on NikKTech.
Zalman ZM-K700M Dynamic Mechanical LED Keyboard on TweakTown.
Zalman ZM-K700M Mechanical Keyboard on Benchmark Reviews.
KeyedUpLabs ES-87 TLK Keyboard on LanOC Reviews.

Misc:
Amkov AMK5000S WiFi HD Action Camera on ModSynergy.
Alcatel Flash 2 Smartphone on TechARP.
Zalman ZM1000-EBT power supply on Guru3D.
Corsair VOID USB Dolby 7.1 Gaming Headset on Madshrimps.
AVM FRITZ!Box 3490 AC1750 Gigabit Modem Router on NikKTech.
Sumo Gamer Suede Beanbag Chair on APH Networks.



Thanks to mpot and Axe this week! I snuck a few Xmas leftovers in there too.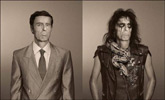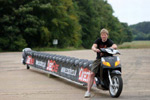 Holiday Contest from Micron! (0 Comments) (link)
Thursday, 7-January-2016 14:39:58 (GMT +10) - by Agg


There's only a few days left in our holiday contest, where you can win some goodies from Micron:




click for the thread!






Thursday Afternoon (0 Comments) (link)
Thursday, 7-January-2016 14:05:55 (GMT +10) - by Agg


Dick Smith have entered receivership, which means bad news for anyone with a gift card or layby. The biggest impact for most Australians, though, will be for anyone who scored a DSE gift card for Christmas, or has put down some cash against a lay-by. Whether or not they'll be honoured is unclear - the administrator Ferrier Hodgson says not, but they may not have the last word on it, given various consumer-protection regimes.

Maybe we should all be investing in Lego instead. Lego is a beloved toy brand, not an investment vehicle that's part of many people's portfolios. Only, maybe it should have been. Since the year 2000, the Danish building blocks have actually appreciated better than numerous investments.

Microsoft are ending support for IE 8, 9 and 10. Microsoft recently announced another step that puts Internet Explorer that much closer to oblivion. Beginning next Tuesday, January 12, Microsoft will officially retire Internet Explorer versions 8, 9, and 10 for most Windows operating systems, according to a Microsoft support page. Internet Explorer 11 will be the only officially supported version of the browser for Windows 7, 8.1, and 10.

Qantas recently flew a 747 with five engines. What you might not know is that the 747 has the ability to carry a fifth engine, fitted between the body of the aircraft and the inner-most engine on the port (left) side of the aircraft. The extra engine isn't powered up for the flight – we're essentially ferrying across a very large spare part from our engineering HQ in Sydney so it can be fitted to one of our other Boeing 747s in Johannesburg. We're undertaking this rare task to get our customers and our aircraft on their way as quickly as possible – rather than shipping the engine across by boat or chartering a freighter aircraft.

CES is underway at the moment, with Day 1 and 2 on APHNetworks, NVIDIA's autonomous driving on HotHardware and CES Unveiled (press conference) coverage on ThinkComputers.




Wednesday Morning (6 Comments) (link)
Wednesday, 6-January-2016 10:44:51 (GMT +10) - by Agg


Hope you had a great break. Time for some news catchup!

There's a Games Done Quick marathon for charity running at the moment. Games Done Quick is a bi-annual charity gaming marathon. Volunteers play games at incredible speed ("Speedrunning") for entertainment. The event is streamed live online, non-stop, and all donations go directly to the charity.

AMD have unveiled their latest GPU architecture. Codenamed Polaris, this new architecture will be the 4th generation of GCN (Graphics Core Next), and it will be the first AMD GPU that is built on FinFET process technology. These two changes combined promise to offer the biggest improvement in performance per watt, generation to generation, in AMD's history. Coverage on PC Perspective, Guru3D, Tech Report, Tweaktown, HotHardware and Techgage.

You might be interested to know which large technology companies paid no tax in Australia last year. The ATO data reveals the likes of Acer, Alcatel-Lucent, Amaysim, ASG Group, Citrix, Cubic Transportation Systems, Dimension Data, HP, Ingram Micro, Macquarie Telecom, NEC, the Nokia Group, NTT, Verizon and Vodafone paid zero tax in Australia in the 2013-14 year. Some of this data can be explained by the losses incurred by the companies - Ingram Micro and HP both posted losses for the year. But a zero tax bill can also mean a company had offsets against profits that reduced their tax obligations to zero.

Intel have completed their biggest acquisition ever, inhaling fellow chip maker Altera. As the Wall Street Journal explains, technology giants such as Facebook, Google and Microsoft currently use Intel's Xeon processors for computational work. Some, however, are bolstering them with field programmable gate arrays (FPGAs) sold by Altera, which are useful because they can be reprogrammed. Intel will sell the two pieces together starting next year, but its long-term vision is to combine both onto a single chip.

There seems to be a new Google Glass on the way. In general, the case looks smoother and rounder than the previous version of Google Glass. The "Glass" part also seems to be completely independent of the glasses that hold it on your face—the FCC never shows a wearable version with a second side.

TechSpot look into VRAM amounts on video cards. Therefore we have put together a clock-for-clock comparison of the GeForce GTX 960 and Radeon R9 380 using 2GB and 4GB cards. Also along for the ride is the previous-gen Radeon R9 290 4GB and the newer (rebadged) R9 390 8GB, which have again been compared at the same clock speeds.

Origin and AMD are giving away a gaming PC.




Wednesday Morning Reviews (0 Comments) (link)
Wednesday, 6-January-2016 05:09:49 (GMT +10) - by booj


Graphics Cards:
ASUS GeForce GTX 980 Ti Poseidon Platinum on TweakTown.
NVIDIA GeForce GTX 980 Ti Video Card on Legit Reviews.

Storage:
Toshiba 16GB TransMemory U401 USB 2.0 Flash Drive on Madshrimps.
ICY DOCK MB492SKL-B, MB491SKL-B, and MB973SP-2B Drive Bays on Big Bruin.

Cases:
Thermaltake Suppressor F31 on TechnologyX.
Cooler Master MasterCase 5 on TechnologyX.
Corsair Carbide 400Q on Techspot.
Corsair Carbide Quiet Series 400Q on Guru3D.
Corsair Carbide 400Q on Vortez.
Thermaltake Core X71 Case on ThinkComputers.
Thermaltake Core X71 Full-Tower on Legit Reviews.
Thermaltake Core P5 on TechnologyX.

Cooling:
Reeven Justice RC-1204 on OCC.
The Best AiO CPU Coolers of 2015 on ThinkComputers.
EK Predator 240 on ocaholic.

Audio:
PowerColor Devil HDX Sound Card on Guru3D.
G.SKILL RIPJAWS SR910 Real 7.1 Gaming Headset on Legit Reviews.
JBL Flip 3 Portable Bluetooth Speaker on NikKTech.

Misc:
SilverStone Strider Platinum Series 750W PSU on PC Perspective.
ASUS ZenPad 7.0 (Z370CG) Tablet on TechARP.
ACER Predator X34 Curved G-Sync Gaming Display on Legit Reviews.
Alienware Steam Machine on HotHardware.
Netgear ProSAFE XS728T 24-Port 10GbE Ethernet Switch on techPowerUp.
Mad Catz L.Y.N.X. 9 Mobile Hybrid Controller on Madshrimps.




Sunday Morning Reviews (0 Comments) (link)
Sunday, 3-January-2016 00:40:57 (GMT +10) - by Agg


Motherboard & CPU:
TYAN S7076 (Intel C612) Server Motherboard on Tweaktown.
BIOSTAR GAMING Z170X on Vortez.
Supermicro C7H170-M on HWHeaven.

Cooling:
SilverStone Tundra TD02-SLIM Closed Loop Water Cooler on APHNetworks.
Scythe Ninja 4 CPU Cooler on ThinkComputers.

Audio Visual:
SteelSeries Siberia 200 Gaming Headset on MadShrimps.
Elgato Game Capture HD60 on ThinkComputers.
Amkov AMK5000S WiFi HD Action Camera on ModSynergy.
ASUS MG278Q 2560x1440 144Hz FreeSync Monitor on PCPerspective.

Storage:
QNAP TurboNAS TS-451+8G NAS Server on NikKTech.
HyperX Savage 128GB USB 3.1 Drive on LanOC.
Synology DS216se 2-Bay Entry-Level and Cloud NAS on eTeknix.
ASUSTOR AS1002T on HWHeaven.
Kensington SD4000 4K Ultra HD DisplayPort Docking Station on Tweaktown.
Crucial BX200 480GB & 960GB SATA III SSD on Tweaktown.

Portable & Prebuilt:
MSI GT72S Dominator Pro G with GTX 980 on PCPerspective.
Intel NUC NUC5PGYH Complete Mini PC on LegitReviews.
Vibox Defcon 3 Red Gaming PC on eTeknix.
ASUS Power Case (CB71) For ZenPad 7.0 on TechARP.
CyberPower UK Infinity Luxe 805 GT PC on HWHeaven.
HP Spectre X2 Review: A Core m Powered Surface Alternative on HotHardware.

Input Etc:
ROCCAT KIRO mouse on Vortez.
Thermaltake Tt eSPORTS Ventus X Gaming Mouse on TechnologyX.
Logitech G910 Orion Spark RGB Mechanical Gaming Keyboard on eTeknix.

Misc:
U-Tec Ultraloq UL3 Smart Lock on BenchmarkReviews.
Lian Li PC-08 cases on HWHeaven.
D-Link DXS-1210-12TC 12-Port 10GBASE-T Web Smart Switch on eTeknix.
EVGA 2800 SuperSC DDR4 Memory on HotHardware.



---
Advertisement:


All original content copyright James Rolfe.
All rights reserved. No reproduction allowed without written permission.
Interested in advertising on OCAU? Contact us for info.