April 2016

Thanks to KonMan and t1mbot this week!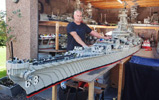 Friday Afternoon (0 Comments) (link)
Friday, 29-April-2016 14:56:39 (GMT +10) - by Agg


We joke about Windows 10 upgrades getting in the way, but one did so very noticeably this week. If you're in Iowa you might have seen KCCI 8 News Meteorologist Metinka Slater's thunderstorm update and warning of 12 hours of heavy rainfall interrupted by an unwelcome upgrade message covering up much of the radar screen. ... "Microsoft recommends upgrade to Windows 10, what should I do?" a surprised Slater asked.

Game of Thrones restarted recently, and Australia once again tops the list of countries pirating it. One Kotaku writer says he feels no guilt for downloading it. I am going to say something very publically. And I would like to preface this by stating the following: I am a person who likes to pay for things. I still buy Blu-Rays. I buy video games. I rent movies on the PlayStation Store. I am currently a paying subscriber to Netflix, Spotify, PlayStation Plus, Xbox LIVE and UFC Fight Pass. But, given that Foxtel Play is the only avenue I have for watching, I have no problem admitting that, for the foreseeable future, I will be illegally downloading Game of Thrones season 6.

The push towards driverless cars continues. This week in the US, Google - which is also at the forefront of the driverless car revolution - joined forces with Volvo and Ford, as well as taxi-hailing firms Uber and Lyft, to form a coalition to promote the benefits of self-driving cars and help push through the necessary legislation to make fully autonomous vehicles a reality.

Ever wondered who does all the Google Doodles? Turns out it's (mostly) this guy. Germick's audience has grown as well, from just his parents and four siblings to the millions of people who visit the Google homepage. Germick is the Google Doodle guy. As the chief doodler, he leads a team of about a dozen, serving as the creative and technical force behind the changing Google logos, better known as "doodles," that inhabit Google's otherwise static search homepage. For Germick, it was a winding route from sketching into the world of technology. "I had no clear path to Google," he said. "It never crossed my mind that I would work on Doodles."

There's a new "360 Experience" of the Sydney Opera House on YouTube.




Wednesday Evening (7 Comments) (link)
Wednesday, 27-April-2016 17:35:21 (GMT +10) - by Agg


AMD have formed a joint venture in China. Basically, China wants their "own" hardware and software for government-funded institutions. This was driven by the Snowden revelations and the cooling of the China economy. For software, it means submitting source code to inspect for things like back doors, but also having Chinese institutions buy software from Chinese software vendors. It's a bit more complex on the hardware side. The stock market has responded favourably to the news.

After much speculation they have also released their Radeon Pro Duo video card. The Radeon Pro Duo is essentially and effectively two Radeon R9 Nanos together on a single PCB. At a high level, the Pro Duo should give us up to twice the performance at twice the power consumption (plus a bit extra for PCIe switches). To remove heat, the card comes with a closed loop cooler similar to that found on AMD's Radeon R9 Fury X. This cooler, unlike the one found on the R9 295X2, provides a complete liquid cooling solution covering the VRMs on both GPUs along with the GPUs themselves. For reference, the pipes on this one are 540 mm long, and the double-thick radiator with fan comes in at 63 mm.

Logitech made a cool giant display using light-up keyboards. Logitech's installation at PAX East at least caught the eye. It's made of 160 keyboard, with every key thenlaser-etched for more (multi-colored) light to bleed through. Each key acts as a pixel, treating you to a short Earthbound-ish bullet-hell cross-over... thing in glowing primary color joy.

Microsoft are ending Xbox360 production after ten years. Xbox 360 means a lot to everyone in Microsoft. And while we've had an amazing run, the realities of manufacturing a product over a decade old are starting to creep up on us. Which is why we have made the decision to stop manufacturing new Xbox 360 consoles. We will continue to sell existing inventory of Xbox 360 consoles, with availability varying by country.

Still on the console side, PC Perspective checked out console gaming on the PC. Both Microsoft and Sony now offer streaming from their respective current generation consoles to the PC, but via quite different approaches. For PC owners contemplating console streaming, we set out to discover how each platform works and compares, what level of quality discerning PC gamers can expect, and what limitations and caveats console streaming brings. Read on for our comparison of Xbox One Streaming in Windows 10 and PS4 Remote Play for the PC and Mac.

Australian vlogger Blunty visited the NVIDIA Failure Lab. What do Nvidia do when one of their chips fails? They send it to Howard Marks, Director of Technology operations, Silicon Failure Analysis lab, where they use millions and millions of dollars worth of insane equipment to find the single transistor that failed!

Had to check this one wasn't posted on April 1st, but apparently Australia Post are testing drone deliveries. Following the example set by Amazon, Google, and Danish shipping giant Maersk, Australia's national postal service is planning to use drones to make deliveries. Australia Post is currently in the midst of a two-week test — with the blessing of the country's Civil Aviation Safety Authority — that, if successful, could see some customers receiving their packages from the skies later this year as part of a consumer trial.

NVIDIA have a contest for AU/NZ readers: NVIDIA is hosting our first VR showcase in Melbourne and Sydney where our expert will share with you how NVIDIA technology powers VR to deliver a richer, more immersive VR experience. More than just hearing, you will also get to see and experience first-hand our latest VR technology.. Some tickets up for grabs, so for entries and more info, see here.




Tuesday Midday Reviews (0 Comments) (link)
Tuesday, 26-April-2016 12:21:34 (GMT +10) - by Agg


Motherboard & CPU:
ASUS B150i Pro Gaming Aura on HWHeaven.
AMD FX 8350 CPU with Wraith Cooler on Modders-Inc.
ASRock E3V5 WS (Intel C232) Super Alloy on eTeknix.

Input Etc:
Azio MGK 1 RGB Mechanical Keyboard on Modders-Inc.
Corsair M65 Pro RGB FPS Optical Gaming Mouse on Tweaktown.

Storage:
WD Red 8TB Helium-Filled WD80EFZX NAS HDD on Tweaktown.
Zotac Sonix SSD on HWHeaven.

Power Supply:
be quiet! Pure Power 9 600W on PCPerspective.
TYLT ENERGI Five-Port Charging Station with Detachable Battery on Tweaktown.
Enermax Revolution XtII 750W PSU Unboxing & Overview on TechnologyX.

Cases:
Fractal Design Core 500 on ThinkComputers.
Silverstone Raven RVX01 on HWAsylum.
Corsair Carbide SPEC-ALPHA on Vortez.

Audio Visual:
Sound BlasterX H7 headset on HWHeaven.
Edifier M1370BT 2.1 Bluetooth Speaker System on MadShrimps.
JBL Pulse 2 LED Bluetooth Portable Speaker on Tweaktown.

Misc:
Gladiator Computers BATTALION 800 Gaming PC on eTeknix.
TP-LINK AC1900 Wi-Fi Range Extender Review RE580D on HWHeaven.
G.Skill Ripjaws V F4-2400C15D-32GVR 2x16GB DDR4 RAM on APHNetworks.





They shall grow not old
As we who are left grow old
Age shall not weary them
Nor the years condemn
At the going down of the sun
And in the morning
We will remember them

Lest We Forget






Sunday Night Reviews (0 Comments) (link)
Sunday, 24-April-2016 20:31:09 (GMT +10) - by Agg


Audio Visual:
Creative Sound BlasterX G5 External USB 7.1 Sound Card on Tweaktown.
Creative Sound BlasterX G5 7.1 HD Audio Portable Sound Card on MadShrimps.

Motherboard & CPU:
Gigabyte GA-Z170N-Gaming 5 Z170 mITX on APHNetworks.
Gigabyte X170 Extreme ECC and Intel Xeon E3-1230 v5 on Guru3D.
AMD Athlon X4 880K CPU on NeoSeeker.

Memory:
Crucial Ballistix Sport LT 32 GB 2400 MHz DDR4 on TechPowerUp.

Input Etc:
EpicGear DeFiant Mechanical Gaming Keyboard on Tweaktown.
QPAD DX-20 Pro Gaming Optical Mouse on NikKTech.
Tesoro Ascalon Spectrum Optical Gaming Mouse on eTeknix.
Corsair K70 RGB RAPIDFIRE keyboard on Vortez.
ROCCAT KIRO Gaming Mouse on OCClub.
Das Keyboard Division Zero M50 Pro Laser Gaming Mouse on Tweaktown.
AZIO MGK 1 RGB Mechanical Gaming Keyboard on ThinkComputers.
Corsair Gaming K70 Rapidfire RGB Gaming Keyboard on eTeknix.
Datamancer Oaken 60% Keyboard Case on LanOC.
Cherry Stream 3.0 keyboard on Vortez.
Fnatic Gear RUSH G1 Keyboard on BenchmarkReviews.
Corsair Gaming M65 PRO RGB Gaming Mouse on LegitReviews.

Portable & Prebuilt:
ASUS ZenFone Zoom (ZX551ML) Smartphone on TechARP.
Dog & Bone Wetsuit iPhone 6/6S Case on TechnologyX.
OriginPC's EON17-X Laptop on Tweaktown.
Razer Nabu Watch on Tweaktown.

Cooling:
NZXT Kraken X41 All-In-One watercooler on OCAholic.
CRYORIG H7 CPU Cooler on Modders-Inc.
SilverStone Tundra TD02 Lite All-In-One watercooler on OCAholic.
Thermaltake Pacific RL240 Watercooling Kit on TechWareLabs.

Storage:
Seagate Backup Plus Ultra Slim 1TB USB 3.0 Portable Hard Drive on NikKTech.
OWC Mercury Electra MAX 6G 2TB SATA III SSD on Tweaktown.
Seagate NAS 8TB (ST8000VN0002) Hard Disk Drive on eTeknix.
Patriot Magnum2 USB 3.1 Flash Drive Review (256GB) on TheSSDReview.
Crucial BX200 960GB SSD on NikKTech.
Adata i-Memory 64GB Flash Drive on TechnologyX.

Software:
Dark Souls III PC on Tweaktown.
Ashes of the Singularity Performance on MadShrimps.

Cases:
Fractal Design Define Nano S on OCAholic.
BitFenix Pandora ATX Full-Tower on Tweaktown.



Friday again! Enjoy the long weekend..










































Zenator's DOOM Themed Case (0 Comments) (link)
Thursday, 21-April-2016 12:08:41 (GMT +10) - by Agg


Here's another project from Zenator. This time it's a somewhat gory DOOM-themed one. Amazing work so far, can't wait to see it finished!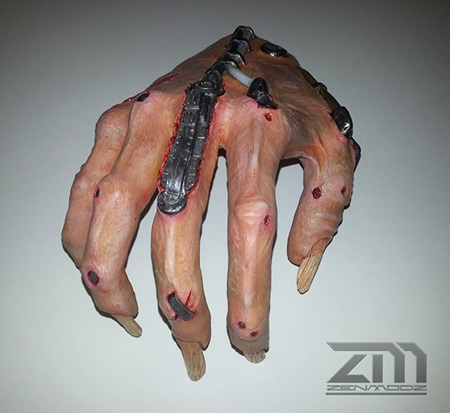 click for the worklog!






Tuesday Night Reviews (0 Comments) (link)
Tuesday, 19-April-2016 23:47:12 (GMT +10) - by Agg


Motherboard & CPU:
ASRock Fatal1ty Z170 Gaming K6+ Motherboard on ThinkComputers.
ASUS 970 Pro Gaming/Aura motherboard on OCAholic.
BIOSTAR RACING H170GT3 (LGA1151) Motherboard on eTeknix.

Audio Visual:
Canon 1D X Mark II First Look on TechARP.
SteelSeries Siberia 200 Gaming Headset on APHNetworks.
Creative Sound Blaster Roar Pro on Vortez.
Logitech G933 Artemis Spectrum headset on GamingNexus.

Input Etc:
Cooler Master Devastator II Keyboard+Mouse Combo on Modders-Inc.
Mionix Castor Optical Gaming Mouse on eTeknix.
IOGEAR Kaliber Mechlite Mechanical Keyboard on NeoSeeker.
Tt eSPORTS Poseidon Z RGB Keyboard on TechPowerUp.
G.Skill's Ripjaws MX780 gaming mouse on TechReport.

Networking:
ASRock H2R 802.11n Wireless Travel Router and Miracast Adapter on Tweaktown.
TP-LINK AC2600 Wireless Dual Band Gigabit Router on MadShrimps.

Portable & Prebuilt:
iRULU Walknbook 3 Hybrid Tablet PC on ThinkComputers.
Sony Xperia Z5 Premium 4K Smartphone on Tweaktown.
Video Perspective: Breaking Down MSI's Gaming Notebooks on PCPerspective.

Cooling:
Scythe Shuriken Rev.B Low-Profile CPU Cooler on NikKTech.
Silverstone AR07 & AR08 CPU Cooler on eTeknix.

Power Supply:
Corsair RM1000x 1000 Watt 80 PLUS Gold Fully Modular Power Supply on eTeknix.
Corsair SF600 80 Plus Gold Fully Modular SFX Power Supply on eTeknix.

Cases:
Zalman Z9 Neo White on Guru3D.
NZXT Manta Mini-ITX Chassis on Tweaknews.

Storage:
PNY CS2211 XLR8 240GB Solid State Drive on eTeknix.
OWC Aura 1TB PCIe SSD Review (mid-2013 & Later) on TheSSDReview.
Toshiba XG3 1TB M.2 NVMe PCIe SSD on Tweaktown.
Synology DiskStation DS216+ NAS on Modders-Inc.
Kingston DataTraveler Micro 3.1 128GB USB 3.1 Gen 1 Flash Drive on NikKTech.




Interesting Forum Threads (0 Comments) (link)
Monday, 18-April-2016 19:47:36 (GMT +10) - by Agg


Here's a snapshot of what people are up to in some of the forums. Remember that OCAU has official Twitter, Facebook and Google+ pages - if you can follow or like us on those, it helps us keep you up to date.

Tick tock dead, P, A and O is go in Intel Hardware.
Ants made a colony inside my motherboard! in Intel Hardware.
Never ever play Factorio in PC Games.
Oculus Rift Consumer Version Preorder in PC Games.
Just how parallel have games become? Aka how many cores is too many? in PC Games.
Anyone considering VR should see this in PC Games.
Overwatch in PC Games.
Here's what happens when an 18 year old buys a mainframe in Retro & Arcade.
This Amiga game was lost for two decades, and now it's out on Steam in Retro & Arcade.
My little retro console museum - Ikea Detolf in Retro & Arcade.
Another retro collector in Retro & Arcade.
little home network services box in Other CPUs & Chipsets.
So I bought a Chinese made guitar in Musicians.
How would I retrofit a spin cycle to gen and store energy in Hobby Engineering.
X axis shift and other cheap 3d printer woes in Hobby Engineering.
Fitness Trackers in Sport, Fitness & Health.
What stops bottles smashing when recycling truck picks them up? in Lifestyle.
Koenigsegg Regera details in Motoring.
My quick advise to young people wanting to start in IT in Career, Education & Finance.
Turnbull's state tax proposal in Politics & Policies.
LOL bungled Megabuy robbery in The Pub.




Monday Afternoon (0 Comments) (link)
Monday, 18-April-2016 17:06:12 (GMT +10) - by Agg


If you have Quicktime on your PC, you probably want to uninstall it, as Apple have apparently abandoned it, with some flaws still existing. The reason for getting rid of QuickTime for Windows is twofold. First, Apple told Trend Micro it is deprecating the software and will no longer deliver security updates for it. Second, there are two known critical vulnerabilities that could allow an attacker to take control of a system running QuickTime. More info here.

Microsoft meanwhile have released an updated Windows 10 roadmap. While some are so vague as to tell us nothing—the Passport API used for biometric authentication is being "enhanced" to improve enterprise functionality—other features are rather more concrete. Microsoft plans to add device-based PC unlocking, wherein Windows and Android phones can be used to store authentication credentials, and the feature can be used to both unlock the PC and authenticate apps and services that use Windows Hello and the Passport API. The same is also being enabled for what Microsoft calls "Companion devices" that integrate with a new API called the "Companion Device Framework."

One enterprising retro hacker has made his own Amiga 2000 graphics card. Because of my work with microcontrollers, writing an OS for Raspberry Pi and my interest in low-level computer architectures in general, I decided in October 2015 in a feat of madness: "I'll just make my own graphics card. How hard can it be?" It turned out to be a very, very challenging project, but luckily I got much further than expected. Amiga discussion continues here.

TechSpot list their best motherboards of 2016 for various applications. So, of the many hundreds of motherboards compatible with your choice of processor (Amazon returns 700+ results for '1150 motherboard'), which board will you choose? Not sure? Well, that's okay, we've done a lot of the homework for you, and we aim to save you some time, money, and regret by sharing with you what we believe is the very best out there.

Tweaktown have shared the first impressions of their Oculus Rift CV1. Fast forward to April 2016, and my Rift is finally here. It has been an insanely awesome journey, and we're only at the beginning. This is day 0 of VR, and it's awesome - but it's definitely not perfect, and strangely - it's not a hardware problem (most of the time).

Drone racing just got a major boost, with ESPN announcing they would broadcast a 3-day racing event soon. The cable network will livestream the competition—organized by Scot Refsland, the man who hosted the first US national drone racing competition last year—on ESPN3, its online channel. It will also produce daily hour-long roundups for one of ESPN's television channels. Better news than the other major drone story I saw today. A plane approaching Heathrow Airport is believed to have hit a drone before it landed safely, the Metropolitan Police has said.




Sunday Morning Reviews (0 Comments) (link)
Sunday, 17-April-2016 00:08:17 (GMT +10) - by Agg


Motherboard & CPU:
MSI Z170A GAMING M5 (LGA1151) Motherboard on eTeknix.
AMD A10-7890K, A10-7860K, and Athlon X4 880K on LanOC.
GIGABYTE X150M-Plus WS (Intel C232) Motherboard on Tweaktown.

Storage:
Team Group MoStash 16GB Lightning / USB 3.0 Flash Drive on Tweaktown.
Kingston DataTraveler 2000 32GB Encrypted USB Drive oin OCClub.
QNAP TS-453A Network Attached Storage on APHNetworks.
Plextor M7V 512GB SSD and M.2 SSD on Guru3D.
ASUSTOR AS1002T NAS on Vortez.
WD My Cloud EX2 Ultra NAS on ThinkComputers.

Input Etc:
OZONE Strike Battle Mechanical Compact Gaming Keyboard on NikKTech.
Corsair Gaming M65 Pro RGB Optical Mouse on eTeknix.
Patriot Viper V760 Mechanical Gaming Keyboard on Tweaktown.
Tesoro Sagitta Spectrum Mouse on BenchmarkReviews.
Corsair MM300 Anti-Fray Cloth Mouse Mat on NeoSeeker.
Corsair Gaming MM300 Anti-Fray Cloth Mouse Mat Extended Edition on LegitReviews.
Mionix Castor gaming mouse on OCAholic.
Patriot Viper V560 Laser Gaming Mouse on Tweaktown.

Audio Visual:
HyperX Cloud Revolver Pro Gaming Headset on eTeknix.
Tesoro Olivant Gaming Headset on TechnologyX.
Tt eSports Shock 3D 7.1 PC Gaming Headset on MadShrimps.

Portable & Prebuilt:
Our First Look At The STOM Spectrum i100 mini-PC on TechARP.
MSI C236A Workstation on Phoronix.

Networking:
Synology RT1900ac Wireless Router on TechPowerUp.
Netgear Nighthawk X4S (R7800) AC2600 MU-MIMO 160MHz Router on Tweaktown.
MU-MIMO Router Head-to-Head: Linksys EA7500 vs. Netgear Nighthawk X4S on HotHardware.

Cases:
Raidmax Monster II Midi Tower on NikKTech.
Thermaltake Core W200 Super Tower on Tweaktown.
Phanteks Eclipse P400S Silent Edition Mid-Tower on PCPerspective.
Silverstone Sugo SG06 Lite: a small box for powerful PC on HWInsights.

Software:
XCOM 2 - GPU / CPU / Memory / OC Performance scaling on OCaholic.
Dark Souls III Benchmarked: GPU & CPU Performance on TechSpot.
Quantum Break PC Performance Analysis on Tweaktown.
Ashes of the Singularity game on OCClub.

Misc:
Thermaltake Lumi Color 256C Magnetic LED Strip Control Pack on LegitReviews.
Noctua NH-D9DXi4-3U LGA2011 Xeon Server/Workstation Heatsink on FrostyTech.
Apacer Blade Fire DDR4-3200 32GB Dual-Channel Memory Kit on Tweaktown.



A bit late this week, as I appear to have some kind of lurgy brewing.. urg.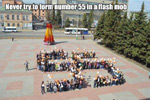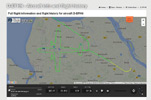 Wednesday Afternoon (3 Comments) (link)
Wednesday, 13-April-2016 17:08:42 (GMT +10) - by Agg


Australia continues to increase bandwidth usage. Call it the 'Netflix effect': Australians' hunger for data skyrocketed in the last year as online video streaming took the nation by storm. In the three months to December 2015 we chewed through a record 1.7 exabytes of data – or 1.7 million terabytes.

Phoronix have a worklog about their basement-sized testbed setup. It was just over one year ago that I wrote about turning a basement into a big Linux server room (and then the six month redux). With having just finished tiling the floor and making some other modifications, here is a one-year look at the project where there are more than fifty systems running Linux/open-source benchmarks daily as part of Phoronix, OpenBenchmarking.org, and LinuxBenchmarking.com, among other Phoronix Media efforts for enriching the Linux hardware experience.

PCPerspective discuss issues with benchmarking VR setups. My conundrum, and the one that I think most of our industry rests in, is that we don't yet have the tools and ability to properly quantify the performance of VR. In a market and a platform that so desperately needs to get this RIGHT, we are at a point where we are just trying to get it AT ALL. I have read and seen some other glances at performance of VR headsets like the Oculus Rift and the HTC Vive released today, but honest all are missing the mark at some level.

Chris spotted this warning from CERT about Australian small businesses and RDP attackers. These insecurely configured servers are running the Windows operating system with external access provided through the Windows Remote Desktop Protocol (RDP). The Windows RDP allows remote access to a Windows desktop and is often used for administration purposes. Criminals use 'brute force' attacks targeting weak passwords to guess the server logon password. 'Brute force' is where an automated tool is used to work through all possible passwords until it finds the correct one. Once logged on, criminals can manually encrypt business files, including databases in some examples. They then leave a ransom notice on the server or send the business owner an email demanding they pay a ransom for the 'key', or code, to unlock the files. Ransom amounts have been known to reach up to AUD$8,000.




Wednesday Afternoon Reviews (0 Comments) (link)
Wednesday, 13-April-2016 16:37:25 (GMT +10) - by Agg


Portable & Prebuilt:
SISWOO A5 Chocolate Smartphone on MadShrimps.
GIGABYTE BRIX Skylake BSi7H-6500 Ultra Compact PC on Tweaktown.

Storage:
Patriot Stellar-C USB Type-C / USB 3.1 32GB Flash Drive on Tweaktown.
Intel 750 NVMe 400GB U.2 SSD Bootable RAID 0 on Tweaktown.
Patriot Supersonic Mega 256GB USB 3.0 Flash Drive on Tweaktown.
Mushkin TRIACTOR 480GB SSD on NikKTech.

Cooling:
DeepCool CAPTAIN 240 White Liquid CPU Cooler on NikKTech.
Noctua NH-L9x65 Low Profile Heatsink on FrostyTech.

Audio Visual:
Edifier Pure Sound H840 Hi-Fi Monitor Headphones on PCPerspective.
Marley Rebel BT Headphones on TechnologyX.

Software:
Hitman PC game on OCClub.
Quantum Break PC game on Tweaktown.

Misc:
Razer Orochi 2015 mouse on Vortez.
Intel Pentium G4400 Processor on LegitReviews.
Mushkin Blackline PC4-2400 Ridgeback Memory on HWAsylum.
Zalman Z9 Neo case on BenchmarkReviews.




Tuesday Morning Reviews (0 Comments) (link)
Tuesday, 12-April-2016 00:32:23 (GMT +10) - by Agg


Motherboard & CPU:
ASUS Z170 ROG Maximus VIII Extreme Motherboard on HotHardware.
MSI Z170A Gaming PRO CARBON on Guru3D.
GIGABYTE Z170MX-Gaming 5 on Vortez.
ASRock Fatal1ty E3V5 Gaming/OC (Intel C232) Motherboard on Tweaktown.
MSI Z170I Pro Gaming AC mini ITX on OCAholic.

Input Etc:
Azio MGK1 Backlit Mechanical Gaming Keyboard on HWAsylum.
Cooler Master Quick Fire XTi Brown Switch Keyboard on MadShrimps.
Corsair M65 Pro RGB Gaming Mouse on NeoSeeker.

Input Etc:
Logitech G900 Chaos Spectrum Wireless Gaming Mouse on TechSpot.
Corsair M65 Pro RGB FPS Gaming Mouse on NikKTech.
Logitech G900 Chaos Spectrum mouse on LegionHW.
Razer Mamba Tournament Edition Mouse on TechnologyX.

Cases:
Corsair Carbide Clear 400C Mid-Tower on Tweaktown.
VIVO Titan Mid-Tower on PCPerspective.

Storage:
OCZ Trion 150 480GB Solid State Drive on APHNetworks.
Lexar 256GB Portable SSD USB 3.0 on Tweaktown.
Synology DS216 (with DSM 6.0) on Vortez.

Portable & Prebuilt:
OWC USB-C Dock for 2015 MacBook on Tweaktown.
OPPO F1 Plus Smartphone First Look on TechARP.
Oppo F1 Smartphone on TechSpot.
Gigabyte BRIX S BSi7H-6500 Ultra Compact PC Kit on LegitReviews.
Dell Inspiron 15 7000 (7568) 2-in-1 Laptop on TechARP.

Misc:
D-Link Komfy DKZ-201S Switch with Camera on Tweaktown.
Sandberg USB Master Charger Pro on NikKTech.
Cooler Master Storm SF-19 V2 Laptop Cooler on APHNetworks.
Asus Strix GTX 980Ti OC 6GB DirectCU III video card on OCInside.
Sony X1000V 4K Action Camera on TechARP.



Adobe have issued an urgent patch for Flash to address a security issue. The software maker urged the more than 1 billion users of Flash on Windows, Mac, Chrome and Linux computers to update the product as quickly as possible after security researchers said the bug was being exploited in "drive-by" attacks that infect computers with ransomware when tainted websites are visited. Mine seems to have already updated, but you can check if you have the latest version by going to this page.



Thanks to mpot and Simon this week!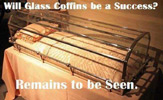 Friday Afternoon (0 Comments) (link)
Friday, 8-April-2016 13:07:39 (GMT +10) - by Agg


HTC have a new Vive VR setup, with coverage on Tweaktown and PC Perspective. The Vive is a 'whole room' VR experience. You're not sitting at a desk with a game controller. Instead, you are holding a pair of controllers that behave more like extensions of yourself (once you get used to them, that is). Making all of this work took some extra pieces included with the kit, and the electronics technician in me was dying to know just what made this thing tick. I'd imagine other readers of this site might feel the same, so I thought it appropriate to do some digging and report my findings here.

OCAU member tired spotted this article about the cultural power of video games. For almost as long as there has been modern rock music, there has been video games. Rock music has been ubiquitous for decades; video games still often seem like some odd cultural novelty. All the editorials of the last three decades pointing out how much more money video games make than blockbuster films have not been able to change this perception. Something weird happened to video games that prevented them, for decades, from acquiring the same cultural clout as their film and music counterparts. Even as they made million of dollars and raked in huge audiences, video games remained on the cultural margins.

Mashable have a photo archive from the early days of Silicon Valley. Because Steve trusted me, so did the other leading innovators of Silicon Valley. I gained insider access to their secret labs, boardrooms, offices and homes for 15 years as they built the technology that shapes our world today. It was a time of extreme sacrifice, struggle and sublime creativity, and many paid a high price.

The slightly oddball benchmark Catzilla now supports 4K. In connection with the latest trends, Mega Cat returns expanded to test your computer's performance in 4K resolution. In the latest version, we have drawn conclusions from several years of previous experience and conversations with users. The presentation of test results became more simple, which at the moment are easy to read not only by professionals but also by ordinary computer users.

Google Maps will now let you explore the Bat Cave. You can explore Batman's world, both above and below ground, in an interactive Google Maps stroll through the Wayne residence. This is one time when it's fine to be a nosy voyeur, picking your way through the billionaire's private residence. The detail is impressive. You can see the texture on the floor and practically count the individual paper clips on Wayne's desk. But enough about the mansion. Head down below into the Batcave and admire the work that went into building the sets and props.

Meanwhile Zane Lamprey, more famous for his drinking shows, toured The Google Campus. What's it like to work at GOOGLE? We visited the hugely awesome campus to find out. (And I broke way too many Google bikes along the way.)

If you're hankering for more Star Trek, check out Star Trek - Horizon. Star Trek - Horizon is a feature-length fan film made by a single filmmaker as a personal passion project and love letter to Enterprise, the fifth Star Trek series. Pre-production began in December of 2012 and this 3-year-long odyssey concluded on February 25th, 2016. It's been a long road, getting from there to here. Discussion here.




Thursday Midday Reviews (0 Comments) (link)
Thursday, 7-April-2016 12:16:35 (GMT +10) - by Agg


Audio Visual:
SteelSeries Siberia 800 Wireless Gaming Headset on MadShrimps.
first harmonic IEB6+MIC HiFi Headphones on NikKTech.
Corsair VOID Surround Hybrid Stereo Gaming headset on OCAholic.
Sennheiser Momentum On-Ear Headphones on ModSynergy.

Portable & Prebuilt:
GIGABYTE P35 v5 Gaming Laptop on Tweaktown.
Samsung Galaxy S7 IP68 Engineering Explained on TechARP.
Eurocom Monster 4 14-inch Gaming Notebook on Techgage.
Doogee F7 Pro 10-Core Smartphone on TechARP.
Gigabyte P35W v5 Gaming Laptop on eTeknix.

Power Supply:
Corsair HX750i PSU on HWInsights.
Sama Forza Titanium 800W on TechPowerUp.

Cases:
NZXT Manta on OCAholic.
Rosewill B2 Spirit HPTX Full-Tower on eTeknix.
Corsair Carbide Series 400C on ThinkComputers.
Thermaltake Core X9 E-ATX Cube on PCPerspective.
X2 Spitzer 20 PC Chassis on Guru3D.

Storage:
Synology DS216 (with DSM 6.0) on Vortez.
Synology DiskStation DS716+ NAS on OCClub.
ADATA XPG SX930 240GB SATA SSD on Modders-Inc.
WD My Cloud EX4 8TB NAS on NikKTech.

Input Etc:
Cooler Master Masterkeys Pro S on LanOC.
Fnatic Gear Flick Optical Gaming Mouse on LegitReviews.
GAMDIAS ZEUS Laser Gaming Mouse on Techgage.
Fnatic Gear Flick Optical Mouse and Boost Control Mouse Pad on MadShrimps.
AZIO MGK 1 RGB Mechanical Keyboard on APHNetworks.
ROCCAT Ryos MK FX keyboard on Vortez.

Video Cards:
ASUS Radeon R9 Fury STRIX on NikKTech.
HIS R7 250 Twin Fan 2GB D5 LP on MadShrimps.

Software:
Hitman PC Performance Analysis - DirectX 12 at its finest? on Tweaktown.
Hitman Graphics Performance Tweak Guide on Tweaktown.
Far Cry Primal - GPU / CPU / Memory / OC Performance scaling on OCAholic.

Misc:
DXRacer Iron Series Gaming Chair on Tweaktown.
ASUS Sabertooth Z170 S (LGA1151) Motherboard on eTeknix.
Noctua NH-D15S CPU cooler on TechPowerUp.




Wednesday Morning (8 Comments) (link)
Wednesday, 6-April-2016 00:25:43 (GMT +10) - by Agg


With all the April Fools / Misc Pics shenanigans on Friday you may have missed that we had a review of Crucial's BX200 SSD. The drive itself has a nice matte silver outer shell, a blue Crucial sticker and the standard SATA power and data connectors. This is a TLC-based drive, which places it in the budget arena, but like other drives using TLC it has an SLC-based cache to help with the write speeds. It also has a thermal sensor to keep an eye on temperatures and it supports DevSleep so it uses very little power when idle.

TechSpot look at building a cheap Xeon monster. Originally released in 2012 for a whopping $1,550 and beyond, thousands of Xeon E5-2670 CPUs hit the second hand market last year as massive data centers upgraded their servers. This 4-year old CPU delivers 8-cores clocked at 2.6GHz with a 3.3GHz turbo frequency and a large 20MB L3 cache, but with supply overwhelming demand prices have plummeted to just $70. Or seen from another perspective: it's now possible to build an insanely affordable 16-core/32-thread beast for less than a Haswell-E Core i7. There's a discussion thread about this CPU here in our Intel Forum.

Microsoft are bringing Linux commands to Windows 10. "This is not a VM. This is not cross-compiled tools. This is native," he said. "We've partnered with Canonical to offer this great experience, which you'll be able to download right from the Windows Store." Third-party tools have enabled this sort of thing for years, but a direct partnership between Microsoft and Canonical should offer even more flexibility and convenience for developers who prefer using these binaries and tools.

Medium have an article about Google disabling a Nest product, raising the interesting problem of manufacturers forcing end-of-life on products. On May 15th a critical Nest product will go dark. I'm shocked this isn't bigger news. I don't mean that the Nest product will reach end-of-life for support and updates. No, I mean that on May 15th they will actually turn off the device and disable your ability to use the hardware that you paid for.

Telstra had another free data day on Sunday, and it's apparently news that one Sydney guy downloaded almost a terabyte. The 27-year-old amassed a grand total of 994GB of data usage on Sunday after he connected his laptop to his LG G4 phone via Wi-Fi hotspot and began downloading at speeds of close to 180Mbps. He also took advantage of the opportunity to upload backups of personal files, photos and videos to the cloud. It was a mission so impressive that Chief operations officer Kate McKenzie equated it to a typical user's downloads over 40 years.

Cheap USB cables are commonplace, but Amazon are taking a stand against cheap USB-C cables. A cheap USB-C cable can fry your phone or computer. So it's nice to see that Amazon is taking action, clamping down on the sale of poor-quality USB-C cables that don't make the grade. Amazon has added "non-compliant" USB-C cables to its list of items that are prohibited for sale on its site, as TechCrunch reports. They join products like DVD duplicators, dangerous extension cords, and devices where serial numbers have been removed.

CoolerMaster have an Australia and New Zealand Modding Contest. Taipei, TAIWAN – Cooler Master, today announced the 'ANZ Edition' of Case Mod World Series 2016, a competitive modding event designed to connect modders everywhere. All Australia and New Zealand entrants to Case Mod World Series 2016 are automatically entered into the 'ANZ Edition' competition.




Monday Morning Reviews (0 Comments) (link)
Monday, 4-April-2016 09:53:34 (GMT +10) - by Agg


Cooling:
Gelid Antarctica Ultra-Quiet Tower CPU Cooler on eTeknix.
Noctua NH-L9x65 CPU cooler on LanOC.

Portable & Prebuilt:
Doogee S1 Smartwatch Revealed on TechARP.
Overclockers UK Titan Dark Zone Gaming PC on eTeknix.
Aorus' X3 Plus v5 gaming laptop on TechReport.
Razer Blade Stealth Review: A high caliber ultrabook on TechSpot.
Intel Compute Stick (2nd Generation) on ThinkComputers.

Input Etc:
Corsair Gaming Sabre RGB 10k DPI Optical Mouse on eTeknix.
Bloody B740A Light Strike Keyboard on BenchmarkReviews.
Corsair Strafe RGB Silent Mechanical Keyboard on TechGage.
Tesoro Excalibur V2 keyboard on OCAholic.

Cases:
Cooltek Jonsbo RM1 ATX Mini Tower on NikKTech.
Corsair's Carbide Series 600C on TechReport.
Raidmax Monster II on ThinkComputers.

Power Supply:
Xtorm AL390 18000mAh Laptop Power Bank on NikKTech.
EVGA 650W GQ PSU on PCPerspective.

Storage:
Crucial 480GB BX200 TLC SSD on MadShrimps.
Samsung SSD 750 EVO 120GB and 250GB on LegitReviews.
Silicon Power Armor A85 500GB USB 3.0 HDD on MadShrimps.
WD Labs PiDrive 314GB Hard Drive on LegitReviews.
Synology DiskStation DS716+ SMB Two-Bay NAS and DSM 6 OS on Tweaktown.

Audio Visual:
Oculus Rift VR Unboxing Video on OCInside.
AKG by HARMAN N60nc Active Noise Cancelling Travel Headphones on Tweaktown.
HyperX Cloud Revolver on Vortez.
MP4Nation Brainwavz BLU-200 Bluetooth In-ears on TechPowerUp.

Misc:
iClever USB 3.0 Universal DisplayLink Dock on Tweaktown.
Stanley FatMax LEDLISL Lithium-Ion LED Flashlight on ModSynergy.
Gigabyte GTX 980 Ti XtremeGaming 6GB video card on TechPowerUp.
EVGA Z170 Classified K Motherboard on HWAsylum.
Patriot Viper Elite PC4-24000 2x8GB DDR4 RAM on APHNetworks.




Misc Pics - No Foolin' (48 Comments) (link)
Friday, 1-April-2016 14:29:08 (GMT +10) - by Agg


Ok, here's the real Misc Pics this week. :) The previous batch was of course this year's April Fools joke. There's no OCAU Premium subscriber service. Thanks to Simon and Leo this week!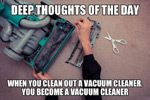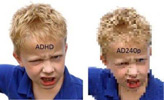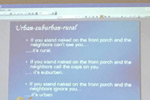 If you particularly want to see the pictures associated with the previous lot of thumbnails, they were borrowed from a September 2014 post.



Early this week!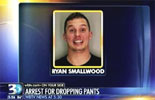 Edit: April Fools!
---
Advertisement:


All original content copyright James Rolfe.
All rights reserved. No reproduction allowed without written permission.
Interested in advertising on OCAU? Contact us for info.