June 2016
AMD Radeon RX480 Reviews (4 Comments) (link)
Thursday, 30-June-2016 07:13:49 (GMT +10) - by booj


Late last night AMD launched their next generation Polaris based RX480 Graphics Card. Is it the compelling mid range GPU AMD has been touting? Here is a list of reviews:

Anandtech
Custom PC Review
Guru3D
Hardware Canucks
Hardware Heaven
Hot Hardware
LanOC Reviews
Legit Reviews
PC Perspective
Phoronix (Tested with Linux)
Tech ARP
Techgage
TechPowerUp
TechPowerUp (Crossfire)
Techspot
The Tech Report
TweakTown




Wednesday Morning Reviews (0 Comments) (link)
Wednesday, 29-June-2016 08:37:51 (GMT +10) - by booj


Motherboards:
GIGABYTE X99-Phoenix SLI (Intel X99) on TweakTown.
Gigabyte X99 Designare EX on Hardware Asylum.

Graphics Cards:
MSI GTX 1070 Gaming X 8 GB on Techpowerup.
EVGA GeForce GTX 1080 SC Gaming ACX 3.0 on Legit Reviews.
MSI GeForce GTX 1070 Gaming X 8G on TweakTown.
NVIDIA GeForce GTX 1070 on TechGage.

Cases:
Thermaltake CORE P5 Open Air Mid Tower Case on Modders-Inc.
Fractal Design CORE 500 Mini-ITX Small Form Factor Chassis on TweakTown.
Raidmax Narwhal Midi Tower on NikKTech.
be quiet! Dark Base Pro 900 on Vortez.
Be Quiet! Dark Base 900 PRO on Guru3D.

Cooling:
Cryorig A40 AIO Water Cooler on OCinside.
Alphacool Eisbaer 240mm AIO Liquid CPU Cooler on Legit Reviews.
Alphacool Eisbaer 240 on techPowerUp.
Alphacool Eisbaer 240 Liquid CPU Cooler on NikKTech.

Input etc:
Corsair's K70 RGB Rapidfire gaming keyboard on The Tech Report.
Bloody B188 Light Strike Keyboard on Benchmark Reviews.
SteelSeries Rival 700 Gaming Mouse on Funky Kit.

Mobile and Laptops:
Razer Blade Stealth on Hot Hardware.
Acer Chromebook 14 on Techspot.
HTC 10 Smartphone on ThinkComputers.
Huawei MateBook on PC Perspective.

Misc:
Synology Diskstation DS416j NAS on OCC.
GELID ZenTree USB Charging Station on TechARP.
Intel Compute Stick on Anandtech.
Roam-e Flying Selfie Drone on CNET.
Razer ManO'War Wireless PC Gaming Headset on Madshrimps.




Space Festival in Melbourne (0 Comments) (link)
Tuesday, 28-June-2016 13:56:20 (GMT +10) - by Agg


I just happened across this - it looks like Melbourne's first Space Festival, the Final Frontier Festival is on from tomorrow (Wednesday) until Sunday. I don't have much more info so check out the website for details, but it looks like tomorrow might be some kind of free family day? Anyway, discussion in this thread.




Tuesday Afternoon (3 Comments) (link)
Tuesday, 28-June-2016 13:22:28 (GMT +10) - by Agg


Quake recently turned 20. Twenty years ago today, id Software released Quake. Following a multiplayer test that gave the world a first glimpse of the studio's new, cutting edge 3d engine, the full game arrived on June 22, 1996. Its bizarre mash-up of medieval architecture and crunchy, industrial weaponry didn't run through the sequels, which have focused on both singleplayer and multiplayer combat, and there hasn't been anything else quite like it in the two decades since release.

The "forced Windows 10 upgrade" jokes continue, but one woman took it seriously, took Microsoft to court and won. One $10,000 judgment against Microsoft isn't going to make a blip in the company's financial earnings or its overall Windows 10 trajectory. But it neatly caps a year of self-inflicted damage regarding Windows 10 and Microsoft's free upgrade. The repeated changes to Windows 10's upgrade policy, mandatory telemetry collection, and decisions to kill off patch notes and make all updates mandatory (plus the issues with UWP and gaming) have collectively left a bad taste in many users' mouths.

Boneburner noticed that Oculus have dropped DRM from their VR software. The Oculus team has reversed course on one of its most unpopular decisions since launching the Rift VR headset in April: headset-specific DRM. After weeks of playing cat-and-mouse to block the "Revive" workaround that translated the VR calls of Oculus games to work smoothly and seamlessly inside of the rival HTC Vive, Oculus quietly updated its hardware-specific runtime on Friday and removed all traces of that controversial DRM.

A learning humanoid robot has escaped its lab for a second time. Despite several rewrites of Promobot's artificial intelligence, the robot continued to move toward exits. "We have changed the AI system twice," Kivokurtsev told the Mirror. "So now I think we might have to dismantle it."

TechSpot compare six generations of GeForce graphics. With the release of Pascal the time has come to revisit history and see how 6 generations of Nvidia GeForce graphics cards compare. From Fermi-based GTX 480 to today's flagship, the GTX 1080, how much faster do you think today's cards are?

The concept of an Open Internet has been upheld in court. The idea of "net neutrality" and democracy of access was inherent in the 'Net's original design, said Jennifer Holt, a UCSB associate professor and researcher of digital media infrastructure policy. For providers like AT&T and Verizon, which had appealed the Federal Communications Commission's 2015 decision that Internet service providers (ISPs) delivered a public utility, a more profitable business model was to be able to "favor their own services, or allow them to collect higher fees for prioritized carriage," Holt was quoted in a UCSB press release.

This is from a year ago but I missed it the first time around - Sniper spotted that NASA have released thousands of Apollo Moon Mission photos onto Flickr. Recently, NASA uploaded just about every image captured by Apollo astronauts on lunar missions, which you can find on their Project Apollo Archive Flickr account. There are some 8,400 photographs in all at a resolution of 1800 dpi, and they're sorted by the roll of film they were on. Meanwhile we seem to have another mini Moon.

ArsTechnica report on Apple's new file system. Apple announced a new file system that will make its way into all of its OS variants (macOS, tvOS, iOS, watchOS) in the coming years. Media coverage to this point has been mostly breathless elongations of Apple's developer documentation. With a dearth of detail I decided to attend the presentation and Q&A with the APFS team at WWDC. Dominic Giampaolo and Eric Tamura, two members of the APFS team, gave an overview to a packed room; along with other members of the team, they patiently answered questions later in the day. With those data points and some first-hand usage I wanted to provide an overview and analysis both as a user of Apple-ecosystem products and as a long-time operating system and file system developer.

Here's a cool project, the Megaprocessor. The Megaprocessor is a micro-processor built large. Very large. Like all modern processors the Megaprocessor is built from transistors. It's just that instead of using teeny-weeny ones integrated on a silicon chip it uses discrete individual ones like those below. Thousands of them. And loads of LEDs.




Sunday Morning Reviews (0 Comments) (link)
Sunday, 26-June-2016 08:28:50 (GMT +10) - by booj


Graphics Cards:
VGA GTX 1080 FTW vs. the Founder's Edition & vs. the Fury X on BabelTechReviews.
Nvidia GeForce GTX 1080 on The Tech Report.
MSI GTX 1070 Gaming X 8G on LanOC Reviews.
GeForce GTX 1070 2-way SLI on Guru3D.

Storage:
Mushkin Triactor SSD Review (480GB) on The SSD Review.
Samsung Portable SSD T3 500GB USB 3.1 Gen 1 Drive on NikKTech.
Silicon Power S55 TLC 120GB and 240GB SSD on Madshrimps.
Crucial MX300 750GB Solid State Drive on ThinkComputers.
OCZ RD400 PCIe NVMe SSD on Benchmark Reviews.

Cases:
In Win 303 on ocaholic.
Phanteks Enthoo Evolv ATX Tempered Glass Edition on TechnologyX.

Input etc:
SteelSeries Apex M500 Mechanical Keyboard on APH Networks.
Logitech G502 Proteus Spectrum RGB Tunable Gaming Mouse on TweakTown.
Logitech G910 Orion Spark RGB Mechanical Gaming Keyboard on TweakTown.
ROCCAT SUORA on Vortez.
XSOUL XM8 Predator Gaming Mouse on Modders-Inc.
Thermaltake Poseidon Z RGB Mechanical Gaming Keyboard on Modders-Inc.

Notebooks:
Alienware 13 OLED Laptop on Hot Hardware.
Gigabyte P57W gaming laptop on The Tech Report.

Misc:
AVEXIR Raiden 32GB 2666MHz C15 DDR4 Memory Kit on Madshrimps.
Striker Pro Hitman Special Edition Headset (PC) (PS4) (WiiU) (XBO) on Gaming Nexus.
NEC MultiSync EA305WMi Professional Monitor With ControlSync on Hpt Hardware.
Samsung Galaxy J Series (2016) Hands-On Preview on Techarp.



Remember to enter our MSI contest, which closes today. Thanks to mpot and BM this week!











































MSI Contest - Closes Today! (1 Comments) (link)
Friday, 24-June-2016 13:21:46 (GMT +10) - by Agg


MSI are running a contest giving away two headsets here in the forums. It seems to be quite a short one, and the winner will be drawn today, so get your entries in ASAP!



click for the thread!






Thursday Morning Reviews (0 Comments) (link)
Thursday, 23-June-2016 07:24:57 (GMT +10) - by booj


Motherboards:
ASUS ROG STRIX X99 GAMING on TweakTown.
Gigabyte 990FX Gaming on Hardware Asylum.
GIGABYTE Z170X-Ultra Gaming on Vortez.

Graphics Cards:
NVIDIA GeForce GTX 1080 SLI on Techpowerup.
Nvidia GTX 1080 Founders Edition on LanOC Reviews.
MSI Gaming 3 and 4-way SLI Bridge Connector on OCC.

Storage:
Drobo 5N NAS on ocaholic.
Western Digital My Passport Wireless Pro 2TB on PC Perspective.
WD My Passport Wireless Pro on Legit Reviews.

Cases:
Cooler Master MasterBox 5 on Modders-Inc.
Cooler Master MasterBox 5 on TechnologyX.
Cooler Master MasterBox 5 First Look on APH Networks.

Keyboards & Mice:
COUGAR ATTACK X3 Keyboard on Techpowerup.
Tt eSports Ventus X Gaming Mouse on OCinside.
Cooler Master Devastator II on ThinkComputers.

Notebooks:
Lenovo ThinkPad X1 Tablet 2 in 1 on Hot Hardware.
Asus Chromebook Flip convertible on The Tech report.

Power Supplies:
be quiet! Dark Power Pro 11 750W on PC Perspective.
Corsair RM750X 750W on NikKTech.

Misc:
Linksys MAX-STREAM WUSB6100M AC600 Micro USB Wireless Adapter on TweakTown.
Corsair Void Hybrid Stereo Gaming Headset on TechnologyX.
DeepCool Captain 240 EX Liquid Cooler on Guru3D.
AVEXIR Raiden 32GB 2666MHz C15 DDR4 Memory Kit on Madshrimps.




Computex 2016 Coverage from windwithme (0 Comments) (link)
Wednesday, 22-June-2016 16:06:32 (GMT +10) - by Agg


Once again windwithme has posted a detailed photo-report of Computex 2016. Lots of photos of new shiny goodies, modded PCs and of course, the inevitable booth babes..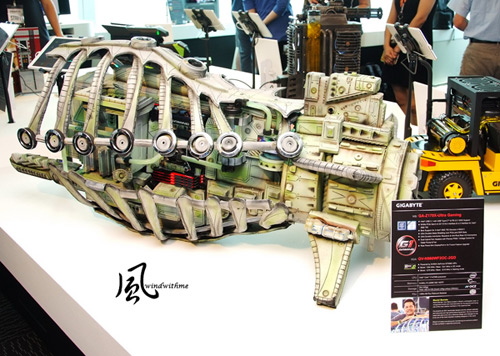 click for the thread!






Tuesday Afternoon (8 Comments) (link)
Tuesday, 21-June-2016 16:23:21 (GMT +10) - by Agg


There's a new world's fastest supercomputer, and once again it's in China. Notably though, it uses Chinese chip technology, not American. The previous fastest supercomputer, China's Tianhe-2, was built using US-made Intel processors. There were plans to upgrade the Tianhe-2's performance last year, but in April 2015 the US government placed an export ban on all high-performance computing chips to China. The Department of Commerce said that exporting such technology was "acting contrary" to American national security or foreign interests, and suggested that an earlier Chinese supercomputer — the Tianhe-1A — had been "used in nuclear explosive activities."

Meanwhile UC Davis have developed a 1000-core processor. Thanks to its ability to shut down individual cores, the chip can handle 115 billion instructions per second while using 0.7W of power. That's enough that you could run it off of a lone AA battery, folks. You aren't about to see mass production. The university had IBM manufacture the chip on a relatively ancient 32-nanometer process when the industry's newest processors are usually made using a smaller, more efficient 14nm technique.

This article reads like something of a conspiracy theory but sounds like it could be a big deal. Recent Intel x86 processors implement a secret, powerful control mechanism that runs on a separate chip that no one is allowed to audit or examine. When these are eventually compromised, they'll expose all affected systems to nearly unkillable, undetectable rootkit attacks. I've made it my mission to open up this system and make free, open replacements, before it's too late.

Techspot show us some weird keyboard layouts. There's no place like home row, am I right? We have all undoubtedly come a long way from typing our very first letters to the point it becomes second nature, but it's probably safe to say that many of us don't know much about what lies beyond the standard QWERTY keyboard. Well, there's so much more. Let's take a look at some popular and regional keyboard layouts.

SkyMaster noticed that Estonia are soon to get Europe's first 10Gbps residential network. Nokia and Estonia-based cable operator Starman have announced that they will deploy the first nationwide 10-gigabit residential network in Europe. The new Ethernet Passive Optical Network (10G EPON) – built by Nokia – is planned to enable Starman to "cost-effectively" deliver new ultra-broadband services to residential customers living in Estonia, Nokia said in a statement.

Meanwhile, in Australia, Delimiter are calling for a Royal Commission into the NBN, thanks SiliconAngel. The following is an open letter to Australia's politicians demanding a Royal Commission be held into the politically motivated destruction of the NBN project. If you agree: Sign this petition on Change.org, note your support in the comments below this article, and forward this letter to your political representatives.

FunkyKit have an interview with Roland Lim of Intel. We managed to interview and have a conversation with Roland Lim, the Regional Communications Manager, Intel Asia Pacific & Japan. We talk about the recent launch of Intel's Broadwell-E processor, the Intel Developer Forum – IDF, and the Intel Extreme Masters – Esports.

Some Computex stragglers: Gigabyte AORUS overview from TechARP, while FunkyKit cover the HWBOT World Tour and the Mod in Taiwan competition. Tech Report have also posted their full coverage. Now that we've had some time to shake off the jet lag and rub the afterimages of miles and miles of RGB LED glare from our eyes, we've sifted through our notes and the thousands of pictures we took while we were on the show floor to offer up a small slice of what it's like to walk among the acres of hardware on display from all over the world.




Tuesday Afternoon Reviews (0 Comments) (link)
Tuesday, 21-June-2016 14:27:02 (GMT +10) - by Agg


Portable & Prebuilt:
Dell XPS 13 Gold Edition on TheSSDReview.
ASRock DeskMini 110 Mini-STX Mini PC on Tweaktown.

Storage:
DataTraveler Vault Privacy 3.0 on BenchmarkReviews.
Intel 535 Series 240GB SSD on NikKTech.
Lexar High-Performance 200GB UHS-I MicroSD Memory Card on Tweaktown.

Cooling:
CRYORIG R1 Universal CPU Cooler on FunkyKit.
Raijintek Triton 280 Green/Red/Blue AIO Liquid Cooler on FunkyKit.

Misc:
LiteHawk QUATTRO NEON Quadcopter Drone on ModSynergy.
NVIDIA GeForce GTX 1070 On Linux: Testing With OpenGL, OpenCL, CUDA & Vulkan on Phoronix.
It's All Relative – An In-depth Look At Paradox's Stellaris game on Techgage.
FSP Hydro G 850W Power Supply on APHNetworks.
Tt eSPORTS COMMANDER COMBO Multi Light mouse and KB on Vortez.
Thermaltake Core X5 Cube Chassis on LegitReviews.




Sunday Morning Reviews (0 Comments) (link)
Sunday, 19-June-2016 07:32:24 (GMT +10) - by booj


Motherboards & CPUs:
ASRock Z170M OC Formula on Techpowerup.
Intel Core i7-6950X vs Core i7-5960X - 2D Performance on ocaholic.

Graphics Cards:
Gigabyte GeForce GTX 1080 G1 Gaming on Techspot.
ASUS ROG Strix GeForce GTX 1080 on Guru3D.
ASUS GTX 1080 Strix Gaming 8 GB on Techpowerup.
MSI GTX 1080 & GTX 1070 Gaming X 8G Overclocking on OCC.

Storage:
WD My Cloud Expert Series EX2100 8TB NAS Server on NikKTech.
Seagate NAS HDD ST8000VN0002 8TB Hard Drive on APH Networks.
Corsair Neutron XTi 480GB & 960GB SATA III SSD on TweakTown.
ICY DOCK ToughArmor MB991U3-1SB 2.5 Inch USB 3.0 Enclosure on BigBruin.
ADATA Premier SP550 120GB, 240GB and 480GB SSD on Legit Reviews.
Samsung Portable SSD T3 on ThinkComputers.
Crucial MX300 SSD on Vortez.

Input etc:
Tt eSPORTS Level 10 M Advanced Gaming Mouse on TweakTown.
Bloody B720 Light Strike Keyboard on Benchmark Reviews.
Corsair Lapdog keyboard tray on The Tech Report.
Ozone Neon 3K on ocaholic.

Cases:
SilverStone Redline RL05 Case on Hardware Asylum.
Thermaltake Core X31 Mid-Tower Chassis on TweakTown.

Cooling:
AMD Wraith Cooler Performance on FX-6350 Black Edition on Neoseeker.
Silverstone Argon Cooler Round Up on Hardware Asylum.

Systems:
GIGABYTE Aero 14 Gaming Laptop on Techarp.
Asrock DeskMini 110 on Legion Hardware.

Audio:
Antion Audio ModMic on LanOC Reviews.
Polk Audio T-Series Home Theater System on Gaming Nexus.
Creative Sound BlasterX H7 Gaming Headset on Madshrimps.
Antlion ModMic 4.0 Attachable Headphone Microphone on Techgage.
AntLion ModMic 4.0 Uni-directional with Mute on OCC.

Misc:
TP-LINK Smart Plug on Hardware Secrets.
Crucial Ballistix Elite 16GB 2666 DDR4 Memory Kit on Madshrimps.



Friday again! Now we've dug all the mud out of the shed, I hope the rain forecast for this weekend isn't too heavy..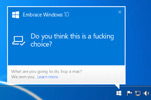 Thursday Afternoon (11 Comments) (link)
Thursday, 16-June-2016 16:45:31 (GMT +10) - by Agg


In a surprising move, Microsoft are going to acquire LinkedIn, for $26.2 billion. "The LinkedIn team has grown a fantastic business centered on connecting the world's professionals," Nadella said. "Together we can accelerate the growth of LinkedIn, as well as Microsoft Office 365 and Dynamics as we seek to empower every person and organization on the planet." Microsoft is planning to close its acquisition later this year, and the deal has been unanimously approved by the boards of directors of both companies.

Wired report on a new chip startup which will apparently transform the tech industry. This new chip will sit inside networking switches, hardware devices that play a fundamental role in directing traffic across the Internet. Switches shuttle data between the thousands upon thousands of computers operated by everyone from app makers like Google and Facebook to wireless providers like AT&T, and the Barefoot chip will change these devices in a significant way. The big difference is that anyone can program this chip. In other words, they can write software that changes what this chip does, much like anyone can write an app that changes what an iPhone does.

HWCanucks have a video touring a Gigabyte factory. While in Taipei, we were invited to visit one of Gigabyte's factories to see how motherboard are made. This glimpse into production, QC and packaging is a rare glimpse on how these components are made. Too bad we didn't see a production of something more high end like their new X99 Designare boards.

The CSIRO's Parkes radiotelescope has detected complex molecules, hinting at the possibility of life outside the solar system, thanks Sniper. The molecule, propylene oxide, is the most complex molecule found in space to date and is known as a chiral molecule meaning it has a mirror image of itself, much like we have a left and a right hand. Chiral molecules are essential to biology on Earth, but until now they hadn't been known to exist outside our own solar system.



Videocard:
MSI GeForce GTX 1080 Gaming X 8G on TweakTown
HIS Radeon R7 360 GREEN iCooler OC 2GB Graphics Card on NikKTech
Gigabyte GTX 1080 G1 Gaming 8 GB on Tech Powerup
Asus ROG Strix GeForce GTX 1080 on Hexus
MSI GeForce GTX 1070 Gaming X on HiTech Legion

PSU:
Silverstone Strider Titanium 600 W on HWI
Corsair Vengeance 650M 650W on JonnyGuru

Motherboard:
ASRock Z170M OC Formula (Intel Z170) Motherboard on TweakTown
X99 Charts: 15 Boards - Gigabyte X99-Ultra Gaming on Ocaholic

Storage:
Crucial MX300 750GB SATA III SSD on TweakTown
Crucial MX300 SSD Review (750GB) on The SSD Review
Samsung 750 EVO 500GB SSD on Guru3D
Crucial MX300 SSD on Tech Report
Crucial MX300 SSD on Legit Reviews
Crucial MX300 750GB 2.5" SATA SSD on PC Perspective
Synology DiskStation DS216+ NAS on Think Computers

Misc:
Shadwen (PS4) on Gaming Nexus
Asus RT-AC88U AC3100 MU-MIMO Router on Hot Hardware
SteelSeries Apex M500 Gaming Mechanical Keyboard on Anandtech
Kirin 650-Powered honor 5C Smartphone on TechARP




Tuesday Morning Reviews (0 Comments) (link)
Tuesday, 14-June-2016 11:39:57 (GMT +10) - by Agg


Audio Visual:
LucidSound LS30 Gaming Headset on GamingNexus.
AudioMX HB-8A Bluetooth Headphones on NikKTech.
Corsair VOID RGB USB headset on Vortez.

Motherboard & CPU:
Athlon X4 880K CPU on HWSecrets.
GIGABYTE GA-990X Gaming SLI on Vortez.

Cases:
Streacom FC5A Fanless Chassis on TechnologyX.
Cooler Master MasterCase Maker 5 on OCAholic.
Fractal Design Define Nano S mITX Computer Case on APHNetworks.

Video Cards:
ASUS STRIX GTX 1080 on Vortez.
MSI GTX 1080 Gaming X 8 GB on TechPowerUp.
Gigabyte GeForce GTX 1080 G1 GAMING on Guru3D.
MSI GTX 1080 & GTX 1070 Gaming X 8G on OCClub.
GeForce 368.39 brings more performance to the GTX 1080 on Babeltech.
Deep Learning & CUDA Benchmarks On The GeForce GTX 1080 Under Linux on Phoronix.

Misc:
Easy Roller Polyhedral Gaming Dice on BenchmarkReviews.
Razer Turret Review: A compact, wireless lapboard for gaming on the couch on TechSpot.
Total War: Warhammer DirectX 12 Graphics Performance Analysis on eTeknix.
Synology DS416slim 4-bay NAS on MadShrimps.
Avexir Impact ROG Certified DDR4-2666 16GB Dual-Channel Memory on Tweaktown.
Tenda AC15 Smart Dual-Band Gigabit WiFi Router on FunkyKit.
Alienware 13 With OLED: Hands-On The Future Of Notebook Displays on HotHardware.
XCELLON AC & USB Power Bank (PB-1200AC) on ModSynergy.




Sunday Morning Reviews (0 Comments) (link)
Sunday, 12-June-2016 03:00:11 (GMT +10) - by booj


Motherboards & CPUs:
Gigabyte's Z170X-UD3 on The Tech Report.
7th Generation AMD A-Series APUs Revealed on TechARP.
GIGABYTE X170-Extreme ECC (Intel C236) on TweakTown.
AMD Athlon X4 845 CPU on OCC.

Graphics Cards:
MSI GeForce GTX 1070 Gaming X on Guru3D.
NVIDIA GeForce GTX 1070 8 GB on TechPowerup.

Storage:
Samsung 750 EVO 500GB SATA III SSD on TweakTown.
SanDisk X400 SSD Review (512GB) on The SSD Review.
Samsung Portable SSD T3 (1TB) on Bjorn3D.
Seagate Enterprise Capacity 3.5 10TB Helium ST10000NM HDD on TweakTown.
Angelbird Wings PX1 SSD Adapter on Techpowerup.
Seagate Enterprise Capacity 8TB HDD on OCC.

Input etc:
Sandberg ThunderStorm Gaming Keyboard on NikKTech.
SteelSeries APEX M500 Mechanical Gaming Keyboard on Techgage.
Corsair K70 RGB RAPIDFIRE Mechanical Gaming Keyboard on Madshrimps.
Precision Gaming Mouse Round-Up on Hot Hardware.
Logitech G502 Proteus Spectrum on Bjorn3d.

Audio:
Corsair VOID Surround 7.1 Channel Gaming Headset on PC Perspective.
Tesoro OLIVANT A2 PRO VIRTUAL 7.1 GAMING HEADSET on Modders-Inc.

Memory:
Crucial Ballistix Sport LT 2400MHz DDR4 SODIMM Memory Kit on Legit Reviews.
Kingston HyperX Savage Black HX426C15SBK4/64 4x16GB DDR4 RAM on APH Networks.

Cooling:
Scythe Kabuto 3 CPU Cooler on Funky Kit.
Thermaltake Pacific PR22-D5 Pump Reservoir with Silent Kit on Hardware Asylum.

Misc:
GELID ZenTree USB Docking Station on Techarp.
Intel NUC6i5SYK Skylake SFF HTPC kit on Missing Remote.



Slightly early - thanks to mpot, Psychobunny and Hoff this week!










































Keyboard/Mouse:
Corsair M65 PRO RGB Mouse on Benchmark Reviews
Razer Blackwidow X Chroma on LanOC

Case:
NZXT Manta on Bjorn3D
be quiet! Silent Base 600 on Ocaholic
Phanteks Enthoo EVOLV ATX Tempered Glass Edition on Custom PC

Audio:
Braven BRV-X Bluetooth Speaker on ThinkComputers.org
Hercules WAE Outdoor Rush Bluetooth speaker on The Gadgeteer

PSU:
Corsair SF Series 600W Power Supply on PC Perspective
Be Quiet! Pure Power 9 CM 600W on Hardware Insights
SilverStone ST80F-TI 800W Power Supply on HardOCP

Mini PC/Portable:
Intel Skull Canyon NUC NUC6i7KYK Mini PC on TweakTown
Acer Aspire Switch 11 V Tablet and Keyboard on ChannelPro

Games:
Overwatch on Hot Hardware
Overwatch on Ausgamers

Misc:
Addonics M.2 PCIe to SFF-8643 (U.2) Storage Adapter on TweakTown
Corsair Lapdog Gaming Control Center on PC Perspective
Basemark PAT - USB Power Meter on Legit Reviews
HTC 10 Mobile Phone on Techspot
EKWB EK-XLC Predator 360 AIO Watercooling Kit on Bjorn3D
Linksys EA7500 AC1900 MU-MIMO Gigabit Router on Madshrimps
NVIDIA's GeForce GTX 1080 GPU benchmarked at Triple 4K on TweakTown




Wednesday Morning (8 Comments) (link)
Wednesday, 8-June-2016 10:05:28 (GMT +10) - by Agg


BabelTech have an article on the (Sad) State of CrossFire and SLI. We are going to test 25 modern PC games with both SLI and CrossFire to evaluate scaling with 290X Crossfire as well as with GTX 980 and GTX 980 Ti SLI. The results may surprise you as these games mostly include AAA titles from 2015 and 2106, including 3 DX12 games.

I noticed a familiar name in this article on SAGE-AU's concerns about Christopher Pyne's recent comments about internet speeds. Speaking on the ABC's Q&A program at the end of last month, Pyne replied to an audience member saying that Australians "simply didn't need the speeds" that Labor's fibre-to-the-premises model for the NBN would have delivered. "Minster Pyne's comments are based on a gross over-simplification of the issues involved, and as a result, are just wrong" said the group's President Robert Hudson. "They're even worse coming from a minister responsible for Innovation, Science and Industry – some of the areas in which faster Internet access are the most critical".

It seems the NBN is a major electoral issue for 6% of voters. The National Broadband Network (NBN), although widely supported by the electorate, is far from the most important issue at the election, an exclusive ZDNet survey undertaken by Metapoll has revealed. The poll showed that overall, voters rate the economy as the most important issue, chosen by 23 percent of respondents. It was followed by health, climate change, education, asylum seekers, leadership, and, in last place, the NBN.

Apparently people hit 5.2 - 5.7GHz with Broadwell-E at Computex, thanks David. At an overclocking event at the Computex trade show in Taipei on Tuesday, large tanks of liquid nitrogen stood on the ready to help overclockers keep the processors cool. Roman Hartung, a product engineer from Berlin's CaseKing, was pouring some of this into a container vessel on top of a Broadwell-E chip. The chip was running at around -110 degrees Celsius, which is the coldest the chip will run, he said. Any colder and it shuts down.

Google are working on an AI Kill Switch. It's why folks like Tesla mastermind Elon Musk and noted astrophysicist Stephen Hawking are so determined to warn us of the terrifying implications that could culminate in a Skynet situation where the robots and algorithms stop listening to us. Google is keen to keep this sort of thing from happening, as well, and has published a paper (PDF) detailing the work its Deep Mind team is doing to ensure there's a kill switch in place to prevent a robocalypse situation.

Netflix have an interesting technical article about the perception of video quality. At Netflix we care about video quality, and we care about measuring video quality accurately at scale. Our method, Video Multimethod Assessment Fusion (VMAF), seeks to reflect the viewer's perception of our streaming quality. We are open-sourcing this tool and invite the research community to collaborate with us on this important project.

BlueSmurf sends word of a (somewhat Facebooky) competition to win a networking setup. This Kit is suitable for large homes on blocks up to 800sqm and includes: Ubiquiti ToughSwitch PoE 5 Port Gigabit Switch - 3 Pack Unifi UAP Wireless Access Points (2.4Ghz 300mbps 802.11n) - 4 x 20m Cat5e Tough Network Cables with removable PG9 Gland.

Here's a video showing the construction status of Apple's spaceship campus. Take an aerial tour via drone of Apple's stunning new headquarters, Apple Campus 2 for June 2016.




Tuesday Afternoon Reviews (0 Comments) (link)
Tuesday, 7-June-2016 13:59:05 (GMT +10) - by Agg


CPU & Motherboard:
Intel Core I7 6950X Extreme Edition Broadwell-E Overclocking on OCClub.
Intel Core i7-6950X Broadwell-E 10-core desktop CPU on TechSpot.

Storage:
SanDisk SSD Plus and Z410 SATA III SSD on Tweaktown.
QNAP TBS-453A 4-Bay M.2 SSD NASbook on TechPowerUp.
Stardom SOHOTANK ST2-TB Thunderbolt 2 Dual-Bay DAS on Tweaktown.
QNAP TS-531P Quad-core Business-class NAS on MadShrimps.

Input Etc:
Corsair K65 RGB RAPIDFIRE Keyboard on BenchMarkReviews.
GAMDIAS Hermes RGB Mechanical Keyboard on APHNetworks.
Razer BlackWidow X Chroma keyboard on Vortez.
Corsair Sabre RGB mouse on Vortez.

Power Supply:
Thermaltake ToughPower DPS G 850W Power Supply on NeoSeeker.
Cooler Master V750 750W Power Supply on APHNetworks.

Misc:
Fractal Design Define Nano S Mini-ITX Enclosure on PC Perspective.
GeForce GTX 1080 2-way SLI on Guru3D.
The Ditto – Cell Phone Alert on HWSecrets.
Scythe Fuma Twin-Tower CPU Cooler on NikKTech.




Computex Headlines (0 Comments) (link)
Tuesday, 7-June-2016 11:24:33 (GMT +10) - by Agg


Here's some headlines from Computex 2016 in Taiwan:

5 Takeaways From The Intel Computex 2016 Keynote on TechARP.
AMD Polaris Radeon RX 480 will launch for $199, more than 5 TFLOPS of compute on PC Perspective.
AMD Introduces 7th Generation APUs: Bristol Ridge Takes Center Stage on PC Perspective.
First AMD Polaris Radeon RX 480 Unveil Targets Mainstream VR Experiences At $199 on HotHardware.
Computex 2016 Live Coverage Day 2 on TechARP.
Computex 2016 – Day 2 with Corsair, Gigabyte, Antec, Lian-Li, Phanteks, Patriot on FunkyKit.
Computex 2016 Live Coverage Day 3 on TechARP.
Alienware 13 OLED & More @ Computex 2016 on TechARP.
Computex 2016 Live Coverage Day 4 on TechARP.
Computex 2016 Live Coverage Day 5 on TechARP.
AMD Technologies Revealed at Computex 2016 on TechARP.
MSI VR PC Backpack, Gaming Laptops, GTX 1080 and Aegis Mini PC on FunkyKit.
Deepcool Genome Chassis, AIO Watercooling and GamerStorm on FunkyKit.
Chaintech and Colorful, VR Experience, GTX 1080 and Media Players on FunkyKit.
Asus Zenbook 3, Zenphone 3, ROG Motherboards and Gaming Laptops on FunkyKit.
Thermaltake Core P3 & P5, Liquid Cooling, Tt Sports and Modded PCs on FunkyKit.
G.Skill Memory 4500MHz DDR4 and OC World Record Stage on FunkyKit.
Cooler Master Parachute VR Experience, 3D Printing and Live Twitching on FunkyKit.
Adata Technology, DDR4 Ram, SSDs and USB devices on FunkyKit.




Sunday Night Reviews (4 Comments) (link)
Sunday, 5-June-2016 19:38:51 (GMT +10) - by Agg


Slightly alarming quantity of rain here.. hope you're all keeping safe and dry if you're also in the affected areas.

Video Cards:
NVIDIA Quadro M2000 Review: Affordable Maxwell Pro Graphics on HotHardware.
NVIDIA GeForce GTX 1070 on HotHardware.
NVIDIA GeForce GTX 1070 Overclocking on OCClub.
NVIDIA GeForce GTX 1080 Overclocking & Best Playable Settings At 4K & Ultrawide on Techgage.
MSI GeForce GTX 1080 GAMING X 8G on Guru3D.
NVIDIA GeForce GTX 1080 On Linux on Phoronix.

Motherboard & CPU:
Intel's first 10-core desktop CPU will cost $1,723 on Engadget, thanks aftahours.
Core i7-6700K CPU on HWSecrets.
Intel Core i7-6950X Extreme Edition 10-Core CPU on HotHardware.
Intel Core i7-6950X Processor on LegitReviews.

Storage:
ASUSTOR AS3204T Four-Bay Consumer NAS on Tweaktown.
Techman SSD XC100 Series NVMe SSD Review (3.2TB) on TheSSDReview.
asustor AS3102T NAS on ComputingOnDemand.
Seagate Backup Plus Ultra Slim 2TB Portable HDD on Tweaktown.
Kingston UV400 480GB TLC SSD on LegitReviews.
SanDisk iXpand 64GB USB 3.0 iOS Flash Drive on Tweaktown.
Seagate Personal Cloud Pro (2-Bay) 4TB NAS on NikKTech.

Prebuilt & Portable:
Maingear RUSH SuperStock X99 Review: PC Gaming Like A Boss on HotHardware.
Dell Latitude 13 7370 Review: A Sleek Business-Class Ultrabook on HotHardware.
Dell Inspiron 17 7000 – World's Largest 2-in-1 Laptop on TechARP.

Misc:
Auroza X1 Gaming Chair on Modders-Inc.
SteelSeries Siberia 200 and Apex M500 headphones and keyboard on LanOC.
FOBO Tire Plus All Bluetooth Smart Tire Pressure Monitoring System on NikKTech.
NZXT Manta mITX Computer Case on APHNetworks.
Noctua NH-C14S CPU cooler on TechPowerUp.
Foscam Huntvision 720p Four-Camera DIY NVR Security System on Tweaktown.
Total War WARHAMMER DirectX 12 PC graphics performance on Guru3D.
XCELLON AC & USB Power Bank (PB-1200AC) on ModSynergy.
Bloody AL90 Laser Gaming Mouse on BenchmarkReviews.



Friday again! The first one this week is from Steve, in response to one from last week..











































Wednesday Morning (2 Comments) (link)
Wednesday, 1-June-2016 10:16:25 (GMT +10) - by Agg


Computex is underway in Taiwan again - some Australian modders are in a modding contest and would appreciate any votes if you like their work. Also from Computex: TechARP have day 1 coverage, as do FunkyKit, with some earlier stuff here.

Adam sends word of a Hak5 meetup in Sydney on June 4th. Meetup with Darren Kitchen and Sebastian Kinne on June 4, 8pm at Shady Pines Saloon, 4/256 Crown St, Darlinghurst NSW 2010, Australia.

I didn't even know this was a thing, but apparently Australian teenagers are losing big in Counter-Strike gambling, thanks tired. Young gamers told the ABC watching the excitement of these online personalities gambling made them want to get involved. "Seeing how much they go in, how much they got out of it and just wanting to be like that," Jordan Bruce said. The emergence of skins gambling has sparked concern in the industry.

If you've got a GTX 1080 and it's just not fast enough, try this overclocking guide from Guru3D. Today an article slash guide dedicated on overclocking the GeForce GTX 1080 with AfterBurner 4.3.0. Can we take it towards 2000 MHz ? Yes we can. Armed with a new trick or two overclocking will never be the same though. But if you want another notch extra performance out of an already seriously fast Nvidia GeForce GTX 1080, we'll gladly teach you how to do it.

ARM have some new goodies, covered on PC Perspective. Today ARM is announcing their next CPU core with the introduction of the Cortex-A73. They are also unwrapping the latest Mali-G71 graphics technology. Other technologies such as the CCI-550 interconnect are also revealed. It is a busy and important day for ARM, especially in light of Intel seemingly abandoning the sub-milliwatt mobile market. Anandtech have also posted their thoughts on the Cortex-A73.

OCInside continue comparing coolers. Today, there is an overview with selected coolers from Arctic, Cooler Master, Cryorig, Enermax, Intel, Scythe and Thermaltake, tested on an Intel Core i5 system in the second part of the cooler chart. So you can easily find the right air cooler or AIO water cooler for your AMD PC or Intel PC and get a quick comparison of the cooler test results.

Vivid is on in Sydney, and Intel are going to be flying 100 drones in a spectacular display. Assuming it's stopped raining by then. Drone 100, Intel's world-record-holding drone performance, will be making its public debut as part of Vivid Sydney. For five nights only, from 8 to 12 June, 100 illuminated drones will perform a spectacular choreographed routine over Sydney Harbour, accompanied by the breathtaking sounds of the Sydney Youth Orchestra.



---
Advertisement:


All original content copyright James Rolfe.
All rights reserved. No reproduction allowed without written permission.
Interested in advertising on OCAU? Contact us for info.