July 2017
AMD Ryzen RX and Threadripper Details (0 Comments) (link)
Monday, 31-July-2017 14:00:06 (GMT +10) - by Agg


AMD have unveiled the Radeon RX Vega 64 and RX Vega 56 graphics cards, their new high-end models. To quote Tech Report: The RX Vega 64 Liquid-Cooled Edition will be the highest-performance Vega card at launch. This card will offer a typical boost range of 1677 MHz, a base clock of 1406 MHz, and a board power of 345W. This card will offer peak single-precision performance of 13.7 TFLOPS and peak half-precision performance of 27.5 TFLOPS.

More coverage on Tweaktown, HotHardware, PC Perspective and TechPowerUp (with more here). PC Perspective have info on the Vega Nano too. Vega GPU discussion continues in this thread in our forums.

Also from AMD, more details on their Threadripper CPU product. Again from Tech Report: All Threadripper chips start with an Epyc-esque multi-chip module that uses two of AMD's eight-core Zen dies connected over the company's Infinity Fabric. To achieve its quad-channel memory architecture, Threadripper yokes the dual-channel memory controller on each die into the fabric, and it also enables all 32 of the PCIe lanes available from each die to create the 64 PCIe lanes available to all Threadrippers.

More info on PC Perspective and discussion continues in the enormous Zen Core thread.




Monday Afternoon (2 Comments) (link)
Monday, 31-July-2017 13:26:35 (GMT +10) - by Agg


Samsung have overtaken Intel to become the world's biggest chip maker, by income. As The Associated Press notes, Intel had been the leading semiconductor company by sales since 1992. But as sales of personal computers have declined with the rise of smartphones and other mobile devices, Samsung's chip business has benefited. "Greater use of smartphones and tablet PCs instead of computers is driving the rise of companies like Samsung," Nomura Securities senior analyst Chung Chang Won told the news service.

Meanwhile Micron has a new video showing how memory chips are made. From laptops to mobile phones to connected cars and homes, memory and storage are helping change how the world works, plays, communicates and connects. Check out this behind the scenes look at Micron's state of the art fabrication process for how memory chips are made – from initial design all the way through testing and packaging.

QLD Police are considering listening in on suspects via connected devices. "It is not outside the realm that, if you think about the connected home that we now look at quite regularly where people have their security systems, their CCTV systems and their computerised refrigerator all hooked up wirelessly, you could actually turn someone's fridge into a listening device," he said, according to the Brisbane Times.

The ACCC are looking into broadband speeds, and have recommendations of how to test and resolve any speed issues. The ACCC's chairman Rod Sims says we should expect a healthy and competitive sector. But he also says many consumers are "confused about broadband speed advertising" and the industry has been "inconsistent in making clear, accurate information available". So it is crucial for the ACCC to ensure that companies do not mislead consumers about the speeds offered by their ISP.

The BBC will be broadcasting eSports. Almost certainly not viewable here, but it's an interesting milestone. Big announcement. We're going to bring you four hours of live esports coverage every weekend for the next six weeks. In the first deal of its kind for the BBC (we like to be first), we've signed up the Gfinity Elite League Series One.




Sunday Afternoon Reviews (0 Comments) (link)
Sunday, 30-July-2017 15:40:50 (GMT +10) - by booj


Motherboards & CPUs:
Intel Core i9-7900X Processor on Legit Reviews.
Core i9-7900X on Techgage.
ECS Z270H4-I on OCC.
Alienware Area-51 Ryzen Threadripper Edition Hands-On on Hot Hardware.
Intel Core i7-7820X on Toms Hardware.

Graphics Cards:
ASUS GeForce GTX 1060 Dual 3G on TweakTown.
KFA2 GeForce GTX 1080 Ti HOF on Guru3D.

Storage:
Seagate IronWolf Pro 10TB SATA III HDD on NikKTech.
Plextor M8SeGN 512 GB M.2 NVMe SSD on OCinside.
Adata XPG SX950 SSD on Toms Hardware.

Input etc:
AZIO Retro Classic on techPowerUp.
Fnatic Gear RUSH G1 Mechanical Gaming Keyboard on TweakTown.
Logitech MK850 Performance Mouse & Keyboard Combo on TweaKTown.
Fanatec ClubSport Lite Elite on PC Perspective.

Misc:
Focal Spark Wireless Bluetooth Earphones on APH Networks.
FSP Windale 6 CPU Cooler on TweakTown.
Team Group T-Force Night Hawk RGB DDR4 on techPowerUp.
DOOGEE Shoot 1 Smartphone on Madshrimps.
Thermaltake View 31 Tempered Glass Edition Case on Hardware Asylum.



Happy SysAdmin Day! Thanks to Dan, Matt, Patrik and Brendan this week!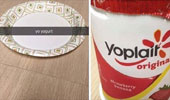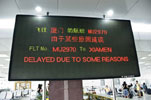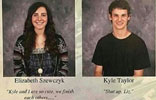 Friday Morning Reviews (0 Comments) (link)
Friday, 28-July-2017 06:51:08 (GMT +10) - by booj


Input etc:
MSI Clutch GM60 & GM70 Gaming Mice on Neoseeker.
Tt eSPORTS MEKA Pro Mechanical Gaming Keyboard on NikKTech.
Tt eSPORTS MEKA PRO Gaming Keyboard on Modders-Inc.
Penclic Mini Keyboard C2 on techPowerUp.
ASUS ROG Pugio on Vortez.
AZIO Retro Classic Mechanical Keyboard on Benchmark Reviews.
HyperX Pulsefire FPS Gaming Mouse on Techgage.

Memory:
Team T-Force Night Hawk RGB DDR4-3000 RAM Kit on TweakTown.
Ballistix Elite 64GB DDR4-3000 Quad Channel Memory Kit on Funky Kit.

Storage:
Toshiba N300 8TB High-Reliability HDD on TweakTown.
Toshiba XG5 1TB OEM M.2 NVMe PCIe SSD on TweakTown.

Mobile:
Microsoft Surface Pro (2017) vs. Apple iPad Pro (2017) on PC Perspective.
OnePlus 5 on Techspot.

Software:
Radeon Software Crimson ReLive Edition 17.7.2 on The Tech Report.
AMD Radeon Crimson ReLive 17.7.2 on techPowerUp.

Misc:
Patriot Viper V361 And V370 Headsets on Techgage.
Intel Core i9 7900X & Core i7 7740X on OCC.
AMD Radeon Pro WX 3100 Workstation Graphics Card on Techgage.
Alphacool Eiswand External CPU Liquid Cooler on TweakTown.



This morning sees the launch of AMD's Ryzen 3 CPUs, which round out the AMD mainstream range along with the Ryzen 5 and 7 series. On paper they look like strong contenders, bringing affordable quad cores to the entry level.

Here's a list of reviews:

AMD Ryzen 3 1300X and Ryzen 3 1200 on Anandtech.
AMD Ryzen 3 1200 and 1300X on Guru3D.
AMD Ryzen 3 1300X & 1200 on Hardware Canucks.
AMD Ryzen 3 1300X and Ryzen 3 1200 on Hexus.
AMD Ryzen 3 1300X And 1200 on Hot Hardware.
AMD Ryzen R3 CPUs on LanOC Reviews.
AMD Ryzen 3 1200 and Ryzen 3 1300X Processor on Legit Reviews.
AMD Ryzen 3 Series on Madshrimps.
AMD Ryzen 3 1200 & 1300X on Neoseeker.
AMD Ryzen 3 1300X and 1200 on PC Perspective.
AMD Ryzen 3 Processor Tech Report on Tech ARP.
AMD Ryzen 3 1300X 3.4 GHz on techPowerUp.
AMD Ryzen 3 1200 3.1 GHz on techPowerUp.
AMD Ryzen 3 on Techspot.
AMD Ryzen 3 1300X and Ryzen 3 1200 on The Tech Report.
AMD Ryzen 3 1300X on Toms Hardware.
AMD Ryzen 3 1300X and Ryzen 3 1200 on TweakTown.
AMD Ryzen 3 1200 and 1300X on Vortez.




Wednesday Morning (2 Comments) (link)
Wednesday, 26-July-2017 11:09:13 (GMT +10) - by Agg


The NSW Government is launching a quantum computing fund. The fund will inject money into research in a state that is already home to some of the world's leading researchers in the field, where University of New South Wales professor Michelle Simmons is considered a leading expert. Deputy Premier and Minister for Skills and Small Business John Barilaro said he was hoping to turn NSW into a global hub for quantum computing science.

Intel's principal engineer has left the company, but apparently not to go to AMD. In that role, Piednoël fathered the company's first dual-processor high-end desktop (HEDT) platform, Skulltrail, launched the Extreme Edition brand, optimised performance on the Pentium 4, and aided engineering of the Katmai, Conroe, Penryn and Nehalem central processing unit (CPU) and Sandy Bridge to Skylake, Kaby Lake, Skylake-X, and Atom system-on-chip (SoC) product families.

People are upset that Microsoft are killing Paint! Now Microsoft has announced that, alongside Outlook Express, Reader app and Reading list, Microsoft Paint has been signalled for death having been added to the "features that are removed or deprecated in Windows 10 Fall Creators Update" list. However it seems it will just be moved to the Windows Store and still be available for free.

TechARP have gathered together the info that's known about AMD's Threadripper CPU. The AMD Ryzen Threadripper will have up to 16 cores, processing up to 32 simultaneous threads. It will use the new Socket TR4, have quad-channel DDR4 memory support and feature 64 PCI Express lanes. If you were impressed by the 8-core AMD Ryzen 7 processors (read our AMD Ryzen 7 1800X review), just imagine how powerful the 16-core AMD Ryzen Threadripper processor will be.

Meanwhile AMD's CTO has explained the difficulties of moving to 7nm. To gear up for 7nm, "we had to literally double our efforts across foundry and design teams…It's the toughest lift I've seen in a number of generations," perhaps back to the introduction of copper interconnects, said Mark Papermaster, in a wide-ranging interview with EE Times. The 7nm node requires new "CAD tools and [changes in] the way you architect the device [and] how you connect transistors—the implementation and tools change [as well as] the IT support you need to get through it," he said.

The Mac platform's reputation for being resistant to malware may be under attack. A mysterious piece of malware has been infecting hundreds of Mac computers for years—and no one noticed until a few months ago. Earlier this year, an ex-NSA hacker started looking into a piece of malware he described to me as "unique" and "intriguing." It was a slightly different strain of a malware discovered on four computers earlier this year by security firm Malwarebytes, known as "FruitFly."

USB 3.2 is on the way. "With increased performance and seamless compatibility, the new USB 3.2 specification brings even more speed and bandwidth benefits to new USB 3.2 devices, while remaining compatible with USB 3.0 and earlier devices," said Roanne Sones, General Manager, Strategy and Ecosystem for Windows and Devices, Microsoft. "We're excited to work with our partners in the USB 3.0 Promoter Group to help showcase these benefits to users around the world."

Techspot look back at some awkward moments in tech. Technology may shape the world we live in today, but there are many tech lovers who still consider themselves a bit awkward. As someone who once told a room full of people that playing Vampire – The Masquerade: Bloodlines was the most memorable moment of my life, it's a stereotype I can relate to. But it isn't just the fans that can be bit "socially uneasy" - plenty of moments within the industry have made us cringe over the years. Here are some of the most toe-curling.




Wednesday Morning Reviews (0 Comments) (link)
Wednesday, 26-July-2017 04:10:57 (GMT +10) - by booj


Cases:
Raijintek Paean on techPowerUp.
Corsair Carbide 600C on Techgage.
Phanteks Evolv Shift SFF Chassis on TweakTown.
Phanteks Evolv Shift on techPowerUp.

Cooling:
Watercool HEATKILLER IV PRO CU-NI CPU Waterblock on Funky Kit.
NZXT Kraken X42 on Guru3D.

Input etc:
Logitech G900 Chaos Spectrum Wireless Gaming Mouse on Legit Reviews.
Logitech BRIO on LanOC Reviews.

Monitors:
Acer Predator XB271HU bmiprz 144-165 Hz on techPowerUp.
Acer Predator XB252Q High Speed 240Hz G-Sync Gaming Monitor on Hot Hardware.

Mobile:
LG X power 2 Smartphone on APH Networks.
Samsung Galaxy Tab S3 Tablet & S Pen on TechARP.

Misc:
GIGABYTE X299 AORUS Gaming 7 Motherboard on TweakTown.
Gigabyte AORUS RX 580 GTR 8 GB on techPowerUp.
?utonomous-? SmartDesk 2 on Modders-Inc.
Aeotec DSA03202-V1 Z-Wave Minimote on Bigbruin.
MJX Bugs 2 WiFi (B2W) GPS FPV Brushless Camera Drone on ModSynergy.
Tesoro A3 Tuned In-Ear Pro Earphones on APH Networks.




Iron Man at Sydney Knife Show (0 Comments) (link)
Monday, 24-July-2017 10:46:19 (GMT +10) - by Agg


If you've been wanting to see ASIGN_Baz's Iron Man Suit in person, you can catch him in action at the Sydney Knife Show next month. If you haven't seen the worklog, it's definitely worth checking out!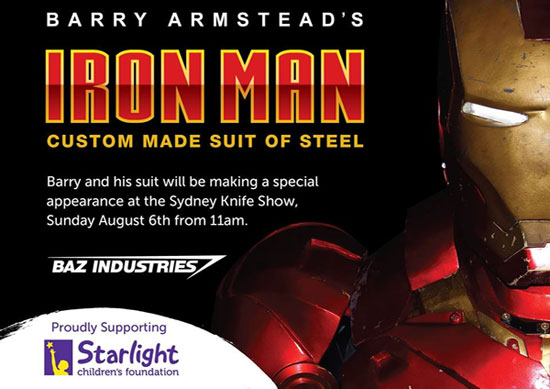 click for the worklog!



"It took over 3 years of weekend's and spare time along with blood sweat and tears to build, but Barry Armstead toughed it out and now has an awesome Iron man suit to show for it.

With help and guidance from a few of the Canberra knife making community Barry was able to learn a new skill set to help make this dream a reality. He learnt how to make knives and money raised from the sale of these helped fund the build.

The suit wasn't made just for Barry though, his intention from the start was to bring a smile to the face of children in hospital by suiting up and letting them get close to a superhero.

Barry has already raised money for The Starlight Children's Foundation and this is the charity he'll be supporting when he makes an appearance at The Sydney Knife Show on Sunday 6th August.

Bring your children (or your inner child) along and have a photo taken of the Ironman MKIV suit Barry has created and donate a gold coin to a very worthy Charity.

We hope to see you there."



TechSpot compared AMD Ryzen 5 1600 vs Intel Core i7-7800X in 30 games. After comparing Intel's new Core i7-7800X and AMD's Ryzen 5 1600 in productivity workloads, we're back by popular request to learn whether Intel still takes the cake when it comes to high-end gaming.

There was a huge cryptocurrency heist recently, this time affecting Ethereum. This is a very interesting article which gets you up to speed on the technology and even the psychology surrounding the issue. Around 12:00 PST, an unknown attacker exploited a critical flaw in the Parity multi-signature wallet on the Ethereum network, draining three massive wallets of over $31,000,000 worth of Ether in a matter of minutes. Given a couple more hours, the hacker could've made off with over $180,000,000 from vulnerable wallets. But someone stopped them.

McLaren have a World's Fastest Gamer competition. I'm finding it tricky to find specific information but maybe that's part of the challenge. It seems to be conducted via rFactor 2 and the prize is "a job in eSports", but if you're keen, have a dig around for more info. The latest update I could find is here, and there's registration details here.

If you're sick of Firefox taking ages to open tabs, good news: you can now open 1691 tabs in 15 seconds. So that's handy. Graph of startup time with 1691 tabs across Firefox versions 20, 30, 40 and 50 - 56. The Y axis is minutes. Yes, Firefox 51 took almost 8 MINUTES to start up. However, as of Firefox 55 it only takes 15 seconds. For 1691 tabs. Really. I no longer fear restarts. Lately, I just restart Firefox for fun sometimes.

HardOCP have posted their list of the 5 greatest motherboards of all time. Of all time! Some motherboards had something special about their design which made them more memorable, interesting, desirable, influential, and ultimately a favorite among enthusiasts. These are the criteria I will use to separate run of the mill excellence from what I consider some of history's best motherboards.




Monday Morning Reviews (0 Comments) (link)
Monday, 24-July-2017 09:45:17 (GMT +10) - by Agg


Video Cards:
MSI GeForce GTX 1080 Ti LIGHTNING Z on Tweaktown.
Gigabyte Aorus GTX 1080 11Gbps on eTeknix.

Input Etc:
HyperX Alloy Elite Mechanical Gaming Keyboard on CustomPCReview.
Bloody AL90 Blazing Laser Gaming Mouse on Tweaktown.
Tt eSPORTS Draconem RGB Gaming Mousepad on Modders-Inc.

Audio Visual:
Focal Spark Earphones on APHNetworks.
VisionTek SoundTube Pro Wireless Speaker on LanOC.
Logitech G433 7.1 Wired Surround Gaming Headset on LegitReviews.

Portable & Prebuilt:
ASUS ROG Zephyrus GX501 GTX 1080 Max-Q Gaming Notebook on PC Perspective.
The HP OMEN Gaming Laptop & Desktop PCs Revealed on TechARP.

Misc:
Kingston 32GB DataTraveler microDuo 3.0 on BigBruin.
Antec Cube Designed By Razer Mini-ITX Case on NikKTech.
EKWB Water Cooling Kit EK-KIT L360 R2.0 on Modders-Inc.



Friday again! Firstly, Simon sent in this one, saying "I found this photo of Agg working on an early OCAU server" .. har haarrr. :)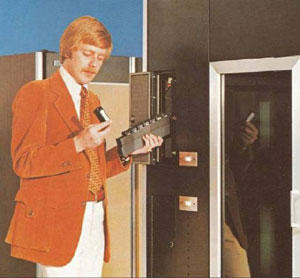 and now for the rest. Thanks to Axe this week!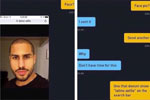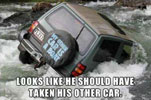 Friday Afternoon (1 Comments) (link)
Friday, 21-July-2017 12:27:03 (GMT +10) - by Agg


Google Home launched in Australia yesterday. I couldn't resist grabbing one, and if you have too, jump into the thread on OCAU to share anything cool you've been doing with it. In the meantime there's coverage on SMH, LifeHacker, The Australian and Gizmodo. Google Home is a voice-activated, always-listening powered speaker: if you start a phrase with the words "OK Google", it'll hear it and interpret the words that you speak next, whether it's a specific phrase like "what's the weather like today?" or a natural language question like "what was the name of the winner of Eurovision in 2010?". The Google Assistant can translate, calculate, convert, and control other network-connected devices in your home. Oh, and it'll actually play music as well.

Also from Google, it seems Google Glass has come back from the dead - with a different focus. Yes, that's Google Glass on her frames. But she's not using it to check her Facebook, dictate messages, or capture a no-hands video while riding a roller coaster. Erickson is a 30-year-old factory worker in rural Jackson, Minnesota. For her, Glass is not a hip way to hang apps in front of her eyeballs, but a tool—as much a tool as her power wrenches. It walks her through her shifts at Station 50 on the factory floor, where she builds motors for tractors.

Viking have a new 50TB SSD. If capacity is king, then all hail the new 50TB solid state drive from Viking Technology, the most capacious SSD on the planet. Viking also launched a 25TB model. Both are part of the company's Ultra High-Capacity (UHC) Silo series and come housed in a standard 3.5-inch form factor casing for easy deployment. As you might imagine, these are intended for data centers, not general consumers, and are outfitted with a 6Gbps SAS interface.

Meanwhile if you want to get retro, HotHardware show you how to build an Amiga emulator on the cheap with a Raspberry Pi 3. Messing around with old Amiga hardware can be fun, but it can also be costly, especially in the U.S. where the Amiga wasn't as pervasive. Thankfully, there are a myriad of ways to emulate the Amiga on virtually any platform from Android smartphones to powerful PCs. The Raspberry Pi 3, however, represents a flexible, affordable option that's tiny, easy to configure, and can actually be many times faster than any of the original Amigas. If you're crazy – like me – you can even overclock the Raspberry Pi 3 to squeeze even more performance from the platform. There's a popular Amiga thread in our Retro forum.

FOTW spotted some fake Ryzen CPUs being sold on Amazon. There's nothing new here in actual fact – there's been a long and unfortunate history of selling cheap processors in the packaging of more expensive models – and in this case, as PC Gamer reports, there have been several incidents where customers have ordered a Ryzen 7 1700 CPU on Amazon and have received an Intel Celeron chip instead. The fake Intel CPU comes in AMD's correct packaging and has the Ryzen logo on it, but a closer inspection of the product reveals that logo is just a sticker.

Also from FOTW, news that Microsoft have stopped supporting Windows 10 on some Atom PCs. Microsoft has been preventing PCs with Intel Atom Clover Trail processors from obtaining the latest Windows 10 Creators Update. While many devices with Intel's Atom Clover Trail chips were released in the Windows 8 era, Microsoft offered a free Windows 10 update to keep the tablet / laptop hybrids up-to-date. ZDNet revealed earlier this week that compatible drivers are preventing owners from updating to the Windows 10 Creators Update, and Microsoft has now confirmed to The Verge that it no longer supports Intel Atom Clover Trail processors for its latest Windows 10 updates.

The ACCC are investigating broadband performance and are looking for volunteers - but you only have until the end of the month to apply. We need volunteers across many different retail service providers over a range of broadband technologies and on different retail speeds and plans. We'll be testing NBN services, as well as some ADSL and next generation fibre services. At this stage, the program will not test mobile, satellite or fixed-wireless broadband services.




Friday Midday Reviews (0 Comments) (link)
Friday, 21-July-2017 12:04:32 (GMT +10) - by Agg


Motherboard & CPU:
ASRock X299 Taichi Motherboard on Tweaktown.
ASRock Fatal1ty AB350 Gaming K4 on Vortez.
ASUS PRIME X299-A on Vortez.
Gigabyte AORUS Gaming 3 X299 Motherboard on eTeknix.

Storage:
Toshiba's XG5 1TB NVMe SSD on TechReport.
Transcend ESD220C 120GB Portable SSD on Tweaktown.
Silicon Power xDrive Z50 Dual USB Flash Drive on MadShrimps.
Western Digital My Passport Ultra (4TB) on FunkyKit.

Audio Visual:
1MORE Triple Driver In-ears on TechPowerUp.
EpicGear Melodiouz In-Ear Gaming Headset on ThinkComputers.
D-Link Omna 180 Cam HD DSH-C310 camera on PCWorld.

Video Cards:
ASUS ROG STRIX X299-E Gaming on Guru3D.
EVGA GeForce GTX 1080 Ti SC2 GAMING 11 GB on FunkyKit.

Input Etc:
Gaming Mouse Roundup: Corsair Sabre RGB, G.Skill RIPJAWS MX780, SteelSeries Rival 500 on HotHardware.
Ozone Strike Pro Spectra on Vortez.

Misc:
ThruNite TN12 (2016) XP-L v6 LED Tactical Flashlight on LegitReviews.
Functional Prints: Solar Light Peg on LanOC.
G.SKILL TridentZ RGB DDR4-3600 32GB Memory Kit on Tweaktown.
CRYORIG A40 all-in-one liquid CPU cooler on TechPowerUp.




Wednesday Midday Reviews (0 Comments) (link)
Wednesday, 19-July-2017 12:04:41 (GMT +10) - by Agg


Storage:
MyDigitalSSD Boost 1TB Portable SSD on LegitReviews.
Lexar JumpDrive Tough 64GB USB 3.1 Flash Drive on Tweaktown.
ADATA XPG SX950 240GB Solid State Drive on ThinkComputers.
HP S700 Pro 512GB SSD on Guru3D.

Portable & Prebuilt:
ECS LIVA Z Plus mini-PC on TechPowerUp.
ASUS ROG Zephyrus GX501 laptop on HotHardware.

Audio Visual:
SteelSeries Arctis 7 on TechPowerUp.
Azden SMX-30 Video Microphone on FunkyKit.

Input Etc:
Corsair K68 Mechanical Gaming Keyboard on BenchmarkReviews.
Cooler Master MasterMouse S Gaming Mouse on MadShrimps.

Misc:
GSKill Trident Z 4133Mhz RGB CL19 DDR4 Dual Channel Memory on HWAsylum.
Corsair Spec-04 Mid-Tower Gaming Chassis on eTeknix.
ASUS TUF Z270 Mark 1 Motherboard on PCPerspective.
Google WiFi on PCWorld.




Tuesday Afternoon (7 Comments) (link)
Tuesday, 18-July-2017 17:17:57 (GMT +10) - by Agg


AMD have revealed more details about Threadripper, with coverage on PC World, PC Perspective and HotHardware. We already know a lot of about Threadripper, AMD's answer to the X299/X99 high-end desktop platforms from Intel, including that they would be coming this summer, have up to 16-cores and 32-threads of compute, and that they would all include 64 lanes of PCI Express 3.0 for a massive amount of connectivity for the prosumer. Now we know that there will be two models launching and available in early August: the Ryzen Threadripper 1920X and the Ryzen Threadripper 1950X.

The new Game of Thrones episode aired last night, but Australians trying to watch it legally on Foxtel were disappointed by a major outage. Thousands of customers tuned in to Foxtel's streaming service Foxtel Now to watch the much-anticipated seventh season premiere, only to be met with an error message.

The Australian Government continues its war on encryption, with a focus on corporations. The Australian government is implementing laws that'll pressure tech giants like Facebook and Google to decrypt messages for terrorist and criminal investigators, Prime Minister Malcolm Turnbull announced on Friday, reports the ABC. Investigators would ask for assistance from Apple, Facebook, Google and others in cases regarding terrorism, pedophile rings and drug trafficking.

Draxonic spotted this stash of free Microsoft ebooks for download. Let's try giving away a bunch of free eBooks, reference guides, Step-By-Step Guides, and other informational resources to our customers and partners around the world. Needless to say, the concept was extremely the first year (over 1,000,000 FREE eBooks downloaded), and it has grown and grown over the past few years (over 3.5 Million downloaded three years ago and we surpassed that by a lot last year!) It's a Microsoft blog so seems to be legit.




Tuesday Afternoon Reviews (0 Comments) (link)
Tuesday, 18-July-2017 17:04:22 (GMT +10) - by Agg


Input Etc:
HyperX's Alloy Elite mechanical gaming keyboard on TechReport.
Evoluent Reduced Reach Right Handed Keyboard on TechPowerUp.
Logitech G Pro Gaming Mouse and Keyboard on LegitReview.
HyperX Alloy Elite Mechanical Gaming Keyboard on HWAsylum.
HyperX Alloy Elite Mechanical Keyboard on LanOC.
HyperX Alloy Elite Mechanical Gaming Keyboard on ThinkComputers.
HyperX Alloy Elite Mechanical Gaming Keyboard on Tweaktown.
ROCCAT Isku+ Force FX Keyboard on APHNetworks.

Video Cards:
MSI GeForce GTX 1080 Ti LIGHTNING Z on Tweaktown.
AMD Radeon Vega Frontier Edition 16GB Liquid-Cooled on PCPerspective.

Storage:
Apacer Z280 M.2 PCIe 240GB SSD on NikKTech.
8TB WD Gold Datacenter Drive (WD8002FRYZ) on TechARP.

Cooling:
Cooler Master MasterLiquid 240 on OCInside.
Cooler Master MasterFan Pro RGB on eTeknix.
Thermalright TRUE Spirit 140 Direct CPU Cooler on NikKTech.

Misc:
Oppo A77 smartphone on PCWorld.
Gigabyte AB350N-Gaming WIFI AM4 motherboard on Modders-Inc.




Saturday Afternoon Reviews (0 Comments) (link)
Saturday, 15-July-2017 14:56:38 (GMT +10) - by booj


Motherboards & CPUs:
MSI X370 XPower Gaming Titanium on OCC.
MSI Z270 Gaming M7 on PC World.
Asus Prime X299-Deluxe on TweakTown.

Storage:
ASUSTOR AS6404T Network Attached Storage on APH Networks.
SanDisk Extreme 900 960GB Portable SSD on Legit Reviews.
WD My Passport SSD 1TB External Drive on Legit Reviews.
HP SSD S700 Solid State Drive on Benchmark Reviews.
TeamGroup T-Force Cardea 240GB M.2 NVMe PCIe SSD on TweakTown.

Cases:
VIVO CASE-V08 on OCC.5 on ocaholic.
Cooler Master MasterBox Lite on ocaholic.

Cooling:
be quiet! Silent Loop 360 on Guru3D.
Thermaltake Contac Silent 12 CPU cooler on The Tech Report.

Audio:
Patriot Viper V370 7.1 Gaming Headset on Funky Kit.
Sennheiser Game Zero on LanOC Reviews.

Portables & mobiles:
ASUS ZenBook 3 UX390UA Laptop on PC Perspective.
Huawei P10 on Techspot.

Misc:
MSI Trident 3 Arctic Gaming PC on Techspot.
Shuttle XPC Slim DS77U Barebone on Madshrimps.
Ballistix Elite 3466 MHz DDR4 on techPowerUp.



Friday again! Posting this from our snow trip. :)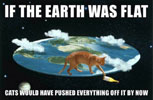 Cryptocurrency miners are reporting on the sudden spike in Ethereum mining difficulty. Something this writer can attest to. TweakTown reports Ethereum price drops to a two-month low, while difficulty goes through the roof, hitting ALL miners overnight. More at OC3D.

Intel have launched their Xeon Scalable Processor Family aimed at enterprise applications. They will combat AMD's EPYC series of processors. Coverage on PC Perspective, Hot Hardware and Anandtech.

The Juno spacecraft recently made a close pass of Jupiter's Great Red Spot, offering the best ever imagery of one of the solar system's most iconic features. Now the first pictures have been revealed, with more to come here. Amazing!

Net Neutrality is a hot topic today, with a day of Internet-Wide action aimed at drawing attention to the topic. Some of the world's biggest tech companies joined forces with 80,000 websites in support of the "Internet-Wide Day of Action to Save Net Neutrality".

The new Audi A8 is the first production car to offer Level 3 autonomy. This means the driver does not even have to pay attention while moving. Go ahead, Audi's saying, read your newspaper or just zone out while traffic creeps along.

Amazon's Prime entertainment service is poised to overtake the number of cable TV subscribers in the US. According to estimates from Morningstar, nearly 79 million U.S. households now have an Amazon Prime membership*, up from around 66 million at the end of last year. That compares to a projected 90 million U.S. households that will pay for cable or satellite TV this year, according to S&P Global.

What a way to go.. Jet blast from a departing airplane killed a thrill-seeking tourist on a St. Maarten beach known for its views of low-flying airliners on approach.




Thursday Morning Reviews (0 Comments) (link)
Thursday, 13-July-2017 09:54:43 (GMT +10) - by booj


Motherboards & CPUs:
MSI X299 GAMING PRO CARBON AC on TweakTown.
Intel Core i5 7640X on Guru3D.
Gigabyte Aorus Z270X-Gaming K5 on PC World.
MSI X370 Krait Gaming on Modders Inc.

Storage:
ADATA XPG SX7000 M.2 PCIE Gen3x4 256GB SSD on Funky Kit.
Corsair Neutron NX500 400GB on Techspot.

Networking:
ASUS XG-C100C NIC on PC Perspective.
Asus RT-AC1900P wireless router on The Tech Report.

Cases:
Streacom FC8 Alpha ITX Case on OC inside.
In Win 301 Mini Tower on Benchmark Reviews.

Notebooks & Mobile:
Lenovo ThinkPad X1 Tablet (2nd Gen) on Hot Hardware.
Dell Inspiron 13 5000 (5368 / 5378) 2-in-1 on TechARP.
DOOGEE Y6 Moonlight Blue Smartphone on Madshrimps.
Azpen A848 Projector Tablet on TechwareLabs.

Misc:
EWin Racing Flash Series XL Gaming Chair on NikKTech.
MSI GTX 1080 Ti Lightning Z 11 GB on techPowerUp.
ROCCAT Nyth Gaming Mouse on ThinkComputers.
BenQ ZOWIE XL2720 Monitor on Vortez.
Turtle Beach Ear Force Stealth 450 on techPowerUp.
TP-Link LB130 WiFi LED Bulb with RGB on LanOC Reviews.




Tuesday Morning Reviews (0 Comments) (link)
Tuesday, 11-July-2017 11:51:57 (GMT +10) - by Agg


Audio Visual:
GAMDIAS HEBE M1 RGB headset on Vortez.
SteelSeries Arctis 3 7.1 Surround Gaming Headset on NikKTech.
Creative Sound BlasterX G5 External Soundcard & Headphone Amp on Techgage.
1440p at 165 Hz: The Ultimate Gaming Experience? on TechSpot.
Antlion Audio's ModMic 5 add-on microphone on TechReport.
Azpen A848 Projector Tablet on TechwareLabs.

Motherboard & CPU:
Intel Core i9-7900X X-Series 10-Core Processor on eTeknix.
Intel Core i7-7740X Skylake-X Processor on eTeknix.
GIGABYTE X299 AORUS Gaming 9 Motherboard on Tweaktown.

Cooling:
Aqua Computer cuplex kryos NEXT CPU Water Block on TechPowerUp.
Noctua New A Series Fans and Accessories on FunkyKit.

Storage:
HP SSD S700 500GB on NeoSeeker.
HP S700 Pro 512GB Solid State Drive on ThinkComputers.
CalDigit Tuff 1TB Portable SSD on Tweaktown.
Lexar JumpDrive P20 128GB & S57 256GB USB 3.0 Flash Drive Comparison on NikKTech.

Input Etc:
ROCCAT Leadr Wireless Multi-Button RGB Gaming Mouse on MadShrimps.
GAMDIAS Zeus P1 RGB mouse on Vortez.
AZIO Retro Classic mechanical keyboard on LanOC.
Fnatic Gear RUSH G1 Silent Backlit Mechanical Keyboard on NikKTech.

Software:
Oculus Rift – Robinson: The Journey, Obduction & The Unspoken – AMD vs. NVIDIA Performance on BabeltechReviews.
Tekken 7 Review: King of the Iron Fist on Tweaktown.

Misc:
Loftek 15 Watt LED Floodlight on APHNetworks.
MJX Bugs 8 / Bugs 6 Brushless FPV Racing Drone on ModSynergy.
GeForce GTX 1080 Ti on HWSecrets.
Teamgroup T-Force Night Hawk RGB DDR4 on Guru3D.




FSP Amport 62 6-port USB Charger (7 Comments) (link)
Sunday, 9-July-2017 15:16:56 (GMT +10) - by Agg


I've taken a look at a new 6-port USB charger from FSP. If you have a phone supporting Quick Charge 3.0 you'll be able to charge it super-fast, but even if you don't, this is still a handy gadget: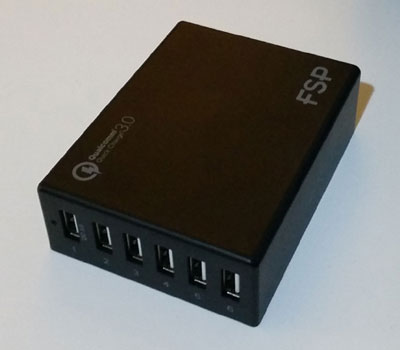 click for the review!






Sunday Morning Reviews (0 Comments) (link)
Sunday, 9-July-2017 08:17:29 (GMT +10) - by booj


Motherboards & CPUs:
Intel Core i7 7740X on Guru3D.
GIGABYTE X299 AORUS Gaming 3 on PC Perspective.
Intel Kaby Lake-X Review: Core i7-7740X & Core i5-7640X on Techspot.
Gigabyte Aorus AX370 Gaming K5 on Guru3D.
ASRock X299 Taichi on techPowerUp.

Graphics:
AKiTiO Node External Thunderbolt Graphics on PC Perspective.
Sapphire Radeon RX 580 Nitro+ in CrossFire on Hexus.

Storage:
Apacer ASMini 240GB Portable SSD on TweakTown.
Inateck FD1101 Aluminum HDD Dock on TweakTown.
Apacer AC730 1TB Military-Grade Portable HDD on TweakTown.
ASUSTOR AS6404T Consumer NAS on TweakTown.

Input etc:
AZIO Retro Classic Mechanical Keyboard on APH Networks.
Tt eSPORT MEKA Pro Mechanical Gaming Keyboard on Legit Reviews.
Originative SABER68 Keyboard on techPowerUp.
Corsair K68 Mechanical Gaming Keyboard on ThinkComputers.
Razer Lancehead Tournament Edition Gaming Mouse on CPCR.
Cherry MX Board Silent Keyboard on Benchmark Reviews.

Audio:
ASUS ROG STRIX Magnus Mic on Vortez.
Plantronics RIG 800HS Headphones on Legit Reviews.

Misc:
Autonomous DIY SmartDesk Kit Business Edition on LanOC Reviews.



Friday again! Firstly a picture from Doc-of-FC, of a 49.7 megapixel OCAU - the biggest yet?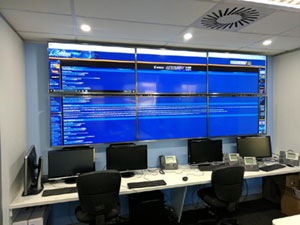 click to enlarge!


And now for your regularly-scheduled Misc Pics: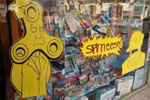 Gizmodo have info on the huge Tesla battery coming to Adelaide. Tesla is building the world's largest lithium-ion battery in South Australia — an installation 60 per cent larger than any other large-scale battery energy storage system on the planet. In partnership with the SA government and French renewables company Neoen, alongside the third stage of the Hornsdale Wind Farm, the PowerPack battery farm will top 100 megawatts of capacity and provide 129 megawatt-hours of energy generation to the region — load balancing the state's renewable energy generation and allowing emergency back-up power if a shortfall in energy production is predicted.

Meanwhile you can explore NSW placenames with Muru View. Muru View (Muru – meaning path in Darug) is an interactive data visualisation drawing from the State Library of New South Wales Indigenous language collections. The data used in the interactive is over 120 years old, and is drawn from the survey forms collected by the Royal Anthropological Society of Australasia. We open this historic data to encourage dialogue and discussion around the words and meanings that have been recorded.

Tweaktown have a fan control guide for Z270 Motherboards. Our comprehensive cooling fan control guide for Intel Z270-based motherboards will have you being a fan expert in no time at all.

Tech Report look into remote starting your PC. Commercially-available remote power switches make turning a PC on and off from a distance a simple task, but our resident microcontroller enthusiast thought of a few ways such a product might be improved. Join us as we see whether those ideas could be implemented for about $10 in parts.

Phoronix have a 27-CPU comparison on Ubuntu. If you are looking to get an AMD Zen CPU on a budget, the cheapest Ryzen 5 CPU in the current line-up is the 1400 model, which for $160 USD will get you a quad-core processor plus Hyper Threading and clocks up to 3.4GHz. Here are some benchmarks of the AMD Ryzen 5 1400 on Ubuntu 17.04 compared to various other Intel and AMD CPUs over the years.

A glimpse at the future maybe from MIT, with combined CPU and RAM. Instead of relying on silicon-based devices, the chip uses carbon nanotubes, which are sheets of 2-D graphene formed into nanocylinders, and resistive random-access memory (RRAM) cells, a type of nonvolatile memory that operates by changing the resistance of a solid dielectric material. The researchers integrated over 1 million RRAM cells and 2 million carbon nanotube field-effect transistors, making the most complex nanoelectronic system ever made with emerging nanotechnologies.




Thursday Morning Reviews (0 Comments) (link)
Thursday, 6-July-2017 09:06:37 (GMT +10) - by booj


Motherboards & CPUs:
Intel Core i7-7740X X-Series Kaby Lake-X CPU on TweakTown.
MSI X299 Gaming M7 ACK motherboard on Guru3D.
MSI B350M Mortar AM4 Motherboard on Modders-Inc.

Storage:
QNAP TS-653B 6-bay QTS-Linux Combo Quad-core NAS with PCIe Review on Madshrimps.
Intel SSD 545s Series SSD on Hot Hardware.
TerraMaster D2-310 on Anandtech,

Cases:
AZZA Titan 240 Mid-Tower Chassis on TweakTown.
be quiet! Dark Base Pro 900 on techPowerUp.

Input etc:
Razer Lancehead on Techspot.
Bloody B820R Light Strike RGB Gaming Keyboard on TweakTown.
Creative Sound BlasterX Vanguard K08 Keyboard on techPowerUp.
ROCCAT Leadr on Vortez.
Tt eSPORTS Ventus X Plus Smart Gaming Mouse on Modders-Inc.

Misc:
Apacer Panther Rage Illumination DDR4-2400 16GB on TweakTown.
TP-Link Deco M5 Whole Home WiFi System on ThinkComputers.
Eurocom Sky X9E3 (GTX 1080 SLI) on techPowerUp.
AMD Radeon Vega Frontier Edition CrossFire on PC Perspective.
Intel Skulltrail vs. Intel Skull Canyon on techPowerUp.




Tuesday Afternoon (1 Comments) (link)
Tuesday, 4-July-2017 16:59:09 (GMT +10) - by Agg


Apparently our Medicare records are for sale on the dark web. The Federal Government has confirmed it's urgently investigating the security breach and has referred the matter to the Australian Federal Police. A journalist from The Guardian revealed he was able to purchase his own Medicare card details from a vendor on the dark web for just $30, from a device called 'the Medicare machine'.

Meanwhile we have stepped up our cyber warfare efforts, targeting hackers. The Australian Signals Directorate (ASD) has been directed to use its offensive cyber capabilities to "disrupt, degrade, deny, and deter" organised offshore cyber criminals, just as they'd do against foreign military targets or terrorist organisations. "The recent WannaCry and Petya ransomware attacks have affected governments, businesses, and individuals around the world," Prime Minister Malcolm Turnbull said on Friday. "Our response to criminal cyber threats should not just be defensive. We must take the fight to the criminals."

HotHardware have thrown their hat into the Ethereum mining ring, with a GPU and Optimisation guide. Cryptocurrency mining is a big buzz topic in technology these days. And why not? Utilizing your computer to digitally mine what seems like free money only begs the question, "where do I sign up?" Your machine will actually be "mining" or processing transactions for a decentralized currency, the hottest variant of which is called Ethereum.

TechARP had an immersive experience with IBM's Watson. A Monash University team of final year students then showed what they accomplished with IBM Watson in just a few weeks, despite not having any programming abilities. Specifically, they showed how they can mine Twitter to not just determine how often people were talking about a fast food brand, they also used IBM Watson to determine whether the tweets were positive or negative in nature.

Axe spotted this article about the birth of the iPhone, 10 years ago. Apple's iPhone, which went on sale 10 years ago this week, began with a grudge. "It began because Steve hated this guy at Microsoft, " said Scott Forstall, Apple's former software chief and one of the top deputies to the company's late co-founder Steve Jobs. More iPhone history here, here and here.




Tuesday Morning Reviews (0 Comments) (link)
Tuesday, 4-July-2017 05:27:41 (GMT +10) - by booj


Motherboards & CPUs:
Gigabyte X299 Aorus Gaming 3 on LanOC Reviews.
ASRock Z270 Gaming-ITX/ac on OCinside.
AMD Ryzen PRO Processor on TechARP.

Graphics Cards:
Gigabyte Aorus GTX 1070 Gaming Box on Techspot.
Radeon Vega Frontier Edition 16GB on PC Perspective.
MSI GeForce GTX 1080 Ti Lightning Z on Guru3D.

Power Supplies:
Seasonic FOCUS PLUS Gold (FX) 650W on PC Perspective.
Corsair RM650x on Funky Kit.

Input etc:
Cooler Master Devastator 3 Keyboard and Mouse Combo on Madshrimps.
Cooler Master MasterKeys L PBT on techPowerUp.

Audio:
SteelSeries Arctis 5 Headset on techPowerUp.
Razer Hammerhead BT on LanOC Reviews.
V-MODA Crossfade II Wireless Bluetooth Headset on APH Networks.

Mobile:
Sony Xperia XZ Premium on PCWorld.
Samsung Galaxy Tab S3 Tablet on TechARP.

Misc:
Synology DS1517+ SMB 10Gbe NAS on TweakTown.
Anidees AI Crystal Cube Lite Dual-Chamber Chassis on TweakTown.
TP-Link Archer C3150 Wireless Router on APH Networks.
Nixeus NX-EDG27 27-inch, 2560×1440 IPS, 144Hz FreeSync Gaming Monitor on Custom PC Review.
MSI Core Frozr XL CPU Cooler on Neoseeker.



Here's an impressive project from bennyg - squeezing an SLI 1070 dual-GPU setup into a four year old laptop: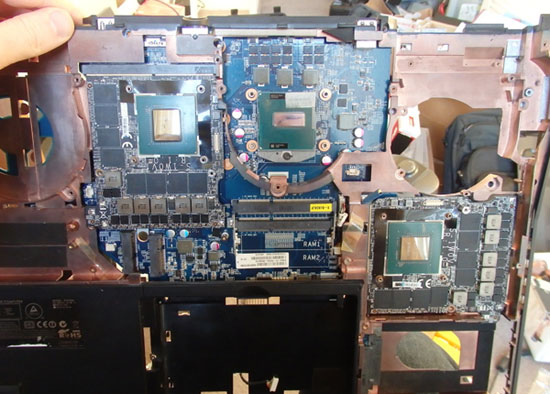 click for the thread!
---
Advertisement:


All original content copyright James Rolfe.
All rights reserved. No reproduction allowed without written permission.
Interested in advertising on OCAU? Contact us for info.