October 2017
Monday Afternoon Reviews (0 Comments) (link)
Monday, 30-October-2017 14:02:38 (GMT +10) - by Agg


Motherboard & CPU:
GIGABYTE X399 Designare EX on Tweaktown.
AMD EPYC 7551 on Phoronix.

Input Etc:
SteelSeries Sensei 310 Optical Mouse on APHNetworks.
Gamdias Hermes P2 Keyboard on BenchmarkReviews.
MSI Clutch GM70 & GM60 on OCClub.

Cases:
Cooler Master MasterBox Lite 5 on OCInside.
Corsair's Carbide Series Spec-04 TG on TechReport.
Corsair Carbide Series SPEC-04 Tempered Glass on ThinkComputers.

Cooling:
Corsair LL140 Dual Light Loop RGB LED Fan Kit on Tweaktown.
CRYORIG A40 AIO CPU Cooler on FunkyKit.

Storage:
Seagate IronWolf Pro 10 TB HDD on HardwareInfo.
Intel Optane SSD 900P 480GB and 280GB NVMe HHHL SSD on PCPerspective.

Misc:
CORSAIR Commander PRO light controller on MadShrimps.
Drocon Bugs 3 Quadcopter Drone on FunkyKit.
1MORE Quad Driver In-Ear Headphones on TechPowerUp.
LG V30 Review: Setting The Record Straight For A Great Smartphone on HotHardware.



Well, there's still a few more wrinkles to be ironed out but we seem to be settling in to the forums pretty well. In the meantime, it's Friday - thanks to CAPT-Irrelevant this week!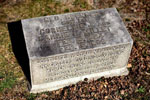 MSY have been fined by the ACCC, again. The Federal Court has ordered penalties totalling $750,000 against MSY Technology Pty Ltd, MSY Group Pty Ltd, and M.S.Y. Technology (NSW) Pty Ltd (MSY Technology) for misrepresenting consumers' rights to remedies for faulty products. More info on CRN, thanks BT.

ITPA (and long-term OCAU member Manaz) claim the main problem with the NBN's current approach is the lemonade-stand economics of it. Hudson said if the government continued to concentrate its efforts on cutting the cost of deployment and then the sale of the NBN as soon as possible, rather than the quality of the outcomes it delivered to the Australian population, the network would never be fixed. "Morrow himself acknowledged that under the current situation, NBN Co is unlikely to ever return a profit, let alone provide a commercially viable return for investors," he said.

The specs for PCIe 4.0 have been released. These appear to be significant improvements to PCIe. As we said when we reported on PCIe 4.0 back in August 2016, the protocol isn't just for video cards anymore. Many different components, from storage to networking, are using PCIe to send signals to a CPU. PCIe 4.0 could reduce the price of NVMe SSDs (thanks to needing only half the lanes) and enable 10GbE connections over a single lane, for example.

AMD's recent resurgence has been great for competition and thus good for consumers, but it's also helped their bottom line. 2017 has been a great year for the tech enthusiast, with the return of meaningful competition in the PC space. Today, AMD announced their third quarter earnings, which beat expectations, and put the company's ledgers back in the black in their GAAP earnings. For the quarter, AMD had revenues of $1.64 billion, compared to $1.31 billion a year ago, which is a gain of just over 25%. Operating income was $126 million, compared to a $293 million loss a year ago, and net income was $71 million, compared to a net loss of $406 million a year ago. This resulted in earnings per share of $0.07, compared to a loss per share of $0.50 in Q3 2016.

TechSpot have a guide to running Linux on a Chromebook. Although Chrome OS is competent at handling web-based workloads, by design it's light on features compared to a full desktop operating system, which is presumably where many of its users are coming from. Fortunately, if you're on Google's operating system and wish it was a little more flexible, it's possible to install a fully functional copy of Linux on many Chrome devices.




Mobile Ryzen with Radeon Vega Graphics (0 Comments) (link)
Friday, 27-October-2017 13:13:50 (GMT +10) - by Agg


The battle of product launches between AMD and Intel continues, with AMD unveiling Mobile Ryzen with Radeon Vega Graphics. They're claiming it's the "world's fastest processor for ultrathin notebooks". Here's coverage from around the web:

AMD's Ryzen CPU with Vega graphics threatens to blow Kaby Lake out of the water on ArsTechnica.
Ryzen Mobile is Launched: AMD APUs for Laptops, with Vega and Updated Zen on Anandtech.
AMD Ryzen Processor with Radeon Vega Graphics Launch - Ryzen and Vega hit notebooks on PC Perspective.
AMD Launches Ryzen Mobile APUs Combining Zen And Vega For Powerhouse Laptops on HotHardware.
AMD's Ryzen 7 2700U and Ryzen 5 2500U APUs revealed on Tech Report.
AMD launches Mobile Ryzen with Radeon Vega Graphics on Tweaktown.

Discussion continues in this thread.




Thursday Midday Reviews (2 Comments) (link)
Thursday, 26-October-2017 12:15:58 (GMT +10) - by Agg


Input Etc:
Razer Basilisk on TechSpot.
Rosewill NEON K85 RGB Keyboard on TechPowerUp.
Cougar Gaming Puri TKL Mechanical Keyboard on LegitReviews.
Bloody P85 Gaming Mouse on BenchmarkReviews.
Razer Atheris mouse on Vortez.
Patriot Viper Gaming LED Mouse Pad on LegitReviews.

Portable & Prebuilt:
Lenovo Legion Y920 (Kaby Lake) Gaming Laptop on Tweaktown.
ASUS ZenFone 4 Selfie Pro (ZD552KL) smartphone on TechARP.
Smallest in the World: ThinkStation P320 Tiny on Tweaktown.

Cooling:
Noctua Fans and Accessories Roundup on ThinkComputers.
EVGA CLC 280 Liquid CPU Cooler on FunkyKit.
Alphacool Eisblock HDX-2 M.2 Cooler on ThinkComputers.

Video Cards:
ASUS ROG Strix Vega 64 on Tweaktown.
AMD Radeon RX Vega 64 on TechARP.

Cases:
Aerocool's Project 7 P7-C0 Pro on TechReport.
Azza Inferno 310 Mid Tower on LegitReviews.
Rosewill Meteor XR on TechPowerUp.

Motherboard & CPU:
AMD Ryzen 5 1600 Processor on ThinkComputers.
AMD EPYC 7401P: 24 Cores / 48 Threads At Just Over $1000 on Phoronix.
ASRock Z370 Taichi Motherboard on Tweaktown.
MSI Z370 GAMING PLUS on Vortez.

Audio Visual:
NVIDIA SHIELD TV, Google Assistant And Samsung SmartThings on HotHardware.
DBPower RD-810 1200 Lumens LED Portable Projector on FunkyKit.
Rosewill Nebula GX10 on TechPowerUp.
ASUS ROG Strix Fusion 300 headphones on Vortez.

Storage:
ADATA XPG SX950 480GB SATA III SSD on Tweaktown.
Team Group CARDEA Zero 240GB M2 NVMe SSD on Guru3D.

Software:
Ashes of the Singularity: Escalation - DX12 & Vulkan Short Analysis on OCClub.
Middle-Earth: Shadow of War Review, PC Gameplay And Performance on HotHardware.
Destiny 2: PC graphics performance on Guru3D.

Misc:
E-BLUE COBRA-PRO Gaming Chair on Modders-Inc.




Wednesday Afternoon (0 Comments) (link)
Wednesday, 25-October-2017 13:34:07 (GMT +10) - by Agg


A few people sent in this Four Corners video, "What's Wrong With The NBN?". As the National Broadband Network passes the halfway point in its rollout, Geoff Thompson investigates why Australia's fast broadband is stuck in the slow lane, leaving a growing number of customers disappointed and angry. Discussion continues in our long-running thread here.

The Prime Minister's stance on encryption has drawn criticism from internet security professionals. In a press conference in July announcing the draft legislation Mr Turnbull remarked, in response to a technology journalist's question, that "the laws of mathematics are very commendable, but the only law that applies in Australia is the law of Australia".

A University of Wollongong professor has been awarded for his work on medical 3D printing. This fusing of human biology with engineering and robotics has the potential to fix a patient's specific medical condition – from cancer to diabetes and neural diseases – by printing a functional 3D structure containing living cells and inserting it into their body via surgery.

If you're a fan of the old IntelliMouse Explorer, you may be happy to hear it's coming back. Microsoft's original IntelliMouse became a status symbol and a mouse that lived on for what seemed like forever. While Microsoft discontinued the IntelliMouse Explorer 3.0 more than five years ago, fans of the mouse have been scrambling to stockpile them ever since. Microsoft is now bringing back the IntelliMouse with a new modern version that's based on the IntelliMouse Explorer 3.0.

PAX AU is on in Melbourne this weekend, and HWBOT will be hosting overclocking workshops and competitions. HWBOT, an organization regulating international Overclocking competitions and rankings, today officially announces its first visit to Australia, attending PAX AU in Melbourne on October 27th – 29th.




OCAU Forums now on xenForo! (11 Comments) (link)
Monday, 23-October-2017 22:26:41 (GMT +10) - by Agg


You may have already noticed that our forums are back up and running on nice shiny xenForo! Actually they were available from yesterday afternoon but it took me a while to get the news page working. :) Still a few wrinkles to iron out and work to be done on themes etc, but so far the response seems very positive. Check 'em out!




Monday Night Reviews (0 Comments) (link)
Monday, 23-October-2017 21:35:26 (GMT +10) - by Agg


Motherboard & CPU:
AMD Threadripper vs. Intel Core i9 CPUs Clock for Clock on Tweaktown.
ASRock Z370 Taichi on TechPowerUp.
MSI Z370 GODLIKE GAMING Motherboard on Tweaktown.

Audio Visual:
TUNAI Drum Earphones on APHNetworks.
Reolink 5MP Security Camera on OCClub.

Storage:
Seagate IronWolf 4TB NAS HDD on MadShrimps.
Western Digital Red WD100EFAX 10TB Hard Drive on APHNetworks.

Portable & Prebuilt:
Zotac ZBOX PI225 Pico on FunkyKit.
Dell Inspiron 13 7000 2-in-1 on TechSpot.
Samsung Galaxy Note8 on TechARP.

Misc:
Sengled Element Classic LED A19 2700K 9W Smart Bulb on BigBruin.
VertDesk v3 standing desk on BabelTechReviews.



Remember: OCAU's Forums will be unavailable from late tonight for much of the weekend. The best way to keep updated on progress is probably via our Facebook page, and who knows, I may even finally use our twitter for something useful. See you on the flipside!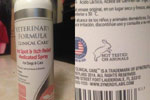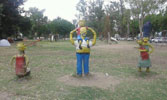 Friday Lunchtime (1 Comments) (link)
Friday, 20-October-2017 12:21:23 (GMT +10) - by Agg


Just a reminder: OCAU's Forums will be unavailable for much of the weekend as I migrate us us from vBulletin to xenForo. Things will probably start to get weird from about 10pm tonight as I want to prepare to kick off some of the long-running import jobs to run overnight if possible. The main page should still be viewable so Misc Pics will still work. ;)

Bitcoin has become more attractive in Australia, thanks to a recent tax law change. Bitcoin will get the same GST treatment as foreign currency after new laws to stop double taxation cleared Parliament. Digital currencies bought by Australians will no longer be liable for GST from July 1 2018 following a change to tax law on Thursday. Under the old rules, they could effectively be taxed twice — first when they bought the electronic money, and again if they used it on items subject to the GST.

Chemist Warehouse will be trialling drone delivery in a rural area of the ACT and Queanbeyan. Commencing this week, families selected for a three month trial within the semi-rural area of Royalla (an idyllic, semi-rural area that's a 40-minute round trip in the car away from the nearest shop) will be able to purchase from over 100 products from Chemist Warehouse, using X's Project Wing App – and have these items delivered to their doorstep by drone in only a few minutes. I have to say I'm still very skeptical about drone delivery, not the least because of the strict laws we currently have about operating drones in Australia.

TechSpot have a list of PC games you should be playing. It's that time of year again when we take another look at the best PC games you should be playing. Some exciting new titles are arriving over the coming weeks and months, including Wolfenstein II: The New Colossus, Far Cry 5, and Metro: Exodus, but there are plenty of excellent options to keep you going until they arrive.

If you lie awake wondering about the Trolley Problem, you might be interested to know that Intel is working on a solution. Mobileye, an Intel company, is a leader in automated technology and the world's largest supplier of cameras for advanced driver assistance systems (ADAS). With many years of success in vehicle automation and the evolution from ADAS to full autonomy, Shashua and his colleague Shai Shalev-Shwartz developed a mathematical formula that can bring certainty to the open questions of liability and blame in the event of an accident when a vehicle has no human driver.

There's been a big surge in telecommunications complaints in Australia, and Internet Australia say something must be done. Internet Australia says the "dramatic surge" in complaints by consumers and small business about telecommunications services, particularly Internet services, is unacceptable and must be urgently addressed by the entire retail and wholesale supply chain.

Meanwhile, the undersea cable between Perth and Singapore has been repaired. Australian carriers that rely on the cable for inter-Asia connectivity reported that the repairs had been completed at 8.21am AEDT this morning. This was about five days later than first anticipated, owing to the need to repair a series of faults on the cable rather than just the initial one discovered back on August 30.

Graphics cards vendors are happy about crypto mining, unsurprisingly. Gigabyte Technology and Micro-Star International (MSI), TUL, Colorful and Galaxy Microsystems have all been aggressive about the cryptocurrency opportunity since the mining trend emerged, and they have seen dramatic growths in related businesses. Asustek only started to see benefits from the segmnet in the third quarter. Speaking of which, we recently opened a Blockchain & Cryptocurrency Mining forum in our Software area.




Friday Morning Reviews (0 Comments) (link)
Friday, 20-October-2017 11:37:53 (GMT +10) - by Agg


Audio Visual:
HyperX Cloud Alpha on Vortez.
MSI IMMERSE GH70 GAMING HEADSET on Modders-Inc.
Fabriq Riff Smart Speaker on ThinkComputers.

Motherboard & CPU:
GIGABYTE Z370 AORUS Gaming 7 Motherboard on Tweaktown.
AMD EPYC 7351P on Phoronix.
ASRock X299 Taichi Motherboard on ThinkComputers.
ASUS ROG STRIX Z370-F Gaming motherboard on Guru3D.
AMD Ryzen 3 1300X & Ryzen 3 1200 on OCClub.
Intel Core i7-8700K, i5-8600K, 8400 versus AMD Ryzen 7 1800X, R5 1600X, 1500X on TechSpot.

Input Etc:
SteelSeries Rival 310 on Vortez.
Roccat Isku+ Force FX Keyboard on TechPowerUp.

Video Cards:
MSI GTX 1080 Ti Gaming X Trio 11 GB on TechPowerUp.
MSI GeForce GTX 1080 Gaming X+ 8GB on OCInside.
ASUS ROG Strix Vega 64 Unboxed: The First Custom RX Vega on Tweaktown.

Portable & Prebuilt:
Dell XPS Tower Special Edition on HotHardware.
Testing NVIDIA's WhisperMode On ASUS' Zephyrus Gaming Notebook on Techgage.
AORUS X9 (Kaby Lake) Gaming Laptop on Tweaktown.

Misc:
noblechairs ICON Real Leather Chair on TechPowerUp.
HP S700 SSD on OCClub.
The Art of Middle Earth: Shadow of War PC Game on BabelTechReviews.
Antec P8 Mid-Tower case on FunkyKit.




Upgrade Outage this Weekend (16 Comments) (link)
Wednesday, 18-October-2017 12:11:39 (GMT +10) - by Agg


OCAU Forums will be unavailable for most of the weekend of 21/22 October as we upgrade to a new forum platform. All user accounts, threads and posts will be migrated to the new system. For more info, see this thread. In the meantime, you might want to check your email and password are up to date.




Wednesday Morning Reviews (0 Comments) (link)
Wednesday, 18-October-2017 10:35:59 (GMT +10) - by booj


Motherboards & CPUs:
EVGA X299 Micro on Funky Kit.
ASRock X370 Gaming-ITX/ac on OC Inside.
MSI Z370 Gaming Pro Carbon AC Preview on ocaholic.
ECS Z270H4-I on Neoseeker.
ASUS ROG Crosshair VI Hero X370 on PC Perspective.
AMD EPYC 7251 on Phoronix.

Graphics Cards:
MSI GeForce GTX 1080 Ti Gaming X Trio on Guru3D.
COLORFUL iGame GeForce GTX 1080 Vulcan X OC on TweakTown.

Misc:
HAVIT HV-KB378L Gaming Keyboard on ThinkComputers.
SwiftStream Z-9 Camera Drone on Benchmark Reviews.
Google Pixel 2 XL And Pixel 2 on Hot Hardware.
ASUSTOR AS6302T 2-Bay NAS Server on Bigbruin.
Cooler Master MasterBox Lite 5 RGB Case on ThinkComputers.
TtEsports Shock Pro RGB Headset on Funky Kit.
G.Skill TridentZ 3866 MHz 2x 8 GB DDR4 on TechPowerUp.
MSI Aegis 3 compact gaming PC on The Tech Report.
Arctic Freezer 33 Plus CPU Cooler on OC Inside.




KRACK WiFi Vulnerability (1 Comments) (link)
Tuesday, 17-October-2017 14:00:17 (GMT +10) - by Agg


So, this "KRACK" WiFi exploit mentioned in the last news post is quite a big deal. In short, you probably want to avoid public WiFi for a while, and make sure your own WiFi router, and any other devices you use WiFi on, are patched.

KrebsOnSecurity have a good What You Should Know article. Researchers this week published information about a newfound, serious weakness in WPA2 — the security standard that protects all modern Wi-Fi networks. What follows is a short rundown on what exactly is at stake here, who's most at-risk from this vulnerability, and what organizations and individuals can do about it.

TechCrunch have a guide to what you can do to protect yourself. Good news! Your devices can be updated to prevent the KRACK vulnerability. Updated devices and non-updated devices can co-exist on the same network as the fix is backward compatible. So you should update all your routers and Wi-Fi devices (laptops, phones, tablets…) with the latest security patches. You can also consider turning on auto-updates for future vulnerabilities as this won't be the last one. Modern operating systems have become quite good at auto-updates. Some devices (ahem Android) don't receive a lot of updates and could continue to pose risks.

There's a list of affected vendors and patch statuses on CERT. Discussion continues in this thread.




Iron Man visits Canberra Hospital (7 Comments) (link)
Monday, 16-October-2017 21:08:11 (GMT +10) - by Agg


ASIGN_Baz's Iron Man in Steel project hit a significant milestone last week, with a visit to Canberra hospital's paediatric ward with the Starlight Children's Foundation. It's the culmination of three years of this project. Congrats to Barry for such an amazing effort and a fantastic personal project. See the full worklog in the forums, and photos from the hospital visit below: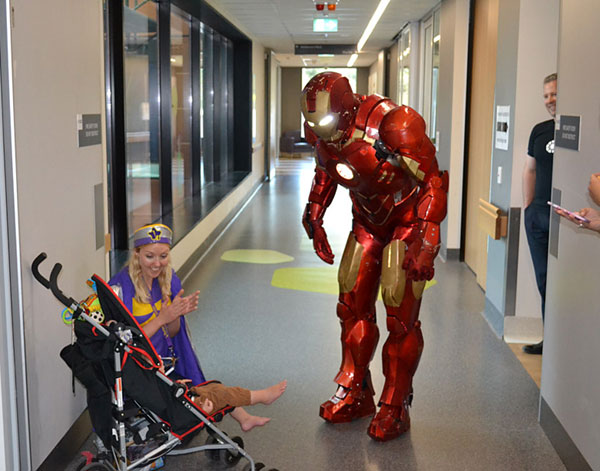 click for more photos!





Western Digital have unveiled new Microwave-Assisted Magnetic Recording technology for their next-generation hard drives. One of the common misconceptions amongst readers focused on consumer technology relates to flash / SSDs rendering HDDs obsolete. While using SSDs over HDDs is definitely true in the client computing ecosystem, it is different for bulk storage. Bulk storage in the data center, as well as the consumer market, will continue to rely on mechanical hard drives for the foreseeable future. More info here on Techgage. Discussion in this thread in our Storage & Backup forum.

F0rge_Lion spotted this WiFi security flaw. S-CERT has become aware of several key management vulnerabilities in the 4-way handshake of the Wi-Fi Protected Access II (WPA2) security protocol. The impact of exploiting these vulnerabilities includes decryption, packet replay, TCP connection hijacking, HTTP content injection, and others. Note that as protocol-level issues, most or all correct implementations of the standard will be affected. The CERT/CC and the reporting researcher KU Leuven, will be publicly disclosing these vulnerabilities on 16 October 2017.

One of the founders of Android reckons the keyboard will be obselete soon. For "the past 75-plus years or so, we have knelt down to the computer and worked with it and talked to it on its level," Miner (pictured above) says. Miner and others believe that the way humans communicate with machines is undergoing a fundamental change. The keyboard—which dates back to the 1800s—will be phased out over the next couple of decades, except for some "legacy applications," Miner argues. Touchscreens have already kicked off this shift. Wait, a couple of decades? That's not much of a prediction.

Microsoft's Edge browser is apparently good at blocking malware.. anyone out there using it as their main browser? Edge bested Chrome and Firefox by decisive margins. For instance, Chrome blocked 74% of all phishing attacks, and 88% of SEM attacks. Meanwhile, Firefox came in third in both tests, stopping just 61% of the phishing attacks and 70% of all SEM attempts.

Today's timewaster is Universal Paperclips, another clicky-idle game, thanks F0rge_Lion.




Monday Morning Reviews (0 Comments) (link)
Monday, 16-October-2017 11:08:21 (GMT +10) - by Agg


Motherboard & CPU:
Asus ROG Rampage VI Apex on LanOC.
Intel Xeon Silver 4108 + Tyan Tempest HX S7100 on Phoronix.
Intel Core i5 8600K processor on Guru3D.
Intel Core i5-8400 Review: 8th-Gen Best Value Chip on TechSpot.

Audio Visual:
Razer Tiamat 2.2 V2 headset on Vortez.
Sennheiser GSP 301 headset on TechPowerUp.

Input Etc:
Logitech CRAFT Keyboard on TechPowerUp.
Razer Blackwidow Tournament Edition Chroma V2 keyboard on Vortez.

Storage:
Seagate BarraCuda Pro 12TB Hard Drive on LegitReviews.
Crucial BX300 240GB SSD on MadShrimps.

Portable & Prebuilt:
Samsung Galaxy Note8 on TechARP.
Lenovo ThinkPad X1 Yoga Gen 2 (2017) on HotHardware.

Misc:
ASUS Lyra Tri-Band Mesh Wi-Fi Router System on Tweaktown.
SilverStone Precision PS14 case on APHNetworks.
Seasonic Platinum 760W on OCInside.
MSI GeForce GTX 1080 Ti GAMING X TRIO: Unboxed on Tweaktown.



Thanks to Dan, RnR, mpot and HyRax1 this week!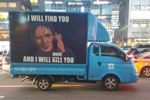 Friday Afternoon Reviews (0 Comments) (link)
Friday, 13-October-2017 15:16:01 (GMT +10) - by Agg


Input Etc:
Cooler Master MasterMouse MM520 and MM530 on Modders-Inc.
ThunderX3 TK50 Keyboard on OCInside.

Motherboard & CPU:
Gigabyte's Z370 Aorus Gaming 7 motherboard on Tech Report.
ASRock Z370M-ITX/ac: Mini-ITX Motherboard on Phoronix.
Intel i7-8700K Coffee Lake Memory Benchmark Analysis on TechPowerUp.
ASUS ROG Rampage VI Extreme Motherboard on Tweaktown.

Cooling:
Corsair LL120 RGB LED Fan Triple Pack on LegitReviews.
CRYORIG H7 Quad Lumi RGB CPU Cooler on FunkyKit.
Aerocool P7-L240 All-in-One on TechPowerUp.
Reeven Naia 240 AIO Water Cooler on BenchmarkReviews.

Misc:
August Smart Lock with HomeKit on BigBruin.
Middle-Earth Shadow of War: Performance Analysis on TechPowerUp.
NETGEAR Arlo Go 4G LTE Portable Security Camera on Tweaktown.




Thursday Afternoon (0 Comments) (link)
Thursday, 12-October-2017 17:39:57 (GMT +10) - by Agg


This week is Stay Smart Online week in Australia. Protecting yourself online has never been more important so here are our simple steps to online safety. Whether you are an individual or a small business, these simple steps can provide strong protection from a range of online threats.

HardOCP have checked out the high-end desktop offerings from Intel and AMD. Intel's never truly had HEDT market competition, until now. I know many of you love benchmarks, and that's great. There are tons of those out there comparing Threadripper and Skylake-X. It's not a surprise that Intel's got an advantage due to having both IPC and clock speed advantages over AMD. However, AMD's Threadripper stacks up quite well and offers a lot for the money despite these disadvantages. A system depends heavily on its motherboard, chipset, and features. As is the case with Intel's X299, the processor and the chipset make the platform. With few CPU options per platform, the two are indivisible. As a result, we can't really talk about AMD X399 motherboards without talking about the AMD Ryzen Threadripper itself.

Intel meanwhile have delivered a new superconducting quantum test chip to their research partner QuTech. The delivery of this chip demonstrates the fast progress Intel and QuTech are making in researching and developing a working quantum computing system. It also underscores the importance of material science and semiconductor manufacturing in realizing the promise of quantum computing.

TechSpot compared 6 generations of GeForce graphics cards. With the venerable GeForce GTX 980 having celebrated its third birthday already, in the world of GPUs that puts it squarely over the hill. To further confirm that notion, its successor, the GeForce GTX 1080 is over a year old already and offers 60% more performance. The performance bump in this last generation was very significant and that is why the Pascal-based GTX 1080 remains the GPU to beat unless money is burning a hole in your pocket.




Thursday Morning Reviews (0 Comments) (link)
Thursday, 12-October-2017 07:37:40 (GMT +10) - by booj


Motherboards & CPUs:
MSI X299 SLI Plus on Neoseeker.
ASrock Z370 Extreme4 on Vortez.
MSI X299 Gaming M7 ACK on OCC.
ASUS Rampage VI Apex on Hardware Asylum.
Intel Core i7-8550U on Techspot.

Storage:
Patriot Spark 256GB SATAIII SSD on Funky Kit.
ADATA SE730H USB-C Portable SSD on TweakTown.
Toshiba OCZ TR200 SATA III SSD on TweakTown.
Toshiba TR200 SSD 960GB on Guru3D.
Toshiba TR200 SSD on Hot Hardware.
Toshiba TR200 480GB SSD on The Tech Report.
Toshiba OCZ TR 200 960Gb on ocaholic.

Cases:
Cooler Master MasterCase H500P on Guru3D.
Cooler Master Mastercase H500P on TechPowerUp.
Cooler Master MasterCase H500P on TweakTown.

Input etc:
Logitech G603 and G613 LightSpeed Wireless Mouse and Keyboard on Legit Reviews.
Razer Ornata Chroma Gaming Keyboard on Funky Kit.

Misc:
Arctic Freezer 33 eSports Edition cooler on Vortez.
Microsoft Surface Pro 2017 on Hot Hardware.
Rosewill Nebula GX30 Headset on TechPowerUp.




Tuesday Afternoon Reviews (0 Comments) (link)
Tuesday, 10-October-2017 14:06:49 (GMT +10) - by Agg


Cooling:
EKWB and Bykski Water Blocks tested on Asus GTX 1080 Ti Strix on TechPowerUp.
Arctic BioniX F120 and F140 Gaming Fan on OCInside.

Power Supply:
FSP Hydro 750W Platinum on PC Perspective.
AMD Ryzen 3 1300X Quad-Core Processor on TechARP.

Motherboard & CPU:
ASRock X299 OC Formula Motherboard on Tweaktown.
ASUS Prime X299-A Preview on OCAholic.
ASUS Prime Z370-A Motherboard on ThinkComputers.
Intel Core i3-8100 & i3-8350K on TechSpot.

Misc:
Razer Chroma Hardware Development Kit for lighting on Vortez.
Razer Kraken 7.1 v2 Gaming Headset on FunkyKit.
ASUS ROG GeForce GTX 1080 Ti Poseidon video card on Guru3D.
Adata's SE730H 512GB portable SSD on Tech Report.




Z370 Overclocking Guide, Core i7 8700K @5GHz (0 Comments) (link)
Monday, 9-October-2017 12:46:18 (GMT +10) - by Agg


Dino from Gigabyte has put together a video guide to overclocking the Core i7 8700K to 5GHz on Z370: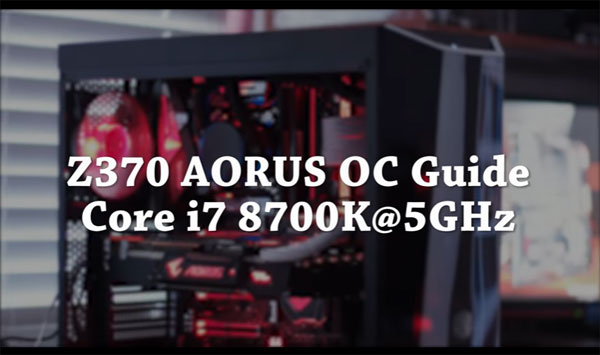 click for the thread!





The Prime Minister has responded to the recent NBN report. Turnbull, who had control over the project while he was communications minister, said it was "in hand", and many of the complaints were the responsibility of the telcos who use the network. "We are absolutely on top of this and I am talking to the management all the time, as is the minister [for communications] Mitch Fifield," he told radio 3AW on Friday. "What they are doing is ensuring Australians get the internet speeds that have been promised by the retailers.

Tech Report look into reports of Coffee Lake heat issues. First off, it's worth defining what "hot" means in the context of the i7-8700K. Intel's Tjunction specification for this chip remains the same 100° C it's been for Skylake and Kaby Lake K-series CPUs. Hit that temperature, and the i7-8700K will begin to throttle. We obviously want to stay as far below that threshold as possible, but it establishes an upper limit for what a "bad" temperature might be for the chip.

HardOCP meanwhile compare Coffee Lake and Ivy Lake at 5GHz. If you were waiting for huge IPC gains out of the new Coffee Lake CPU from Intel, you might be waiting for a very long time. We take the Intel Coffee Lake Core i5-8600K CPU and match it up GHz to GHz with the Intel Core i5-7600K Kaby Lake processor. And we throw in a Ryzen 7 at 4GHz just for fun.

Intel have announced they will no longer be reporting per-core Turbo frequencies. There are several reasons to view this change as a negative. First, not all Intel CPUs are equally aggressive when it comes to their Turbo scaling, even if they have the same or similar Turbo ranges. This is one reason why the gap between chips can be wider than they'd otherwise be. The Core i7-8700K, for example, has a peak all-core frequency of 4.3GHz on six cores, which is fairly close to its peak frequency of 4.7GHz for single-core.

AOL Instant Messenger is going away for good. If you were a 90's kid, chances are there was a point in time when AOL Instant Messenger (AIM) was a huge part of your life. You likely remember the CD, your first screenname, your carefully curated away messages, and how you organized your buddy lists. Right now you might be reminiscing about how you had to compete for time on the home computer in order to chat with friends outside of school. You might also remember how characters throughout pop culture from "You've Got Mail" to "Sex and the City" used AIM to help navigate their relationships. In the late 1990's, the world had never seen anything like it. And it captivated all of us.




Monday Morning Reviews (0 Comments) (link)
Monday, 9-October-2017 11:19:52 (GMT +10) - by Agg


Motherboard & CPU:
MSI Z370 Gaming Pro Carbon AC on Vortez.
Intel Coffee Lake 8th Gen Core CPUs on HWSpot.
ASRock Z370 Killer SLI on eTeknix.
ASRock Z370 Extreme 4 on eTeknix.
ASUS ROG STRIX Z370-I Gaming on eTeknix.
ASUS RoG STRIX Z370-F Gaming on eTeknix.
Aorus Z370 Ultra Gaming on eTeknix.
ASRock Z370 Fatal1ty Gaming K6 on eTeknix.
ASUS TUF Z370-Pro Gaming on eTeknix.
Intel Core i7-8700K 6-Core 12-Thread Processor on eTeknix.
Intel Core i5-8400 6-Core 6-Thread CPU on eTeknix.
Intel Core i3 8100: 3.6GHz Quad-Core With UHD Graphics For Less Than $120 USD on Phoronix.
Asus ROG Strix Z370-F Gaming on LanOC.

Input Etc:
SteelSeries Rival 310 Ergonomic Gaming Mouse on MadShrimps.
Corsair Gaming K68 Mechanical Keyboard on APHNetworks.
Datamancer Diviner Keyboard on TechPowerUp.

Misc:
Tt eSPORTS X-FIT (XF100) Gaming Chair on NikKTech.
Team T-Force Delta RGB DDR4-3000 16GB RAM Kit on Tweaktown.
NBA 2K18 (PC) (PS4) game on GamingNexus.
Western Digital Blue SSD on Vortez.



Somewhat slim pickings this week.. stupid sinus headache isn't helping. :( I'll be glad to finally shake the last of this flu!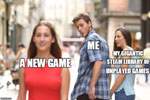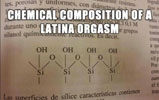 Friday Afternoon (5 Comments) (link)
Friday, 6-October-2017 14:03:03 (GMT +10) - by Agg


From the "we're living in the future" department comes these new earphones from Google do real-time language translation. Google has built a pair of headphones that can translate foreign languages in real time. The Pixel Buds are like a real-world equivalent of the Babel fish, the famous fictional creature from The Hitchhiker's Guide to the Galaxy. They both translate and enable you to speak in foreign languages, and worked incredibly impressively in a demo at Google's launch event this week, enabling an English speaker to hold a smooth conversation with a Swedish speaker.

AMD have enabled bootable NVMe RAID on X399 chipset boards. Over the last few weeks, the AMD Ryzen™ Threadripper™ processor has cemented a place in the world as today's ultimate solution for creators and enthusiasts. It's easy to see why: scores of cores, piles of PCI Express® lanes, plus powerful quad-channel memory support. And, today, we're making the best a little better with a beta release of free support for bootable NVMe RAID!

TechSpot look into pairing GPUs and CPUs to avoid bottlenecks. How bad is bottlenecking these days? Well, that all depends on how bad you are at pairing hardware. Any experienced system builder will tell you it's important to build a balanced system, especially if you want the best bang for your buck.

The Americans are apparently going back to the Moon, as a precursor to Mars missions. Vice President Mike Pence, chairing a revived National Space Council, said Thursday the United States will once again send astronauts to the moon, using Earth's satellite as a critical stepping stone for eventual flights to Mars, and vowing to beef up national security space assets to counter rapidly escalating threats from adversaries.

The latest report on the NBN shows that not much has changed in terms of progress. Much of what is included in the report are issues that have been discussed by previous committees, but also more widely in the public sphere. We have seen the same topics, arguments, paucity of data and overreliance on anecdote time and again.

Meanwhile we continue to drift backwards in international broadband rankings, now appearing behind Kenya. Public frustration with the project is boiling over amid mounting criticism that politics is trumping policy across a host of areas from housing to energy and damaging economic prospects. "We are really an example of how not to do it," said Paul Budde, a Sydney-based former adviser to the United Nations on the social and economic benefits of digital development. "We have ended up with the worst possible solution."




Intel Coffee Lake CPUs and Z370 Chipset (1 Comments) (link)
Friday, 6-October-2017 10:45:21 (GMT +10) - by Agg


More announcements from Intel - this time, the hexa-core "Coffee Lake" CPUs and Z370 chipset. These are the 8th generation Core offerings for the mainstream desktop market. Lots of reviews out there:

Intel Core i7 8700K processor on Guru3D.
Intel Core i7-8700K and Core i5-8400 Processor on LegitReviews.
Intel 8th Gen Core CPUs – Coffee Lake on LanOC.
Intel Core i3-8350K 4.0 GHz on TechPowerUp.
Intel Core i7-8700K Processor on ThinkComputers.
Intel Core i7-8700K Hexa-Core Processor on TechARP.
Intel Core i7 8700K Linux Benchmarks on Phoronix.
Intel Core i7-8700K And Core i5-8400 6-Core CPU on HotHardware.
Intel Core i7-8700K and i5-8400 Coffee Lake CPU on Tweaktown.
Intel Core i7-8700K Review: The New Gaming King on TechSpot.
Intel Core i5 8400 Linux Performance on Phoronix.
Intel 8th Generation Core i7 8700K & Core i5 8400 on OCClub.
Intel's Core i7-8700K CPU on TechSpot.
Intel Core i5-8400 2.8 GHz on TechPowerUp.
Intel Core i5-8600K 3.6 GHz on TechPowerUp.
Intel Coffee Lake Core i7-8700K on Vortez.
The Coffee Lake Story: Intel Core i7-8700K and Core i5-8400 on PC Perspective.
Intel Core i7-8700K 3.7 GHz on TechPowerUp.

Discussion continues in this thread.




Friday Morning Reviews (0 Comments) (link)
Friday, 6-October-2017 10:17:07 (GMT +10) - by Agg


Motherboard & CPU:
ASUS Crosshair VI Extreme (AMD X370) Motherboard on Tweaktown.
ASUS ROG STRIX Z370-F Gaming on Vortez.
GIGABYTE Z370 AORUS Ultra Gaming on Vortez.
Gigabyte Aorus Z370 Gaming 7 on Guru3D.
Gigabyte Aorus Z370 Ultra Gaming on Guru3D.
MSI Z370 Godlike Gaming on Guru3D.
ASUS ROG Maximus X Hero on Guru3D.

Portable & Prebuilt:
Google's new Pixel 2 and Pixel 2 XL smartphones detailed on Tweaktown.
ASUS ROG Strix GL753VD laptop on Vortez.
Lenovo ThinkPad 25 Anniversary Edition Laptop Preview on HotHardware.

Audio Visual:
Jaybird Freedom 2 headphones on DVHardware.
ROCCAT Khan Pro headset on Vortez.
Tt eSPORTS Cronos Riing RGB 7.1 Headset on Modders-Inc.
Corsair ST100 RGB headset stand on OCAholic.

Misc:
Samsung T5 500 GB Portable USB 3.1 SSD on OCInside.
Logitech G903 Lightspeed Professional Grade Wired / Wireless Gaming Mouse on NikKTech.




Thursday Morning Reviews (0 Comments) (link)
Thursday, 5-October-2017 10:31:44 (GMT +10) - by Agg


Cooling:
Air Versus Water Cooling on AMD Ryzen Threadripper With Noctua Coolers on LegitReviews.
CRYORIG R1 Ultimate CPU cooler on TechPowerUp.

Storage:
WD My Passport Ultra 4TB on Tweaktown.
Synology DiskStation DS418j NAS on Modders-Inc.

Cases:
Fractal Design Focus G on BenchmarkReviews.
Thermaltake View 71 TG Full-Tower on Tweaktown.

Portable & Prebuilt:
Lenovo Legion Y720 Review: High Performance, Affordable Mobile Gaming on HotHardware.
ZOTAC Magnus EN51050 Mini Gaming PC on FunkyKit.
The HUAWEI Kirin 970 Deep Dive Tech Report on TechARP.
SilverStone TS-11C Docking Station on APHNetworks.

Misc:
WWE 2K18 PC game on GamingNexus.
ROMOSS Mobile Power Banks on ThinkComputers.
Gigabyte AORUS X5 V7-KL3K3D (GTX 1070) video card on TechPowerUp.
Logitech's MX Ergo trackball on TechReport.
AMD Ryzen 5 1500X Quad-Core Processor on TechARP.




Events and Promotions (7 Comments) (link)
Wednesday, 4-October-2017 16:33:09 (GMT +10) - by Agg


Here's some events and promotions coming up:

Crucial (and some local partners including OCAU sponsors Scorptec) are running an SSD giveaway, via their Facebook pages. Crucial Senior Marketing Manager APAC Mathew Luu said, "To mark the global announcement of Crucial's 21st anniversary in the channel and have a chance of winning Crucial SSDs all you have to do is go to one of the resellers' Facebook pages, react to the promotion and tag a friend who would be interested in the Crucial giveaway promotion. You're then automatically entered into the draw to win whichever Crucial SSD or memory product you wish from the entire range up to the value of $500." Details in the press-release here.

Synology have an event in Sydney later this month. Speak with Synology experts, get answers to your questions, and learn about our future products. Experience the latest software innovations with hands-on product demonstrations. Get the opportunity to win one of many prizes and special gifts from us!

Finally, this weekend in Melbourne there's a Hackathon, with beer. Calling all innovators, developers, and engineers! Join us in Melbourne on 7/8 October for our first ever Hack The World event in Australia. Hack The World is Carlton & United Breweries and AB InBev's commitment to connecting with the most talented minds across the globe. You can help us reimagine how we engage and transact with customers and consumers. This is your chance to push the boundaries of what's possible and help us shape the future!




Tuesday Night Reviews (0 Comments) (link)
Tuesday, 3-October-2017 22:56:37 (GMT +10) - by Agg


Cases:
Riotoro CR1080 Compact on Guru3D.
Cooler Master Cosmos C700P on Modders-Inc.

Input Etc:
SteelSeries Sensei 310 mouse on TechPowerUp.
Corsair's Glaive RGB gaming mouse on TechReport.
SteelSeries Sensei 310 mouse on Vortez.
Logitech PowerPlay Wireless Charging Pad Reviewed With G903 and G703 on LegitReviews.
Cherry MX Board 3.0 Keyboard on ThinkComputers.
Cooler Master Masterset MS121 Keyboard/Mouse Combo on FunkyKit.

Storage:
Toshiba L200 1TB 2.5-inch Internal Hard Drive on NiKKTech.
Intel VROC Tested! - X299 VROC vs. Z270 RST, Quad Optane vs. Quad 960 PRO on PC Perspective.

Misc:
Enermax Liqmax II 240 AIO Water Cooling on FunkyKit.
Creative Sound BlasterX Katana Computer Soundbar on APHNetworks.




Monday Afternoon (6 Comments) (link)
Monday, 2-October-2017 13:54:09 (GMT +10) - by Agg


Hope your long weekend is going well, and if you're suffering through the flu season like me, you have my sympathy! I haven't been that sick in a long time. Pretty much back up to speed now though, so let's have some news catchup.

NVIDIA's CEO Jensen Huang says Moore's Law is dead and GPUs will replace CPUs. Well, he does work for a GPU company. :) Intel would obviously disagree with Nvidia's assessment, and has on occasion. Around a year ago, Intel CEO Brian Krzanich downplayed reports of Moore's Law coming to an end. "In my 34 years in the semiconductor industry, I have witnessed the advertised death of Moore's Law no less than four times. As we progress from 14 nanometer technology to 10 nanometer and plan for 7 nanometer and 5 nanometer and even beyond, our plans are proof that Moore's Law is alive and well," Krzanich stated in a blog post outlining Intel's plans. "Intel's industry leadership of Moore's Law remains intact, and you will see continued investment in capacity and R&D to ensure so."

DigitalTrends have an article asking why video games are so big nowadays. Although the recent news of a 170 gigabyte install size for the upcoming PC port of Final Fantasy XV turned out to be just rumor, few gamers were incredulous about it. Games that need over 100 gigabytes are now reality, and install sizes are going up with alarming speed. Why is that? Most gamers may have assumptions about the answer — but we wanted to get the real story straight from the developer's mouth.

AMD's CrossFire is a thing of the past, with mGPU covering AMD's multi-card technologies in future. Nothing has changed though. They just decided to call the ability to use multiple graphics cards as mGPU, instead of CrossFire. In other words – this is a branding decision. AMD will continue to use CrossFire for current and future DirectX 11 profiles, but refer to mGPU for DirectX 12 titles. AMD is also limiting the mGPU support to just two graphics cards. The 4-way mGPU capabilities that top-of-the-line Radeon cards used to support have been dropped. The AMD Radeon RX Vega family are therefore limited to two cards in mGPU mode :

PC Perspective looked into the iPhone X's performance. It's a safe bet to call the A11 Bionic the fastest mobile processor in the world. Of course, certain aspects of the A11 Bionic platform's performance will require extended hands-on testing, including network performance and battery life. The latter is an area where the iPhone 7's A10 Fusion was disappointing, with lackluster overall battery life for a flagship device - both in controlled testing and everyday use.

Babeltech compared NVIDIA and AMD video cards using Project Cars 2 PC, with VR. We have been playing and benchmarking Project CARS 2 since it released last week. This Project CARS 2 PC and VR performance evaluation pits AMD's Red Team versus NVIDIA's Green Team using eleven video cards, and we also measure VR performance using FCAT VR.

This trend for mini classic game consoles is pretty cool - next up is a Mini Commodore 64 launching in 2018 with 64 games. Today there's a scramble to grab a SNES Classic before they inevitably sell out. And such was the demand for the NES Classic last year that Nintendo is set to re-release it next summer. But it won't be the only new mini retro gaming machine available in 2018. Retro Games is set to release a tiny version of the Commodore 64 complete with 64 games. What's next - mini Amiga?



Motherboard:
MSI X299 XPOWER GAMING AC Motherboard on TweakTown
BIOSTAR RACING Z270GT4 LGA1151 Motherboard on eTeknix
Gigabyte Aorus X399 Gaming 7 Motherboard on eTeknix
ASUS RoG Zenith Extreme X399 Motherboard on eTeknix
EVGA X299 Micro Motherboard on LanOC.org

CPU:
Intel Core i5-7640X 4.0 GHz on techPowerUp
Intel Core i9-7980XE and Core i9-7960X CPUs on Tech Report
Intel Core i9-7980XE Extreme Edition Processor on eTeknix

Network:
Fritz!Box 7590 Router on Ocaholic
ASUS ROG Rapture (GT-AC5300) Enthusiast Router on eTeknix
D-Link Exo AC2600 (DIR-882) Enthusiast Router on eTeknix

Case:
Phanteks Enthoo Evolv Shift ITX Case on Benchmark Reviews
AZZA Storm 6000W Case on ThinkComputers.org
Cooler Master Cosmos C700P on techPowerUp
Cooler Master Cosmos C700P Super Tower Chassis on Guru3D
Cooler Master Cosmos C700P Full-Tower Chassis on TweakTown
Thermaltake Core G21 Tempered Glass Edition Chassis on eTeknix

Audio:
Tunai Drum High-Resolution Bass Enhanced Audiophile Earphone on FunkyKit
Corsair Void Pro RGB Gaming Headset on eTeknix

Cooling:
Antec Mercury 360 AIO Liquid CPU Cooler on NikKTech
Cryorig H7 Quad-Lumi RGB CPU Cooler on eTeknix

Storage:
Synology DS416 NAS on Vortez
Crucial BX300 480GB Solid State Drive on eTeknix
Crucial BX300 3D MLC SSD on Hot Hardware

Keyboard/Mouse:
Mionix Castor Ice Cream Gaming and Artist Mouse on TweakTown
Gamdias Hermes P1 RGB Gaming Keyboard on OCInside
Cooler Master MM520 Claw Grip RGB Mouse on eTeknix
Cooler Master Mastermouse MM530 RGB Gaming Mouse on eTeknix
SteelSeries Sensei 310 Ambidextrous Gaming Mouse on eTeknix
Patriot Viper V770 RGB Mechanical Gaming Keyboard on NikKTech
SteelSeries Apex M750 Keyboard on TechPowerUp
Cooler Master Masterkeys Pro S RGB Mechanical Keyboard on Madshrimps

Misc:
E-Win Flash Series Gaming Chair on techPowerUp
Gigabyte Aorus X3 Plus R7 Gaming Notebook on eTeknix
Enermax Revolution Xt II 750W PSU on OCInside
ASUS ROG Poseidon GeForce GTX 1080 Ti Platinum Videocard on TweakTown



---
Advertisement:


All original content copyright James Rolfe.
All rights reserved. No reproduction allowed without written permission.
Interested in advertising on OCAU? Contact us for info.