January 2018
Interesting Forum Threads (1 Comments) (link)
Wednesday, 31-January-2018 17:51:45 (GMT +10) - by Agg


Here's a snapshot of what people are discussing in the forums. You can keep on top of things via the recent activity feed or the new posts page. To see activity in threads you subscribe to, check out your latest alerts.

Your biggest potato moment building a PC? in Overclocking & Hardware.
Best retro on YouTube in Retro & Arcade.
RAM... 20 years gone and 20 years from now in Memory.
Linux admins, welcome to the future in Other Operating Systems.
m0n4g3's foray into LDAP/AD auth in linux and more in Other Operating Systems.
Any Real life Crypto Currency disaster stories? in Blockchain & Cryptocurrency Mining.
Turning solar into coins in Blockchain & Cryptocurrency Mining.
Nicehash in Blockchain & Cryptocurrency Mining.
Bitcoin Robbery in Blockchain & Cryptocurrency Mining.
Tabletop & Board games: any good ones? in Other Toys/Hobbies.
Ascent - Commemorating the STS missions - FREE ISO DOWNLOAD in Science.
2018 F1 Silly, Pre-season and Season Discussion in Motorsport.
How do you plan a flight? in Holidays & Travel.
Australia unveils plan to become one of world's top 10 arms exporters in Current Events.
ABC Cabinet Files in Politics & Policies.
So... I have new eyes in Sport, Fitness & Health.
Obstructive Sleep Apnea in Sport, Fitness & Health.
Netflix: ALTERED CARBON in Entertainment.
Moving a dirty great big rock in Lifestyle.
Technology 'will kill 40% of Aussie jobs by 2030' in Career, Education & Finance.
Teenage Job in IT in Career, Education & Finance.
Massive 'personal' drive in The Pub.
Sayings and words used incorrectly in The Pub.




Wednesday Afternoon (4 Comments) (link)
Wednesday, 31-January-2018 15:56:57 (GMT +10) - by Agg


Tonight there'll be a blue blood moon visible across Australia. What's that? A total lunar eclipse that occurs during the second full moon of the month. Should be pretty spectacular, weather permitting. Everyone across Australia will see the Earth's shadow glide across the Moon at exactly the same time over three hours starting from about 10:48pm (AEDT). Discussion here.

If you're a Ryzen user running Linux, you might want to know which distro is fastest, according to Phoronix. While we frequently do Linux OS/distribution performance comparisons on the latest Intel desktop and server hardware, some requests came in recently about looking closer at the fastest Linux distribution(s) when running on AMD's Ryzen desktop processors. Here are benchmarks of ten popular Linux distributions tested out-of-the-box on Ryzen 7 1800X and Threadripper 1950X systems.

If you're experiencing reboot issues since the Intel security patches came out, TechARP advise there is an emergency update from Microsoft to disable them. The patches, that is. Colloquially known as Spectre 2, it is more accurately known as Spectre Variant 2, Google Project Zero Variant 2 (GPZ Variant 2), or officially as CVE-2017-5715. After deploying the Spectre 2 patches in their new microcode updates, Intel started receiving reports of "higher than expected reboots and other unpredictable system behaviour". Microsoft confirmed this, stating further that their "own experience is that system instability can in some circumstances cause data loss or corruption". GamersNexus have an article to get you up to speed on the latest, a month after Meltdown & Spectre were announced.

There are some proposed changes to the .au domain name space. The independent self-regulatory body that oversees the operation and management framework of the .au domain issued a discussion paper on 25 January outlining the proposed reforms. The paper comes several months after auDA first issued a call to stakeholders for their views over the proposal to open up direct registration, which will allow .au domain holders an option to jettison '.com' or equivalents if they choose. Along with direct registration, other proposals outlined in the paper include allowing internationalised domain by permitting the use of non-ASCII characters, such as Arabic, Cyrillic, or Chinese language characters – in .au domains.

Eurosport will be broadcasting the Winter Olympics in VR. Depending on your region, you will have various options to access VR content for the Olympics. For the most immersive content, you will need a VR Headset. But don't worry, if you don't have one, you can still enjoy content on your mobile phone. I'm not sure if there's a subscription fee or not but still, it's a cool use for the technology.




Wednesday Afternoon Reviews (0 Comments) (link)
Wednesday, 31-January-2018 14:49:47 (GMT +10) - by Agg


Cooling:
XSPC Neo Memory Water Block on TechPowerUp.
Raijintek Orcus 240 CPU liquid-cooler on TechPowerUp.
Be Quiet Shadow Rock TF2 Air Cooler on MadShrimps.

Audio Visual:
HyperX Cloud Flight Wireless Gaming Headset on LegitReviews.
Asus ROG Strix XG35VQ monitor on TechSpot.

Motherboard & CPU:
ASRock Z370M-ITX/ac on OCAholic.
EVGA X299 Micro Motherboard on ThinkComputers.
Z370 Motherboard Charts: 5 Models tested - ASRock Z370M-ITX/ac on OCAholic.

Storage:
Samsung 860 Pro SSD on Vortez.
Team Group Cardea Zero 240 GB on TechPowerUp.
Tekq Rapide TB3 Portable SSD Review (512GB) on TheSSDReview.

Misc:
Patriot Viper LED 16GB DDR4-3200 Memory Kit on FunkyKit.
The 50-game GTX 1070 Ti SLI Review video card on BabelTechReviews.
Origin PC Millennium Gaming Desktop: Custom Chassis, Blinding Speed on HotHardware.
Corsair K68 RGB Mechanical Gaming keyboard on Guru3D.



Keyboard:
Cooler Master MK750 on Vortez
AZIO MK MAC BT Keyboard on TechPowerUp
Corsair PBT Double-Shot Keycaps on Guru3D

Cooling:
CORSAIR ML PRO Series RGB Case Fans on Madshrimps
Arctic Freezer 33 eSports One on OCInside

Audio:
ADATA XPG EMIX I30 in-ear gaming headset on Vortez
EKWB EK-M.2 NVMe Heatsink on Legit Reviews
Logitech MX Sound 2.0 Computer Speakers on ThinkComputers.org

Videocard:
EVGA GeForce GTX 1070 Ti FTW ULTRA SILENT GAMING Video Card on Madshrimps
Gigabyte GTX 1070 Ti Gaming OC 8G on BabelTechReviews

Gaming:
Monster Hunter: World - PS4 on Gaming Nexus
Sennheiser Game One on TechPowerUp

Motherboard:
Gigabyte Aorus Z370 Gaming K3 on Guru3D
Z370 Motherboard Charts: 5 Models tested on Ocaholic

Storage:
Seagate IronWolf ST12000VN0007 12TB Hard Drive on APH Networks
Seagate Skyhawk 10TB SATA III HDD on NikKTech

Misc:
Samsung UBD-M9500 4K Ultra HD Blu-Ray Player on Benchmark Reviews
Lenovo Yoga 920 Ultrabook on Hot Hardware
Patriot Viper LED Series DDR4 3000 MHz Memory on Modders Inc



Happy Australia Day! :)





































Thursday Night (1 Comments) (link)
Thursday, 25-January-2018 22:25:08 (GMT +10) - by Agg


It turns out that New Zealand has a space programme and recently launched a shiny thing into orbit. On Wednesday, the New Zealand rocket company Rocket Lab announced that it launched a secret satellite to space aboard the test flight of its Electron rocket over the weekend. That satellite, known as the Humanity Star, "is expected to become the brightest thing in the night sky," Rocket Lab said in a statement.

Chip maker Qualcomm have been fined a billion Euro for abusing their market dominance. This meant that no rival could effectively challenge Qualcomm in this market, no matter how good their products were. Qualcomm's behaviour denied consumers and other companies more choice and innovation – and this in a sector with a huge demand and potential for innovative technologies. This is illegal under EU antitrust rules and why we have taken today's decision.

Telstra is killing off its old T-Box video recorders by reducing their functionality. Telstra is finally ending support for the T-Box at the end of March, planning to disable all of its streaming video apps with a firmware update and cancel any remaining Foxtel on T-Box subscriptions. Crippled apps and services will include Foxtel on T-Box, BigPond Movies on T-Box, SBS On Demand, Plus7, YouTube, AFL, NRL and Tune-In. The My Media app for playing files from USB storage or across a home network will also be removed, plus the T-Box Remote Application will be pulled from the Google Play and iTunes app stores.

A few people pointed out this clever hamburger-based explanation of net neutrality. The repeal of Net Neutrality is a hot topic in America, but it can be very difficult to understand. That's why the BURGER KING® brand created WHOPPER® Neutrality, a social experiment that explains the effects of the repeal of Net Neutrality by putting it in terms anyone can understand: A WHOPPER® sandwich.




Thursday Midday Reviews (0 Comments) (link)
Thursday, 25-January-2018 12:03:43 (GMT +10) - by Agg


Motherboard & CPU:
Building Our Kick-Ass Plex Server With AMD Ryzen Threadripper 1950X on PC Perspective.
Gigabyte Z370 AORUS Gaming 3 on OCAholic.
MSI X370 Krait Gaming on OCInside.

Storage:
ASRock Ultra Quad M.2 Card – 4 x M.2 SSD RAID on TheSSDReview.
ADATA XPG SX8000 512 GB on TechPowerUp.
Samsung 860 EVO and PRO SATA SSD - 512GB, 1TB, and 4TB on PC Perspective.
Intel SSD 760P M.2 NVMe SSD (512GB) on TheSSDReview.
Samsung 860 Pro SSD 4TB on TheSSDReview.
Samsung 860 EVO 2TB SSD and PRO 2TB SSD on Guru3D.
Samsung Portable SSD T5 1TB on BenchmarkReviews.
Samsung 860 PRO SSD 2TB on LegitReviews.
Intel 760P 512GB M.2 NVMe PCIe SSD on Tweaktown.
Intel's SSD 760p Series 512 GB on TechReport.
Intel SSD 760P Solid State Drive on HotHardware.
Samsung SSD 860 Pro on HotHardware.
Samsung's 860 Pro 1 TB SSD on TechReport.
Samsung 860 Pro 1TB SATA III SSD on Tweaktown.
Silicon Power Mobile C50 Triple-Interface USB 3.1 Flash Drive on MadShrimps.
OWC ThunderBlade V4 Review (4TB) – Worlds Fastest External Storage on TheSSDReview.

Cooling:
Thermalright TRUE Spirit 120 Direct CPU Cooler on NikKTech.
Deepcool GAMMAXX GT CPU cooler on TechPowerUp.
Cooler Master ML120L RGB All-In-One CPU Cooler on HardOCP.

Portable & Prebuilt:
ECS LIVA Q mini-PC on TechPowerUp.
ASUS ROG G20CI prebuilt gaming PC on Vortez.
Dell Inspiron 15 7000 (7570) Laptop on TechARP.
Lenovo Yoga 920 2-in-1 Laptop on TechSpot.
Dell Inspiron 13 7373 2-in-1 on PCPerspective.

Input Etc:
Patriot Viper V570 and V570 Blackout Edition Gaming Mice on ThinkComputers.
Genius Pen GP-B200 Touch Pen on FunkyKit.

Software:
Synology Surveillance Station: Home Security At Its Best on Modders-Inc.
Network Prioritisation Software on Tweaktown.

Misc:
Fractal Design Define R6 Tempered Glass Case on PCPerspective.
GIGABYTE AORUS GTX 1080 Ti Waterforce Xtreme Edition video card on HardOCP.
Corsair HX1000 1000W Power Supply on HardOCP.




Tuesday Evening (2 Comments) (link)
Tuesday, 23-January-2018 18:27:51 (GMT +10) - by Agg


OCAU Forums member MutantDOA is very kindly giving away a Phanteks Eclipse case in the forums. To be in the running to win this case simply post a photo of the case you currently use. Photo must show your case and monitor and be turned on and you holding a piece of paper with your username on it.

Intel are officially asking people not to install patches for the recent security issues, as they can cause spontaneous rebooting. We recommend that OEMs, cloud service providers, system manufacturers, software vendors and end users stop deployment of current versions, as they may introduce higher than expected reboots and other unpredictable system behavior. For the full list of platforms, see the Intel.com Security Center site.

It turns out that drones are not just bent on enslaving humanity, but can actually rescue people as well. Lifeguards testing out new drone technology in Australia have saved two people stranded off the coast of New South Wales state, as spotted by Quartz. The drone footage shows a birds-eye view of the ocean before the drone ejects the yellow floatation device, which inflates when it hits the water. The two teenage boys were caught about 700 meters (0.4 miles) offshore at Lennox Head in a swell of around three meters (9.8 feet). They were able to grab onto the floatation device and swim to shore.

NVIDIA are reportedly encouraging retailers to sell to gamers, not crypto-miners. You'll have to excuse our weak German translation skills. Regardless, if information recently published from tech site ComputerBase is correct, it seems at least in Europe, NVIDIA is directly asking etailers to limit the number of cards that can wind up in any one customer's hands. The suggested limit is two, which given the current situation seems fair. That limit is in place in many retailers in Australia too, but I'm not sure if it's due to some directive from NVIDIA HQ, or just a general response to the shortage of supply.

The University of York have performed a study into the effect of violence in video games - and found no link to violent behaviour in real life. In a series of experiments, with more than 3,000 participants, the team demonstrated that video game concepts do not 'prime' players to behave in certain ways and that increasing the realism of violent video games does not necessarily increase aggression in game players.

Intel meanwhile have announced the finalists for their Intel Extreme Masters tournament - and there's one Australian finalist! The world will be watching as the top "StarCraft* II" players descend on PyeongChang, South Korea, for the Intel Extreme Masters (IEM) PyeongChang tournament, hosted by Intel in the lead-in to the Winter Olympic Games 2018. Players representing regions from around the world will compete in Blizzard Entertainment's iconic real-time strategy game for a $150,000 prize pool from Feb. 5-7 in a first-of-its-kind tournament ahead of PyeongChang 2018.

Mozz pointed out that the Australian "Office of the eSafety Commissioner" has a lot of info about safety online. The what it is, how to deal with it and where to go for help for all online issues facing youth today.

A timewaster of sorts from IntelInside: Google will find your portrait among the world's art galleries. The app allows users to submit a selfie photo, and uses facial recognition technology to find a match among its international database of artworks. The database includes more than 1,500 museums from 70 countries, including Australia. Is Google harvesting facial info from its userbase? But a spokesperson for Google said the feature never identifies the user in a selfie, and is only used to search the Arts & Culture database to find images with similarities. Google is not training any artificial intelligence on the selfies, nor retaining them in a database, he added. It's just about finding "new ways to get people excited about art and culture".




Australia Wins HWBOT Country Cup 2017 (4 Comments) (link)
Tuesday, 23-January-2018 15:42:33 (GMT +10) - by Agg


Congratulations to Team Australia for winning the recent HWBot Country Cup 2017, a world-wide overclocking contest. Today we are very happy to officially (and finally) confirm Australia as the winning country in the HWBOT Country Cup 2017 contest. After keeping quietly off the radar in the last few weeks of the contest we find the Aussies in complete control of things, following up on their wins in 2013, 2014 and 2015 to take a record fourth HWBOT Country Cup title.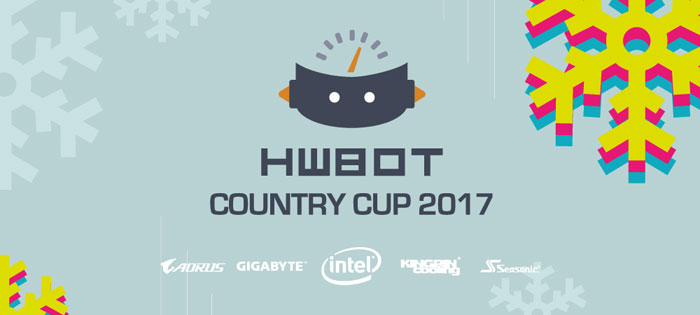 click for the announcement!



Taking a look at the final standings at the end of the contest, there's no doubt regarding the utterly dominant performance from Australia. With wins in five out six stages, they really did jump out from behind their sandbags to take the contest by storm. When we last checked in on the contest two weeks prior to its climax, the Australians had yet to really show their hand, loitering around in 5th place. By the end of the contest, they have won the contest by a country mile, toting up a score of 225 points, just 5 points away from a maximum haul. In terms of prize places, the US and make second place with 180 points while France make third with 159 points.




Monday Morning Reviews (0 Comments) (link)
Monday, 22-January-2018 00:40:22 (GMT +10) - by Agg


Motherboard & CPU:
ASRock X370 Gaming-ITX/ac Gaming (AMD X370) Motherboard on Tweaktown.
GIGABYTE Z370XP SLI (Intel Z370) Motherboard on Tweaktown.
GIGABYTE Z370N WIFI (Intel Z370) Motherboard on Tweaktown.
ASRock X299-ITX/ac Motherboard on TechPowerUp.
GIGABYTE X299 Designare EX (Intel X299) Motherboard on Tweaktown.

Cooling:
Corsair H115i PRO LCS cooler on Guru3D.
Corsair Hydro H150i PRO RGB on OCAholic.
AeroCool Project 7 P7-L240 RGB Liquid CPU Cooler on NikKTech.

Audio Visual:
Genius Mobile Theater MT-20 Bluetooth Speaker on FunkyKit.
Cougar Phontum Gaming Headset on NeoSeeker.

Misc:
noblechairs ICON Series Real Leather Gaming Chair on Tweaktown.
GALAX GeForce GTX 1070 Ti Hall of Fame Edition video card on Guru3D.
AZZA Titan 240 case on OCClub.
Cougar Minos X5 Optical Gaming Mouse on LegitReviews.
Dell Inspiron 15 7000 (7570) Laptop on TechARP.
Toshiba TransMemory U363 & U364 128GB USB 3.0 Flash Drive Comparison on NikKTech.



Thanks to BFM and HyRax1 this week! Here's a timewaster: make yourself in Family Guy style. Here's mine. :)




































Thursday Afternoon (3 Comments) (link)
Thursday, 18-January-2018 16:31:16 (GMT +10) - by Agg


Time to clear out the news box. The Spectre/Meltdown Intel bugs and associated patches are still dominating the headlines. Gibson Research have a simple tool to let you know if your system is vulnerable. This InSpectre utility was designed to clarify every system's current situation so that appropriate measures can be taken to update the system's hardware and software for maximum security and performance.

ZDNet have an article about how much slower your PC will feel after patching. Intel has published both data collected from both users and synthetic benchmarks and the bottom line is that users will experience a real-world performance hit of about between six and eight percent, with systems running 8th-generation processors seeing a smaller impact than those running 7th- or 6th-generation hardware. Phoronix report on the Linux performance impact of Spectre patches.

Shadowman spotted this article which explains why Raspberry Pi isn't vulnerable, and in doing so explains the problem quite well. Both vulnerabilities exploit performance features (caching and speculative execution) common to many modern processors to leak data via a so-called side-channel attack. Happily, the Raspberry Pi isn't susceptible to these vulnerabilities, because of the particular ARM cores that we use. To help us understand why, here's a little primer on some concepts in modern processor design. We'll illustrate these concepts using simple programs in Python syntax like this one:

There wasn't too much news from CES 2018 that caught my eye, but Dell's new convertible laptop gives a glimpse of the new Intel-with-AMD-graphics chips - and it's good news. Needless to say, graphics performance definitely looks promising for these new 8th generation Intel Core processors with AMD graphics. We don't know how long this AMD partnership will last, but the bitter rivals should be commended for likely hitting it out of the park on the first try here.

HotHardware chose their best of CES, while ThinkComputers have case mods and builds covered. Meanwhile TomsHardware looked at the PSUs of CES and TechARP rounded up all the AMD updates. Alongside announcing the first desktop Ryzen processors with built-in Radeon Vega Graphics, AMD also detailed the full line-up of Ryzen Mobile APUs including the new Ryzen PRO and Ryzen 3 models, and provided a first look at the performance of its upcoming 12nm Ryzen 2 desktop CPU expected to launch in April 2018. In graphics, AMD announced the expansion of the AMD Vega family with Radeon Vega Mobile and that its first 7nm product is planned to be a Radeon Vega GPU specifically built for machine learning applications.

NVIDIA's big launch at CES was the BFGD, or Big Format Gaming Display, although no DOOM fan will ever read the acronym that way. The Big Format Gaming Displays also have an ultra-low latency design, delivering the low response time gamers are looking for in their screens - one of the main reasons why traditional TVs lacking such support haven't been that great for PC gaming.

HWInfo compared 7 AMD X399 motherboards. Even though Intel has the lead in multi-threaded benchmarks with their astronomically priced Core i9 processors, AMD offers a lot of computation power for a relatively cheap price. Which motherboard is best paired with this budget monster? We tested seven X399 motherboards (which was the majority of the available boards at the time of writing).

They also have a roundup of 22 mechanical keyboards. The appeal of keyboards with mechanical keys is part solid construction and part the feeling and feedback of the switches while typing or playing games. Ever since the German manufacturer of the Cherry MX switches was, almost by accident, promoted to being all but the global standard, a lot has changed in the land of mechanical switches.

TechSpot have an article series explaining why it's a bad idea to build a gaming PC at the moment. There was plenty to be excited about PC hardware in 2017, but there's a lot to be upset about as well. Part one of this series will be dedicated discuss DDR4 memory pricing and why it's so high. RAM pricing is currently a big issue plaguing those wanting to build a new computer or update an old one, more than doubling in price in less than two years. Part 2 covers expensive/unavailable GPUs due to those pesky crypto-miners - pay no attention to my new GTX1060, ahem.




Thursday Afternoon Reviews (0 Comments) (link)
Thursday, 18-January-2018 15:41:01 (GMT +10) - by Agg


Power Supply:
SilverStone Strider 1300W Titanium on PC Perspective.
beQuiet! Straight Power 11 Power Supply 750W on Guru3D.

Portable & Prebuilt:
Xidax X-8 Gaming PC Review: Skylake-X And Dual GTX 1080 Ti Cards on HotHardware.
Samsung Galaxy A8 | A8+ 2018 launch event on TechARP.

Audio Visual:
Genius Mobile Theater MT-20 Bluetooth Speaker on BenchmarkReviews.
Creative Omni Portable Multi-Room Wi-Fi/BT Voice-enabled Speaker on MadShrimps.
Noontec Hammo Wireless on TechPowerUp.
Tt eSports Shock PRO RGB headset on Vortez.

Cooling:
Noctua NF-F12 & NF-A14 Industrial PPC Fan on OCClub.
Cooler Master ML120L RGB All-In-One CPU Cooler on HardOCP.

Misc:
Crucial MX500 1TB SATA 2.5" SSD on FunkyKit.
SAPPHIRE NITRO+ Radeon RX VEGA 56 Limited Edition 8G HBM2 on OCClub.
ASRock Fatal1ty AB350 Gaming ITX/ac & X370 Gaming ITX/ac on HWInfo.
In Win 101C on OCaholic.




Retro Let's Play: Rocket Knight Adventures (0 Comments) (link)
Wednesday, 17-January-2018 13:36:46 (GMT +10) - by Agg


OCAU's "Retro Let's Play" game for late January 2018 is Rocket Knight Adventures: Developed and published by Konami in 1993 for Sega Megadrive and Genesis consoles. "Rocket Knight Adventures" is currently ranked 9th on HG101's top 47,858 games of all time. This one you can play in your browser, too!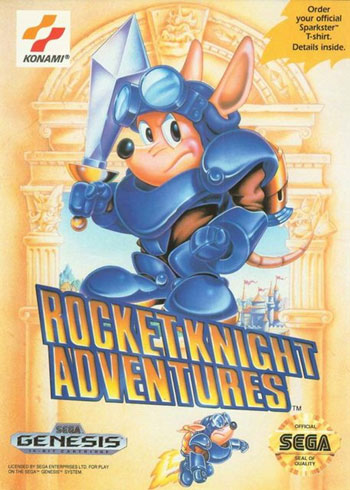 click for the thread!






Tuesday Night (1 Comments) (link)
Tuesday, 16-January-2018 23:47:26 (GMT +10) - by Agg


The ATO is paying more attention to crypto traders. A team of specialists across tax law, technology, banking and finance will devise strategies to follow the money on gains made from investment in digital currency. "We are consulting with key stakeholders who have expressed an interest in tax issues relating to cryptocurrencies," a spokesman for the ATO said.

Victorian authorities have used VR to help demonstrate the perils of bushfires. The virtual reality programme features three scenarios to show how responding late to a bushfire can prove fatal. "Through this type of technology, they will be able to see the scenario of what they might be faced against and will make a better decision," state Emergency Management Commissioner Craig Lapsley told the ABC.

GoPro are quitting the drone business, after taking on DJI and, well, failing. GoPro has announced that it's exiting the drone business, citing the challenges of turning a profit in an "extremely competitive" market. The company revealed the news during its earnings report today, saying that its Karma drone would be the last it would make. The company is also laying off hundreds of staff and reducing the pay of CEO Nicholas Woodman to $1 as it struggles to manage its rocky financials.

Here's an interesting article about what happened with Vista, from an insider. We couldn't exactly go backwards in terms of security in our next major OS release. So it was that Vista became massively more secure than any earlier OS shipped by Microsoft, but in the process also managed to break application and device driver compatibility in an unprecedented manner for the ecosystem. Customers hated it because their apps broke and ecosystem partners hated it because they felt they didn't have enough time to update and certify their drivers and applications as Vista was rushed out the door to compete with a resurgent Apple.

Australia recently slipped behind Kazakhstan in Ookla's global internet speed index. The Ookla Speed Test Global Index ranked Australia as 55th in the world for fixed broadband in December, with an average download speed of 25.88 Mbps. Globally, the average download speed is 40.71 Mbps, pushing Australia behind countries including Austria, Slovenia, the Czech Republic and Russia.




Tuesday Evening Reviews (0 Comments) (link)
Tuesday, 16-January-2018 18:30:16 (GMT +10) - by Agg


Storage:
ADATA XPG SX6000: Benchmarking A ~$50 USD 128GB NVMe SSD on Phoronix.
Phison E8 512GB M.2 NVMe PCIe SSD Preview on Tweaktown.

Audio Visual:
Cougar Immersa Pro Gaming Headset on Guru3D.
Tribit XFree Move Bluetooth Headset on FunkyKit.
Acer Predator X34P Monitor on TechSpot.

Power Supply:
Thermaltake Toughpower Grand RGB 1200W on NikKTech.
Seasonic PRIME Ultra 750W on HardOCP.

Cooling:
Noctua NH-L9a-AM4 & NH-L12S Low-Profile CPU Cooler on NeoSeeker.
IceMan AMD Threadripper Water Block Breakdown on HardOCP.

Cases:
Corsair Carbide SPEC-OMEGA on OCAholic.
Enermax Ostrog ADV LED ATX Mid-Tower on ModSynergy.

Misc:
Cherry MX Board 3.0 keyboard on TechPowerUp.
MSI X370 Gaming M7 ACK AMD Ryzen Motherboard on HardOCP.




Sunday Night Reviews (0 Comments) (link)
Sunday, 14-January-2018 19:03:37 (GMT +10) - by Agg


Motherboard & CPU:
ECS Z370-LIGHTSABER LGA1151 on MadShrimps.
ASRock X299E-ITX/ac Intel LGA 2066 on OCInside.
6-core/12-thread Core i7 for $200, i7-5820K Revisited on TechSpot.
ASUS ROG Maximus X Formula on Guru3D.
Gigabyte Z370N WIFI Mini-ITX on Guru3D.

Storage:
Halos CatDrive 1TB Networked Drive on BigBruin.
Kingston DataTraveler Bolt Duo 64GB Flash Drive on FunkyKit.

Cooling:
Scythe Mugen 5 PCGH CPU Cooler on NikKTech.
Corsair Hydro H150i Pro RGB CPU Cooler on BenchmarkReviews.

Video Cards:
44 GPU Fortnite Benchmark: The Best Graphics Cards for Playing Battle Royale on TechSpot.
PowerColor Red Devil Vega 64 benchmarked with 30 games on BabelTechReviews.
PowerColor Red Devil RX VEGA 56 8GB HBM2 on OCClub.

Misc:
Nitro Concepts S300 gaming chair on Vortez.
Dobot Rigiet Gimbal for cameras on TechPowerUp.
PlayerUnknown's Battlegrounds Gameplay And Performance Review on HotHardware.
FSP CMT210 Mid-Tower PC Case on ModSynergy.
SilverStone SFX SX500-G 500W PSU on APHNetworks.
Ballistix Sport LT 32GB DDR4-2666 SODIMM memory on FunkyKit.
Cougar Immersa Pro headset on TechPowerUp.



Thanks to Axe and Redback this week!










































Interesting Forum Threads (0 Comments) (link)
Thursday, 11-January-2018 14:14:06 (GMT +10) - by Agg


Here's a snapshot of what people are discussing in the forums. You can keep on top of things via the recent activity feed or the new posts page. To see activity in threads you subscribe to, check out your latest alerts.

LinX the undisputed champion in Intel x86 CPUs and chipsets.
8700K 9700K batches & 5Ghz testing in Intel x86 CPUs & chipsets.
First AM4 APU Review on Youtube in AMD x86 CPUs and chipsets.
Bought this PC, has a smell in Overclocking & Hardware.
Consolidated Crypto Traders/Chat Thread in Blockchain & Cryptocurrency Mining.
What kind of mining set up are you runnning? in Blockchain & Cryptocurrency Mining.
Garage door security risk in Electronics & Electrics.
Resolved! Help repair a C128D! (text display issue) in Retro & Arcade.
Vintage CRT Monitor Repair Thread in Retro & Arcade.
Apple inc slowing down older iphones to nefariously encourage upgrading in Apple iOS (OS & Devices).
Does anyone recognise this? in Audio Visual.
Has M$ borked Skype? in General Software.
Can someone explain to me why systemd is bad? in Other Operating Systems.
Linux Magic System Request Key Hacks on Other Operating Systems.
They are Billions in PC Games.
Adelaide - worth a holiday? in Holidays & Travel.
Around The World 2017 - Business Class on Frequent Flyer Points in Holidays & Travel.
Pu-erh tea? in Lifestyle.
Ryobi ONE+ thread in Lifestyle.
Wholly Electric cars - e.g. Tesla Roadster in Motoring.
Bright (Will Smith) in Entertainment.
STAR WARS: THE LAST JEDI (Episode VIII) in Entertainment.
Black Mirror [Charlie Brooker] in Entertainment.
Benevolent eccentric billionaire-who makes your list? in The Pub.




Intel 8th-Gen Core CPUs with Radeon RX Graphics (0 Comments) (link)
Thursday, 11-January-2018 11:56:30 (GMT +10) - by Agg


Intel have launched their eighth-generation Core processors, and the interesting thing about these is that they contain built-in Radeon RX graphics.. that's right, graphics from their arch-rival AMD. To quote Tech Report: Intel's vision for its G-series CPUs, then, is to give OEMs a way to build a thin-and-light notebook that's closer in performance to bulkier systems with discrete graphics cards that typify the homes of current H-series CPUs. To do that, Intel G-series CPU packages join a high-performance, eighth-generation H-series CPU die with a semi-custom AMD Radeon graphics processor built for Intel called Radeon RX Vega M. Vega M is remarkable not only because it's integrated on-package with an Intel CPU, but also because it's the first midrange graphics implementation of the Vega architecture that we've seen so far.

More coverage on PC Perspective, Tweaktown and HotHardware. Discussion in this thread.

Also from Intel this week, a new more-powerful NUC mini-PC, powered by the new CPU. Today, Intel launched the latest and most powerful Intel® NUC to date, based on the newly announced 8th Gen Intel® Core™ i7 processor with Radeon™ RX Vega M graphics. The new Intel NUC (formerly code-named Hades Canyon) brings this powerful new processor and graphics solution into an incredibly tiny 1.20-liter system. Great for VR enthusiasts and workload-heavy content creators, it will be Intel's smallest premium VR-capable system in the market. Coverage on LegitReviews.




Wednesday Morning (4 Comments) (link)
Wednesday, 10-January-2018 00:33:18 (GMT +10) - by Agg


The big story of the last week or so has of course been the Intel CPU Security Flaw. There's an explanation of the actual problem in this article. To make this not be a problem for a CPU, the promise is that all this speculative execution leaves no trace. The assumption is that if it failed, it was like the attempt was never made. All effects are rolled back. This assumption, which turns out to be false, is key to understanding Meltdown/Spectre. Apple have confirmed that their products are affected also. Basically you just have to wait for your various systems to be updated.

AMD have issued a statement as well, thanks Lt. Sniper. When AMD learned that researchers had discovered a new CPU attack targeting the speculative execution functionality used by multiple chip companies' products, we immediately engaged across the ecosystem to address the teams' findings. The research team identified three variants within the speculative execution research. The below grid details the specific variants detailed in the research and the AMD response details.

The real-world problem is that any fix will cause a performance issue, particularly for servers. Intel has admitted that performance issues will be "highly workload-dependent," and that further software updates should help. Some Linux admins are reporting performance impacts, and it's clear we're only just starting to understand how this could impact internet services. TechSpot have looked into Windows 10 performance before and after the patch. Anyway, keep up to date with this thread.

One additional aspect concerns the CEO selling Intel stock with awkward timing. Intel Corp. Chief Executive Officer Brian Krzanich's sale of a chunk of company stock in the fourth quarter of last year has prompted questions about the transaction's timing because it happened after the discovery that modern processors are vulnerable to hackers. Seems to just be coincidence tho. Probably.

A few people sent word that Internode have ended their usenet service. Update 09/01/2018: Due to changes in the underlying wholesale service, this service has been discontinued and is no longer available. Customers that wish to continue using NNTP usenet news services will need seek access to the service from a third-party provider.

NVIDIA will be dropping 32-bit support soon. The time has come for gamers and enthusiasts to ditch their 32-bit operating system (assuming you haven't already), because NVIDIA has announced that it will no longer support drivers for these operating systems. If you have been hobbling along on an old 32-bit version of an OS to save some money, perhaps Santa can bring you a 64-bit OS. NIVIDIA says that support will end after the 390 driver release.

Here's a cool article about cracking 45-year-old encryption. We've been archiving a bunch of old Xerox Alto disk packs from the 1970s. A few of them turned out to be password-protected, so I needed to figure out how to get around the password protection. I've developed a way to disable password protection, as well as a program to find the password instantly.



Case:
Corsair Carbide Spec-Omega Case on Benchmark Reviews
Corsair Carbide SPEC-OMEGA on TechPowerUp
Corsair Carbide SPEC Omega on Guru3D
Corsair Spec-04 Tempered Glass Mid-Tower Case on Legit Reviews
Fractal Design Define R6 Mid-Tower Case on Benchmark Reviews

Cooling:
Corsair H150i Pro Liquid CPU Cooler on ThinkComputers.org
Corsair Hydro Series H150i Pro on TechPowerUp
Corsair H115i Pro and H150i Pro CPU coolers on Techreport
Corsair Hydro H150i Pro Low Noise 360mm RGB Liquid CPU Cooler on NikKTech
Corsair H150i Pro RGB on Vortez
Corsair H115i Pro RGB on Vortez
Arctic Freezer 12 on OC Inside

Portable:
Lenovo Legion Y720 Laptop on OCC
Xtorm XB202 DISCOVER 17.000mAh Power Bank on NikKTech

Gaming:
Destiny 2: Curse of Osiris (PS4) on Gaming Nexus
Okami HD (XBOX) on Gaming Nexus
EWin Champion Series Ergonomic Computer Gaming Chair on OCC

Storage:
Synology RS217 Two-Bay RackStation on TweakTown
Seagate IronWolf Pro ST12000NE0007 12TB Hard Drive on APH Networks

Misc:
DinoPC Primal Comet Ryzen Gaming Package on Vortez
Yelangu L4 Motorized Autodolly Camera Slider on Funky Kit
Kanto YU6 Desktop Computer Speakers on APH Networks
Intel's Core i9-7960X vs. AMD's Threadripper 1950X on Techgage
AORUS Z370 Gaming 7 Motherboard on Modders-Inc
Corsair K70 LUX RGB with PBT Double-shot Keycaps on Madshrimps
NVIDIA GeForce GTX 1070 Ti Founders Edition Videocard on Tech ARP
Corsair AXi Series 1600w PSU on TechPowerUp
Samsung Galaxy Note FE Mobile Phone on Tech ARP



2018. Still no flying car. Thanks to mpot and Manaz this week!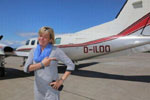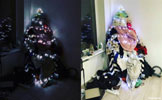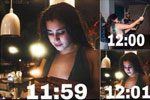 Friday Afternoon Reviews (0 Comments) (link)
Friday, 5-January-2018 13:08:00 (GMT +10) - by Agg


Motherboard & CPU:
Biostar Racing Z370GT6 on TechPowerUp.
MSI Z370 Gaming Pro Carbon AC Motherboard on PCPerspective.
MSI Z370 Gaming Pro Carbon on OCAholic.

Portable & Prebuilt:
HP Envy x360 laptop on TechSpot.
CES 2018 : The Dell XPS 13 2018 (9370) Revealed on TechARP.
Dell XPS 13 (9370) 2018 Review: White Spun Glass, Killer Looks And Speed on HotHardware.
Samsung Galaxy A8 2018 (SM-A530F) Smartphone on TechARP.

Cases:
Lian Li PC-T70 Open and Closed Air Test Bench on Guru3D.
NZXT H700i Case on ThinkComputers.

Input Etc:
Tesoro GRAM SE Spectrum Keyboard on TechPowerUp.
SteelSeries RIVAL 310 Ergonomic Esports Mouse on NikKTech.
GAMDIAS Hermes P3 Mechanical Gaming Keyboard on Tweaktown.

Storage:
NETGEAR RN524X SMB 10Gbe NAS on Tweaktown.
Kingston DataTraveler Elite G2 64GB USB 3.1 Flash Drive on FunkyKit.
Plextor M9Pe 512GB & 1TB NVMe PCIe SSD on Tweaktown.
Plextor M9Pe 512GB M2 NVMe SSD on Guru3D.

Audio Visual:
The Samsung CJ791 – First Thunderbolt 3 QLED Curved Monitor on TechARP.
Gamdias Hephaestus P1 RGB Gaming Headset on FunkyKit.

Memory:
Geil Super LUCE RGB DDR4 on TechPowerUp.
GeIL Super Luce RGB SYNC DDR4-3000 32GB kit on ThinkComputers.




AMD Ryzen 1700X Review (0 Comments) (link)
Thursday, 4-January-2018 00:42:32 (GMT +10) - by Agg


Here's a detailed review of the AMD Ryzen 1700X, from forum member headin2001. For comparisons, I have lined up the 8 Core/16 Thread Ryzen 1700X up against Intels 4 Core/8 Thread 7700K mainstream offering. Both CPU's feature in around the same price range now (1700X - $485AUD and the Intel 7700K - $435 as at December 2017). Both CPU's are, in my opinion a strong offering from both teams without moving to the ridiculous high price ranges of the Intel HEDT or Threadripper products. Enough babble, let's get in and see how this 95W TDP 3.4/3.8Ghz 8c/16t CPU performs.



click for the review!






Wednesday Midday (5 Comments) (link)
Wednesday, 3-January-2018 12:37:18 (GMT +10) - by Agg


I hope 2018 is treating you well and your hangovers have all worn off.. :) Time for some news catchup.

Seagate have a new multi-actuator system which could prolong the life of spinning-rust hard drives. The third way, and the method Seagate has chosen, is to design a drive with multiple actuators. The idea of using multiple actuators isn't new, and Seagate has experimented with it in the past, but had deemed the approach ineffective due to design challenges, higher drive weights, and additional material costs.

Here's an amusing story from Axe: a man was so upset with Telstra that he camped out in protest at their store, the Police were called, and they ended up negotiating on his behalf with Telstra instead of removing him. "The cops kind of took our side," Mr Dooley said. "They understood. They used their excellent negotiating skills to negotiate what I hadn't been able to in the last four months.

We haven't heard much in the PC space from VIA for a while now, but could they be making a comeback against AMD and Intel soon? In 2018 VIA plans to release their KX-6000 series of CPUs, offering 4 or 8 core processors with clock speeds of 3GHz with support for DDR4 memory and PCIe 3.0. This product is expected to act as a low-cost alternative to Intel's Gemini Lake SoCs that is built on TSMC's 16nm process (The KX-5000 series used a 28nm process). Well, I won't be holding my breath, but it would be nice to blow the dust off the Other CPUs and Chipsets (formerly VIA Hardware) forum. :)

Still in rumour mode, there's speculation of a new Intel CPU bug. If the reports are accurate, it appears that Intel might have a pretty severe chip-level security bug on its hands that cannot be simply swatted away with a microcode update. The bug affects all modern Intel processors dating back at least a decade. We should note that squashing the bug requires a patch at the OS level; and Linux patches have already been distributed (with redacted comments). Microsoft is expected to address the bug in its monthly Patch Tuesday update.

OCInside have a guide to making a DIY Arcade Machine. Daniel, one of our longtime PC forum members built a fully fledged 24-inch arcade machine construction using Raspberry Pi 3. As always, we wish you a lot of fun reading this new arcade machine diy guide and of course to copy the Retro arcade machine. If this kind of thing tickles your fancy, there's lots more in our Retro & Arcade Forum.

TechSpot also compared 44 video cards in PUBG, the popular survival shooter. Following up on last month's CPU-focused benchmarks, we're back to see how PlayerUnknown's Battlegrounds performs on a massive range of graphics cards: we have an epic battle between Radeon and GeForce GPUs.

Meanwhile BabelTechReviews have a 15-game VR GPU comparison. We are benchmarking 15 VR games on the Oculus Rift including Fallout 4 VR using FCAT-VR, pitting the RX Vega 56 and 64 versus the GTX 1070 Ti, the GTX 1080, and the GTX 1080 Ti.

There's more retrospective articles looking back at 2017, with the best case mods from ThinkComputers and the most disappointing games from TechSpot. It's nice to talk about all the great games that were released this year, but we're also not going to let slide the games that really disappointed us, and there's a few that stick out like a sore thumb. The following games simply weren't good enough; far from it in fact.




Monday Night Reviews (0 Comments) (link)
Monday, 1-January-2018 23:02:58 (GMT +10) - by Agg


Cooling:
Cooler Master MasterLiquid ML240L RGB AIO Cooler on FunkyKit.
ARCTIC Liquid Freezer 240 AIO Liquid CPU Cooler on NikKTech.
Be Quiet Silent Loop 360 AIO CPU Cooler on MadShrimps.

Input Etc:
Cooler Master MasterSet MS120 Keyboard/Mouse Set on APHNetworks.
Thermaltake MEKA PRO Cherry Red Mechanical Keyboard on FunkyKit.
Dream Machines DM3 Mini Gaming Mouse on LegitReviews.
Roccat's Kone Aimo gaming mouse on TechReport.

Portable & Prebuilt:
Microsoft Surface Laptop on HotHardware.
MSI GV62 7RC laptop on Vortez.
Huawei Mate 10 smartphone on TechSpot.

Misc:
GamerStorm Baronkase Liquid by DeepCool cooler on Modders-Inc.
Silicon Power Diamond D30S 2TB USB 3.1 HDD on MadShrimps.
TP-Link KC120 Kasa Cam Smart Home Camera on Tweaktown.
NVIDIA GeForce GTX 1070 Ti Founders Edition video card on TechARP.



---
Advertisement:


All original content copyright James Rolfe.
All rights reserved. No reproduction allowed without written permission.
Interested in advertising on OCAU? Contact us for info.