July 2018
Tuesday Evening (7 Comments) (link)
Tuesday, 31-July-2018 17:58:11 (GMT +10) - by Agg


The Australian Computer Museum Society needs help storing their collection until new premises can be organised. Find out how you can help in this Google Groups post. The Australian Computer Museum Society is not an active museum, but a repository of computing technology, peripherals, storage media and documentation dating from to the 1950s to the 2000s. Their collection is being held in a 200 square metre warehouse at 888 Woodville Road, Villawood, which will be demolished in two weeks. Having tried for years to secure a more permanent home, the volunteers - mostly former programmers and engineers in their 70s - are at the desperate point of suggesting that anybody who wants anything from their collection can just come along and take it. The attached photos give some idea of the range, size and condition of the collection (apologies for the blurriness - the light is quite poor inside). Discussion here in our Retro & Arcade forum.

There's not much solid info, but apparently India have developed their first RISC-V based CPU. Shakrti processor is a low-power prototype, they were interested in optimising power and area. currently, it's clocking at 400MHz, DMIPS/MHz - 1.67.

Meanwhile South Korea are determined to stay ahead of China in the chip-development world. The South Korean government will invest 1.5 trillion won ($1.34 billion) in developing new technologies and creating a manufacturing hub for next-generation chips in order to keep its leading position being sought by China, according to the Ministry of Trade, Industry and Energy on Monday. The Industry Ministry will make the investment for the next 10 years together with the Ministry of Science and ICT, titling the project "Next-Generation Intelligent Semiconductor Technology Development Project."

DigitalFoundry meanwhile explain why we need new 8-core CPUs - in short, to keep up with console gaming. Despite no official confirmation, it's more than likely that we'll see new eight-core CPUs from Intel in the next month or so, delivering the ability to comprehensively outperform the already stunning Core i7 8700K - our pick as the fastest gaming CPU money can buy right now. The additional benefits for gaming in the short-term may be limited but once the new wave of Ryzen-powered consoles arrive, the need for faster, wider processors in the PC space should become abundantly clear.

Sniper sent in this new Segway for each foot idea. The Segway Drift W1 e-Skates are lightweight, portable and extremely unique. Designed for maximum comfort and fun the Drift W1 is the perfect product to usher in a new type of personal transportation. Hrm, as someone who spends a lot of time on skates.. I'm not convinced. But I'd be happy to review some. :)




Monday Midday Reviews (0 Comments) (link)
Monday, 30-July-2018 12:46:04 (GMT +10) - by Agg


Cases:
CORSAIR Spec-Omega RGB Mid-Tower Tempered Glass Gaming Case on NikKTech.
In Win A1 mini tower on OCAholic.

Storage:
Toshiba EXCERIA M303 MicroSDXC Card on MadShrimps.
Next-Gen NVMe SSD Showdown: Phison E12 and SMI SM2262EN on Tweaktown.
Samsung Pro Endurance microSDXC Memory Card on LegitReviews.
XPG SX950U SSD on Vortez.

Networking:
D-Link DIR-867 Wireless Router on APHNetworks.
Netgear XR500 router, EX8000 Extender and SX10 (10 Gbit/s) Switch on Guru3D.

Misc:
Arozzi Mezzo V2 Gaming Chair on NikKTech.
Lenovo Smart Display Review: Google Home Assistant Grows A Head And It's Great on HotHardware.
TEAMGROUP T-Force Xcalibur RGB memory on Vortez.
Sennheiser GSP 500 headset on TechPowerUp.
Gamdias Hermes P3 RGB mechanical keyboard on OCInside.
Cooler Master MASTERLIQUID ML240L RGB CPU Cooler on Tweaktown.



Thanks to Andrew and t1mbot this week!







Friday Afternoon (3 Comments) (link)
Friday, 27-July-2018 14:37:42 (GMT +10) - by Agg


Today is System Administrator Appreciation Day, so buy a nerd a pizza. Or eat the pizza your marketroids hopefully bought you. :)

Speaking of sysadminny things, Chrome will now display a warning for webpages which are served without HTTPS. Not entirely by coincidence, we now have HTTPS enabled across the site, with the forums having had it for nearly a year and the main site for a few days. The short ocau.com domain isn't quite sorted out yet but will be soon, so don't panic if you get a warning on there.

Techspot wondered how a high-end CPU from 2010 would compare with cheap CPUS of today. Today we're going to have a bit of benchmark fun as we test out a processor we reviewed in 2010. The Core i7-980X was a hexacore beast, but how does it stack up 8 years later? To find out I'm going to compare it with a whole heap of modern processors, including the dinky little $100 Ryzen 3 2200G.

Intel will be using GPUs to fight malware. The first solution -- Accelerated Memory Scanning -- will allow delegating the task of detecting memory-based attacks to an integrated GPU. This tends to be done at the expense of CPU productivity at this point, which deteriorates the overall system performance. The technique in question will dramatically reduce CPU load -- according to Intel, CPU utilization dropped from 20 percent down to 2 percent in their tests. As a result, the system will perform better and consume less power.

Another small town has given up on the NBN and is building their own internet solution. With the help of friend and resident Peter Botsman, a crowd funding campaign began in June, with the aim of creating the Kangaroo Valley Broadband Network. The campaign had a dollar target of $120,000 and subscriber target of 120. On Tuesday afternoon, the target was met, and the Kangaroo Valley Broadband Network (KVBN) finally became a reality.

We may be in for cheaper memory next year. While the global DRAM market still remains robust currently, the recent capacity ramps by Micron Technology and the planned kick-off of commercial production by China-based Fujian Jin Hua Integrated Circuit and Innotron Memory (previously known as Hefei ChangXin) could lead to oversupply for the memory in 2019, according to industry sources.

The current "Retro Let's Play" is Super Smash Bros. Melee from 2001. Characters span a huge amount of game franchises, including Super Mario Bros and Yoshi, Pokemon, Metroid, Mother/Earthbound, Zelda, Donkey Kong, Fire Emblem, Kirby, Ice Climber, Star Fox, F-Zero and Game and Watch. One criticism of the game is that only 14 characters are available initially, and the rest must be unlocked. However once unlocked, the variety of characters is quite enormous, and caters to all tastes.




Thursday Night Reviews (0 Comments) (link)
Friday, 27-July-2018 00:04:35 (GMT +10) - by Agg


Motherboard & CPU:
ASRock X470 Taichi (AMD X470) Motherboard on Tweaktown.
ASUS TUF X470 Plus-Gaming on Guru3D.

Input Etc:
Cooler Master CM310 mouse on Vortez.
Tt eSPORTS Ventus X Optical RGB mouse on TechPowerUp.
Razer's Naga Trinity gaming mouse on TechReport.
Elgato Stream Deck Mini mini keyboard on Vortez.
CHERRY KC 6000 Slim Keyboard on MadShrimps.
Rosewill NEON K81 RGB Gaming Keyboard on ThinkComputers.

Prebuilt & Portable:
Stormforce Onyx 1060 3GB System on Vortez.
Razer Blade 2018 gaming laptop on TechSpot.

Audio Visual:
SteelSeries Arctis Pro with GameDAC Hi-Res Audio System on NikKTech.
Viotek GN24C 24-inch Curved 1080p 144 Hz Monitor on ThinkComputers.
Arozzi Colonna Microphone on TechPowerUp.
DLink HD Wi-Fi Camera 8010LH on Tweaktown.

Storage:
ADATA XPG SX8200 480GB M.2. SSD on Guru3D.
Samsung SSD 860 PRO 1TB on BenchmarkReviews.
MyDigitalSSD Pocket Vault eXpress Portable SSD on LegitReviews.
Icy Dock MB973SP-1B FlexCage on OCInside.

Misc:
Patriot Viper RGB DDR4-3000 16GB Memory Kit on FunkyKit.
Sonnet Solo 10G network adapter on Tweaktown.
COUGAR PANZER-G Tempered Glass Gaming Mid-Tower on NikKTech.



SiliconAngel sent word of this online petition regarding the Government's plans to undermine strong encryption in Australia. We demand privacy, security, and integrity for our communications and systems. We should be confident that the services we use haven't been weakened or compromised by government mandate or pressure. No legislation, executive order, or private agreement with the government should undermine our rights. The government should not erode the security of our devices or applications, pressure companies to keep and allow government access to our data, mandate implementation of vulnerabilities or backdoors into products, or have disproportionate access to the keys to private data. There's more info in this article. My main issue is that it's basically unworkable. It sounds like the classic "politicians trying to legislate without understanding" we see so often with tech issues. So at best it'll just be a huge waste of time and money.

Anyway, it's 2018, and where the hell is my flying car? It's right here, thanks Alan. Designed as a 'single-seat Personal Aerial Vehicle (PAV)', OPENER Inc. state that the BlackFly "… is simple to master and requires no formal licensing (in USA) or special skills to operate safely." At 1.55m long and 1.6m wide and a take-off run of 1m, it can take off from almost anywhere. As well as being able to fly, the "car" also has full freshwater amphibious capabilities. But it is principally designed to operate from small grassy areas and travel distances of up to 40km at speeds up to 100km/h on an 8kWh battery. Doesn't sound like it's going to be in my driveway anytime soon, but it's getting closer.

Back to the Government, and the "My Health Record" system is adding some restrictions to how data can be used. The agency's contractual fix comes after the ABC reported on June 24 that one of the partner apps HealthEngine was passing on client information to personal injury lawyers and boasting to advertisers it could tailor advertising to patient's illnesses. The Federal Health Minister Greg Hunt ordered the DHA conduct an "urgent review" of its relationship with HealthEngine on the same day. Discussion continues in this thread.

A Sydney man has been arrested for allegedly stealing Amazon hardware. A 26-year-old Sydney man has been charged after allegedly stealing and dismantling $600,000 worth of AWS Snowball mass storage units. It is alleged that the man was shipped 31 of the Snowball devices, which can be rented from AWS to perform large data migrations into the cloud. He was arrested and charged with larceny following a joint investigation by the NSW Police cybercrime squad and the FBI.

There's a new undersea cable connecting Australia to the USA. Hawaiki has completed laying its 15,000km undersea fibre optic cable that connects Australia and New Zealand directly to the US. Hawaiki CEO Remi Galasso said the US$300 million (A$407.2 million) cable system will provide the "fastest and the largest" link between Australia and the US, with another branch connecting American Samoa.

There's also some cool stuff going on in the skies soon, including a long lunar eclipse. July has already been a real treat for stargazers, with five planets to see in the evening sky, Mars looking the best we've seen in 15 years, and now, in the early hours of Saturday morning July 28, there will be an extraordinary total lunar eclipse.




Monday Night Reviews (0 Comments) (link)
Monday, 23-July-2018 21:52:15 (GMT +10) - by Agg


Motherboard & CPU:
Battle of the Workstations: AMD Ryzen Threadripper vs Intel Core X-Series on TechGage.
MSI X470 Gaming M7 AC (AMD X470) Motherboard on Tweaktown.
ASRock H370 Performance Polychrome RGB Software video review on OCInside.

Audio Visual:
AOC AGON AG352UCG Curved G-SYNC Gaming Monitor on NikKTech.
Z-Edge S3 Dual Dash Cam on FunkyKit.
Acer Predator X27 G-SYNC HDR Monitor Preview on TechARP.

Storage:
Qnap TS-453Be NAS on LanOC.
Synology DS218+ NAS Review with Synology C2 Cloud Review and VPN Guide on OCInside.

Cooling:
NZXT Kraken M22 CPU Cooler on Tweaktown.
Cooler Master MasterLiquid ML240R RGB Closed Loop Water Cooler on APHNetworks.
Noctua NF-A12x25 PWM Fan on TechPowerUp.
CORSAIR Hydro H100i Pro RGB Low Noise 240mm RGB Liquid CPU Cooler on NikKTech.
Corsair Hydro Series H100i PRO 240mm RGB Liquid CPU Cooler on PCPerspective.
CORSAIR Hydro Series H100i PRO Liquid CPU Cooler on LegitReviews.
Corsair H100i PRO LCS on Guru3D.
CORSAIR Hydro Series H100i PRO RGB Liquid CPU Cooler on MadShrimps.
Corsair Hydro Series H100i PRO on TechPowerUp.
Corsair's H100i Pro 240-mm closed-loop liquid CPU cooler on TechReport.

Input Etc:
CORSAIR K63 Wireless Mechanical Gaming Keyboard on FunkyKit.
CORSAIR Dark Core RGB SE Wireless Gaming Mouse on FunkyKit.

Portable & Prebuilt:
Nokia Steel HR Review: Hybrid Smartwatch With Classic Timepiece Flair on HotHardware.
OWC Travel Dock on Tweaktown.

Misc:
Warhammer 40,000: Inquisitor – Martyr game on BenchmarkReviews.
Seasonic Prime Gold 850W PSU on OCAholic.
Cooler Master MasterBox K500L case on Vortez.
AMD's "fine wine" revisited – the Fury X vs. the GTX 980 Ti on BabelTechReviews.



Thanks to Axe and Dan this week! Slightly late this week due to very complicated reasons involving an all-you-can-eat Chinese buffet..







CoolerMaster MasterLiquid ML240L RGB (0 Comments) (link)
Thursday, 19-July-2018 17:52:57 (GMT +10) - by Agg


AMD2400 reviewed the CoolerMaster MasterLiquid ML240L RGB, which gives you dual 120mm All-in-One watercooling for under $100: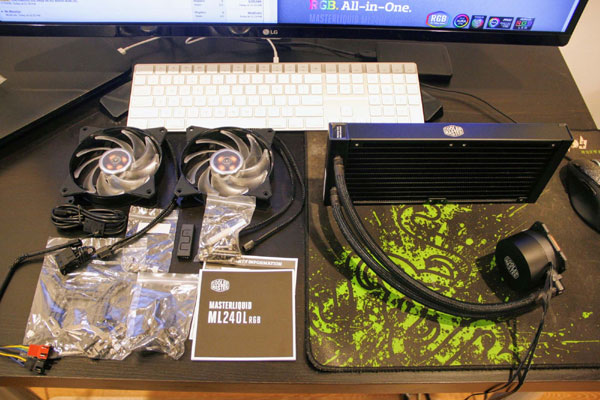 click for the review!






Thursday Evening (0 Comments) (link)
Thursday, 19-July-2018 17:46:03 (GMT +10) - by Agg


Intel are celebrating their 50th Birthday. Fifty years ago, Robert Noyce and Gordon Moore founded Intel with a purpose: To ponder what might be possible. To imagine, to question and to do wonderful in pursuit of a better future. In honor of our golden anniversary, we're embracing Noyce's inspiring challenge, "Don't be encumbered by history, go off and do something wonderful." Most historical tidbits here.

As if more proof was needed that HDDs are going away and SSDs are taking their place, Western Digital are closing a HDD factory in Malaysia. The data technology industry is undergoing substantial change. This market transformation is driving increased adoption of SSDs and NAND flash in traditional HDD applications. The change has contributed to growth in SSD/NAND flash and declining long-term demand for client HDDs. Consequently, Western Digital plans to expand SSD manufacturing in Penang. The company is in the final stages of commissioning its second SSD facility in Penang, which will go into production in the coming months.

FOTW sent word that the popular browser Stylish is in hot water over data harvesting - and it's been dropped by Google and Mozilla. The data collection has been ongoing since January 2017 when its owner, who inherited Stylish in late 2016, sold the extension to Israel-based web-analytics firm, SimilarWeb, and rolled out a new privacy policy. Some users weren't happy because the free app with no strings attached would collect data about their web usage, albeit anonymized.

Techgage looked at workstation GPU performance. We test a lot of software to get a good gauge on workstation performance, but there's always room for more – or at least possible replacements. In this article, we're exploring performance of three applications readers encouraged us to test: Blender and Redshift for rendering, and MAGIX's Vegas for video encoding. They follow up with some SPECviewperf numbers too.

Meanwhile TechSpot rounded up some NVMe SSDs. Which products are the best for certain workloads, what technologies are out there, and what should you choose for your next build. We're taking a look at top players Samsung's 970 Pro and 970 Evo, Intel's Optane M.2 modules and Intel's Optane PCIe card and WD's Black SSD. A previous generation NVMe SSD from Intel has also been thrown in for comparison.

Google have received another huge fine for anti-competitive behaviour in the EU. European Union regulators have hit Google with a record $6.85 billion antitrust fine for using its Android mobile operating system to squeeze out rivals. The penalty is nearly double the previous record of $3.7 billion which the United States tech company was ordered to pay last year over its online shopping search service. It represents just over two weeks of revenue for Google parent Alphabet Inc and would scarcely dent its cash reserves of almost $140 billion. But it could add to a brewing trade war between Brussels and Washington.




Thursday Afternoon Reviews (0 Comments) (link)
Thursday, 19-July-2018 17:06:59 (GMT +10) - by Agg


Motherboard & CPU:
Biostar X470GTN Gaming (AMD X470) Motherboard on Tweaktown.
Intel Core i7-8086K Processor on LegitReviews.

Input Etc:
Corsair K70 RGB MK.2 RAPIDFIRE keyboard on Vortez.
HyperX Pulsefire Surge RGB Gaming Mouse on Tweaktown.
ASUS ROG Gladius II Origin Mouse on BenchmarkReviews.

Portable & Prebuilt:
HP EliteBook 840 And 830 G5 Review: Aluminum-Clad Powerhouses on HotHardware.
Lenovo ThinkPad X1 Yoga (3rd Generation) on ThinkComputers.
Dell XPS 15 2-in-1 on TechSpot.
2018 Acer Predator Helios 500 Gaming Laptop Preview on TechARP.
2018 Acer Nitro 5 Gaming Laptop Preview on TechARP.

Misc:
BACtrack C8 Police-Grade Portable Breathalyzer on BigBruin.
E-Lektron JAD38-B Digital Sound System on NikKTech.
Toshiba OCZ RC100 480 GB SSD on TechPowerUp.
Team Group Vulcan Gaming DDR4 3200 MHz TUF Edition memory on TechPowerUp.
Asus Blue Cave AC2600 Dual Band WiFi Router on FunkyKit.
CRYORIG C7 Cu Compact CPU Cooler on FunkyKit.




The Government's "My Health Record" System (3 Comments) (link)
Tuesday, 17-July-2018 23:52:45 (GMT +10) - by Agg


A few people sent in info about this, but IntelInside's email probably sums it up best:

From today, Australians have 3 months to opt-out of having their medical records electronically stored on the government's My Health Record database. If you do not opt-out you will automatically have a My Health Record by the end of 2018. There are privacy concerns about the default settings of no PIN code, or user notifications when records are accessed. The Sydney Morning Herald's technology journalist reports why he is opting out "and you should too". Opting out can be performed at this link.

Having said that, the system is apparently not coping with the number of opt-out requests. Australians attempting to opt out of the government's new centralised health records system online have been met with an unreliable website. Those phoning in have faced horrendous wait times, sometimes more than two hours, often to find that call centre systems were down as well, and staff unable to help. The Australian Digital Health Agency (ADHA), which runs the My Health Record system, is reportedly telling callers that they weren't expecting the volume of opt-outs.

More info in this thread in our Current Events forum.




Tuesday Night Reviews (0 Comments) (link)
Tuesday, 17-July-2018 23:09:25 (GMT +10) - by Agg


Memory:
Corsair Vengeance Pro RGB (4x 8GB) 3200 MHz DDR4 on Guru3D.
HyperX Fury 32GB DDR4-2933 Memory Kit on FunkyKit.

Input Etc:
AZIO Retro Classic Elwood Keyboard on ThinkComputers.
HyperX Alloy Elite Gaming Mechanical Keyboard on OCClub.
Fnatic FLICK2 & Retro Asphalt mouse & pad on Vortez.

Cooling:
Arctic Accelero Twin Turbo II GPU cooler on OCInside.
Deepcool Gamer Storm Castle 240 RGB CPU cooler on OCAholic.
Deepcool Gamer Storm Castle 240 RGB on Vortez.

Portable & Prebuilt:
A Notch Above: OnePlus 6 phone on TechGage.
Dell XPS 15 2-in-1 review: jack of all trades on TheVerge.

Audio Visual:
ALTO ZMX52 Compact 5-Channel Mixer on FunkyKit.
HyperX's Cloud Flight gaming headset on TechReport.

Video Cards:
GeForce GT 1030: The DDR4 Abomination Benchmarked video card on TechSpot.
GeForce GTX 1060 3GB vs. Radeon RX 570 4GB: 2018 Update on TechSpot.

Misc:
GAMDIAS ACHILLES P1 L Extraordinary RGB Illuminated Gaming Chair on NikKTech.
Corsair Carbide 275R case on TechPowerUp.
AORUS P850W + P750W - First AORUS PSUs Revealed on TechARP.
Kingston UV500 240GB (M.2) Solid State Drive on APHNetworks.
Biostar B360GT3S Motherboard on ThinkComputers.




Monday Morning Reviews (0 Comments) (link)
Monday, 16-July-2018 07:04:12 (GMT +10) - by booj


Storage:
Inland Professional SATA III SSD on TweakTown.
ADATA XPG SX8200 NVMe SSD on Modders-Inc.
Toshiba RC100 480 GB SSD on The Tech Report.
HP Portable SSD P800 on Benchmark Reviews.
TeamGroup T-Force Delta RGB 250GB SSD on Guru3D.
Adata XPG Gammix S11 on Vortez.
iStorage diskashur DT2 12TB on TweakTown.

Cases:
Thermaltake View 91 TG RGB Super Tower on NikKTech.
Deepcool Gamer Storm Quadstellar on TechPowerUp.
Corsair Crystal 280X RGB on ocaholic.

Input etc:
ROCCAT Horde AIMO Membranical RGB Gaming Keyboard on Madshrimps.
MSI Vigor GK80 Gaming Keyboard on Modders-Inc.

Misc:
ASUS ROG Swift PG27UQ Monitor on Hot Hardware.
Antec High Current Gamer Bronze 750W Power Supply on APH Networks.
NETGEAR Nighthawk Pro Gaming XR500 WiFi Router on Legit Reviews.
ASUS ZenFone 5 (ZE620KL) on TechARP.
Razer Blade Pro (Kaby Lake) Laptop on TweakTown.
CableMod AIO Sleeving Kit on LanOC Reviews.
FJGEAR 4-Port USB HDMI KVM Switch on Funky Kit.
Sandberg Bluetooth Earbuds + Powerbank on NikKTech.
AVerMedia Live Gamer Extreme 2 - GC551 on Vortez.




Goodwood Festival of Speed (0 Comments) (link)
Saturday, 14-July-2018 13:52:58 (GMT +10) - by Agg


There are apparently some other sporting events on this week but most important of course is the Goodwood Festival of Speed. You can see the live stream on YouTube here and chat about it in this thread. Enjoy!



Friday again!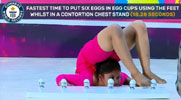 ASIGN_Baz's projects - and a competition! (2 Comments) (link)
Thursday, 12-July-2018 16:14:51 (GMT +10) - by Agg


If you're wondering if ASIGN_Baz has been relaxing since finishing his Iron Man suit, the answer is a resounding "no". Firstly there's the Colonial Viper project, but more recently he's started work on an ED-209 from Robocop. Check out the worklog here: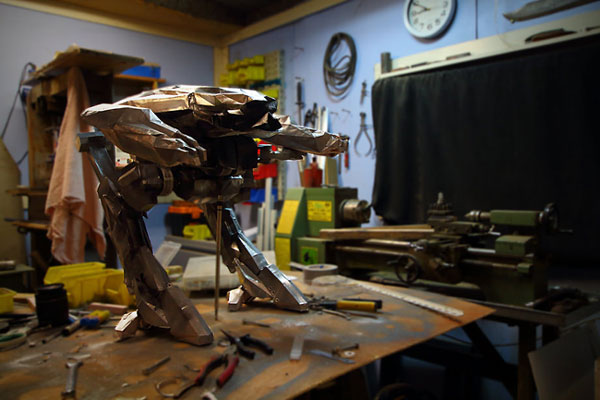 click for the worklog!


Also, if you are a fan of Baz's projects, you can win yourself one of his custom knives, by offering a logo in this graphic design competition!




Thursday Afternoon (3 Comments) (link)
Thursday, 12-July-2018 13:42:27 (GMT +10) - by Agg


Toshiba have advised of a recall on laptop AC adapters which covers Australia. On June 22, 2018 Toshiba Client Solutions ANZ Pty. Limited ("Toshiba") announced a voluntary recall of certain DC-in plugs used in 2-pin AC Adapters due to a potential burn hazard. Note: 3-pin AC adapters are not subject to this recall and are able to be operated as normal. Toshiba sold the affected DC-in plug as a part of 2-pin AC adapters manufactured from December 2009 to July 2011 used with new laptops and as accessories or with replacement 2-pin AC adapters in the course of repair. Toshiba is offering a free 2-pin AC Adapter replacement for ones with the affected DC-in plugs.

Microsoft meanwhile have announced a new Surface Go, a smaller and cheaper Surface device. The Surface Pro series has been very successful for the company, and they've decided it's time to offer an entry level Surface again. The Redmond company has been working on trying to win back the education market, so a smaller, lighter, and most importantly, less expensive Surface makes a lot of sense. The Surface Go is the thinnest and lightest Surface yet at just 8.3 mm, down from the 8.7 mm of the Surface 3, and 8.5 mm on the latest Surface Pro, but it undercuts the other models on weight significantly at 521 grams, or 1.15 lbs. That's a full 31% lighter than the larger Surface Pro.

Unhappy with the NBN, one small NSW town are doing it themselves instead. Residents from the New South Wales community of Wamboin are planning to dig their own trenches to secure faster internet, claiming the National Broadband Network is failing them. Wamboin is just 20 kilometres away from Parliament House, but residents say they have to use the NBN's Sky Muster satellite service, which was designed to deliver internet to rural areas.

If you're unhappy about what happens when you're unhappy about your ISP, you may be interested to hear the Government is looking at replacing the TIO. The government late last week released a consultation paper on the planned changes, including plans to reduce the remit of the Telecommunications Industry Ombudsman, the launch of a new, independent complaints review body and the transfer of complaints data to the Australian Communications and Media Authority (ACMA).

Samsung is mass producing 5th Generation V-NAND memory. In the industry's first use of the 'Toggle DDR 4.0' interface, the speed for transmitting data between storage and memory over Samsung's new 256-gigabit (Gb) V-NAND has reached 1.4-gigabits per second (Gbps), a 40-percent increase from its 64-layer predecessor. The energy efficiency of Samsung's new V-NAND remains comparable to that of the 64-layer chip, primarily because the operating voltage has been reduced from 1.8 volts to 1.2 volts. The new V-NAND also has the fastest data write speed to date at 500-microseconds (µs), which represents about a 30-percent improvement over the write speed of the previous generation, while the response time to read-signals has been significantly reduced to 50µs.

3D printing guns is now officially legal in the USA - or at least, distributing the plans for them. With his new legal victory and the Pandora's box of DIY weapons it opens, Wilson says he's finally fulfilling that mission. "All this Parkland stuff, the students, all these dreams of 'common sense gun reforms'? No. The internet will serve guns, the gun is downloadable." Wilson says now. "No amount of petitions or die-ins or anything else can change that."




Thursday Morning Reviews (0 Comments) (link)
Thursday, 12-July-2018 07:50:09 (GMT +10) - by booj


Motherboards & CPUs:
Intel Core i7-8086K 40th Anniversary CPU on Hot Hardware.
Intel Core i7-8086K on TweakTown.
Intel Core i7 8086K Linux Performance on Phoronix.
EVGA X299 Dark (Intel X299) on TweakTown.
ASRock H370 Pro4 on OCInside.
ASRock AB350M Pro4 on TechPowerUp.
BioStar Racing B360 GT5S on Modders-Inc.
Gigabyte B360 Gaming 3 WiFi on Anandtech.

Storage:
HP Portable SSD P600 on Legit Reviews.
QSAN XCubeNAS XN5004T NAS on ThinkComputers.
Samsung SSD 860 EVO 1TB on Benchmark Reviews.

Audio:
Sennheiser GSP 600 Gaming Headset on PC Perspective.
Corsair HS70 on Vortez.

Misc:
AZZA Hurricane RGB Fans on ThinkComputers.
MSI GT75 Titan 8RG Laptop on Vortez.
Asus ROG Rapture GT-AC5300 router (+ AIMesh) on Guru3D.
HyperX Predator RGB 16GB DDR4-2933 Memory Kit on Funky Kit.
SteelSeries Rival 110 mouse on TechPowerUp.
Cooler Master MasterBox K500 on Hexus.




Tuesday Morning Reviews (0 Comments) (link)
Tuesday, 10-July-2018 05:55:11 (GMT +10) - by booj


Motherboards & CPUs:
MSI H370 Gaming Plus on ocaholic.
Intel Pentium Gold G5600 3.9 GHz on TechPowerUp.
ASUS TUF X470-Plus Gaming on Modders-Inc.
MSI H370 Gaming Pro Carbon on ocaholic.

Storage:
Gigabyte UD PRO 256GB Solid State Drive on APH Networks.
Kingston UV500 SATA SSD on Legit Reviews.
Kingston A1000 NVMe SSD on Modders-Inc.

Cooling:
Noctua NF-P12 Redux (1700 PWM, 1300 PWM, 1300, 900) Cooling Fans on APH Networks.
ID-Cooling Chromaflow 240 CPU Cooler on TweakTown.
Enermax Liqfusion 240 RGB CPU Cooler on TweakTown.
Cooler Master MasterAir G100M RGB UFO Cooler on OCInside.
SilverStone Argon AR11 on TechPowerUp.

Input etc:
Cougar Revenger S gaming mouse on The Tech Report.
Gigabyte Aorus K7 on Vortez.
Mistel MD600 Barocco RGB Keyboard on TechPowerUp.
Corsair Strafe RGB MK.2 on Guru3D.
Wooting One on LanOC Reviews.

Audio:
Corsair HS70 Wireless Gaming Headset on NikKTech.
Creative iRoar Wireless Intelligent Speaker on Madshrimps.
VIZIO SB362An-F6 36? Sound Bar on Benchmark Reviews.

Misc:
Adata XPG Spectrix D40 16GB RGB DDR4 Memory on Legit Reviews.
Anda Seat Assassin King Gaming Chair on Neoseeker.
GeForce GTX 1050 3GB (96-bit) on Guru3d.
ASUS ZenFone Max Pro M1 (ZB602KL) on TechARP.
Raspberry Pi 3 on OCInside.
Xtorm Limitless 10.000mAh Waterproof Power Bank on NikKTech.



The current "Retro Let's Play" is Sonic 3 & Knuckles from 1994. Released in two parts as "Sonic the Hedgehog 3", and then later "Sonic & Knuckles" (with "Lock-on technology", covered in detail below), these games were first developed and published by Sega both in 1994 for the Sega Megadrive and Genesis console. These titles are currently ranked number 18 in HardcoreGaming101's top 47,858 games of all time. But anyway, given it's Friday:











































Thursday Evening (3 Comments) (link)
Thursday, 5-July-2018 17:28:19 (GMT +10) - by Agg


Kim Dotcom has lost his appeal, and will likely be extradited to the USA from New Zealand. The latest decision comes more than six years after U.S. authorities shut down Dotcom's file-sharing website Megaupload and filed charges of conspiracy, racketeering and money laundering against the men. If found guilty, they could face decades in prison. Discussion continues in this thread.

PC Perspective spotted an embedded Ryzen board which might be just the thing for tiny powerful systems. Sapphire Technologies is now partnering with AMD to offer up a new small(ish) 5"x5" form factor system for embedded applications featuring AMD's Ryzen Embedded V1000 SoC APUs. The Sapphire FS-FP5V is a 5.8"x5.5" motherboard that pairs the V1000 SoC with Zen CPU cores and Vega GPU with dual channel DDR4 3200 MHz SODIMM memory slots, two M.2 slots, a single SATA 3 port, dual Ethernet, and four DisplayPort outputs supporting up to four 4K displays.

HotHardware checked out Intel Optane Memory, which has recently been updated. Intel has since updated its Optane Memory line-up with a 64GB drive and some new software that enables acceleration of secondary storage volumes. At first, Optane Memory could only accelerate the main OS boot volume and drives were limited to capacities of 16GB and 32GB. Having the ability to accelerate secondary volumes opens up some interesting possibilities. Users could place their OS and most commonly used apps on a speedy SSD, for example, and accelerate a slower, secondary drive that may be filled with large amounts of bulk data.

TechSpot compared the Ryzen 7 2700X and Core i7-8700K CPUs in 35 games. From AMD, the Ryzen 2700X packs 8 cores and 16 threads clocked between 3.7 and 4.3 GHz, depending on the workload. From Intel, the Core i7-8700K offers two less cores for a 6 core/12 thread configuration, but what this chip lacks in cores it makes up for in clock speed, operating at between 3.7 GHz and 4.7 GHz.

More Australian users are likely to have been affected by the Typeform breach. Australian customers of Typeform have spent the week seeking answers and assurances from the company on whether or not they have been impacted by the data breach incident.

I've recently stumbled upon a whole genre of music I really like but I don't know what I'd call it.. kinda 80's-themed electronica? Retro electronica? It basically sounds like if Tangerine Dream made a new Airwolf theme.. yeah, I'm down with the current references. Anyway, if you have Spotify, this album is a good example, or if not, this track or this track on YouTube.




Wednesday Evening Reviews (0 Comments) (link)
Wednesday, 4-July-2018 20:38:58 (GMT +10) - by Agg


Motherboard & CPU:
MSI B450 Tomahawk + MSI B450A-Pro motherboard previews on TechARP.
Intel Kaby Lake G Core i7-8705G on TechSpot.
Biostar Racing X470GTN on TechPowerUp.
MSI MEG X399 Creation + MSI Xpander-Aero on TechARP.
Z370 & H370 Motherboard Charts: MSI H370 Gaming Pro Carbon on OCAholic.

Keyboard & Mouse:
Logitech G513 keyboard on Vortez.
Corsair K68 RGB Gaming Keyboard on Tweaktown.

Portable & Prebuilt:
The 2018 Acer Predator Helios 500 Gaming Laptop Preview on TechARP.
2018 Acer Nitro 5 Gaming Laptop Preview on TechARP.

Storage:
Kingston Canvas & Toshiba Exceria Memory Card Comparison on NikKTech.
QNAP TS-328 Home NAS on Modders-Inc.

Cases:
be quiet!'s Dark Base Pro 900 rev. 2 case on TechReport.
Be Quiet! Dark Base Pro 900 Rev.2 on Guru3D.
NZXT H500i Mid-Tower on BenchmarkReviews.

Memory:
Kingston HyperX Predator RGB DDR4-2933 CL15 on TechPowerUp.
Ballistix Tactical Tracer DDR4-2666 32GB Memory Kit on Tweaktown.
Patriot Viper Gaming RGB (2 x 8 GB) 3200 MHz DDR4 on Guru3D.

Misc:
Noctua NF-A12x25 (FLX, PWM, ULN) Cooling Fans on APHNetworks.
iDeaPlay V207 ANC Bluetooth Headphone on FunkyKit.



Here's some reviews and projects from the forums. Another good way to see what's going on at any moment in the forums is to hit the New Posts link. Enjoy!





Apparently the top NBN user in Australia downloads 23.59 terabytes a month. The figures show that the top 14 percent of users on the NBN are driving half of all traffic downloads on the network. In addition, the top user on the network is managing to download 23.59 terabytes of data a month. To put that into perspective, the average user pulls down 190GB of data and the median usage is even lower at 108GB a month.

They've also outlined a possible view of the future of the NBN, including upgrading almost all last-mile technologies. The roadmap shows where NBN Co's chief technology office's thinking is around different upgrade paths, both immediately and for "2023 and beyond". Given the network is meant to be built - and potentially sold - before the roadmap expires, it provides a glimpse of how the NBN could evolve beyond its anticipated completion in 2020. For that reason, the roadmap is not presented as a definitive evolutionary path for the network, but rather a series of directions that it could move in.

Expect bigger and faster SD cards soon, with an update from the SD Association allowing for up to 128TB. One is called "SD Ultra Capacity" and expands the maximum capacity of SD cards to 128 terabytes, well up on the current 2TB. The other is "SD Express" which, by adding PCIe and NVMe interfaces , means the Association claims the cards can now hit 985 MB/sec data transfer speeds.

Something different from OCClub: an investigation into RX Vega 64 power efficiency. I thought this was an interesting discovery, so I wanted to investigate further by measuring the performance and power consumption of my RX Vega 64 at different performance targets. So often I see the Vega 10 GPU described as 'power hungry' or 'inefficient,' but I would not consider a GPU able to provide 60-90 FPS in a modern game at max settings for around 75 W inefficient.

iFixit have shown how fragile and unrepairable the current MacBook Pro keyboards are. The basic flaw is that these ultra-thin keys are easily paralyzed by particulate matter. Dust can block the keycap from pressing the switch, or disable the return mechanism. I'll show you how in a minute. The heroine at the center of this story is Casey Johnston, an editor for The Outline who has reported extensively on this issue since her computer came down with the affliction last year. Her research found that "while some keys can be very delicately removed, the spacebar breaks every single time anyone, including a professional, tries to remove it."

Meanwhile Apple and Samsung have finally settled their patent dispute. Apple and Samsung have settled an ongoing legal battle that has spanned seven years, according to court documents filed with the Northern District Court of California this morning. In the document, Apple and Samsung said they have agreed to drop and settle the remaining claims and counter claims in the design patent legal battle that saw them back in court in May.

If you had fun with cryptocurrencies during the last financial year, remember you may have tax obligations now it's a new year. Cryptocurrency use has grown exponentially in the last two years and Australians have embraced cryptocurrencies as a way to spend, send and trade money from anywhere in the world. Today Australia is the world's 11th biggest market for bitcoin volume.




Monday Morning Reviews (0 Comments) (link)
Monday, 2-July-2018 05:35:33 (GMT +10) - by booj


Motherboards & CPUs:
ASRock X299M Extreme4 Intel LGA 2066 on OCInside.
MSI B360M Mortar + B360M Mortar Titanium on TechARP.

Cooling:
Arctic Z1-3D on Vortez.
Noctua NF-A12 and P12 Redux Fan Group Test on Guru3D.
Noctua 120mm Fan Roundup on Neoseeker.
Noctua NH-L9a-AM4 and Noctua NH-L12S on LanOC Reviews.
Cooler Master MA621P TR4 Video Review on Modders-Inc.
Enermax LIQTECH TR4 280 AMD Threadripper CPU AIO Cooler on Funky Kit.
Raijintek Leto Pro RGB on Guru3D.

Input etc:
Corsair Strafe RGB MK.2 Mechanical Gaming Keyboard on Madshrimps.
Corsair K70 RGB MK.2 And Strafe RGB MK.2 Gaming Keyboards on Hot Hardware.
Corsair K70 RGB MK.2 keyboard on The Tech Report.
Azio Armato CE Backlit Mechanical Gaming Keyboard on NikKTech.

Audio:
HyperX Cloud Revolver Gaming Headset on Modders-Inc.
Apple HomePod on TweakTown.
Sennheiser GSP 600 on Vortez.

Monitors:
BenQ EW3270U on PC Perspective.
BenQ Zowie XL2546 e-Sports Monitor on ThinkComputers.

Cases:
Geeek A30 on LanOC Reviews.
Antec P6 Compact Micro-ATX Tower on NikKTech.

Misc::
Team Group Delta RGB SSD 250 GB on TechPowerUp.
D-Link DCS-8010LH Wi-Fi Surveillance Camera on APH Networks.
Zyxel Multy X AC3000 WiFi Mesh System on Benchmark Reviews.
XPG Spectrix D41 RGB DDR4 on Vortez.
Seasonic Prime Titanium 600W Fanless on ocaholic.



---
Advertisement:


All original content copyright James Rolfe.
All rights reserved. No reproduction allowed without written permission.
Interested in advertising on OCAU? Contact us for info.