June 2019

Thanks to mpot and Axe this week! Bit early as I have left the hand clinic (no surgery required, yay) and am about to commence the long drive home.. enjoy!







Friday Lunchtime (4 Comments) (link)
Friday, 28-June-2019 12:19:53 (GMT +10) - by Agg


People (including shareholders) are flipping out because Jony Ive is leaving Apple. THE MAN WHO designed the iMac, the iPod, the iPhone—and even the Apple Store—is leaving Apple. Jony Ive announced in an interview with the Financial Times on Thursday that he was departing the company after more than two decades to start LoveFrom, a creative agency that will count Apple as its first client.

TechSpot have another CPU architecture article, this time about the quest for smallness. In the world of computer chips, bigger numbers are often better. More cores, higher GHz, greater FLOPs, all desired by engineers and users alike. But there is one measure that's hot news right now and the smaller, the better. But just exactly what is it and why it's so important? Why is it measured in nanometers and why are we going all Sesame Street and bringing this article to you with the numbers 10, 7 and 5? Let's take a journey into the world of process nodes.

Here's an oddball one: someone has watercooled their VR headset. Our Colton "drfish" Westrate loves him some Beat Saber, but with summer weather coming up, he warmed up to the concept that his Vive VR headset felt just too darn hot around the eyes. In one of his usual displays of great ingenuity, awesome engineering skills, and the best kind of nerdiness, he set to watercool the thing. Did he succeed? Oh yes, and then some.

Speaking of which, BabelTechReviews compare GPUs for VR. It has been nearly two years since BTR compared the GTX 1080 versus the RX Vega 64 in VR, and this time we have added the RTX 2070. We now present an eleven-game upper-midrange video card VR performance face-off measuring frametimes and unconstrained performance using FCAT VR.

OCClub have a video guide to overclocking the GTX 1650. Today Isaiah covers how to overclock the GTX 1650 with a easy to understand guide using MSI Afterburner and Kombustor Software.

Tech Report meanwhile look into Intel's Performance Maximiser, an automatic overclocking tool. Intel has a present for owners of unlocked 9th-generation Core i5, i7, and i9 CPUs. We took a deep dive into the tool to see if the performance gains, and more importantly the stability, are worth the effort.

Victoria will be banning smartphones in schools, joining NSW. Phones must be kept in school lockers from first bell to last bell unless a child needs to keep a phone for medical reasons or if there is a specific instruction from the teacher that the phones are needed for a classroom activity. The policy may not be universally popular, Mr Merlino said, but it was the "right thing to do". Mr Merlino said teachers wanted children talking to each other in the schoolyard, not checking their phones. This is something we have to manage in the Agg household as well - currently, the kids can use their phones after school until dinner time, but no phones before school or between dinner and bedtime. Seems to be going OK at the moment.




Wednesday Afternoon Reviews (0 Comments) (link)
Wednesday, 26-June-2019 15:28:20 (GMT +10) - by Agg


Motherboard & CPU:
ASRock Z390 Phantom Gaming SLI/ac on Modders-Inc.
GeIL Super Luce RGB Sync DDR4-3600 16GB Memory on Bjorn3D.
ASRock Z390 Phantom Gaming 7 on TechPowerUp.
Two Years Later: AMD Ryzen 7 1800X vs. Intel Core i7-7700K on TechSpot.

Cooling:
Deepcool Captain 240 PRO on TechPowerUp.
OCC Reviews the ID-Cooling IS-65 and Auraflow X 240 CPU Coolers (video review) on OCClub.
CORSAIR HYDRO X Series watercoolers on Modders-Inc.
Enermax Liqtech II & TR4 II 360mm All In One Coolers on Bjorn3D.
Noctua NH-U12A & NH-L12S CPU Coolers (video review) on OCClub.
Noctua NT-H2 thermal paste on Vortez.

Audio Visual:
Noontec Hammo Wireless Professional Monitor Headphones on NikKTech.
D-LINK DCS-8600LH Full HD Outdoor WI-FI Camera on TechnoYard.
Creative Sound BlasterX H6 on GamingNexus.
SteelSeries Arctis Pro Wireless Lossless Gaming Audio System on NikKTech.

Cases:
Silverstone Primera SST-PM02B-G Mid-Tower Chassis on Tweaktown.
Cooler Master MasterBox Q500L on Guru3D.
Aerocool Cylon Mid-Tower Chassis on Tweaktown.
Antec P101 Silent on TechPowerUp.

Portable & Prebuilt:
Raspberry Pi 4 Benchmarks & Mini Review on CNX-Software.
Benchmarking the Raspberry Pi 4 on Medium.
Samsung Galaxy S10e smartphone on HotHardware.

Storage:
Qnap TS-251B 2-Bay NAS on Bjorn3D
Silicon Power Bolt B75 Pro Portable SSD on Tweaktown.
Seagate Backup Plus Portable 4TB on Tweaktown.
Seagate FireCuda Gaming 510 NVMe SSD on Modders-Inc.
Crucial MX500 1TB SATA 2.5" 7mm Internal SSD on MadShrimps.
Phison PS5016-E16 PCIe 4.0 SSD First Look on Tweaktown.

Input Etc:
Razer BlackWidow Lite Silent Mechanical Keyboard on Madhsrimps.
Logitech G MX518 (Legendary) mouse on TechPowerUp.
Dream Machines DM1 FPS Gaming Mouse on NikKTech.

Software:
My Friend Pedro game on OCClub.
Adrenalin Software Edition 19.6.2 Performance Analysis on BabelTechReviews.
OpenMandriva's AMD Zen Optimized Linux vs Ubuntu, openSUSE, Clear Linux on Phoronix.

Misc:
Kensington SD2000p Nano USB-C Dock on Tweaktown.
TPLink Archer A6 Wireless Router on Tweaktown.
FSP Hydro PTM+ 850W Power Supply on APHNetworks.



Apple have launched a voluntary recall for certain Macbook Pros, due to a fire safety risk. Facing overheating batteries that "may pose a fire safety risk," Apple launched a voluntary global recall and replacement program on Thursday for the 15-inch 2015 MacBook Pro with Retina Display. This includes products sold in Australia. "If your MacBook Pro is eligible, please stop using it and follow the instructions below to have your battery replaced," the company wrote. To figure out if your machine is impacted, you can head over to Apple's website and check your MacBook Pro's serial number.

There's a new Raspberry Pi, with beefed-up specs, USB-C power and supporting twin 4K displays. Your tiny, dual-display, desktop computer …and robot brains, smart home hub, media centre, networked AI core, factory controller, and much more. Discussion towards the end of this thread.

NPR have an article explaining why USB needs flipping, in the pre USB-C days. Turns out there's a very specific reason for the USB's lack of reversibility. A USB that could plug in correctly both ways would have required double the wires and circuits, which would have then doubled the cost. The Intel team led by Bhatt anticipated the user frustration and opted for a rectangular design and a 50-50 chance to plug it in correctly, versus a round connector with less room for error.

Facebook have plans for a new cryptocurrency. The Reserve Bank said it is also closely watching developments. The competition regulator, which is investigating Facebook as part of a wide-ranging probe, the financial crimes watchdog AUSTRAC, and a top privacy agency also expressed caution over Facebook's announcement. Libra's accompanying digital wallet, Calibra, is expected to clash with the RBA's $1 billion new payments platform designed to eliminate transfers through cumbersome BSBs and account numbers. Discussion towards the end of this thread.

Speaking of which, has anyone else noticed Bitcoin has quietly returned to nearly half the early-2018 peak? Bitcoin traded above $11,000 for the first time in 15 months, recouping more than half of the parabolic increase that captured the attention of mainstream investors before the cryptocurrency bubble burst last year. "The bounce-back of Bitcoin has been fairly extraordinary," said George McDonaugh, chief executive and co-founder of London-based blockchain and cryptocurrency investment firm KR1 Plc. "Money didn't leave the asset behind, it just sat on the sidelines waiting to get back in."

I guess this counts as a timewaster - Old_Camper spotted this YouTube channel with short SciFi movies, including this one. I haven't finished watching it yet so if it goes all Black Mirror and you lose your grip on reality, my bad.

Meanwhile here's an almost-convincing use of deepfakes, for a video with a positive political message. An AI-powered imagining of the possibilities around us to make a better world, if we only took the time to see our differences.

PS: I (mostly) typed this with one freaking hand!



Broken 5th and 4th metacarpals, it seems. No surgery yet but maybe next week. However I now have a removable brace on that hand that at least lets me do some typing etc with it. But as I've been hanging around talking to doctors all morning, it'll have to be Retro Misc Pics this week. So here's February 2009:

6th Feb 2009:














13th Feb 2009: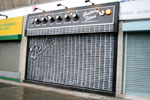 20th Feb 2009: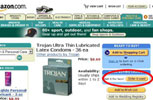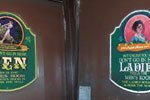 27th Feb 2009:

















Thursday Night Reviews (5 Comments) (link)
Thursday, 20-June-2019 22:04:09 (GMT +10) - by Agg


Managed to comprehensively break my left 5th metacarpal on Tuesday night which is impacting (no pun intended) my news-typing abilities quite severely. :/ 5am start tomorrow to get to my consult at the hand clinic which may or may not result in immediate surgery.. but in the meantime:

Video Cards:
Gigabyte GeForce GTX 1660 Gaming OC 6G on ThinkComputers.
Aorus GeForce RTX 2080 Xtreme Waterforce on Modders-Inc.

Networking:
ASUS AX92U Wi-Fi 6 Mesh router on Tweaktown.
Reolink Argus Eco WiFi Camera (video review) on OCClub.

Input Etc:
VicTsing MM057 Wireless Mouse on TechPowerUp.
CORSAIR M55 RGB PRO Ambidextrous Multi-Grip Gaming Mouse on NikKTech.

Portable & Prebuilt:
MSI GE75 Raider gaming laptop on Techspot.
Xiaomi Mi 9 In-Depth Review – 48MP Flagship FTW on TechARP.

Misc:
Apacer NOX RGB DDR4 memory on Vortez.
ASRock Z390 Steel Legend motherboard on Guru3D.
HP Omen X Emperium 65 Review: Massive 144Hz 4K G-SYNC Gaming monitor/TV on HotHardware.
Arozzi Arena Gaming Desk on TechPowerUp.




Installing an SSD in a Lenovo Thinkpad E480 (0 Comments) (link)
Tuesday, 18-June-2019 15:30:43 (GMT +10) - by Agg


I've written a guide to installing a 2.5" SSD into Lenovo's Thinkpad E480 laptop. If you have a guitar pick, and one of about a zillion similar laptops, you can follow along..



Click for the thread!






Tuesday Afternoon (4 Comments) (link)
Tuesday, 18-June-2019 13:57:43 (GMT +10) - by Agg


Sciby and I once drove across the deep south of the USA following Blues Trail markers, but interestingly there's now at least one for a different kind of history in New Hampshire. The new sign honors BASIC, Beginner's All-purpose Symbolic Instruction Code, a programming language that was invented at Dartmouth College in 1964. The sign came about after Concord Monitor journalist David Brooks noted in a column that the state's 255 historical markers honored things like bridges and historical figures, but that there was "distressingly little celebration of New Hampshire's technical and scientific accomplishments."

A recent hack of the Australian National University was probably Chinese in origin. The ANU revealed the breach on Tuesday, with vice-chancellor Brian Schmidt saying the university had detected an "unauthorised access to significant amounts" of data including the bank numbers, tax details, academic records and passport details of students and staff dating back almost two decades. The Australian Signals Directorate said the hack appeared to be the work of a sophisticated actor, and now intelligence officials are reportedly pointing the finger at China.

TechSpot have posted the 4th part of their series on how CPUs are designed - this time, looking to the future. Despite continuous improvements, we haven't had industry shifting advancements for a long time. Yes, transistors have gotten smaller, chips have gotten faster, and performance has increased hundredfold, but we're starting to see diminishing returns... learn what 3D integration, FPGAs, sea of accelerators and near memory computing is all about.

They also have an in-depth article on 3D Game Rendering. You're playing the latest Call of Mario: Deathduty Battleyard on your perfect gaming PC. You're looking at a beautiful 4K ultra widescreen monitor, admiring the glorious scenery and intricate detail. Ever wondered just how those graphics got there? Curious about what the game made your PC do to make them?

Tweaktown have a guide to building a Mini-ITX LAN Party Gaming Desktop PC. Every few months we do a build guide with a different theme involved and then give away the system to a lucky winner. For this build guide and giveaway, we decided to tackle a high-end smaller PC that can be used at LAN parties and is easier to move around than a full-fledged ATX desktop. Supermicro supplied a C9Z390-CG-IW for this build, so we focused on picking parts around the motherboard. Intel was nice enough to send over an i7-9700K, Zotac sent over a GTX 1660, and Corsair provided everything else.

Here's an odd one, two guys in Victoria allegedly attack-dialling the Police in an oldschool DDoS attempt. Police allege a large volume of automated attacks occurred, and involved cold-calling numbers with the intention of tying up police phone lines, interrupting incoming or outgoing calls. Search warrants were executed this morning at three Bendigo premises involving officers from the AFP's Cybercrime Operations and the Victoria Police E-Crime Squad assisted by members of the AFP's Specialist Response Group and Victoria Police Special Operations Group.

Sydney is the only Australian city to sign up to the Cities Coalition for Digital Rights. City governments globally have signed up to the coalition's pledge that has five main pillars: Universal and equal access to the internet and digital literacy; privacy and control over an individual's personal information through data protection in both physical and virtual places; transparency, accountability, and non-discrimination of data, content, and algorithms; participatory democracy, diversity, inclusion whereby everyone has full representation on the internet, and the ability collectively to engage with the city; and open and ethical digital service standards.

We're eagerly anticipating the arrival of Ryzen 3000. As a reminder, here's the original details annoucned at Computex recently, with "deep dive" tech previews on TechARP, Guru3D and HotHardware. As most of you probably know, Zen 2 is the microarchitecture at the foundation of the forthcoming AMD Ryzen 3000 series of processors. Zen 2 is the next evolution of the Zen microarchitecture that debuted with the original Ryzen processors back in 2016. Zen was further refined and optimized for the current family of 2nd Gen Ryzen processors based on Zen+, but Zen 2 is the true, next-gen microarchitecture AMD will be leveraging in its newest line-up of Ryzen CPUs. Discussion in this thread.

NASA recently announced they will be opening up the International Space Station to commercial use. Purchase resources available for use on the International Space Station for commercial and marketing activities. Who will be the first company to give away a trip to the International Space Station? Pick me, pick meeee...




Monday Afternoon Reviews (1 Comments) (link)
Monday, 17-June-2019 13:22:29 (GMT +10) - by Agg


Motherboard & CPU:
ASRock Z390 Phantom Gaming 7 Motherboard on FunkyKit.
Two Years Later, Who Won? Ryzen 5 1600 vs. Core i5-7600K on TechSpot.

Cooling:
Raijintek Orcus 280 RBW AIO Liquid CPU Cooler on TechnoYard.
Cooler Master MasterLiquid ML120L and ML240L Coolers (video review) on OCClub.

Software:
Swords of Gargantua VR game on BabelTechReviews.
'Stay in the Light' RTX-required Game Preview & Dev Interview on BabelTechReviews.
Shadow of the Tomb Raider Performance Analysis on OCClub.

Input Etc:
Corsair M55 RGB PRO Mouse on ThinkComputers.
CORSAIR M55 RGB PRO Ambidextrous Multi-Grip Gaming Mouse on MadShrimps.
Corsair M55 RGB Pro mouse on Vortez.
Corsair K83 Wireless Keyboard on TechGage.
Corsair Nightsword RGB FPS/MOBA Gaming Mouse on Tweaktown.
Corsair M55 RGB PRO gaming mouse on Guru3D.

Storage:
Memblaze PBlaze5 C916 and D916 Enterprise SSD on Tweaktown.
PCIe 4.0 SSD Exclusive: Testing Phison's PS5016-E16 NVMe Controller on TomsHardware.

Portable & Prebuilt:
Lenovo Flex 6-14IBK (Kaby Lake-R) Laptop on Tweaktown.
A REALLY Weird PC… - System76 Thelio video review by Linus Tech Tips.

Misc:
Fractal Design Define S2 Vision Blackout on APHNetworks.
ADATA XPG SPECTRIX D60G DDR4 3200 MHz CL16 4x8 GB memory on TechPowerUp.
Roborock S6 Robot Vacuum on NikKTech.



Thanks to axe and Simon this week!







Thursday Night (6 Comments) (link)
Thursday, 13-June-2019 23:53:11 (GMT +10) - by Agg


OCAU member SiliconAngel has some concerns about Broadband Performance Measurement, and outlined them in this thread. The Broadband Monitoring Programme seeks to provide real-world data sampled from consumer Internet services so that Retail Service Provider (RSP) products can be compared by an independent body (the ACCC) and the results are published publicly. The ACCC has commissioned SamKnows to conduct this data collection using 'whitebox' devices that are pre-configured and are simply connected to the end user's router. As one of the participants of this programme, I quickly noticed the data being collected and reported by my whitebox showed my connection performance was implausibly low.

I was addicted to the game Star Control back in the Amiga days but hadn't thought about it much since then - seems it's still hot (intellectual) property. Stardock's Brad Wardell and original Star Control creators Fred Ford and Paul Reiche III announced over the weekend that all parties have reached an amicable settlement in the tangled web of lawsuits between them and Stardock, which stretch back almost two years.

Boneburner sent in some space-based goodness: Thanks to a webcam installed in Nasa's Mars Rover clean room – the public can watch this vehicle being painstakingly assembled. Called Seeing 2020, the Stream is live 24/7 and every Monday to Thursday between 11.am and 4pm PDT, the public can pose questions to be answered by the JPL crew or the social media team to answer. Discussion thread here, more info here and here.

Closer to home, von Stalheim taunted me with yet another flying car I don't have. :) The newly named Aska -- Japanese for flying bird -- will be the size of a large SUV when on the road and will fit three passengers, said Chief Executive Maki Kaplinsky. Passengers will drive to a nearby open area the size of a few parking spaces, most likely a designated spot near a highway or in a big parking lot. There, the Aska will extend its wings, take off vertically and fly autonomously for a typical range up to 150 miles -- no pilot required.

Here's a new hack I hadn't heard about: rowhammering. Rowhammer attacks work by rapidly accessing—or hammering—physical rows inside vulnerable chips in ways that cause bits in neighboring rows to flip, meaning 1s turn to 0s and vice versa. The attacks work because as capacitors become closer together, they more quickly leak the electrical charges that store the bits. At one time, these bit flips were little more than an exotic crashing phenomenon that was known to be triggered only by cosmic rays. But when induced with surgical precision, as researchers have demonstrated over the past four years, Rowhammer can have potentially serious effects on the security of the devices that use the vulnerable chips.

Speaking of hacks, British pop gargantuans Radiohead recently released hours of MiniDisc audio to thwart a hacker's threats to release them. Radiohead have released a vast collection of unreleased tracks made during the sessions for 1997 album OK Computer, after a MiniDisc archive owned by frontman Thom Yorke was hacked last week by an unnamed person, who reportedly asked for a $150,000 ransom to return the recordings.

In this digital world it's hard to think of data as being genuinely lost, but it's been revealed that thousands of music master recordings, most of which there are no other copies of, were destroyed in a fire a decade ago. Eleven years ago this month, a fire ripped through a part of Universal Studios Hollywood. At the time, the company said that the blaze had destroyed the theme park's "King Kong" attraction and a video vault that contained only copies of old works. But, according to an article published on Tuesday by The New York Times Magazine, the fire also tore through an archive housing treasured audio recordings, amounting to what the piece described as "the biggest disaster in the history of the music business."




Thursday Night Reviews (0 Comments) (link)
Thursday, 13-June-2019 23:19:01 (GMT +10) - by Agg


Input Etc:
Corsair Nightsword RGB Gaming Mouse on FunkyKit.
Corsair M55 RGB Pro Gaming Mouse on FunkyKit.
Corsair NIGHTSWORD RGB Gaming Mouse on ThinkComputers.
Corsair M55 RGB PRO Ambidextrous Gaming Mouse on Tweaktown.

Portable & Prebuilt:
Galaxy M20 Infinity-V Smartphone on TechARP.
OnePlus 7 Pro Review: Killer Display, Great Performance And Value on HotHardware.

Video Cards:
RTX Quake II IQ and Ultra Performance on BabelTechReviews.
SilentiumPC Navis RGB 280 on OCInside.

Audio Visual:
MSI Optix MAG27CQ Curved Gaming Monitor on FunkyKit.
FiiO M11 Portable Hi-Resolution Music Player on NikKTech.
EVGA NU Audio Card on FunkyKit.
Audioengine A2+ Wireless Computer Speakers on TechPowerUp.
Elgato Stream Deck XL on NikKTech.
Elgato Stream Deck XL on Vortez.

Memory:
TEAMGROUP T1 DDR4 GAMING 2x8GB DDR 2666 Memory Kit on MadShrimps.
Corsair Dominator Platinum RGB 16GB 3000MHz on LanOC.
Corsair Dominator Platinum RGB DDR4 on Modders-Inc.

Storage:
Orico NVMe SSD Enclosure on Tweaktown.
Lexar NM600 M.2 2280 NVMe Solid-State Drive on Guru3D.
Team Group MP34 Phison E12-Powered NVMe SSD on Tweaktown.
Samsung 970 EVO Plus 2TB NVMe M.2 on OC3D.
QNAP TVS-472XT THUNDERBOLT 3 4-Bay NAS on TechPowerUp.
The OWN Aura Pro X2 SSD: An NVMe Upgrade for Older Macs on Anandtech.

Misc:
Lenovo Smart Clock: A Bedside Google Assistant on HotHardware.
HAG Capisco Puls 8020 Ergonomic Chair on NikKTech.
Netgear Nighthawk AX8 WiFi 6 router on Vortez.
Scythe Mugen 5 TUF Gaming Alliance CPU Cooler on ThinkComputers.
Aerocool Tor case on TechPowerUp.
ASRock Z390 Steel Legend motherboard on ThinkComputers.




Tuesday Night Reviews (0 Comments) (link)
Wednesday, 12-June-2019 00:24:10 (GMT +10) - by Agg


Hope you had a great long weekend!

Storage:
QNAP TVS-472XT THUNDERBOLT 3 4-Bay NAS on TechPowerUp.
Western Digital Blue SN500 NVMe SSD 500GB Solid State Drive on APHNetworks.
Patriot Viper VPN100 M2 NVMe 512 GB SSD on Guru3D.
Asustor Nimbustor 4 (AS5304T) NAS on Tweaktown.
ADATA XPG SX6000 PRO 512GB NVMe SSD on Modders-Inc.
ADATA XPG SX6000 Pro M.2 NVMe Solid State Drive on ThinkComputers.

Cases:
Silverstone Precision PS15 micro-ATX case on TechPowerUp.
Cougar Panzer G Mid-Tower Chassis on Tweaktown.

Input Etc:
ROCCAT Kain 120 AIMO mouse on TechPowerUp.
Coolermaster MK730 Tenkeyless Gaming Keyboard on FunkyKit.
HyperX Pulsefire Core RGB Gaming Mouse on TechnoYard.
Dream Machines DM1 FPS Gaming Mouse on Tweaktown.

Networking:
Netgear Nighthawk AX8 on Vortez.
TPLink Deco M4 Mesh Wi-Fi on Tweaktown.



Thanks to mpot, Axe, metamorphosis and Phil this week! Also, if you're not using Dropbox yet, why not? It's super handy, and if you sign up via this link we both get an extra 500MB of space for nothing. Anyway, have a great weekend!






Quick news post before you-know-what!

It's always worth being cautious about buying secondhand computer gear - especially from this guy. Although the 11-year-old machine may have nostalgic value to some, what makes this one so special (and expensive) is that it comes with live specimens of six of the most dangerous computer viruses in existence. In a livestream on Twitch, the laptop can be seen turned on and running the viruses and malware. But the laptop wasn't sold as a cyber weapon on a darkweb black market. It was sold as art.

I've been moving more and more of my workload to my new laptop, so I can do more out and about instead of being a hermit in the AggCave. Fortunately I don't have to migrate 18 petabytes of data like NASCAR do. Steve Stum, vice president of operations and tech production at NASCAR, said the company has footage dating back to the 1920s. "We started to digitize six or seven years ago," said Stum. "We are jumping into machine learning to automate processes and add metadata." Nevertheless, 18 petabytes of data is a heavy lift that equates to 500,000 hours of content.

Less pleasing is the news that the i5-8250U CPU in that laptop is beaten by a Snapdragon 8cx in many tests. The forthcoming Qualcomm Snapdragon 8cx processor built for Windows 10 is getting a little more real. Today at Computex 2019 in Taipei, Taiwan the ARM chip manufacturer put its latest Windows 10 custom 8cx processor up against an Intel Core i5 demonstrating just how powerful it is while also delivering nearly double the battery life.

I enjoyed this somewhat evil patent linked by someone on IRC. A security device may receive a request from an attacker device and intended for a server device. The security device may identify the request as being associated with a malicious activity. The malicious activity may include one or more undesirable tasks directed to the server device. The security device may generate an unsolvable challenge-response test based on identifying the request as being associated with the malicious activity.

Metamorphosis sent in this new DooM episode by John Romero. I worked on it part time during 2017 and 2018, mostly while I was on vacation or in the evenings. I wanted to have a surprise for DOOM's 25th anniversary. I learned a lot from E1M8B and E1M4B, so I think I did a better job this time. The boss level is terrifying. For me, making this whole episode was a labor of love and a reminder of all the amazing times that we had at id working on the original. I was fortunate to be a part of such a great team and a foundational game. Apparently this mod is a shiny new 3D-capable version of DooM you might be able to play those levels on.

For another big retro gaming nostalgia hit, go wallow in this thread about the golden age of PC gaming. Why does gaming today just not *feel* like it did then? Is it my "old fart" nostalgia? Is it the hyper-commercialisation and made-to-a-formula change of the gaming "industry"? Is it the fact that nearly unlimited resources have meant that nobody needs to be creative to overcome limitations any more? Am I just wrong, and games are just way better now than they were then?




Wednesday Night (2 Comments) (link)
Wednesday, 5-June-2019 21:53:45 (GMT +10) - by Agg


The big news of the last few days is the big price tag (or maybe even more if you spec it up) of Apple's new Mac Pro. Apple hasn't yet revealed official Australian pricing for the Mac Pro. But it has an opening price of US$5999 - or about $8000 once you add GST and some currency hedging margin. The design is reminiscent of the old Mac Pro, with an aluminium body that takes the traditional tower case PC but gives it the Apple industrial design treatment. The base model will come with an Intel 8-Core 3.5GHz Intel Xeon W processor with support for up to 1TB of memory. But there will be 12, 16, 24 and 28 core options with up to 2TB of memory. Storage kicks off with a meagre 256GB SSD with support for up to 4TB of SSD - although that will require a pair of 2TB units assuming you order everything from Apple. Also they want to charge one thousand dollars for a monitor stand. Alrighty then. Discussion continues near the end of this thread.

TomsHardware have some info on the AMD goodies that will power the new Mac Pro. The latest Radeon Pro Vega II and Radeon Pro Vega II Duo cater to the needs of professionals who constantly interact with demanding workloads, such as rendering, video editing in 8K resolution, high-end 3D content creation, etcetera, just to name a few. The pair of graphics cards continue to use AMD's second-generation Vega architecture. They employ a variant of the 7nm Vega 20 silicon that first debuted on the Radeon Instinct MI50, Instinct MI60, and later made its way into the Radeon VII.

Also on the Apple side of things, iTunes is finally dying. Apple announced at its conference Monday that is retiring the iTunes brand and introducing three separate apps for music, podcasts and television in the next version of its software, macOS Catalina. The last time I used iTunes was when I had an Apple iPhone 3G, and it was iTunes's infuriating crappiness that made me move away from Apple products to Android and never look back.

The USA is apparently now requiring visa applicants to hand over social media usernames as part of security screening. The department says it has updated its immigrant and non-immigrant visa forms to request the additional information, including "social media identifiers". The change, which was proposed in March 2018, is expected to affect about 15 million foreigners who apply for visas to enter the United States each year. I'm pretty sure if a terrorist can take over a plane, they can make a fake Trump-friendly Twitter account. Discussion here.

TechSpot have posted Part 3 of their "How CPUs are Designed" article, titled Building the Chip. In the first part, we covered computer architecture and how a processor works from a high level. The second part took a look at how some of the individual components of a chip were designed and implemented. Part three goes one step further to see how architectural and schematic designs are turned into physical chips.

It's been 75 years since Colossus went into operation at Bletchley Park in the UK. Colossus was the world's first programmable computer and went into operation at Bletchley Park in 1944. The machine was used to decipher encrypted messages sent between Hitler and his generals. Former workers gathered at The National Museum of Computing where there is a working reconstruction of the machine. Due to secrecy surrounding the work at code-breaking base Bletchley Park, many were unaware how important their role was. For decades after, they were sworn to secrecy and could not talk about their former work.




Wednesday Midday Reviews (0 Comments) (link)
Wednesday, 5-June-2019 12:39:00 (GMT +10) - by Agg


Cases:
FSP CMT340 on APHNetworks.
Cooler Master MasterBox Q300L & Q300P on OCClub.
DeepCool Matrexx 70 on Guru3D.
DIYPC Trio-GT-RGB on TechPowerUp.

Storage:
WD Black SN750 NVMe Heatsink SSD on HotHardware.
iSCSI Gaming - NAS Storage for Your Massive Game Files on Tweaktown.
Samsung 970 EVO Plus 2TB NVMe M.2. SSD on Guru3D.
Patriot Viper VPN100 PCIe M.2 SSD on Modders-Inc.
Silicon Power P34A80 PCIe 3x4 M.2 2280 SSD on MadShrimps.
Seagate Backup Plus Slim 2TB on Tweaktown.
Patriot Viper VPN100 512GB Solid State Drive on APHNetworks.
Cheap Samsung SM961 NVMe VROC RAID SSD Performance on Tweaktown.
Seagate IronWolf 110 NAS SSD 480 GB on TechPowerUp.

Input Etc:
Tesoro Control R1 on TechPowerUp.
SteelSeries Rival 650 Wireless Mouse on FunkyKit.
HyperX Double Shot PBT "Pudding" Keycaps on Tweaktown.
HyperX Alloy FPS RGB Mechanical Gaming Keyboard on Tweaktown.

Cooling:
Bitspower Leviathan SF 360 Radiator on TechPowerUp.
Bitspower Leviathan XF 360 Radiator on TechPowerUp.
Fractal Design Prisma AL-12 PWM fan on Vortez.
CRYORIG C7 RGB CPU Cooler on NikKTech.

Portable & Prebuilt:
Alfawise KW88 Pro 3G Smartwatch on NikKTech.
STEIGER DYNAMICS ERA (Intel i7-9700K + NVIDIA RTX 2080 Ti) prebuilt PC on TechPowerUp.
Honor 20 Pro smartphone on GSMArena.

Networking:
Netgear Nighthawk AX8 Router on HotHardware.
EnGenius ESR530 Dual Pack Home Mesh Network on Modders-Inc.

Misc:
E-Win Flash Series Gaming Chair on BabelTechReviews.
Cooler Master Sleeved Extension Cable Kit on OCInside.
Silverstone NJ450-SXL PSU on LanOC.
ASRock Fatal1ty X470 Gaming K4 AMD AM4 Motherboard on OCInside.
Gigabyte GeForce GTX 1650 Gaming OC 4G video card on FunkyKit.
Jabra ELITE 85h ANC Headphones on NikKTech.




Computex Photo Report by windwithme (0 Comments) (link)
Monday, 3-June-2019 14:34:36 (GMT +10) - by Agg


Computex has finished, and windwithme has posted his usual excellent photo report in the forums. Plenty to see as always:



click for the thread!
---
Advertisement:


All original content copyright James Rolfe.
All rights reserved. No reproduction allowed without written permission.
Interested in advertising on OCAU? Contact us for info.