July 2020

Friday again!









NASA have launched their Perseverence Rover to Mars. Interestingly, it was actually the commercial launch service United Launch Alliance that provided the launch vehicle and operations. Turns out they've done quite a few launches that way. Also, this is intended to be part of a mission to return samples from Mars for the first time. NASA's Mars 2020 Perseverance rover mission is on its way to the Red Planet to search for signs of ancient life and collect samples to send back to Earth.

Intel's difficulties with 7nm continue. Intel announced today in its Q2 2020 earnings release that it has now delayed the rollout of its 7nm CPUs by six months relative to its previously-planned release date, undoubtedly resulting in wide-ranging delays to the company's roadmaps. Intel's press release also says that yields for its 7nm process are now twelve months behind the company's internal targets, meaning the company isn't currently on track to produce its 7nm process in an economically viable way. The company now says its 7nm CPUs will not debut on the market until late 2022 or early 2023.

NVIDIA meanwhile are breaking AI benchmark records. For the third time in a row, NVIDIA ran a clean sweep of MLPerf's set of AI and machine learning performance benchmarking suite. This time, however, the distinction of fastest GPU went to NVIDIA's A100 Tensor Core graphics solution, which is based on the company's 7-nanometer Ampere architecture that was recently introduced.

Windows 10 recently turned five years old. Windows 10 came out on this day in 2015, the same year that Uptown Funk had reached No. 1. For the first year, Microsoft officially offered the OS as a free upgrade to Windows 7 and Windows 8 users, in pursuit of reaching a billion active devices within 2-3 years. Microsoft ultimately missed its goal, but did get there earlier this year (in March).

Aussie Broadband have apparently booted the 35TB bandit. This week Aussie Broadband's managing director Phil Britt revealed one user chugged 34TB in a month. Britt said the culprit would soon be hearing from the telco regarding its fair use policy. It's made good on its promise too, because the bandit's connection was just cancelled.




Tuesday Night Reviews (0 Comments) (link)
Tuesday, 28-July-2020 23:35:44 (GMT +10) - by Agg


Motherboard & CPU:
Gigabyte AMD B550 AORUS Pro Motherboard on FunkyKit.
ASRock B550M Steel Legend Motherboard on FunkyKit.

Cases:
FSP CST110 Computer Case on APHNetworks.
Phanteks Enthoo Pro II on TechPowerUp.
Phanteks Enthoo Pro II Full-Tower on Tweaktown.
SilverStone SETA A1 on HWAsylum.

Input Etc:
Cooler Master ControlPad Review - Analog Control, 24 Keys on TechPowerUp.
Cooler Master MS110 Keyboard and Mouse Combo on OCInside.

Audio Visual:
Creative Sound Blaster AE-5 Plus Internal Sound Card and DAC on ThinkComputers.
Creative Sound BlasterX Katana Customizable 24-Bit Hi-Res Gaming Under-Monitor Sound System on NikKTech.
EKSA E900 Pro 7.1 Virtual Surround Sound Gaming Headset on NikKTech.
OnePlus Buds Review: Great Sound, Battery Life And Price on HotHardware.
XPG PRECOG Gaming Headset on NeoSeeker.

Portable & Prebuilt:
OnePlus Nord Review: An Excellent 5G Value Play phone on HotHardware.
XPG Xenia 15 Gaming Laptop (Intel i7-9750H + GTX 1660 Ti) on TechPowerUp.
ASUS ROG Phone 3 Hands-On Preview: The Fastest Android On The Planet on HotHardware.

Software:
Red Dead Redemption 2: PC graphics benchmark review (re-tested) on Guru3D.
Carrion game on OCClub.
Into the Radius VR-Game & Performance Review on BabelTechReviews.
Carrion Review: Cronenberg Carnage on Tweaktown.

Memory:
Patriot Viper Steel DDR4 3600 MHz CL18 (2x 32GB) on Guru3D.
XPG Spectrix D60G Review: How Latency DDR4 RAM Affects Ryzen on HotHardware.

Storage:
ICY DOCK ToughArmor MB601VK-1B 3.5" U.2 External Drive Bay on TechPowerUp.
Crucial P5 1TB PCIe NVMe 3.0 SSD on LANOC.
Lexar NM700 SSD on Vortez.
Western Digital Black P50 Game Drive SSD 1TB USB 3.2 Gen 2x2 External SSD on APHNetworks.
Kioxia Exceria 960 GB (SATA3 SSD) on Guru3D.
Silicon Power Superior Pro microSDXC UHS-I Colorful U3 256GB Card on MadShrimps.
Samsung 870 QVO 1 TB Review - Terrible, Do Not Buy on TechPowerUp.

Furniture:
E-WIN 2.0 Edition RGB Gaming Desk on OCClub.
Secretlab TITAN 2020 Cyberpunk 2077 Edition Gaming Chair on Tweaktown.

Misc:
SilverStone PP07E Braided Extension Cables on ThinkComputers.
InWin Jupiter AJ120 High Airflow Addressable RGB Fan Kit on Tweaktown.
Gigabyte GeForce GTX 1650 D6 WINDFORCE OC 4G on FunkyKit.
Fractal Design ION+ 860P Power Supply Unit on NikKTech.



It's been quite a while since I've done Retro Misc Pics, and frankly time has completely got away from me this week, so here's the Misc Pics from April 2010, when we apparently had six posts for some reason:

2nd April 2010: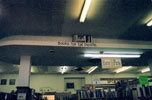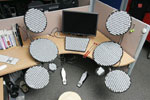 6th April 2010:






















9th April 2010:






















16th April 2010:






















22nd April 2010: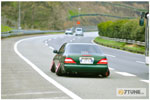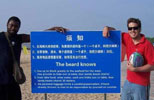 30th April 2010: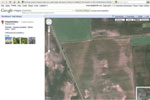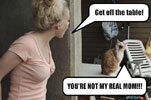 Obviously it's been a decade since these were last posted, so I apologise if any of them are a bit more spicy than we normally have nowadays. :)



The last Qantas 747 has headed off to the USA for retirement, and they left a message in the sky as part of the final flight. Qantas's last passenger jumbo jet, the Boeing 747, has departed Australia for the final time, with the "Queen of the Skies" leaving one last flourish — drawing a kangaroo over the Pacific Ocean.

TechSpot compare Intel Core i3 vs. Core i5 vs. Core i7 vs. Core i9. Do you need to buy a Core i9 for gaming, and is a Core i3 sufficient for general desktop work? How about upgrading to a Core i5, how much faster is that? Our CPU reviews provide more than enough data to answer those questions, but this review will serve as a great reference for those wanting to compare Intel Core i3, i5, i7 and i9 processors directly.

Meanwhile AMD has released some Ryzen 4000 CPUs for the desktop. Today is a big day for AMD, as the company looks to spread the reach of its powerful 7nm Zen 2 processor architecture to additional segments. We've seen Zen 2 make waves in the server (EPYC 7xx2), HEDT workstation (Threadripper 3000/Threadripper Pro 3000), consumer desktop (Ryzen 3000), and the laptop (Ryzen 4000) markets over the past year. The latest extensions of the Zen 2 family are Ryzen 4000 processors targeting the consumer desktop market.

JEDEC recently released the DDR5 spec. Originally planned for release in 2018, today's release of the DDR5 specification puts things a bit behind JEDEC's original schedule, but it doesn't diminish the importance of the new memory specification. Like every iteration of DDR before it, the primary focus for DDR5 is once again on improving memory density as well as speeds. JEDEC is looking to double both, with maximum memory speeds set to reach at least 6.4Gbps while the capacity for a single, packed-to-the-rafters LRDIMM will eventually be able to reach 2TB.

A 15-year-old "hacker" from Western Australia is in some hot water for publishing insecure WA Health pages. An unencrypted pager network had been used by WA Health for more than 12 years before it was accessed by a 15-year-old boy from Mandurah, who published confidential messages for months before police intervened on Monday night.

I dunno what the heck they're running it on, but here's DooM on 896 cores in Task Manager. Playing Doom in Windows task manager. Finally got it working and looking decent! But can it run Crysis?




Wednesday Night Reviews (0 Comments) (link)
Wednesday, 22-July-2020 21:34:46 (GMT +10) - by Agg


Cooling:
be quiet! Pure Rock 2 CPU Cooler on NikKTech.
Alphacool Eiswolf 2 AIO GPU Cooler on TechPowerUp.
EK-Quantum Magnitude WaterBlock on Guru3D.
Fractal Design Celsius+ S28 Prisma AIO cooler on Vortez.

Audio Visual:
Reolink Lumus Outdoor WiFi Security Camera with Spotlight video review by OCClub.
Cooler Master GM34-CW 34-inch Curved Gaming Monitor on ThinkComputers.
JBL Live 300TWS Headphones on NikKTech.
Creative Outlier Air Bluetooth Earphones on APHNetworks.
CORSAIR iCUE NEXUS Companion Touch Screen on NeoSeeker.
Samsung Odyssey G7 32" Monitor on TechSpot.
Corsair iCue Nexus mini touch screen on LanOC.

Portable & Prebuilt:
Corsair ONE i200 Gaming PC on ThinkComputers.
Sony Xperia 1 II Review: A Beautiful Phone With Caveats on HotHardware.

Memory:
G.Skill DDR4 3600 TridentZ Neo 16GB on OCClub.
Thermaltake TOUGHRAM DDR-3600 MHz CL18 2x8 GB on TechPowerUp.

Input Etc:
HyperX Pudding Keycaps Full Key Set on Tweaktown.
HK Gaming Mira-S mouse on TechPowerUp.

Storage:
Sabrent Rocket 1 TB M.2 NVMe SSD on TechPowerUp.
Icy Dock MB839SP-B ToughArmor PCIe SATA Hot-Swap on OCInside.
Silverstone ECM24-ARGB PCIE 4 Adapter Card on FunkyKit.
HP Portable P500 1TB Portable USB3 SSD on Guru3D.
Seagate BarraCuda 120 1 TB on TechPowerUp.
Scythe Mugen 5 ARGB Plus CPU Cooler on FunkyKit.
QSAN XCubeNAS XN3004R Four-Bay 1U Rackmount NAS on Tweaktown.

Misc:
Proscenic M6 Pro Robot Vacuum Cleaner on NikKTech.
The Death Stranding IQ & DLSS 2.0 Performance Review on BabelTechReviews.




July Retro Racing - Carmageddon TDR2000 (4 Comments) (link)
Sunday, 19-July-2020 11:22:24 (GMT +10) - by Agg


The Retro Racing game for July 2020 is Carmageddon TDR2000, from 2000. In Carmageddon, the player races a vehicle against a number of other computer controlled competitors in various settings, including city, mine and industrial areas. The player has a certain amount of time to complete each race, but more time may be gained by collecting bonuses, damaging the competitors' cars, or by running over pedestrians.



click for the thread!





Friday again - don't forget we have OCAU Merchandise available over on RedBubble now too!







The second last one is apparently by Matt Baker of UsefulCharts - thanks yday!




Thursday Night Reviews (0 Comments) (link)
Thursday, 16-July-2020 23:53:11 (GMT +10) - by Agg


Motherboard & CPU:
Ryzen 3 vs. Ryzen 5 vs. Ryzen 7 vs. Ryzen 9 on TechSpot.
MSI MAG B550M MORTAR on OCClub.

Software:
Death Stranding Benchmark Test & Performance Analysis on TechPowerUp.
Death Stranding: PC graphics benchmark perf analysis on Guru3D.

Memory:
T-FORCE DARK Z 3600MHz DDR4 2x16GB Kit on BabelTechReviews.
Thermaltake TOUGHRAM White 16GB (8x2GB) DDR4 4000MHz Memory on FunkyKit.

Audio Visual:
Patriot Viper V380 headset on TechPowerUp.
HyperX Cloud Stinger Core Wireless 7.1 Gaming Headset on Tweaktown.
CORSAIR iCUE NEXUS Review - A Companion Touch Screen for PC Enthusiasts on TechPowerUp.
Corsair iCUE Nexus Companion Touch Screen on APHNetworks.
CORSAIR iCUE Nexus Companion Touch Screen on NikKTech.

Misc:
CORSAIR iCUE LT100 Smart Lighting Towers Starter Kit on MadShrimps.
HyperX ChargePlay Clutch Charging Case on FunkyKit.
MonsterLabo The First passive case on TechPowerUp.
MSI Clutch GM30 Gaming Mouse on Tweaktown.




Wednesday Morning (2 Comments) (link)
Wednesday, 15-July-2020 00:29:06 (GMT +10) - by Agg


I was dismayed to hear that Grant Imahara has died suddenly from an aneurysm, aged 49. He was clearly a great enthusiast and engineer, and always seemed like a genuinely nice guy. Grant Imahara, an electrical engineer best known as part of the build team on the long-running Discovery series MythBusters, died Monday, The New York Times reports. He was 49. A representative for Discovery confirmed Imahara's death, with the cause believed to be a brain aneurysm. No other details were available. On social media, Imahara's MythBusters colleagues paid tribute to him. Adam Savage, one of the show's co-hosts, wrote: "I'm at a loss. No words. I've been part of two big families with Grant Imahara over the last 22 years. Grant was a truly brilliant engineer, artist and performer, but also just such a generous, easygoing and gentle person. Working with Grant was so much fun. I'll miss my friend."

NVIDIA has apparently overtaken Intel as the most valuable US chipmaker. In a semiconductor industry milestone, Nvidia's shares rose 2.3% in afternoon trading on Wednesday to a record $404, putting the graphic component maker's market capitalization at $248 billion, just above the $246 billion value of Intel, once the world's leading chipmaker.

Westpac have backed Code Camp for Victorian kids stuck in lockdown. Westpac group chief information officer Craig Bright said on LinkedIn that from Tuesday 20,000 places will be made available on the platform for Victorian school children aged 7-12. Eligible students will be given a free, hour-long session on the platform led by an instructor during the extended school holiday period as much of the state reverts to high levels of social isolation due to a resurgence of COVID-19.

On a more positive note, there's some new Far Side comics. I don't want to mislead anyone here. This corner of the website—"New Stuff"—is not a resurrection of The Far Side daily cartoons. (Well, not exactly, anyway—like the proverbial tiger and its stripes, I'm pretty much stuck with my sense of humor. Aren't we all?)




Wednesday Morning Reviews (0 Comments) (link)
Wednesday, 15-July-2020 00:01:45 (GMT +10) - by Agg


Motherboard & CPU:
Intel Core i9-10900 Review - Fail at Stock, Impressive when Unlocked on TechPowerUp.
Ryzen 7 1700 vs. Ryzen 3 3300X: 8 Old Cores vs. 4 New Cores on TechSpot.
Intel Core i7-10700K processor on Guru3D.
ASRock Z490 Extreme4 on Vortez.

Cases:
COUGAR DarkBlader-G Full Tower on NeoSeeker.
Thermaltake Level 20 RS ARGB on OCInside.
FSP CMT260 on APHNetworks.
Lian Li Lancool II Mesh Performance Review - Taking It to New Heights on TechPowerUp.
Phanteks Eclipse P500A Mid-Tower on Tweaktown.
Phanteks Eclipse P500A on TechPowerUp.
Montech Fighter 600 Review - A Solid & Compact Budget Case on TechPowerUp.
BC1 Open Benchtable on LanOC.

Memory:
HP V8 RGB 16GB DDR4 3600MHZ CL18 Dual-Channel Kit on NikKTech.
Patriot Viper 4 Blackout 128GB DDR4-3600 Memory Kit on FunkyKit.
HP V6 DDR4-3200 16GB Memory Kit on ThinkComputers.
HP V6 DDR4-3200 16GB Dual-Channel Memory Kit on Tweaktown.

Portable & Prebuilt:
ASUS ROG Zephyrus G15 - AMD and Nvidia in sweet harmony on Bjorn3D.
Corsair One i200 Compact Gaming PC (i9-10900K + 2080 Ti) on TechPowerUp.

Input Etc:
ROCCAT Vulcan 121 AIMO Mechanical Keyboard on APHNetworks.
Abkoncore A530 gaming mouse on TechPowerUp.
Corsair Scimitar RGB Elite MOBA/MMO Gaming Mouse on ThinkComputers.
Cougar 700M EVO eSPORTS Gaming Mouse on FunkyKit.

Cooling:
Deepcool Gamer Storm Castle 280EX on TechPowerUp.
Deepcool Gamerstorm Castle 280EX liquid cooler on Guru3D.

Audio Visual:
EKSA E900 Pro Gaming Headset on ThinkComputers.
Tronsmart T6 Plus Upgraded Edition SoundPulse Bluetooth Speaker on FunkyKit.
Creative Sound Blaster Pro Gaming AE-5 Plus PCIe Sound Card on NikKTech.
Creative Sound Blaster X3 Review - Amazing USB sound card on TechPowerUp.
OCC Reviews the Annke WiFi Floodlight Camera video review by OCClub.
Reolink RLC-511W 5MP WiFi Camera video review by OCClub.
Jabra Elite Active 75t True Wireless Earbuds on NikKTech.

Video Cards:
Gigabyte Radeon RX 5500 XT GAMING OC 8G on FunkyKit.




Tuesday Night Reviews (0 Comments) (link)
Tuesday, 14-July-2020 23:36:08 (GMT +10) - by Agg


Storage:
Patriot PXD M.2 PCIE TYPE-C EXTERNAL SSD on Modders-Inc.
OWC Mercury Extreme Pro 6G 2TB SATA SSD on Tweaktown.
Silicon Power US70 1TB M.2 PCIe Gen4x4 SSD on FunkyKit.
Silicon Power PC60 Portable SSD 1 TB on TechPowerUp.
Crucial P2 500 GB NVMe M2 SSD on Guru3D.
Silicon Power PC60 USB 3.2 Gen 2 Portable SSD on Tweaktown.
OWC Mercury Extreme Pro 6G 4TB SATA SSD on Tweaktown.
TerraMaster D2 Thunderbolt 3 2-bay DAS on TechPowerUp.
ORICO SV100 Portable Solid State Drive on ThinkComputers.
Kioxia Exceria PLUS 2TB M.2 NVMe SSD on Guru3D.
Kingston DC1000M SSD on HotHardware.
TDBT SuperC M.2 NVMe USB-C SSD Enclosure on TechPowerUp.
OWC Mercury Electra 6G 2TB SATA SSD on Tweaktown.
Crucial P2 500GB PCIe M.2 2280 SSD on MadShrimps.
HP P500 1TB Portable SSD on Tweaktown.

Software:
Death Stranding PC Review: Phantasmic Voyage on Tweaktown.
Death Stranding PC Review: Transcending Gamplay To Art on HotHardware.
F1 2020 on OCClub.
F1 2020: PC graphics performance benchmark performance analysis on Guru3D.

Power Supply:
Deepcool DQ850-M-V2L 850 W on Guru3D.
Chieftronic PowerPLAY Platinum 1050W on NikKTech.
Super Flower Leadex III ARGB Gold 750 W on TechPowerUp.



Friday again!










Thursday Morning (7 Comments) (link)
Thursday, 9-July-2020 00:13:10 (GMT +10) - by Agg


Apparently the president and CEO of MSI, Sheng-Chang Chiang, has died after a fall. A leading hardware company has lost its leader. Earlier today in Taiwan, MSI general manager and CEO Charles Chiang passed away after falling from one of the company's buildings. Chiang, 56, had been with MSI for more than two decades before taking over as chief executive in 2019.

A man who was fined for Engineering without a license has been vindicated. In 2017 Motherboard shared the story of Mats Järlström, the Oregon electrical engineer who challenged the state's traffic light timing. What began as a simple quest to help his wife avoid an unfair ticket turned into a multi-year saga after the Oregon Board of Engineers fined him thousands of dollars—simply because he dared discuss the issue when he wasn't technically a traffic engineer. Unlike many stories, Järlström's saga finally has a happy ending.

Google, or rather another subsidy of their parent company Alphabet, have launched balloon internet in Kenya. In a blog post announcing the news, Loon's CEO Alastair Westgarth said that the 4G LTE service will be provided to Telkom Kenya subscribers via a fleet of around 35 balloons, covering an area of around 50,000 square kilometers across western and central areas of the country, including its capital, Nairobi.

Some reviews turned up yesterday for AMD's new "XT" range of 3000-series Ryzen CPUs. As mentioned earlier these seem to mostly offer slightly higher Turbo speeds than their X equivalent, but have the nice side effect of pushing the pricing of the older CPUs down. Here's some links:

AMD Ryzen 3600XT, 3800XT and 3900XT on TechSpot.
AMD Ryzen 5 3600XT / Ryzen 7 3800XT / Ryzen 9 3900XT Linux Performance on Phoronix.
AMD Ryzen 5 3600XT review on Guru3D.
AMD Ryzen 7 3800XT review on Guru3D.
AMD Ryzen 9 3900XT review on Guru3D.
AMD Ryzen 3000XT Series CPU Review: Zen 2 Turbocharged on HotHardware.
AMD Ryzen 3600XT, 3800XT, and 3900XT (Zen 2) on Tweaktown.
AMD Ryzen 5 3600XT on TechPowerUp.
AMD Ryzen 7 3800XT on TechPowerUp.
AMD Ryzen 9 3900XT on TechPowerUp.




Monday Night Reviews (0 Comments) (link)
Monday, 6-July-2020 23:15:02 (GMT +10) - by Agg


Motherboard & CPU:
Is the Ryzen 3 3300X Better Value than the Ryzen 5 3600? on TechSpot.
ASUS STRIX B550-I Gaming on Guru3D.
BIOSTAR Racing B460GTA on TechPowerUp.
ASRock Z490 Phantom Gaming-ITX/TB3 on FunkyKit.

Audio Visual:
Creative Sound Blaster X3 on ThinkComputers.
GIGABYTE G32QC Gaming Monitor Review: 32" 1440p 165Hz on Tweaktown.
HiFiMAN Deva with Bluemini headset on TechPowerUp.

Portable & Prebuilt:
ASUS Mini PC PN62 on Vortez.
Dell XPS 15 9500 Review: A Case Study In Excellence on HotHardware.

Input Etc:
DURGOD Taurus K320 Mechanical Keyboard on NikKTech.
ASUS ROG Pugio II mouse on TechPowerUp.

Storage:
Crucial P2 500GB M.2 NVMe SSD on OCInside.
Lexar NM610 1TB M.2 NVMe SSD on NikKTech.
Sabrent USB 3.2 Rugged NVMe M.2 SSD Enclosure on Tweaktown.
CARDEA ZERO Z340 NVMe M.2 512GB SSD on BabelTechReviews.
Silicon Power Blaze B03 USB 3.2 Gen1 Flash Drive on MadShrimps.
Kioxia Exceria 1TB M.2 NVMe SSD on Guru3D.

Misc:
Accell Driver-Less USB-C 4K Dock Station on Tweaktown.
Thermaltake TOUGHRAM RGB DDR-4600 MHz CL19 2x8GB memory on TechPowerUp.
Noctua NH-U12S chromax.black CPU Cooler on APHNetworks.
Linksys MX5 Velop AX Whole Home Wi-Fi 6 System on Tweaktown.
OCC's Skully Preview game on OCClub.
Thermaltake V250 TG ARGB case on TechPowerUp.



Thanks to Axe, biatch, metamorphosis and JugV2 this week!










GIGABYTE Laptop Reviews by windwithme (0 Comments) (link)
Thursday, 2-July-2020 18:15:49 (GMT +10) - by Agg


I just noticed a few more laptop reviews by windwithme in the forums, all from GIGABYTE:






Wednesday Night Reviews (0 Comments) (link)
Wednesday, 1-July-2020 21:41:05 (GMT +10) - by Agg


Motherboard & CPU:
MSI MEG Z490 GODLIKE Motherboard on Tweaktown.
ASUS TUF Gaming B550M-Plus (Wi-Fi) on Vortez.

Cooling:
Thermaltake Riing Quad 12 RGB Fan on FunkyKit.
Cooler Master SickleFlow 120 Series Cooling Fans on APHNetworks.

Memory:
Patriot Viper Steel 64GB DDR4-3600 Memory Kit on FunkyKit.
Antec Katana Series 7 16GB (2x8GB) DDR4 3200 MHz on FunkyKit.

Storage:
Kingston A2000 1 TB M.2 NVMe SSD on TechPowerUp.
Samsung 870 QVO 2TB SATA3 SSD on Guru3D.
Samsung SSD 870 QVO on HotHardware.
Samsung 870 QVO 4TB V-NAND SATA SSD on Tweaktown.
SAMSUNG 870 QVO SSD on Vortez.
Gigabyte AORUS M.2 NVMe Gen4 SSD / 1TB on Bjorn3D.
Team Group T-Force Spark RGB 128 GB on TechPowerUp.
ASUSTOR Lockerstor 10 Pro AS7110T NAS on Tweaktown.
ROG Strix Arion M.2 NVMe SSD Enclosure on Bjorn3D.
Samsung 870 QVO 1TB & 4TB SATA3 SSD on Anandtech.

Misc:
CORSAIR iCUE LT100 Smart Lighting Towers on TechPowerUp.
Corsair iCUE LT100 Smart Lighting Towers on ThinkComputers.
Corsair iCUE LT100 RGB Lighting Towers on APHNetworks.
E-Win Flash Series XL Gaming Chair on BabelTechReviews.
Razer Blade Pro 17 laptop on UltraBookReview.
ASRock Radeon RX 5600 XT Phantom Gaming D3 GPU on Modders-Inc.
Cooler Master Masterbox TD500 Mesh case on TechPowerUp.
Silicon Power Blast Plug BP82 TWS Earbuds on NikKTech.



---
Advertisement:


All original content copyright James Rolfe.
All rights reserved. No reproduction allowed without written permission.
Interested in advertising on OCAU? Contact us for info.