August 2002
Saturday Morning (0 Comments) (link)
Saturday, 31-August-2002 00:52:17 (GMT +10) - by Agg


Brembo spotted this scary motherboard from Tyan, sporting 4x Xeon CPU's and 12 DDR slots. Yeesh! Make a nice BF server :) says Darkness, one of many BF1942 addicts sitting in #overclockers between hits. :)

Funny guest article here on LinuxAndMain, about the new MP3 licensing costs.. thanks Arkenstone.

Salon have an interesting peice of fiction posted, titled 0wnz0red.. I've read the first couple of pages, it's kinda compelling.. thanks entropy. He sent in another Salon article too.. this one is about MP3's and the CD/music industry, and the recent "hack them back" proposed laws.

Fezzik sent in this news item about AMD partnering with UMC in their battle against Intel's market dominance.

From Dink: looks like the ACCC will start regulating the price and availability of the "last mile" copper lines. Optus ADSL looks like it might become a reality.

From Phalanx: this tractor beam is very cool, it uses 200 little lasers to move around things like cells (and, apparently, sperm). We're moving closer to the day I can yell "Beam me up, Scotty!" ;-)

Perkz sent in the overclocked house thing from BBSpot.. we've seen it before but it's funny.

From Stanza: If you are wondering what PCI version your motherboard runs, this page should help. In german but the table is easy enuf to read. Quite a bit of useful chipset info there.

From Scott: Apple Computer, getting into the mobile phone market? Poor Netscape's browser has a estimated market usage of only 3.4%.

Alex noticed this rival standard to DVD announcement info on NewScientist.

Dan's answered some more questions.. even one about overclocking.

3DVelocity have some preliminary info about the new Detonator 40's that people (well, mostly GF4 owners) are raving about.

From Shintaro: ATI has updated its website with a new Flash demo of it's Mobility 9000 chipset.They have also added some demos for this chipset in their developer section. There are currently 2 reviews on this new chipset, the best so far is from AnandTech here. There is also a review at TomsHardware here.

From Goofydave: Dunno if its worthy of news, but I have been havin pc freezes since I installed Winamp v2.80, playing mp3's. So others might be having the same problems and be interested to know that v2.81 is now out.

Wireless access will be a breeze in Auckland NZ soon, thanks Stanza.. now why can't we get that, if NZ can?

From Cybertech: MS's blues continue: Hewlett-Packard is to pre-install Corel's WordPerfect suite on its consumer PCs, a blow to market leader Microsoft. The move follows the decision by Dell earlier this month to replace Microsoft Works with Corel's WordPerfect.

Reviews:
Lux Design Rheobus v2.0 on Virtual-Hideout.
Radeon 9000 Pro video card on OCOnline.
Intel P4 2.8GHz CPU on A1-Electronics.
Gigabyte Radeon 8500 video card on NeoSeeker.
Geil 512MB PC3500 DDR SDRAM on ExtremeOC.
Shattered Web Appliques for case windows on MikhailTech.
Abit KX7-333R KT333-based SocketA DDR motherboard on OCdCafe.
Chaintech 7AJA KT133E-based socketA SDR motherboard on RipNet.
IceMat Mousing Surface on FutureLooks.




Friday Evening (0 Comments) (link)
Friday, 30-August-2002 17:52:58 (GMT +10) - by Agg


Tech-Report have a roundup of GF4 Ti4200 video cards.

More on the RIAA website hack from Narcolepsy: It wasn't a destructive hack, it was a clear political message, executed beautifully, I might add. There has been a lot of discussion about it on fark.com. The actual RIAA site is here (still down at time of writing). Within hours, there is already this tshirt to buy. Because there is a complete Linkin Park Album up for download on the RIAA official website, 20 songs worth.

From Baba: this site contains news on how the new 31.00 nvidia drivers reveal the name of the NV28 and the NV18. Direct X 9 is postponed, bet you ATi are upset.

A few people sent in this P4 2.8GHz at 3.9GHz! Muropaketti getting some liquid nitrogen action happening on Intel's latest and greatest.

From Iroquois: Mozilla 1.1 is out. Microsoft makes 272 API's available for free. Xbox Linux project releases 0.2 ISO kernel. Telstras profit falls for the first time since 1997.

Apollo spotted a Silicon Graphics Fridge project.

SatireWire and NeoWin are the latest 2 popular sites to go under.. Dirk and Pugsley had the bad news.

This weekend (no, really!) sees a Tasmanian LAN happening.. BFGLan.

Murray forwarded on an email from Leadtek about availability of nForce2 boards from them: Perhaps in fall at the end of September.

Reviews:
Triplex GF4 Ti4400 video card on OCNZ.
VIA EPIA-800 Motherboard with CPU on TheHardWire, our review here.
AMD AthlonMP 2200+ SMP-friendly CPU on 2CPU.
MSI GF4 MX440 on OCClubCanada.




BlueSmurf's BlueStreak (0 Comments) (link)
Friday, 30-August-2002 17:39:23 (GMT +10) - by Agg


We're used to seeing unique stuff in the PCDB from BlueSmurf.. his GTRPC is a long-standing favourite. His latest entry, BlueStreak, is impressive for a different reason.. it's a monster!



Click for the PCDB entry!






Friday Afternoon (0 Comments) (link)
Friday, 30-August-2002 16:04:00 (GMT +10) - by Agg


Big news for the day is that DetonatorXP 40.41 drivers have been released by nVidia.. and some GF4 owners are claiming up to a 25% performance increase with them. There's some discussion and results here in the forums, with jumps of 1000 3DMarks not too uncommon. Not a bad free upgrade, but you have to wonder where this performance is coming from. Without delving too deeply into paranoia, it seems convenient that nVidia's flagship chipsets suddenly become faster when threatened by ATI's new 9700 chipset. Anyhoo, if you want to have a dig around for the appropriate file for your O/S go here, but they seem to be only available for Win2K/XP at the moment.. grab that file from AusGamers here or nVidia's site here. I think they're Beta still, so they might do horrible things to your PC. Edit: there's a press-release about them here, thanks Submariner.

Speaking of nVidia drivers.. some info from Peter that got buried, about the 31.00 DetonatorXP's: Appears lots of people are having trouble installing these drivers esp under XP & I was one of them. Using a Ti200 running on an o/c XP1600+ under XP, I got a .dll initialisation error msg every time I tried to install. Other strange thing is that in the past the drivers have been around 8 - 10Megs. This one is only 6.55Meg. Guru3D admit they had to hack the .inf to get them to work for them so possibly give them a rather wide berth for now.. ..especially now that later, faster ones are out.

A nicely finished box in the PCDB from SiriX, and Dale's watercooled machine turned out pretty well too.

JimX sent along a funny nigerian scammer story.. it's long but you can skimread to get the gist of it.

Firemoth spotted that sometimes the big rocks missing us aren't so big, and sometimes they don't miss.

J.Rotten says: The licensing terms of Thomson and the Fraunhofer Gesellschaft, who are the owners of the mp3 patents, have changed. Now not only mp3 encoders but also mp3 decoders require a license. This page lists the fees -- it's $0.75 per decoder. What happens to winamp and others? 100 million users x 0.75c, who pays? Winamp's latest news page makes no mention of it. Update: slashdot have a story saying it's no big deal.

From Flugle: Gainward Gefore Ti4200 - a lot of people have been having problems with them locking up. A story is here.. which also links to the Madonion and Overclockers NZ forums where people are having problems.



Microsoft: XP SP1 "Within 10 Days"
Originally expected today, and then delayed until the end of this week, Windows XP Service Pack 1 (SP1) will now ship within ten days, according to Microsoft. The software giant announced the delivery schedule late Tuesday in an effort to comply with part of its proposed settlement with the US Department of Justice (DOJ), which specifies a time table for delivering compliance changes. These changes are part of SP1, Microsoft says.

JVC to sell "unbreakable" copy protection scheme
JVC SAID IT will use a CD-ROM copy protection scheme based on a collaboration between ittself and Japanese company Hudsonsoft. While it does claim it is unbreakable, I guess only time will tell once it hits the market. Reminds me of the Music ones that you could bypass with a marker ;).

Microsoft looks like its entering the broadband market over in the US.

Anandtech have a look at Memory Module Technologies, which is well worth a look.

Looks like the RIAA Site has been Defaced by Hackers, It was only a matter of time IMO..... more info here.

Microsoft reveals more Windows code
Microsoft on Tuesday disclosed technical information vital to allowing third-party developers to create software that works well with Windows.

Last but not least, and not anything computer related, New Scientist have an article about one day Cosmic airbags could save the planet.




Thursday Night News Thrashing. (0 Comments) (link)
Thursday, 29-August-2002 21:05:44 (GMT +10) - by Mitchee


WOW! That plead for news was very sucessful! The box was literally full! Bout time for today's update then eh? Here goes!

Firstly, Menthu Rae sends us a hell-of-a-lot of reviews! In order that he sends them: MSI KT4 Ultra Review, EPoX 8K5A2+ Review, Blue LED Fans (Non-Antec), Philips MMS306 5.1 Speakers Review, Vantec Stealth 420W Aluminium PSU Review, Y.S Tech TMD Fan.

Tom' Hardware has an 'Ultimate computer toolbox how-to' article on his site. Thanks Eman.

Want plasma? No no, not the gun from Duke, silly, the Samsung 42" Plasma TV! Iamnotageek has a review of one right here. Quote from the review; "Although the SPL4225 is listed as a Plasma TV on the Samsung Canada website, it really isn't, it is a display. The reason I say it is not a TV, even thought it is meant to watch television on, is because it does not have a TV tuner in it. You can not just hook up your cable or antenna and start watching. You have to hook up a cable box to watch TV. This actually makes sense, because with a "Display" like this you aren't going to want to use basic cable, your going to want to hook up a digital cable or satellite box."

Looks like the Americans are following in our footsteps again. This time, they're flying in planes over cities, looking for wireless networks, just like our resident Perthians! Heres a link to their feeble attempts at copying us. ;)

Bit-tech have a review up of a fancy Rainbow LED and some fancy tricks they can get it to do using some circuitry.

Another review from Bit-tech, this time, they take a look at the Cooler Master ATC-101. Which reminds me that i posted a review of the window which goes with this case a couple of nights ago!

Tony sends a reminder of the Brisbane Mesh Antenna Workshop on this Sunday. He says: "Just a reminder about the Brisbane Mesh Antenna Workshop. When: Sunday, September 1st, 2002, 10am - 3pm. Where: University of Queensland, Hawken Engineering Building (room 50-S201). The antenna workshop provides an opportunity for meshers to come together to learn about, design and build antennas such as cantennas, simple omnis and modded galaxy dishes."

Quick! Theres a new version of MotherBoard Monitor out! It now has full IDE HDD temp monitoring, and SCSI HDD temp monitoring too! Thanks to Mr Chilled and Looktall for sending that in.

Shamus sends exciting news that Intel are dropping their prices on Friday 23rd August, officialy Monday 26th August 2002. Coooooooolies! :)

Leadtek is new to the motherboard side of the market, and is coming in with a bang! Their new motherboard boasts on-board GF4MX graphics, AGP 8x and 3D Dolby surround, all of which is running off the nForce2 chipset. Thanks to Ben for sending that in.

Koopz says that TeamSpeak is a great alternative to RogerWilco. It lets you talk to your friends in real time in games, great for clan matches and the like.

A1 Electronics have reviewed a ATi Radeon 9700 Pro. It looks like a nice review with some benchmarks and pictures of the card itself. Heres the link.

Okay, that should keep you going for a while! See ya tomorrow!



Not much in the news box tonight folks! Remember, if you find anything that you think would be suitable as OCAU content, dont be afraid to fire it off in an email to our news box!

Martin of Modfactor.com sends word of their new clear perspex PSU mod! Very nice! Although im not sure if it would work in a non clear case... Linky!

CNN have an article up about 'hot rodded' PC's. An interesting read about case-modding and how some really strange people like to do the same thing! ;) Thanks '/xmats'.

Club overclocker has a review of the Thermalright SLK-800 heatsink designed for AMD XP chips. Thanks to Scott, for letting us know.

Matt from Overclockers Club (yes, a different team of people) sends news of their review of the Zalman ZM-NB32J, a fanless chipset heatsink.

Hmm, told you there was'nt much in there tonight! Maybe some more tomorrow eh? :)

PS: Just over 1300 keystrokes were used in the making of this post! *Points to Project Dolphin*




Folding in the news! (0 Comments) (link)
Wednesday, 28-August-2002 12:38:11 (GMT +10) - by Agg


Badg3r sent word of an article here in The Bulletin today about OCAU's folding team. Some familiar names there from our Team OCAU forum. OCAU's URL is not mentioned unfortunately, but anyone who has found their way here by Googling and wants to join the team: details are here.




Wednesday Morning (0 Comments) (link)
Wednesday, 28-August-2002 03:38:32 (GMT +10) - by Agg


Welcome to our new newsmonkeys, Mitchee and CoRDS.. seem to be settling in nicely. :) You certainly can't complain about a lack of news lately..

Funny news from the Australian Census people, who note that some 70,000 Australians put their religion down as "Jedi". Info on ninemsn thanks Joseph, bbcnews thanks Andrew and CNN, thanks Jason.

AcesHardware revisited the P4 2.8GHz and decided it's not just a speed step up, there are actually architectural changes in the CPU. Some more info in this thread in their forums. Chainbolt mentioned this a few days ago here in our forums.

Skitza sent word about a possible Intel fab in Australia.. with the CEO, Craig Barrett, preparing to meet the Federal Govt.

Hardware Accelerated have a rant about the state of the graphics hardware market. Similarly, ViperLair wonder if you really need a CPU upgrade.

OCOnline compared the Swiftech MCX4000 and Alpha 8942, mega P4 coolers.

The BAPCo/AMD drama has drawn some comments from the big guns of the hardware website scene. Tom Pabst from TomsHardware put up this article which attacks some other webmasters. VansHardware reply here. There's discussion here in our forums.

In fact, VansHardware have given notice they are shutting down. I noticed when sending out the news announcement for our XP2600+ review that plenty of sites seem to have gone away lately. Ctrl-Alt-Del and M3DZone seem to be shutting down and merging into a new site, thanks Russell. I notice that Oz site Tech-Junkie seems to have gone away also. Never good to see a site go under.

AMDWorld have an article about RAMBUS memory.

JimX sent in this lego men building PC site, which I think we've seen before but is still pretty funny.

Bollocks sends word of a new project for the masses, this time its called Project Dolphin which counts key strokes. Info in this thread.. has the usual team competition ladder etc, but doesn't rely on CPU power or use up (many) CPU cycles.. just counts how much you type. I reckon I'd do alright in it.. :)

Fancy yourself as a bit of a hacker? Try your hand at this site, then.. thanks crag_v.

Right. Outlook has just mangled my mail folders again.. for the last time. Tomorrow I will install a new email program and use that instead. Know of any good ones? Let me know.

Reviews:
Inno3D Xabre 400 video card on TechSeekers.
Iwill mP4GL P4 DDR motherboard on OCTools.
CoolerMaster Rounded Cables on OCWareHouse.
Sigma REALMagic X-Card DVD decoder (etc) on TechSpot.
Hercules Prophet Radeon 9000 video card on TweakTown.
Shattered Web Appliques for case windows on AusPCWorld.
Thermaltake 420W PurePower PSU on TweakTown.
Antec Tri-Light Fan on OCClubCanada.
DynoTron Crossblower fan on Tech-Fusion.
3R Systems Neon Light Case on OCTools.
Yamaha CRW-F1 CDRW drive on CD-Freaks.
Swiftech Quiet Power TEC Upgrade on LiquidNinjas.
Casetek Tiny Tower Case on Hardwarezone.
XtremeDDR PC3200 on DigitalDomination.
CoolerMaster ATC-710SXC case on MikhailTech.
MagicCard Recovery System (video review) on 3DGameMan.
Transcend JetFlash USB storage on Bjorn3D.
Verto GF4 Ti4400 video card on OCHardware.
Abit IT7 Max2 P4 DDR motherboard on TheTechZone.




Gigabyte Radeon 9700 Pro (0 Comments) (link)
Wednesday, 28-August-2002 01:03:23 (GMT +10) - by Agg


Andy from SecretNet sent along some pics of Gigabyte's new Radeon 9700 Pro card. There have been some reviews of pre-release units, but these are the first pics we've seen of the retail box and finished card.



Click images to enlarge!






Wednesday Very early Morning News (0 Comments) (link)
Wednesday, 28-August-2002 00:28:28 (GMT +10) - by CoRDS


Another late night/early morning News post for me. :)

Need to install Windows XP on a lot of computers? Hytek Computer Have posted an article detailing an unattended installation method that some of you system admins may find handy.

Arkenstone wants to remind those of you that haven't already seen it that Detonate.net still has the Matrix parody up.

Have some friends that are new to the world of Overclocking and need a quick Newbie type guide, Point them over to BlargOC for some assistance or maybe even our own Newbie Lounge

Want a portable pc but find laptops too big and palmtops too small? Hardware Extreme Review the new Epox Tablet pc that may suit you needs. (hope it comes in more than just the yellow)

Interesting read over at Australian IT Seems that AUSTRALIA'S chances of securing a multibillion-dollar microprocessor manufacturing plant have strengthened, with Intel chief Craig Barrett preparing to meet the Federal Government.

Reviews:
Abit IT7-MAX2 Motherboard at The Tech Zone
Pny Verto Geforce4 Ti 4400 at Overclockers Hardware
Transcend JetFlash USB Flash Drive at Björn's 3D World
AMD XP 2200+ at Club Overclocker
SiS's Xabre 400 graphics processor at The Tech Report
Lian-Li PC-6090B Aluminium Case at BlargOC
MSI KT3 Ultra2-BR at MB review
Vantec 420W VAN-420A Stealth PSU at ipKonfig
Samsung 151v 15" LCD Monitor at Gideon Tech
GearGrip - LCD Shield Harness at X-Treme PC TECH (anyone can feel free to send me one of these)



Evening again everyone! Lets get straight into it shall we?

First off, Dan from DansData has some more toys for us to look (read: drool) at! This time, his bubble gun works!

Tweakers Australia have posted their view on the new Intel P4 2.8GHZ CPU. Nice to have an aussie view on things now and then eh?

Just around the corner Overclockers New Zealand have reviewed the 128Meg VIVO nVidia Ti4600 card from Leadtek. Look at the size of that heatsink!

VR-Zone have 2 new reviews up. Firstly the Hercules GameSurround MUSE 5.1 DVD soundcard. Very blue!

Secondly from VR-Zone comes the Plextor PlexWriter. Writing at 48x and re-writing at 12x, this burner is at the top of the pack.

Jimmy found the official Audigy drivers for Windows XP, then posted them on the forums! Heres the link to the post, and heres a direct link to the file itself.

An update of that JPEG virus mentioned previously. Bevan who sent us that link says: "The virus dosn't infect JPEGs as such, it simply uses them as a place to dump data by appending binary data to the jpeg. It isn't possible to be infected by a JPEG, the virus must *already* be running on the target system before the appended data on the jpeg can be read." Remember, folks, if you're not running the latest anti-virus libraries, you're a fool! ;)

RatedPC have taken a look at the Samsung 171MP monitor, and say that it "...is one of the coolest monitors we have seen that offers great multimedia features."

To finish off the news from me, here are a few (read: even) more P4 2.8GHz reviews! :D

Hardwarezone
ComputerBase
NeoSeeker




Tuesday Early morning news. (0 Comments) (link)
Tuesday, 27-August-2002 00:46:11 (GMT +10) - by CoRDS


Look out, another new guy!

There's a Thermaltake CoolMod review at Overclocker Cafe.

ITGRAPHICS send word that a JPEG virus has been hatched.

Guru 3d have leaked win2k/xp Nvidia Detonator 31.00 drivers (usual disclaimer applies about beta software maybe doing bad things to your PC).

ipKonfig.com gets out the spy-equipment for detecting those hidden wireless cameras. It's a very simple device to use, and very affordable. Now you can be sure that no ones watching you in the bathroom, or closet for that matter.

There's a Lian Li PC-6087A Aluminum Case Review/Comparison over at Mikhailtech

8 Balls hardware have a guide on how to make cheap D.I.Y spiral wrap for tidying cables.

Reuters have this article about Linux and usage in corporate environments. Interesting in a "what does the rest of the world think about Linux users?" kind of way.

Still playing Quake 1? Want to make it prettier? Go here: Tenebrae is a modification of the quake source that adds stencil shadows and per pixel lighting.

Have a funky silver case but have beige drives? The chaps over at System Cooling have reviewed some Lian-Li Front Bezel Face Plates.

With Summer only 3 and a bit months away an external USB powered fan may come in handy.. and ModFactor have reviewed one for you reading pleasure.

Reviews:
PNY Geforce 4 ti4600 at Viper Lair.
Leadtek WinFast A250 Ultra TD at Explosive labs
C3 CT-1310 acrylic case at Bit-Tech



Evening everyone! This will be my first news post, so please bear with me!

For starters, looks like we left our mark at the recent QGL LAN. GG boys! :)

RipNet-UK have a nice review up of the Lian-Li PC-7 case. VERY thoroughly 'tested', then thoroughly recommended! ;)

AusPCWorld have taken a look at the 3 in 1 MultiDrive from MultieMedia. This USB storage device also has the ability to read SD and MMC cards! Heres a picture of the tiny beastie.

Another review from the same group. This time the new Tyan Trinity i845E motherboard. Looks very nice, complete with on-board gigabit ethernet. *Drool*

From extremetek, the Nexland Router Pro. It scored 5 out of 5 'weird blue faces' because of its simplistic features.

TDK have a 40/12/48x burner out, and The Tech Zone have reviewed it. Click me!!

Still stuck with neons? Techware Labs have taken a bright look at a BGMicro cold cathode. Very green indeedy!

Bit-tech have a review up of the CoolerMaster case window addon designed for the ATC-101/ATC-110 range of cases. Very nice looking indeed.

An amusing 'benchmark' sent in by Ed. "Rodney says, if your system still runs after loading it, your system KICKS ASS!" Mine didnt :(

OC Plus have done a review of the EPOX 8K5A3 motherboard. The review sports some interesting benchmarks worth looking at. The 8K5A3 supports Athlon, AthlonXP and Duron CPUs.

Well, i think that'll be all from me tonight!

*waves*



Firemoth spotted this amazing Australian bionic eye.. very Star Trek.

Apparently the internet really is just for porn, at least in Australia.

Mred32 spotted this peltier disaster.. yeowch.

BT lost their case which would possibly have seen them paid royalties every time someone used a hyperlink in a web page.

Another nice watercooled system in the PCDB, the aXxeBox.

H2go spotted on HardOCP that P4 3.06GHz's may be hitting New Zealand in early Sept?

Digit-Life have their review of ATI's Radeon 9700 posted.

Jack says that Mac users have had Messenger for ages, contrary to an earlier news post.

Interesting Forum Threads:
Intel P4T533 Feedback in Intel Hardware.
Evasive's Vodka Melon in Geek Food.
Crispy French Fries in Geek Food.
Battlefield 1942, the next big popular game? in Games.
Radeon 8500LE Voltage Mod in Modding & Electronics.
Storage Solutions: Online, offline and backup in SMP and Custering.




More P4 2.8GHz reviews! (0 Comments) (link)
Monday, 26-August-2002 19:50:52 (GMT +10) - by Agg


A few more P4 2.8GHz reviews have appeared:

A1 Electronics
HardCoreWare
VR-Zone
VIA Hardware
TweakTown
Xbit Labs
LostCircuits
SimHQ
Gamers Depot
Hardware Unlimited
AnandTech



Well, 2pm Sydney time was midnight Monday morning on the east coast of the USA. Seems today is P4 day, with the NDA for the new 2.8GHz Northwood chip lifting. This of course is only a few days after AMD's AthlonXP 2600+ release. No doubt there'll be plenty more reviews posted over the next couple of hours, but first out of the gate are:

Active-Hardware
Tech-Report
HotHardware
HardOCP
TomsHardware

Looks like my "only hours" comment from the last news post should have been "only minutes"!




Monday Afternoon (0 Comments) (link)
Monday, 26-August-2002 13:34:22 (GMT +10) - by Agg


Sniper spotted info on a new HDD technology.. that could allow up to 50 TERAbits per square inch and uses lasers.

2CPU have a couple of reviews up: the Asus AP1400R 1RU server and the Turbo Aluminium fulltower.

PlanetPrices is a new price comparison site.. based in the USA, but they have an Australian mode, with AUD prices from Australian vendors. If price comparison is what you're after, also consider RazorPrices and the original, Techwatch's inside PC and outside PC bits.

Some Melbourne OCAU people (over 18's only, I assume) are getting together for a Pub Meet.. details in that thread.

NeoSeeker checked out Fragmart, a LAN event in the USA.

Nintendo set a world record.. not for anything to do with their consoles, but for the biggest bowl of spaghetti. Just imagine a bunch of guys, dressed up as Mario, diving in a huge bowl of pasta... disgusted yet ? ;) Thanks Rick.

Angryant noticed that WinXP SP1 has some changes to Product Activation.. Users will have up to 3 days to re-activate Windows XP after making a hardware change that triggers the need to re-activate. Previously, users were required to re-activate immediately upon the next boot after the hardware changes were made.

There was a bit of a furor over the weekend, regarding BAPco's Sysmark benchmarking suite. I'll admit that most of it escaped our attention - you can get an "as it happened" view with commentary by surfing [H]ard|OCP's front page and news archive, but I'll give you the basics in one spot here. Initially, a VansHardware article pointed the spotlight at Sysmark, wondering why it seems to irrationally favour the P4. There's some further analysis in this AcesHardware thread. Then, in this Anandtech thread, Anand joined in and explained: Here's the main problem: SYSMark 2001 ran a certain set of tasks but in the move to SYSMark 2002, a good deal of the tasks that AMD's Athlon was faster at were removed and replaced with tasks that the Pentium 4 was faster at. Both sets of tasks are perfectly valid tests of CPU performance (it's not like BAPCo just stuck in random tasks that don't do anything) but the point that must be made is that the changes were made seemingly without any user-level research to back them up. That's about where it stands for the moment, hopefully we'll see an official response from BAPco soon.

SilentPCReview have an article on undervolting and underclocking.. freaks! No, it's so you get a silent PC for places where that's more important than lots of grunt.

Chainbolt, our man in Japan, sends word that the 2.6GHz and 2.8GHz P4's have hit the streets over there, with pictures in a thread in our Intel Hardware forum. I think it's only hours away from the official announcement of these CPU's. They also seem to be a new stepping, perhaps even with new features, as he shows in another thread.




Sunday Afternoon (0 Comments) (link)
Sunday, 25-August-2002 15:16:32 (GMT +10) - by Agg


The OCAU Article and Review Archive has been converted over to the new site layout now, much prettier.

Digit-Life have a 3-way CDRW+DVD combo drives roundup posted.

From Shintaro: Just thought I would let you know that Creative is now selling cards based on the ATI 9000pro/RV250. It's sold as the Creative 3D Blaster 5 / RX9000pro. I have posted some pics of my card in the forums here, however Akiba has much better quality pics here.

From Iroquois: Trillian v0.7.3 vulnerable to attack. Microsoft releases super patch for IE - fixes 6 new flaws. Screenshots of Deus Ex 2. 18477 3DMarks with Radeon 9700. Microsoft going to provide Macs with an MSN client.

Iroquois also notes: George W. Bush proposes a Network Operations Centre for "collecting and examining security-related e-mail and data". Hmm.

Kasar sent in this interesting article about MIT students devising a system to get money out of Las Vegas casinos.

Reviews:
Lian Li 6089A aluminium case (video review) on 3DGameMan.
Everglide Cyborg Gaming Mat on Ripnet, our review here
GamePC's GPG X workstation on Tech-Report.
Vantec Rounded Cables on EliteHW.
Antec Performance Plus 1080AMG case on Virtual-Hideout.
Copper Mesh rounded cables on MikhailTech.
Black Icemat mouse surface on XtremePCTech.
Epox M762A dual socketA motherboard on PCHardware.
Crystal Clear Blue LED Fans on MikhailTech.
TT CoolMod Fan on OCrCafe.




Boney's Fire Box (0 Comments) (link)
Sunday, 25-August-2002 11:22:19 (GMT +10) - by Agg


Some DIY trickery from Boney: a custom case, not made from the clear perspex we're getting used to seeing - but from fire-retardant MDF. :)



Click for the PCDB entry!






Saturday Morning (0 Comments) (link)
Saturday, 24-August-2002 01:08:40 (GMT +10) - by Agg


TheTron notes that despite all the other signs our planet is warming, Arctic sea ice has increased over the last 20 years according to satellite measurements.

Jacaranda says: ATi have finally, after promising in I think it was '99, released some official drivers. These drivers are only for Radeon 8500, and X4.1 or X4.2. Still, it's a step in the right direction. Get them here.

Battery spotted this PDF on how the Xbox encrypts its secrets.

Bravo posted an AthlonXP Unlocking Guide in our AMD Hardware forum.

Xbit have a 10-way i845G motherboard roundup, being P4 DDR motherboards.. and some cooling articles: processor coolers and fans, technical details.

FreeFrag spotted perhaps the next olympic sport.. for geeks?

8Balls want to tell you how to make a cheap fanbus.

Vipster says that, among the zillions of other films on Apple's film trailers site, is a new X-Men 2 trailer which is pretty cool. Good to see Gandalf being evil again. :)

A few people sent clarifications of the Telstra Directory Assistance thing from earlier.. info here on the Telstra page, thanks Robin. More info from Stephen: Both numbers can be dialled from anywhere in Australia. Both numbers are free of charge if dialled from a residential service or payphone. Both numbers charge a fee if dialled from a business line or mobile. The only difference between 1223 and 12455 is that if you dial 12455 you also have the option of obtaining a charge connect call after the operator finds the number. This is why you will find that Telstra advertises 12455 and not 1223, as 12455 is considered a 'premium' service and allows for additional revenue creation if people choose to use the charge connect option. If you don't use the charge connect option and dial from a residential line or payphone you won't be charged regardless of which number you dial.

Added your PC to the PC Database yet?

Reviews:
ECS Xabre 400 video card on HardWareZone.
Nexland Pro 400 router on MikhailTech.
Nexland Net Sharer on OCAddiction.
Ahanix AudiXP pre-modded case on OCClub.
AOpen AX4B Pro-533 i845E P4 DDR motherboard on OCNZ.
128mb Pocket USB HDD on ClubOC.
ATI Radeon 9000 video card on NeoSeeker.
Corsair XMS3200C2 DDR400 SDRAM on Hexus.
ATI Radeon 9000 video card on Hardware-TestDK.
GA-7DPXDW AMD760MPX-based dual socketA motherboard on OCOnline.
VIA Eden CPU/Mobo on TechPC.. our review here.




Friday Night (0 Comments) (link)
Saturday, 24-August-2002 00:00:44 (GMT +10) - by Agg


NeoSeeker have a 3-way shootout of mini barebones systems.

Having trouble getting your Audigy working under XP? Ripnet have a guide that might help.

TechPC have an interesting article.. about using a modern (XP1800+) CPU with an older (KT133A) chipset.. there's life in the old dinosaur yet, info here.

TheDDRZone have a guide to slipstreaming officeXP SP2 guide. Pretty much the same as our one from yesterday here, but they took 6 pages to say what we said in 1. :)

From Eugenius: In connection to the 'hacking made legal' news on Thursday morning, here is an interesting development, an ISP has banned the RIAA (Recording Industry Association of America) from their networks after RIAA has announced its plans to access computers without owners consent.

TheTron spotted Robin Williams confessing that he's a net - and Half-Life - addict.

NeoSeeker have an i845D tweak guide, for P4 DDR motherboards based on that chipset.

3DVelocity have an overview of Trident's new XP4 graphics technology.

A news-burst from Iroquois: Slipstream SP3 into a Windows 2000 CD. Link found between hacking and Aspergers Syndrome. Another worm going through KaZaA. Starbucks offer wireless Internet at cafe's. Intel researching putting two cores on one chip. Powerpoint presentation on AMD Opteron's, from Platform Conference 2002.

Interesting Forum Threads:
A P4 2.53 for $460 in Intel Hardware.
Normal CRT vs Trinitron (pics) in Overclocking and Hardware Discussion.
XP2600+ verses P4 2.53 OCAU review in Overclocking and Hardware Discussion.
Useful Diagnostic Utilities in Troubleshooting Help.
CPU Temperatures: A Guide in Newbie Lounge.
For AMD Newbies in Newbie Lounge.

Reviews:
Swiftech FS020-H20 watercooling system on A1-Electronics.
Nexland ISB 800Turbo router on TweakTown.
MSI KT4 Ultra KT400-based socketA DDR motherboard on TBreak.
Xoxide Blue Crystal LED Fans on BurnOutPC.
Thermaltake Volcano 9 cooler on HardCoreWare.
DangerDen Maze 3 waterblock on PureOC.
Thermaltake HardCano 5 HDD cooler on 3DVelocity.
ChenMing Windowed Aluminium Case on SystemCooling.




Friday Afternoon (0 Comments) (link)
Friday, 23-August-2002 13:50:26 (GMT +10) - by Agg


Some more XP2600+ reviews: X-bit, Hexus, 3DVelocity.

MrChilled spotted TheInq saying 333MHz FSB is confirmed for AMD.

From Vindictive: I found this LONG howto VERY interesting, and IMHO very worthy of news mention: It's broken into about 15 "articles" each 2-5 pages each, I'm only 1/4 the way through, but it's just so interesting... It's about X Terminals and it's here.

Apparently Melbourne people can use a free directory assistance phone number.. thanks Joe.

OCrsClub have a guide to modding your DVD drive.. with a window and LED.

From our resident russophile, RedStar: From zzz online, Some guy has found an ancient stone tablet that is apparently an accurate relief map of an area of the Ural mountains. Also, an article in pravda: here and an interview with the guy who found it here.

Josh found a Bill Gates version of the maybe-stoned-girl (and other) apple ads. Damn, ADSL is a terrible thing. I just watched all those ads and now I want to buy a Mac. :(

Reviews:
Gyration Ultra Cordless Mouse on LANAddict.
CoolerMaster Alloy Mousepad on OCWareHouse.
Unibrain Fire60 External 60GB HDD on Tweakers.
OCZ PC3200 DDR SDRAM on DansData.
Lian Li PC-6087A case (video review) on 3DGameMan.
MSI 845E MAX2-BLR P4 DDR mobo on Accelenation.
Xoxide LL-61 Warrior case on Virtual-Hideout.
NVIDIA GeForce 4 Ti4200 video card on BlargOC.
ATI Radeon 8500 128MB video card on OCClubCanada.
Neon String on Tobitech.
Antec Performance Plus 660 case on SubZeroTech.
C3 Clear Acrylic Case on Gideontech.
Albatron GF4 Ti4400 video card on EXHardware.
MacPower Digidoc5 (rebadged by Dick Smith!) on RadiativeNZ.. our review here.




Slipstreaming OfficeXP SP2 (0 Comments) (link)
Friday, 23-August-2002 00:00:27 (GMT +10) - by Agg


Baker has written up a guide to slipstreaming OfficeXP SP2.. so you don't have to install it separately. Handy for rollouts etc..



Read the article!






40MB HDD Autopsy (0 Comments) (link)
Thursday, 22-August-2002 22:46:14 (GMT +10) - by Agg


Inspired by Manaz's earlier IBM HDD Anatomy article, Rage has sent in his own dissection of a much older drive for comparison. Has much changed since the days of 40MB HDD's?



Click for the article!






Archive Updated (0 Comments) (link)
Thursday, 22-August-2002 13:52:20 (GMT +10) - by Agg


The server is cranking along today, as both the newly-reopened PC Database and my AthlonXP 2600+ review are drawing a lot of traffic. I installed php-accelerator last night, which has sped things up noticeably and lowered CPU load.

I've updated the Article and Review Archive with some recent stuff - check them out if you missed them the first time around:We have over 200 articles and reviews in the archive now, and don't forget we also have daily news archived all the way back to mid-1999.. not to mention the busiest PC enthusiast forums in Australia. :)



Certainly has been busy round here lately!

Looks like Telstra may be turning to Linux! "Telstra will explore using the open source Linux OS as part of a new standard operating platform being scoped by the telecommunications giant as it looks to reduce its $1.5 billion annual IT budget." I wonder if that means they can stop things like the 15 hour outage I had the other day.

To follow that up, an article titled Aussies dump Microsoft for Linux. "Microsoft is experiencing a backlash in the outback as Australian corporates start switching to Linux software for critical applications. According to reports in The Australian, Aussies don't give a XXXX for the Redmond giant and its new licensing regime."

If this site has any credibility *My foreign languages are a bit rusty*, there are some impressive NV30 benchmark screenies. A few people sent that one in.

There is an article up on wireless networks. Goes into things like security and equipment.

Sciby sent in a link to a nice review on the the Iomega Zip 750 USB 2.0

If you're out to get a new vid card, there is a whole stack of benchmarks and wotnot right here. Or perhaps out to get some new RAM, check out this DDR333/400 roundup.

Baker sends word from the forums that Office XP SP2 has been released. Links can be found in the post.

Iroquois has been busy and sent in a whole bunch of stuff! An Apache upgrade that fixes a security hole, Network Associates have sold PGP to the newly formed 'PGP Corp', How to 'defang' Windows 2000 SP3 Auto Updating and finally Morpheus 2.0 has been released. Thanks bud!

Definitely the catch of the day, Two fishermen have pulled a live military rocket out of the Schuylkill River.

Here's a funky little gadget, the WebPhone LINK. "it allows you to talk over the Internet using you phone. That's not even the biggest selling point though, even better is that they included an actual DSP processor to filter out noise."

Star wars maybe closer than you think! Hmm, maybe not. But An electric "force field" for armored vehicles that vaporizes anti-tank grenades and shells on impact has been developed by scientists at Britain's Ministry of Defense. Thanks Sil80!

Hacking may soon become legal for some Americans "Rep. Howard Berman, D-Calif., has pushed a measure that would allow intellectual property owners to use technical measures to prevent copyright infringement. These measures include spoofing--the seeding of file-swapping networks with false versions of songs--and hacking into sharing systems." But! "Australia's legal code contains a provision allowing a sentence of up to six months in jail if a person breaks into a computer system without legal authority. On Tuesday, Melbourne's The Age newspaper ran a story saying American executives could be banned from entering the country or face jail time if they employ the bill's hacking provisions." Very interesting subject that, thanks Griff.N

Here's a handy program that lets you dump a folder full of JPEGs on a server and run a PHP program to create a page and thumbnails for them. Click here to find out more. I haven't tried it, so do so at your own risk :)

Tsk Tsk, Ripping off pay TV isn't as safe as you think! "Thirty-seven police officers simultaneously raided 10 Canberra homes yesterday resulting in the people being summonsed to appear before the ACT Magistrates Court to face charges of dishonestly using a computer - an offence which attracts a maximum penalty of 10 years' jail."

Reviews :
Xoxide X300 @ guru3d
Gainward GeForce4 PowerPack! Ultra/650 TV/DVI from gotapex
GIGA-BYTE MAYA II GV-R9700 PRO Graphics Accelerator Info @ AusPCWorld
GB MAYAII GV-9700Pro @ Hardware Avenue
Vantec Stealth 520W Power SupplyReviewed at systemcooling
Zalman CNPS6000-Cu Review at gamingin3d
SonyEricsson T68m Review by slcentral
CoolerMaster's ATC-710 @ OCA
Newegg Blue 12" Cold Cathode from pcreviewspot
Litewave sliding neon light at pc extreme
GlacialTech Igloo 3300 Heatsink Review from frostytech
GEIL PC3200 DDR400 Memory Review @ The Tech Zone
Zalman's CNPS6000Cu all copper CPU cooling kit @ drednews
DigitalDoc5 Review @ M:6
CoolerMaster HSC-V62 HSF Review at OCer Cafe
Cooler Master ATC-600 Aluminum Case @ ViperLair.




AthlonXP 2600+ and 2400+ (0 Comments) (link)
Wednesday, 21-August-2002 17:28:38 (GMT +10) - by Agg


Today, AMD announced their AthlonXP 2600+ and 2400+ CPU's, running at 2.133GHz and 2.0GHz respectively. Reviews and articles are popping up all over the web:

Reviews:
OCAU!
HardOCP
AMDMB
AMDZone
HotHardware
HardInfo
AcesHardware
Tech-Report
Active-Hardware
AMD.com
VIAHW
TomsHardware

Articles:
The Inquirer
SiliconStrategies




AMD AthlonXP 2600+ CPU Review! (0 Comments) (link)
Wednesday, 21-August-2002 15:14:35 (GMT +10) - by Agg


Yup, we've got one: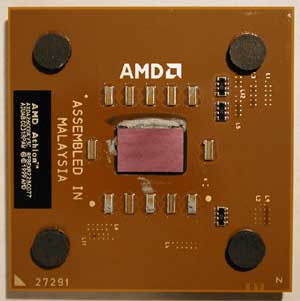 Click for the full review!






PCDB returns! (0 Comments) (link)
Wednesday, 21-August-2002 03:24:49 (GMT +10) - by Agg


After a few weeks of downtime, the PC Database is back up! Thanks to Jason from AusGamers who (I assume) fixed the problem we were having with the image files, and of course to the PCDB's creator, MWP. Anyway, it all seems to be working fine again now, so if you've been waiting a few weeks to add or update your entry, now's your chance!

There's some amazing stuff in there - check out the highest-scoring entries so far, in terms of times viewed, looks, functionality, effort or ingenuity.

The most recent additions to the gallery can be viewed here - there's usually a few PC's added every day, so it's a daily stop for me on my web-wanderings.




MSI's KT4 Ultra (KT400) pics.. (0 Comments) (link)
Wednesday, 21-August-2002 02:03:12 (GMT +10) - by Agg


PM sent in some pics of MSI's KT400 board - the KT4 Ultra.







Abit's Serillel ATA (0 Comments) (link)
Wednesday, 21-August-2002 01:20:08 (GMT +10) - by Agg


Chainbolt sent word of a new gadget from ABIT, that lets you connect "normal" parallel-ATA hard drives to a serial-ATA controller as are starting the appear on new motherboards. It's called Serillel ATA. This is handy, because while motherboards with Serial ATA (in some cases, ONLY Serial ATA) are becoming more commonplace, we're yet to see any Serial ATA HDD's hitting the shelves.

Update: And no, the name ISN'T a typo.. Serillel ATA, Abit's name for this new gadget, is a combination of Seri (from Serial) and llel (from Parallel). Makes sense when you think about it. :)



Apparently Visiontek may not be closing according to this update. Thanks csbalkwill.

Looking for a new burner? Or maybe just to get one, check out this 40x burner roundup. To think my old 4x cdrom was considered fast. Yeesh.

There is also a 5 way A7v333 shoot-out. "Albatron KX-400+, Asus A7V-333, Chaintech Apogee, Epox 8K3A+ and Soltek DRV5"

The wait for 333Mhz bus' may soon be over. "The shift of AMD Athlon XP processors to 333MHz bus is more than possible, this is what the core logic makers say."

There is a preview up of an Trident's XP4 Benchmark. "promising 80% of the performance of a GeForce4 Ti 4600 at a price tag under $99. "

Dan has reviewed some silly looking speakers. They are well, silly looking. He also spent some time working out how much power an office of NT machines uses.

Win some water cooling gear here. Check the details and fine print as usual.

Apparently, nForce powers the Compaq D315 business PC. "By combining the NVIDIA nForce(TM) Platform Processing Architecture with an AMD Athlon(TM) XP processor, the Compaq D315 Business PC provides outstanding performance, reliability and scalability at a great price."

It's that time of the month again. Yup, you guessed it. The August cook off! *smirks* This month it's Cakes and Pies! 10 days left for submissions too!

There is a guide up on how to make your Windows OS more secure.

Iso sent a neat little flash game. Well made too. It's got nothing on that egg game though. :)

Via claims big mobo wins for KT 400. A list of mobo makers as long as your arm are supporting the Via KT400 chipset, the firm said today.

Interesting Forum Threads :
Sydney Movie Night
Listing of Active Computer packages available to consumers
An upcoming gig in Sydney showcasing some incredible music talent
DOOM3 and OPEN GL
Default 3d mark scores
Best Det's for GF3's
Poll : What will the NV30 be called?
Homebrew: discussion, tips, and tricks on brewing your own beer

Reviews :
The Compaq Fingerprint Identification Unit
The Ratpad
NetCaptor 7.0.1.. All from CyberKenpo
ChiefTec Silver Server ATX Case Review @ The Tech Zone
Albatron Geforce4 Ti4400 Review @ Hardware Avenue
ThermalRight SLK-800 @ OCIA
Cooler Master Rounded Aluminum Cables and Aluminum Mouse Pad @ ViperLair
Alpha Novatech PAL8942 Socket 478 Heatsink Review @ frostytech
MSI G4Ti4200-VTP64 graphics card @ HWZ
Vantec 420w 'Stealth' Aluminum Power Supply Review from clubOC
Belkin Regulator ProT Gold Series UPS @ jsihardware
Pioneer DVR-A04 DVD-RW drive @ Ars
Condor Mid Tower ATX Case Review from ClubOC
Sound Logic MP3 Player review @ EXHardware
3Ware Escalade 8500-4 Serial ATA/150 RAID Controller at exhardware
The Shuttle SS51G XPC Mini PC Reviewed at HotHardware
ChiefTec Silver Server ATX Case Review @ The Tech Zone




Tuesday Midday (0 Comments) (link)
Tuesday, 20-August-2002 12:07:41 (GMT +10) - by Agg


Remember, send news to news@overclockers.com.au .. it often gets lost/buried if you email it to me directly.

ZDNet have an article about emotional robots.

A final note on the Tualatin P3's, from David: when you do modify your non compatible motherboard to work with tualatins using martinus's guide here you can join the i440bx club here and before you do you could check dezbins list of tested boards here here and for further reading to can go through all 263 posts on this hot topic of the speculation of the tualatin working in a bx board here but remember to check your mosfet temperatures as warned here here and even after all of this there was supposed to be a new stepping of the tualatin out around a month ago, and should squeeze its way into supplies over the next 2 months, info here. Linky's on the p3 xeon MP: here and Intel's site here.

Intel has confirmed that they are being sued over the claimed and actual performance of their P4 processor, thanks Baker.

HardOCP have more info here about Visiontek going bust.

From Wolfy: The following was cut from this weeks "MS OEM System Builder News": Windows XP SP1 Will Not Install on Known Pirated Installations. When released, Service Pack 1 for Microsoft Windows XP will not install if it identifies the underlying Windows XP installation as a known pirated installation. SP1 identifies known pirated installations by their Product IDs. The Product ID is generated from the Product Key used during install and can be found by choosing My Computer, then Properties, and viewing the General tab. SP1 will not install on installations with the following product IDs containing the following serial numbers (note that X takes the place of any other value): XXXXX-640-0000356-23XXX, & XXXXX-640-2001765-23XXX. Users of licensed Microsoft software will be unaffected. If SP1 is installed on a Windows XP installation with one of the above product IDs, SP1 installation will fail and error with the following message: Service Pack 1 Setup Error: The product key used to install Windows is invalid. Please contact your system administrator or retailer immediately to obtain a valid product key.

Hardwareaccelerated interviewed Trident about their new graphics chip.

VR-Zone have info on the two upcoming KT400 models from EPoX, the 8K9A3+ and 8K9A2+ to be released in September. The differences between them is the 8K9A3+ will have HPT374 RAID chip with 12 IDE channels all together while 8K9A2+ will have HPT372 RAID and Serial ATA chip.

Tuttle says that BFGLan, Tassie's biggest LAN party, will be on this weekend. Update: Lies! It's the following weekend (of the 31st.) Bad newsmonkey! No peanut!

From Drayzen: I noticed your post about the AVG AV not doing so well. I was then looking around and came across testing reports at ICSA Labs who supposedly set standards for security products. I found this page, which lists their certified products. Also linked form that page is this one, which has all of their testing reports. Looking at both of those pages, the Grisoft AVG seems to pass all tests. I wanted to see their testing reports for the Eset NOD32 AV (which showed up with the best Hit/Miss ratio on the Virus Bulletin site you linked to) but it appears that ICSA do not test it, strange...




ATI's Radeon 9700 Pro (0 Comments) (link)
Tuesday, 20-August-2002 11:03:18 (GMT +10) - by Agg


R300 is here and ATI take aim squarely at nVidia's GeForce4 Ti4600. Will it knock the current king of 3D graphics from the throne? Here's some (p)reviews:

HardOCP
HotHardware
Beyond3D
AnandTech
TomsHardware
FiringSquad
Chip Online (german)
Hartware (german)




Internet Dropouts (0 Comments) (link)
Monday, 19-August-2002 23:50:39 (GMT +10) - by Agg


Definitely something going on out there, lots of complaints in #overclockers about slow connectivity. FreeFrag notes that InternetTrafficReport looks bad. Seemed to only affect the USA before, but has spread to pretty much everywhere.



Have you ever wondered how many GHz or MHz your CPU is? How much RAM you have installed? What software versions you are running? What brand that NIC card is? This tool Can help.

Tech Report have an interesting article about video cards rendering "production quality" graphics, quite a read, and includes some useful links.

PsyKo Billy let us know that Dell are moving into the Printer and PDA market according to this article, Chairman and Chief Executive Officer Michael Dell confirmed the company will sell printers and PDAs during a Thursday press conference announcing the company's earnings. He would not specify when printers and PDAs will be sold, but said the company views both areas as "attractive" markets.

sniper1g sends news that AMD has finally grabbed a foothold in the lucrative corporate market.

He also reminds us that Valhalla South Australia's biggest lan is on this weekend.

Visiontek is no more, thanks Bern.

NSW is trialling the latest broadband method, Data over power lines.

More news here on intels new 90-nanometer circuitry.

And AMD Catching up to intel in the mhz game.

And you thought you had the ultimate gaming rig?

For those who used our DIY LCD Display article, you may want to check out the latest version of LCD Smartie. Which amongst the signicicant changes, now adds support for Folding@Home stats display.

Lastly, Cluboverclocker has a good article on unlocking those troublesome Athlon XPs

Interesting Modding forum threads: (thanks Bluesmurf)
The Modders ToolKit, what you need to do the job:
The 80's Rice Device - More useless applications for LED's. 56k WARNING! VERY Pic heavy :)
Tips on using Vinyl Dye for CDROM Faceplate colouring
"Fantasy" Colour Changing Paint

Reviews:
Cold Cathode & Fan Combos on OCIA.
Enermax Whisper PSU EG365P-VE on IPkonfig.
Enermax Whisper PSU EG365P-VE on Tweaknews.
16MB thumbdrive on 8Balls Hardware.
ECS AG400T8-D64 (Xabre 400) on Mikhailtech
iRiver MP3 CD Player on Hardwarezone.
XOXIDE X300 Case on EliteHW
Western Digital WD800JB Hdd on Thetechzone.
Iceberg 1 Water Colling Kit on overclockersclub
PCMods Power Down protector on System Cooling.
Lian Li Biohazard Side Panel on Ipkonfig




Monday Morning (0 Comments) (link)
Monday, 19-August-2002 02:20:01 (GMT +10) - by Agg


Bizarre.. Intel (among others) are being sued by a group of people who claim the companies misled them into believing the Pentium 4 was a superior processor to Intel's own Pentium III and AMD's Athlon. Thanks sync_array and Scooby Doo (no, really :) ).

They also sent word that linux for xbox is a reality at last.

Sniper spotted this hammer cooler over on Xbit.. interesting mounting mechanism. Someone benchmarked a Hammer recently, thanks Rage.

DeviantPC (who seem to be veeerryy slloooowww right now) have an impressive watercooled video card project posted, thanks Ozears.

NS sent a couple of Intel roadmaps, so I've put them up on our server.. for desktop processors and desktop chipsets. They're .PDF with a few pages each, I've only skimmed them but they look interesting.

Rikki found an interesting article on caffeine.. and what gives it the kick we all like/need. :)

OCIA compared the Swiftech MXC4000 and Alpha PAL8942.. the kings of P4 aircooling?

Having trouble playing Java apps in IE6? SpudBoy says to try this installer from Sun.

A little more info about the Tualatin P3's.. from Stmok:The PIII 1.4Ghz is really known as PIII-S 1.4Ghz (NOT MP). Obviously, its a dual CPU capable CPU and has 512KB of L2 Cache. You can buy them now, but the are a little price-unfriendly. Intel originally planned to release up to 1.53Ghz in this Quarter...Well, they canned it at the last minute. Their excuse was they are no longer able to provide support for the faster chips. As for current 1.4Ghz, its about $600 to $700 Aussie. Expect this to drop to around $400 to $500 at Sept/Oct timeframe. (Retail box prices). The PIII ain't dead yet. The PIII-S (dual Capable) has still got the entire year, 2003, before it actually goes into retirement. One interesting config...Dual PIII-S 1.4Ghz with a pair of PowerLeap Slockets (Version 2.0 ones) and an ASUS P3C-D Dual SLOT 1 mobo (i820 chipset)...I plan to do this. Also, from Wolfmoon: Intel were to release a 1.53ghz unit quite a while - it's shown on an April roadmap I have here - but they canned it. HP was to release the units in june this year. I think it is unlikely that intel will release a 1.6ghz unit if the 1.53 was dropped. Also, this pdf is hp's own document, pitting single/dual 1.4ghz p3's against single/dual xeon 2.2ghz dp's. dont look at the graphs because they are of the useless marketing type with bad axis values. look at the numbers in the table on the last page. As you can see the dual 1.4ghz p3's are very close in score to the dual 2.2's, and single cpu vs single cpu is even closer. Also note the difference the tual/xeons have against the earlier p3's. 1ghz -> 1.13ghz was a jump of 700 units... i'd probably put that down to cache.

Sabretooth spotted a site that lets you search for traffic cameras in NSW and QLD.

From Rumbo: We are a small computer retailer and don't as a rule use ASUS M/B.We have sold 3 systems using the A7V333 M/B on all 3 occasions the north bridge fan has died. The fan is branded ARX so I would suggest to anyone with such a fan to check to see if it is still working as summer is just around the corner. The ASUS distributor maintains there is nothing wrong with this fan (must have been a bad batch) they said. These fans are cheap crap, when we asked could we use a Globalwin chipset fan instead of the ARX one we were told that it would effect our warranty. They would gladly replace the fan but if it only lasts 3 or 4 months whats the use. Hmm, not heard of that fault before. Update: A few people reminded me that, as shown in my own review of the board, the A7V333 has a passively-cooled northbridge - with no fan. So there's definitely something weird (or some confusion) going on. Update: Turns out they were A7V133's, the older SDRAM-based boards that DID have fans on the NorthBridge..

AMDMB have Day 2 and Day 3 & wrap-up of their QuakeCon coverage posted.

VooDoo sent in this handy bootable DOS CDROM image, for those (like me) who don't use floppy drives anymore.

A Perth wireless lan group are currently being slashdotted for their efforts ar WarDriving.. that is, driving around looking for insecure wireless networks. Why are they special? They did it at 1500 feet in an aircraft.

TheDDRZone have updated their hefty Memory FAQ.

From eyeLikeCarrots: found this SDRAM-RAMBUS converter on eBay.. weird.

AusPCWorld have been cranking out the reviews.. covering CoolerMaster Round IDE & Floppy cables, CoolerMaster DAF Case Fans and the Tyan Tachyon G9000 64MB Radeon 9000 Pro based video card.

LiamC wonders if it's worth upgrading from a first-generation socketA DDR motherboard (AMD760, etc) to one based on the newer chipsets (like KT266A).

From Martinus: regarding the news item "Martinus sends word that Opera for linux is now up to 6.03, which adds support for MS true type fonts": slight misunderstanding, you still have to work on the MS true type fonts yourself. Only Opera looks a hell of a lot better with them. ;)

Calindor sent in this reflex tester game.

Reviews:
FastFame KT333 socketA DDR motherboard on OCTools.
SkyHawk ATX-4382 aluminium case on Tech-Fusion.
Chaintech GF4 Ti4600 video card on ExplosiveLabs.
Logitech Elite Keyboard on TheDDRZone.
Enermax FS710 case on MikhailTech.
Melvine Electronic Power Switch (for water pumps) on MadShrimps.
Leadtek GF4 Ti4200 video card on AMDWorld.
NITRO Watercooled Case on ClubOC.
Unitech Optimus Radeon 7500 video card on Bjorn3D.
Custom Etches on BurnOutPC.




Sunday Morning (0 Comments) (link)
Sunday, 18-August-2002 02:04:13 (GMT +10) - by Agg


Another big rock is going to not quite kill us all.. or maybe it's the same one as last time. I dunno, I'm getting kinda tired of all these big rocks flying around - I think it was better when we didn't know about them. :)

KT400 was announced at QuakeCon, somewhat quietly. Normally we see a flurry of reviews as the non-disclosure agreement lifts for a new chipset, but the only one I've seen is a preview of the Asus board here on tbreak, thanks Drayzen.

Tiberio sends word that an F1-class race track is to be built in Perth, near the international airport. They reckon they will have it finished by February and it'll only cost $30M to build. Seems pretty optimistic, but it'd be good to have another international-standard racetrack in Oz.

Apparently, AMD's fab in Dresden, Germany, is continuing production despite the heavy flooding there.

Albinus says that, according to this ranking system for antivirus programs, the AVG program we've mentioned a bit lately doesn't fare too well.

Xbit have a preview of AMD's Hammer technology.

HWZ compared the P4 and AthlonXP, current CPU kings.

On the modding side of things, PC-Arena have something they call Project Black Magic, EliteHW have a floppy LED mod and FrostyTech have a black box PSU mod.

A streaker goes almost unnoticed at a recent hack-fest, thanks Dallas.

From DeezNutz: This german site has a great comparison with loads of benchmarks of the current directx8.1 graphics cards. It was really interesting for me to read because judging from the benchmarks my Radeon 8500 performs better with 8xAnisotropic filtering than without any anisotropic filtering!



Now that I can access email, heres some news.

Martinus sends word that Opera for linux is now up to 6.03, which adds support for MS true type fonts.

Dan has added two more coolers to his impressive cooler comparison, the Microplex Silent Twin with two fans, and the Silverprop Cyclone5 water block, which apparently is dead sexy.

If your eagerly awaiting the KT400 chipset from VIA, this preview on amdmb.com might cheer you up.

Vapochill has Dropped their prices, thanks Cadal

Finally, if you rushed out and brought those new Apple dual servers for your whole family, you'll be happy to know, Apple's liscence for Mac OSX (10.2) has being revised to allow up to 5 machines to be installed with the one liscenced copy.


Reviews:
Asus A7V8X Motherboard on OC Workbench.
350 Geforce4 Ti Reviews linked on 8Dimensional.
Coolerguys Cold Cathode Kits On Burtnout PC.
ECS P4S5A/DX Motherboard on 3dGameMan.




Saturday Morning (0 Comments) (link)
Saturday, 17-August-2002 00:59:36 (GMT +10) - by Agg


Got hooked up to ADSL (again) today. No more dialup whinging for me!

Next time your boss says there's some training budget available, point him to this site.. thanks Wolfy.

From Tigger: While totally ecstatic thanks to Awsome Sound, Tigger sends in a thanks to the OCAU community for pointing him at his new PC Speakers. Back for buck lives again.. I'm guessing he bought his new Logitech Z-560's based on advice in our Audio Visual or What / Where Should I Buy? forums. :)

DeezNutz spotted a rumour that AMD may release their XP2400+ and XP2600+ next week.

Freak sent in this RAID setup article.. that even quotes our HDD Shootout and RAID Shootout articles.

PCStats have a guide to upgrading the memory in a particular Crusoe-based subnotebook.

AMDWorld compared a couple of newish socketA DDR motherboards.. namely the Asus A7V333 and Leadtek K7N415DA.

Here's an interesting if lengthy article on net security.

Riot-Online have a case-modding comic up.

Torana spotted this info about a Heads-Up Display in F1GP driver Ralf Schumacher's helmet.. neato. If you can't quite afford one of your own, maybe just a TV in your steering wheel will do.. sounds like a really bad idea to me, thanks Nigel.

Nigel also spotted free money in an ATM promotion and, in case you ever wondered who Microsoft call for tech support.. now you know.

HotHardware compared 4 GF4 Ti4200 video cards.

Sticks says that Stickswall 3.01 is now out. What is it? A firewall configuration script for Linux users.. more info here in our forum.

There's a huge Quake gathering going on in Texas at the moment.. VIAHW want to tell us about Day 1.. and so do AMDMB.

In the future if you lose your laptop, it might automatically encrypt the data on its hard drive, to stop snooping.. thanks Matt.

Dan's written yet another column.. this time about why censorware is, well, kinda ****.

Interesting Forum Threads (thanks Narkov!):
RAID0 firmware upgrade for Seagate Barracuda IV in OC&HW.
Linux ready for the desktop? in Other Operating Systems.
Recommended music for audio quality testing in Audio Visual.
Database backend for web programming in Windows? in Graphics and Programming.
How do you back up your PC? in OC&HW.
Perl script (useful for C++ programmers) in Graphics and Programming.
Tools for a "modders toolkit" in Modding & Electronics.



Right! A couple of little glitches here and there, but it looks like most people are seeing us back on the right server now.

Reviews:
Antec True Power 480W PSU on ClubOC.
Chaintech APOGEE 7VJL KT333-based socketA DDR motherboard on VR-Zone.
Yamaha CRW-F1 44x24x44x CD-RW drive on HWZ.
Asus A7V333 KT333-based socketA DDR motherboard on HotHardware, our review here.
Asus V8460 Ultra DELUXE GF4 Ti4600 with the lot on Computerbase (German). Our review of the base model here.
ABIT Siluro GeForce4 Ti 4200 video card on EXHardware.
Transcend Radeon 7500 video card on Heatseekerz.
FrozenCPU Dual Voltage 6-Ports Baybus on Virtual-Hideout.
Compex Wireless gear on PCHardware.
Albatron KX400+ Pro SocketA DDR motherboard on AusPCWorld.
Antec Trilite Case Fan on CaseJunkiez.
EPoX 8K5A3+ KT333-based socketA DDR motherboard on TweakTown.
AOpen DVRW2412 Pro CD and DVD rewriter on Active-Hardware.
Western Digital WD1000JB HDD on MikhailTech.
Radeon 8500 AIW video card with the lot on ExplosiveLabs.
Enermax EG365P-VE(FCA) PSU on 8balls.
DIY Acrylic Case kit on OCIA.
Nitro Watercooled Case on TechWareLabs.
QuietPC Silent Drive HDD cooler/quietener on EliteHW.
Nexland ISB SOHO netsharer on ExtremeOC.
Swiftech FS020-H20 watercooling on A1 Electronics.



We're moving the website back over to our main server now.. so if you had an entry in your HOSTS file pointing you to the temporary server, you should remove that. You should see pings and browsers changing to .142 instead of .136 over the next couple of days.

If you don't know what I'm talking about, that's fine, you won't have changed your HOSTS file so don't need to change it back. :)




Thursday Morning (0 Comments) (link)
Thursday, 15-August-2002 01:58:05 (GMT +10) - by Agg


A few people sent word about a big LAN coming up early next year - in fact, they aim to make it the biggest LAN ever in Australia with over 1000 players attending. It's called the Big Day In, it'll be in Melbourne's Colonial Stadium in January 2003 and there's some articles about it here and here.

Intel have announced a 90nm fabrication process, thanks Murray. More info here on SMH thanks Calindor and here on AnandTech, thanks Martin.

If the new Macs don't interest you, perhaps an iToilet might.. thanks brepro.

ExplosiveHardware have an 8-way i845E-based motherboard roundup.. P4 DDR mobos.

Interesting thing about artificial vision on Wired, thanks Ooroo.

Some timewasting games: rollercoaster from grimraeper and bug squashing from argent.

Reviews:
3R Systems Neon Light Case on TheDDRZone.
Sidewinder Copper Mesh Cables on BurnoutPC.
Tocools Crown Heatsink on Tech-Fusion.
Shuttle SS40G AMD barebones system on HotHardware.
256MB DiskOnKey USB storage on Bjorn3D.
ATi Radeon 9000 Pro video card on SubZeroTech.
Iwill P4R533-N i850E P4 RDRAM mobo on OCTools.
Asus P4B533 i845E-based P4 DDR motherboard on OCNZ.
Sky Hawk Midtower Case on TheTechZone.
LiteOn SK-2855 USB keyboard on TheTechZone.
OCZ Goliath 2 SE cooler on NeoSeeker.
CoolerMaster ATC-110 case with window on G3D.
AMD Athlon XP2200+ socketA CPU on Xbit.
Albatron GF4 Ti4600 video card on Guru3D.
GuitarPort instrument attachment on ByteSector.
ThermalTake A1258-S (P4 Dragon 478-S) cooler on ByteSector.




Wednesday Night (0 Comments) (link)
Wednesday, 14-August-2002 21:58:51 (GMT +10) - by Agg


I downloaded and installed AVG Antivirus a few days ago, when recommended by some people. Seems to work pretty well, does email scanning (in and out), scheduled system scans, updates itself automatically and is free.. can't complain about that.

A heap of people sent word of Apple's new PowerMacs. Dual 1.25GHz CPU's with 167MHz FSB, PC2700 DDR, an AGP4X slot with either GF4 or Radeon graphics.. from the sounds of the emails, we may have a lot of defectors soon. :) A lengthy thread discussing them is here in our forums.

Looktall spotted a very dusty PC.

Win y'self a pre-modded case over on OCrCafe.. international entries ok.

It's Hammer time over on HWExtreme.. they have a preview of AMD's upcoming processor range.

BOB_LORDOFEVIL sent in this article, which is an introductory guide to firewalls.

Dan's spitting out the columns faster than I can keep up. Here's a couple about learning from spam and his new Canon EOS D60 digicam.

Nexland's internet sharing devices are getting a lot of coverage today, with reviews here on 3DGameMan (video review), here on Tweakers and here on Bjorn3D.

Sven spotted some info on Anandtech about Trident's new XP4 video chipset.. here and here. There's a thread here discussing this new chipset in our Video Cards forum.

Reviews:
ExoticPC Ahanix PlatimunXP Designer case on TweakNews.
AKASA 821Q and Silver Mountain 2Q coolers on 3DVelocity.
Shuttle AS45GT/R SiS648-based P4 DDR motherboard on HotHardware.
Akasa Silver Mountain 2 heatsink on A1 Electronics.




Tuesday Evening (0 Comments) (link)
Tuesday, 13-August-2002 17:47:09 (GMT +10) - by Agg


A few people responded about the 1.4GHz P3's - Tse says: I've been using these boxen at work with Linux (dual CPU) and they are actually faster at compiling than: 4 x P3 700Mhz Xeons (Cascades) or 2 x 2.2Ghz P4 Xeons - Dell 2650. At 1U each, these rack servers are very sweet for running compute-intensive apps at the bank where I work. Needless to say, I'm not impressed with the 2.2Ghz P4 Xeons at all. Manaz says: They're Tualatins - the drop to 0.13micron seems to have let the P3 design scale past 1GHz :) while David says: intel released the 1.4ghz pentium 3 a long time ago, its based on .13 micron architecture... intel have(had?) plans to release their last pentium 3 MP (thats right mp) @ 1.6ghz the process is very capable of reaching 1.6ghz, many people from the ocau forums have pentium 3's @ 1.79ghz and celeron tualatins @ around 1.6ghz. So there you go.

Dan talks about robot pets now. Someone give him some flashy things to review. :)

Phoenixburn says: The new official Via chipset drivers v442(a) have been released on viaarena's web site here.

Pooky noticed that eBay are having a free listing day this Thursday. So, dig out that old junk and put it up there, someone might buy it. If you sell it there's the usual fee, but listing is free. Of course, our own For Sale and Wanted To Buy forums are free for members (after you've been a member for 90 days) all the time. :)

OCrCafe compared 3 coolers from Thermalright.

EliteHW have a quick guide to making stealth CDROM drive covers for your PC.

From MotorAce: Article about a new budget video card here. Trident Microsystems are releasing a budget video card boasting "Our performance target for XP4 T3 is 70 percent of ATI's latest R300, and 80 percent of NVidia's GeForce4 Ti 4600." they apparently will offer that performance at 25% of the cost. Looks like they are set for an october release 2002.

Interesting Forum Threads:
Speakers and Impedance Levels in Audio / Visual.
Scanlines Tutorial in Graphics and Programming.
Making keyrings from old CPU's in Modding & Electronics.
Pump dampening suggestions? in Extreme Cooling.
Suspension Questions? in Motoring.
Frequently Asked Questions in Newbie Lounge.

Reviews:
EPoX 8K5A KT333-based SocketA DDR motherboard on TBreak, thanks Martin!
YSTech TMD Fan on GideonTech.
Triplex Silver GeForce4 Ti4600 video card on RadiativeNZ.
ATI Radeon 9000 Pro video card on VIAHW.
eVGA GeForce4 Ti4400 video card on OCAddiction.
CoolerMaster HSC-V62 heatsink on OCIA.
Chieftech AH-01SL aluminium midtower case on AMDMB.




Tuesday Morning (0 Comments) (link)
Tuesday, 13-August-2002 01:49:38 (GMT +10) - by Agg


Yet another "ghetto modding" article up on OCWarehouse.. guns and newspaper and the usual stuff.

From Callan: This article says: Fueling the Linux growth of those servers will be new pizza box-sized Linux servers from IBM and the first general-purpose Linux servers from Sun. IBM's will use the server-specific Xeon processors running at 2GHz or 2.4GHz; Sun's will use the cooler but less powerful Pentium III chips running at 1.4GHz. 1.4GHz P3's? Interesting.

MSI have announced their nForce2 motherboard, thanks Shrubbery. They were first with the original nForce boards too, we reviewed their K7N420 Pro, the first non-reference nForce board, here.

Joe says this site is full of remixes of Comodore 64 esque games theme music.

From Jacques: Looks like the latest Epox mobo, the EP-8K5A2+ is going to be a hot sales item. Released yesterday in the States and already buyers have placed orders without so much as a legitimate review being posted on the web. (some sites claim to have a review but its just a link to the Epox web site specs page). Refer to this link and this Canadian web site's supposed review which looks to me like a KT266A mobo anyway (Chip set fan is a dead giveaway) the Epox KT333's (like the ASUS KT333 boards) all have no active cooling.

MikhailTech have a roundup of coolermaster heatsinks.

Tech-Report checked out Intel's Celeron 1.7GHz CPU. Gotta love that.. "value" CPU's are 1.7GHz now. Just the thing for word-processing!

More info on IBM's new CPU's from PsyKo Billy.

Making open source a legal requirement is the goal of a new legislative proposal for California. Keep an eye on that one.. thanks Josh.

There's a LAN coming up on the Gold Coast soon here.. and another in WA here.. thanks Gobbles and MoRpHeUs.

B5Lurker sent in this article about some chick in an Apple ad..? Linchpin sends a link to the ad here.. he says many people believe she was stoned during the ad, and many have created parodies, even shirts and other clothing are available, it's quite amusing. Must plug my TV back in again sometime. :)

Sick of spam? Haroc sent this in: It's called SpamNet. Basically it keeps signatures of all the spam received that people submitted on a central server. Then it filters it out for you. You can add your own spam messages to the global filter, there by helping everyone else. More about it here, Download it here. Unfortunately, it only currently works with Outlook XP/2000.

Haroc also pointed out this 2.7mb pdf which is apparently a detailed world map and pretty cool.. (glares at modem)

Interesting Forum Threads:
Networking and Internet FAQ in N&I.
August Cook-Off: Cakes in Geek Food.
Minimising Smoothwall HDD usage in Other Operating Systems.
linux alternatives for windows programs in Other Operating Systems.
Lego Case in Modding & Electronics.
Pulsar ET Turbo in Motoring.
Results Endurance Test P4T533 with RIMM 4200 in Intel Hardware.

Reviews:
Hercules 3D Prophet 4800 Kyro2 SE-based video card on OCOnline.
Triplex Silver Ti4200 video card added to the roundup on OCNZ.
Zalman Fan Mate fan controller on CaseTest.
Macase Champion KA-130BL Full Tower Case on AusPCWorld.
Pixter PDA-for-kids on FutureLooks.



A couple of forum-goers from Adelaide have started an online comic, somewhat reminiscent of Penny Arcade. Maybe a little "adult themed" for those sensitive to such things.

GotApex have an article about upgrading a notebook.. which compares a few mobile graphics chipsets.

Apparently Proxim have bought Agere, which gives them ORiNOCO. Who are these people, you wonder? Wireless networking gear manufacturers.. thanks Stanza.

Dan says that your PC isn't alive.. awww.

This is so cool. I want one.. thanks Willybomb.

Reviews:
Eye3D Premium 3d glasses on Guru3D.
SiS648 P4 DDR chipset on A1-Electronics.
YSTech TMD Fan on IPKonfig.. our preview here.




Software Forums (0 Comments) (link)
Monday, 12-August-2002 12:36:29 (GMT +10) - by Agg


I've split up the Software Stuff forum into 5 new sub-forums: Windows Operating Systems, Other Operating Systems, Graphics & Programming, Games and General Software (which contains all the historical threads from Software Stuff).

We have moved the forum database back onto our own dedicated server, while the HTML is still coming from the temporary server. This means the site and forums are now being served by a total of 4x 1GHz CPU's and 2.5GB of RAM. No wonder they're so quick this morning. :) If you haven't yet joined Australia's busiest PC enthusiast forum, now's the time!




Free Anti-Virus Software! (0 Comments) (link)
Sunday, 11-August-2002 20:34:51 (GMT +10) - by Agg


Just a follow-up to the Klez thing posted earlier, a few people have sent in info. Katastrophe recommends AVG Antivirus which is free - you can download it here. HT says Free-AV is another good one. There's a thread here discussing various antivirus packages.

Please, if you don't have virus protection, install one of the free programs and use it. It really is that simple. I, and many people I know, get literally hundreds of Klez and similar virus emails EVERY DAY.. because of people who can't be bothered to download a free program, install it and keep it up to date. Be a responsible net citizen!




Sunday Afternoon (0 Comments) (link)
Sunday, 11-August-2002 16:32:44 (GMT +10) - by Agg


Jaques notes that EPoX have some new KT333 motherboards on the way, some with SerialATA and wotnot. The EPoX is very popular for overclockers, well up there with the Asus A7V333 we reviewed here a little while ago.

RipNet have a new look and 3 new articles for your browsing pleasure: Building a budget PC for Auntie (or any other relative!) here, Arctic Cooling Silent 2500 cooler review here and Dual Booting with Windows XP here.

Apparently Toshiba have a class action suit against them, for design flaws with some of their notebook computers.. alleging the company knowingly concealed a design flaw that caused the notebooks to overheat and shut down, and compounded the problem with its attempts to fix the situation. Thanks Waratt.

A couple of new LAN's.. David says: There's a new LAN in Chatswood that is having its second event on Saturday 17th August. DGC - Destiny Gamers Club is expecting to see at
least 40 people turn up this time. See here for more details. Papa Tony says that Rampage is a new LAN on Brisbane's northside.

TonyR sends info about 64-bit PC's from IBM.

Chillblast have been vapochilling a Northwood, just like we did a coupla weeks ago here in our Abit BD7-II motherboard review.

TheDDRZone have a guide to slipstreaming Win2K.. The process of slipstreaming integrates Service Packs released by Microsoft into your Windows setup files to save you from installing the service pack again once you do a clean install of Windows.

Don't click this link! Exposure means addiction. :)

Reviews:
KeyCatcher hardware keylogger on EliteHW.
Wipe Out CD Care kit on AusPCWorld.
Iwill P4R533-N i850E-based P4 RAMBUS mobo on ClubOC.
Unibrain FireNAS Portable 480GB Server on Tweakers.
Aluminum Alloy MG 555 case on BurnOutPC.
Belkin 55pc toolkit on AusPCWorld.
CoolerGuys 80mm Alien Head Stainless Steel Grill Neon Kit on OCAddiction.



Someone out there in the OCAU community is infected with the Klez virus (often referred to as W32.Klez.gen@mm).

Klez sends emails out from the infected computer with faked "From:" and "Reply-to:" header information, making the email look like it came from someone else. On it's own, that's not so bad - until you see that it also attaches randomly located documents from the infected PC to the email. Klez isn't fussy about what it attaches - a simple Word document with a school assignment in it, a spreadsheet full of overclocking data, or, in the case that leads me to making this post, an HTML BPay payment page, complete with Mastercard number AND the available credit on the account. Yes - someone's Mastercard number is now floating around the Internet, thanks to the fact that their PC is infected with a virus which anti-virus applications have protected against for over 6 months. We actually found out about this case because the email from the infected PC came claiming to be from Agg himself.

And don't worry, it gets worse (OK, worry). Klez spreads by email - but it also carries a payload. That payload is generally one of several variants of the W32.Elkern virus (check the summary for one of them here) - which, in a nutshell, destroys all files on your system (and any mapped network drives) on March 13th and September 13th - the latter being just over a month away.

There is NO excuse for not running up-to-date anti-virus software. Virii (plural of virus) are too complicated to control through "being smart" any more - often you can be infected without realising it, no matter how smart and computer-savvy you claim to be. Please, if you're not running anti-virus software, go get some - while there are free online scanners, these are not checking your system activity all the time - only when you actually go to use them. They're great for checking a system in a one-off situation, but they're no replacement for good realtime checking. There are quite a few good anti-virus packages around, and they're all a LOT better than no protection at all.

And please, if you're a resident of Burnside, South Australia, and you use your Mastercard to pay your bills with Internet Banking, PLEASE check your system. Your Mastercard number is now floating around the Internet, and that's a VERY bad thing...




Saturday Afternoon (0 Comments) (link)
Saturday, 10-August-2002 16:25:34 (GMT +10) - by Agg


Deeman says: it looks like the hammer may debut @ around 2GHz... wouldn't THAT be nice. The article is in German, but still interesting - if you can decipher babel-speak :-) There's more info from the presentation here.

Siddharth spotted into about films being remastered into Imax..

From Wokket: Just letting you know that the Distributing Folding team just took #17 in the world, blasting past the [H]OCP team :) Stats are here.

SystemCooling pulled the heatspreader off a Northwood P4.

Heatseelerz have part 3 of their PC Control Unit article posted.

Yet another WinXP Tweak Guide.. this one claims to be the ultimate.

Reviews:
Vantec CCB Aluminum and CCB Copper chipset coolers on OCrCafe.
ECS AG400 Xabre video card on TweakTown.
Altec Lansing 221 2.1 Amplified Speaker System on TweakNews.
Globalwin TAK68 cooler on MikhailTech.
ZXMods Square Window Kit on SubZeroTech.




Saturday Morning (0 Comments) (link)
Saturday, 10-August-2002 10:37:30 (GMT +10) - by Agg


Klif-e posted an interesting thread in our forums, pulling apart some Phillips HP890 headphones.

PCStats ran a competition to find the best tips and tricks from their forum-goers.. the collated findings are here.

Linchpin spotted an article about optical computers using liquid light.. some cool stuff on NewScientist's site lately. There's a new image encryption system on the way, thanks Ben. Tristan sent links about a smart crow making tools.. more info here.

From raGneG: Just thought i'd mention the Central Coast Gamers LAN for anyone who is on the central coast (NSW) and wants to do some LANning! It's been post-poned to next weekend, but it will kick ass. It's $15 and yeah.. check out the website.

If you're thinking of going over to the Dark Side :), The C Man says: I got a nice little email from Apple inviting anoyone in the IT industry that is interested to attend a seminar/expo about new apple technologies and the all important OSX v 10.2. Tis a free seminar and there is one for every state.

xbit compared 2 new P4 DDR chipsets.. VIA's P4X400 and SiS's 648.

Alchemist was first to spot that Winamp 3 has been officially released now.

AMDMB have an article about watercooling fluid. Personally I use water with a smidge of cheap vodka in it to kill the nasties.

Decryption spotted a cool Mac mod.

Tech-Report compared the latest and greatest from nVidia and ATI, current kings of the graphics world.

From Mangar: This is the link to the paper written describing in detail the exact flaw in the XBOX and other related hardware using this form of encryption.

In the "War Against Terror" even pornographers turned hacker are having a go.. thanks Goofy.

Get yourself a large chunk of pc graphics history.. there's a Voodoo5 5500 for sale, thanks David.

Here's a page about hacking consoles (as in, pulling them apart and modifying them), thanks ~L.

A heap of modding stuff from Goofy: here is a DIY usb light, here is an SB Live! external volume control mod, here is info on adding a hard drive window, here is an acrylic psu cover mod, here are multi colour cold cathode fluros and here is spray paint that only shows colour under UV light.

Reviews:
CoolerMaster HSC-V62 heatsink on BurnOutPC.
eDimensional wireless 3D glasses (video review) on 3DGameMan.
TweakMonster USB keychain drive on ExtremeOC.
Blizzard 900 case on OCIA.
Lian-Li 6085T aluminium case on PCReview.
Corsair XMS3200 C2 DDR SDRAM on Tech-PC.
Windtunnel IV case on ViperLair.
JVC GR-DVM76 Camcorder on TheTechZone.




Friday Afternoon - Bored@Work (0 Comments) (link)
Friday, 9-August-2002 16:21:40 (GMT +10) - by YYK


Report of a security flaw on the x-box and several other significant hardware vendors. Won't say how it's done though.

You think you have problems with the bank. Imagine receiving a "pay immediately" letter from the bank to the amount of $200 million dollars. Or one demanding $0.00.

Fancy yourself as a bit of an island? There's a job being advertised to be a professional hermit. You must live in a cave and scare people now and then. Perhaps the next job they will advertise will be the village idiot.

Or perhaps this job will be more to your liking?

IBM and Nion have created the world's highest resolution electron microscope. They can now see things on the atom(ic) level.

Telstra ADSL customers who suffered an outage last night may receive a rebate. The problem was a router that didn't reset itself.

WorldCom are doing well, finding another US$3.3 billion in improperly reported earnings, doubling their woes. I guess it's kind of like the reverse of finding money in your jeans.




Friday Morning #2 (0 Comments) (link)
Friday, 9-August-2002 10:46:56 (GMT +10) - by Agg


A few people pointed out that DetonatorXP v30.82 drivers are now available.. but only Freestyler included a link. :)

Apparently Mitac is buying Tyan, famous for their workstation and server-class motherboards.

Interesting approach to watercooling from HP: What's novel is the way they are doing it: adapting an inkjet printer head to spray a fine mist of liquid on an overheating semiconductor, and using a mobile robot to look for "hot spots" in a data center. .. thanks Gaz.

ZeUSS says: Asus have skipped a couple of revisions of drivers for the A7V333 mobo - they jumped from 1008 to 1011, available here.

Telstra has bought $3.3M worth of wireless network.. interesting, thanks Stanza.

TomsHardware compared a few 21inch CRT monitors.. mmm, I can feel the tumours growing already.

JimX spotted this daily driver car.. if you want to play GTA3 in real life. At the other end of the scale, here's the ultimate bike accessory, thanks Dave.

GamePC compared a few SMP motherboards.

Interesting one from Troy: Its now confirmed (I got a phone call from the Production Manager of Village Roadshow this evening) .... Lord of the Rings production in QLD, NSW, and WA have had problems... the DVD wont play in some / most XBoxes, PS2s, and PCs with decoder cards. Something to do with the bufferning of the DVD. You can take the DVD back to place of purchase (where they will be returned to Villiage Roadshow) who will credit you. Next week they will have out a fixed version of the DVD - they suggest getting the video shop / store to test the dvd in an xbox or ps2 to confirm it is a fixed DVD.

Another timewasting game mentioned in this thread.. playing with gravity. Spot the link to Spaced Penguin in there too, that game inhaled a serious amount of OCAU'ers time a few months ago.

Hmm, time for some Agg's Eggs, I think.

Reviews:
Globalwin VA476 Pentium 4 Heatsink on FrostyTech.
GEIL PC3500 DDR433 memory on PCStats.
Cool Link Cool U1Power2 and Cool U2Power heatsinks/fans on ExtremeSystems.
Bluetake Poke2 USB storage on IANAG.
Protemedia cooling system on TheNakedReview.
Thermaltake Volcano 9 cooler on A1-Electronics.
GF4 Ti4200 video chipset on GeForceZone.
Quadway Case on MadShrimps.
Promise FastTrak TX2000 RAID controller on xbit.



There is an article up titled Too cool for school. It goes through putting together a new PC and making it look all pretty.

Apparently there is an 'Unfixable' flaw in Microsoft's Windows. "An "unfixable" flaw that leaves your desktop PC open to serious abuse has been exploited in Microsoft's Windows operating system. The trick could be used by an attacker to discover your passwords, copy your files or even format your hard disk." Ta alx

Also, the speed of light is getting slower? "In a find that could transform our understanding of the universe, the team has shown that the speed of light must have slowed since the Big Bang." Ta Hendot.

LANs are in the news again. Particularly the Overkill LAN. Thanks Andrew

If you're in the market for a Geforce 4 or some water-cooling gear , there is a 4-Way GeForce4 Ti4200 Shootout and a Waterblock Shootout.

Reviews:
Asus Ti4200 V8420 Pure Review at tech seekers
Leadtek WinFast A250 Ultra TD - MyVIVO Edition Review from bjorn 3d
Rogev Computers Ltd. MagicCard Hard Drive Security @ gotapex
Hercules Audio and Speaker set Review at Bjorn3D
A4Tech Wireless Keyboard and Mouse KBS527R from x-ocm
Soltek SL-85MIR-L Motherboard Review @ tweakers




Thursday Morning #2 (0 Comments) (link)
Thursday, 8-August-2002 01:54:32 (GMT +10) - by Agg


Had to wade through a spool file copied from the other server to get this news.. most of it is going to be a coupla days old.

Narkov sends word of another huge computer parts auction.. some of our readers picked up some bargains during the last big one of these. GF4 cards, DVD drives, digital cameras and lots of other goodies up for grabs this time.

SpudBoy sent in yet another addictive flash game.. Dynomite.

HeatSeekerz have been modding an HX08 Fulltower.. one of the most popular cases around, with its HQ08 brother. Meanwhile, ExtremeCooling have been watercooling a Radeon 8500LE from Hercules.

Another big rock is due to go sailing past the earth soon.. and you might even be able to see it.

Digit-Life posted an ATI RADEON 9700 preview (in comparison to NV30) and a SUMA GF4 MX440/460 video card roundup.

DeviantPC checked out how well a couple of Western Digital WD800BB 80GB HDD's go in RAID0.

leperMessiah spotted info on a possibly disturbing addition to the EULA for certain Windows versions.

SystemCooling wonder if memory heatspreaders are a waste of time or not.

ExtremeOC have a 13-way socketA cooler comparison posted, while TweakTown compared 2 DDR400 memory sticks.

Tori Lee sends word that the July Cookoff in our Geek Food forum had quite a few good entries.. so if you've got a bag of spuds lying around the house, here's what to do with them.

Reviews:
Belkin Nostromo n50 Speed Pad gaming controller on RadiativeNZ.
eVGA GF4 Ti4600 video card on Bjorn3D.
OCSystems Radeon8500 video card on BurnOutPC.
MSI GF4 Ti4200 video card on ViperLair.
AOpen AX4B Pro 533 P4 DDR motherboard on Active-Hardware.
Thermaltake Volcano 7 cooler on GeekShelter.
ATI Radeon 8500 LE 128MB video card (video review) on 3DGameMan.
Lian Li PC-6089A case on OCrCafe.
Enlight 7602 MicroATX Mini/Mid-Tower case on Monster-Hardware.
Chaintech 9EJL Pentium 4 APOGEE Motherboard on OCTools.
Protemedia Cooling System on Overclockers.AT.
ECS i-Buddie XP Desknote System on AMDMB.
Samsung SW-240B 40X CDRW drive on MBReview.
OC System Enhanced GeForce 4 Ti4200 64MB video card on ExplosiveLabs.
Thermaltake Smart Case Fan 2 on MikhailTech.
Ajigo SF017-012 Heatsink on Tech-Fusion.



Well, It certainly has been a very exciting past week with the server being down and wotnot.

Dan has been playing with funky looking toys for the office. Some look very funky indeed.

Apparently the latest 6118 drivers have been released for ATi cards. Thanks Narcolepsy.

In an article titled Microsoft exposes more Windows code "Microsoft Corp will expose more Windows source code for public consumption today, this time in compliance with a proposed antitrust settlement."

There is a guide up on tweaking your 760MP/MPX chipset. "In this article we are going to look at improving the performance of the AMD's 760MP/MPX chipset which is designed for multi processor use."

DDRzone have some photos of the new VIA Dual XEON boards. Also, the tech zone have a look into their new office.

TweakTown have a guide up on how to obtain DDR333 from an EPoX 4G4A+. "a short guide showing how to obtain DDR333 from the Epox 4G4A+ Intel 845G based motherboard."

SONY is trying hard again to develop some new form of copyright protection. "Sony's "OpenMG X" software allows content providers to limit the number of times content can be copied and played, Sony said, adding it is the first time it has introduced such technology." Thanks Tristan.

Err, This woman claims to be allergic to pentiums?! "A Dutch woman who claims she is allergic to Intel Pentium processors is continuing to fight for compensation."

Reviews :
Albatron KX400+ Pro Motherboard from lanaddict
Gigabyte GA-81EXP Motherboard Review @ AusPCWorld
Silver Bullet PC Nitro Elite Case @ Viperlair
Gainward GeForce4 Pro/450 TV Review - Overclockers Online
PowerColor PCI Radeon 7500 at viahardware
GlideTapes + GlidePad Mousepads from tobitech
Abit BD7II-RAD -vs- MSI 845E Max2 BLR @ HotHardware.Com
Swiftech MCW40 pelt waterblock for NVidia videocards at xtremesystems
Corsair XMS3200 CAS2 Ultra Performance Memory at 3dvelocity
Antec 80mm Blue LED Fan Review @ GideonTech.com
ATI Radeon 9000 Pro in-depth review at TR



Things seem to have calmed down around here for the moment. Thanks to Jason and Trent from our hosts AusGamers who have been looking at the problems with the temporary server all day.

Also, on the off-chance that forum passwords were compromised, it's probably not a bad idea to change your forum password now. If you use the same password elsewhere (which is a bad idea) you might want to consider changing those, too. You should be changing your password regularly regardless, but this might be a good time.




Wednesday Morning (0 Comments) (link)
Wednesday, 7-August-2002 01:43:56 (GMT +10) - by Agg


Another comic we can probably all relate to.. thanks Cape_Horn.

FireMoth spotted info on Holden's Satellite Monitoring technology for some of their cars.

Interesting time travel fund website mentioned by someone in IRC.. what'll they think of next? :)

Funny overclocked house article on BBSpot, thanks goofydave.

If you're planning a trip within Australia, two excellent sites which will help are TravelMate and WhereIs.

PCHardware.ro compared two GeForce4 Ti4400 cards.. from Abit and MSI.

Wolfenstein in 5k? Play it here, keys are J, K, L and Spacebar.. thanks Nigel.

Kasar spotted some criticism of yet another proposed American copyright bill.

NBk noticed Slashdot have info on BitBoys producing silicon after years of promises.

Reviews:
MSI K7D Master L dual socketA motherboard on 2CPU.
AOpen AX4G Pro i845G-based P4 DDR motherboard on Tweakers.
3R Systems AudiXP case on OCTools.
Thermaltake A1258 P4 Dragon Orb P4 cooler on TheTechZone.
Triplex GeForce4 Ti4200 video card on BurnOutPC.
ZXMods Window Kit on MikhailTech.
Geil PC3500 DDR SDRAM on XtremeSystems.




Server Problems (0 Comments) (link)
Wednesday, 7-August-2002 00:00:30 (GMT +10) - by Agg


Right, we had some server trouble as you no doubt noticed. More info in this thread. We're on a temporary server now and will hopefully be moving back onto our normal server after it has been rebuilt, a little later in the week. Thanks to AusGamers for their help keeping things rolling around here.

Lets see if I can get some news happening..



Hope the news withdrawals haven't been too bad. :) Here's an update to tide you over until I'm back to regular net access.

Antigravity devices are back in the news, thanks alx, while Phoenix notes another ethernet-over-power technology.

PodgeSSS says 3GHz P4's are on the way, while Andreas spotted some info on next-generation nVidia graphics features.

Dan has more letters from (sometimes confused) admirers.

Tech-Report compared some USB KVM switches.

If you keep hearing about MP3 but don't have a clue about it, this guide from HardAvenue should get you on your way.

Apparently there's now a Tetrinet server for OCAU people. More info in that thread, thanks Cypher.

OCIA have an interview with Tom Leufkens.. there's a name I haven't heard in a while. He used to be involved with watercooling and peltier kits back in the early days.. find out what he's been up to lately in the interview.

[H]ard|OCP have checked out the new SiS648 P4 DDR mobo chipset.

Abit are outsourcing some work to ECS apparently, thanks Nigel.

FrostyTech compare 2 monster P4 coolers from Swiftech and Alpha.

There's a light-hearted submerged liquidcooling article over on LiquidNinjas.

SRM spotted a cool making a Lego PC page.

Seen anything interesting out there? Send your news to news@overclockers.com.au!

Reviews:
MSI KT3 Ultra2 socketA DDR motherboard on AMD3D.
Shuttle XPC SS51 SFF PC on Accelenation.
Soltek SL-85ER P4X400-based P4 DDR motherboard on AMD3D.
Intel Pentium 4 2.4GHz CPU on ViperLair.
IBM Ultrastar 36Z15 Hard Drive on Digit-Life.
Antec LED Fans on TweakTown.
MS Wireless Intellimouse on GeekShelter.
TrendWare Wireless Network Card on HardWareMasters.
PCMods Baybus on OCdCafe.
Asus P4T533 i850E-based P4 RAMBUS mobo on AMDWorld.
GeIL pc3500 DDR SDRAM on BurnOutPC.
NHT SB-2, SC-1, SW10 Home Theater system on DesignTechnica.
Crucial Radeon 8500LE Videocard on PCStats.
VPSD P4PB 400 (P4X400) P4 DDR mobo on MBReview.
X-Trac Mouse Pad on OCrCafe.
Swiftech MCX4000 P4 cooler on SystemCooling.



I also am stepping out of town for a day or two so news may be a little scattered. Don't despair, there will be news from where ever I land :)

About a gazillion people sent this in. Win2000 SP3 is out. Direct link here.

AMD are set to drop their prices yet again. "Several of Advanced Micro Devices' processors are now cheaper after the company posted price cuts in the hope of stimulating demand for its alternatives to Intel's Pentium processors." Thanks PsyKo Billy.

Staying on AMD for a bit more, they are apparently set to release the 2400+ and 2600+ CPU's. Which run at a nice 2.0 and 2.13 Ghz.

If you have a cool little case badge, here is a tutorial on how to make a light to brighten it up.

There is an article on Coolers for Socket 478's.

Interesting thread going on about the University of Queensland has reported a success in the second launch of HyShot, the worlds first working scramjet. Another link sent in here.

Well the news is that the iPod now has windows support. So all you MP3 lovers can play with this great little toy on your normal PC. If you are thinking about getting one, check out our review! Cheers Brian

Lan-o-lot is coming up, so check out the site for more details. Ta ToOkEy

Here's an interesting read on cooling of IBM thinkpads.

Hollywood are seeking the right to hack! "A US House of Representatives bill would give American copyright holders freedom to hack PCs used to illicitly share files over peer-to-peer (P2P) networks, without fear of prosecution or litigation." Thanks patdman

Dan is having a rant about memory effects. "the supposed loss of capacity from which rechargeable batteries suffer, if you don't discharge them completely before recharging. In brief, it's a bunch of hooey. And somewhat environmentally disastrous hooey, at that."

An interesting case mod here using some form of car dash board attachment... I think.

nVHardPage 0.97.7b is out. Check it out for a good source of tweaks and such.

The Recording Industry Association of America's Web site has been DOSed, (denial-of-service attack), which rendered it useless for the good part of four days.

Say hello to the 'Virtually Indestructible Keyboard'.

Need more USB ports? How about a guide to putting some more in the front of your case. If that's not what you're after, try making your own RAMsinks.

If you're looking to buy a console sometime soon, check out this roundup. Has the X-box, PS2 and the almighty gamecube.

Here is another addictive game, but it has to be downloaded. Do so at your own risk. Stair Dismount. "Basically, you just push people down flights of stairs." Sounds interesting. Ta Lowey2002 Edit : I just played it and put myself 13th in the world with a score of 166,916. Go me :)

This is truly amazing. I'm not sure if it's the amount of pads or the amount of time it would have taken to build that amazes me the most! Thanks Tizeyboy

Reviews :
Triplex Xabre Pro 400 Review at razorprices
Lian-Li PC-601 & Skyhawk MSR-4610 Shootout at explosivelabs
EPoX 4G4A+ Intel 845G Motherboard @ Techware Labs
GF4 Ti4200 review @ DigitalDomination
Return To Castle Wolfenstein Review @ Geekshelter
Asus V8460 Ultra Deluxe graphic card from active hardware
Hercules Gamesurround Muse 5.1 DVD and XPS 510 Speakers Review @ bjorn3d
Vantec stealth @ eliteHW
4 Heatsink Shootout @ OCIA
VideoLogic (PURE) SonicFury Sound Card from 3d velocity
Aerocool AS-6032cu heatsink review at OC club
Criterion Collection DVD Review from futurelooks
Cooler Master HSC-V62 Auto Speed CPU Cooler Review @ techwarelabs
Mozilla under the microscope @ Ars
Pyramid II fan silencer from Club OCer
TherMagic Thermal Interface Material from the same place
Nvidia GeForce 4 Ti4200 six card roundup at viahardware
Vantec Tornado 80mm fan review from OCers Club
Zalman CNPS6000-Cu Review from xtremetek
NexLand WaveBase at the guru
Soyo KT333 Dragon Ultra ( Platinum Edition ) at pure OC
D-Link Wireless Router & Network Adapter Review from the techware labs
Albatron PX845G Pro II Motherboard Review @ OcPrices
Samsung Syncmaster "F.A.PORSCHE ENGINEERED" 15 Inch TFT LCD Screen @ Tweaknews
Olympus Camedia C-4040 Review @ OcPrices.com
Complete Innovatek Water Cooling Kit Video Review #195
ABIT SILURO GeForce4 Ti 4200 64MB @ HWZ
Cooler Master ATC-600-VX1 Aluminum Desktop Case Review at mikhailtech.



---
Advertisement:


All original content copyright James Rolfe.
All rights reserved. No reproduction allowed without written permission.
Interested in advertising on OCAU? Contact us for info.