October 2002
Shiny Rackmount! (0 Comments) (link)
Thursday, 31-October-2002 12:59:16 (GMT +10) - by Agg


4RU rackmount cases are pretty much the "lying down" equivalent of fulltowers. If you wanted a hefty desktop-style case, one of the cheaper rackmounts might be a roomy alternative. GadgetMan has used this one to good effect, with dual-AMD watercooling etc.. nicely done.



Amazing, we're up to nearly 4200 entries in the PCDB..



..or some other cool stuff. All you need is an email address!



OCAU Competition!






ABIT Siluro GF4 Ti4200 OTES (0 Comments) (link)
Thursday, 31-October-2002 11:16:20 (GMT +10) - by Agg


Another review from Chainbolt! This time, he checks out ABIT's Siluro GF4 Ti4200 OTES video card. A GF4 Ti4200 is hardly big news these days, but this one scores geek points because of the effort that ABIT put into cooling it..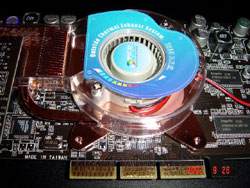 Sydney Weekend - Reminder (0 Comments) (link)
Thursday, 31-October-2002 00:14:17 (GMT +10) - by Agg


There's only a few days to get your booking in for the various OCAU Sydney Weekend events. Paintball is now FULLY BOOKED, so if you haven't reserved a spot you have missed out. Still room at tenpin bowling, go-karting and of course The Gathering.. info on prizes up for grabs and other details here in the forums!

Remember: Registrations and payments must be received by this Friday 1st November!!




The Biggest Bong? (0 Comments) (link)
Wednesday, 30-October-2002 23:12:06 (GMT +10) - by Agg


Tower evaporative coolers (nicknamed "Bongs") are nothing new now.. but I think this one tops them all, at 2M high!



Click for the PCDB entry!





As promised, here is part 2!

Don't forget our ever so sweet OCAU competition! In which you can win yourself a brand new P4 system from Computer Alliance! Not to be outdone, Come to the OCAU weekend and you can win yourself some stuff! Oh yea, there is some paintballing, go-carting and bowling as-well. :)

"Intersil Corp. today laid claim to the first two-chip, dual-band wireless LAN chipset for 802.11a, b and g." More info can be found here.

There is a roundup of 4 silent HSFs here. "2 of these heatsink fans are from OCZtechnology: Gladiator 2 SE, and the smaller Glacier. The other two competitors are from Zalman: CNPS3100-GP and the CNPS6000-Cu."

Apparently this is the first look at Windows XP MCE (media center edition).

CerealKiller sent in this damn time waster which delayed the news for a little while. :) cheers.

Interested in lighting up your case? Here is an 8 way cold cathode roundup.

Dan has been writing again, this time about "Apple keyboards on PCs, where to find drivers for an orphan modem, why two dollar video cards are a bad choice, why PC speaker magnets are safe near hard drives, whether DDR memory's worth the money if you're on a budget, one of many ways to stop your LAN from working, and how to get your Recycle Bin back. And there's a handy household hint."

This is old, but still funny for some cat lovers, PawSense, the cat protection program. "PawSense is a software utility that helps protect your computer from cats. It quickly detects and blocks cat typing, and also helps train your cat to stay off the computer keyboard." Thanks Sarah.

There is an article up that takes a look into BitBoys.

Interesting Forum Threads :
How the Software Industry Works (joke) in The Pub.
Top 45 Oxymorons in The Pub.
1.4GB from existing 80min CD-R! in Overclocking & Hardware.
Lunch ideas on a budget in Geek Food.

Reviews :
Iwill P4GS mainboard from active-hardware
Abit Siluro Geforce4 Ti4200 OTES Video Card @ 3dgameman
Seagate Barracuda V from gotapex
Sony MZN1 Mini Disc Player Review @ KEP Technologies
Compads Speed-Pads from darkvision
Evercool ND18-715 Heatsink at frostytech
GigaByte 8IEXP Mainboard by pc review
Ati Radeon 9000Pro @ burnout PC
Dominator 2 heatsink/fan combo from OCwarehouse
OCZ Enhanced Latency PC-3500 DDR 434 memory @ thetechzone
ATi Radeon 9700 Pro from subzerotech
PixelView GeForce 4 MX440 128MB AGP 8X VGA from OCNZ



Just a small post for now, more later.

Apparently, Saddam Hussein's email has been hacked. More info on Slashsot. The funnier side here. Thanks Heist.

There is a Battlefield 1942 competition going on at 3davenue. I'm not sure of any of the details so check it out for yourself.

Nwatts wants to let you all know the Big Day In is coming. "Melbourne's Telstra Dome will host what is billed to be the southern hemisphere's biggest gaming LAN on 11 and 12 January, with 1000 gamers and their computers expected for a weekend known as The Big Day In."

Sudhian have a look at 2 bluetooth boards here in an article called Beyond Bluetooth.

Eluial sent in this 1.2GHz PIII Commodore SX-64 portable!

Got a few AOL Cd's lying around? Sure you do. Send them here. Thanks dljunior

Thetron wants to show everyone this Street racing MOD for BF1942. I think i'll be right with just killing people.

Monster hardware have a few guides to making a speaker system for your PC. Part 1 and Part 2.

Reviews :
Bytecc Aluminum Notebook Cooler at hardcoreware
ThermalRight SK-6+ from OC cafe
XFX Graphics Geforce 4 Ti4200 @ techwarelabs
ATI's Radeon 9700 at ocaddiction
Heat Seeker Pro XPT Review by club OCer
BenQ FP781 17-inch TFT LCD Monitor @ HWZ
Soyo KT400 Dragon Ultra Motherboard at neoseeker
EPoX EP-4SDA5+ @ encvynews
Vantec AeroFlow cooler at thetechzone
ATI Radeon 9500 Pro @ a1E
Creative MegaWorks 510D by techspot
Logitech Elite Duo from nexus
Thermalright SLK-800 @ OCprices
Intel Pentium 4 2.4B GHz Processor @ PCstats




OCAU Competition! (0 Comments) (link)
Wednesday, 30-October-2002 03:21:19 (GMT +10) - by Agg


That's right - we're giving you a chance to win some stuff! It's been a while, I know.. but the grand prize for this competition is a complete P4 PC from Computer Alliance! Plus, there's a bunch of other stuff up for grabs. All you need to do to be in the running is sign up for our email newsletter.. simple! Details here:



OCAU COMPETITION!






OCAU, #1 PC Hardware site in Australia - still! (0 Comments) (link)
Tuesday, 29-October-2002 17:10:57 (GMT +10) - by Agg


Hitwise is pleased to announce that www.overclockers.com.au recently ranked No. 1 in the Computers and Internet - Hardware category. We consider this a very strong achievement.



Your site's ranking is based on the number of user visits it has received, which is measured in that category for the quarterly period 1 July - 30 September 2002.

This marks 24 months running - 2 full years - that we have been in one of the top 2 positions for this category. We have been ranked #1 for the last 3 quarters continously.

Special thanks have to go to our Major Sponsors Computer Alliance, Altech Computers and Plus Corporation. Thanks also to our hosts AusGamers and COMindico. Of course, congratulations and thanks to you guys, the readers, who make it worth doing!




Paintball Update (0 Comments) (link)
Tuesday, 29-October-2002 15:48:18 (GMT +10) - by Agg


From Wolfy:Action Paintball have advised us that places on the day will be strictly limited. They have had a large number of registrations and pre-payments for the Saturday 9th, when we will be there.

There are about a dozen people who have registered but not paid their deposit. This means that places on the day have not yet been confirmed for these people.

If people wish to come to paintball and they have not yet registered or paid they must register and pay ASAP.

If we do not receive registrations and/or deposits from people, ASAP we will not be able to confirm places - and people will miss out!

The Friday 1st November deadline for payments if for us to organise everything - it may be that Action Paintball will have filled all available places by then. If you are coming to paintball, and have not yet paid, but will be paying, please email weekend@overclockers.com.au immediately! More info here in the forums.

Also, there will be an Admin team at paintball.. an "Admins vs Everyone Else" setup seems likely, so consider this a chance for revenge for that thread of yours we locked! :)




Tuesday Afternoon (0 Comments) (link)
Tuesday, 29-October-2002 13:59:12 (GMT +10) - by Agg


The server is very busy today, excuse any sluggishness.

Finders keepers! Unless it's a huge inflatable tank that got away from the British Army. If I found it, I'd be demanding a drive of a real tank in exchange for returning it.. but maybe I've just been playing too much BF1942.

Apparently, Australians are using the net less at home.

Temujin Morgan noticed these screenshots, supposedly of Windows Longhorn, or NT6. Hang on, NT4.. Win2K.. XP.. (counts on fingers) .. should be NT7?

Microsoft is annoying customers again.

Dan waxes lyrical about video memory and why there's so much of it on modern cards.

thetron noticed that the serious flightsim setup has been updated.

SystemCooling converted a AMS Midtower Case to watercooling in their latest project.

Apparently the Al-Qaeda are using hacked websites for covert communications.

OCClub have a case gallery.. not a patch on our PC Database I'm afraid, but some nice entries. :)

Sabz sent in this funny silica gel expose.. exploring the DO NOT EAT myth.

3DAvenue wonder if the PC isn't up to scratch for gaming, compared to consoles.

TheTechZone gaze into their crystal ball and ponder future Intel technology.

Beyond3D have a technical comparison of NV30 and R300, high-end 3D graphics chips from nVIDIA and ATI.

Jason reckons you should check out UltimateZip, a freeware WinZip alternative.

VR-Zone have an EPoX factory tour posted.

Here's a funny/naughty advertisement, thanks Alistair.

TheRegister have info on roll-up displays, thanks Isengard.

SilentPCReview experiment with fan voltage on a variety of heatsinks to see how much a drop in noise affects cooling performance.

TheModFathers have a roundup of rounded cables.

MutantCowOfDoom (okey dokey) sent in this article about a technology that could allow people to touch and feel each other over the Internet. Grrrreat. Also, Reuters is accused of going too far (hacking into corporate systems) to get a scoop.

ModTown want to tell you how to paint a case fan.

Sudhian went to a Shuttle XPC Revolution launch party for small-form-factor PC's.

Xbit compared nForce2 and KT400, motherboard chipsets for SocketA CPUs and DDR memory.

Digit-Life have a 1Gbit NIC roundup.

LANAddict found some more NV30 teaser stuff on nVIDIA's site.

ROd spotted this serious timewaster, tailgunner.

Reviews:
ABIT IT7-Max KT333-based socketA DDR motherboard on OCOnline.
Connect3D Radeon9700 Pro video card on Hardware-TestDK.
Sandisk CF Card on PCArena.
3R System NEON case on Hardware-TestDK.
Thermaltake Volcano 9 cooler on Viperlair.
Actiontec 54Mbps WAP and PC Card on G3D.
LED Beamers lighting goodies on Bit-Tech.
ATI Radeon 9700 Pro video card on Bjorn3D.
Corsair XMS PC3500 DDR SDRAM on OCIA.
Wahoo Customisable Schema PC Case on G3D.
Midiland PowerStixx 2.1 speakers on MonkeyReview.
ABIT Siluro GF4 Ti4200 OTES funky-cooled video card on Tech-Report.
Koolance EXOS watercooling kit on ClubOC.
MSI KT4 Ultra KT400-based socketA DDR motherboard on HotHardware.
Hercules Gamesurround Fortissimo III 7.1 sound card on HWZ.
Gigabyte GA-7VAXP KT400-based socketA DDR motherboard on HWZ.
Leadtek Winfast TV2000 XP TV tuner card on EliteGuild.
Kuthec KTI2000 P4 heatsink on FrostyTech.
Kingston 6-in-1 Media Reader on EnvyNews.
Belkin 32MB USB Flash Drive on EnvyNews.
Iwill P4GS i845G P4 DDR motherboard on PCStats.
Corsair XMS 3500C2 DDR SDRAM on TheNakedReview.
Sennheiser HD-497 headphones on Review-Shack.
Intel Celeron 2GHz CPU on Hexus.
Sky Hawk Jupiter Case on TweakTown.




OCAU Weekend in Sydney - HURRY! (0 Comments) (link)
Monday, 28-October-2002 23:18:19 (GMT +10) - by Agg


This is your LAST WEEK to register for OCAU Weekend events in Sydney! Remember, just by registering you can win OCAU merchandise or a webhosting package from Quost. We also have confirmation of event prizes from AusPCMarket, Realtime Systems, Plus Corporation and David and Karma's Cooling Gear. We'll also be giving away random OCAU merchandise prizes and other goodies during the course of the weekend. But of course, the main thing is just to go to an event, put names to faces and have a ball! Fully updated details at this link:



OCAU Weekend Details


BTW, paintball WILL BE BOOKED OUT.. so if you don't register in advance you won't be able to play.




Dynamat Extreme Computer Kit (0 Comments) (link)
Monday, 28-October-2002 19:26:52 (GMT +10) - by Agg


Dynamat, more famous for their automobile sound-dampening success, have tried their hand at a PC kit. Sciby checked it out and offers his opinions..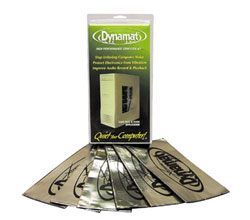 Click for the review!






WPC Expo 2002 (0 Comments) (link)
Monday, 28-October-2002 10:40:51 (GMT +10) - by Agg


Chainbolt went along to the recent WPC Expo 2002 in Tokyo. His coverage of this PC expo mostly concentrates on the upcoming dual-channel DDR motherboards from various vendors..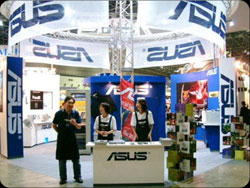 Click for the full article!





Happy Birthday to Manaz, for a coupla days ago. Also, the Daylight savings change was last night - so change your clocks if you're affected or you'll be late for work. :)

Arasta spotted this preview of VIA's EPIA M-Series, a version of their "Eden" mini-motherboards that seems more squarely focussed at being a DVD/DivX box, which is what everyone seems to be using them for anyway. Seems a logical move for that platform.

IQ2HI has some info about Google copping flak for not listing certain sites.

Bern noticed that IBM will use Linux for their next supercomputer project, to be called "Blue Gene". Meanwhile, the 2.6 kernel is on the way.

Digit-Life have a SiS648 and SiS645DX P4 DDR motherboard roundup.

From sync_array: Polymers self-assemble to form 2.5-nm diode and IBM scientists build world's smallest operating computing circuits.. more info here, thanks Iroquois.

Xbit compared the Seagate Barracuda ATA V and Maxtor DiamondMax Plus 9 hard drives.

Munkiboy found this pretty cool mix and match faces page.

Tweakers have an article about next-generation fan technology.

Hardcore GF4 Ti4600 cooling on Tweak.dk, thanks Martin.

Marshall sent in this RoadWatch site listing red-light and speed cameras in Oz.

8Dimensional have a listing of Matrox Parhelia reviews.

From Iroquois: Networked homes of the rich and famous. Microsoft gets fined $50 for MSN "graffiti". Good article on DNS, explaining it related to the recent attacks. Critical flaw in Kerberos. A guide to better fonts in Linux.

Ben noticed Ostat, which monitors bandwidth usage for people on broadband.

Loki sent in a funny/silly story about the paranoia of being a software pirate.

LAN stuff: Lanstock in Melbourne on Nov 23+24, DGC in Sydney on 2nd Nov, ClanCentre in Perth on Nov 9+10.

Interesting Forum Threads:
Liquid Metal in Media & Current Events.
OCAU BF1942 Clan on GameArena's Ladder in Games, thanks thetron.
Increasing Fan / Shroud Efficiency in Extreme Cooling.
3DMark Shootout in Video Cards.
Dual-blade fan from Delta in Overclocking & Hardware.
A few reasons for incorrect CPU temp display in OC & HW.
Australia 12th in Media Freedom in Media and Current Events.
BF1942 1.2 Patch News in Games.
Guide to Tubing / Hose in Extreme Cooling.
Samurize Help Thread in General Software.

Reviews:
ATI Radeon 9700 Pro video card on AMDWorld.
16MB Trek Thumbdrive USB storage on XtremeTek.
16MB Trek Thumbdrive USB storage on OCIA, too.
Neng Tyi Nexus NC02 cooler on TweakTown.
CoolMax Aluminium Triple-LED Fan on OCrCafe.
Vantec Nexus Multi-Function Panel on IPKonfig.
Microsoft MN-500 Wireless Basestation on ZDNet, thanks eDust.
Thermaltake Xaser II 5000 Plus case on OtakuPC.
Xoxide Tri-Led Fans on OCHardware.
Lian-Li PC65 case on ClubOC.
Shuttle SB51G small form-factor PC on Hexus.
Koolcase Blue Meany case on OCModShop.
ABIT IT7-Max2 P4 DDR motherboard (video review) on 3DGameMan.
ATI Radeon 9700 Pro video card on HardAvenue.




Sunday Morning (0 Comments) (link)
Sunday, 27-October-2002 03:12:58 (GMT +10) - by Agg


No news yesterday. Went to the Motor Show AND the Motorcycle and Scooter Expo. Lots of shiny things I can't afford. My legs ache.

AusGamers have new mirrors of WinZip 8.1 SR-1 which has a security/convenience fix and Samurize, a hugely configurable system-info program that can display all manner of stuff on your desktop.

Sniper noticed this article about 100mbit ethernet-over-power in 2004 maybe.

Slartibartfast sent in Weedl and Bob, a funny/bizarre flash site.. check out Strong Bad while you're at it. :)

"Yippee Ki-Yay" sent in this LEGO Escher picture.. clever stuff.

IQ2HI found chips that could make everyday items "talk".

HotHardware have been playing with a Vapochill and a 2.8GHz P4.

Sudhian have an interview with video card manufacturer Sapphire.

Neato heatpipe video cooler from Zalman (and a review here), thanks Sanies.

Bjorn3D have their take on ATI's new chipsets posted.

If UT2003 is your thing, Tweaktown have a tweaking guide to make it even better.

Wolfy spotted this project to convert an old Commodore SX-64 into a more up-to-date PC.

Funny flash game from Justin.. better with sound.

Reviews:
Gigabyte Radeon 9000 Pro video card on HWZ.
Xoxide 6-port Baybus on NexusHardware.
Thermaltake Spark 7 cooler on OCrCafe.
Topower B030 miditower case on OCMelbourne.
Abit AT7 Max 2 socketA DDR motherboard on Hexus.
KingMax DDR400 SDRAM on PCStats.
Crucial PC2100 SODIMM laptop memory on ExplosiveLabs.
Antec Clear LED Fans on GeekShelter.
E PowerHouse Crystal LED Fans on SubZeroTech.
Vantec Nexus multi-function panel on ClubOC.
AVC 113C81 copper-core heatsink on FrostyTech.
ECS AIO A940 P4 barebones system on DeviantPC.
Wahoo SCEMA premodded case on Guru3D.
Vantec HDD Cooler on OCWareHouse.




Friday Morning (0 Comments) (link)
Friday, 25-October-2002 11:28:13 (GMT +10) - by Agg


Got to finish OCAU's GST today, grr. Still, all those brains I ate last night will come in handy.

This article wonders, like many of us are doing, where NV30 is and why it's not in our hands yet. NVIDIA wonder if we're ready - yes, we are!

Spammers lose in the USA and they seem to be losing here, too.. thanks Gnuthad. Can't say I'm particulalry upset about that, with the several hundred spams I receive every day chewing up my download allowance. BTW, I found this guide to fighting SPAM in Australia. Seems you can only tackle certain types of spam.

Mite's mini-PC project is finished and DumHed's has more pics and info also.

Lujan spotted the world's most dangerous server-rooms on TheReg, with a followup here.

PCStats have been tweaking for 3DMark scores.

From Fodder: the ECCp-109 challenge has been completed. OCAU had a team for this DC project and were ranked 28th.

Dan has more letters and answers.

Andrew says if you want to see the International Space Station as it flies overhead, check out this site for info and times.

From Goofy[HSK]: Here are some online energy calculators - useful for getting an estimate as to how much your folding farm is gonna boost your power bill: Western Oz, Northern Territory, Queensland, New South Wales, Victoria and the ACT, New South Wales, Eastern Australia, South Australia and this last one I'm unsure where it covers.

Reviews:
Samsung SpinPoint 120GB HDD on GideonTech.
Vantec CCK-6012 1RU heatsink on OCIA.
TT Fan Speed Controller on ClubOC.
TTGI TT-520SS 520W PSU on XtremeSystems.
Soltek SL-85ERV-1 VIA P4X400-based P4 DDR motherboard on Tech-PC.
Abit Siluro GF4 Ti4200 OTES and ASUS V8420S video cards on Digit-Life.
SkyHawk PSR-4616-B7 case on ModTown.
AVC Tundra 2 copper heatsink on FrostyTech.
MSI DragonWriter 48x16x48 CDRW drive on Sudhian.
Titan Aluminium Fan on Bit-Tech.




New Chipsets from ATI Today (0 Comments) (link)
Friday, 25-October-2002 10:01:53 (GMT +10) - by Agg


ATI push onwards, announcing today: the launch of the RADEON™ 9500 PRO, the world's first DirectX® 9.0 visual processing unit (VPU) for the performance mainstream market. In addition, ATI launched the RADEON™ 9500 and RADEON™ 9700 VPUs - all three products are derivatives of ATI's wildly successful and highly acclaimed RADEON™ 9700 PRO product, launched less than three months ago. These latest products complete ATI's family of VPUs, firmly establishing the company's lead in every market segment from value to enthusiast.

Reviews on HardOCP, AnandTech, HotHardware, Beyond3D, SharkyExtreme, FiringSquad and TomsHardware.




Thursday Night (0 Comments) (link)
Thursday, 24-October-2002 21:40:13 (GMT +10) - by Agg


VR-Zone have an interview and tour of Shuttle's headquarters.

Sniper spotted an article about future Intel stuff.. 6GHz on the way?

ExplosiveLabs have an article about SerialATA.

PCStats have a roundup of 10 i845E/G motherboards for P4's with DDR memory. On the AMD side, TweakTown have 4 KT400 motherboards for AMD CPU's with DDR.

GoofyDave says there's DetonatorXP 41.03 files for Win2K/XP here on the nVidia site, while Furfle notes this mirror. Dunno if they're beta or what. NT4 files here, thanks Michael.

AusGamers don't have a mirror of those files yet, but they do have a new BWM film titled "The Hostage".. it's another in the series that was doing the rounds about a year ago. Some of the earlier ones were excellent, so this one is probably worth a look.

TechSpot have an article about securing Windows while you're online.

HardOCP have an article about ATI's Radeon 9500 Pro.. wot it is and how it works, thanks Arasta.

There's a new ZZZ Online up, with the usual bizarre stuff inside.

Reviews:
Quad Blue LED 80mm Fan on DataFuse.
Everglide Giganta mousing surface on TheModFathers..
PCMods Acrylic Case Kit on Virtual-Hideout.
USB 2.0 External Enclosure on ViperLair.
Bonzai Expandable USB Drive on Bjorn3D.
Leadtek GF4 Ti4600 VIVO video card on Riva3D.
Thermalright AX-478 socket cooler on FrostyTech.
Agg eats your brain on Kevan.
CoolerMaster ATC111C-SX1 Case on VR-Zone.
KingWin KWI-450 PSU on ClubOC.
Nexland Pro100 Internet Security Box on InsideProject.
PNY Verto GF4 Ti4600 video card on ExtremeOC.
ATI Radeon 9700 Pro video card on Active-Hardware, our review here.
ATI Radeon 9700 Pro video card on NeoSeeker, too.
Xoxide Dual Voltage 6-Port Baybus (video review) on 3DGameMan.
Act Lab USB Light Gun on TheTechZone.
Antec 480W True Blue PSU on OCAddiction.
Arkua 6228 cooler on OCdCafe.
KDS Rad5-C LCD display on OCIA.
Thermaltake Volcano 7+ cooler on OCClubCanada.
MSI 648 Max SiS648-based P4 DDR motherboard on HotHardware.
Gigabyte GA-7VAXP KT400-based socketA DDR motherboard on Tweakers.




Folding in the News (0 Comments) (link)
Thursday, 24-October-2002 18:32:11 (GMT +10) - by Agg


From Bollocks, our resident Master of Folding, some news from the Folding@Home world: Stanford have released results of their work which is being reported in many online publications around the world.

Basically they have confirmed that the work we have been doing over the past 2 years has matched or "agreed very well" with what they can do in the laboratory with the BBA5 protein which is a man-made amino acid. Apparently this is a worlds first and is big news in the science community. Here are a few links to the media coverage:

SFGate.com, CBC.ca, UPI.com, Nature.com (and here), WashTimes.com and MSNBC.com.

Here is a quote from the United Press International release: "Pande said his team will "now apply this to Alzheimer's and attempt to understand the nature of protein misfolding in that disease." There is no cure for Alzheimer's…"

So all our hard work is paying off and we are getting somewhere. We need to get some more of ex members back folding again because we have slipped back to 4th in weekly output as a team and we are losing contact with the [H]ardOCP team. So its not just points and competition its is real world results that we are after that will one day help us find a cure to a lot of terrible diseases.

You heard the man - Get Folding!




Interview with ABIT's Scott Thirwell (0 Comments) (link)
Wednesday, 23-October-2002 22:29:13 (GMT +10) - by Agg


ABIT's Head of Marketing, Scott Thirwell, recently visited Tokyo Japan for the WPC Expo 2002. Chainbolt, our man in Japan, took the opportunity to interview him about ABIT's production, upcoming products and some other tidbits. Read the dialog and see the pictures within!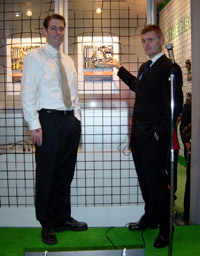 Click for the article!






Wednesday Early Afternoon (0 Comments) (link)
Wednesday, 23-October-2002 13:21:20 (GMT +10) - by Agg


Some Finnish lads calling themselves Skenegroup set out to break the 3DMark record.. 20724 is not a bad effort at all.

Chris says the Sun isn't going to go pop in 6 years after all, info here and here. Well, that's a relief. :)

Nice modded mini-PC with an LCD screen in the front here, thanks Dink.

MadShrimps have an AthlonXP 2200+ unlocking movie posted.

There was a DDoS attack on the internet root servers earlier in the week, thanks DeeMan. Hmm, I wonder what hardware/software the root servers run. More info here thanks IQ2HI and here thanks Fezzik.

From eDust: There's a software package that can track the location of 802.11 devices to within 1 metre. It has a few useful application, would also be good to hunt down wardrivers.

THX1138 sent in this weird airborne wireless mouse.. wouldn't your arm get tired, waving that thing around all day?

From Robert: Small companies say they're being sued for employing common practices for doing business on the Net. News article here. The founder of the chocolate company in the article and a group have created this site about the problem.

A article by Richard Stallman, founder of the free software foundation, has appeared here on TheAge. An interesting read about "Who Controls Your Computer?", thanks Lefarc.

Dan compared a couple of broadband routers.

Beyond3D have an article about some new workstation graphics cards from 3DLabs.

From mence: LED Spotlights here on Bit-Tech. Also, there's a DIY ghetto version here at metku mods.

VR-Zone have an interview with an Abit person.

SystemCooling have been modding their CoolerMaster ATC-710 case.

Apparently Intel's 3.06GHz P4 will be available on the 15th November. From Sam: I don't know if this has been widely available but in order to get the benefits of and to be able to display the hyperthreading badge on a system you will need to conform to the following: 1. 3.06 or higher 2. Hyperthreading approved chipset 3. Win XP or Linux which support hyperthreading (i foget the version) 4. A thermally efficient and approved case (not essential). The hyperthreading logo will not come with any cpu's but when you have sent in you system test results certain Intel partners will be able to access the badges. Others will be able to install a splash screen for the OS which will display the hyperthreading logo. On the AMD side, I've heard from a few sources now that the XP2400+ is available in Oz right now in "tray only" form, with the boxed retail pack coming in about 3 weeks. Pretty silly really, given we reviewed the XP2600+ here back on the 21st of August.. and the 2800+ has been reviewed by other sites since.

Reviews:
Sapphire Radeon 9700 Pro video card on Hexus.
FlexDrive Flash Memory USB storage on HWZ.
Biostar M7VIK KT400-based socketA DDR motherboard on BurnOutPC.
Albatron GF4 Ti4200P Turbo video card on TechnoYard.
EPoX 8K9A2+ KT400-based socketA DDR motherboard on VR-Zone.
Radeon 9000 Pro 128MB video card on GotApex.
Coolink U2P heatsink on FrostyTech.
Fire Dragon Lian-Li Side Panel on ModFactor.
650TV (Ti4200 64MB) & 650XP (Ti4200 128MB) video cards (video review) on 3DGameMan.




OCAU Forum Monitor (reminder) (0 Comments) (link)
Wednesday, 23-October-2002 02:34:55 (GMT +10) - by Agg


This is a re-post of something I posted back in January. It's quite a cool feature that we have but it's not widely publicised and I figured a lot of people wouldn't know about it:

Forum-goer DJ-Studd has whipped up a neato little toolbar that Windows users can use to keep an eye on new forum threads. It sits in your system taskbar and scrolls a list of threads, looking like this:



Click to enlarge!


His instructions for installing it follow:

Firstly, visit the help page to see what you can configure in it before installing.

Then to install follow the following:
Right-Click your taskbar and go Toolbars -> Add Toolbar.
Then, in the text box enter the url that you have from the help page.

The 4 buttons on the bar do the following:

Top-Left: Link to OCAU front news page
Top-Right: Show New Threads
Bottom-Left: Link to OCAU forums frontpage
Bottom-Right: Brings up the help window.




Wednesday Morning (0 Comments) (link)
Wednesday, 23-October-2002 02:24:16 (GMT +10) - by Agg


Looks like my email was bouncing messages back at people on Monday and part of Tuesday. If you got an error message, resend your email. I should be catching up on mail for most of today..

From Vince: I noticed some WebOne customers have setup a file sharing community called WebOneFS. It offers free file transfers between webone cable internet customers.

This appears to be some kind of sewing machine with a gameboy built in.. or something. I have no idea really, blame Neolithic. :)

IceHW have an LED-mod for mobile phones posted, thanks Blitz_Syd.

HCW have a sneak-peek info on Gigabyte's Radeon 9500 card. I guess we'll see a flood of reviews of this chipset in a few days.

TechSpot compared the FIC AN17 and Epox 8K3A+ KT333-based socketA DDR motherboards.

Tech-Report checked out nVidia's new AGP8X-capable video chipsets. They also compared LCD monitors.

Dan's got more questions and answers.

A roundup of roundups: OCAddiction have a DDR3200 SDRAM comparison, while Digit-Life checked out a few GF4 Ti4200 video cards. OCWarehouse have their Sept 02 heatsink roundup posted.. on the 20th of Oct. Spooky.

Reviews:
CrystalFontz USB LCD screen on TheDDRZone.
Seagate Barracude ATA V 120GB hard disk on ExplosiveLabs.
Asus A7V8X KT400-based socketA DDR motherboard on 8Balls.
Ahanix dboX case on TweakTown.
TheCardCooler Max Value Case on OCdCafe.
Cobalt3 Pyramid II fan silencer on GideonTech.
Lian-Li modified side panel on NexusHardware.
Antec Plus 1080AMG fulltower case on TheTechZone.
FanStorm controller kit on LANAddict.
Shuttle XPC SS51G barebone mini-system on ViperLair.
Titan MTR1AB5 heatsink on FrostyTech.. our review of an earlier version here.
Intel P4 2.8GHz CPU on PCStats.
Leadtek Twinforce 2 motherboard + video card on Hexus.
Gainward Ultra/650TV Golden Sample video card on Bit-Tech.
OCS Cold Cathode case lighting on Bit-Tech.
Sapphire Radeon 9700 Pro video card on VR-Zone.
SkyHawk Jupiter aluminium case on Bjorn3D.
Leadtek Winfast TV2000XP tv card on Tech-PC.
Everglide Attack Optical mousepad on TechSeekers.. our review here.
Thermalright SK7 cooler on OCrCafe.
Abit KD7 RAID KT400-based socketA DDR motherboard on OCNZ.
AMS gMono Case on VR-Zone.
Leadtek Winfast A250 MYVIVO video card on Riva3D.
CS ConStar USB 2.0 Aluminium HDD Enclosure on TheTechZone.
Philips 150MT 15-inch LCD screen on HWZ.
ATI Radeon 9700 Pro video card on IPKonfig, our review here.
Next-Cool WaterCUBE GT3 waterblock on TweakNews.
Neng Tyi Nexus KN02 cooler on TweakTown.
MSI BlueTooth adapter on Sudhian.




OCAU Weekend Reminder! (0 Comments) (link)
Wednesday, 23-October-2002 02:03:48 (GMT +10) - by Agg


Don't forget, Sydney-ites (well, plenty of people are coming from Brisbane and other places too) .. the OCAU Weekend is on next month! Reserve your spot now!




Tuesday Night (0 Comments) (link)
Tuesday, 22-October-2002 23:21:56 (GMT +10) - by Agg


Right! Back from my pilgrimage to Philip Island for the GP. 6 days on the bike, 300-700km/day. Not a bad trip. :) Thanks to Torment for keeping the news going in my absence.. expect some catchup over the next little while.

Some nicely finished PC's from oraldlight and t00l.. I like the cold-air duct on that last one.

Everybody seems to be talking about a new AMD-powered Cray supercomputer. It's only in the planning stage, but will reportedly feature 16,000 Opteron CPU's and be used for such useful things as nuclear simulations. Info on TheReg thanks Freaek, FiringSquad thanks Sniper and ZDNet thanks dred. The official word is on AMD.com and Cray.com, thanks DrDevil and Sandia.gov (the people buying it) thanks Bern. There's some discussion and more links here in our forums.

Osiris11 noticed that Microsoft may reconsider selling the Xbox in Australia, or pursue a change to the law regarding mod chips. More info here and here on CDFreaks, thanks Marcus.

Rage spotted some Radeon 9500 rumours on xbit.

We're all going to die again, or something (yawn).. thanks Dopefish. :)

Interesting thing here about overclocked wireless cards.. the comments suggest it might not be such a good idea though, thanks V8R.

Virtual-Hideout have an article about making a fanbus and power extender.

Digit-Life have a roundup of i845E-based P4 DDR motherboards.

Yaleman noticed that TomsHardware have compared a few PSU's.

Reviews:
Sound-activated CCFL case lighting on BurnOutPC.
Plextor 48x24x48A CDRW on AseLabs.
3 Akasa coolers on SystemCooling.
Abit KD7-RAID KT400-based socketA DDR motherboard on LiquidNinjas.
PCToys 520W Power Maxx PSU on ClubOC.
NexLand ISB Soho netsharer on TheHardWire.
Thermaltake 360W PurePower PSU on 3DVelocity.
MSI 648 Max SiS648-based P4 DDR motherboard on Hexus.
Lite-On LTR-48246S 48x24x48 CDRW drive on 3DXtreme.
Prometia Vapor Phase Change Cooling Case on XtremeSystems, thanks CodeRed.
AMD AthlonXP 2200+ socketA CPU on MikhailTech.




Attack of the mini-PC's! (0 Comments) (link)
Tuesday, 22-October-2002 19:25:40 (GMT +10) - by Agg


Over the last couple of days there's been a few interesting mini-PC's added to the PCDB. They're usually based around the VIA Eden platform we reviewed here a few months ago. Not the fastest things around, but they can be squeezed into some tiny cases..



Click pics for the PCDB entries!






AusGamers File Mirror (0 Comments) (link)
Tuesday, 22-October-2002 18:05:38 (GMT +10) - by Agg


One of the services that our hosts AusGamers provides is their file mirror system, at files.ausgamers.com. It pays to check there to see if they've set up a local mirror for any drivers, patches or demos you're after.. might download a bit quicker for you than overseas. Some interesting files they've added in the last few days:

here - Intel 845G/830M OnBoard VGA Driver 11.4 for Windows 98/ME
here - Intel P4 I845G/I830M chipset VGA Driver v11.4
here - Colin McRae Rally 3 preview movie
here - Need For Speed: Hot Pursuit 2 (Demo)
here - Need for Speed: Hot Pursuit 2 (Australian version Demo)

They also frequently link GameArena mirrors, so BigPond users can download without worrying about their data cap. If you've found a file out there you'd like AusGamers to create a local mirror of, you can request it and they usually do it within a few hours.



Casing:
Lian-Li PC6085 aluminium Case on Ripnet-Uk
Caselogic STRONGMAN Palm Case on Gamingin3D
Lian Li RH-Series Aluminum Mobile HDD Rack on OCAddiction
SkyHawk Jupiter Case on OcModShop

Video Cards:
Prolink PixelView GeForce4 MX440-8X Video Card on PCStats
Gainward GeForce4 Ultra/650 XP Video Card on Explosive Labs
Asus V8420 Deluxe GeForce 4 Ti 4200 Video Card on HotHardware
Sapphire Radeon 9000 Atlantis Video Card on Sudhian
Gigabyte Radeon 9000 PRO Video Card on DeviantPC
Albatron GfForce4 Ti4200P Turbo Video Card on SubZeroTech
Radeon 9700 Pro Video Card on ExtremeOverclocking
Gainward 650TV/DVI GS 3.3ns DDR 64MB Viedo Card on Hexus

Memory:
GeIL PC3500 433MHz DDR Platinum Series Memory on 3DGameMan.
OCZ PC3500 256MB Memory Module on TechSeekers
Corsair XMS PC 3500 Memory on OCIA
Asus P4S8X SiS 648 MotherBoard on TweakTown

MotherBoards:
Chaintech Apogee 7VJL KT333CE MotherBoard on 3DVelocity
Gigabyte 7VAXP KT400 MotherBoard on A1-Electronics
Asus P4PE MotherBoad on Active-Hardware
Shuttle AK37 GT/R KT400 MotherBoard on Hexus

Cooling & Misc:
KoolPCMods Dragon Grill on SubZeroTech
AVC Tundra and Avalanche CPU Coolers on OverclockerCafe
Thermalright SK7 Cooler on Hartware
NanoTherm Silver XTC Paste on OverclockersClub
Taisol P4 Heat Pipe Cooler on OCprices.

PSU:
Antec Trueblue 480W PSU on MonkeyReview
Thermaltake 420W Silent PurePower PSU on Tweakers
Zalman 300A-APF PSU on OCModShop
Codegen 350 Watt PSU on OCHardware

MISC:
Cooler Master Rounded Calbes on HeatSeekerz
e.Digital Treó 15 Digital Player on Geekshelter
Plextor PlexWriter PX-W4824TA CD-RW on HardwareZone
LG L1501S 15-inch TFT LCD Monitor on HardwareZone
HP DeskJet 5550 Pronter on Accelenation
Samsung SyncMaster 172T Monitor on MonkeyReview
PURE Digital ZXR-500 5.1 Speaker System on HardwareZone



Optus.net is reporting that the SETI@home project director denies funding crisis. And that there were several sponsorship deals pending. More info on that over @ Optusnet.com.au (Thanks pat77).

There is a very good read (5 pages) over at MIT and the use of Holograms. It also talks about our future 3D-Displays. Well worth a read. (Thanks eluial).

The Inquirer is reporting that the new hammer chip (which is still due in Q12003) will be called the Athlon DT 3000+. More over @ theinquirer.net (Thanks Lucus).

New Scientist is reporting that the electronics company Philips has been secretly researching a new optical disc which will let your cellphone store five two-hour movies, squirrel away 25,000 digital photos or hoard 48 hours of MP3 music. More info over @ NewScientist.com (Thanks Jason)

Popular Science presents worldwide debut of Boeing's top-secret Bird of Prey. Apparently is was design and made in the mid - 1990's. Which makes you wonder what they have now. More over @ popsci.com (Thanks Type 40).

News.com.au is reporting that AMD have posted a 3 month $463 million (AU) loss to September 29th. More info over @ News.com.au (Thanks Dewey)



As of Friday, GameArena Servers are now all running through COGS.

COGS stands for Complete Online Gaming System. It is proprietry software that is currently being developed by members of the GameArena team. The basic idea behind COGS is that it incorporates the most commonly used applications and services that are used by gamers (specifically GameArena users) into a single, unified program.

There is a Windows Version of COGS, A Mac Version and a Linux Version. Please go to their Download Page to find the correct one for your OS. It has basically everything you need for your gaming pleasure, Forum Access, Gaming Access, Chat Access, File Access and a heap more options to play around with.



THG have a look at the first hammer board to hit their site with the VIA K8T400M chipset. Although not having a CPU as yet you can still see what the Motherboard has in store. There has been talk that motherboard manufacturers have "samples" with clock speeds of 1.6 GHz, labeled unofficially as "XP 3200+." More can be found over @ the THG article.

THG also has a comparison of 9 Motherboards with the KT400 chipset. It's dated the 7th of October (2002) and could have been mentioned already but it's worth a look just for comparison sake. Full comparison article over @ Tomshardware.com.

The TechZone have a look at what Intel's flagship processor the Pentium 4 2.8Ghz can be clock to, with the help of a Koolance PC2-C (Liquid Cooling Kit) an Abit IT7 Max Mobo and other little bits a pieces. Full Overclocking article over @ thetechzone.com

ExtremeTech have an article on Day 2 of the Microprocessor Forum dubbed "Extreme" Processors. Such processors it was said are targeted at specialized, performance-sensitive tasks, and they are used mostly in embedded applications. More info on the day and the "Extreme" Processor article can be found over @ ExtremeTech.com

The Inquirer is reporting that the NV30 (Geforce 5 ?) will be using DDR II memory and that the fastest card will be running at 1Ghz (1000Mhz). Although only using an interface of 128Bits (Half that of the Radeon 9700 PRO). Also mentioned in the report is that a they will be in time for Christmas but in small quantities. Full report over @ theinquirer.net




Friday Morning (0 Comments) (link)
Friday, 18-October-2002 10:48:21 (GMT +10) - by YYK


Urgh, I have a cold. Yucky. Can't think properly.

Microsoft are in trouble with it's response to Apple's "successful" Switch advertising campaign. Microsoft in an act of deception? I'm shocked!

Also Microsoft has posted 3 more security alerts, bring the total this year to 68 billion. (Actually 61)

Surprising everyone, Saddam Hussein wins the one man presidential race. Who didn't see that one coming?

Ever wanted to switch to Linux, but the lack of Microsoft Passport holding you back? (BWAH!) I have... er... good news for you. And those Unix people out there need not wait much longer. YAY!

Frightening at least two people I know, Spam is masquerading as Windows admin alerts . Thankfully a somewhat temp. solution can be found here.




Thursday Morning (0 Comments) (link)
Thursday, 17-October-2002 00:36:33 (GMT +10) - by Agg


Some weird routing going on out there at the moment, if you're wondering why your internet access is a bit flaky. Meanwhile, the OCAU Stuff is selling like hotcakes!

Senator Alston would like you all to know that Australia's broadband provision is on par with the world's best. You love your 3GB cap, don't try and deny it.

The future is looking grim for SETI@Home unless some funding can be found, thanks pat77.

The BBC have info on a new Wallace and Gromit teaser from their upcoming film.

Dan has an article about washing that spam right out of your hair.. err.. email.

Dan (a different one) noticed this batmobile page.. kinda cool 3D model of it.

Smity42's blue flame PC turned out pretty nice.

From Dewey: THW has just done a product review of some new socket converters so you can plug tualatin CPU's into older coppermine boards as well as northwoods into willamette boards.

Reviews:
Enermax 305B premodded case on 3DExtreme.
PC PC Power and Cooling Turbo-Cool 475W PSU on ExtremeOC.
ATI Radeon 9700 Pro video card on PCStats, our review here.
New Motion Combo Firewire & USB Converter gadget on TweakTown.
Billion ADSL Router / Modem on Tweakers, our review here.
TwinMOS PC3200 256MB DDR memory on Hexus.
Zalman Multi Connector 1 molex expander on ModTown.



I'm off for a nice 7 hour train ride to Port Macquarie tomorrow to pick up my new bike, so thought i would do some news before i go. :)

I'm sure some of you have gotten a few of these really annoying messenger service spam ads. Here is some info on the little buggers.

X-bit labs have had a go at overclocking the RADEON 9000 Pro. "but we couldn't resist the temptation of trying some of our perfectly mastered soldering techniques on the new representative of the today's graphics elite. We will apply our extreme overclocking methodology to ATI RADEON 9000 Pro!" I don't trust myself to solder 2 wires, let alone a GPU!

Flecktone wants to show us this groovy glove controller for your PC. Looks like something out of that Johnny Mnemonic movie!

Jean sent in this time waster. It's a build your own slot-car track and then race on it. I think we've seen it before.

aTuner, the graphics tweaking utility has been updated.

Looking for another mod to add to your uber case setup? Try this cd-rom mod. Or, check out our PCDB for ideas!

There is a 4 way RAID controller comparison up for your viewing pleasure. " We compared four-channel HighPoint RocketRAID404 and Promise FastTRAK100 TX4 controllers with one another and with the dual-channel Promise FastTRAK TX2000 and HighPoint RocketRAID133."

Kasar sent in this awesome CPU cooler. "basically its a massive swiftech cooler with a built in peltier element!".

Neolithic sent in info on the upcoming Star Wars 2 DVD. *wipes drool from chin*

Reviews:
Intel D845GEBV2 mainboard @ active hardware
Verax GmbH P16 Silent Heatsink Review from frostytech
ATi Radeon 9000 @ 8Dimensional
Sunbeam Dual CCFL's Review @ BlargOC
Gigabyte GA-8IEXP Review at mbreview
Cornea Systems MP704 17" LCD Monitor by ocaddiction
ASUS A7V8X KT400 Mainboard from gotapex
Imperial Case Review @ BlargOC
Crystalfontz LCD Display Kit Video Review @ 3dgameman
Xtreme PC Tech FANSTORM Fan-Controler Review at xtremepctech
Asus A7V8X Motherboard Review @ OCers club
BenQ FP567 15" LCD Monitor @ OCIA
Coolers : 5F271B1M3Falcon Rock and 5R265B1H3 SkiveStream @ pctechzone
JMC 400094 Socket 478 Heatsink Review from frostytech
Philips MMS 3006 5.1 Speaker Review @ The Tech Zone
MSI KT4 Ultra-FISR KT400 motherboard @ hardwarezone
Antec Blue LED Fan Review at tweakerszone
Ahanix's Iceberg water cooling system review at TR
CTX PV720A 17inc TFT Monitor @ bit-tech
Argos GeForce4 Ti 4200 SE from guru3d




Glowing Waterblock! (0 Comments) (link)
Tuesday, 15-October-2002 23:19:21 (GMT +10) - by Agg


Draebor has a pretty cool setup on his video card.. a glowing waterblock!



Click for the PCDB entry!





The Microprocessor Forum kicked off this week in San Jose. Extremetech.com have a preview that was posted last week (Friday). This event will highlight some of the key microprocessor architectures from different companies which we will be seeing over the coming months/years. More information will be posted in the coming weeks about this weeks proceeding. Among some of the companies giving talks about their products are Intel, AMD, IBM and even Apple.

More info on the Preview to the MP Forum can be found over @ Extremetech.com




Tuesday Night (0 Comments) (link)
Tuesday, 15-October-2002 21:09:53 (GMT +10) - by Agg


The PCDB has been really busy the last few days.. check out the most recent Gallery entries.

Hendot spotted this interesting SMH Article about LANs, featuring our hosts AusGamers and focussing on the logistics of building and disassembling a large LAN that only exists for a weekend.

Gregzeng sent in an article about Linux coming of age.

Lik-Sang have put up a statement about the court case against them from several large companies, related to their selling of Mod Chips. Please note that Lik Sang International Limited has always sold the products in questions with the legitimate use in mind and the products haven't been considered as illegal. Thanks StratosFeaR.

There's a new ZZZ Online posted.. quite a biggun this week.

Interesting Forum Threads:
Maths Assignment Programs in General Software.
Power on without RAM? in Newbie Lounge.
Crumple Zones in Motoring.
4-Stroke Motorbike Oils in Motoring.
5 days of waterblock testing finished in Extreme Cooling.
Pics of my Remote Control WRX with lights (56k beware) in Other Toys.

Reviews:
Coolermaster LED Fan on ModTown.
Antec 1080AMG fulltower case on KepTech.
ABIT AT7-Max2 KT400-based socketA DDR motherboard on PCHardware.
Creative SB Audigy 2 sound card on Digit-Life.
Intel Celeron 2GHz CPU on Sudhian.
AVC Tundra 2 & Avalanche coolers on XtremeTek.
Akasa PaxMate sound-dampening mat on BurnOutPC.
PlexCombo 20x10x30x12 DVD + CDRW drive on Review-Shack.
LG GCE-8400B CDRW drive on Bench-House.
SunBeam Multi-Colour CCFL case lighting on SubZeroTech.
4 LED Fan and Tricolour RGB Cold Cathode case lighting on OCIA.
Gainward GF4 Ti4600 Golden Sample on HWZ.
Gainward GF4 Pro/600-8X MX440 with AGP8X video card on OCNZ.
Sapphire Atlantis Radeon 9700 Pro video card on HotHardware.
ATI Radeon 9700 Pro video card on AMDMB.




OCAU Merchandise! (0 Comments) (link)
Tuesday, 15-October-2002 16:31:55 (GMT +10) - by Agg


It's been a while since we've had this stuff available, but you can now order OCAU tshirts, case badges and stickers again! Previously the problem was the sheer amount of (my) time it took to handle the orders. However, PlusCorp have stepped in and offered their retail infrastructure to us at no cost. This generous move by them lets us get OCAU goodies out to you guys and helps support the site.



OCAU Merchandise!


Note that the prices listed include postage.




Tuesday Morning (0 Comments) (link)
Tuesday, 15-October-2002 02:31:50 (GMT +10) - by Agg


Jack noticed another phat pipe for net access around Australia.

leperMessiah sent in text mode quake! One of those "just because you can, doesn't mean you should" things, I think.

If you're after SiS Xabre reviews, 8Dimensional have a few links.

Angryant sent word that AnandTech have compared 3 motherboards based on Intel's new i845PE DDR333 P4 chipset.

Marzi says that shooting games are good for you.

HP have a TV PC on the way, thanks xmats.

Reviews:
Thermaltake HardCano 5 HDD cooler / temp bay thing on OCWareHouse.
ATI Radeon 9700 Pro video card on ExplosiveLabs, our review here.
Intel i845GE P4 DDR333 chipset on Tweakers.
CoolerMaster HHC-001 socketA heatpipe cooler on OCTools.
FIC Samba P4 small formfactor PC on xbit.
Meridian M-2015 Aluminum Mid-Tower case on SystemCooling.
Leadtek Winfast TwinForce2 nForce2-based socketA DDR motherboard on HWZ.
Thermaltake PurePower 420W PSU on 3Dxtreme.
AMS gMONO case on OCAddiction.
Thermalright AX-478 P4 cooler on OCrCafe.
Minolta Dimage 7i digicam on Digit-Life.
Thermaltake GF4 Copper Cooling Kit on OCIA.




OCAU Sydney Weekend Update (0 Comments) (link)
Tuesday, 15-October-2002 00:14:04 (GMT +10) - by Agg


Congrats to CupCake who won last week's Registration Giveaway.. and to Sabretooth who won the week before. They both take home a prize pack of an OCAU tshirt, 2x OCAU stickers, an OCAU case badge and a tin of Penguin mints. These will be presented at The Gathering or posted later if the winners aren't there. Here's the latest on the weekend from Wolfy:

TenPin Bowlers : 26 - Paid/Confirmed: 10
Paintballers : 33 - Paid/Confirmed: 19
Go Carters : 8
Gatherers : 35 - Paid/Confirmed: 15

We've got about 2 1/2 weeks before we need final numbers, payments and confirmations from everyone. Given that we did anticipate up to 10x as many registrations than we've had so far, Bowling and TheGathering will be significantly down-sized from what we had been planning. Paintball will go ahead as planned (even with lower than anticipated numbers) and the GoCarting will, in all likelihood, be canceled.

If you anticipate coming to any of the events, please register so we can cater for accurate numbers. If you will be coming to the events and have not yet paid, please budget to pay before the first week in November. Bookings/Payments for TenPin and TheGathering cannot be made on the day. 20 places have been confirmed for Paintball, others will be confirmed as we receive deposits, paintball numbers depend on availability (simply registering does not confirm your place).

Full details and registration pages are here. Get into it!



Happy Birthday to Soc for yesterday! Congrats also to Darkness for getting his motorcycle L's. :)

Heist spotted this Google Fight thing.. pit your favourite keywords against each other.

Want to go into space? Win this gameshow and you could.. thanks Trojan.

Firemoth found this funny dumb criminal acts website.

KanaL's PC has a disco for Lego-men happening inside it. :) F1racer's setup is nice too, with a hidden phase-change cooler tucked away under it. Nothing_704's is just a big old monster of a thing.

IQ2HI sent in this Red Cross blood stocks website with info for each Australian state.. you might be in demand!

Normally "CD piracy" has nothing to do with the traditional out-at-sea kind of pirate.. but now it's not so clear, with CD pirates heading offshore too. Thanks Luke.

From Val: I recently downloaded detonator 30.87 from the microsoft XP updates. Not sure what these drivers do but they have solved a problem i was having with 3dmark 2001 SE crashing. Scored a reasonable 10345.

I dunno what it is about those Apple / Switch ads.. I find them oddly compelling. There's a few new ones and I've watched them all, now. Maybe I'm just a slave to marketing.. I still can't afford a Mac, tho. :)

Sin22 notes this depressing snippet on xbit that suggests the AthlonXP 2800+ is about the end of the line, speedwise, for that CPU family.

Interesting Forum Threads
Kitchen Adventures in Geek Food.
Bathurst 2002 Pics! in Motoring.
AMD Forum FAQ/Articles in AMD Hardware.
Small case cooling, the easy way in Overclocking & Hardware.
How to test the quality of your RAM! in Overclocking and Hardware.




Victory for Anti-Spammer! (0 Comments) (link)
Monday, 14-October-2002 21:23:39 (GMT +10) - by Agg


Some excellent news about the Australian spam-fighter and the court case against him - it's been thrown out by a West Australian court. Congrats to Joey, who is also a heavy-hitter in our SETI@Home Team. More info on this ruling here. There's a few websites dedicated to this battle - the only one which seems to be updated so far is this one. I imagine everyone else is partying. :) Thanks to everyone who sent in info about this.

The original complaint was that Joey made unfounded complaints that t3Direct was sending bulk email. It seems Mansfield shot himself in the foot with his own evidence in which he stated "the plaintiff does not deny that they do send bulk email as part of their business". The court noted that if this is the case, Joey's complaint was hardly unfounded.



It took me a couple of hours to post this news piece tonight because of a flash program that Yippee Ki-Yay sent in called Extreme Stick Death - Xiao Xiao 9 (Demo). WARNING: Extreme Time Waster !!!!

If your a 3Ds Max 5 Buff then XbitLabs is the place to be as they have a Contemporary Graphics Accelerator Review with a couple of well know Video Cards such as the ATI RADEON 9700 Pro, Matrox Parhelia-512,and the NVIDIA GeForce4 Ti4600. More over @ XBitLabs.com

Josh sent us in a rather interesting link to the home of Evolution Robotics concerning your very own Robot. Here is the Blurb:
The ER1* is the first-ever personal robot system that can be trained to do useful and fun things around your home or office. The ER1 features a flexible design with all the hardware you need to create the ultimate robot

Erpio sent us a link concerning a New Scientist article on Food Scraps being abel to help power the home. More over @ Newscientist.com

Josh also sent in a Link to a Computer Games site titled Computer Games (Sorry I couldn't help myself:) with an interesting article on Valves (Owners of Counterstrike) plans for next year. Included in the article are some hints on Counterstrike Version 1.6. Full info over @ ComputerGames.ro

Osiris11 sends word on the Trend Micro (Antivirus Software Maker) will be offering a cash back for infected viruses, more on that over @ IDG.net

TweakHound have updated their Super XP Tweaking Guide. The Guide can be found over @ TweakHound.com

Mr Chilled sends word that the newest version of SecuROM Foils Even The Best CD Copiers. More over @ 3DGPU.com

Dan from DansData takes a look at the Codegen ATX-6061 and ATX-6063 Computer Cases. More over @ DansData.com

Guru3D have a piece called "Project L-E-D" more info @ Guru3D.com Jusr Take a look what they use :P

The ModFathers have an interesting innovative modding article up on their page concerning the use of powerful fans. You can take a look at this over @ TheModFathers.com

Val Arun has spotted that Microsoft have upped their Nvidia Dets to Version 30.87 (on Update Website) while Nvidia sites still has them @ version 30.82

GeekShelter has a look at the Motorola SB4200 SURFboard Cable Modem, more info over @ GeekShelter.com




Sunday Afternoon (0 Comments) (link)
Sunday, 13-October-2002 13:26:33 (GMT +10) - by Agg


Sunday Morning

Hehe, a nice ET PC project on Mini-ITX, thanks Sjambok.

Ever wondered what your dog is trying to tell you? Now you can find out.. I'm betting it has 3 modes: FOOD, PLAY and SLEEP.. thanks Linchpin.

Hidden program functions or "Easter Eggs" aren't just in games and applications.. there's one in this BMW's engine-management program, too.. thanks ReaX.

DJ-Studd noticed an expensive mistake from Telstra.

JimX sent in this funny site about what we used to believe when we were kids.

Reviews:
Thermaltake Hardcano 2 HDD cooler on ClubOC.
PCToys 80mm Crystal LED Fan on ClubOC.
Promise FastTrack100 TX4 IDE RAID controller on Xbit.
Crucial Radeon 9700 Pro video card review on Hexus.
Dragon Lasercut Fan Grille on 3DExtreme.
Macpower DigiDoc5 thermal monitor/controller on ModFathers.. our review here.
MSI KT3 Ultra2-R KT333-based socketA DDR motherboard on ViperLair.
Canopus ADVC1394 video editing card on TheDDRZone.
Titan Active Alarm fan alarm on CaseTest.
Corsair XMS3500 DDR SDRAM on ClubOC.
Soyo KT400 Dragon Ultra socketA DDR motherboard on TechnoYard.




Explosion in Bali (0 Comments) (link)
Sunday, 13-October-2002 10:16:39 (GMT +10) - by Agg


Thanks to everyone who sent word that there's been an explosion in Bali, a popular holiday destination for Australians. 54 people have been killed and some Australians are still missing, more info here. An Australian consular official said he could confirm that Australians were involved, but he couldn't confirm any deaths. The foreign affairs department has established two numbers for people to ring if they are concerned about relatives in Bali. The numbers are 1800-002-214 and 1300-555-135.



Checking the MailBox tonight brought a heap of Reviews, so I have offically dubbed this day Review Saturday :)

Motherboards
ABIT SR7-8X MotherBoard on 3DGameman
SOLTEK SL-75FRV MotherBoard on AMD3d
Soyo KT400 Dragon Ultra Platinum MotherBoard on A1 Electronics
IWILL P4ES MotherBoard on HotHardware
IWill P4D i845 MotherBoard on Overclocked Cafe

Cooling:
Dr.Thermal TI-V77L Fan on BurnoutPC
Vantec AeroFlow (VA4-C7040) Fan on BurnoutPC
Prometeia Super Cooler on Vr-Zone

Cases
GlobalWin YCC8870 aluminium Case on RipNet UK
Hairong F306 ATX Mini Tower Case on TweakersZone
Antec Performance Plus 660AMG Case on TweakTown

Memory:
Corsair XMS3500 CAS2 DDR Memory on PcStats
Crucial 64MB MultiMediaCard on EXHareware
Geil DDR-433 Platinum Memory on TweakTown
OCZ 256MB PC2700 Rev 3.2 Memory on TheTechZone

Video Cards:
MSI MX440-TD8X Nvidia Video Card on AMDWorld
Abit GeForce 4 Ti4200 OTES Video Card on DeviantPC
Crucial Radeon 9700 Pro 8XAGP Video Card on PCStats

MISC
Hercules Fortissimo III 7.1 Sound Card on Overclockers Online
Vantec EZ.swap MRK-102FD Removable HDD rack on BurnoutPC
LightStrip on Ripnet UK
pcToys Power Maxx Aluminum Power Supply on System Cooling
Kingwin Triple Fan 450 watt PSU on Overclocker Cafe
Acer TravelMate 100 Tablet PC on HardewareZone




Abit IT7 Max 2 (Intel i845E) Motherboard (0 Comments) (link)
Friday, 11-October-2002 04:27:43 (GMT +10) - by Agg


Chainbolt has reviewed this P4 DDR motherboard. Continuing their "legacy-free" Max line, it also boasts the overclocking features we've come to expect from Abit. Chainbolt couldn't resist strapping the Vapochill onto it, too..



Click for the full review!





The reviews keep coming in for Intel's new chipset (i845PE/GE). Here's one from Accelenation.

Apple apparently neglected the gaming community with its latest ads, so someone has gone and made one for them. (Parody)

Dan has found more things to play with and call it work. This time its a mini RC car!

There is an article up on TV-Out management on GF4 Ti and GF4 MX Cards.

Ok this is the coolest thing I have read in a while, Lightweight Collar WiFi Badges. "Vocera Communications has begun selling a wireless telephone system that replaces bulky handsets with badges pinned to shirt collars, the company said Monday." Not only that, but they are voice activated too! Thanks eDust.

Having trouble unlocking your brand new Athlon XP 0.18 micron Chip? Here's a guide to help you out.

HardwareZone have had a walk around the Nike-Phillips portable sports audio launch. Might be worth checking out if your into funky audio gadgets.

Here is an article for all your DC project people out there. How to make a cheap folding farm.

BernieVink is looking to set up a computer recycling location to give old computers to the poor/elderly. Check out this thread for more details. 'On ya mate!

Interesting read on Hardware vs. Software: Which drives which?

Telstra's GameArena is soon to be firewalled, which leaves you not being able to connect to their game servers unless you are using COGS. Thanks zbis.

Nathan sent in this RC monster truck which "... used to run at 300°F, now it runs at a measly 170°F or so. I think its a pretty good effort, esp. the self fabricated radiator he uses, which is less than 3" x 4"..."

Apparently KDE 3.0.4 has been released.

Trying to hide pirated software on your PC at work? Well, look out! "Macrovision and Websense are teaming up to develop new tools that could identify illegal content on office PCs." Thanks Osiris11

There are some very strange people in this world. Some of which bring you CatBoxing.

Interesting read on the PC Memory market of 2002. Goes into detail about prices, the ups and downs and what we can expect in the future.

Apparently, "A MUSLIM IT worker claims he was discriminated against and threatened with the sack for taking a prayer break at work."

A man has come forward to the FBI and admitted flooding porn site emails with torture and horror stories. He wasn't charged.

Yahoo has released word that it made a small net profit of of $28.9 million. I bet there would be a lot more Yahooing going on now.

Intel are about to launch yet another product derived from Digital. "Next month, Intel will bring its hyperthreading technology to desktops, another advance in the chip world that can be traced to Digital Equipment Corp."

Cinea has just scored a $2 million grant to try and jam peoples cameras in theaters to stop piracy.

Noise a problem with your PC? Check out How to Build a Quiet PC.

Here's a long read on Microsoft Licensing 6.01.

Finally, if you have a bit of bandwidth spare (~20-30mb), Check out this amazing acrobat/ninja guy. I had a look at the 18mb clip, Incredible stuff.

Reviews :
PlexWriter 48x Burner @ ClubOCer
Fortisatech A93 from R&B
AMS G-Mono Case Plus mods @ ocia
Abit IT7-MAX2 and Media XP from deviantPC
ColorCases 'X-Bee' ATX PC Case at 3dvelocity
Compex UE202-B 10/100 USB Network Adapter @ subzerotech
Asus A7V8X KT400 from OCNZ
Master Neon LED Fan from viperlair
Imation's RipGO! mini CD burner & MP3/WMA player @ bjorn3d
HighPoint RocketRAID 404 Controller Reviewed by xbitlabs
RocketRAID 404 Controller @ hothardware
Logitech Optical Mouse from eliteguard
Radeon 9000 Pro at thetechzone
Belkin Nostromo N30 Gaming mouse by burnoutpc
Titan Aluminum Fan @ subzerotech
Samsung SM-322 Review from monkeyreview




Scooby-Doo PC! (0 Comments) (link)
Thursday, 10-October-2002 19:11:51 (GMT +10) - by Agg


Now this is cool. :)



Click for the PCDB entry!






Early Thursday Morning (0 Comments) (link)
Thursday, 10-October-2002 00:27:59 (GMT +10) - by Agg


There's a funny matrix parody movie called "Computer Boy" up on AusGamers. It's fairly long and a hefty download (111MB) but worth it. There's some strong language and the occasional fart joke but it's very well done. It's made by a guy from Newtown, Sydney and (like the original) filmed in Sydney. Funny stuff.

Xbit went on a tour of Micron's memory fabrication facility. Sniper noticed they also have an article that speculates about Intel's future CPU offerings.

Another person has died because of playing computer games to the exclusion of other important things.. interesting how the media proclaims "computer games kill man" when it was, of course, his lack of food, water and sleep that killed him. If he suffered the same fate while knitting a jumper, would they be crowing that knitting killed him? Thanks Grant.

Boky noticed that Victoria's Philip Island Raceway is up for sale.. yours for $20M or so.

A few PSU things today.. ModTown reviewed the SkyHawks 400W unit, while the Vantec 420W Stealth PSU is on SilentPCReview. GeekShelter checked out the Zalman 300W while K-Hardware compared no less than 8 PSU's (German, English-ish here).

IQ2Hi spotted this plan to give computers to the poor.

My ADSL plan just got a lot sweeter, thanks Iconoclast.

BasS-InJecTeD reminds us that VIAArena are giving away a Vapochill.

Anthrax spotted some plastic magnets on Wired.

Interesting Forum Threads:
If you have a lot of time (paper models) in Other Toys
Who are you backing at Bathurst? (poll) in Motoring.

Reviews:
Abit OTES GF4 Ti4200 heatpiped video card on Sudhian.
Radeon 9000 and 9000 Pro, 128MB and 64MB on Xbit.
Samsung 17" LCD screen on ModFactor.
Zalman CNPS6000-CU cooler on RipNet.
Intel i845PE and i845GE P4 chipsets on HardCoreWare.
CoolerMaster 111C-SX1 case on Hexus.
MS Multimedia Keyboard on EnvyNews.
Xenon 1810 18" LCD screen on HWZ.
CoolerMaster ATC-201-B-ST case on SystemCooling.
CoolCases Santa Fe midtower case on ClubOC.
Hercules 3D Prophet 9000 Pro 128MB video card on HardAvenue.
Shuttle AS45GTR SiS648-based P4 DDR motherboard on Hardware-TestDK.
Bacata cristO PC case on A1-Electronics.
PC-Look 48cm Silver Rounded IDE Cables on Modtown.
80mm Aluminium Fan Filter on 3DExtreme.
Sapphire Atlantis R9700 Pro video card on Guru3D.



Just to let you people know that don't already. Ausgamers (the people that hosts OCAU) has a new look and feel. Here is a snippet of the release:

It has been a long time coming, but finally the AusGamers crew are proud to present an all-new look for Australia's biggest gaming community network!

We hope that this new look will allow more visitors to the AusGamers Network to find out more about all the awesome services that are on offer here for Australian gamers, and that it will encourage more interaction amongst the continually growing local gaming community!

You can catch all the Gaming Action over @ Ausgamers.com




DDR333 for P4, from Intel. (0 Comments) (link)
Wednesday, 9-October-2002 03:02:26 (GMT +10) - by Agg


Intel announced their i845PE, i845GE and i845GV P4 motherboard chipsets today. There's actually been a couple of reviews already in the last few days, but today the real rush happened. The main things these chipsets bring to the P4 is DDR333 support and support for future hyperthreading-enabled P4 CPU's. We've seen how the P4 benefits from RDRAM's higher memory bandwidth, so we'd have to assume the jump to DDR333 over i845E's DDR266 will bring good things. Read the reviews to find out, I guess!

Accelenation have an overview of i845PE, the basic chipset. HardWareZone reviewed an Intel desktop board based on i845GE, which has integrated graphics. TweakTown have a review of that version also. Digit-Life have an interesting comparison of these chipsets against SiS648 and VIA's P4X400. HardOCP reviewed the Asus P4PE, i845PE-based. Bit-Tech reviewed Albatron's i845PE board.




OCAU on TV? (0 Comments) (link)
Wednesday, 9-October-2002 02:44:08 (GMT +10) - by Agg


Well, the folding team, at any rate. Badg3er might be getting some coverage for the team soon - but needs some help. If you live in Brisbane, you might be able to assist.. and maybe get on TV yourself! Info in this thread.



It has been a bit of a stressful few days days around here with the bush fires. Our hearts go out to the people who lost their entire houses on tuesday.

David and Karma, one of our sponsors, Will be doing the Australian launch of the LitePad at the next Valhalla LAN. (12/13th october) They do look pretty funky. Cheers Goofy[HSK].

There is a Zalman CNPS (Computer Noise Prevention System) roundup available here.

Kasar sent in an interesting article about Hollywood and DVDs.

Lonewolf and Mr.Shadow sent in the PC built by lego men. Seen it a few times, still funny tho. Also, Smack01 wants to show the Wrecked Exotics page. Cruel!

The DDR zone have a handy guide on how to reduce the speed of your fans.

Shalmanese sent in this time waster. Damn thing had me hooked for a while.

Also, Assault Cow (?) sent in a link to bridge builder. If i remember rightly, it had a fair few people addicted a while back.

A US woman has been paid $28 Billion by the courts because she got cancer from smoking.. Thanks Tensop.

A big frozen planet has been discovered! "A newfound frozen world beyond the recognized nine planets of Earth's solar system is the largest object discovered since Pluto was spotted in 1930. Its discovery raises the prospects that yet another object as big or perhaps larger than Pluto might lurk out there."

Zulu wants you to all know that Coke have released a Vanilla version. If that's your thing, go try some.

OCNZ have updated their DDR RAM guide.

Mandrake 9 has now been released for the X-Box. Can't help but smile :)

Guru3d have updated their detonator performance guide.

Reviews :
ATI Radeon All-in-Wonder 9700 Pro @ A1 electronics
ABIT Siluro Ti4200 OTES from hardwaremania
Sony Ericsson T68 Mobile Phone Review by tweakers
CaseAce's GearGrip Pro computer harness @ bjorn3d
NV17 and the NV28 at the same place
Dell Inspiron 2600 from elite guard
Epox 8K5A2+ KT333 @ pc-arena
DION-MX MP3 Player (64MB) Video Review by 3dgameman
PCToys CaseMaxx 610 Review @ club OCer
Albatron PX845E by subzerotech
Prometeia phase change sub-zero CPU cooling system @ active hardware
Belkin USB Flash Drive by 3dvelocity
Tomb Raider for the PocketPC @ futurelooks
AMS gTower Aluminum Case at OCaddiction
Bitsmodding Dual Cold Cathode Kit from monkeyreview
HSC-V62 HSF @ bluesmoke
Chieftec WX-01BL-D Case & SPX-01BL-F Side Panel @ modtown




MaxW's homemade watercooling.. (0 Comments) (link)
Tuesday, 8-October-2002 13:56:53 (GMT +10) - by Agg


A nice setup from MaxW in the PCDB. We're seeing more and more homemade waterblocks and this is a pretty good one. Note also the radiator from a 86 Celica. I got it out with a hammer!



Click for the PCDB entry!






Quake 3 1.32 Point Release! (0 Comments) (link)
Tuesday, 8-October-2002 11:58:41 (GMT +10) - by Agg


From AusGamers: The eagerly anticipated new Quake 3 Point Release is out, taking Quake 3 to version 1.32 and adding a heap of new features, most significantly PunkBuster support#@!#!! Here are some of the changes:
updated network code
added mousewheel support in the console
rcon: fixed rcon not working on NT/2000/XP workstations that have a long uptime
several renderer fixes
Check out the full feature list and grab the Windows update now from AusGamers Files. A Linux update is also available.

This is very exciting news for server admins; this new patch brings Quake 3 into the 21st century with much better administration system (provided through PunkBuster), in addition to the sheer awesomeness of just having a great anti-cheat system. Great to see such dedication from the id team to their product - this version fixes a lot of outstanding problems (such as the rcon on Win32 issue) which have been troubling people for ages.

If you're interested in using Quake 3 for benchmarking, try our OCAU Slayer demo, which really stresses your machine.




Sydney OCAU Weekend Reminder! (0 Comments) (link)
Tuesday, 8-October-2002 01:38:45 (GMT +10) - by Agg


Don't forget, Sydney-ites (well, plenty of people are coming from Brisbane and other places too) .. the OCAU Weekend is on next month! Reserve your spot now!




Monday Afternoon (0 Comments) (link)
Monday, 7-October-2002 16:48:43 (GMT +10) - by Agg


A few things of interest on Wired: Has Google lowered its standards, LSU built a cheap supercomputer and apparently the internet was broken on Thursday.

JimX sent in this time-sucking word puzzle game.

From Yippee-Ki-Yay, regarding A7V333 BIOS 1013: Don't know when this came up, but check out the Asus website. The specific comment is:- "Support 166MHz Front Side Bus CPU".

In case your R9700 doesn't run hot enough already, ExtremeOC will show you how to voltage mod it.

"Tux vs Clippy" is a game for linux on xbox, thanks Yaleman.

Tech-Report have an article comparing a range of P4 chipsets, most notably Intel's new 845PE and 845GE which were announced today.

HotHardware checked out the new P4 chipsets also.

Gideon-Tech show you how to convert a cheap digital thermometer into a thermal probe.

From leperMessiah, a TheReg article about Sun, which notes: he did dwell on the price of StarOffice at $55.95 and claimed Sun partner Telstra was moving to the suite and ditching Microsoft Office for most of its staff.

Aek says a spam-free version of ICQ called ICQ Lite is now available.. we mentioned it earlier when it was in Beta but now it's apparently the real thing.

SystemCooling watercooled a Lian-Li PC70 fulltower.. pretty basic stuff but a nice project.

Dan's found some more flashy things to play with while pretending it's work.

Digit-Life have a roundup of Radeon video cards from Sapphire.. in all the usual flavours.

ClubOC have been going crazy with the reviews: DTS440 Universal SocketA Shim, KingWin KT-436WM-2 case, Volcano 9 CoolMod cooler and Thermalright SK-7 cooler.

HWZ have gone crazy too, posting reviews of: FIC VC19 i845E P4 DDR motherboard, EPoX 4G4A+ i845G P4 DDR motherboard and Everglide's Giganta & Attack Pad mouse surfaces.

EnvyNews have an editorial about being a cheater in games.

Skit noticed something interesting.. exchanging emails via handshake.. as in real-life shaking of hands, not modem initialization. :)

"Live for Speed" is a free demo driving game, thanks Torana.

Interesting Forum Threads:
BF1942 v1.2 Patch + Goodies in Games.
A few reasons for incorrect display of CPU temp in OC & HW.
What's the scariest thing that's happened to your PC? in OC & HW.
Handy Diagnostic Tools in Troubleshooting Help.
Wireless FAQ in Networking and Internet.
Programming Links and Resources in Graphics and Programming.

Reviews:
Compex NP16 wireless bundle on SubZeroTech.
Lian-Li PC6083 case on JSIHardware.
Thermaltake Silent PurePower 360W PSU on OCWarehouse.
CrazyPC Red Rectangle Window kit on MikhailTech.
D-Link AirPlus Wireless Networking bits on DigitalDomination.
Gigabyte GA-7VAXP KT400-based socketA DDR motherboard on AusPCWorld.




Monday Morning (0 Comments) (link)
Monday, 7-October-2002 03:16:17 (GMT +10) - by Agg


Mr-Tweak sent in this train to play games auction on eBay.. A day of instruction in the finer points of computer gaming by the #1 ranked player in the world, Johnathan 'Fatality' Wendel, conducted at the bidder's choice of location.

Rogue spotted this Ikea Breadbox PC.. nice.

Check your email security with this test, thanks Boky.

The music industry continues to chase down illegal music traders.. trying to get an ISP to identify a subscriber accused of illegally trading copyrighted songs, thanks Jack.

TechWareLabs have a shootout of integrated video motherboards.

Here's a list of the top 20 security risks and what to do about them for Windows and Unix, thanks Mike.

From Chee: The latest dets 40.72 beta was released on the 3rd of october.

From Vindaloo, about Racer: It's a cool open source game for Windows, Linux, Mac (sorta) and IRIX. Only several megs big, Racer is an car game that tries to fully simulate real world physics. Very buggy and still in pre-release development but you can download new cars and tracks, and it's a great timewaster.

From Driver: The German based Chaos Computer Club is at it again with another installation of their Project Blinkenlights display, where by they utilise the side of a building as a huge interactive computer controlled dot-matrix display. This time it's in Paris with a larger 20 story by 26 window matrix including greyscale support.

enfz noticed that Kevin Mitnick's laptop is up for auction.

Interesting project on SystemCooling.. a clear case with fish (not real fish unfortunately.)

Edj sent word of new faster memory from ATI, for use on video cards.

Tweaktown have an AMD overclocking guide.

Digit-Life have a roundup of professional video cards.

Bern notes this interview with the creator of the Slackware Linux distro.

From James: This was in slashdot this morning - two 1.5million USD Sun servers case modded... but only slightly :) Sun product info here. Looks great. :)

Reviews:
Imation FlashGo! flash memory reader/writer on Bjorn3D.
CoolCases Santa Fe case (video review) on 3DGameMan.
Sharp LL-T1820 LCD monitor on G3D.
Zalman CNPS6000-Cu cooler on ByteSector.
Swiftech MCX462-U cooler on Bit-Tech.
Vantec CopperX CCK-7025 P4 cooler on ViperLair.
CoolerMaster HSC-V62 Thermal Sensing Cooler on 3DXtreme.
Swiftech MCW462-UHT waterblock/peltier on XtremeSystems.
Thermaltake G4-VGA cooler on OCHardware.
Corsair XMS3200 DDR400 SDRAM on Xbit.
Thermaltake Xaser II 5000 case on TobiTech.
Directron Sound Card Controlled CCFL case lighting on Virtual-Hideout.
Procase/Morex Cubid 2677R mini-iTX case on TheHardWire.



Zdent reports that Microsoft next week plans to disclose more details of a forthcoming update to its Exchange Server communications software, including new features for the Outlook e-mail program. More info over @ Zdnet.com

e-Week reports also on Microsoft that they intend to release a killer application for the Tablet-PC, to do with an electronic publishing solution. More on that over @ eWEEK.com

The Word over @ PalmInfocenter is that Sony has announced their OS 5 NX Series. The website says that these models run Palm OS 5 on a 200mhz ARM CPU (Intel XScale PAX250). They have a high-Resolution TFT 320x480 screen, 16 MB RAM, 16 MB ROM, a new wireless expansion slot, Memory Stick slot, a built-in voice recorder, MP3 player and an internal mini keyboard. You can find pictures and more info over @ Palminfocenter.com

ExtremeTech and Arstechnica have gone into some detail on what Intels next CPU will have in store for us: Hyperthreading. You can find out all about this new feature by going to either ExtremeTech.com or Arstechinca.com

In another company note Icrontic has a detailed look at AMD's Hypertransport technology and what it will bring to the tables... More over @ Icrontic.com

Tom's Hardware Guide has a look at the new AGP 8x on the NV18 and NV25 Chipsets. More info on that over @ THG.com. Just don't expect to be in awe over the new 8x specs as most games with not benefit at all from it. But well worth a look to see what it has got for furture generations of chips, games etc.

Zdent also reports on some interesting technologies that might redefine the way we interact with our PC with what they call a "mouse gesture". There is also a story about sharing files on digital cameras without the use of a PC. More info over @ Zdnet.com

Digit-Life are reporting two new Pocket PC PDA's the Viewsonic Version and the Dell Version. Both Links have pictures and specs to boot. Also out of interest check out the price of the Viewsonic one .....

CNN reports that the U.S. government released a list of top (20) cyber-security holes on Wednesday and unveiled a system to help government techs find and patch them. More info on that over @ CNN.com

In an old note, bit-tech has a look at the Swiftech MC462-U in a what looks to be a detailed review. The Review can be found over @Bit-Tech.com

Today's Funny Story comes to us via Mjollnir, the Daily Bull (Please note the Website name :) reports that Nvidia has unveiled a New Video Card for Porn Enthusiasts, more over @ thedailybull.com

Also, sorry for not posting any news recently, I've been trying to get over the cold or what seems to be one that I have had for the last week.




Saturday Arvo (0 Comments) (link)
Saturday, 5-October-2002 14:16:02 (GMT +10) - by Agg


Argh, I've got some horrible flu thing.

The editor of The Australian newspaper has aired his views on our defamation laws.. that they should be ditched.

LANAddict have a HDD Window Mod guide posted. I've definitely got to do one of these mods myself one day. :)

Some more info here about the BugBear virus.

Dr Karl's study on belly-button lint has won an award.. of sorts.

Apparently Melbourne is the best city in the world to live in. Sydney came 8th. Pfft. :)

From Mal: I really think Cathar's work in this thread is outstanding.. He has designed a block that will outperform the BEST waterblocks on the market by several (up to 5C) degrees. He has then had it made and tested it extensively. There have been many contributors along the way, with ideas flowing thick and fast. In my opinion what OCAU should be all about...

Reviews:
Vantec Stealth Fans on OCWarehouse.
TwinMOS 256MB DDR400 SDRAM on TweakTown.




Saturday Morning Reviews (0 Comments) (link)
Saturday, 5-October-2002 08:17:26 (GMT +10) - by CoRDS


Just some quick reviews this morning (and no i didnt get any peanuts either, but i did start my new job)

Reviews:
Epox 8K5A2+ Motherboard at NeoSeeker
ATI Radeon 9700 Pro at The Tech Zone
AMD Athlon XP 2700+ & 2800+ at A1 Electronics
ABIT Siluro GeForce4 Ti4600 at Tweakers Australia
ATI Radeon 9700 Pro at AMD 3d
3ware Escalade 7850 Controller at Xbit labs




Double-bong Action! (0 Comments) (link)
Saturday, 5-October-2002 01:42:58 (GMT +10) - by Agg


Check out this impressive PC from Master_eT.. with a twin-bong watercooling setup! 9 pictures of the rig in his PCDB entry:



Click for the PCDB entry!






My computer is hissing.. (16 Comments) (link)
Saturday, 5-October-2002 01:32:26 (GMT +10) - by Agg


I've received this in email from a few sources now. I don't know who took the pictures or what the original story is, but I figured I'd mirror them here..



Dust I can deal with, and maybe even a dead mouse.. but a red-bellied black snake is a worry. :)




Friday Arvo (circa beer o clock) (0 Comments) (link)
Friday, 4-October-2002 17:29:17 (GMT +10) - by Lujan


what? We are supposed to get peanuts! And I thought I was doing this out of the goodness of my heart.

First up, a dream come true for all you helpdesk employees, Tech-Report have reviewed a PCI card that can restore a users computer to the way it was before they, a> opened that virus, b> deleted the windows directory cause it was taking up space, or c> tried to install kazaa and now are inundated with gator adds.

OC Addiction have a article for all you budding case modders, Case Modding 101.

A first for everything, this bill in the US senate actually increases your right to copy stuff, rather than limits it. Thanks Mitch

Robert let us know that there is yet another virtual keyboard available, kinda makes my ps2 kb/mouse feel obselete.

Want to build yourself a robot? This Zdnet Article shows you how to turn a laptop into a robot. Thanks Bill.

nza sent word that 3dAvenue have a sneak preview of Microsoft's Age of Mytholgy

Josh sent word that the US State Dept Website was hacked

Vindaloo sent word that Sooty got high, and was sensored on British TV.

Finally, Leppermessiah sent word that Nokia 7650 owners can now play doom on their phones.

Reviews:
USB Light Gun on MonkeyReview. (do they get peanuts?)
Asus KT400 MB on Hardwarezone.
Samsung Yepp-30SH MP3 Player on EnvyNews.
Shuttle SS50 on Sudhian.
Cool Mod on Overclockercafe.
AMS G-Mono Midtower Case on OCIA.
ATI Remote on Tweaknews.



The peanuts are good! This time, when i checked the news box, there was stuff in there!

First off, Tweakers Australia are holding a competition where you can win ThermalTake gear. All you have to do is spam their forums until you have 20 posts, then goto this URL and sign up for the comp. This one is open to everyone around the globe! Thanks nutty.

Graham sends word that AMDZone have a review of the XP 2800+ running on a nForce2-based board! Didnt the [H] have this the other day? Click me.

Active-Hardware have a review of the EPoX 8k5a3+ here. "Six years ago, EPoX was nothing more than just another name in the motherboard marketplace. Today, they stand shoulder-to-shoulder with industry giants ABIT and Asus, thanks to products with a high reputation for Overclocking. The innovative 8K5A3+ follows in that vein, and is based around the VIA KT333 chipset, which provides it with support for DDR333 memory, and ATA133 drives."

Overclockers Online has a new review of Hercules' new powercard based upon the Radeon 9700 PRO GPU from ATI. Add to that 128MB DDR memory, DVI out, TV out and great overclocking potential and you got a killer card! Mmmmmm, 1600x1200 at 200Hz.... Thanks Tim.

Creative have recently released the Nomad Jukebox 3, and OcPrices.com have a review of it here. They say: "The Creative Jukebox 3 is clearly being targeted at the audiophile market as well as the casual jogger who likes listening to tracks while they exercise. With a Signal to Noise Ratio of >98dB on the line-out (>96dB on headphones), a frequency response of 20Hz - 20kHz, and a Total Harmonic Distortion of <0.1%, the DAP jukebox has music quality in line with many top-spec Hi-Fi separates, and would, I'm sure, be a welcome addition to even the most Naziesque of audio enthusiasts."

For all you Extreme Cooling guys! Red&Blackness have reviewed a very small pump. About the size of a gameboy cartridge! The Sicce Micra.

Scott from ipKonfig sends word his site has a review up of the Vantec AirFlow Heatsink, with a TMD fan! They test it up against a XP 2200+.

Well, thats about all from me today! Remember, if you find anything related to our content, send it to the OCAU News Box!!!



ZZZ has issue 146 out to cure all your insane cravings. This time they have "Laser defense jets, Very cool new solar technology, Keeping Venice afloat and Artificial eye-focusing"

Logitech have gone all out and released an 8 button version of their optical mouse. Both corded (MX500) and cordless (MX700). The cordless version has a docking/charging station. Picture here and specs here(Mx500) and here(Mx700). Thanks petal666.

It's been around for a while now, but Decker seems to want more people playing Soldat. Pretty crazy fun.

There is an article entitled Socket A Upgrade Potential: Tips, Tricks, and Overclocking. Might be worth checking out.

Apparently, Telstra is to stop rolling out pair gain. Also, AOL|7 moving to broadband.

A report has found that $20 Million worth of Sydney School PCs have been stolen over last 7 years. Ouch!

Also, Wireless Broadband is starting to heat up! The competition, not the service :)

HardOCP have a roundup of waterblocks for all you hardcore coolers.

Kasar sent in a funny story about the RIAA suing radio stations for giving out free music. Yes, it IS a joke.

Reviews :
Creative Webcam @ darkvision
Vantec Thermoflow Fans Video Review> from OCers club
ESGN Nanotherm Silver Thermal Paste Review
AeroFlow Heatsink w/TMD by ipkonfig
PlexWriter 40/12/40A reviewed @ ocmodshop




Early Friday Morning (0 Comments) (link)
Friday, 4-October-2002 01:48:27 (GMT +10) - by Agg


Musta been a batch of bad peanuts or something.. I think all my newsmonkeys have died. Only Darkness has endured!

David wrote a cool thing: I made a little OCAU reg tweak that adds "OCAU" to the right click menu of IE (when text is selected) and allows easy searching of the forums. Thread about it here, download it here.

Marz spotted the world's funniest joke.. and it's even funny.. a bit. :)

ArsTechnica have an article on Hyperthreading and Superthreading.

ExtremeSystems have a guide to voltmodding the Radeon 9700 Pro. Check out our review of this card here.

I can't believe people are still falling for the Nigerian Scam.. some of the baddies have been busted now anyway, thanks Robin.

Having said that, looks like we fell for the blondes are going extinct story.. which apparently isn't true. Yay. ;)

Perhaps a life of crime isn't on the cards for this guy.. funny stuff, thanks Sniper.

OCWorkbench reviewed the Gigabyte 8SG667, an SiS648-based P4 DDR motherboard. They noticed there's a secret tweaking section in the bios! Those sneaky Gigabyte engineers.

One of the biggest mod chip manufacturers may be going bye-bye soon, as Microsoft have unleashed the lawyers.. thanks Dan.

Quilb spotted this SysAdmin Career Guide thing, funny.

Mark noticed that, in the wake of cutting their HDD warranties from 3 years to 1 year, Western Digital will let you buy an extension back to 3 years for $20USD. Hmm.

DWPG have an article about electromigration.. haven't heard that one since the days of burning in Celeron 366's.

I actually wrote "Viruses" for the title of my earlier news post, but corrected it to "Virii" immediately after. Now, Martinus tells me I was wrong to do that.. hmm, I'm sure I can work that tidbit into the next geek cocktail party I go to. :)

Reviews:
Lite-On 48x24x48 CDRW on TechWareLabs.
ATI Radeon 9700 Pro video card on Hexus.. our review here.
AG Neovo F-15 LCD screen on PlanetSavage.
AthlonXP 2800+ socketA CPU on 3DVelocity.
AOpen AX4B-533 P4 DDR mobo with tube audio on HWZ.
Sparkle Platinum GF4 Ti4600 video card on HWZ.
Everglide Optical Mousepads on SubZeroTech, our smashing review here.



Not sure if this is old news or not, But "An MBM 5.2.0.0 update has been issued relating to boards with the VIA VT8235 southbridge (ie Asus A7V8X) at mbm.livewiredev.com" Thanks Ambush

LAN addict have a video up on constructing a LEGO computer case.

There is a BOFH survey up. Looks pretty funny. Thanks Scott

Here is an article on how to construct an Audio LED VU meter. As you do. :)

Linux enthusiasts got Windows 2000 running in a Mandrake virtual environment, on an XBox!

Apparently, China has released its first CPU

Wishing Slashdot a happy 5th B-Day!

Ever wonder what OS runs games the best ?

There have apparently been a few scams involving Paypal. Thanks Iroquois.

Melbourne is getting a free Wi-Fi trial! Pity it's in melbourne tho :) Thanks Bill.

The bigwigs from some of the largest music companies in the world have been ordered to cough up $143 Million after a court ruling. "The world's five largest music companies and the three largest music retailers will pay $143.1 million to settle a CD price fixing case launched by New York and Florida two years ago..." Ouch.

"The last natural blondes will die out within 200 years, scientists believe." Must, resist urge to make a blonde joke...

Reviews :
3D Prophet 9700 Pro from guru3d (16 pages!)
Swiftech MCX462+ @ overclockers.com
Vantec Thermoflow Temp controlled fans ""
Vantec's AeroFlow Preview @ DataFuse.net
Matrox Parhelia from xbitlabs
Samsung SyncMaster 171MP LCD Monitor at futurelooks
ECS AG400 - Xabre 400 Reviewed at sudhian
Matrox Parhelia @ Viper Lair
Xoxide Baybus Review @ The Tech Zone
MSI KT4 Ultra mobo from a1-electronics
Athlon XP 2800+ CPU Review @ X-bit labs
Shattered Web Appliques Reviewed @ 8BallsHW
Connect3D Radeon 9700 Pro Review at techseekers
Asus AGP-V8460 Ultra Deluxe @ gotapex




Early Thursday Morning (0 Comments) (link)
Thursday, 3-October-2002 01:40:52 (GMT +10) - by Agg


Chris noticed that Microsoft seem to be concerned about losing market share down under. More info here, thanks Eman.

Thommo found an article about an online version of GTA3.

OCAddiction have a roundup of GF4 Ti4200 video cards.

News from the Geek Food forum, from PostModern: The September Geek Food Cook-Off has come to an end. The dual winners are Axe_2_gr1nd with his Pizza Toast and BOTH of cuahtemoc's entries: Very Easy Mornay and Very Easy Stir-Fry. Congratulations to the winners. The October Cook-Off is Spaghetti Bolognaise. Everyone has a Spag Bol recipe, so if you think yours is better than everyone else's, post it and find out if it is ;). Geez.. and here's me eating cold pizza and poptarts for dinner.

2CPU have an article about Hyperthreading and performance.

Win a CD and some cred by designing a CD cover over on RiceTek.

Jediguy and Kn'thrak both sent in word of a new movie trailer: This is the excellent full screen trailer for Lord of the Rings: The Two Towers. To directly download, go to the Apple web site here and to discuss it in the forums, go here. Birdman spotted the Star Trek Nemesis one, too. Mmmm. :)

Dan has a few more letters with answers.

eDust noticed some interesting SETI@Home info.. regarding the data for the project coming from Australia's own Parkes Observatory soon.

Gotten a speeding ticket? Just email the judge your excuse.

Mojo sent word of a new fastest drive from IBM. I'd trade a bit of speed for a lot more reliability anyday.

Z found this big scary car.. the MonsterLimo. Perfect for dropping the kids off at school.

Ben sent in these Q3 Patches which apparently improve performance on Athlon systems.

Flecktone noticed this extremely addictive lego game, the sequel to Junkbot which we linked a while ago.



A few people sent in more info about the virii doing the rounds.. apparently the printing-mess one and the credit-card-info one are the same, namely W32.Bugbear@MM.. but there's another one called Opaserv Worm which has had a comeback yesterday. Some more info from Mitch.. Here's Bugbear and Opaserv Worm details. Includes Removal tool (will work on NON NAV Computers as well). Also warn that it will infect from preview pane. So users are advised to go to here, here and here and install relevant updates for IE.

Apparently the latest signatures for (at least) NAV and VET can kill Bugbear, so whatever virus software you use, update it. If you don't have any, grab AVG Antivirus, it may not be the best out there but it's free.




nForce2 and XP2700+/2800+ stragglers.. (0 Comments) (link)
Wednesday, 2-October-2002 13:22:37 (GMT +10) - by Agg


AMD - official announcement
AMDMB - AthlonXP 2700+
AMDMB - Asus's nForce2 motherboard
3DVelocity - Asus's nForce2 motherboard
Sudhian - nForce2 and XP2800+
LostCircuits - Athlon XP2800+
HardCoreWare - AthlonXP 2700+
SimHQ - AthlonXP 2700+
LinuxHardware - AthlonXP 2700+
PCStats - AthlonXP 2700+




Late Tuesday Night (0 Comments) (link)
Tuesday, 1-October-2002 23:59:24 (GMT +10) - by Agg


There's another nasty virus going around.. tries to grab your credit-card details. Info here thanks Pak and here thanks Iroquois.

Simon warns about another one, that sounds different: The virus once activated the virus enumerates all corporate domains and printers in those domains and sends multiple print jobs to those printers until the printer is exhausted of paper. I cant pin
point this to an identified virus yet. The file that is being printed is al squiggles in the format of an executable file (starting with "MZE"). If any of your readers have large networks with lots of printers they may want to set NT level security on their printers to only allow print jobs from specified local locations/domain NT groups.

Yet another one here from Iroquois. I think that one is old news tho, I've been getting those emails for a while now.

TechPC have been voltage modding the Abit IT7-MAX, P4 DDR motherboard.

Hawk spotted some cool Paper Airplane designs.

The Aust Govt wants to to be able to ban websites without letting anyone know what they are, thanks EMan.

Digit-Life have their nForce2 and XP2800+ reviews posted.. Active-Hardware have their XP2700+ review posted too.

A heap of stuff from Gandalf: The True Cost of Free Music: Kazaa is trying to build a viable business around free music downloads, but music listeners may be forced to pay a steep price. 500,000+ Webmasters Boycott 314 Major Online Merchants And Ad Networks For Deceptive, Fraudulent, Illegal And Unfair Business Practices. MIT and the OpenCourseWare team are excited to share with you a first sampling of course materials from MIT's Faculty. California targets spammers with $US2m lawsuit. 'Six million crystal tubes' in China's first CPU. Red Hat Linux 8.0 gets mixed reception. ISPs furious over Telstra stalling tactic.

Melbournites with pocket PC's might be interested in the Melbourne PPC User Group, thanks Cameron.

Reviews:
Gigabyte GA-7VXP KT400-based socketA DDR motherboard on OCNZ.
MSI KT3 Ultra and GF3 Ti200 socketA DDR motherboard and video card on BlueSmoke.
Universal SocketA Shim on ClubOC.. not heard much about those for a while.
Thermalright SLK-7 cooler on SystemCooling.




XP2700+, XP2800+ and nForce2! (0 Comments) (link)
Tuesday, 1-October-2002 22:40:05 (GMT +10) - by Agg


Told you today would be big (eventually).. with 2 announcements. First up is AMD's dual announcement of XP2700+ and 2800+ CPU's.. these are presumably the subject of this webcast on AMD's site today. Anyway, they're based on the Thoroughbred core and boast a 333MHz (DDR) FSB.

Also, NVIDIA's nForce2 chipset has been announced. This is a socketA DDR chipset supporting the 333MHz FSB of the new chips.

Most sites are combining their reviews/previews of these 2 products as they're obviously well-matched. So, based purely on what they said in their news mailouts, here's what's on a few sites:

HardOCP - AthlonXP 2800+
nV News - nForce2 and XP2700+
Bjorn3D - XP2700+
Hexus - nForce2
HotHardware - nForce2 and XP2700+
DeviantPC - XP2700+
TheTechZone - XP2700+
Tech-Report - nForce2 and XP2800+
AnandTech - AthlonXP 2800+
AnandTech - nForce2
AcesHardware - nForce2 and XP2800+
Computerbase - XP2700+ and XP2800+ (german)

And (Hah! I knew it!) VIA have said that their KT400 and KT333 chipset products really are ready for 333MHz FSB already. Oh, what a surprise. :)




Tuesday Night (0 Comments) (link)
Tuesday, 1-October-2002 20:55:47 (GMT +10) - by Agg


ATI announced their Radeon 9700 Pro All-In-Wonder card yesterday. It's the all-singing, all-dancing video-in and video-out version of their high-end 3D card we reviewed here about a week ago. Previews, reviews, articles etc.. here on AnandTech, here on Tech-Report (we linked this one earlier) and HotHardware.. while RageUnderground have some videos of it in action.

A heap of people sent word that RedHat Linux 8.0 is now out.. there's a review here, thanks Pike.

Interesting thread here.. showing some supercooled R9700 stuff (as well as a bunch of animated superhero graphics.. okey dokey.) Unfortunately, the images all seem to be directly ripped from Muropaketti and Holico's site.. so they are paying for the bandwidth but not getting the kudos. Oh, and anyone who complains about the "no images in sigs" rule in our own forum, I refer you to that thread for why we have it. :)

Reviews:
Belkin 8-port LAN switch on BlargOC.
RomTech Trios 2 HDD switcher (video review) on 3DGameMan.
Leadtek Winfast TV2000XP tv-tuner card on Tech-PC.
Antec TruePower 430W PSU on TweakNews.
Lian-Li PC-6089 case on ExplosiveLabs.
MSI 648 Max P4 DDR motherboard on Bench-House.
Coolink H1T heatsink on FrostyTech.




333MHz-FSB AthlonXP? (0 Comments) (link)
Tuesday, 1-October-2002 19:03:45 (GMT +10) - by Agg


No sign yet. :) Actually, there's been at least 2 reviews put up and then immediately yanked. Seems some people have misread the non-disclosure agreement. This thread in our AMD Hardware forum is where people seem to be hanging out and waiting. There's a review here which is still up, but the absence of pictures of the core etc makes me a little doubtful about that one.

The NDA apparently lifts at 10pm Sydney time, so stay tuned. :)




Congrats to Daiz! (0 Comments) (link)
Tuesday, 1-October-2002 17:42:39 (GMT +10) - by Agg


He wins our first "early-signup" prize for the OCAU Weekend.. an OCAU T-Shirt, 2x OCAU Stickers, an OCAU Case Badge and a tin of Penguin Mints.

You too can win stuff, but more importantly have fun with your fellow OCAU'ers in Sydney.. by coming along to the OCAU Weekend!




Tuesday Morning (0 Comments) (link)
Tuesday, 1-October-2002 02:13:11 (GMT +10) - by Agg


First day of the month.. supposedly some big things happening today, not the least being AMD's 333MHz-FSB CPU's, if you believe the rumours. I guess we'll find out at 2PM AEST when midnight hits the shores of the USA. :)

Some more info on dwindling hdd warranties on News.Com.

Here's another reason not to respond to pyramid scheme spam.. not only doesn't it work, but it's illegal.

SystemCooling want you to tidy your PSU cabling.

Dredd spotted this article about off-the-shelf modded and overclocked machines.

I think we've seen this before, but Marz sent in info about explosive microprocessors.

Leftarc spotted an article about keyboard pizza.. eew.. (looks at scummy keyboard)

AMDWorld compare budget video chipsets from ATI (Radeon 9000 Pro) and NVIDIA (GF4 MX440).

Reviews:
PicoDisk Crypto 128MB encrypted USB storage on Bjorn3D.
Corsair XMS3200 DDR SDRAM on TweakTown.




Cabling Nightmare! (0 Comments) (link)
Tuesday, 1-October-2002 01:08:52 (GMT +10) - by Agg


Not sure where these pics came from originally, but Gary sent them along - titled "Beirut Telecom":



click images to enlarge


And you thought your cabling problems were bad..




Monday Night Reviews (0 Comments) (link)
Tuesday, 1-October-2002 00:01:06 (GMT +10) - by Agg


ATI Radeon 9700 Pro All-In-Wonder video card on Tech-Report.
Samsung Syncmaster 171MP LCD screen on FutureLooks.
Sapphire Radeon 9700 Atlantis Pro video card on GotApex.
Zalman CNPS-6000cu copper cooler on GeekShelter.
Vantec Copper Rounded IDE Cables on ViperLair.
Thermalright SLK-800 cooler on OCWareHouse.
Senfu AC-2668 heatsink on A1-Electronics.
Swiftech MCX-4000 P4 cooler on EnvyNews.
Case-Mods UV Accessories on Virtual-Hideout.
Vantec CopperX470 P4 cooler on SubZeroTech.
Asus GF4 Ti4400 video card on MonkeyReview.
Belkin Regulator Pro 650 UPS on PC-Arena.
Thermalright SLK-800 cooler on ModFactor.
Lian-Li PC6085B case on ModTown.



---
Advertisement:


All original content copyright James Rolfe.
All rights reserved. No reproduction allowed without written permission.
Interested in advertising on OCAU? Contact us for info.