December 2002
Tuesday Midday (0 Comments) (link)
Tuesday, 31-December-2002 12:07:29 (GMT +10) - by Agg


Hey, it's nearly 2003. Where's my flying car then?

Here's an interesting (and long) article about life as a sysadmin on SMH.com, thanks Sniper.

Moose22 spotted this funny spelling Athlon letter to PCUser. Surely he's not serious.. but the "Reader Solution" replies are kinda funny too.

From ApeOfJungle: I found a virus-scanner that appears to do the lot for free, if you're a home user. It's called "Avast" and can be found here. You download a key which makes it valid for 1 year. AVG AntiVirus is another popular free-for-home-use option, available here.. you will be able to use it without any limitations for life of the product. So, fix your PC and stop sending us virus emails. :)

If you've seen the second Lord of the Rings film, you've probably been amazed at the lifelike rendered character Gollum. There's some hi-res pics here, thanks Gaz.

SilentPCReview checked out the AOpen AX4GE Max motherboard. It's a little different, with an on-board fan controller they called SilentTEK. The system allows the user to establish a feedback loop between CPU temperature, as reported by the CPU core thermal diode, and the voltage that controls the speed of the cooling fan(s). The incorporation of CPU thermal diode reporting of temperature gives the system a high degree of consistency and accuracy. AOpen have faded from the spotlight a little lately, but good to see they're still experimenting with new stuff. Their valve-amp onboard-sound motherboards were a pretty impressive experiment, too.

From Draxx: I just installed XP Tablet PC on a Virtual PC on my machine and I noticed this in the system properties. I thought I better take a snapshot and post it in. Dont we all wish they were that fast :)

Funny So I Married a Geek article on Monster-Hardware, thanks Josh.

Chaintech's website has been displaying this message courtesy of a Brasilian hacker for a few days now. Maybe their webmaster is on holidays, thanks PeepingTom.

Phalanx noticed this town being sold on Ebay, complete with post office, cemetery, a mile and a half of riverbank and more than a dozen cabins and houses. 1.8M USD seems pretty cheap for all that.

Timewasters: Overkill, an ASCII deathmatch game from Cypher and NASCAR Racing in Shockwave from Asuka.

Reviews:
Cutting Edge PSU Mod Kit on OCWareHouse.
DFI NT72-SA i850E RDRAM P4 motherboard on PCStats.
Arkua 838T-7G low-profile P4 HSF on FrostyTech.
Seagate ST380023AS SATA HDD on Hexus.
Plextor 48X USB2.0 CDRW drive on HotHardware.
BeanTech BT84 Acrylic Case on Virtual-Hideout.
Leadtek K7NCR18D Pro nForce2-based socketA DDR motherboard on Riva3D.
Tocools Regal HSF on WorldOC.
Albatron Ti4680P-Turbo GF4 Ti4200-8X video card on PCStats.
Lost In Space LCD Panel on RipNet.
Crystal Clear 4-LED Blue Fan on EnvyNews.
Inno3D Tornado GF4 Ti4200-8X video card on BoogleTech.
Western Digital WD400JB 8mb-cache 40GB HDD on XtremeMods.



Looks like its time to update your virus scanner again. Judging by the amount of "love.scr" trojans in my mailbox this last few days, a few people are going to get caught by this one. More info about it at Symantec.

For all the Perth and West Oz lan'ers, a reminder that Red Flag Lan Fest is on this coming weekend. Saturday 4th January and Sunday 5th January. Get your registrations in early as seats are limited. I plan on dropping in for a while so I hope to see plenty of OCAU members there.

Everyone needs a mouse-pad, and the nice people at Viper Lair have a Mouse Pad Round-up for all your mouse padding needs.

LCD displays have become very popular over the last year or so. I have one, and so have many other people. If you want your machine to stand out from the crowd, you might want to think about using a Vacuum Fluorescent Display (VFD). Matrix Orbital have some serial versions available and ExtremeMhz have posted a review of one for you.

The Vantec Nexus Multifunction panel has been in the news a bit lately. It is a fairly straight forward system display device along the lines of the DigiDoc series and similar. ExtensionTech have got their hands on one and taken to it with their mod skills and a can of spray paint.

Monster-Hardware review an OCsystem Enhanced Geforce 4 Ti 4200. How exactly does the Ti 4200 differ from a vanilla GeForce 4 Ti 4200? Read the review to find out.

Another review for you, the Intel D845PEBT2 Blue Mountain i845PE Motherboard. From S-ATA, to Ethernet and USB 2.0, it's got is all. But, does it overclock you ask? Go see for yourself...

The Mechwarrior game series has been around for quite some time now. The latest addition is Mechwarrior 4: Mercenaries. Planet Savage have a review for you.

And if you still don't own an LED fan, Overclockers Online have reviewed several of them here.

Digit-Life have an article titled "Facts & Assumptions about the Architecture of AMD Opteron and Athlon 64". Some nice pictures of the new chips and a good read as well.

Todays time waster...err, flash game is "Way Of The Stick"

Thats all for now...



Just a brief news post from me. Sleep beckons the weary night shift worker.

This from enfz. "Notebook reviewing at its best, how durable and strong is the notebook? Check out the link and pictures". Notebook Crash Test.

Digit-Life have a huge roundup of UPS devices up on show. Included are about thirty various offline and online UPSs for you to check out.

thetron wants to let us know that PHP v4.3.0 has been released. "This release contains a multitude of changes, bug fixes and improvements over the previous one, PHP 4.2.3."

Virtual-Hideout have posted a coverage of the CPL Winter C3 2002. Lots of nice gadgets on show there.

How would you like a spare you? Or another me? Now thats a worry. If you haven't seen a newspaper in the last day or two you might have missed the article about the arrival of the worlds first clone baby. Read more at New Scientist.

Reviews.
Antec Plus 1080 AMG Server Case on Overclockers Online
Swiftech H20-8500 Watercooling Kit on OIA
Vantec's IceberqDDR at DataFuse
Corsair XMS3500 512MB DDR Memory at EXHardware!




Saturday Midday (almost) (0 Comments) (link)
Saturday, 28-December-2002 11:28:38 (GMT +10) - by Mred32


Home Networking 101. Thats the title of a new post over at Xtreme PC TECH. Might be worth a look as more and more people have multiple PCs at home these days.

Want to know how to make the Radeon 9500 Pro overclock-able step by step? Read this. All the tools you will need are there as well.

Digit-Life have posted part 3 of their Intel 845E motherboard roundup.

ipKonfig.com has a write up about their Radeon Voltage mod on the Radeon 9700 video card with the Swiftech MCW50-T water block sporting an 80W Peltier. Sounds sweet. Have a look here.

More on the subject of Radeon cards. xcalibur sends word of some new drivers available for Radeon cards. Omega drivers for Radeon based on Cat 3.0.

Remember about a year ago there was a lot of talk about Quad Band Memory. Where did it go? It might be finally on its way if this article is anything to go by.

Overclockers New Zealand have updated their DDR RAM Guide with Mushkin PC 3200 and Transcend PC2100 DDR RAM. If you haven't read this yet you can find it here.

I want one of these. Its a Samsung SPL4225 Tantus 42 inch Plasma Display. Mmmmm, Plasma!

This from Morgan, news that Kevin Mitnick, the hackers cult hero, is due to finish his parole soon and might be allowed to use the internet again.

For the Bigpond users out there, you now have access to another file mirror for all those large downloads and stuff without having it effect your monthly data allowance. But it comes at a price.

Reviews.
Leadtek WinFast K7NCR18D-Pro nForce 2 Motherboard on pureOC
Globalwin CAK4-76T Copper Heatsink on frostytech.com
Abit Ti4200 OTES at Nexus Hardware
Zalman CNBS 6500B-Cu Heatsink at Overclockers Online
Abit KD7-RAID at The Tech Zone
Trek ThumbDrive Smart at Viper Lair
Cooler Master ATC-201a-SX1 on SystemCooling
Albatron KX400-8X Motherboard on SubZeroTech




Digital Picture Frame (0 Comments) (link)
Friday, 27-December-2002 13:04:34 (GMT +10) - by Agg


Nice project from Thydziks - a picture frame that sits on your desk, but is based around an LCD screen.. so you're not stuck staring at the same picture all the time.



Click for the PCDB entry!





Friday again. If we can get through the weekend, we will only have to survive new year and then things can settle down to some sort of normality again. I could do with some normality.

X-treme PC Tech have put up an article all about tweaking and modding the cars in GTA3. Seems theres a lot you can do to them.

X-bit labs have compared several video cards. ATI Radeon 9500, Radeon 9500 PRO, Radeon 9700 versus nVidia GeForce4 Ti4200, GeForce4 Ti4600. Full article here.

For all of the Lord Of The Rings fans, there is a Two Towers (have to get myself down to see this) forum thread including a review from our own forum member, jediguy.

Club Overclocker take a look at the Iwill MPX2 Dual Athlon Motherboard and talk about how to convert an Athlon XP into an Athlon MP. Read it here.

News today that TwinMOS have released a 1Gb DDR DIMM module. Thats 1 Gigabyte of ram in a single stick. I am yet to see an independent review of these but you can find a review of the TwinMOS PC3200 DDR400 SDRAM at The DDR Zone.

AMDWORLD have their 2002 Awards up, where they take a look at the changes that took place and what the manufacturers tried to focus on throughout the year.

Nigel sent this link in. Its an article on The Inquirer about a new heatsink design which the manufacturers claim "will give up to 80 per cent better cooling than conventional sinks". How do they do it? Read it and find out.

Dan from DansData.com has a new batch of letters for you to read. Things like "von Neumann bottlenecks, acronym decoding, making IE save stuff properly, page file size numbers that don't add up, dodgy Microsoft hardware, RAID-O under WinXP, mouse speeds, CD burning speeds, drive partitioning, and Socket A versus Socket 478".

If you are new to Win XP/2000 and want some information on what all of those services do, or you want to know which ones you can safely disable, then have a read of this guide over at BlackViper. Thanks MiGiSHu.

It looks like Microsoft might have to include JAVA support after all. The Sun versus Microsoft battle seems to have reached an end with a judge in the U.S.A. deciding in favour of Sun. Read more here.

New Scientist have posted a 2002: The year in technology article.

The Mini Putt-Putt flash game I linked to yesterday has quite a few fans it seems. I have received reports of people getting some great scores, the best being 18. One guy put a lot of time and effort into getting his score of 427 over par. One wonders sometimes. Todays flash game is Kite Flying. Enjoy.

Reviews.
Asus A7N8X Deluxe nForce2 Motherboard on Amdmb.com
Jetway V266B Motherboard on RipNet-UK
Swiftech MCX 462+ Heatsink at Overclocker Warehouse
Dragon Fan Grille at Furioustech
pcToys DDRMAXX Heatspreaders at WinHQ.Net
Leadtek Winfast K7nCR18D-Pro nForce2 Motherboard at BiT-Tech
Vantec C7040 Series AMD and Intel Coolers on OCAddiction
ECS AG400T8-D64 SiS Xabre400 video card on Planet Savage
Lamps Electronics Cold Cathodes at DV Hardware
Ocz thermal compound at R&B
Chaintech Geforce 4 MX 440 on Nexus Hardware



Its rather quiet in news land at the moment but I have managed to find a few pieces for you. I hope your Christmas day went well and that there are not to many sore heads out there.

TweakTown have posted a Battlefield 1942 Tweak Guide. When I get around to buying this game I will have to give it a read through.

This from Dewey. "Blade-runner, famous in watercooling circles, has an article on bit-tech about protecting your watercooling setup. Top read". Find it here.

A couple of new pieces over at Blagged-hardware today. A guide to digital photography and a reminder that their competition for the Logitech MX500 Mouse is still going until midnight GMT 30th December.

Mark at Techseekers.net has taken a look at Mandrake Linux Version 9. It seems to get a good write-up.

WinHQ are back up after a three month forced break (or broken). They have had a look at a Xoxide X450 Aluminium Case.

BoPC have posted their review on an access point (AP) named BW318 and a USB wireless NIC named BW009. Both made by BlueTake.

On Driverheaven.net you can read an interview with Terry Makedon, ATI's Senior Product Manager.

That Michael Jackson baby dropping flash game has hit the headlines! Read the article over on CNN.

The flash game for today is good old Mini Putt-Putt. I managed a 44 on a par 48, first try with 4 hole in ones.




OCAU Forums Reach 1,000,000 Posts (0 Comments) (link)
Wednesday, 25-December-2002 18:59:48 (GMT +10) - by Mred32


Today, Christmas day, the Overclockers Australia Forums have passed the One Million Posts milestone. Just a few moments ago the stats read "Members: 27,542, Threads: 81,447, Posts: 1,000,758". I have been watching the post count rise steadily toward the magic million mark but I didn't notice the count this morning. So perhaps this is Santa's gift to OCAU. Thanks to all those who have contributed to the forums. Lets see how long it takes us to reach two million!



Is it a chest of drawers? Is it a computer? No! Its a computer in a chest of drawers. Indef has posted this in the PCDB and by the looks of it, a lot of work has gone into it. He also reminds us that the duct tape in the last PCDB picture it strictly of a temporary nature. Click the pic and check it out.



Click for the PCDB entry!





Christmas morning. Merry Christmas to everyone. I hope that Santa delivered all the things on your wish list. If you have all been good boys and girls then I'm sure he did. Here's to a safe and relaxing day for us all and I hope you stocked up on AA's. I know I did. The new Char-G is going to need them.

A week or so ago, Agg posted his review of the Asetek Vapochill PE. OPPAINTER from XtremeSystems has also had a look at this unit. His review is here.

JMke from Madshrimps has put three KT400 motherboards up against each other with some surprising results. The Asus A7V8X, Gigabyte GA-7vax and Msi KT4 Ultra. Check it out.

This must have come from America. A Christmas legal contract to avoid any unpleasantness with your relatives. Don't believe me! More info here. Thank Patdman for the link.

It looks like Yahoo is to Buy Inktomi. Anthony wonders how this will effect Google, if at all. Also from Anthony comes news that Red Hat have released Phoebe, their new beta release of Red Hat Linux.

There has been a lot of discussion about GF4-4600 video cards being killed when used on an EPOX 8RDA+ motherboard. PiLsY from the Xtreme Systems Forums seems to have found the reason for this. It has to do with the physical installation of the card, and not an electrical incompatibility with the EPOX 8RDA+ motherboard. I know quiet a few people have lost new GF4's to this so if you own or plan on buying these two components, this is a must read item. Thanks to DF and several others for the link.

Yesterday I mentioned this site with info on how a web site can access you clipboard data. Mig has provided us with a solution to the problem. "To fix that IE clipboard bug, go to IE's Internet Options->Security Tab->Internet Zone->Custom Level. Disable "Allow paste operations via script". Thanks Mig.

3DVelocity have decided to put a dual MP2200+ machine to the task of Video Creation. How did it go? Read it and find out.

Hexus.net have an article titled WaterCooling - Here to Stay or Passing Fad?. Read it for yourself, but for me, it is here for as long as it provides me with an advantage over whatever else is available.

Reviews.
Microsoft Notebook Optical Mouse on PlanetModz
AMD Athlon XP 2400+ CPU on OCCanada
Lux-Design Window Kits at SubZeroTech
Hitman 2: Silent Assassin game at ASE Labs
Globalwin CAK4-86 Copper Heatsink at FrostyTech
Seagate Barracuda V ATA 120GB HDD at Envynews
OCZ Goliath 2 SE AMD cooler on R&B Mods

Thats about it for today. I'm heading off to the gathering of the clan. Have a great day.



A fair few reviews for you this morning so take the time to read some. A couple of humorous pieces as well.

Dynamix sent this one in. It's a new Microsoft keyboard. And I just bought a new keyboard too!

The official "Unofficial OCAU BF1942 Clan" now have a new home. And a very nice looking home it is too. Thanks Dr. Kildare.

Some people go all out when it comes to Christmas lights on their house. Driver, is one of those people."I've currently got ~45 circuits connected to a homemade controller that runs off the parallel port of a PC that is running custom sequencing software I wrote. The site contains lots of pictures and information about how it all works for those interested in doing something similar".

Case modders beware. If you are not a Lego fan, then don't go any further. Thanks Kirstar.

Osiris11 reminds us that after December 31st this year, Windows 95 and Windows 3x will reach what Microsoft calls EOL, or end of life. Grab what you can get for them now.

The long awaited AMD Barton 2500+ arrives! It sounds like its all been worth the wait so go here and read all about it. Link sent in by Peter. And while we are on the AMD subject, have a read of some AMD x86-64 Processor benchmarks. Thanks sclozza.

Sudhian have posted an article titled "Folding @ Home--The Basics". You could also visit or own dedicated Folding@Home site here.

This page wants us all to know why Santa and System Administrators are very similar. From Quilb.

The old Princess Alexandra Hospital in Brisbane has been demolished. You can view a 15Mb time lapse video of the demolition. Thanks rosen

X-Bit Labs" have posted an article called DDR II: Memory of the Future". It makes for an interesting read.

An article on how to Stealth your Floppy Drive on SubZeroTech.

Hardware Accelerated have a Comprehensive Linux Guide. "The guide pretty much covers the good, the bad, and the ugly about various distributions".

Todays Flash Game is ant city. And if that isn't to your liking try the cricket. I like that one.

Reviews.
Stronghold Crusader Game on OcPrices
Swiftech MCX-4000 on OcPrices
Swiftech MCX462+T HSF at Club Overclocker
Globalwin CAK4-86 Copper 800gm CPU Cooler at Hardcoreware
X-pider TM2000 Thermal Monitor at Overclock Intelligence Agency
MSI G4Ti4200-VTD8X Video Card at Viper Lair
Vantec Nexus Fan Controller on ExtremeMhz
pcToys 4.5" Cold Cathodes on SystemCooling
Samsung SM-348 CD-RW/DVD Combo Drive at I Am Not A Geek



Ok. Back on deck and straight into the news. Since it is 34° in this computer room, it will be a short news post. I'll endeavour to make it up to you tomorrow.

Fancy having 1.5 terabyte of data on one disk? Wow, talk about a big squeeze "Matsushita Electric Industrial, Ricoh, Osaka University, etc. set about development of the optical disc with which capacity will be about 300 times the present DVD with a 1.5 terabyte (Tera is trillion)". Thanks Anthony.

Aiken found this in his web wanderings. A bug that allows a site to access the data in your windows clipboard. "Talks about a windows exploit that allows a remote site to grab the contents of the clipboard under windows. Tried this with Windows ME. When using Internet Explorer the site correctly showed the contents of my clipboard. Nothing happened when I tried with Mozilla".

Red&Blackness Mods have a P4 Cooler shootout. Check it out.

For the Apollo conspiracy theorists, here is a short (1.24Mb) video that you might find interesting. Thanks to Osiris11 for that one.

Reviews.
Lux Design Rheobus Version 4 at Nexus Hardware
MSI G4Ti4200-VTD8X Video Card on HardwareZone
ATI Radeon 9500 Pro at Liquid Ninjas
AutoDeletePro Laser Cut Fan Grill at MonkeyReview
Q-Technology PSU at BiT-Tech
Antec PlusView 1000 AMG Case at TweakTown
Translucent USB Drive 64MB on Envynews
PCTV Rave PCI TV card on Blagged-Hardware
Chaintech Zenith 7NJS Motherboard at Bench House
ATI RADEON 9500 PRO 128MB at Digit-Life
Pentalpha Aqualia Water Cooling Kit on DataFuse. In the reviewers words, "It's craptacular".
Soyo's Kt400 Ultra Platinum Motherboard at BurnOutPC
MSI K7N2-L NFORCE2 Mainboard on AmdWorld
Dr. Thermal variable rate P4 cooler at overclockercafe




Monday Morning (0 Comments) (link)
Monday, 23-December-2002 01:27:37 (GMT +10) - by Agg


Kirstar spotted this spherical PC. Not all that impressive, but very green.

If you enjoy our regular "flash timewaster" games, you might want to patch your Macromedia Flash installation to fix a security problem, thanks Osiris11.

ViperLair have a christmas gift guide with a difference.. things they would have liked to get, if the companies making them hadn't gone bust.

Digit-Life have posted their monthly 3D Digest.

From arasta, Sony and Matsushita will jointly develop an operating system based on Linux for their digital consumer products.

Owners of ATI-based video cards will be interested in these new Catalyst 3 drivers, which support DirectX 9, thanks Rage.

Hmm, another questionable patent has been issued, this time to AOL and covering some instant messaging concepts. As a result, the patent governs a system of point-to-point communications involving users at a network of terminals. Users log on to the system with a unique identification code that remains the same regardless of their IP address, and can chat with other users logged on at the same time. The U.S. patent also covers "presence," or the ability to tell users' availability, since each member's identification code alerts the system when they log on, which, in turn, provides availability information to other users. Additionally, it protects what are commonly known as Buddy Lists, described in the patent as "a predefined list of users whose connection status the user wishes to know." Hmm, a lot of that sounds like it could be applied to a few other internet activities, including online forums and IRC.. thanks sclozza.

Bern wants to tell you how to copy your Linux installation from one HDD to another, when you upgrade.

LoneWolf sent in this modern warfare mod for Battlefield 1942, called "Desert Combat". Fly Apaches and F-16's etc. It's a beta, but official info here, thanks thetron. Some screenshots here.

Digital Pay-TV in Oz has been delayed due to concerns about the satellite's launch vehicle going bang, thanks nEoLIthIc, who also notes that the Federal Government's inquiry into selling off Telstra has been suddenly cut short amid raised eyebrows.

Sharp have some cool 3D monitors on the way, thanks Phalanx.

Reviews:
Laser Cut Fan Grills on ComputerChaos.
ECS Aio A950 Athlon-based LCD PC (think iMac) on HWZ.
iRock! 530 MP3 player on Inside-Hardware.
Sonic Edge 5.1 sound card on InsideProject.
Solarism LM-1711 17" LCD Monitor on OCIA.
Molex 37256-005 HSF on OCAddiction.
Dynotron DC1206BM-L/610-P-CU irritatingly-named heatsink on FuriousTech.
FanStorm Deluxe fan controller on MikhailTech.
Kingston 1GB CF Card on EnvyNews.
Fujifilm 128MB USB drive on TweakersAsylum.
Gigabyte GA-7VXRP KT400-based socketA DDR motherboard on OCClubCanada.
Tripath TIO digital amplifier on TechFreaks.
Lian Li PC-9300 case on OCOnline.



Hey! I get a turn! :) Time for a tiny post before bed.

Well, If you are looking to go that extra bit further on your case, why not cut a great big hole in your CD-ROM drive?

If you run Windows XP and have a few MP3s or WMAs, you may want to read this. "of the most popular audio file formats can be used by crackers to take control of remote PCs..." After that, the patch can be found here.

Reviews:
Hercules Gamesurround Fortissimo III 7.1 sound card. @ iamnotageek
Gigabyte 8INXP E7205 Motherboard from tweaktown
Swiftech MCP300 Water Pump at monster-hardware
Cordless Optical TrackMan from the techzone
Shuttle XPC and Linux Revolution Part II: Tarballs & Multimedia from sudhian
Skyhawk Galaxy LX Designer Aluminum Computer Case @ tweaknews
Philip's 32inch 32FD99654 Plasma teleivision from designtechnia
Record Now MAX Review at blagged hardware
IBM Ultrastar 36Z15 SCSI Drive by extreme mhz
Samsung SyncMaster 171N @ envynews




Saturday Afternoon (0 Comments) (link)
Saturday, 21-December-2002 15:24:31 (GMT +10) - by Agg


I hope all is going well for Mred32 and his new bride on their special day. :)

Good to see even our Extreme Cooling forum getting into the Christmas spirit.. nice one, Apocalypse. :)

The ArsMasters have an article about pipelining and superscalar execution.. an in-depth look at the workings of a CPU.

Dan talks about some virtual reality gear in his latest article.

Digit-Life have a roundup of GeForce4 Ti4200-8X video cards.

Risesies spotted rats eating ADSL cables.

More DirectX 9 stuff: If you've got a few PC's to install it on, or for whatever reason don't want to download components each time you install it, try this redistributable file, (32.5MB), thanks Rage. Developers can find the SDK's and other goodies here, thanks sclozza. There's a hefty thread discussing DX9 here in our Windows forum.

Reviews:
Eluminex Lighted Keyboard on OCIA.
Eluminex Lighted Keyboard also on EnvyNews.
Blue 92mm LED Fan on ExtensionTech.
Lite-On LTR-52246S 52x24x52 CDRW on MikhaiLTech.
Fortis Tech Monster 90 heatsink on FrostyTech.
FanStorm Fan Controller on RipNet.
Albatron PX845PE Pro II P4 DDR motherboard on PCStats.
IBM UltraStar 146Z10 SCSI HDD on XbitLabs.




New Battlefield 1942 Map! (0 Comments) (link)
Saturday, 21-December-2002 14:22:48 (GMT +10) - by Agg


While we're on the subject of BF1942, there's a new map available for download from EA.

Coral Sea is an exciting new map set in the Pacific theater. The action is fast and furious as players test their piloting skills with a total of 24 planes available on the map. The action isn't limited to dogfighting however as each side has a carrier that they need to defend at all costs. To win, you'll need to sink the enemy carrier, and then fly through a buoy that appears amidst the wreckage of the ship.

Official info here. Download from AusGamers here. There's some discussion of the map here in our Games forum.




Clan OCAU Triumphs (0 Comments) (link)
Saturday, 21-December-2002 13:35:47 (GMT +10) - by Agg


From Speedracer: 18/12/2002: the Soldiers from OCAU Battelfield 1942 clan triumphed against the insurmountable odds faced at the hands of the enemy: Cawzah Shitah.

In the fierce battle that ensued on the beautiful Wake Island, the boys fought valiantly even while greatly outnumbered, and managed to hold off the evil enemy* with a final score of 381 to ZERO.

Kudo's to our brave captain Smash3d who once again lead us to victory with his cunning tactics!! Once again, Wake island is at peace, the tyrannical threats of evil held off once again thanks to the brave soldiers from OCAU!

*NB: In the spirit of good sportsmanship however, we must thank our "Evil enemies" for a game well played. Thanks Cawzah Shitah.

This brings us to ninth on the GameArena ladder with 2 victories and no losses. Congrats!




DirectX 9 Released (0 Comments) (link)
Friday, 20-December-2002 15:25:12 (GMT +10) - by Agg


Microsoft DirectX is a group of technologies designed to make Windows-based computers an ideal platform for running and displaying applications rich in multimedia elements such as full-color graphics, video, 3D animation, and rich audio. DirectX 9.0 includes security and performance updates, along with many new features across all technologies, which can be accessed by applications using the DirectX 9.0 APIs.

Grab it here.

Update: That link was working before, but now it isn't. Maybe it's been yanked by MS for whatever reason..
Update: ..and now it's working again.



Just a quick news post. Last one from me for a few days. I'm getting married tomorrow. Wish me luck.

How would you like the job of having to review photos of 577 playboy centrefold models. Sounds tough! And all in the name of science. Thanks Leo.

LiamC has an interesting article titled "Spin City" about hard drive performance and what are the contributing factors.

Adrian's Rojak Pot have posted the final part of their Definitive BIOS Optimisation Guide Revision 7. Check it out.

Weq sends word of a software router/firewall for any net connection that is based on floppy disk. It will run on a 386 with 12Mb of ram.

Viperlair have posted the first part of a series of articles called "Optimising Your System Cooling".

Reviews.
MSI GNB MAX-FISR P4 DDR mobo (with 2 popups, argh) at PCstats.com
Coolermaster Aluminum CD drive cover on BurnOutPC
Globalwin CAK4-88T Copper Heatsink at frostytech
Gigabyte 8INXP Granite Bay Motherboard at VR-Zone
gBox P4 system at Buddhacon
Stomp RecordNow MAX CD Burning Software at Ars Technica
SunBeamTech Sound Activated CCFL on SubZeroTech
Samsung SyncMaster 172T LCD Monitor on Modfactor



After a stinking hot day here in Perth, I have a few pieces of hot news for you...

This site wants your photochops. If you are handy with Photoshop, then have a look at the site and submit some entries. There is some clever stuff there. Thanks FreeFrag.

If you fancy yourself in a tech support role, this site might change your mind. Some very funny stories come out of the tech support rooms and this site has a fair few of them. Thanks setts.

Manaz comes up with some interesting news from time to time but I think this takes the cake. "First you'll hear a 10-cylinder, 750 horsepower Asiatech F1 engine being warmed up. Then it performs a rousing version of "When The Saints Come Marching In", to the delight of assembled pit staff and journalists". To find out how this was achieved, read Manaz's post in this forum thread. I am impressed!

A reminder from Gareth that sign-ups for Perths Red Flag Lan Fest open today (20th December). 200 people each day over the 4th/5th January at Cannington Showgrounds. Go here to get on the list.

OCAddiction have a review of the CoolMAX 550w Aluminium Triple Fan PSU with LED. Try and say that ten times in a hurry.




Thursday Night (0 Comments) (link)
Thursday, 19-December-2002 22:53:14 (GMT +10) - by Agg


Let's see if I can remember how to do this..

From the PCDB: Groomy has put some effort into his paintjob, while Ratava has a serious blue glow happening and a custom fanbus. Things have been a little slow in there for a few days, so if you've been thinking about adding your PC, get to it!

A few things from Sniper: Wireless broadband on the way to Oz and Nero v5.5.10.0 has been released - popular CD-burning software. Meanwhile, Skylarov's ex-company has been aquitted of charges in the latest chapter of their "hacking" case.

From Peter: Leafing through my copy of APC and I notice that there's either another James Rolfe in the world or our Agg has written an article on PC cooling for the Jan issue of APC. Check it out on pages 154, 155... In a later email he admits: Should have looked @ the piccies more carefully... the OCAU case badge kinda gives it away... Yup, I wrote a pretty basic cooling article for them. Fairly introductory stuff and therefore not exactly aimed at OCAU's level, but if you just can't get enough.. :) Always nice to see my name in print, will have to pick up a copy tomorrow.

Dan's been playing with some case lights from Lumileds.

If you're having trouble with your 8RDA+ (NForce2 motherboard) and GeForce4, drop Betty a note.. she's collecting info about a suspected issue.

From Wild: Interesting piece of info on Slashdot about a wristwatch that encrypts your laptop's data if you move out of range to protect it from theft. It's being developed by IBM, and runs a cut down version of Linux. And a space probe which NASA hasn't heard from since March that was launched 30 years ago and is now two times the distance between the sun and Pluto away from us has just showed signs of life.

Blagged-Hardware want to tell you about storage technology.

Bigian spotted this funny article on BBSpot about Santa considering switching to Linux. If some naughty kid was able to break into my systems and change his status to nice then the whole integrity of the Claus empire would be called into question.

From Rage: The US Bureau of the Cencus has world poulation figures here. And the ABS has predictions for Australia here. Actually, it was funny when talking to one of the guys at Asetek about the VapoChill review. I mentioned that Australia is a comparatively small market, with only about 20M people here. Turns out Denmark, where Asetek are based, has only 3M people. :)

From Iroquois: It appears that Winamp 2.81 and 3.0 have "critical" security problems. Fixed versions are available for download ....and a new Windows XP security flaw found, rated as critical also.

Interesting Forum Threads:
P4 2.8 and VapoChill PE in Intel Hardware.
Handy tools and links in Troubleshooting Help.
SCSI Information in SMP and Clustering.
ATI R9700 BIOS Flash Guide in Video Cards.
Machine/domain names - what do you use? in Networking & Internet.
Eggplant Pasta with Chili and Shallots (with stalking) in Geek Food.
What do you call an OCAU forum reader? in The Pub.
NVIDIA and ATI Graphics Cards Specifications in Video Cards.
Linux Linkage - Where to find stuff in Other Operating Systems.
Tips & Tricks for Windows2000 Gaming in Microsoft Operating Systems.
Which Operating System? in General Software.
Which Internet Browser? (any O/S) in General Software.
Radio Control Links and Threads in Other Toys.

Reviews:
FrozenCPU Rounded EL Cables on Virtual-Hideout.
Samsung Syncmaster 171n TFT screen on MonkeyReview.
Asus P4G8X "granite bay" P4 DDR motherboard on HotHardware.
Asus A7N8X nForce2-based socketA DDR motherboard on OCNZ.
Gigabyte 8INXP "granite bay" P4 DDR motherboard on TweakTown.
Intel Pentium4 3.06GHz CPU on Guru3D.
CCFL and Rounded Cables on FuriousTech.
Thermalright SK-6+ socket cooler on OCModShop.




Thursday Afternoon News (0 Comments) (link)
Thursday, 19-December-2002 13:17:43 (GMT +10) - by Mred32


It's been a while since we have seen anything new come out of the S3 graphics workshop but that may be about to change. Delta Chrome is the name of S3's new DX9 compatible graphics chip. Sounds interesting. I cant wait to see it hit the shelves. Thank Oh Smeg for the link.

Active-Hardware reviewed a AOpen AX4PE Max mainboard and they compare it MSI 845PE Max2 and a Abit IT7 Max2. How does it fare? Go here and have a look. Some interesting numbers.

So. You have your new gazillion dollar graphics card complete with hardware T&L, vertex shaders and all the other bells and whistles a modern video card must have. But what does it all mean? I don't know. But as for the vertex shaders, Beyond3D have a good article that will help shed some light on the situation.

MADMAX sent this in. An article on Ars Technica titled Lies, damn lies, and the RIAA. A good read if you can get past all of the opinions and find the hard numbers. But where would good reporting be without opinion?

From The Inquirer, "AMD's "Venus" SledgeHammer looms into view". Go and have a read.

Another Holiday Buying Guide, this time over at Sudhian. With all the shopping guides lately there should be no excuse for not having done all of your Christmas shopping.

GideonTech have had a play with some Sound Activated CCFL tubes and they make them bounce with the music. Pretty!

The big, funny talking, robot-man is set to return, again. Thats right, "Terminator 3" is on it's way. Go and have a look at the trailer. About ten people sent this in so thanks to you all.

Remember the story of the kid who hacks into the school computer system and gives himself perfect grades? Here is a story about a kid who does the opposite. He lowered his score from perfect to a "D". And he didn't get busted for it. Thanks Kerridwyn.

Deviantpc have a roundup of three nForce 2 motherboards. They are the Asus (A7n8x-deluxe), Leadtek (Winfast NCR18D-Pro) and EPoX (8RDA+).

Today, instead of a flash game, I present you with a page full of them. Thanks Moose.

Best of luck from Juzz and OCAU to all the HSC graduates in NSW who get to find out their individual subject results today and their UAI results tomorrow. Hang in there people, you might find you have done better than you thought you would.

Reviews.
Thermaltake Aquarius II Liquid Cooling Kit at OverclockersClub
Gigabyte 7VAXP Motherboard on NeoSeeker
Rounded EL IDE Cable at Virtual-Hideout
SoundBlaster Audigy 2 Platinum at Guru of 3D
Hercules 3D Prophet 9700 (Non-Pro) at Guru of 3D
CoolMax Scorpio Series ATA133 EL IDE Rounded Cable at Modtown
AeroCool Thermal Speed Controller on BiT-Tech
Pyramid 2 fan silencer on RipNet-UK
Enermax (CS-3171L-S3A) Rainbow LED Silver Case at 3dXtreme
Epox EP-8K9A2+ VIA KT400 at Processor Emporium
MobileMaxx Removable Hard Drive Rack on Overclock Intelligence Agency
Aver DVD Maker at Inside-hardware.com
Archos Jukebox FM Recorder on Spode's Abode
Logitech MX-700 at Num-Lock.net



Evening everyone. Plenty of reviews at the end of this post.

First up, everyones favourite search-engine Google now has an Australian version! Google.com.au! Thanks to Mitch, Bryce, David who sent us that.

Apparently TPG are having (or had) 'carrier problems' which started at 12:50PM yesterday afternoon. Check here for the latest. I seem to remember people talking about it in the OCAU IRC channel. Thanks Quadlex.

For all the Gamecube owners, Nathan sends news of a price drop on all GC games to as low as $29.99. Lets hope the retails lower their prices too!

Smack01 sends us a page jam packed with Flash timewasters. Just what we all need when we are busy organizing our lives! Clicky. Another timewaster, Lady Liberty. Click quick! Thanks B5Lurker.

Reviews
Thermaltake Silent 420W PSU @ Viper Lair.
Xoxide Blackbox X40 @ OCHardware.
Leadtek nForce2 K7NCR18D Pro Mobo @ 3D Velocity.
Altec Lansing 641 Speakers @ KEP Tech.
Antex SX1240 Full Tower @ Blagged-Hardware.
Samsung 24" TFT LCD Monitor @ TweakNews.
Evercool ND18-715 HSF @ AllTechBox.
Antec Sonata Case & True 380S PSU @ SilentPCReview.
TTGI 520SS PSU @ Extreme Overclocking.



A brief news post from me this morning, lots planned for the day.

A1 Electronics have reviewed the ASUS A7N8X nForce2 motherboard.

Milenko from The DDR Zone has has a look at the Creative Inspire 5.1 5500 Digital Speaker System. I really need some new speakers. While you're there, if you missed last weeks LCD How To Guide when their server crashed, now might be the time to check it out.

Fancy a colour laser printer? Wouldn't we all. Have a look at the Minolta-QMS Magicolor 2300DL over at EXHardware.

The Guru of 3D has a couple of game reviews for you. First up is MAFIA followed by Battlefield 1942.

TeamHardware have reviewed the Jeantech JN424 Butterfly Case.

The ABIT KX7-333 RAID and the ABIT KD7-RAID go head to head on Hexus.net.

Local forum personality looktall, wants to announce to all the Perth and West Australian OCAU people that a BBQ is being planned for some time in the next few weeks. Register your interest in this forum thread. Yay, I might get to go along to this one.

And to wrap it up, a few pieces from Iroquois. A new Nigerian Internet scam to look out for here. Is a Hyper-threading Clawhammer a possibility? And a Pentium 4 running at 4.1Ghz at Toms.



After a long hard day cruising the Swan River, enjoying the sun and the scenery, I thought it time to do some news. I know what you're thinking, but you can save the applause for later.

Do you drink coffee? Are you a caffeine freak? Some interesting research here claims to show why different people react to caffeine in different ways.

ZALMAN have released a new VGA cooler. Called the NORDIC WHISPER (and looking very much like the Zalman Heat Pipe), it is being touted as "their silent thermal solution of choice for high-end graphics cards". Knowing Zalman products, they are probably spot on the mark.

Arctic Cooling have a heatsink round-up. It looks like more of a sell-up, but there is some good info available.

Some people have come up with all sorts of ways to remove a P4 heat-spreader. This is the first time I have heard of someone milling a Pentium 4 processor. Have a look for yourselves.

Do you own an optical mouse? well then, you a one in 100,000,000. Thats the number of optical mouse sensors shipped by their manufacturer. Thanks Gaz.

I often see people wanting to buy dead CPUs. Now I know what they are doing with them. Read here. Hair by Intel, link by idosillythings.

The landmark trial of Jon Johansen, the guy who wrote DeCSS, has come to an end. The trial was held in Norway and although the trial judge is yet to hand down a decision, the closing arguments of both the defence and the prosecution have brought some interesting points to light. Read more here.

This over on Cnet. "Less than a week after Australia's high court issued a ruling suggesting that online publishers are fair game for libel suits anywhere their content appears, a U.S. federal court has veered in the opposite direction". Just exactly where this leaves the Australian court decision is unknown at this point.

There is a battle going on with our Folding@Home team. Folding member plext (team #24) has issued a challenge to team DGROMS.com (also team #24) in a race to beat team How???'s (team #64) point score. How will it end? Go here and find out. Also a sub-team battle is raging within the fold. Have a read of this thread in the forums and for the full details. Thanks to CrikeyMoses (and Bollocks) for the headsup.

Digit-Life have posted their November 2002 Hardware Digest. There you will find info on things like production, technologies, equipment processors, motherboards and chipsets and memory.

Looking for free Wi-Fi access in Brisbane? Then have a look here.

Reviews.
Connect 3D Radeon 9700 Pro at PC-Arena.net
Intel Pentium 4 2.53GHz CPU on Overclockers Club Canada
Twinmos DDR400 RAM at Tom's Hardware
Leadtek and Chaintech nForce2 Motherboards at HotHardware.com
Scorpio EL IDE Cable at OCAddiction
Soltek SL-85ERV (VIA p4x400) Intel Motherboard at 3dXtreme
Enermax FS-710 10 Bay Case on Tech Freaks
Intel's E7205 Granite Bay Chipset and the AOpen AX4R on Sudhian



Something easy to start with today. The smallest review I have ever read. The Zalman Fan mate gets a mention on PCDreams.

Blagged-hardware have an article for you, titled A Guide to Effective Air-Cooling it covers all the basics and has some good pics and diagrams. If you think your system could do with some extra air, this might be the place to start.

XbitLabs have reviewed a Maxtor D540X-4G 120GB hard drive. If, like me, you are continually scraping around for extra drive space, something like this would go well under the Christmas tree. Actually, in the computer would be a better spot but you know what i mean.

Part six of the Definitive BIOS Optimisation Guide Rev. 7 is up at Adrian's Rojak Pot. I have learnt a fair bit from this series. If you are the least bit interested in the inner working of your BIOS, head on over and have a read.

Microsoft has released some new tools for .NET developers with the aim of increasing security in message routing and transmitting file attachments via Web services.

For "The Sims Online" fans, there is some new info over at CNet. Have a read. I think am going to get this game though I will wait for a few more reviews.

Search engine HotBot, has had a facelift. More than a facelift, a redesign in fact. More info here.

Do you need a few extra bucks? Then "get a web site". Beggin' for bucks via the Internet is catching on in a big way. Maybe I could beg for a motherboard to go with my new CPU. Read more over at Ars Technica.

A neat looking LCD display. USB powered, serial based. The "LIS: Lost In Space LCD Display". Go and read all about it at GideonTech.

This was in the news box this morning and although I was hesitant to include it (as its not really news) :), it did bring a smile to my dial. www.COLONPEE.com. Blame DJ-Studd.

Reviews.
Coolmax 470 Watt Tri-Led Power Supply at Viper Lair
Vantec Stealth 420 watt 3 fan P4 PSU on 3dXtreme
Albatron PX845PE Pro II Motherboard at The Guru of 3D
NVIDIA Quadro 4 980 XGL (AGP 8x) Graphics Card at x-bit labs



Theres not a lot from me today but heres what I have...

For the South Australians out there, a reminder that WonderLan is on this weekend. Only a few places are left so be quick.

SystemCooling have an article titled "Laser Goodness" where they check out things such as laser etched window kits and laser cut fan grills. Some nice looking windows there.

VIA have released a new motherboard. Better known for making the chipsets that go on the motherboard, VIA are now getting in on the act (well, they have been for a while). The VIA P4PB Ultra motherboard is reviewed on The Tech Report.

This on The Inquirer. "ENGINEERS AT IBM are expected to announce today that it has produced a 90 nanometer semiconductor ahead of Intel, which is expected to use the smaller process next year for its smaller and faster Prescott processors". Read more here.

ICANN, the organisation that oversees the Internet's traffic system, are set to announce some new address suffixes on to the net. Things like .museum and .pro are on the way. You can read more about it at Cnet.com.

An interesting article on News.com.au. Several top government departments are considering taking their business away from Telstra. And not for the reasons you might think!

And for todays flash game, the Spider Game. This one is very well done. I like it anyway.

Reviews.
Logitech Freedom 2.4 Cordless Joystick at Boogletech
Thermaltake GeForce4 VGA Copper Cooler on Hardware Accelerated
NexusTek CPU Cooler at Burnout PC
ASUS V9180VS GeForce4 MX440-8X at Beyond3D




Brisbane BBQ Pics! (0 Comments) (link)
Monday, 16-December-2002 14:48:23 (GMT +10) - by Agg


The Brisbane BBQ was held yesterday, with quite a turnout. Sabretooth and Cypher sent their pictures along so I've put them up on our server:

Cypher's pictures: of which there are many and they are all fairly large.

Sabretooth's pictures: of which there are less and they're smaller (but sharper)... and there's a lot more ducks involved.

There's a pictures thread here and a "group photo with names" thread here.

Sabretooth also took four .MOV files, which are here (9.6MB), here (9.7MB), here (3.0MB) and here (3.0MB). I'm told that they're of LoneWolf's remote-controlled car, but as my QuickTime seems broken I can't check. If they're actually midget porn then I'm very sorry. :)

Update: Driver sent some pictures and a video too, in one large page.



Holidays are great :)

Andrew notifies us that the OCAU Project Dolphin team has just passed 150,000,000 keystrokes! Well done.

X-Bit Labs have an article on the new NVidia Quadro XGL, testing its AGP8x performance in 3DS Max 5. Link. X-Bit Labs also have a Monthly Memory Market Overview, which talks about new memory technologies and the like. Link.

Anthony sends us a couple of links. The first is to ThermalTakes SubZero Thermo-Electric Cooling system here, and the second is to a new combat FPS game set in the Vietnam War here.

We've seen it before, but its just too cool not to be mentioned. A 5x2 Matrix of 22" LCD monitors! /me wants.

Reviews
OptoRite 48/16/48 CD-RW Burner @ Tweaktown
Wahoo P4 Stratagem Computer System @ Design Technica
Soltek SL-KT400-A4 KT333CF MoBo @ OCNZ
Asus P4S8X SiS648 P4 MoBo @ HotHardware
TwinMOS DDR400 PC3200 Ram @ Guru3D



Don't forget, we have OCAU Merchandise available. Tshirts, case badges and transparent stickers for the moment, with more stuff coming in the new year. Just the thing for the geek in your life - especially if the geek in your life is you. :)




OCAU vs Atomic @ Matchrix II (0 Comments) (link)
Monday, 16-December-2002 03:09:48 (GMT +10) - by Agg


This actually happened about a week ago but the emails got buried in my inbox. :) OCAU clashed with Atomic at the Matchrix LAN venue in Baulkham Hills, NSW.

This is actually the second time we've engaged Atomic in combat there - the first time resulted in a draw. This time, Team OCAU was triumphant! Results are in this forum thread. Here's some pics of the action, courtesy of Whitey Ford.







"Recent Content" Magic (0 Comments) (link)
Monday, 16-December-2002 02:49:11 (GMT +10) - by Agg


You might have noticed that the "Recent Content" box on the lower right of this page has been updated with a bunch of stuff. Actually, it's now automatically updated from the content system, thanks to some PHP and SQL wizardry from Darkness. So, in future, if you're looking for a recent article that hasn't appeared in the archive yet - chances are it'll be in the Recent Content box.



Monday morning again. Yea...I love them too!

Here's on e for the UT2003 fans. A new mod called Red Orchestra, based on the Unreal 2003 engine. Go have a look. Thanks Anthony.

I am yet to read the full review for this one but it has me interested. For those with an interest in extreme cooling, this sound good. Called the ActiveCool AC4G, it is a peltier based cooler with a PCI card for temp and voltage monitoring, as well as a PSU.

Club Overclocker have an in-depth article all about Modifying your GeForce4 Ti 4600. Some pretty serious mods here so probably not for the beginner.

Some news over at AusPCWorld, "It seems that Creative has ditched its affiliation with NVIDIA and has chosen to market its Creative Blaster 5 series of cards under the ATI flag".

This in from PC Dreams: "Albatron versus DFI. Two big manufactures of Socket A KT400 motherboards in hard testing head to head. One died one passed during testing!" Read more here.

This flash game took me a while to work out, but it was worth it.

Reviews.
TwinMOS DDR-400 at The Guru of 3D
Vantec Nexus Multifunction Panel on Nexus Hardware
Asus P4GE (i845GE) Motherboard at Digital-Daily




Dual VapoChills? (0 Comments) (link)
Monday, 16-December-2002 02:11:04 (GMT +10) - by Agg


Last week I reviewed the new VapoChill, with some impressive results. However, Nico has just posted his PCDB entry which features two VapoChills in one system. They're the older type, but one for the CPU and one for the Ti4600 is pretty impressive. Or perhaps just greedy. :)



Click for the PCDB entry!





Wow. That was the quickest weekend I can't remember. Where did it go?

I'll start the news tonight with a couple of simple little flash games. The immigration game and Hitman 2. Thanks Damien and dRed0r.

A 120mm, 125cfm fan to cool your graphics card. Overkill? Maybe. Adrian's Rojak Pot review one from 1COOLPC. Have a read for yourself.

ClubOC are having a Christmas Giveaway with some cool prizes up for grabs. While you're there you can check out their new Athlon XP Unlocking Guide.

Light tape, that glowy, shiny, make your case look cool type stuff, has been reviewed over at SystemCooling. Light Tape by Accent Lighting.

Dan from Dan's Data answers some more letters about things such as questionable fan air flow numbers, anti-gravity machines and electrifying a bicycle. I rode my bike into an electric fence once. Would that count?

TweakTown have had a look at a new CPU cooler from Coolermaster. The HAC-V81 XDream HSF.

An interesting article on The Inquirer. "A Report in the Economic News said that the privately owned Hon Hai Group, also known as Foxconn, has toppled Gigabyte to become the fourth biggest motherboard manufacturer worldwide". So who are they? A quick look at their website shows that they make a lot of other PC related components.

If Internet Explorer is giving you the whoops, there are a number of alternatives available that should suit your browsing needs. Have a look here.

If you are new to Linux then you may want to have a read over here. Freshmeat have a Linux FAQ for you.

And to finish of with. For many of us, life just wouldn't be complete without Google. That ever faithful friend in the never ending search for stuff. Google have released some statistics for this past year and you can see what the most common searches have been, what were the popular songs and much more. Go have a look. Thanks to Iroquois for the last couple of links.

Thats all for now.



Sunday is upon us, and so is the Brissie OCAU BBQ. Hope you guys are having fun!

Apparently there was an earthquake in Brisbane at around midnight last night. Theres a discussion on it in our forums. See this thread. Thanks Ambush.

Google Labs come up with new ways of slightly improving the greatest search engine on the net. This time around they have the prototypes of Google Viewer, and Google WebQuotes. Thanks zzzzz for that.

Hoopstar sends word of a very, very cool casemod. It incorporates a P4 gaming rig into a Silicone Graphics Oxygen case. Its very picture-heavy, and comes in at over 10 pages. Heres the link.

Ocmodshop want to show you how to Cut and Install a window! Looks like a good article for newbie modders.

For all the champions out there who play Battlefield 1942, Hayden wants to tell us about the Desert Combat mod. New vehicles, skins and other goodies to give your BF1942 a makeover.

Recently held in Victoria was the Australian Game Developers Conference. InGaming went and had a peek at what went on at the conference. Clicky. Theres a fair few pics in there of some of the stuff at the AGDC.

Reviews
CaseAce Geargrip LCD Harness and LT Case Carrier @ Tweaknews.
MultiColoured Cold Cathode @ PC-Arena.
Soyo SY-P4I 845PE Motherboard @ Red&Blackness.
LiUtilities WinBackup @ Bjorn3D.
MSI GraniteBay MAX AMD Motherboard @ Bench House.
AeroCool Hercules HSF @ Bit-Tech.




Overclocked Christmas in Oz.. (0 Comments) (link)
Sunday, 15-December-2002 03:27:02 (GMT +10) - by Agg


Funkychild made this Christmas card for OCAU:



:)



Sunday morning. Ooh the peace and quiet (until the mower starts).

Anti-piracy groups are getting clever these days and having pirate material on your hard drive can be expensive. Just ask some of the people in Denmark. "A group affiliated with the Danish music, film and software industries has been sending out invoices to users of peer-to-peer file-sharing networks like Kazaa and eDonkey, demanding payment for downloaded copies of songs, movies or video games".

When I went to school the student would sometimes bring the teacher an apple as a gift. A sign of appreciation. It seems that is old school stuff. These days, you need to aim a little higher.

Google has launched a new service. Its called Froogle, and it aims to help the shopper find the goods they want to buy. Have a look for yourself and see what you can find. Thanks TheHippo.

Can't get ADSL in your area? You're not alone. Australia's DSL roll-out is not up to scratch according to this article on News.com.au.

This over on australia.internet.com. "VCAA and the Victorian Tertiary Admissions Centre (VTAC) will be offering SMS as one of the ways in which students can chose to receive their end of year ENTER and VCE results". We used to have to wait for a letter in the mail. Snail mail that is.

The latest version of Netscape has a feature that allows the user to suppress pop-ups. This is something all browsers should have, in my opinion.

AMDZone have a 4-way Radeon 9700 Shootout featuring cards from ATI, Crucial, FIC and Sapphire. If you're after one of these baby's then this is a must read article.

Thats about it for now.



Theres not a lot happening in the news department at the moment, but I managed to find a few bit 'n pieces for you.

I like RPG type games. So do many other people. A big part of the fun is trying to get enough game money together to buy the thing you need, to survive in the game. A new game called "Project Entropia" takes this idea one step further, using real money. I'm not sure if this will be a good thing or a bad thing but I don't think my wife is going to let me find out. Read more on New Scientist.

In case you missed it (how could you), we reviewed the latest incarnation of the Asetek VapoChill Mk2 Premium Edition on Friday. [H]ardOCP have also reviewed it here. Have a read and see what they think.

Some faster AMD chips have recently been released and although we are yet to see them on the shelves some reviews are beginning to be seen. The Hardware Review have had a detailed look at the Athlon XP2700+ with some impressive results.

nVidia have announced that they will be releasing a new set of drivers aimed at fully supporting Linux with all of their products. This includes the GeForce, GeForce Go and NVIDIA Quadro family of graphics solutions, as well as the NVIDIA nForce. Great news.

Bean tells us that the old "Delete this file. it's a virus" hoax is getting around again. If you receive an email telling you to delete a file called "Jdbgmgr.exe", send it to your recycle bin. The file "Jdbgmgr.exe" is a part of the windows operating system and is in no way a virus. This one has been around a while but pops up every now and then just to annoy us. If you are not convinced, then have a look at the Symantec Security Report and decide for yourself.

X-Bit Labs have been playing with a ATI RADEON 9700 PRO. Their aim was Extreme Overclocking. With some added cooling and some hardware voltage tweaks they achieve their aim. Its worth a read.

We mentioned the Abit Giveaway a few days ago but they have now decided to extend the competition, as well as put more prizes up for grabs. Go and follow the instruction to be in the running.

Some of you will find this funny. For some of you it will bring back memories. For the rest of you, well, just read it. Sent in By TonyR.

If you have been following the development of IBM's PowerPC range of processors, then you will want to know about the PowerPC 970. From IBM: "With the introduction of the PowerPC 970, IBM has taken PowerPC performance to new heights. At up to 1.8 GHz, the PowerPC 970 is the fastest PowerPC yet introduced. But the 970 employs much more than frequency to answer the demands of high-performance computing customers. The 970's multiple execution units including an AltiVec compatible vector processor are fed by an up to 900-MHz processor interface bus, which can deliver data at a rate of up to 6.4 GBps". I like the sound of that.

iSuppli have released their list of the Top 30 chip companies in 2002. Look who's all the way down at number 16!

If you are after a new Digi-Camera for Christmas, have a read of Digit-Life's review of the Nikon Coolpix 4500. Get me one while you're at it.

If you have just got hold of GTA: Vice City, and plan on using the vehicle cheats (who cheats in games?), then have a read of what nEoLIthIc has to say in this forum thread.

Reviews.
Thermaltake Aquarius II Water Cooler Kit at Overclocker Café
Swiftech MCW50 GPU Water-block on OCAddiction
PC Toys DDR Maxx Heat Spreaders at OverClock Intelligence Agency



The weekend.

If you're into midi music, then Adrian's Rojak Pot have something that should interest you. A review of the "Utopia Live! High Fidelity SoundFont".

Dan has a new article up. "PCs and power: How much power do PCs consume?". He tries to answer the big question.

We have seen this case mod before, but since TripleX sent in the link, I thought it might be worth another mention. Prometeia meets Lian-Li. A lot of work (and money) has gone onto the machine with fantastic results. Take a look. It's worth it.

For the cat lovers out there, mulberry presents you with this little flash effort. Cute!

Is your skateboard getting a bit long in the tooth? Don't feel like walking all the way to the shop? Or maybe you just have a liking for things with wheels and motors. Called the Wheelman, this motorised skateboard type thing will look great under any Christmas tree, especially mine. Thanks Rob.

A lot of people sent this one in to me. A Queensland court is set to decide whether or not "mooning" is a valid form of protest, and should not warrant a charge of behaving in an indecent manner. What can I say! Expect to see a lot more naked buttocks at your next local protest march.

I'm really not sure what to think about this one. Linux for women in comfortable shoes. Thats right, lesbian Linux. Read it yourself and see.

Stanza has found a bargain for those in the market for some PS2 games. KMart is selling the PS2 MegaPack (4 Games) at the moment for only $79-. The pack includes Crazy Taxi, Dave Mirra BMX2, Burnout and Turok Evolution. Thanks to all those (six of you) who sent that in.

3dGameMan is at it again, with another video review for you. This time around, its the X-Arcade Solo Game Controller. Well, what are you waiting for?

The life of a humble desktop mouse could hardly be described as exciting. Boring might be a better way to put it. Move left. Move right. Move up and so on. If you feel like lifting the spirits of your humble rodent, then Furioustech may have the answer. Mouse Bungee. Read and find out all about it.

Reviews.
VIA Epia M9000 Mini-ITX Motherboard at Tweaknews
TTGI 420SS Power Supply on Extreme Overclocking
SiS Xabre 600 Video Card at Digit-Life
ECS L4S8A Sis648 mainboard at Active-Hardware
Asus CRW5224A - 52X CDRW Drive at HotHardware
TherMagic CPU Cooling System at TweakTown
EnhanceTech - Mini Portable Disk on GideonTech



Just a couple of quick pieces to get you into your Friday night. Should be a busy weekend for me, I hope yours goes well.

3DAvenue have posted their review on Microsoft's Mechwarrior 4: Mercenaries for PC. If you like the battle mech type games, give this one a read.

Here is an interesting mod. A PC Tachometer. I have seen people ask about doing this before but this is the first that I have seen working.

Shaft has word of some firm core/memory speeds for the GeForce FX. Have a read over on Reactorcritical.

For the cat lovers out there, mulberry presents you with this little flash effort. Cute!

Reviews.
Gigabyte GA8PE667-Pro Motherboard at Overclockersclubcanada
Vantec's USB 2.0 PCI card on SystemCooling.com




VIA Hyperion Drivers (0 Comments) (link)
Friday, 13-December-2002 17:07:29 (GMT +10) - by Agg


We made a small mention of this earlier, but I think it needs a post of its own. VIA have renamed their 4-in-1 motherboard driver sets to "Hyperion" instead. They claim a performance increase (mmm, gotta love dodgy graphs) from the first version of this new driver set, v4.45. AMDMB have confirmed that there's performance waiting to be unlocked with these drivers.

VIA's server is taking a bit of a hammering at the moment, so I've made an OCAU mirror of the file here - it's a 1.3MB EXE file.



BiT-Team have checked out four Socket A motherboards. They are the Chaintech Apogee 7VJL, Albatron KX400+, Albatron KX400-8X and the Soyo KT333 Dragon Ultra (Platinum).

Stanza noticed this one. "The state-owned Swedish Space Corporation (SSC) announced the establishment of a broadband wireless Wi-Fi link over a distance of 310 kilometres. The link was made between a stratospheric weather balloon and a base station on the ground in Esrange, Sweden using wireless equipment from Alvarion".

Justin points out that the V8 Case mod we linked to a few days ago does have an English site. The case owners site in fact.

If you are planning on going to Overkill LAN in Melbourne tomorrow but cant get confirmation on your booking, then read up. The Watcher, from Overkill tells us that they are having big problems with the Ausgamers Rego site, so you will need to email you rego directly to him at watcher@overkill-lan.com.au. Don't miss out!

Tobitech have done a short review on the new MAGNUM graphic cards water block. It looks to be a simple but effective design and the results they achieved were quite good.

Ars Technica have an article about Melbourne's CSIRAC. This was the world's fourth computer ever built and it is still running today after 53 years, well not really. arasta tells me it was switched off in 1964. I guess the warranty would have run out anyway. Thanks LongHairedGit.

Since LCDs are all the rage this week, here is another review. This time Blagged-hardware look at a Maplins Serial 16x2 LCD display.

Another mod gadget for you. A Vantec Nexus NXP101 MultiFunction Controller. I gotta get me one of these, not that I need one but they look good. Article on Frostytech.

If you are looking for headphones, Cameron provided us with a link to this site. A lot of good info and links to other headphone related sites.

How good are you at predicting the future? No, neither am I. These people probably have a more methodical way of doing it than I, and they say "A major cyber-terrorism event will occur in 2003, a technology research group predicted on Thursday, one that will disrupt the economy and bring the Internet to its knees for at least a day or two".

It looks like JEDEC will finally support DDR400, PC3200 memory specifications. A lot of people including many memory and motherboard manufacturers have been waiting for this. Read more here.

Reviews.
SuperFlower SF402 Case at Madshrimps
Promise SX400 raid card on Red&Blackness Mods
Chaintech Zenith 7NJS Motherboard at TweakTown
Antec Plusview1000AMG SOHO File Server at MonkeyReview
Acer AL922 LCD Monitor at Digit-Life



Friday again! Where did the week go?

If you are planning on putting a satellite into orbit in the near future, it might pay to wait for a while. Losing one to a failed launch is bad. Losing two at once is a really bad sign.

ryda found this page. I like the idea of the "Road Rage Buddy doll".

If you are running Microsoft's version of the Java Virtual Machine, you should install the latest Security Patch. Eight new vulnerabilities have been found and they are rated critical.

Users of Trend Micro's anti-virus tool, PC-cillin, should have a read of this article over on ExtremeTech. A bug has been found that may allow malicious code to be run on your machine. Thanks Iroquois.

Also from Iroquois, on the Inquirer, "Dell hints again at AMD Opteron takeup".

Mouse Pads come in all shapes, sizes and colours. They can also be made from many different materials. DarkVision have reviewed a steel version for you. It's called, The SteelPad. How strange!

This is a good read on the topic of piracy, but from a publishers point of view. Sent in by Piedpiper. Some valid points are raised in this one.

While we are on the topic of piracy, Daniel tells us that the R.I.A.A has issued a take down notice to www.cdcovers.cc for hosting album cover art. Well, I suppose it is copyright material so it was going to happen sooner or later.

GotApex have tried out the new "SAPPHIRE ULTIMATE RADEON 9700 ATLANTIS PRO Display Adaptor". The card comes with some goodies also: "Well, in the bundle you will get Soldier of Fortune 2, and Return to Castle Wolfenstein. Both of these are awesome games, and much better than much of the stuff people package with cards. Furthermore, you get a nice overclocker utility that was jointly designed by Sapphire and Rage3d".

Reviews.
Asetek VapoChill Mk 2 Premium Edition on Overclockers Australia :)
Cooler Master Alloy Front Bezel on Viperlair
AutoEye Photo Enhancement Software on Furioustech
Leadtek Winfast A280 LE TDH Graphics Card at Tech-pc.co.uk




Asetek VapoChill Mk2 Premium Edition (0 Comments) (link)
Friday, 13-December-2002 00:51:54 (GMT +10) - by Agg


Mred32 has been doing the hard work on the newspage lately, but I haven't been totally slacking off. I've reviewed the new version of Asetek's VapoChill system. It's a vapour phase-change cooling system capable of dropping your CPU temperature well below ambient - in fact, below zero celcius! It also looks pretty cool as well. :)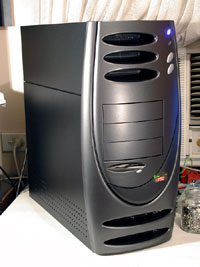 Click for the full review!


BTW, this is one of the longest reviews I've written for OCAU. Comfy chair and a mugful of coffee definitely required!



Late night news time. Did I mention that I am ITCHY!!! My kingdom for a cure for chicken pox but being Friday the 13th, I don't see my luck improving just yet.

This, hot off the presses. Madonion have changed their name to Futuremark. Read the full details here.

With LCDs being in the limelight lately, Milenko from DDR Zone has recently completed an extremely useful guide detailing the step-by-step construction and configuration of a parallel Lcd unit. This is well written with good photo's and diagrams. It is also Australian based. Thanks VooDoo.

K|dDO sent this one in. This has got to be one of the sweetest cases I have ever seen. The last page has some finished pics.

OCIA have put a XP 2400+ through its overclocking paces. They include some Sandra screenies as well. Some good results there.

The Epox 8K9A2+ KT400 Motherboard has been getting some attention lately. Here is another review, this time over at Neoseeker.

A1 Electronics have reviewed the PowerCooler H161S heatsink for both Intel and AMD CPUs.

If you're in the market for a new printer, this might be what you're after. The HP PhotoSmart 7350.

The HP Ipaq H5450 has been released in Australia. If pocket computers are your thing, have a read. Thanks crusterminator.

Are you in need of some new headphones? These sound like they sound nice.

A good power supply is a must for stable overclocking. OCAddiction review an Antec 330W PSU. They have this to say, "And this is what Antec mean by TruePower, the various feeds do not interfere with each other, therefore you should be able to draw the maximum limit from each DC line in relative safety".

This just in from LoneWolf. "Tonight, the [OCAU] Battlefield 1942 captained by Smash3d, (and featuring yours truly, LoneWolf, as a clan member) defeated the *AUS* (Australian Universal Soldiers) by a whopping 252 - 0! This is the first ladder match of the tournament on Game Arena". Go team OCAU. Thats some score! Did *AUS* forget to bring their monitors???

Thats all for the moment...




Thursday arvo...part 2 (0 Comments) (link)
Thursday, 12-December-2002 18:08:30 (GMT +10) - by Narkov


Aren't you spoilt? This makes it 4 news posts today!

ExtremeMhz have reviewed a mobile HDD rack. Seems like a good idea - one of these and a cheapie 40Gb HDD and you have yourself a portable mass storage solution. Definitely cheaper/quicker then sending "stuff" *wink* to your mates via the net.

I might try this one next time I get done for DUI. A man in Scotland was caught drink driving and tried to convince police that his liver produced the alcohol. Thanks Phalanx for that news.

What would happen if you crossed a satellite with a weather balloon? A "Stratellite" of course! A series of these Stratellites will be scattered over the United States to provide 802.11 wireless access to most of the population.

Geek toy time. Futurelooks have reviewed The best of PDA technology just in time for Christmas. Mum, I know you read OCAU news (yeah right) - can i have one of each please?

Cricket, chicks in bikini's and Christmas....summer is here. Summer means heat and heat means your computer needs cooling. CyberCPU.net have a guide/review of the Zalman ZM-NB32J Passive Northbridge chipset fan.

HOTHardware have an i845PE motherboard shootout. They reviewed the MSI 845PE Max2-FIR, Abit BE7 RAID and the Gigabyte 8PE667 Ultra. It's a good read - plenty of numbers and information to digest.

Just a quick reminder about our forums. With over 27,000 registered members and a pinch under 1,000,000 posts its a very valuable resource for any level of computer user.




Thursday Afternoon News (0 Comments) (link)
Thursday, 12-December-2002 15:08:13 (GMT +10) - by Mred32


It's hot here. Very hot. So heres the hottest news around...

It's that time again. ZZZ's 154th Issue is out. Among other bizarre things is a picture series called "glad I wasn't on that plane. Catch it here.

Blagged-Hardware have come up with their Digital Camera Techniques Part 1 article. I think I had better read this, judging by my camera skills.

MrIcee from XtremeSystems says "I am pleased to announce to all of the Computer Enthusiast world, that JCviggen has just obliterated the MadOnion ORB with a world record scorching, default benchmark score of 22,103 in 3DMark 2001 utilising his Abit equipped, Prometeia cooled Intel P4 system running at 4151Mhz". That raised the bar a bit.

The HardwareZone have had a look at a Gigabyte MAYA II GV-R9500 64MB Video Card and achieved some good overclocking results.

Still on the topic of LCDs, the latest video review from 3dGameMan is out. This time it's a Crystalfontz USB 20x4 LCD.

This one for the mad mod crew. A V8 Engine Case Mod. It's in German so try it with a fish, or just look at the pictures.

This on DigiTimes, "Intel said to allow overclocking on new own-brand boards". About time to I say. Read more here. Thanks Opteron.

PC-Arena have reviewed some of the Belkin Wireless Networking Gear. Hmm, better check my bank account :)

Sudhian play with what they say is the World's Smallest MP3 Player & USB Memory Stick.

Whitey Ford asks the question "Which flame warrior are you? Here is a collection of funny drawings and a short blurb describing each type of internet personality you may ever come across". I wont say which one suits me best...

Tim wants to remind us all that DGC are running a LAN for between 30 and 40 people this Saturday (14th) at Chatswood (Sydney). Go here to sign up.

Reviews.
iRock BLiNG CD/FM/MP3 Player on keptech.net
Antec 80mm Variable Speed SmartFan on Bjorn 3D
QTechnology Power Supplies at BurnOutPC
Hercules Digifire 7.1 Sound Card on HotHardware.com
Vantec Nexus (NXP-201) Fan Controller at Overclockers Club
Abit BE7-RAID (Intel 845PE) on PC Hardware
Icy Dock removable HDD rack at RipNet-UK




BBQ in Brisbane, this Sunday (0 Comments) (link)
Thursday, 12-December-2002 04:37:16 (GMT +10) - by Agg


From Driver: The second annual Brisbane BBQ meet is on again this Sunday the 15th December at the Roma Street parklands. Attendance numbers are looking quite good so far, however we'd still like to make sure everyone hears about it, hence the nice picture to get your attention! :)



For more information, see this forum thread.



A reminder to everyone that "Control Freaks" premieres this weekend. "Control Freaks will premiere on Sunday 15th and 22nd December 2002 at 12.00 Noon on Channel 7. The show is Australia's only TV programme dedicated to computer and video games and covers all the latest news and big titles in the world of PlayStation2, XBOX, GameCube, and PC interactive entertainment". Read more here.

If you visit the windowsxp.nu site at all, l3thal sends word that Microsoft have claimed the domain as their own. It looks like the current site will need to have a new home soon.

GFrame.com have been able to interview Steve Burke and Brian Harvey from nVidia during the recent AGDC. Read the interview here. They also managed to interview Mark Thomas, Developer Relations Manager for Xbox Advanced Technology Group. This one here. Thanks to Jive Honky for the links.

Forum member DDsD, with the help of other members, is putting together an ultimate LCD FAQ. He is asking for user input so visit the forums and see if you have anything to offer.

On the topic of LCDs, djstudd sent in a link to an LCD gallery. Some nice units on display there.

Hans-Christian send in a couple of links to some more Linux rescue disks. This one, a 1,7Mb boot disk, gzip2 compressed, and this one, a 50Mb linux boot disk, which will burn out on Business card CDr.

X-bit labs have an article entitled "ATI RADEON 9700 PRO Extreme Overclocking Experience". From the article: "ATI RADEON 9700 Pro proved capable of beating nVidia's brand new highly praised GeForceFX solution".

Bjorn's 3D World has posted a writeup of Nvidia's new Unified Driver Architecture (UDA) with Linux support. Full details here.

Hexus.net have a go at overclocking a DFI NB80-EA Granite Bay Motherboard using some quality components and a Vapochill.

Hardware-Test.dk have reviewed a couple of motherboards. The SOYO KT400 DRAGON ULTRA PLATINUM and an EPoX 8RDA+ nForce2. Both articles can be found here.

The Guru of 3D has reviewed a Gigabyte GV-R9700 Pro graphics card. From the review: "What somewhat irritated me was the fact that this card only has ramsinks on the front-side memory chips. But when you look at the backside then you'll notice the naked chips, why are there no ramsinks on the back ?". Good question!

More news later in the day...




OCAU is #1! (0 Comments) (link)
Thursday, 12-December-2002 03:33:31 (GMT +10) - by Agg


From Anakha: Just got my new PC Authority for this month today... On page 16: Top 5 sites. "Each month, PC Authority brings you the top five visited Australian sites in various categories:

Australian Hardware Sites
1) www.overclockers.com.au 29.12%
2) www.canon.com.au 9.95%
3) www.apple.com.au 9.89%
4) www.tweaktown.com 6.69%
5) www.epson.com.au 5.75%

Statistics provided by Hitwise. All figures represent the relative market share per category." Pretty impressive result for OCAU. The only site with a more dominant market share was in the Australian shopping sites category, with Ebay.com.au on 44.26%.

Nice to hear we're still on top. :) You can see our history of Hitwise awards on the Contact page.



Sabretooth has reviewed this little gadget. Cutting-edge technology it is not, but you might find it handy anyway.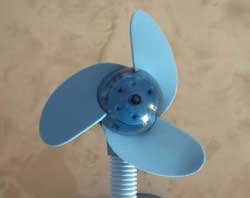 Been a long week of bush fires and hard work, some narrow escapes too. Hats off to the all the people who put their lives on the line to help others.

Ok, the new VIA 4in1's are out (Yea i know we already newsed it, but here are some more mirrors). Official site. Mirrors : Smokeyou.org. OCmelbourne.

Stuffed up your linux box? Try this rescue disk! "1.72MB boot/root rescue/tools diskette for your shirt pockets. Supports ide, scsi, tape, network adaptors, PCMCIA, much more. About 100 utility programs and tools for fixing and restoring."

Interesting site here about fighting speedings tickets and similar things. Cheers fwoar, hopefully I won't have to use it any time soon *touch wood*.

Sciby sent in phong.com. It's a neat graphics tutorials site. Has some funky stuff on there.

Smoothwall 1.0 GPL is out! Thanks Dr.Kildare

If you're looking at putting some dials and flashy lights on the front of your PC, check out the Thermaltake Hardcano 8 VR. But, if you don't have a good enough looking case, check these ones out. "AOpen's black-hinged-front H500W and super-slim aluminum A340, Chyang Fun's rather cheap yet very flashy CF-2029B, and FastWin's Lian-Li-challenging FW-168A."

Well, may as-well take a look at some P4 boards to put in that new case huh? Maybe the ASUS P4PE, P4GE-V or P4S8X. Well, you're going to need a HSF, right? Have a peek at the Aerocool Glacier.

Apparently, Telstra may be getting probed! No, not that way...

Yea yea I know mred32, I'm playing as fast as I can!



Typical of my luck. I just get over tonsillitis and now ten days before my wedding I get chicken pox. Keep those violins playing for me.

Would you like to burn Cd's at 52x? Buy one of these and you can. An Asus 52X CRW-5224A CD burner.

Would you like to win a Logitech MX500 mouse? Blagged-hardware are giving one away.

Here is another Christmas Gift Guide for you to browse. Computer hardware this time.

Local newshound Iroquois has a few bits for us. Violent games banned in Honduras on theregister. A new Mad Max film is on the way shooting in Australia next May. DALnet being debilitated by DoS attacks. Damn school holidays.

Several people have sent in this link. It's an Australian reseller for the Tomy Char-G cars and accessories. Thanks to all those who sent the link.

Nigel sent this one in. An announcement on the inquirer that DX9 is due for release in the next day or so.

nEoLIthIc says that "A friend rang me and informed me (whilst bragging about the fact that he had it :P) that GTA: Vice City is available from EB Toombul today".

This from www.cnn.com. "In a major strategy shift, Microsoft Corp. will introduce software based on the Linux open source operating system in 2004 for Web services and server software, market researcher META Group predicted on Monday". If you cant beat 'em, join 'em. Thanks TheHippo.

Fancy a trip down memory lane? See how www.overclockers.com.au looked almost three years ago. I was hoping for an old photo of Agg but was out of luck. :) Thanks for the link elvis.

X-bit labs have a roundup of seven Intel 845PE Based Mainboards. Well worth a browse.

SystemCooling have reviewed the Vantec Nexus Multi function Panel.

SolidMercury.net have some news on the Gigabyte GA-8PE667Ultra2 P4 motherboard.

Hexus.net look at the NAYA Design cristO Classic Case. Looks neat.

Overclockers New Zealand look at a Triplex GeForce 4 Ti4600 Millennium Silver.

Planet Savage give us a run down on the Inno3D Tornado GeForce4 MX440-8X.

And GideonTech play with a ThermalTake SS Volcano9. "So instead of a screaming 4800RPM fan blasting all day and night, you can finally control the amount of performance you need. Let it auto adjust itself through temperature changes using the probe or run it non-stop if you need the cooling".

Thats all for now. I will not scratch my spots. I will not ...



Its the time of year for work Christmas party's. How we all love them. There always seems to be at least one staff member determined to make a fool of themselves and to do it in style. (And it's usually me - Sciby) At least there will be some entertainment for the rest. Oh...and remember to catch a cab or nominate a skipper this silly season. No one want to become a statistic. I suppose you might get lucky and just loose your license. Ok, on with this mornings news...

Some people like to mod their PCs, some people don't. This guy certainly does, plasma ball 'n all.

Toopy want us to know that the Tomy Char-G Mini RC Car that we reviewed has upgraded parts available. "You can get different suspension, tyre, motor and gear types to upgrade your char-g. can't wait till I get a red (3.0) motor". He doesn't say where to get them though! Wait a minute, now he has. From here.

MonkeyReview are giving goodies away. They don't say if its open worldwide so go here and try your luck. Prizes from Crucial, Evergreen Technologies/Thermagic and oracle Graphics.

Extensiontech have re-written their review of WinBackup. I'm not sure why, but if you go here and read it you might find out.

2CPU.com have put Seagate's flagship drive, the 15K.3 through its paces with some not very impressive results. Read more here.

Microsoft on Tuesday released blueprints designed to help technology managers install Windows more efficiently and at a lower cost. More info on Cnet.com.

Adrian's Rojak Pot now have part 5 of their Definitive BIOS Optimisation Guide. A brief scan of the Troubleshooting Help forum tells me that some people need to read this.

AMD have announced the release of their Athlon MP 2400+ CPU.

And finally, there are many things I could say about this site but i'll let it say them for itself. By AuroythmiX**.

Reviews.
SPI FSP300-60ATV(PF) ATX PSU on BiT-Tech.net
PCToys PowerMaxx 520W PSU on Virtual-Hideout.Net
Cooler Master X-Dream HAC-V81 Socket-A Cooler at Viperlair
Vantec Nexus NXP201 Fan-Controller on frostytech.com




Wednesday Morning, Early (0 Comments) (link)
Wednesday, 11-December-2002 00:33:25 (GMT +10) - by Mred32


Light news today as I'm not feeling very well. I can hear the violins from here. :)

Forum member mnemtsas has written a DVD database program and would like to get some feedback from those who care to give it a try. More info in this thread.

Now this looks like fun! Toy tanks that use IR cannons to battle each other. Thanks Adam.

aftahours found this site dedicated to Australia's first "automatic" computer. Boy, how things have changed.

Those with or about to get ADSL might be interested to know that Internode have released some new pricing plans. Thanks Guardian452.

Vindaloo notes that WALAN have some new membership prices. Although he's not very happy with them. Find out for yourself.

I've seen this one before but it's well worth a look. It's a digital clock, well, sort of. Thanks to Squeezer for the link.

goofdave and a few others have let me know that VIA have released some new 4in1's, but this time with a new name. Hyperion 4 in 1v4.45.

Also on the subject of VIA, the C3 CPU has been released as a 1Ghz model. Thanks to sniper for that one.

This just in from envynews.com. "In our seven trillionth USB Keychain review, we look at Transcend's offering. Well, what are you waiting for? Go read your four billionth USB keychain review of the month". Wow, they have been busy.

Ars Technica have taken a look at the IMAK Smart Glove. I want one of these.

Linux users should read this. "Programmers have found a bug in newer versions of the Linux operating system that, under unusual circumstances, could cause systems to drop data".

Digit-Life have a roundup of Professional 3D Accelerators. Some nice cards there.

OCAddiction takes a closer look at the newly introduced AGP 8X specification. Full article here.

A couple of flash games for you to idle away the hours. The Trials game from RessurectoR and Juno Nemesis from Squigy_Poodle.

Reviews.
1/4" thick Aluminium case by Chilli on Techware Labs
Innovatek Water Cooling Kit at Nexus Hardware
AeroCool X-Factor CPU Cooler at Overclockers Club Canada
King 450Watt Triple fan PSU on Overclockers Club
CoolerMaster Copper & Aluminium RAM Chip Cooler at 8BallsHardware
EPoX 8K9A2+ AMD system motherboard at A1 Electronics
Chenming (ATX-901A) Fileserver Case at neoseeker.com
Asus 40x12x48 USB 2.0 CDRW on Sudhian



Afternoon! Just a quick news update...

Light rain around Sydney and the Blue Mountains have "helped extinguish the fires, but not put them out completely", says this media release. Thanks Rodney.

OCIA have an in-depth look at the Logitech Cordless Elite Duo (which im using to type this news post up with!). The review is quite lengthy coming in at 5 pages. Clicky. Thanks Shawn.

A court ruling could close websites says this page Quote: "A HIGH Court decision allowing a US online publisher to be sued under Australian law could force the closure of some websites, an industry expert said today."
Sounds pretty serious with some big companies involved there. More here. Thanks James :).

Mr Chilled sends in todays flash game "Sober Santa"! I managed to get 687 on my 2nd try :) Click me!

The news box was a little dry today, but that can also mean some more content is on its way from another news monkey. Remember, if you find anything on the web that you think is suitable for OCAU news, then fire the URL off to news@overclockers.com.au!

Now, back to Battlefield 1942 :)




Content and stuff.. (0 Comments) (link)
Tuesday, 10-December-2002 15:17:47 (GMT +10) - by Agg


Things have calmed down now - the server got a bit slow yesterday due to being slashdotted. At one point we were sending out over 24Mb/sec!

Last week was a big one for content, check out these reviews and articles if you missed them. This isn't an archive update, I'll do that early next month as usual.

AMD AthlonXP Thoroughbred Unlocking guide.
ABIT IT7 Max 2 Version 2 i845PE-based P4 DDR motherboard review.
Tomy Char-G mini RC car review.
ASUS 880 TV tuner and capture card (forgot this one in the last update)
SiSoft Sandra 2003 file mirror.
Cornea MP704 17" LCD screen review.
Long-Distance Wireless Testing with Waveguide Antenna article.
IBM Model 10K3849 Keyboard and 3 Button Optical Mouse review.

Thanks to everyone who submitted content!



This must be almost a record, with 22 copy's of the Klez virus in the news box this morning. Someone needs to install some anti-virus software.

TweakersAsylum.com want to let you know that they are having DNS problems at the moment and the site is not available. All should be fixed within a day or so.

Rich at CyberCPU.net has written an article on AGP Aperture Size. He tests some different settings and compares the results.

The Tech Report put some Radeon 9700 Pro cards to the test. "We have third-party cards from Crucial and Tyan, plus ATI's own All-in-Wonder version of the Radeon 9700 Pro".

3DAvenue have had a look at EA's latest game offering. 007: Nightfire for PC.

Iroquois has a wealth of news bits for us today. Serial ATA Hard Disks in 2.5" form. Also, Wi-Fi labelled a "terrorist tool". Hmm!. Phoenix 0.5 is out and Mandrake 9.0 has been reviewed at Tweakhound.

FrostyTech.com have an article on Spiral Cable Wrap. "Full tower computers often become rats nests of wires as power cables stretch out to every imaginable peripheral".

Reviews.
Albatron GeForce4 Ti 4280PV Graphics card on EXHardware
Altec Lansing 251 5.1 Surround Sound PC Speaker System at Tweaknews.net
Xoxide modifications UV kit at Blagged-Hardware
Logitech's MX700 Cordless Mouse on Buddhacon
Logitech Cordless Elite Duo at MonkeyReview
Vantec Copper-X CCK-6040H Socket A Cooler at Hardcoreware.net



Tuesday morning news time...

Bjorn3Dhave posted a Christmas wish list. While you're there, check out their review of MechAssault for the X-Box.

X-bit labs compare the performance of the AMD Athlon XP 2800+ and the Intel Pentium 4 2.8GHz using Photoshop 7.

8Dimensional are a site that review games. Games for PC, PS2, Xbox and GameCube. They now have 6000 game reviews on their list.

OcPrices.com have just finished a round-up of no less than eight PC3200/PC3500 sticks from six different manufacturers.

Sanies found this in his wanderings. A high tech, fully electronic handgun. Looks like something out of JK2.

MHW have an unusual article they want you to read. "I'm Marrying a Computer Geek: How to survive in 5 easy steps".

IBM on Monday will unveil what it says is the world's tiniest working transistor. Read about it here.

ikey want to remind everyone that tickets for the Big Day In are now available."Big Day In is going to be the Southern Hemisphere's largest LAN ever held - with over 1,000 players coming together from all over Australia to Melbourne's enormous Colonial Stadium in January to play head to head, team vs. team in some of the best PC gaming competitions to be had anywhere".

I think this is the smallest PC I have ever seen. Not quite pocket PC but getting there. Thanks K|dDO.

GFrame.com have interviewed some of the guys from nVidia. Full article here.

XG8 found this. I think this guy got a little carried away with his Sci-Fi addiction. A basement spaceship.

The Tech Zone compare USB 2.0 Vs Firewire. "So on the surface; it looks like USB 2.0 is about to wipe Firewire off the face of the earth".

Flash game time. Elf Bowling 3 has been released. I kinda like this one.

Tweakers Australia are having a Christmas Giveaway. You can win a set of Altec Lansing 2100 speakers courtesy of Innovision Technology. Its open to everyone world wide so go give it a shot.

Red&Blackness Mods will show you how to change that boring psu fan into a led fan.

Beware the killer CD-Rom. Nasty things those. Thanks patdman and paulh (yes Agg... THAT paulh).

Reviews.
Thermaltake Silent PurePower 420watt Power Supply Video Review on 3dGameMan
Vantec Nexus NXP-201 Fan Controller at Virtual-Hideout
Skyhawks Jupiter Aluminium Case at OC-Melbourne
Delkin eFilm Reader on Furioustehch
Shuttle XPC and Linux Revolution at Sudhian
MSI GNB Max-FISR Intel Granite Bay Mobo at HotHardware.com
VIA Hi-Fi PC on Digit-Life



Funny story floating around the net about spam-victims getting their own back on a spammer.. by signing him up for a zillion free subscriptions, catalogs and other snail-mail spams. More info here on Detroit Free Press and here on Slashdot, where it's likely most of the subscriptions have originated. The big question is, will he realise that others are simply doing as he's done to them - for the moment it seems not.

From Quilb: Just letting you know that CCGL (Central Coast Gamers LAN) is on once again at Gosford Race Course, cost is $15 and its on 20th,21st,22nd December for more information and to register visit here.

Interesting article here about game addiction, thanks Mike.

Speeders in NSW should take note of this new package of measures aimed at speeding drivers, including more speed cameras and longer suspensions, thanks fwoar.

StratosFear says there's a new Australian gaming TV show.. hopefully it won't all be console stuff.

Reviews:
Case-Badge Light kit on RipNet.
Inverse Blue LCD on Bit-Tech.
Kingston HyperX PC3500 DDR SDRAM on ExtremeOC.
Logitech MX500 Optical Mouse on Blagged-Hardware.
Abit KD7-RAID KT400-based socketA DDR motherboard on PureOC.
AOpen AK77-8X Max KT400-based socketA DDR motherboard on Active-Hardware.




Interesting Forum Threads (0 Comments) (link)
Monday, 9-December-2002 22:30:34 (GMT +10) - by Mred32


Just a quick reminder. If you come across a good forum thread that you feel people should be made aware of, send a quick email to news@overclockers.com.au and let us know.

Some Interesting Forum Threads.
Is my PSU struggling ? in Troubleshooting Help
9000BTU Air Con in Extreme Cooling
How much heat does a tualatin generate? in Intel Hardware
Intel chipset driver? do I need this? in Intel Hardware
What do you display on your LCD? in Modding & Electronics
Performance "family" car under 60K in Motoring
Advice on folding machine componentry in Distributed Computing
Does Free Linux Have Hidden Costs? in Other Operating Systems
OCAU BF1942 Players Required! in Games



Well, so much for my fishing trip. 4 fish and a broken boat. Oh well. Thats life. On with the news...

The latest Internet Explorer/Outlook bug fix is available. It addresses a vulnerability which will allow arbitrary code to be run on a users machine. Microsoft has upgraded the level of importance for this patch from moderate to critical. Full Article on The Age.

From New Scientist, "A court in California will this month rule on the legality of an ingenious new software package that makes perfect copies of movies on DVDs even if they are protected with the latest anti-copying technology".

A fridge that cools using sound. I wonder is this will start a new trend in CPU coolers. Very loud ones! Thanks PiCULar.

Alex from Computer Sphere has posted a guide to making your own rounded IDE cables. A simple but effective mod when done right.

Hans-Christian sends word of a new installer for Debian GNU Linux. It's still in the Alpha stage so it may not be bug free (if anything ever is). You can find it here.

Adrian's Rojak Pot have part 4 of the Definitive BIOS Optimisation Guide for your viewing pleasure. A lot of work has gone into this. It's well worth bookmarking.

From Nigel, Electricity without wires! Well almost.

We all know what a Molex connector is right! Well, Molex now make other things, like CPU Coolers.

Cypher has decided to pimp his OCAU tetrinet server."To play, you'll need to get Tetrinet from www.tetrinet.org. Once you've downloaded it, read up on the instructions, it tells you how to play. Then you fire up the game, enter in your username, and the server you want to connect to is Cypher.dyndns.org. Once its connected, you in!

X-bit labs take a long hard look inside the NVIDIA NV18/NV28 AGP 8x and ask What are the advantages?

If you read the article at wired.com about lifters but were not all that impressed, Rild from ZZZ has some better info here and here.

2002 Holiday Gift Guides. For that special techie in your life who has everything, here are a few gift ideas.

From nEoLIthIc: The Federal Government has begun trials of it's Datacasting network but is receiving very little support from ISPs.

Want to hire out some DVDs without leaving home? Have a look at WebFlicks. Ooh...no late fees.

Curto noticed that ATI have some new Saphire drivers available. It's a 30Mb file that covers all versions of Windows so 3dchipset set out to split the file up into the various Windows versions. Have a look here.

Looks like radar detectors have come of age. Using GPS, this one warns you of such things as road black spots, school safety zones, roadworks ahead, personal danger areas. But will it detect a radar? Thanks Bernie.

AMDWORLD have compared Four Intel Motherboards. Now why would they do that? Give it a read and find out.

3dGameMan have another video review for you. This time of the Abit NF7-S Motherboard.

Craig has a link to a site full of flash versions of your favourite eighties arcade games. They should keep you busy for a while.

On the fire front, Rodney has provided a link to the latest RFS fire map. The NSW Rural Fire Service have a page to keep you updated on the current situation. From todays update: "Fire crews today will be confronted with varying conditions across many of the fires still burning in NSW. More than 4,500 firefighters worked on the 65 fires that have already burnt out over 120,000 hectares of NSW".

Reviews
Excalibur RADEON 9700 Pro at Digit-Life
BeanTech BT84 Clear Acrylic ATX Case at ExtremeMhz
Shuttle AK37GTR Motherboard on TweakTown
Albatron KX400+ Pro Motherboard (KT333CE) at 3DVelocity
Digitalis Vision II Home Theater System at SystemCooling
Samsung 171N-Silver 17-inch TFT LCD Monitor on hardwarezone
Asus A7N8X NForce2 Motherboard at Nexus Hardware
Thermaltake 80mm Copper Fan Grills & Copper RAMsink at The Overclock Intelligence Agency
Fanner Group Led Fans on Furioustech



TweakTown have posted some coverage of the Australian Games Developers Conference. Not a whole lot there that interested them, but they filmed some demos of NV30 (AKA GeForceFX). These are the "Dawn" (fairy-girl) and "Ogre" demos and the videos are better quality than previous ones I've seen of these demos, even if they are shot at an angle. Impressive stuff.

We've mirrored the two videos on OCAU here (Dawn, 10MB) and here (Ogre, 7MB), to give TT's server a hand. You'll need the latest divx codec to view them.

The TweakTown story has been slashdotted already. TweakTown's server seems intermittently available and we've had a huge outbound spike, so things might get a little bumpy for a while. :)




Monday Middayish (0 Comments) (link)
Monday, 9-December-2002 12:56:31 (GMT +10) - by Agg


The Police have recovered intact one of those ATM skimming machines that have been in the news a lot recently.

Chunks spotted an article about a new 3D display technology.

Apparently unsecured wireless networks are a terrorist tool, thanks Stanza.

From WhiteyFord: Just a reminder: OCAU Secret Santa gifts are due to be posted on the 9th of December which is TOMORROW (err, today!)! Please make sure you read this thread if you are unsure about anything. Good luck to all the Secret Santas, hope you get something better than two front teeth.

From Thor: Quick note to say that the tickets for the Big Day In 2003 LAN are now available. I have created a thread in the forums with more info, including links to the official site and where to purchase tickets.

Stasis noticed the trials-riding game has been changed to a new level. Actually, fwoar sent in a link a few days ago to a site that let you choose different levels and different bikes for that game. It worked for a day and now it's 404. Anyone seen it anywhere else?

Interesting thing from mred32 (who must be in one of those newfangled internet-connected fishing boats) about copyprotected CD's from EMI: As a result, all EMI releases next year will be copy-protected, which means the music cannot be digitally copied to blank CDs or other digital formats.

Apparently all AthlonXP's will be using the B0 core eventually.. good news for overclockers, thanks Craig.

Reviews:
Gigabyte GA-7VAXP KT400-based socketA DDR motherboard on Tweakers.
IWILL P4GB Granite Bay P4 DDR motherboard on VR-Zone.
Chaintech ZENITH 9EJS1 i845PE P4 DDR motherboard on VR-Zone.
Shattered Web Window Applique kit on Bit-Tech.
QuietPC Barebones Case on ViperLair.
Antec TrueControl 550 PSU on SilentPCReview.
LIS Platinum LCD Kit on GideonTech.
Coolermaster Memsinks RAM coolers on BurnOutPC.
DFI NB78-HL P4 DDR motherboard on Hexus.
Vantec Nexus Multifunction Panel on OCIA.
Logitech MX700 Optical Cordless Mouse on GeekShelter.
ABIT IT7 Max2 i845E-based P4 DDR motherboard on OCOnline, our review here and the new model here.
Logitech MX500 optical mouse on ComputerChaos.
Sunbeam Rheobus on ForumOC.
VIA Eden M-Series (EPIA-M9000 mini-platform on Digit-Life.
CompUSA Red Cold Cathode case lighting on AseLabs.
Xoxide 4-port Rheobus Kit on SubZeroTech.
Seagate 10K.6 SCSI HDD on Xbit.



Evening OCAU'ers! Some belated news for you all...

First off tonight Overclocker Warehouse has a newbie guide for us explaining the art of thermal compound application. I see alot of threads on our forums about this, so this may come in handy for alot of you. Heres the article.

Anandtech have a 6-way nForce2 motherboard roundup here. Some very interesting results! /me wants one. Thanks to James R for sending that one in ;)

From our fellow news-monkey mred come this exciting news: AMD will introduce its Hammer architecture in March/April next year, its chief financial officer said at the Credit Suisse FB Tech Conference today in Scottsdale, Arizona.
Sounds like a very good thing to me for all you AMD fanatics! Heres the article at The Inquirer if you wish to have a read.

System Cooling.com has a look at the pcToys SYSTEMAXX Fan Controller, and the Vantec Nexus Fan Controller in this article here. If you dont like ultra-high-blinding-super-bright blue LEDs, then skip this article :)

*sigh*, I guess it was about time someone made it, but here it is in all its annoying and timewasting glory. "Michael Jackson, Baby Drop". This delayed the news by about 15 seconds. :P Here is the link. Thanks Matt.

I know most of us have seen it before, but for the ones who hav'nt, Metku.net is a crazy modding website. My favorite being "CardFan". Thanks TheHippo and to all who have sent it to us in the past.

Also, all of OCAU's best wishes go out to the fire-fighters protecting homes around NSW at the moment :(

PS: We were down for about 5 minutes because of a server restart and a database check... All seems okay.



Just a few quick pieces for you to wake up to on a Saturday...

Another potential weapon in the fight against spam. This time it's software that generates a unique email address for every message sent. Sounds problematic. Details on New Scientist.

PCworld have a announced that the Klez worm was the most prolific virus/worm in 2002. It was reported more than any other this year. No great surprise judging by the number of times I have deleted it out of the news inbox this week.

It looks like StarOffice is gaining popularity by the day with Sony now jumping on the bandwagon. "By the end of the year, Sony will include version 6.0 of StarOffice on most consumer desktop PCs sold in Europe". Full article over at ZDNet.

Researchers have announced that Mars has never had oceans. But it did take a few big hits. So much for swimming on the red planet.

Todays flash game is actually a small collection of games, all very well done. I like the bouncing soccer ball thingy. Only one hour wasted thanks to Greg.

Forum member ViPeR-7 is working on getting a Car PC up and running complete with custom PSU and linux distro. Sounds promising.

Reviews
SkyHawk Galaxy case at OCMod Shop
Epson Stylus 925 Photo Quality Printer on The Tech Zone
GlobalWin CAK4-88T heatsink at A1 Electronics

Thats all from me for the moment. I'm going fishing for a couple of days. I know it's tough but someone has to do it.




Reader Reviews (0 Comments) (link)
Friday, 6-December-2002 16:08:34 (GMT +10) - by Agg


As I mentioned earlier, reader-submitted reviews and articles have always been welcome for publication on OCAU. We see this website as a community and are more than happy to publish the writings of community members. However, this doesn't mean that anyone other than myself and a few senior writers are permitted to approach vendors on behalf of OCAU, asking for review hardware. I've become aware of someone who has - before my note of last night about reader reviews - openly lied to a large number of vendors in order to get free hardware from them. Our relationship with vendors is obviously something we take fairly seriously and now we have to back-pedal and explain the situation to these vendors.

In summary - you're more than welcome to submit reviews and articles, but you are NOT permitted to approach vendors with the purpose of recieving discounts or freebies with the intent of writing a review. Please coordinate all such requests through me via email. Who knows, though - if you prove yourself as a writer you may find yourself having free goodies sent to you from OCAU directly, as some of our senior writers already do. :)



Friday afternoon and the weekend is almost upon us. Lets see whats in the news box...

Netspace have made some changes to their ADSL plans that look like being a hit with subscribers. Better deals at the same price. More info over on Whirlpool.

The Australian Communications Authority (ACA) and the Australian Broadcasting Authority (ABA) are going to examine ways to provide improved broadband internet access in country areas, using the standard old TV Antenna.

DeviantPC have posted an article titled "Beginners Guide to LCDs". They are dealing with serial LCDs so there is no info on the data pinouts. Lots of pictures though.

Digit-Life have covered the Chaintech/NVIDIA/AMD event in Moscow. They have some news on Chaintech's nForce2 products and pics from the GeForceFX live demos.

Dane tells us that he has opened up a new forum with an interesting focus. "In conjunction with the OCAU Cook Off - Brew Ha Ha, I have decided to start up a new aussie based homebrew forum. If any of you guys homebrew and you try and read up about it on the net, 90% of the stuff is American reading so it doesn't always apply (and their beer sucks anyway). I thought it was a good opportunity to start up an aussie based (but not only restricted to aussies) forum.

It looks like we will have to wait a bit longer for high-definition TV in Australia. All due to a lack of content and consumer interest. I'm interested! Thanks nEoLIthIc.

tr0gg0 has written a game and wants you all to try it. Check out this thread in the forums.

If you have heard a lot about antialiasing but never really understood what it was, then you need to read this. The article is very comprehensive so I hope your algebra is up to scratch.

It seems like IDE and SCSI interfaces started battling it out since the day the IDE interface was born. X-bit labs have an article titled "IDE RAID vs. SCSI: Who Will Win?".

Reviews
CyberDrive CW099D 52x Burner at cdrinfo.com
Hitachi CML174SXW LCD Monitor at tech-pc
Altec Lansing 5100 5.1 Speaker System on Ownt.com
Antec TruePower 430W Power Supply at Pcstats
ColorBreeze LED Fan at dvhardware.net
Tocools Novasonic Cpu cooler on Red&Blackness Mods
ASUS CRW-52X/24X/52X CD-ReWriter at GotApex?




ABIT IT7 Max2 Version 2 (i845PE Motherboard) Review (0 Comments) (link)
Friday, 6-December-2002 02:42:37 (GMT +10) - by Agg


Chainbolt has reviewed this motherboard from ABIT. It's an updated version of the IT7 Max he examined only a few weeks ago. Does the change from i845E to i845PE bring anything significant with it? Find out in this 4-page analysis.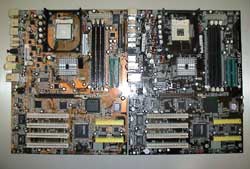 Click for the review!






Early Friday Morning (0 Comments) (link)
Friday, 6-December-2002 02:40:17 (GMT +10) - by Agg


Been a while since I've posted "normal" news. :) Many thanks to Mred32 for keeping things flowing while I concentrate on articles etc - there's certainly been plenty of those this week, with more to come. Thanks also to Sciby for assisting with the editing of a couple of reader-submitted reviews. Speaking of which, if you'd like to try your hand at writing an article or review of some goodies you've got lying around, we're more than happy to host it for you. Drop me an email if you want to chat about it.

This rocket man wants to fire himself 50 miles straight up in a home-made rocket.. that's taking DIY a little too seriously.

Hard to say whether this is a wind-up or not, but it's pretty funny and sad regardless.. a forum thread (non-OCAU) where someone gets confused about watercooling, with disastrous results, thanks Sim and JAB.

More cool stuff on NewScientist as always, this time molecular storage.

NewsFactor wonder if cybercrime still pays.. It is the stuff of IT lore -- a hacker is caught breaking into a company's systems and is given two options: Take a job with the company or face prosecution.

If you're annoyed by misleading ads from Bonzi Software, Sabretooth has some good news for you.

From Lord Archades: a good cheap alternative to the dremel and black and decker is the rotary tool from Super Cheap Auto. for $80 u get the tool, a bendable universal adapter thingie so u can get into tight places, some grinding stones, and other tools for the job. for $20 u can get a pack of a heap of grinding discs, cutting, hard and soft multi shaped stones. so for a hundred bucks u can get an awesome tool, instead of the $250 for a dremel. I think its perfect for modding. i just wish someone made cutting and grinding discs that last a while. a diamond disc would be good. The B&D Wizard (reviewed here) is a cheaper Dremel alternative, too. Personally, I got a Dremel and couldn't live without it now. :)

nEoLIthIc notes that PayTV Pirates are being nabbed.

StratosFear put together a huge OCAU XBOX FAQ in our Other Toys forum.

Reviews:
Mustec tiny digicam on PCDreams.
AMD Athlon XP2400+ socketA CPU on Beyond3D.
Thermalright SK7 socket cooler on OCModShop.
4 P4 coolers compared on PCDreams.



The fire situation around the Sydney and NSW area is not looking good. With more than twenty homes destroyed, the NSW Fire Brigades have their work cut out for them. You can view an update here. Best of luck guys. Lets hope the weather will help out in the next day or two. Link from Rodney.

If you are one of those who leave an Out Of Office message on your email system, take note. "Thieves using 'out of office' auto-reply emails to find empty homes".

Some software company's go to great lengths to protect their product with anti-piracy measures. Newsfactor ask "It it really worth it?.

Wired News have an article about Lifters. Those anti-gravity devices that are yet to hit the big time.

Microsoft are not happy with the New South Wales Department of Public Works and Services (DPWS). It seems they are considering moving to StarOffice and away from XP. More info here. Thanks to Baker for sending that one in.

An in depth discussion on the future of thermal compounds (thermal grease) over on overclockers.com. Sent in by RnR.

A bundle of goodies from Iroquois. New cumulative December Patch for IE 5.5 and 6 from here. A Linux security scanner at Nessus and a reminder that Windows .NET Server 2003 RC2 is out.

A new Game/Net cafe is setting up in Geelong and are opening on the 15th of December. They have a page here that you can check out. All the best Phreeky and Gunna.

This is a 15Mb video of nVidia's new Geforce FX at a demo in Germany. It looked great until it crashed. How embarrassing.

OCAU's Secret Santa's need to make sure their gifts are in the post on December the 9th, No later. Check this thread in the forums in the forums for more details. Thanks Santa erm... Whitey Ford.

Not sure what to buy your other half for Christmas? For the guys contemplating this at the moment, Futurelooks have a 2002 Holiday Gift Guide: For Her.

Buying for your Dad is one thing (you can't lose with socks), but what about your best friend who is a hardcore PC user? Have a look here.

Destiny Gamers Club is on again in Chatswood, Sydney. Saturday 14th December from 9am till 9pm. Cost is $15. Registration and more details are on the website

Worlok sent in this link. A HDD Activity Meter. I like the look of this one.

Reviews
CoolerMaster ATC S4000 SX-1 Server Case at 8ballshardware.com
Shuttle AK37GTR (VIA KT400) Mainboard at X-bit labs
SOYO's SY-P4X400 DRAGON Ultra motherboard on The Tech Report
Philips 180B2 Flat Panel Display at Designtechnica
Abit's IT7-MAX2 Legacy Free Motherboard at HotHardware.Com
Samsung SF-531P 6-in-1 Laser MFP on envynews.com
2GHz Celeron at OCAddiction.com
Thermalright SK-7 heatsink at OCModShop
MSI 648 Max Motherboard on neoseeker.com
WinBackup Software at Xtreme Tek




Reminder - OCAU Social Gatherings (0 Comments) (link)
Thursday, 5-December-2002 15:00:29 (GMT +10) - by Mred32


Just a reminder of some up coming social events. The OCAU social gatherings promise to be a fun day/night out. Here is your chance to meet 'n greet some of your fellow overclockers and whip their butt's in a good game of BF1942.

Battle @ Matchrix II - OCAU vs. Atomic - Friday 6th of December. If you missed the first one don't miss this one.
Brisbane BBQ - 15th of December. Check the forum thread for info on what to bring along.
Wollongong Lan - 21st December. Most people will know what to bring along to this one.
Perth Red Flag Lan Fest - Sat 4th 10 am - Sun 5th January 5 pm Register your interest in the forum thread.
Melbourne BBQ - 19th of January. Ditto here.

Cheers...



For those of us who didn't lose our sight during the eclipse, here is some news.

Turn based games. You either love 'em or hate 'em. Sciby (pronounced Sky-bee) (Sciby edit: Love your work, Mred32. *nod*)wants to let us know about a new turn based game called Combat Mission: Barbarossa to Berlin. This is the follow up to the original "Combat Mission: Beyond Overlord". I might have to give this one a go.

Assailant sent this one in. You can blame him. Remember the game "Pong". Here is another version and it's ahh....different.

Tuttle says that the "Tomy Char-G Mini RC Car" that Decker reviewed here are also available at K-Mart.

It looks as though Australia is set to launch it's first home grown satellite in 35 years. Full story at news.com.au

Do you like elephants? Here is todays flash game of the day. This one is made by an Australian company. Thanks gabe gross.

It's ZZZ time again. This weeks installment (#153) questions things along the lines of blood flow electricity generation, nuclear batteries and heat-powered clocks. This weeks they also have a collection of Useful Applications, most of which are freeware or public domain.

If you happen to have an old SGI machine laying around, how about turning it into something useful, like a refrigerator or a coffee machine.

Seagate have shipped a second SATA hard drive. This time it's a 40Gbyte model designed for budget PCs. Read more about it at extremetech.

Do you own a Radeon 9700 Pro? Having problems keeping it cool? It seems your not the only one. The guys at frostytech.com investigate why.

Some new Detonator Drivers have been released. This is the 41.09 version. Get them from nVidia before they run out. Thanks drift_boy.

The Tech Report has published an article comparing IDE RAID controllers from four of the top manufacturers. 3ware, Adaptec, HighPoint, and Promise. For those who are new to RAID, and those with an interest, there is a lot of info in this round-up.

Sudhian have posted an article entitled "Is the Mid-Size Tower Effectively Dead?" An interesting question with a few interesting points.

If you like the idea of "Extreme Cooling" for your PC, The Modfathers can show you how to build a very cool chiller, on the cheap. Not that anyone would really use a fridge to cool their PC! :)

BiT-Tech.net have an article about a Plasma ball mod. Looks spooky.

3dGameMan has a video review of the AMS G-Mono Mid Tower Case. You can save the video to your hard drive or stream it.

Digit-Life have a round-up of nForce2 boards from Abit, Asus, Chaintech, MSI, Leadtek and Epox.

Some info here on ATI's new 256Mb card, the FireGL-X1. Thanks Nigel.

SilentPCReview have a round-up of some heavy duty P4 HSF combo's.


Reviews
ASUS A7N8X Deluxe Socket A Motherboard at Techseekers.net
ABIT Ti4200 with the new OTES cooler at Hardware-Test
EPoX 8RDA+ nForce 2 Motherboard at Hexus.net
Iiyama 18.1" LCD Monitor on tech-pc
Belkin Nostromo n50 SpeedPad at LAN Addict
PNY 128MB Secure Digital card at Envynews
Iwill P4HT-S i845PE Red Motherboard on Pcstats
Spire CoolCat HSF at pctechzone
Iwill KK400-RS Motherboard at Club Overclocker
laser etched 8-Ball Window Kit on OCIA
Universal Smart Drive at The Tech Zone
Simpletech SimpleDrive USB HardDrive at Björn's 3D World
L.I.S. LCD Indicator at SystemCooling.com
Nexland ISB WaveBase Wireless Gateway on BurnOutPC
IOGEAR HomePlug Ethernet Bridge & USB Adapter at MonkeyReview
Crystal Clear LED Fans at Computer Sphere.net
Hercules Gamesurround MUSE 5.1 DVD at RadiativeNZ
Soyo 7VX4B Dragon Ultra Black Edition KT400 motherboard over at Overclockers NZ
Splinter Cell Game for XBox on 3DAvenue




Tomy Char-G Mini RC Car review. (0 Comments) (link)
Thursday, 5-December-2002 01:19:29 (GMT +10) - by Sciby


Everyone loves cars, even my dear old granny. If you can't afford a real car, or you're not allowed on the roads (just like my dear old granny), Decker has what you need: the Tomy Char-G Mini RC car. If you tried hard enough, I'm sure you could drift one...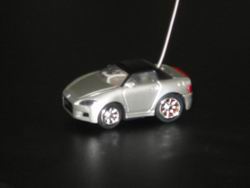 Click for the review!






SiSoft Sandra 2003 (0 Comments) (link)
Wednesday, 4-December-2002 18:22:02 (GMT +10) - by Agg


SiSoftware in the UK have released the latest version of their popular benchmarking and system information program, Sandra. This time they have chosen to release it via a system of affiliate mirror sites instead of having everyone download it from their server. OCAU has provided a mirror for Australian users.



Click for OCAU's mirror!






Win stuff from ABIT! (0 Comments) (link)
Wednesday, 4-December-2002 18:04:56 (GMT +10) - by Agg


Lyle from ABIT sent this along: ABIT is proud to announce the ABIT AMD 333 Contest! From December 1 to December 22, 2002, we're giving away 3 ABIT AMD motherboards, 3 Siluro VGA cards, and 3 AMD Athlon XP 2700+ CPUs with 333FSB support every week for (3) three weeks!

Get the full details of the competition here.



Viper Lair want to show you how to setup a Linux Router/Firewall. Forum member Martinus shows you how to setup a diskless version also.

Alltechbox.com have had a look at the IOSS RD1 BIOS Savior. "Thanks to the built in FlashROM, after installing the RD1, you will have two BIOS chips and with the small included switch you will have the ability to chose which BIOS to use when booting your PC. Since the two chips are separate and only one can be active at any time, if something goes wrong with the first BIOS you can always reboot your PC using the other BIOS and then restore the damaged one."

A personal favorite of mine, Sygate Personal Firewall has been given a once over by The Inquirer. SPF is free for home use.

Ian from Designtechnica has a look at this years Comdex with a focus on the non-computer related items (gadgets) on display. Seems mostly PC related to me.

It seems that Abit have decided to drop support for Intel's Granite bay. "Granite Bay is too little and too late" say the folk at Abit.

Since it's the silly season, Arachnadactly sent in a link to the Elf Bowling game. Now at version 2.

It looks like taxi fares are going to rise again, but only if you want to listen to the radio whilst you're in the taxi. Thanks AzonIc.

Oh, and some more letters and answers from Dan.

Reviews
Samsung Spinpoint SP4002H 40GB Hard Drive at Tweaknews.net
Thermalright SK-7 at Furioustech.com
Gainward's AGP8X NVIDIA Powered "Golden Samples" at Hothardware.com
Abit IT7 MAx2 mainboard at Active-Hardware
Nexus NX3000 Quiet PSU at Silentpcreview.com
Speeze EasyStream II Socket 478 Cooler at 3dXtreme




mirror.ausgamers.com (0 Comments) (link)
Wednesday, 4-December-2002 14:15:25 (GMT +10) - by Agg


As well as their files.ausgamers.com service, AusGamers also now offer a local mirror for many popular programs. Linux fiends will be happy to see PHP, Apache and the Linux kernel among other things. There's also a Tucows mirror for Windows folk (with some Linux, BeOS, Palm and even Mac stuff in there too). The servers are a single hop away from our server so should be just as speedy for Australian users.




Total Solar Eclipse (0 Comments) (link)
Wednesday, 4-December-2002 13:30:47 (GMT +10) - by Agg


Tonight there's a total solar eclipse, and one of the best places in the world to view it is Ceduna in South Australia. In fact, this is the first total solar eclipse to occur over Australia in over 26 years. Banger sent in this page which has information and will begin a streaming webcast of the eclipse, from Ceduna, later this evening. Beginning at 7:15 pm Australian Central Daylight Saving Time (ACDT), on the evening of 4 December, CSIRO will broadcast live from Ceduna images of the eclipsing Sun, culminating in the total eclipse at 7:40 pm ACDT (09:10 UTC).

Remember, if you are viewing the solar eclipse personally, don't look directly at the sun! Also, don't use any optical instruments such as binoculars or telescopes to look directly at the sun. The CSIRO have information on safely viewing a solar eclipse on their website.




Toolbox PC (0 Comments) (link)
Wednesday, 4-December-2002 12:47:25 (GMT +10) - by Agg


Something a little different from Hullsy: This is what happens when you get bored one weekend..



Click for the PCDB entry!





The hype about NVidia's GeForceFX, otherwise known as NV30, is starting to gather momentum and it's looking like this card will be more bite than hype. 173FPS at 2048x1536 running QuakeIII is nothing to poke fun at. More info at neoseeker and aceshardware.

Dan from www.dansdata.com has been playing with some new toys. Tanks! Not the water type, the army type. A remote controlled Tamiya 1/16th scale radio controlled M26 Pershing tank. So who will volunteer to buy me one of these for Christmas?

TweakTown has just posted a review of the Liteon 52/24/52 . Slated as being "The Fastest CD-RW Burner in the World". And here I am still at 8x. :(

Want to get rid of the fan on your graphics card? Hardcoreware have had a play with the Zalman ZM80A-HP Heatpipe VGA Cooler with some interesting results. I have been waiting to see how these perform.

Thermaltake have long been known for producing cooling solutions for computers. They have now moved into the thermo-electric (peltier) cooling arena. Press release here. I just hope we don't see a flood of melted motherboards coming from this. Thanks Tiberio.

And for those of you who have been following the guide to Visual Basic over at RipNet-UK, the next installment is up.

We posted a link to the GTR2002 mod for f1 2002 yesterday. Here is a link to the 20Mb intro movie for the mod.

Thats all for the moment. Keep the news flowing...




AthlonXP Thoroughbred Unlocking (0 Comments) (link)
Wednesday, 4-December-2002 03:13:20 (GMT +10) - by Agg


Tonight's article comes from Herro - it's a pictorial guide to unlocking a Thoroughbred-cored AMD AthlonXP CPU. These recent CPUs are actually easier to unlock than their predecessors, and this guide shows you how.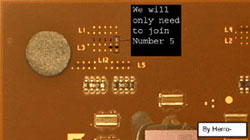 Click for the article!






It's that time of year again. (0 Comments) (link)
Tuesday, 3-December-2002 17:10:27 (GMT +10) - by Mred32


Well folks. It's that time of year again. The fat man in red will be coming to visit soon so I hope you will all be on your best behavior. Christmas, New Year, and of course, school holidays. And what do we always get when we have school holidays. Yes, thats right. It's script kiddie season. I hope everyone has done the rounds and installed those security patches that you never quite got around to. Beefed up the anti-virus and firewall. Locked the servers down good and tight. I guess it's just a fact of life these days. Anyway, on with the news.

Forum member risesies notes that the number of threads in the pub has passed the 10,000 mark. Dare I say well done people.

Neil from www.envynews.com has put up a review of the MacPower DigiDoc5. Not new you say! They now come in silver and black. He also has a look at how well a Thermalright SK-7 heatsink can cool an Athlon XP 2000+ CPU.

CoRDWoRK doesn't want any of us to get any work done at all. Here is a few more flash games with which you can idle away the hours. I like the animal maze game, just watch out for the sharks.

The GTR2002 mod for f1 2002 has been made available. Go here and follow the instructions on how to download it.

First Person Shooters. Sure, we love to play them. Björn's 3D World have come up with the Top Ten Reasons not to play them. Number 7 rings a bell with me for some reason! 7)Showing your four year old child how to rocket jump just doesn't go over well with the spouse.

For all the rally drivers out there, 3DAvenue have taken an in depth look at Microsoft's PC port of Rallisport Challenge.

So far, VIA's 8x AGP implementation has not been very successful when teamed with the KT400 chipset. Well, VIA has finally come up with an answer in a new set of drivers reviewed by Amdmb.com

3dGameMan have a video review of the FIC AN19E Stealth² Motherboard (Socket 462). Might be a bit of a strangle for those on dial-up.

If you're like me and not much of a hand at modding, then a pre-modded case might be the way to go. GideonTech have reviewed the Jupiter case from Skyhawk.

Niko from Red&Blackness Mods has posted a shootout between no less than 4 Thermal Compound. Wow.

Thats about all from me for today as it's back to bed ready for the night shift again tonight.

More Reviews
Albatron KX400-8X (KT400 mainboard) at www.hardware-testdk.com
INcoder TS24C-C1 DVD/CD-RW and MSI MS-8152 CD-ROM at www.cdrinfo.com
Asus A7V8X mainboard at Active-Hardware
Silver Winview Case at DeviantPC




Cornea MP704 17" LCD Screen (0 Comments) (link)
Tuesday, 3-December-2002 03:17:12 (GMT +10) - by Agg


The third and final review for tonight is by Roscoe. He's checked out the MP704 17" LCD Screen from Cornea Systems, Inc.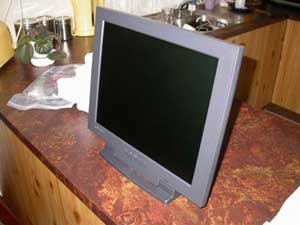 Click for the full review!






I so much want to kill the monkey. (0 Comments) (link)
Tuesday, 3-December-2002 02:34:56 (GMT +10) - by Agg


This is the most annoying Flash game in the history of the universe. That is all I have to say. Blame CoRDS. :)

On the offchance you're still sane, there's another and yet another in the series.




IBM Model 10K3849 Keyboard and 3 Button Optical Mouse (0 Comments) (link)
Tuesday, 3-December-2002 01:13:33 (GMT +10) - by Sciby


Second up tonight is a review from Keith Wong, concerning two of IBM's peripherials: the Model 10K3849 Keyboard and 3 Button Optical Mouse.

Are they any good? Will they improve your computing power? Can they cook an omelette? Are they able to successfully hold hostage negotiations? Read on, and find out...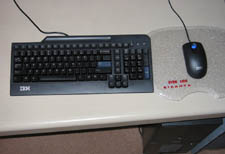 Click for the article!





One last news post from me for the night...

Harry from techwarelabs has just finished up part two of the Comdex '02 Wrap-Up article. This part covers SIS, Coolermaster, Geil, ThermalTake, Enermax, Zalman, Thermagic, AMD, Directron, and even Sunbeam.

PostModern (Bork! Bork!) wants to let us know that the theme for the Geek Food's Forums December Cook-Off is "Great Aussie Christmas Tucker". Also the winner of the November Photogenic Smörgåsbord was Wayfarer and his Salmon BBQ. The runner-up was jobaby's Vodka Jellies. Yum! A reminder also that the February Brew Ha-Ha! is in full swing for the brewers out there.

TweakTown have posted a comprehensive System Optimization Guide for Gamers."A lot of gaming problems are actually nothing to do with the game itself. In most cases it's a general system optimization issue of some sort. Do yourself a favor, take a few minutes of your life and read this System Optimization Guide for Gamers where TweakTown promises you will find something of use which will have you gaming at full speed in no time!"

SystemCooling have a look at how to make your PSU pretty. Clear Acrylic PSU Cover Kits and LED fans no less.

We mentioned earlier today that coolbits no longer works with Detonator version 40.72. Well it seems it still does although a minor registry hack is required. From Shonky: "Coolbits is still good, nVidia has just changed the value!
[HKEY_LOCAL_MACHINE\SOFTWARE\NVIDIA Corporation\Global\NVTweak]
"Coolbits"=dword:00000007 "

For all you Futurama fans, nEoLIthIc reminds you that the entire season 1 is available on DVD. I'll have to snap that one up!

Fancy a board that could supply up to 150A of current to your processor? Or a board that lets you add up to 10 ATA devices? Have a look at the Gigabyte GA-8INXP Limited Edition at HWZ.

Adrian's Rojak Pot have posted Part 2 of their "Definitive BIOS Optimization Guide". Some good info in this one.

Rich from CyberCPU.net has his new Lan box up and running. A nice portable setup.

Reviews
Voyeurmod's VEXX Pre-Modded Mid-Tower Case at Virtual-Hideout.Net
Crucial 256MB PC2700 DDR at M:6 Hardware
AOpen AX4PE Max Intel Pentium 4 motherboard at A1 Electronics
Gainward GF4 Ti-4200 8X graphic card at Overclockers New Zealand




Long-Distance Wireless (0 Comments) (link)
Monday, 2-December-2002 21:12:07 (GMT +10) - by Agg


First up tonight is a shortish article from FoderMe, about his experiments with non-directional wireless antennas, seeing how far apart he could get them to connect to each other..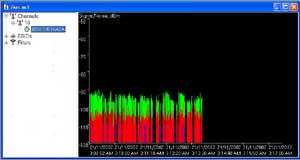 Click for the article!






Archive Updated (0 Comments) (link)
Monday, 2-December-2002 19:30:01 (GMT +10) - by Agg


Well, Mred32 is certainly keeping us up-to-date with news. :) Not too many articles last month, but I've updated the Article and Review Archive with what we did have. Check them out if you missed them:

Everglide Optical review update from Wolfy.
MobileAction MA-620 IR USB Adapter review from Sabretooth.
Cantenna Construction and Mischief with Vindaloo and Froodogs.
Winbond DDR400 Mega Test from Chainbolt.

There's a huge amount of content in our archive now, many many hundreds of pages. Also, you can browse and search what we've posted to the news page over the last 3 years in our news archive.

This month we'll have more content - tonight I hope to put up a few reader-submitted articles that have been in the queue for a little while, and later in the week I have quite a big review of my own to post. Keep your eyes on the news page!



If you happen to have a LOT of money spare, nVidia can show you how to put it to good use. This 20Meg video, in .WMV format, will give you a brief look around the nVidia Datacentre. When you start talking terabytes you're talking serious computing power on a serious budget. We've mirrored it on OCAU's server - thanks to Arkenstone for sending it in.



Here's a few pieces to get you through the rest of your Monday...

Our own Martinus has put together a guide on setting up a diskless internet router on an outdated PC. He writes: I think it might also be a good read for linux beginners because it shows how to set up some of the fundamental programs and services.

Mark from Fragware.net has put up a new case mod gallery. Don't forget that we have our own gallery, the PCDB.

More case lights and glowy things on tweaknews.net

Another nForce2 board due to hit our shelves soon. The Leadtek K7NCR18D-Pro looks like it might be a hit with the overclocking crowd. Reviewed at The Hardwarezone.

Some funky looking fan grills over on Nexus Hardware. These look schweet.

Want to stealth mod you're CD-Rom drives? Not sure how! SubZeroTech have a guide to show you.

It looks like our Folding@Home team have got together with teams from [H]ardOCP and overclockers.com to break the 5,000,000 combined points mark before new year. Well done teams. If you're not folding (and who isn't), go here and give it a go.

Reviews
Sapphire Atlantis RADEON 9500 128MB at Digit-Life.
SOYO KT400 DRAGON Platinum Edition Motherboard at hexus.net.
Lian Li PC-6099B Aluminium Chassis on Jsi Hardware.
Vantec Thermaflow 92 mm Case Fan at 3dXtreme.




Start of a new working week. (0 Comments) (link)
Monday, 2-December-2002 03:30:39 (GMT +10) - by Mred32


Monday morning. Don't you just love the smell of a new week at work? No, neither do I. So lets have some news instead...

Lou seems to think that snakes and power supplies don't mix very well (duh). Tech support would have a few tails to tell after this one came in.

Someone called Jacob from Nigeria wants to put millions of dollars into my bank account...do people really believe those things.

Viperlair.com have an guide on how to setup internet connection sharing. Why pay for routers when you can use windows built in tools to do the job.

Tom advises that CoolBits doesn't seem to work with Detonator version 40.72. Dropping back to 29.42 enables CoolBits to work again. This may be because the 40.72 are WHQL certified, which typically means no overclocking. You might want to try nVHardPage that we linked to yesterday.

From thetron, the producer of BF1942, Lars Gustavsson, will hold a lecture which will last 1 hour at the Australian Games Developer Conference 2002 (6th - 8th Dec). In his lecture "Battlefield 1942: A Developers Diary from the Trenches" he will tell about the development time of our beloved game.

Jet Pack Sam is the flash game for the day. It's a blast. Gotta love these things...

Want to light up you case? PC-max.de have an article showing you how to do it using LED's.

Are you into distributed computing? Looking for a new project to donate those spare CPU cycles to? This might be what you are after. James writes: It uses distributed computing to compile a list of spam emails. If a Spam makes it through you simply block it and that "vote" against that spam goes into a general pool of spam senders. If enough people indicate an email is spam, then it gets automatically deleted from your inbox. So far, it gets about 90% of spam for me and the more people that use it the more effective it (in theory) should become. Also, there is no chance of having a personal email blocked accidentally as it doesn't use content filtering. Only problem at the moment is that it only works on Outlook. The Site claims an Outlook Express version is coming soon. Sounds promising.

Another Kikkoman flash thingy...translated into english this time. I don't know if I should laugh or cry!

Remember the WinIPcfg utility that shipped with Win98/Me? thetron sends word that MS have an equivalent for use with Win2k/XP. Get it free from here.

Thinking about rushing out and buying yourself a Dremel? Who isn't. Overclocker Warehouse have a bit of a play with one. Sexy little machines aren't they!

Dan's latest letters are out!

Reviews
AVGS Cyber Fusion SC-GM03 Case at The Modfathers.
SunbeamTech Rheobus 4-Port at DataFuse.net.
ABIT NF7-S nForce2 Motherboard on hexus.net.
Everglide Gaming Pad at Adrian's Rojak Pot. Our own review by Wolfy can be found Here.
Crucial PC2100 DDR SDRAM DIMM at Adrian's Rojak Pot.
Titan Graphics card Cooler at Adrian's Rojak Pot.



Some news for those with nothing better to do on a Sunday afternoon.

Spam. We all love to hate it. Spam CounterStrike is a tool that will help you fight the spam attack.
More info Here.
Speaking of spam, "WOULD YOU LIKE TO HAVE YOUR MESSAGE SEEN BY OVER
14.9 MILLION TARGETED PROSPECTS DAILY?" No, neither would I. So why do the spammers keep asking me?

The topic of Ball Lightening is one for those with an interest in things slightly left of center. Those mysterious glowing balls that hover and move around in the sky, often thought to be UFOs. www.forteantimes.com have an article here.

Sciby wants to let you know about a Neat little CAD program that lets you play with all the lego pieces in the world.

Not sure about the where or why but if your into game consoles, This should make you smile. Thanks thetron.

If you receive an Email with the subject "Worm Klez.E immunity" and a .bat file claiming to be a permanent cure for the klez.E virus, do yourself a favor and delete it. Don't open it. Some people just assume we are all silly.

Spode sends word of a rather clever way of quietening a noisy PC. Ducted fans throughout.

Athlon XP 1600+ AROIA @ 2028Mhz. Nice overclock shown at OCLabs.com. It's not in english so stick a Fish in your ear. Or just look at the screenies.

Need to waste some time. Here's some flash games to help you out. Thanks josh83.

Reviews
Custom Sleeved Power Supply at Virtual-Hideout.
TherMagic CPU Water-cooling System on The Overclock Intelligence Agency.
Altec Lansing AVS300W Speakers at Viper Lair.
SamCheer's ClearView perspex case at BurnOutPC.com. Very nice.
Lian LI I/O Adapter on tweakersasylum.com.
ModRainbow light kit over on ripnet.
ZXMods Cold Cathode DIY Kit on mikhailtech.
Sunbeams Sound Activated CCFLs at dvhardware.net.
Creative Labs Audigy 2 sound card at gamingin3d.com.
Creative Inspire 6.1 6700 Active Acoustic Sound System at Digit-Life.
Belkin 5 And 8-Port Network Switch at WorldOC.




Very Early Sunday Morning... (0 Comments) (link)
Sunday, 1-December-2002 00:01:43 (GMT +10) - by Mred32


OK. My first news post so I will go easy on you all, being the first day of summer and all. Since Agg beat me to most of the news for the day, here's what I have for you.

Seems there is a LAN coming up in Newcastle. The Newcastle Gamers League (NGL) is having its december lan on the 7th and 8th (next weekend) at the Lambton high MPC in Newcastle. It's a pre book event, so anyone interested should put their name down on the NGL website: www.ngl.com.au - only 180 places and they are filling quick.

A new version of the nVidia tweak utility "nVHardPage" has been released (was there an old version...). Basically CoolBits and so much more within your fingertips. Grab it from here.

Reviews
OptoRite 48X CDRW (CW-4802) on AusPCWorld.
Twincool TwinBreeze H2TB twin-fan cooler at casejunkiez.com.
ABIT NF7-S nForce 2 Motherboard at Hexus.net.

Thats all for now...



---
Advertisement:


All original content copyright James Rolfe.
All rights reserved. No reproduction allowed without written permission.
Interested in advertising on OCAU? Contact us for info.