January 2004

Sudhian have an article on their website titled "Low-Cost Computing at What Moral Price?".

Dink sent in a link to a storm chasing website named "Downunder Chasing". Some Amazing photos can be found on there.

I'm sure all of us have used the key combination "Ctrl-Alt-Delete" at some point whilst using our computers, apparently the Inventor is set to retire from IBM. A Slashdot article can be found, here. Thanks Bern.

Chicken Man let us know about a news article at The Moscow Times on how some new toys are being sold in the Urals that have speakers imbedded in them to sing a song titled "I Want a Man Like Putin." referring to President Vladimir Putin.

PimpedOutCases have an article on their website with information about Liquid and Peltier cooling for your video card.

For those wanting to "own a piece of Internet history", may like to check out this ebay auction of Mike Rowe's Official WIPO Book with a 25 page letter from Microsoft's lawyers. Currently the bid is at US$22,700.00.

Bjorn3D have a review of the MSI GeForce FX 5700 Ultra-TD128 up on their website.

Adrian's Rojak Pot have an article on their website titled, "Maxxing Out The GeForce Fx Go5200".

X-bit labs have taken a look at the IBM PowerPC G5 Processor.

Dan has posted some new letters up on his website.

Those of you that have a case with cables hanging everywhere, like me, should check out this Cable Hiding Guide on M:6 Hardware.

[H]ard|OCP have reviewed the ABIT AN7 AthlonXP motherboard.

News.com.au are reporting that MyDoom.b, the Mydoom worm variant is not spreading as fast as what security experts had expected. Thanks Goodlet.




Saturday Morning (6 Comments) (link)
Saturday, 31-January-2004 00:40:14 (GMT +10) - by Agg


Time for some news catchup!

LegitReviews have an editorial about 3DMark approved drivers. I received an email from FutureMark asking that I kindly remove my 3DMark03 scores because I used a driver that was not listed on their "Approved" Drivers List.

Apparently the owners of Kazaa have gotten the OK to sue the record industry for copyright infringement. Isn't it ironic, don't you think?

From Draffa: For those who missed it, the Stardust probe sent to investigate the comet Wild 2 has captured an amazing image of the nucleus.

Hypothermia are giving away a bunch of Xbox stuff.

TweakNews talk about Half-Life 2 being bundled, or rather not bundled, with some 9600XT video cards.

DeeMan was dee first man to send in this Apple G5 to XP2200+ conversion project.

SharkyExtreme have a High-End Gaming PC buyer's guide posted for January.

Sudhian have an ultimate workstation roundup. Opterons, Bartons and Xeons, oh my!

TheTechZone have an article about solid-state storage, different types and which is best.

FuXToR notes that Microsoft have a search toolbar now. Personally, I use the Google toolbar a zillion times a day. Actually, he sent in a heap of stuff, so here's a few headlines: Microsoft have offered a reward for finding the creators of the MyDoom virus. TV's of the future will be flat and huge. The broadband price war is hotting up. WiMax may make wireless broadband a reality at last. Telstra is teaming up with a Thailand-based satellite company to provide a low-cost broadband internet service.

ClubOC have a guide to the flash GeForce FX 5900 to 5950 Ultra process.

Both Mars rovers are doing well, with Spirit nearly back to full health and Opportunity possibly rolling onto Martian soil this weekend.

Sean spotted this spectacularly-bad-taste flash timewaster called croc hunter. I think you can guess what it involves. His accent sounds more South African than Australian to me. :)




Western Digital WD740GD Raptor (5 Comments) (link)
Friday, 30-January-2004 03:13:16 (GMT +10) - by Agg


Chainbolt has reviewed the new Raptor hard drive from Western Digital. This SATA drive boasts the same 10,000rpm spindle speed as its predecessor, but it has double the capacity and other improvements aimed at performance. We see how it measures up as a single drive and in the popular RAID0x2 configuration.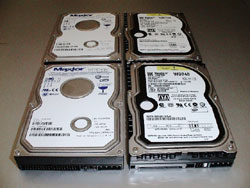 Click for the review!





Motherboards:
Soltek SL-K8AN-RL 'Black Thunder' Motherboard reviewed at Ninjalane.
Gigabyte GA-K8VNXP (K8T800 Athlon64 motherboard) reviewed at bjorn3d.

Cooling:
Spire CopperStream II Intel Pentium 4 heatsink reviewed at A1 Electronics.
Evercool VC-RE Twinkling VGA Cooler reviewed at Big Bruin.
Jetart JAP407A Copper Pentium 4 Heatsink reviewed at FrostyTech.
Aerocool DP-102 Heatsink reviewed at GruntVille.
Zalman ZM80C-HP/ZMOP1 Graphics Card Cooler reviewed at TrustedReviews.
Vantec Vortex Hard Drive Cooler reviewed at Creative Mods.
Acoustifan 120mm Case Fan reviewed at A True Review.

Video:
Gigabyte GeForce FX 5700 Ultra reviewed at Neoseeker.
Gigabyte GV-N57U128D FX 5700 Ultra reviewed at PCStats.
HiS Excalibur Radeon 9600XT Turbo reviewed at Guru3D.

Storage:
ASUS DRW-0402P/D DVD±R/RW Drive reviewed at HotHardware.
Highpoint RocketRAID 1640 Controller video review at 3dGameMan.

Audio:
Digitalway MPIO FL 100 reviewed at Designtechnica.
Creative Inspire T5400 5.1 Surround Speaker reviewed at Ohls-Place.

Memory:
Corsair TwinX1024-XMS4000 Pro 1024 MB Dual Memory reviewed at 3DXtreme.

Cases:
Athenatech A106 Designer Micro-ATX Computer Case reviewed at Tweaknews.
Enermax CS-800TA-S reviewed at ViperLair.
Decal Happy Appliqués reviewed at Creative Mods.

Input:
Razer Boomer Speed 2100 Mouse reviewed at OverclockersClub.
Logitech Cordless Desktop MX for Bluetooth reviewed at Hardware Pacers.

Misc:
Enermax Noisetaker EG425P-VE 420W Power Supply reviewed at Extreme Overclocking.
Evesham Axis 64 3000 reviewed at Hexus.




Thursday Afternoon (7 Comments) (link)
Thursday, 29-January-2004 14:24:24 (GMT +10) - by Agg


Boky noticed some interesting developments (ho ho) on the digital camera front in the last couple of days, with a new SLR from Nikon available. They also have a new lens, a new 8Mpix non-SLR digicam and the CoolPix 4500 has a firmware update. DPReview has info on their front page. This new D70 is the much-awaited Nikon competition to Canon's Eos 300D digital SLR, which I know a few OCAU members have purchased. Together they form what seems to be the first generation of affordable (ish) digital SLR cameras for enthusiastic amateurs, or "prosumers" as the marketing people have dubbed them. Head on over to the Photography Forum if this kind of thing interests you.

elvis spotted some new NVIDIA drivers for Linux, supporting the 2.6 kernel.

TheInq compared Prescott and Northwood CPUs, with interesting results, thanks McFly.

EnvyNews have some nForce / nForce2 driver "remixes", that are selected based on speed, stability or functionality.

Browca04 spotted this diamond-dotted dung story. Meanwhile, the cow has become a centre of attraction for people in Limdi, who flock around it every day waiting for it to drop its offerings to the waiting Gohil. For every diamond he finds, the crowd breaks into a cheer.

TechPC checked out an interesting controller, based on tracking the movement of your head.

TonyR sent in this list of the worst cars of all time.

Windows XP apparently has a folder weakness, thanks fad. Seems to be another hole in IE6 too, thanks FuXToR.

Digital-Daily have a few P4 coolers compared.

Dan's been writing about impossible televisions.

g@z sent in this article about land-mine detecting plants. The genetically modified weed has been coded to change color when its roots come in contact with nitrogen-dioxide (NO2) evaporating from explosives buried in soil.

This MyDoom virus is the most successful yet, to which the 187 copies that appeared in the newsbox overnight will attest. The FBI think it's so great they are launching an investigation to find the creators, presumably to award them some kind of prize, hopefully involving a long holiday. That article mentions that SCO, the target of the worm, are offering USD 250,000 for info helping them locate the authors - thanks Browca04. There's a new variant that targets Microsoft, thanks FuXTor. Wolfy noticed Whirlpool reporting on Optus's sudden decision to disable outgoing port 25 connections without warning. This will stop the virus, but at the expense of seriously inconveniencing people who use external mail or spam-filtering services.

Interesting Forum Threads:
Comparison List: CPU vs PPW in Team OCAU.
Photography Challenge: Voting in Photography.
Buy s754 now or s939 later? in AMD Hardware.
Expensive Knives in Geek Food.
Pioneer 107D DVD Burner in Storage & Backup.




Wednesday Morning Reviews (13 Comments) (link)
Wednesday, 28-January-2004 01:44:00 (GMT +10) - by Agg


From Leith: Keep a watch out for people standing near you at retail stores, restaurants, grocery stores, etc. that have a cell phone in hand. With the new camera cell phones, they can take a picture of your credit card, which gives them your name, number, and expiration date. Identification theft is one of the fastest growing scams today, and this is just another example of the means that are being used. So ... be aware of your surroundings. I dunno about this one, really. How someone with a camera phone is going to take a picture of your credit card as you hand it to a waiter, which is clear enough to read the numbers etc on the card.. I just can't see it happening. On with the reviews, anyway.

Motherboards:
DFI LanParty NFII UltraB nForce2 Ultra 400 socketA on LostCircuits.
ASUS K8V-Deluxe/WiFiB K8T800 A64 on PCStats.
Albatron K8X800 Pro II A64 on TechReport.
DFI 865PE Infinity P4 on ClubOC.
DFI LANParty Pro 975B P4 on HardCoreWare.
Asus A7N8X-E Deluxe nForce2 Ultra 400 socketA on HardOCP.

Video Cards:
Chaintech FX5600 Personal Cinema on GruntVille.
Inno3D GeForce FX 5700 Ultra on OCrCafe.
S3 DeltaChrome S8 on Hexus.
ATI All-In-Wonder 9800 Pro on HardOCP.
Leadtek GeForce FX5700 Ultra on NextGenElectronics.

Memory:
Corsair TwinX-1024 XMS4400 on HighTekPC.
Crucial PC3200 DDR400 on TweakNews.

Case and Modding:
Xoxide LED Feet on RBMods.
Thermaltake Xaser V case on OCrCafe.
Antec Overture case on ModAsylum.
MGE Magic Light case light on ClubOC.
AcoustiPack Case-Damping Kit on SilentPCReview.
CoolerMaster Musketeer LLC-U01 case on 8Balls.
Athenatech A106 mini case (video review) on 3DGameMan.

Cooling:
Thermaltake Hardcano 12 fan controller on A1-Electronics.
SilverStone Eudemon SST-FP52 fan controller on FastLaneHW.
Arctic Cooling VGA Silencer on Ohls-Place.
Swiftech MCX462-V and MCX159-R CPU and chipset coolers on OCIA.

Audio:
Creative T7700 7.1 speakers on RBMods.
Creative Audigy 2 ZS Platinum Pro sound card on Sudhian.

Misc:
IBM ThinkPad T41p laptop on TrustedReviews.
Ricoh G4w digicam on PyroPort.
Samsung SyncMaster 192T 19" LCD screen on FutureLooks.
Steel Gaming Glove 3 on FastLaneHW.
Gigabyte GN-WLBZ201 USB/802.11b dongle on PCStats.
IdeaZon Zboard Crossfire gamer keyboard on Viperlair.
APC Travelpower Backpack laptop case with power stuff on DesignTechnica.
SMC Wireless USB Flash Drive on EnvyNews.



FuXToR found this article which says that the broadband boom is a boon for viruses. After the 80 virus spams I just removed from the inbox I have to agree. Keep your anti-virus software up to date, scan regularly, and don't open attachments unless you are expecting them and you scan them first.

A new Windows exploit has been found, which constructs a malicious folder containing both script code and an executable file. Also from FuXToR.

This item on PCWorld tells us that Microsoft have launched their search toolbar that users can add to their Web browsers via a free download. I hate toolbars. Thanks to all those who sent that in.

Now this is interesting. Many people will swear that expensive thermal pastes will give you an improved CPU temperature when used correctly, and that the silver-based products are the better ones. But do they really use silver in them? Well, some do and some don't it seems despite claims to the contrary. Migishu notes that OCZ have an official statement and product recall here.

Xbitlabs have a 4-way low-cost RAID Controller roundup.

If you're planning a wedding then why not do something silly to your PC while you're at it...getting married that is. Thanks Jeff and koopz.

The music industry is beginning to catch up and there are now many online music stores where you can purchase music for download, but when are the movie and television industries going to catch on. Read it on Bjorn3D.

This article on CNN says that mobile phones are the most hated, yet needed technology we have. Read more here. Sent in by Goodlet.

Want mobile computing? What about car computing? Gforce thinks this looks interesting. Project Alexis.

Bjorn3d have just published a brief look at CPU trends as shown by 3DMark03. "Futuremark supplied us with some interesting CPU distribution data from the system info submitted by 3DMark03 users". Full article here.

Stewpot saw this article on /. about anti-counterfeiting measures which disallow the copying or printing of some banknotes.




Tuesday Middayish (3 Comments) (link)
Tuesday, 27-January-2004 13:30:05 (GMT +10) - by Agg


There's yet another nasty virus doing the rounds - thanks to everyone who let us know. Info in this thread and here on Symantec's site. Based on the sheer number of emails I'm receiving, it looks like a LOT of people are infected already. Don't open attachments from strangers! Even if it is from someone you know, be suspicious of attachments, perhaps replying and confirming them with the sender before opening them.

Motherboards.org seem to be confused, because they're comparing video cards today. Asus's Radeon 9800XT vs Gigabyte's GeForce FX5950 Ultra. FlamingShrubs save the day by actually comparing two nForce 2 Ultra 400 motherboards.

There's a detailed guide here about installing Slackware Linux.

There's a new version of CPU-Z, a handy little CPU/motherboard information program.

Microsoft have made their Windows Services for Unix freely available. With Windows Services for UNIX 3.5, IT professionals can transfer UNIX-based tools and utilities they are already familiar with to the Windows platform. Interesting.

This guy ate nothing but McDonalds for 30 days.. unsurprisingly, it didn't do him much good.

OnlyNewZ have compared WinXP SP1 with SP2 in terms of performance.

SimoT sent in this article which is about computers knowing how people feel and using that information to help make decisions. Interesting stuff, but pretty scary if you ask me.

FiringSquad compared ATI's new 4.1 drivers to the older 3.10 version and explained their somewhat confusing numbering system.

TomsHardware checked out some DVD burners - four, from Asus, Gigabyte and MSI.

Dan has reviewed a few mouse mats.. which involved setting bits of them on fire, naturally.




Tuesday Morning Reviews (1 Comments) (link)
Tuesday, 27-January-2004 11:42:15 (GMT +10) - by Agg


Hope you had a good break. :)

Cooling:
Aerocool Deep Impact 102 CPU cooler on OCClub.
CoolerMaster Jet 7 socketA CPU cooler on TheModFathers.
Thermaltake Extreme Spirit chipset cooler on XCSystems.
Evercool Extended Cooling System on ExtremeReviews.
Arctic Cooling VGA Silencer on ATrueReview.
Dr Thermal Sandwich CPU cooler on OCClub.
Thermalright ALX-800 CPU cooler on SilentPCReview.

Mouse, Keyboard Etc:
Icemat Black 2nd Edition mousepad on ExtremeReviews.
Xtrac Pro HS mousepad on ExtremeReviews.
Xtrac Hammer mousepad on EnvyNews.
MS Wireless Intellimouse Explorer for Bluetooth on ByteSector.
Zippy EL-715 Keyboard that glows on GideonTech.

PSU:
FrozenCPU Modular TrueBlue 480W on Virtual-Hideout.
SilenX 14dBA 400W on OCModShop.
SilenX 14dBA 400W on NeoSeeker.

Mini, Barebones or Prebuilt PC's:
ABIT DiGiDice on XbitLabs.
Shuttle ST61G4 on HotHardware.
ARM StealthPC on SilentPCReview.

Misc:
Thermaltake Lanfire XaserBag case-carrying harness on PimpRig.
Sony CyberShot DSC-T1 digicam on HWZ.
Ambicom Wireless Printing Kit on ExtremeReviews.
iRock! 830 128MB MP3 player on BigBruin.
Samsung ML-1710 Mono Laser Printer on ExplosiveLabs.
Fujitsu-Siemens Pocket Loox 610 Bluetooth PDA on TrustedReviews.



Here's a very classy-looking PC from slipperyskip. It's based around a humidor, normally used for storing cigars. The PCDB entry has lots of pics of the conversion process. Looks like it serves as a wireless ADSL router - and still stores some cigars!



Click for the PCDB entry!






Monday Morning (1 Comments) (link)
Monday, 26-January-2004 02:15:44 (GMT +10) - by Agg


Bill Gates says there will be no more spam in 2 years time. Yay! I'll believe it when I see it. Apparently he's due for an honourary knighthood too, thanks Migishu.

NASA's latest Mars rover, Opportunity, has landed successfully, in a very different location to the earlier Spirit probe. There's some pics from the second probe here. Spirit has had some trouble recently (blamed on an Australian thunderstorm at first, thanks Browca04), but seems to be doing better now.

From the PCDB: different approaches to watercooling from hendot, guerd87 and Z3LL, with an interesting use for stickytape from cordwainer.

pmok reckons 3.4GHz is it for P4, according to xbit.

Ever had the urge to log off and get away from PC's for a while? I'll admit I'm tempted sometimes. :)

NordicHardware have an article explaining how PSU's work.

There's an interesting article here on RollingStone about Justin Frankel, who created WinAMP among other things.

Amfibius spotted this list of vapourware for 2003 on Wired. Stuff that never quite made it to the shelves.

Dan has more letters, about magnets and stuff.

Interesting Forum Threads:
My home-made HDD waterblock! in Modding & Electronics.
USB Keyboard LED Extender in Modding & Electronics.
Photos of a hole in the ground in The Pub.
Upcoming Porsche Models in Motoring.
HMAS OCAU: 700 foot long LAN carrier in The Pub, thanks Hunter.




Nico1's Phase Monster! (3 Comments) (link)
Sunday, 25-January-2004 12:34:48 (GMT +10) - by Agg


Just noticed this in the PCDB. A Prometeia cooling the CPU and a Vapochill cooling the video card - you don't get much colder without regular topups of liquid nitrogen:



Click for the PCDB entry!


Thanks for all the birthday wishes yesterday. :)



Well, perhaps he thought he got away with it, but there are no secrets here!
Today was Agg's birthday! Another year older, another year wiser .. or so they say :)
I'm sure you'd all like to join me in wishing him the best for the day, and of course many more to come.

Happy Birthday Agg

If you'd like to say all the best yourself, you can do so in this thread in the forums.

Hope you had a good one!




Saturday Afternoon Reviews (0 Comments) (link)
Saturday, 24-January-2004 15:41:07 (GMT +10) - by Gibbon


Systems:
Powerhouse ARM Systems "StealthPC" on silentpcreview.
Shuttle SB75G2 i875P P4 XPC on Bjorn3d.

Intel motherboards:
ABIT AI7 i865PE P4 motherboard on Viper Lair.
ABIT AI7 i865PE P4 motherboard on GruntvillE.
Chaintech 9CJS ZENITH i875P P4 motherboard on Madshrimps.
ASUS P4P800S-E Deluxe i848P P4 motherboard on Legit Reviews.
Albatron PX865PE Pro II i865PE P4 motherboard on Envy News.

AMD motherboards:
ABIT KV8-MAX3 Athlon64 motherboard on X-bit labs.
DFI LAN Party NFII Ultra B nForce 2 Ultra 400 motherboard on ClubOC.

Memory:
Corsair 1GB TwinX XMS4400 on OcPrices.

Graphics:
XGI/Club3d Volari Duo V8 256MB on Driverheaven.
HIS Excalibur 9600SE VIVO Edition on Legit Reviews.
Club3D GeForce FX5900XT on Madshrimps.
ATI Radeon 9800Pro on The Tech Zone.
Albatron GeForce FX5700 Ultra on 3DXtreme.
HIS Radeon 9600XT Turbo 128MB on HardAvenue.
Sapphire Radeon 9600XT on Beyond3D.
MSI GeForce FX5950 Ultra on Digital-Daily.

Storage:
Western Digital WD2500JD HDD on 3DVelocity.
Western Digital Raptor 36.7GB HDD on Driverheaven.
MSI DR4-A DVD+/-RW drive on Designtechnica.

Cooling:
Spire SkiveStream II HSF on A1 Electronics.
Silverprop Fusion SL GPU waterblock on Planetmodz.
Thermalright SLK-948U HSF video review on 3dGameMan.

Cases/Case Accessories:
Athenatech A747SS case on Ownt.
Thermaltake Xaser III Skull case on Neoseeker.
Sunbeam Liquid Neon CCFL on R&B.
Silverstone LC-02 Black HTPC case on ASE Labs.
Silverstone SST-TJ01 Temjin Series case on ClubOC.
MGE-USA Liquid CCFL on Monster-Hardware.
Crystalfontz CFA-631 USB LCD module video review on 3dGameMan.

Other stuff:
Kiss DP-500 DVD/DivX player with ethernet on TrustedReviews.
iRock! 830 128MB MP3 player on 3DXtreme.
Logitech diNovo keyboard/mouse on FastLaneHW. Our review here.
Silverstone SDP01 6-in-1 card reader on Ohls-Place.
Xenix Optical Wheel Mouse on OCIA.
Macally Buzzball USB massage ball (!) on R&B.
Black Icemat mousepad on HardExtreme.
Torspoal PenDragon USB pendrive/WiFi adapter on TrustedReviews.
RatpadzGS mousepad on Viper Lair.




Micro RC Combat Force Tank and Stunt Car (6 Comments) (link)
Friday, 23-January-2004 15:57:58 (GMT +10) - by Agg


I've checked out another two micro RC toys. One's a cool little tank and the other is a car with a twist - literally.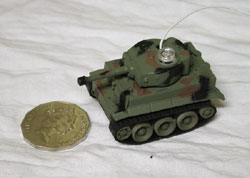 Click for the reviews!





AMD were supposed to change their naming scheme for CPUs back in 2003 but it didn't happen. "The company pledged to replace the system with a more robust set of performance metrics to be produced by its True Performance Initiative, or TPI....and thus I had a conversation with AMD's TPI director, Hal Speed, back in December '02. He said at that time that TPI was still on track for early '03, with lots of new partners and new momentum backing the effort. However, 2003 came and went—as did the launches of AMD's Opteron and Athlon 64 processors—with nary a peep about TPI's new performance metric".

Shinglor says that Nintendo has announced it's plans for a new handheld gaming device known as the "Nintendo DS". The DS (dual-screen) has two 3" TFT LCD screens, two processors and 1Gb of memory. Nintendo release info here and Gamespy have an article here.

OC-Zone have reviewed the Via K8T800 and Nvidia nForce3 150 chipsets for Athlon 64. Between them, they use Albatron, Epox, Gigabyte and MSI motherboards. Full article here. It's machine translated but you can still understand most of the info.

There's an article at Flickerdown about AMD's 64-Bit CPUs that explains why the 64-Bit nature is not what makes them fast.

PimpRig show you how to properly prepare anodized aluminum for painting.

PCStats have a beginners guide to Creating MP3 Music Files. They cover lots of topics including the legalities of copying music.

Rod M noticed that some Dell PowerEdge 1650 servers could be running a little hot!

Overclockers NZ have a Mid-Range graphics card roundup.

Ars-Technica have an interview with Linux developer Robert Love. Among other things, they talk about 'Project Utopia'.

Sudhian have posted 'The Dual Channel Memory Performance Myth', Part II: VIA to the Rescue.

Goodlet reminds us that a new worm was discovered recently so make sure you have the latest virus definitions and updates. This one is called Bagle-A.

No other info at this stage but Daniel says that Half Life 2 is to be delayed again until Sep 24 2004. I guess some people will be sad about this.

For a lighter look at society, have a read of Bruce Sterling's Ten Technologies That Deserve To Die on The Bulletin.

Ok folks, for the last time, we don't do birthday announcements. Ever! I'm not even going to mention that it was Flecktone's 21st yesterday or my birthday last Tuesday, or Sabretooth's last Wednesday. Ok! No birthday announcements. Ever!



First up tonight we have a few reports from different news sites on Mike Rowe vs Microsoft over the 17 year old teenager registering the domain name, mikerowesoft.com. The articles can be found here and here. According to Reuters, Microsoft seems to be backing down. The Register are not convinced, however.

Mred32 spotted this interesting looking couch made out of... mouse pads.

Here are a few amusing pictures of a "Jedi Car". I would neither create or buy such a thing, however the amount of craftsmanship that would have gone into this is quite amazing.

The1 sent in this link to "The World's Largest Twin Engine Motorcycle".

Dan sent in this link to a short story apparently from the person accused of stealing the Half Life 2 source code.

Overclocker Cafe have some information on Futuremark requesting people use specifically optimized nVidia drivers for reviews.

Sick of receiving spam? PCStats have a beginner's guide to stopping spam.

DigiTimes have news that Lead Data will begin shipping 8x DVD-R media in February. Thanks Tekka.

According to The Inquirer, Intel have started shipping the Pentium 4 3.4GHz Extreme Edition. Thanks Tekka.

AnandTech have information detailing the Intel Road map for 2004.

ZDNet UK are running a story on how the next Linux kernel will be named after an Australian animal.

TrustedReviews have an article on their site on Information Highway Robbery aka Online Fraud.

Those of you looking at getting a new computer may want to check out this "Monthly Extreme Gaming PC Buyer's Guide" on Sharky Extreme.

Looking a buying a new game? According to GameSpot, this game shouldn't't be on your list.

Hexus have reviewed the Leadtek WinFast A360TD FX 5700 128MB video card.

Legion Hardware have reviewed the Albatron GeForce FX 5700 Ultra video card.

Guru3D have reviewed the Albatron Gigi GeForce FX 5950 UV Ultra 256MB video card.

hardCOREware have reviewed the ATI Radeon 9600XT 128MB video card.

The Tech Report have reviewed the AMD's Athlon 64 3000+ processor.

addaboy have reviewed the Allsop Raindrop mouse pad.

BurnOutPc have a review of the Vantec NXP-301 Light controller.

X-bit labs have a review of the ASUS DIGIMatrix.

Gaming in 3D have a OCZ High-end RAM Roundup up on their website.



Systems/Laptops/PDA:
Shuttle's Zen XPC ST62K SFF PC at Tech Report

Mainboard:
ECS 755-A2 SIS 755 Athlon 64 Mainboard at OC Workbench
Gigabyte GA-8TRS300M Radeon 9100 IGP at PCStats

Memory:
OCZ PC3700 Dual Channel Gold Edition Rev 2 at PCStats
OCZ DDR PC-4000 Dual Channel Memory video review at 3DGameMan

Storage:
Crucial 7-in-1 Hi-Speed Flash Card Reader at PyroPort
MSI CR52 52x32x52x CDRW at HWZ

Video:
NVIDIA GeForce FX Go5200 GPU Rev2 at Rojak Pot
HIS's Excalibur Radeon 9800 Pro IceQ 128mb at Legit Reviews

Case/Mods:
SilverStone Mini Server Case at Voided Warranty
Antec Super Lanboy Case at Tech-PC
Just PC Ancient Series GA-779ATX9 Case at FastLane
Athenatech A801 Case at HWHell
AC-Ryan IDE &_SATA Lighted Cables at WorldOC
Accoustical Solutions Fan Muffler at Mod Asylum
Bitsmodding XPanel XPII CCFL Controller at GideonTech

Audio:
Philips Aurilium External USB 5.1 Surround Sound Center at Tweaknews
Creative Audigy 2 NX External USB Surround Sound at Sudhian
BenQ Joybee 110 MP3 Player at Trusted Reviews

PSU:
Thermaltake PurePower Butterfly 480W PSU at Explosive Labs
PC Power &_Cooling 510 ATX-Deluxe PSU at BigBruin
Enermax NoiseTaker EG425 PSU at PimpRig

Cooling:
Zalman Zmwb2 Waterblock at R7B Mods
ChillVent II Deluxe Cooler Case Vent at OCC
Speeze FrontCoolness Hard Drive Cooler at Extreme Reviews
nPowerTek TTIC NPH-2 Heatpipe Heatsink at FrostyTech
Microcool NorthPole Chipset Cooler at NeoSeeker
Vantec Spectrum Fan Card at Hardcore Ware
Thermalright SK6+ Copper Heatsink at Frosy Tech
Thermaltake Volcano 11+ Heatsink at Tech Freaks

Misc:
Verbatim Digital Vinyl CD-Rs at D-Silence
Panasonic PT-AE300U Home Cinema Projector at ByteSector
X-Arcade Two Player Controller at Fastlane
SMC 2804WBRP-G USB Print Server at EnvyNews




Wednesday Midday (45 Comments) (link)
Wednesday, 21-January-2004 11:46:57 (GMT +10) - by Agg


HWZ have an Athlon 64 motherboard shootout, involving 15 socket754 motherboards.

Dan's got magnets and letters again.

The FBI has been conducting raids over the theft of the Half-Life 2 source code, thanks Arachnadactly. More info here, thanks Dan (not that Dan).

LostCircuits compared two KT600 motherboards for your socketA CPU, from AOpen and ABIT.

From Shinglor: The new ATI Catalyst 4.1 drivers are out. According to the website the OverDrive feature now gives you the temperature and current clockspeed but the tab is still missing on my GeXcube 9600XT. Game fixes include Halo, Neverwinter Nights and KOTOR. Download here, Release Notes here. VR-Zone have posted their thoughts about the new drivers.

Darkness says there's a photography challenge running in our Photography forum. There's some amazing stuff going on in that forum - it has exploded in the couple of weeks it's been open.

A1Electronics have been modding the Aquarius II watercooling kit for better performance.

Revive noticed this article on TheInq about motherboards allowing two users at once on a PC. Sounds a bit like that Buddy PC thing we reviewed ages ago.

Techspot reviewed some new 7.1 speakers from Videologic, called ZXR-750. That's a weird name, because whenever I hear "ZXR 750", I will always think of this.

JimX spotted this penguin whacking game.. very addictive. Turn your sound down if you're at work. Actually, turn it down anyway. :) If you can beat 593 you're not human! There seems to be a mirror of it here, thanks Mr Chilled.




Connectland Acrylic Blue LED Case Feet (4 Comments) (link)
Tuesday, 20-January-2004 18:26:48 (GMT +10) - by Agg


Here's a quick review of a simple way to add some colour to your PC: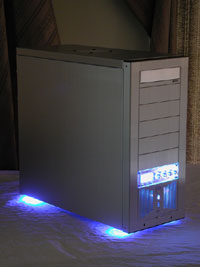 Click for the review!





World Overclockers have a new article on their website titled "The Buyers Guide To Mouse Pads(Ver 1)". They've also included in the article a huge list of reviews for different mouse pads.

Hardware Pacers have a review of the "Arctic Silver 5 Thermal Compound" working in a water cooling environment.

Dassbooty has sent in a link to this Jpeg 2 Ascii converter. I think it has been posted before, however it is still quite cool.

According to this article on Yahoo!, Microsoft will support Windows 98, 98 S.E. and Me until June 2006, reversing their previous decision only a month ago.

Toms Hardware have a review of the Zalman TNN 500A Case. Labeled as "Totally No Noise Computing", It is quite expensive with a price tag of US$1400 (AU$1850).

Competition for Telstra? FreeFrag has some interesting information and photos of a new project in Shepparton that allows residents and businesses within 35km radius to enjoy fast internet access and Voice over IP technology. More details can be found here in the Overclockers Australia Forums.

Madshrimps have a AMD Athlon 64 heatsink roundup up on their site. Heatsinks reviewed are: Ajigo MF043-044A, Speeze EE704B3 DolphinReef™, Evercool k802-715, Thermalright SLK948U and Asetek WaterChill™.

Lazerin sent in word that nVidia have released new Forceware drivers for Windows XP Media Center Edition, taking the current version number up to 53.04.

Big Bruin have a Heatsink Lapping Guide on their website.

According to this article, Telstra are set to boost the reach of ADSL from 3.5km to over 4km, effectively increasing ADSL coverage to an additional 400,000 homes.

AMD are running a competition allowing people to win some pretty cool prizes, one of which is a "trip for two people to Melbourne for the Fosters Australian Grand Prix". Full details can be found Here.

Here is a bizzare computer case made of gingerbread. I challenge someone to make a computer case out of chocolate hedgehog!

Word has been sent in that a new virus is doing the rounds called W32.Beagle.A@mm. Symantec have information and removal instructions Here.

Here is a bizzare case mod called the Golf Putter PC Case Mod.

Hardware Avenue have a new review of the Western Digital Raptor SATA 74GB Hard Drive.

Digital-Daily have a review of the Elitegroup Photon AF1 Lite (VIA KT600).

Last but not least, eXtreme Reviews have a guide to adding a second power supply to your computer.




Tuesday Morning Reviews (0 Comments) (link)
Tuesday, 20-January-2004 01:37:17 (GMT +10) - by Agg


Motherboard & CPU:
Albatron KX18D Pro II nForce2 socketA on Gruntville.
Soyo SY-CK8 Dragon Plus nForce3 150 A64 on ExtremeMHz.
DFI LanParty NFII Ultra on NinjaLane.
ABIT AN7 nForce2 Ultra socketA on EnvyNews, our review here.
AMD Athlon64 3400+ CPU on TrustedReviews.

Case:
CasEdge Diabolic Minotaur on HardCoreWare.
AcoustiCase C6606 on SpodesAbode.
SilverStone Temjin Series SST-TJ01 on Tech-Mods.
Cooler Master Centurion on TweakerZone.

Memory:
Corsair TWINX1024-4000PRO Dual Channel kit on AllHardwareZone.
OCZ PC3700 Gold Rev.2 DDR on OCrCafe.
Corsair XMS4400 TwinX 1GB DDR kit on Hexus.
OCZ EL DDR PC-4200 Dual Channel kit on MadShrimps.

Cooling:
Xise EC600/H watercooling kit on Bit-Tech.
Zalman CNPS7000A-Cu CPU cooler on Bjorn3D.
AOpen ACK7L CPU cooler on OCModShop.
Thermaltake Volcano 12 CPU cooler on FlickerDown.
Corsair Hydrocool 200 EX Xtreme Water Cooling kit on Tech-Mods.
Akasa AK-FC-01 Fan Controller on JSI.
JacolTech 5.25" Drive Bay Water Tank on RBMods.
Akasa AK-FC-06-BK Fan Controller on WorldOC.
PolarFlo Universal & VGA Waterblocks on PimpRig.
Evercool Extended Cooling System on 3DXtreme.
Spire SPA04B4 WhisperRock IV Copper Core CPU cooler on FrostyTech.
Adpmod PWM Fan Controller on TechTastic.
Thermaltake Extreme Spirit Chipset Cooler on TechTastic.
Scythe Kamakaze CPU Cooler on Tech-Dreams.

PSU:
Thermaltake Silent PurePower 480W on OCTools.
CoolMaxUSA CX450B 450W on NextGenElectronics.

Video Cards:
Diamond Stealth S80 & Radeon 9600SE on HardOCP.
Sapphire Radeon 9600XT and 9800XT on HardwareZoom.
HIS Excalibur Radeon 9800XT 256MB on OCPrices.
Gigabyte GV-R96X128D Radeon 9600XT on PCStats.
NVIDIA GeForce FX Go5200 mobile GPU on RojakPot.
Power Color Radeon 9600XT Ultra on ExtremeReviews.
Albatron GeForce FX5700 Ultra on ClubOC.
XFX GeForce FX5700 Ultra VIVO (video review) on 3DGameMan.
Albatron Gigi GeForce FX5900PV on MonkeyReview.
Albatron GeForce FX5700 Ultra on HardOCP.

Mice Etc:
GamerzStuff fuZe mousepad on OCIA.
Logitech Desktop Cordless MX mouse & kb on PirateSoftware.
Logitech DiNovo Media Desktop on WhiningDog, our review here.

Storage:
Philips JackRabbit 4 DVD+RW Writer on CDRInfo.
Pacific Digital U-30201 8x DVD Recorder on CDRInfo.
LITEON XJ-HD165H DVD-ROM Drive on TheTecHaven.



From the PCDB: some fun with glow-pens, a custom perspex work in progress, an unusual monitor accessory and something that's just plain bizarre. :)

koopz sent word of a huge WWII aerial photograph archive which will be opening on the Internet soon. They were declassified years ago, but it takes days to find an individual image. Now they have been digitised and will be on the Internet, it takes seconds.

Interesting article here about people taking Sim World way too seriously.

This study reckons that 40% of your email may not make it to its intended recipient. Hmm, I dunno about that.

NASA have cancelled a mission to repair the Hubble Space Telescope, effectively dooming it.

Lazerin notes that the results of the 2003 Whirlpool Australian Broadband Survey have been released.

Apparently Adobe, makers of the ubiquitous image-editing program Photoshop, included technology to help prevent counterfeit money being made with their software. He said nearly all counterfeit currency in Canada is now created with personal computers and ink-jet printers.

Scientists have unearthed the fossilised remains of a four-winged dinosaur, thanks Sniper.

TomsHardware have their take on CES - but it's not the traditional list of new technologies and photos of booth babes. They tried to take a look behind the glamour.

Here's a report with some interesting results from UCLA's World Internet Project.. basically a huge survey about internet usage. Overall, we see an average 8 percent gap between men and women using the Internet.

Gigabyte expects to sell lots more product, particularly video cards, next year.

TonyR sent in this cool powers of 10 simulation, from galaxies to quarks.

Sciby has been addicted to this game all weekend. A bit more involved than a simple Flash timewaster, but apparently worth the download.
(I'm not addicted, I can give up any time I want! Hmmm.... I wonder if it'll run on this work machine... - Sciby)

Interesting Forum Threads:
Fridge Cooling (56k beware, lots of pics) in Extreme Cooling.
Bluetooth-enabled Shopping Centres in Mobile Phones, thanks Shintaro.
The mozilla.org thread (Mozilla, Firebird, FAQ's, Tweaks etc) in General Software.
Sydney Opera House and Bridge all lit up in Photography.
Freeware List in General Software.
Hard Disk FAQ in Storage & Backup.




Saturday Morning (19 Comments) (link)
Saturday, 17-January-2004 03:43:07 (GMT +10) - by Agg


Dennis says that 2/3 of all emails are spam, according to this newscientist article. Soon Email won't be worth the paper it's not written on. I reckon someone out there isn't getting much spam at all, then.. because I get about 10 spams per useful email. That adds up to a LOT of spam, and it all seems to be selling the same stuff!

The Spirit lunar rover has rolled onto martian soil for the first time. Bern sent this link, which lets you Explore Mars with the program that NASA scientists use to operate Spirit.

Andypoo spotted this page with amazing video of a really large switch with a huge arc.

Dan has yet more letters. I get the feeling I'm going to be saying that regularly for a long, long time.

TheTechLounge have some CES coverage posted, as do Hardware Zone, DesignTechnica and TheTechZone. Lots of pictures and fun stuff in TTZ's coverage as always.

Slick noticed Telstra are providing music downloads now.. but not in MP3 format.

FlingingSquids checked out an air purifier.. from nuclear submarine to your desk.

OCNZ compared two SiS FX661 motherboards, from ASRock and Gigabyte.

Stmok linked Microsoft's security bulletin for January.. and yes, there's a new patch for Win2k onwards.

XtremeTek have a brief article about sockets, good and bad.

Sciby sent in this page of useful freeware.. the TreeSize thing is pretty cool, found all this old junk on my hard drive.

ExtremeOverclocking have an article about server power and performance.

News bits from Joel: "In studying the effects of last summer's MSBlast worm, some security experts turned to an unlikely source in search of clues to the prevention of computer epidemics: plants." A Chicago federal judge on Wednesday upheld a $512 million patent verdict against Microsoft that could ultimately force major changes in many of the most common Internet software products. Multimedia device reads nine formats.

Browca04 noticed that WiFi on aircraft will be a reality soon, on Emirates Air anyway. The ultra-long-range A340-500 will be the first aircraft to include a wireless Local Area Network (LAN) certified for passengers' own WiFi enabled laptop computers.

Enscape have an article about wireless networking back on solid ground.

Some timewasters: an extremely poor taste but quite fun escape from neverland from Kev and Turkey Shoot from Murmur_X.



Video:
Sparkle Geforce FX 5700 Ultra reviewed by Madshrimps.
Gigabyte GV-R96X128D 9600 XT reviewed at Neoseeker.
Hercules Prophetview 920 Pro DVI reviewed by Hot Hardware.
ColorVision SpyderPRO with OptiCAL reviewed by Dan's Data.

Cases & Mods:
Lamps Electronics CCFL Fan Adapter reviewed by WorldOC.
AOpen A600A Case reviewed by TrustedReviews.

Storage:
Samsung SpinPoint P80 Hard Drive reviewed by StorageReview.
Transcend Internal 6-in-1 card reader reviewed at eXtreme Reviews.
Plextor 708UF DVD Burner reviewed by Hard Extreme.
Imation Portable Slim Combo drive reviewed by HardwareZone.
Seagate Barracuda 7200.7 Hard Disk reviewed by myWORLD Hardware.

Motherboards:
ABIT IS7 (i865PE) Motherboard reviewed by myWORLD Hardware.
DFI LANParty NF2 Ultra B Motherboard reviewed by PcStats.
DFI 865PE Infinity Motherboard reviewed by HardCOREware.
EPoX 8RDA3+ Rev. 2 reviewed by [HW]Zone.

Memory:
Corsair TWINX1024-4000 Pro reviewed at Explosive Labs.
Corsair TWINX1024-4400 reviewed by ViperLair.
Kingston PC-4000 Hyper-X reviewed by ClubOC.

Cooling:
Arkua 728M-7N01 Copper Core Heatsink reviewed by FrostyTech.
ThermalRight ALX-800 Heatsink reviewed by Overclocker Cafe.
Scythe Kamikaze Heatsink reviewed at Overclocker Cafe.
Aerocool Aluminum Quad LED & X-Flow Storm Juggler 80MM Fans reviewed by 3DXtreme.

Mouse & Other:
Wingman Cordless Rumblepad reviewed at Bit-Tech.
Microsoft's Wireless IntelliMouse Explorer 2.0 reviewed by The Tech Report.
Cordless Trackman Optical reviewed by Bit-Tech.

Misc:
CaseAce GearGrip Pro reviewed at eXtreme Reviews.
CaseAce GearGrip CRT reviewed at eXtreme Reviews.
Olympus C-740 Ultra Zoom Digital Camera reviewed by ByteSector.
Epson Perfection 3170 Photo reviewed by TrustedReviews.



Mods / Cases:
M00ie's Molex Plugs reviewed by Bit-Tech.
Antec Super Lanboy Case reviewed by Virtual-Hideout.
UV Round cables reviewed at Hard-h20.
AOpen A600 Aluminium ATX Case reviewed at PcStats.
Scythe EPIA Fanless Mini-ITX Case reviewed at 3dGameMan.
Enermax NoiseTaker 420W PSU reviewed at Envy News.
Seasonic Super Silencer 460 PSU reviewed at TweakTown.

Motherboards:
ASUS K8V Deluxe Wireless Edition reviewed by TweakTown.
Albatron KX18D Pro II NForce2 reviewed by Tweaknews.
XFX Mach4 nForce2 Ultra 400 reviewed at 3Dvelocity.
Chaintech ZNF3-150 Zenith nForce3 reviewed at Bjorn3D.
VIA PT880 Reference P4 Motherboard reviewed at PcStats.

Memory:
TwinMOS TwiSTER PC4000 512MB Dual Channel Memory Kit reviewed at Hexus.
OCZ EL PC4000 vs. Kingston HyperX PC4000 at HardCOREware.

Cooling:
Thermaltake Venus 12 Heatsink reviewed at HardCOREware.
Demonic XTC Waterblock reviewed by Ninjalane.
Evercool Notebook Cooler reviewed by Hardwarezoom.
Coolermaster Jet 4 reviewed at Accelenation.
DangerDen Maze 4 CPU and GPU Waterblocks at reviewed at Overclockers Club.
Innovatek Premium XXS Water Cooling Kit reviewed at BigBruin.

Video:
Samsung SyncMaster 172v Monitor reviewed at TrustedReviews.
Albatron Gigi Geforce FX5900PV reviewed at MonkeyReview.
MSi GeForceFX 5700TD Ultra reviewed by TrustedReviews.

Audio:
Creative GigaWorks S750 Speakers reviewed at Guru3D.

Mouse & Other:
Steel Gaming Glove reviewed at 3Dvelocity.
Logitech Cordless MX Duo reviewed by Bendigo-Tech Online.
Icemat Mousing Surface reviewed at OcPrices Hardware.
Flexiglow FX gamer pad reviewed at Red & Blackness.

Misc:
Shuttle SB65G2 XPC reviewed at Legion Hardware.
ECS EZ-30 Tablet PC reviewed by OCworkbench.




Wednesday Evening (5 Comments) (link)
Wednesday, 14-January-2004 18:41:09 (GMT +10) - by Agg


There's an interesting article here about NASA's latest Mars rovers. They're bigger than I thought, about 5 feet long, the size of a golf cart. They're not simply big remote-controlled cars, but are able to follow an itinerary sent each day to its computer by flight controllers, but also make on-the-spot decisions when faced with obstacles. There's still testing and simulation going on on Earth, as workers have been arranging rocks of various sizes on a test field here to match the terrain in the latest pictures of the landing site. One of the latest images is this full-colour panorama of the landing site. Sciby found an article about how the landing process was more eventful than they expected.

Similarly, Australian researchers have designed an intelligent helicopter which can be told in advance where to go and what to do, and will then launch, complete the task and return without further assistance.

Neevo sent word of Memtest86+, a memory diagnostic tool based on the original memtest86. This is updated to work on newer motherboard chipsets and will also display info on various chipset settings.

ExtremeMHz have a preview of Longhorn, Microsoft's next operating system.

TrustedReviews have their final CES report published. HWZ have some coverage also.

DesignTechnica have an editorial about high-priced custom PC's in an age of cheapies.

IPKonfig have an article about security in WinXP SP2.

Tweak your NVIDIA-based video card with the latest version of nVHardPage.

Dan's been playing with a toy that shoots things.

leperMessiah spotted this story about so-called hackers abusing people via a drive-through ordering system. You don't need a couple of Whoppers. You are too fat. Pull ahead.

NetworksToday have an editorial about buying music online.

Interesting Forum Threads:
SiS655TX vs 875P: Test Results and Issues in Intel Hardware.
Kernel 2.6.1 is out in Other Operating Systems.
Aquarium mod, super slim in Other Toys.
ABIT AI7 Adventure in Intel Hardware.
Donate a monitor to historical society in The Pub.
Ferrari F50.. boat! in Motoring.



It's been a little while since we've seen something cool and new in the PCDB. It almost seems that people have run out of ideas. Cleary's PC proves that wrong - using a simple idea, very nicely executed:



Click for the PCDB entry!






ABIT and NVIDIA (2 Comments) (link)
Wednesday, 14-January-2004 16:07:41 (GMT +10) - by Agg


I've been talking to a couple of ABIT people about this "breaking up with NVIDIA" rumour and they strongly deny it. Yes, ABIT will continue working with nVidia. At the same time, to fullfill the market demand ABIT will also carrying ATI VGA. They put out a press-release yesterday here quoting a few reviews of their nForce2 and nForce3 motherboards (including our AN7 review from yesterday) and saying that they will keep releasing new products based on those two chipsets. In fact, Thomas Hsu, who looks after ABIT's Australia region, said in the press-release email: You probably have heard about the rumor on ABIT-nVidia split. Well, we are not! ABIT will continue to co-work with nVidia. In fact we have extended our nForce2 m/b product line, and developing on nForce3 mobo. So, that's good news.



BC notes that forum member callan has been busy doing his good deeds. In this thread you can read how he managed to shut down a Phishing Scam site that was being run from a compromised server in Scotland. Phishing is usually done by sending out Emails that appear to have come from your bank or other financial institution, asking you to go to a particular website and enter your banking or credit card details. There is also an article in The Age about the incident. Forum member stateless says that he received a similar one the other day asking for his EBay login details, along with just about every other piece of financial information he owns. As callan says, "Banks, Ebay, PayPal, etc. will NEVER EVER ask you to verify your details in an Email - I repeat NEVER EVER!". If you receive one of these Emails, hit that delete button and move on.

TechIMO have posted a preview of the beta release of SkyOS 5.0, a popular alternative Operating System which might appeal to those wanting to get off the Microsoft Bandwagon, yet are daunted by the idea of running Linux. While you're there, you can have a read of the Linux Terminal Server Project.

XbitLabs have decided to take a look at the common garden variety flatbed scanner to see how these things actually work.

Remember that Microsoft are dropping support for their Windows98, 98SE and WindowsME line of products as of this Friday...oh, no their not! They have decided to extend support until mid 2006. An 11th hour turn-a-round. Thanks MoJoMaN.

Dual-Channel Memory! Performance or performance myth? Sudhian take a close look at the life and times of dual channel to find out what is and is not.

Over on OCWorkbench, Killeroy managed to get his ECS 755-A motherboard up to 232FSB, taking the Athlon64 3000+ to over 2.3 Ghz.

From New Scientist: "The latest statistics from UK-based email filtering company MessageLabs indicate that 62.7 per cent of all global emails sent during December were spam." Spam threatens to choke the Net. Read the full article here. An Australian anti-spam article on SMH also.

You can find some more CES 2004 Coverage over on Disc Gamer.

It seems that a BIOS bug found in the Dell Inspiron model 2650 PC "... prevents a user who uses certain characters in a hard drive password from accessing the machine". Full details here.



Systems/Laptops/PDA:
Soltek QBIC 3702M SFF PC at MBReview

Mainboard:
Albatron KM18G Pro Motherboard at OCModShop
Shuttle AN50R Socket754 Motherboard at Nordic Hardware
Leadtek WinFast K8N Pro nForce3 Motherboard at Bjorn3D

Memory:
Kingston PC3200 HyperX 2x256MB at OC-Ware

Storage:
Ximeta Netdisk External HDD at Hard Extreme
Plextor PX-708A Dual-format DVD Writer at GamingIn3D
Best Store Portable 7 in 1 Card Reader at ExtensionTech
SBW-242US 24x Slim Combi External Drive at Tech-Mods

Video:
HIS Excalibur IceQ 256Meg DDR2 Radeon 9800pro at TweakNews
Connect 3D Radeon 9600 XT at OCC

Case/Mods:
Diabolic Minotaur Mid-Tower Case at OCIA
Thermaltake Lanfire Case at MWH
Enermax Cs5190al-061 Alu Case at R&B Mods
Thermaltake Xaser III "Skull" Mid Tower Case at HardcoreWare
Aspire X-Gamer Case at SubZeroTech
Jab-Tech's Mirror Finished Laser Cut Fan Grills at Big Bruin
Enermax UC-A8FATR4 Fan Controller at OCIA
UV Reactive Molex Connectors at ModAsylum
Speeze Round Cold Cathode Fan at Tech-Mods
Tt Hardcano 12 Fan Controller at OCC

Audio:
Sound Blaster Audigy2 ZS Platinum Pro at HWZ
iRock! 860 MP3 Player at ViperLair
iRock! 150VM Voice Recorder/MP3 Player at ViperLair
Altec Lansing ADA 745 Speakers at LanAddict

Cooling:
Scythe Kamakaze CPU Cooler at R&B Mods
Vantec LapCool Notebook Cooler video review at 3DGameman
Vantec LapCool Notebook Cooler at ClubOC
Swiftech H2O-8501 Water Cooling Kit at EnvyNews
Thermaltake X-Blower at Creative Mods

Misc:
FSP Silent-Solution PSU, Heatsink and System Fan Kit at PCReview
Hauppauge MediaMVP Linux Powered PC to TV/Hi-Fi Box at HWZ
Steel Glove GG3 Glove! at World OC
Wacom Intuos2 Platinum Edition Graphics Tablet at Enscape
Olympus Stylus 300 Digital Camera at ByteSector
Samsung ML1750 Laser Printer at Trusted Reviews
Bluetake BT500 Mouse and BT009X USB Adapter at JSI




Tuesday Afternoon (10 Comments) (link)
Tuesday, 13-January-2004 15:37:07 (GMT +10) - by Agg


Most users ever online was 652 on 12th January 2004 at 10:47 PM. Insanity! The previous record was 612 people, but we smashed that last night. Actually, the forums were extremely busy all day yesterday and that has continued today - as I type this there are 504 people browsing at once. With topics ranging from basic PC help to watercooling, motoring, photography, fitness and even cooking, our forum has become one of the busiest in the world. If you're not a member yet, why not? :)

On a less happy note, our Folding@Home Team has had to relinquish their position as #1 team in the world. Congrats to the [H]orde who have rallied back since losing the crown to us several months ago. The overall winner of course is, well, everyone - because we're all helping with research that may ultimately lead to cures for many diseases, including cancer. If you'd like to be part of the push back to the #1 spot, join up today! It's easy and just requires a simple task running in the background on your PC. For more info, see our Team OCAU forum.

I don't normally like to post rumours as news, but lots of people are talking about this story on TheInquirer, which suggests relationships between ABIT and NVIDIA are not doing well. It'd be a shame if they parted, because ABIT's nForce-based motherboards have been extremely popular with overclockers for some time now. I've asked my contact at ABIT for any news but haven't heard back yet. Possibly related, ABIT sent around a press-release (we've mirrored the 285KB .doc file here) saying they are partnering with ATI for video cards now. This is great news - I reckon an ABIT Radeon card with OTES would be pretty impressive. Anyway, there's some more rampant speculation in this forum thread.

EPoX on the other hand are going to start making NVIDIA-based video cards now, according to Xbit.

Andrew sent some tidbits: First 8x DVD burner, Video Turntables for DJ's, Toshiba unveils 0.85 inch HDD's for the Mobile Phones.

The biggest-ever cruise liner has been launched recently. The "Queen Mary 2" is as long as 41 double-decker buses, or 345m, and weighs 150,000 tonnes.

Sean spotted this interesting page about bad boards from days gone by. Mobos that aren't what they seem to be!

Gruntville have five thermal pastes in a shoot-out.. or perhaps squirt-out.

SubZeroTech have taken what they call a brief, honest look at the numbers, comparing Intel and AMD CPU's.

Bigiain sent in some evidence against SCO in their continuing battle against UNIX people, particularly Novell.

PCReview have a preview of the ApeXtreme PC/Console hybrid from VIA. DePhantom noticed more info here on VIA's site. I bought an Xbox the other day, just to show how far behind the times I am.

Apparently Gosford people are lucky, because there's a LAN there every weekend, thanks Jotham. DarthDVD notes that Darwin people can go to this 3-day gaming event over the Australia Day long weekend.




ABIT AN7 with µGuru (11 Comments) (link)
Tuesday, 13-January-2004 01:39:40 (GMT +10) - by Agg


I've taken a look at the latest socketA motherboard from ABIT. Does it topple the venerable NF7-S v2.0 from the throne? And what's all this µGuru stuff about?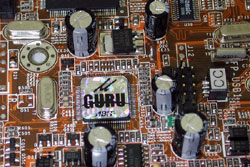 Click for the review!





Polygon have a short article on the disappointing holiday sales of Games in Australia.

Hardware Analysis have a look back at the Computer Industry in 2003.

For those of you wanting to get the best performance out of Windows XP, you might want to read this article on tweaking Windows XP over at TweakHound.

According to this article there is a new Net Banking Scam doing the rounds.

In the future, Australia could be following America's lead in using facial recognition at airports to combat terrorism.

Microsoft are planning to release a set top box for your television to work with Windows Media Center Computers.

X-Bit Labs take a "Glance Back at the Year 2003". Quite a large overview of our previous year.

TrustedReviews are doing a write up on CES (Consumer Electronics Show) in Las Vegas, Nevada. They have Pre-Show snippits here and take a look at the first day here and second day here.

HardwareZone are also taking a look at CES, you can check out their coverage here.

Anantech takes a quick look at Intel's Prescott successor named Tejas.

Explosive Labs have a guide to turning your FX5900 into an FX5950.

Dan has some new letters up on his site. You can check them out here.

And last but not least, Stalin sent in news that Linux.Conf.Au starts on the 14th of January. More details are here.




Monday Morning Musings (6 Comments) (link)
Monday, 12-January-2004 03:26:42 (GMT +10) - by Agg


I bet you're wondering what happened to the news? Well, the server that hosts our news email box is down at the moment. It'll hopefully come back online today so we can get you back up to speed on what's been going on. From a quick look around, not much has been happening anyway. But to stop terminal boredom setting in:

I updated the Articles and Reviews archive with these recent items:
Micro RC Car Shenqiwei review.
Connectland 5.25 LCD IDE Mobile Rack review.
Logitech diNovo Media Desktop (Bluetooth) review.

Here's some interesting Forum threads:
Best water? in Games.
Canon 70200mm L series lenses in Photography.
Engine internals for newbies in Motoring.
Photos from current NSW bushfires in Photography.
My Deus Ex: Invisible War review in Games.
Bush wants moon base, manned mission to Mars in News & Current Events.
Summernats Photos in Motoring.
Aerobatics! (100KB of pics, some movies) in Motoring.
Waterchill in LANboy.. finally in Modding & Electronics.

In fact, the new PC Audio and Photography forums are worth a look if you didn't notice them appear recently.

Finally, check out some of our sub-sites:
The PC Database - add your own PC
BlueSmurf's Imperator Case Project
OCAU Folding@Home Team
OCAU Motorcycle Club homepage and forums




Saturday Afternoon Reviews (6 Comments) (link)
Saturday, 10-January-2004 14:19:18 (GMT +10) - by Agg


Motherboards & CPUs:
ABIT AI7 865PE socket478 on HardCoreWare.
ABIT KV8-MAX3 socket754 on TechReport.
VIA EPIA CL10000 mini-mobo and CPU on PyroPort.
Asus SK8V K8T880 socket940 on HotHardware.
Sapphire 9100IGP AA38 ATI-chipset socket478 on RBMods.
ASUS P4P800S-E i848P socket478 on ClubOC.
Soltek SL-87CW-FL i875P socket478 on PCGuide.
DFI LanParty NFII Ultra socketA on ViperLair.
Albatron PX865PE Pro II i865PE socket478 on HWHell.
AMD Athlon 64 3400+ CPU on Motherboards.org.

Video Cards:
Asus GeForce FX 5950 Ultra on Hexus.
Albatron GeForce FX 5700 Ultra on PCStats.
ATI Radeon 9800 XT on CPUPerformance.
ATI Radeon 9800SE on Digital-Daily.
Leadtek WinFast A350 Ultra TDH MyVIVO GeForce FX on 3DXtreme.

Cooling:
Gigabyte 3D Cooler-PRO CPU cooler on HWZ.
Gigabyte 3D Cooler-PRO CPU cooler on LegionHW.
Gigabyte 3D Cooler-PRO CPU Cooler on OCWorkbench.
Titan TTC-D9TBCu35-R1 copper-cored CPU cooler on FrostyTech.
Vantec Spectrum Fan Card case cooler on HighTekPC.

Memory:
Corsair TwinX1024 PC4400 (DDR550) kit on LegionHardware.
Corsair TwinX1024 PC4400 (DDR550) kit on ExtremeReviews.
Corsair TwinX1024 PC4400 (DDR550) kit on Gruntville.
KT Hyperam PC4200 1GB Dual Channel kit on ClubOC.

Mice Etc:
Microsoft Wireless Intellimouse Explorer on TrustedReviews.
Vantec Spectrum Mouse Pad (video review) on 3DGameMan.
Vantec Spectrum Mouse Pad on OCClub.
Everglide FuZe mousepad on DiscGamer.

Cases and Modding:
MNPCTech SC185 pre-modded case on Bit-Tech.
Sunbeam Case Lighting products on 3DVelocity.
CasEdge Diabolic Minotaur case on BigBruin.
Antec Aluminium P160 Case and 430W TruePower PSU on Bjorn3D.
Thermaltake Xaser III Super Tower case (video review) on 3DGameMan.
I-Star D300 Storm rackmount case on OCIA.

PSU:
GTR 450W-LI 450W PSU on DansData.
Soyo Raptor 400W on HotHardware.

Storage:
Maxtor DiamondMax9 200GB SATA HDD on MonkeyReview.

Audio:
Zalman 5.1 Surround Headphones on RBMods.
Zalman Theatre 6 surround headphones on Sudhian.

Misc:
Toshiba Satellite M30 notebook on RojakPot.
Epson Stylus Photo 950 printer on WorldOC.
Iridum AVPC mini-PC on TrustedReviews.
Power Running 2300 Enhanced Portable Battery Pack on Tech-Mods.




Friday Morning (9 Comments) (link)
Friday, 9-January-2004 02:03:24 (GMT +10) - by Agg


ModSynergy have an Athlon64/FX heatsink installation guide.

Hypothermia are giving away five 2.6C P4 CPU's - see if you can win one.

Bit-Tech want to tell you how to make a top window in your case. Meanwhile, WorldOC are painting drive bezels.

Eixt spotted this funny practical joke involving lots of aluminium foil.

MadShrimps rounded up a pile of socketA heatsinks and fans, to find out which were the best while staying fairly quiet.

Amfibius sent in this article comparing Mac vs PC for digital imaging work.

Gbug notes that Google will be floated on the stockmarket soon. All the cool kids use Aggle, of course. :)

Xbit have some extreme GeForce FX and Radeon overclocking, and more. They also have an interview with Ben Boyden of VIA Technologies.

Shaetano sent in this cool link, a robot made of lego that can solve rubiks cube.

Digital-daily have an article about alternative cooling methods.. that is, watercooling and heatpipes.

Australian scientists are wondering if you can cure cancer with the common cold virus.

VIA are turning their attention to the game console and HT-PC arena, thanks DePhantom.

FuXToR has a few tidbits: Intel launches Celeron M line for budget notebooks, VIA to take processors to 2GHz, the first 1GB SecureDigital cards are on the way and the digital imaging market is set to explode.. no kidding.

There's some very cool colour photos from Mars coming back from the latest NASA Rover.

DevHardware have an editorial on how PC's are like fish.. okey dokey.

There's a LAN on the weekend before Australia Day in Canberra, info here.. and another one on the northside of Brisbane on the 17th of Jan, info here.

If you scroll down a bit on our Folding Team page, Bollocks has put together a couple of "Folding highlights of 2003" posts, some interesting goings-on there. Current estimates have us being passed for #1 position in under a week, so if you've been thinking about getting into folding, now's the time!

Finally, Josh sent in a timewaster: Rocketball. Addictive, but it's Friday and you weren't going to get much done anyway. :)

Interesting Forum Threads:
pH@tTm@N's Aracde Joysticks [Pics] in Modding & Electronics.
pH@tTm@N's DIY Speakers and Sub [Pics] in Audio Visual.
The macrophotography appreciation thread in Photography.
Hard Disk FAQ (in progress) in Storage and Backup.
Which antivirus software do you use? in General Software.
Soldering Iron Wattage? in Modding & Electronics.
Fish Tanks in Other Toys.
LethalBBS now up, with LORD game! in Games.
Tips for a wireless home LAN? in Networking & Internet.




OCAU Merchandise (11 Comments) (link)
Thursday, 8-January-2004 14:08:43 (GMT +10) - by Agg


Looking for a nice "smart casual" shirt for work? Consider an OCAU Polo Shirt:



Click for OCAU Merchandise!


There's a bunch of other stuff on that page, too.




Wednesday Night Reviews (0 Comments) (link)
Wednesday, 7-January-2004 22:02:48 (GMT +10) - by Gibbon


Motherboards:
Chaintech Zenith ZNF3-150 nForce3 AMD/64 motherboard on PCStats.

Processors:
AMD Athlon64 3400+ vs FX-51 on NordicHardware.
AMD Athlon64 3400+ on Sharky Extreme.
AMD Athlon64 3400+ on Sudhian.

Memory:
OCZ PC4200 Performance series on OcPrices.
CZ PC3200 ECC Registered RAMO on Legit Reviews.

Graphics:
HIS Excalibur Radeon 9600XT on LAN Addict.
Albatron GeForce FX5950 Ultra on Overclocker Cafe'.
Gigabyte Radeon 9800XT and Leadtek GeForce FX5950 Ultra on Overclockers NZ.
EVGA e-GeForce FX5950 Ultra and PowerColor Radeon 9800 XT on X-bit labs.
AOpen Aeolus GeForce FX5900XT on Guru3D.

Audio:
MADDOG Multimedia Entertainer 8 channel Envy24-based soundcard on Tweaknews.
iRiver iFP-390T MP3 player on Bytesector.

Storage:
Samsung Spinpoint 160GB HDD on GideonTech.
Artec 52x24x52/16X CD-RW/DVD combo drive on Explosive Labs.

Cooling:
Vantec Vortex HDD cooler on BigBruin.
Jetart JAKS29 Copper HSF on FrostyTech.
Chill Vent I cooling duct on OCIA.
Spire KestrelKing II and Thermaltake Venus 12 AMD K8 HSFs on ModSynergy.

Cases/Power Supplies:
Channel Well Technology 480W PSU on HardwareZoom.
Antec Super Lanboy case on Viper Lair.
Achieve AX500.N PSU on TechIMO.
GTR-350ATX low noise PSU on Dan's Data.

Other Stuff:
Sony VAIO PCG-X505/SP Notebook on Designtechnica.
Shuttle SB75G2 i875P-based SFF PC on HardwareZone.
Palm Tungsten E PDA on TheTechLounge.
SteelPad 4D mousepad on BurnOutPC.
Edimax Gigabit NIC on Networks Today.




Wednesday Afternoon News (2 Comments) (link)
Wednesday, 7-January-2004 15:05:38 (GMT +10) - by Gibbon


Dan has been busy answering more letters, in letters column # 83. "This time, I blather on about laptop data recovery, domain names, cheap projectors, ground level photography, Aussie PVRing, mystery files, drowned cameras, USB weirdness, and LED quackery."

SubZeroTech have had a look at P4 and AMD performance at perhaps a higher level than elsewhere in what they've called their "P4 and AMD Showdown: A Brief, Honest Look At The Numbers". Interesting times ahead, as the two heavyweights battle it out.

Beyond3D have interviewed Microsoft's Chris Donahue in an interesting read. "Chris is Microsoft's Games Developer Windows Evengelist, tasked with bestowing the virtues of the Windows platform and helping developers get the most from it."

Are CD-Rs killing the music industry? This article suggests that perhaps it's not all as bad as the record companies might think. Thanks Brad.

[H]ardOCP have published their "[H]ardest of 2003", going through what they consider to be the best of components through the year, while Sudhian have published an article they've called "Rise to Power: A History of ATI."

Transmeta have introduced some small form factor processors, just 21mm square. "Transmeta Corp. announced Monday that it was launching two new Crusoe processors, 50 percent smaller than previous Crusoe products, aimed at mobile and embedded-computing product developers."

Want an ipod, but can't justify the cash? Well, Apple are introducing a smaller, lower-capacity and cheaper range of ipods, the "ipod mini". More information here. Thanks to those newshounds who emailed in.

Hmmmm, what happens when you go in for surgery and happen to have a tattoo saying "I love women" on your leg? Gotta wonder if it was intentional, but then I guess you'd have to question why anyone would have that on their leg in the first place! Thanks Neevo.

Last up for today, there are a few more LANs coming up. Both the ACT Gaming Network and Rezidue LAN Party in Mentone, Victoria are on the Australia Day weekend. Registration for Rezidue is through Ausgamers. Thanks for the info guys.




Athlon 64 3400+ Continued.. (1 Comments) (link)
Wednesday, 7-January-2004 03:10:16 (GMT +10) - by Agg


More reviews: HardOCP, AnandTech, X-bit, Hexus, LostCircuits, AMDZone, HardTecs4U, AllAMD and TomsHardware.




Wednesday Morning Reviews (3 Comments) (link)
Wednesday, 7-January-2004 01:52:16 (GMT +10) - by Agg


Air Cooling:
Spire FalconRock socketA CPU cooler on CreativeMods.
Jetart JAP416A P4 CPU cooler on FrostyTech.
Vantec Spectrum fan card (video review) on 3DGameMan.
Scythe Kamakaze on OCrsClub.
Aerogate One fan-controller on CreativeMods.
AeroCool Deep Impact DP-102 socketA CPU cooler on Bjorn3D.
Zalman CNPS7000A-Cu CPU cooler on FrostyTech.
Zalman CNPS7000A-Cu CPU cooler on SweMDO.
Zalman CNPS7000A-Cu CPU cooler on TrustedReviews.

Water Cooling:
DangerDen AMD MAZE4 & RBX waterblocks on OCTools.
Koolance Exos-Al watercooling kit on NordicHardware.
GlobalWin Silent Stream watercooler on TrustedReviews.
GlobalWin Silent Stream on A1-Electronics.

Cases:
AOpen H600B Midtower on NeoSeeker.
Aerocool Lubic DIY Case on ViperLair.
Antec Super LANBoy on SilentPCReview.

Storage:
TDK Cyclone 52x32x52x CDRW drive on HWZ.
Plextor PX- 708UF Spectrum Series 8X DVD+/- R/RW External drive on Tech-Mods.
MSI X48-A 48x24x48x + 16x DVD burner on ViperLair.

Flash Drives:
Transcend JetFlash USB 2.0 64MB on OCIA.
Verbatim Store n Go USB 2.0 on D-Silence.
PQI IntelligentStick 2.0 on ExtremeMHz.

Audio:
Gainward Hollywood@Home 7.1 sound card on 3DVelocity.
Revolution 7.1 High-Definition Surround sound card on Tech-Mods.

Video Cards:
HIS Radeon 9200SE and 9600Pro AIW cards on HardAvenue.
Albatron GeForceFX 5950 Ultra on PCStats.

Misc:
Samsung ML-2151N & ML-2150 Digital Laser Printers on TweakNews.
Canon PowerShot A80 digicam on ByteSector.
Pentax Optio S4 digicam on HWZ.
FSP-Group Silent Solution Kit PSU, cooler and fan on BurnOutPC.
Lite-On LVW-5001 DVD VCR on SLCentral.
Steelpad 4D Mousepad and Cord Holder on EnvyNews.
Toshiba MT500 projector on TrustedReviews.




AMD Athlon 64 3400+ (9 Comments) (link)
Tuesday, 6-January-2004 19:29:08 (GMT +10) - by Agg


AMD have announced their newest Athlon 64 processor. The official press-release is here. Reviews on HotHardware, TechReport, AMDMB, CPUPerformance, NeoSeeker, HardCoreWare and GamersDepot. No doubt more on the way from the larger sites.



Well, a belated Merry Christmas from me .... yeah, I know it was weeks ago, but I haven't done news for a while! Hope you all had a good holiday season. I packed away the wrapping paper today, so I guess it's back to work time!

Ars Technica has an in-depth write-up on XP SP2 beta with plenty of screenshots, so if you're eagerly awaiting another few-hundred-MB download, it's worth a look.

A newish lawsuit filed against the makers of "Grand Theft Auto: Vice City" by Haitian civil rights groups will be decided in the US federal court. "Haitian civil rights groups filed the lawsuit because the game, Grand Theft Auto: Vice City, instructs players to "kill the Haitians" and awards points for each kill." More information here. Thanks FuXToR.

Envy News have had an up-close and personal look inside BFG Technologies, makers of video cards, weird looking mice and other stuff.

Confused about RAM timing in your nForce2 motherboard? Madshrimps have done some testing and so has Rainwulf. Interesting.

Unless you've been living under a rock .. perhaps a Martian rock, you'd know that NASA have landed another probe on Mars, codenamed "Spirit". If you haven't found them already, there are some images from afar here. Thanks Draffa.

If anyone wants to buy me a late christmas present, I think a 1:2 scale Star Wars AT-ST would look pretty good in my apartment ... I think. If there was somewhere to put it. Thanks Ernest.

Amdmb have published a memory guide called "From basics to buying", which attempts to cover such subjects as what different types of memory are, how they work and how PC users can improve the performance of their machine with tweaks of their system memory. Well worth a read.

Lastly, CLGA LAN will be on the 17th of Jan at the North Sydney ANZAC club, more information here. Thanks Hibba.




Logitech diNovo Media Desktop (19 Comments) (link)
Monday, 5-January-2004 18:13:13 (GMT +10) - by Agg


Amfibius has reviewed this Bluetooth keyboard and mouse combo from Logitech. It's a pricey one and very stylish, but how does it fare on the usability front?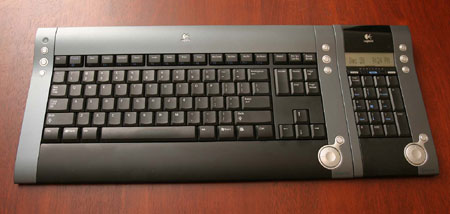 Click for the review!





Storage:
Vantec EZ-Swap Removable Hard Drive Rack at GideonTech.
Ximeta 80GB NetDisk at TheTechLounge.

Video:
MSI FX5900-VTD128 at HardwareZone.
Panasonic DMR-E60 Digital Video Recorder at ByteSector.

Audio:
irock! 730i Digital Audio Player at TheTechLounge.
Contour Design's Showcase at Designtechnica.

Motherboard:
DFI LanParty NFII Ultra B at Legion Hardware.
ABIT AN7 Motherboard at Hexus.

Memory:
OCZ PC4500 Dual Channel Kit at ClubOC.
Corsair XMS PRO 3200LL at SubZeroTech.
Transcend 1GB DDR500 Memory at Legit Reviews.

Cases / Cooling:
Thermaltake HardCano 12 at Hardcoreware.
Aerocool X-Flow and Aluminium Blue at ViperLair.
Thermaltake Silentboost 8 & Venus 12 at PC Tech Zone.
Xoxide X-Turbine Case at AseLabs.
Thermaltake Xaser III V1420DU Case at Flickerdown Data Systems.

Misc:
Logitech Pocket Digital 130 at TrustedReviews.
Steelpad Gaming Glove at Creative Mods.
Microsoft Wireless Optical Desktop Elite at Red & Blackness.
6 in 1 Card Reader and Writer at Tech-Mods.




Saturday Night (6 Comments) (link)
Saturday, 3-January-2004 22:42:20 (GMT +10) - by Agg


There's a few "best of 2003" articles floating around, from ipKonfig, ViperLair and Bit-Tech. While we're looking backwards, SiliconValley have a list of dubious achievements in computing for 2003, while Yahoo list their eight biggest tech flops ever. CNN on the other hand have some tech predictions for 2004.

TheModFathers have a detailed article about getting into SMP, if you've decided that one CPU in your PC just isn't enough. If you want more info, head on over to our SMP and Clustering forum.

THW01F has updated his POWER and the GLORY PCDB entry, which is still an impressive project months after we first saw it.

Xaolin pointed out this meandering rant about GTA:VC turning our kids into psychopaths. Uuurgh, I don't know where to begin with that one. Actually, Penny-Arcade have a (strong language) counter-rant from the perspective of gamers who aren't psychopaths despite exposure to these video games of such luxuriously violent and disgusting content as to leave one simply speechless.

Speaking of which, Yorky says: The multiplayer addon for GTA:VC has been released at version 0.3r2 and can be seen here, forum thread here and mirrored for download at Ausgamers here.

No more watching TV while you drive.. if you live in California.

HardOCP have an article about upgrading to Prescott on your current P4 motherboard.

Hypothermia are giving away their Killer Gaming Rig 10 to anyone in the world. P4 3.2GHz EE, Radeon 9800XT 256MB, a gig of Corsair XMS4000 etc.. mmm, tasty.

CreativeMods have an interview with a female modder.. err, not someone who mods females, but a 17yo girl who has done up her case in a green theme.

ARP have a guide to replacing your Radeon cooler with something better.

I think we've mentioned this already, but Volnhar says the latest nasty worm spreads via MSN Messenger.. actually, it doesn't seem all that nasty.

If you're using an ATI card in Xfree86 under Linux, there's some new drivers which might interest you.. version 3.7.0, thanks Jingler.

TheInq say that Intel may lose the performance crown if AMD release an A64 3400+ soon. As if on cue, Xbit note that the A64 3400+ has appeared for sale on some web-stores. It may be announced by AMD as early as the 5th of January, this coming Monday, thanks Sniper.



Not much in the News on the Net, but here are some little bits and pieces that have caught my eye in the last couple of days:

It seems that Bill Gates has patents out for e-picture hanging, more on that over at Zdnet.co.uk

PC World have an article on some new gadgets that are going to be released in 2004, there is stuff to do with mobile phones, power on the go, but what really caught my eye was NEC's the PX-AX300H, a recordable TV/Video box that packs about 300GB of storage, shame they have no intention to sell it overseas.

There is also an article on Zdnet.co.uk about users using Instant Messengers and Media Players to access the Internet more than their browsers, The most popular application in December was Windows Media Player, reaching 34 percent of Internet users; AOL Instant Messenger, reaching 20.27 percent; RealNetworks' players, reaching 19.76 percent; MSN Messenger, reaching 19.31 percent; and Yahoo Messenger, reaching 12.26 percent. More over at Zdnet.co.uk

Wired.com have a news bit about the Haitian civil rights group and a gripe aka Lawsuit about Grand Theft Auto: Vice City. Apparently the game (which has been for ages) tells players to "kill the Haitians".

The Reuters has an article about Apple Users threatening to sue over IBook and Ipod defects just out of warranty. There is also rumors that Apple will offer low-end Ipods for a fraction of the price of its current models at MacWorld

It seems that Oracle has raised another $1.5 billion to fund its $7.5 billion hostile takeover bid for PeopleSoft. More over at Information Week.




Connectland 5.25 LCD IDE Mobile Rack (3 Comments) (link)
Saturday, 3-January-2004 14:19:16 (GMT +10) - by Agg


Mred32 has checked out this drive caddy from Connectland. It has some extra features that help it stand out from the mass of generic drive caddies.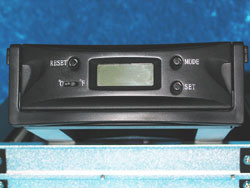 Click for the review!






OCAU Folding @ Home (15 Comments) (link)
Friday, 2-January-2004 11:19:18 (GMT +10) - by Agg


Start the new year on a good note, by having your PC's idle CPU cycles put to use in the battle against diseases such as cancer. OCAU boasts the world's #1 team in terms of results returned, but the #2 team is gaining fast at the moment. Consider joining team 24 to keep us in the lead and fight disease. If you need any help or more info, check out the Team OCAU Forum or our Folding page.



It feels like weeks since I've posted some news. Actually, it has been weeks. Christmas and New Year are a busy time for a night shift taxi driver. I hope everyone came through the silly season unscathed. Anyway, on with the news.

It looks like someone has found a way to unlock the new 'super locked Athlons'. I haven't found any other confirmation of this yet but I'll be keeping my ears open. Check it out here.

Spirobekis found this article at IPKonfig which asks whether AMD has Castrated Overclockers ...err... Overclocking.

Overclockers New Zealand have posted a Mid Range Graphic Card roundup, while NordicHardware have a Twelve card roundup. From a 5200 up to 9800 XT, tested in 11 games.

FB008 and Wilko note that the THG Crew have managed to get a P4 to over 5Ghz using Liquid Nitrogen. Cool!

Has the power of the Internet been downgraded from a near godlike status to a mere household chore? It seems that many people think so. Thanks Spirobekis.

ARNnet have a preview of Longhorn, Windows 2006. "Internet Explorer, meanwhile, at last includes a pop-up blocker just as every other Web browser in the world does, as well as plug-in and download managers and a convenient tracks-covering feature that clears all cache, cookie, history, and personal data." About time too. Read the article here. Thanks FuXToR.

An interesting mod over at ModAsylum. "The purpose of this mod is to replace the standard "power on" button of your pc with a floppy disk, and replacing the unused floppy drives LED to display HDD activity".

Here's a good way to share your Internet connection with your neighbor, even if he's 35Kms away. From patto.

Legit Reviews have posted a Best of 2003 list. Some nice goodies from last year, while ChEEkY ChiNo says that CNN have some things to look forward to for this year.

Draffa says "The Prequel to Babylon 5: I've Found Her, Danger and Opportunity, has been officially abandoned by Space Dream Works and released to the public. It's playable, has realistic physics and is (obviously) located in the Babylon 5 universe. Grab the file from their download page or from Fileshack."

Banshee points out that the Catalyst 3.10 Drivers are available.




Friday Morning Reviews (0 Comments) (link)
Friday, 2-January-2004 00:25:57 (GMT +10) - by Agg


Motherboards:
Chaintech Zenith ZNF3-150 nForce3 A64 on TechReport.
EPoX EP-4PLAI i848P P4 on Hexus.
Chaintech Zenith ZNF3-150 nForce3 A64 on IPKonfig.
EPoX 8KRA2+ KT600 socketA on MyWorldHW.
VIA EPIA CL10000 mini-mobo and CPU on PCReview.

Mouse, Keyboard etc:
Zippy WK-207 Aluminium Keyboard on OCClub.
Vantec Spectrum Mouse Pad on EnvyNews.
SteelPad Mousepads on TheTechLounge.

PSU:
Coolmax Silent 450W on Hardware-Pacers.
Fortron 530W on TechIMO.
Silenx Extrema 400W on Rbmods.
Seasonic Super Tornado 400W on BigBruin.
Enermax EG375P-VE SFMA on ClubOC.

Audio:
Xitel Pro-HiFi Link PC-to-HiFi kit on ModSynergy.
Sicuro 2.1 Gaming Speakers on EnvyNews.
Audio PC Speaker Picture Frames on NinjaLane.
Logitech Z3 2.1 Speakers on DesignTechnica.

Video Cards:
PowerColor Radeon 9800XT 256MB on TheTechLounge.
ATI Radeon 9600XT on 3DXtreme.
Sapphire Atlantis Radeon 9800XT on HotHardware.
S3 DeltaChrome video chipset on Xbit.

Networking:
X-Micro wireless products on RBMods.
XinCom Dual WAN Router on Guru3D.
Actiontec Wireless 802.11b+g Kit on HWHell.

Cooling:
Evercool K802-715 A64 CPU cooler on 3DXtreme.
Vantec Spectrum Card Cooler on EnvyNews.
Aopen ACK7L Copper Skive CPU cooler on FrostyTech.
Arctic Cooling Copper Silent 2 CPU coler on FrostyTech.
Scythe Kamakaze CPU cooler on BigBruin.
Swiftech MCX462-V CPU cooler on Gruntville.
Evercool Extended Cooling System fan controller on ATrueReview.

Cases:
Lubic 3519 Customizeable Case Kit on PCXtreme.
CasEdge Diabolic Series Limited Edition on ExtremeOC.

Display:
Samsung SyncMaster 172X LCD screen on TheTechZone.



So, here we are in 2004. Where the heck is my flying car? :) Hope you had a good NYE and that 2004 is a great year for you. 2003 was certainly a good year for OCAU - here's to bigger and better things in the future!



---
Advertisement:


All original content copyright James Rolfe.
All rights reserved. No reproduction allowed without written permission.
Interested in advertising on OCAU? Contact us for info.