October 2004
PDA-powered MP3 Ghetto Blaster (12 Comments) (link)
Sunday, 31-October-2004 15:14:35 (GMT +10) - by Agg


This cool new PCDB entry takes a genuine "made in 1980" boom box and updates it with a bluetooth-connected PDA, for wireless MP3 support.



Click for PCDB entry! (13 pics)






Sunday Morning (4 Comments) (link)
Sunday, 31-October-2004 03:40:51 (GMT +10) - by Agg


Madshrimps have a 13-way P4 heatsink shootout posted. OC-Service have four coolers compared, but their article reads like it's been machine-translated.

Hexus cover the recent ACON Fatal1ty Great Wall Shootout in China.

Xbit have an article covering the parameters and characteristics of LCD monitors. Besides, since the majority of LCD monitor parameters are determined by the type of the matrix the monitor is based on, we will also introduce to you the major four types of contemporary matrices. They are: TN+Film, S-IPS, MVA and PVA.

TCMagazine send word of 41 new motherboard BIOS updates on their site.

PenStarSys bring us up to date with their thoughts on the state of 3D at the moment. The NV4x architecture is truly the saving grace for NVIDIA, but all is not smooth sailing.* As evidenced by the tightness of supply for the 6800 GT, and the near utter lack of 6800 Ultra parts in the marketplace, we can safely assume that yields of the NV40 chip are not exactly outstanding.

HardwareAnalysis have an article about their new webserver installation and config.

TheTechZone have an editorial on software piracy. Software piracy is possibly the most widespread crime in our society. Most people consider it indeed to be quite harmless. So who are the software pirates and how does piracy affect you?

Cassini is sending back plenty of data from Titan, but not many answers.

NovelConcepts has some interesting thermal calculators on their site.

Timewaster for today is Nucleus, from Inertial.



Daylight savings is now in effect for NSW and VIC, with SA switching over soon. So, instead of being about 2am, it's now about 3am. If you find the forums timestamping is wrong, go to UserCP and change your settings. I found it actually went the wrong way for me, saying 1am, until I changed it to "DST correction always on." Weird. Experiment with the settings until the time at the bottom of the forums pages makes sense for you. :)




Saturday Afternoon Reviews (0 Comments) (link)
Saturday, 30-October-2004 15:02:46 (GMT +10) - by Agg


Motherboards:
BIOSTAR K8NHA Grand nForce3 250Gb A64 on Hexus.
Gigabyte GA-8TRS350MT 9100IGP PRO (P4 with integrated graphics) on Short-Media.

Cooling:
Cooler Master Hyper 48 CPU cooler on Metku.
SilverStone NT01 Passive/Active CPU cooler on 3DVelocity.
Thermalright XP-120 CPU cooler on PCPerspective.
DangerDen Maze4 GPU Waterblock on OCModShop.
Waffer PC AirCon PAC 400 on HWZone-IL.
Asetek Hard Drive & Antarctica Socket T Waterblock on OCPrices.

Memory:
Muskin PC3200 LII V2 DDR (video review) on 3DGameMan.
Mushkin 1GB PC2-4200 DDR-2 on PCStats.
Twinmos Speed Premium Dual Channel Kit on HardWareZoom.
PQI Turbo PQI25400-1GDB DDR-2 on PCStats.

Video Cards:
ASUS AX800 XT (X800 XT Platinum) 256MB on SharkyExtreme.
PowerColor X700 Pro on NeoSeeker.

Cases:
Ahanix D5 Media Center Enclosure on ViperLair.
Logisys Spider II on Hi-TechReviews.

Audio Visual:
LG Flatron L1730P TFT monitor on TrustedReviews.
ATI TV Wonder USB2.0 TV tuner on Hexus.
Gigabyte DG-1903DP v3.0 19-inch TFT monitor on HWZ.
MSI Mega Player 516 digital audio player on DesignTechnica.

Misc:
EPSON Perfection 3170/4180 Photo Scanners on XbitLabs.
ACRyan FlexSleeve Kit cable sleeving on Phoronix.
PrimoFlex Watercooling Tubing on GruntVille.
Shuttle SN95G5 SFF mini-PC on VR-Zone.
Microsoft Optical Mouse by S+arc on Bjorn3D.
ASUS DRW-1604P Dual Layer DVD+/- R/RW burner on HotHardware.




Friday Morning (8 Comments) (link)
Friday, 29-October-2004 01:06:22 (GMT +10) - by Agg


Sniper spotted this peeping tom mobile phone. Unfortunately, the night vision camera has an unexpected side effect, according to Japanese developer Yamada Denshi. In the right circumstances, it allows users to see a lot more than they bargained for. How can it be "unexpected"? Those video cameras were huge news for the same reason a couple of years ago.

Today seems to be roundup day. TrustedReviews have a five-way GeForce 6800 video card comparison, while DDR2 memory from Corsair and Kingston go head-to-head on HotHardware. Radeon 9800XT cards from GeCube and PowerColor are examined on OC-Serwis, with cable sleeving from ACRyan and Vantec covered on BurnOutPC.

Bottoms up! Apparently drinking tea can help prevent Alzheimer's, while drinking red wine could ward off cancer. But rosé wine made no difference and white wine seemed to have the opposite effect, the study found. Neither beer nor spirits appeared to affect the development of cancer either.

HardOCP looked at the recently-released Far Cry Patch v1.3 and Shader Model 3.0.

If DDR memory confuses you, check out Part 3 of OCNZ's DDR Ram Guide. Or maybe you'd prefer OCModShop to explain PCI Express for you.

Bevan noticed some new firmware for users of Billion BIPAC-741GE, BIPAC-743GE, BIPAC-7402/7402W or BIPAC-7500G modems. Users of previous firmware versions should upgrade to this without exception. There's also some firmware updates for Lite-On DVDRW drives.

Bigiain found this cool personal transport, combining motorcycle, car and gyrocopter technology. Scroll down for pics.

From daDude: google translate has the english story of how rivatuner can give you a cheap nVidia 6200 and make it run almost as fast as a 6600GT/x700ati, depending on the $$$ this could be the next best thing as the card will be sub < $200AU.... Seems RIVA can unlock hidden goodness and the memory/core is highly overlcockable too!!! see here*for the story, patchs, specs and performance graphs.



George W. Bush doesn't trust the outside world to view his US election campaign website, and that includes close ally Australia. Full story on news.com.au.

Two things are surprising about the kind of computing hardware we shoot into orbit and beyond - how off-the-shelf some of it is, and how simple a lot of the rest is. Read Dan's full article on what space computing is all about.

Intelligent dwarf skeletal remains have been found in Indonesia.

The Need For Speed Underground 2 Demo is here, weighing in at around 350MB. Grab it locally from Ausgamers, IInet, 3DGamers, and Gamearena. There is a discussion in our Games forum here.

In a move that could upstage the dual-core processor plans of Advanced Micro Devices (AMD) and Intel, Via Technologies is developing a twin-core x86 processor that is likely to hit the market by June 2005, a company executive confirmed Tuesday. Full story on PC World. Thanks Mortz!

A gazillion people sent in news that Apple released their new iPod that can store photos as well as music, with a fancy new colour screen.

AMD's site has a link to what seems to be a 12 month trial version of Windows XP 64Bit. May be handy for the folks out there than want to have a play with their A64's under a true 64Bit environment.




Thursday Afternoon Reviews (1 Comments) (link)
Thursday, 28-October-2004 16:07:34 (GMT +10) - by Agg


Motherboards:
DFI LANParty 925X-T2 and UT915P-T12 P4 LGA775 boards on TechReport.
ABIT KV8 Pro K8T800 Pro A64 on PCPerspective.
ABIT AA8 Duramax 925X Express P4 on Tweaknews.
ALbatron Mars PX915Pro LGA775 P4 on TheCrucible.

Cooling:
Scythe FCS-50 Heatlane CPU cooler on Phoronix.
JetArt NP5000 Laptop Cooler on RojakPot, our review here.

Memory:
Mushkin LII-V2 1024MB PC3200 on IPKonfig.
Corsair XMS2 5400 Pro DDR2 on PimpRig.
Simpletech Dual Channel PC3200 1GB Kit on AMDReview.
Corsair TWIN2X1024-5400PRO DDR2 on RBMods.

Fan Controllers:
Thermaltake HardCano 13 on OCrCafe.
SilverStone FP52 "Eudemon" on 3DVelocity.

PSU:
Enermax Noisetaker EG475P-VE SFMA 2.0 470W on BigBruin.
ePower Tech Xscale-600 on Phoronix.

Misc:
SilverStone Temjin 5 case on OCIA.
Orange Mobile Office Card 3G Data NIC on TrustedReviews.
OCZ DDR Booster RAM voltmod gadget on HardCoreWare.
Sony VAIO VGN-A217M laptop on BIOSMag.
2006 Hummer H3 soccer-mum urban tank on TheTechzone.
ATI HDTV Wonder tuner card on DesignTechnica.
HumanScale M7 Monitor Arm on XYZComputing.
DIY CD Factory CD duplicator on FutureLooks.




ACON DOOM3 Media FragFest (19 Comments) (link)
Thursday, 28-October-2004 12:29:59 (GMT +10) - by Agg


ABIT and VIA have organised a "DOOM3 Media FragFest", where representatives of IT media around the world will fight it out in an online DOOM3 tournament. You can apparently vote for your favourites and win prizes if you're right, as well as the round winners getting prizes to give away to their readers.

More info here on ABIT's site and you can see the current list of entrants (including yours truly) here.




Thursday Morning Reviews (0 Comments) (link)
Thursday, 28-October-2004 10:59:42 (GMT +10) - by Agg


Video Cards:
Inno3D GeForce 6600 on 3DVelocity.
Gigabyte GeForce 6800 on CoolTechZone.
VisionTek XTASY X800XT on ClubOC.
ASUS Extreme AX800XT/2DT on ViperLair.
PowerColor Radeon X300 on Xbit.
Galaxy GeForce 6600 on Guru3D.
ATi Radeon X800 XT PCIe on SimHQ.

Storage:
Vantec EZ Swap Removable SATA HDD Rack (video review) on 3DGameMan.
XtremeFiles F1 80GB Backup on ClubOC.
Coolmax 3.5" Xtreme Files F1-B on ExtensionTech.
LiteOn SOHW-1213S Dual DVD±RW Recorder on Xbit.

Audio:
Creative Zen Touch MP3 player on Xbit.
Philips PSC724 Ultimate Edge soundcard on WarCry.
Samsung Yepp T5V MP3 player on OCClub.




FarCry Patch, DOOM3 Expansion (1 Comments) (link)
Wednesday, 27-October-2004 16:33:47 (GMT +10) - by Agg


Ubisoft have released the Far Cry v1.3 Patch. Let's hope it's more successful than the v1.2 patch. :) EliteBastards looked at the patch in some detail here. AusGamers have an Australian mirror of it here which should be nice and speedy.

id Software meanwhile announced DOOM3: Resurrection of Evil, an expansion pack for DOOM3. Following the events of DOOM 3 and featuring new locations, characters and weapons, including the return of the double-barreled shotgun, DOOM 3: Resurrection of Evil expands the terrifying action that fans and critics have been raving about.

Head on over to our Games Forum for all the latest and greatest.




Wednesday Midday (12 Comments) (link)
Wednesday, 27-October-2004 12:56:42 (GMT +10) - by Agg


Sniper sent in this IBM Deathstar autopsy. The interesting thing is that all the magnetic material has been wiped off some of the platters, revealing the clear glass platter itself beneath. We had a Deathstar autopsy of our own a couple of years ago, where Manaz revealed a big scratch on one of the platters. Tom followed up with an examination of an old Seagate monster HDD.

A German website has some HDTV MPEG2 videos of sequences from 3DMark05 available to download. For everyone, who cannot yet afford a SLI solution with two Geforce 6800 Ultra GPUs for watching Futuremarks new 3DMark05 in high resolution with acceptable framerates, there are now these three HDTV MPEG2 Videos availible for download. Grab them here - a few hundred MB, of course, and Bittorrent seems to be the go for now.

Cassini is well on the way to its closest encounter yet with Saturn's giant moon Titan. Titan, which is bigger than the planet Mercury, has an atmosphere 1 1/2 times as dense as Earth's and contains organic meaning carbon-based compounds.

Another 3 spammers face court today. Wonder if they'll try to bribe the judge with a cheap Rolex.

Digitimes report on five versions of the ICH7 south-bridge in the upcoming Smithfield platform from Intel.

TrustedReviews have a watercooling roundup, covering kits from Asetek, Koolance and a company called Eastar that I haven't heard of before.

Tech-Report covered an updated A64 Power and Thermal datasheet, showing that the new 90nm chips run cooler than the 130nm units. More info here, thanks Sniper.

LegionHardware cover Socket939 Chipsets from VIA and NVIDIA.

SilentPCReview have an Interview with Ken Huang from Shuttle, about their mini-PC marketing.

There's an interesting read on Yahoo about DDoS extortion. Instead of using a few machines, the extortion gangs control hundreds of thousands, often the personal computers of people with high-speed DSL lines or cable modems.

I was dismayed to hear that Keith "Mortin" Whitsitt, founder of the Icrontic and ApusHardware enthusiast sites, had died recently. I didn't know him beyond a few emails over the years, but it's a real shame to see a young member of the international enthusiast community taken from us.



Multiple vulnerabilities have been found in various web browsers that have 'tabbed' webpage support. This vulnerability may be exploited if a user has a malicious site open in one tab and at the same time visits a trusted site in another tab.

Half-life 2 has just been rated R(18+) by The Pan European Games Information. If it gets an 18+ rating here, then unfortunately it will be banned in Australia. The Australian Office of Film & Literature Classification (OFLC) has yet to give Half-life 2 a rating. More info here.

More Need For Speed Underground 2 screenshots have been posted on Gameconnect. This game sure looks to be like a good one. :)

One of Appletalk's moderators has managed to get MacOSX "Panther" booting on a 25MHz Centris via PearPC. Check it out here.

I think this may have been mentioned before, but the Doom 3 Movie has entered production phase. More info on THG.

A curious forum member poked around Alienware's site to find that they could configure an SLI system based on an Intel Xeon platform and buy it today. Shipping is still scheduled for the 1st of December, but this marks the first time we have seen SLI from an NVIDIA partner. And, we also stumbled upon a PR page that isn't listed anywhere on Alienware's site. More info on PC Perspective and Hexus.

Rojak Pot has posted a Raid Optimization Guide.

The brand new nVidia Forceware 70.41 beta is now available to download from TCMagazine's site.

If you want to know how to create a content management system with php where you can make password protected pages that require to be registered, then this article should help you, but going through the code of a very basic CMS system and providing you the code to play around with.

OCModShop have an article on PCI-Express: First looks and the future.

Interesting Forum Threads:
The goals have finally been acheived in Sport, Fitness & Health
Shoehorned a Barton 2.2GHz into a Abit KT7 in AMD Hardware
Unlock prescotts, is this real? in Intel Hardware
This is how we're planning on waltzing Linux in through the front door in Other Operating Systems
Half-Life 2 may be banned in Australia in Games
Global warming - is science wrong? in Current Events




Tuesday Midday Reviews (0 Comments) (link)
Tuesday, 26-October-2004 12:50:30 (GMT +10) - by Agg


Motherboards:
IBASE MB860 Transmeta-powered Mini-ITX mobo on EPIACenter.
Albatron PX915P-AGPe LGA775 P4 on TechReport.

Cooling:
Akasa Amber Fans on Phoronix.
Thermalright XP-90 CPU cooler on SilentPCReview.
Jetart 3D Slot Fan on PCModdingMy.

Cases:
SilverStone SST-TJ06 Temjin 6 on OCOnline.
KingWin KT-424 Aluminium Midtower on TheTechLounge.
SilverStone Temjin TJ05 ATX Tower on HardCoreWare.

Storage:
CoolMax 3.5 Xtreme Files F1-B 80GB Backup Drive on ExtremeOC.
BenQ 16x DVD+-RW DL Burner on ExtremeMHz.
BenQ DW1620A Dual Format DL DVD Burner on CDFreaks.

Memory:
Mushkin PC2-4200 DDR2 on Hi-TechReviews.
Mushkin PC3200 L2V2 Dual Channel Kit on ByteSector.

Video Cards:
Albatron Trinity PCX5750 on ViperLair.
GALAXY GeForce 6600 256MB on Hexus.
NVIDIA GeForce 6800 on OC-Serwis.
Radeon X700XT and PRO on Beyond3D.

Misc:
A.C.Ryan Modding Accessories on MikhailTech.
Epox eX5-320S SFF Mini-PC on HotHardware.
ColdHeat Soldering Iron on XYZComputing.
Gateway M520S laptop on DesignTechnica.
Samsung CLP-550 Colour Laser Printer on TheTechZone.
Logitech MX1000 Laser Cordless Mouse on 3DXtreme.
X-Micro Combo Bluetooth Printer Adapter on Hardware-Pacers.
Laptop Desk UltraLite on GeekExtreme.
Altec Lansing XA2021 2.1 Speakers (video review) on 3DGameMan.
Xtreme Gamer Vigor 500W PSU on TechFreaks.




OCAU Merchandise (9 Comments) (link)
Tuesday, 26-October-2004 12:32:38 (GMT +10) - by Agg


With summer fast approaching, you might need to re-think your PC's cooling to cope with the warmer weather. Heat dissipation might be an issue for your favourite tasty beverage, too! Fear not - there's a solution to warm beer or cold hands, an OCAU Stubby Holder! For $10 inc shipping you can't go wrong.



Click for OCAU merchandise!






Five Years Ago on OCAU (18 Comments) (link)
Monday, 25-October-2004 16:02:50 (GMT +10) - by Agg


A bit more historical catch-up...

On the first of Sept 1999, everyone was talking about NVIDIA's NV10, aka GeForce 256, which took over from TNT2 in the battle with 3dfx's VooDoo 2. Just in time, because on the 23rd, Microsoft's DirectX 7 came out. Most enthusiasts were still playing with C366's and C400's. The C466 was available but was expensive and a poor overclocker. A few people had made the move to P3-450's and there were reports from overseas about (Slot A) Athlons, but not many in Australia.

September 1999 was a huge month for OCAU in terms of content, with some "classic" articles that I've converted to the new format:These may seem old hat now, but in Sept 1999 this was all very new stuff, with basically nothing elsewhere to refer to. Those three articles pretty much put OCAU on the international enthusiast map and received a huge response in terms of visitors and feedback. BTW, you might have noticed the nice blue background in some of the pictures in those articles. A few people asked what I used for a background back then - my closely guarded secret was a blue manila folder from work. :)

Watercooling was definitely an emerging theme: We also had our first case-modding article, some Case Painting with Frank. There was a picture on the newspage of me playing with different-speed CPUs on my BP6. That was when I first mentioned the Norse mythology naming scheme for my PC's, which continued on in OCAU's first few servers: Odin, Thor, and our little-used backup server Loki.

I've run out of time - there were a few more articles posted in September 1999, which I'll cover in the next update.




JetArt XCool NP5000 Notebook Cooler (6 Comments) (link)
Monday, 25-October-2004 01:25:17 (GMT +10) - by Agg


JetArt have combined a "cool" laptop stand with a 4-port USB2.0 hub. I checked it out in this one-page review: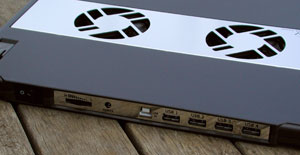 Click for the review!





Cooling:
Thermaltake XTunner IR Fan Controller Remote on TechPowerup

Audio/Video:
ASUS Radeon X600 XT Extreme on VR-Zone Hardware
Anydrive CarMP3 FM Transmitter on PimpRig

Case:
Mutant Mods Acrylic Case on The Moditory
RaidMax Virgo Case on OCC

Keyboard/Mouse:
Logisys Streamline Illuminated Keyboard on Phoronix
Intelli Mouse Explorer 4 on OC-Serwis

PSU:
Enermax Noisetaker v2.0 470W Power Supply on 3DXtreme
Ultra X-Connect 500 Watt Modular Power Supply on Bjorn3D.com

Phone:
Samsung Debuts 5-Megapixel Camera Phone on Gadgetaus

Software:
Acronis True Image Version 8.0 on BleedinEdge
Call of Duty: United Offensive on Gameconnect

Finally mazzanet sent in another Flash Timewaster.




Thermaltake SilverRiver Portable 3.5" HDD Enclosure (14 Comments) (link)
Sunday, 24-October-2004 18:00:18 (GMT +10) - by Agg


Ambush has looked at this hard drive enclosure from Thermaltake. It's a handy way of hooking a normal 3.5" HDD up to your PC externally, via USB2.0.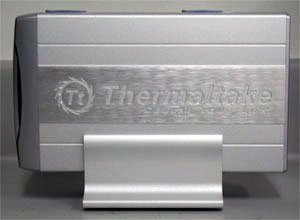 Click for the review!





New wireless headphones from Australian home theatre designer Zensonic transmit through walls and ceilings using radio frequency technology. The Zensonic Z710 headphones deliver clear, rich sound, up to 100m from the source – whether a home theatre system, stereo or computer. Read the press release from Zensonic here.

HardwareZone have their latest GPU/VPU shootout, featuring the ATI X800 and nVidia 6800 lines.

Wonderlan in Adelaide is being held on the 6th of November. Sign up sheet and details for the venue can be found here.

A University of Florida scientist has grown a living "brain" that can fly a simulated plane, giving scientists a novel way to observe how brain cells function as a network. Full story here.

TPG has taken an axe to its ADSL plans overnight, removing popular residential plans and placing new restrictions on its business plans such as "1.5Mb Business Unlimited". Full story on Whirlpool.



Accelenation had an interview with the XGI Corporate Marketing Manager Danny Lee, about all things Volari.

AVG Antivirus has released a new edition of their very popular product. Check it out here, thanks NON@ME420!

Sniper sent in information about Samsung and their new Serial ATA-300 hard disk drives.

Adrian's Rojak Pot has just posted the Arctic Silencer DIY Guide Rev. 2.0.

According to this article on eWeek, Google Desktop Search doesn't threaten security. Along the same lines, Microsoft has set a firmer date for the release of its desktop search software, after Google launched a test version of its rival program for scouring a PC's hard drive.

Interesting article concerning Windows XP Service Pack 2 and how it affects the computer's performance.

I found this interesting article on how coffee may be linked to Heart Disease. Oh dear...

As some of you may already have heard, the new Grand Theft Auto has been stolen!

Samsung has been showing off their new 5MP Camera Phone, it is like a camera with a built in phone!

Toshiba announced this week that it is aiming to sell laptop computers loaded with its next generation DVD drive by next year. Full story here.



Audio:
Alpine KCA-420i iPod Adapter on The Tech Zone
MPIO FG100 128MB Digital Music Player on Hardware Zone

Case:
Cooler Master Centurion 5 Case on HardwareHell
Cooler Master Stacker Case on OCModShop

Cooling:
Storm G4 Waterblock on ProCooling
Thermaltake TrueLight Memory Heat Spreader on A True Review
PolarFLO TT Series Basic System Set on RBMods
Gigabyte 3D Rocket Cooler-Pro on PC Perspective
Asetek Hard Drive Waterblock on OCprices

Ram:
Crucial Ballistix and Kingston HyperX PC3200 Low-Latency Memory on CoolTechZone
Corsair TWIN2X1024 PC5400 Pro on Driverheaven
OCZ DDR Booster Diagnostic Device Video Review on 3dGameMan
Wintec AMP-X PC2-5400 DDR2 on OCprices
Wintec Industries DDR2-675 on OCprices

Videocard:
ASUS Extreme N5900 on Viper Lair
ASUS V9999GE on OCProjects
MSI Radeon RX800XT-VTD256E Videocard on PCStats

Other:
Sempron 2400+ CPU on UtopiaTech
Tyan Tomcat i915 Motherboard on Phoronix
Aspire 500 Watt PSU on OCIA
Logisys UV Molex Connector Kit on Warcry
Samsung 710N LCD on PCUnleash



Tech Report have updated their Graphics Comparison Chart.

Soon, in 2007, our lives are going to be so much more easier to live. Robots that clean pools, mow lawns, vacuum, etc. By the end of the decade, the study says, robots will "also assist old and handicapped people with sophisticated interactive equipment, carry out surgery, inspect pipes and sites that are hazardous to people, fight fire and bombs."

3D Velocity have a look at Windows Media 'Center' Edition 2005. Lots of fancy new features included in the new two CD set.

Futurelooks checks out the difference between DTV and HDTV.

AMDboard have pictures of the new Personal Internet Communicator by AMD - codenamed 'Emma'.

Microsoft has just released a free suite of software dubbed the "Partner Pack", for computers running Windows XP. The free add-on pack includes new Microsoft and 3rd party software items.

The Tech Zone shows you how to manage your username and password the easy and secure way.

A1 Electronics.net have just posted their latest review of installing a water cooled heatsink system in a standard size computer case.

Digital Silence has updated their PCI Express Guide. Not only does it cover the basics of PCI Express, but it now includes charts for motherboard chipsets and video cards.

All G5 Mac users should read this on Apple's site. Quite important if you plan on moving your computer.

Tech Powerup have some information posted about the upcoming RV351 chip from ATI, based on the 0.11u process.

Adrian's Rojak Pot has just posted the Workstation GPU Comparison Guide Rev. 2.3.

GeekExtreme have Webinar Coverage on the AMD FX-55 & Athlon 64 4000+.

The Tech Zone have the Ultimate Mobile iPod Project posted, where they combine a 40GB Apple iPod MP3 player with a 2004 Acura RSX and $7,000 of Alpine car audio components. :)

Microsoft's hired analysts claim that Windows is more secure than Linux. Should we believe them? Find out the full story here.

TCMagazine have a new Antivirus and Spyware Tools Roundup online.

Results of the Office Bricolage Contest, where people are asked to make a weapon from only office supplies.




Friday Afternoon Reviews #2 (1 Comments) (link)
Friday, 22-October-2004 14:36:59 (GMT +10) - by Agg


Storage:
Kingston DataTraveler II, II Plus, & Elite Flash Drives on MikhailTech.
Crucial Gizmo 2.0 512MB USB2 Flash Drive on PCStats.

Displays:
Shuttle XP17 17-inch TFT LCD on HWZ.
Samsung 172x LCD Display on XYZComputing.

Cases:
Cooler Master Stacker STC-T01 fulltower on Hexus.
SilverStone TJ04 on OCModShop.
MGE XE Sidewinder on OCIA.

Mouse Etc:
Logitech MX1000 Laser Cordless Mouse on TrustedReviews.
X-raypad Thunder8 Mousepad on PCModdingMy.
MonsterGecko PistolMouse FPS on XYZComputing.

Misc:
SilenX iXtrema Pro 400W PSU on Hard-H20.
Mercury HT 6200W 5.1 Speaker System on 3DVelocity.
Edimax Wireless 802.11g Network on Bjorn3D.
Avery Personal Label Printer on BIOSMag.
Case Art Fireflies case lighting on OzCaseMods.
Samsung X10 Plus notebook on TrustedReviews.
ASUS K8N-E Deluxe A64 mobo on ClubOC.




Friday Afternoon Reviews (0 Comments) (link)
Friday, 22-October-2004 13:47:14 (GMT +10) - by Agg


Memory:
Crucial Ballistix 1GB (2x512) PC3200 DDR on Controlled-Insanity.
Mushkin LIIV2 Dual Channel 1GB CL2 PC3200 on GideonTech.
Mushkin PC3200 LII V2 on PCStats.
Corsair Twin2X 5400C4 DDR2 on NinjaLane.
Corsair TWIN2X1024 PC5400 Pro on LegionHardware.
OCZ DDR2 PC2-5400 Performance Series (video review) on 3DGameMan.
Corsair TwinX 1024 PC3200XL Low Latency on BigBruin.
OCZ PC3200 2*512MB EL Platinum Rev. 2 on DataFuse.
PQI PC2-5400 1GB DDR2 on ClubOC.

Video / TV cards:
ATI HDTV Wonder on ViperLair.
Radeon X800 XT PCI-Express on Sudhian.
Leadtek WinFast A340 PRO TD (GeForce FX 5500) on HWZ.
ASUS Extreme N5900 on ViperLair.
PowerColor R9800 Platinum Edition 128MB on OCNZ.

Cooling:
Radian Heatsink Crown Helix LGA775 CPU cooler on Hi-TechReviews.
ASUS Star Ice CPU cooler on DriverHeaven, thanks phi.
Gigabyte 3D Rocket Pro Cooler CPU cooler on PCReview.
Thermalright SI-97 socketA CPU cooler on SystemCooling, thanks ezee.




Thursday Afternoon (3 Comments) (link)
Thursday, 21-October-2004 12:30:50 (GMT +10) - by Agg


Upcoming Xbox game Halo 2 is breaking some records. Microsoft has announced that pre-orders for Xbox-exclusive title Halo 2 have passed 1.5 million in the United States alone, breaking videogame records and guaranteeing first-day revenues higher than any movie in history.

Meanwhile, there's a new record for throwing a mobile phone. Nico Morawa beat the former record of 65.80 metres, set four years ago by Heiko Scholl.

OCModShop cover how cooling power componentry can help with stability.

Internet access as a household utility became one step closer, in the USA at least, with approval for broadband over power by the FCC, thanks PHILIZ. Simply plugging a device into an electrical outlet enabled it to communicate with devices plugged into outlets in other rooms, as well as connect to the Internet.

Apparently we don't have as many genes as we previously thought.

From run2dmax: The first episode of Red vs Blue season three has been released.

mpot has some Web Development Guidelines for budding webmasters.

Benchmark-batching utility Bench'emAll has been updated to support 3DMark05. Note: if you downloaded this over the last few days, you probably want to download it again, even though it's the same version number. Apparently there were some issues with an earlier build of this version.

We had a story on 4 screens earlier, but LukE spotted this virtual window project using 8 flat-panel screens. This is my modest attempt to view something more interesting than my neighbors.

Microsoft have some handy tips for spotting fraudulent and phishing emails and websites.




Thursday Midday (5 Comments) (link)
Thursday, 21-October-2004 11:53:02 (GMT +10) - by Agg


There's some reports of a security issue in the Mozilla, Firefox and Camino browsers. Screwball mentioned this security alert for Internet Explorer, too.

HotHardware and Tech Report have coverage of S3's new OmniChrome, their challenger to ATI's All-in-Wonder and NVIDIA's Personal Cinema. Based on a DeltaChrome S4 Nitro graphics card, OmniChrome adds a TV tuner and video decoder chip to enable video capture and PVR applications.

The BBC wonder if war-based games are desensitising us to the realities of war and historical events.

Apparently cyber bullying is becoming more of a concern in Australian schools.

Intel has a new mobile CPU. The Pentium M model 765 runs at 2.10GHz and features a 2MB cache, a 400MHz system bus and improved power consumption, the company said.

Scientists have made some super-long nanotubes recently. Burke's finding indicates that the electrical conductivity is greater than for copper wires of the same size, a world record for any nano-material of this length.

Mred32 spotted a television in distress, complete with rescue crew. Wired meanwhile report on a device that turns off all TV's remotely.

ArsTechnica have posted part 2 of their PowerPC on Apple historical article.

Murray sends word of crime-fighting laser printers and optical connectors from Intel.

We've seen this before, but there's few things as calming as popping bubble-wrap, thanks Draffa. For another time-waster, Hoopstar sent in this parking game. Tricky!




Press-Releases (8 Comments) (link)
Wednesday, 20-October-2004 21:41:22 (GMT +10) - by Agg


ABIT unleashed their AX8 motherboard. Powered by the VIA K8T890 chipset, the AX8 supports the latest cutting-edge technologies, including the latest Socket 939 Athlon 64/64 FX CPUs, and up to 4GB of high-speed Dual Channel DDR 400 memory. 2GHz HyperTransport technology delivers impressive system bandwidth to fuel resource-hungry 3D games and applications, while Cool n' Quiet technology helps keep both system temperatures and noise in check. More info here.

Antec recently announced their Phantom Power Supply. Intended for noise-sensitive PC users and specialty applications, the powerful 350 Watt unit has been completely designed from the ground up with silent, fanless operation in mind. It features ultra-high efficiency circuitry (85% efficient) that reduces power consumption and excess heat, and an aluminum casing that acts as a heatsink and eliminates the need for noisy moving parts. More info here.

Massive Incorporated launched a video-game advertising network. This allows advertisers to simultaneously reach an aggregated audience of gamers through real-time delivery of advertising across an entire network of top-selling video games, enabling brand marketers to tap into the nation's largest entertainment industry using a familiar model that is similar to purchasing television advertising. The Massive Network delivers ads seamlessly into the gaming environment with no impact on game play or performance, making in-game advertising painless and unobtrusive for gamers, publishers, and advertisers alike. More info here.

NEC announced a notebook PC and fuel cell unit. This model enables optimum control of the fuel cell in response to start up / shut down and loading of the computer, as well as fuel volume and density, through the adoption of an independent control system within the fuel cell. As a result, a PC, which operates with a fuel cell as its main power source, is realized. More info here.

NEC also announced the world's fastest vector supercomputer. The SX-8, with its dedicated CPUs, large-scale memory, and high data transfer rate between memory and CPUs, delivers much higher sustained performance than scalar supercomputers with a number of general-purpose CPUs. This is particularly effective in fields that require large-scale and ultra high-speed computing of massive data, such as meteorological forecasting, environmental simulations and automotive crash analysis. More info here.

OCZ announced PC2-4200 Enhanced Bandwidth DDR2 Platinum Edition memory. OCZ's PC2-4200 Platinum Revision 2 possesses 3-2-2 timings, delivering significantly lower latencies than standard 533 MHz DDR2 modules. More info here.

Thermalright announced a giant new SocketA CPU cooler. With the release and tremendous success of our XP-120 and XP-90 cooling solutions for the Intel P4 and AMD K8 platforms, we were inundated with requests for a Socket "A" cooling solution that rivaled the XP-120 and XP-90. More info here.

Tul Corporation, who manufacture the PowerColor brand, released some info about forged PowerColor video cards. A few graphics cards, under the PowerColor brand name that contained conflicting ATI processors, were surprisingly found available in a retail store. With the fact that Tul has discontinued the PowerColor RADEON 9600 PRO 128MB in 400/600MHz, which announcement also being posted on Tul's official website for four months by now, Tul suspects the occurrences of false usages and sales of PowerColor products by unknown parties. Their press release is in this 140KB .DOC, while Xbit have more info here.



CPU:
Athlon 64 4000+ on Linux Hardware
Athlon 64 4000+ on LostCircuits

Motherboard:
Soltek SL-K8AN2E-GR on 3DX
DFI LanParty 875P-T on Legion Hardware

Storage:
Lite-On LVW-5005 DVD Recorder on TechIMO
Xtreme Files F1-B Computer Backup on A True Review
2.5" Seagate SCSI Drive on Tech Report
Firewire/USB 2.5" HDD Enclosure on Pyroreport
LITE-ON SOHW-1633S Internal DVD Writer on HardwareZone
VisionTek 1GB Go Drive on Bjorn3d

PDA:
Axim x50 Low on PDAGold
Axim x50v on PDAGold

Audio:
Final Scratch v1.5 on Bytesector
Sennheiser RS 65 wireless headphones on Dansdata
Monolith MX-7010 Mp3 Player on RBMods.com
Creative Sound Blaster Wireless Music on Trusted Reviews
Logitech X-530 5.1 Surround Speakers on Controlled Insanity
Logitech Z-3 Speakers on Overclockers Online
Altec Lansing AHS-502 on Auphanonline

Powersupply:
Vantec iON2 350W Power Supply on PCStats
OCZ PowerStream 520 Power Supply on 3dVelocity

Ram:
OCZ PC2-5400Performance Series DDR2 on ClubOC
OCZ DDR PC-3700 Gold Revision 3 Memory Video Review on 3D Game Man
OCZ PC4000EL Gold Edition on OCModShop
OCZ PC3700 Gold Revision 3 on OCPrices

Other:
Lexmark P6250 all-in-one printer on BIOS
D-Link Gigabit and Wireless Network Review on GruntvillE
Sidewinder Case on The Moditory
Steelpad S&S Mouse Surface on TechFreaks
Scythe Kama CPU Cooler on Phoronix




Check your forums email! (0 Comments) (link)
Wednesday, 20-October-2004 14:04:32 (GMT +10) - by Agg


Please take a moment to check your Forums email setting and make sure it's current and working. We're currently receiving many hundreds of bounced emails every day, due to people having old/invalid emails listed for their accounts.

If we have to manually update your account you will be unable to post until it's fixed. We've already started doing that for accounts that are generating lots of errors, so if you can't post, that's why! Check your UserCP email setting, set it to a valid address and respond to the confirmation email the system sends you.




Wednesday Afternoon Reviews (2 Comments) (link)
Wednesday, 20-October-2004 13:56:46 (GMT +10) - by Agg


Chipset / CPU:
NVIDIA nForce 4 A64 chipset on Hexus.
NVIDIA nForce 4 A64 chipset on TeamHardware.
NVIDIA nForce 4 A64 chipset on TheModFathers.
Athlon 64 FX-55 and 4000+ S939 CPUs on SharkyExtreme.
Athlon 64 FX-55 and 4000+ S939 CPUs on HWZ.
nForce4 / A64 FX-55 / A64 4000+ on PenStarSys.

Video Cards:
ASUS V9999 Gamer Edition GeForce 6800 on XBitLabs.
BFG GeForce 6800 GT OC on RojakPot.
Gigabyte Radeon X800Pro GV-R80P256D on OCW.
GeCube Radeon X300 and X600 on Tweakers.

Cooling:
PolarFLO TT waterblock on Monster-Hardware.
Cooler Master CoolViva on PCModdingMy.
Cooler Master heatsink + watercooling kit on Bit-Tech.
CoolJag CJ66PC-A CPU cooler on PCModdingMy.

Cases:
Silverstone Temjin TJ02 on 3DVelocity.
Raidmax Cobra 822 on BigBruin.
3R System Bad Guy R700 on Phoronix.




NVIDIA's nForce4 Chipset (1 Comments) (link)
Wednesday, 20-October-2004 01:33:02 (GMT +10) - by Agg


Hot on the heels of AMD's new CPUs, NVIDIA have announced their nForce4 chipset, offering PCI-Express support for the A64 platform. It also promises SLI support, fancy RAID, a hardware firewall and other features.

Coverage on Anandtech, Bjorn3D, HardOCP, HardwareAnalysis, Hot Hardware, NeoSeeker, PC Perspective, Tech Report and ViperLair. There's a thread here in our AMD Hardware forum discussing nForce4.

AMD issued a press-release announcing PCI-Express support for AMD64 in the form of chipsets from ATI, NVIDIA, SiS, ULi and VIA. VIA noted that their K8T890 chipset, which was first to offer PCI-Express for A64, is ready to support the new A64 FX-55 and A64 4000+ CPUs.

Here's some A64 FX-55 / 4000+ stragglers while I'm at it: AMDRview, Hexus, t-break, TechWareLabs and VR-Zone.




AMD A64 FX-55 and A64 4000+ (1 Comments) (link)
Tuesday, 19-October-2004 17:33:44 (GMT +10) - by Agg


AMD have released their Athlon 64 FX-55 and Athlon 64 4000+ processors, both for socket939 and featuring 1MB of L2 cache. The 4000+ at 2.4GHz is very similar to the FX-53, but the FX-55 pushes the core to 2.6GHz. I wonder how much the "4000+" name is due to Intel's recent cancellation of their 4000MHz part. :)

Coverage on AMDZone, Anandtech, Bit-Tech, FiringSquad, HardOCP, HotHardware, PC Perspective, PCStats, Short-Media, SimHQ, Sudhian, Tech Report and Xbit.

There's a thread here in our AMD Hardware forum discussing these new processors.




Tuesday Afternoon (4 Comments) (link)
Tuesday, 19-October-2004 13:07:52 (GMT +10) - by Agg


PCStats have a 64-bit vs 32-bit head-to-head. In this article PCstats will examine the performance of the AMD Athlon 64 processor using conventional Windows XP and 32-bit benchmarking software, and compare those results to the same tests using the 64-bit 'x64 edition' beta version of Windows XP.

Microsoft will apparently release a Windows Media Center Expander for Xbox in November. The device will allow you to view recorded and downloaded media content stored on your PC via your Xbox. Hmm, I think a lot of people are already using their Xboxes for that.

HTPCNews cover building an A64 HTPC for under USD $1000.

XbitLabs looked at six memory pairs from Patriot, from DDR400 to DDR533.

Intel have cut prices on their mobile chips, but apparently there will be no more price cuts this year on the LGA775 P4's.

There's a new build of ShaderMark, a video-card benchmark, thanks Timbot.

Girls playing PC games is not such a big thing any more, but this Swedish team takes it more seriously than most. The squad has a professional coach, manager and an Olympian-like training schedule. They practice online for five hours a day, six days a week outside of their regular studies and work.

There's a DOOM3 SDK available now - good news for fans of game mods.

TweakHound have an article about the Security Center feature of WinXP SP2.

From Callan: Eagerly awaiting the HHGTTG movie?? can't wait for your fix??? The original crew (sans Peter Jones, (RIP)) - continue the series here. Streaming audio - (they're playing episode 4 of the book SLATFATF this week).



Halflife 2 has officially gone GOLD! Read more about it on Eurogamer, Techspot, and Gamespot. There is a discussion in our forums about the news. It looks like it is set to be released on the 16th of November. :)




Press-Releases (0 Comments) (link)
Tuesday, 19-October-2004 12:08:26 (GMT +10) - by Agg


ABIT have awarded USD $125,000 to a Chinese gamer who beat "the world's top gamer", Fatal1ty, in a DOOM3 tournament recently, while showcasing their new Fatal1ty Gaming products. Based on Intel's 925 Line of Chipsets and offering full support for the ultimate in performance - DDR2 and PCI-Express, ABIT's Fatal1ty AA8XE is designed to give gamers an edge. Also launched at the ACON Fatal1ty Great Wall Shootout was ABIT's Fatal1ty line of VGA cards. More info here.

AMD announced that a dual AMD Opteron system was used for recording and mixing Mark Knopfler's latest album, "Shangri-La". "By reducing technology bottlenecks, AMD64 with Direct Connect Architecture allows premier artists and master producers like Mark Knopfler and Chuck Ainlay to maintain their creative rhythm and tempo when the inspiration is flowing," said Charlie Boswell, director of AMD's Digital Media and Entertainment group. More info here.

Blizzard Entertainment announced plans to release its highly anticipated massively multiplayer online role-playing game World of Warcraft® in Australia and New Zealand. The game will be available for purchase in both regions at the same time as in North America and Korea, marking the first simultaneous release of an MMORPG in these four regions. More info here.

Gigabyte revealed their ATI Radeon X700 powered range of video cards recently. Powered by the ATI® RADEON® X700Pro core chipset, the GV-RX70P series graphics card uses high-level 0.11 micrometer processing and includes a 16x PCI-Express interface. The GV-RX70P series graphics cards offer power and performance with 8 pixel pipelines and 6 vertex engines, with a clock speed of 425 MHz. More info in this 143KB DOC.

Kingmax Australia, an OCAU sponsor, announced that they have become the exclusive Australian distributor for the world recognized Condor Small Form Factor computer. ... For a limited time Kingmax will be bundling a copy of Power Cinema with the Condor so once set up you can get the most out of your new Home Theater box straight away. With excellent expandability not seen on many other Small Form Factor computers you will find 1 8X AGP slot for a High End Graphics card like an X800XT as well as 2 PCI slots for a HDTV card or anything else you think the system may need later on. More info in this 330KB DOC.

Kingmax Australia also announced their "Mars Series DDR2" memory. Also, KINGMAX has developed high-tech anti-counterfeiting measures to protect the rights of end-users by adding to each DDR2 memory module a red ASIC decoder chip, which uses our patented TinyBGA "color compound" packaging technology. This high-tech anti-couterfeiting method is the first of its kind within the PC industry. More info in this 24KB DOC.

Vivendi Universal Games have apparently, finally, really announced that Half Life 2 has finally, really, no really, we're really not kidding this time, gone gold. A press-release is popping up all over the net, but not yet on their website, so hold onto your grain of salt until we see something official. Vivendi Universal Games (VU Games) today announced that Half-Life® 2, the sequel to one of the most critically acclaimed PC titles in gaming history, will ship to retail outlets around the world in November. The Company confirmed that Half-Life 2, developed by Valve Software, has gone gold with a planned retail street date of November 16, 2004. The press release is here on BluesNews with more info here on CNN. I think the release procedure for this game has really confused everyone, but I'll admit it kept our interest up.



3DXtreme have a budget memory roundup posted, with sticks from SuperTalent, GeIL and Wintec. Hexus meanwhile looked at budget CPUs, including AMD's Sempr0n and Intel's Celeron.

MadShrimps managed to overclock an A64 to 3GHz and ask do we need a 3GHz FX? Silly question.

DataFuse added a little more info to their Dual Core CPUs article.

TCMagazine have an interview with someone from XGI, who make video chipsets/cards.

SpodesAbode have a little DIY action happening, showing how to make a PCI Express power connector. CreativeMods follow up with an under-glow window guide.

ShortMedia benchmarked WinXP SP1 and SP2 to see if the latter slows things down.

We've seen this rant about CCFL inverters before, but it's probably worth another look, thanks phi.

Here's a nice quad monitor setup, thanks DaveHimself. I thought it was a window at first. :)

OC-Serwis have an article about freon cooling. Unfortunately it seems to be a little awkwardly written/translated, but you should be able to figure it out.

CoolTechZone checked out three sets of earphones from Etymotic.

Decker sent in this Ninja game, which he warns is very addictive.



Motherboard:
ABIT AA8 DuraMAX - LGA 775 Motherboard on ClubOC
ASRock 775i65GV on Phoronix
Asus K8N-E Deluxe nF3 250 Gb on PC Perspective
Gigabyte 8I915P Duo Pro & 8I915G Pro on Legion Hardware
NVIDIA nForce3 250 Motherboard Shootout on HardwareZone
Gigabyte GA-8GPNXP Duo 915P on PCStats.com
Gigabyte K8NS Pro on OCModShop

Video:
Chaintech DTT-1000 DVB TV Tuner on Trusted Reviews
Sparkle GeForce 6800GT on ModFathers.com
Gainward PowerPack! Ultra/2400 Golden Sample on XBitlabs

Cooling:
Jetart AK-1000 Water Cooling System on ClubOC
Asus Star Ice Cooler on Driver Heaven
Dangerden Maze4-1gpu waterblock on RBmods
Coolermaster Vortex Ultra on BurnOutPC.com

Storage:
Samsung SpinPoint SP1614C on Storage Review
Ultra Mini Portable Hard Drive Enclosure on OCOnline
Gigabyte GO-W1608A Dual Layer 16x DVD±RW Drive on OCWorkBench
Seagate Savvio 2.5" SCSI hard drive on Tech Report
Coolmax Ultimate OS Backup Drive on FastLaneHW
WD Raptor 2 HDD on Xbitlabs
D-Link Central Home Drive on Phoronix

Ram:
Crucial Ballistix PC3200 C2 on ViperLair
OCZ EL DDR PC-3200 Platinum Revision 2 Memory Video Review on 3DGameMan
PDP Patriot DC 1GB PC3200+XBL Memory on Guru Review

Input/Mouse/USB etc:
Logitech MX510 Optical Gaming Mouse on Controlled-Insanity
Enermax ECR-A7S USB 2.0 External 7 in 1 Card Reader on DataFuse.net
ATi' s TV Wonder USB 2.0 on HotHardware.com
Steelpad S&S Mousepad on OCIA
Imation 1GB USB 2.0 Swivel Flash Drive on Bjorn3D.com
I-Rock KR6810 X-Slim EL Keyboard on BigBruin.com

Case:
Xoxide Spiderman PC Case on COD
XG Viper Mid Tower Case on Controlled-Insanity
Chenming ATX-602 Aluminium Case on Rojak Pot
SilverStone Special Wind Tunnel Design SST-TJ06 Full Tower on ExtremeOC

Display:
HKC 17" Flat CRT Monitor on A True Review
HKC 775CA 17in Flat CRT on XYZ Computing
23in LCD Monitor Head 2 Head on TrustedReviews
Samsung HLN617W 61" DLP Television on PCStats.com

PSU:
Akasa PaxPower on Phoronix
Raidmax 520w RX-520XP Titanium PSU on OCModShop

Audio:
Logitech Z2200 THX Certified 2.1 Computer Speaker System on Tweaknews.net
iRiver H-120 Mp3 Player on Hardware Zone

Modding:
Scythe 5.25" LCD Master on PC-Base
mCubed T-Balancer Temperature and Noise Balancer on OCIA.net
Jetart Multi-Function Xpanel on pcmoddingmy

Other:
Acer Aspire 2026WLMi on BIOS
D-Link AirPlus Xtreme G Wireless on The Tech Lounge
BenQ DC C50 Digital Camera on Trusted Reviews
Samsung Multifunction Device SCX-5315F on Accelenation



Desert Combat FINAL for Battlefield 1942 is out. You can grab it from Gamearena, Ausgamers, or Internode.

There is a discussion in our forums here about this new release.




Mashie's DOOM3 Mini-PC (2 Comments) (link)
Monday, 18-October-2004 17:46:40 (GMT +10) - by Agg


We saw a link to this earlier, but Mashie has added it to the PC Database now. Not only does it look the goods, but with a watercooled A64 3400+, GeForce 6800GT, WD Raptor 74GB and 1GB of PC3200, it's no slouch either:



Click for the PCDB entry! (4 pics)


For more info, see Mashie's page here.



The Tech Zone does their craziest case mod to-date. They took a perfectly nice server and turned it into a book case. To top it off, they made money on the deal too.

Tekbug has a comparison between the 9800 Pro and the X800 Pro Videocards from ATI.

Your Hotmail account now can hold 250MB worth of spam, so your inbox isn't full everytime you check it. :)

Slow shutdowns on XPSP2 could be a user hive problem! PCMechanic has a short writeup on this problem and how it can be fixed.

We've all been there - falling in love with inanimate objects, such as PCs. Lorna Pickford from bit-tech tells us her tale of the broken-hearted...

The guys from IANAG have been quite busy constructing their new Startup Library list. Lots of useful information on strange items that you might encounter in your startup list!

Along the lines of Spyware and Adware, TweakTown have posted a new guide - "Spyware and Adware Removal Guide – Speed Up and Free your PC".

Techconnect have a look at the latest 5 Forceware Drivers out.

Writing Under the Influence, Ken Circeo from PCMechanic reveals the lighter side of the rough and tumble computer industry. The column is at once witty and truthful, and its humorous tone fills a critical void in an industry that often takes itself all too seriously. This week's is called The Internet Fix.

Dan has more letters posted.

Hardware Analysis have a writeup wondering when and where decent performance upgrades will ever exist.




Friday Afternoon (6 Comments) (link)
Friday, 15-October-2004 14:02:46 (GMT +10) - by Agg


Intel have cancelled their proposed 4GHz P4 CPU. In July, citing concerns about having enough supply to meet customer demand, Intel delayed plans for four gigahertz until the end of March 2005. Thursday's announcement puts an end to the goal entirely, at least for the current generation of processors. More info here, thanks Murray.

Google has a new desktop search utility available. It's so powerful that some care should apparently be taken.

A few people sent word that there are new ATI Catalyst drivers available for download.

HardOCP looked at the GeForce 6800 range in a four-way videocard roundup.

AnandTech wonder if the 90nm S939 A64 CPUs are the way to go for overclocking. Quite a few articles wondering that lately, which usually means they are.

A new study links mobile phones and tumours. The study was limited to analog phones only, because digital phone technology hasn't been around for 10 years yet. In addition, the Karolinska Institutet study contends that when the side of the head a person typically held their cell phone against was taken into consideration, the risk of acoustic neuroma was almost four times higher than normal.

Digitimes cover ABIT's dual Opteron SU-2S motherboard being used as a game server.

MikhailTech have a PC Case Buyer's Guide, if you're after a new home for your bits.

ViperLair look at what benefit native command queueing, as found on Seagate's Barracuda 7200.7 hard drive, holds for desktop users.

Congrats to fref99 (Ian) and his wife-to-be Yvonne, who are getting married today, in Switzerland! Hope it all goes well. :)




Friday Morning (4 Comments) (link)
Friday, 15-October-2004 01:01:18 (GMT +10) - by Agg


Andypoo spotted a grim warning that Australia may be a "soft target" for an army of North Korean hackers.

There's a new version of the popular memory-testing program, Memtest86, thanks Rambutan.

I think we missed this one earlier: a dual-CPU EPIA mini-motherboard, thanks Timbot.

HardOCP have some SLI benchmarks on their front page.

GameConnect have benchmarked the new nVidia Forceware 61.82 WHQL drivers.

Darkness sent in Gold Miner, another timewaster. Quite fun but pretty easy.

TomsHardware have posted a sharp attack on the ATI and NVIDIA PR game. If we were cynical, we'd have to think that the companies involved do not want us to have time to do thorough testing.

ABIT have revealed their Fatal1ty-AA8 gaming motherboard for LGA775 P4's.

DataFuse spend a little time explaining dual-core CPUs.

PayPal say they have nearly fixed the issues with their website over the last week or so.

Hexus took a closer look at 3DMark05, the latest generation of Futuremark's popular 3D benchmark/eyecandy.

VooDoo spotted this flash timewaster that rates how good you are at impressing the ladies (or gents).

Interesting Forum Threads:
Dolphin torch -> rechargeable? in Modding & Electronics.
The man who could not afford an airduct (pics) in Modding & Electronics.
T-Line filling help in Extreme Cooling.
Learning about your partner's past in The Pub.
Clearspeed Co-Processor Card in Team OCAU.




Thursday Night (0 Comments) (link)
Thursday, 14-October-2004 23:01:27 (GMT +10) - by Agg


Comindico announce that KBS Internet, the provider of Dodo dial up and broadband internet services, has pledged its ongoing support to the Comindico Group.* AUSTAR, which is also a major Comindico customer, has agreed to extend its contract for supply of dial up Internet services. More info in this 120KB PDF. Comindico host AusGamers and OCAU.

Scott spotted this MSI nForce4 motherboard pic on TheInq.

Dude, you're getting a fire and shock hazard! Dell are recalling some notebook power adapters.

Telstra are trialling longer distances for ADSL.. unfortunately it's invite only at the moment, thanks Kieren.

ArsTechnica had an interview with IBM about their POWER5 architecture.

This is one of the brightest PC's I've seen in a while.

I doubt you will have missed this story, but smoking will be banned in NSW pubs from 2007, according to Bob Carr. Mr Carr said the decision was about protecting the long-term health of club and pub workers, who inhaled the equivalent of half a packet of cigarettes during an eight-hour shift. Fair enough.

Here's some amazing screenshots (dialuppers, don't bother) of Gran Tourismo 4 for PS2. If you're after some driving action on your PC, there's a 205MB demo of GTR - FIA GT Racing Simulation on Gamershell.

Draffa sent in this Mt St Helens webcam, for all your "will it or won't it erupt" needs.

Warp2Search have a link to Nero CD-DVD Speed 3.41, an optical drive benchmark.



Cooling:
Waffer PC AirCon PAC 400 on 3DXtreme
Cooler Master Ultra Vortex HSF on Silent PC Review
Thermaltake Fanless103 on RBMods.com

Software:
MyDVD Studio 6.0 on BIOS
Leisure Suit Larry: Magna Cum Laude on Gameconnect
Myst IV: Revelation on Gameconnect
Windows XP Media Center Edition 2005 Presentation on TCM Magazine

Motherboard:
DFI LanParty UT 915P-T12 Motherboard on Hardware Zoom
Epox EP-5EGA+ 915G on PCStats.com
Abit AA8-3rd Eye on OCMOdShop

Video:
LeadTek WinFast A400 Ultra/GT TDH 6800 on Beyond3D
K-World V-Stream Xpert TV to LCD Box on Moditory
Powercolor 9100IGP Pro RS350 on PCunleash.com
XGI Volari V3XT on Phoronix

Storage:
Vantec NexStar 3.5" HDD External Enclosure on Extension Tech

PSU:
Raidmax RX-520XPW 520W Power Supply Video Review on 3dGameMan.com

Audio:
PCMCIA Sound Blaster Audigy 2 ZS Notebook on Design Technica
Altec Lansing FX6021 2.1 Speakers on The Tech Lounge
Altec Lansing AHS-602 Gaming Headphone on PCBase

Notebook/SFF:
Neoseeker Soltek Qbic EQ3801a on Neoseeker
XTrac Ripper XL Optical Mousepad on GideonTech.com
BTC 9019 URF Wireless Keyboard on Hardware Pacers
Steelpad S&S Mousepad on Penstar
AMD Sempron 3100+ on Trusted Reviews




Thursday Evening (2 Comments) (link)
Thursday, 14-October-2004 20:03:01 (GMT +10) - by Agg


Microsoft has released another ten security fixes. The seven critical flaws could allow an attacker to take control of a user's computer, while three other fixes deemed "important" -- the second-highest rating -- pose less of a threat. Immediately on the heels of this comes a report of 22 new flaws. It's hard to keep track.. keep hitting that Windows Update icon, I guess.

Mashie, creator of the Y2K-Bug and other impressive case mods, has another project to show off - this DOOM3-themed SFF case, thanks DarthDVD.

2CPU have published some thoughts about Intel's 915/925 chipsets and newer P4 processors.

SilentPCReview have a guide to calibrating your CPU temp reporting.

There's been some interesting research into how our ears work recently.

XYZComputing experimented with dual monitor computing. I have another screen hooked up to my main PC (a laptop) and frankly there's no way I'll go back to a single monitor!

RojakPot has a guide to making your own video card cooler, like the Arctic Cooling VGA Silencer. Seem to be a lot more ads on that site than the last time I looked.

TheTechZone have an ultimate LAN gaming PC guide posted, in response to some comments that "desktop replacement" notebooks are the way to go.

IceTeks reckon that Mozilla is better than Opera.. sounds like the basis of another geek holy war. Lethal Corpse let us know that Opera 7.54 is now available here. Australian mirror here.




Sn@Ke's External Radiator (9 Comments) (link)
Thursday, 14-October-2004 04:19:40 (GMT +10) - by Agg


When watercooling, there's a few advantages to having the radiator outside your case. Cooler airflow is a big plus, but it also means you can use a giant radiator and fan, as Sn@Ke has:



Click for the PCDB entry! (8 pics)


Impressive!




OCAU's Iron Photographer Challenge! (0 Comments) (link)
Thursday, 14-October-2004 00:30:16 (GMT +10) - by Sciby


As some of you (but not all of you) may know, every month, we run a challenge in the Photography forum, known far and wide as the OCAU Iron Photographer Challenge!

Once a month, a theme and a due date are announced, photographers run away and take photos fitting in with that theme, which they then post one as their entry.. Voted on by forum members, the winner gets the honour of joining the ranks of Iron Photographers...

Yes, fine, so it's a somewhat dubious honour, but the challenge is about giving aspiring photographers a goal with which to go out and hone their shutterbug skills and hopefully gain some peer-awarded fame.

In the 9 or so months the challenges have been running, the quality of entries has gone from strength to strength, presenting photos that I'm sure professionals would be proud of.

If you've never heard of it, or you've heard of it, but been too afraid to enter, now's your chance: the October theme has been announced and the clock is ticking. The theme is somewhat straightforward so everyone is able to have a go and no, you don't have to have an incredibly expensive camera. Even a camera in a mobile phone is fine, as long as you're willing to give it a shot and increase your photographic skills.

Go on, click here. Join in, you know you want to! Iron Photographer October challenge awaits!



Audio:
Apple iPod Mini Review on The Tech Zone
AudioBUG AB-250 FM Wireless Transmitter on Futurelooks
InnoAX iMX-300 on pcmoddingmy.com
Decktron i-MPIA 4256 MP3 player on Trusted Reviews

Case:
NZXT Guardian Mid-Tower Case on TechIMO
Lian-Li PC-V1000 Aluminum Case on Bjorn3D

Cooling:
Sunbeam LED Fans on BurnOutPC.com
Jetart JAP416A CPU Cooler on 3DVelocity
FSP Group's Cooling kit on PyroPort.com
Danger Den TDX Waterblock on Overclockers Online
Asetek WaterChill Power Kit Water Cooling on BigBruin.Com
PolarFlo TT Chipset Block on GruntvillE.com

Keyboard/Mouse:
Gigabyte GK-5UW Wireless Keyboard and Optical Mouse on Hardware Zone
Xoxide Clear Keyboard on Bytesector

Motherboard:
MSI K8T Neo2 FIR AMD Athlon 63 939 on A1 Electronics.net
Gigabyte GA-8GPNXP Duo on Bjorn3D
Soltek K8AN2E-GR nForce 3 250GB on Overclockers NZ
ECS 915P-A on Hexus
ASUS K8N-E Deluxe on HotHardware.com
DFI LANParty 875P-T on PCStats.com

Notebook/SFF/Systems:
Gateway M320XL Notebook on Design Technica
FIC Condor SFF on Techware Labs
Elonex Lumina Media Center PC on Trusted Reviews
Evesham e-box Media Center 2005 PC on Trusted Reviews

Ram:
Mushkin PC3200 222 LII V2 Memory Kit on XYZ Computing
Corsair TWIN2X1024-5400C4PRO on Viper Lair

Storage:
Topram 1GB SD Card on HardExtreme.org
Coolmax 3.5 Xtreme Files on Hardware Pacers
Plextor 12X SATA Drive 712SA review on HardwareHell

Video:
ATI HDTV TV Wonder on Sudhian
Albatron PCX5750 on OC Mod Shop

Other:
Wireless A/V Spycam Review on OCIA.net
SonyEricsson S700i Triband 1.3 mpixel Camera Phone on OC Work Bench
CaseArts Molex Sleeving Kit on Virtual Hideout




World of Warcraft Closed Beta Spots (17 Comments) (link)
Wednesday, 13-October-2004 16:39:54 (GMT +10) - by Agg


AusGamers have some great news for people hoping for a taste of World of Warcraft, the much-anticipated MMORPG from Blizzard. After discussions with WoW's distributors, Vivendi Universal Games, 150 spots on the closed beta of the game have been made available to Australian gamers. The catch – the expiry time for registrations is 9 pm TONIGHT. That's Brisbane time, so all you would-be WA WoWers in particular – take note! So, get over to their page to find out how to get one!




Wednesday Afternoon (2 Comments) (link)
Wednesday, 13-October-2004 15:00:13 (GMT +10) - by Agg


There's some concern about a sharp spike in carbon-dioxide levels over the last two years. More info here. UK Director Stephen Tindall singles out Australia for special mention, describing it as one of the world's biggest carbon dioxide polluters which has failed to make any real moves to address what is shaping up as the globe's greatest threat.

Also interesting is this cancer gene research. Giving the mice the common antibiotic doxycycline turned the gene 'off', and the cells reverted to normal liver cells, but were not destroyed.

Microsoft have released the Australian version of their Media Center 2005. However, Microsoft spokespeople admitted today that the highly debated Electronic Program Guide (EPG) function is not available on the Australian version.

MadShrimps wonder if the A64 3200+ S939 90nm is the next P4 2.4C in terms of overclocking performance.

On a similar note, Xbit report on S754 Sempron 3100+ overclocking.

There's a high-profile spyware case running in the US at the moment. In the first action of its kind, the agency last week filed a civil lawsuit against Wallace, charging the admitted former junk e-mailer with fraudulently installing advertising and other software on consumers' computers through his network of Web sites.

LegitReviews look at the significance of memory PCB's when it comes to overclocking DDR. If you are an overclocker looking to get the highest possible FSB/Memory performance at loose timings, then we just showed you a secret that can help you gain up to 42MHz on your memory overclock.

IBM has some new enterprise storage products. The high-end storage system offers 96 terabytes of capacity and will ship with support for the vendor's IBM Virtualization Engine.

Johnny5 says that these file recovery programs can be a lifesaver for corrupted CF cards or similar, helping him get back some lost party pics. They look to be free, too.

Bit-Tech compared two i925X LGA775 P4 motherboards from DFI and MSI.

Darkness sent in the first timewaster for today, Gone Crazy. Drive a little car around and knock over the witch's hats. Needs a handbrake lever!




Tuesday Afternoon (11 Comments) (link)
Tuesday, 12-October-2004 16:02:24 (GMT +10) - by Agg


Half-Life 2 is finally available for purchase. If you've already got your hands on it, IGN Gear have an optimisation guide for it. Apparently Halo 2 has gone gold, too.

Here's an interesting one from t-break, a motherboard with an AGPe slot. What's that? Basically, an AGPe slot is formed by converting two PCI slots into an AGP slot. Theoretically, the bandwidth supported by the PCI slot is 66MB/s and thus two slots would yield 133MB/s. It's a way of adding limited AGP support to a 9x5 PCI-Express motherboard.

3DCenter have an interview with Darryl Still from NVIDIA, covering the "The Way It's Meant To Be Played" logo found on many game boxes.

MSN Messenger has been down recently, due to a virus or worm. Apparently PayPal is a bit flaky at the moment too.

Computer Magazine have a lengthy article on robots that emulate bugs. Today, researchers are looking in the cupboards of their local diners and under rocks for biological inspiration to create a new generation of flying, crawling, and swimming automatons known as biomimetic robots. Amazing stuff.

NewGenerationOrder have compared DX8 and DX9 in terms of performance and image quality.

This is pretty out there: a holographic-like 360-degree 3D image projected from a new device called 3DSolar. For the very first time, computer users will be able to view 3D objects hovering a few inches away from a screen that rotates 360 degrees - without wearing glasses. The stand-out feature is the way users will be able to manipulate the virtual image directly with their hands as they would a real object.

Another cool new technology is this single electron transistor. Since it uses so many fewer electrons, his transistor will generate much less heat and require less power to move the electrons around - a feature very important in battery-powered mobile devices, such as cell phones.

Timbot sent word of GPUBench. Included in the suite are tests that rigorously exercise a system's GPU, determining statistics such as memory input/output bandwidth to floating point buffers, texture cache bandwidth, data download and readback rates, instruction throughput, and instruction precision.

Wired have an article explaining that most of the cells in your body aren't your own, thanks Raven.

CoolTechZone looked at Logitech's Frequency Directed Dual Drivers technology, designed to improve the quality of PC audio.

A few people sent in this report that "IT Manager" is the 3rd worst job, right above phone sex operator (No. 1) and ferry cabin cleaner (No. 2).

The EU and USA are teaming up to fight against spammers, while one spammer has agreed to stop spamming and pay a not-particularly-hefty fine. Customers who attempted to click on the opt-out link at the bottom of the e-mails found that it failed to work, and letters sent to DC Enterprises' Massachusetts business address did not receive a response, the lawsuit had alleged.




NVIDIA Announces GeForce 6200 (6 Comments) (link)
Tuesday, 12-October-2004 15:00:25 (GMT +10) - by Agg


NVIDIA have released their GeForce 6200, a new "value PC" graphics chip. GeForce 6200 GPUs are the only graphics processors in the value segment that support Microsoft® DirectX® 9.0 Shader Model 3.0 which is being used to develop ultra-realistic, next-generation DirectX 9.0 games.

Coverage on AnandTech, FlamingShrubs, HardOCP, HardwareAnalysis, Hexus, NeoSeeker, NVNews and TechReport.



The Tech Zone has put up an article on setting up and running Dual LCD monitors. Nothing quite like a 2560x1024 desktop.

Legion Hardware has just posted an article titled CPU vs. Graphics Card. Some very useful information in there, to help reduce the bottleneck in your system, efficiently.

Since USB Memory Keys are just getting alot bigger, they have become alot more popular. TrustReviews has a look at a whole range of keys. Check it out here.

Toshiba's forthcoming Cell processor will lead to a "Cell World" of new products, Masashi Muromachi, president and chief executive officer of Toshiba's semiconductor company, said on Thursday. The Cell chip will power Sony Computer Entertainment's PlayStation 3 game console, among other products. More information on PCWorld.

ExtremeMHz has a new article posted. This time, it's a comparison guide on four of the top 16x DVD writers to hit the market.

StratosFeaR sent in news about a free two month X-box live trial. Be careful though, if you don't unsubscribe before the two months is up, they will automatically bill you for the next 12 months.

Mac sites were abuzz Friday on reports that Apple Computer is readying a colour-screen iPod in time for the holidays. Full story on ZDNet. Thanks Josh!

From craig_v: Windows XP Media Center Edition (note US spelling) is set to be officially released tomorrow (Oct 12) and then officially to the public on October 15. Previously expected next year, the Windows XP 'Loungeroom OS' will be available, complete with remote and receiver, in a special OEM pack, for around the same price as Windows XP Professional OEM (approx $250). Expect to be able to test-drive this new release at your local PC store from early November. More info here.

Andrew spotted this motherboard over on Akiba, which appears to be a motherboard capable of taking a Pentium M processor, complete with Gigabit LAN, 5.1 sound and SATA RAID.

Oh and Happy Birthday to Soc ! :) Hope you have a great 22nd dude!




vB3 Upgrade Progress (0 Comments) (link)
Monday, 11-October-2004 20:41:30 (GMT +10) - by Agg


Well, our upgrade of the Forums to vB3 has been a success. We still need to work out some of the cosmetic issues, but that will happen over time. vB3 also has quite a different pattern of usage across our two servers, so a little stress-test is probably in order. With that in mind, here's some interesting forum threads that might catch your eye:

Is thermal paste really necessary for non-OC? in Overclocking & Hardware.
Services.exe Hijack in General Software.
RAID 1 - I did a stupid thing in Memory, Storage & Backup.
Air-bleeding guidelines in Extreme Cooling.
Fisher Price || My First Watercooler in Extreme Cooling.
PSU modding scares me in Modding & Electronics.
An attempt at an impartial analysis of the election in Current Events.
Removal of compulsory voting? in Current Events.
Bush's bulge stirs media debate in Current Events.
Xbox Media Center - a tour (800k pics) in Audio Visual.
Anyone managed a decent stable O/C on an AMD64 3200+ with aircooling? in AMD Hardware.
LGA775 3.4 at top of Futuremark Hall of Fame @ 4.909GHz in Intel Hardware.
Thinking of going duallie - advice needed in SMP & Clustering.
V8 Supercars: Bathurst! in Motoring.
Gearbox twists upon acceleration and other things in Motoring.
Rounded off a bolt: how to get it out? in Motoring.
Importer's Diary: Nissan Skyline R32 GT-R in Motoring.
How much sleep and is it enough? in Sport, Fitness & Health.
How to take a city night shot? in Photography.
I want your Pharts! (Photo-Arts, large pics) in Photography.
Online recipes: a list in progress in Geek Food.
The perks of your job? in The Pub.
Can someone give me a hand editing this picture? in Graphics and Programming.



Software:
Counterstrike Source on Xbit Labs
Counterstrike Source on Game Connect
Internet Explorer 6 on PC Review

Modding:
VL System LIS 2 Premium VFD on Pimprig
Thermaltake Circlefire on RBMods.com

Ram:
Corsair TWIN2X1024-5400C4PRO on OCModShop
Mushkin PC3200 V2 Enhanced Latency DDR on Overclocker Cafe
SimpleTech PC3700 Nitro Series Memory on CoolTechZone

Motherboard:
Socket 939 Shootout on TweakTown

Other:
Swiftech MCX478-V Heatsink on Hard-h2o
OCZ PowerStream 420W PSU on Viper Lair
Pioneer SE-XB1 headphones on DesignTechnica
SilverStone Temjin TJ-05 Case on 3DXtreme.net
Maxtor MaXLine III on Storage Review



The twin rovers on Mars - now reviving having survived the freezing depths of Martian winter - have found new signs that water was once plentiful on Mars. Full story on New Scientist.

TechFreaks.org has updated their FAQ Guide today featuring guides on changing one's MAC address, cracking .ZIP password protection and changing the default amount of files able to be downloaded through Internet Explorer.

It looks like LEDs can be used to transmit data, interesting stuff. Thanks Richard!

Scientists believe they have discovered a new group of giant apes in the jungles of central Africa. All the information is on BBC. Thanks Scott!

Utopia Tech are now providing DNA Catalyst drivers on their Australian mirror. You can grab the latest version from here.

Sharky Extreme have their October Value Gaming PC Buyer's Guide posted on their site.

459 people across France, Austria, Britain and Denmark are to be sued for the first time by the music industry for illegally swapping music. Yahoo has the full story.

Pioneer Press have more information on coffee addiction.

Western Digital have entered the mobile hard drive market in the Middle East. Full story here. They have also updated their logo.

The sequel to the mega-popular Xbox game "Halo" is finished and in the hands of Microsoft, the game's makers said earlier this week. "Halo 2" is set to go on sale in the US on the 9th of November and in the UK on the 11th. Full story on BBC.



Cooling:
Sunbeam Rheobus on BurnOutPC.com
TweakMonster RamSink Brackets on BurnOutPC.com
Asetek WaterChill CPU Cooler Antarctica (Socket T) on Overclockers online
CoolerMaster X-Dream III HSF on OCIA
USB Glow Fan on DansData

Systems:
Dell Optiplex GX280 on 3dVelocity
Moore Medio Media PC on Trusted Reviews

Software:
Eve Online: The Second Genesis on The Mod Fathers
Star Wars Battlefront PC Game on Auphan Online

Storage:
Seagate Savvio 73GB Ultra320 SCSI on Legion Hardware
CoolMax Xtreme Files F1 on Phoronix
Dazzle Universal TV Photo Show on A True Review
512MB SanDisk Memory Stick PRO on Rojak Pot
Fujitsu DynaMO 1300U2 Pocket on BIOS
Gigabyte GO-U0128B USB Flash Drive on PCStats.com

Modding:
Logisys Meteor Light Kit on Ap0calypse.com
Acousti Products Anti Vibration Kit on Extreme Reviews
Logisys UV Molex Sleeve Kit on Mikhail Tech
WireWeight on PcModdingMy

Case:
NZXT Guardian Case on HardwareHell
Logisys Dracula Special Edition on Phoronix
Chenbro Xpider II on Hi-tech Reviews

PSU:
Ultra X-Connect 500 Watt Modular Power Supply on 3DXtreme.net
Antec NeoPower 480 PSU on GruntVillE.com
Ultra X-Connect 500w PSU on The Moditory

Motherboard:
PowerColor A350A-VF (ATI) on Bjorn3D
DFI LanParty 915X-T12 on Viper Lair

Misc:
GeCube Radeon X800 PRO on Hexus
Sony Ericsson S700i on OC Workbench
Logitech X-530 5.1 Speakers on Hardware Avenue



You can now use your Gmail account as a virtual filesystem in Windows and Linux. Thanks Robert!

USB keys are just getting bigger and bigger, and Trusted Reviews has a look at one of Swissbit's latest - the TwistPro 2GB USB Key.

Incase you haven't heard, Half-Life 2 has gotten a lot closer, with the Steam offers now available, and Counterstrike Source now available for installation. More details on Valve's Site, and Game Connect have some screenshots posted of CS:S.


For those still running Windows 98, and want to upgrade, which you most probably should, PCStats have a guide that will cover your upgrading options, what you will need to do in order to prepare for the upgrade, changes you can make to ensure the upgrade goes smoothly and how to troubleshoot any problems that might occur.

PenstarSys has a look at D-Link's High Speed Home Network series of products, you can find the entire review here.

Currently covering nearly 30 mobile GPUs, this comprehensive comparison will allow you to easily compare 14 different specifications for each and every GPU. Check out Rev 2.2 here.

XYZ Computing has a look at this funky Atdec SpaceDec Double Monitor Arm.

Pimprig has a review up on a NICE cable management product aimed at eliminating the rat's nest below most of our desks.

We've all experienced Data Loss at one point in time, and it is infact an expensive reality. The Tech Zone has a closer look at Data Loss and how to cope.

Cyranos sent in this humerous job search ad, what perfect timing! Just remember the voting committee of several million will seriously consider all underdogs. =P

This week PCMechanic has a look at Mozilla Thunderbird in their Opensource Spotlight.

Dirac is a general-purpose video codec aimed at resolutions from QCIF (180x144) to HDTV (1920x1080) progressive or interlaced. It uses wavelets, motion compensation and arithmetic coding and aims to be competitive with other state of the art codecs. More info on BBC, and The Register.

The Battlefield Vietnam 1.2 patch has been released, grab it here.

Hardware Analysis go into detail about making sure a Prescott PC is running whisper-quiet, and cool.

ATI have released beta 2 of their 64 bit drivers, they now support all the X series cards as well. Thanks Paul!

The Australian International Motor Show has come around again in Sydney, running from the 7th to the 17th.

SONY will begin selling a computer and home-server system in Japan with 1,000 gigabytes of hard-drive storage - enough to record six TV channels for a week. Thanks Murray!

...Intel is trying to get people to buy their hot-headed Celeron-D processors on a watered down version of their PCI-E platform, people would rather invest in something with real processing power and opt for AMD's Athlon-64, getting 64-bit support... Full story over on Hardware Analysis.

Madshrimps have a guide on how to make your hard drives sparkle and shine.

Hardware Pacers has a headphone and audio accessory roundup, some pretty interesting stuff in there.

Gigitt sent in news that the 5.02 Folding@Home has been released for other operating systems. You can join the rest of OCAU's folders here!

Nintendo of America prepares to show of its twin-screened marvel in Seattle as first news of initial software begins to leak. Full story here.

Overclockers New Zealand compares the gaming performance between PCI-E and AGP graphic cards.

Dan has more letters, which covers stepper motors, maybe-HD TVs, quick-change drives, long CCFL cables, vinyl digitising, headphone amps, camera batteries, and more!

Hardcoreware have an Intel IGP Chipset Overview, the ATI 9100 PRO IGP vs. Intel GMA 900.

Max Klaentschi takes us through his build of a five-computer-one-chassis rendering juggernaut. A scratch-built case paired with some unusual technology makes this modbox something special!

Biodome has a look at seven Socket A Coolers.

Auphan Online posted an article on Stark's Quest for Silence, Part 1: Cooling.

The developers at LucasArts who were working on Sam & Max when it was cancelled earlier this year have left and started up their own adventure games company called 'Telltale Games'. Thanks Andrew!

TCMagazine has listed the latest 37 bios updates on their site, listed by brand.




OCAU Outage Saturday Afternoon for VB3 Upgrade (19 Comments) (link)
Saturday, 9-October-2004 01:51:02 (GMT +10) - by Agg


I'll be upgrading our forums to use VBulletin v3.0.3 this afternoon. This is a big upgrade from our current v2.3.5. VB3 has many improvements over VB2 and requires that the database be converted. The backup, upgrade/conversion and testing should take about 3 hours. Depending on how the whole voting thing goes tomorrow I hope to begin the process at about noon.

I have done a test conversion of the forums on our old server Thor on my network here. It went fine and the various scripts that power the main OCAU site from the forums back-end work with a minimum of modification.

So, if OCAU and/or the forums are unavailable when you visit this (Saturday) afternoon, try later.

There WILL be a transitional period where we work out the wrinkles and new features of the software. For example, the OCAU theme might need some tweaking before it looks perfect, and there might be some default settings we will end up changing. We'll make a thread for VB3 feedback, comments, suggestions etc once the initial conversion is complete and the forums are back up.




Friday Morning Reviews (8 Comments) (link)
Friday, 8-October-2004 03:32:02 (GMT +10) - by Agg


Motherboards:
ABIT AG8 i915X LGA775 P4 (video review) on 3DGameMan.
Albatron PX915G Pro i915 LGA775 P4 on ViperLair.

Cooling:
Asetek VapoChill Light Speed vapour phase-change system on OCPrices.
EverCool NP-201 Notebook Cooler on A1-Electronics.
Thermaltake Jungle 512 CPU cooler on OCModShop.

PSU:
Antec TruePower 330W on PCStats.
Ultra X-Connect 500W on OCIA.

Memory / Storage:
Mushkin PC3200 1GB L2V2 Dual Pack on LegionHardware.
A-DATA i-Drive USB2 Disk + Camera on Xbit.
ASUS SCB-2408-D Combo Drive on Xbit.
Pioneer DVR-A08XLA DVD writer on HWZ.

Audio / Video:
ATI X600 Pro video card on Hi-TechReviews.
Relisys TL966B 19in TFT monitor on TrustedReviews.
Zensonic Z710 Wireless Headphones on HardAvenue.
8COM Wireless Digital BH220 Bluetooth Headset on Hardware=Pacers.
Samsung SCD103 MiniDV Digital Video Camcorder on TweakNews.
LIS 2 Indicator VFD Display Device on Short-Media.
SageTV and Hauppage PVR-250 TV-tuning bundle on GruntVille.

Misc:
AC Ryan ConductX & Molex Quad-Splitter modding bits on Phoronix.
Ultra Products Brand Mod Gear on BigBruin.
Dell Axim PDA on TrustedReviews.
Viper ATX Gaming Case on AMDReview.
Shuttle SB81P XPC on HotHardware.
IBM ThinkPad X40 notebook on TheTechZone.

Finally, because it's Friday, here's an addictive timewaster - blame Sciby. My record is 5.3 seconds, but I think Sabretooth got 4.4 at one point.
(Everyone blames me. *sniffle* - Sciby)




Intelligent Home Show in Melbourne (11 Comments) (link)
Thursday, 7-October-2004 19:44:22 (GMT +10) - by Agg


I received word today that Melbourne will play host to The Intelligent Home Show, Australia's first event to focus entirely on today's digital lifestyle in the home. The event at the Melbourne Exhibition and Convention centre will run October 15-17, showcasing the best in Audio, Digital Imaging, Emerging Technology, Gaming, Home Automation and Networking, Home Theatre, Mobile Automotive Electronics, Smart Sustainable Solutions and Wireless Communications technology. More details in this 408KB DOC file.

There's also a PC and Xbox gaming event happening there. Over $20,000 in cash and prizes will be given away during the course of the event, that will see some of Australia's finest online gamers pit their digital wits against each other playing some of the hottest games on the market. More details in this 280KB DOC file.

OCAU has arranged 50 free tickets for our readers, saving you the $10 entry fee. So, if you're interested, and can get to the Melbourne Exhibition and Convention Centre during Oct 15-17, be one of the first 50 people to email all gone! with your name and postal details. I'll update this post when they're all gone - I don't think they'll last long!

Update: All gone! Turns out the first 70 people will get a ticket. Lucky them! Hope you enjoy the show.




OCAU Merchandise (0 Comments) (link)
Thursday, 7-October-2004 17:27:49 (GMT +10) - by Agg


OCAU has a range of merchandise available. Things to drink out of, things to wear, things to stick to other things...



Click for OCAU Merchandise!





Meqon is glad to announce that 3DRealms have decided to buy our Meqon Game Dynamics SDK for their upcoming title Duke Nukem Forever. More info here, thanks pSYc0de.

I reckon CPU coolers are just getting more and more weird looking every month! Check out the latest Socket A coolers and their results over on Bit-tech.

The days of relying on shrinking transistors to achieve performance gains were over, and the chip industry needed to enter a new era of innovation where system-level features were just as important as thinner transistor gates, vice-president and chief technologist at IBM's Systems and Technology Group, Bernie Meyerson, has told the Fall Processor Forum in a keynote address. Full story here, thanks Murray!

PCMech have updated their Under the Influence column.

Sudhian have an in-depth article on Athlon 64 thermals.

Adrian's Rojak Pot have released their Desktop Graphics Card Comparison Guide Rev. 7.2, now with a total of 204 cards!

Most geeks crave caffeine, and TechIMO have found what may be one the best energy products on the market today. UMPH is liquid soluble tablet capable of being dissolved into nearly any drink.

Doom 3 is now out for us Linux people now, check it out here.

Speaking of Linux, Anandtech of an article on GPU performance under Linux.

"See how an ugly dull box turns into one spectacular looking case, guest writer Antonio shows of his creation: sandblasted side panels, professional painting and near unbreakable windows are some of the excellent features of this "big black" casemod". Full article on Madshrimps.

OCW has an article on Sata and it's new Native Command Queuing (NCQ) technology.

Another AMD price-cut is on the way, more info here.

This roundup of eight PSUs is a great guide on upgrading your crummy generic PSU!

Designtechnica has the second part of their CEDIA coverage, featuring Audio & Video.

Techspot has hit a milestone, over two thousand drivers on their site, getting updated on a daily basis.

Wombo sent in this timewaster (a very good timewaster at that) called Topshift. There is a thread in our forums discussing it.

The Tech Zone has posted an editorial on the paperless office and whether it will ever happen.

Luke sent in this article that shows you how to turn your FX5900 into an FX5950 Ultra.



Videocard:
HIS Excalibur 9550 VIVO on Bit-tech
Chaintech AA6800 Turbo on Overclocker Cafe
Asus V9999 Ultra Deluxe on Hot Hardware
Albatron GeForce 6800GT Videocard on PCstats.com

PSU:
Antec NeoPower 480 on Bjorn3d
500 Watt Ultra X-Connect Power Supply Review on The Tech Zone
UV X-Connect 500W Modular PSU on PimpRig
Hiper Power 525WPSU on bit-tech

Games:
NHL 2005 on Bytesector

Mouse/Input:
Logitech MX1000 Laser Mouse on DesignTechnica
Razer Diamondback Mouse on Overclockers Club
Steelpad S&S Professional Gaming Mouse Pad on Rojak Pot, and our review here

Sound/Vision:
Logitech X-530 Speakers on CoolTechZone
8Com Wireless BH220 Bluetooth Headset on A True Review
Thermaltake CircleFire 5.25" Drive Bay Speaker and Meters on XYZ Computing
Ultra 4-in-1 USB Drive / MP3 Player on Overclockers Online
Ezonics Esound 5.1 6-Channel USB Headphones on BigBruin
Gainward Hollywood@Home 7.1 on Hexus

Cooling:
VapoChill LightSpeed on BurnOutPC.com
Nexus AXP-3200 SkiveTek on TheModFathers
Thermalright XP-90 on pcmoddingmy.com
Alphacool Pumpstation 1000 on Guru Review
EverCool WC-201 Universal water cooled heatsink system on A1-Electronics
HiCool JAKS29 Hicool Heat Sink on Ohls-place
Thermalright SLK-947u on Monster Hardware
Aerocool Case Fans Review on Bjorn3d

Monitor:
ViewSonic VX910 on Trusted Reviews

Ram:
OCZ EL DDR PC-3200 Platinum Revision 2 on 3dvelocity
GeIL Ultra Platinum PC3200 on PCstats.com

Storage:
Vantec NexStar External HD Enclosure on GideonTech
Swissmemory USB Victorinox 128MB Drive on Hard Extreme

Motherboard:
DFI LanPartyUT 915P-T12 on Ninjalane
ABIT AA8-DuraMAX Motherboard (Socket 775) on 3dGameMan
Gigabyte GA-8I915P Duo-A on Hi-tech Reviews




Thermaltake Gamma Pad and Steelpad S&S (13 Comments) (link)
Wednesday, 6-October-2004 02:46:14 (GMT +10) - by Agg


Gibbon looked at two very different mousepads for us. One's very thin, and the other's very bling..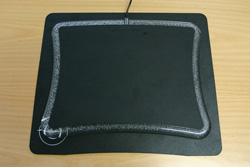 Click for the article!






DVIco FusionHDTV DVB-T Digital TV Tuner Card (35 Comments) (link)
Wednesday, 6-October-2004 01:10:19 (GMT +10) - by Agg


Jump on the HDTV bandwagon! Matt checked out this terrestrial-digital PCI TV tuner in a 3-page review:



Click for the review!






Tuesday Evening (9 Comments) (link)
Tuesday, 5-October-2004 17:28:01 (GMT +10) - by Agg


SpaceShipOne has won the Ansari X-Prize, bringing us one step closer to commercial space travel and tourism.

TeamHardware have their thoughts on 3DMark05 posted. Due to the joys of dialup I haven't even looked at it yet.

William sent in this ghetto car-PC project.

ClubOC have an LGA775 P4 3.0GHz hitting 3.9GHz on air, unstably, but with the OEM cooler. On the other side of the fence, Xbit have a 3.6GHz A64 FX-53.

HWAnalysis take another look at LGA775 to see if the early concerns have been resolved.

HWPacers rounded up a few professional headphones and audio accessories.

AMDboard have some info on ABIT's upcoming dual Opteron board with PCI-X, the SU-2S, thanks Mad Mike.

OCNZ look at digital audio as found on many motherboards now.

From Focumba: The talented people at Rooster Teeth, in addition to the upcoming season three of Red vs Blue are now trying their hand at the new game engine of The Sims 2. The new production is called The Strangerhood and can be found at strangerhood.com.

Tweaktown ponder the state of DDR vs DDR-2 at the moment, while Penstar muse upon R480 and NV48, upcoming GPUs.

NeoWin report on two concerns, firstly a WinZip security flaw and also a possible issue with CMD and textfiles.

From Bradley: There is a new remote control software out that supports any java enabled phone including 6230's.

This German forum has some quake IV screenshots, thanks Kerb.

Utopia Tech are hosting the latest Omega drivers here. We are Aussie so aussies should get a good d/l speed :) They are the: OMEGA 2.5.90 (ATI Catalyst 8.07 Beta).

XYZComputing compared two external hard drive enclosures.

Tech-Report examine power consumption concerns for 90nm A64's.

SilentPCReview give us a tour of their sound lab. Maybe I should do an "AggCave Tour" now I've moved back into it for summer.

Metku have a HDD led mod for brighter, smoother LED activity.

Interesting Forum Threads:
Gamers Anonymous in Games.
How do you arrange, use, organise your dualhead monitors? in Overclocking & Hardware.
Vapochill or watercooling? in Extreme Cooling.
Water-Cooling, 80w GPU Peltier (630mhz core, pencil vmod) in Extreme Cooling.
Distro wars and why they suck in Other Operating Systems.
Internet dumping (dialler hijacking) in Networking & Internet.
Fading plasma? in Audio Visual.
NSW provisional driver curfew - the facts in Motoring.
Porsche Depreciation? in Motoring.
Web Game - Topshift in Motoring.
R/C Jets in Other Toys.
Who just watched SBS world news? (Google recruitment challenge) in The Pub.




Tuesday Morning Reviews (0 Comments) (link)
Tuesday, 5-October-2004 01:37:01 (GMT +10) - by Agg


Motherboards:
ASUS P5GD2 Deluxe LGA775 P4 on OCModShop.
ABIT AV8 VIA K8T800 Pro S939 A64 on LinuxHardware.
DFI LANPARTY UT 915P-T12 LGA775 P4 on Phoronix.

Video Cards:
PowerColor X800 PRO Limited Assassin Edition on Bjorn3D.
ASUS AX800XT/2DT PCI-Express on Hexus.
ATI Radeon All-in-Wonder 9800 Pro on ByteSector.

TV Tuners:
ATI TV Wonder USB 2.0 external on Beyond3D.
ADS Tech Instant TV external on TCMagazine.

Cases:
Mountain Mods Twice 7 on ViperLair.
Yeong Yang Technologies' Mars YY-5603 on ClubOC.
Aspire X-Navigator on OCrCafe.

Cooling:
Logisys 9 LED Fan on PC-Base.
Jetart SF2100 3DSlot Fan on 3DVelocity.
Swiftech MX6400-V on LegionHardware.

Storage:
PPA 9-in-1 Card Reader on Mikhailtech.
Ultra 4-in-1 USB Flash Drive / MP3 / Voice recorder on Ap0calypse.

Mouse Etc:
Logitech Cordless Desktop LX501 keyboard and mouse on Virtual-Hideout.
Steelpad S7S Mousepad on TeamHardware.

Audio:
Apple 4th Generation iPod on TheTechZone.
Ezonics 5.1 Surround Sound Headphones on ExtremeMHz.
iAudio 128MB MP3 Player on ModSynergy.

Laptops:
Acer TravelMate 8006LMi laptop on BIOSMagazine.
Biometric IBM ThinkPad T42 preview on TrustedReviews.

Cameras:
Ricoh Caplio GX on PyroPort.
HP Photosmart 945 5MP on ByteSector.

Misc:
Uniden EXAI 5180 Cordless Phone on DesignTechnica.
Rosewill R710N 17" TFT LCD on RBMods.
Logisys Glacier Dual LED Fan 500W on BigBruin.




SpaceShipOne X-Prize Attempt (1 Comments) (link)
Tuesday, 5-October-2004 00:27:47 (GMT +10) - by Agg


SpaceShipOne is airborne for the second leg of its attempt at the Ansari X-Prize. A successful flight to 100km above the Earth will secure them the 10M prize - and make history.

NASA have live streaming coverage here. There's a thread in our forum here. As I type this, there's about 10 minutes before SpaceShipOne separates from its booster aircraft and heads for the edge of space.

Live coverage can be found on Fox News and CNN for those with cable TV too.

Update: Landing all went to plan. Hopefully we'll have some more news about the X Prize judgement tomorrow!



FutureMark have released a hotfix for 3DMark05 which stops false entries from being submitted to the Orb ranking database.

Bren sent in this make a portrait timewaster. We could even use it for forum avatars.

Caffeine addiction may be a lot more widespread than previously thought. You get these anecdotes all the time of people who have been switched unknowingly to decaffeinated products and they are just a wreck.

Japanese scientists have discovered a new element, atomic number 113. However, the element stayed intact for just three-tenths of a millisecond before breaking down into lighter elements.

AbsoluteInsight compared a few ATI drivers in 3DMark03, AquaMark3, Gun Metal Benchmark 2 and Doom 3.

GuruReview cover updating Linux in the third part of their guide.

Kodak is seeking $1B USD in damages from Sun Microsystems in relation to Java patent infringements, thanks billme. Rochester's largest employer claimed during a three-week trial that portions of Java infringed on patents Kodak purchased from Wang Laboratories Inc. in late 1997.

Half-Life 2 looms ever closer.. check out halflife2.net for (p)reviews and screenshots, thanks tom.

Wired report on a solution to slashdotting, via an automatic mirroring service. Last time we got slashdotted it was great, really helped us performance-tune our servers. :)




Archive Updated (0 Comments) (link)
Sunday, 3-October-2004 19:55:04 (GMT +10) - by Agg


I've updated our Article and Review Archive with some content from the last few weeks. Check these out if you missed them the first time around:

Nmap Examination of Various Operating Systems article.
A.C.Ryan Backy molex/fan relocator review.
Connectland 2-Port PS/2 Mini KVM switch review.
Spire Verticool socketA CPU cooler review.
Dual 2.5GHz G5 PowerMac Liquid Cooling pics and info.

I also did our first "5 Years Ago on OCAU" news post recently and updated these historical articles:

David Alvarado's Dual C366 BP6 Adventures article.
Kat from QLD's P2-350 @ 522MHz article.
OCAU Historical Articles tidbits compilation.
Socket370 Cooler Comparison, my first article/review.



Xbit Labs has an indepth comparison between the two new value processor families from AMD and Intel.

Trusted Reviews has a small memory roundup comparing some of the latest DDR modules from Crucial, GeIL, and Buffalo.

Ever wanted to make your PC more secure and safe on the Internet? Well, PCStats has an article that informs you of the dangers you face and the easy steps you can take to avoid them.

The Pentium 4 Extreme Editions are going to get a boost from 800MHz to 1066MHz. Thanks Murray.

Sharky Extreme has posted their September High-end Gaming PC Buyer's Guide, where they take $2500 in search of high-end Intel and AMD gaming systems.

Recently, Canon has released their new range of PIXMA printers, and HardwareZoom has a look at some of them.

The annual Custom Electronic Design & Installation Association (C.E.D.I.A) EXPO was held again this year between September 8 and September 12, and Design Technica has all the coverage on this event.

Whirlpool has information on the next generation ADSL that is due within the next 12 months. Thanks sniper_cs!

Overclockers New Zealand has posted an editorial on Digital Audio.

Still using IPCOP 1.3.x ? Well 1.4 has now been released, grab it from their site here.

TweakGuides.com has a Star Wars Battlefront Tweak Guide, which lets you know what all the in-game settings do, and all the known tweaks for the game.

The federal Office of Film and Literature Classification has refused to classify controversial game Manhunt, banning it from sale in Australia. More info here. Thanks browca04!

Trusted Reviews have a look at a few new items from Sony's product launches including the new VAIO Type U and the VAIO T1 series.

ZZZonline Issue 202, 5th Anniversary is out.

Reemul sent in a reminder for those in Brisbane area that the RAAF Airshow is on this weekend at Amberley. F1-11's, FA18's, Blackhawks etc with flying displays.

Since getting XP-Ms in Australia is pretty damn hard, then you might want to have a look at this guide from Tom's Hardware Guide that turns your Athlon XP into an XP-M.

Pyro has some important news from Distributed Computing Community:

First up, the Distributed Folding project will be finishing on the 4th of October, more info in this forum thread.

To help with the sudden loss of the Distributed Folding team, two new projects have come into recognition that Team OCAU are supporting.

CERN have started a project known as the Large Hadron Collider @ Home project which is helping CERN build a new particle accelerator to find the elusive "Higg's Bosun" particle. More info at the LHC@Home page and in this thread.

Also Team OCAU have begun tearing up the ranks in the Tuberous Sclerosis Complex project which is seeking to find a cure for children suffering from TSC. More infomation here and in this thread

Reviews

Software:
3dMark 2005 on ipKonfig.com
Far Cry Review on Adrian's Rojak Pot

Cooling:
Arctic-Cooling NV5 Silencer on 3DXtreme.net
Danger Den Water Cooling Kit on XYZ Computing
Aerocool VM-101 GPU Heatsink on GruntvillE.com
Asetek Hard Drive Water Cooler Kit on pcmoddingmy.com
Coolermaster Aerogate 3 Fan Controller on ExtremeMHz

Memory/Storage:
PQI Memory PC-3200 Turbo Memory on Legit Reviews
Mushkin PC3200 Level II V2 on Hi-tech Reviews
Kingston DataTraveler Elite 512MB on GideonTech.com
Twin2X1024-5400C4PRO on Bjorn3D

Motherboard:
MSI K8N Neo2 Platinum on PCStats.com

SFF/Laptop:
BenQ Joybook 7000 on Hardware Zone
Shuttle XPC SN95G5 on Hexus
Shuttle XPC SN95G5 on Tech report

Video:
ATI Theater 550 PRO Video Processor on Hexus
Albatron PCX5750 Vs Powercolor X600XT on Oc-Zone.com
Gainward FX Ultra1800PCX on Overclockers Online
Samsung SC-D305 Digital Video Camcorder on Futurelooks

PSU:
Enermax EG475P-VE on Extreme Overclocking
OCZ PowerStream 470W PSU on OcPrices.com
Ultra X-Connect 500W Power Supply w/ UV Cable Kit on 3Dgameman

Case:
Silverstone TJ05 PC Case on Short-media
NZXT Guardian Case Review on Extension Tech

Other:
AC Ryan MORF PSU Sleeving Kit Review on Virtual-Hideout
Sony HDR-FX1 Sneak Peek on HardwareZone



HardOCP looked at some immature reference motherboards featuring the new K8T890 and K8T890Pro chipsets from VIA, for PCI-Express and S939 A64 CPUs.

Of course, there are other A64 PCI-E chipsets on the way. VIA Technologies, ATI Technologies, Nvidia and Silicon Integrated Systems (SiS) all plan to release products.

Being killed by your hamster has to rank highly in the all-time most embarrassing ways to die, thanks Raven.

There's a DOOM3 1.1 patch on Shacknews. As before, the update resets your progress in a saved game, so you'll have to play whatever level you're on from the beginning. TechSpot's DOOM3 tweak guide covers the new version.

ViperLair spent a day at ATI and talked graphics and more with representatives from multimedia, desktop, integrated and mobile.

The "Family First" political party suggests an annual levy on Australian internet users to fund a national internet filtering scheme. The party wants the internet filtered at server level, warning that children exposed to online pornography could exhibit "disturbed, aggressive or sexualised behaviour".

From thetron: Eraser is an advanced security tool (for Windows), which allows you to completely remove sensitive data from your hard drive by overwriting it several times with carefully selected patterns. Works with Windows 95, 98, ME, NT, 2000, XP and DOS. Eraser is FREE software and its source code is released under GNU General Public License.

NordicHardware have an Introduction to Linux article.

TechFreaks revisited the cooling problems of the Silverstone Lascala LC-02 HTPC case.

HotHardware have a little retro-gaming happening, looking at a Coleco games machine with some of the classic games.

PC-Perspective wonder if the 64-bit features of a new game are anything but marketing fluff.

If your monitor is displaying weird colours, Flickerdown have an article that might help set things right.

Schools in Japan are looking at microchipping students. Schools in Tokyo have started trials where students carry chips that have tiny antennae and can be traced by radio.



The SpaceShipOne team is one step closer to winning the X Prize, with a successful, but bumpy, ride to the edge of space. Another successful launch within 2 weeks will snare them the $10M USD prize, recovering about half of what Microsoft co-founder Paul Allen has invested in the project. More info on what this all means here.

SpodesAbode compared ten mid-tower cases from seven manufacturers.

America's Patriot Act has taken a beating, with a judge striking down part of it that covers internet service providers handing over subscriber info.

RedHat are purchasing Netscape Security Solutions packages from AOL. Specifically, Red Hat is acquiring Netscape Directory Server and Netscape Certificate Management System. Red Hat plans to open-source both server programs within the next six to 12 months.

Xbit looked at Hitachi microdrives of 2GB and 4GB capacity.

OCInside's interactive A64 product ID guide now covers the Sempr0n range of CPUs.

Sempr0n suppr0t is also a feature of the new version 1.24 of CPU-Z, thanks Nikita. Apparently there's also a new memory SPD page which could be interesting.

Here's a bizarre twist on the "take your vitamins" mentality. People who take vitamin and antioxidant supplements in the hope they're reducing their risk of gastrointestinal cancer are more likely to die of the disease than those who don't take the supplements, a new study finds.

IBM has reclaimed the world's fastest supercomputer crown, with its Blue Gene/L sustaining 36.01 teraflops, compared to the Earth Simulator's top mark of 35.86 teraflops.

TheTechZone cover war-driving - what it is and how to prevent it happening to your wireless network.

Microsoft's patents on the FAT file system have been rejected. The patents came under scrutiny after critics claimed that the licensing policy was the beginning of Microsoft's efforts to shut down Linux.

From Thhhza: This is really big news for people that own iRiver iFP-700 and iFP-800 series. UMS firmware (makes the player act as a mass storage device) has finally been released for it even though it is an Alpha version. We have been waiting for around 6 months for this. I started a thread about it in the Audio Visual forum.

Loser sent in this slideshow about the effect of peer-to-peer traffic on the net. It's pretty much marketing a particular web caching product, but it shows here that peer-to-peer traffic dwarfs even web traffic throughout the entire day. I can't decide if that's surprising or not. :)

Bern says there are new ATI Linux drivers, version: 3.14.1.




Friday Morning Reviews (0 Comments) (link)
Friday, 1-October-2004 01:08:46 (GMT +10) - by Agg


Cases:
Chenbro Xpider II case on Flickerdown.
Temjin 5 on TechWareLabs.
Chenming ATX-602 Aluminium on RojakPot.
NZXT Guardian Crafted Gaming Armour on Guru3D.

Cooling:
OCZ Copper BGA Ramsinks on AusPCWorld.
Koolance Exos-AL watercooling kit on Hexus.
Micro Cool NorthPole chipset heatsink on A1-Electronics.
Cooler Master X-Dream III P4 CPU cooler on ApOcalypse.
Thermalright XP120 Heat Pipe Cooler on ExtremeMHz.
Thermaltake Polo 735 CPU cooler on ByteSector.
Jetart JACSD1 VGA Cooler kit on 3DVelocity.

Video Cards:
Gigabyte GeForce FX5700 TurboForce Edition on PCModdingMy.
Gigabyte Radeon X300 on LegionHardware.

Memory:
OCZ Platinum Edition Revision 2 PC-3200 on AuphanOnline (site seems slow/dead).
OCZ PC3700 Gold Rev. 3 on CoolTechZone.
SuperTalent PC3500 CL2 DDR433 on 3DXtreme.

Mouse Etc:
AngelEye Glide-Pad gamer mouse pad on GideonTech.
X-Ray Thunder8, Thunder9 & Aqua3 mousepads on OCModShop.
Xtract Mouse Grips & D Gel mouse accessories on MikhailTech.

Audio / Visual:
Altec Lansing AHS602 Gaming Headset on TheTechLounge.
Toodis Mpal 400 Ultra Compact AV Player on ATrueReview.
Panasonic D-Snap SV-AV100 SD camcorder on ByteSector.
Ultra MP3/128MB USB Flash Drive on ViperLair.

Systems:
Shuttle SN95G5 XPC on SFFTech.
Apple Dual 2.5GHz Power Mac G5 on ArsTechnica, cooling system pics here.

Misc:
Silverstone SST-FP54 mini-display on OCIA.
OCZ PowerStream 520W PSU video adjustable rails (video review) on 3DGameMan.
Buffalo AirStation G54 Wireless Router on TrustedReviews.
EPoX 5EGA+ i915G Socket 775 P4 motherboard on OCW.



---
Advertisement:


All original content copyright James Rolfe.
All rights reserved. No reproduction allowed without written permission.
Interested in advertising on OCAU? Contact us for info.