November 2004

Some Symbian-based mobile phone users have been infected with the Skulls Trojan that corrupts smartphone functions. Thanks Ice_Cold for sending that in!

Lost Circuits brushes us up with the ever confusing videocard technology jargon of late.

Another holiday gift guide has been posted, this time by the guys over at Ars Technica.

XBitlabs has a look at more of the 90nm 'Winchester' cored Athlon 64s.

Troll sent in this mod where the guy looks like he loves his Half life 2. The end result looks unreal though, a lot of time would have been put into that.

G-nome from over at bit-tech has the first part of his WMD precision modding article posted. This article is the first in a series that will be covering the construction of project WMD, my very own PC doomsday device. The project originated as an idea at the end of 2003, but work on my Orac³ case kept it to just an idea until a few months ago, when planning began in earnest. There is still a long way to go, with only about 75% of the basic shell of the case completed, and none of the insides. I also have a lot of very special things planned for the project, some of which will be explained here, though I'll be saving up a few as surprises for later articles...

Carbine sent in this site about a guy that went from Adelaide to Darwin by kitepower and a mountain board. The site is in German, but the pictures speak for themselves.

Scott from over at Tech Report has been playing with 6800 Ultras in SLI mode, and how the rig compares to the latest cards from ATI and nVidia in today's biggest games including Half-life 2.

ECS will apprently be utilizing new technology in their upcoming motherboards that allows both AGP and PCI Express cards to work together. Fancy.

TCMagazine has the latest bios updates listed by brand.

Hardware Analysis have a guide that helps you approach your computer upgrade for Half-life 2 with the most potential.

Finally, mazzanet has his own simple, yet addictive timewaster for us. Thanks!

Interesting Forum Threads:
What is the strangest thing you have witnessed? in The Pub
Qld All Holden Day in Motoring
OOfficial World Of Warcraft Discussion (GOLD) in Games
Half Life 2 Gameplay Discussion in Games
DFI NF4 Release Dates in AMD Hardware
Upgradability for Intel, what is best now? in Intel Hardware
Throttlewatch - What temp does your P4 throttle at? in Intel Hardware
Hardware Firewall for Business in Networking and Internet
CarPC Basics in Modding & Electronics
F-111 Engine Test Cell Night Burn in Photography



PSU:
Thermaltake Silent 775 Intel Pentium 4 LGA775 heatsink on A1 Electronics
Thermaltake PurePower 350W Fanless PSU on BigBruin
SilenX Luxurae Fanless Power Supply on AuphanOnline

Case:
Thermaltake Shark VA7000BWA Aluminum Case Video Review on 3dGameMan
Sunbeamtech Transformer Full Tower Case on Madshrimps

Video/Display:
nVidia GeForce 6200 GPU on Tweaktown
PowerColor X700PRO 256MB PCI-Express on Techniz
Leadtek WinFast A400 GT TDH(6800GT) on 3DChip
Behringer TRUTH B2031A studio monitor on TCMagazine

Cooling:
Thermalright XP-120 on Viper Lair
Thermalright SI-97 Heatsink on ap0calypse
Thermaltake CL-P0025 Silent Tower on SilentPCReview

Storage/RAM:
MSI DR16-B 16x Internal DVD writer on HardwareZone
Corsair XMS TwinX 1024MB PC4400 2.5-4-4-8 DDR on Extreme OC
Corsair PC3200 DDR400 Value DDR memory kit on A1 Electronics
PDP System Patriot 1GB DC 3200+XBL on Techniz
Crucial Ballistix PC5300 DDR2 Memory on Madshrimps
512MB SanDisk Memory Stick PRO on Adrian's Rojak Pot

Mouse:
Xraypads Aqua 3 and Thunder8 mousepads on RBMods

Software:
Sid Meier's Pirates on Hi-Tech Reviews
Microsoft Digital Image Suite 10 on Hardware Pacers

Audio:
Creative Labs Audigy 2 NX External Sound Card on ocprices
Samsung Yepp YP-780V 256Meg MP3 Player on Tweaknews
Logitech Z-5500 5.1 Speaker on The Tech Zone

SFF/Systems:
Hush E2-MCE (silent, heatpiped cooled) Media PC on Trusted Reviews
IBM ThinkCentre S50 ultra-small PC on BIOS

Motherboard:
EPoX 5EPA+ on Legion Hardware
MSI MS-7093 ATi Express 200 (RX480) on OCWorkbench

Misc:
NeuNeo HVD108 High Definition DVD player on Futurelooks
Matrix Orbital MX2 Series USB Display on 3DVelocity



Display/Video:
BenQ 8ms response LCD screen on Hardware Zone
Inno3D GeForce 6600 GT PCI-E on OCC

Cooling:
Titan SIBERIA Cooler on Techniz
Zalman CNPS7700-AlCu Ultra Silent CPU Cooler on A True Review
CoolRiver Deluxe Watercooling Kit on OCTools
Asetek Vapochill LS on OC-Zone
Evercool Mini Water Cooler on Techniz
Evercool Ice Man Heat Pipe CPU Cooler on Techniz

Audio:
LTB True 5.1 6 Channel Surround Sound Headphones on CoolTechZone

Motherboard:
MSI nForce4 K8N Neo4 on t-break

Storage/RAM:
Transcend JetFlash 2A 256MB on Viper Lair
Mushkin PC3200 Level II Black on Controlled-Insanity

Case:
Sunbeam Transformer Case on OCIA
Mutant Mods Acrylic Mid Tower ATX Case on LAN Addict
E-Power Warrior Case on FastLaneHW

Misc:
HP Photosmart 375 on Bytesector
A4Tech Battery-Free Wireless Optical Mouse on ExtremeMHz
Sager 8790 Discount Laptop on TWL




Monday Afternoon (22 Comments) (link)
Monday, 29-November-2004 17:11:54 (GMT +10) - by Agg


You might have noticed it was a bit quiet from me last week. On the 19th I bought a motorcycle in Perth (from an #overclockers person!) and over the next week I rode it back to Sydney, via the Nullarbor and, well, all that hot flat stuff inbetween. It was a great trip - I'm considering doing a small writeup of the journey on OCAU, but here's a few of the (more than 100) photos I took on the way, to whet your appetite:



Thanks to aftahours, Mred32 and Gibbon for keeping the news page going while I was out of contact. Let's see if I can remember how to do this..

If you're one of the bazillion people who run or use a phpBB-based forum, you might want to check out this remote command execution flaw on SecurityFocus, thanks Andypoo. It's a simple one-line edit to close the security hole, or you can upgrade to the latest (2.0.11) version.

Apparently there's a security flaw in Winamp, too.

Sniper and TheWedgie both sent in this 950W PSU story on Xbit. Should let you run a few hard drives..

Speaking of PSUs, MadShrimps compared two passive ones from Silverstone and Yesico.

AnandTech have an article detailing their hosting architecture, detailing their move to ASP.NET. We had a recent article covering the process of building OCAU's current servers, if you missed it.

An updated version of DOOM3 for Linux has been released.

[H]ardOCP have been busy, with HL2 Benchmarks, an Ultimate System Guide and an NVIDIA SLI Upgrade Guide.

Hexus have part three of their own SLI guide posted.

Throttle Watch looks like a handy tool, for keeping an eye on whether your CPU is being thermally throttled. Seems to only work on Intel CPUs at the moment.

A failed WinXP upgrade has taken out 60,000 government PC's in the UK.

You might have seen all the fuss about the cheese sandwich religious artifact lately.. BigWilly sent in this piece of nutri-grain on Ebay which is much cooler.

From the PCDB: cas850 has an interesting car PC, while serious cooling is the goal for kayl.




Archive Updated (4 Comments) (link)
Sunday, 28-November-2004 20:04:50 (GMT +10) - by Agg


It's been a while since we last updated the Article and Review Archive. We've had a busy couple of months - check these out if you missed them the first time around:

OCAU Server Upgrade article.
Zensonic Z400 wireless network media player.
DVIco FustionHDTV DVB-T Digital TV tuner card.
Thermaltake Gamma Pad and Steelpad S&S hard mousepads comparison.
Thermaltake SilverRiver 3.5" HDD enclosure.
JetArt XCool NP5000 notebook cooler with USB hub.
Zensonic Z710 wireless headphones.
Travel Easy Cable Bag connectivity kit.
A4Tech BatteryFree Mouse and special mousepad.

We also had our second "5 Years ago on OCAU" catch-up recently, importing these articles into our current layout:

CPU Slug-Sanding
Pelter Experiment
Watercooling Experiment
Dugedug's Beer-Can Reservoir
James Collins' Custom Enclosure
Case Painting with Frank



PSU/Case:
SilverStone LC10M HTPC Case Video Review on 3DGameMan
NZXT Nemesis Elite Computer Case,/a> on A True Review
SilverStone Lascala SST-LC03 HTPC Case on The Tech Zone
Logisys UV Blue Acrylic Case on OCIA.net
Logisys Special Edition Dracula Case on Overclocker Cafe
SunBeamTech Samurai Case on CoolTechZone
Sunbeam Samurai Case on OCIA
Tunescout24 TSC24 HPC Rev. 2.0 PC Case on TecCentral
HEC Windmill Ultra Quiet 335W Power Supply Video Review on 3DGameMan

Cooling:
Thermaltake BigWater Watercooling Kit on Bjorn3D
ThermalTake TR2 M13 SE on Bytesector
Thermaltake HARDCANO 13 on Techniz
Scythe Kamakaze 2 HSF on ap0calypse.com
EverCool WC-301 Mini Universal AMD & Intel water cooled heatsink system on A1 Electronics
Thermalright SI-97 Heatsink on Techniz
ATake UV Two Color LED Fan on Phoronix

Digicam/Mobile Phone:
Canon PowerShot A400 on Trusted Reviews
Motorola V220 on Bytesector
Canon PowerShot S320 on Inside Project
Canon Pixma iP5000 on TrustedReviews

Memory:
PQI PC4000-1024DBL TURBOmemory on EOC
Corsair TWIN2X1024-5400C4PRO DDR2 Memory on Madshrimps
Mushkin PC4200 1GB DDR2 Dual Pack on Legion Hardware
1GB Mushkin PC3200 222 LII V2 Dual Pack Memory on Adrian's Rojak Pot
Corsair TwinX1024-3200XL Memory on PCStats

SFF:
Soltek Qbic EQ3801 (Socket-754) on HardwareZone

Storage:
X-MEM External Hard Drive on PDAToday
256MB SanDisk Memory Stick PRO on Adrian's Rojak Pot

Misc:
X-Micro WLAN 802.11g Wireless Router on Hi-tech Reviews
hp Photosmart 375 on Trusted Reviews
Creative Webcam Live! Pro on Rbmods
Ultra ULT31434 Connector Kit on SLCentral.com




Sisoft Sandra 2005 (3 Comments) (link)
Sunday, 28-November-2004 14:41:22 (GMT +10) - by Agg


SiSoft have released an updated version of their popular benchmarking and system information program, Sandra. Sandra 2005 has a few new features including a client-server setup, cooling/power monitoring and multi-core CPU support. As well as SMP (multi-processor) and SMT (multi-threading/Hyper-Threading) support we have added multi-core support for future AMD and Intel CPUs. The benchmarks have been optimised to schedule the optimum number of threads on the optimum (virtual) CPU on both multi-core and Hyper-Threaded computers.

As usual, we have a free OCAU-branded version mirrored on our server for fast Australian downloads:



Click for OCAU's Sandra Mirror Page





Motherboard/Chipset:
Tyan Tomcat S3098G2N-G on Phoronix
ATI RADEON XPRESS 200 Series on HardwareZone
Gigabyte 8GPXNP Duo Revisited on Tweaktown
Soltek K8TPro-939 on t-break
AOpen i855GMEm-LFS Pentium M Motherboard on HardwareZone
ABIT AG8 915P Motherboard on Bjorn3D
Albatron Mars PX915P-AGPe Motherboard on PCStats

Audio:
Creative Cardbus soundcard (Audigy 2 ZS Notebook) preview on OneTonneMusic
iRiver iFP-799 on Trusted Reviews
Logitech Z-680 5.1 surround speaker system on The Tech Zone
Ultra 8 in 1 MP3 Player on Raptor-Mods
Logitech Z-5500 5.1 Digital 500 Watt RMS Computer Speaker System on Tweaknews.net
Mushkin MP3/WMA/Voice Recorder on Viper Lair

Modding/Accessories:
Sunbeam Theme Thumb Screws on A True Review
Case Art's Full Sorted UV Molex Kit & PSU Modding Tool Kit on Oz Case Modz
OCZ Enhanced VGA & HDD Power Cables on BurnOutPC.com
Silverstone Technologies IO Panel on The Moditory
Silverstone Technologies 5.25" to 3.25" Transfer Bay on The Moditory

Keyboard/Mouse:
BTC 6300 Ultra-Slim Multimedia Keyboard on Hi-tech Reviews
A4Tech Battery Free Wireless Optical Mouse on Hardcoreware
A4Tech NB-30: Battery Free Wireless Optical Mouse on CoolTechZone
Logitech MX 510 Review on AuphanOnline.com
Steelpad QcK+ Mouse Pad on The Tech ZOne

Videocard/Display:
Galaxy GeForce 6600 256 MB PCI Express on Overclockers Online
ASUS AX800Pro X800 Pro on Adrian's Rojak Pot
Gigabyte 6600GT on Neoseeker
Albatron GeForce 6600 GT on Legion Hardware
Sapphire Hybrid X700 Pro on Trusted Reviews
Gainward GeForce 6800 GT Ultra/2400 Golden Sample Goes Like Hell 256MB on HEXUS
PowerColor X700PRO 256MB PCI-Express on Techniz
19" LCD Hansol H950 on OC-Service

Software/Games:
WinTasks 5 Professional on Bjorn3D
Doom III on HEXUS
NetObjects Fusion 8 Web dev software on BIOS
City of Heroes PC Game on Futurelooks
Medal of Honor Pacific Assault on Gameconnect
Resident Evil: Outbreak on HEXUS



A new regulatory filing from Florida-based firm Infinium Labs has revealed that the company needs to find fresh funding of around $11.5 million if it is to launch its Phantom game service next year as planned. Full story here. Thanks Dj_Pain

Heaps of people sent in that the counter-strike robber has been found guilty of murder.

In the UK, Microsoft is offering to replace counterfeit versions of Windows XP with legal ones. Full story on BBC.

Lycos has just started distributing a screensaver that they claim will hurt spammers. Thanks Ice_Cold!

For those of you that haven't got round to playing Half life 2, Phoronix has just posted some more screenshots for you to drool over.

Accelenation has had an interview with the senior technology manager, Mark Tekunoff at Kingston Technology.

BleedinEdge has an article posted discussing the differences between 90nm and 130nm CPUs.

Some music companies are finding ways to use P2P to their advantage, although RIAA still continues to keep sueing downloaders of MP3s via file-sharing networks.

TCMagazine has a comparison between the 4.10, 4.11, and 4.12 Catalyst drivers posted.

Alex sent in a news about a free tool that allows users to run applications with limited rights (eg. your browser) whilst logged in as an Administrator which makes it much less likely that you will be negatively affected by malware (spyware, trojans, etc).

According to TSN Internet's website they are offering ADSL2+ if you are on a 'TSN enabled exchange'. From their FAQ: Yes we will service customers beyond the standard 4.5kms from the exchange. We are currently evaluating how far we can go. We have heard some people say 15km is not a problem but we doing these on a case by case basis.

This guy started this mod back in July and has been updating his page quite often with the progress of the mod. His latest update has some pictures of the near finished look of the case, and it looks pretty cool indeed.

New Via Hyperion 4in1 drivers are available from Via Arena's site, version 455VP1.

Dan has more letters posted. In this issue: DVI to CRTs, MPEG rotation, smoke reduction, PC PhoneHome, LED lamps, and magnetic miracle cures.

Hardware Analysis has a brief article posted - Half-Life 2, the bane of ATI and NVIDIA's existence?



If you are playing Half Life 2, I definately suggest that you head over to TweakGuides and grab his latest indepth tweak guide to get the most out of this game.

Andrew sent in information about a vulnerability that has been found in the Java plug-in from Sun Microsystems. Find the full article about it here, including the link to updated versions.

This guy made his Playstation 2 portable, some pretty crafty modding in there. Thanks dred!

Dean from Overclocker Cafe sent in this: This is more of something that was too hip not to pass along instead of hardware news. In addition to several other things I collect, I collect 1:18 scale muscle cars. There is a small site called Junkyard Jewels that "restores" these 1:18 cars to look like something that was left under a tarp for 20 years. Here's their site.

A few people sent in this 600kW eight-wheeled electric car. Damn, I would hate to think how long the AA's last in that.

OCC has a How-to Make a CPU Keychain guide posted. This guide will take though the tedious art of de-pinning, and the construction of your very own CPU keychain.

IceTeks has posted an article regarding what exactly ".bin" files are.

The Barix Exstreamer is a neat little nugget of home automation technology, that lives to stream MP3 audio from a network. It's touted as a great way for home and commercial users to shift sound over local and wide area networks. And it works. Check out Dan's article here.

Dan also has more letters! In this issue, I hold forth about photo lighting, LED-lit apartments, twin-armature hard drives, scary magnets, headphone selection, USB juice extraction, vapour-screens, perpetual preposterousness, a scam store, and a beautiful human being.

Something that I am definately going to do, is mod my Xbox controller to use it on my computer as a USB device. Check out the guide on OCModShop.

Scientists are trying to use nanotechnology to cure diseases, ameliorate the energy crisis and reduce golf scores. Full story on CNN.

Apparently Longhorn (64bit Windows) will only work on 64bit processors, and not 32bit, according to this article. Thanks fester2001!

Mariomart sent in news that they (in Northern Territory) might have been the first to photograph a meteorite hitting earth.

Whirlpool have news about Broadband powered by ... power.

Recently Patrick Volkerding, the man behind Slackware Linux has become very ill. He put this note up on his ftp asking for help.

Relocate your activity light on your network card, but following this guide over on GideonTech.

Apparently heaven has been found. The Holodek Gaming Centre features 16 x 73 inch, 3 x 100 inch, 1 x 13 foot projector screens attached to Alienware PC's or Xbox's and an awsome looking 180 degree sphere for immersive gaming. You can even order food without leaving your desk! Gaming heaven! Thanks ACodingFettish!

Spode's Abode has a new article on memory. This article is aimed at understanding how memory works and what to look for when buying it. We also take a look at gaming performance on the Pentium 4 platform and see how different factors such as latency, and frequency can affect it. We also cover DDR and DDR-II memory. Check out their guide here.

Pimprig have a guide that deals with wireless network security and tries to briefly explain some of the jargon as well as recommend the best basic way to keep your data safe.



Having a browse through the PCDB and marky_boy's "Bovinator" made me chuckle. It looks like an oldish PCDB entry, but I thought I'd milk it for all it's worth. This case has the one feature that so many seem to lack - horns.

I don't know about the RAM, but there's definitely some bull .... in fact I think it's udderly fantastic.

I wonder if it's been beefed up any more since these photos were taken?



Click for the PCDB entry!





Videocard/Display:
NVIDIA GeForce 6600GT on AGP on bit-tech
GeForce 6600 GT vs Radeon X700XT on Legion Hardware
Asus eXtreme EAX600XT on PcStats
BenQ FP71E+ 17-inch 8ms TFT LCD on HardwareZone
Gigabyte GV-RX30128D X300 PCI-E VGA on Overclockers NZ
MSI RX800 XT on DesignTechnica
ATI Mobility X800 and X300 GPUs on Pc Perspective
Albatron Trinity Geforce PCX5750 PCI Express on Tweaknews.net
ASUS V9999 Gamer Edition 256-MB (GeForce 6800) on Sharky Extreme
VIA K8T890 & K8T890 Pro on TrustedReviews
ATI Mobility X300 & X800 on Legit Reviews
MSI RX800XT-VTD256E on HotHardware

Motherboard/Chipset:
Winfast 755FXK8AA-8EKRS SiS 755FX Socket 939 Mainboard on OCWorkBench
DFI LANPARTY UT nF3 250Gb Motherboard on 3dVelocity

Audio:
Logisys SP6002CL - 2.1 + 1 Multimedia Speaker System on Hi-Tech Reviews
Sony Network Walkman NW-HD1 on TrustedReviews
V-Tec V-MMV portable multimedia player on BIOS
Ultra Products ULT31576 8-in-1 MP3 Player on SLCentral
Shure E2c Sound Isolating Earphones on SLCentral

Storage:
Targus Defcon MDP Motion Data Protection on Maximum PDA
Verbatim Store 'n' Go Pro USB Drive on CoolTechZone
MSI DR16-B Dual-Layer DVD Burner on PcStats

Mouse/Mousepad/Keyboard:
Steelpad QcK+ on Phoronix
Everglide Xtreme Mouse Pads on MikhailTech
MonsterGecko PistolMouse FPS on PimpRig
BTC M993C 4D Wireless Ergo Office Mouse on Techniz
BTC Wireless Multimedia USB Keyboard on Techniz
Razer Diamondback High Precision Gaming Mouse on HardwareZone
Xtrac Mad Wax on MikhailTech

PDA/SFF:
Fujitsu Seimens Pocket Loox 720 on T-break
Shuttle XPC SB77G5 on Techreport

Misc:
Tech Station on OCIA
Enermax Multi-function Panel on GruntVillE
Pentax Optio MX4 on TrustedReviews
Corsair TWINX1024-4400C25PT DDR on Madshrimps



Software/Games:
Full Spectrum Warrior PC Game on AuphanOnline
Nintendo DS Preview on ByteSector
World of Warcraft on TechSpot
First Impressions: Doom 3 vs. Half Life 2 on Sudhian
Microsoft Works Suite 2005 on Hardware-Pacers

Networking:
Asante FR1104-G Wireless Router on Hi-tech Reviews
Compex WPE54G 2a Wireless Gateway on DesignTechnica

PSU:
Power Supply Selection Guide on BleedinEdge
Clever Power SPS-400 & SPS-500 Power Supplies on Bjorn3D
Thermaltake Silent PurePower - TWV480 on 3dGameMan
Tagan TG420-U02 420W i-Xeye Power Supply on OcPrices
Logisys 500W Acrylic Power Supply on ExtremeMHz

Case:
Aerocool Lubic Case on Oz Case Mods
Logisys Phantom PC Case on CreativeMods
Coolermaster Centurion 5 Aluminum/Steel case on Silent PC Review
Mercury Elite Case - Grey on 3dVelocity
XG Viper Enclosure on Viper Lair

Cooling:
Thermaltake BigWater Liquid Cooling System on The Tech Zone
Asetek WaterChill Antarctica Water Cooling Kit on ExtremeOC
Gigabyte PCU22-SE 3D Rocket Cooler Heatsink on FrostyTech
Coolermaster Hyper48 on Rbmods
Asetek Harddrive Cooler on BurnOutPC.com
Zalman ZM80d-HP Dual Heatpipe VGA Cooler on Pimprig
Swiftech H20-8600 AMD A64 water cooling kit on Madshrimps
AOpen ACP4SH Pentium 4 Heatsink on Frosty Tech



As most of you have probably heard, 16 year old Casey Donovan won the Australian Idol on Sunday night. Unfortunately, when Telstra was advertising her debut single to download from their site, somebody made a big mistake and forgot to put on the '.au' at the end of the URL on the advertisement. The site just doesn't 404, it goes to a gay porn site. Anyway, read the full article on it here, quite amusing. :)

The Inquirer has some pictures and information on the new ATI X850.

The Tech Zone has their Ultimate Techie Christmas Gift Guide up.

Just in time for the holiday shopping season, the Ars System Guide returns, bringing an update to the God Box, Budget Box, and Hot Rod. Some of the components have seen big changes in the last two months, and one particular availability issue has vanished, which means big changes for the God Box. If you're thinking about building a new system, or upgrading your current one, the Ars Technica System Guide is the place to start.

CordlezToaster pointed out that Smoothwall.org has been hacked. How very ironic! :P

Some of you leet Googlers might already know about this, but Flanman52 pointed out Google Scholar. Google Scholar enables you to search specifically for scholarly literature, including peer-reviewed papers, theses, books, preprints, abstracts and technical reports from all broad areas of research. Use Google Scholar to find articles from a wide variety of academic publishers, professional societies, preprint repositories and universities, as well as scholarly articles available across the web.

Neoseeker has some more information about Intel and NVIDIA's cross licensing deal that was announced on Friday.



Motherboards:
ASrock K8Upgrade-1689 socket 754 Athlon64 motherboard (upgradeable to socket 939) on OCW.
Intel's 925XE chipset with P4 Prescott on LostCircuits.

Memory:
Corsair TWINX1024-4400C25PT DDR RAM on Viper Lair.
Corsair TWINX1024-4400C25PT DDR RAM on ipKonfig.
Mushkin dual channel 1GB CL4 PC2-4200 DDR2 RAM kit on GideonTech.
Mushkin 1GB PC-3200 222 LII V2 Dual Pack DDR RAM on Adrian's Rojak Pot.

Graphics:
ATI Radeon X600XT shootout (HIS vs. Abit vs. GeCube) on TweakTown.
Sapphire 9600XT - remember that Half-Life 2 voucher? on Teamhardware.

Audio:
Altec Lansing AHP712 headphones with Active Noise Reduction on TheTechLounge.

Storage:
Fujitsu MAU3147 15k SCSI HDD on StorageReview.
Vantec SATA EZ-Swap removable HDD rack on techniz.
Akasa integral 2.5", 3.5" and 5.25" external enclosures on techniz.

Keyboards/Mice:
Gigabyte GM-W9C wireless optical mouse on HardwareZone.
ViewSonic ViewMateKP102 keyboard and MC201 optical mouse on Mikhailtech.
Logitech MX1000 wireless laser mouse at XYZ Computing.

Cooling:
Vantec IceberqDDR memory heatspreader on techniz.
Spire VertiCool HSF on Phoronix.
Vantec Iceberq BGA ramsinks on techniz.

Other Stuff:
Samsung SCD305 digital camcorder on PCUnleash.
Nintendo DS preview on Bytesector.
Targus Defcon MDP Motion Data Protection on PDAToday.
Asante FR1104-G 802.11g wireless router on Hi-Techreviews.



Callan sent in this interesting article on making a software RAID5 array.

Inertial sent in this article on CNN about Microsoft warning Asian governments that they could face intellectual rights-infringement lawsuits for using rival open-source operating platforms such as Linux.

TCMagazine has 38 new BIOS updates listed on their site.

nVidia are apparently going to be making Intel Chipsets. Read the article here.

Microsoft has released their beta Windows Update Services (WUS). Thanks fr33z3!

BurnOutPC.com has acquired some exclusive photos of the Vapochill Xtreme II Phase change cooler.

Over at Neoseeker they have compared a range of different Intel processors, from the S478 and the LGA-755 platforms.

IANAG has updated their Startup DB with more than 600 new entries.

The Tech Zone explains and illustrates how flash SSDs stack up against other storage devices in blade server applications.

Phoronix has just posted a new article on Video Games and Violence.



Ram:
Kingston HyperX KHX3200ULK2/1G on PCmoddingmy
Corsair PC-4400 Platinum Series Dual Channel Memory Video Review on 3dgameman

Storage/Optical:
MSI Mega Cache 15 on Spode's Abode
Kingston DataTraveler Elite 1GB USB 2.0 Flash Drive on Bjorn3D
LG GSA-4120B Super Multi DVD Rewriter on FrostyTech
Kingston Elite Pro CompactFlash on Legit Reviews

Video:
MSI RX800XT-VTD256E on Viperlair

Misc:
8COM BH220 Bluetooth Phone Headset on Mikhailtech
Samsung ML-2251N Laser Printer on XYZ Computing
A.C.Ryan and Vantec's Sleeving Kits on DataFuse.net
FIA On3 on DesignTechnica
AeroCool AeroBase Flashing Gaming Pad on ExtremeMHz

Cooling:
Asetek WaterChill CPU Water Cooling Kit on Techniz
Asetek WaterChill 3.5' Hard Drive Water Cooler on Techniz
Cooljag 2QC/180 1U Socket 478 Heatsink on FrostyTech
Thermalright XP-120 on LegionHardware
Scythe Kamakiri SCKKR-1000 CPU Cooler on XYZ Computing
Cooler Master X-Dream III Cooler on Tech-mods
Thermalright XP-90 Heatsink on OCModShop
Volcano 7+ Spire vs. WhisperRock IV on Oc-Service

Chassis/PSU:
Chenbro Xpider II on Hexus
Linkworld LPG8-43-P4 430W PSU on Pimprig
Epower Technology Warrior Case on Pimprig

Software/Games:
Halo 2 on Trusted Reviews
BBYY's PDF Transformer on BIOS
WinTasks 5 Professional on D-silence

Motherboard:
DFI K8M800-MLV (VIA K8M800) on HardwareZone
Soltek SL-K8TPro-939 on NinjaLane

CPU:
AMD 3000+ 3200+ 90nm CPU on AMDReview
AMD FX-55 on t-break

Mousepad:
Steelpad S&S Mousepad on Monster-Hardware
Steelpad 4D Professional Gaming Mouse Pad on Rojak Pot
XrayPad Aqua3 Large Gaming Mousepad on Tweaknews

Systems/Notebook:
Shuttle SB77G5 XPC on HotHardware.com
hp Pavilion dv1000 on Trusted Reviews



Thank god for Friday!

Gameconnect has a look at this game that you might not of heard of, Half-life 2 or something ;). Speaking of such, PC Perspective just published their findings on the performance of various graphics card on the newly released game.

If you are using a Mach GT, be careful when you next remove your Athlon64, it might lose half of it self upon removal, like this guy. Discussion on our forums here.

PCMechanic has another funny Under the Influence column posted, which lists stuff that we can all relate to, and laugh about.

From Howard @ Neoseeker: Over at Neoseeker today we take a look at some Intel processors - Socket 478 and LGA-775 are both included and the three cores for the two socket types are represented by the Northwood, Gallatin and Prescott. We also toss in three different platforms with the 875, 915 and 925x to see the relative performance differences between the different platform and processor combinations in desktop, media encoding and of course gaming tests. The result was 10 different processor/motherboard combinations with some surprising results. Check out the article here.

Zed sent in an article on New Scientist that has some information on the augmented reality game.

Bill Gates gets spammed the most in the world. He said Bill gets about four million emails a day, most of them spam.

The RIAA has been on another suing spree, this time around 750 odd students.

Hardcoreware has a look at the different types of portable storage that you can buy today.



The Tech Zone has posted up a How To Build Home Theater PC guide.

Sudhian have more meaty information on the process of physically creating a CPU from scratch. Read this article as a primer for the main article.

PolarFLO.com has released their new PolarFLO TT Series Pumps. Check their site for all the info.

Fester2001 spotted this article stating Microsoft came as close at it may ever get to supporting UNIX and Linux when it took a minority stake in integration vendor Vintela. I don't know whether I should be glad, or petrified.

HardwareZone have coverage on the launch of Creative's Zen Micro MP3 player, at the headquarters of Creative in Singapore.

Mmm, Wadges sent in this tasty lookin burger. From the article: Maybe this is a smart strategy because there are still folks out there who care about the taste and size of their sandwich, and less about their weight. :)

Phoronix have some Half-life 2 screenshots. So purdy.

Sharky Exteme blows another US$4000 on a high end Extreme Gaming PC.

BenQ is planning to start producing 8ms LCD displays during this month. Check out the full story here. Here's a link to the 17" and 19". Thanks Nick !

The Tech Zone has posted up 13 tips to prevent spam.

From John @ Madshrimps: A motherboard going by the name of "Stretto 2" rev 200 features 2 sockets for AMD 754 CPU's. The motherboard is up for grabs at a Taiwanese Yahoo Auction site. More info here.

Techspot has a high-end PC buying guide posted.

Dan has more letters. In this issue, the curse of ACPI, case metal choices, focus theft prevention, leech-only LANning, electrostatic filth, PCI via USB, and hacking pieces off motherboards.



This is pretty impressive: a DIY "Blade" server cabinet, set up for high-density computing with 22 PC's. I assume it's someone's Folding Farm..



Click for the PCDB entry! (4 pics)





Reviews

Notebooks/Systems:
MV Ixius Gaming Notebook on TrustedReviews
AMD Athlon 64 Mobile Theater on AMDBoard
Athlon 64 Notebook Reviews on AMDBoard
Fujitsu-Siemens LifeBook S7010 BT Notebook on XbitLabs
palmOne Tungsten T5 PDA on TrustedReviews

Videocard/Display:
GeForce 6600GT AGP on Hardware Analysis
Gigabyte GeForce 6600 GT on Legion Hardware
Sapphire PCI Express Radeon X800 XT on HotHardware
Samsung Syncmaster 193P 19 inch LCD on FutureLooks

Software:
Rome: Total War on AuphanOnline

Motherboard/Chipset:
ABIT AA8 and AG8 Intel Socket 775 on Tweaktown
ATI XPRESS 200 ATI's new A64 PCI-E Chipset on Hexus
Gigabyte K8VT800 Pro on PCmoddingmy
Epox 9NDA3+ on PCstats

Storage:
Lite-on Dual-Layer burner SOHW-1633S Bjorn3d
Spire - CF107-NEB - External HDD Enclosure on COD

Misc:
WireWeights gadget on ExtremeOC
Skype - Voice over IP / VoIP Communication on PCStats
A4 Tech NB-30 Battery Free Wireless Optical Mouse on Hardware-Pacers, OCAU's review here.
HP LaserJet 1320 on TrustedReviews

Ram:
Corsair TwinX1024-4400C25PT 1Gb Dual Channel DDR550 XMS Kit on OCTools

Cooling/Modding:
Cooljag E44C/180 1U Socket 478 on FrostyTech
Flexiglow UV Reactive Neon Paint on Viper Lair

Chassis/PSU:
Cooler Master Cavalier 1 (CAV-T01) Case Video Review on 3dGameMan
Enermax 470 watt Noisetaker PSU on OCIA
Nemesis Elite Edition Case on Techniz
Antec Sonata Mid-Tower Case on Hardcoreware
Thermaltake Purepower Fanless Power Supply on AuphanOnline



Well it seems that Hong Kong is roughly 100 times ahead of us in Internet technology. HKBN has launched the world's first 100Mbps and 1Gbps residential broadband services. And I thought I was cool with my 0.0015Gbit internet connection! :P

Adrian's Rojak Pot have yet another guide for us, this time it is their final part of the definitive Virtual Memory optimization Guide.

The Radeon 9550 was lately introduced, which turned out to be the exact same core as the Radeon 9600 (RV350) and the only difference being the slower timing. So OC-Service has a little play and tries to get a 9600XT out of it.

AuphanOnline shows you how easy it is to set up your own home Windows Server with their latest guide.

PARIS The first European spacecraft sent to the Moon has entered orbit there, the European Space Agency said on Tuesday. Full story on IHT.

Sony makes progress towards smaller Blu-ray/DVD Players. Full article on PC World.



The Tech Lounge has been playing and testing Half-life 2 with 6 different nVidia and ATI cards, from the X800XT to the 5950.

As expected, the release of Half-life 2 put a huge strain on the Steam Authentication servers, and quite a few are still complaining about still having delays on playing the game. Lucky for me, I got playing at around 6:10PM, 10 minutes after the official launch. :)

Dan has a look at the mysterious world of power filtering in his latest column, here.

A tiny unmanned NASA "scramjet" soared above the Pacific Ocean yesterday at nearly 10 times the speed of sound, or almost 7,000 mph, in a record-breaking demonstration of a radical new engine technology. More info on NWSource. Hmm, gotta get one of those fitted to my Commodore!

The Motion Picture Association of America has filed complaints in federal court against individuals accused of sharing pirated copies of films on the Internet. The MPAA plans to offer a computer program to sniff out movie and music files, as well as any installed file-sharing programs, on a user's computer. Full article on Newsfactor. The MPAA states that the program that they will provide will be free, and you don't have to pay for it ! How kind. :)

Iceteks explains the JPG, GIF, BMP, and PNG formats in detail, and which file is better to use in certain circumstances.

The alarm bells are ringing for the Pentium 4 560, as Tom's Hardware Guide states that the huge temperature that the processor is hitting (74°C) and the processor's thermal throttling may infact damage the processor over time.

Thetron sent in a guide showing you how to upgrade Red Hat Linux/Fedora Core with yum (Yellow dog Updater, Modified).

The guys over at TCMagazine have 45 new BIOS updates listed by brand.

If you are a broadband user, then I urge you to do Whirlpool's Australian Broadband Survey 2004. It's designed to give the consumer a voice about how they feel about their broadband provider and the state of broadband in Australia generally.

PCStats has 104 more tech tips for Windows XP, which they say makes using Windows XP faster, safer and more enjoyable.

Are you shopping for a digital camera and overwhelmed by the sheer number of choices on the market? Fear not, The Tech Zone has a new guide on how to chose the right digital camera.

I reckon this is the most coolest thing that I have seen in ages, your very own DIY video projector. Thanks Bernie!

nVidia has released a new set of Forceware beta drives for Windows 2000 and XP. Grab them off Techspot here.



CPU:
Intel Pentium4 3.46 Extreme Edition reviewed by LostCircuits.

Motherboards:
Intel 925XE Chipset reviewed by TweakTown.

Memory:
OCZ DDR Booster Diagnostic Device reviewed by PC Modding Malaysia

Cooling:
Scythe SCKKR-1000 KAMAKIRI Heatsink reviewed by Hi-Tech Reviews.
asetek Antarctica LGA775 Water Block reviewed by ViperLair.
Alphacool NexXxos XP Waterblock reviewed by ProCooling.
Waffer PC AirCon PAC 400 reviewed by Techniz.
Thermalright XP-90 reviewed by OverClock Intelligence Agency.

Cases:
E Power Warrior Gaming Case reviewed by Overclocker Cafe.
SilverStone LC06 Mini-ITX Case reviewed by 3DVelocity.
SilverStone TJ-05 reviewed by FastLaneHW.
Thermaltake's Silent Power Supply reviewed by Legit Reviews.

Storage:
Gigabyte GO-M1600B Multimedia DVD Drive reviewed by HardwareZoom.

Audio:
eDimensional AudioFX Force Feedback Headset reviewed by TechSpot.

Mouse:
XTrac mouse mats reviewed by A1 Electronics.

Cameras:
Canon PowerShot G6 reviewed by TrustedReviews.

Misc:
Tom Bihn Brain Cell and ID Messenger Bag reviewed by XYZ Computing.




NVIDIA GeForce 6600 GT AGP (20 Comments) (link)
Wednesday, 17-November-2004 18:47:15 (GMT +10) - by Agg


NVIDIA have announced their GeForce 6600 GT video chipset is now available for AGP-based PC's - previously it was only available on PCI-Express. As an extension of the award-winning GeForce 6 Series, the GeForce 6600 GT graphics processor is the first AGP midrange GPU to support Microsoft® DirectX® 9.0 Shader Model 3.0, and a superscalar architecture for unprecedented performance.

Coverage on AnandTech, Beyond3D, Firing Squad, Gamers-Depot, Guru3D, HardOCP, Hexus, HotHardware, NeoSeeker, NVNews, PC Perspective, Tech-Report and TrustedReviews.




Half Life 2 (1 Comments) (link)
Wednesday, 17-November-2004 14:42:36 (GMT +10) - by Agg


It's here, finally! Actually, people have been playing it since late last night. Head on over to our Games forum for the latest info, including a Half Life 2: Gameplay thread (which may contain spoilers). If you're having trouble getting the game to download, unlock, or play properly, try our Half Life 2: Issues thread.




Zensonic Z400 Media Player (6 Comments) (link)
Wednesday, 17-November-2004 04:15:06 (GMT +10) - by Agg


Zensonic's Z400 provides wireless access to your audio, video and image files on your TV or home theatre setup. Gibbon checked it out for us in a detailed 5-page review:



Click for the review!





CPUs:
Intel P4-570J CPU on HEXUS.net.
Intel P4-570J CPU on The Tech Report.
Intel P4-570J CPU on AnandTech.
AMD Athlon64 FX-55 and Athlon64 4000+ CPUs on 3DVelocity.

Motherboards:
FIC KT-748 SIS748-based Athlon XP motherboard on OCModShop.
Gigabyte GA-K8NXP-9 nForce4 Ultra-based socket 939 motherboard on OCW.
Soltek K8TPro-939 VIA K8T800-Pro-based socket 939 motherboard on Legion Hardware.
MSI 915P Neo2 i915P-based LGA775 motherboard on Digital-daily.

Graphics:
ATI Radeon 9250 on HotHardware.
Inno3D Tornado GeForce FX5900 on PCmoddingmy.
ATI HDTV Wonder HDTV tuner card on VR-Zone Hardware.

Audio:
Logitech X-230 2.1 speakers on CoolTechZone.
Niob NB110 MP3 player on Rbmods.

Cases/PSUs:
NZXT Nemesis Elite ATX case on hardCOREware.
Ultra Products Dragon case on ap0calypse.com.
Aspire ATX-MR500W Concord Series aluminium PSU (video review) on 3dGameMan.

Cooling:
AMD Athlon64 HSF roundup on Digital-daily.
Polarflo TT CPU waterblock on Controlled-Insanity.
Swiftech MCX64-V and MCX6400-V HSFs on PC Perspective.
Cooljag JACE2DC/180 low profile 1U socket 478 HSF on PCStats.

Systems:
Evesham Axim Xcelsior A64 4000+ PC on TrustedReviews.
Acer TravelMate 3201XCi notebook with ATI Mobility Radeon 9700 on X-bit labs.
LG LT20-188R notebook/tablet PC on Digital-daily.

Other Stuff:
Intel BTX form factor preview/discussion on Anandtech.
Diskology Disk Jockey HDD diagnostic tool on Ars Technica.
Coolmax Xtreme Files F1-B external USB2.0 HDD on Silent PC Review.
Zboard gaming keyboard on Spode's Abode.
SteelPad 4S mousepad on Hard-h2o.
X-Trac Ripper, Zoom and Pro HS mousepads on Madshrimps.




Tuesday Afternoon (7 Comments) (link)
Tuesday, 16-November-2004 16:32:30 (GMT +10) - by Agg


A high-speed "tilt train" running between Brisbane and Cairns has derailed overnight. Fortunately nobody was killed, but there have been many injuries.

Gibbon and Jimx both sent in this photographic record of the Russian Empire. What's interesting from a geeky point of view is that the images were shot in black and white, but using coloured filters. Now they can be assembled into colour photos, giving a glimpse back into the world before WWI that wasn't possible previously.

NASA are planning a Mach 10 (11,200km/h) flight, but had to delay their current attempt. Unlike rockets, scramjets would not have to carry heavy oxidiser necessary to allow fuel to burn because they can scoop oxygen out of the atmosphere.

Sun's Solaris 10 is likely to be available free for people who don't want support direct from Sun. Sun in recent years has been hit by a shift to low-cost Intel-based servers running Linux and Windows.

Dan has yet more letters. If I had a dollar for every time I've said that.. I'd have about $130.

Excessive computer usage has been linked to glaucoma, a potentially blinding illness. Heavy computer users who were farsighted or nearsighted seemed to have a higher risk for visual field abnormalities, say the researchers.

If you're a dummy who wants to learn unix, this guide on ARP may be for you.

From Jan: i would like to submit the following links: Part1, Part2, Part3. they describe what can happen if you use ie6 on an unpatched system. the results are fatal indeed. the series of articles gives an in-depth view on what happens if you accidently visit the wrong site on the net.

This is just bizarre. Bored geeks and toilets are a bad mix, thanks (I think) lunar_c.

Tim notes that AVG 6 will reach end of life soon, so if you're using this free-for-personal-use virus software you should upgrade to version 7. I particularly like the way you need to know what version of the program you're using so you can find the correct menu to tell you what version you're using. :)




Tuesday Midday (8 Comments) (link)
Tuesday, 16-November-2004 12:29:06 (GMT +10) - by Agg


GameSpot have a Half-Life 2 (p)review posted. Expect a whole pile of these over the next couple of days as the game is finally released.

Soyo are apparently quitting the motherboard business, focussing on other things. One of the first enthusiast boards I ever bought was their SY-6VBA-133, which had some quirks but served me well. We haven't seen much of Soyo in the Australian market for a few years now, though.

AMD's future CPUs won't follow the K naming scheme any more, it seems. Maybe they're concerned about consumers thinking a K9 CPU would be a bit of a dog.

Xbit looked at a new SATA HDD family from Western Digital, testing the 250GB model. They also compared two Acer TravelMate notebooks.

TrustedReviews compared two mobile chipsets: NVIDIA's GeForce Go 6800 and a pre-production sample of ATI's Mobility Radeon X800 (codenamed M28). Bit-Tech meanwhile pitted their GeForce 6800GT and Radeon X800 Pro against each other.

The ACCC has noticed some flaws in Telstra's argument that slashing broadband prices had promoted competition, thanks Sniper. The Australian Competition and Consumer Commission said some of Telstra's broadband rivals were actually making losses, but were doing so in order to build up their customer numbers.

This is a little old now, but apparently Microsoft have been sprung using pirate software to make the sound samples included with WindowsXP, thanks tjmc.

HardOCP had fun overclocking the A64 3200+ 90nm CPU recently.

Microsoft are leaving Itanium 2 in the cold, not supporting it in an upcoming Cluster Edition of Windows Server 2003.

Slashdot reported recently on a How Computers Work book that was written in 1971. For more blasts from the past, check out our Time Warp Computer Pricing article.



If you're a Pink Floyd fan like me, you'll love this one. Even if you're not, you have to admire the effort that went into this "The Wall"-themed case:



Click for the PCDB entry! (9 pics)






Tuesday Morning Reviews (0 Comments) (link)
Tuesday, 16-November-2004 03:52:53 (GMT +10) - by Agg


Cooling:
Arctic Cooling Super Silent 2L AthlonXP CPU cooler on MadShrimps.
Thermaltake BigWater watercooling kit on GruntVille.
Cooler Master Hyper 48 P4 CPU cooler on ViperLair.
Microcool motherboard coolers on LegitReviews.

PSU:
AcBel 450W Intelligent Power Series on TweakTown.
Q-Tec 500W PFC Big Fan on XtremeResources.
Antec Phantom 350W on Bjorn3D.

Cases:
Logisys Dracula on OCIA.
Beantech Igloo 11 on OCrCafe.
E-Power Technology Warrior on Hardware-Pacers.

Storage:
Seagate Cheetah 15.4 15k-rpm SCSI HDD on StorageReview, thanks kasi.
Seagate 7200.7 SATA HDD with NCQ on ByteSector.

Mouse Etc:
Microsoft IntelliMouse Explorer for Bluetooth on TheTechZone.
Razer Diamondback Gaming Mouse on TheModFathers.




A4Tech BatteryFree Mouse (14 Comments) (link)
Monday, 15-November-2004 17:23:07 (GMT +10) - by Agg


Yoink has looked at this new mouse for us, which we actually mentioned it on the news page recently. Requiring no batteries, the mouse is powered by induction from the mousepad, which plugs into a USB port: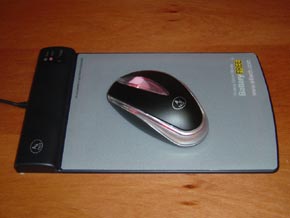 Click for the review!





Gamespot has a facinating read about the final hours on Half-life 2 and the course it has run up until its release.

OCInside has done an extensive update on their Interactive AMD Socket A Product ID Guide. With this guide it's possible on the basis of the numbers and character on the Socket A CPU to get the Vcore, CPU temperature, size of the L2 cache, and officially given FSB and now also the multiplier of the CPU.

Pimprig has the new Overclockulator available for download. This new version includes a revised interface with new clock detection features. In case you passed up the previous releases this utility includes some handy little apps including a CFM calculator, FSB/Multiplier Calc., a required PSU Wattage Calc. and more.

AuphanOnline has a guide on setting up a wireless network, listing the pros and cons of going wireless.

OC-Service has just posted a guide on getting more out of your Soundblaster Live!

Scott sent in news that Autopatcher 2000 has been released.

Digital Silence has updated their PCI Express Reference Guide. New additions to this guide include recently announced chipsets from Intel and NVIDIA, future chipsets from VIA as well as Gigabit Ethernet controllers that use PCI Express.

TheTechLounge has their High-End Buyer's Guide posted.

OCIA.net has posted a beginner's guide to overclocking.

OCModShop has a guide on making your own window appliqué.

The USB memory key appears well on its way to replacing the floppy drive completely. As you will see here though, there's a lot more you can do with your USB memory key than just transfer files. In this guide, PCstats will reveal eleven tips, tricks and projects for getting more out of your current USB memory drives than you may have known was possible. Full article here on PCStats.

Google will gradually roll out POP3 (Post Office Protocol) support over the coming weeks to users of its Gmail service, allowing them to use the feature to download e-mail messages from Gmail servers to e-mail applications on devices such as PCs and wireless handhelds. Full story on PCWorld.

Dan plays with some flashy lights, he has a look at three of the 1700 or so that Peak LED Solutions has to offer.

Rojak Pot has their fourth part of the Virtual Memory optimization Guide posted.

The Associated Press reports that Marvel Enterprises is suing two firms behind role-playing game "City of Heroes," claiming it allows players to make virtual characters that are too similar to Marvel's heroes. Full story here.

TCMagazine has a new exclusive tool posted, Glonim is a realtime patch for Windows that adds many "cool" features to the operating system, some probably never seen before.

A1 Electronics.net have just posted their latest review of the Modded Speeze AtlanticWave.




Sunday Evening Reviews (1 Comments) (link)
Sunday, 14-November-2004 18:45:17 (GMT +10) - by Agg


Motherboards:
Gigabyte GA-K8NXP-9 nForce4 S939 A64 on PCStats.
Gigabyte GA-K8VT800 Pro S754 A64 on Hexus.
ECS 755-A2 S754 SiS755 A64 on PCPerspective.
ABIT KV8 Pro-3rd Eye S754 A64 on ViperLair.

CPUs:
AMD Athlon64 4000+ on TodoReviews.
Intel Celeron D on Phoronix.

Networking:
WarDriving World Platinum Pro Kit on PimpRig.
MSI HomePlug Adapter (EC14H) for Ethernet-over-Power on HWZone.il.

Storage:
MSI's DR16-B 16X DVD+/-R / RW Dual Layer DVD burner on HotHardware.
Western Digital Raptor WD740GD hard drive on XYZComputing, our review here.
TDK 8X DVD+/-R Media on HWZ.

Systems:
Sony VAIO VGC-M1 mini-PC on BIOSMag.
Elonex Lumina Windows Media Center HTPC on TrustedReviews.
Sky Hawk IMC-6371 Mini Barebones (video review) on 3DGameMan.

Audio:
8Com Digital Bluetooth Headset on RBMods.
Logisys SP6001BK 2.1 Speakers on MikhailTech.
Altec Lansing inMotion OYOYO headphones on ATrueReview.
Mento HSMT-UD Headphones on LegitReviews.
Logitech Precision PC Gaming Headset on TweakNews.

Misc:
Apex TU-150 black case on Moditory.
Antec NEOPower 480W PSU on DataFuse.
Thermaltake Circlefire Multi-Media Drive Bay on TweakNews.
Gigabyte 8TRX330-L on Radeon X700 Pro video card on LegionHardware.
Crucial Ballistix PC2-5300 667MHz DDR2 memory on Bjorn3D.




Saturday Afternoon (4 Comments) (link)
Saturday, 13-November-2004 14:17:15 (GMT +10) - by Agg


ArsTechnica cover malware - what it is and how to prevent it. On a similar note, TheTechZone examine Adware, Spyware and monitoring software. Meanwhile, TCMag have an antivirus and spyware roundup to keep you up to date.

HardOCP and T-Break are the latest to look at ATI's Radeon XPRESS 200 motherboard chipset for A64.

Speaking of ATI, there are new version 4.11 Catalyst drivers available, and hot on their heels come a version 4.12 BETA. The BETAs are aimed at fixing a PunkBuster issue. TacticalCenter have an interview with ATI about their Linux drivers.

Dell seem to be edging closer to using AMD chips in their server products.

Intel will have a new CEO soon, when Craig Barrett retires. He's not an engineer. Unlike his predecessors, who all had advanced science degrees, Otellini has an MBA and a background in finance and marketing. That could help him make Intel's business operations as streamlined as its manufacturing plants.

Mike noticed a big issue for 3D game developers, a patent suit over an old patent for displaying 3D images on a monitor. Electronic Arts, Take-Two Interactive, Ubisoft, Activision, Atari, THQ, Vivendi Universal Games, Sega, Square Enix, Tecmo, LucasArts, and Namco Hometek are all named as defendants in the case.

Seven dual xeon motherboards "take the Opteron challenge" on TomsHardware.

Speaking of TomsHardware, they've looked at something that has caught my eye lately. At least 3 manufacturers have hinted at CPU multiplier unlocking for P4's, but there hasn't been the explosion of interest I would have expected. Turns out it is possible, but only in a limited fashion. More info on THG here, with a little more here from TechReport.




Saturday Afternoon Reviews (0 Comments) (link)
Saturday, 13-November-2004 13:34:06 (GMT +10) - by Agg


Cooling:
Alphacool NexXxos XP CPU waterblock on MadShrimps.
Zalman ZM80C-HP +OP1 video card cooler on PCMech.
Zalman CNPS7000A-ACu CPU cooler on PCMech.
Gigabyte 3D Rocket CPU cooler on PCUnleash.
Thermaltake Big Water 12cm Liquid Cooling System on BigBruin.
DangerDen D4 Pump and HDPE Bay Reservoir on GruntVille.
Waffer PC AirCon PAC 400 system cooler on OCTools.

Cases:
Logisys Janus on Phoronix.
CoolerMaster Cavalier 1 on OCOnline.
Akasa Eclipse 62 on Hexus.

PSU:
Antec NeoPower 480 Modular on LegitReviews.
Ultra X-Connect 500W on ExtremeOC.




Friday Afternoon (55 Comments) (link)
Friday, 12-November-2004 13:37:28 (GMT +10) - by Agg


A predicted, Halo 2 broke all the sales records. The game's $125 million opening day lives up to Microsoft predictions that "Halo 2" would eclipse even the biggest Hollywood openings. "Spider-Man" holds the record for biggest opening weekend box office take, raking in a comparatively paltry $114 million over three days.

Hexus found a gallery of retired supercomputers at a vendor near them.

A few people complained about this new domain transfer policy - better make sure your records are up to date, or your domain could be transferred to someone else without you knowing.

Winamp is expected to no longer be developed, thanks BLeR. More info here, thanks Timbot. I've actually found Winamp5 to be pretty annoying, slow and bloated. So, what's the recommended way to play your perfectly legal MP3's now, besides an iPod?

Here's more info on that phishing trojan, that acts like a virus and steals your online banking info, thanks Max.

This study says Linux is the most breached O/S, and we should all be using Apple or BSD solutions.. hmm, right, thanks Matt.

From fourth: Fedora Core 3 has been released. Torrent is here and bigpond have a free (not counted for Bigpond users) copy as well. It doesn't contain the 1.0 Firefox, shame they didn't wait that extra day! You can grab the four ISO images from AusGamers too: 1, 2, 3, 4.

Anandtech have an interesting article about clustering XBOXes running Linux.

Smack01 sent in this virtual bartender flash timewaster, who follows your commands. Possibly not work safe.. depending what you ask her to do, I guess. :)




Friday Morning Reviews (0 Comments) (link)
Friday, 12-November-2004 03:50:36 (GMT +10) - by Agg


Cooling:
Titan Siberia 12cm K8 CPU and System Cooler on BigBruin.
Swiftech H20-120 Rev2 A64 Watercooling Kit on TweakTown.
Cooler Master Hyper 48 CPU cooler on PCPerspective.
T-Zero Thermal Compound on MadShrimps.

Cases:
ePower Tech Warrior Gaming Case on Phoronix.
ePower Warrior on ShortMedia.
Raidmax Samurai on OCrCafe.

Memory:
Crucial Ballistix PC4000 on XtremeResources.
Mushkin PC3200 L2V2 on ViperLair.

Video Cards / Monitors:
Asus V999 Ultra Deluxe GeForce 6800 Ultra on PCPerspective.
Acer AL1921ms TFT Monitor on TrustedReviews.
MSI RX700PRO-TD256E on Hexus.
Club 3D OmniChrome S4 on TrustedReviews.
Gigabyte GV-NX66T128D-3 GeForce 6600GT PCI-E on OCNZ.

Audio Visual:
Altec Lansing AHS-602 Headset on TheTechZone.
Creative Zen Portable Media Center video player on RojakPot.
Samsung YEPP YP-T5H 128MB mp3 player with FM tuner on FutureLooks.
Paradigit Enjoy Y165 Media Centre on TCMagazine.

Printers:
Primera Signature Z1 CD/DVD Printer on ExtremeMHz.
Brother MFC-620CN on BIOSMag.

Modding:
Flexiglow UV Reactive Neon Paint on RBMods.
ACRyan Backy and Xneon SATA on PimpRig.
Blackfire4 Fan and MORF Kit on PimpRig.
Matrix Orbital MX212 PC-Bay Insert on PCStats.

Misc:
USB Computer Desk Lamp on ExtensionTech.
Vantec NexStar 2 External 5.25 Drive Enclosure on Hi-TechReviews.




Interesting Forum Threads (0 Comments) (link)
Friday, 12-November-2004 02:47:10 (GMT +10) - by Agg


A quick snapshot of what's happening in the forums:

OCAU Avatar Mosaic in Graphics and Programming (very cool!).
Got to love working on nice fast servers in SMP & Clustering.
Waterchiller in the making: -35C on the first run in Extreme Cooling.
New Audigy 4 in PC Audio.
Recommendations for a RAID setup? in Storage, Backup and Memory.
How much faster does A64 fold compared to XP? in Team OCAU.
PC for very harsh environments in Overclocking and Hardware.
Security clearance - how to apply for? in The Pub.
Xbox CarPC? in Other Toys.
Lego!! in Other Toys.
Halo 2 Gameplay in Games.
World of Warcraft Discussion in Games.
Good air dogfighting game in Games.
No more Winamp in TV, Movies and Music.
What zapped me? in Modding & Electronics.
VIA's dual-core CPU may upstage AMD and Intel? in VIA Hardware.
It was a rainy weekend for motorsport in Photography.
Telstra Rally Australia (lots of pics) in Photography.
Do you need to diet for good physique? in Sport, Fitness & Health.




Thursday Afternoon (1 Comments) (link)
Thursday, 11-November-2004 14:16:57 (GMT +10) - by Agg


Bit-tech have a new Blackmesa case mod project posted, with part one and part two up.

SpodesAbode looked at fifteen hard drives on SATA and PATA interfaces. This group test covers 15 different drives across 10 model ranges and 5 major manufacturers.

Bjorn3D meanwhile looked at a few UPS products. Bonnie. Charlie. Frances. Ivan. Jeanne. Are these the names of 17th century British ships? Paris Hilton's puppies? Guests at a swinger's party? No, they were Atlantic hurricanes in 2004 that had a direct impact on my home state of Florida.

More ATI XPRESS 200 chipset coverage on HardwareAnalysis and LegitReviews.

VIA-Arena have an article about understanding PCI express. Despite the fact that there is no evident bottlenecking of the AGP 8x bus, people were still expecting a bus that offers twice the available bandwidth to make a difference.

NVIDIA now have a certification program for SLI-related hardware and software. Tech-Report have more info, as do PenStar.

InsaneTek cover Athlon64 overclocking in some detail.

OneTonneMusic talk a little about some new sound cards from E-MU, now a subsidiary of Creative.

DigiTimes report that over half of the world's top 500 supercomputers are now powered by Intel Xeon processors. In terms of individual processors, there are now 142,065 Xeon CPUs, 42,048 Itanium 2 CPUs and 10,572 other CPUs from Intel in use in TOP500 systems.




Thursday Afternoon Reviews (0 Comments) (link)
Thursday, 11-November-2004 13:21:21 (GMT +10) - by Agg


Motherboards / CPU:
AMD 90nm A64 3500+ CPU on LegitReviews.
Gigabyte 8TRX330-L ATI RX330 P4 mobo on LegionHardware.
ABIT AV8 S939 A64 mobo on LegitReviews.
EPoX EP-8RDA6+ PRO SocketA mobo on PyroPort.
ATI Radeon XPRESS 200 A64 mobo chipset on Beyond3D.

PSU:
Tagan TG420-U02 (iX-eye) on 3DVelocity.
Aspire Concord 500W Aluminium on FastLaneHW.
XG Vigor 500 on LANAddict.
HEC Windmill 385W on Techniz.

Storage:
HighPoint RocketRAID 1640 PCI 4 Channel SATA RAID Controller on HardCoreWare.
Highpoint RocketRAID 1820A PCI-X SATA RAID Card on TweakTown.
Hitachi Travelstar 5K100 5400rpm 2.5" HDD on Hi-TechReviews.

Laptops:
Gigabyte N512 on DesignTechnica.
Gigabyte N512 on HWZ.




Press Releases (5 Comments) (link)
Thursday, 11-November-2004 04:13:13 (GMT +10) - by Agg


ABIT announced CPU Accelerator Technology on their AA8 and AG8 motherboards. CPU Accelerator basically enables users to change the multiplier factor of their CPUs. By altering the CPU multiplier, users can more easily find the optimal operating speed of their systems for massive performance gains. CPU Accelerator allows users to run their 800MHz FSB CPUs at a 1066MHz Front Side Bus. More info in this 1MB DOC file.

ATI announced that the vast majority of Digital Cable Ready HDTV sets use their NXT2003 chip. The NXT2003 is the industry's first single chip off-air DTV and unidirectional cable receiver. DCR HDTV sets are rigorously tested to insure quality operation. Eleven consumer electronic companies have announced digital cable certified HDTV sets. More info on their website here.

HyperTransport Consortium announced a new expansion interface. The new HyperTransport EATX Motherboard/Daughtercard Specification defines an interface and form factor specification for an EATX motherboard connector and HyperTransport add-in cards. The EATX motherboard is a popular architecture used in high-performance workstations, servers, embedded systems and storage systems. More info here on their site.

Western Digital annouced some small, rugged USB drives. WD Passport Portable Drives were designed to serve as a digital file briefcase by enabling owners to add instant extra storage; slip the drive in their pocket for on-the-go convenience; back up their notebook computers for extra data safety; easily share files between computers; and lock up the portable hard drive for extra security.* An 80 GB WD Passport Portable USB Drive can store approximately 20 2-hour DVD-quality movies or over 1,300 hours of music. More info on their website here.




Wednesday Afternoon (24 Comments) (link)
Wednesday, 10-November-2004 15:14:52 (GMT +10) - by Agg


There's new video drivers from NVIDIA, version 66.93 WHQL, and ATI, version 3.14.6 for Linux.

Laurens spotted something interesting. The Lutec 1000 is the first free energy machine to be developed to commercial stage anywhere in the world. Hmm, whenever I hear the words "free energy" Mr Newton springs to mind, but I guess it's something to keep an eye on. Australian invention, too.

GamePC looked into using a Pentium M, being a mobile CPU, in a desktop PC.

A bazillion people sent word that Firefox 1.0 has been released, with a tweaking guide here thanks Mickyleiu and more info on THG, thanks Wai. AusGamers have a mirror of this alternate web-browser which is growing in popularity.

InsideProject looked at squeezing resources out of your gaming PC.

Dan has more letters.

World of Warcraft has entered free open beta now, thanks Ryan. You can download the client from AusGamers here and here. That's a 2.5GB download in total, and when you're done, there's a 20MB patch, too. (The signup is closed now. And be thankful if you didn't get in, I haven't had a decent night's sleep since WoW took over my life. *uncontrollable sobbing* - Sciby)

Novell have rolled out their Linux Desktop 9 product. Developed with SUSE underpinnings and based on Kernel 2.6, Novell liberally sprinkled its desktop OS with a host of productivity and business-centric apps. Bear in mind it's non-free, however.

Intel had a Developer Forum recently - HWZ have a report on it. Hexus meanwhile cover their latest roadmap updates.

This is one of the best modded PC's evar!!1 Well, it made me laugh, anyway. This one from Apovis2 turned out pretty nice. A BP6 with dual C366's at 734MHz is astounding.. more info here, but more pics would be good.




Wednesday Afternoon Reviews (0 Comments) (link)
Wednesday, 10-November-2004 14:22:11 (GMT +10) - by Agg


Cases:
Blue Dracula Limited Edition on Tech-Mods.
Raidmax Samurai on OCrCafe.

Video Cards:
MSI NC6800 Ultra-T2D256 GF 6800 Ultra on HWZ.
Albatron GeForce PC6600 on PCStats.
ATI Radeon X800 Pro on OCProjects.
VisionTek Xtasy X800XT on 3DVelocity.

Systems / SFF:
MV Ixus 3.6 Laptop (GeForce 6800 Go) on Hexus.
AOpen EX915 XCube SFF on PCStats.

Audio / Visual:
Logisys 2.1 Clear Speaker Set on WarCry.
HC Technology DH-720G Dolby Headphones on OCModShop.
Logitech Z-2200 Speakers on OCOnline.
Sharp XVZ12000U Home Theatre Projector on ByteSector.
HCT DH-720G 5.1 Home Theatre Headphones on CoolTechZone.
Ultra Products 256MB 8-in-1 MP3 Player on BigBruin.




Wednesday Morning Reviews (2 Comments) (link)
Wednesday, 10-November-2004 04:16:07 (GMT +10) - by Agg


Memory:
G.Skill PC3200-PC4000 tested on A64 S939 on MadShrimps.
Corsair TWINX1024 PC440025PT on LegionHardware.
Corsair TwinX XMS4400C25 on OCrCafe.
Crucial PC3200 Ballistix on OCPrices.
Kingston PC3200 ValueRAM 1024MB on MikhailTech.

Storage:
Seagate Savvio 10K.1 2.5" HDD on StorageReview, thanks kasi.
Vantec NexStar2 3.5" HDD Enclosure (video review) on 3DGameMan.
Antec HD Cooler on GruntVille.
Hiyatech 7-in-1 Memory Card Reader on A1-Electronics.

Mouse Etc:
Icemat 2nd Edition mousepad on PCModdingMy.
Steelpad S&S Professional Gaming Mouse Pad on TweakNews.
Black Icemat 2nd Edition mousepad on Hard-H20.



ASUS released their Extreme N6600GT graphics cards, based on NVIDIA's GeForce 6600GT chipset. ASUS Extreme N6600GT Series Enhances PCI Express Graphics with Exclusive Innovative Features. More info and a card pic in this 323KB DOC.

Creative have announced the Sound Blaster Audigy 4 Pro sound card. The ideal holiday gift for the most discerning amateur musician, PC gamer or audiophile, the Sound Blaster Audigy 4 Pro features 113db SNR Digital to Analog Converters (DACs) for superior 24-bit ADVANCED HD audio - the highest signal-to-noise ratio of any consumer sound card. More info here in their press release.

Gigabyte launched an Athlon64 motherboard based on NVIDIA's nForce4 chipset. The GA-K8NXP-9 belongs to the 8 Sigma family of top performance motherboards, delivering revolutionary technology like PCI-Express Graphics interface, Serial ATA II, NV firewall, and powerful AMD Athlon64FX/ 64 processor support. Box and board pic here, 600KB DOC with more info here.

Kingmax announced DDR2 SO-DIMMS. Following the release of the Mars Series ultra-fast DDR2 memory module for desktop computers, KINGMAX has launched two brand-new ultra-fast memory products for notebook computers, the DDR2 400MHz SO-DIMM and the DDR-2 533MHz SO-DIMM. More info in a 120KB DOC here.




NVIDIA GeForce Go 6800 (2 Comments) (link)
Tuesday, 9-November-2004 12:57:35 (GMT +10) - by Agg


NVIDIA introduced their GeForce Go 6800 mobile chipset. World's First Fully Microsoft DirectX 9.0 Mobile GPU with Support for Shader Model 3.0 and Full Support for High-Definition DVD and Video Playback.

Coverage on Anandtech, ExtremeTech, HardAvenue, HardOCP, Hexus and TrustedReviews.

Head over to our Portable and SFF Computing forum for the latest in mobile/mini PC's.




Perth OCAU get together with Agg. (1 Comments) (link)
Tuesday, 9-November-2004 05:38:37 (GMT +10) - by Mred32


The time has come for the Perth and W.A. people to have an OCAU get together.
Agg will be making a flying visit to Perth on Friday the 19th of November (this month) and would like to meet the OCAU'ers on this side of the country. He arrives late on the Friday afternoon and would like to have a get together in the evening for all who want to attend. This will be a one night thing, as Agg will be leaving the next day. If you want to meet the guy and your fellow OCAU'ers then let us know and we'll get things started. All the info and up-to-date details are available in this forum thread. As I said, the evening of Friday the 19th of this month. Come along and meet the folks and join in.




ATI Radeon XPRESS 200 Chipset (0 Comments) (link)
Tuesday, 9-November-2004 02:50:11 (GMT +10) - by Agg


ATI have announced their Radeon XPRESS 200 motherboard chipset series. "By introducing the industry's first AMD-based DirectX 9 chipset with integrated graphics, AMD Athlon 64 processor-based RADEON XPRESS systems provide a very attractive proposition to extend new value to the consumer and commercial desktop," said Marty Seyer, corporate vice president, AMD's Microprocessor Business Unit, Computation Products Group.

Coverage on 3DGPU, AnandTech, DriverHeaven, HotHardware, PCPerspective, SpodesAbode and TechReport.



Video:
Gigabyte Geforce 6800 on Bjorn3D.com
Toshiba 52HM84 HDTV on Designtechnica
Chaintech GeForce 6600GT 128MB PCI-Express on Techniz
Chaintech Apogee AA6800 Video Card on CoolTechZone
Gigabyte 6800 Video Card Review Updated on CoolTechZone
MSI RX800 XT Range on Hexus

Ram:
Corsair TwinX1024-4400C25PT on Phoronix
Super Talent DDR433 Low Latency Budget RAM on PimpRig

Cooling:
Silver Storm G5 Waterblock on Procooling
asetek Hard Drive Water Cooler on Viper Lair
Thermalright XP-120 on Techniz
FSP Silent Solution Kit on Techniz

Storage:
Hitachi Desktar 250GB SATA Hard Drive on Techware Labs
Silentmaxx HD-Silencer Rev 2.0 review on Techniz

Powersupply:
Silentmaxx Semi FANLESS 450W on Techniz
Silentmaxx Quiet Power Pack - 580W on Techniz
Silentmaxx Quiet Power Pack - 480W on Techniz

Other:
Samsung HD-841 High Definition DVD player on Bytesector
Toshiba SD-R53725x Double Layer Writer on ExtremeMHz
Akasa Power Eyes on Mikhailtech
Zephyrus Automatic System Controller on Short-Media
MSI K8N NEO2 Platinum nVIDIA® nForce3 Ultra Chipset Socket 939 on BleedinEdge
MV Mobeus slim & light notebook on Trusted Reviews




Monday Evening (3 Comments) (link)
Monday, 8-November-2004 18:43:28 (GMT +10) - by Agg


Burt Rutan's SpaceShipOne has officially been awarded the Ansari X prize. The backers of the Ansari X Prize have now made good on their promise to award 10 million dollars to the first private team to send a craft meeting certain technical requirements into space and repeat the feat within two weeks.

Four years behind bars is the reward one NSW man gets for organising nigeria scams costing people $5 million, thanks McGyverrr. Judge Mahoney said a significant sentence was needed to deter others from committing similar offences.

Sillen's PCDB entry is a nice photographic walkthrough of assembling a watercooled PC.

If you want to play RealMedia files but would prefer not to install their player, Real Alternative might be a good option, thanks Timbot.

Daniel sent word that Australian snooker legend Eddie Charlton has passed away.

The BBC report on IBM's Blue Gene/L, poised to knock NEC's Earth Simulator from the top of the supercomputer rankings, thanks Aaron. DOE test results show that Blue Gene/L has managed speeds of 70.72 teraflops. The current top machine, Japan's NEC Earth Simulator, clocks up 35.86.

The MPAA is following the RIAA's lead, with lawsuits levelled at internet users caught swapping movies. The MPAA want to issue the first lawsuits, before high-speed internet access becomes more widespread.

Apparently phishers have been taking notes from virus writers, with a new generation of attacks on the way, thanks Murray.

TechIMO report on a digital lifestyle show in New York recently.




"OCAU Server Upgrade" Article (29 Comments) (link)
Monday, 8-November-2004 03:27:39 (GMT +10) - by Agg


This article is a little late, but it covers the building of the two servers, Pie and Chips, that currently power OCAU. There's a little history, quite a few photos and, naturally, a bit of Dremelling.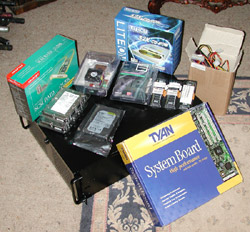 Click for the article!






Monday Morning Reviews (0 Comments) (link)
Monday, 8-November-2004 03:08:39 (GMT +10) - by Agg


Motherboard:
Gigabyte GA-8L915P Duo Pro on RBMods.
DFI LANParty UT nF3 250Gb on PCModdingMy.
ASUS P4S800D-E Deluxe on Hexus.
ATI Radeon 9100 Pro IGP shootout on HWZ.

Cooling:
Speeze Copper Snake II CPU cooler on ExtremeReviews.
Swiftech MCX775-V on LegionHardware.
Thermaltake TR2-M13 LGA775 P4 CPU cooler on Phoronix.
Thermalright XP-120 with LGA775 kit on Hi-TechReviews.
Cooler Master CoolViva video card cooler on Ap0calypse.
Danger Den Maze 4 GPU Waterblock on MadShrimps.
PC AirCon PAC400 system cooler on PCPerspective.
Arctic Cooling NV Silencer 5 GPU cooler on ARP.

Video Cards:
ASUS AX800 XT/TVD Radeon on XbitLabs.
ABIT Radeon 9600 XT 256MB on Hexus.
GeCube Radeon PCI-Express Range cards on TweakTown.

Audio:
AI Tech Anydrive FM Transmitter on Monster-Hardware.
Motorola HS850 Bluetooth Headset on TrustedReviews.
HCT NC-760 Noise-Cancelling Earphones on CoolTechZone.
NZXT Nemesis Elite case on Phoronix.
Creative Nomad MuVo 4GB mp3 player on Hexus.

Misc:
Logisys UV-Reactive Molex Sleeve Kit on LANAddict.
Packet 8 Internet Phone on ATrueReview.
X-Micro WLAN 11g Router + PCI Card on SweMod.
Kingston 2GB Elite Pro CompactFlash Card on MikhailTech.
Yen Industries 12 LED Mini Police Torch on DansData.



The ABIT ACON Media FragFest was held last weekend and, as predicted, I got completely slaughtered in the first round. However, my opponent BRZRK went on to win the Asian tournament, so I don't feel too bad about losing to him. :)

Van sent in this article about BitTorrent. According to British Web analysis firm CacheLogic, BitTorrent accounts for an astounding 35 percent of all the traffic on the Internet -- more than all other peer-to-peer programs combined -- and dwarfs mainstream traffic like Web pages.

LegionHardware spent some time overclocking LGA775 P4 CPUs. Given that I happen to have both the Intel Pentium 4 560 and Intel Pentium 4 3.4GHz Extreme Edition, I have decided to see how well these flagship processors overclock.

Short-Media have a quick guide to the various AMD processors available at the moment. For more AMD info, see DigitalSilence's report on the AMD Tech Tour.

NewsForge have an article about software trademarks and their effect on free software. However, the implications could affect not only Debian's use of other trademarked packages, such as Mozilla, Evolution, and OpenOffice.org, but other GNU/Linux distributions' use of them as well.

ARP looked at some Omega drivers for Radeon cards. On the other side of the fence, there's new nForce BETA v6.14 drivers on TCMag.

176gxt found a wireless mouse that needs no batteries. Looks like you have to use it on their special (presumably USB-powered) mousepad.

Snippets from Marben: Molecules from nano containers. IBM develops promising search technology. Computer model successfully forecasts earthquake sites.




Sunday Morning (3 Comments) (link)
Sunday, 7-November-2004 02:57:20 (GMT +10) - by Agg


TrustedReviews looked at three servers featuring EMT64T Xeons with 64-bit extensions.

TechReport overclocked their Pentium 4 520 2.8GHz to 3.57GHz.

Apparently heavy luggage isn't the only reason passenger aircraft are burning more fuel nowadays.

Anandtech have a motherboard industry report based on a recent trip to Taiwan.

Send spam, go to jail. Nine years seems a bit extreme, even if I do get a few hundred spams a day.

If you think your local pizza place has the best pizza in the world, you might be right, if you live near these Australian restaurants.

Crusterminator and usbmausii sent in news that Blu-ray disks are made from corn and will biodegrade. While the disc can theoretically be eaten, it is coated by a 0.1-millimetre-thick layer of resin and is too hard for even the strongest teeth.

LostCircuits compared the Radeon X800XT and GeForce 6800GT video cards from Sapphire.

TCMagazine have 48 BIOS updates for various motherboards and fifteen freeware antispam tools.

If you're bored in your office tomorrow, you could make some of these amazing origami designs, thanks Ambush.




Saturday Morning Reviews (0 Comments) (link)
Saturday, 6-November-2004 01:45:28 (GMT +10) - by Agg


Motherboards:
Soltek SL-K8TPro-939 on 3DXtreme.
Chaintech Zenith VE 915P on OCrCafe.

Memory / Storage:
Ultra Dual Channel 1024MB PC3200 DDR on BigBruin.
Plextor PX-712UF External DVD Writer on CoolTechZone.
Quantum Atlas 10K V SCSI drive on StorageReview, thanks kasi.

Case:
3R System R700 Bad Guy on PCModdingMy.
Avalon: Mortal Combat vs Radiation cases on OC-Service.
SilverStone TJ06 (video review) on 3DGameMan.
Thermaltake VA3000SWA Tsunami Dream on 3DVelocity.

Video Cards:
Sapphire Radeon X800XT PCI-E on VR-Zone.
NVIDIA PCI-Express GeForce 6800 GT on Bjorn3D.
XGI Tech Volari V8 on Phoronix.

Audio:
AnyDrive Car MP3 FM Transmitter on TweakNews.
JetAudio iAudio U2 MP3 Player on TheTechLounge.
Ultra 256MB 8-in-1 MP3 Player on OCIA.
Altec Lansing MX5020 Speakers on CoolTechZone.

Mouse / KB:
FlexiGlowHK xRaider Illuminated Mouse Pads on ExtensionTech.
Logisys Streamline Full-size Illuminated Keyboard on ExtremeMHz.

Systems / SFF / Portable:
BenQ Joybook 5100U PM notebook on TrustedReviews.
Compaq GX5000Z Desktop Gaming System on DesignTechnica.
FIC Condor SFF on Viper Lair.
Morex Mini-ITX P4 Barebones System on Hi-TechReviews.

Misc:
Nextbase Portable DVD Player on PyroPort.
ASUS WL-HDD 2.5 wireless AP with HDD sharing on HardAvenue.




Travel Easy Cable Bag (13 Comments) (link)
Friday, 5-November-2004 18:03:59 (GMT +10) - by Agg


Here's a cool little gadget. It combines a huge number of connectivity options in a handy portable case: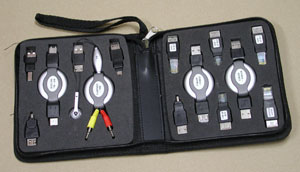 Click for the review!






Zensonic Z710 Wireless Headphones (23 Comments) (link)
Friday, 5-November-2004 13:11:03 (GMT +10) - by Agg


My girlfriend grabbed these wireless headphones from Zensonic as soon as they arrived. :) See what she thought of them in this one-page review: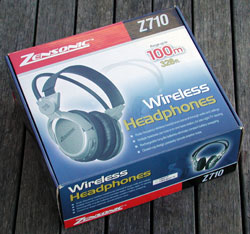 Click for the review!






Friday Morning Reviews (0 Comments) (link)
Friday, 5-November-2004 10:52:03 (GMT +10) - by Agg


Motherboard / CPU:
ASUS K8N-E Deluxe s754 A64 mobo on Hexus.
Intel P4 3.46EE (1066MHz FSB) CPU on ByteSector.
MSI 915P Neo2 Platinum LGA775 P4 mobo on PCStats.
ASUS P5GDC-V Deluxe LGA775 P4 mobo on LegionHardware.

Cooling:
Cooler Master Ultra Vortex CPU cooler on XYZ.
Arctic Cooler Freezer CPU cooler on PCModdingMy.
Speeze AtlanticWave watercooling on A1-Electronics.
Radian Crown Helix S478 CPU cooler on Hi-TechReviews.
Cooler Master Hyper 48 CPU cooler on BurnOutPC.
Cooler Master Hyper 48 CPU cooler on SilentPCReview.
EverCool VGA Heatpipe Heatsinks on A1-Electronics.
Thermaltake Fanless 103 CPU cooler on Phoronix.

Memory:
OCZ PC2 4200 Platinum Rev 2 on DriverHeaven.
Mushkin 1GB PC3200 LII V2 on RBMods.

Mouse Etc:
Logitech MX1000 Laser Cordless Mouse on DVHardware.
Logitech LX-501 Cordless Desktop on ClubOC.



This is pretty big news if I understand it correctly: Yusar sent in this MSI motherboard page which explains how certain models of their motherboards have a "CPU Ratio Unlock" feature, allowing multiplier adjustment of P4 CPUs. It's not 100% clear if they mean you need an unlocked engineering-sample CPU or if it can unlock any retail P4. Hmm!

Xbit and Bit-Tech are the latest to cover Far Cry 1.3. The game that has been in development since 2001 eventually acquired support for technologies that still have to make it into the mainstream market, the Shaders 2.0b/3.0, HDR and 3Dc.

TCMagazine found fifteen freeware firewalls, fighting feature-wise for first... place. Damnit.

HardwareAnalysis have a guide to keeping your high-end graphics card cool and quiet.

Ever wondered how a CPU is made? Sudhian cover processor fabrication in their latest article.

OneArmedMan notes that Ultimate Boot CD has hit V3.0.

This is just bizarre - some home invaders dressed in Counter Strike uniforms shot some people in Sydney, killing one of them. Thanks Huss and Paul.

MadShrimps compared some low-latency PC3200 memory sticks on an Intel platform. With the introduction of Samsung´s TCCD revision F memory chips we might get performance only seen in the days of Winbond BH-5

Marben sent in a pile of interesting science stuff: US Air force looks at teleportation. Inkjet printing to make cheaper circuits. California says "yes" to stem cell research. Scientists ponder if intelligence was an evolutionary mistake. First insects cloned. Scientists encourage mice to repair their brains.




Thursday Morning Reviews (1 Comments) (link)
Thursday, 4-November-2004 01:59:40 (GMT +10) - by Agg


Motherboards:
DFI LANParty UT nF3 250Gb A64 on OCNZ.
MSI 915P Neo2 Platinum LGA775 P4 on ViperLair.
Abit AA8-3rd Eye Intel 925X LGA775 P4 on PCGuide.
AMD Athlon 64 FX-55 and 4000+ CPUs on DriverHeaven.

Case:
Mnpctech's Tsunami Ultra Quiet Custom Case on PimpRig
Cooler Master Stacker on OCPrices.
Silverstone Temjin 5 SST-TJ05-B on 3DXtreme.
Thermaltake Tsunami Dream on PimpRig.
YeongYang YY-5601BK Mid-Tower on GideonTech.
CoolerMaster Cavalier 1 CAV-T01 on TweakNews.

Systems:
Holly Computers S939 AMD64W watercooled FX53 PC on TrustedReviews.
ASUS W1B00Na Dothan laptop with TV-Tuner on XbitLabs.
LAN Pirates Buccaneer M+ Notebook on SpodesAbode.
hp iPAQ h6340 PocketPC on TrustedReviews.




Wednesday Afternoon (13 Comments) (link)
Wednesday, 3-November-2004 18:47:26 (GMT +10) - by Agg


PCWorld report that Intel's P4 at 3.8GHz will be released in two weeks - probably the last speed increase for the P4. The Pentium 4 570 processor is a 3.8-GHz chip with 1MB of Level 2 cache.

If SFF mini-PC's are your thing, some SFF odds and ends on OCProjects might be interesting. In the article we go over a few quick and easy mods to decrease your system temps and reduce the noise emitted from your XPC... We also take a look at Shuttle's PF30 XPC backpack.

TheNoiseReport have an interview with an Audio Marketing manager from VIA Technologies. OCW meanwhile interviewed an XGI guy about their video card products.

Toshiba are recalling memory from some 650,000 notebooks sold between April 2002 and January 2004. Of the 26 models, 11 models -- including Dynabook T5 -- were sold in Japan, and 15 models -- which are from the TECRA, Satellite, or Portege series -- were sold abroad.

Firemoth spotted this cool Zoomquilt animation.

TechIMO looked at processor watercooling. The water cooler proved more than capable of cooling my overclocked Athlon XP system, even with the fans operating quietly at half speed.

TheTechZone cover cable folding for better airflow and neater looks.

LegitReviews compared six low-latency PC-3200 1GB memory kits, from Corsair, Kingston, Mushkin, OCZ, and PQI.

Draffa noticed that Half Life 2 has been rated MA15+ by Australia's OFLC. Speaking of games that attract regulatory attention, ByteSector took a look at Grand Theft Auto: San Andreas, sequel to the Vice City that had to be modified for sale in Australia.

meD sent in this IT Manager timewaster game from Intel.




Tuesday Evening Reviews (0 Comments) (link)
Tuesday, 2-November-2004 19:50:33 (GMT +10) - by Agg


Motherboard / CPU:
Gigabyte GA-8TRX330-L P4 mobo on OCModShop.
Intel P4 3.46GHz EE CPU / 925XE chipset on HWZ.
Intel P4 3.46GHz EE CPU / 925XE chipset on SharkyExtreme.

Memory:
Mushkin 1GB PC2-4200 DDR-2 on PCStats.
Kingston HyperX PC2-5400 DDR2 on MadShrimps.
Mushkin High Perf PC3200 L2V2 on GruntVille.

Audio:
Zvox 315 speakers on DesignTechnica.
Altec Lansing MX5020 2.0 speakers (video review) on 3DGameMan.
Bluetake HI-PHONO BT460EX Bluetooth Hi-Fi Audio Station on CoolTechZone.

Mouse etc:
Logitech MX510 Optical Mouse on MikhailTech.
Logitech MX-1000 Cordless Laser Mouse on 3DVelocity.

Misc:
Super Joy Box 3 gamepad adapter on SweMOD.
D-Link AirPlus ExtremeG 802.11g wireless networking gear on Virtual-Hideout.
Samsung 192MP TFT screen on Bjorn3D.
Shuttle SB81P XPC mini-PC on LegionHardware.
Sony Ericsson P910i PDA Camera Phone on OCW.
Gateway MP3 Photo Jukebox on TheTechZone.
Sharp AQUOS 15" WIRELESS LCD-TV on ByteSector.
ZombieStudios Case Appliques on OCWizard.
ColorVision Spyder2Pro Studio monitor calibrator on BIOSMag.




Tuesday Afternoon Reviews (0 Comments) (link)
Tuesday, 2-November-2004 14:45:59 (GMT +10) - by Agg


Cooling:
Silverstone Nigrogen P4 Heatpipe CPU cooler on ExtremeMHz.
Akasa AK-954D LGA775 P4 cooler on Phoronix.
Waffer PCAirCon PAC400 system cooler on HardAvenue.
Danger Den NV-68 GPU Waterblock on TheModFathers.
5 coolers from Freezone on OC-Service.
ATI Silencer 1 video card cooler on Ap0calypse.

Video Cards:
ATI Radeon X800 XT PCI-E on ByteSector.
Sapphire Radeon X800 Pro on PyroPort.
NVIDIA GeForce 6800 GT vs ATI Radeon X800 Pro on ARP.
NVIDIA GeForce FX 5950 Ultra on PCModdingMy.

Cases:
Raidmax Cobra gaming case on ViperLair.
Yeong Yang YY-5601 on ExtremeReviews.
Silverstone TJ-05 on SweMOD.



You might remember our Everbreast review from a couple of years ago. Well, these mousepad pics came from Tiny, via Wolfy and Teddy.. and there's not a whole lot more I can say about them. :)







Tuesday Morning (4 Comments) (link)
Tuesday, 2-November-2004 00:01:29 (GMT +10) - by Agg


This PCDB entry has some interesting DIY isolation mounting for HDD's and DVD/CD drives.

Here's an impressive demonic case project, thanks Timbot.

T-break cover memory latency and the effect it can have on performance.

Xbit report that ATI may introduce some high-end GPU features that NVIDIA already use, including Shader Model 3.0 and multi-GPU technology. OCW have an interview with ATI covering some of the same ground and some other areas.

Feels like a while since we've seen letters from Dan.. fear not, there's more.

China continues to shut down internet cafes that violate their laws. It says porn, gambling and violence have adversely affected the healthy development of the Internet in China.

ARP have a guide to optimising virtual memory in the form of swap files etc.

Inertial sent in this page all about Daleks, everyone's favourite giant killer salt shakers.

Bit-Tech looked at the new Media Center 2005 edition of Windows.

AMD have plans for a cheap PC, thanks Phi, who also sent in this guy getting paid with sex for geek work.

From g4n0n: Don't think this has been on front page news before. Wikipedia is an colaborative online reference (explained here) of many many things. Anyone can contribute content, there is anything and everything on there. Basically just a huge user generated encyclopedia where any errors or omissions can be corrected via user interaction.

Some P4EE 3.46GHz / i925XE stragglers: FiringSquad, Gamers-Depot, HardwareAnalysis, MBReview, SimHQ, Tweak3D and Tweaknews.

We saw this a while ago, but it's not a bad timewaster: paper toss (with fan), from wadges.



Anandtech have some NVIDIA SLI info posted, with some interesting results.

A recent study found that most users still have no idea about online security, thanks flatout.

Short-Media have a guide to making a VGA cooler on the cheap.

Comindico, who host AusGamers and OCAU, have been purchased by SPT, thanks Crusterminator.

From Philme: Just wanted to point out some tungsten T5 reviews here, here and here. Sounds a little disappointing compared to t3 and still lacks built in wifi.

ezee spotted this Zalman CNPS7700-Cu review - unfortunately it doesn't seem to have survived Babelfish too well. However, you yet do not know that during the same day we obtained to the testing the newest carmelized sugar Zalman CNPS7700- Chew.

CreativeMods have a modder of the month for November posted.

INerTIal spotted more info about the Australian guy who caused a bomb scare by trying to join a community wireless network.

Frank noticed a new highly scratch-resistant clear coating from TDK, for mobile phones and DVD's.

TechPowerUp have a guide to enabling fan control on a 9800 Pro video card.




Monday Lunchtime Reviews (2 Comments) (link)
Monday, 1-November-2004 12:32:49 (GMT +10) - by Agg


Motherboards / CPU:
Intel P4 EE 3.46GHz& 925XE on ViperLair.
ABIT AV8 K8T800 Pro S939 A64 on 3DXtreme.
DFI LANParty 875P-T LGA775 P4 on ClubOC.

Cooling:
Thermalright XP-120 CPU cooler on OCIA.
OCLabs PlexyBlock B3 CPU waterblock on XYZ.
Scythe Kamakaze 2 CPU cooler on Phoronix.
Vantec NXP-201 Fan Controller and Vantec Fans on DVHardware.
Zalman ZM80D-HP video card cooler on XbitLabs.
JetArt Xcool NP3000 and NP5000 Notebook Coolers on 3DVelocity, our review here.

Memory:
Corsair TWIN2X1024-5400C4 Pro XMS2 DDR2 on PCGuide.
OCZ EL DDR PC-3700 Platinum on XtremeResources.

Case:
Silverstonetek Sst-tj05b on RBMods.
Silverstone TJ06 on Bjorn3D.
Chieftec BX 01-B-B-B on OC-Service.

Audio:
Bluetake Hi-PHONO Bluetooth Hi-Fi Audio Station Kit on ATrueReview.
Saitek PZ09A Notebook Subwoofer on TrustedReviews.

Misc:
NeuNeo HVD108 High Definition DVD Player on ByteSector.
Merconnect Super Joy Box4 gamepad adapter on BurnOutPC.
Ultra X-Connect 500W PSU on WarCry.
Xtrac Mousepads on MikhailTech.
VisionTek Xtreme 2 Go USB flash drive on OCOnline.




Intel's P4EE 3.46GHz and 925XE (1 Comments) (link)
Monday, 1-November-2004 11:33:26 (GMT +10) - by Agg


Intel have released their 3.46GHz P4 Extreme Edition and 925XE chipset. The main feature of note is the arrival of the 1066MHz FSB, or 266MHz x4. There's a thread here in our Intel Hardware forum discussing these new products.

Coverage on Anandtech, Beyond3D, HardCoreWare, HardOCP, Hexus, HotHardware, LegitReviews, PCPerspective, Sudhian, TechReport, TrustedReviews and XbitLabs.



---
Advertisement:


All original content copyright James Rolfe.
All rights reserved. No reproduction allowed without written permission.
Interested in advertising on OCAU? Contact us for info.