October 2005

Telstra is offering free online coverage of tomorrow's Melbourne Cup, in case you can't get to a TV. You'll need to register here. The offer is only available to people who have broadband connections, are physically located in Australia and are over 18 years of age.

If you're confused by all the video card product names lately, this guide on Xbit should help. Our information guide will give you very clear idea of the major technical differences between the cards and will lead you through all the tricky names and markings that are currently circulating in the market.

They also looked at NVIDIA's new A64 chipsets, GeForce 6150 and GeForce 6100.

HWSecrets have some strange comments about GeCube reviews, suggesting people need to check the specs carefully.

RBMods have some suggestions of what to look for in an MP3 player.

Hexus compared SAPPHIRE RADEON X1800 XL 256MB & XFX GeForce 7800 GT 256MB video cards, while GamePyre looked at the EVGA 7800GT SLI in single and SLI config.

LegitReviews covered Blizzcon, a celebration of the Warcraft, StarCraft, and Diablo franchises and the communities that surround them.

Fans of Nissan's Skyline will be happy to hear that the GT-R may be returning to Australia as an official import.

BigBruin have part 2 of their HTPC primer posted. Some of these aspects include component speed, cooling, noise, style, and the user interface.

Koopz sent word that Opera now has "voice technology". This page has more details. Basically, you can now select an article, hit the 'V' key and Opera will literally read it to you. Having great fun reading the ocau forums with this atm :D




F.E.A.R. Game Review (6 Comments) (link)
Sunday, 30-October-2005 23:23:03 (GMT +10) - by Agg


Owen has written what I think is our first game review here on OCAU. He's shared his thoughts and a few screenshots from Monolith's new F.E.A.R. first-person shooter: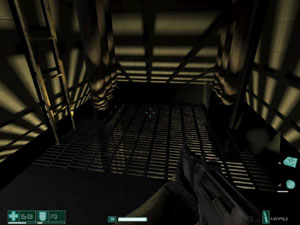 Click for the review!






Sunday Afternoon Reviews (1 Comments) (link)
Sunday, 30-October-2005 13:11:56 (GMT +10) - by Agg


If the Daylight Savings change has made your forum time incorrect (as usual), update your settings in UserCP -> Edit Options to whichever setting makes it correct. For example I had to set it to "DST Correction Always On".

Cooling:
Thermaltake Blue Orb II CPU cooler on PCModdingMy.
Asetek VapoChill Micro CPU cooler on LegitReviews.
Zalman CNPS9500 LED CPU cooler on InsaneTek.
Swiftech Apex Watercooling Kit on OCIA.
Fatal1ty FS-V7 VGA Cooler & FS-C77 CPU Cooler on PimpRig.
Sunbeamtech Theta TP-101 Fan Controller on BigBruin.

Input Etc:
Razer Copperhead Gaming Mouse on OCIA.
Razer Copperhead Mouse on Bit-Tech.
Logitech G5 Laser Gaming Mouse on Tweaknews.
Ergonomic Mouse Roundup on Techspot.

Audio / Visual:
X-Micro Video MP3 400 on HWPacers.
Samsung Syncmaster 173P+ 17inch LCD Display on PCStats.
SWISSMEMORY s.beat Swiss Army knife with flash/mp3 on TrustedReviews.
Dell 2405 24" Widescreen LCD on Driverheaven.. mmm.

Portable, prebuilt & Mini:
Dell Axim X50v PDA on GamersHell.
Acer Aspire E300-7NB73 prebuilt PC on TrustedReviews.
Palm T|X PDA on TrustedReviews.




Sunday Morning Reviews (2 Comments) (link)
Sunday, 30-October-2005 00:56:28 (GMT +10) - by Agg


Don't forget daylight savings.. also, keep an eye out for Mars this weekend, thanks Ashley.

Power Supply:
Sansun Arctic 550W on A1-Electronics.
SinTek 500w SLI, Enermax Liberty 500w, Silverstone Strider 600w on 3DXtreme.
ePower Lion EP-450P5-L1 on SilentPCReview.
Ultra X-Finity 2nd Generation 550W on Hi-TechReviews.
uper Flower 480watt Plug N Power on Tech-Mods.

Memory:
OCZ EL DDR PC-4000 2GB Gold Edition Dual Channel on Pro-Clockers.
OCZ PC4000 2GB EB Platinum Ed on OCOnline.
Corsair 2GB TWINX PC4400 DDR550 Pro Series on BonaFideReviews.

Video Cards:
Sapphire X800 GTO² on NeoSeeker.
HiS Radeon x800 GT & GTO 256MB on Guru3D.
PowerColor X800 GT Xtreme Edition on TheTechZone.
X800 GTO from Sapphire and HIS on GotApex.
ATI All-In-Wonder Radeon X800 XL on HotHardware.
Power Color X800 GT on AVault.




OCAU Secret Santa 2005 (0 Comments) (link)
Saturday, 29-October-2005 10:29:49 (GMT +10) - by Agg


Callan sent word that the Secret Santa is on again this year, and now is the time to register if you want to be part of it!




Friday Afternoon Reviews (3 Comments) (link)
Friday, 28-October-2005 17:09:27 (GMT +10) - by Agg


First up, a quick thanks to FearTec for making our new logo image, with a "summer storms" theme inspired by this thread. Ctrl-refresh if you don't see it.

Input Etc:
Logitech G7 Laser Mouse on CoolTechZone.
StarTech 2 Port USB Mini KVM Switch on FutureLooks.
Logitech G7 Laser Cordless Mouse on EverythingUSB.
EYEpad Gaming Mouse Pad on PCModdingMy.

Storage:
ByteCC LanDisk network attached storage on TweakTown.
Seagate NL35 enterprise HDD on StorageReview, thanks kasi.
OCZ Rally USB2 Flash Drive on TheTechZone.

Motherboards:
DFI LANParty UT RDX200 Crossfire board on Anandtech, thanks cumps.
DFI NF4 Ultra Infinity A64 board on InsaneTek.
Albatron K8SLI A64 board on OCNZ.
ASUS A8N32 SLI Deluxe with dual X16 PCI-e on HotHardware, thanks Ambush.
Gigabyte GA-K8N51GMF-9 GeForce 6100 board on HWZone.
SuperMicro PDSGE LGA775 board on XbitLabs.

Cameras:
JVC Everio MG50 Camcorder on HWZone.
Panasonic Lumix DMC-FZ30 digicam on DesignTechnica.
Canon PowerShot SD450 digicam on WindowsAtoZ.
RoadWired Podzilla SLR Camera Bag on XYZComputing.




SiSoft Sandra 2005 SR3 (0 Comments) (link)
Friday, 28-October-2005 12:56:04 (GMT +10) - by Agg


SiSoftware have updated their popular benchmarking and system information program, Sandra. We have the new version on our mirror page.



Click for the OCAU Sandra Mirror page!


We don't yet have details of what is updated in this version - presumably support and comparison benchmarks for the latest CPUs and chipsets. We'll update the mirror page with full info when we receive it.



PCStats have posted an article all about Windows Vista, HDCP and Digital Rights Management. "Microsoft, as you might imagine, intends to support HD DVD and video on all its current operating systems, especially the upcoming Windows Vista. To this end, the company is building support for HDCP into the operating system as part of its suite of DRM (Digital Rights Management) abilities called Output Content Protection Management (OCPM)."

If you happen to own a Radeon'R' X1800 XT you might want to try overclocking it, since that's what Overclockers Australia is all about. If you're lucky you could get it to break the 1Ghz barrier with a little help from some liquid nitrogen. Thanks Biel_Tann.

For the Firefox users, PC Mechanic have reviewed and tested hundreds of Firefox Extension. They present The Best for your browsing pleasure.

Since Xmas isn't very far away it might be time to start thinking about presents for the tech-minded person in your life. AMDBoard have a list of the Accessories Your Notebook Can't Live Without. Anyone want to give me a Notebook for Xmas?

The Tech Zone have a short post about what to takes to be a game developer, written by several guys who used to develop games for the ZX Spectrum and Commodore 64.

Design Technica wonder about the Future of Mobile Phones. They're talking about the USA but most of the tech is here in Australia already. A phone used to be something you talk into. These days it seems you can and do just about everything else with them, with very little talking.

Hexus Gaming have reviewed Serious Sam 2 for the gaming crowd. For some reason, I thought Serious Sam was a game about a little guy who ran around on a beach resort cavorting with bikini clad women and getting drunk!

The GeForce 6800GT and Radeon X800XL are effectively mainstream cards with the availability of GeForce 7800 and Radeon X1800 series. Thankfully, the prices are moving downward or they're replaced by a much cheaper card. Tech-Hounds take a long hard look at these cards and what they have to offer gamers.

Several news items kindly sent in by Furfle:
Microsoft have been told off by a Washington Judge after they tried to implement a policy which would force manufacturers to tether their MP3 players to Microsoft's music player software, Windows Media Player.

Another "Microsoft" article, this time they are patching the Xbox 360 system because its been causing some problems. Better sooner than later.

Broadband uptake in Australia has increased over the last year but according to official figures, we still lag behind.

Do we need another Ebay-like service? Google seem to be making moves towards the online auction arena. Is there nothing they don't want to have a go at?

Don't forget, if you come across something newsworthy in your travels, then drop us a line at news@overclockers.com.au and remember to include a link to the page/item etc ...




Press Releases (4 Comments) (link)
Thursday, 27-October-2005 17:39:17 (GMT +10) - by Agg


Corsair announced the immediate availability of DDR1 XMS-4000 2GB solutions. Available in both 1GB single and 2GB kit packages, the XMS-4000PT is guaranteed to run at 500MHz at 3-4-4-8-1T. Altech Computers, who distribute Corsair memory in Australia, sent over this 32KB PDF with more info.

Gigabyte have a new R0HS-compliant i945P motherboard. As the first Green Computing motherboard from GIGABYTE, the GA-8I945P-G-RH complies with the European Union's Restriction of use of certain Hazardous Substances (RoHS) directive that limits the use of lead, mercury, cadmium and other hazardous substances in electronic products. More info in a 485KB DOC here.

Gigabyte also announced their 2nd generation Silent-Pipe cooling system for their video cards. This is achieved through a unique design that draws cool air in through a new proprietary front-flow thermal module to remove heat from the heat sink on the VGA card. With the improved natural airflow generated by GIGABYTE Silent-Pipe II technology, even hardcore 3D processing applications can run smoothly and reliably with minimal noise from high-speed VGA card cooling fans. More info in a 685KB DOC here.

Noctua, an Austrian (not Australian :) ) company, has some new large CPU coolers. Thanks to the enormous surface area of more than 5000cm² (NH-U12) and 3800cm² (NH-U9) as well as the application of large 120mm (NH-U12) and 92mm (NH-U9) fans, NH-U coolers are especially suitable for all fields of application where maximum performance at minimum noise levels is required. They don't seem all that different to ones we've seen already.. anyway, more info here.

NVIDIA and ASUS unveiled the latest in their A6 Notebook Series. The two all new notebooks are the world's first launched designs to incorporate the NVIDIA GeForce Go 7300 mobile graphics processing unit (GPU). More info here.

Western Digital have a new sales promotion in Australia, offering a free wireless optical mouse with their large hard drives. You've probably seen the banners etc on OCAU, but they only went to an "info coming soon" page at first. The full info is now in a 1MB image file on this page.

VIA have a new chipset with integrated graphics. Enabling support for DirectX 9.0 and Pixel Shader 2.0 for high quality video processing, the VIA K8M890 also boasts the Chromotion Video Display Engine for enhanced visual output, extensive display support including all HDTV output formats up to 1920x1080p, advanced 2D/3D graphics capabilities, comprehensive de-interlace support and DuoView™ for enhanced productivity and presentation capabilities. More info here.



Sciby put together a pretty funny movie for his Uni degree about some "behind the scenes" action at OCAU. It's not going to win him any Oscars, but it definitely has its moments. Enjoy!



Click the appropriate pic for the small (16MB) or large (53MB) version. Yes, they're in .mov format, deal with it. I found the Quicktime Alternative codec works well in media player, if you don't want to use the proper Quicktime player.

Thanks to Toy Range for some of the props. :)

Update: There's a 34MB xvid version of the large file here now. Thanks to Furfle for the conversion!



First up today, something for the Quake 4 players. The games console and .cfg file have a host of tweaks and tricks ready for the gamer to explore. Viperlair outline some of the basics you should know. Also, over on UberWoot you can find a gallery of over 750 screenshots which take you through the entire game. For those who don't want to spoil the experience, Ignore This Link!

On TecCentral you can find a roundup of Five High-End CPU Coolers including the Aerocool HT-102, Aerocool GT-1000, Thermaltake Sonic Tower, Thermaltake Big Typhoon and Scythe Ninja. The article is machine translated from German but the results are easy to follow, even if the rest of the artikle isn't.

With digital cameras, MP3 players, USB memory keys and Flash cards everywhere, many people will find they need to recover data from a corrupt flash device at some time. PCStats have a beginners How-To guide to Flash Recovery and Protection. Not a bad read.

Do we need another CPU maker joining the war? Is there a need for another type of CPU? Perhaps this company will find a place for their 65nm low-power dual-core system-on-a-chip.

Most people are by now aware that the Apple iTunes store has opened in Australia, and doing great business from what I hear. We get the music legally, Apple and the recording companies make a profit and the artists get ... well, they get the same 8c to 14c per song sold, or so this guy says. Perhaps if they're selling more songs then it's a good thing? I don't really know!

What separates a professional digital camera from a non-professional one? There was a discussion recently in our Photography Forum asking this very question. Over on OCModShop you can read another persons view in this brief article.

FiringSquad have posted an interview with ATI's AVIVO product manager Godfrey Cheng. The questions they ask are not typical PR questions and they include a sidebar commentary on the responses.

For some time now, users of various P2P software have been finding themselves in court over their file sharing practices. This time it's a BitTorrent user who has had to face the Judge, and lost. Also, Neill found an article on Mindjack which ponders the future of TV programs after taking into account the amount of Piracy going on.

iPods now do the video thing, but how do you get the video onto your iPod? Ars Technica have posted a nice Getting video onto your iPod article. Suitable for both Windows and Mac OSX. There's more info on this topic here in our Wiki.

If you are a Photochopper, Photoshopper, or just like to play with Adobe® Photoshop®, then just keep in mind that Trademarks are not verbs OK! Thanks for the link David.

And just for fun, Katilyst sent this link to an article on /. Microwave Surveillance. Check the link at the end.




Wednesday Night Reviews (2 Comments) (link)
Wednesday, 26-October-2005 21:45:27 (GMT +10) - by Agg


Cooling:
Vantec Stingray AMD & Intel Universal Watercooler on A1-Electronics.

Video Cards:
HIS Radeon X700 IceQ 128MB AGP on TweakTown.
HIS X800GT IceQ II Turbo and HIS X800GTO IceQ II Turbo cards on Bjorn3D.
XFX GeForce 7800 GT on PCModdingMy.

Cases:
Enermax MESH Pandora CA-3030 on BigBruin.
Mesh CA3030-BS midtower on Tech-Mods.
Antec Take 4 rackmount case on OCOnline.
Aspire X-Plorer on Viperlair.
SilverStone LC17 HTPC Case (video review) on 3DGameMan.

Storage:
Thermaltake Max 4 HDD enclosure on Techgage.

Power Supply:
Sin-Tek 500w SLI on Virtual-Hideout.
FSP Group Blue Storm 500W PSU on ThinkComputers.
E-Power Silent Engine Tiger 550W on Hi-TechReviews.

Input Etc:
Super Joy Box 5 PS2 to PC USB adapter on BurnOutPC.
Icemat 2nd Edition Mousepad on XYZComputing.

Misc:
SMC Barricade Voice ADSL Router on TrustedReviews.
Jackson Armor Card security/backup card on 3DVelocity.
Epson Stylus DX4800 printer on BIOSMag.
Nokia N90 camera phone on CoolTechZone.
Crucial Ballistix DDR2-800 memory on Phoronix.




Wednesday Evening Reviews (0 Comments) (link)
Wednesday, 26-October-2005 19:16:29 (GMT +10) - by Agg


Motherboards:
DFI Infinity NFORCE4 A64 board on HardCoreWare.
Albatron K8SLI A64 board on TweakTown.
Sapphire Pure Innovation PI-A9RX480 ATI A64 board on HotHardware.
Abit NI8 SLI LGA775 P4 board on InsaneTek.
ECS PA1 MVP Extreme Crossfire board on Hexus.

Audio / Visual:
Samsung SP-R4212 Plasma EDTV on OCOnline.
Pure Pocket DAB 2000 DAB radio on TrustedReviews.
Logitech Z-4 2.1 Speakers on Techgage.
Creative GigaWorks ProGamer G500 5.1 Speakers on 3DVelocity.
Sandisk Sansa m240 1GB MP3 Player on GideonTech.
Samsung SyncMaster 242MP 24" Monitor on ByteSector.
Logitech Z-5500 Digital THX Certified 5.1 Speakers on 3DXtreme.

Memory:
High-Performance Memory from Kingston, Corsair and Crucial on Sudhian.
Corsair TWINX2048-3500LLPRO on DriverHeaven.




Wednesday Morning Reviews (0 Comments) (link)
Wednesday, 26-October-2005 09:34:41 (GMT +10) - by Agg


Cooling:
Thermaltake Golden Orb II CPU cooler on Bjorn3D.
Sharkoon Silent Eagle Fan on LANAddict.
Ultra Products Fan Commander on BigBruin.
Jetart JAK801 A64 CPU cooler on Frostytech.
nPower NPH-775-1 and NPH-K8-1 heatpipe CPU coolers on ap0calypse.
Titan TTC-G3T Aluminum Notebook Cooler

Cameras:
Canon Optura 600 camcorder on DesignTechnica.
Ricoh Caplio R3 digicam on TrustedReviews.

Portable, Prebuilt:
Compaq Presario V2410 Turion notebook on PC-Perspective.
Mesh Xtreme Essential TRX prebuilt gaming PC on TrustedReviews.
Scan 3XS AMD Chameleon prebuilt PC on Hexus.
Samsung X1 Intel Centrino Notebook on HWZone.

Storage:
Lite-On SHW-1635S16x DVD+-RW 8x Double Layer Writer on ExtremeMHz.
Scythe Silent BOX SBX-1000 HDD silencer/cooler on MadShrimps.



A zillion people sent word that Apple's iTunes Australia store is now online, with over a million songs available, at $1.69 AUD each. More info here and there's an iTunes Oz FAQ here on CNet.

Feartec sent in a reminder for people to shut down and disconnect their PC's, routers, webcams, modems etc during storms. Many homes and business in Tamworth have awoken today with dead Servers, PC's and hardware from last nights storms (photos in this thread).

The recent Space Elevator Games went off without any major breakthroughs, but with much promise for the future. Meanwhile, the Martian rovers Spirit and Opportunity are still going strong.

Sniper noticed MythBusters being busted.. well, kinda. It's still a cool show. :)

Intel has shuffled its future high-end CPU roadmap, with Itanium 2 delayed due to "quality issues" and the Reidland Xeon MP platform scrapped in favour of a platform named Caneland. Basically a bunch of stuff way off in the future is now different stuff, and will no doubt be changed again several times by then.

In the meantime, Intel is to spend USD$650M on upgrading its 300mm-wafer plant in New Mexico, while AMD expands its presence on the China market.

AVault found some AMD desktop CPU pricing info, including an FX-60 and A64 5000+.

A Californian company claims its future CPUs will be far more power efficient than current offerings. Over three years, a 4,000-node cluster of PWRficient-based servers might consume $360,000 in electricity--an equivalent bank of Xeons and Opterons would chew up $3 million and $3.5 million worth of electricity, respectively, P.A. Semi claims. Some more info on RealWorldTech.

Version five of MySQL, the popular open-source database that powers many sites including OCAU, is now available for download.

If you're after some game trailers, there's been a heap in the last couple of days on AusGamers: Aeon Flux, Vietcong 2, Civilisation 4, TrackMania Sunrise eXtreme, NFL Head Coach, GTA: Liberty City Stories Multiplayer and ParaWorld.

A timewaster from Bort: Just letting you know that someone has created a flash version of Wolfenstein 3D - it's done quite well.




Tuesday Evening Reviews (0 Comments) (link)
Tuesday, 25-October-2005 19:18:25 (GMT +10) - by Agg


Video Cards
ASUS Extreme AX800 Silencer on LegionHardware.
Gigabyte GeForce 7800 GT on BonaFideReviews.
Powercolor X800GT on NeoSeeker.
HIS Radeon X800 GTO IceQ II Turbo 256MB (PCIe) on HWZ.
ASUS Extreme N7800 GTX TOP on Xbit.

Power Supply:
Silverstone Strider ST60F 600W on Pro-Clockers.
XClio "Goodpower" 500W on TweakTown.
Case Gear X-Plug 450W Modular Acrylic on BigBruin.

Cases:
Thermaltake VB6000 Swing Mid-Tower on 3DXtreme.
RAIDMAX X-1 White Case on Avault.
RAIDMAX X-1 Gaming Case on PimpRig.
Nikao Dragon Fire Mid Tower Gaming Case on Tech-Mods.
Gigabyte 3D Aurora GZ-FSCA1-AN Aluminium Case on PCStats.
Thermaltake Armor Full Tower on PimpRig.
Mountain Mods Bob Slay Acrylic Cube Case on OCIA.
Antec P180 Advanced Mid Tower on TweakNews.



Ars Technica have a rundown of the second beta version of the new Microsoft Command Shell (MSH). "Unlike Linux command-line utilities, which contain their own argument parsers and output format mechanisms, MSH commands (called Cmdlets) all inherit a single base class, which ensures that all commands expose the same methods, parse arguments the same way, and output data with the same standard MSH output framework." This could be handy. At times I still drop to the command prompt to write batch files and do some basic file handling.

ExploitStation have a rather detailed yet concise review of five anti-spyware tools including SpywareBlaster, Spybot Search & Destroy, Ad-Aware and others. Quite a handy guide if you need one, and who doesn't! Thanks Richard.

GamersHell have posted part 1 of an article titled Securing Your Computer. They say It's a bit 'hardcore', it's not the typical 'Download this app, click accept accept and you're secure!' kind of thing.

Beyond3D take a look at the Radeon R520 GPU by comparing two cards, namely, the Radeon X1800 XT and XL. They look for things like the image quality options they enabled, their performances and where their improvements are.

OverClocked Inside have put together a side by side comparison of 11 AMD Athlon 64 Socket 754 & 939 Motherboards. They aren't reviewing the boards but they do list the full specs and include photos of each one.

Fans of the new game FEAR can find a Tweak Guide over at TweakGuides. "The guide includes screenshot comparisons of some of the harder-to-spot setting differences, more detailed setting descriptions, all the working advanced tweaks, and a ton of links to useful resources for troubleshooting FEAR problems."

Another voice in the Blu-ray Vs HD-DVD war today comes from a company called Forrester Research who believe "the Sony-led format will indeed succeed in replacing the DVD as the next-generation disk." They go on to say that "it's possible that physical media will be replaced by digital media and that none of this bickering over a new format will even matter in the end." Read the rest on Business Week.

Some owners and users of the iPod Nano are not happy. Following complaints from iPod Nano users about cracked and scratched screens it seems a class action has been filed against Apple. "The lawsuit alleges that Apple launched the music player despite knowing its design would limit its life."

Someone has accidentally discovered how to make a small and efficient White LED light. Shining twice as bright as a 60watt light globe and lasting 50 time longer, I'd say these guys have a very bright future.

Finally, Nick tells us that Linux can now milk cows. It even cleans the cow's undercarriage!




Sunday Afternoon (6 Comments) (link)
Sunday, 23-October-2005 15:39:09 (GMT +10) - by Agg


More Quake 4 stuff: tafedude spotted some Linux versions of the client and dedicated server. There's a review on Phoronix, while Hexus cover the first 15 mins of Quake4 gameplay. Phoronix also consider Quake 4 vs Doom 3 performance. On a related note, ArsTechnica reviewed the new DOOM movie. We have a giant Quake 4 thread in our Games forum with all the latest info.

AusGamers have a pile of Quake 4 movies, to give you a better taste: Official Theatrical Trailer, Single Player, Capture The Flag, CTF #2 and Q2DM1.

HWSecrets have an intro to logic gates, the basic components in digital electronics.

Bit-Tech compared some 7800 GTX video cards from Leadtek and XFX.

From Yuye: Relating to what I've sent last time, a new firefox-based browser called flock was released pretty recently. Pretty buggy still but general functionality is there. It integrates flickr/blogging/rss aggregation/del.icio.us and similar stuff. Really neat being able to drag and drop content for blogging, whilst using flickr photos on one platform. There's a review of flock here on WindowsAtoZ, too.

Defsac notes that Symantec have acquired Sygate, a security rival.

BigBruin have an HTPC primer posted. We also have a fair bit of HTPC info in our Wiki.

From Ambush: The Antikythera mechanism is the oldest known surviving geared mechanism, and is believed to be an early example of an analogue computer. It's been reconstructed. Economist Article related to the unveiling of the reconstruction here, Wikipedia entry here.

NGOHW have uncovered a possible future 7800 GS product from NVIDIA, mentioned in the drivers.

From Jason: A free version of VMware has been released which will allow the operation of VMWare images created using other VMWare products (ESX / GSX etc). There some restrictions however, like the inability to create images & to add hardware. The vmware site has been quite congested since this announcement.

Xbit compared some large CPU coolers from Scythe, Thermaltake and Zalman.

Apple updated a few of their products earlier this week, thanks eroda. Most notable is a quad-core (dual dual-core) Power Mac G5. There's some comments on this new beast here in our SMP & Clustering Forum.

HWZone looked at Intel's next generation mobility chipset and beyond. They also attended the launch event for some new Sony cameras.

Kim spotted these breast implants with mp3 player.. okey dokey. DouD sent word of a baby named Google.

TrustedReviews looked at some RAID configurations. Yes, we're going to talk about each type of RAID but we're going to follow this with some exhaustive test results to back things up.

To completely clear out the news box, here's an Enermax Liberty 500W PSU on PureOC, and an OCZ ModStream 520W on BurnOutPC.




Sunday Morning Reviews #3 (0 Comments) (link)
Sunday, 23-October-2005 11:06:02 (GMT +10) - by Agg


If you're watching the Lexmark Indy 300 that just started on Ch10, or to keep on top of things otherwise, check out this thread in our Motoring forum.

Portable & Mini:
Shuttle P2500G S939 mini-PC on XtremeResources.
Palm Z22 colour PDA on HWZone.

Audio / Visual:
Sony Ericsson Akono HBH-662 bluetooth headset on LegitReviews.
Steel Sound 5H-USB gaming headset on RojakPot.
Buttkick Gamer audio accessory on Tech-Mods.
Logitech Harmony 800 Home Theatre Remote Control on TheTechZone.
irock! Theatre Sound 5.1 headphones on PC-Base.
Dension Ice>Link Plus iPod car kit on XYZComputing.
Zalman*ZM-RS6F 5.1 Real Surround Sound Headphones on TweakNews.
Apple iPod Video mp3/video player on DesignTechnica.
Apple iPod Video mp3/video player on ArsTechnica.
Altec Lansing inMotion7 Portable Audio System for Apple iPod on BonaFideReviews.

Printers:
HP Photosmart 475 Photo Printer on Bytesector.
Dell Photo AIO Printer 944 on BIOSMag.
Lexmark P450 Photo Printer on BIOSMag.

Motherboard & CPU:
AMD A64 X2 3800+ S939 CPU on DriverHeaven.
EQS A72K9-CF Crossfire Edition motherboard on Hexus.
Biostar T-Force 6100-939 GeForce 6100 motherboard on Sudhian.
Foxconn WinFast 6150K8MA-8EKRS GeForce 6150 motherboard on OCOnline.

Video Cards:
HIS X800GTO IceQ II Turbo 256MB PCIe (video review) on 3DGameMan.




Sunday Morning Reviews #2 (2 Comments) (link)
Sunday, 23-October-2005 10:45:29 (GMT +10) - by Agg


Input Etc:
Razer Copperhead Gaming Mouse on ThinkComputers.
Logitech Cordless Desktop S510 with Media Remote on XYZComputing.
Sunbeam X-1300 Gaming Mouse on ThinkComputers.
Logisys 4 Direction LED Mouse on Virtual-Hideout.

Storage:
Promise FastTrak TX4300 Serial ATA RAID Controller on XbitLabs.
Thermaltake Muse 3.5" HDD Enclosure on Pro-Clockers.
Sansung WriteMaster SE-W164 External DVD Writer on Techtastic.

Cooling:
Prime Cooler Water Cooling Products on Phoronix.
Arctic Cooling NV Silencer 5 (Rev. 3) video cooler on PCModdingMy.
PrimeCooler SuperSilent video cooler on A1-Electronics.
Zalman CNPS9500 LED CPU cooler on TechReport.
Titan Serina laptop cooler on InsaneTek.
Silverstone 120mm FM121 case fan on Moditory.




Sunday Morning Reviews (2 Comments) (link)
Sunday, 23-October-2005 10:24:16 (GMT +10) - by Agg


Memory:
OCZ Gold 3500 Gamer eXtreme 1GB Kit oN BleedinEdge.
OCZ EL DDR PC-4000 1024MB Gold Edition 2GB Kit on RBMods.
Centon Advanced A2X512S4400HB 1GB Dual Channel Kit on InsaneTek.
G.SKILL F1-4400DSU2-1GBFC PC4400 1GB on TechPowerUp.
Crucial Ballistic PC2-6400 on ViperLair.
OCZ Platinum PC2-6400 EB 1GB Dual Channel Kit on InsaneTek.

Power Supply:
Antec True Control 2.0 550W on Tech-Mods.
Sansun 500W Arctic Modular on PCModdingMy.
FSP Group Epsilon GSP700-80GL sneak peek on Hexus/
Hiper Modular TypeR 580W on Pro-Clockers.
Enermax Liberty 620W on Virtual-Hideout.

Case & Modding:
Performance-PC Custom Lian Li V-1000B premodded case on Virtual-Hideout.
Thermaltake Shark Aluminium Gaming Case on GameBiz.
Lian Li PC777b 20th Anniversary Edition on Guru3D.
Thermalrock Mystic HTPC Case on ThinkComputers.
Sansun SN-C001 BAT Case on 3DVelocity.
Lian Li PC-777 Anniversary Case on OCrCafe.
Sunbeam Trio Gaming Case on ATrueReview.
Sansun Red Bat Case on OZCaseMods.



Quake 4 is on everyone's lips at the moment. HWZ have a Q4 performance review, with another review on Avault.

A few people sent word that OpenOffice 2 is now available. Thetron noticed on Slashdot however that AbiWord beat OpenOffice to having a grammar checker.

GeekExtreme have a Logitech wireless mouse roundup, featuring the Cordless Mini, the V200 and the LX 7.

LegionHW cover memory bandwidth and capacities. This article looks at frame rate gains and the load time improvements that can be received when increasing the memory capacity.

Bryson noticed a rumour that iTunes will hit Oz soon.. again. Despite speculation iTunes would go live last October and then in May this year, two major record labels stalled the launch by refusing to sign licensing agreements allowing the Apple megastore to sell their artists' songs.

Bern sent in a comparison between the new "Paxville" dual core Xeon and Opteron CPUs on GamePC. There's some comments in our Intel Hardware forum here.

Meanwhile Mammal spotted that AMD topped Intel in a full month of desktop processor sales, for the first time recently. Ben says there's a price drop on the way from them soon, too.

CoolTechZone have some info on the SDGE multiple video card technology from ECS. The basic concept behind SDGE is to combine the functionalities of NVIDIA's SLI and ATI's Crossfire technologies to come up with an in-between solution.

Apparently the popular free email service Gmail will be renamed in the UK, due to a naming dispute, thanks Rusti.

Tweaktown attempted to unlock their Sapphire X800GTO2, from 12 pipelines to 16.

Finally, Merlin got this message when trying to access OCAU from his work network recently:

Netspace Education Channel VicOne: Victoria's Network
Access to this site has been blocked.

URL Blocked www.overclockers.com.au
Category Crime/Terrorism,Computing/IT (List Blocked)

Terrorism?? :)




Thursday Midday Reviews #2 (0 Comments) (link)
Thursday, 20-October-2005 12:13:49 (GMT +10) - by Agg


Motherboard and CPU:
AMD Athlon 64 X2 3800+ S939 CPU on NeoSeeker.
AMD Opteron 254 S940 CPU on TechReport.

Cooling:
Sunbeam Chromatic Windmill Fan Controller on LANAddict.
Evercool Lander HDD cooler on PCModdingMy.
Silverstone 120mm FM121 Case Fan on Moditory.

Video Cards:
ASUS Extreme N6600GT Silencer passively cooled card on XbitLabs.
Sapphire X800GTO Fireblade and Limited cards on Tweaktown.
ATI Radeon X1300 on NeoSeeker.
EVGA e-GeForce 7800 GT CO Edition on FiringSquad.
GeForce 7800 GT: ASUS vs AOpen on TrustedReviews.
Albatron PC6600LEQ on PCStats.

Storage:
Pioneer DVR-110D and Toshiba SD-R5472 dual-layer DVD burners on XbitLabs.
X-Micro Mini DisGo portable HDD on Hi-TechReviews.
Western Digital Caviar RE2 WD4000YR 400GB "RAID edition" HDD on StorageReview.
Verbatim 1GB Store 'n' Go U3 USB drive on TheTechZone.
HP StorageWorks DAT 72 USB tape drive on TrustedReviews.
Netgear SC101 Storage Central network storage on WindowsAtoZ.
OCZ Rally flash drive on PimpRig.
VGear LANDisk network HDD enclosure on ExtremeMHz.




Thursday Midday Reviews (1 Comments) (link)
Thursday, 20-October-2005 11:54:23 (GMT +10) - by Agg


Power Supply:
Seasonic S12 430w on Virtual-Hideout.
Sansun Arctic 550W on AMDBoard.
Thermaltake Silent PurePower TVW500W on 3DXtreme.

Audio / Visual:
Ultimate Ears Super.Fi 3 Studio Earphones on CoolTechZone.
Sound Blaster X-Fi Xtreme Music sound card on Guru3D.
MSI Theatre 550PRO TV tuner card on ViperLair.
Logitech Z-5450 Wireless Surround Speakers on HardCoreWare.
IceMat Black Siberia headset on TechGage.
Creative Sound Blaster X-Fi Elite Pro sound card on Hexus.
Creative Labs Zen Nano Plus mp3 player on DesignTechnica.
ColorVision Datacolor SpyderTV colorimeter on XYZComputing.

Mini, Portable & Prebuilt:
Shuttle SD11G5 XPC Pentium-M based mini-PC on TBreak.
MSI Hetis 915 Lite Slim PC prebuilt office PC on XbitLabs.
Dell PowerEdge 830 prebuilt Pentium D server on TrustedReviews.
Toshiba Libretto U100 notebook on TrustedReviews.

Input Etc:
Nyco Airflow EX game controller on ThinkComputers.
Logitech G5 Gaming Mouse on TrustedReviews.

Case & Modding:
Matrix Orbital MX610 mini-LCD on Bit-Tech.
FrontX Panel in-bay port relocator on ThinkComputers.
Akasa AllInOne AK-ALL-01BK multi-function in-bay device on TrustedReviews.

Cameras:
Kodak EasyShare C360 digicam on TrustedReviews.



The big news for the day, or so many people have told me, is that Quake 4 has been released. The official site is full of flash and video but the trailers look cool. Pic0o has posted a heap of screenshots for people to check out. Also, there is lots of info over at ETG. Thanks to everyone who sent in the links.

Several people sent word that your printer might be spying on you. Actually, this isn't a new thing and has been used in commercial printers for some time, but how do we know what information is revealed and who has access to it? Thanks guys.

Hardware Secrets have an article about the internal workings of the Pentium 4 CPU. Things like pipelines, cache and fetch, allocators and decoders ... oh my!

Is VoIP the latest hype or is it really the way of the future? That's the question asked in this article over at Red & Blackness.

BigBruin have a PC TV Tuner primer for those in the market for a Tuner Card. Its a bit brief but covers most of the basics.

Quantum Computing. The idea has been thrown about a bit for some years now but the reality of it is quite a way off. The Techzone ponder the theory and practical aspects of Quantum Computing.

Beyond3D have interviewed Nicklas Renqvist, one of the longest serving members of Futuremark, and questions him about their 3DMark software and other 3D stuff.

Eroda sent this in. It's Muglets! A nice way to get your face spread around on the Internet. Thanks Eroda.

I think this idea is great. Have a look and read of The Bubble Project. Real social commentary!



Another great project from Defyant:



Click for the PCDB entry! (15 pics)


You can see the build process in the worklog here in our Modding & Electronics forum.




Wednesday Afternoon Reviews (1 Comments) (link)
Wednesday, 19-October-2005 12:49:02 (GMT +10) - by Agg


Cases:
AeroCool AeroEngine II tower on Hi-TechReviews.
Silverstone Temjin 5 TJ05B-TW on LegionHardware.
MGE XG Dragon on Virtual-Hideout.
Cooler Master Ammo 533 on HWZ.
SilverStone SugoSG01 SFF Chassis on ExtremeMHz.
Cooler Master Ammo 533 on OCOnline.
Thermaltake Tai Chi tower on Big-Bruin.
Enermax Pandora Mesh CA3030-BS midtower on Pro-Clockers.

Cooling:
Thermaltake TideWater video card watercooler on TechPowerUp.
Danger Den Acetal Maze4 GPU waterblock on Techniz.
Arctic Cooling Freezer 7 Pro CPU cooler on SGOverclockers.
PrimeCooler HyperPipe PC-HP1 CPU cooler on A1-Electronics.
Zalman Fatal1ty FS-C77 CPU cooler on Tweaknews.
Thermalright SI-120 CPU cooler on Big-Bruin.
Zalman CNPS 9500 LED CPU cooler on TechPowerUp.
Arctic Cooling NV Silencer 5 Rev.3 7800-series compatible video card cooler on PureOverclock.
Sunbeam Tuniq Tower 112 CPU cooler on OCIA.
Asetek VapoChill Micro Extreme CPU cooler on Techniz.
Asetek VapoChill Micro CPU cooler on Bytesector.
Thermaltake Blue Orb II CPU cooler on A1-Electronics.
Zalman CNPS7700-Cu CPU cooler on TheTechZone.

Power Supply:
Enermax Liberty EL620AWT 620W on Pro-Clockers.
ME XG Magnum 500W on Hi-TechReviews.
Hiper Type-R 480W on PCModdingMy.
Sunbeam 550w NUUO on Virtual-Hideout.




Wednesday Midday Reviews (0 Comments) (link)
Wednesday, 19-October-2005 12:15:47 (GMT +10) - by Agg


Video Cards:
NVIDIA 7800GT vs ATI X1800XL high-end comparison on AMDReview.
Chaintech AE6800 PCI-E on ParadiseOC.
ATI Radeon X800 XT All-in-Wonder on Bytesector.
ATI All-In-Wonder X800XT on GotApex.
Sapphire Radeon X1800XL on Bit-Tech.
Sapphire Radeon X1800XL on TweakTown.
eVGA e-GeForce 6800GT PCI-E on Phoronix.
XFX GeForce 7800 GTX on Gamershell.
ASUS 7800GTX TOP 256 on DriverHeaven.

Storage:
Seagate Momentus 7200.1 SATA Notebook Drive on Tech-Mods.
Lexar JumpDrive Sport 1GB flash drive on Metku.
Seagate Momentus 7200.1 Notebook Hard Drive on RojakPot.
Sony DRU-810A 16x Internal DVD Writer on HWZone.
Kingwin KH-350U-BK External Enclosure on ComputingOnDemand.
OCZ Rally 2GB and 512MB USB 2.0 Dual Channel Flash Drives on InsaneTek.
SimpleTech 80GB USB 2.0 External Hard Drive on Techniz.
Bytecc LANDISK NAS HDD Enclosure on ATrueReview.

Portable & Mini:
Sony VAIO VGN-S480 notebook on DesignTechnica.
Shuttle SD11G5 Pentium-M mini-PC on SilentPCReview.
Shuttle M1000 XPC Pentium-M HTPC on SFFTech.
Shuttle XPC SD31P LGA775 mini-PC on Hexus.




Wednesday Morning Reviews (3 Comments) (link)
Wednesday, 19-October-2005 10:56:02 (GMT +10) - by Agg


It's been a quiet week from me, as I've been on my annual pilgrimage to Philip Island for the MotoGP. Thanks to aftahours and Mred32 for keeping the news flowing while I was away. Many reviews on the way, stay tuned..

Motherboards:
ASUS A8N32 SLI Deluxe nF4 SLI X16 S939 A64 on HotHardware.
DFI Infinity nF4 Ultra S949 A64 on NinjaLane.
Foxconn WinFast NFPIK8AA-8EKRS S940 Opteron board on LostCircuits.

Memory:
DDR2 800MHz Roundup: A-Data, Kingston & Mushkin on LegitReviews.
OCZ Platinum PC4000 EB 2GB Dual Channel Kit on InsaneTek.
Crucial CT2KIT6464Z40B 1GB Kit on ThinkComputers.
Corsair 2GB PC4400 DDR Kit on Bjorn3D.
Crucial Ballistix Tracer 1GB PC4000 Kit on Tech-Mods.
GEIL PC2-4300 Ultra DDR2 Dual Channel Kit on HWZoom.
Corsair XMS2 TWIN2X1024-5400UL 1GB Dual Channel Kit on InsaneTek.
Corsair XMS2 TWIN2X2048-6400PRO 2GB Dual Channel Kit on InsaneTek.
CorsairTWINX2048-3500LLPRO on ThinkComputers.

Input Etc:
Logisys LED Office Keyboard on Techgage.
Logitech Driving Force Pro wheel on DriverHeaven.
Joytech Neo S PC Gamepad on PCReview.
Logitech MX610 'Smart' Mouse on EverythingUSB.
Logitech MX 610 Laser Cordless Mouse on HWZoom.
Sunbeamtech X-1300 Laser Mouse on 3DXtreme.
X-Ray Aqua2 Series Professional Mouse Pad on Techniz.
Logitech MediaPlay Cordless Mouse on CoolTechZone.




Cheating in Multi-Player Games (0 Comments) (link)
Monday, 17-October-2005 18:00:08 (GMT +10) - by Mred32


Do you cheat in online games? Does anybody? Well, I guess the answer to the second one is yes. Exploits, bugs, wall hacks, headshot hacks and the like are prevalent in the online gaming arena and game makers have been doing some rather long yards in an attempt to stamp it out. Things like Punk Buster and SecurePlay have been used to good effect as well as other file verification techniques like Valve Software's Steam. Yet, the cheating still continues. To some people its little more than a case of If you can get away with it, then fine but for others its the ruination of a game. Wikipedia has a few things to say about game cheating and there are plenty of How-to-Cheat web sites as well as the How-to-stop-the-Cheats sites.

Some people become so frustrated with the amount of cheating that they will stop playing a favourite game altogether. While Counter Strike come to mind, there are plenty of other games which have suffered the same fate. They become known more for the amount of cheating than for the great game they could have been. Sometimes people say they can justify their cheating with comments like ...it adds to the game experience when the enemy can shoot through walls. Then there are cases of people being so good at a game without cheating, that they end up being booted because nobody will believe they are not cheating! It seems the Internet is full of people who are happy to ruin the online experience for others.

Many people have suggested to me that it is the fault of game makers not making hack-proof games, yet, in the years since computers have been used I am yet to see a hack-proof operating system let alone a game. Experienced players know that cheating exists and they will often simply move to another server, but the new players will soon pick up on what's going on and often just give the game away. For my part the bottom line is that the game isn't supposed to be played that way, and it gives people an unfair advantage over other players who paid their money to buy a game.

So where does the real problem lie. Is it really with the cheaters? Is it something we just have to accept and live with? ... or is it the fault of the game makers who need to tighten up the game code? We have a poll running in this forum thread in our games forum. Feel free to have your say!



The Inquirer tells us that AMD are getting set to drop the price of it's Opteron Range in the near future. Prices are set to drop at the end of the month.

On The Tech Report, an article all about AMD's future plans for CPU technology including the direction they plan to head in 2006 and beyond. "We still didn't get a roadmap update with product code names and target dates, but we did get a sense of what features AMD is planning to build into its CPUs in the coming months and years." Read it here.

Do you use Instant Messaging? Does it annoy you when the person you want to chat to happen to use a different IM network? The Tech Zone have an article all about it and what we can do to improve things. Also, with the VoIP market booming at the moment, maybe that is the better way to go? Ebay recently bought Skype who now see Microsoft as their rival.

Also on The Tech Zone, what makes a gamer A Gamer? Is it the social interaction or maybe the competition? Perhaps, like me, you just play games because its fun?

Hardware Secrets recently went on a tour of the Kingston Memory Factory in Fountain Valley USA. Click the link and take the tour yourself.

XYZ Computing have posted an interview with Tony Bove. Who is Tony Bove you ask? He's the guy who is just about to release a book titled "Just Say No to Microsoft". "With this book Bove intends to help readers rid Microsoft from their life- this is easier said that done, but it is certainly possible."

Hewlett-Packard have recently recalled 135,000 battery packs sold with notebooks shipped around the world from March 2004 to May 2005 after claims they were prone to overheating and catching fire. Read more here.

PENIS enlargement. All-natural Viagra. Small Cap investments. Sick of spammers filling up your inbox? Well, you can blame the Yanks. According to this article Australians receive more than 3 times more spam from the US than from any other source. Only three times?



Holy reviews Batman!

Audio/Multimedia:
Multicolored MobiBLU DAH-1500i MP3 Player on CoolTechZone
Novatron iamm NTD-25 Multimedia Player on 3DVelocity

Case:
Antec P180 Advanced Super Mid Tower on ThinkComputers
MGE Dragon on Overclockers Online
Thermaltake Swing Series Case on ThinkComputers
Gigabyte 3D Aurora on Hardware Zone

Cooling:
Innovatek Fan-O-Matic Micro on Virtual-Hideout
Dynatron P22 Intel Socket 775 heatsink on Pro-Clockers
Zalman VF700-Cu on Legion Hardware
Ultra Products Fan Commander on Pimprig
Zalman CNPS9500 LED CPU Cooler on Pimprig
SilverStone Nitrogon NT02 AMD & Intel heatsink on A1 Electronics
Spire KestrelKing V CPU Cooler on Techgage
Tt Silent Water H2O Kit on Overclocker Cafe

Misc:
Mashie Design Visual Audio on Tech Powerup
Nokia 9300 Smartphone on Trusted Reviews
Ergodex DX1 Input System on Pimprig
U.S. Robotics USB Internet (VoIP) Phone on Bios Magazine
AMD Sempron 3000+ for Socket 939 on Xbit Labs

Motherboard:
ASRock 939Dual-SATA2 Motherboard on TweakTown
ECS PF88 Extreme Hybrid - Intel/AMD Motherboard on Hardcore Ware
Foxconn WinFast 6150K8MA-8EKRS Motherboard on PCStats
Foxconn WinFast NF4SK8AA-8EKRS on HotHardware

Mouse:
SunbeamTech X-1300 Gaming Mouse on Phoronix
Apple Mighty Mouse on The Tech Zone
Logitech MX610 Cordless Laser Mouse on AseLabs

Printer:
Brother HL-2700CN Colour Laser Printer on Trusted Reviews
Samsung Digital Photo Printer SPP-2040 on Techtastic

PSU:
XG Magnum 500W on InsaneTek
XG Magnum 500W on Phoronix
PC Power & Cooling Turbo-Cool 850 SSI on Pure Overclock
Silverstone Strider ST60F 600W Modular SLI Power Supply on 3DGameMan
Sunbeam Nuoo 550W SLi PSU on SGOverclockers
Thermaltake Pure Power PST 520W on TweakPC
Ultra X-Finity 500 Watt PSU (Blue) on CaseModGod
XClio GoodPower 500 watt Power Supply Unit on Xtreme Resources

RAM:
Corsair TWINX2048-4400 PRO on Viperlair
OCZ EB DDR PC-4000 2x1024MB Platinum Edition Dual Channel Kit on 3DXtreme

Software:
FileMaker Professional 8 on BIOS
Winamp 5 on PCMech
Splinter Cell: Chaos Theory on 3DVelocity

Storage:
Thermaltake Muse USB 3.5" Drive Enclosure on Big Bruin
Kingston U3 DataTraveler USB Drive on The Tech Zone

Videocard:
Asus Extreme N7800 GT Dual on Hot Hardware
Asus N7800GT DUAL on Pc Perspective
PowerColor X800 GT Xtreme 256MB and X800 GT EVO Tide Water 256MB on Hexus
ATI RADEON X1300 PRO on Xbit Labs
ASUS Extreme N6600GT Silencer 256MB (GeForce 6600 GT, PCIe) on Hardware Zone



Tweaktown have had a look at the new Catalyst 5.10 drivers that were released recently for users of Radeon graphics cards, and compare these drivers to the previous release Catalyst 5.9 to see what has changed.

Firing Squad have posted an interesting article titled Digital SLR vs All-in-One Point-and-Shoot. Alan Dang from FiringSquad.com tests that statement by comparing two 8 megapixel digital cameras: a $600 Panasonic Lumix DMC-FZ30 point-and-shoot versus a $1400 Canon EOS-20D backed by over $4000 worth of lenses and accessories. What are the cameras capable of? When does equipment become the limiting factor? It doesn't matter if you think you know the outcome, or even if your budget doesn't come close to this price range. This is an article for anyone interested in digital photography.

It's probably a bit late now, but ATI have announced that they have made a tool which they claim improves scores in Doom3 when antialiasing is enabled. Read more here, on Hexus.

The long anticipated Video iPod looks like its coming to fruition, with Apple officially announcing the iPod Video. Read more here on Hexus, WindowsAtoZ, Cool Tech Zone, and Pixelshelf.

On the subject of iPods, Philme noticed Apple have the new updated iPods listed on their site, featuring a thinner design and longer battery life.

Hardware Secrets have posted a new article on their site, showing us how to use a parallel port to control circuits outside the PC, like LEDs, lights and even home appliances.

CharliebrownAU lets us know of this site which offers Multilanguage Shell Packs to make your Windows XP look like Vista.

More reviews to follow later in the evening. =)



Audio
Sound Blaster X-Fi on Hardware Zone
Blue Tango Classic Bluetooth Audio Transceiver on A True Review
Creative Zen Sleek on BIOS
Turtle Beach Ear Force HPA 5.1 Surround Sound Headphones on Tweaknews

Case:
Thermaltake Tai Chi ATX Case on Hardcoreware
Coolermaster C Media 260 Case on SFFTech
Titanium Series Professional Server Case on ExtremeMHz

Cooling:
Vantec Stingray Water Cooling Kit on Hi-tech Reviews
ThermalTake Big Water SE on Bytesector
Scythe Katana Heatpipe Cooler on Pro-clockers
Logisys Digital Thermal Controller on Virtual-Hideout
Antec VCool on Techgage
Thermaltake Schooner Fanless VGA Cooler on BigBruin
Corsair Cool Watercooling Kit on Gotapex

Misc:
Creative WebCam Live! Motion on Hardware Zone
Epson Perfection 4490 Photo Scanner on Bios Magazine
Geek Stuff Mechanical Torch on PC-Base
Logitech G7 laser Cordless Gaming Mouse on 3DXtreme
Samsung SyncMaster 930MP 19 Inch Multifunction LCD TFT on Tweaknews
DFI LAN Party UT nF3 Ultra-D on PC Modding Malaysia

PSU:
XG Magnum 500W on Phoronix
QTechnology 400w Gold Series PSU on Moditory

RAM:
OCZ PC-3500 Gold GX Dual Channel DDR on Virtual-Hideout
Corsair TWIN2X2048-6400 PRO 2GB Kit on Viperlair
Corsair TwinX2048-4400 PRO PC4400 DDR Memory on PCStats
Corsair TwinX2048-6400 PRO PC2-6400 DDR-2 Memory on PCStats
Corsair XMS-2048-3500LL PRO on Hi-Tech Reviews
OCZ EL DDR PC-4000 1024MB Gold Edition on Bytesector

Software:
Rag Doll Kung Fu on Techgage
Day of Defeat: Source on Driverheaven

Storage:
Transcend JetFlash 110 1GB USB Drive on TW Labs
Eksitdata HD guard pro on RBMods

Systems:
NEC PowerMate DL T8000 w (Water-Cooled PC) on Hardware Zone
Beblu 'component' Media Center PC on Bit-Tech

Videocard:
ABIT RX800 XL-256EDVIO & Fatal1ty X800 XL on Beyond 3D
Asus EN6600GT Silencer Videocard on PCStats
ASUS Extreme N7800GT Dual on Hexus



The guys at ThinkComputers wonder why they bought an Xp64 CPU when there just aren't many drivers for it yet. Will Windows Xp64 support happen?

Selecting a good LCD screen is not always a simple matter, depending on what use you plan on putting it to. For gaming at least, there are a few things to consider. The TechZone tell us how to select an LCD for gaming.

Fans of the Lionhead Studios game Black and White will be happy to know that Black and White 2 is about to hit the shop shelves. I really like B&W and spent many hours trying to teach my creature to do what I wanted it to do. Its one of those games which are a bit hard to categorize as its not a true RTS, yet it doesn't really fit the classic RPG style either. Trusted Reviews have had a look at the game and they tell us what they think.

Microsoft and Yahoo are going to link their IM platforms so that the users of each network can talk to each other. I wonder if this is in response to Google's release of Google Talk?

Intel have released a dual-core Xeon CPU in what some are calling an attempt to close the server market gap with AMD. The CPU, code-named Paxville, will run at 2.80Ghz.

Tweaktown compare a couple of Gigabyte motherboards for Dual Core CPU's. The Gigabyte GA-8I945P Pro and the GA-8I945P Dual Graphic.

AIVAS got a giggle out of Google when he typed the word Failure in the search box and hit the "I Feel Lucky" button. You could try it on our own Aggle search site also. It comes up as the first link :)



Trusted Reviews has some X05 coverage posted up on their site. X05: A disused gasworks in the heart of Amsterdam, several hundred of the European games industry's finest, and an early chance to get my hands on some of the Xbox 360's most exciting launch games. Microsoft wants to turn Xbox 360 into the world's number 1 console, and to do it has over 200 games on the way.

SFFTech has posted up an article titled DIY Notebooks: The Next Enthusiast Conquest. This article takes a look at the rise of the Notebook and the eventual emergence of DIY Notebooks. The article focuses on Small Form Factor manufacturers and how this concept may influence their direction.

Once again Rojak Pot have updated their BIOS Optimization Guide to 8.4.2. Check it out here.

Desgintechnica has a useful guide posted up on their site showing us What RSS is and how to use it.

Apparently the Chaos Cloud that was mentioned earlier this week was indeed a hoax. Thanks to the few hundred people that sent that in. =P

With all the different choices these days when it comes to purchasing a new graphics card, it can be hard to choose what to buy. Rbmods have made things a bit easier with their guide that they just posted up. Check it out here.

Designtechnica have posted their latest guide on how to Setup a Recording Studio on Your Computer.

Arstechnica shows us how to use Linux for editing audio instead of using high end expensive applications through Windows. Full read here.

On the subject of guides, Hardware Secrets also have a guide posted, showing us How Gigabit Ethernet Works.

Shane sent in news about a new game available from the Australian Defense Force. Check out ADF Aviator here.

The Tech Lounge wants everyone to check out their new site as well, with a new logo, layout and features.

Pontios sends in news about Microsoft working on a new Hotmail interface. Full article here.

Hardwarehell have posted the first part of their PC Silencing Guide.

PCMech have an article posted on the iPod Nano and the problems that they have, and how it may affect sales in the future.



Audio:
Cowon iAudio X5 on Design Technica
Creative Zen Sleek on Trusted Reviews
Creative Zen Vision 30Gb Portable Media Player on Tweaknews

Case:
SunBeam Trio Case on Bjorn3D
Thermaltake Tai Chi Chassis on Hot Hardware

Cooling:
Asetek Vapochill Micro on Rbmods
Asetek VapoChill Micro Extreme on A1 Electronics
BFG 7800 GT OC Water Cooled on PcPerspective
Vantec Stingray All-In-One Water Cooling Kit on Techniz
Thermaltake T-Type H20-temp Indicator on Madshrimps

Laptop:
Sony VAIO VGN-TX1XP Laptop on Trusted Reviews

Misc:
3Dconnexion SpacePilot 3D Design Tool on XYZ Computing
Logisys Jade Curve 4 Direction LED Mouse on ExtremeMHz
Panasonic PT-AE700 Home Cinema Projector on Bytesector
Thrustmaster Wheel Roundup on TweakPC
Windows Vista Build 521 on CoolTechZone

Motherboard:
ASRock 939A8X-M AMD Athlon 64 Socket 939 on OCInside
Cahintech VNF4 Ultra Motherboard on TW Labs
ECS KN1 Extreme NF4 SLI Motherboard on Legit Reviews
ECS KN1 SLI Extreme on The Tech Zone
Gigabyte K8N-SLI on Legion Hardware

Printer:
Canon Pixma iP90 Inkjet Printer on Trusted Reviews
HP PhotoSmart 475 Printer on DesignTechnica

PSU:
Coolmax 24-pin PSU Tester on Virtual Hide-out
Ultra Products 2nd Generation 500W X-Finity PSU on BigBruin

RAM:
Corsair TWINX2048-3500LLPRO CAS2 on Techgage

Storage:
Gigabyte i-RAM on Tweaktown
Hitachi vs. Seagate 400 GB Hard Drive Comparison on The TechZone
Icybox IB-360 External Hard drive Enclosure on Trusted Reviews
SwissBit Victorinox retroALOX 1GB on ThinkComputers

Video:
ATI Radeon X1000 series, X1800, X1600 & X1300 graphics cards on A1-Electronics
Gigabyte 7800GTX on Pro-Clockers
ASUS Extreme N7800GT Dual on Hexus
HIS X800 GTO IceQ II Turbo 256MB PCIe on XYZ Computing
HIS X800GTO IceQ II Turbo 256MB on Overclockers Online



Mainboard:
Foxconn 6150K8MA-8EKRS Mainboard at HEXUS
Gigabyte GA-K8VT890-9 (VIA K8T890) Mainboard at HardwareZone

Video:
Samsung HPR4252 42" Plasma TV at Bytesector
HIS X800 GTO at Bit-Tech

Cooling:
Scythe Katana CPU Heatpipe Cooler at Rojak Pot
Chromatic Windmill Fan Controller at MadShrimps
Thermaltake Blue ORB II CPU Cooler at Techniz

Audio:
LTB ProAmp 5.1 Headphone Amplifier and 5.1 Headphones at ThinkComputers
Steel Sound 5H Headphones at PCMech

Cases:
Thermaltake Swing Mid-Tower Case Video Review at 3dGameMan
RaidMax Ninja 918 ATX Gaming Case at BigBruin
Xion II Steel ATX Mid Tower Case at Legit Reviews
Emko 141 fanless Mini-ITX Case at Epiacenter
Asetek Vapochill Micro Ultra Low Noise Cooler at PC Modding Malaysia

PSU:
Antec TruePower II 480w PSU at NGOHQ
SilverStone Strider ST405 400W PSU at Phoronix
Epower-Tech Silent Engine Tiger 550W PSU at XYZ

Input Devices:
Logitech MX610 Laser Cordless Mouse at 3DXtreme
Sunbeam Tech X-1300 Gaming Mouse at A True Review
Madcatz MC2 Racing Wheel at Driverheaven
Flexiglow Cyber Snipa Gamepad at GideonTech

Misc:
Jackson Armor Card at Hi-Techreviews
Sanyo Xacti C5 Digital Camcorder at BIOS



We have the CPU and the GPU, but do we really need a PPU? The Physics Processing Unit is a separate processor specifically for games which will handle all the physics and interaction in 3D games. You can read a bit more about it here and also read an interview with one of the creators of the idea.

eCoustics have a short Q&A all about Home Theatre Systems. Some common facts and fallacies about home theater, stereo and video. While you're there, they have an article about placing your surround speakers.

Asus have nearly completed their dual-7800 GT card featuring not one but two 7800GT cores. PC Perspective have some photos of the card in pre-production, but not a lot of info about it yet. Nice!

The Tech Zone have posted the story of The First Internet Worm. "Morris was a 23-year-old graduate student at Cornell University in 1988 when he wrote the first Internet worm in 99 lines of C code."

On the Doom front, the Doom movie is set for release on the 21st of October. They have an official site now. This could be good if its well executed. Sadly though, many of these type of spin offs aren't. On the Quake front, Whispy tells us that Quake 4 is almost ready to ship. Check out www.quake4game.com for all the info and screenshots.

Microsoft last week held their launch for the Xbox 360 in Amsterdam. Bit-Tech have a collection of photos and screenshots and other info from the event.

The folks at T-Break had a chat to David "Tabasco" Nalasco from ATI during their R520 launch in Ibiza and discussed the past, present and future of CrossFire. Have a read of it here.

MP3 players come in all shapes and sizes, configurations and prices. I don't have an MP3 player but I might have to think about it now that these are available. Actually, I think I'll give it a miss. They're ugly with all those diamonds on them and its at least $10,000 over priced.

Nick sent this one in to us. Its a month old but a story about a "chaos cloud". Astronomers have detected a mysterious mass they've dubbed a "chaos cloud" that dissolves everything in its path, including comets, asteroids, planets and entire stars. Very interesting stuff, except for the part which says its heading right for us, and will get here in 2014. I guess I should go cash in my super then?




Saturday Night Reviews (1 Comments) (link)
Saturday, 8-October-2005 23:25:10 (GMT +10) - by Agg


Cooling:
CoolerMaster AquaGate Mini watercooling kit on HWSecrets.
Arctic Cooling Copper Lite socketA CPU cooler on Techgage.
Zalman 7000B-Cu LED CPU Cooler on Virtual-Hideout.
Swiftech Apex-H20 watercooling kit on ViperLair.
Thermalright SI-120 CPU cooler on PCModdingMy.
Arctic Cooling NV Silencer 5 (Rev. 3) 7800 GTX GPU Cooler on 3DXtreme.
Asetek VapoChill Micro CPU cooler on ViperLair.
Sunbeam Theta fan controller on LANAddict.

Video Cards:
ATI Radeon X1800 XL on HWSecrets.
ATI Radeon X1600 XT on HWSecrets.
Palit Radeon X550V+ 256MB (PCIe) on HWZone.
Radeon X800XL Roundup on Tech-Hounds.
Radeon X1800 XT and XL on XbitLabs.

Audio:
HeadRoom Micro Amp and Micro DAC on DansData.
Samsung YH-820 MC 5GB HDD Digital Audio Player on Tech-Mods.
BTO Plusdeck 2 PC Cassette Deck on AMDBoard.

Motherboards:
Albatron Mars PX915SLI Intel 915PL SLI on PCStats.
ASUS CT-479 Pentium M Adapter on TechPowerUp.
ASRock 939Dual-SATA2 Socket M2 Upgradable on PCStats.

Storage & Memory:
OCZ RALLY 2GB Dual Channel Thumb Drive on Tech-Mods.
Centon Advanced A2X1GS3200LLE PC3200 2GB Dual Channel Kit on InsaneTek.
Imation Disk Stakka CD storage on XYZComputing, our review here.



It's that time again! If you're watching Australia's Greatest Race, or even if you're not, keep on top of things with this thread in our Motoring forum.




Friday Night Reviews (0 Comments) (link)
Friday, 7-October-2005 20:28:06 (GMT +10) - by Agg


Cases:
Antec Sonata II on MadShrimps.
Antec Sonata II on ThinkComputers.
Enermax CA3030 Pandora on OCIA.
MGE XG Ninja 2 on Tweaknews.

Memory:
Patriot PDC2G3200LLK PC3200 2GB Dual Channel Kit on InsaneTek.
Crucial Ballistix PC4000 DDR on PCStats.

Portable & Mini:
Sparton Z8000 A64 gaming laptop on TechWareLabs.
HP Pavilion zd8110us notebook on Bytesector.
Fujitsu-Siemens Lifebook P1510 tablet PC on TrustedReviews.
Shuttle XPC SD31P dual-core P4 mini-PC on XtremeResources.

Cameras:
Sony HDR-HC1E High Definition Camcorder on TrustedReviews.
Pentax Optio S55 digicam on TrustedReviews.

Input:
Logitech Cordless Desktop S510 with Media Remote on ThinkComputers.
Microsoft Ergonomic 4000 Keyboard on Virtual-Hideout.
Logisys EL Office Pro Keyboard on ExtremeMHz.




NSW RFS Open Day - Sat 8th Oct 2005 (tomorrow) (0 Comments) (link)
Friday, 7-October-2005 17:23:04 (GMT +10) - by Agg


From Rodgrech, one of our resident fireys: More than 400 Rural Fire Brigade Stations across NSW will open their doors to the public on Saturday, 8 October 2005 in the second annual RFS state-wide Open Day.

The RFS Open Day will be a great opportunity for communities around the state to meet their local volunteers, look through brigade stations and inspect fire tankers and equipment.

This is the second annual state-wide RFS Open Day. It aims to increase the profile of RFS volunteers, what they do and how they do it 24 hours a day, seven days a week, all year round.

It is also an excellent time for people to learn more about what they can do to protect their home and property in the event of fire.

The RFS Open Day would not be possible without the support of Chubb, who have helped us provide resources to all of the participating brigades.

Chubb is proud to be the official sponsor of the 2005 RFS Open Day. Chubb's long relationship with the RFS reflects its commitment to providing fire and security protection for local communities, and its support for the volunteers who serve these communities.

Brigades have organised a range of activities and demonstrations that will be of interest to all the family and everyone is invited to come along.

There's a list of participating brigades here.




Friday Morning (8 Comments) (link)
Friday, 7-October-2005 02:38:35 (GMT +10) - by Agg


Lots of people let us know that the Australian High Court has ruled in favour of Playstation modchips. The legalities are fairly specific though, so I doubt we'll suddenly see a modchip-friendly legal environment in Oz. Not to mention what the Free Trade Agreement with the US will do to the copyright situation here. Anyway, there's a thread discussing this issue here.

Lots of people also sent in this link to some Uni of QLD guys, OCAU members, trying to get scurvy to delay their exams. There's a large thread here in our Pub forum about it.

EverythingUSB have an article about an official Portable USB Apps Platform called U3. Co-developed by SanDisk and M-Systems, the open-standard U3 platform allows users to take their applications, not just data, with them to any USB-equipped Windows PC and to launch them with as little as two clicks.

I linked this review in the previous post, but it's worth another look. The Gigabyte i-RAM SATA RAMdrive is coming closer to commercial availability.. check out how it spanks a Raptor in the benchmarks.

`X' wants the world to know that the October Iron Cookoff is underway in our Geek Food forum, with the theme being "beans". Pardon me.

TheTechZone have an article (buried in the ads) about how you may be using Linux without realising. By browsing OCAU, for example. :)

LegionHW looked in more detail at recent claims that 2GB is better than 1GB of DDR2 for gaming.

Loser spotted this flexy phone concept from Nokia, the 888.

ATI's X1000 series gets some more coverage on TrustedReviews, XbitLabs and HWSecrets.

From Dinuc: Busy time at the moment for the photography forum, first up we have the Voting for the September Iron photographer. Then there is the October Iron Photographer theme, which is "Retro". There are already some good entries in. And finally we have a very interesting debate over whether the December challenge should be shot using disposable cameras. This is intended to level the playing field between those with point and shoot cameras and the digital SLR's. Can you give up your digital?

Nick spotted that there'll be no MS Office on Linux anytime soon, and that some of MS's Linux-related patents have been rejected. Also, the "spread firefox" server keeps being attacked.

From Jeffrey: New Dvico Fusion DVB-T drivers available and 2 upcoming DVB-T cards to be released soon, info here and here.

Xbit have a CPU overclocking guide posted. Today there is an illustrated guide that will take you through the entire process, step by step. With our new guide CPU overclocking will be as easy as ABC!

From LNC: The Battle for Wesnoth team is proud to release version 1.0 of The Battle for Wesnoth, a free, turn-based strategy game with a fantasy theme and roleplaying elements.




Thursday Evening Reviews (1 Comments) (link)
Thursday, 6-October-2005 17:48:05 (GMT +10) - by Agg


Cooling:
AMD & Intel Universal watercooling on A1-Electronics.
JETART NP6600 XCool Foldable NoteBook Cooler on Techniz.
Silverstone Nitrogon NT03 on Pro-Clockers.
Vantec LapCool 3 Laptop Cooler on Hi-TechReviews.
Thermaltake Aquabay M2 5.25 bay reservoir on PimpRig.

Audio / Visual:
Steelsound 5H headset on AseLabs.
MPIO PD100 Portable DAB Radio on TrustedReviews.
BrightSide DR37-P Extreme Dynamic Range Display on TheTechZone.
Pioneer DVR-633H-S DVD VCR on eCoustics.
Koss KSC75 headphones on eCoustics.
Creative Zen Vision Portable Media Player on ARP.
Hip Gear S-Video AV System Selector on GamersHell.

Power Supply:
HEC Group ACE 580UB on BigBruin.
Casebuy EZ PSU Tester 2 on Pro-Clockers.
Joujye Super Silent 350W on PCModdingMy.
Enermax EG565P-VE FMA 535W on TweakTown.

Video Cards:
Leadtek PX7800 TDH MyVIVO Extreme on HardCoreWare.
HIS Radeon X800GT IceQ on OCrCafe.
HIS ICEQII Radeon X800GT Turbo*PCI Express on TweakNews.
Asus GeForce 6800GT 256MB PCI-E on A1-Electronics.
Sapphire Radeon X800GTO PCI-E 256MB on 3DAvenue.
Gigabyte Radeon X800XL 512MB PCIe on HWZoom.
ATI All-In-Wonder X800XL 256MB PCIE (video review) on 3DGameMan.
PowerColor X800GT EVO with Factory Watercooling on TweakTown.
Sapphire Radeon X550 on TheTechZone.

Storage:
Swissbit Mini USB 512MB flash drive on Tech-Mods.
Gigabyte i-RAM SATA RAMdrive on HWZone.

Network:
Actiontec 802PSG 54Mbps Wireless Multiport Print Server on Tech-Mods.
MSI Dual Net Card wireless and bluetooth NIC on 3DVelocity.




OCAU Merchandise (6 Comments) (link)
Thursday, 6-October-2005 11:31:55 (GMT +10) - by Agg


OCAU has a range of merchandise available. There's things to wear, things to drink out of and things to stick to other things - all with free shipping. As Summer approaches, so does the risk of warm beer and frozen hands. Fear not! An OCAU stubby holder can save the day:



Click for OCAU Merchandise!






ATI Radeon X1000 Released (0 Comments) (link)
Thursday, 6-October-2005 01:51:31 (GMT +10) - by Agg


ATI have released their Radeon X1000 series of video cards. We've been waiting quite a while to see ATI's response to NVIDIA's 7800 series. Will this launch put them back on top? More importantly, will these products actually be hitting the shelves anytime soon?

Competitive gamers and enthusiasts looking for the absolute best will want the Radeon® X1800 -- the fastest graphics processor on the planet. For those getting started in gaming or who are more interested in editing photos and videos, the Radeon® X1600 delivers the best image quality available, for high-fidelity editing and playback. For those who want all of the features and capabilities of the Radeon X1800 and Radeon X1600 but who are on a budget, the Radeon® X1300 will meet their needs for as low as US $79.

Coverage on Anandtech (and here), Beyond3D, Bjorn3D, DriverHeaven, ExtremeTech, GDHardware, Guru3D, HardOCP, Hexus, HotHardware, HWAnalysis, HWSecrets, NeoSeeker, PC Perspective, T-Break, TechReport, TheInquirer, TheTechLounge and TomsHardware.

There's a thread here in our Video Cards forum for these new products.




Archive Updated (0 Comments) (link)
Wednesday, 5-October-2005 21:04:34 (GMT +10) - by Agg


It's been a while since I've updated our Content Archive, and it's been fairly quiet in the meantime. However there's a few hundred articles and reviews in there and it's been difficult to update and navigate for a long time. So, I've now moved it into the Wiki which will make things easier. I'll only be updating that version from now on.

I've added these recent articles to the archive - check them out if you missed them the first time around:

Engin Voice Box VoIP Phone review.
Modding a PCI-E 16x card to work in a 1x slot AND in a 16x slot article.
Thermalright XP-90C CPU Cooler review.
Apple iPod nano MP3 Player review.

We also had some Perth AutoSalon 2005 pictures recently, from SiliconAngel.




Wednesday Afternoon (14 Comments) (link)
Wednesday, 5-October-2005 15:45:27 (GMT +10) - by Agg


Congratulations to Australians Barry Marshall and J. Robin Warren, who were awarded the Nobel Prize for Medicine yesterday, for their work on the cause of stomach ulcers. GPs now routinely treat ulcer sufferers with antibiotics and this once-intractable ailment is entirely curable. There's an interview with them here.

AusGamers have the much-anticipated v1.03 patch for Battlefield 2, at 179MB. They also have a Win64 patch for UT2004.

James pointed out that Knoppix V4 live distro is available for download. 3GB or so.. ouch. Look for it on your ISP's mirror server if you can. :)

ArsTechnica have an article about disaster IT with LiveCD.. in the very real testing environment of hurricane-aftermath Louisiana.

FatMan sent in this page about upgrading your iPod to 200GB of storage. It does have some impact on battery life, though.

BenX spotted this bizarre hard drive is the new bling song on Hitachi's storage site. This kind of thing is why marketing people should be closely supervised. :)

OneArmedMan sent word of a new Memtest version.

From boky, a cool rocket racing league to promote development of aeronautics and space travel etc. Looks cool, sign me up!

You can win a laptop or some other goodies from VIA by playing an online game on their site.

LegitReviews have some more info on ATI's recent warranty reduction, while PenStarSys (and many others) are grumpy about CrossFire not being available at launch as promised.

DriverHeaven meanwhile have an interview with NVIDIA. I think we as a company have changed the way in which we bring a product to market. The day we launched the 7800 GTX and the GT, it was possible to buy it online in volume from all the major Etail stores (nearly 40), with boards available from all our partners.

TweakTown compared a couple of X800GT cards from HIS and PowerColor.

On Phoronix: VDrift, the cross-platform open-source driving simulator designed for drift racing, recently released its 2005-10-02 source that now has initial network multi-player support, ghost car relay option, SCans build system, and terrain detail options. Screenshots here, more info and downloads here.

ThinkComputers covered using Weldbond in modding projects.

From Dan: Just to let everyone know the Voting is now open for September Iron Designer, we need the OCAU community support to get this competition off the ground.

Interesting Forum Threads:
Study says religion is society's biggest threat in Current Events.
TV weatherman quits to pursue hurricane "conspiracy theory" in Current Events.
Should you call back after an interview? in Career, Education & Finance.
Chris Atkinson tops shakedown in Motoring.
Chinese 4x4 gets zero in safety test in Motoring.
Caterpillar 797B (huge truck) in Motoring.
Outy's photochop thread in The Pub.



Systems/Laptops/PDA:
Alienware Aurora 7500 SLI System at BIOS
Beblu Media Center at Epiacenter

CPU:
Athlon 64 4000+ San Diego at Neoseeker

Networking:
Actiontec Wireless G Router and Network Cards at TheTechLounge
SMC Wireless Hotspot Gateway at TrustedReviews

Memory:
Crucial Ballistix PC4000 2GB Dual Channel at InsaneTek
Corsair Flash 40X CF & 60X SD at Overclockers Online
OCZ Rally 1GB USB Stick at techPowerUp

Video:
NVIDIA GeForce Go 7800 GTX at HotHardware
MSI NX7800GTX-VT2D256E SLI at PCStats
PowerColor X800 GT EVO Liquid Cooled at Bjorn3D
MSI Radeon X1300 PRO 256 MB at HardwareZone

Storage:
Panasonic SW-9585 16x Internal DVD Writer at HardwareZone

Cooling:
ThermalTake Golden Orb II at Bytesector
Asetek Vapochill Micro at OcPrices
Zalman Reserator 1 Plus Liquid Cooling at X-bit labs

Audio:
Creative X-Fi Sound Card at AMDReview
Toshiba Gigabeat MEG-F20 Media Player at HardwareZone

Cases:
Titan Robela Watercase at Techgage

PSU:
SinTek 500 SLI 500W Power Supply at BigBruin
Aspire DarkSide ATX-AS600W-BL 600W at PimpRig

Input:
Wacom Graphire Bluetooth Wireless Pen Tablet at BIOS
Wacom Graphire 4x5 at Hi-Techreviews
Razer Copperhead Mouse at Rbmods
Metadot Das Keyboard at Phoronix
CanoScan 5200F Scanner at X-bit labs

Digital Camera/CamCorder:
Sony DCR-DVD203 DVD Camcorder at Designtechnica
Olympus E-500 EVOLT Preview at DPReview




Tuesday Afternoon Reviews #2 (0 Comments) (link)
Tuesday, 4-October-2005 16:15:07 (GMT +10) - by Agg


Power Supply:
Enermax MaxiumumPlus 660W SLi on PimpRig.
MGE Vortec 600W on ThinkComputers.
SinTek 500W SLI Modular (video review) on 3DGameMan.

Video Cards:
PowerColor X800GT on XbitLabs.
HIS Radeon X800GT IceQ II Turbo on ViperLair.

Memory:
OCZ 2GB PC4000 EL DDR Gold on PCStats.
OCZ Gold PC4000 2GB Dual Channel Kit on InsaneTek.
Crucial Ballistix PC2 5300 on LegitReviews.

Case & Modding:
MuteMat Sound Absorbing Kit on SilentPCReview.
VLSystem LIS 2 Blue Eye VFD mini-LCD on TechPowerUp.
Gigabyte 3D Aurora Case on XBitLabs.
Logisys Wireless Remote Multifunction Panel on TechPowerUp.




Tuesday Afternoon Reviews (0 Comments) (link)
Tuesday, 4-October-2005 13:58:47 (GMT +10) - by Agg


Audio / Visual:
mobiBLU DAH-1500i 1GB mp3 player on GideonTech.
Sony LFX1 12.1" LocationFreeT TV on Bytesector.
Cowon iAudio U2 1GB mp3 player on WindowsAtoZ.
TerraTec Cinergy Hybrid USB XS DVB-T/Analog TV Tuner on Hexus.
Samsung SyncMaster 730B LCD monitor on Tech-Mods.
MobiBLU DAH-1500i mp3 player on PDAToday.

Storage:
Western Digital SE16 400GB SATA HDD on TechWareLabs.
MSI DR16-B2 DVD±RW Dual Layer DVD burner on XbitLabs.
OCZ Rally 2GB Flash Memory Drive on 3DXtreme.

Cooling:
Thermaltake Golden Orb II CPU cooler on HotHardware.
Titan Serina Notebook Cooler on ViperLair.
Zalman Reserator 1 Plus watercooling radiator/reservoir on CaseModGod.
Vantec LapCool 3 Notebook Cooler on XtremeResources.
Scythe Katana CPU cooler on SilentPCReview.



The next-gen DVD war took another turn recently with a major movie studio deciding that it will support both formats, HD-DVD and Blu-Ray. With both formats set to hit the shelves early in the new year it's getting to the stage were the major content providers are making firm decisions as to which way they will go.

Blu-Ray is being pushed by Sony Corp while HD-DVD is the work of Toshiba Corp. Blu-Ray currently has the support of Walt Disney, Sony Columbia Pictures, Twentieth Century Fox, game maker Electronic Arts, computer suppliers Dell, HP and Apple Computer, and the Sony PlayStation 3 will carry a Blu-Ray drive. On the hardware suppliers side Blu-Ray also has LG Electronics, Pioneer, Sharp, Philips and Panasonic. Meanwhile, HD-DVD has the support of Universal Pictures and Warner Bros. HD-DVD will also be supported by chip maker Intel Corp and software giant Microsoft Corp. With these last two on board this provides a support base which could add some leverage to the Toshiba camp. Paramount Pictures have stated that they will provide content on both formats.

Samsung claim they will provide drives for both formats and are even looking into the possibility of a dual format drive, which would dumb down the format war to a degree. While both formats use a blue laser to read and write to the disk, the single/dual layer capacities are 15GB and 30GB for HD-DVD and for Blu-ray, it's 25GB and 50GB. HD-DVD also offers backwards compatability with existing DVD disks, something Blu-Ray lacks, and I think this will be a major plus for many people. Neither format seems to offer any other real advantages or disadvantages except their capacity. While Microsoft claim the 50GB Blu-Ray disks are "nowhere in sight", Sony claim this is not the case and that 50GB disks will be available by mid 2006.

At this stage, the balance seems to be leaning towards Blu-Ray but will it stay that way? Will we, as the consumers, end up with more obsolete new hardware in our home? Which format will you choose or will you sit on the fence for a while? We have a poll running in this forum thread where you can have your say and see what others think.



Audio:
iPod nano on Hardware Zone
Creative Labs Zen Vision on DesignTechnica

Case:
Gigabyte 3D Aurora Full ATX Case on Hardcoreware
Tt Tai Chi Water Cooled Case on Overclocker Cafe

Cooling:
Sharkoon Silent Eagle 2000 80mm Case Fan on BigBruin
Thermaltake Aquabay M1 on Pimprig
Zalman CNPS9500 LED on SGOverclockers
Evercool WC-202 on SGOverclockers
JETART NP6600 XCool Foldable NoteBook Cooler on Techniz

Display:
Samsung 940B on Overclockers Online

Misc:
Game Boy Micro on Arstechnica
Logitech PlayGear PSP Roundup on TrustedReviews
Cable Organizer LAN Solutions on Phoronix

Motherboard:
Abit Fatal1ty AN8 SLI on InsaneTek
ASRock 939Dual-SATA2 on T-break

Mouse:
A4Tech NB-90 Battery Free Wireless Mouse on ExtremeMHz
IOGear 5-Button 1600 DPI USB Laser Mouse on Futurelooks
Logitech Desktop Laser Mice Line-up for Q4 2005 on Hardware Zone

RAM:
Corsair XMS TWINX2048-PC4400PRO 2GB Dual Channel Kit on InsaneTek

Software:
Silent Hunter III on A1-Electronics
Total Overdose for PS2 on TrustedReviews
Pocketlinux v1.3 on Phoronix

Storage:
Swissbit 512MB Minitwist USB Drive on ThinkComputers
Anthology Solutions Yellow Machine Terabyte Storage Appliance on XYZ Computing
Western Digital Caviar SE 2500JS HDD - SATA vs. SATA-II on TweakTown
OCZ Rally 2GB Flash Drive on TechGage
OCZ Rally on Bytesector

PSU:
XGBox Vortec 600 Power Supply on Pro-Clockers

Videocard:
PowerColor X800 GT EVO Liquid Cooled on Bjorn3d
Leadtek 7800 GT on Bit-Tech



We haven't seen anything from slipperyskip in a while, but he's just added another great project to the PCDB:



The quality of finish of his mods is always fantastic. Check out some earlier projects below:






Thetron sent in an interesting read about the details of converting your car to run on Hydrogen, and according to that article, we'll be seeing the technology being used on cars in the showroom in under 10 years from now.

Ambush let's us know of this intersting project: The ReactOS project is dedicated to making Free Software available to everyone by providing a ground-up implementation of a Microsoft Windows® XP compatible operating system. ReactOS aims to achieve complete binary compatibility with both applications and device drivers meant for NT and XP operating systems, by using a similar architecture and providing a complete and equivalent public interface.

SharkyExtreme has their September High-end Gaming PC Buyer's Guide posted up on their site.

XYZ Computing share their thoughts on the new Day of Defeat: Source, which was released just recently. Check out the article here.

PC Mechanic explores alternative options to Google's search engine, and also reveals sources of information that are not available in Google search.

Phoronix have alot of information posted about Ageia PhysX, and it's ability to support alternative operating systems, such as Linux.

Hardware Secrets takes us through a tour of Corsair's new factory in California, USA.

The TechZone updates us on the state of HDTV and the growth of HDTV in the Pacific Basin compared to the USA and Europe. Full article here.

Creativemods have their October Modder of the Month posted. I have to say that his profile is almost as impressive as his mods: I'm currently employed at Honeywell Inc. as a laser machinist, working with jet engine parts in the aerospace industry. I also attend high school... Crazy! He also owns his own business.

Once again Rojak Pot have updated their Graphics Card Comparison Guide, with now a total of 239 cards.

OCWizard have a play with an audiocassette deck for your PC. Full review of the BTO Plusdeck2 PC Cassette Deck here.

Tweakguides has their Tweak Guide for the Call of Duty 2 Demo posted. The purpose of this guide is to provide descriptions of the in-game settings, as well as a range of advanced tweaks including full details of the major command variables you can use in the console. However the best use of this guide is for those who want to see whether they can tweak the game to achieve a good level of image quality vs. performance on their machine, allowing you to work out whether you need to upgrade for the full retail version, or indeed whether it's even worth buying the game if it performs/looks poorly on your machine.

Finally, Davo_rulz found an interview with Bethesda, the company that acquired the Fallout 3 license.




Sunday Morning (8 Comments) (link)
Sunday, 2-October-2005 08:42:21 (GMT +10) - by Agg


Just a quick personal note: it was 5 years ago yesterday, the 1st of October 2000, that I left my corporate career to start working on OCAU full-time. Amazingly here I still am, five years later. So, a quick thanks to the sponsors for making it possible, and to all you guys for making it worthwhile. :)

We linked Alonso@Bistro's impressive custom tower case (on the monitor stand, remember?) a week or so ago.. he's now posted a thread in our modding worklogs forum which shows in great detail with many pics, how it all came together.

AusGamers have the F.E.A.R Multiplayer demo available for download (473MB) - this is a game a lot of people have been waiting for. They also have an Australian forces mod for Battlefield 2, which looks interesting.

Wild gorillas have been observed using tools for the first time. "We have now seen tool use in all the great apes in the wild," he said.

ArsTechnica looked in more detail at why Microsoft chose HD DVD over Blu-Ray. There's more to the story, including the fact that HD DVD requires Managed Copy.

A few people sent word of MIT's plans for $100 laptops. The laptop can be powered either with an AC adapter or via a wind-up crank, which is stored in the housing of the laptop where the hinge is located.

LegitReviews meanwhile have pics and details on Aopen's Pandora, a mini-PC that looks like a Mac Mini. When we first heard of AOpen's upcoming Pandora small form factor system at Computex 2005, we thought that it was nothing more than a lawsuit waiting to happen.

DVHardware reckon ATI have shortened their warranties. ATI's products now only have one year of warranty, except the FireGL and FireMV family for workstations which is only lowered to three years.

From Tank: sometimes you just accidentally stumble across the weirdest stuff on the web.. like this or even this. what are these people thinking..

Simon sent in this interview with Dan of DansData fame. Speaking of which, he's got more letters. Acetone in your gasoline, mobile phone car unlocking, alleged antigravity, and a cavalcade of scumbags.

On a final hungover-from-Oktoberfest note, it's good to see technology being used for something useful for a change, thanks Darklord! A beer mat that knows when a glass is nearly empty and automatically asks for a refill has been created by thirsty researchers in Germany.




Bali Bombed Again (1 Comments) (link)
Sunday, 2-October-2005 06:50:11 (GMT +10) - by Agg


Terror has struck again in Bali, with at least 25 killed in a series of bomb explosions earlier this weekend. More info here and there's a forum thread here.

Australians with loved ones in Bali have been urged to try to make direct contact with them, or to contact DFAT's emergency hotline on 1800 002 214.




Saturday Morning Review-o-Rama (1 Comments) (link)
Saturday, 1-October-2005 02:36:48 (GMT +10) - by Agg


Remember it's double points at the moment, for areas that use it.. so drive safe and have a fun Oktoberfest. :)

Motherboard & CPU:
Albatron K8SLI nForce4 SLI S939 A64 board on OCPrices.
ECS KN1 SLI Extreme S939 A64 board on PCStats.
Intel Pentium M 760 2GHz CPU on t-break.
MSI 915GM Speedster-FA4 Pentium M motherboard on TrustedReviews.
Gigabyte 8N-SLI QUAD Royal 4x PCIe mobo (p)review on TweakTown.
Asus A8N-E S939 A64 board on A1-Electronics.

Power Supply:
XG Magnum 500W on DriverHeaven.
CaseGears Modular Cable 450W on MadShrimps.
OCZ ModStream 520W on HWSecrets.
CaseBuy EZ PSU Tester on TechTastic.

Video Cards:
PowerColor Radeon X850 Pro 256MB on Hexus.
PowerColor X800GT on OCNZ.

Cases:
Thermaltake VB6000BWS Swing on Pro-Clockers.
Cooler Master Ammo 533 LAN Party Case (video review) on 3DGameMan.
Antec TX1088AMG SOHO ATX Full Tower on HardCoreWare.
ASUS Vento 3600 on TheTechZone.
Codegen Group Briza-97 Mid Tower on BigBruin.

Input Etc:
Sunbeamtech X-1300 Sensor-X Gaming Mouse on BigBruin.
Ulti-Mat Add'n'Slide mouse feet on XYZ.

Audio / Visual:
Frontier Labs NEX 3+ MP3 Player on Bjorn3D.
Leadtek Xeye pocket movie screen glasses on TrustedReviews.
Asour Multimedia Hub on ThinkComputers.
XFX XGear Headset with vibrations on HWSecrets.
Apple iPod nano mp3 player on ExtremeMHz.

Storage & Memory:
OCZ Rally 2Gb High Performance USB 2.0 (Dual Channel) flash drive on Pro-Clockers.
GameDr AutoMax CD unscratcher on GamersHell.
PDP Patriot PC2-5600+XBLK 1GB Dual Channel DDR2 on InsaneTek.

Software:
Shuttle XPC Tools on SFFTech.
Puppy Linux v1.0.5 on Phoronix.
Avant Browser on PCMech.
Macromedia Flash Professional 8 on BIOSMag.

Misc:
Logisys Remote Multifunction Panel on ViperLair.
HP Photosmart 8250 printer on TrustedReviews.

..and a special shout goes out to the very bored #overclockers up late crew. :)



---
Advertisement:


All original content copyright James Rolfe.
All rights reserved. No reproduction allowed without written permission.
Interested in advertising on OCAU? Contact us for info.