December 2005
Saturday Morning Reviews (4 Comments) (link)
Saturday, 31-December-2005 00:33:22 (GMT +10) - by Agg


Motherboard & CPU:
ECS PF88 Extreme multi-platform motherboard on TechPowerUp.
ECS KN1 Extreme SLI S939 A64 board on TechFear.
Intel Extreme Edition 955 LGA775 CPU on LostCircuits.
Intel Extreme Edition 955 LGA775 CPU on SharkyExtreme.
ASUS A8N32-SLI Deluxe S939 A64 board on Xbit.
Foxconn 6150K8MA-8EKRS HTPC mobo on GameBiz.

Power Supply:
Foxconn and Hiper PSUs from 350W to 580W on XbitLabs.
SanSun Arctic 500W on Techniz.
Enermax Liberty 400W on DriverHeaven.
PC Power & Cooling Turbo-Cool 1KW on XYZComputing.
Antec TrueControl II 550W on Bjorn3D.
Enermax Liberty ELT620AWT 620W on Bjorn3D.

Video Cards:
S3 Chrome S27 Graphics Processor on XbitLabs.
GeCube Radeon X1800XT on TweakTown.
ASUS Extreme N7800GT Dual Graphics Card on CooLTechZone.
Chaintech GeForce 6800GS 256MB DDR3 SLI on Techniz.

Memory:
GSKILL Extreme Series DDR1 PC4000 DC on MadShrimps.
OCZ EL DDR PC-3200 Dual Channel Platinum Rev 2 on Pro-Clockers.
OCZ PC-4000 Gold Gamer eXtreme XTC DC on RojakPot.
Corsair TwinX2048-4000PT on RBMods.
OCZ 1024-3200 Gold Edition XTC on OCOnline.
Corsair XMS-4000PT DDR500 2GB Memory Kit on 3DGameMan.

Input Etc:
Logitech Cordless Desktop MX5000 on Virtual-Hideout.
APC Biometric Mouse Password Manager on HWSecrets.
Logitech G7 Laser Cordless Mouse on ThinkComputers.
Logitech G5 Corded Laser Mouse on TheTechLounge.
Logitech diNovo Bluetooth Laser Media Desktop on Tweaknews.
Logitech diNovo Media Desktop Laser on OCOnline.
Xbox 360 Controller for Windows on Techgage.

Portable:
OQO model 01+ Ultra Mobile Computer with Transmeta Crusoe processor on PDAToday.
Rockdirect Xtreme 64 4800+ DTR laptop on Hexus.

Misc:
CivilianLab Tech-Recon LT Covert Harness for carrying gadgets on FutureLooks.
USB Security Key UK-01 dongle on ThinkComputers.
Milwaukee 2.4v Cordless Screwdriver for Computers on Gruntville.
Titan Eagle Universal VGA Cooler on ThinkComputers.




Friday Night Reviews (0 Comments) (link)
Friday, 30-December-2005 20:08:21 (GMT +10) - by Agg


Cooling:
Dangerden 12V Water Pump on RBMods.
Thermalright V-1 Ultra video cooler on LegionHW.
Sharkoon Red Shock CPU cooler on A1-Electronics.
Thermaltake Blue Orb II CPU cooler on BigBruin.
Thermaltake Blue Orb II CPU cooler on Pro-Clockers.
Zalman CNPS9500 LED CPU cooler on Pro-Clockers.

Storage:
Highpoint RocketRAID 2220 PCI-X SATA-II Controller on TweakTown.
Kingston 15-in-1 Hi-Speed Reader on RojakPot.
ExcelStor GStor Plus GP1080 external HDD on HWZone.
OCZ Rally Flash Drive on CaseModGod.
LSI MegaRAID SATA 300-8X RAID controller on XbitLabs.
Corsair 4GB Flash Voyager USB drive on LegionHW.

Cases:
Silverstone Lascala SST-LC10B HTPC case on ViperLair.
Thermaltake Swing midtower on OCIA.
MGE XG Dragon gaming case on BigBruin.
Antec PlusView II SOHO case on Virtual-Hideout.

Audio / Visual:
Creative Soundblaster X-Fi XtremeMusic sound card on ExtremeMHz.
Icemat Siberia Multi Headset on PCMech.
Sapphire Theatrix TV Tuner card on AMDReview.
Zalman Theatre 6M Headset on Moditory.
Denon S-301 Mini-System hi-fi on Designtechnica.



It is with a truly heavy heart that I report the death of a great personal friend of mine, and of OCAU, and of countless motorcyclists across the country. Darren "boky" Bokenham was killed in a motorcycle accident on Tuesday at the age of 33.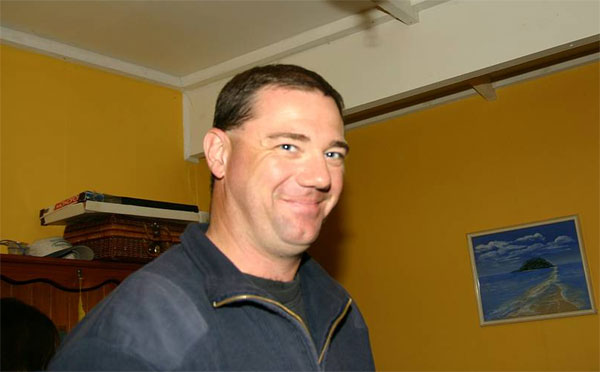 An admin of our motorcycle forums, and more recently our photography forum, he was respected and loved by all who knew him. It's impossible to express the effect that his passing will have on many of my friends. There are tributes, photos and memories in this thread in our motorcycle forums (separate login to OCAU's main forums) and here in our photography forum.

RIP mate.



Quite a few people sent word that fair use provisions under copyright law are finally being organised for Australians. The Federal Government will next year legalise the video recording of television shows for personal use, and the transfer of songs from CDs to MP3 players, in a bid to overturn a ban which has made criminals of much of the population.

Some comments in this thread.




Intel Pentium Extreme Edition 955 (1 Comments) (link)
Wednesday, 28-December-2005 12:55:01 (GMT +10) - by Agg


Intel have announced their "Intel Pentium Extreme Edition 955" CPU. This is based on the 65nm "Presler" dual-core platform and boasts a 3.46GHz core speed, 4MB (2x2MB) L2 cache and a 1066MHz FSB. It also includes the 64-bit extensions and is designed to work with their recently-released 975X Express chipset.

Coverage on Bit-Tech, Hexus, HotHardware, LegitReviews, NordicHW, PC Perspective, Sudhian, ViperLair and XbitLabs.

There's a thread here in our Intel Hardware forum.




Tuesday Morning (8 Comments) (link)
Tuesday, 27-December-2005 02:18:22 (GMT +10) - by Agg


ArsTechnica report on desktop processor shortages from AMD. It expects to solve supply issues with its desktop processors some time in the first quarter of 2006.

HWSecrets have a few articles: how FB-DIMM memory works, Intel's high definition audio, and breaking and recovering a Corsair Flash Voyager drive.

Techgage wonder if 64-bit HL2 is anything to get excited about. We take both versions through a few quick tests to see if the 64-Bit has what it takes to be the preferred version.

PCPerspective have an article about overclocking the X2 3800+. While the FX line still holds the crown for top single threaded performance (and gaming) the X2 3800+ @ 2.5 GHz is damn close.

More on NordicHW about Crotale's extreme overclocking: Celeron M 1.4GHz at 4159MHz. That's a 197% overlock and if he can't go any further than this I have to say it would be a very sad ending as he is so close to pass a historic milestone with a 200% overclock.

Dan has more letters. Chargers of distinction, ray guns, more giant magnets, zillion-LED video lights, the Pringles macro lens, and great moments in research into the paranormal.

Hmm, no dust issues here..

PCStats might have some good news about scratched CD-R disks. For this holiday exclusive, we have a few photos and a write-up on how a new company is attempting to make scratched discs a thing of the past.

PCStats played with underclocking as a way of reducing temperatures.

Bern spotted this Linux screensaver for Windows, from IBM. Also, interestingly: OS/2 is finally being withdrawn on December 23, 2005. According to the IBM Web site on OS/2 Warp migration (see Resources), there is no replacement product from IBM. IBM suggests that OS/2 customers consider Linux.

ARP compared a few data compression tools. We compress everything from pictures and video clips to documents and more. But just which data compressor is suitable? There are so many of them!

From banshee: Ultima V : Warriors of Destiny has been rereleased as a fan made mod on the Dungeon Seige engine, under the name: Ultima V:Lazarus. The full version comes in at ~ 500MB, demo is only 22MB. The makers website is here. Available by BitTorrent, there is a link to the .torrent which is hosted on Filerush. Now also available as single complete file from mirrors listed on their site. Thread in games forum here.

LegitReviews have a guide to overclocking an X1800XL. So, with a little bit of time we've been able to extract equal performance from our less expensive card.

Lance wants ATI to bring back the old control panel for their drivers, and started an online petition about it. Sign it if you think online petitions are worth more than the paper they're not written on.




Sydney to Hobart in Google Earth (1 Comments) (link)
Monday, 26-December-2005 22:30:56 (GMT +10) - by Agg


If you're interested in the Sydney to Hobart Yacht Race which is currently underway, you can keep track of things via Google Earth. Roll your mouse over the boat until a yellow square appears, then click to open a fly-out panel containing some notes about the boat, the information that appears in the instrument display in the map-based Yacht Tracker, the current standing of the boat in Line Honours and its Handicap Categories and a pictorial representation of the course of the boat relative to North.

Comments in this thread in the forums.




150GB Raptor? (1 Comments) (link)
Monday, 26-December-2005 13:57:46 (GMT +10) - by Agg


We've been fans of Western Digital's Raptor series of 10,000rpm drives for a while now. You might remember Chainbolt doing a series of articles on them over the last couple of years. He looked at the original 36GB model back in May 2003, and in that June explored how they worked in RAID configurations. Then of course the 74GB model came out, and he reviewed that in January 2004. It's strange that such a popular and cutting-edge family of drives hasn't been updated in nearly two years, but at last there's rumours (here and here, for example) of a 150GB model on the way. That's still pretty small compared to the 500GB monsters available in 7200rpm, but of course the strength will be its speed.

There's a few comments in this thread in our Storage, Backup & Memory forum.




Boxing Day Reviews (0 Comments) (link)
Monday, 26-December-2005 13:09:08 (GMT +10) - by Agg


Motherboards:
Gigabyte G1975X LGA775 P4 board on LegionHW.
ASRock 939Dual-SATA2 A64 board on Phoronix.

Input Etc:
Logitech G7 Cordless Laser Mouse on OCIA.
Saitek Pro Gamer Command Unit Game Pad on HWZone.

Cooling:
Heatsink Roundup Q4 2005 CPU coolers on MadShrimps.
Cooler Master R80 vs R120 liquidcooling kits on Virtual-Hideout, our review here.
Arctic Cooling Freezer 64 Pro on TechPowerUp.

Audio / Visual:
Bluetake BT400 G5 Bluetooth Headset on FutureLooks.
Zotac Bomba 100 mp3 player on ClubOC.
Creative Zen MicroPhoto 8GB audio/picture player on TBreak.

Memory & Storage:
PQI PC3200-2048DBL Turbo on Bytesector.
Corsair 2048MB XMS PC3500LL PRO Dual Channel on BigBruin.
Ultra Portable Disk Enclosures on Hexus.
Crucial Gizmo! Hi-Speed USB2 Flash Drive (video review) on 3DGameMan.

Video Cards:
ATI All-In-Wonder 2006 PCIe on ViperLair.
ASUS Extreme N7800 GT 256MB (GeForce 7800 GT, PCIe) on HWZone.

Misc:
Guitammer Buttkicker Gamer feedback thingy on LegitReviews, thanks Warwick.
Thermaltake Mambo case on RBMods.
SilverStone PP02 Acoustic PSU Cover TC on Phoronix.



So, Xmas is finally here. You can join in the fun of wishing people well, or bragging about what you received. Lynx have a nice (and possibly not work safe) Xmas greeting for you, while Snopes have more info on that Christmas lights display that's been going around the net lately. After a 6 December 2005 traffic accident in his neighborhood, Carson Williams agreed to indefinitely discontinue his 2005 Christmas light display because it was causing severe traffic congestion problems.

Nigel from PlusCorp spotted this nice article about OCAU from a couple of months ago. Amusingly, the article seems to think the link between OCAU and Gallery Serpentine is that geeks like to wear corsets. Well, that may be true, but in fact the link is that my wife owns GS. :) Nice comments from a few sponsors and others in that article though, thanks guys!

In my wanderings I found this cool article about mirrors on the moon. Thirty-five years later, it's the only Apollo science experiment still running.

Raven spotted these Picks of the Web for 2005, from Yahoo. Some interesting stuff there, including one of my favourites, StuffOnyMyCat. On a similarly cutesy note, be thoroughly nauseated by CuteOverload.

More on Dell's 30" monitor from thedriver: It seems Dell are releasing a 30" LCD monitor (3007WFP) with better specs than the much loved 2405FPW.

The New Year will be a little late this year.. because they're adding a leap second to correct for changes in the Earth's rotation over the last few years.

If you're using pretty much any Symantec product you might want to update it, to fix a critical security flaw with RAR scanning.

Valve have a 64-bit version of their Source game engine. "Bringing the Source technology to the AMD64 processor platform is an important step in the evolution of our game content and tools," said Gabe Newell, Valve's co-founder and president.

Interesting Forum Threads:
Laptop touchpad to desktop PS/2 in Modding & Electronics.
Longevity of LGA775 socket in Intel Hardware.
I have been cooking some awesome meals lately (with pics) in Geek Food.
Your very best of 2005 in Photography.
Two billionaires trying to get kids interested in bridge in The Pub.




Merry Christmas & a Happy New Year (24 Comments) (link)
Saturday, 24-December-2005 11:03:46 (GMT +10) - by Agg


Things will probably get fairly quiet around here for the next few days. I hope you all have a great Christmas, enjoy your time off and have a happy New Year. If you're travelling, please take it easy, drive safe and enjoy the trip. Thanks to all for another great year at OCAU, and here's to bigger and better things in 2006!



The OCAU Wiki continues to grow rapidly. Here's a few interesting pages:

Freeware & Open Source - a massive page with many categories, from media players to security to programming interfaces and beyond
CPU Guide - covering cooling, overclocking and other areas
Careers in IT - explaining various titles, roles and options
Photographers Rights, General Privacy and Copyright - useful info about public photography
Interviews - tips for landing that job
Watercooling - info about choosing components and measuring performance
Wireless Networking - including security, antennas, communities etc
Pre-purchase Examination - things to look out for when buying a secondhand car
Google Maps Australia Locations - explore Australia via satellite photos
Power Supply Unit - plenty of info about this sometimes ignored component
Free Games and Time Wasters - to keep you (looking) busy
Five Years Ago on OCAU - looking back on looking back

Of course, you can always try a random page. :) If you're knowledgeable about a particular area, why not add some info to the Wiki?




Friday Morning Reviews #2 (1 Comments) (link)
Friday, 23-December-2005 11:07:35 (GMT +10) - by Agg


Portable & Mini:
BenQ Joybook R53 Centrino Notebook on HWZone.
Thinkpad Z60t widescreen notebook on eCoustics.
AOpen Pandora mini-PC on TrustedReviews.

Input Etc:
Gaming Mouse Pads & Accessories from Func, Steelpad, & IceMat on ATrueReview.
Three-way laser mouse shootout on Sudhian.
X-Arcade Trackball Mouse on 3DGameMan.
X-Ray Thunder 8 mousepad on Techniz.

Storage & Memory:
Kingston 100C CF Card and 15-in-1 Card Reader on HotHardware.
Crucial Ballistic PC3200 2x512MB memory kit on EclipseOC.

Audio / Visual:
nXZEN Plus Bluetooth headset on LegitReviews.
Creative Zen Micro Photo audio/video player on WindowsAtoZ.
Toshiba TS803 - 3G Music Phone on TrustedReviews.
Sicuro DEC-900 Cardbus TV Tuner with FM Radio on ThinkComputers.
Samsung YP-U1Z 1 GB MP3 Player on TechTastic.
SanDisk Sansa e140 Digital Audio Player 1GB on LegionHW.

Cooling:
BFG Tech Copper 7800 Cooler video cooler on PenStarSys.
Arctic-Cooling Freezer 64 Pro CPU cooler on LegionHW.
GeIL Copper Thermal Compound on NGOHQ.
CoolJag JFK-1 Heatsink on Pro-Clockers.
mCubed miniNG 2 Channel Fan Controller on ThinkComputers.




Friday Morning (4 Comments) (link)
Friday, 23-December-2005 09:46:38 (GMT +10) - by Agg


The big story of the moment is that Seagate will buy Maxtor for $US1.9b in stock. The deal, would give Seagate, which makes disk drives for the Xbox 360 gaming console as well as for personal computers, more than 40 per cent of the disk drive market. More info here, here and here.. thanks to everyone who sent those in.

It's not too often a virus/worm does something good, but Sober.z recently tricked a paedophile into turning himself in. Ha-ha!

Tim Berners-Lee, inventor of the WWW, has started his own blog. It'll be a podcast next, just you wait.

Dell have released some info on their 30 inch LCD screen. I'm just getting used to my 24".. I think 30 would be a bit overwhelming.

HWSecrets have info on Intel's LaGrande technology. LaGrande Technology (LT) is a new security technology that will be available on Intel's next generation CPUs (Merom, Conroe and Woodcrest) to be released in 2006.

Here's a list of someone's top 10 wierdest case mods, including a few we've seen before. You might want to check out the Overall Top 10 in our PC Database, too.

Santa has been cleared for flight over the continental USA.. and hopefully the rest of the world, thanks Neevo.

Kizza spotted this interesting interview with the MythBusters, who have probably the coolest job in the world.

Lachlan spotted an unusual potential housemate while searching for share accomodation.

Xbit compared Opterons and Xeons for workstation use. Today we are going to compare the performance of dual-processor workstations built on single-core and dual-core processors from AMD Opteron and Intel Xeon processor families.

Mac users take note, IE will no longer be supported from Dec 31st. It is recommended that Macintosh users migrate to more recent web browsing technologies such as Apple's Safari.




Friday Morning Reviews (0 Comments) (link)
Friday, 23-December-2005 09:17:38 (GMT +10) - by Agg


Video Cards:
Gigabyte GV-RX18L256V-B Radeon X1800 XL 256MB on Hexus.
HIS Radeon X1800XT and HIS Radeon X1800XL on 3DAvenue.
PowerColor X800 GTO 16 on Bjorn3D.

Cases:
Thermaltake Mambo tower on A1-Electronics.
Antec P180 midtower on TheTechLounge.
Thermaltake Mambo on TechPowerUp.

Motherboards:
ECS KA1 MVP Extreme S939 A64 SLI board on OCW.
Sapphire Pure Crossfire A9RD480 CrossFire board on LostCircuits.

Cameras, Printers:
Samsung SPP-2020 Digital Photo Printer on FutureLooks.
Konica Minolta Dimage Z6 digicam on TrustedReviews.
Canon Digital IXUS 55 (Powershot SD450) digicam on BIOSMag.
GrandVision CoolDV J8 video cam on HWZone.



Video Cards
ATI Radeon X1800 Crossfire on Beyond 3D.
Extreme overclocking: ATI X1800XT vs nVidia 7800GTX 512MB on Nordic Hardware.
ATI X1800 XT and XL CrossFire on PC Perspective.
ATI Radeon X1800 CrossFire on Hot Hardware.
ATI All-In-Wonder X800XL PCI-E 256mb on Tech Mods.

Motherboards
Gigabyte GA-K8N51PVMT-9 on Insane Tek.
VIA VT310-DP Dual CPU Mini-ITX on SFF Tech.
EPoX EP-5LDA+ GLi on Overclockers Online.
Asus A8N32-SLI Deluxe on Bit-Tech.

Cooling
Sharkoon Rainbow TC on Phoronix.
EKL V8 Athlon64 HSF on Frosty Tech.

Storage & Memory
Centon Advanced A2X512S26400LL 1GB Memory Kit on Insane Tek.
Kingston 2GB DataTraveler Elite AES-128 Encrypted USB Flash Drive on PC Stats.
Corsair Flash Voyager 4GB USB Flash on Viper Lair.
Mapower MAP-H31SS 3.5" eSATA External Enclosure on Big Bruin.

Miscellaneous
Logitech Z-4i 2.1 Speaker System on XYZ Computing.
ColdHeat Pro Soldering Tool on Moditory.
Verizon Motorola RAZR V3c on Design Technica.
NHJ MPM-201 Portable Video Recorder/Player on Extreme MHz.
LCD Panels with Response Time Compensation: 7 Monitors Reviewed on Xbit Labs.
EPSON Perfection 3490 PHOTO Scanner on Xbit Labs.
Bluetake BT450Rx I-PHONO Mini Bluetooth Stereo Headset on Hardware-Pacers.




Wednesday Morning (8 Comments) (link)
Wednesday, 21-December-2005 01:36:07 (GMT +10) - by Agg


Bern noticed that the guy behind defunct torrent site Suprnova has explained what happened when Suprnova shut down a year ago.

British scientists think they've found the crash site of their failed Beagle 2 probe, on the surface of Mars. Meanwhile, NASA is ready to go to Pluto with a probe in January.

Dell has recalled laptop batteries that could potentially pose a fire risk. Users who may need a new battery are those using Dell Latitude models D410, D505, D510, D600, D610, D800, and D810; Inspiron models 510M, 600M, 6000, 8600, 9200, and 9300; the XPS Generation 2 notebook; and Precision M20 and M70 mobile workstations. More info here.

From Simonk83: In 3DMark05 you can enable an easter-egg that replaces some of the the Arolphins (flying dolphins) with Cowlfins (flying cows) at the end of the Demo (credits screen): Start 3DMark05 with the commandline parameter -lehmä and run the demo.
"C:\Program Files\Futuremark\3DMark05\3DMark05.exe" -lehmä

HWAccelerated have an interview about Blu-Ray Disc, while BonaFideReviews have a basic primer on the technology.

Bit-Tech, TrustedReviews and Hexus all report on ATI's Avivo technology.

From m@t: as of today, the entire 1-hour-long music film, "O" (completed 2004) is available for free download here. ... In layman's terms it's an hour of instrumental music, loosely-associated series of video clips slipstreamed baraka-style around 3D imagery and old-school americana/alternative press footage. More info in this thread.

From long-time OCAU member Les Tutt: With the spate of water cooled PC entries in the database - thought I might mention that I am still using my original home made water block from this article on my current A64 3800 X2 - holding temps at around 18c above ambient with both cores 24/7 folding - with core volts at 1.525V and clocked at 2.73ghz. Not too shabby for a block I made more than 6 years ago. I'd like to take credit for being that forward thinking and having designed the block to handle substantially more than needed in the day - but really it just highlights how damn good water cooling actually is. :)



Click to enlarge!






Wednesday Morning HUGE Reviews. (0 Comments) (link)
Wednesday, 21-December-2005 00:27:42 (GMT +10) - by INerTIal


Input Devices
Logitech G7 Laser Gaming Mouse on Byte Sector
Logitech G15 Gaming Keyboard on The Tech Zone.
X-Arcade Trackball on XYZ Computing.

Laptops & Prebuilt PCs
ITC METABOX 740u Gaming Laptop on Digital Reviews.
Lenovo ThinkPad Z60t 2513 on Trusted Reviews.
Alienware Aurora 5500 on UK Gamer.
Fujitsu Siemens PRIMERGY TX150 S4 Pentium 4 server on Trusted Reveiws.

Video Cards
NVIDIA 6800GS 256MB on Tech Power up.
ATI All in Wonder Radeon X1800XL on Tweak News.
ATI Radeon X1800 XT Crossfire on Guru 3D.
Galaxy GeForce 7800GTX 512MB on Tweak Town.
Sapphire X1800XT Performance Edition on Case Mod God.

Miscellaneous
Spire DigiPanel II on A1-Electronics.
ButtKicker Gamer on Legit Reveiws.
Smoothwall Express 2.0 internet gateway/firewall OS on PC Mechanic.

Motherboards
ASUS K8N-DL Opteron Server Motherboard on Tweak Town.
Foxconn 6150K8MA-8EKRS on Tweak Town.
Intel 'Black Creek' 955X LGA775 board on Viperlair.

Cooling
Thermaltake Big Typhoon on Pro-Clockers.
Vantec Mach 1 MP4-7015-FC Athlon64 HSF on Frosty Tech.
Zalman 9500 on TechGage.
PrimeCooler MegaCool 6 Athlon64 HSF on A1-Electronics.

Multimedia
NHJ MPM-201 30GB MPEG4 PVR on Big Bruin.
Sony VPL-CX20 Ultra-Portable Projector on BIOS.
XPSC LCD Character Display on Xtreme Review.
Creative Zen Vision:M 30GB on Everything USB.
Casio Exilim EX-S500 5.0 Mega Pixel Digital Camera on Bonafide Reviews.
D`zign DV-5 3.2MP Digital Video Camera on Think Computers.

Storage & Memory
G.SKILL F1-3200USU2-2GBHS PC3200 Memory Kit on Tech Power Up
OCZ EL DDR PC-3200 Gold GX XTC Memory Kit on Legion Hardware.
Vantec NexStar GX (NST 370GX) USB/Firewire HDD case on Club OC.
Corsair Voyager USB Flash disk on RB Mods.
Corsair XMS TWINX2048-4000PT 2GB Memory Kit on Big Bruin.
OCZ PC2-5400 Gold Edition Memory kit on Overclocker Cafe.

Cases & Power Supplies
Thermaltake Muse A2293 on Phoronix.
Thermaltake Shark on Gruntville.
Antec TrueControl 2.0 550watt on Tweak News.
Thermaltake Mambo VC2000 on Trusted Revies.
HEC Win Power 480W on Techniz.




Misc Watercooling (0 Comments) (link)
Tuesday, 20-December-2005 15:26:38 (GMT +10) - by Agg


We must be coming into summer again, with a few new and updated watercooled PC's appearing in the PC Database. Nothing too amazing, but maybe some of these different configs will give you ideas for your own setup:







Tuesday Afternoon (1 Comments) (link)
Tuesday, 20-December-2005 13:52:52 (GMT +10) - by Agg


TheTechZone ponder the future of computer interfaces. So why haven't interfaces changed much in the last 20 years? One possibility is that the desktop is in some way an optimal representation. PCMech consider what future computer users will be like, while Bit-Tech wonder about digital rights in future.

Looking back instead, ArsTechnica examine 30 years of PC market share figures. However, there was no keyboard or display offered with the system initially. The machine was programmed by flicking a series of toggle switches on the front panel, and the results of the program could be viewed on a long string of LEDs. MattsComputerTrends realise predicting the future isn't that easy, with some quotes from older magazines. For another look at the past, check out our Time Warp Computer Pricing article.

ArsTechnica also look in some detail at motherboard fundamentals. Part I takes the reader from basic computer architecture concepts all the way to the working of a real-world Pentium-era motherboard.

TomsHardware have a sneak preview of an NVIDIA Quad GPU SLI setup.. some comments in this thread.

PCStats have a beginner's guide to a dual OS installation of Windows XP 32-bit and 64-bit. This allows you to mix and match the two operating systems, avoiding software failure and discovering which is best for each application and game.

LegitReviews looked at a few ATI X1000 (X1K) Series video cards. We benchmark five of today's most played games and give you the results to see what card performs at your desired level of performance.

From Hieu, about why AMD MHz don't equal Intel MHz: Just read this article and found it pretty enlighting as i didn't really know the difference behind the two processors. nor the technology.

Phoronix check out how the Intel Centrino platform fares with various DDR2 configurations. In this article we will be testing the system in 512MB, 1GB, and 2GB DDR2 PC2-4200 configurations.

I didn't even know these services existed, but DesignTechnica compared cd ripping services. Send them your CD collection and they send it back with a copy in mp3 format. Totally illegal in Australia of course, even if you own all the CD's.

NordicHW report on "Kinc" reaching a new 3DMark 03 world record using air cooling. They also have "Crotale" getting a Celeron M 1.4GHz to 3850MHz, a 175% overclock.




Press Releases (1 Comments) (link)
Tuesday, 20-December-2005 12:46:30 (GMT +10) - by Agg


Mammoth Media, who host OCAU and AusGamers among others, let us know they now have game servers for rent, including ranked Battlefield 2 and Ventrilo for the WoW fans. See here for more info.

Intel are teaming up with BMW, including sponsoring the BMW Sauber F1 Team. As part of this agreement, Intel technology will be deployed throughout the BMW Group and its worldwide dealer network, and Intel will become "Official Corporate Partner" of the BMW Sauber F1 Team. More info here.

Thermaltake have a few new things: a Toughpower 550W PSU, the Muse eSATA external HDD enclosure and Symphony, a giant watercooling system for home theatre PCs.

AMD report on the Fair Trade Commission of Japan's investigation in Intel's alleged violations of the country's Antimonopoly Act. The evidence, discovered in raids of Intel K.K. offices as well as major Japanese OEM manufacturers in April, 2004, formed the basis of the JFTC's Recommendation against Intel. More info here.

Anyware sent word of a new product, the iShaver USB rechargeable shaver. :) Simply plug the USB connector into the USB port of your PC, Mac or Notebook and let it fully charge for 3.5 hours. The low power consumption of the iShaver means that one charge will provide you with many hours of shaving convenience. More info here.



Prebuilt PC's, SFF & Laptops
Dell Dimension XPS 400 prebuilt PC on Hard OCP.
Shuttle M1000 HTPC mini-PC on SFF Tech.
Asus A6Km-Q002H laptop on Trusted Reviews.

Storage & Memory
OCZ PC2-6400 EB Platinum Edition on Viper Lair.
OCZ PC-4000 Gold Gamer eXtreme XTC on Adrian's Rojak Pot.
XFX Revo64 3-port RAID SATA Storage Processor on PC Perspective.
Crucial Gizmo! 2 GIG USB flash drive on Driver Heaven.
Corsair 2GB TwinX2048-4000PT Memory Kit on Madshrimps.

Multimedia
Epson Stylus Photo RX520 Multifunction Printer on Trusted Reviews
Apple iPod Video on Big Bruin.
ADS Tech's InstantHDTV PCI card on Tech-Mods.
Planex Communication Bluetooth Stereo Headset on Hardware Zoom.

Cooling
Swiftech H20-Apex watercooling kit on Burn Out PC.
Asetek Waterchill KT12A-12VX/10mm Water Cooling kit on OC Prices.
Thermax Tech XtFlux-GA Thermal Grease on Think Computers.
Swiftech APOGEE waterblock on OCIA.
Akasa Evo120 on SG Overclockers.
Akasa Evo33 on SG Overclockers.

Case & Power Supply
HEC WinPower 480W SLI on 3D Game Man.
Foxconn TP-544 ATX case on Virtual-Hideout.
Thermaltake Kandalf Aluminium ATX case on Driver Heaven.
Ultra Products 500w X-Finity on Virtual-Hideout.
Silverstone Zeus ST56ZF 560W on Ovclockers Online.

Miscellaneous
GT Legends PC Game on Driver Heaven.
VIZO Master Panel HDD Interface Module on Techniz.
Sapphire Radeon X800 CrossFire Edition with Pure CrossFire Advantage on Hardware Zoom.



This will probably only really be of interest to members of our Motorcycle Club, but I took some on-board footage at Eastern Creek on my Project GSXR track bike this weekend. Here's a 40MB MPG of a lap around the Creek: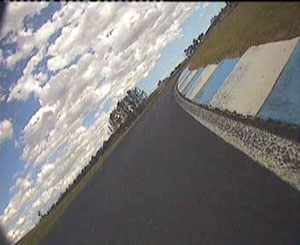 Click for video (40MB)


For more info, see this thread.




Folding Fightback (1 Comments) (link)
Monday, 19-December-2005 13:35:43 (GMT +10) - by Agg


At the current rate we'll lose the #1 place in Folding@Home in less than 2 weeks. If you've been thinking about getting started in Folding, now's the time! Questions? Ask in the Team OCAU forum.




Monday Morning (3 Comments) (link)
Monday, 19-December-2005 01:31:46 (GMT +10) - by Agg


HWSecrets explain Intel's Virtualisation Technology. Formerly known as Vanderpool, this technology enables a CPU to act as if it were several CPUs working in parallel, in order to enable several operating systems to run at the same time in the same machine. They also cover Intel's EM64T 64-bit extensions.

Xbit have a look at Arctic Cooling's Silentium range of quiet cases, as well as Infineon's range of Aeneon memory products.

In contrast to some of the bad press it's been receiving lately, Wikipedia is apparently almost as accurate as Encyclopaedia Britannica across a wide range of topics, according to a recent study. Predictably enough, this announcement triggered a surge in vandalism and spoof entries on Wikipedia. The army of 600 volunteer editors were rapidly updating and amending the falsified entries, but the continued assault highlighted flaws in one of the best-loved and most successful websites. I think it also highlights some of its strengths.

HardOCP and Tech-Report are the latest to report on the new cinematic effects in Valve's Source engine. DriverHeaven meanwhile attended an Editor's Day at Valve.

ProCooling have an article about using copper die simulators instead of actual CPUs, for heatsink and watercooling testing.

PenStarSys have some quick musings on what NVIDIA's acquisition of ULi will mean for ATI. For customers that are currently shipping motherboards with the ULI southbridge, they can choose to continue to ship with the ULI southbridge or, they can switch to an ATI southbridge.

Phoronix consider the effect of cache size on 2.5" laptop HDD performance. The two contenders for our 8MB versus 16MB HDD cache comparison are Hitachi's Travelstar HTS541080G9AT00 and Toshiba's Slim MK1032GAX.

Dan has more letters! In this issue: Reversing MD5, silencing a Shuttle, audio mixing, and power factor correctors large and small.

David sent word that there's now a 64-bit driver available for FusionHDTV. 32bit version is also integrated.

Tech-Hounds investigated transparency anti-aliasing modes on 7800GTX and 7800GT cards. The conclusion: 4x transparent SSAA is definitely not really attaininable even on the 7800GTX.

DriverHeaven cover Catalyst 5.12 optimisations and an interview with ATI. ATI also bundled what could prove to be quite a useful feature in the future. Dual core CPU optimisations.




Sunday Midday Reviews (2 Comments) (link)
Sunday, 18-December-2005 11:49:57 (GMT +10) - by Agg


Motherboards:
Gigabyte GV-K8N51PVMT-9 S939 A64 board on PCStats.
DFI LANParty UT RDX200 CF-DR S939 A64 CrossFire board on LegitReviews.
MSI 955X Platinum LGA775 P4 board on RBMods.
MSI K8N Diamond Plus S939 A64 SLI board on HWZone.

Video Cards:
MSI 512MB Geforce NX7800GTX on PCStats.
XGI Volari 8300 reference board on PCStats.
Sapphire Radeon X1300 256MB PCI Express on BonaFideReviews.
Sapphire RADEON X1800 XL on XbitLabs.
ATI Radeon X1800 Crossfire on Hexus.

Input Etc:
Logitech MX610 Laser Mouse on Techgage.
Razer Copperhead Gaming Mouse on TheTechLounge.

Software:
Battlefield 2: Special Forces on XtremeReview.
F.E.A.R. game on XtremeReview, our review here.
Keynesis Portable Sweeper system cleaner on ThinkComputers.
Microsoft Student 2006 on WindowsAtoZ.




Friday Morning Reviews (4 Comments) (link)
Friday, 16-December-2005 10:17:38 (GMT +10) - by Agg


Cooling:
JetArt 3D Slot Fan on RojakPot.
Swiftech H20-80 Micro liquid-cooling kit on LegionHW.
EverCool GT-365 extended cooling system (like a turbo-timer) on A1-Electronics.

Memory:
GeIL Value Dual Channel PC3200 400MHz DDR on Virtual-Hideout.
Corsair CMX1024-3500LLPRO DDR on Guru3D.

Cases:
Cooler Master Ammo 533 tower on ClubOC.
Thermaltake Swing tower on Tweaknews.

Power Supply:
Antec Neo HE 550W on ThinkComputers.
OCZ Modstream 520W on HWAsylum.

Motherboards:
ABIT Fatal1ty AN8 SLI and NI8 SLI AMD / Intel SLI boards on HotHardware.
DFI nF4 SLI-DR Expert A64 SLI board on TBreak.

Audio / Video:
Sony Walkman NW-A1000 mp3 player on TrustedReviews.
Datacolor SpyderTV colour calibration device on FutureLooks.

Video Cards:
Club 3D GeForce 7800GT 256MB on MadShrimps.
Gigabyte 3D1-68GT dual 6800GT on HWAsylum.

Software:
Steganos Security Suite 2006 on Techgage.
Microsoft Internet Explorer 7 preview on PCStats.
Apple Aperture follow-up review on ArsTechnica.

Misc:
Realm Systems BlackDog Portable Linux Server on XYZComputing.
ZyXEL ZyWALL P1 portable hardware firewall on BIOSmag.



Video Cards
ASUS Extreme N6600GT Silencer on Hard OCP (get folding guys we can't let them overtake us).
Sapphire X800GTO 256meg AGP on Tech-Mods.
Sapphire RADEON X1300 256MB on Case Mod God.

Miscellaneous
YavaCo PC Test Station on COD.
Motorola RAZR V3 on Data Fuse.
Sony PSP Gigapack on UK Gamer.
Saitek Cyborg EVO wireless joystick on RB Mods.
Raidmax Sagitta ATX Gaming Case on Big Bruin.

Storage & Memory
Seagate's Barracuda 7200.9 hard drives on Tech Report.
Corsair TwinX2048-4000P 2GB Meory kit on PC Stats.
Vantec Nexstar 3 USB/eSATA HDD Enclosure on Driver Heaven.
Kingston HyperX PC7200 DDR900 1GB Memory Kit on PC Modding MY.
OCZ Gold PC4000 GX XTC 2GB Memory kit on Insane Tek.
Corsair XMS TWINX2048-4000PT 2GB Memory Kit on Insane Tek.

Cooling
Evercool Sharks Heatpipe CPU Cooler on Think Computers.
Zalman VF700-Cu LED VGA Cooler on HardWare Zone.
PrimeCooler MegaCool 5 AMD on A1 Electronics.

Monitors
Samsung SyncMaster 910MP Multifunction LCD Monitor on The Tech Zone.
Acer AL1951 19" LCD Monitor on UK Gamer.

Multimedia
Steelpad Steel Sound 5H USB Gaming Headset on Tweak News.
Canon PIXMA iP8500 on BIOS.
Disney Stick Mix MP3 Player on Cool Tech Zone.




Thursday Morning (5 Comments) (link)
Thursday, 15-December-2005 01:53:41 (GMT +10) - by Agg


EazyduzIt pointed out some good news on Xbit, with AMD saying that S939 Opterons are NOT cancelled after all. They're still incredibly hard to find on sale in Oz, though. "AMD will continue to produce Opteron 100 Series processors with ECC unbuffered memory support in 2006, and we will adjust production volumes as needed to supply our server and workstation customers," said Brett Jacobs, a spokesman for AMD. So it does still sound like enthusiasts aren't that welcome to buy them. :)

This I didn't know: Google Maps is a largely Australian project, according to this article. Google acquired four-man Sydney company Where2 LLC last year and has used the Australian-developed technology as the base for its popular Google Maps offering. If you want to explore Australia via Google Maps, check out our enormous Google Maps Australia Locations page in the Wiki.

NVIDIA have announced that they will acquire ULi Electronics. ULi is recognized for its innovative core logic technology as well as other multimedia and embedded products. Comments in this thread. Tweaktown meanwhile take a look at their latest chipset, the M1697 single-chip AMD64 solution.

I've seen a fair bit of coverage on this, but it's still amazing: the Millau Viaduct in France, the world's tallest bridge, opened this year. Loads of pics there, thanks James.

If you're after some Open-Source alternatives to popular commercial software, try the Open Source page in the Wiki.

TrustedReviews have a P4 CPU cooler roundup, including units from Arctic Cooling, Asetek and ASUS.

From BC%: FYI - the DCITA is taking submissions on a review of the Spam Act. This may be an opportunity for some of us to submit our views on how effective the Act has been, and ideas on where it could be improved.

From Ambush: Baen Books is offering, free, titles in electronic format from both established and up-and-coming authors.

Viperlair reviewed a large hard drive, while StorageReview checked out a small one, thanks kasi. Tech Report looked at Seagate's 7200.9 family.

Interesting Forum Threads:
Lapping my buckled CPU worked! 50C full load! in Newbie Lounge.
Source: where modern engines are headed in Games.
Free BF2 Ripoff in Games.
Defyant Style Turbine Fan Mod in Modding & Electronics.
Make your own Canon 350D wired remote in Photography.
Harold Pinter's Nobel Prize Acceptance Speech (LONG) in Current Events.
Mitsubishi suspends World Rally participation in Motoring.
[H] gonna overtake us in 18 days!!! in Team OCAU.



Video Cards
XGI Volari 8300 128 MB 64-bit on Hardware Secrets.
Leadtek 7800 GTX MyVIVO Extreme on Bjorn3D.
Sapphire Radeon X800GTO2 on Trusted Reviews.
eVGA e-GeForce 7800GT CO 256MB on Phoronix.
ASUS AX800 Silencer on BIOS.

Cooling
Vantec 701A HDD Cooler on Techgage.
Cooler Master Aquagate Mini R120 CPU Cooler on 3DXtreme.

Cases & Power Supplies.
Raidmax Ninja on Insane Tek.
Silverstone Strider ST60F 600W PSU on NGOHQ.
NZXT Lexa on OCIA.
NZXT Lexa on Pimp Rig.
A+ XBlade Full Tower Case on Trusted Reviews.

Storage & Memory
X-Micro Mini DisGo on Legion Hardware.
Vantec NexStar GX external IDE HDD Case on A1 Electronics.
Samsung Spinpoint 250GB PATA on TechTastic.
OCZ Technology Rally 2GB USB 2.0 Flash Drive on Viper Lair.
Vantec Nexstar3 USB/eSATA HDD Case on Big Bruin.

Motherboards
ECS KA1 MVP on T Break.
AOpen i945Ga-PHS on Overclocker Cafe.
AOpen i945Ga-PHS on PC Stats.

Multimedia
Creative EP-630 in ear headphones on Trusted Reviews.
Slim Devices v3 Network Media Player on Think Computers.
Nokia 770 Internet Tablet on ArsTechnica.

Miscellaneous
ZoneAlarm Windows Firewall software on PC Mech.
Logitech QuickCam for Notebooks Pro on Everything USB.
M7 Action Sports carry pack on Future Looks.
AC Ryan UV Acryl Panel on CaseModGod.

Digital Cameras
Casio Exilim EX-Z500 on Trusted Reviews.
Olympus SP-500 on DesignTechnica.




Wednesday Morning #2 (4 Comments) (link)
Wednesday, 14-December-2005 03:22:12 (GMT +10) - by Agg


ZDNet conducted their own dual-core desktop duel with AMD and Intel CPUs. To answer the question once and for all, we set ourselves to a no-holds-barred dual-core desktop CPU fistfight.

Bit-Tech report from DreamHack 2005, the largest LAN party in the world. Over 6000 gamers made their way in and found themselves a spot to set up in - the place was packed!

TweakTown checked out the ATI Catalyst 5.12 performance. Next year we will have the 6.1's and start all over again as long as ATI keep up with their promise for monthly driver releases, which has remained true for a long while now.

AusGamers have the new Quake 4 Beta Patch v1.05 available for download. This update is recommended for Windows users with Intel Hyper-Threading Technology (HT Technology) enabled processors, multiple processors, or systems with a dual core processor.

From mp: The legendary C0deKing has provided screenshots of a world first - 18x burn, and on a lite-on 1693s drive. Very interesting considering Plextor announced their interest in 18x burners not long ago. Yet again we have Lite-on drives with hidden secret bonuses ;) 16x was previously the 'safe' limit for dvd spin velocity - funny to see these small improvements even now.

Timbot sent in this cheap macro lens mod project. Of course, as I'm using a Pringles can to make this lens, you also have the opportunity to pause for a snack. Now that's the type of DIY projects I like. Just the thing for our extremely busy Photography forum.

Techspot have a tweak guide for Firefox 1.5. This updated guide will take you through all that Firefox 1.5 has to offer covering the options menu, about:config preferences, CSS, extensions and more. Speaking of which, guess where www.iesucks.com goes to, thanks Eroda.

PCMech (with free annoying popup) have an article about multi-tasking concepts. Kram dives into single core, dual core and hyperthreading CPUs and describes their differences and similarities.

Bit-Tech report on some new cinematic effects in Valve's Source engine. PC-Perspective have their thoughts too. AusGamers have some downloadable videos of the effects.

This is kinda old news, but AMD is apparently stopping S939 Opteron production. Cue wailing and wringing of hands in our AMD Hardware forum.

Adobe have completed their takeover of Macromedia, thanks James. The combination of Adobe and Macromedia creates one of the world's largest, most innovative and diversified software companies.

SgtMjrTank spotted this page of Internet Top Ten Lists.. full of a serious amount of nerd trivia.

TheTechZone ponder MMORPG addiction. I've never played one (not since back in the text-interface MUD days).. largely because I can really see myself getting sucked into them and losing large chunks of my life.

Speaking of which, Boga spotted this flash version of Command & Conquer.




Wednesday Morning (5 Comments) (link)
Wednesday, 14-December-2005 02:15:01 (GMT +10) - by Agg


Digitimes have a two-part interview discussing AMD's approach to microprocessor design with their general manager of Microprocessor Solutions. Read it here and here.

One UK-based company thinks that self-destructing SMS's are the way of the future. Your mission, should you choose to accept it..

A recent Firefox critical vulnerability has been downgraded. If a user encounters the problem the slow starts can be fixed by simply clearing the browser history, states mozillaZine.

TheTechZone have a digicam buyer's guide, while SharkyExtreme have a value PC guide.

Bit-Tech have an article tracing multiplayer FPS trends. Nice little flashback there, I remember playing Doom, Duke Nukem and Quake for hours, "testing the network" at work. :)

AMD have published this PDF listing the Top 10 reasons why Intel didn't attend the recent Dual-Core Duel. 9. Decided to take the "front-side bus" to the duel; got stuck in a bottleneck". Zing!

A site called MattsComputerTrends has posted some thoughts about flash memory vs hard disks. Flash memory will be cheaper per meg than hard disk storage in just 11 years.

Guru3D have a PC buyer's guide for Christmas, while TheTechlounge have a mid-range PC buyer's guide for Q4 '05 and there's a gift guide on DesignTechnica.

There's a roundup of USB flash drives on PureOC, while Sudhian looked at some GeForce 6150 motherboards with onboard graphics.

This is kinda scary, a pack of killer squirrels taking out a dog in Russia.. thanks Matthew.

Speaking of which, Simon spotted this article about the brain being desensitised by violent video games. But when the players were subsequently given the opportunity to "punish" a fake opponent in another game, those with the greatest reduction in P300 brain responses meted out the most severe punishments.



Input Devices
Logitech G15 Gamers Keyboard on DesignTechnica.
Logitech G15 Gamers Keyboard on ASE Labs.
Kensington PocketMouse Optical Wireless Micro on ExtremeMHZ.

Multimedia
Shure E2g Gaming Earphones on CoolTechZone.
Icemat Audio Black Siberia multi function headset on cluboverclocker.
Steelpad Steel Sound 5H USB headset on Geekextreme.
Sony Ericsson W550i Walkman Camera Mobile Phone on HardwareZone.

Video Cards
Powercolor X800 GTO 16 on OCWorkBench.
Gigabyte GV-RX18L256V-B X1800 XL on PC Stats.
ATI's Radeon X1800 CrossFire on Tech Report.

Miscellaneous
Func sUrface1030 Archetype Mouse Pad on Adrian's Rojak Pot.
Akasa AllInOne Multi-Function Panel on Techniz.
ASUS P5ND2-SLI Deluxe Nforce 4 LGA775 on TechFear.
Antec ATX 12V Power Supply Tester on Legit Reviews.

Cooling
Ultra Products Fan Commander on Virtual-Hideout.
Sunbeamtech Tuniq Tower 120 huge universal heatsink on AMD Board.

Memory & Storage
Corsair TwinX 2048-3500LLPRO 2GB memory kit on Pro-Clockers.
Iomega StorCenter Network Hard Drive on TrustedReviews.
Corsair 2GB XMS PC4000-PT 2GB Memory kit on OCIA.

Power Supplies
Zalman ZM460-APS 460W Power Supply on ThinkComputers.
Thermaltake Purepower 520W Power Station PSU on Techniz.
Enermax SLI/CrossFire Liberty 400W Power Supply on 3DGameMan.



Cooling
Arctic Cooling Freezer 64 Pro K8 Heatsink on Pure Overclock.
Thermalright V-1 Ultra GPU Cooler on OCIA.
Arctic Silver Arctic Cleaner Thermal Material Remover & Surface Purifer on DriverHeaven.
Thermalright SI-120 Universal Heatsink on InsaneTek.
Evercool Nighthawk Universal VGA Cooler on Think Computers.

Cases & Power Supplies
MGE XGBOX Dragon Elite Aluminum ATX Case on TweakNews.
ThermalTake Swing on Bytesector.
Antec TX1088AMG SOHO Tower Case on Pro-Clockers.

Multimedia
Creative Webcam Live! Motion on RBMods.
Squeezebox 3 Digital Music Box on SPCR.
Sennheiser PC160SK Stereo Headset on Hardwarezone.
Zen Vision:M 30GB digital audio player on Zen Vision M.

Input Devices
Logitech MX-510 Optical Mouse on Xtreme Review.
Sparco Racing Cockpit Pro for PS2 on DriverHeaven.

Miscellaneous
Black Knight XLH Gaming Mouse Pad on ExtremeMHz.
Ark Linux v2005.2 os on Phoronix
Gameboy Micro on OcProjects.
Need for Speed: Most Wanted on Xtreme Reviews.




Monday Middayish (6 Comments) (link)
Monday, 12-December-2005 12:54:32 (GMT +10) - by Agg


Intel plan to show off a prototype transistor made from indium antimonide instead of silicon. Intel says that replacing silicon with indium antimonide cuts power consumption by 10 times while boosting performance by 50 percent. Meanwhile the top 10 chip makers rankings for 2005 have been published, with Intel and Samsung at the top.

Techgage report on two weeks of Xbox360 usage. By popular demand we now have a separate Games Consoles forum on OCAU, too.

OCW cover a new M1967 A64 chipset from ULi. We don't really hear much about ULi, hopefully some benchmarks will be forthcoming. Update: a review of the reference board with benchies here.

An interesting story at the moment involves a Wiki prankster who entered some false info into a colleague's Wikipedia entry. This highlights a potential problem with accuracy in Wikis, while some are reporting that anonymous editing will be disabled on Wikipedia, although a quick check shows it hasn't been yet. Our own OCAU Wiki authenticates via OCAU's Forum database, so you need a forum account in order to edit our Wiki pages.

Xbit have a roundup of video cards for gaming, as well as a Mobility Radeon X1600 review and a look at two new 2.5" hard drives from Seagate.

There's a variant of the Sober worm that has something planned for January 5. The date coincides with the 87th anniversary of the founding of the Nazi Party. The release of worms has been tied to political events in the past, iDefense noted, in a kind of "hactivisim" designed to distribute propaganda.

FiringSquad suggest their top 10 holiday gadgets for 2005. I recommend the LaCie Brick simply because it looks like a giant LEGO block.

Not only can you get in trouble for uploading or downloading copyright music, but now the MPA is pushing for prison time for people who publish song lyrics, guitar tabs and musical scores. 'Unauthorised use of lyrics and tablature deprives the songwriter of the ability to make a living, and is no different than stealing,' he said.

If your wireless signal is a bit weak, maybe you need a larger antenna, thanks Boyd. Will arrange for local pickup only (no shipping).

Quite a few timewasters doing the rounds today. Firstly from Nick comes Slingshot Santa, while people in our The Pub forum have been playing Sober Santa (thread here), online Millionaire Quiz (thread here) and an oldie but a goodie, Virtual Bartender which probably isn't work safe, thread here. Finally from Fen, this Jedi Trainer game. Erm i played it for over 5 hours. I Stopped cause the sun came up again.. thats how good it is.



Memory & Storage
CompactFlash Card Roundup: 1GB Models on PCStats.
OCZ PC-3200 Gold Voltage eXtreme Dual Channel Memory kit on Adrian's Rojak Pot.
OCZ EL DDR PC-3200 Gold GX XTC 2GB Dual Channel Memory Kit on Tech-Mods.

Multimedia
Logitech Premium USB Headset 350 on TweakPC.
ESI MaXiO XD Audio/Midi Rack Unit on Digit-Life.
ViewSonic VP930 19in TFT Monitor on Trusted Reviews.
Sony PlayStation 3, a Close-Up on DataFuse.
X-Micro Video MP3 400 on TweakTown.
Pinnacle PCTV 110 on AMD Reviews.
X-Micro DisGo on Overclockers Online.

Motherboards
Foxconn NF4SK8AA on HardOCP.
Asus P5N32-SLI Deluxe nForce4 SLI X16 Intel Edition on Hot Hardware.

Video Cards
Asus Extreme Dual N7800GT 512MB on Digit-Life.
NVIDIA GeForce 6800 GS on Hexus.
ATI All-in-Wonder X1800XL 256MB on 3DGameMan.
Gigabyte Geforce 6600 GV-NX66T256DE GT Silent-Pipe II on InsaneTek.

Cases & Power Supplies
Antec NeoHE 550W PSU on Hardware-Review.
SilverStone SUGO SFF Case on ThinkComputers.
Shuttle XPC SD11G5 Small Formfactor PC on PCStats.
NZXT Lexa on Nordic Hardware.
GlobalWin YCC-S27 HTPC Computer Case on Tech-Mods.

Miscellaneous
Logisys Remote Multifunction Panel on HW-Review.
Adobe Photoshop Elements 4 on Windows A To Z.
Nespresso Essenza C90 Espresso Maker on XYZ Computing.
Nokia 9300i Communicator on BIOS.
Swiftech H20-220 APEX Ultra water cooling kit on Phoronix.




Folding@Home Summer Fightback! (11 Comments) (link)
Saturday, 10-December-2005 14:33:43 (GMT +10) - by Agg


Folding@Home is a distributed-computing project that simulates protein behaviour. This research can be used to help find cures for many diseases, including cancer. Installing a background task on your PC allows Folding@Home to use your idle CPU cycles - the ones you're not using - to process this data. There is a worldwide race to produce the most data, and currently OCAU's team is the #1 team in the world.

However, with the Australian summer coming into full blast-furnace strength, many of our members are having to slow their PC's down. This is affecting our overall output, opening the door for our long-term opponent, HardFolding, to take back the #1 crown. At the current rate, we'll lose the #1 position in under 60 days.

The solution is to get more PC's folding for OCAU, and that's how you can help if you like. Again, all it requires is the simple installation of a background task. Then, whenever your PC is turned on, it'll be helping with important research and helping keep OCAU #1 until the winter returns and we can power ahead again. As it's a low-priority background task, Folding doesn't interfere with the responsiveness or performance of your PC when you're using it.

To find out more, check out our Folding Page and our Team OCAU DC Forum. For how to get started, see the Join OCAU's Team page.




Saturday Morning (4 Comments) (link)
Saturday, 10-December-2005 03:19:03 (GMT +10) - by Agg


Thanks to FearTec for our festive logo. :)

Bullet sent in this interesting read about one possible reason why Intel CPUs lack gaming performance compared to their AMD counterparts. But Microsoft recommends that code writers use /G7 when designing code for Pentium 4's and AMD Athlon systems.

Luke spotted this exploding CPU video that I'm sure we saw a fair while ago, and I think it looks pretty fake. Some comments in this thread. :)

It's been a while, but we're all going to die, again. When it does pass close to us on April 13 2029, the Earth will deflect it and change its orbit. There's a small possibility that if it passes through a particular point in space, the so-called keyhole, ... the Earth's gravity will change things so that when it comes back around again in 2036, it will collide with us.

TechReport played around with Serial ATA RAID, comparing controllers and configurations. Read on to see which RAID controller reigns supreme and how the different RAID levels compare in performance.

From Noobatron: Stumbled on this site and thought it was pretty crazy. Very talented origami skills. There's more on his main page here.

NEC's latest brainstorm is flat batteries.. as in thin ones that can fit inside clothing etc.

3DAvenue are the latest to give away some video cards with an NVIDIA survey.

Mudgie found this funny story about getting some bandwidth back when your shared link is being hammered by a file leech.

The magnetic north pole is moving south at a potentially worrying pace. At the present rate, the north magnetic pole could swing out of northern Canada into Siberia.

Dan has many letters. In this issue: 360s in India, caffeine for children, more magnets, and the ins and outs of PowerSquids.

SweMOD compared a few flash memory cards. Gamebiz meanwhile have some tips for selecting and handling them.

Stygian Shane decided to make his own case.. out of carbon fibre. There's a worklog thread here, or click the image below to see the PCDB entry with more pics:



Click for the PCDB entry!





Cooling:
Spire Cooling Solutions KestrelKing V socket 939/754 CPU cooler on Techwarelabs.
Evercool K803-925CA socket 939/754 CPU cooler on sgOC
Evercool HPD-815 Sharks Heatpipe socket 939/754/775 CPU cooler on sgOC
Arctic-Cooling Freezer 7 Pro LGA775 CPU Cooler on Legion Hardware.
PrimeCooler AMD & Intel Water Cooling system on A1 Electronics.

Multimedia:
NeuNeo HVD2085 High Definition DVD Player on Bytesector.
Vantec AVOX Jukebox Multimedia Player on Bigbruin.
Sony DRX-810UL DVD Burner on BIOS.

Software:
Helix v1.7 Incident response orientated Linux distribution on Phoronix.
F.E.A.R. Lives Up To Its Name on OCModShop.
Keynesis Lockngo and Lockngo Professional system encryption software on Think Computers.

Input Devices:
Saitek Pro Gamer Command Unit on Trusted Reviews.
Logitech G5 Laser Mouse on ThinkComputers.
Razer Diamondback on CaseModGod.
Bluetake BT510 VS Logitech V400 Laptop Mice Comparison on Trusted Reviews.

Memory & Storage:
OCZ EL DDR PC-3200 Gold GX XTC Dual Channel Memory Kit on OCIA.
Corsair PC4000 DDR500 TWINX2048-4000PT 2Gig Dual Channel Memory Kit on TweakNews.
OCZ Ddr 3200 2Gb Gold GX XTC Dual Channel Memory Kit on RBMods.
Infrant ReadyNAS X6 X-RAID Network Storage Device on TheTechLounge.

Video Cards:
XFX GeForce 6800 GS 256MB XXX Edition on Hardwarezone.
Gigabyte GV-3D1-68GT Dual-GPU Videocard on PCStats.
XFX GeForce 6800 GS XXX Edition on Guru3D

Monitors:
Samsung HP-R4252 42 Inch Plasma TV on Tweaknews.
HP F2105 21-inch LCD Monitor on DesignTechnica.

Miscellaneous:
Alienware Area-51 m5500 on Trusted Reviews.
Asus P5ND2-SLI Deluxe Overclocking on MadShrimps.
Believe the Hypex class-D DIY amplifier kits on Hardware Analysis.
FUNC sUrface 1030 Archetype Mousepad on Trusted Reviews.



Input Devices:
Logitech G15 Gaming Keyboard on Metku Mods.
Logitech G5 laser mouse on Driver Heaven.
Razer Copperhead uber gaming mouse @ Pro-Clockers.

Motherboards:
DFI Ultra LANParty UT nF4 Ultra-D Socket 939 nforce 4 SLI on Viperlair.
DFI LANParty UT NF4 SLI-DR Socket 939 nforce 4 SLI on PCStats.
ECS KN2 SLI Extreme Socket 939 nforce 4 SLI on OCWORKBENCH.
Abit AN8 SLI Socket 939 nforce 4 SLI on PC Modding Malaysia.

Memory and Storage:
2x512mb kit of OCZ Gold EL PC3500 GX on EclipseOC.
Enermax Laureate Series USB 3.5" and 5.25" USB Drive Enclosures on Think Computers.

Cooling:
Asetek WaterChill KT03AT-12VX Water Cooling Pump @ Insane Tek.
Thermalright V1 Ultra Video Card Cooler on techPowerUp.
Gigabyte G-Power Pro GH-PDU21-MF Heatsink on Frosty Tech.
EverCool Copper Man Intel LGA775 heatsink on A1 Electronics.
Gigabyte G-Power Lite CPU Cooler on PimpRig.

Laptops and Palmtops:
Fujitsu LifeBook P1510 Hybrid Tablet PC on Hadware Zone.
Palm Z22 PDA on Trusted Reviews.

Monitors & Video Cards:
Samsung SM730BF 4ms LCD 17" monitor on BIOS.
ATI Radeon Mobility X1600 Laptop Video chipset on Trusted Reviews.
Gainward PowerPack! Ultra/3550PCX GeForce 7800 GTX 512MB on Hardware Overclock Austria.
NVIDIA 6800GS Graphics Card on Cool Tech Zone.
EVGA e-GeForce 7800 GTX 512MB on The Tech Zone.
MSI NX7800GTX-VT2D512E 512MB on PCStats.
XGI Volari 8300 Graphics Card Pictorial Review on Adrian's Rojak Pot.

Multimedia:
LG LRM-519 Digital Media Recorder on Designtechnica.
Canon Pixma MP170Multifunction Inkjet Printer on Trusted Reviews.
Nikon D50 + 18-55mm Lens on TrustedReviews.
Dream'eo Enza 20GB Portable Media Center on Designtechnica.
iRiver H10 5GB MP3 Player on Hardware Accelerated.
Sonos Digital Music System on BIOS.

Category Defying:
AirCruiserG Game Adapter Wireless networking device for Consoles on Gamebiz.
Cooler Master CM Media BTX-B260 Case Video Review on 3D GameMan.
IceMat 2nd Edition Black Mousepad on Techgage.
Need For Speed: Most Wanted game on Trusted Reviews.
Freecom FSG-3 Storage Gateway Internet Gateway and Networked storage/printing device on Trusted Reviews.




Wednesday Afternoon (17 Comments) (link)
Wednesday, 7-December-2005 14:59:31 (GMT +10) - by Agg


Australians trying to download Kazaa now receive a large red message instead. More info here and here, thanks Banger. However, record companies are accusing Kazaa of ignoring the Court order. Meanwhile RealNetworks is launching a free (limited) music service on the Web.

This virtual environment technology from Philips sounds pretty cool. I guess it's just taking the idea of a home theatre room to the next level of immersion, with a focus on gaming. By utilizing this technology, the treacherous journey through the Amazon will turn a room jungle green, swimming with dolphins will splash it deep blue, 'Halo' jumps will turn fans on full, lightning storms will trigger strobe effects of white light and pirate ships on fire off the coast of treasure island will blast on the heaters, Philips indicated.

Iroquois sent word that a new mammal may have been discovered in the jungles of Borneo. "Researchers from the WWF" makes me think of burly men in bright spandex over-acting their way around the jungle..

Corsair memory gets a going-over on LegionHW, with XMS and Value Select compared.

AusFX have a contest where you can win a GeFore 6600 video card, by filling in a quick survey. The Tech Report have a hefty giveaway for Xmas also.

NordicHW spent some time overclocking the P4 660, using a variety of cooling methods.

If you've been drooling while waiting for Gigabyte's i-RAM solid-state SATA hard drive, check out this competing product from UK-based HyperOS, that can be expanded up to 16GB. I can't wait until these things are mature enough that we can run OCAU's databases from one.

Bit-Tech compared mid-range video cards, namely the XFX GeForce 6600 DDR2 and MSI Radeon X1300 Pro 256MB. At the high-end, Hexus looked at two X1800XL cards from ASUS and HIS.

It's fair enough when unsuspecting end-users get fooled by eBay-phishing emails.. but even eBay get caught sometimes.

Bit-Tech wonder whether SATA or PATA is better for DVD burners. We put a SATA Plextor up against an established burner, a PATA 110D from Pioneer.

PC Perspective have updated their hardware leaderboard, with recommendations for Dream, High-End, Mid-Range and Budget systems. DesignTechnica meanwhile have a holiday gaming gear guide.. go the chainsaw controller! If that's still not your style, consider these gifts for the obscenely rich on CNNMoney.

HWZone went to the recent dual-core challenge issued by AMD to Intel.. who didn't turn up.

Phoronix looked in more detail at Linux SLI with the 1.0-8174 drivers. Although there are a few buggy areas with the drivers, the SLI benefits reached as high as a 294% improvement over a single-card configuration!"

FiringSquad consider the video quality of three video cards: the NVIDIA GeForce 6600, the ATI Radeon X800, and the XGI Volari 8300. Test-taking skills will tell you that FiringSquad wouldn't have bothered talking about the XGI Volari 8300 unless it had something special to offer...

NASA are celebrating a successful year of exploration by the twin Mars Rovers. That's a Martian year of course, or 690 Earth days. They have shown that the same geological processes are at work there as on Earth, and raise the prospect that life existed on the once wetter planet.

Interesting Forum Threads:
512MB HIS X1800XT PCI-E adventure in Video Cards.
Want your Typhoon to run 2C cooler? in Overclocking & Hardware.
Application Form for Opteron 939s (satire) in AMD Hardware.
The WRX Experience in Motoring.
Guess that camera! in Photography.
Battleships are awesome in The Pub.




ATI Mobility Radeon X1600 (0 Comments) (link)
Wednesday, 7-December-2005 02:55:08 (GMT +10) - by Agg


ATI unveiled their new portable graphics chipset, Mobility Radeon X1600. With Microsoft's Shader Model 3.0 and full-precision DirectX 9 support, ATI delivers cutting-edge graphics performance on today's latest game titles. Mobility Radeon X1600 also introduces PowerPlay® 6.0 featuring back bias technology designed to minimize power while in battery mode.

Coverage on Anandtech, HotHardware, LegitReviews, MobilityGuru and PC Perspective.




Wednesday Morning Reviews (0 Comments) (link)
Wednesday, 7-December-2005 02:11:48 (GMT +10) - by Agg


Cooling:
Swiftech Storm G4 CPU Water Block on PCModdingMy.
Arctic Cooling Freezer 64 CPU cooler on RBMods.
Cooler Master Aquagate Mini R80 CPU liquidcooler on BigBruin.

Motherboards:
Abit Fatal1ty AN8 SLI S939 A64 board on Pro-Clockers.
DFI LAN Party UT NF4 UltraD S939 A64 board on LostCircuits.
Gigabyte GA-K8NXP-SLI S939 A64 board on LostCircuits.

Power Supply:
Thermaltake PurePower PST520W on Guru3D.
CoolMax CXI Series 600W 120mm Silent Fan PSU on Techniz.
E-Power Silent Engine Tiger 650W on InsaneTek.
Thermaltake Pure Power PST 520W on OCOnline.

Cases:
NZXT Lexa tower on XtremeResources.
ABX Stealth tower on ViperLair.
I-Star Nitro AX tower on XYZComputing.

Input Etc:
Razer Copperhead gaming mouse on Virtual-Hideout.
A4Tech X-710 4 DPI Shift gaming mouse on ExtremeMHz.

Storage & Memory:
OCZ EL DDR PC-3200 2GB Gold GX XTC on TechPowerUp.
Speeze GigaPod III 3.5" external HDD enclosure on A1-Electronics.
Corsair Twinx2048 4000 DDR500 on NinjaLane.
OCZ Technology EL PC3500 GX Gold Edition on Tweaknews.

Software:
F.E.A.R. game on BIOSMag.
Need For Speed: Most Wanted on DriverHeaven.
Spybot Search & Destroy anti-spyware on PCMech.
Hammer & Sickle game on ThinkComputers.

Misc:
SCOTTeVEST SeV Fleece 4.0 Mobile Techno Junkie Winter Jacket on FutureLooks.
Targus Urban Series Messenger Notebook Bag on FutureLooks.
NETGEAR RangeMax Wireless Router on GameBiz.
GeForce 6800 GS video card on Beyond3D.




Tuesday Afternoon Reviews (0 Comments) (link)
Tuesday, 6-December-2005 15:39:19 (GMT +10) - by Agg


Video Cards:
BFG 7800GTX OC on BonaFideReviews.
Leadtek GeForce 6200 TurboCache 16 MB 32-bit on HWSecrets.
MSI NX6800GT on t-break.

Audio / Visual:
Samsung 970P LCD Display on XYZComputing.
Vantec AVOX Jukebox multimedia player on ClubOC.
iPod Nano mp3 player on DriverHeaven, our review here.
Turtle Beach Montego DDL soundcard on Techgage.
X-Micro Video MP3 400 multimedia player on Techniz.

Storage:
Seagate Barracuda 7200.9 HDD on Tweaktown.
Corsair Voyager 5GB thumb drive on Techgage.
PQI Cool Drive U339 Pro thumb drive on Bytesector.
Crucial Gizmo 2GB Flash Drive on Techniz.
Kingston 15-in-1 Flash Memory Reader on LegitReviews.
Transcend 40GB StoreJet 2.5 Portable HDD on Bjorn3D.
Seagate 7200.9 vs Hitachi 7K500 500GB HDD's on HardCoreWare.

Portable & Mini:
Biostar iDEQ 350G mini-PC on HotHardware.
Sharp M4000 Laptop on Designtechnica.
Silverstone SUGO SG01 SFF Case on ThinkComputers.



The Freeware and Open Source section of our Wiki has been completed by Ambush and Z3099528.. it's freakin' massive now, lots of cool stuff there.

FiringSquad spent four days with an Xbox 360, while Hexus have their coverage posted. Meanwhile Gamespot compare it with the original xbox.

HardOCP have a system guide for the holidays, while TheTechZone have a budget gift guide. Perhaps you could give your loved one William Shatner's kidney stone, thanks Ian.

Xbit have a guide to choosing a budget laptop. We will look at the sub-$800 (USD) models from Acer, ASUS, Fujitsu, HP Compaq, LG, Samsung and Toshiba and try to find out what exactly the user can get for such an attractive price.

TheTechZone cover saving videotape memories before your old tapes die. The problem is consumer VHS tape isn't the best format to use for long-term storage.

Thetron spotted a 30" widescreen LCD on the way from Dell. No wonder there's been so many specials on the 24" lately. :)

Tweaktown experimented with ATI's CrossFire dual videocard technology. HIS and Crucial will be both making an appearance in the system along with DFI.

Digitimes report on a GDDR4 DRAM from Hynix. Hynix will soon begin to sample its GDDR4 products to leading graphic chipset suppliers and the company plans to start mass production in early 2006.

Accelenation have an article about parallax mapping, and if*this technique*represents the first step toward a ray-tracing paradigm for hardware acceleration.

Anandtech compared three large hard drives, from Hitachi, Seagate and Western Digital. They also wonder if the new Catalyst beta drivers are more dual-core friendly.




Monday Night Reviews (2 Comments) (link)
Monday, 5-December-2005 21:08:29 (GMT +10) - by Agg


Motherboards:
ABIT AN8-SLI S939 A64 board on Bit-Tech.
Tyan Tomcat K8E-SLI S2866 S939 A64 board on Phoronix.
ECS ELITEGROUP PF22 Deluxe LGA775 P4 board on Hexus.
VIA EPIA MII 12000 mini-mobo and CPU on CaseModGod.
ULi M1697 A64 chipset on OCW.
Gigabyte GA-G1975X LGA775 P4 board on Hexus.

Cooling:
CPU cooler on MadBoxPC.
SilverStone Nitrogon NT03 CPU cooler on Phoronix.
Spire SP507B7-U DiamondCool CPU cooler on Hi-TechReviews.
Cooljag JAC68YC CPU cooler on ParadiseOC.
Zalman Fatal1ty FS-V7 VGA cooler on BigBruin.
AeroCool CoolPanel 2 in-bay fan controller on Hi-TechReviews.

Printers:
HP Business Inkjet 1000 on CoolTechZone.
Samsung SPP-2040 Photo Printer on OCOnline.

Software:
Unreal Tournament 2004 v3369 game patch (just screenshots) on Phoronix.
Call of Duty 2 game on ThinkComputers.
Aperture digital image workflow (Apple) on Arstechnica.
Age of Empires III game on A1-Electronics.




Sunday Evening Reviews (0 Comments) (link)
Sunday, 4-December-2005 19:01:51 (GMT +10) - by Agg


Video Cards:
PowerColor Radeon X1800 XT 512MB (PCIe) on HWZone.
Leadtek GeForce 6200 128 MB 128-bit on HWSecrets.
NVIDIA GeForce 7800 GT on ARP.
PowerColor Radeon X300 SE HyperMemory 128 MB on HWSecrets.
GeForce 7 Series Roundup of several cards on Tech-Hounds.

Input Etc:
Bluetake Bluetooth Mini Mouse on Gideontech.
Logitech G5 Laser Mouse on Pro-Clockers.

Power Supply:
Thermaltake PurePower Power Station 520W on DriverHeaven.
Antec 12v PSU Tester on ThinkComputers.
Sky Hawk GM670SC Power One on MadShrimps.
Antec Neo HE 500 on PCPerspective.

Cooling:
Evercool Ice Man & Sharks CPU coolers on PCModdingMy.
Extreme Cooling Technologies Prometeia Mach II GT vapour phase-change cooling on XbitLabs.
Swiftech H20-220 APEX ULTRA liquid-cooling kit on LegionHW.
AeroCool HT-102 Heatsink w/ 8mm Heatpipes on Hi-TechReviews.
Thermaltake Blue Orb II CPU cooler on 3DXtreme.
Innovatek Custom Watercooling kit on Pimprig.
Asetek WaterChill Extreme watercooling kit on ViperLair.

Audio / Visual:
NeuNeo HVD2085 DVD Player on Designtechnica.
Sony VPL-CX76 3LCD Projector oN BIOSMag.




Saturday Morning (3 Comments) (link)
Saturday, 3-December-2005 03:24:08 (GMT +10) - by Agg


Firefox v1.5 came out a couple of days ago.. WindowsAtoZ have their thoughts, and there's a tweak guide for it too.

Bit-Tech checked out the Xbox 360 on its European launch. They also have what they're calling the first modded one, thanks Ambush. FlyingShrubs meanwhile wonder whether the Xbox 360 is good or bad for PC gamers.

PCStats have a beginner's guide to home networking & file sharing, while PCMech cover optimising your SLI config. TheTechZone meanwhile offer 6 ways to reduce spam in your Inbox.

Digit-Life compared a few budget LGA775 coolers. To clear up the issue, today we'll focus on 11 coolers, more or less alternative to the boxed modifications - five models of the CI5-9HDPA and CI5-9JD3A series from Cooler Master, four Igloo 5071 models from GlacialTech, as well as two LeopardStream models from Speeze.

Snoop-wiggles has written up a review of Silverstone's ST365 PSU for the Wiki. For a budget unit, the specifications are rather impressive. The big one is an excellent 300W combined 12V rail, or 25A.

Thetron spotted this article about ATI Avivo Xcode, which can apparently encode movies five times faster than Microsoft's encoder. It's more than impressive to experience a first glimpse of what the Avivo architecture in ATI's X1000 series is capable of.

Microsoft have a new email management tool called SNARF, which is a free download and works with Outlook. Microsoft Research hopes that with SNARF's distribution to the public, other researchers can learn how people use e-mail so that they can devise new and better ways to help users manage messages, Brush says.

SharkyExtreme have a high-end gaming PC buyer's guide. One of the few that isn't just a big PriceGrabber spamfest, they cover both the Intel and AMD perspectives.

Ben spotted the third Office Bricolage competition winners on BleachEatingFreaks. Weapons made from office supplies.. some of them are getting kinda scary now.

In space news, the Mars Express probe has discovered water ice on Mars, while Hubble has produced a stunning picture of the Crab Nebula.




Saturday Morning Reviews #2 (2 Comments) (link)
Saturday, 3-December-2005 00:48:10 (GMT +10) - by Agg


Cases & Mini:
Asys Freedom Tower Series (CK-1022-5) Eiffel Tower on ThinkComputers.
Cooler Master Stacker 830 full tower (video review) on 3DGameMan.
Superpower XP01F gaming case on Hi-TechReviews.
SANSUN SN-C001 BAT on Tweaktown.
Gigabyte CB91 BTX mini-PC on TomsHardware.

Storage & Memory:
Corsair Flash Voyager 4GB on Phoronix.
OCZ Rally flash drives on OCOnline.
OCZ EL DDR PC-3200 Gold GX XTC 2048MB on 3DXtreme.
Enermax Laueate 2.5" HDD enclosure on Phoronix.
Corsair DDR1 2GB Memory Roundup on LegitReviews.
Seagate 500GB Barracuda 7200.9 HDD on Rojakpot.
INDUS Idex 400 Hard Drive Switch on Tech-Mods.

Portable & Pre-built:
Alienware Area-51 m5700 laptop on Hexus.
ASUSTeK A7G ATI RADEON Mobility X1600 laptop on Hexus.
Palm LifeDrive Mobile Manager PDA on ARSTechnica.
Matrox DualHead2Go laptop video expander on Bit-Tech.
Gateway 524GB Desktop PC on TrustedReviews.

Misc:
Xbox 360 gaming console on TrustedReviews.
Jackson Armor Card PCI backup card on Pimprig.




Saturday Morning Reviews (0 Comments) (link)
Saturday, 3-December-2005 00:29:56 (GMT +10) - by Agg


Power Supply:
Zalman ZM460-APS Ultra Quiet 460W on Tweaknews.
MGE XG Vortec 500W on TechPowerUp.
SinTek 600SLI 600W on ViperLair.
Coolmax CXI 600W on Techgage.

Input Etc:
Logitech G5 and G7 Laser Gaming Mice on XYZComputing.
Logitech G7 Laser Mouse on DriverHeaven.

Cameras, Printers, Phones:
Canon DC20 DVD camcorder on HWZone.
Epson PictureMate 100 printer on TrustedReviews.
Canon Digital IXUS 750 digicam on BIOSMag.
Motorola V635 mobile phone on Gamebiz.

Video Cards:
PowerColor X1800 XT on Bjorn3D.
EVGA e-GeForce 6800 GS on TheTechZone.
ATI Radeon X1300 Pro on HWSecrets.
S3 Chrome S27 on HotHardware.
Radeon X1600 512MB (translated) on TweakPC.
XFX GeForce 6200 TurboCache 64 MB 64-bit on HWSecrets.
Five Card 7800 GT Roundup on GDHardware.
XFX GeForce 6800 GS on Motherboards.




Friday Midday Reviews (0 Comments) (link)
Friday, 2-December-2005 11:48:28 (GMT +10) - by Agg


Cooling:
Scythe Samurai Z CPU cooler on Pro-Clockers.
Thermaltake Silent Water watercooling kit on A1-Electronics.
Danger Den D4 watercooling pump on OCModShop.
Arctic Cooling Freezer 64 Pro A64 cooler on FrostyTech.
Zalman Fatal1ty FS-C77 CPU cooler on BigBruin.
Noctua NH-U9 and NH-U12 A64 coolers (in German) on HardwareOC.
Zalman CNPS9500 LED CPU cooler on Techniz.
Thermaltake Big Typhoon CPU cooler on Pimprig.
Ultra LCD Fan Controller on Moditory.
AVC Z7UB301 'AMD Reference' CPU cooler on Frostytech.
Thermalright V1 Ultra video cooler on SystemCooling.
Asetek VapoChill Micro CPU cooler on XtremeComputing.

Motherboards:
DFI nForce4 Infinity SLI S939 A64 on FutureLooks.
DFI LANParty UT RDX200 CD-DR S939 A64 CrossFire on TechReport.
ECS PF5 Extreme i945 LGA775 P4 on Tech-mods.
Asus A8R-MVP S939 A64 CrossFire on PCPerspective.
ECS KN2 SLI Extreme S939 A64 SLI on OCW.
Asus A8N-VM CSM GeForce 6150 S939 A64 on Anandtech.

Audio / Visual:
Samsung DVD-R120 Standalone DVD Recorder on MrPCPro.
Dream'eo Enza portable media centre on Bytesector.
Hyundai ImageQuest Q90U 3ms 19in LCD on TrustedReviews.
Altec Lansing XT1 Portable Speakers on ThinkComputers.
Creative X-Fi Xtreme Music sound card on OCOnline.
Klipsch iFi iPod Speakers on TechWareLabs.




Thursday Afternoon (6 Comments) (link)
Thursday, 1-December-2005 15:57:43 (GMT +10) - by Agg


Rage reminded me of something from OCAU's past. Forum-goer Czechmate left our ranks a few years ago to join the French Foreign Legion. He has a website here detailing some of his experiences and information about the FFL. Be warned, if you dig deep enough there are some wartime pictures that might be disturbing. Frankly I can't imagine embarking on a lifestyle change that dramatic, so I have a lot of respect for someone who has seen it through.

Back to our more regular news, I noticed a new Free Games page in the Wiki, with lots of timewasters listed. You may also want to check out the Freeware List in our General Software forum.

Bryn sent word of this article on Anandtech, comparing Intel's upcoming Yonah dual-core CPU at 2GHz, with an A64 X2 3800+, also at 2GHz.

Tech Report have a system guide posted, while A1-Electronics offer a LCD buyer's guide.

Futurelooks meanwhile suggest thoughtful gifts for a PC gamer, and TechSpot have a holiday gift guide. I think I'm going to boycott Xmas this year. :)

Lillia spotted this underwater iPod.. just the thing for singing in the shower.

From Kasi: I noticed some people on SilentPCReview who are interested in extremely quiet computers now use notebook drives in their desktop computers, so perhaps a few people may be interested in this roundup on StorageReview.

TrustedReviews meanwhile have a mid-range graphics card roundup, with the ATI X800 GTO against the nVidia GeForce 6800GS.

PenStarSys ponder the rising cost of high-end graphics cards.

ArsTechnica reviewed the Xbox 360, while Ambush notes: The Free60 project aims to port open source operating systems to the XBox 360. Let the hacking begin.




Thursday Morning Reviews #2 (0 Comments) (link)
Thursday, 1-December-2005 02:33:47 (GMT +10) - by Agg


Motherboards:
Epox EP-8NPA SLI S754 A64 SLI board on Bit-Tech.
ECS KN1 SLI Extreme S939 A64 SLI board on Virtual-Hideout.

Video Cards:
HIS Radeon X800GTO 256MB PCI-E on 3DAvenue.
EVGA e-GeForce 7800 GTX BlackPearl 512MB on Hexus.
ASUS Extreme N6600GT Silencer on HotHardware.

Audio / Visual:
X-Micro Video Mp3 400 Player on LegionHardware.
Cooler Master Musketeer 3 audio bay device on Guru3D.
ViewSonic VG920 19" LCD Monitor on BIOSMagazine.
Creative X-Fi Fatal1ty FPS sound card on UKGamer.
Logitech Z-5450 Digital 5.1 Speakers on TheTechZone.
Nu Tech Dark Shadow 256MB MP3 Sunglasses on BigBruin.
Matrox DualHead2Go Analog Edition notebook graphics expander on PCStats.

Networking:
Topcom Butler 4012 VOIP/Dect phone on RBMods.
SonicWALL TZ 170 SP Wireless security appliance on TrustedReviews.

Input Etc:
Wacom Volito2 graphics tablet on BIOSMag.
Microsoft Natural Ergonomic 4000 and Comfort Curve 2000 keyboards on HWPacers.
Razer Copperhead 2000dpi Mouse on EverythingUSB.
Saitek ST90 Joystick on ThinkComputers.
fUnc 1030 Archetype mousepad on Pro-Clockers.
Logitech MX5000 Laser Cordless Desktop on Tweaknews.

Cameras:
Canon Digital IXUS 750 digicam on TrustedReviews.
FujiFilm FinePix S5200 Digital Camera on XYZComputing.




Thursday Morning Reviews (0 Comments) (link)
Thursday, 1-December-2005 00:52:58 (GMT +10) - by Agg


Portable:
BenQ S53W Centrino notebook on HWZone.
Panasonic CF-29 Laptop (in French) on Cowcotland.

Cooling:
Arctic Cooling Silencer 64 Ultra TC A64 CPU cooler on Frostytech.
Arctic Cooling Freezer 7 Pro CPU cooler on SilentPCReview.
Swiftech H20-Apex "Extreme Duty" Series Liquid Cooling Kit (video review) on 3DGameMan.

Cases:
Nikao Dragonfire tower on Hi-TechReviews.
Thermaltake Swing midtower on CaseModGod.
Nikao Black Dragonfire tower on Pro-Clocker.
SilverStone LC16M HTPC Case on Bjorn3D.
Cooler master Centurion 531 on ViperLair.
NZXT Lexa on DriverHeaven.
Thermaltake Swing midtower on BigBruin.
Lian Li PC-V880 HTPC Case on OCrCafe.
Mountain Mods Bob Slay clear acrylic case on ThinkComputers.

Storage:
Seagate ST910021A Momentus 7200.1 100GB notebook HDD on ViperLair.
PQI Intelligent Stick Pro 170 512MB flash drive on Bytesector.
12-in-1 Cardreader on A1-Electronics.

Power Supply:
Seasonic SS-300SFD 80 Plus on SilentPCReview.
Enermax Liberty 400W Modular on TweakNews.
SilverStone Strider ST60F on PCModdingMy.
XG Vortex 600W on LanAddict.



---
Advertisement:


All original content copyright James Rolfe.
All rights reserved. No reproduction allowed without written permission.
Interested in advertising on OCAU? Contact us for info.