June 2006
Transparent Laptops from Apple? (0 Comments) (link)
Thursday, 29-June-2006 18:09:53 (GMT +10) - by Agg


Some interesting pictures doing the rounds at present, thanks Goose1981:



Dunno the original source - discussion here. :)

Edit: ah-hah! The original source seems to be here, thanks Andypoo. More pics there too.



MrSmith has shared his thoughts on the Logitech G7 Laser Cordless Mouse, in the Carbon Fibre Limited Edition. Lots of pics and info in this forum-based review:



Click for the thread!


I actually found a few recent "reader reviews" buried away in the forums:

Dodgey Printer refill kit (black) by lagmaster.
Original Master (headphone amp) by hugz.
ASUS W3J Notebook by BlaYde.
Quick & Dirty MacBook Review by Kabal.

..and some Photography ones:
Olympus E-500 Twin Lens Kit by Raytracer.
New Sigma 100-300 F4 EX by MWP.
Cheap Portable Image Storage by Michael_antoi.
SIGMA 20-40 f2.8 EX DG by jakiman.




Thursday Afternoon (2 Comments) (link)
Thursday, 29-June-2006 16:40:19 (GMT +10) - by Agg


Microsoft have apparently stopped their Windows Genuine Advantage patch from phoning home all the time. They've also been nice enough to provide instructions on how to remove or disable this utility that many people are grumpy about.

Bit-Tech have a roundup of 7950 GX2 video cards at the top end of the market, while some less insane 7900 GT cards are covered on FlingingSquids. On the ATI side of things, Hexus checked out nine Radeon X1600 mid-range cards.

Dan has more letters: Cleaning up battery goop, seeing IR on the cheap, outboard camera batteries redux, gasoline pills, and the strongest booze that is physically possible.

Sleator spotted that X2 chips with 1MB L2 are to be cancelled by AMD, according to a TechReport, err, report. The Athlon 64 X2 chips that will be retired are models 4800+, 4400+, and 4000+ for Socket AM2 and models 4400+ and 4800+ for Socket 939.

APC report on HP blocking Playboy, Telstra's line rental increase and Microsoft's greatest trick.. convincing the world OpenGL didn't exist.

AMD is fab! Well, their new fab will be, thanks KatatonicKwan. Semiconductor maker Advanced Micro Devices Inc., which was offered about $1 billion in state incentives, will build a multibillion dollar chip manufacturing plant in upstate New York, creating 2,000 permanent jobs, state and company officials said Friday.

Nick sent word that MS has finally canned WinFS, pretty much as expected. Although the status of WinFS has already changed a number of times, it seems Microsoft has finally given up on once-lofty plans to completely re-architect the way Windows stores files. More info here, thanks Chris.

Daztay gets all old-school, with some cool steam-powered toys.

An interesting one from Tao.. goof around on YouTube for long enough and you might get a real job out of it. "Several things immediately caught my eye watching her videos," Daly said. "She's got a fresh point of view, considerable directing skills and a great sense of music and how to use it."




Thursday Afternoon Reviews (0 Comments) (link)
Thursday, 29-June-2006 15:50:44 (GMT +10) - by Agg


Audio / Visual:
XGear Multimedia Gaming Headset on Bjorn3D.
iHome iH5 iPod Clock Radio on TheTechLounge.
Dell 19" UltraSharp 1907FP LCD Monitor on Techgage.
Dell 24" 2407WFP LCD monitor on Bit-Tech.
Griffin radioSHARK USB AM/FM Desktop Radio on ThinkComputers.
Ultimate Ears super.fi 5 EB headphones (video review) on 3DGameMan.
Slim Devices Squeezebox V3 digital media device on TheTechLounge.
Ultrasone iCans headphones on FutureLooks.

Motherboards:
ECS RS480-M CrossFire Express 200 S949 board on PCStats.
ASRock 775XFire-eSATA2/A/ASR i945PL LGA775 board on PCStats.
ASUS M2N32-SLI Deluxe AM2 board on NeoSeeker.
Epox 9U1697-GLI A64 board on PCStats.

Software:
SUSE Linux 10.1 distro on Techgage.
New Super Mario Brothers Nintendo DS game on TrustedReviews.
Microsoft Windows Vista Beta part 2 on ARP.

Storage:
Maxtor OneTouch III Mini Edition external storage on BIOSMag.
Maxtor OneTouch III Turbo Edition external storage on BIOSMag.
AeroCool PowerPanel bay device with storage etc on ThinkComputers.
Thermaltake Muse LanDisk external HDD enclosure on A1-Electronics.




Thursday Morning Reviews (0 Comments) (link)
Thursday, 29-June-2006 03:22:02 (GMT +10) - by Agg


Video Cards:
ASUS 7900GT TOP and 7600GT Silent on PCPerspective.
Inno3D GeForce 7600 GST 256MB DDR3 on Guru3D.
GeForce 7950 GX2 on HotHardware.
HIS X1800GTO IceQ3 Turbo 256MB on MaxitMag.
HIS X1800GTO IceQ3 Turbo 256MB on ByteSizedReviews.

Power Supply:
OCZ GameXStream 700W on Phoronix.
SilverStone 750W on Guru3D.
Zalman Zm460b-aps on RBMods.

Cooling:
AlphaCool XP-Light CPU and NB-SLI Waterblocks on Virtual-Hideout.
nMedia IceTank CPU cooler on OCOnline.
Thermalright HR-05 Chipset Heatsink on PCModdingMy.
Cooljag AMA-P AM2 CPU cooler on Pro-Clockers.
Noctua NH-9U CPU cooler on Hi-TechReviews.
Zalman Reserator ZM-RF1 Fan Kit on Virtual-Hideout.




Steel vs Concrete (44 Comments) (link)
Wednesday, 28-June-2006 00:47:58 (GMT +10) - by Agg


JohnC sent over these interesting pics that come with a story:

Engineering Quiz:

A 20 ton Hyundai Digger is on top of a flatbed trailer and heading east on Interstate 70 near Hays, Kansas. The extended shovel arm is made of high tensile steel and the approaching overpass is made of commercial-grade concrete, reinforced with 1 1/2 inch steel rebar spaced at 6 inch intervals in a crisscross pattern layered at 1 foot vertical spacing.

Solve: When the shovel arm hits the overpass, how fast do you have to be going to slice the bridge in half? (Assume no effect for headwind and no braking by the driver...)

Extra Credit: Solve for the time and distance required for the entire rig to come to a complete stop after hitting the overpass at the speed calculated above.



Click to enlarge!





Altech Computers sent word that their Thecus N5200 network storage product was named the Most Innovative Product of Computex 2006 by Hexus. Despite its small 230mm x 190mm x 230mm dimensions, the N5200 packs a lot of punch. Under the hood lies an Intel® Celeron M processor running at 800MHz and 256MB of DDR memory for powerful data-processing capabilities. The N5200 has the capacity for five 3.5" SATA hard disks for up to 3TB of storage! To keep data secure, the N5200 features multiple RAID modes, including RAID 0, 1, 5, 6, 10 and JBOD. More info in a 48KB DOC file here.

Anyware announced a "Superman Returns" themed mouse from i-Rocks. The i-Rocks "SUPERMAN RETURNS" optical mouse bears the bright, vivid "S" logo which is a symbolic representation of Superman himself. More info here and pics below:



Click to enlarge!


DFI announced the INFINITY 975X/G supporting Intel's Conroe processors and ATI's CrossFire technology. DFI is the first company in the industry to use digital pulse width modulation (PWM) controllers on non-server motherboards; a 6-phase digital PWM controller is incorporated on the INFINITY 975X/G board. The benefits of digital PWMs include: lower power consumption, additional space on the board with the elimination of analog capacitors, and reduction of noise effects. More info in an 885KB DOC file here.

Electronic Arts have aquired Mythic Entertainment, responsible for Dark Age of Camelot, among other games, thanks Bradley. "The addition of Mythic to the EA family reflects our deep commitment to the online gaming market worldwide. Mythic will bring one of the industry's most talented MMORPG teams to EA. Together, we will create games that will introduce MMO players to a whole new level of game play and excitement," said Paul Lee, President, EA Studios. More info here.

MSI unveiled a portable Digital TV, the D310. Through the 4.2-inch color TFT screen and built-in TV antenna, you can catch the latest headlines and breaking news about the world, politics, sports, stocks, entertainment, and more, even when you are traveling. More info here and pics below:



Click to enlarge!


Spire have a new CPU cooler, the Fourier, which features four copper heatpipes. An aluminum stacked micro-fin heat-sink design with massive copper base. This Spire signature clear fan offers the ultimate in cooling with the sheer quietness. More info here.

Thermaltake have some new HTPC cases in their Mozart SX range. Inheriting the elegance and class from the Mozart, the Mozart SX not only has a beautiful external design, the heigh of the Mozart SX is only 90mm for it to better blend in with the home theatre environment. The slim body lets the Mozart SX look healthy and high-tech. More info here.

OCZ revealed their new PC2-6400 Platinum Edition and Titanium Alpha Edition memory. The new PC2-6400 Platinum Revision 2 Edition is rated at 4-4-4 and the new PC2-6400 Titanium Alpha Edition is rated at 3-4-3-9 making this dynamic duo an exciting new addition to the acclaimed OCZ memory line. More info here and a pic of the Titanium Alpha Edition below:



Click to enlarge!






Shuttle Discovery Launch, Saturday 1st July (0 Comments) (link)
Tuesday, 27-June-2006 14:29:25 (GMT +10) - by Agg


NASA is gearing up for a July 1st launch of the Space Shuttle Discovery, only the second launch since Columbia broke apart over Texas during re-entry in 2003, killing all on board. NASA still faces the problem of insulating foam damaging the orbiter during launch, and according to some reports there are mixed feelings at NASA about whether to proceed with the launch on Saturday.

The crew of space shuttle Discovery will continue to test new equipment and procedures that increase the safety of space shuttles during the STS-121 mission to the International Space Station. It also will perform maintenance on the space station and deliver more supplies and cargo for future station expansion. This mission is to carry on analysis of safety improvements that debuted on the Return to Flight mission, STS-114, and build upon those tests.

There's a thread here in our Current Events forum.




Tuesday Afternoon (8 Comments) (link)
Tuesday, 27-June-2006 13:44:34 (GMT +10) - by Agg


Xbit report on the anti-HyperThreading technology to be found in future AMD X2 CPUs, boosting their single-threading performance. There's a thread about this technology here in our AMD Hardware forum.

HWSecrets explain perpendicular recording, a feature of newer hard drives. In this tutorial we will explain you everything you need to know about perpendicular recording and how data is stored on the hard disk drive magnetic surface.

OC3D checked out four watercooling kits. Today I'll be taking a look at some water-cooling kits from Alphacool, Swiftec, Thermaltake and XSPC. These 'kits' differ from the 'systems' I mentioned, in that they provide you with all of the components necessary to build your water cooling system, but don't actually come pre-built.

LegionHW consider which is the best value GeForce 7 video card. Providing you are going to play the latest games with quality settings, such as FSAA & Aniso enabled, the 7900GT is a must.

I guess we can consider the Internet complete, now that we have a webpage for cats that look like Hitler. Thanks Lil, I think. :)

Dan has a crack at upgrading a UPS using car batteries. Plenty of braver nerds have done this, of course; it's a pretty obvious way to extend a UPS's run time without paying big bucks. It's also a neat way to get around paying through the nose for weird-shaped batteries that your local electronics joint doesn't stock.

If you want two video cards, but can't decide between using NVIDIA's SLI or ATI's CrossFire, HardOCP's article may help.

Tech-Hounds also have their CrossFire thoughts posted, in part 1 and part 2.

Here's a cool one, a a KC-135 in-flight refuelling a C-5 Galaxy caught by Google Earth/Maps. Our Wiki has a huge list of Australian Google Maps Locations to check out.

Speaking of aircraft, this from Murray: AUSTRALIA'S biggest-ever defence project, the $16 billion Joint Strike Fighter, has potential flaws that could reduce the world's newest warplane to just an "average aircraft", according to internal Defence Department documents. The documents reveal the JSF is beset with serious software problems and a cockpit display system so bad it had to be almost completely redesigned.

Aftahours sent in this Internode article which reports: Yep, the Office of Film and Literature Classification (OFLC) have ignored claims that Reservoir Dogs can be played to completion without killing a single person, and refused it classification. Rather than editing and resubmitting the game, Atari have announced their plans to scrap the project, now effectively banned Down Under.

Tech-Report are the latest to go on an ECS factory tour. While we were in Taiwan covering Computex, ECS whisked us away for a quick tour of its manufacturing facilities in China and showed us exactly how these motherboards are built.

People are reporting a swollen battery issue on certain MacBook Pro's, thanks Nick. More info here.

BFM sent in this 3D puzzle flash timewaster.




Tuesday Morning Reviews (1 Comments) (link)
Tuesday, 27-June-2006 04:19:43 (GMT +10) - by Agg


Motherboards:
Kontron 786LCD/mITX LV Plus mini-ITX board on EPIACenter.
ASUS M2N32-SLI Deluxe AM2 on Virtual-Hideout.
Gigabyte GA-965P-DQ6 LGA775 board on HWZone.

Audio / Visual:
Sony KDL-V2000 40" LCD TV on TrustedReviews.
Creative ZEN V Plus 1GB mp3 player on HWZone.
Motorola H700 Bluetooth Headset on BlueTomorrow.

Cases:
Cooler Master Centurion 534 on Techneek.
Thermaltake Armour Jr midtower on PCPerspective.
Thermaltake Aguila on OCModShop.
SunbeamTech Silent Storm on Pro-Clockers.
Antec NSK2400 desktop case on ThinkComputers.

Cooling:
Jing Ting Chipforce JTS-0006 chipset cooler on BigBruin.
Spire DiamondCool II CPU cooler on ComputingOnDemand.
NorthQ 3390A media centre CPU cooler on DriverHeaven.
Thermaltake Safari BX-01 BTX CPU cooler on Motherboards.org.

Input Etc:
Logitech V400 Cordless Notebook Mouse on AseLabs.
SteelPad 5L Gaming Mousepad on TechGage.

Video Cards:
MSI GeForce 7950 GX2 on TBreak.
HIS X1300 512MB DDR2 Dual DVI PCIe on BonaFideReviews.

Memory & Storage:
Western Digital Raptor 150GB HDD on SilentPCReview.
Imation Micro Hard Drive 4GB on TrustedReviews.
AData USB Fingerprint Security Drive on OCrCafe.
VIZO Luxon 3.5" IDE/SATA HDD Enclosure on ExtremeMHz.
Mushkin Redline XP2 8000 DDR2 memory on Bjorn3D.

Misc:
ButtKicker Gamer audio/gaming accessory on ClubOC.
ASUS Terminator 2 T2-AE1 barebones on SilentPCReview.
Check Point VPN-1 UTM Edge firewall on TrustedReviews.
Tacens Valeo Smart 560W PSU on Hard-H2O.
Siny VAIO VGN-SZ150P/C Core Duo laptop on HotHardware.




World Cup: Australia vs Italy (0 Comments) (link)
Tuesday, 27-June-2006 00:33:04 (GMT +10) - by Agg


Kickoff is at 1am AEST (check local guides) for Australia's first 2nd Round match in the 2006 FIFA World Cup. Once again you can keep track of the game as it unfolds, with your fellow football fans in this thread in our Major Sporting Events forum.




Interesting Forum Threads (0 Comments) (link)
Monday, 26-June-2006 21:11:02 (GMT +10) - by Agg


Some interesting threads from Sciby!

Remote Desktop Connecting - sending a file over in Windows Operating Systems.
RockBox on iPod in General Software.
When does a game "cross the line"? in Games.
Gaming Confessions in Games.
Quad Core.. Kentsfield tested in Intel Hardware.
A guide to photographing your case in Modding & Electronics.
LCD vs Plasma in Audio Visual.
Mind-Reading Computers Next in Current Events.
Photos of automotive oddness/hilarity/idiocy in Motoring.
Anyone built their own wood fired pizza oven? in Geek Food.
Home Brand food testing! in Geek Food.
Personal budget applications in Career, Finance and Education.
Graduate Recruitment 2006 in Career, Education and Finance.
Best way to get started playing soccer? in Sport, Fitness and Health.
Laser eye surgery, a safe/smart path to take? in Sport, Fitness & Health.
Wanted: WA sunrise on 13/02/06 in Photography.




Monday Evening Mini-News (1 Comments) (link)
Monday, 26-June-2006 20:59:29 (GMT +10) - by Agg


Myne (I think) pointed out that adults are less mature nowadays. Specifically, it seems a growing number of people are retaining the behaviors and attitudes associated with youth. As a consequence, many older people simply never achieve mental adulthood, according to a leading expert on evolutionary psychiatry. Sounds like a good excuse for having all these toys!

TweakGuides have their guide to the Prey demo posted. Lots of info on this game in this thread in our Games forum.

Here's a strange one, executable files appearing in Google search results. What's interesting is that the results have addresses that make you think there's nothing wrong with them (like crcdatatech.com/help), they don't have an EXE extension and when you go to the site you're prompted to download the file. And if you click "run" instead of "save" or "cancel", prepare for the worst.

TweakTown compared Radeon X1800GTO and X1900GT cards from HIS and GeCube. It does seem like the Radeon X1800GTO is already pretty maxed out as far as clock speeds go so don't expect too much when it comes to overclocking.

HardCoreWare visited ECS's factory-in-the-making to find out how motherboards are made. At this huge factory that will eventually employ 8000 people, they can make motherboards from PCB to final product. We also talk a bit about the working conditions at ECS and China in general.

Murray reports that Dell are looking into the exploding laptop from a previous newspost. "We're aware of it, and we're digging into the details," the spokesman said. "There's an investigation going on right now. When something like this happens, we want to know why."




Five Years on VBB! (3 Comments) (link)
Monday, 26-June-2006 19:29:50 (GMT +10) - by Agg


Gords pointed out an interesting fact.. on this day five years ago, after some earlier testing, OCAU's forums re-opened in their current form, using the VBulletin software.

Currently, with over 50 forums on a range of topics and more than 75,000 registered members, OCAU's Forums serve over a quarter of a million pages every day. If you're not a member yet, why not?




OCAU Podcast Episode 12! (12 Comments) (link)
Monday, 26-June-2006 17:29:03 (GMT +10) - by Agg


It's a little later in the day than I would have liked, but Episode 12 of our podcast is now out if you're keen to grab it before heading home. In this episode: Nintendo DS Lite and the Brain Training game, Windows Genuine Advantage naughtiness, the Federal Government's plan to block porn, Swarmthe and Alexa, last.fm and NetVibes, Bill Gates and distributed computing, motherboard review rant, secret sound stuff, contest ideas, new product and pricing info from Andypoo, plus the usual other gibberish.

You can grab this week's episode via iTunes here (you might need to subscribe (free!) in iTunes before you can see the new episode), or download the files direct from our server:

Normal Quality - 14MB
High Quality - 55MB

If you prefer the raw RSS feed, you can get that here, or an XML version here.

Comments in this thread please!




Sunday Evening Reviews (0 Comments) (link)
Sunday, 25-June-2006 19:47:02 (GMT +10) - by Agg


Cooling:
Arctic Cooling Accelero X1 VGA cooler on HWSecrets.
Rainbow Fan TC on Bjorn3D.
Swiftech MCR 120-QF-FKRB Radiator on RBMods.
Thermalright SI-120 CPU cooler on ARP.

Audio/Visual:
Super Talent 2GB multimedia mp3 player on FutureLooks.
SanDisk Sansa e260 4GB mp3 player on XYZComputing.
Creative ZEN Vision:M multimedia player on UKGamer.
Sony SDM-E96D LCD screen on BIOSMag.

Cases:
Antec Atlas Quiet Mini Server Case on ClubOC.
CoolerMaster Mystique 631 on Virtual-Hideout.
Tacens Sagitta on Hard-H20.
Ultra MicroFly Micro-ATX on Virtual-Hideout.
Thermaltake Eureka Aluminium Case (video review) on 3DGameMan.
Cooler Master Mystique 631 mid-tower on 3DXtreme.
CoolerMaster Centurion 540 on TechPowerUp.
Microfly SFF Case on Motherboards.org.

Motherboards:
EPoX EP-9U1697 GLI ULi M1697-based S939 board on OCOnline.
EPoX EP-9U1697 GLI pictorial review on ARP.
Asus M2N32-SLI Deluxe nForce 590 SLI AM2 on PCStats.

Software:
Madriva 7007 Alpha linux distro on Phoronix.
Fedora Core 6 linux distro preview on Phoronix.

Power Supply:
Spire SP-600W Rocketeer IV on OCIA.
OCZ GameXStream 700W on ExtremeOC.
I-Star 750W on ClubOC.

Video Cards:
HIS X1600 XT IceQ Turbo and CrossFire on Hi-TechReviews.
Gigabyte GV-3D1-7950-RH GeForce 7950 GX2 on HWZone.
Albatron GeForce 7600GT 256MB on SharkyExtreme.
NVIDIA GeForce 7900GT on TechSpot.
HIS X1900XT IceQ3 Dual DL-DVI VIVO 512MB on HotHardware.

Storage:
ATP Pro Max 1GB CF Card on ThinkComputers.
CoolerMaster X Craft RX-3SB external eSATA HDD enclosure on HWZone.
Highpoint RocketRAID 2310 RAID controller on TweakTown.
Aerocool Powerpanel in-bay storage device on ClubOC.
Seagate 750GB Barracuda 7200.10 hard drive on OCClub.

Memory:
OCZ PC2-8000 EL Platinum XTC DDR2 on Virtual-Hideout.
Corsair TWINX2048-4400PRO 2GB Kit on PCModdingMy.

Misc:
Nikon D200 digital SLR camera on TrustedReviews.
Dell 1110 Laser Printer on TrustedReviews.
Microsoft Wireless Notebook Optical Mouse 3000 on Techgage.



As mentioned earlier the Prey demo is now available on AusGamers.


Built on an enhanced Doom 3 engine, the most impressive 3D engine used in a released game
Portal technology adds a new dimension to gameplay, allowing enemies to appear out of thin air and create new and completely original puzzles and gameplay styles
Several never-before-seen gameplay elements, such as Spirit Walking, Wall Walking, and Deathwalk
Highly organic, living environment that itself is an enemy to the player
Utilize your spiritual hawk in single-player mode to decipher the alien language of the spaceship and find advantages in battle
Multiplayer game support that takes advantage of the unique gameplay styles in Prey
A deep storyline of love and sacrifice drives the action in Prey's single-player experience
There's a thread here about the game and demo.



Comrades I wish to invite you to an event to rival Stalin's reclamation of Berlin from the Fascist forces. The first Inaugural MotherLAN. What is soon to become the biggest and most glorious LAN in all of Brisbane. We shall be spending an entire weekend locked in furious battles and magnificent victories shall be had. The caffeine shall flow from the heavens and the pizza will arrive in gold boxes. We have prizes aplenty for those who are valiant enough to earn them, but everyone comes in with a chance. In short; Come one, Come all to the fabulous event that is MotherLAN.



All the relevant details can be found in this thread.



APC report that there will be Vista betas on a monthly basis until the gold master is released in November.

SiliconAngel pointed out this ancient PSU calculator he thought we might get a laugh out of. :) High End 3D Card with more than 16 MB RAM (30 Watts).

TrustedReviews experimented with asynchronous SLI. Today we have looked at the Inno3D 7300 GT and Sapphire X1300 graphics cards, while also getting the 7300 GT and 7600 GT to worth together in SLI.

NordicHW have more info about their almost 5GHz Conroe overclocking efforts at DreamHack 06. The last hours were used solely to pressure the system to the outmost limits and already during Monday we could report that they'd reached 4.8GHz with SuperPi 1M by using a compressor cascade cooler with about -100°C on the processor.

Jared says PurePwnage episode 11 titled "i <3 u in rl" was released yesterday at 7am AEST. Grab the torrent from here.

LegionHW compared the GeForce 7300GT and Radeon X1300 Pro in a battle of the budget cards.

Meanwhile Intel's mobile chips are compared on MadShrimps. We compare Intel's Core Duo for mobiles to their Pentium M, overclocking them on a desktop system they go head to head.

Shoutwire report that the RIAA is apparently sending cease-and-desist letters to Youtube users who have dared to put up videos of things such as themselves dancing to music they haven't licensed.

Graham sent word of a Dell laptop exploding at a conference in Japan. Presumably it's battery-related and to be honest, we don't know if this was a Dell battery or an after-market one. Still, pretty exciting if it's sitting on your lap at the time.

KatatonicKwan noticed this article alleging Intel are channel-stuffing in the Middle East market, resulting in wholesalers going bankrupt. Channel stuffing, considered an offence in the West, is resorted to by companies that seek to increase their top-line sales.

DailyTech report on the next-generation Opterons on the way. AMD is set introduce Next-Generation AMD Opteron processors on August 1st, 2006.

Meanwhile Hexus ponder the Athlon 64 FX-64, also due in August. Intel is about to unleash a complete range of dual-core CPUs, in volume, ready for launch day. Until the transition to 65nm (Valentine's Day 2007?) and a core re-jig, AMD's best defense is speed bumps.

Techgage have shared their opinion of the new Prey demo. You can grab it here on AusGamersFiles.

VooDoo sent in a flash timewaster where the goal is to die as often as possible.



Australia face a critical match with Croatia this morning, kicking off at 5AM AEST. Once again you can keep track of all the latest World Cup info in our Major Sporting Events forum.




Friday Morning Reviews (0 Comments) (link)
Friday, 23-June-2006 03:20:20 (GMT +10) - by Agg


Video Cards:
Leadtek WinFast 7950 GX2 TDH on Bjorn3D.
Galaxy GeForce 7300 GT gDDR3 256MB on Guru3D.
HIS Radeon X1900XT IceQ3 on OCrCafe.
Inno3D GeForce 7600 GST on HwSecrets.

Cooling:
Scythe Mine CPU cooler on BigBruin.
Sytrin KuFormula VF1 Plus VGA cooler on Techdomain.

Cases:
Thermaltake Armour Jr Aluminium on Tweaknews.
Zalman HD160 HTPC case on PCApex.
Spire Pininfarina PALU/S midtower on A1-Electronics.

Portable & Mini:
Nintendo DS Lite portable gaming on Techgage.
Nintendo DS Lite portable gaming on OCModShop.
Shuttle XPC SD36G5M VIIV-ready mini-PC on FutureLooks.
Intel-Powered Apple Mac Mini on Hexus.

Audio / Visual:
Music Gremlin mp3 player on Digitaltrends.
GlobalSat BTA-809 & BTH-820 iPod transmitter on BlueTomorrow.
SanDisk Sansa e260 mp3 player on TrustedReviews.
Matrox TripleHead2Go 3-screen adapter on Techgage.
Sony HDR-HC3E Camcorder on TrustedReviews.
Samsung HP-S5053 50" Plasma screen on ByteSector.

Power Supply:
Kingwin Absolute Power ABT-600CW on ThinkComputers.
Cooltek CT 600 on DriverHeaven.

Misc:
AGEIA PhysX physics accelerator on TechReport.
QuarkXPress 7 page layout application on ArsTechnica.
SteelPad 5L mousepad on Phoronix.
SyncMAX PC2-5300 DDR2-667 Express memory on PCStats.

Interesting Forum Threads:
Your Photo of the Week 15/06/06 in Photography: The Gallery.
Hawking reveals ex-Pope told him not to stdy origins of the universe in Current Events.
Humanoid robot learns how to run in Current Events.
Consolidated Video Thread! in The Pub.
Benny's Winter Beard Challenge in The Pub.




Free Porn! (filtering software) (0 Comments) (link)
Thursday, 22-June-2006 14:32:18 (GMT +10) - by Agg


Troy sent word that the Australian Federal Government will give away free porn-filtering software to families across the country, at a cost of $86M. Helen Coonan, the minister for Communications, Information Technology and the Arts, announced the initiative Wednesday. A representative of Coonan told ZDNet Australia that the first free filters should be available for download from a government portal within six months.

Comments in this thread in our Networking forum.



I keep forgetting to link this podcast blooper when I put the new episodes up. Anyway, it's from about Episode 5 and contains a swearword, so be warned. :) Agg gets the intro wrong.

A few people sent word that Opera 9 has been released. This is of course a web browser.. new features list here.

Some snippets from insider: Jobs may have it wrong on iTunes movies. French Microsoft website hacked. Trojan targets Google hosting service.

UKGamer have their thoughts on Intel's Core 2 technology. Truth be told Intel's Core architecture can't arrive soon enough as Intel, by their own admission were being beaten in the lucrative enterprise and desktop markets.

Evolving noticed these Formula 1 mousepads. Hand-made in England exclusively for Formula 1 by specialist composite technicians who make Formula One monocoques, this carbon mouse mat was designed using state of the art automotive 3D modelling software. A state of the art flat rectangle for 260 pounds.. riiight.

Sticking with sport, Bit-Tech have a EA FIFA mod project. The end result looks more like ice-skating to me. :)

MadShrimps have an LGA775 CPU Cooler Roundup. We compare nine different Intel socket 775 heatsinks from Thermalright, Zalman, Titan, Scythe, GlobalWin and Thermaltake in our latest roundup. Can they prevent a Pentium 4 Prescott from melting without ruining our ears?

Windows Live Messenger 8.0 has gone from beta to final release (version 8.0.0787) and can be downloaded from here. Messpatch for this Windows Live Messenger 8.0 has been released and can be downloaded from here. Messenger Plus! Live is going to be released on Sat 24 June 2006 at 23:40 GMT (Sun 25 June 2006 at 09:40 I think in Australia time zone) and will be available on a new website found here. More info here on how it'll compete with Skype, thanks insider.

XYZComputing report on 2.5" HDD's on the desktop. We put the Seagate Momentus 5400.3 160GB SATA notebook drive in our test system and took it for a spin.

LegitReviews have an 8-way SLI/CrossFire PSU roundup. Our goal was to take a sample of the SLI and Crossfire approved power supplies and put them through some torture testing to make sure they perform up to our standards.




Photo Exhibition! (0 Comments) (link)
Thursday, 22-June-2006 12:16:18 (GMT +10) - by Agg


From Warrick: Dsankt is Brisbane's premier Urban Exploration Photographer and we are lucky enough to have him as an OCAU member. He is putting on his first exhibition TONIGHT at Mandfreds on Brunswick St. Would be great to see OCAU support. The Low Down:

When: From 7pm, Thursday 22nd June 2006.
Where: Manfred's Bar, Brunswick Street Mall Fortitude Valley.
How much: Free you hobo!
What: Tunnels, drains, rooftops, abandoned buildings and catacombs for your viewing pleasure.

OCAU thread here.




Thursday Morning Reviews #2 (0 Comments) (link)
Thursday, 22-June-2006 11:36:46 (GMT +10) - by Agg


Motherboard & CPU:
AMD AM2 3500+ Overclocking Adventure on Virtual-Hideout.
Intel Core Duo CPU preview on PCPerspective.
AOpen i975Xa-YDG Core Duo motherboard on SilentPCReview.
Foxconn NF4SLI7AA-8EKRS2 LGA775 SLI board on Motherboards.org.

Storage:
Plextor EX-PH25 network storage on OCOnline.
Memory Corp Biometric USB Memory Key 256MB on TrustedReviews.

Input Etc:
Zboard Merc gaming keyboard on XSReviews.
Everglide g-1000 Gaming Mouse and Titan Monster Mat on FastLaneHW.
Revoltec Illuminated Desktop on DriverHeaven.
TrackIR 4 Pro Optical Head Tracker on PDAToday.
Logisys Black Illuminated Keyboard on Techgage.
Dell XPS M2010 Desktop on DigitalTrends.

Software:
Rise and Fall: Civilisations at War RTS game on TrustedReviews.
Hitman: Blood Money game on DriverHeaven.




Thursday Morning Reviews (0 Comments) (link)
Thursday, 22-June-2006 02:20:17 (GMT +10) - by Agg


Video Cards:
XFX Overclocked GeForce 7600 GT on HWSecrets.
MSI GeForce 7600GT on HotHardware.
ASUS EN7900GT on GamePyre.
MSI Radeon X1900GT 256MB on HWZone.

Audio/Visual:
NVIDIA DualTV MCE Tuner Card on DigitalTrends.
Line 6 TonePort UX1 musician peripheral on PinoyPC.
AVerMedia AVerTV CardBus Notebook TV Tuner on ThinkComputers.
Viewsonic VX922 19" LCD Monitor on Psykotech.
Samsung YP-F1 digital audio player on Accelenation.
Wolverine Data MVP 60 media player and storage on Gamershell.

Portable:
Rock Xtreme CTX Core Duo laptop on DriverHeaven.
Nintendo DS Lite portable gaming console on TrustedReviews.
LeNovo ThinkPad T60p laptop on BIOSMag.

Cases:
Thermaltake Tenor HTPC case on Modders-Inc.
PC Design Lab Qmicra on SFFTech.

Misc:
Navman iCN 720 Sat Nav on TrustedReviews.
VIZO UFO 4 Port USB 2.0 Hub on Virtual-Hideout.
MetaGeek Wi-Spy 2.4GHz Spectrum Analyser on TheTechLounge.




Sponsor Specials (0 Comments) (link)
Wednesday, 21-June-2006 14:01:06 (GMT +10) - by Agg


Remember to check our Sponsor Specials Forum if you're shopping around for PC bits. Currently specials include CPUs, LCD screens, video cards, headphones.. and it looks like you can even enter a draw to win a sound card.




Wednesday Morning (16 Comments) (link)
Wednesday, 21-June-2006 02:41:47 (GMT +10) - by Agg


Following the news that Bill Gates is stepping down from Microsoft within a couple of years, Nick sent in these Bill Gates quotes from over the years. 1986: We believe there'll soon be a time when many organizations will have a PC on every desk.

Petercr spotted this article about a crackdown on online gold-diggers in games like World of Warcraft. The banned accounts included those using third-party programs to farm both gold and other items, which Blizzard said "severely impacts the economy of a realm and the overall game enjoyment for all players".

Dean_is_not sent info about the recent Google Earth update which included Australia. There are now high resolution satellite photo data strips scattered all over the world where there were previously only lower resolution data.

OCModShop have an article about Britain's Top 10 most charismatic girl gamers, aka OMG HOT GAMING CHIX WTF! ahem. (zomg, bewbs!!1! - Sciby)

From Radix: Might want to pass this on to your family and friends - there's a very serious flaw in Microsoft Excel which is being actively exploited at the moment. If you receive an Excel Spreadsheet (*.xls) via email - do NOT open it - instead contact the person who sent it directly and verify its authenticity first.

DriverHeaven have an inside look at ABIT. Our reviewer Aaron also had the chance to take a look on several new motherboards, such as the AN9-32X and IL-80V.

MadShrimps overclocked an Intel Core 2 X6800 Extreme Edition CPU with air-cooling. Meanwhile NordicHW have some overclocking world records set at DreamHack with phase-change cooling and liquid nitrogen.

Bit-Tech consider the goal of one laptop per child for developing countries. The humanitarian benefits of helping to educate millions of children and bridge the digital divide between the rich and poor nations of the world are pretty self evident even to the most hardened cynic.

LostCircuits have an article covering BIOS Settings for the A64 platform, including AM2. Also, for some of the settings, we have taken a somewhat different approach in that we describe the actual hardware first and then tie it into the functional consequences of the settings. Beware, we tried to make it as easy as possible but at times it may still get a bit technical.

Not really something we need at this time of year, but maybe in summer a USB-powered air-conditioned shirt will come in handy, thanks Rainy. The clothes have two 10 centimeter fans located at right and left sides at the back of clothing at waist level. These fans draw in a large amount of air which helps to vapourize thus dissipating sweat and bringing down the wearers body temprature.

From Nathan: The World of Warcraft patch, 1.11 is being released today in our sleep. The patch includes lots of new features to the game which can be viewed here. The main feature of the patch is the new instance "Naxxramas" a 40man raid.

Evolving sent word of a 500GHz overclocked transistor.. it helps that they run at 350GHz at room temperature, but still. The silicon-germanium heterojunction bipolar transistors built by the IBM-Georgia Tech team operated at frequencies above 500 GHz at 4.5 Kelvins (451 degrees below zero Fahrenheit) - a temperature attained using liquid helium cooling.

Interesting Forum Threads:
Simple DIY low water sensor in Modding & Electronics.
Nintendo DS Lite Owners Club & Discussion in Game Consoles.
The US-Aust Free Trade Agreement needs your attention in Current Events.
How an Al-Qaeda Cell Planned a Poison Gas Attack on the NY Subway in Current Events.
Most Impressive Aussie So Far in Major Sporting Events (FIFA World Cup).
Why doesn't McDonalds sell chicken? in Geek Food.
My Cyanide & Happiness ripoffs in The Pub.




Slightly-After-Midnight Reviews (1 Comments) (link)
Wednesday, 21-June-2006 00:28:53 (GMT +10) - by Agg


Video Cards:
NVIDIA 7950 GX2 on DriverHeaven.
Gigabyte GeForce 7300GT Turbo Force on LegionHW.
ASUS X1900XTX CrossFire on 3DAvenue.

Power Supply:
Mushkin Enhanced XP-650 on PCStats.
Yesico Silentcool 560W (German) on TweakPC.
NZXT Precise 650W on PCApex.
Sunbeamtech NUUO 550W on BigBruin.

Cases:
CoolerMaster Mystique (French) on CowCotLand.
NZXT Apollo on Techgage.
Sunbeam Tuniq2 on OCCafe.

Motherboards:
ECS KA4 MVP CrossFire Xpress 3200 AM2 board on HWZone.
Foxconn Winfast 6150K8MD HTPC board on TweakTown.




Midnight Reviews (0 Comments) (link)
Wednesday, 21-June-2006 00:10:35 (GMT +10) - by Agg


Cooling:
Antec AMD & Intel Universal Heatsink on A1-Electronics.
Zalman CNPS9500 AM2 CPU cooler on Pro-Clockers.
Swiftech MCX159-CU CPU cooler on Bjorn3D.
Silverstone Nitrogon NT06 CPU cooler on RBMods.
Vantec Vortex HDD Cooler on HWSecrets.
Thermaltake TR2-R1 Ultra Silent A64 & Sempron CPU cooler on A1-Electronics.
Cooljag AMA-H AM2 CPU cooler on Pro-Clockers.
Verax Quattro 1 CPU cooler on FrostyTech.

Memory:
Corsair TWINX2048-4400PRO 2GB Kit on MadShrimps.
Patriot Memory 2GB PC2-5300 on OCOnline.

Storage:
Western Digital Caviar SE16 500GB HDD on SilentPCReview.
ATP ProMax 150x CompactFlash on Phoronix.
Lapistor RAIDMate network storage on TrustedReviews.
OCZ Mini-Kart USB Drive on XYZComputing.




Defyant's Triple-Screen Mod (0 Comments) (link)
Tuesday, 20-June-2006 15:07:03 (GMT +10) - by Agg


What do you do when you're bored and you have three old 15" LCD monitors lying around? If you're Defyant, you make this:



Click for the thread!






Proper Podcast Post :) (0 Comments) (link)
Monday, 19-June-2006 15:40:03 (GMT +10) - by Agg


Episode 11 of OCAU's Podcast is now available. In this episode Sciby, Andypoo and I chat about various things including the CPU price war, Bill Gates stepping down, over-diversification of products, ATI's physics acceleration, Armoured Fury for BF2, etc etc. We also announce the winners of our ArenaPC PSU competition, and prizes for past secret sound winners. Plus lots of other misc stuff as usual. Enjoy!

You can grab this week's episode via iTunes here (you might need to subscribe (free!) in iTunes before you can see the new episode), or download the file direct from our server:

normal quality - 14MB
high quality - 59MB

If you prefer the raw RSS feed, you can get that here, or an XML version here.

Comments about the content of the podcast can go in this thread, thanks.



Dan has more letters posted. In this issue: Optical iRams, mercury coolant, vacuum cleaner vs MP3 player, OPC errors, and RAID expansion.

From tbreak.com: After publishing our Core 2 peformance preview article, we got some inquiries on how Core 2 reacts to tighter memory latencies. We've updated our Core 2 article and added a page that shows just that. Full article here.

Microsoft Corp is developing a music and video device to compete with Apple's iPod and creating its own music service to rival Apple's iTunes, sources familiar with the plans said on Friday. Full article on Reuters.com.

Laptoplifestyle.net have a look at some new products from VIZO that were featured at the 2006 Computex.

Speaking of VIZO products, ExtremeMHz have a look at the VIZO Master Panel IDE + Sata front panel interface. Read the full review here.

Interesting read on BBC on the technology the Socceroos have been using to analyse opposing teams strategies, pretty crazy stuff.

IBM has landed one of the biggest government IT contracts of recent times, inking a $495 million deal to upgrade ageing systems at the Department of Immigration and Multicultural Affairs. Full article here.

I spotted this funny article on the new CLK-GTR from AMG Mercedes, being defined at the world's most expensive lemon.

Wikipedia seems to be revising their 'Anyone can edit policy'. Full read here on NY Times. Edit: WindMinstrel points out that this article got it wrong.

Remember if you have any news or interesting links you think would interest the OCAU community send them to our newsbox!




Podcast Episode 11! (2 Comments) (link)
Monday, 19-June-2006 06:01:04 (GMT +10) - by Agg


For those of you hanging out for a new podcast episode, here you go:

normal quality - 14MB
high quality - 59MB

Proper description and iTunes setup sometime this afternoon when I wake up. :) Enjoy.. zzzz.




FIFA World Cup: Australia vs Brasil (0 Comments) (link)
Monday, 19-June-2006 02:23:33 (GMT +10) - by Agg


Well, our second match is now underway. Join the fans commenting on the match as it unfolds in this thread in our Major Sporting Events forum!



Motherboard / Video:
MSI RD480 Neo2 and MSI RX1900 CrossFire on Au-Ja.org (translated)
Asus A8R32MVP-Deluxe on MadboxPC (translated)
Asus EN7900GT-TOP on PCstats.com
MSI NX7600GT VT2D256E on EclipseOC.com

Memory / Storage:
IcyDock MB453SPF-B SATA Multi-Bay Backplane Module on Pcstats.com
Corsair PC-4400 Pro 2x1gig on HardwareHell
Corsair TWIN2X1024 PC-8500 on HardwareHell
Crucial DDR2 PC-5300 2x1gig kit on HardwareHell
Corsair TWINX2048-3500LLPRO Review on HardwareHell
Thermaltake Muse LanDisk on techPowerUp!
Sony DVDirect VRD-MC1 on Hardwarezone.com

Cooling:
Zalman CNPS8000 and ZM STG1 Super Thermal Grease on Hi-techreviews.com
Thermaltake Silent Water Cooling Kit on PC Modding Malaysia
G-Cooler LC478K8 Water Cooling Kit on Reviewdesk.com

Laptops:
Lenovo 3000 N100 on BIOS
Fujitsu Lifebook Q2010 on Hardwarezone.com

Sound:
Ultimate Ears super.fi 5 Pro Headset on PDAToday.com
Super Talent 2GB MEGA Screen MP3 Player on XYZ Computing

Misc:
XBOX 360 Release (in Chile) on MadboxPC (translated)
SilverStone Zeus ST75ZF 750w Power Supply on OCIA.net
VIZO Gemini Cordless Optical Mouse on ThinkComputers.org
Microsoft Windows Vista Beta 2 Preview on Adrian's Rojak Pot



We had an awesome OCAU meet here in Brisbane last night with about 50 people showing up to the Hogs Breath Cafe and then quite a few of them going on drinking afterwards. As per usual we had a couple of resident photogeeks along for the event and they have been kind enough to post up their pictures for everyones amusement.



This is Bern's gallery of snaps. Including a lurvly one of me pretending to throw up the anchovies that they for some reason gave me on my salad.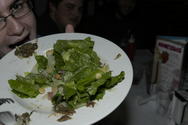 See the full gallery here

Here is Sabretooth's slightly more tasteful gallery.


See the full gallery here





From David: In light of your podcast, this may be interesting news and something the OCAU community would want to get behind. I have posted this up in Current Events. Hope this is the best method to reach the OCAU community for this type of issue. The issue in question is overly-harsh anti-circumvention laws being enacted in Australia as part of our Fair Trade Agreement with the USA. As noted, there's some interesting commentary on this issue in Episode 10 of the OCAU podcast.

A zillion people sent word that Bill Gates is stepping down from Microsoft and focussing on his charity work. Microsoft chief technical officer Ray Ozzie will immediately assume Gates' title as chief software architect and begin working with Gates on overseeing all software technical design.

Bit-Tech toured the ECS factory in Shenzen, China. We track the progress of a motherboard from the start of the production line to the finish. See how it gets soldered, coppered, scanned, tested, etched and polished off.

Phoronix have an article on Intel DDR2 FB-DIMM performance. FB-DIMM is short for Fully Buffered Dual Inline Memory Module, and is primarily designed for mission-critical server environments that require maximum performance with minimal errors. FB-DIMMs are designed to bring the best traits from DDR2 memory while combining a new point-to-point serial memory interface.

WindowsSecrets reckon that Windows Genuine Advantage is nothing less than Microsoft spyware, thanks Gecko. The WGA Validation Tool contacts a Microsoft server every time a PC is booted up and every 24 hours after that.

An ancient device found in a 2000-year-old shipwreck has turned out to be an ancient computer, for astronomy calculations. Scooped out of a Roman shipwreck in 1900 by sponge divers near the southern Greek island of Antikythera, and kept at the Athens National Archaeological Museum, the Mechanism contains over 30 bronze wheels and dials, and is covered in astronomical inscriptions.

This PCWorld article says that Vista will require hybrid disks, but my reading of the details is that hybrid disks (being hard drives with large flash memory caches) are encouraged and if used will need to meet certain guidelines, but normal HDD's will still work. Certainly useful for laptops etc, minimising power usage from spinning the HDD motor.

Zerro sent in this floppy drive RAID experiment. Bored geeks can be scary sometimes. We learned a couple important things...first...floppys can't keep up with streaming video. Streaming audio is okay but if you want it better...use a hard drive. :-)

From DavoRulz: "Weird Al" Yankovic has released a new track ripping off James Blunt's "You're Beautiful". Al's "You're Pitiful" is available as a free download on his website, forum thread here. Another funny song from Al. :)

A timewaster from Alex, where you can make your own ad for the Socceroos. Speaking of which, 2AM Monday morning (ie, Sunday night) is kickoff for the Aus vs Brazil game!

Another timewaster, this time from PodgeSSS.. it's a real-world shooting game. Seems a glue company is proving how strong its glue is, by letting internet users shoot a hanging test dummy with an internet-controlled ball gun. Interesting..



Motherboards:
Abit AT8 32X Crossfire Xpress 3200 on Legit Reviews
Asus N4L-VM DH on PC Perspective
ECS C19-A SLI on Hardware Secrets
Gigabyte GA-M59SLI-S5 on Neoseeker

Storage / Memory:
Vantec NexStar DX 5.25" External Enclosure on Hi-techreviews.com
External Seagate Drives: A Portable 2.5" and a Pocket Drive on Silentpcreview.com
OCZ 1GB Mini-Kart USB Thumb Drive on Techgage
Seagate Barracuda 750GB 7200.10 on Viper Lair
Seagate Barracuda 7200.10 750GB Hard Drive on Trusted Reviews
Corsair XMS2 8500 DDR2 Memory on PC Perspective

Case / Powersupply:
Lian Li Server Cube on Hardware Forums
Cooler Master iGreen 500W power supply on Modders-Inc.com
Thermaltake Eureka Aluminum Full Tower on Bigbruin.com
Cooler Master Mystique 631 ATX Case on PCApex

Video / Display:
Dell Ultrasharp 1707FP 17" LCD on TheTechLounge
ASUS EAX1300PRO 256MB Graphics Card on Virtual-Hideout
Dell Ultrasharp 2407WFP 24in Widescreen on Trusted Reviews

Cooling:
Thermalright Ultra-90 LGA775 on PC Modding Malaysia
Zalman VF900-Cu Heatpipe Graphics Card Cooler on Adrian's Rojak Pot
Thermaltake Extreme Spirit II on Rbmods

Phones / Cameras:
Motorola V3im on UKGamer
FujiFilm FinePix F470 6MP Digital Camera on Bytesector
The Casio Exilim EX-Z60 Camera on DigitalTrends.com
Qtek 8500 Windows Mobile 5 Smartphone on Trusted Reviews

Systems / Software:
Rock Pegasus 330 Notebook on Trusted Reviews
AOpen miniPC MP915-B "Mac Mini" System on Pcstats.com
Alien Trap Nexuiz v2.0 on Phoronix
Toca 3 (PC) on Driver Heaven
SiN Episodes: Emergence on GameBiz

Tidbits:
Razer MANTIS Speed Mat on CyberwizardPit
Intel Core 2 E6600 on T-break
ColdHeat Freestyle Glue Gun on The Moditory
Ripper XXL, Pro HS and Mouse Tape on XSReviews



Systems and Cases:
Lian-Li PC-G50B on techPowerUp!
Shuttle XPC SN27P2 (Socket AM2) on Hardwarezone.com
SilverStone TJ08 on Techgage
MSI Mega mPC 945 SFF on SFF Tech
Shuttle XPC SN27P2 SFF Socket AM2 on PCStats.com
Asus W3J - 14in Dual-Core Notebook on Trusted Reviews
Samsung Q35 - Ultra-Portable Notebook on Trusted Reviews
Dell XPS M1710 Flagship Gaming Laptop on BIOS

Video / Display:
CMV LCD Monitor on A True Review
Gigabyte X1900 XTX on Bjorn3D
nVidia GeForce 7950 GX2 on Trusted Reviews
GPU Coolers from Sytrin and Thermalright on MetkuMods

Motherboard / PSU:
Foxconn nForce 590 SLI on Bit-tech
NZXT Precise 650 Watt Power Supply on Overclockers Club
Kingwin 600w Mach 1 Power Supply on Virtual-Hideout

Storage / Memory / Mp3:
OCZ DDR2 PC2-5400 Special Ops Edition on Legion Hardware
Swissbit S.BEAT MP3 Player on ThinkComputers.org
A-DATA my Flash USB Fingerprint Disk 512MB on HEXUS.reviews

Keyboard / Mouse:
Logitech MX610 Wireless Laser on OCModShop
Xtrac Ripper XXL MouseMat on TechTastic.ca
AlphaGrip AG-5 on techFEAR

Misc Bits:
Everglide s-500 Professional Gaming Headphones on FastLaneHW.com
Samsung MM-a900 on Designtechnica
Windows Vista Beta 2 on WindowsAtoZ.com
Olympus µ 720SW - Rugged Digital Camera on Trusted Reviews
Kodak Professional 1400 - Dye Sublimation Printer on Trusted Reviews
Titan NK32TZ AMD Athlon & Intel Pentium heatsink on A1 Electronics.net
Plextor PX-755SA 16x SATA DVD Burner on Club Overclocker

What the?
Dr Kawashima's Brain Training: How Old is Your Brain? on Trusted Reviews




Dell 2407 FPW 24" LCD Monitor (12 Comments) (link)
Thursday, 15-June-2006 19:14:08 (GMT +10) - by Agg


Koma_white has shared his thoughts on Dell's 2407 FPW, which replaced the immensely popular 2405 FPW, both 24" widescreen LCD monitors. There's been reports of issues with earlier revisions, but does the new A02 revision still have them?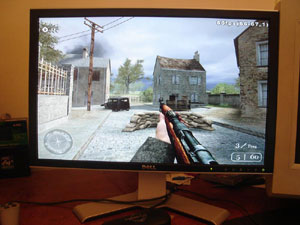 Click for the review!


This review actually started in this forum thread - you can see other comments and join the discussion there.



Here's an interesting one, kids using a stealth ring-tone that most adults can't hear. Why, you young whipper-snappers..

XbitLabs compared the nForce 590 SLI and CrossFire Xpress 3200 chipsets for AM2 CPUs. Although the new AMD platform can do perfectly well with the older chipset solutions, ATI and Nvidia released new sets of core logic supporting CrossFire and SLI.

They also compared Gigabyte's high-end video cards. Today we got a great opportunity to look at the new solutions from this manufacturer based on ATI Radeon X1900 XTX and Nvidia GeForce 7900 GTX.

Techgage report on Vista Beta 2 performance. Both the 32-Bit and 64-Bit versions have been put to the test, and are going against Windows XP 64-Bit edition.

Sciby spotted this video with a different take on the PC vs Mac battle.

Google have themselves a new giant super-computing plant, it seems. It is likely to play a major part in Google's plans to dominate the way in which the world's information is ordered, stored and distributed.

Dr Stephen Hawking reckons other planets are where we should be looking. Humans could have a permanent base on the moon in 20 years and a colony on Mars in the next 40 years, the British scientist told a news conference in Hong Kong.

Hexus got a sneak look at DFI's upcoming LANParty nForce 590 SLI Intel Edition motherboard. Cast your eyes on the motherboard that should make a perfect partner to Intel's eagerly awaited Core 2 Duo (Conroe) CPU.

TechHounds take a look at ATI's CrossFire, their answer to NVIDIA'a SLI. Even with quite a slow card and a limited system, a pair of Radeon X1600XT in Crossfire scale beautifully in performance.

From ZXR: Our very own "boy band" Rootkit were just on the news about their Google Idol efforts. GOLD! Thought it might be cool mentioning it so people could go vote here.

Marben sent word that coffee may protect your liver from alcohol-induced damage. I knew there was a reason I seek out black coffee "the morning after".

Marben also sent in what may be our weirdest flash timewaster ever: Fabio's Kitchen of Love. I kid you not. Arrange his fridge magnets and make him say something homoerotic, send a "Fabio-gram" to someone or watch the cartoon miniseries "Sprays of our Lives" in his fridge. Well worth checking out if you're bored.



Motherboard:
GIGABYTE M57SLI-S4 on Motherboards.org
Biostar TForce 6100 AM2 on Pcstats.com

Power Supply:
Cooler Master iGreen Power 430W on Bigbruin.com
Meridian XClio GreatPower 700W on EXTREME Overclocking
Sunbeam Tech Nuuo 550 SLI on Hi-techreviews.com
Sytrin Nextherm PSU460 Server PSU on Virtual-Hideout
iStarUSA TC-750PD2 750 Watt on Tweaknews.net
OCZ Game XStream 600W on Driver Heaven

Video Card:
HIS Radeon X1300 IceQ Turbo 256MB DDR2 AGP on Bona Fide Reviews
nVidia Quadro FX1400 on LostCircuits
PowerColor Radeon X1900 GT 256MB on Guru3D
7950GX2 on Neoseeker

Audio:
Icemat Siberia Headset on GruntvillE.com
iRiver H340 on PCMasters.de
Plantronics Voyager 510 Bluetooth Headset on BlueTomorrow.com
USB.Brando USB Skype Phone on PCApex

Systems / Cases:
Tuniq 2 PC Case on ThinkComputers.org
Advance Acube Mini PC on Cowcotland.com (French)

Keyboard / Mouse:
Enermax Aurora Keyboard on XSReviews
Razer Krait Gaming Mouse on XYZ Computing

Misc:
DS Lite First Impressions on ThinkGaming.org
Nintendo DS Lite on DigitalTrends.com
Thermalright Ultra-90 Heatsink on OCIA.net
Opteron 170 on Neoseeker
iShaver on CNet




Wednesday Morning (0 Comments) (link)
Wednesday, 14-June-2006 03:07:32 (GMT +10) - by Agg


Anandtech have a server CPU shootout, comparing Intel Woodcrest, AMD's Opteron and Sun's UltraSparc T1. This article compares a Woodcrest based Intel server with its closest rivals: AMD Opteron based servers such as the HP DL385 and MSI K2-102A2M and the UltraSparc T1 based Sun T2000 server.

MadShrimps chucked some phase change and dry ice cooling onto their FX-57, to see which helps it overclock the best. I already had a modified phase change cooling but was interested to see what a few blocks of dry ice could accomplish. I bought an AMD FX-57 (2.8Ghz) for a good price with the aim to overclock it as far as possible.

At the other end of the market, LegionHW overclocked an AM2 Sempron 2800+ CPU. Given DDR2 technology has really struggled to out perform the original DDR memory standard over the past few years, should you really expect a huge leap in performance from the newly adopted DDR2 memory type?

TheTechZone report on the 2006 AMD Microsoft Tech Tour event, as did Virtual-Hideout. AMD and Microsoft put some heart and soul in to this event with the mind set of showing us new applications and new ideas.

HWSecrets take some time to explain RAM timings. Learn in details what numbers like 2-3-2-6-T1, 3-4-4-8 and 2-2-2-5 after the memory specification mean.

Hexus compared some ATI-based video cards here. PowerColor Radeon X1900 XT 512MB, SAPPHIRE Radeon X1900 XT & X1900 XTX 512MB.

From Bern: Google have released a new beta version of Google Earth with native linux support. Release 4 - Beta information page here. Download page here.

DailyTech spotted a 10TB fileserver in a standardish tower case. The high densities, low costs and low power requirements for 2.5" drives make the drives perfect for corporate environments where reliability and density are the focus.

ArsTechnica are the latest to ponder a potential AMD-ATI merger. Ars takes a look at the possible deal from both a technical and a financial perspective, with an eye to what a merger would mean for consumers and the market.

Net Neutrality stuff from Graham: "The U.S. House of Representatives definitively rejected the concept of Net neutrality on Thursday, dealing a bitter blow to Internet companies like Amazon.com, eBay and Google that had engaged in a last-minute lobbying campaign to support it." Also, "A new proposal in the U.S. House of Representatives takes the concept of mandatory net neutrality that companies like Amazon.com, eBay, Google, Microsoft and Yahoo have publicly embraced--and extends it to, well, those same companies." Which is kind of missing the point which is no surprise since the politicians probably don't actually understand the concept of net neutrality. They probably just vote how their party tells them. Anyway, they (news.com.com) have a main page for net neutrality articles here.




Wednesday Morning Reviews (0 Comments) (link)
Wednesday, 14-June-2006 02:05:45 (GMT +10) - by aXi$te


Power Supply:
Cooler Master iGreen Power 600 watt on PC Perspective
SilverStone 750w ST75ZF on A1 Electronics.net
The Kingwin Mach 1 on The Overclocker Cafe
Spire Rocketeer V SP-500W on Bigbruin.com

Video:
GeForce 7600 GT Zalman VF900 LED Edition Review on 3DChip
ATI Radeon X1900 XTX 512MB on TheTechLounge
HIS X1800GTO IceQ3 Turbo on Bjorn3D
Palit GeForce 7900 GT Sonic 512MB on Hardwarezone.com

Sound:
Samsung Helix XM2go YX-M1Z on XYZ Computing
iRiver U10 1GB Portable Media Player on ThinkComputers.org

Memory / Storage:
Super Talent DDR2-800 T800UX2GC4 on Phoronix
OCZ Ultra-Slim 1GB Mini-Kart USB 2.0 Flash Drive on Virtual-Hideout

Mice:
Logitech Cordless Desktop MX 5000 Laser on FastLaneHW.com
Logitech G3 Laser Mouse on Techgage

Systems / Cases:
Apple MacBook 2.0GHz on Digital Trends
Biomech 550 Giger case on Bit-tech.net

Misc Bits:
Globalsat Bt 328 Bluetooth GPS receiver on Rbmods
AlphaShield Pro Hardware Firewall on 3dGameMan.com
Kensington Travel Plug Adapter with USB Charger on XYZ Computing
Bluegears Cool WR Fan on Modders-Inc.com
Foxconn 975X7AA0 on Overclockers Online
OCLabs Plexiblock B3 Review on Ninjalane



Something a little different..



Click for PCDB entry! (3 pics)





A classic project from Defyant has been updated:



Click for the PCDB entry! (14 pics)


Worklog thread here with zillions of in-progress pics as always. If you want to learn more about Defyant and his approach to modding, you can listen to our interview with him in Episode 4 of the OCAU Podcast.




Tuesday Morning (1 Comments) (link)
Tuesday, 13-June-2006 04:00:39 (GMT +10) - by Agg


XbitLabs have a 10-way roundup of 14" widescreen laptops. The weight/size considerations alone are enough to make the wide screen popular in the business sector – the rest are just nice extras.

LegitReviews meanwhile revisit Intel's Common Building Blocks for upgradeable laptops. Right now they all run Intel's Core Duo (Yonah) processors, but after a simple BIOS flash they will be able to support Core 2 Duo mobile processors (Merom).

TechReport compared some GeForce 7600 series video cards from BFG, Gigabyte, MSI and XFX. NVIDIA's replacement for the GeForce 6600 is the new GeForce 7600 series. Made up of GS and GT variants, the 7600 line takes over where the 6600 left off, extending the green team's domination of the mid-range market.

Video cards are compared on Bit-Tech, too. Sapphire has a new Radeon X1600XT video card which has a passive cooler with a twist, while MSI has a new GeForce 7600 GS card with a passive cooler. Both support video acceleration and HD playback - which one should end up in your rig?

HotHardware looked at Conroe performance. This week, in an intimate closed-door session at an exclusive meeting with Intel in New York, we got in some quality time with Conroe and we have more performance characterization results for you here.

TweakTown have some Conroe numbers too. We were left on our own to build the system from scratch, install all of our own software, use our own benchmarking demos - just as we would in our own labs.

Murray sent word that a critical Win98 and WinME flaw won't be fixed. "After extensive investigation, Microsoft has found that it is not feasible to make the extensive changes necessary...to eliminate the vulnerability," Microsoft's bulletin states. "We have found that these architectures will not support a fix for this issue now or in the future."

From Kim: Just something random I found in my wandering. It seems there is an unerlying war on the internet we are not aware of. A battle of wits, fortitude and ... ban comic sans vs appreciation of comic sans. I run linux so arent really worried either way ... but it's pretty funny.

Interesting Forum Threads:
Project: DiGiDice in Modding & Electronics.
Joomla Vs. Mambo in Graphics & Programming.
Anandtech: Core 2 Extreme v FX-62 in Intel Hardware.
Pickled Eggs in Geek Food.
Meat pies - what's really in them? in Geek Food.
Giant Asian Hornet in The Pub.



Power Supply:
Kingwin Mach 1 600 Watt Modular Power Supply on Club Overclocker
OCZ GameXStream 700W on Bytesector
Cooler Master iGreen Power 600W on Viper Lair
Spire RockeTeer V 500W PSU on Techgage.com

Video / Monitors:
JVC LT-40DS7BJ 40in LCD TV on Trusted Reviews
Sapphire Ultimate X1600 Series on The TechZone

Cameras:
Sony Alpha A100 Digital SLR on Trusted Reviews
Casio EX-Z60 6.0 MP 3X zoom Digital Camera on Bona Fide Reviews

Memory / Storage:
Western Digital's Raptor WD1500ADFD on The Tech Report
Corsair TWIN2X1024-8500 PC8500 1GB Kit on ThinkComputers.org
Crucial Gizmo! overdrive Flash Drive on 3dGameMan.com
Brando USB 2.0 to SATA/IDE Cable on X-bit labs

Games:
Rockstars Table Tennis on Driver Heaven
Ace Combat Zero: The Belken War on OCModShop

Misc:
Buffalo AirStation Nfiniti - Draft-n Router on Trusted Reviews
Ricoh Aficio CL1000 Colour Laser Printer on Trusted Reviews
Motorola H500 Bluetooth Headset on BlueTomorrow.com
Sharkoon SilentEagle 120mm Fan on LAN Addict
Sony Vaio UX50 on Digital Trends
Canon CanoScan 8400F Flatbed Scanner: One Level Up on X-bit labs




Australia vs Japan (0 Comments) (link)
Monday, 12-June-2006 23:08:29 (GMT +10) - by Agg


Well, Australia has begun the first match of their first World Cup outing since 1974. Join the frenzied football fans commenting on the game as it unfolds in this thread in our Major Sporting Events forum!



From Bollocks, our Folding@Home Team Captain: Overclockers Australia is a world leading Folding@Home team. Operating from locations world wide they assist with cutting edge medical research into several serious diseases and cancers. With over 7,400 members they provide a stable and reliable working environment with many support mechanisms in place that encourages growth.

We require 500 idle boxen that are willing to work hard for a minimum of 37 days in a tough demanding environment. The boxen must be able to work unsupervised for long periods and be motivated to get the work done on time. Previous experience is not necessary and we will provide all the training that is required. If you feel that you can work in this fast paced and exciting binary business give us a call - you wont be disappointed with the opportunities and rewards we have to offer.

Do YOU know a box that isn't pulling its weight? :)

Plain English Edit: We need the idle time of 500 more PC's to beat the Yanks. So hop to it!



Happy Birthday Liz! Not that it's really your birthday anyway. :)

Dailytech spotted some Radeon concept cards from HIS. Samples shown at the show required a few jumpers changed to switch between PCI Express and AGP but HIS stated shipping models will have an auto switching system.

Speaking of which, EETimes report on a new PCIe standard on the way. The 2.5-Gbit-per-second PCI Express interconnect is slowly shifting gears into a 2.0 version expected by the end of the year to double data rates.

This is an odd one, thanks Sam.. A team from Google Research has developed a prototype system that uses a home computer's internal microphone to listen to the ambient audio in a room, determine what is being watched on TV and offer web-based supplemental information, services and shopping contextual to each program being watched. Hmm, I don't think I'm too keen on advertisers "listening in" like that.

ArsTechnica report on the copyright war, thanks Adam. Tools (perhaps weapons is a better term) such as the Digital Millennium Copyright Act (DMCA) threaten to not only make it illegal or impossible to copy your own files between machines, but to erase entire classes of technology from the shelves of your local store, or even prevent it from ever existing in the first place. Why are we making such a frankly alarmist statement? Because it's already happening. If you're interested in this kind of thing, check out Episode 10 of our podcast, too.

PCApex have a PSU wattage calculator program. This app will let you know how large of a PSU you should use to ensure your system runs as stable as possible. Wattage rating isn't necessarily the best way to compare PSU's, of course.

OMG! Eating pizza cuts cancer risk! "We knew that tomato sauce could offer protection against certain tumours, but we did not expect pizza as a complete meal also to offer such protective powers."

A couple of interesting defense articles from Allen: the tech that took out Zarqawi and a look at the Predator drone aircraft that do reconnaissance in war zones. The ultimate RC plane?

Thetron sent in a slideshow of someone upgrading to fibre broadband in the States. Yeah, that 4Mb/s download speed he had before musta been a real bummer. :)

From Juppy: Not sure if anyone has mentioned this, but its kinda historical. Alan Kotok died recently on the 1st June aged 64. Alan helped code Spacewar, the first ever computer game (released 1962) R.I.P.

Here's a few pics from Timbot.. not sure of the original source (we're mirroring it from here), but they give an interesting sense of perspective if you follow them from left to right:







Freeware & Open Source (7 Comments) (link)
Monday, 12-June-2006 03:00:25 (GMT +10) - by Agg


If you're after freeware or open source software, check out the gargantuan list in our Wiki, sorted by category. Great work by the people maintaining that huge list!




Sunday Night Reviews (0 Comments) (link)
Sunday, 11-June-2006 23:41:13 (GMT +10) - by Agg


Motherboard & CPU:
Athlon 64 FX-62 Dual-Core Socket AM2 CPU on HWSecrets.
Tyan Tempest i5000XL Dual LGA771 Xeon board preview on Phoronix.
Tyan Tiger i7520SD Dual mPGA479 Xeon board preview on Phoronix.
ASUS M2N32-SLI Deluxe nForce 590 SLI AM2 board on HWZone.

Video Cards:
NVIDIA GeForce 7950 GX2 on XbitLabs.
NVIDIA GeForce 7950 GX2 on RojakPot.
Asus EAX1900 XTX 512MB on MaxitMag.
PowerColor Radeon X1600 HDMI on HWZone.

Cooling:
AeroCool Dominator CPU cooler on ThinkComputers.
Thermalright Ultra 90 K8 CPU cooler on OCrCafe.

Misc:
Corsair XMS2-DDR2-1066 memory on DriverHeaven.
Powmax Xman pre-modded tower case on OCModShop.
AOpen EZ482 S939 barebones on NordicHW.
Cooler Master iGreen Power 500W PSU on PCApex.




World Cup 2006 (0 Comments) (link)
Saturday, 10-June-2006 02:12:55 (GMT +10) - by Agg


Right, so the 2006 World Cup (that's the Soccer/Football one) is now officially underway. Keep on top of things in our Major Sporting Events forum, used for things like the Commonwealth Games and Olympics when they're on. But now, it's football fever in there!



Video / Display:
Sapphire ATI Radeon Ultimate X1600PRO on Tweaknews.net
Sapphire Radeon X1600 XT Ultimate Edition on HEXUS
Sapphire "Ultimate" x1600 PRO 256MB on Virtual-Hideout
XFX GeForce 7900 GT 256MB (UPDATE) on TheTechLounge
MSI NX7950GX2-T2D1GE on Hardwarezone.com
HIS X1600 Pro IceQ3 Turbo Single and CrossFire on Viper Lair
Sharp Aquos LC-37P70E on BIOS

Memory / Storage:
OCZ 2GB PC2-6400 Special Ops Edition on Techgage
Super Talent DDR2-1066 1GB CL5 Dual Channel Kit on ThinkComputers.org
OCZ EB 2Gb PC3700 Kit on XSReviews
OCZ Mini Kart 1Gb Flash drive on Rbmods
ATP ToughDrive 1GB USB 2.0 Flash Drive on ThinkComputers.org
ATMT HD362-P External Hard Disk on UKGamer
Brando S-ATA/IDE USB Cable on Techgage
EasyATA & EasySATA on Bjorn3D

Motherboards:
Abit AN8-32X on Driverheaven.net
ASRock 939SLI-eSATA2 PCIe on Ocinside.de

Case:
NZXT Lexa Mid-Tower on Phoronix
The RAIDMAX X-1 case on Modders-Inc.com

Sound:
Think Outside BoomTube H2O1 on Hardwarezone.com
MobiBLU DAH-1500i Cube 2GB MP3 Player on XYZ Computing

Coolers:
Scythe's MINE CPU Cooler on OCModShop
Zalman CNPS8000 Cooler on Pro-Clockers

Cameras:
Sony's Alpha Strike on Hardwarezone.com
Nikon Coolpix L3 5MP Digital Camera on Bytesector

Software / Games:
Sensible Soccer 2006 on Bit-tech.net
The GIMP v2.3.9 on Phoronix

Beer!
Brewing With Mr. Beer® on Bjorn3D



Finally got around to working out Digg.com submissions. So, our recent podcast episode about technology law issues is now a Digg article. So feel free to Digg it if you're a Digg member. :)



Despite having Alyssa Milano's support, Net Neutrality has been rejected again by the US Govt. Speaking at a conference in late May, web creator Tim Berners-Lee warned that the net faced entering a "dark period" if access suppliers were allowed to choose which traffic to prioritise.. Meanwhile this blog indicates it's still not seen as much of an issue by Australian ISPs.

Here's a cool way to keep people away from your cubicle: motion-tracking missile launchers controlled by Linux.

VooDoo spotted these cool colour-photo optical illusions. Check them out here and here.

Interesting one from KP, an article about social engineering the USB way. I then proceeded to scatter the drives in the parking lot, smoking areas, and other areas employees frequented.

From Mickatroid: Check out this link to some promo stuff on the creative site. I can only assume the speakers excel at making rude farting noises? "Inspired by the nature of the human intestine, sound waves are made to travel through multiple concentric chambers within a smaller area. This creates an equivalence of a longer port tube, thereby providing a more pronounced upper bass within a compact satellite speaker."

Hexus compared a few GeForce 7900 GT and GTX cards in a mini-roundup from eVGA and XFX.

From Wes: Not sure if this has been posted before, the Novint Falcon is a mouse you can move up & down.

From thetron.. an xbox that should be left on. The IT department's help desk started receiving calls from Philosophy students who were unable to access their web projects.

On APCMag, a self-encrypting hard drive and VoIP in a PCI slot. Intel has announced a PCI VoIP card that lets you plug a phone into the back of your PC and dial calls via Skype or other VoIP software.

PDAToday checked out 3 headphones from Audio-Technica and 3 more from Shure.

We've all seen the "Diet Coke and Mentos" trick.. but this site gets creative with 200 litres of it, thanks HoJo.




OCAU Podcast Episode 10! (5 Comments) (link)
Friday, 9-June-2006 14:42:22 (GMT +10) - by Agg


We have a slightly early episode of the podcast this week. In fact it's a "special edition" devoted to interviewing John Selby. As discussed in this thread John is a lecturer in the Division of Law at Macquarie University and a research associate at the Centre for Cyberspace Law & Policy at UNSW. We chatted with him about a range of technology, copyright and internet law issues in Australia.

Normal quality here (15MB)
High quality here (59MB)

I haven't added it to iTunes or updated the RSS/XML yet.. just wanting to get a little feedback on the quality/volume etc. It seems ok to me but we had some complaints about the previous episode. So let me know. :)

Comments about the content of the podcast can go in this thread, thanks.




Public Beta 2 of Windows Vista (59 Comments) (link)
Friday, 9-June-2006 03:45:39 (GMT +10) - by Agg


Quite a few people sent word that Microsoft have released a public downloadable beta 2 of Windows Vista. Getting ready for Windows Vista, available in early 2007, means choosing the edition that's right for you and ensuring that you have the right PC to enjoy the experiences you want. Windows Vista Beta 2 is now available for you to install, test, and enjoy. Here's the information you need to try it now.

Unfortunately their site seems to be swamped at the moment, but when it's working the 32-bit version is here and the 64-bit version is here.



PSU:
OCZ's GameXStream 700w PSU on The Overclocker Cafe
OCZ GameXStream 600W PSU on 3dgameman.com
XG Magnum 600W External PSU on Techgage
OCZ GameXStream 700w Power Supply on OCIA.net

Systems and Cases:
Lenovo 3000 V100 Notebook on Digital Trends
Thermaltake Mozart VC4000SNS on Gadget Life
iStarUSA Storm S8 Black Computer Case on Tweaknews.net
Thermaltake Aguila Case on XYZ Computing
Cooler Master Centurion 534 on 3dgameman.com

Video Cards:
BFG GeForce 7900 GTX OC 512MB PCI-E on TheTechLounge
GeForce 7950GX2 overclocked by XFX on TweakTown
GeForce 7950 GX2 on Bit-tech

Audio:
Logitech mm28 Portable Speakers on ThinkComputers.org
Grado SR60 Headphones on UKGamer
MobiBLU B153 Flash MP3 Player on Extrememhz.com
Pioneer VSX-816-K/S on Digital Trends

Motherboards and Memory:
MSI K8N Diamond Plus on HotHardware.Com
ECS KA3 MVP Extreme Motherboard on Hardware Secrets
OCZ Mini-Kart 1GB on Legion Hardware
SyncMax 533Express DDR2 Memory on Viper Lair

Cooling:
Prometeia Mach II Phase-Change Cooler on PCApex
Thermalright HR01 Passive Heatsink on Pro-Clockers

Peripherals:
Logitech G15 Gaming LCD Keyboard on Overclockers Club
XTrac Ripper XXL on Geekextreme.com

Misc:
ThermoHawk 200 Thermal Sensor on Virtual-hideout
Matrix Orbital's MX610 PLED display module on MetkuMods




Thursday Afternoon (3 Comments) (link)
Thursday, 8-June-2006 13:13:01 (GMT +10) - by Agg


Perth band The Resonance, who made the theme music for our podcast, have a new "mixup" available in the downloads section of their site. Quite funky stuff, check out the other songs too.

Xbit report on 3-way CrossFire from ATI. The company proposes to use the third graphics processing unit (GPU) for physics calculations and claims that even its mainstream GPUs deliver better raw performance when compared to dedicated physics processing units (PPUs) from Ageia.

PureOC have their take on ATI's physics acceleration too. ATI appear to mean business with their offering for physics acceleration and are strutting around rather confidently claiming they will hold a major performance advantage over the competition. They also ponder AMD's Quad-Core K8L & 4X4 announcement.

If you've got a hot MacBook, you might want to check for plastic on the exhaust vents. "This is used in the factory to prevent dust from getting into your computer. If your MacBook has the plastic still over the vent, simply remove and discard it." Symptoms of vent-blocked MacBooks include a constantly-running fan and heat coming off the top or bottom of the computer.

Google have announced Google Spreadsheet, the latest addition to their browser-based Google Office suite. After snapping up Writely, a web-based word processor, Google's eyes looked hungry for Microsoft's Office cash cow.

CuttingTheEdge have a few BattleField 2142 screenshots.

LegitReviews upgraded the video card in their Dell E1705 notebook. Once I got the laptop, my conclusion was that it was perfect for what I needed it for in every area but one... gaming!

Murray notes that the Nintendo Wii has won Best of Show at E3.. so we can all stop sniggering about the name now.

Bit-Tech have the third and final installment in G-gnome's WMD case mod project. Like most of the parts, I made a cardboard model first - In this case a 1:1 scale Shuttle motherboard, X800XT PE and Audigy 2ZS. This was to confirm fit and clearances.

HWZone have an interesting one.. running two systems from one PSU. We took it further with Intel's Core 2 Duo processors and running them silent with passive heatsinks. Find out more about this Computex Taipei 2006 technology demo at MSI's booth right here.




BF2: Armoured Fury (5 Comments) (link)
Thursday, 8-June-2006 03:32:15 (GMT +10) - by Agg


EA have released Armoured Fury, an add-on for Battlefield 2. Apparently it says "North America Only" but people have downloaded it fine in Australia.. weird. Anyway, $9.99 USD, 385MB, 3 new maps, 6 new aircraft, 1 new award.

Here's some (1MB, 1600x1200) screenshots:







Computex Taiwan 2006 (1 Comments) (link)
Thursday, 8-June-2006 02:25:20 (GMT +10) - by Agg


Computex Taiwan is in full swing, with early reports from OCW, TheTechZone, TweakTown, FutureLooks, mobos.org, TBreak and NGOHQ.

Day 1 coverage on NGOHQ, MadShrimps and T-Break. HWZone have part 1 and part 2 of their coverage posted.

One of the big stories is that ATI have revealed their own physics acceleration technology. Coverage on HardOCP, TheTechZone, TweakTown.




Wednesday Morning (8 Comments) (link)
Wednesday, 7-June-2006 04:15:20 (GMT +10) - by Agg


NVIDIA's new GeForce 7950 GX2 seems pretty impressive, but people of course have been asking how you'd go with two of them in an SLI system. Well, HWZone decided to find out. We also shared with you that even though the GeForce 7950 GX2 ships with the SLI gold finger connector at top of the card, the current driver version officially supporting this new SKU (ForceWare version 91.29) does not support SLI - thus disallowing Quad SLI capability (pairing another GeForce 7950 GX2). However, a previous driver version did have all the correct ID strings that matched that of a GeForce 7950 GX2 and we found out that this version still had SLI support available for all cards.

Toshiba have a 200GB laptop HDD on the way. The drive is intended for those high-end notebook applications in which serious gamers, video junkies, and already-in-trouble packrats are overrunning their disk capacity and need help.

TweakGuides have updated their ATI Catalyst Tweak Guide. In the process two new pages have been added to the guide, bringing it up to 14 pages.

Mariomart spotted this personal jet-pack. A parachute system equipped with a 1.5m (4.9ft)-span delta wing and two micro-turbojets which could propel a paratrooper 200km (110nm) from a drop point could be tested from third-quarter 2007.

If you're confused by some of Intel's new technology branding, Hexus have an article to straighten you out. We'll take a closer look at three such technologies that fall under the headings of Centrino, Viiv, and vPro, respectively.

From RnR: The Queen likes a little 'bling' with her personal renewable energy sources. She is installing helical turbines with led's just outside the Buckingham Palace. :)

Bit-Tech have an editorial about Web 2.0 and privacy, looking at a few websites as examples. Why are the companies worth so much money? Why is MySpace worth over half a billion dollars without a proper revenue model? Why is Digg allegedly pitched at over $20m (at the last count) without any idea of where money is going to be pulled from?

From Draffa: Have fun plotting the demise of Earth. "Welcome to the Earth Impact Effects Program: an easy-to-use, interactive web site for estimating the regional environmental consequences of an impact on Earth. This program will estimate the ejecta distribution, ground shaking, atmospheric blast wave, and thermal effects of an impact as well as the size of the crater produced." I think we've seen this one before.. interesting, though.

Thetron spotted that Dell may be selling barebones systems soon. Dell hopes to cater more towards enthusiasts in the future by offering a specific section with greater system customization options such as the ability to offer the basic system component upgrades such as processor and motherboard while retaining the existing components from an older PC.

ArsTechnica ponder the movie rental industry and where it stands at the moment. Video stores are outdated and video-on-demand has a lot of growing up to do.

Murray noticed a shoe scanner making life easier at airports. Unfortunately, it seems someone with a laptop could cause havoc at Australian airports, according to another article.

A couple of random videos: amazing hole-in-one from PodgeSSS and impressive RC plane flying from thetron.

Interesting Forum Threads:
Flex your knowledge; help DaveQB catch up.... in AMD Hardware.
Has anyone tried to make a wood PC case? in Modding & Electronics.
Lego Star Destroyer: photographic journal in Other Toys.
OCAU Aquarium Owners Club in Other Toys.
Which DC project is for you? in Team OCAU - Distributed Computing.
Global Warming News - May in Current Events.
Female cane toads to be wiped out in Current Events.
The Boston Molasses Disaster in The Pub.



Systems:
Alienware Aurora 7500 Computer System on XYZ Computing
Shuttle XPC SN27P2 Small Formfactor Socket AM2 Barebones PC on PCStats
Pegasus 330 thin-and-light laptop on Hexus

Case:
AOpen G325 Casing on Hardware Zone
Antec Performance One P180 Mid-Tower Case on Viper Lair
Cooler Master Mystique Modified Aluminum Case on Pc Perspective
Thermaltake Aguila ATX Chassis & 600w PurePower PSU on Virtual-Hideout

Videocard:
NVIDIA GeForce 7950 GX2 1GB on Hardware Zone
NVIDIA GeForce 7950GX2 on Tech Powerup
BFG GeForce 7950GX2 on Pc Perspective
HIS Radeon X1600 AGP on Hardware Secrets
Nvidia 7950 GX2 Video Card on OVerclockers NZ
GIGABYTE X1900XTX Video Card on Motherboards.org
XFX GeForce 7950 GX2 XXX Edition Video Card on Motherboards.org
HIS Radeon X1300 IceQ Turbo 256MB DDR2 PCI Express Video Card on Bonafidereviews
PowerColor X1800 GTO on Bjorn3D

PSU:
Thermaltake ToughPower 550watt Computer Power Supply on Tweaknews
ltra X2 550W, X-Finity 500W & X-Finity 600W on Overclockers Online
Ultra X-Finity? 500/600 Watt PSU on Pro-clockers

Misc:
SoundGraph iMON 2.4G LT & DT on Tech Powerup
Toshiba Gigashot GSC-R30 on DesignTechnica
X2gen MG19R8 19" TFT LCD Display on Bigbruin
ASRock AM2NF4G-SATA2 on Phoronix
Samsung SPP-2040 Photo Printer on Rbmods
Intel Pentium 820 D 2.8GHz 90nm Dual Core on TechGage

Software:
Manga Studio Debut 3.0 on TechGage
Knoppix v5.0.1 LiveCD on LiveCD

Storage:
PQI USB Card Drive U510 1GB on Everything USB
OCZ Ultra-Slim 1GB Mini-Kart USB 2.0 Flash Drive on Extreme Overclocking
OCZ Mini Kart 1GB USB 2.0 Flash Drive on Thinkcomputers.org
Cooler Master X Craft 350 on BIOS

Cooling:
Arctic Cooling NV Silencer 6 (Rev. 2) VGA Cooler on Hardware Secrets
Antec AMD & Intel universal processor heatsink on A1-Electronics



From jz: Amateur photography and video is becoming hugely popular on the web if the likes of Flickr, YouTube and Google Video are anything to go by. So much so that a new site - Google Idol - has sprung up. Run by Aussies, but featuring international content, people compete online for internet attention. This includes OCAU's own Root Kit with their song "Patch Me Up" - vote now to put them ahead!

Also, we have an OCAU Idol Competition running in The Pub. Some hilarious stuff in there. :)



Sciby checked out this internal HDD enclosure from Thermaltake. If you're worried about the temperature of HDD's squeezed into your system, this might be for you:



Click for the review!






NVIDIA GeForce 7950 GX2 (9 Comments) (link)
Tuesday, 6-June-2006 02:32:05 (GMT +10) - by Agg


NVIDIA have revealed the NVIDIA GeForce 7950 GX2 video card, sporting two GPUs and 1GB of DDR3. The GeForce 7950 GX2 performs as much as 72% faster than the leading single-GPU graphics cards on the market today by harnessing the power of two GeForce 7950 graphics processing units (GPUs) on one card.

"The GeForce 7950 GX2 is a great card for the gamer that's looking for the absolute best performance in a single graphics card solution," said Ujesh Desai, general manager of desktop GPUs at NVIDIA. "With that kind of power gamers can crank up their screen resolution to an unbelievable 2560x1600 for an extreme high definition gaming experience."

Coverage on Bjorn3D, Guru3D, Hexus, HotHardware, HWZone, LegitReviews, NVNews, PCPerspective and TechReport.

Discussion in this thread in our Video Cards forum.




DIY Waterblock Project (0 Comments) (link)
Monday, 5-June-2006 16:05:27 (GMT +10) - by Agg


Just spotted this impressive DIY Waterblock project from HiLLBiLLY1969 in the Extreme Cooling forum. Lots of in-progress pics etc:



Click for the thread!


Should go nicely with his earlier Toyota heatercore and modded Swiftech pump projects.



Scientists have apparently worked out how Australia was born - that is, how our continent was formed. The meteor the size of Sydney struck 250 million years ago and must have been the biggest explosion ever seen on the planet, far bigger than the 10-kilometre-wide meteor which hit east of Mexico 65 million years ago, wiping out the dinosaurs.

TrustedReviews have an article about enjoying lossless music in the digital age. For years I've agreed with the audio snobs. I sneered at those listening to their music on PC-based audio systems. I thought that a do-it-all appliance such as a PC would never rival dedicated, carefully-designed and, most important, expensive hi-fi equipment. But a couple of reviews I've had the opportunity to write recently have got me thinking. MP3's sound fine to my cloth ears.

HWZone checked out a big PC Show in Singapore recently. Into its 16th year, the PC Show promises more of the same formula that has attracted flocks of people to part with their money - gadgets and gears galore.

Apparently Australian kids have been caught up in phishing and money-laundering schemes online. Four Sydney school students aged between 15 and 17 were among the 14 charged last year over the internet scam. Some were from private schools. One mother was horrified to discover her daughter's bank account had $60,000 come and go in one day.

Digit-Life report on AMD's roadmap for 2008 that they recently revealed. AMD on Thursday laid out plans to serve 30 percent of the market within the next two years, with new quad-core processor designs scheduled for 2007 and an acceleration of its manufacturing capabilities.

Nine are suing IceTV (who recently became an OCAU sponsor), apparently largely because it allows people to avoid ads on commercial TV. The company is forecasting its subscriber numbers will jump to 20,000 by next year and is hoping to achieve the same success as overseas players such as TiVo in the US.

Check out these super-tiny sculptures! The mind boggles. The smallest sculptures can only be measured in thousandths of an inch which is why they can sit, very delicately, on a human hair three thousandths of an inch thick.

Ding Chavez sent in this video of someone using the Wii remote to play virtual drums. Accidently flinging the remotes at the end of a drum solo could be expensive. :)

On the heels of the ThePirateBay story comes a similar one in Russia, where the US is apparently pushing for AllOfMp3.com to be shut down, despite being legal in Russia. It's reached the point where Russia may be refused entry to the World Trade Organisation if this particular website isn't shut down. Comments in this thread.

From Bjorn3D: We are hosting a paper written by Andrew Dodd from ATI called, ATI Catalyst Technology brief - a paper about Vista's graphics driver model (WDDM). It can be found here.




OCAU Podcast Episode 9! (6 Comments) (link)
Monday, 5-June-2006 03:47:31 (GMT +10) - by Agg


Episode 9 of the OCAU Podcast is up! In this episode we chat about a few topics, including ThePirateBay's shutdown and re-emergence, more on Vista, CD identification, AMD's 4X4 and Dell partnership, some MMORPGs, some wierd emails, Sciby's blatant self-promotion and various other things. Also, solutions to all secret sounds to date, and a new secret sound!

You can grab this week's episode via iTunes here (you might need to subscribe (free!) in iTunes before you can see the new episode), or download the file direct from our server:

Normal quality copy (13MB) here.
High quality copy (52MB) here.

If you prefer the raw RSS feed, you can get that here, or an XML version here.

Discussion of Episode 9 in this thread, thanks!



As mentioned in OCAU Podcast Episode 8, we have some prizes from Arena PC to give away! First up is a Hiper Type-R 580W Modular PSU, but they also sent over some nice Hiper Alloy Media Keyboards too.



Thanks again to Arena PC for the prizes. Note that they're the distributor, so if you want to buy these, try one of their retailers like PlusCorp, PC Case Gear or Nintek.

Details of how to win the first PSU are in Episode 8 and the soon-to-be-published Episode 9 of the OCAU Podcast. Other goodies will be given away soon (not necessarily via the podcast).



Remember to check out the Sponsor Specials forum if you're shopping around. Currently there's deals going on video cards, monitors, speakers, radiators, headphones and more..



AMD have announced (among other things) a new "ultimate enthusiast platform" called AMD 4X4. Basically this is a dual-CPU system, but using dual-core CPUs for a total of 4 cores. The 4x4 platform features a four-core, multi-socket processor configuration uniquely possible via AMD's Direct Connect Architecture. The 4X4 platform will be designed to be upgraded to eight total processor cores when AMD launches quad-core processors in 2007. Project 4x4 represents system-level enthusiast enhancements and is designed for ultimate multi-tasking performance across gaming, digital video, processor-intensive and heavily-threaded applications.

Coverage on DailyTech, PC Perspective and TechReport, who also look at AMD's new mobile-specific core.

Comments in this thread in our AMD Hardware forum.



Big news at the moment of course is the shutdown of a popular torrent-tracking site, ThePirateBay. The story continues to unfold, with ArsTechnica reporting a DDoS on the Swedish Police website in response. The site has now returned to service in, it seems, an improved and stronger form. One disturbing aspect is that many people caught up in the raid have had DNA samples taken from them, as required by Swedish law in cases of serious crime. Also, many computers taken from the original datacentre were in no way related to the site in question. Further, many are reporting that this raid was conducted largely at the request of US agencies, and that ThePirateBay has always acted within the confines of Swedish law. Keep on top of things unfolding via this thread in our Current Events forum.




Sunday Morning Reviews #3 (0 Comments) (link)
Sunday, 4-June-2006 09:00:29 (GMT +10) - by Agg


Audio / Visual:
Matrix Orbital MX620 mini-screen on Modders-Inc.
Lexmark X2470 inkjet printer on BIOSMag.
Hitachi 37LD6600 37in LCD TV on TrustedReviews.
Canon EOS 30D digital SLR camera on TrustedReviews.
B&O BeoVision 7-40 40in LCD TV on TrustedReviews.
AirTouch VoIP Ethernet Phone on CyberWizardPit.
Sharkoon X-TATIC 5.1 Dolby Digial Headset on MadShrimps.

Storage:
OCZ Mini-Kart USB2 Flash Drive (video review) on 3DGameMan.
Seagate 7200.10 750GB HDD on Bjorn3D.
VIZO Master Panel in-bay storage connectors on ThinkComputers.
Seagate Momentus 5400.3 laptop HDD on TweakTown.

Motherboards:
MSI K9N Platinum nForce 570 Ultra AM2 board on HWZone.
Biostar TForce 6100 AM2 board on PCStats.
ASUS M2N32-SLI Deluxe Wi-Fi Edition on Motherboards.org.
Gigabyte GA-8I945GMH-RH LGA775 board on HWSecrets.

Input Etc:
QPAD XT-R mousepad on TechPowerUp.
ZBoard Gaming Keyboard on RBMods.
Icemat 2nd Edition & Steelpad S&S mousepads on GeekExtreme.
Razer Krait MMO/RTS Mouse on Techgage.




Sunday Morning Reviews #2 (0 Comments) (link)
Sunday, 4-June-2006 08:39:38 (GMT +10) - by Agg


Cases:
iStarUSA Nitro AX full tower on ComputingOnDemand.
Thermaltake Armor Jr VC3000 on OCIA.
Zalman HD160 Home Theatre Case on Tweaknews.
Thermaltake Mozard Media Lab HTPC case on OCOnline.
Antec P150 Quiet Case on LegitReviews.
Thermaltake Armor Jr on PCApex.
iStar D-200 2U Rackmount Chassis on Virtual-Hideout.

Cooling:
Thermaltake Symphony Mini watercooling on TechPowerUp.
Sytrin AirCon PAC-500 system cooler on Phoronix.
Scythe Mine CPU Cooler on ThinkComputers.
Thermaltake Silent Boost RX K8 CPU cooler on FutureLooks.
Corsair Nautilus500 Water Cooling on PCModdingMy.
Zalman CNPS9500-LED CPU Cooler on Virtual-Hideout.
Sytrin Kuformula VF1 Plus GPU cooler on TechTastic.
Thermalright Ultra 90 CPU cooler on OCrCafe.
Evercool WC202 Water Cooler on Motherboards.org.
Cooljag SFO-Q AM2/S939 CPU cooler on FrostyTech.
PowerColor HeatBuster PC Cooler on HWSecrets.

Portable, Mini & Prebuilt:
Sony VAIO UX Micro PC on DigitalTrends.
Alienware Aurora m9700 17" SLI Notebook on HotHardware.
Asus A7J 17" Core Duo Notebook on PCPerspective.
Rock Xtreme SL 19" DTR laptop on DriverHeaven.
AOpen miniPC MP915-B Super Multi System on PCStats.
Alienware Aurora with 7900GTX prebuilt PC on Bit-Tech.




Sunday Morning Reviews (0 Comments) (link)
Sunday, 4-June-2006 08:25:01 (GMT +10) - by Agg


Memory:
OCZ PC4000 Gold GX XTC 2GB on PCModdingMy.
OCZ DDR2 PC-8000 Platinum Enhanced Latency XTC on Pro-Clockers.

Video Cards:
HIS Radeon X1800 GTO IceQ3 Turbo on OCrCafe.
Palit 7600GS on TBreak.
PowerColor Radeon X1800 GTO on XbitLabs.
HIS X1800GTO IceQ3 Turbo on XYZComputing.
Sapphire ATI Radeon X1900XTX 512MB PCIe on Tweaknews.

Power Supply:
TAGAN 900W TurboJet on PCTuner.
OCZ Technology GameXtream 700W on BigBruin.
CoolerMaster iGreen Power 430W on OCIA.
Thermaltake PurePower 600W on GruntVille.
Akasa PaxPower 460W on ExtremeOC.
CoolerMaster iGreen Power 600W (video review) on 3DGameMan.
In-Win Compact 460W on MadShrimps.
Enermax Noisetaker II 600W on SilentPCReview.



There's a bit of chatter about a possible AMD and ATI merger, thanks Hendot. More here, thanks Bradley. Analyst Apjit Walia believes that the PC food chain dictates that such a buyout is likely to take place, as graphics companies are often thought to be acquisition targets for microprocessor companies. Even more on Slashdot, thanks Nick.

LegionHW compared the 6600GT and 7600GT. The question many existing GeForce 6600GT owners are now asking is "does it make sense to upgrade from the 6600GT to the 7600GT?"

From BuzzPuppy: Remember Guy Goma, the BBC interview mix-up man? Well, there's now a campaign petitioning him to get a job at the BBC at here. Nothing like a few minutes of internet fame with Google as your publicist. Article is here. He's given us a great laugh at the whole media world (never mind the Channel 9 incident with our troops in East Timor) so have a quick peek.

MadShrimps have an interview with Scythe about aircooling, watercooling and PSUs.

Xbit report on the data transfer rate between cores on a dual-core system. Today we are going to investigate in great detail the data transfer rates between the cores of dual-core processors as well as the efficiency of threads execution when working with different memory sections.

Dan has more letters. In this issue: BIOS saviours, super cordless phones, Ipaq batteries, that old international mains power magic, and fun with DVD copy control.

Lots of people sent word that the popular torrent-listing site ThePirateBay has been shut down during a raid by Swedish police.

Ahh, I'd heard about this and been interested.. it's a brain training game for the Nintendo DS. Nintendo's Dr Kawashima's Brain Training game will hit the shelves in Australia on June 15 and has already created a stir among experts, who say cognitive stimulation could reduce the risk of Alzheimer's.

Murray spotted this article about making superhuman soldiers by wiring up their tongues. I think my weird-o-meter just tripped. By routing signals from helmet-mounted cameras, sonar and other equipment through the tongue to the brain, they hope to give elite soldiers superhuman senses similar to those of owls, snakes and fish.

ArsTechnica have a detailed preview of Windows Vista Beta 2. This article will preview Vista and give you a broad look at what Vista has to offer. Keep in mind that this is a beta and some of the characteristics detailed later on in this article can and probably will change between now and the release of Vista.

Speaking of which, APC report that Vista's graphics are being overhauled. Microsoft is to overhaul Windows' graphic driver model after realising that the Windows Display Driver Model (WDDM) 1.0 - which will ship with Vista - needs improvement in the way it shares GPU resources between programs and Windows itself. The gotcha is that improving GPU task scheduling will require new hardware. The overhauled device driver model, WDDM 2.0, will only run on a new, yet-to-be-released generation of GPUs.

From nuxie1: An interesting read about evolution of electrical circuits. "Let Darwinism loose in an electronics lab and just watch what it creates. A lean, mean machine that nobody understands." Thread here.




Thursday Evening (3 Comments) (link)
Thursday, 1-June-2006 20:00:51 (GMT +10) - by Agg


BXFormFactor have part 3 of their Microprocessor History article posted. As mentioned, the microprocessor outputs the address on the address bus, and then reads the instruction. If the instruction calls for data, one or more read cycles take place. All the while, the microprocessor is sitting there waiting for the instruction and data to show up.

TheTechZone have a hard drive buyer's guide. When it comes time to upgrade your disk storage, there are a number of factors for you to take into account.

DigitalTrends answer a few questions about Dolby stuff. Ray Dolby got his start in noise-reduction systems for studio and home use (which is why your old audiocassette deck has a Dolby logo). Then he branched out into cinema and home surround standards, two of which you urgently need to know about.

TechSpot have a Winamp tweak guide. As mentioned before Winamp's functionality can be greatly enhanced through the use of plug-ins. These can provide support for many features, e.g. audio/video decoders, visualizations or DSP effects.

Hexus have an editorial about the supercomputer on your desk. Today I have a super computer, and most of you reading this do too.

They also have an interview with some actual Commandos who also game. Their Special Forces training and knowledge of flanking maneovres came in extremely handy whilst playing Pathway to Glory: Ikusa Islands.

TheTechLounge take a closer look at Pandora, a pretty cool music website. Pandora is a user-driven internet music service that relies on listener input to build customized, individual stations on-the-fly. Born directly of The Music Genome Project, Pandora is a free service with big potential.

Phoronix check out how DDR2 and AMD go together on the new AM2 platform under Linux. Hot off the energy from our Athlon 64 X2 4200+ and Sempron 3400+ Linux benchmarks, today we have looked at AMD's DDR2 performance with their Socket AM2 with a slew of benchmarks.

Metku try something a little different with a dead hard drive.



TechReport have their thoughts on AMD's socket AM2 CPUs, while Phoronix check out the AMD Athlon 64 X2 4200+ & Sempron 3400+ in AM2 format. Madshrimps meanwhile compared the AMD 3500+ in AM2 and S939 versions.

Darkness spotted this cool zoomy picture thing. Neato.

ZXR sent in these very nice arcade tables. Each one is designed to discreetly bring the finest contemporary and retrospective personal entertainment to the heart of your living space.

AMD have announced AMD Live!, their equivalent of Intel's ViiV, designed for "home entertainment PC's". The difference between the two companies, however, lies in the attitudes towards digital content: Intel's Viiv program has tied itself to premium content, including first-run movies that are only available from online video rental agencies. AMD, on the other hand, has initially designed Live! with user-owned, DRM-free content in mind.

Siemens have a 100Gbit/s fibre-optic receiver, thanks Murray. In tests over a 480km loop of fiber, the chip converted optical signals to error-free electronic data at 107Gbit/s.

Virgin will debut a free mobile phone service in the USA soon, with funding provided by advertising. Billed as a way for users to "earn airtime in their spare time," the service requires users to watch short video ads or read text-based ads and then provide feedback to the advertiser by sending back a text message or answering questions about the ad.

ArsTechnica have some musings about Sony's use of Blu-Ray in the PS3. Since that announcement, it has been widely accepted that Blu-ray is a critical component of the PS3's total "value proposition," as it were, which is why few were surprised when another delay of the gaming console was blamed not on a gaming feature per se, but on Blu-ray alone.

ATI had a DirectX 10 briefing in London recently.. reports here and here on UKGamer.

DVHardware found a pretty serious hard drive eraser. It's designed to professionally purge a HDD and other magnetic storage media in about 60 seconds.

Nick sent in this list of Vista buzzwords. Windows Vista will introduce a whole new lexicon of PC terms. Here's a quick glossary.

From Marben: Found a really addictive and fast flash timewaster. The soundtrack just makes it better too.




Thursday Morning Reviews #2 (0 Comments) (link)
Thursday, 1-June-2006 01:36:50 (GMT +10) - by Agg


Motherboards & CPUs:
MSI 945GT Speedster-A4R Core Duo mobo on Hexus.
ECS C19-A SLI on TechFear.
ASUS P5WD2-E Premium (Intel 975X Express) LGA775 board on HWZone.
MSI RD480 Neo2-FI on TechFear.
MSI 915GM Speedster-FA4 Core Duo board on TweakTown.
VIA EPIA EN12000E mini-mobo and CPU on SilentPCReview.
ECS C19-A on OCOnline.
ECS 945G-M3 ViiV board on DriverHeaven.

Video Cards:
HIS Radeon X1300 Pro on HWSecrets.
BFG GeForce 7900 GT OC on PCPerspective.
Inno3D GeForce 7300GT on NGOHQ.
PowerColor X1300 Pro Bravo Edition on Beyond3D.
GeCube Radeon X1900 GT 256MB on HWZone.

Storage:
Corsair 133x 2GB SD Card on LegionHW.
ATP Petito 512MB USB Flash Drive on ThinkComputers.
Buffalo Linkstation Home Server 300GB network storage on ByteSector.

Cooling:
Fluid XP+ Extreme Performance Coolant on PCApex.
AVC Z7U7414001 Athlon64 Socket AM2 Reference Heatsink on FrostyTech.

Audio / Visual:
Slim Devices Squeezebox on TrustedReviews.
Samsung LE26R41BDX 26in LCD TV on TrustedReviews.
Bluetooth Stereo Headset on ATrueReview.

Case & Power Supply:
iCute 0508 midtower on GamePyre.
Cooler Master iGreen 500W on BigBruin.
Cooler Master iGreen 430W on Virtual-Hideout.




Thursday Morning Reviews (1 Comments) (link)
Thursday, 1-June-2006 01:18:39 (GMT +10) - by Agg


Memory:
Patriot PDC2G3500LLK 2GB on HWSecrets.
Patriot PC2-5300 2GB DDR2 on Guru3D.
Corsair TWINX2X2048-8500C5 on OCW.

Pre-built & Mini:
Evesham Axis Asteroid FX62 AM2 prebuilt PC on TrustedReviews.
Shuttle XPC P 2500 G SFF mini-PC on Hexus.
IBM eServer xSeries 100 Express server on TrustedReviews.
HP iPAQ H2210 handheld computer on RBMods.

Input Etc:
Enermax Aurora Keyboard on DriverHeaven.
ExactPad Accuracy One Pro mousepad on A1-Electronics.
Razer Copperhead Mouse (video review) on 3DGameMan.

Cameras:
Casio EX-Z1000 10.1mpix digicam on HWZone.
Panasonic Limux DMC-F27 digicam on DigitalTrends.

Misc:
Razer Armadillo cable-management on OCClub.
Windows Media Player 11 on WindowsAtoZ.
Garmin i3 SatNav on UKGamer.
Targus Toploading Trademark 400 Edition laptop case on LaptopLifestyle.
Bafo Technologies Messenger Callbox VoIP gadget on HWZoom.
Aerocool PowerWatch and PowerPanel and PowerUSB (5v/12v) in-bay devices on Pro-Clockers.
Lamptron Products for cooling etc on ThinkComputers.
PC Power & Cooling Turbo-Cool 1KW PSU on PCStats.



---
Advertisement:


All original content copyright James Rolfe.
All rights reserved. No reproduction allowed without written permission.
Interested in advertising on OCAU? Contact us for info.