August 2006

Power, Cases and Cooling:
Silverstone Strider 600w Modular Power Supply on XSReviews
Seasonic Power Angel on Techgage
Sunbeam-Tech Silent Storm Case on TechDomain
Gigabyte 3D Aurora 570 Case on Legion Hardware
Antec Fusion mATX Case on Overclockers Online
Zalman ZM-NWB1 Northbridge Waterblock Cooler on TweakNews

Linux Distros:
Sabayon Linux 3.0 RC2 Mini on Phronix
Gentoo 2006.1 on Techgage

Motherboards:
ECS NFORCE 570 SLIT-A NF 570 SLI on OCWorkbench
ASUS M2R32-MVP Radeon Xpress 3200 CrossFire on HEXUS
ATI Sturgeon CrossFire Xpress 3200 AM2 on HEXUS
Foxconn C51XEM2AA-8EKRS2H on Bjorn3D

Memory and Graphics:
OCZ PC2-8800 2GB DDR2 Memory Kit on Virtual-Hideout
ATI Radeon X1950XTX on NordicHardware
3D Fuzion GeForce 7600 GS on bit-tech

Storage:
LG GBW-H10N Blu-ray Disc Rewriter on HardwareZone
Vizo Mirrorbox 32-in-1 Card Reader on ThinkComputers.org
Plextor PX-755SA Burner on 3dGameMan.com

Misc:
Nokia N73 3G Smartphone on HardwareZone
Zboard MERC Gaming Keyboard on techPowerUp
Logitech VX Revolution Cordless Laser Mouse on WindowsAtoZ
Canon PIXMA MP830 Multi-Function Printer on TrustedReviews
Creative Live! Cam Voice on TrustedReviews
Lenovo Thinkpad X60s Notebook on XYZ Computing




OCAU Weekend Events! You SLACKERS! (21 Comments) (link)
Thursday, 31-August-2006 22:49:15 (GMT +10) - by Sciby


Well, as you all know, I've been madly organising some events for Brisbane and Sydney OCAU folk to turn up to, meet other OCAU nutters and have some fun in the process.

So far for Brisbane, the response has been great, but Sydney is letting the team down... here's the numbers for each city and event:

Brisbane (16/17th of September)
BBQ: 44
Karts: 16 (out of 24, so slots left, register for it!)
Bowling: 35

Sydney (23/24th of September)
Paintball: 9
BBQ: 22

C'mon Sydney! Register! To be entirely honest, if numbers don't pick up, we'll probably have to cancel the Sydney events. The Brisbane BBQ has DOUBLE the number of people attending, and at least half of the people going to the Sydney BBQ at the moment are ADMINS! :P

If numbers don't start rising, I'm going to finish my coffee, then I'm going to get medieval...




Go HERE for the discussion thread and up-to-the-minute details!

Go HERE to register!


Agg edit: a few people have asked if I'm going.. of course I am, to all the events in Sydney AND Brisbane!



Not exactly news I guess, but relevant to the community maybe. :) Anyway, Darkness spotted this weird new Coke can:



click to enlarge


They're 300ml, which seems an oddly small serving of Coke. Anyone else seen 'em around?

OCAU, raising the big issues since 1999.




Press-Releases (2 Comments) (link)
Thursday, 31-August-2006 12:31:00 (GMT +10) - by Agg


AMD introduced their next-generation Opteron processors with a native Quad-Core upgrade path. In addition to launching its Next-Generation AMD Opteron processors, AMD also announced the completion of the design, or tape-out, of its native Quad-Core AMD Opteron processors. Some commentary here, here and here. These are "Socket F" Opterons that use DDR2 memory. I actually spotted a Socket F motherboard a few months ago at CeBIT Sydney and took some pics:



click pics to enlarge


ASUS sent more info about their S6 leatherbound notebook range. Every piece of leather is hand picked and embellished onto the aluminum body. The production is very costly and the lead-time takes up to as long as 2 months. It has taken the ASUS research and development team well over one year to perfect the leather bonding procedure before mass production was feasible. Pics below:



click pics to enlarge


ATI announced their Radeon Xpress 1250 chipset. This is for Intel CPUs and has onboard graphics, intended for notebook and desktop PCs. More info here.

Capricorn announced some hefty storage options. The new offerings include the GB3000, a 3 terabyte, 1U standalone solution and the TB120, a 120 terabyte storage system built from racked GB3000s. Based on the power-efficient VIA EPIA Mini-ITX motherboards, the PetaBox product line delivers the lowest Total Cost of Ownership for data storage available today.

Intel has some new dual-core Xeon 7100 processors. Previously codenamed "Tulsa," the Dual-Core Intel Xeon processor 7100 series delivers on key requirements to support the demands of enterprise applications: top performance and reliability. The processor family also includes lower-power, 95 watt options that reduce associated energy costs. Commentary here and here.

OCZ released PC2-9000 Ti Alpha VX2 DFI Special Edition memory. As a member of the cutting edge OCZ Voltage eXtreme lineup, the PC2-9000 VX2 DFI Special series is custom-built for high-voltage operation and record-breaking speeds of 1120MHz on the DFI M2R motherboard.




Thursday Morning (4 Comments) (link)
Thursday, 31-August-2006 02:05:13 (GMT +10) - by Agg


Tech-Report checked out three new Core 2 motherboards from ASUS. The P5B Deluxe Wifi-AP Edition, for example, is Asus's first stab at Intel's new P965 Express chipset. The P5W DH Deluxe relies on an older 975X Express chipset, but it boasts a suite of new "Digital Home" accessories in addition to CrossFire support. For those who prefer their multi-GPU graphics tinted green, there's the P5N32-SLI SE Deluxe, which leverages Nvidia's nForce4 SLI X16 chipset for what may be the fastest desktop graphics platform around.

They also covered two CrossFire AM2 boards from ECS and MSI. A few months have passed since the CrossFire Xpress 3200 launch, and the chipset is finally starting to appear in retail motherboards from ATI's partners. A couple of board samples have also appeared in our labs in the form of ECS's KA3 MVP and MSI's K9A Platinum.

Sniper spotted this article about what not to do in a server room. Some server rooms are nothing but living examples of bad planning and worse execution.

TheNek spotted a new version of CPU-Z, which has better support for Conroe and a few other improvements.

What do bored geeks do with 4000 AOL CD's? Construct a throne, of course.. thanks HoJo. The nearly 4500 CDs involved were collected in a span of about two months.

GameHelper have some hefty coverage of the recent Penny Arcade Expo. Something else I thought was touching happened during the Q&A session with Gabe and Tycho. A brave gamer: Shawn, proposed to his girlfriend and she accepted. /cheer!

SiliconAngel spotted the world's largest consumer hard drive! In 1998. IBM's (in)famous Deskstar, but that's not what everyone ended up calling them.

Jen sent in this cool video of XGL on Fedora Core 5, showing off some of the cool multi-desktop features. Guest starring VNC, VMWare running XP, Return to Castle Wolfenstein, MPlayer showing episode 6x15 of The X-Files ("Monday"), and a funky GDM theme (available on gnome-look.org).

From Chris: I linked a review about the Addonics 5-to-1 port multiplier in this thread. I think asking for a method to connect multiple HDDs externally using eSATA (which is being included as a new feature on motherboards) will become increasing common. The review is here. Crikey, that AMUG site made me flash back to the AMiga User Group I used to go to in Burwood about a million years ago.

Two quick spams: Ashley has a Nintendo DS homebrew site, and Kim has a Western Australian PSP site.

Here's an interesting one, a virus that attacks AMD CPUs, thanks KP. The last large scale outbreak of a chip level threat dates back to 1998. The CIH/Chernobyl then embedded itself into the flash-BIOS of several million computers and on the 13th anniversary of the nuclear disaster in the city destroyed all data. Chernobyl originated in South Korea, where it was estimated to cause US$250m in damages.

Tweaktown overclocked some Core 2 CPUs from Intel. Not only does Core 2 show a good overclocking curve, even from these early samples we have, but the amount of heat generated per MHz over its default is less than half of what the Pentium 4 generated. Virtual-Hideout have an article on their experiences overclocking an E6400, too.

A few people sent word that Universal Music are planning to allow legal free music downloads (online ad funded).. info here and here. Seems to be North America only at first.



Power and Cooling:
Ultra X-Finity 500W on FastLaneHW
Ultra X-Finity 500W on Big Bruin
Thermaltake Toughpower 750W on Hardware Secrets
Asetek WaterChill Xternal on Hot Hardware
Hiyatek Laptop Cooler on Big Bruin

Audio / Visual:
Altec Lansing iM9 Portable Audio System on XYZ Computing
Onkyo D-TK10 Speakers on Digital Trends
Creative GigaWorks T20 Speakers on HardwareZone
Canon DC95 Video Camera on BIOS
Sanyo Xacti VPC-C6 Video Camera on TrustedReviews
Microsoft Lifecam VX-6000 on Hi-Tech Reviews
Philips 42PF9831D Ambilight 4 LCD TV on Digital Trends

PCs:
Shuttle SN27P2 XPC on t-break
Alienware Area-51 7500 on HEXUS

Portable Gadgets:
Creative Zen vision M 30GB on Red & Blackness
ACEplus Melody Bluetooth Audio Player on Tech ARP
Samsung A990 Mobile Phone on Digital Trends
Victory WorldCard Office Card Scanner on The TechZone

Software and Games:
Micro Machines on DriverHeaven
Splinter Cell: Double Agent on OCModShop
The Secrets of DaVinci: The Forbidden Manuscript on ThinkGaming
Acronis True Image Workstation 9.1 on Bjorn3D
AlphaShield Home Edition Firewall on GruntvillE

Motherboards:
Tyan Tempest i5000VF and i5000VS on Phronix
Gigabyte S-Series Core 2 Duo Motherboards on hardCOREware

Memory and Graphics:
A-Data 1GB EPP PC2-8000 Vitesta Extreme Edition Memory on Techgage
BFG GeForce 7600 GT & 7900 GT OC on The Guru of 3D

Misc:
HomePlug Powerline Network Kits on bit-tech
SilverStone MS01 External 3.5" Hard Drive Enclosure on PC Apex
Scythe Kama Connect SATA and IDE to USB on TechPowerUp
Vizo Lan Dock on Red & Blackness




Free Lightbulbs! (1 Comments) (link)
Wednesday, 30-August-2006 16:18:51 (GMT +10) - by Agg


Here's an interesting one. NSW and ACT households can get six energy-saving lightbulbs for free and in some cases also an AAA-rated showerhead. This will help you save money on your electricity and water bills, as well as helping the environment. It's part of a carbon trading agreement between EasyBeingGreen and the NSW Government - more info here.

There's a discussion thread here in our forums. There's also an interesting article about the effects these lightbulbs can have on climate change, with further discussion on Slashdot.



First news post by me. w00t w00t!!

LostCircuits have compared the Video and Audio encoding performance of AMD Dual Core and Intel Core 2 Duo CPUs. We took LAME, Dr. DiVX, NeroVision4 and Monkey's Audio as representatives of the inexpensive (or free software) and ran AMD's dual core CPUs as well as Intel's Core2 Duos through the paces.

A journal has been posted on MetkuMods detailing one man's account on switching from PC to Apple. I wondered how long it would take before a windows OS made its way onto this particular chap's new toy. Click here to find out!

Hot Hardware have had a look at Intel's new Mobile Core 2 Duo processor. Intel's Mobile Core 2 Duo offers more processing power, capacity, features, and does so at power parity versus their legacy mobile Core Duo architecture.

Legit Reviews have posted an article on overclocking a Core 2 Duo E6300 processor. Nordic Hardware have also had some overclocking fun with a Core 2 Extreme X6800 and have an article about Marcus Kinc Hultin's latest adventures overclocking both X1950XTX and X1900XTX graphics cards. Hultin managed to set a new single-GPU world record with the X1900XTX!

Those who don't have aspirations of world domination in the 3D performance arena might want to check out TweakTown's roundup of budget graphics cards. Whilst you're there, why not also check out TweakTown's article comparing the HTPC standards from Intel and AMD.

Interested in Penny Arcade comics? PAXtravaganza (Penny Arcade Expo) 2006 has just wrapped up and OCModShop have just posted up an article with their coverage. There is ample coverage of female gamers. So check it out!

With the transition to DDR2 memory via the new AM2 socket, there has been some focus on the impact it has had on AMDs processor range. Overclockers Club has posted a review comparing the performance of the new AM2 3500+ with the socket 939 equivalent.

sgOverclockers have had a look at a bunch of waterblocks. There's 9 of them in total from different manufacturers including AquaXtreme, Swiftech, Cooltrek, DangerDen and AlphaCool. Remember to check out the Sponsor's Specials section of the forums as there are some pretty sweet water cooling deals in there at the moment!



Cases and Modding:
Ultra Grid Case on Pro-Clockers.com
Cooler Master Mystique 631 Case on ClubOC
Cooler Master Mystique 631 Case on DriverHeaven.net
Silverstone Temjin TJ08 mATX Case on OC Melbourne
iStarUSA S-8 Storm Series Case on FutureLooks.com
Bluegears Cooling Fans on HardwareZone

Power:
Enermax Galaxy 1000W PSU on BigBruin.com
OCZ GameXStream 700W PSU on Bona Fide Reviews
XClio GreatPower 650W PSU on Pro-Clockers.com
Coolmax Green Power 600W PSU on Virtual-Hideout
Ultra 1500VA Power Protection Unit on XYZ Computing

Cooling:
DangerDen MaximumCPU Water Cooling Kit on Overclockers Club
Thermaltake Bigwater 735 Water Cooling Kit on RB Mods
Thermaltake Big Typhoon Heatsink on TweakNews
Zalman Super Thermal Grease on TweakNews

Input Etc:
Logitech G15 Gaming Keyboard on TechGage
Saitek Eclipse II Illuminated Keyboard on ThinkComputers.org
Wolfking Warrior Game Pad on ThinkComputers.org



Video Cards:
Gigabyte GV-NX76G256HI-RH on HWZone.
Leadtek WinFast A7600 GT TDH> on HWZone.
GeCube X1300 & X1600 HDMI/HDCP Slim Edition Cards on Hexus

Motherboard & CPU:
Intel Core 2 Duo T7600 Mobile Processor on PC Perspective.
ASUS P5W DH Deluxe & P5B Deluxe on Legion Hardware.
Neoseeker MSI K9N SLI Platinum on neoseeker.com.
Abit KN9 SLI at bit-tech.
ASUS P5W DH Deluxe at Techspot.
Foxconn 975X7AA-8EKRS2H at techFEAR
Gigabyte GA-M59SLI-S5 on Hardware Secrets
Foxconn P9657AA-8KS2H at Overclockers Online.

Memory:
Kingston HyperX DDR2 800 CL4 SLI-Ready 2GB Kit Review at XYZ Computing.
Kingston HyperX KHX6400D2LLK2/2G DDR2 on pcmoddingmy

Storage:
Sans Digital MS2C1 Drive Enclosure on PC Mechanic.
Western Digital Caviar SE16 400 GB Hard Drive on TechZone.




Windows Vista pre-RC1 Limited Release (80 Comments) (link)
Tuesday, 29-August-2006 18:31:03 (GMT +10) - by Agg


Microsoft have released 100,000 copies of Windows Vista pre-RC1 for download. So if you'd like to check it out and have 2.58GB of download quota to spare, now's your chance.

Edit: It's been suggested that this copy requires a key that is only available to people in a particular microsoft preview group. So, you might want to wait until we confirm that "normal" people can install this preview copy ok.

Edit 2: Well, this all seems kinda pointless now that RC1 is out. Apparently if you had a Beta 2 key that worked in pre-RC1, so presumably works in RC1 also. Otherwise don't bother!




OCAU Weekends in September (0 Comments) (link)
Tuesday, 29-August-2006 03:38:23 (GMT +10) - by Agg


Sciby has organised a couple of weekends of fun for OCAU members in Brisbane and Sydney in September. Note that you must register for events you wish to attend! Also, some events require pre-payment.

Details and how to register are in this thread.




Half-Price Merchandise Reminder! (0 Comments) (link)
Tuesday, 29-August-2006 01:22:52 (GMT +10) - by Agg


Remember, you only have until the end of August to enjoy half-price OCAU merchandise - that means there's only 3 days left! You also get free registered post - but be aware that we have already run out of several items - so don't miss out! However, there's still plenty of goodies left, particularly these cool stubby holders:



Click for the specials thread!


Pics and info on the various products here.
Ordering info in this thread.



The Shuttle Atlantis launch was delayed due to a lightning strike at the launch pad last night, but has since been cleared for flight. However, Tropical Storm Ernesto is still causing concerns and possible further delays.

PCModdingMy checked out a recent PC show in Malaysia with booth babes. More cutting-edge journalism from TechPowerUp too, who have booth babes from Leipzig Games Convention 2006. :)

From Darren: Have come across the news that there is to be a new pci card coming out based on the ATI x1300 series to help old pcs come into the more modern era or help pcs with onboard video.

From KatatonicKwan: I thought I'd give the heads up; Bryce 5 is free for a limited time. Bryce is a 3D landscaping and animation program.

Doolan28 spotted that Dan has more letters. He also has an article about the NAS of our dreams. Just because one company's solved a problem with home data storage widgets doesn't mean another company won't be happy to un-solve it again.

From crag_v: PSP and Nintendo DS - eat your homebrew heart out! Latest GP2X Mk.II review - check it out! (Large) existing GP2X thread on OCAU here.

HardCoreWare check into soft-modding Audigy 2 to 4. Knowing that the differences between the Audigy 2 and Audigy 4 are at the hardware level only, and that they both use the same processor (and thus EAX will work the same, and game performance will be the same), I was immediately skeptical.

From drayzen: I saw your post about the Samsung IDE flash drive. I recently bought myself a Transcend SD card (at a great price, 4GB $150!) and noticed that they have a whole range of these going up to 8GB. I couldn't find any specs to compare the '5000 requests/s' though so I'm not sure if one's faster that the other...

Nick spotted Microsoft losing their Product Activation patent suit, and losing $142M. z4 sued the two companies in 2004, saying that Microsoft used its patented product activation technologies to prevent casual copying of Microsoft's Office and Windows XP, and Autodesk's AutoCAD.

PodgeSSS spotted this USB-powered BBQ. Using 30 USB ports spread out over five USB PCI cards, this barbeque was created. Bizarre.

We linked this earlier, but Chris Nolan has some more info: Xbit labs has gathered together the information AMD has publically released on the microarchitectural changes in K8L. Unlike Conroe et. al., which was a complete design volte face for Intel, AMD's changes are evolutionary from the current highly successful K8 and can be expected to at least match Intel's CPU on per processor clock-for-clock performance. With a native four-processor CPU design and improvements in inter-processor and system interconnect, will AMD once again overtake Intel in per socket performance? There's a thread in the AMD Hardware forum here.




OCAU Podcast Episode 18! (0 Comments) (link)
Sunday, 27-August-2006 22:34:01 (GMT +10) - by Agg


Episode 18 of the OCAU Podcast is now available for download. This is a fairly chatty episode covering mergers, Synergy2, Pluto, cyberpunk, PC & web birthdays, OCAU events and merchandise and misc other rants about stuff. We also chat with Darkness about some of the cool game demos that have come out recently. It's also worth noting that this episode was edited by Trilby of The Resonance, the Perth-based band that provided our theme music. Thanks Trilby!

You can grab this week's episode via iTunes here (you might need to subscribe (free!) in iTunes before you can see the new episode), or download the files direct from our server:

Normal Quality - 16MB
High Quality - 52MB

If you prefer the raw RSS feed, you can get that here, or an XML version here.

We also have a blooper (some strong language) from the previous episode, as Andypoo wrestles with Apache.

Comments in this thread please!




Sunday Evening Reviews (0 Comments) (link)
Sunday, 27-August-2006 19:15:08 (GMT +10) - by Agg


Motherboards:
ASUS P5WD2-E Premium LGA775 board on TechFear.
ASUS P5B Deluxe WiFi-AP Edition LGA775 board on HWZone.
Biostar TForce 750 U Deluxe AM2 board on OCOnline.

Cooling:
OCZ Tempest CPU cooler on Futurelooks.
Enermax Marathon Enlobal 120mm fan on ThinkComputers.
JetArt VC2600 GPU cooler on XSReviews.
Titan Amanda TEC-based CPU cooler on DriverHeaven.
Scythe Kama Bay system cooler on ComputingOnDemand.

Memory:
OCZ PC2-6400 SOE Urban Elite DDR2 on HardCoreWare.
Patriot PC-4000 ELK 2GB on ViperLair.

Video Cards:
Asus EN7600GT Silent Geforce 7600GT on PCStats.
ATI Radeon X1950 XTX on XbitLabs.
ATI Radeon X1950 XTX on Beyond3D.

Power Supply:
Kingwin Absolute Power ABT-600CW on PCApex.
SilverStone Element ST50EF-Plus 500W on ThinkComputers.
Ultra 2000VA UPS on Techgage.
PC Power & Cooling 750W on 3DGameMan.

Audio / Visual:
Speed Link Medusa 5.1 Home Edition headset on GeekExtreme.
Razer Barracuda HP-1 gaming headset on HWZone.




Sponsor Specials (0 Comments) (link)
Saturday, 26-August-2006 19:10:36 (GMT +10) - by Agg


Remember to keep our Sponsor Specials Forum in mind when shopping around. Right now there's specials on wireless gear, cooling products, memory, speakers, headphones, recordable media and more.




Saturday Afternoon (5 Comments) (link)
Saturday, 26-August-2006 17:44:25 (GMT +10) - by Agg


Dell aren't alone with their battery woes - Apple are recalling 1.8M batteries also manufactured by Sony. Meanwhile, here's an article about reviving and maximising batteries.

I don't have a flying car yet, but maybe I could get a personal helicopter. It comes with a seat and landing gear so all you have to do is strap on and you are ready to go.

Lego has a cool new version of their mindstorms product - BusinessWeek have a slideshow. The combination of a computerized controller, sensors, servo motors, and hundreds of Lego Technic pieces lets kids of all ages design and build sophisticated robotics.

Popular Science have an article about the future of robots. The word "robot" originated almost a century ago. Czech dramatist Karel Capek first used the term in his 1921 play R.U.R. (for "Rossum's Universal Robots"), creating it from the Czech word "robota," meaning obligatory work.

The future of hard drives is interesting too, with perpendicular recording perhaps only being a stop-gap measure. Reducing the grains further in size could cause them to flip at room temperature and so corrupt the data--an aspect of the "superparamagnetic effect," first identified in the mid-1990s by Stan Charap of Carnegie Mellon University.

There's interesting news on the cooling front too, with tiny ion pumps being used for cooling hot chips. The device, which uses an electrical charge to create a cooling air jet right at the surface of the chip, could be critical to advancing computer technology because future chips will be smaller, more tightly packed and are likely to run hotter than today's chips.

HowStuffWorks meanwhile explain how liquid-cooled PC's work. It might seem a little counterintuitive to put liquids near delicate electronic equipment, but cooling with water is far more efficient than cooling with air. Good intro for newbies.

DPReview have a detailed first look at Canon's EOS 400D / Digital Rebel XTi, their new affordable 10-megapixel digital SLR. Headline new features / specifications include the ten megapixel CMOS sensor (up to ISO 1600), a new dust reduction system, nine area auto focus, Picture Styles, a large 2.5" LCD monitor which now also provides shooting information (the second control panel LCD is gone) and better continuous shooting buffering.

If you think of diesel cars as slow, think again - a British team has run a diesel-powered car at 328 miles per hour on the Bonneville salt flats recently. The JCB Dieselmax he drove was designed by a British team and is powered by a version of the same engine that is used in ordinary JCB vehicles.

In space news, NASA are planning to launch Atlantis tomorrow. The 11-day mission will kick off a final round of construction at the international space station, where work was delayed for nearly three years by the 2003 Columbia accident.

Finally, Pluto is apparently not a planet anymore. "Pluto is not a planet," Brown said. "There are finally, officially, eight planets in the solar system." I have to say, and I've said this before about this issue: bah! Surely if we can have A, E, I, O, U and sometimes Y, we can have Mercury, Venus, Earth, Mars, Jupiter, Saturn, Uranus, Neptune and Pluto because of its historical significance. Any future objects that don't meet the new critera won't be declared planets. But leave Pluto alone! It seems others agree. Discussion here.




Watercooling Install (0 Comments) (link)
Saturday, 26-August-2006 12:46:39 (GMT +10) - by Agg


Omarko has posted quite a detailed worklog of his recent Swiftech Ultra watercooling kit install, into an Antec P180 case. It's a bit of a tight fit but the end result is very nice. The photos in the worklog also serve as a good guide for newbie watercoolers, so check it out if you're thinking of going down that path:



Click for the thread!


The only thing I'd add is, it's a good idea to assemble and run the system outside your PC the first time you fill it, in case of leaks. In this case Omarko has used paper towels to identify leaks, which works well too.



The demo of 'Just Cause' came out this week, and I put a bit of time aside to give it a run. In Just Cause, you take on the role of the flamboyant Rico Rodriguez - an undercover CIA operative specialising in regime change - as he tries to overthrow the corrupt government of San Esperito.

I've thrown together a few quick videos to showcase a bit of the action so you can have a peek at if you're unsure about downloading it. They're each about 4MB in size.





Boats and choppers | Parachutes and flips | Jeeps and ambushes!



The demo can be downloaded from ausgamers here and there's discussion in the forums about it here. Some good, some bad.

Personally, I pretty much found it to be the brains of Grand Theft Auto inside the body of FarCry... if you like either of those games, you'd probably enjoy this one!

If you're a Digg member and you like this story, please Digg it!




Friday Night Reviews #2 (0 Comments) (link)
Friday, 25-August-2006 23:36:05 (GMT +10) - by Agg


Motherboards:
Gigabyte 965P-DQ6 P965 board on TweakTown.
Albatron KM51PV-AM2 GeForce 6150 board on PCStats.
Biostar TForce P965 Deluxe on PCStats.
Jetway 775GT2-LOG on OCWorkbench.
Asus P5W DH Deluxe i975X board on HotHardware.

Cooling:
Apack ZeroTherm BTF90 CPU cooler on Tweaknews.
OCZ Tempest CPU cooler on BigBruin.
OCZ Tempest CPU cooler on NeoSeeker.
Zalman VF900-Cu GPU cooler on OCClub.
Titan Tower TTC-NK32TZ CPU cooler on MadShrimps.

Portable, Mini & Prebuilt:
Palm TX PDA on OCModShop.
2-power XCell 70 universal laptop battery on Hexus.
Lenovo IBM ThinkPad T60p laptop on TrustedReviews.
Tyan Transport GT20 (B2865) barebones server on PenStarSys.
Fijitsu Siemens Pocket LOOX N100 SatNav on UKGamer.

Cameras:
Canon EOS 400D digital SLR on Hexus.
Samsung Pro815 digicam on TrustedReviews.
Canon Digital IXUS 65 digicam on BIOSMag.




Friday Night Reviews (0 Comments) (link)
Friday, 25-August-2006 23:20:23 (GMT +10) - by Agg


Audio / Visual:
Samsung BD-P1000 Blu-ray DVD Player on FutureLooks.
Razer Barracuda Headset on Techgage.
Acer AL2671W LCD TV on OCClub.
Philips 42PF9831D 42-inch Ambilight LCD TV on DigitalTrends.
D-Link DSM-120 Wireless Music Player on HWZone.
Samsung YP-Z5 MP3 Player on Bytesector.
Razer Barracuda Gaming Headphones on OCIA.
LG L1900R 19" LCD on HWZone.

Storage:
Icy Dock enclosure on DriverHeaven.
Verbatim 4GB Store'n'Go USB Drive on GamePyre.
USB 2.0 To SATA/IDE Adapter With One Touch Backup on ThinkComputers.
Corsair Flash Readout USB Memory Key on Trustedreviews.
Icy Dock enclosure on PCApex.
Enermax Glory enclosure on GideonTech.

Input Etc:
ZBoard Gaming Keyboard on HWSecrets.
Logitech V450 Laser Notebook Mouse on TheTechZone.
Logitech G3 Laser Mouse on Moditory.
Logitech G3 Laser Gaming Mouse on TheTechZone.
Logitech MX Revolution Laser Mouse on Techgage.
Saitek Eclipse II Illuminated Keyboard on Virtual-Hideout.
SteelPad QcK Heavy Mouse Surface on Cyberwizardpit.




Podcast Remix Contest - Voting! (0 Comments) (link)
Friday, 25-August-2006 14:07:29 (GMT +10) - by Agg


The entries in our "Podcast Remix" contest can be found here. They're pretty funny, so check them out and vote for your favourite!




Friday Morning Reviews (6 Comments) (link)
Friday, 25-August-2006 03:35:23 (GMT +10) - by Agg


Video Cards:
GeForce 7900 GT, GeForce 7900 GTX, GeForce 7950 GX2 preview on Beyond3D.
XFX GeForce 7900GT Extreme Edition on TechARP.
MSI GeForce 7600GT on ViperLair.
ASUS Geforce 7950GX2 on 3DAvenue.
HIS X1900XTX 512MB CrossFire cards (video review) on 3DGameMan.
ATI X1950 on Bit-Tech.
NVIDIA GeForce 7600GS AGP on LegionHW.
ATI Radeon X1950XTX CrossFire on LegitReviews.
Gigabyte GeForce 7600 GT 256MB on SharkyExtreme.
ATI Radeon X1950 XTX 512MB DDR4 on HWZone.

Cases:
MGE Dragon on PCApex.
nMedia HTPC 280BAV on OCOnline.
Thermaltake Kandalf liquidcooling case on OCrCafe.

Power Supply:
Dark Power Pro 600W on Guru3D.
OCZ 700W GameXStream and Enermax 620W Liberty PSUs on HotHardware.
APEX 600W on TweakTown.
SilverStone Zeus ST85ZF on PCModdingMy.
Ultra X2 550W on Modders-Inc.
CoolMax 1000W on BigBruin.
Enermax Galaxy 1000W on ClubOC.
CaseBuy LCD EZ PSU Tester 3 on Phoronix.




Thursday Evening (6 Comments) (link)
Thursday, 24-August-2006 19:08:00 (GMT +10) - by Agg


Interesting news on the Folding front, with Sony's PS3 and more importantly ATI's GPUs joining the fight soon. Finally, folding on GPUs!

Scythe have a worldwide overclocking competition where you can win coolers and stuff. But you can only enter (the air-cooling contest) if you have a Scythe cooler already.. hmm. Motherboards and even a Core 2 Extreme CPU to be won too, though.

Here's an interesting gadget that will turn your records into CDs. You remember records, right?

Yet more Dell battery issues.. now Qantas have issued an advisory notice about using Dell laptops on their aircraft. One passenger who flew out of Canberra on a Qantas flight on Monday reported that he and his colleagues had encountered security personnel removing the batteries from all Dell computers, and taping up the contact points on the battery.

Forbes have some articles about robots, including "7 amazing robots that will change your life" and "25 great moments in robot history".

Asher reports that Vista won't have Australian program guide support, and won't support HD-DVD or Blu-Ray.

Microsoft have a DigiGirlz Summer Camp where high-school girls can learn about the IT industry. VIA meanwhile have a Get The Girls Contest, to get more girls interested in gaming. Despite that, the BBC report the games industry is failing women.. and I doubt even the upcoming Pink PSP and PS2 will change that much.




Snakes on a Plane! (53 Comments) (link)
Thursday, 24-August-2006 12:42:20 (GMT +10) - by Agg


This evening, possibly the greatest cultural work of this century becomes available for public enjoyment. We're talking snakes. On a plane. Join up with fellow OCAU'ers, if you like, and revel in the scaly airborne awesomeness*.

Melbourne
Perth
Sydney

* Movie may actually suck.




Thursday Morning (4 Comments) (link)
Thursday, 24-August-2006 03:51:06 (GMT +10) - by Agg


More bad news for Dell batteries, with a house fire linked to the battery in a Dell laptop, thanks Andy. In just 20 minutes the blaze caused severe damage leaving the house uninhabitable, and the family lost almost all of its possessions. HowStuffWorks have a page explaining why the batteries are exploding. Remember, Dell are recalling over 4 million laptop batteries - check yours here.

XbitLabs preview AMD's next generation microarchitecture, the K8L. Our newest article is devoted to the details of AMD K8L microarchitecture and how it compares with Core and K8 from the theoretical prospective.

Infamous hacker Kevin Mitnick's websites were recently defaced by online vandals. "The Web hosting provider that hosts my sites was hacked," Mitnick told ZDNet Australia sister site CNET News.com in an interview on Monday.

There's an interview with the lads behind Penny Arcade on SeattlePI. Making a comic strip about games and the people who play them is a very good idea actually, but we didn't really come up with it -- we entered a contest on a site called Next Generation Online back in '98, and then just continued to make them after we lost.

Quite a few people sent word that Stargate SG-1 has been cancelled after 10 seasons, while the spinoff Stargate Atlantis continues on. He'll always be MacGuyver to me..

ArsTechnica have an article about iPods at war. American servicemen have always brought along a piece of home to whevever they have served. In Afghanistan and Iraq, that piece of home is likely to be an iPod, GameBoy Advance, or portable DVD player.

On a related note, HowStuffWorks have an article about future combat systems, thanks Timbot. The Future Combat Systems (FCS) initiative is a massive overhaul of military technology intended to prepare the U.S. Army for modern warfare.

Microsoft have invited Mozilla developers to work with them, thanks Nick. The head of Microsoft's open source lab is inviting Mozilla developers up to Redmond for some help in making sure Firefox and Thunderbird run on Windows Vista.

Komodo spotted Weird Al Yankovic poking fun at the RIAA, with a new freely-downloadable song called "Don't Download This Song".

Here's some more on the world's oldest computer that was discovered rusting away on the ocean floor. Known as the Antikythera mechanism and made before the birth of Christ, the instrument was found by sponge divers amid the wreckage of a cargo ship that sunk off the tiny island of Antikythera in 80BC.




ATI's New Cards (0 Comments) (link)
Thursday, 24-August-2006 02:09:47 (GMT +10) - by Agg


ATI have announced some new members of their X1K family of video cards. At the high end is the new Radeon X1950 XTX. The Radeon X1950 employs the latest memory technology of GDDR4 to deliver blazing performance. With an effective data rate of 2 GHz, the new cards are easily capable of rendering fast frame rates at high resolutions, or maximizing image quality settings for gamers running at more mainstream resolutions.



Radeon X1950 Series


Across the range there's another 3 cards. The Radeon X1900 XT 256 MB is the latest addition to the award-winning Radeon X1900 series and continues to deliver extreme realism to gaming enthusiasts. The Radeon X1650 PRO is the debut product in the Radeon X1650 series and brings today's top games to life using extreme frequencies and with the superior image quality for which ATI products are renowned. The Radeon X1300 XT delivers unprecedented performance in an entry level graphics card.

Coverage on Anandtech, Bjorn3D, DriverHeaven, Guru3D, HardOCP, HardwareZone, Hexus, HotHardware, LegitReviews, MadShrimps, OC Workbench, PC Perspective, TechPowerUp, Tech Report and TheTechLounge.

There's a thread here in our Video Cards forum.




Wednesday Earlybird Reviews (1 Comments) (link)
Wednesday, 23-August-2006 02:07:41 (GMT +10) - by aXi$te


Motherboard:
EVGA nForce4 SLI x16 Motherboard on Motherboards.org
Asrock AM2V890-VSTA & MSI K9A Platinum on Site.com
Gigabyte GA-965P-DS3 (Intel P965) on Hardwarezone.com
Gigabyte GA-965P-DS3 on Club Overclocker
ASRock 939Dual-VSTA ULi 1695/1567 Native AGP/PCIe on OC Workbench

Systems and Enclosures:
HP Pavilion dv8240ca Laptop on Bytesector
Asus W7J 13.3 inch Core Duo Notebook on PC Perspective
Gateway NX100X Laptop on Digital Trends
Thermaltake Armor Jr. Case on ThinkComputers.org
Tuniq 2 Case on Bjorn3D
Sansun Galaxy Midi Tower Chassis on Techniz

Audio and Video:
Compro VideoMate H900 TV Tuner on HEXUS.net
ASUS' PG191 Gaming LCD Monitor on BIOS
Altec Lansing iM500 Portable Audio System on ThinkComputers.org
HIS X1600 XT IceQ Turbo DL-DVI DVI 256MiB GDDR3 CrossFire on HEXUS.net
Sapphire x1900XT 512mb on XSReviews
Panasonic Viera TH-37PX600 37in Plasma TV on TrustedReviews

Storage and Memory:
Icy Dock on Driver Heaven
Silverstone FP34 3.5" Card Reader on Virtual-Hideout
Icy Dock MB452 Drive Enclosure on XYZ Computing
PQI U510 Card Drive on Hardwarezone.com
OCZ 2GB Gold PC2-8800 on Techgage.com
G.Skill F2-6400CL4D 2GB DDR2 on Virtual-Hideout
Buffalo Technology LinkStation Pro on TrustedReviews

Power and Cooling:
Thermalright Ultra-120 Low Noise Heatsink on Frostytech.com
Scythe Ninja Plus CPU Cooler on Madshrimps
Bluegears Fans on MetkuMods
Thermaltake Purepower Power Express 250W SLI PSU on Bigbruin.com
Enermax Galaxy 1000 W PSU on Hardware Secrets

Peripherals:
SteelPad S&S on The Moditory
Logitech V450 Laser Cordless Mouse for Notebooks on The TechZone
Enermax Aurora Keyboard on TrustedReviews

Misc:
Globalsat Gv 201 Car GPS on Rbmods
Matrix Orbital MX610 on ASE Labs
ASUS WL-700gE Router on TweakTown
HP Photosmart 8750 Professional on TrustedReviews
Solwise HomePlug Ethernet PL-85PE on TrustedReviews




"The Claw" Game Controller (19 Comments) (link)
Tuesday, 22-August-2006 22:10:34 (GMT +10) - by Agg


Sciby checked out this unusual-looking game controller, designed by an Australian company: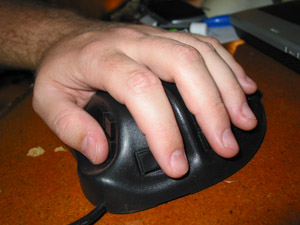 Click for the review!






iRiver Clix 2GB (0 Comments) (link)
Tuesday, 22-August-2006 13:37:01 (GMT +10) - by Agg


Richan3185 has reviewed this little media player in our forums. It'll play your mp3's and recieve FM radio, and even has a tiny screen for watching movies etc:



Click for the thread!






Tuesday Morning (2 Comments) (link)
Tuesday, 22-August-2006 02:43:11 (GMT +10) - by Agg


Reports abound of Dell and AMD becoming friendlier than in the past. We've seen this slowly happening with Dell buying Alienware, a big AMD customer, and recently stating they will use Opterons in their servers. Now apparently it's spread to desktop and notebook products too. Unfortunately, other issues are hitting their stock price hard at the moment, thanks Plutonic.

TechFEAR have some points from John Carmack's recent QuakeCon 2006 speech. Here is a minimalist approach to a his keynote speech; we've tried to trim it down to six major points and attempted to coral the verbosity that Carmack is famous for into smaller, more manageable chunks.

PodgeSSS spotted this interesting online chess game that shows the computer working out moves. It's Java - doesn't seem to work in IE for me, fine in Firefox.

A few people pointed out Go3. As MYSRH says: It is an event which shows games, electronics, and hobbies. It will be held in Perth Early 2007 from March 30 - April 1 2007. Some people are saying this is quite a big deal.

OCClub compared the AMD AM2 4200+ and AMD 939 4200+ CPUs. Despite being a totally new socket, along with finally making the move up to DDR2 memory, it seems as if AMD has taken one step forward and two steps back.

LegionHW meanwhile have a Core 2 Duo chipset shootout, with VIA vs Intel. The idea behind this article is to first learn just how much slower the VIA P4M890 chipset is compared to the brand new Intel P965 chipset, if at all.

TechHounds have benchmarking on trial. While they are not the perfect tool to capture performance a hardware will offer, they do give us an idea of hardware performance. In this article, we took the time to learn the peculiarities of the old, still widely used replay / timedemo runs and gameplay testing sessions.

Speaking of which, XbitLabs ran a few games on a few video cards. Today X-bit Labs will take a real close look at a number of latest gaming titles and the performance of all contemporary graphics cards in them.

LostCircuits compared some low-power CPUs, with Intel Core2 Duo vs. AMD X2-3800+ and 4600+. At the end of the day, there is one clear winner in this roundup which surpassed our wildest expectations - guess which one....

Interesting Forum Threads:
e6600 vs e6400 overclocking in Intel Hardware.
The next Xtreme Edition comes with 4 cores in Intel Hardware.
Gigabyte DS3+E6400 Step6 B2+G.Skill PC6400 HZ+Big Typhoon = 3.9GHz so far in Intel Hardware.
Project: Fully automated coffee machine in Modding & Electronics.
Project: BlueSparkle in Modding & Electronics.
Linux + Solid State HDD = Silent Computer? in Other Operating Systems.
Mirrored servers in case of emergency? in SMP & Clustering.
For those interested in exhibiting in the OCAU Exhibition in Photography.
Homebrew remote for Canon EOS 350D in Photography.
RTA moves to ban VTEC Yo!! in Motoring.
Project VK in Motoring:Worklogs.
Andrew's Stop being a fat person journal in Sport, Fitness & Health.
I got my internet banking hacked today in Career, Education and Finance.
How do I start playing the guitar properly? in Other Toys.
How about that hail in Sydney in The Pub.



A watercooled PC in a microwave, complete with screen, is a pretty cool HSC project:



Click for the PCDB entry! (7 pics)






Shamino's X6800 Hunt (0 Comments) (link)
Monday, 21-August-2006 19:12:46 (GMT +10) - by Agg


Eva2000 spotted this on VR-Zone: a funny video (75MB) detailing Shamino's hunt for a "golden" Conroe X6800 CPU. Discussion thread here in Intel Hardware.




OCAU Podcast Episode 17 (0 Comments) (link)
Monday, 21-August-2006 18:12:54 (GMT +10) - by Agg


Episode 17 of our podcast is finally out, having been recorded 2 weeks ago. I'll tell you now, the sound quality sucks. So bad that I almost didn't bother making a high-quality version, but I did for the sake of consistency. Serious problems with the way we recorded it meant I had to chop it together from various different files, with constantly-varying volume and quality. GAH!

Anyway, in this episode we chat about recycled water, RIAA lawsuits, WoW dating, Bluetooth history, the first email and domain, the Estonian hardware scene, our first PC's and Ebay strategies. We also have Andypoo's hardware market roundup and a few other things.

You can grab this week's episode via iTunes here (you might need to subscribe (free!) in iTunes before you can see the new episode), or download the files direct from our server:

Normal Quality - 18MB
High Quality - 58MB

If you prefer the raw RSS feed, you can get that here, or an XML version here.

Comments in this thread please!




Wiki Wanderings (3 Comments) (link)
Monday, 21-August-2006 02:06:40 (GMT +10) - by Agg


Some more interesting pages from OCAU's Wiki:

XP Console Utilities
All-You-Can-Eat Buffets in Australia
Information about Socket AM2
CPU Guide
MythTV
iTunes Alternatives
Network problems
Compact Camera Guide
Photo Printing Vendors
Modding & Electronics
Ghetto Photography Gear
Things To Do
PSU FAQ

Remember, the strength of a Wiki is that anyone can add or edit content. What can YOU add?



PSU's:
600-700W PSU Shootout - hexus.net
OCZ GameXStream 700W - techpowerup.com
Enermax Galaxy 1000W Power Supply - 3dgameman.com

Mice & Controllers:
Logitech® V450 Laser Cordless Mouse for Notebooks - Modders-Inc.com
Razer Krait Optical Gaming Mouse - techarp.com
Xbox 360 Wireless Controller - rbconsoles.com
Logitech Cordless Desktop MX 5000 - thetechzone.com

Motherboard & CPU:
Asus P5B Deluxe WiFi Motherboard - maxitmag.com
ASUS P5N32-SLI Deluxe - motherboards.org
ASUS Pundit P1-AH1 - nordichardware.com

Software and Games:
Titan Quest - Bytesector.com
Canopus EDIUS Pro 4 - trustedreviews.com

Storage and Memory:
Corsair TWIN2X-8500 - viperlair.com
Vizo Mirrorbox 32-in-1 Card Reader - Techgage.com

Misc:
Globalsat BT-328 & BT-359W Bluetooth GPS Receiver - bluetomorrow.com
Globalsat GV-201 All-in-One Vehicle Navigation System - ThinkComputers.org
The Sony VAIO UX180P Micro PC - technivvle.com
Spire Pininfarina SP-ATX-PALU/S ATX Case - madshrimps.be
Dell XPS M1210 - hardwarezone.com
Shuttle XPC X100 (Core Duo) - hardwarezone.com
ATI Theater 650 Pro & Catalyst Media Center - hothardware.com
Thermalright MST-9775 - OverclockersOnline.com
Vapochill LS - driverheaven.net
Conroe Core 2 Duo E6600 - xsreviews.co.uk




Saturday Storage Stuff (25 Comments) (link)
Saturday, 19-August-2006 09:51:40 (GMT +10) - by Agg


Samsung announced a 4GB Solid-State Drive, aimed at Vista-based PCs. When a user requests that data, rather than being limited to servicing 100-200 requests per second (as with a traditional HDD), Samsung's SSD can service up to 5000 request per second, virtually eliminating data seek delays.



click to enlarge


Hexus have an article about building a fairly serious RAID system, using the LSI MegaRAID 8408E, Seagate ST3750640AS & Supermicro SATA M35. That's controller, drive(s) and enclosure respectively. We've entered the realm of spacious, speedy storage. So is it all that it's cracked up to be? You'll have to read on to find that out.

ComputerWorld have an article about hybrid drives, combining a traditional mechanical hard drive with a large onboard flash buffer. Performance benefits may be the main reason for using hybrid disks in desktops, but Panabaker said some large enterprise customers have approached Microsoft and said that they'd like to have hybrid drives in desktops so the disk drives will spin down during periods of inactivity, cutting power consumption and heat generation.

TomsHardware checked out a small pile of USB memory sticks. For this review, we took a look at 12 different devices on the memory market. Most of them are Flash based, but we also included a product that is based on a 1" hard drive - these are an attractive alternative for those who aren't looking for the absolute smallest dimensions.

Chris noticed this review on GamePC of Seagate's Cheetah 15K hard drives running on SAS 3Gbit. Fast? In this particular test, the Cheetah hard drives are nearly twice as fast as the Raptors when I/O loads get extremely heavy. There's a thread discussing them here.

Chris also spotted this (machine translated) preview of the 24-port SATA RAID card mentioned yesterday. Discussion thread here.

WD announced a 500GB network storage device. EasyLink establishes the WD NetCenter as if it were a local drive on any computer connected to the network. Individuals with network access then can store, share and back up their digital content.

ACRyan meanwhile announced a neat two-drive enclosure with USB and Ethernet connectivity.

DailyTech reckon we may have 1TB hard drives by the end of the year, which answers the question in this thread.

Sony announced 50GB recordable Blu-Ray media shipments. The capacity represents more than four hours of HD quality video, at a 24 Mbps transfer rate, allowing users to take full advantage of Sony's Blu-ray Disc burners and VAIO desktop and notebook computers.

Plextor want to help you destroy data, not save it. Dubbed the PlexEraser PX-OE100E, the product's pitched at security conscious corporates who want to ensure that binned optical media don't contain confidential information that could be retrieved later on. Plextor's system zaps the organic dye layer, destroying any data the disc may contain and preventing any new information being written to it.

Check out our Storage & Backup Forum for more.



Right, lesson learnt. Save your work, Save your work, Save your work...

BigBruin have a trip down memory lane with their article A Brief History of Apple Computers.

SoreGums wants us to know that the popular google chat has been updated. Maybe that's why your gums are sore! Get it!? .... hmm.

A few people sent this in... The RIAA and MPAA are going to just love this little gem. A router boasting the specs of "a media server packing 802.11b/g WiFi, a 3.5-inch 160GB internal disk drive, 4 x wired Ethernet ports, 3 x USB 2.0 jacks, a built-in firewall, and plenty of on-board apps to serve-up data via Web browser, FTP, Samba, and UPnP/DLNA." But, it also supports bit-torrent downloading! Not that we condone that type of thing... Official page here.

Good news everybody! Video gaming is now officially on the drawing board for the 2008 Olympics! "We may have Xboxers, PlayStations, Nintendo freaks who are now hoping to vie for Olympic medals in the future." Thanks Dean.

This came in as a review, but sounded funky enough to get a news mention. "The Ultimate Trouble-shooter (henceforth referred to as TuT) is an interesting application. Rather than serving as a point and click malware cleanup tool, TuT is intended as a performance tweaker, tasks analyser, and maintenance hub."

Apparently you can win yourself a new X1900GT Video Card by going here and putting in your email address.



Storage and Memory:
Super Talent PC2-6400 2x1GB on Neoseeker
OCZ Mini Kart USB Drive on OC Cafe
Mushkin HP2 5300 (2x1GB) DDR2 667 on Overclockers Club
OCZs PC2-7200 Platinum XTC SLI Ready Memory on PC Stats
ICY DOCK MB122 Removable HDD Enclosure on Rbmods

Video and Display:
Hitachi 42PD8900TA 42-inch Plasma TV on Hardwarezone
Relisys RLT26AG20 26in HDTV on TrustedReviews
Sapphire Ultimate Radeon X1600's on HotHardware.com
BenQ FP202W Monitor on Bytesector
Gigabyte 7600GT on Overclockers Club
Samsung SyncMaster 215TW 21 inch Wide LCD on Futurelooks
NVIDIA DualTV MCE on Sudhian.com

Audio:
Auzentech's HDA X-Plosion 7.1 DTS-Connect on Guru3D
Cooler Master Musketeer III Tube Amplifier on Motherboards.org
HT Omega Striker 7.1 Sound Card on ThinkComputers.org
Corega Advanced USB Phone (CG-USBPH02) on Hardwarezone

Software and Games:
Syphon Filter: Dark Mirror on Trusted Reviews
Fahrenheit: Indigo Prophecy on Gampyre.com
Civ City on Driver Heaven
OpenSuSE 10.2 Alpha 3 on Phoronix
Dragon NaturallySpeaking 9 Preferred Wireless on Trusted Reviews
Switt To Do List Version 5.10 on Bjorn3D

Misc:
Asus A8R32-MVP Deluxe Motherboard on Viper Lair
Zalman ZM-RF1 Reserator Fan Kit Review on Tweaknews.net
OCZ GameXStream 700 on Club Overclocker
Shuttle SN27P2 on Bit-tech.net
HSPC Large Top Deck Tech Station on Virtual-Hideout
Zalman Dual Heatpipe VGA cooler – VF900-CUz on Driver Heaven
HTC Hermes on Hardwarezone
Logitech G3 Laser Mouse on Virtual-Hideout




F.E.A.R. Combat (0 Comments) (link)
Friday, 18-August-2006 18:59:55 (GMT +10) - by Agg


As mentioned earlier, the multiplayer component of the PC game F.E.A.R. has been made available as a separate download, freely available today only. F.E.A.R. Combat is the complete multiplayer component of F.E.A.R. and includes all the updates, additional official maps and additional official game modes all in one downloadable file.

Get it here. Discussion here in our Games forum.



Techarp have updated their Desktop CPU Comparison Guide to Rev 1.1."Currently covering over 570 desktop CPUs, this comprehensive comparison will allow you to easily compare up to 14 different specifications for each and every CPU!". Don't forget our very own PCDB is just full of information as well!

Wondering what Intel's Viiv technology is? Tweaktown have a look into it a bit more.

According to former Pittsburgh Steeler Jerome Bettis, actor Bert Reynolds, pro wrestler Triple H and Miller's other Men of the Square Table: Wireless phone headsets are "pretty cool". Wow, I feel less nerdy already!

Apparently, you can create you own Xbox 360 games now! "In an unprecedented move Microsoft have announced that anyone with US$99, a Window XP-based PC, and the nerve to develop can create games for the Xbox 360 using Microsoft's XNA Game Studio Express development tool."

There is a 10 minute Michael Dell news conference with questions on exploding laptops, Windows Vista, future PC's, and the last time he tinkered with a computer. Thanks mickeylieu.

In the market for a new plasma TV? Might want to have a read of this "Unbiased shopping guide".

After you've bought that new TV, how about a free Xbox game to stick on it? Log on to Xbox Live(r) within the first 48 hours after launch and download Texas Hold 'em completely free of charge! This full-featured poker title for Xbox Live Arcade on Xbox 360; will launch on Wednesday, August 23, at 0800 GMT (1:00 A.M. Pacific Time). or 23rd August at 5:30pm Adelaide time. Thanks Anthrox!

Nick wants us to know that the World Cyber Games National Final will be at the Gold Coast on the 1st, 2nd and 3rd of September. The event is at the Gold Coast convention centre and will also be sporting a 500 player BYOC area. For registrations head over here.

And finally, Hardware secrets have posted a guide covering Typical PC Assembling Problems.




Friday Morning (7 Comments) (link)
Friday, 18-August-2006 02:26:59 (GMT +10) - by Agg


MadShimps compare a couple of high-end DDR kits from A-Data and Team Group. DDR is on its last legs with both AMD and Intel now supporting the newer DDR2 modules for their latest platforms.

LegitReviews play around with undervolting an A64 X2 4200+ AM2 CPU. Our testing showed that we were able to shave off 28W at full load, so by undervolting we can expect to save up to $34 a year by reducing the utility bill.

Dailytech have info on a 24-port SATA RAID controller. Memory can be upgraded to 2GB with another DDR2 memory module.

Anandtech checked out a trio of Thermaltake tower cases. Taking all these factors into mind, Thermaltake has been busy revamping some of their older products, as well as refining the aspects that have made previous cases of theirs so popular.

Here's some PhysX demos from Voltus: Check out the first Video of the game Cellfactor revolutions. I wonder if you can Play this Without a Physix card? Damn what an awesome looking game.

TrustedReviews have a digicam tutorial covering aperture and depth of field. Remember to drop into our Photography Forum if you're a shutterbug or would like to become one.

From "Moo drools": Interesting read about microsoft's mistakes they made with the Xbox's security system. This article is about how easy it is to make terrible mistakes and how easily people seem to overestimate their skills.

This is one of those things that sets off my "hoax radar".. but newcomic has spotted a game console that runs off body energy. Surely a hoax.. but apparently you can win a trip to the 2007 CES in Las Vegas to see for yourself. :)

Thetron sends word of a British pensioner becoming a surprise YouTube star. His first video is here and his profile is here. Peter, who talks about his life, the horrors of war and police harassment, has received wide praise for his videos and for proving technology is not just for the younger generation.

PodgeSSS sent in these 10 Google Games to help your Friday fly by. Warning: Google Games mentioned here may be highly addictive.




Thursday Evening Reviews (2 Comments) (link)
Thursday, 17-August-2006 18:59:52 (GMT +10) - by Agg


Cooling:
Corsair Nautilus 500 external watercooling kit on HardOCP.
OCZ Tempest CPU cooler on ThinkComputers.

Portable & Mini:
Acer Ferrari 1000 laptop on TrustedReviews.
MSI Megabook S271 Turion X2 laptop on Bit-Tech.
Shuttle X100HA mini-PC on Hexus.
Sony VAIO VGN-TX37GP Core Solo laptop on HWZone.

Motherboard & CPU:
MSI K9N SLI Platinum AM2 board on TechReport.
ASRock AM2V890-VSTA AM2 board on PCStats.
Gigabyte M59SLI-S5 AM2 board on Techspot.
AMD Athlon X64 X2 3800+ AM2 CPU on XSReviews.
ABIT AW8D LGA775 CrossFire board on ClubOC.
ASUS Crosshair AM2 board on PCPerspective.
Jetway 775GT2-LOG LGA775 board on OCW.
Foxconn C51XEM2AA-8EKRS2H AM2 board on HardCoreWare.

Video Cards:
EVGA GeForce 7900 GT KO Superclocked on PureOverclock.
ASUS EN7900GT TOP 256MB on SharkyExtreme.




Thursday Afternoon Reviews #2 (0 Comments) (link)
Thursday, 17-August-2006 16:40:47 (GMT +10) - by Agg


Storage:
VIZO Luxon LUX-350SA-BK SATA/USB HDD Enclosure on Futurelooks.
Transcend JetFlash 210 1GB Fingerprint USB Drive on BigBruin.
OCZ Rally 2 Thumb Drive on OCrCafe.
Cooler Master XCraft external HDD casing on PCApex.
VIZO Luxon 3.5" IDE/SATA HDD Enclosure on BigBruin.

Input Etc:
Logitech G15 Gaming Keyboard on Tweaknews.
Everglide g-1000 Pro Gaming Mouse on Techgage.
Saitek Eclipse Keyboard on LegionPCGamers.
SteelSeries SteelPad QcK Heavy mousepad on Techfear.
Steelpad QcK Heavy Professional mousepad on OZCaseModz.

Cameras & Printers:
Acer CU-6530 6.3MP digicam on UKGamer.
Canon Digital IXUS 800 IS digicam on BIOSMag.
Samsung SCX-4200 multifunction printer on XYZComputing.
Kodak EasyShare P712 digicam on TrustedReviews.
Nikon Coolpix S6 digicam on Techgage.
Casio EX-S600 Exilim Card 6MP digicam on BonaFideReviews.




Thursday Afternoon Reviews (3 Comments) (link)
Thursday, 17-August-2006 16:12:12 (GMT +10) - by Agg


Power Supply:
Silverstone Element 500W on
XClio GreatPower 550W on ProClockers.
Ultra PSU on PCMech.
Corsair CMPSU-620HX 620W on HotHardware.
FrozenCPU Ultimate LCD PSU Tester on Virtual-Hideout.

Cases:
Spire Pininfarina tower on LegionHW.
Cooler Master Mystique 631 on Gruntville.
Cooler Master Mystique on Bit-Tech.
Antec Sonata II (video review) on PCReviews.
Thermaltake Mozart TX HTPC case on TechPowerUp.

Memory:
Corsair Twin2X 2048-8500C5 on OCOnline.
Crucial Ballistix DDR2-5300 2GB on ThinkComputers.
OCZ 2GB PC2-7200 EPP Platinum on Techgage.
Super Talent 2GB Kit on RBMods.
G.Skill 2GB DDR2-6400 on Techgage.




OCAU Merchandise PRICES HALVED! (8 Comments) (link)
Wednesday, 16-August-2006 22:10:12 (GMT +10) - by Agg


Ok, we need to get rid of this big pile of merchandise. So, from now until the end of August, prices for our tshirts, polo shirts, stubby holders, giant mugs, case badges and URL stickers have all been HALVED! If you've been putting off buying merchandise, now is the time!

Edit: AND free registered post!

Pics and info on the various products here.
Ordering info in this thread.




Wednesday Midday (11 Comments) (link)
Wednesday, 16-August-2006 12:30:34 (GMT +10) - by Agg


We've mentioned exploding batteries a few times recently, and it seems Dell are responding by recalling 4.1M notebook batteries made for them by Sony. There's a FAQ here and an official page about the recall here.

The RIAA have apparently decided to drop their case against the estate of a recently deceased man. Out of an abundance of sensitivity, we have elected to drop this particular case.

From Grit: Apple's released a new version of the Boot Camp Beta (version 1.1). I haven't given it a burl yet, but apparently it supports more hardware features and even can install XP on an external HDDs. Check out Apple here or some news here.

Meanwhile, Sciby spotted this Mac vs PC Shootout page. Cue flamewar.

I'm all for geeks getting out of the house, but making a Firefox crop circle is going a bit far. :) Amusingly enough in IE that page is a bit broken, scroll down for details. Speaking of which, Nick says Firefox 3.0 improves memory management.

Guru3D checked out the Core 2 Duo E6600, E6700 and X6800 CPUs from Intel, while the E6700 and X6800 are covered on ByteSizedReviews. You can see our review of the E6700 and X6800 here.

A few people sent in this internet speed tester with a fancy interface.

Hexus have a PSU shootout. In this review we have tested four PSUs, all within the range of 400W to 470W and so competing for the same kind of users, or thereabouts.

The Swedish Pirate Party are in the news again, this time offering private internet access via a "darknet", thanks AllAboutTrust. "Until we have changed the laws to ensure that citizens' right to privacy is respected, we have a moral obligation to protect the citizens from the effects of the current routine surveillance," Falkvinge continues. "This is our technical means to do just that." NordicHW have their thoughts about this.

TechARP have a desktop CPU comparison guide. Currently covering over 570 desktop CPUs, this comprehensive comparison will allow you to easily compare up to 14 different specifications for each and every CPU!



Motherboards:
ASUSTeK PW5 DH i975X on HEXUS
ASUS M2N32-SLI Deluxe on Legion Hardware
Phylon 7F2WE-1G5 Mini-ITX on Epiacenter.com

Peripherals:
Logitech G3 Laser Gaming Mouse on ExtremeMHz
Ideazon Zboard "FANG" on TrustedReviews

Case and System:
Zalman HD160 HTPC Case on MetkuMods
Cooler Master Mystique 631 on Hardwarezone
SilverStone LC18 HTPC Case w/ Touch Screen on 3dGameMan.com
Alienware Aurora m9700 gaming laptop on Legionpcgamers

Power:
Ultra 1200W UPS on Legit Reviews
X-FinityT 2G - 600 Watt on Pro-Clockers

Monitors:
ViewSonic N4060w 40in LCD TV on TrustedReviews
Samsung SyncMaster 244T 24" WUXGA LCD on BonaFideReviews
Philips 190P7 LCD on Hardwarezone

Misc Part 1:
Samsung BD-P1000 Blu-ray Player on Bytesector
Sima Hitch USB-101 transfer device on HEXUS
Vodafone Mobile Connect HSDPA Data Card on TrustedReviews
Zalman CNPS8000 on Overclockers Online

Misc Part 2:
AVM Fritz!Box Fon WLAN on TrustedReviews
Black for Xbox on Rbmods
Western Digital 500GB RE2 on Techgage.com
Shure E4g Sound Isolating Earphones on XYZ Computing



Is it just me, or is the net really slow today? Nothing on Internode's outage page about it, hmm.

TheTechZone ponder couple surfing. Imagine going on lunch date where you don't talk to your partner. Instead, you communicate via IM from your notebook to her. Sounds crazy? I remember in about 1990 being in a room with 10+ people all talking to each other via a BBS chatline instead of standing up and talking normally.. of course, I was in the corner getting drunk and looking cool and talking to hot girls and stuff. Honest.

ZDNet report on their experiences of Windows Genuine Advantage not working too well, thanks Nick.

From Slamaa: The new Need for Speed, NFS Carbon, is coming out. And, for all the people stayed up late and scary nights on their play station 1 playing silent hill, their is now a movie coming out.

SilentPCReview have been measuring heatpipe efficiency. The results are applicable mostly to the mCube heatpipes and mounting system but also gives insight into the kind of results that can be expected from DIY heatpipe setups.

Bernie reckons that WEP is dead, with the wireless security being broken in seconds. The consequence: Switch from WEP to WPA or 802.11i. Retire all your WEP-only equipment today. Methods relying on frequent change of WEP keys will no longer save you.

TechFEAR report on a QuakeCon 2006 id Software Q&A held recently. Some of the top brass from id Software held a question & answer session where they fielded 30 top questions from attending gamers.

ArsTechnica checked out the new Mac Pro workstation from Apple, with 4 Xeon cores. Like the other Core and Core 2 processors, the Xeon 5150 is fabricated using a 65nm process. It's also a dual-core chip, which is why Apple refers to the Mac Pro as a "Quad Xeon": two CPUs, four cores. Each 5150 has 4MB of L2 cache which is shared between the two cores.

HotHardware assembled a Centrino Duo whitebook. Bare-bones laptops, coined "Whitebooks", appeared on the scene promising to offer the same level of upgradeability and customization enjoyed by desktop barebones PCs.

From Daviesh: Players of World of Warcraft may be interested to learn of changes coming in the expansion, including the ability to use your honor points as a form of currency and the reduction in raid group size down to 25 people. RIP 40 man raiding :-( Details here, here and here.

Today's timewasters: Finger Frenzy, a speed-typing game we've seen before from Nicholas and Tilt from PodgeSSS.




Upcoming OCAU Weekend Events! (1 Comments) (link)
Tuesday, 15-August-2006 01:59:19 (GMT +10) - by Agg


Sciby has organised a couple of weekends of fun for OCAU members in Brisbane and Sydney in September. Details and how to register are in this thread. Note that you must register for events you wish to attend!



AMI Technologies advise that their Ultimate Champion 06 challenge has moved forward a week, to the weekend of the 14th and 15th of October. Details in the flyer below:



Click for the 450KB image!


ATI have a promotion running where you can get a free tshirt with certain video cards:



Click for details!


Palit have an Australian promotion where you can win a Nintendo DS Lite when you buy a Radeon-based video card. Details on their site here.

Finally, Cooler Master have a giveaway where you can win prizes including a case, power supply, HDD enclosure and a CPU cooler. It involves answering some questions about their new products here.




Monday Afternoon (4 Comments) (link)
Monday, 14-August-2006 14:45:43 (GMT +10) - by Agg


Thetron sent in this website about Net Neutrality. The videos are.. a little odd.

Xbitlabs checked out the AMD A64 X2 3600+, their new low-end dual-core CPU. There's discussion of this review here in our AMD Hardware forum.

PCWorld meanwhile consider the 25 greatest PC's of all time. The Lisa sported radical innovations such as a graphical user interface complete with bitmapped fonts, and a mouse. At $10,000 it was more mainstream than the Xerox Star but still too pricey.

A gaming magazine called "2 Old 2 Play" has released their 5th issue as a free PDF download. This issue covers game reviews, retro gaming, life simulations, and exceptional editorials. The star of the show: Mario.

LegitReviews overclocked the A64 4200+ AM2 from AMD. When the dust finally settled we ended up with our test system topping out at 280MHz in the BIOS, which resulted in our test system running at 3071MHz. Interestingly, watercooling didn't get them much more speed than aircooling.

Motherboards.org explored the potential (ho ho) problem of modular power supplies showing voltage drops due to resistance in the modular connectors. Seems unlikely to be an issue, even without reading the article.

There's still debate going on about whether or not Pluto is a planet. In defining for the first time what exactly a planet is, the International Astronomers Union (IAU) may be forced to downgrade Pluto's status, or add as many as 14 others. Or just exclude Pluto from the revised critera due to its historical significance.

Here's a cool article about a 100GB storage system in 1982. The IBM 3850 Mass Storage System was the monster storage device of its day.

PCPerspective took another look at Core 2 Duo notebook performance. After finally getting an official BIOS from Asus that supports Core 2 Duo processors, we see how the new Core 2 Duo T7400 mobile processor performs and how the battery life of the Core architecture compares to the original Core Duo CPU lineup.

HWZone see how Core 2 Extreme CPU responds to a 1333MHz bus. I think we should round them up to 1337MHz. In this article, we explore the possibilities of a 1333MHz PSB on the Core 2 Extreme X6800 as well as some good old fashioned overclocking - complete with benchmarks of course.



Apple's WWDC 2006 was on recently, with the big news being the Mac Pro, successor to the Power Mac. This is a workstation with two dual-core "Woodcrest" Xeon processors and marks Apple's full switch to Intel CPUs. There's a link to the various keynote speeches etc here. There's also a sneak peek of Mac OS X Leopard, the new operating system, with such features as Core Animation using GPU for animation, Time Machine for on-the-fly undeletion and Spaces, the virtual desktop system.

Anandtech have a look at the Mac Pro specs and Hexus consider the memory cooling for it.

There's a thread on the Mac Pro here in our Apple Forum.

Thanks to Dion and Shaun for the links!




Monday Morning (6 Comments) (link)
Monday, 14-August-2006 11:15:09 (GMT +10) - by Agg


Today's shaping up to be a big news catchup day, so stay tuned!

DriverHeaven have a DDR2 memory roundup. Seven of the greatest RAM manufacturers provided us with a set of their preferred PC2-6400 modules for the group analysis today.

VR-Zone have a sneak peek at the upcoming ATI Radeon X1950XTX. All these are pointing towards a less power consuming card. There's some benchmarks on DailyTech too.

Timbot sent in a list of the Top10 WinXP Tips of all time. Here you'll find the tips that give you the most bang for your buck; that are most useful in terms of security, functionality, and PC performance; and that are just plain cool.

Apparently not even being dead will save you from an RIAA lawsuit. In Michigan, in Warner Bros. v. Scantlebury, after learning that the defendant had passed away, the RIAA made a motion to stay the case for 60 days in order to allow the family time to "grieve", after which time they want to start taking depositions of the late Mr. Scantlebury's children.

DailyTech report that a hard drive price war is looming. Considering you can buy a 400GB HDD for under $200 AUD already..

TomsHardware have more info on the now-official Quad SLI from NVIDIA. What we want to address in this article are the responses and explanations for performance variances in Quad-SLI versus single and dual graphics.

Anandtech have a mid-range GPU roundup. Everyone who is the least bit interested in realtime 3D graphics can easily get excited about what the latest and greatest hardware can do for their favorite games and simulations. But the vast majority of us can't afford to drop over $1000USD on graphics hardware.




Monday Reviews (1 Comments) (link)
Monday, 14-August-2006 10:24:23 (GMT +10) - by Agg


Audio / Visual:
Pioneer DV-490V DVD player on DigitalTrends.
iRiver T10 1GB MP3 Player on XYZComputing.
Philips 190G6FB 19" LCD TV/Monitor on PCApex.
Slim Devices Squeezebox 3 WiFi music player on Hexus.

Cases:
iStar D-Storm D300 3U 19-inch Rackmount Chassis on PCStats.
Antec P150 tower on DriverHeaven.

Mouse Etc:
Steelpad 5L mousepad on ThinkComputers.
Ideazon Fang gamepad on LegitReviews.

Memory:
OCZ PC2-8000 Titanium Alpha VX2 2x1GB on PCModdingMalaysia.
Mushkin Redline XP2 8000 DDR2 on MaxitMag.
Crucial DDR2 PC2-5300 ECC (video review) on 3DGameMan.

Storage:
Seagate 7200.10 750GB HDD on ByteSector.
Icy Dock MB122 HDD enclosure on ThinkComputers.

Cooling:
Zalman Reserator 1 Plus passive watercooling radiator on TweakNews.
Zalman CNPS9500 AM2 CPU cooler on ViperLair.
Thermaltake W2 GPU waterblock on TechPowerUp.
Zalman CNPS9500 AM2 and VF900-Cu LED CPU and video card coolers on PCPerspective.

Cameras:
Nikon D80 DSLR camera on HWZone.
Microsoft LifeCam VX3000 webcam on HWPacers.

Misc:
Enermax Liberty 500W PSU on Modders-Inc.
AA Navigator Ultimate SatNav GPS PocketPC on UKGamer.
Sagem PrintEasy 110 photo printer on TrustedReviews.
Belkin KVMs on TrustedReviews.
Digidock SP-4200 Telephone Adaptor for Skype on OCW.
MSI NX7900GT video card on PCStats.
ABIT KN9 Ultra AM2 motherboard on Phoronix.




Dark Messiah of Might and Magic - In Game Vids (14 Comments) (link)
Sunday, 13-August-2006 08:00:15 (GMT +10) - by Agg


As mentioned earlier, Darkness has been playing a lot of the Dark Messiah of Might and Magic demo lately. Before you commit to the 1.5GB download, you can check out some in-game videos that Darkness recorded. It looks pretty cool..

1.8MB, dagger fight, sets someone on fire
3.3MB, using the environment
2.5MB, orc vs bow and kick
3.6MB, fighting 2 orcs
1.9MB, different weapons
1.9MB, fighting an orc

There's discussion of the demo here in our Games forum. If you're a Digg member and want to share this story, please Digg it!




Sunday Morning (1 Comments) (link)
Sunday, 13-August-2006 00:38:18 (GMT +10) - by Agg


Here's a few PSU reviews: Seasonic 650W on PCStats, OCZ 700W on Virtual-Hideout, OCZ 700W on OCOnline, Thermaltake 700W on Virtual-Hideout and Cooler Master 650W on Motherboards.org.

MadShrimps have a motherboard chipset cooler roundup. Six heatsinks, one chipset, and a truckload full screws. We mount these little metal blocks onto a hot nForce4 motherboard to find out which one cools best and is most SLI friendly.

DriverHeaven have an interview with Dave Orton, CEO of ATI. Both AMD and ATI have been a key figure within the enthusiast community for many years, how do you feel the merger will benefit the consumer?

Tweaktown meanwhile report on the ASUS and Gigabyte joint venture. The following interview answers from GIGABYTE should provide you with all the juicy bits of information from the arrangement and what it means for both companies and the industry as a whole.

From seb, news of pigeons monitoring pollution. Just like the in book Snow Crash! Although in that story all the animals, planes etc were fitted with video cameras as well so that "Google-earth" was updated in real-time.

Flatout sent some info about another new supercomputer. The Hood supercomputer at NERSC will consist of over 19,000 AMD Opteron 2.6-gigahertz processor cores, with two cores per socket making up one node. Each node has 4 gigabytes (4 billion bytes) of memory and a dedicated SeaStar connection to the internal network. The full system will consist of over 100 cabinets with 39 terabytes (39 trillion bytes) of aggregate memory capacity.

ExtremeTech consider Windows Vista and future hardware. We'll take a look at the key areas today and then analyze how Vista could affect the entire PC ecosystem, including non-Windows based systems.



From Chris: A few of the guys over in the Sport, Fitness and Health forums are starting a new Weight Loss Challenge in September and are looking for new blood to join the ranks of the weight loss champions. Come on in, sign up for either 1, 2 or 3 months and get fit and healthy in time for Summer!

Some of EA's older games will no longer work online after October 1st. There are a lot of sports gamers that don't read gaming blogs or follow gaming news online who will suddenly not be able to play their favorite games online, and they are going to be angry.

Darkness has been raving about the Dark Messiah of Might and Magic demo.. 1.5GB download tho!

From Daztay: Heres a interesting electric motor design. Actually invented by Micheal Farady (Mr capacitor). Now with the discovery of rare earth magnets makes this a simple workable design.

Motherboards.org are giving away a case and a cooler from Spire.. seems to be open to international entries.

Recently the Web turned 15 and the PC turned 25, thanks Timbot.

GDHardware have an interview with the people behind the Killer NIC, thanks dirtyd, while XYZComputing chat with Wallace Wang, author of "Steal This Computer Book".

Pretty much as expected, AMD will apparently drop the ATI brand when the merger is complete. Or then again, maybe not. Discussion here in our Video Cards forum.

From Nick, news that Google Mail no longer needs invites Down Under. "As we prepare to broaden availability, we have decided to launch these efforts in Australia and New Zealand first," said a Google Australia spokesperson.

A few people sent in this cool time fountain project.

BleedinEdge have part 4 and part 5 of their CPU cooler roundup posted.

Tech-Hounds have a GeForce 7900GT roundup. To answer these questions, we test four cards from different manufacturers: the ASUS EN7900GT TOP, Gigabyte GeForce 7900GT TurboForce (GV-NX79T256DP-RH), Leadtek PX7900GT Extreme and the reference clocked MSI NX7900GT (VT2D256E) to the test.

Quite a bit of Quad SLI coverage today, with performance and quality on PCPerspective, the DIY experience on Guru3D and eVGA Black Pearl Quad SLI setup on Hexus. More info on HotHardware and Bit-Tech.

Today's timewaster is training targets from iain. 'Survival' is harder than 'normal' and speed counts for a lot more than accuracy.




Friday Morning Reviews #2 (0 Comments) (link)
Friday, 11-August-2006 02:41:42 (GMT +10) - by Agg


Motherboards:
Sapphire Pure Crossfire Advantage on Virtual-Hideout.
Tyan Tomcat h1000S AM2 board (video review) on 3DGameMan.
DFI Infinity NF UltraII-M2 on PCModdingMy.
ASUS P5W DH Deluxe LGA775 on ByteSizedReviews.

Memory:
Corsair Twin2X2048-8500C5 2GB on HWSecrets.
Mushkin 2GB EM2-6400 DDR2-800 on Virtual-Hideout.

Storage:
Seagate Pushbutton Backup Drive 200GB on WindowsAtoZ.
Thecus N2050 Deluxe network storage on TrustedReviews.
Western Digital 500GB Caviar SE16 and RE2 hard drives on TechReport.
OCZ Rally2 4GB Flash Drive on Techgage.
Corsair Readout USB Flash Memory on Metku.
ICYDOCK MB122 HDD Docking Station on Pro-Clockers.

Input Etc:
Revoltec Lightboard Advanced Keyboard on ThinkComputers.
Microsoft Wireless Laser Mouse 5000 on Techgage.

Power Supply:
Mushkin Enhanced XP650 on Motherboards.org.
FSP X3 Booster graphics PSU on MadShrimps.
NZXT Precise 650W on Phoronix.

Cooling:
Aerocase Condor passive VGA cooler on MadShrimps.
OCZ Tempest CPU cooler on RBMods.
Thermalright Ultra-120 CPU cooler on SilentPCReview.

Cameras:
Canon EOS 30D on BIOSMag.
Olympus FE-150 on TrustedReviews.




Friday Morning Reviews (0 Comments) (link)
Friday, 11-August-2006 02:20:30 (GMT +10) - by Agg


Audio / Visual:
Medusa 5.1 Pro Gamer headset on GeekExtreme.
Samsung SyncMaster 205BW monitor on Bytesector.

Cases:
Ultra Aluminus on TechPowerUp.
Apevia X-Pleasure on BleedinEdge.
Enermax Chakra on ThinkComputers.
Cooler Master Mystique 631 on Modders-Inc.
ENlight LP791 LCD PC chassis on Hexus.
Thermaltake Mozart Tx on OcCafe.

Portable & Mini:
Panasonic ToughBook CF-74 rugged notebook on TrustedReviews.
HP dv2000t notebook on DigitalTrends.
MSI mPC 915 Barebones SFF mini-PC on ViperLair.
Lenovo 3000 V100 Ultra Portable notebook on TrustedReviews.
Alienware Aurora m9700 SLI laptop on Techspot.

Video Cards:
Inno3D GeForce 7300 GT 256MB DDR3 on HWZone.
Gigabyte 7300 GT DDRII on Sc3n3.
Galaxy GeForce 7300 GT GDDR3 on Hexus.




OCAU Meets This Weekend (11 Comments) (link)
Thursday, 10-August-2006 12:58:58 (GMT +10) - by Agg


Perth
Where: Belgian Beer Cafe @ the Corner King & Murray St, Perth.
When: Friday, 11th August '06. 8.30 - 9pm til late.

Sydney
Where: Lowenbrau in the Rocks
When: Saturday, August 12, 4:30pm till late




Flight Simulator X Demo (25 Comments) (link)
Thursday, 10-August-2006 12:18:41 (GMT +10) - by Agg


"Flight Simulator X" is the culmination of nearly 25 years of the landmark "Flight Simulator" franchise and the most significant addition to date. "Flight Simulator X" will be fully optimized for Windows Vista. "Flight Simulator X" will set the standard for technological innovation, incredible graphics and realism for the genre.

More info here, grab it here from AusGamers or here on Internode.




Confirmation of Gigabyte-ASUS Joint Venture (1 Comments) (link)
Wednesday, 9-August-2006 21:33:44 (GMT +10) - by Agg


Just received this press-release from Gigabyte: 31KB Word doc.

It's worth noting that this deal involves the creation of a new, separate, entity, with Gigabyte and ASUS both continuing to exist. Some central points:

The capital of this joint venture will be NT$ 8,000,000,000 (eight billion NT dollars). GIGABYTE Technology intends to hold 51% of the shares and ASUSTek will hold 49%. This joint venture plans to commence operating in January 2007. There will be five directors and two supervisors in this joint venture, with GIGABYTE appointing three seats of directors and one supervisor, and ASUSTek appointing two directors and one supervisor.
...
In this slow developing market environment, GIGABYTE seeks to establish an alliance with ASUSTek in order to assist the operation efficiency of GIGABYTE's motherboard business. Apart from increased efficiency, GIGABYTE will have greater resources to expand their diversified business. Because of the increasingly mature nature of the motherboard industry, this joint venture will combine the resources of two leading motherboard manufacturers, allowing for a greater economical impact on the market, better research and development capabilities and elevated product quality. It is believed that this strategic alliance will create a win-win situation for shareholders, employees and customers of both companies.

Edit: and thanks to the people who pointed out the ASUS equivalent on their (currently very slow) website.




Forum Reviews (0 Comments) (link)
Wednesday, 9-August-2006 16:02:15 (GMT +10) - by Agg


Here's a couple of reviews from the forums:

Azrael covers a little MP4 recorder that he's using as a video capture device:



Click for the thread!


Meanwhile mAJORD shared his experience with a Jaycar reciever/amplifier:



Click for the thread!






F.E.A.R. Multiplayer Free Standalone Release (0 Comments) (link)
Wednesday, 9-August-2006 14:54:22 (GMT +10) - by Agg


Sammy_b0i sent some interesting news: Sierra Entertainment announced that the multiplayer component from F.E.A.R., has been renamed F.E.A.R. Combat, and will be made available to the public as a free download on Thursday August 17th, 2006.

F.E.A.R. Combat is the complete multiplayer component of F.E.A.R. and includes all the updates, additional official maps and additional official game modes all in one downloadable file. F.E.A.R. Combat users will be able to play against the owners of the retail version of F.E.A.R. as well as the other F.E.A.R. Combat users.

F.E.A.R. Combat features:
- 10 Multiplayer Game modes.
- 19 Multiplayer Maps.
- 12 different weapons.
- Punkbuster support for anti cheat support.
- The capability to download user generated content.

To play F.E.A.R. Combat, consumers simply go to the official website, follow download tab above, and register to obtain their free, Combat keycode. When the file is made available for download on Aug 17th 2006, consumers can install, enter their keycode, and get ready to join F.E.A.R. Combat!

F.E.A.R. Combat will be available for download on August 17th 2006.

The website is here and there's discussion here in our Games forum.




Asustek and Gigabyte "joint venture" rumours. (48 Comments) (link)
Wednesday, 9-August-2006 13:34:18 (GMT +10) - by Sciby


Well, it seems to be the time for companies working together, with AMD swallowing ATi, and now Asustek and Gigabyte apparently holding hands in what they're calling a "joint venture", to collaborate on hardware together which will be released under the Gigabyte branding.

I've put "rumours" in the title of this news post, because I cannot find any hard evidence of this collaboration, aside from a few news sources. There are no announcements regarding the venture on Asus' website, nor on Gigabyte's so is it corporate vapourware, so to speak?

Xbit Labs (thanks to gto_pontiac for the link) announce it as "joint-venture that will produce hardware under Gigabyte brand-name" and confirm that there's no offical announcement anywhere, yet Asian news agencies have alledged details of the agreement.

However, at Digitimes (and thanks to Katatonic for that link), they have far more specific details, but only on Monday they were saying "Both Asustek and Gigabyte refuted the merger rumors at the Taiwan Stock Exchange (TSE) on August 4. To date, there is no plan about a merger that involves Asustek and Gigabyte, the two motherboard makers clarified in their respective filings with the TSE."

So... er... what's going on? Are they being pedantic about the meaning of "merge" and Asustek will keep its corporate identity and this is all just a superhappyfun side project? Where are the offical announcements from the two companies?

Until I see offical corporate announcements from either company, I'm going to call shenanigans. Remember kids, news on the Internet is only as good as the paper it's written on. :)

If you have any concrete information on this subject, send it to news@overclockers.com.au so we can work out just what the hell is going on.

Edit: Thanks to Bonju, this appears to be an offical announcement from Asus, but being in Mandarin (and being that I don't speak Mandarin), it's a bit hard to say for sure... but it does have "51%" in it, so... maybe it's true?



Bit-tech look at what other games can be purchased on Steam. We take a look at some of the undiscovered gems on the online delivery service.

Super Battery: Ever wish you could charge your cellphone or laptop in a few seconds rather than hours? As this ScienCentral News video explains, researchers at the Massachusetts Institute of Technology are developing a battery that could do just that, and also might never need to be replaced. Thanks flatout.

Legion Hardware have a 700watt PSU Roundup. For me power supplies are like memory modules, there are only a few select brands I would recommend touching.

Top 10 bizarre game plots at Bit-tech. Confused by Katamari? Dazed by DoA? Stunned by Shenmue? We take a trip through some of the weirdest plotlines ever to grace a computer game and ask - are games developers insane?

On Legit Reviews we have Behind Closed Doors: Power Supply Pricing Guide. If you are making a feature shopping list as you are looking for the ultimate power supply then these points of interest should be on your list.

Black Hat users still wary of Vista Security - Hacker publicly cracks Windows Vista. Articles on PC World and IT News respectively, thanks Murray.

Cool and cheap screamers from AMD and Intel. you had to fork over more than 300 bucks for the privilege of owning one and getting a cheap dual-core CPU that wouldn't do a pretty accurate imitation of an acetylene torch was practically impossible.

More on Apple's Financial Results. Apple Computer says it expects to restate some of its financial results as a probe into its granting of stock options widens, threatening years of profits. thanks K.Parkinson.

Hardwarezone.com have posted their Quarter 3 2006 Midrange GPU Shootout. With virtually all the present generation of graphics cards already on the table, it's timely to conduct a short investigation on which is the best midrange graphics card for your budget. We gathered six such chipsets from both ATI and NVIDIA and ran them through our select benchmarks. Care to lay your bets?

Check out the Black Hole Grenade. An ingenious poster at Halflife2.net has found a secret weapon in Halflife 2: Episode 1. Thanks PodgeSSS.

Speedfan 4.29 Final is available. One of its main new features that users are talking about is full support for the internal temperature sensor from K8 chips (Sempron, Athlon 64 and Opterons). There is discussion in our forum here, thanks Wirrunna

On AustralianIT: For those who don't have the price of a new fridge to throw at a PC graphics card, there's usually a mid-range model in every graphics generation that hits the sweet spot for performance and value.

Peter sends a link to a National Memory Test. Seeing as Agg likes to use Dr Whats-his-name's brain builder thing on his Nintendo DS (you can tell who doesn't use it), I thought the following link might be useful. Get out there and see if the program is really helping your brain... It's being run as part of the 2006 Science Week with the ABC and Dr Karl. There's heaps more info there including a phenomena called the 'reminiscence bump'...

Goggles is a Google Maps Flight Sim. This game uses images loaded in from Googles mapping service. Reminds me of my flight sim days.

Edit: 6 or 7 edits later, all the links are correct, and no more grammatical errors... i really should be sleeping at 1am when I have to be up at 4am for an all day trip..



One of the coolest ways you can support OCAU is to help us get rid of some of this merchandise we have lying around! There's things to wear, things to drink out of and things to stick to other things. Support OCAU and get some cool stuff in return, talk about win-win. :)



Click for OCAU stuff!





Peripherals:
Razer Krait Optical Gaming Mouse on Bjorn3D
ZBoard FANG Game Pad on PC Reviews
Logitech Harmony Universal Remote Controllers on Hardwarezone
Flexiglow Mouse Pad on OCModShop

Psu:
CoolerMaster iGreen 500W on DriverHeaven
Enermax Galaxy 1000 Watt on Guru3D.com
NZXT Precise 650 on XYZ Computing
Enermax Galaxy 1000 Watt on Pro-Clockers
Nmedia Mute Power Series 500 Watt on ThinkComputers.org

Enclosures:
Cooler Master Mystique 632 Black on HEXUS.net
Antec 2U26ATX400XR-2 Rackmount on ThinkComputers.org

Storage:
Scythe Kama Connect USB2.0 IDE & SATA External Adapter on Madshrimps
Coolermaster Xcraft External Hard Drive Enclosure on MaXitmag.com
Xbox 360 20GB Harddrive on Rbmods
2GB Super Talent Mp3 Player on The Moditory

Video and Audio:
NEC PlasmaSync 61XR4G 61in plasma TV on Trusted Reviews
Asus PW191 Widescreen LCD Monitor on HotHardware.com
Vizo Propeller Card Cooler and Mirrorbox Card Reader on Bigbruin.com
Pioneer Inno on Digital Trends
Slim Devices Transporter on Digital Trends

Motherboard and Cpu:
Intel Core 2 Duo & Core 2 Extreme on hardCOREware.net
ECS 945G-M3 MicroATX Motherboard on The TechZone

Software:
Wacom's Graphire4 Studio XL on BIOS
Serious Sam 2 (PC) on CyberwizardPit

Misc:
Vakaadoo iVak Cases on Trusted Reviews
Epson EPL-N2550 A3 Mono Laser Printer also on Trusted Reviews
3Com OfficeConnect ADSL Wireless 108Mbps 11g Firewall Router once again on Trusted Reviews
LG Chocolate KG800 on.. Trusted Reviews




Motorcycles & the 2006 Census - ride to work today! (14 Comments) (link)
Tuesday, 8-August-2006 03:49:57 (GMT +10) - by Agg


This from Murray: The 2006 Census contains an option to indicate that you used a motorcycle to get to and from your place of work on the day of the Census (Question 45).

However, Question 54 asks the usual 'how many vehicles were housed on your premises on the night of 8 August' and goes on to state that motorcycles/scooters are NOT TO BE INCLUDED.

Upon being queried, the Australian Bureau of Statistics replied "Census topics and questions are selected after consultation with census data users. This consultation process for the 2006 Census showed that there was not a high demand for this information." On the use of such statistics, the ABS website says "This information, when combined with information on how people get to work and the availability and use of cars, is used to plan for roads and public transport".

So what they are in effect saying with the 2006 Census is that motorcycles are being ruled out of future planning for AT LEAST until the next Census in 2011 - this may include motorcycle parking, rider training, road and infrastructure planning, use of bus lanes - the list goes on. It's also worth noting that the 2001 Census specifically captured "Number of vehicles (including Motorbikes and Motor Scooters) by Dwelling". This points to a marked shift of opinion regarding motorcycles since 2001. At the very least, there appears to be a deliberate agenda to hide the true statistics - statistics which clearly show that motorcycle useage is increasing faster than any for other passenger vehicle (from a November 2005 ABS media release: "Motorcycles showed the greatest increase (6%) to 421,900 in 2005.")

As well as indicating the number of cars on your premises (if any), be sure to append a comment detailing how many motorcycles were actually on your premises (i.e. add a comment SEPARATE to your response regarding the number of cars, there's enough space on the form). It's important to make our collective voice heard. And don't forget to ride either a motorcycle or a bicycle to work on Tuesday 8th August - if it helps, the weather forecast for the East coast is favourable for Tuesday riding apart from the usual isolated afternoon showers around SE Qld.

It does seem strange in this era of high petrol prices and traffic congestion problems, that information about motorcycles and scooters (which have a direct positive effect on fuel economy and traffic congestion) are recieving less of a focus in this census than the 2001 one. Also, I would recommend AGAINST simply adding the count of motorcycles to your answer to question 54, as this will be interpreted as more cars than in reality which would skew the numbers further away from bikes. I would definitely recommend riding your bike to work today though. But remember, we're not asking you to lie on the form. You should answer the Census truthfully - the correct info is important!

Also, if you are a motorcycle/scooter rider, or want to be, you might want to join OCAU's Motorcycle Club (separate forum login required.)




Canon Pixma IP4200 BubbleJet Printer (41 Comments) (link)
Monday, 7-August-2006 20:33:59 (GMT +10) - by Agg


Chris has shared his thoughts on Canon's IP4200 BubbleJet printer. It's amazing that nowadays you can get a photo-quality printer that prints on CD/DVD, has multiple input trays etc, all for around $150 AUD: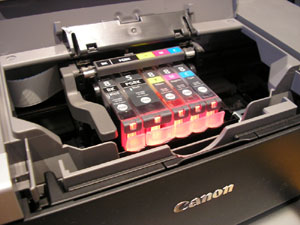 Click for the review!






PCAuthority Survey (0 Comments) (link)
Monday, 7-August-2006 15:33:51 (GMT +10) - by Agg


PCAuthority are running a survey about reliability and service in Australia's IT industry. You'll be helping PC Authority find out which company is supporting its customers the best, whether that be the manufacturer of your PC, the maker of your digital camera, online store or your Internet Service Provider.

And as if that wasn't enough reason to enter, we've persuaded some of the IT industry's biggest names -- Dell, Altech and Canon to name but three - to donate fantastic prizes for survey entrants. All entrants can enter our competition to win a prize pool of $25,000.

I encourage you to remember your experiences with OCAU's Sponsors and take a minute to support them in this survey if your experiences with them have been good. There's discussion here in the forums.




Monday Afternoon (8 Comments) (link)
Monday, 7-August-2006 13:38:35 (GMT +10) - by Agg


Now the dust has settled, Anandtech take a moment to consider the AMD + ATI aquistion from all points of view. We'll take you through the perspectives of AMD and ATI as well as NVIDIA and Intel, and conclude with a bit of our own analysis on the entire situation.

TomsHardware took a look at gaming physics from the perspective of "a couple of scientists". Is physics really that hard to do? Why? And which technology works best?

BeHardware have an interesting one, identifying LCD monitor delays compared to CRT screens. To be honest, we would have sworn that synchronisation was perfect, at least at first glance. We replayed the scene, looked a little closer and one thing disturbed us.

Techspot checked out the Core 2 Duo CPU family, while FiringSquad looked at the E6400 unit. The E6400 and E6300 are covered on GamePC.

Anandtech meanwhile compared Core 2 Duo and the older Core Duo on the mobile side of things. If you've got a Core Duo notebook with a PGA Socket-M interface, all you should need is a BIOS update and a Core 2 Duo CPU to upgrade your notebook. DailyTech note that Core 2 Duo notebooks may support SLI.

ExtremeTech report on holographic storage from Hitachi Maxell. However, D'Ambrise also indicated that the company will move to a second-generation, 800-Gbyte disc in 2008, and has targeted a 1.6-Tbyte removable cartridge by 2010.

More from Anandtech, this time covering the fastest DDR2 from Corsair and OCZ. As seen in the past, both OCZ and Corsair are often quite conservative in their ratings of their best memories. We were curious to see what these "best-of-the-best" could really do in our new Core 2 Extreme memory test bed.

Cragv sent in this cool story about the graphing calculator from Apple. Apple cancelled the project, but one of the (now unemployed) engineers involved decided it was too cool to stop working on it. I was frustrated by all the wasted effort, so I decided to uncancel my small part of the project. I had been paid to do a job, and I wanted to finish it. My electronic badge still opened Apple's doors, so I just kept showing up.

PodgeSSS sent this in, and I don't really understand it, but it looks cool. WEB2DNA will take you website, analyze it, crunch it to little bits and spit it out as a graphic representation of a human DNA.

ArsTechnica report on real-time ray tracing, thanks Phalanx. What puts ray tracing out of reach for most rendering applications is the sheer amount of processing power that it takes to determine the correct behavior of the billions of beams of light that can illuminate a large, complex scene.



CPU:
Core X6800 Extreme and Core 2 Duo E6700 on NordicHardware
Intel Core 2 Duo E6300 on Hardwarezone
AMD Sempron 3400+ AM2 on EclipseOC.com

Video:
MSI 7900GTX and BFG 7900GTX OC on DriverHeaven
Albatron 6600 PCIE on 3dGameMan.com
Powercolor X1900 GT on Madshrimps
MSI NX7900GT-VT256E-HD HDCP-enabled Geforce 7900GT on PCstats

Motherboard:
ABIT KN9 SLI on Motherboards.org
MSI K9A Platinum CrossFire XPress 3200 for AM2 on HotHardware.com
Asus P5B Deluxe/WiFi AP on Neoseeker

Cooling and Case:
Sytrin Nextherm ICS 8200 Air-Conditioned Case on TechDomain
Revoltec Hard Drive Freezer on ThinkComputers.org
Spire DiamondCool II CPU Cooler also on ThinkComputers.org
Zalman CNPS-9500AT on Overclockers Online
Apack ZeroTherm BTF80 & BTF90 CPU Heatsink/Fans on SilentPcReview
Coolermaster Mystique 631 case on Rbmods

PSU and Memory:
Antec Neo HE 550w on Hardware Secrets
Corsair Twin2X2048-8500C5 on 3dGameMan.com
Kingston HyperX 2GB PC2-6400 CL4 DDR2 on Virtual-Hideout

Software:
Deep Sea Tycoon: Divers Paradise on Gamepyre.com
Acronis True Image 9.1 on PC Mechanic

Misc:
Samsung CLP-650N Network Color Laser Printer on BonaFideReviews
Sysgration ASG-142 VoIP Mouse on UKGamer
Nokia 6103 on Bytesector
Sony Ericsson Cybershot K800i on Hardwarezone



The ATO has confirmed that 178 people have handed their details to identity thieves while attempting to submit their tax returns online, thanks to a trojan. In some cases, the trojan had infected the computers of registered tax agents who had browsed the web with the same computers they used to store client details.

RAMBUS have been roundly spanked by the American Federal Trade Commission in a recent ruling. In an opinion by Commissioner Pamela Jones Harbour, the FTC found that, through a course of deceptive conduct, Rambus was able to distort a critical standards-setting process and engage in an anti-competitive "hold-up" of the computer memory industry.

Here's an interesting site that compares your postcode with the Australian average for various things. You'll get an instant 17-point snapshot of your area complete with a comparison to the national average.

We all know about Corsair's memory, and they've tried their hand at watercooling lately too. Now they've got a power supply - it's reviewed on PCPerspective, LegitReviews and ViperLair.

PodgeSSS spotted a cool new crop circle that appeared in the UK recently. The exaggerated perspective of the formation suggests a bird's-eye view of a group of skyscrapers.

From Phalanx: The lemon-lime version of Windows Vista is apparently circulating through Microsoft fridges - I'm just waiting for reports on a "blue can of death".

Kris sent in this five-minute guide to opposing DRM. "What strikes me, though, is that, for all the loathing of DRM, how rarely the reasons for opposing it are spelled out. In some cases, the reason may be that people consider them too obvious to be worth mentioning...and I thought it might be worthwhile to summarize anti-DRM arguments in an article that can be read in less than five minutes to help people explain the issues to others".

From Dangerons: Here is a interesting movie about the game silent hill coming out in this month in the states.. Worth a look at. Interesting to note that its an austalian web site... but the movie is based in Virginia US. lol.

From Matthew: Toys For Bob (i.e Paul Reiche & Fred Ford) - the creators of Star Control 2 (updated and resurrected recently as the open-source version "The Urquan Masters") - decided they want to make a (decent) sequel to the game - but they need your help! They need Activision to give them the rights to make the game, so they are asking fans of the original to sign the petition, showing their support and intention to buy, to Activision. Forum thread here. Heh, I remember playing Star Control back in the Amiga days.

MaxitMag have a Conroe motherboard shootout, comparing the ASUS P5W DH Deluxe and Gigabyte GA 965P DS3.

Meanwhile, Virtual-Hideout looked at a few professional gaming products from Corepad.

From Chris: Some interesting looking software from Microsoft, also with a HD video download. If it were made by google it would probably run fine on anyone's PC...

Techgage checked out a few watercooling components from DangerDen. Danger Den has sent us a slew of products to get our rig up and running, including the new AMD TDX block. Since this is also my first high-end water cooling rig, I relay my experiences to you.

Decromin points out that the BBC have made Top Gear freely downloadable on their website.




Saturday Morning Mega Reviews (0 Comments) (link)
Saturday, 5-August-2006 01:12:25 (GMT +10) - by aXi$te


Motherboard:
ECS RS482-M Radeon Xpress 200 on Team-HEXUS.net
ASUS P5W DH & M2N32-SLI on t-break
Kontron 886LCD-M/mITX on Epiacenter.com
MSI 945GT Speedster-A4R supporting Core Duo Mobile on TweakTown
Tyan Tiger K9HE S3970 (Socket F) on Phoronix
MSI K9N SLI Platinum nForce 570 SLI on PCstats.com
Asus P5B Deluxe Wifi Edition on bit-tech
ECS C51GM-M AM2 on 3dGameMan.com
eVGA 131-K8-NF44 on Trusted Reviews

Cooling:
OCZ Tempest CPU Cooler on The OverClock Intelligence Agency
Zalman ZM460B-APS on DriverHeaven
AlphaCool Xtreme 360 (Rev.2) 12V Water Cooling Kit on PC Apex
OCZ Tempest CPU cooler on LegionHW

Systems, Cpu and Chipsets:
Vadim Fusion Cetus Overclocked Core 2 Duo System on HEXUS
Dell XPS M2010 on BIOS
Core 2 Duo T7400 Running on a Dell XPS M1710 on PC Perspective
Samsung X11 Dual-Core Notebook on Trusted Reviews
Athlon 64 X2 4600+ & 3800+ on HotHardware.com
NVIDIA nForce 590 SLI Intel Edition on HEXUS

Audio and Video:
Altec Lansing AHP612 Headphones on Digital Trends
SphereX Xbox 5.1 Surround Sound System on Hardwarezone.com
Samsung SyncMaster 205BW Widescreen Monitor on Trusted Reviews
VisionTek Radeon X1600XT 512MB AGP on Bjorn3D

Software:
Avid Liquid 7.1 Video Editing Package on Trusted Reviews
CivCity: Rome on Trusted Reviews
Microsoft Windows Vista Beta 2 Review Part 4 on Tech ARP
SteelSecurity Beta Preview on CyberwizardPit

Case:
Ultra Products MicroFly Micro ATX Case on Bigbruin.com
Origen X15e HTPC case on bit-tech
Sansun Galaxy Case on Bjorn3D
NZXT Apollo Orange Midtower Case on Bigbruin
Antec FUSION Home Theater PC Enclosure on Futurelooks.com

Drives and Enclosures:
ICY DOCK Modiflash 722 Removable HDD Enclosure on Rbmods
Vantec NexStar LX NAS Hard Drive Enclosure on Bigbruin.com
Thecus Y.E.S. Box N2050 RAID External Hard Drive Enclosure on ThinkComputers

Front Panels:
Spire DigiPanel SP203B on Techgage
Jetart DT2000 Thermo Eye on TechDomain

Misc:
Podstar iPod Video and Nano Case on MaXit Mag
Garmin's Nüvi 310 on BIOS
Super Talent T800UX2GC4 2GB DDR2 Memory Kit on XYZComputing.
Ultra X-Finity DR 500W PSU on Techgage




Congratulations Baker! (31 Comments) (link)
Friday, 4-August-2006 19:56:29 (GMT +10) - by Agg


Ma Baker sent some good news about Baker: he's been named the "Victorian 2006 Outstanding Student of the Year Award Apprentice":




Kevin (Baker) last year won the Apprentice of the Year at Vic Uni. This year the Uni put him forward for the Victorian Apprentice of the Year. It was un-believable the amount of work he had to do for the nomination, interview and presentation. Anyway Monday just gone we had to go to Crown for the results and I'm proud to say that he won the Award. :) We were all so nervous on the night. Now he goes to Adelaide in November along with the other State winners to be in the running for Australian Apprentice of the Year.

Congratulations! On another note, I've always wondered what it must be like in a household with two senior forum admins. :)




Podcast Questions for Cathar (0 Comments) (link)
Friday, 4-August-2006 16:01:49 (GMT +10) - by Agg


Extreme Cooling Forum Admin and creator of the "Storm" series of waterblocks, Cathar has agreed to be interviewed for an upcoming episode of the OCAU Podcast. Feel free to suggest questions etc in this thread.




Thursday Evening Reviews (0 Comments) (link)
Thursday, 3-August-2006 18:29:24 (GMT +10) - by Agg


Power Supply:
Cooler Master iGreen 430W on ByteSizedReviews.
Cooler Master iGreen 430W on HWSecrets.
HEC WIN550UB (video review) on 3DGameMan.
Cooler Master eXtreme Power Duo 700W on ThinkComputers.

Cooling:
Swiftech MCW60-T Thermoelectric VGA Waterblock on OCIA.
Thermaltake Mini Typhoon CPU cooler on OCOnline.
Zalman CNPS8000 low noise CPU cooler on FrostyTech.
Alphacool Cool Answer II all-in-one CPU watercooler on Guru3D.
Zalman CNPS7000B-Cu CPU cooler on FrostyTech.

Video Cards:
GeCube ATi Radeon X1600 Pro 512MB on ThinkComputers.
EVGA e-GeForce 7300GT on GamePyre.
EVGA e-GeForce 7600GS 512MB on Motherboards.org.

Input Etc:
Steelpad 5L mousepad on Techtastic.
Logitech G5 gaming mouse on LegionHW.
Razer Armadillo mouse cable management on TechFear.



Darkness tells me he's been spending a lot of time playing these two demos lately: Call of Juarez and Faces of War. Heh, Juarez.

This is one of the coolest things I've ever seen: fractal broccoli. I now have new wallpaper. :)

Fabtech suggest that Intel will suffer more than AMD from the current price war. Perhaps the biggest gainer in rank position has been TSMC. According to IC Insights the Taiwan based foundry was ranked eighth in the full-year 2005 listing has jumped into the fourth position in 1H06.

Gary_J sent in this amusing way to deal with wifi thieves. That machine runs squid with a trivial redirector that downloads images, uses mogrify to turn them upside down and serves them out of it's local webserver.

Techspot have their thoughts on the Core 2 Duo CPU family. You can read our review here.

ExtremeTech meanwhile have a real gaming challenge between Intel and AMD CPU offerings. In this feature, we'll be using a popular program called FRAPS to measure performance during real live gameplay in six different games across multiple genres.

TomsNetworking set out to build cheap and fast RAID5 network storage. I'll then compare the home-built system to off-the-shelf products to see how they compare in terms of performance. If we cut enough cost and produce enough value, we might convert some of the RAID 5 procrastinating masses into RAID 5 users.

TweakTown have a sneak look at ATI's RD600 CrossFire Xpress 3200 IE chipset. It is quite clear to see that even before we have had the chance to get our hands on a finely tweaked retail motherboard, the RD600 is going to very popular with gamers and overclockers.

Professo spotted this external SLI rendering setup from NVIDIA. Nvidia reckons the boxes will interest not only content creators but folk doing scientific modelling and simulation work.

Sabretooth sent in perhaps our most bizarre timewaster ever: nudist trampolining.

Interesting Forum Threads:
Nearly ready to power on (first PC build) in Newbie Lounge.
Conroe 2.66 @ 4.0GHz aircooled in Intel Hardware.
E6600 LGA775 - Hydrocool 200EX lives on! in Intel Hardware.
Sony makes money from games? Heck no! in Game Consoles.
Convert a petrol engine to diesel?! in Motoring.
Tesla Electric Sportscar in Motoring.
Impersonating a Police vehicle - worth the risk? in Motoring.
2:37 aka. (Two Thirty7) A New Australian Film! in TV, Music, Movies & Books.
The Evolution of Optimus Prime (1984-2006) in TV, Movies & Music.
The Rise of Megatron (1984-2006) in TV, Movies & Music.
The sky is falling - Team Fortress 2 out this year? in Games.



Hardwarezone take a Sneak peek at the upcomming Core 2 Extreme X6900 and Athlon 64 FX-64. You've seen the Core 2 Extreme X6800 and the Athlon 64 FX-62 duke it out in our Core 2 Performance Review, but now we're offering you a glimpse into the future as we try to determine what the upcoming Core 2 Extreme X6900 and Athlon 64 FX-64 will bring to the table, performance-wise.

Bigbruin.com give us 5 ways to Watch TV on the PC. Home computers are no longer boring beige boxes destined for an existence revolving around e-mails and personal finances. They can also be the key to our personal entertainment that allows us to immerse ourselves in games, music, movies, and television.

If your MacBook Pro battery has the model number A1175 and the serial number ends in either U7SA, U7SB or U7SC, Apple will send you a brand new free battery. Thanks to James for the link :)

The TweakTown Team have posted an article about AMD bringing DDR2 to the Athlon platform. "AM2 is a new socket and hence it does add one new feature to the mix for AMD Athlon 64 and AMD Sempron based on this new socket - that being DDR-2 memory support. Today we are going to pit an AMD Athlon 64 X2 3800 AM2 against a similarly clocked Socket 939 CPU to see just what, if any, gains come from the new memory interface for AM2 based processors."

The Futurelooks Team bring us The ECS Elitegroup Factory Experience Part Two. We continue our ECS Factory Experience as we travel deeper into ShenZhen, China to visit their newest factory perched on the outskirts of the city. Why would a state of the art company want to put a factory in a place like this?

From Luvmuscle: Mercury puts Cell processor on a PCI-E card, article on DailyTech. Mercury claims the CAB provides approximately 180 GFLOPS -- though Mercury claims the CAB is specific to video and render processing.

Trusted Reviews have a nVidia PureVideo HD - HD DVD Preview. HD DVD has got a head start on Blu-ray in the US with Toshiba leading the pack with its HD-A1 consumer HD DVD deck. However, it has been widely reported that this actually uses a Intel Pentium 4 processor rather than a the usual task specific processors used in consumer electronic players of this type and a PC-like architecture explains the reports of very slow start-up and disc loading times.

Check out the Conroe heatsink group test at Bit-tech.net. With the outrageous performance of Conroe, we thought we'd round up some of the best heatsinks on the market for the LGA 775 socket

Intel Core 2: Is high speed memory worth its price? Does the Intel Core 2 need fast DDR2 memory to perform at its best? In this article we compare different memory speed and timings to provide you with the answer. Read on to find if cheap memory is enough to feed the Conroe. Article on Madshrimps.

Cyanpixie points us to a funny video that aired on the David Letterman show, Microsoft farewells Bill Gates.



This PC from Infidelity.ex.inF is shaping up to be one of the loudest I've seen in a while.. and I'm not talking about the noise it makes. :)



Click for the PCDB entry (10 pics)





Motherboards
Gigabyte 965P-DQ6 on Legion Hardware.
ECS RS485M-M on Hardware Secrets.
MSI K9NU Neo (ULi M1697 - Socket AM2) on Hardware Zone.

Video Cards
EVGA 7900 GT KO Superclock on Bit-Tech.
ASUS EAX1900XTX on Hot Hardware.

Case & Power Supply
Antec Fusion HTPC Media Center Enclosure on Virtual-Hideout.
Be-Quiet StraightPower series on Driver Heaven.
SanSun Galaxy on Motherboards.
Tuniq 2 Mid-Tower on 3D Game Man.
nMedia HTPC 300 Case on Think Computers.
Corsair CMPSU-620HX 620 Watt on Bjorn 3D.

Cooling
Vigor Monsoon II Active TEC CPU cooler on PC Perspective.
Scythe Infinity CPU Cooler on Tec Central. (machine translated)
Apack Zerotherm BTF80 and BTF90 on Pro-Clockers.

Input Devices
Razer Copperhead Gaming Mouse Pictorial on Tech ARP.
Zboard Fang Gaming Board on XS Reviews.

Multimedia
Oakley O ROKR Bluetooth 2.0 Eyewear on Bonafide Reviews.
Olivetti ANY_WAY Photo Wireless - Photo Printer on Trusted Reviews.
Philips 32PF7521D 32in LCD TV on Trusted Reviews.
GP2X Personal Entertainment Player on Trusted Reviews.
Bluetooth iPod Accessories on Blue Tomorrow.
Sony PSP on RB Consoles.
Nikon Coolpix L4 on Trusted Reviews.
iriver E10 6GB MP3 Player, TV Remote & Flash Player on Everything USB.

Laptops & Notebooks
Sony VAIO VGN-TX3XP on BIOS.
Toshiba Qosmio F30 on Hardware Zone

Storage
Icy Dock MB122SKGF-1B and MB722SKGF-B Drive Enclosures on Big Bruin.
Western Digital 6GB Passport Pocket Drive on XYZ Computing.
Icy Dock MB122 & MB452 Drive Enclosures on Phoronix.

Miscellaneous
Linksys Wireless-G Router for 3G/UMTS Broadband on Trusted Reviews.
Freespire RC1 on TechGage.
Guild Wars: Factions on UK Gamer.
The Ship on Trusted Reviews.
Motorola SLVR RED on Trusted Reviews.




Honda Racing F1 "View Suspended" (0 Comments) (link)
Tuesday, 1-August-2006 19:13:22 (GMT +10) - by Agg


Exploded diagrams are cool, showing all the tiny bits that go together to make something. How's this though - a real life exploded diagram of a Honda F1 car!



Click for the press-release (12 pics)


View Suspended is a stunning art installation created from the thousands of parts that make up a Honda Racing F1 car.

The amazing display was created especially for the event by Dutch artist Paul Veroude. Each of the 3200 parts of the Formula 1 car are suspended on fine wires to produce a 3D 'exploded diagram' that allows race fans the chance to get closer than ever to the engineering secrets of the world's most technically-advanced sport.

There's a thread discussing this here in our Motoring forum.



---
Advertisement:


All original content copyright James Rolfe.
All rights reserved. No reproduction allowed without written permission.
Interested in advertising on OCAU? Contact us for info.