November 2006

From Matt: Apparently the Star Wars Kid has been ranked the overall most viewed video online. "A video of a pudgy kid wielding a make-believe lightsaber has nudged out a raunchy Kylie Minogue lingerie ad and Paris Hilton's X-rated sex tape as the most-watched online video of all time."

Also from Matt: This article talks about the future of the Internet and the move to IPv6. "WHAT is the internet? To some it's a bottomless resource of text, images and video. To others it's an idea that connects the electronic world without barriers or censorship."

For those Wikipedia users out there apparently it is more accurate than you may think. "A new salvo has been fired in the perennial war over Wikipedia's accuracy. Thomas Chesney, a Lecturer in Information Systems at the Nottingham University Business School, published the results of his own Wikipedia study in the most recent edition of the online journal First Monday, and he came up with a surprising conclusion: experts rate the articles more highly than do non-experts."

From Mark: Linutop is a Linux-based diskless computer. It offers a completely silent, low-power operation in an extremely small package. It has 256mb RAM, 512mb ROM, USB, Ethernet, Audio, VGA Out and runs on an AMD Geode Processor and supposedly can be expanded with WiFi capability.

Futurelooks has taken a look at HDTV's this holiday season. "So you're finally ready to ditch that 15-year-old, 21 inch, colour-distorted, sound-crackling beast of a television and trade up more deserving of your 20/20 vision. But with so many options out there, how can you be sure that you're making the right choice? We'll talk about all the options available today and help you find right HDTV for the family this Holiday."

From Kris: The MPAA in their perpetual battle against piracy is lobbying home theatre registration. ""Just because you buy a DVD to watch at home doesn't give you the right to invite friends over to watch it too. That's a violation of copyright and denies us the revenue that would be generated from DVD sales to your friends" said Glickman"

For those who are not in the know, Hardware Secrets has an article about overclocking your video card. "You can increase the gaming performance of your computer by overclocking your video card. Overclocking is a technique that makes a given hardware part to operate at a clock frequency above its standard frequency, thus increasing its performance. In this tutorial we will explain in details how to overclock your video card, with several tips and tricks."

Bit-Tech have an interesting article about why games and movies don't mix. "Final Fantasy missed the boat completely. The focus on setting up a visually stunning piece of work was realised, at the expense of any coherent storyline. The creators once again underestimated the necessity for a movie to include a plot. I even remember, back in the day, seeing an excitable kids TV presenter on Blue Peter interviewing a CGI animator about how great the lead character was because she had 70,000 individually created hairs on her head. If 70,000 hairs on your head makes you great then come have a look at me, because I have about that many on my chest, shoulders and back."

For those people with LCD monitors out there you may find this article useful. It goes through good steps to take to clean your monitor properly and avoid damaging it.




OCAU Sponsors Dominate PCA Awards (5 Comments) (link)
Thursday, 30-November-2006 16:38:15 (GMT +10) - by Agg


PCAuthority have released the results of their Reliability and Service Survey. The joint-winning shops in our Online Retailer award, PlusCorp.com.au, Secret.com.au and MegaPC.com.au all saw 92 percent+ of customers satisfied or very satisfied with customer service, delivery accuracy and value for money.

PlusCorp have of course been an OCAU Major Sponsor for nearly 5 years now and have provided hardware for our last 2 generations of server upgrades. SecretNet is also a long-standing sponsor and MegaPC are current sponsors also. Congrats to you all!




Forum Reviews (0 Comments) (link)
Thursday, 30-November-2006 03:26:03 (GMT +10) - by Agg


More forum members sharing their experiences:

Beyerdynamic DT880 headphones by xtreme2k.
Leadtek 7600GT video card by onthepulse.
512MB HIS X1800XT + Intel Core 2 by eva2000.
2GB OCZ PC2-8000 Titanium Alpha VX2 4-4-4-15 memory by eva2000.
Asus P5B Deluxe + Pentium D 2.8Ghz 920D > 4836Mhz by eva2000.
My Musix 20GB HDD mp3 player (quick review) by orrzee.




Thursday Morning (3 Comments) (link)
Thursday, 30-November-2006 02:53:33 (GMT +10) - by Agg


NSW CBDs will apparently get free WiFi, according to the Premier. The NSW state government will in early 2007 go shopping for suppliers to establish "universal coverage" of free Wi-Fi in Sydney's central business district (including North Sydney), in addition to the suburbs of Parramatta, Penrith and Liverpool and outlying cities Newcastle, Wollongong and Gosford.

TheInq have some info on AMD's quad-core CPUs, here and here. It is about to launch the Quad FX and in 2007 it will enable two quad core CPUs to work on the upcoming machines.

Sniper spotted free legal Vista copies.. but only for people in the USA, bah.

He also noticed this project to use iris-scanning in schools. An iris scan, which captures more than 250 characteristics, is far more effective than fingerprints that are based on 70 to 75 characteristics, Morton said.

FutureMark have an update to 3DMark and PCMark for Vista. Downloadable patches update 3DMark06 to version 1.1.0 and PCMark05 to version 1.2.0. A downloadable full installer updates 3DMark05 to version 1.3.0. Only scores obtained via these new versions, using approved drivers, will be used in official statistics, comparisons and services provided by Futuremark.

Today's timewaster is a Guitar Hero like game from Tenacious D.



More from slamaa:

The well known 'Tech-Daddy' from the US has set up his own website highlighting his mods. He's also appeared in two of the NVIDIA podcasts. He talks about a modder's name, the basics of modding, more modding and overclocking.

Two fairly well known American case modding companies "MNPCTech" and "KikBoxes" have joined forces to create "TheModNation". We hope to see a lot of good mods come from these guys.

For those of you who have Foxtel or digital television, ABC2 have a show called GoodGame which will have an episode on 'modding' some time in the next few weeks. Good Game is on 8:30 Tuesdays on ABC2, and past episodes can be watched online for free here.

Modding Tip of the Day:
When using dangerous power tools such as a rotary tool, always make sure to wear safety glasses!






Power Supplies, Cases and Cooling:
Spire Rocketeer IV 600w Power Supply at OCIA.
Zalman CNPS7700-Cu LED Heatsink at FrostyTech.
Scythe Mine Cooler at GideonTech.
Thermaltake & Tagan PSU Shoot-Out at HotHardware.
VIZO Voyager Hard Drive Cooler at Bjorn3D.
Noctua 120mm Fans at RbMods.

Memory, Motherboards and Video Cards:
GeForce 8800 GTX at NordicHardware.
ASUS EN8800GTX Graphics Card at Maxit.
ECS KN3-SLI2 motherboard at Motherboards.org.
Intel Quad Core Processor at MadBoxPC (translated).
Radeon X1950PRO vs. GeForce 7900GS at TweakTown.
Biostar TF680i SLI Deluxe motherboard at HardwareZone.
Epox MF 570 SLI motherboard at MadBoxPC (translated).
Sapphire Radeon X1300 XT at ThinkComputers.
MSI P965 Neo vs ECS P965T-A motherboards at ChileHardware (translated).

Multimedia:
Philips SRU9600 Universal Remote Control at HardwareZone.
Belkin F1PP000GN-SK Wi-Fi Phone at BuzzMeBaby.
TechniSat HD-Vision 32 32in LCD TV at TrustedReviews.
X-Micro F610 Music Video Player at RbMods.
Microsoft Zune at DigitalTrends.
Icemat Siberia In Ear Headset at BigBruin.
Dark Messiah Might and Magic game at GamePyre.
Microsoft Zune Hands-on at DigitalTrends.
T-Mobile Vario II at UKGamer.
X-Micro Super G Networking at OverclockersOnline.




PC Database (3 Comments) (link)
Wednesday, 29-November-2006 13:06:29 (GMT +10) - by Agg


It's been a while since we've checked out the PCDB. Here's a dozen classic entries:






Cooling:
Panaflo L1A Fan w-RPM Sensing at PCApex
Akasa AK-873 AMD Athlon64 Heatsink at Frosty Tech
RAPTOR-Gaming M3 (German) at Cooling Station
SilverStone FM92, FM122 Fans and FP33 Fan Controller at PCApex

Cases and Power:
Thermaltake Soprano VX Computer Case at Tweaknews
Enermax Galaxy 1000w Quad-SLI Power Supply at Virtual Hideout

Motherboards and Memory:
MSI K9N Neo-F Socket AM2 motherboard at RBMods
ASRock ConRoe945G-DVI Motherboard at Legit Reviews
Super Talent T800UX2GC4 DDR2 800 Memory at Technic3D
OCZ DDR2 PC2-6400 ATI CrossFire Certified Edition at 3dGameMan

PCs:
MSI MEGA mPC 945 Barebones Small Formfactor PC at PCStats
TWINHEAD Durabook 15D at Cowcotland

Graphics Cards:
MSI RX1650XT-T2D256EZ at HardwareZone
HIS X1950Pro IceQ3 Turbo at Bjorn3D

Misc:
Sanyo Xacti VPC-CA6 at Hardware Zone
Kingston DataTraveler Secure Privacy Edition at BIOS
Nokia 5300 XpressMusic Mobile Phone at techARP
Logitech MX Revolution at XBitLabs




Tuesday Evening (12 Comments) (link)
Tuesday, 28-November-2006 18:09:50 (GMT +10) - by Agg


Want to win a GeForce 8800 GTS video card? CoolerMaster are giving you the chance, simply for telling them your opinion of their power supply products. This survey event is held exclusively in Australia and New Zealand area by Cooler Master Inc.

NewScientist cover some cool new inventions, including headphones using your body as the wiring. Just a few millionths of an amp flow through the wearer's body, so there should be no nasty tingling effect.

AMD are apparently launching their 65nm A64 X2 CPUs on the 5th of December, according to Digitimes. The reason behind the launch, which is called earlier-than-expected, is said Dell's considerable consumption of AMD CPUs that caused the CPU shortage at the clone market.

America's Supreme Court will take a look at the problem of junk patents. To land a patent, an invention is not supposed to be obvious to a person of "ordinary skill" in the same field. Making that distinction, however, has proven tricky in cases where pre-existing inventions are combined to create ostensibly new ones.

Here's a cool PC-into-Apple mod. What do you do with a gutted Apple Studio display CRT with no electronics in it?

Xerox address the issue of transient documents, which are printed and then pretty much immediately discarded. Their solution? Paper upon which the printing "disappears" within 16 hours, so it can be re-used. The project is still very much in a laboratory phase, he said. The researchers are still trying to refine the process, both to increase contrast and to extend control over the lifespan of the print process.

A new high-density paper-based storage method is also doing the rounds today, but plenty of people are saying it's bogus.




NSW Severe Thunderstorm Warning (18 Comments) (link)
Tuesday, 28-November-2006 16:42:51 (GMT +10) - by Agg


Details here. LARGE HAILSTONES, DAMAGING WIND, VERY HEAVY RAINFALL and FLASH FLOODING. Might want to move your car under cover if you're in Sydney or north-eastern NSW! I'm south of the warning area but the wind is picking up and it has that really heavy pre-storm feeling about it..

Edit: warning cancelled!



From Daniel: Apparently 9 out of 10 emails are spam according to a study conducted by a US company. "The number of "spam" messages has tripled since June and now accounts for as many as nine out of 10 e-mails sent worldwide, according to U.S. email security company Postini. As Christmas approaches, the daily trawl through in-boxes clogged with offers of fake Viagra, loans and sex aids is tipped to take even longer. "E-mail systems are overloaded or melting down trying to keep up with all the spam," said Dan Druker, a vice president at Postini."

From Luke: According to this article Apple may be looking at using heatsinks that generate power. "Apple is currently in talks with Eneco - an engineering firm - to use a new Thermal Chip which is said to convert heat into electricity, bouncing the free electrons of hot metal against cold metal to capture the resulting energy."

Technibble has an article about investigating hard drive failures. "One of the most hazardous, annoying, and generally panic-inducing failures that happen on any computer are hard-drive failures. In this article Technibble looks at the multiple ways hard drives fail and how to avoid data loss in the future."

From Kris: According to the SMH, Bigpond has "lost the plot" on net neutrality. "The net neutrality debate has begun in Australia, with BigPond hinting that it will start prioritising internet traffic according to the type and source of the data. But Internode CEO Simon Hackett has blasted BigPond, saying it has "lost the plot" - misunderstood the Australian market or miscalculated its business model."

From Yonas: Here is a really cool case mod: lots of detailed pics and description of construction.

Buyers beware: This rather unusual article points out a good reason why you should be careful when making large purchases. "The couple paid about $1,600 for a camcorder at a Best Buy store in the St. Louis suburb of Ellisville last week. They said when they opened the box, they found something they hadn't pictured: a jar of Classico pasta sauce where the camera should have been."

Cheers guys for sending me all that news.



Here's an interesting one, it's a fully custom made dragon head with a computer inside. It comes from one of Sweden's most prolific modders GoTaLL.

Here's another custom job, with lots of nice metal and plex work: Hanger 101.

Also on Bit-tech a mod based on EA's new release Battlefield 2142.

In our very own Modding forum we have some interesting mods going on too.

From aiKzo6 we have Project_Black_Tower.

From MrSmith is Project LC17.

Heres a weird one from Beavy, a vacuum cleaner case mod.

Hooblah has this mod going on inspired by Defyant's HP case mods.

AND finally im going to plug my current two mods, the Pirate Theme and Project Drift.



Power Supplies, Cases and Cooling:
Akasa Power+ 650W Power Supply at PCPer.
Thermaltake Toughpower 750W Modular Power Supply at ThinkComputers.
Noctua Cooling Solutions at 3DGameMan.
SilverStone Crown CW01 case at Phoronix.
Zalman Fatal1ty FC-ZE1 Champion case at Pro-Clockers.
Antec''s Fusion HTPC Case at OCModShop.
Apevia X-Discovery Case at XSReviews.

Memory, Motherboards and Video Cards:
ASRock AM2XLI-eSATA2 PCIe SLI AMD motherboard at OCInside.
ASUS EAX1650XT 256MB graphics card at Hexus.
Abit NF-M2 nView AM2 Micro-ATX motherboard at Virtual-Hideout.
Intel P965 Motherboartd Shootout Part 2 – Gigabyte, ABIT and Biostar at Tweaktown.
High End DDR2 Memory Roundup - Corsair, OCZ, Mushkin and Team at Madshrimps.

Other/Misc
SteelSeries SteelSound 5H v2 headset at TechPowerUp.
Asus WL-700gE NAS Appliance at TrustedReviews.
Shuttle XPC X100 small form factor system at TrustedReviews.
Alienware Area-51 7500 system at DigitalTrends.
Sagem My600v handset at TrustedReviews.



For people interested in Science you can download Dr Karl's Great Moments in Science audio and his weekly show on Triple J. You can also get these on Itunes automatically.

Be careful Firefox 2 users as there is a security flaw which could leave passwords vulnerable to hackers. "The new flaw is in the Password Manager feature of the browser, which stores log-in details for websites so that users do not have to input them every time they visit a protected website. Users are vulnerable because the Password Manager fails to verify that the URL is legitimate. The flaw was discovered by Robert Chapin of Chapin Information Services and seems to affect all versions of Firefox, and may also affect Microsoft's Internet Explorer."

DansData has some more letters. "In this edition: Staticky screens, another dodgy car gadget, audiophile insanity, ground loops, and a dude who thinks Dan sucks."

ExtremeMhz takes a look at Vista RTM and Office 2007. "Final RTM versions of both Windows Vista and Office 2007 have spread like wildfire on the net. Despite its scheduled standalone product release of January 30th 2007, both have been leaked and have managed to make their rounds on the net. We've got both, and have installed and played with them for a while now. In this short article, we not only show you some screenshots of the final RTM builds, but also provide an overview on both, briefly touching hardware support, current software support, pricing, versions available and more."

TheTechLounge has a Midrange PC Buyers Guide. For those interested in buying a PC you can also check out the Wiki Article on parts selections.

From Matt: Back in the Dot Com boom a lot of people became very rich. This article delves into what happened to all of these millionaires and what they are doing now.

Futurelooks interviews the NXZT lead designer. Some of you may know the NZXT brand name by the cases they put out. Especially their signature model that resembled the head of "Optimus Prime". We had a chat with NZXT's Lead Designer and Global Product and Marketing Manager, Johnny Hou to find out about the man behind the cases and what it's like being the boss of people older than you."

Sophos has announced a version of their security suite compatible with Windows Vista. The interesting thing about this is that Microsoft doesn't want companies like Sophos making their programs for Vista. Forsyth said that earlier issues around Microsoft's PatchGuard security product, which blocked security vendors from Vista's kernel code, had not affected the roll out of the product. "We didn't have a problem because we approached [Vista security] in a different way. We get to files before they reach the kernel, before a file is unpacked; we look into it and analyse it," he said."



There wasn't much in the news box today, had to go out trawling. Remember, if you see something news worthy email it to us.

PC Components:
ATI Radeon X1950 Pro at Lost Circuits.
Abit AW9D-MAX Motherboard at BonaFideReviews.
Seagate Barracuda 750GB ES at Techgage.
Gigabyte GA-P965-DS3 motherboard at Neoseeker.

Multimedia:
Nikon D40 camera at Crunchgear.
Blackberry Perl at XYZ Computing.
Super Talent MEGA Screen 2GB Mp3 Player at Overclockers Online.
Warhammer 40,000: Dark Crusade at Bit-Tech.
Canon PowerShot G7 camera at DPreview.
Logitech X-530 speakers at Neoseeker.

Other/Misc:
Corsair HX620W Power Supply at OCTools.
SilverStone Temjin TJ08 at Phoronix.
Logitech Harmony 670 Universal Remote at Digital Trends.
Zalman Fatal1ty FC-ZE1 Case at OCIA.
Black Ice GT-Stealth Radiator at Technic3D.
Sabayon Linux 3.2 at Techgage.



Bit-Tech has an article about the new Office 2007. ""Changing Office's layout is a big deal - it's like taking the desktop away from Windows. It's still the same system under the hood, but a huge part of how you used to use it is now gone. I think the best way to describe working with it is like learning a dance - you know that you can move your body, and that there is no reason it can't do that, but the attempt provides little more than a laugh for your friends as you fall on your face. It takes time, patience, and lots of practice to not look like a complete buffoon."

Here is a video showcasing the PSP's features added in the latest firmware. Here is another cool video of a remote control Jumbo Jet airliner, its massive for a model.

For users of Gmail you can improve the security of your session by logging into Gmail via SSL simply by going to "https://gmail.com" instead of "http://gmail.com".

Those of us who require use of a wheelchair may soon be able to go offroad. "It may look like some oversized BattleBot, but the Tank Chair is a rugged, off-road wheelchair that lets anybody with leg injuries "get back to nature." Each chair is custom built and can take on any type of terrain."

For people who are interested in upgrading to Vista, there is some good information here. "The consumer release of Microsoft's Windows Vista is just around the corner and WindowsAtoZ.com has a complete guide to upgrading a computer to Vista or buying a new computer pre-loaded with Vista. You'll want to take a look at this before you do anything."

APC Magazine has interviewed somebody from a new company legally offering movie downloads over the internet. "The concept is unique – purchasing a title from ReelTime gives the user access to three digital files. The first two are WMV – one for playback on a PC or laptop, and the other is suitable for playback on a Windows Plays4Sure-compatible portable device. The third file is used to burn the movie securely and legally to DVD (up to three times), which you then own."

A couple of timewasters today. One is an example of Conway's Game of Life which can be found here, a Sniper game here and from Jonanna: Slickball, a game where you navigate a ball around a map collecting jewels.



PC Components:
Sapphire X1650 Pro 256 MB at TechPowerUp.
Hiper Type R & Type M 730W Power Supplies at 3DGameMan.
Cooler Master iGreen-Power 500W Power Supply at TweakPC.
ECS P4M800Pro-M Core 2 Motherboard at OCWorkBench.
ASRock 4CoreDual-VSTA Motherboard at OCWorkBench.
Gigabyte GA-945G-S3 Motherboard at OCWorkBench.
NVIDIA GF8800GTX at OCWorkBench.
Intel Kentsfield QX6700 Quad Core CPU at OCWorkBench.
NVIDIA nForce 680a SLI and nForce 680i SLI at OCWorkBench.
ECS PX1 Extreme at HardOCP.

Other/Misc:
Apack Zerotherm CF900 Socket 775 Heatsink at FrostyTech.
CoolIT Systems Freezone CPU Cooler at PCApex.
LTB Magnum USB 5.1 Headphones at Phoronix.
Biostar iDEQ 250N Small Formfactor Barebones at PCStats.
Shuttle P2 3700 XPC at HardOCP.
Medieval 2 Total War at Bit-Tech.



There is a bit of news on the CPU front. Intel is set to strengthen its Core 2 lineup mid next year. Models such as the high end E6850 will be introduced with a 1333Mhz FSB. Low end products such as the E4400 will have a 800Mhz FSB.

Apparently there are still persistant AMD CPU shortages. "The Chinese-language Apple Daily cited distributors as saying there is still no breakthrough in AMD CPU supply and motherboard makers as noting the Intel CPU shortage seems going to ease. Motherboard makers indicated that both Intel and AMD informed them the tight CPU supply is expected to ease in late November, the paper said."

According to X-bit Labs, you should not buy a High Definition player today as neither Blu-Ray or HD-DVD has clearly come out top and there is a good chance that one of the formats may go the way of the Betamax.

One of the most exciting features of the new Microsoft Zune is the ability to share media files between devices. However DRM is applied to transferred files restricting the amount of plays that can occur. However it seems that somebody has come up with a crude hack to circumvent this restriction.

Some keen people have managed to get Windows XP on the PS3 within Qemu which runs on Linux.

Some of you may remember "Monad", the supposedly new super duper command line replacement for Windows Longhorn. Monad was plagued with security problems and was eventually dropped from the OS but is now available as "Windows Powershell". It can be run on Windows XP Pro and is free, however you must have the .NET Framework 2.0 installed.

A new type of mouse is set to be released in Japan by December. It is designed to be used for presentations and has designed features similar to a gun including a trigger for a button.



According to Tweaktown Nvidia forceware drivers have problems with thermal management. "Today we'll tell you about the death of an nVidia GeForce 7900GS graphics card and how we think it could have been avoided by better and more thoroughly-tested Windows Vista ForceWare drivers. It seems to be a major blunder by nVidia and we feel as if it is important enough to alert our readers about the issue."

For the photography buffs out there, TrustedReviews have a tutorial about digital camera shutter speeds. "To get the most out of this tutorial you really need a camera that allows manual control over shutter speed. Ideally this should be either full manual or shutter priority exposure, although some snapshot cameras do have an option for longer shutter speeds."

Tweaknews has an article about the lowly computer technician. "PC support companies build their business on the backs of high school and college graduates, the people who get a job just to get by until something better comes along. These people are called hardware technicians; they bare huge responsibility and work for low pay, often for little better than minimum wage. Hardly any of these people take their job seriously and those that do are usually looking to get into a more prestigious field like Network Administration or Security."

The US Copyright Office has apparently granted rights for those who want to use and mod abandonware. "Here's something abandonware enthusiasts can be thankful for: the Library of Congress yesterday approved six exemptions to US copyright. The one most pertinent to gamers is that, for archival purposes, copy protection on software no longer being sold or supported by its copyright holder can be cracked."

Anandtech have a roundup of the best Geforce 8800 cards. "The G80 itself is reason enough for NVIDIA to be proud; widespread availability is merely icing on the cake. As we saw in our review of the 681 million transistor GPU, even a single GeForce 8800 GTX is able to outperform a pair of 7900 GTX or X1950 XTX cards running in SLI or CrossFire respectively. The chip is fast and on average an 8800 GTX seems to draw only 8% more power than ATI's Radeon X1950 XTX, so overall performance per watt is quite strong."

Bit-Tech has posted a really cool Half Life 2 mod for the Xbox 360. Speaking of cool mods, there is a lot going on in our modding forum here, here, here and here.

For those interested in buying a colour laser printer, Toms Hardware has a good roundup of some. "Sales of color laser printers are expected to increase by 20% annually in the years ahead, while monochrome laser printer sales remain level. What's happening with color laser technology parallels the history of inkjet printers, but on a smaller scale."



PC Components:
ATI Radeon X1950XTX CrossFire at Bjorn3D.
Crucial Ballistix Tracer 2GB at Legion Hardware.
ATI X1950 Pro Crossfire at Tbreak.
Zalman ZM600-HP 600w Power Supply at Hardware Secrets.
Corsair HX620W Modular PSU at PC Modding Malaysia.
Cooler Master Real Power Pro 850W at Technic3D.
DFI LANParty 590 board at Bit-Tech.
SIS 671FX Reference board at OCWorkBench.
Foxconn P9657AA motherboard with Core 2 Quad support at Hexus.

Cases and Cooling:
OCZ Water Cooled Memory Modules at Legit Reviews.
CPU Cooler Round-Up at Tech Arp.
Jetart NC3300 Cool Stand at XS Reviews.

Other/Misc:
Bully for Playstation 2 at RBConsoles.
Neverwinter Nights 2 at Trusted Reviews.
Toshiba Qosmio G30-102 at Trusted Reviews.
Netgear Powerline HD Ethernet Adapter at BIOS.
Toshiba Regza 32WLT68 32in LCD TV at Trusted Reviews.
Kyocera Mita FS-C5015N at Trusted Reviews.
Speed Link Cyclon Webcam at XS Reviews.



VIA Arena has an article helping you choose your version of Windows Vista. "At a glance, here is a list of features that are not in every edition of Windows Vista. If the table cell is highlighted in blue then the corresponding features are in the corresponding edition of Vista. This should be your first place to look. If there are features you need or want you'd better get the edition that has them."

The Daily Mail has an article about a woman who has health problems because of her wireless. "Sufferers say the electro-magnetic waves emitted by wireless computer networks - wi-fi - leave them feeling exhausted, nauseous and sleepless."

Here is an amusing and interesting page showing a variety of console "screens of death".

Tweaktown have an article analysing the performance of the new ATI Catylist 6.11 drivers.

Crestock has a nice photoshopping competition with big prizes for the winners including whole computers and monitors.

A new version of Nero is out which can be found Here.

For those thinking of buying a case in the coming months, ThinkComputers has a case buyers guide for the holiday season.

Some people over at Nordic Hardware have done some really cool overclocking, managing to get a 8800GTX past the world record.

ThinkGaming has a review of Fight Night Round, a PS3 game that really shows off the graphics capability of the PS3.

Here is a cool video of some explosive reactions between Alkali metals and water.

Post if you find a broken link.



PC Components:
PowerColor Radeon X1950 XT at HardwareZone.
HIS X1650XT 256MB iSilenceII at 3DGameMan.
ASUS 680i Striker motherboard preview at Bit-Tech.
Super Talent 2GB PC2-8000 DDR2 at Virtual-Hideout.
Ultra Box nForce 4 barebone kit at Modders-Inc.
Zalman ZM600-HP 600w Power Supply at TweakNews.
Logitech G7 mouse at TechGage.
Gainward Bliss 7600 GT at Technic3D.
OCZ EvoStream 600W at TechPowerUp.
PNY Verto GeForce 7950 GT at SharkyExtreme.
First AMD 690G mainboard at OCWorkBench.

Cases and Cooling:
Gigabyte 3D Aurora 570 Aluminum Chassis at PCStats.
Triumph Macs 7131-i CPU Heatsink at Technic3D.
nPowertek NPH 775-1 Socket 775 Heatsink at FrostyTech.
Vigor Monsoon II TEC CPU Cooler at PCApex.
Noctua case fans at ReviewDesk.
Evercool PT02-9232CP Heatsink at FrostyTech.
Zalman Reserator 2 at Guru3D.

Other/Gadgets:
OCZ Roadster 1 GB flash drive at TechPowerUp.
Cyber Snipa Mouse and Pad at GideonTech.
Brother DCP-750CW printer at BIOS.
Microsoft zune at 3DGameMan.
Epson PictureMate 280 printer at BIOS.
USB to SATA/IDE Universal Kit at OverclockersOnline.
Icemat Siberia In Ear Headset at ThinkComputers.
Jetart CK6000 HDD Protector at XSReviews.
Jetart Laptop Stand at OzCaseModz.



From mpot: Microsoft have released a Windows update to support daylight savings for Western Australia, as our politicians recently decided to have a three year trial, despite three referendums against it! With less than two weeks until the trial starts on 3rd December, many companies will be busy testing applications and systems, to ensure the DST transition doesn't break them.... The patch is available from here.

There's a little more on the Novell-Microsoft deal (mentioned on the recent podcast ep) here on ArsTechnica and here on ZDNet.

Frostytech have an interesting at-a-glance ranking of CPU coolers by noise, heat, etc.

From Silicon Angel: Came across this today on the Logitech site. Looks pretty cool. Checked out some supply websites 'cause I haven't heard anything about it yet, and expected release is mid January, with a RRP of AUS$350. Extreme Tech have a review of it here. With the inbuilt touch-pad, this looks to be the ultimate multimedia keyboard for the lounge room... Just a pity it will cost half as much as your media centre PC!!

Nick spotted this story about a revolutionary power chip that can apparently turn heat into electricity. "This chip compares with the invention of the transistor, or the TV, or the first aircraft," he says. "It is a genuinely disruptive technology."

TheInq played with a few AMD CPUs. We decided to test a single core CPU, and two dual core CPUs to see what you get for your money. We performed a massive test with two separate graphic cards and two different test setups.

A Sydney company has made an online "stranger danger alert" for parents concerned about the online safety of their kids, thanks Matt. ChatAlert, once installed on a computer, discretely monitors activity within chat rooms and programs such as MSN Messenger, and alerts parents by email or SMS the instant it detects foul play.

Anandtech looked at a few new storage products recently. Here's a quick look at our storage and media products today with a follow up shortly featuring memory, audio/video, and motherboard items.

Xbit continue their PSU roundup. We would like to discuss another 10 power supply models from Hiper, Mushkin, OCZ, Seasonic, Silverstone, Zippy and Zalman.

TomsHardware meanwhile consider four MicroATX mobos for Core2Duo CPUs. So if you seek a platform to power your new office or multimedia PC, the four MicroATX contenders we review from Asus, Foxconn, Gigabyte and MSI are worth a look.

SilentPCReview report on the EnergyStar Computer Spec 4.0 which has been recently finalised. How has the new spec been changed since the original proposal, and how will it affect the industry and the computer consumer when it comes into effect July 20, 2007?

Teddy sent in this dark movies timewaster. Find 50 "dark" movies hidden in a big picture, quite a cool idea. Another timewaster for today is paper-plane throwing from Mr.Sinister.. I found this one pretty annoying. Also, Oil Fight from Eroda.




Ashes 2006 (0 Comments) (link)
Thursday, 23-November-2006 14:23:16 (GMT +10) - by Agg


The first match of Australia's re-claiming of The Ashes from England is underway. Keep on track of things via this thread in our Major Sporting Events forum!




OCAU Podcast Episode 22! (0 Comments) (link)
Wednesday, 22-November-2006 22:36:51 (GMT +10) - by Agg


Episode 22 of the OCAU Podcast is now available for download. In this episode Sciby, Andypoo and I chat about a range of topics including YouTube+Google, new video cards and CPUs, rFactor, wireless stuff, Novell+Microsoft, Vista pricing etc.

You can grab this week's episode via iTunes here (you might need to subscribe (free!) in iTunes before you can see the new episode), or download the files direct from our server:

Normal Quality - 15.7MB
High Quality - 33.8MB
High Quality MP4 - 21.8MB

If you prefer the raw RSS feed, you can get that here, or an XML version here.

Comments in this thread please!



Graphics Cards:
XFX GeForce 7900 GT at Modders-Inc.
3 7600GTs at Metku.
HIS X1650 Pro IceQ Turbo at HotHardware.

Cooling and PSUs:
Ultra Products X-Connect 2 550W at PCApex.
Thermalright Chill Factor Thermal Paste at BigBruin.
Apack Zerotherm CF800 Socket 775 Heatsink at FrostyTech.
Mini-Cryogen Cooling System at XBitLabs.
ATX PSU Roundup 5 at XBitLabs.

Sound and Audio:
Razer Barracuda AC-1 Gaming Sound Card at Phoronix.
Philips GoGear SA9200 MP3 Player at DigitalTrends.
Altec Lansing FX5051 5.1 Speaker System at XYZ Computing.
iAudio Cowon T2 MP3 Player at HardwareZone.

Other/Misc:
Apple Macbook Core 2 Duo laptop at Macworld.
Gateway FPD2485W 24in LCD Monitor at DigitalTrends.
Logitech MX Revolution Wireless Laser Mouse at TheTechLounge.
Olympus MJU 725 digital camera at Internode.
QPAD EC-R Mousepad at RBMods.



It is quite warm, hopefully it will cool down soon get some rain :). Ooooh, orange sky, I hear thunder.....

From Matt: Apparently Google shares have hit $500. I suppose this makes Googles stockholders very happy, and myself very left out as I am not one of them. Continuing a recent surge driven by Wall Street's high expectations for the company, Google's shares rose $US9.67 ($A12.57), or nearly two per cent, to $US504.72 ($A656.12) in morning trading on the Nasdaq Stock Market.

An unusual concept for vending machines is set to appear in the next couple of years. Zoom Systems is the brainchild of Gower Smith, an Australian-born San Francisco-based entrepreneur, who in the late 1990s thought of selling printer cartridges from a vending machine. Mr Smith took the idea to San Francisco in 2000, and now Zoom Systems' robotic machines sell everything from acne cream to iPods.

This Ebay auction gave me a laugh. Reminded me of the post I saw ages ago which went along the lines of "I have a P3 machine and a friend gave me a P1, where do I plug it in to get a P4???".

Apparently Steven Spielburg aint too happy about his movies being viewed on portable video players. "That's one medium where I have to draw the line," he said. "We'll shoot for television and the movies and let there be a wide gap" between that and the small 3-inch screen. He also said that he felt that people are social animals who will choose to go out to a movie rather than watch a show on widescreen.

Reading this and this should give you a laugh.




Music from TheRes (0 Comments) (link)
Wednesday, 22-November-2006 16:33:08 (GMT +10) - by Agg


How about an afternoon musical interlude? Trilby from Perth band The Resonance sent some along for OCAU's enjoyment. This is the audio demo Trilby and Bec of The Resonance took to the recent MusicOz awards in Sydney. It's a 23 minute mixup of Res tracks and new ideas. For some pics of the trip check out Trilby's blog. It should play on iPods, some phones, Quicktime, Macs, iTunes or Foobar2000. Works fine in Winamp here too. More stuff on their site.

Grab the 10.5MB 23min file here!




Wednesday Afternoon (6 Comments) (link)
Wednesday, 22-November-2006 14:21:06 (GMT +10) - by Agg


Word on the street is that nVIDIA's GeForce 8800 can fold too, lifting the limitation from ATI cards only. Remember, OCAU's Folding team is number 24, still 2nd in the rankings.

I don't know why this is so cool, but it is. Brian sent in these videos of an uber-blender taking on (and beating) things like marbles, broom handles, cans of coke, etc.

PopSci pulled apart a Wii and broke it in the process. Dang.

The ArsMasters take a closer look at AMD's GPU/CPU fusion. In this figure, if you were to substitute the word "CPU" for "GPU" and "L2 cache" for "buffers," then you'd have a block diagram of an Athlon64 x2. In other words, this particular rendition of Fusion (there may be others) seems to be a pretty straightforward replacement of a CPU core with a GPU core.

They also have an interesting article where US-based television/movie corporation CBS say online video is not the enemy. Meanwhile, CBS conducted a poll on online viewing habits and found out that at least half of those online views were of shows the user had never seen on television, and often became a new fan of the show. That suggests that Internet video services are expanding the networks' audience rather than cannibalizing it, while giving existing audiences an additional medium in which to find shows they missed.

Having said that, in Australia it may end up being illegal to own an iPod, according to SMH. Senators from both the Labor and Democrat parties have spoken out against the changes, noting that the government is trying to push the long, complex bill through parliament before it's been properly examined.

Here's an interesting one: AMD make Opterons, sell them to HP, who put them into Blade servers, then sell them back to AMD, who use them to design CPUs, which they sell to HP, who put them in servers..



Apparently the ageing DNS is due for an upgrade. However some say that even a minor change can cause chaos. "The internet is like a fifteen story building, and with international domain names what we're trying to do is change the bricks in the basement," he said. "If we change the bricks there's all these layers of code above the DNS ... we have to make sure that if we change the system, the rest is all going to work." At present there are 37 possible characters that can be used in domain names, but if non-English letters are allowed, this number would rise to 50,000 or more, said Twomey.

Hexus has some coverage from Dubais' Glitech show. Thermaltake, Asus, Acer, Jabra, Creative, irritating freebie, HP.

Futurelooks at the Xbox 360 and how it might just be better value than the other two this holiday. On a similar note HardcoreWare has an article about the Xbox and PS3 from the perspective of the game developer.

Buzz Me Baby has an article for people who want to record phone calls using Skype. One of the easiest and cheapest (and undetectable) ways to do this is to use Skype, the popular internet phone call software. In this guide, we'll show you how to get setup and start recording phone conversations through your computer." Probably illegal if you don't let the other party know you're recording.

Yet more coverage from the PS3 and Wii at OCModShop, News.com.au, OCModShop, Videogamesblogger and at Bloomberg.

Bluetomorrow has an article about the sheer amount of bluetooth devices seen at this years CES.

Apparently scientists have found a way to use cottonseed as a food by reducing the amount of a poisonous chemical within the plant. Scientists have found a way to use the cotton plant, long a source of fiber for clothing but inedible by humans, to feed potentially half a billion people a year.



PC Components:
ASUS P5N32-SLI Premium at Bjorn3D.
HIS Radeon X1650 XT IceQ iTurbo at Hexus
Gigabyte GA-965P-DS3 at LegitReviews.
GIGABYTE GeForce 7900GS at Motherboards.org.
Abit AN9-32X AM2 NVIDIA 590-SLI Motherboard at Virtual-Hideout.

PSUs, Cases and Cooling:
Antec Nine Hundred case at Bit-Tech.
NZXT Zero case at at Phoronix.
Thermaltake Mozart Tx Entertainment Center Case at PCPer.
Cooler Master Eclipse CPU Cooler at ThinkComputers.

Systems:
Asus G1 and G2P gaming notebooks at TBreak.

Other:
Cool screen at Tbreak.
Kodak EasyShare Z710 digital camera at TrustedReviews.
Vodafone USB Mobile Connect Modem at TrustedReviews.



PC Components:
ASUS 7950GT 512MB video card at Techgage.
nVidia nForce 680i SLI Chipset at Tweaktown.
OCZ PC2-9200 FlexXLC with Hybrid Cooling Solution at OCZ.

PSUs, Cases and Cooling:
Akasa AK-960E Socket 775 Heatsink at Frostytech.
Corsair HX620W Modular Power Supply at PCStats.
Swiftech MCW-RAMcool VGA Memory Waterblock at OCIA.
Thermaltake Orchestra at TechPowerUp.
NZXT Adamas Premium Aluminum Chassis at BigBruin.
120mm Fan Comparison at Madshrimps.

Systems:
Apple's 24" iMac: at SilentPCReview.
BenQ Joybook S73G laptop at HardwareZone.
ASUS Z83D Notebook at XBitLabs.
Acer Aspire 5654WLMi Notebook at XbitLabs.

Other:
Samsung YP-K5 music player at UKGamer.
2006 Holiday Gift Guide at DigitalTrends.
Updated Hardware Leaderboard at PCPerspective.
Anno 1701 game at TweakPC (translated).



PC Components:
eVGA nForce 680i SLI LGA775 motherboard at Hexus.
ASRock ALiveNF6G-DVI Micro-ATX Motherboard at Virtual-Hideout.
Pertelian X2040 V4 USB LCD at Viper Lair.
MSI Geforce NX7900GTX 512MB GDDR3 PCI-E Video Card at Futurelooks.
PSU mini roundup at ChileHardware (translated).
D-Link DNS 323 at TrustedReviews.
Crucial Ballistix Tracer DDR2 PC2-5300 at LAN Addict.
Gigabyte Radeon X1950 Pro at Legion Hardware.
Foxconn 6100M2MA-RS2H Motherboard at TecCentral (translated).
Sony Vaio UX180P UMPC at ChileHardware (translated).
RAID Technology at ASE Labs.

Cases, PSUs and Cooling:
Thermaltake Silent Water All-in-One Liquid CPU Cooling System at Tweaknews.
Lian Li PC-B20A ATX Cas at Bjorn3D.
nter-Tech NitroX 750W PSU at Technic3D.
Cooler Master Aquaviva at TechwareLabs.

Multimedia:
Philips 42PF5421 42in LCD TV at TrustedReviews.
Netgear SPH101 Wi-Fi Internet Phone at Buzz Me Baby.
HTC S310 Windows Mobile Smartphone at TrustedReviews.

Games and Software:
Medieval 2: Total War at TrustedReviews.
Battlefield 2142 at Gamepyre.
Gears of War at TrustedReviews.




Photography Focus (0 Comments) (link)
Monday, 20-November-2006 21:30:09 (GMT +10) - by Agg


There's always loads of interesting stuff happening in our Photography Forum - I thought I might highlight 3 recent gallery threads with a speedy theme: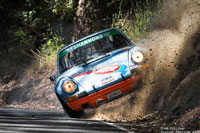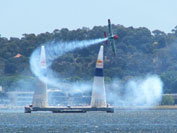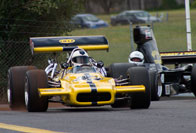 Click each pic for a thread! L to R: MWP, Nitrov8, Smeegles





A couple of OCAU users have helped to organise the Childs Play charity fundraiser, information thread can be found here!

Remember the Optimus Keyboard?. Apparently they will be accepting pre orders on December the 12th.

Over at NordicHardware somebody has done some extreme overclocking on the 8800GTX.As the first person he has managed to push the card over 900MHz GPU, from 575MHz at stock, while the memory was running at 1240MHz up from 900MHz. That GDDR3 would be an disadvantage has proven to be somewhat of an overstatement.

Over on this site there are some Photos of all number of things. Speaking of cool photos, there is a lot of good shots happening in our own Photography Forum.

From Zulu: Apparently the Zune is currently not supported by Windows Vista. "This operating system is currently not supported by Zune," reads an error message when trying to install Zune software on the latest versions of Microsoft's own Windows Vista operating system.

From Hasse: In regards to a previous link about TMS Solid State Hard Disks, apparently Eve Online a MMORPG is has upgraded its server farm to use this new technology. Eve Online is a mmorpg with one cluster serving the entire world hitting 30k simultanous players every week and growing. They just upgraded their cluster to 168 64bit nodes with 2 64Gigabyte RamSan.

Techcrunch has an interesting article about the future of DRM and the possibility of developing a Music Tax. Jenner wants the government to step in and save big labels. He's calling for a mandatory monthly tax in the European Union on broadband Internet and mobile phones of around €4/month that allows consumers to download and consume all the music they want without DRM. Payments will be made to rights holders according to popularity of music - if a song is very popular, it will get a higher percentage of total fees collected.

This site has some interesting pictures of a mouse made out of stone.

Toms Hardware has an interesting article about the plausibility of wireless power. Forgetting to recharge that cellphone at night or forgetting the power cable for your notebook or iPod on a business trip are annoyances we have learned to live with. But it appears that researchers from the Department of Physics and Research Laboratory of Electronics at the Massachusetts Institute of Technology (MIT) have found a way to recharge mobile devices wirelessly.

Apparently the PS3 is failing to live up to expectations. With Overheating, bad HD upscaling, riots, and lack of stock.



Cases and Cooling:
Zalman Fatal1ty FC-ZE1 Chassis at Virtual-Hideout.
Thermaltake LANBOX case at OverclockerCafe.
Vizo Orbiter HDD Cooler at DragonSteelMods.

PC Components:
OCZ Evostream 600W PSU at RBMods.
Powercolor X1650 Pro at OverclockersOnline.
Asrock 4CoreDual-VSTA motherboard at OCWorkBench.
ASUS Lamborghini VX1 Notebook at HotHardware.
Asrock ALiveNF6G-DVI AM2 motherboard at ProClockers.

Games and Software:
Dawn of War - Dark Crusade Game at Technic3D.
Gears of War at HardOCP.

Gadgets:
CZ Technology Mega-Kart 8GB USB Flash Drive at BigBruin.
Sennheiser MX 550 earphones at DVHardware.




SiSoft Sandra XI (11 Comments) (link)
Sunday, 19-November-2006 20:45:18 (GMT +10) - by Agg


SiSoftware have released a new version of their popular system information and benchmarking program. We have a copy of the free version available on our mirror page:



Click for OCAU's Sandra Mirror page!





OsWeekly has expressed its concerns about Vistas resource usage. To be honest, I believe that the video card requirements will prove to be the biggest single challenge for Vista adoption this late in the game. Unlike XP, where you could slide by with very little computer resources, Vista is not going to be so forgiving.

With new optical disk formats, Ecoustics has an article talking about the future of both formats and the better of both. The one wild card is a high-definition DVD player or discs that feature both formats. According to Bajarin, such a player would ease consumer fears and spur some demand. However, Bajarin notes that a multi-format player is "by no means the optimal way to approach this problem. The ideal solution is for the two groups to come together, like they did with the CD formats, and create a single player/recording format or platform that meets the needs of all consumers."

Apparently Nvidia will not be releasing Windows Vista drivers for the Nforce 2 chipset. The Nforce 2 chipset is probably one of the most popular Athlon XP based chipsets and this will lock a lot of users out of full support.

This is probably the coolest urinal I have ever seen. The urinals are designed exclusively for men, and more specifically, for male drinkers. The $75,000 system has been installed across the Netherlands, and have spread to London and Belfast, but Victoria will be the first North American city to try them out.

According to The Inquirer the current design of GPUs is set to die out in favour of a design that relies on multiple smaller chips. This would have massive advantages on design time, you need to make a chip of quarter the size or less, and just place many of them on the PCB. If you want a low-end board, use one, mid-range use four, pimped out edition, 16.

AMD Hong Kong has announced 65nm AMD CPUs. The long waited AMD 65nm processors have come eventually. Channel of AMD in HK announced the availability of AMD 65nm processors including Athlon 64 X2 4000+, 4400+, 4800+ and 5000+on 5 Dec. This would help recover from muddle of out of stock since Dell's order drew most of the supply.




Sunday Afternoon Reviews (0 Comments) (link)
Sunday, 19-November-2006 15:21:57 (GMT +10) - by Agg


Cooling:
Thermaltake Jungle 512 Bifurcated Fin Heatsink on FrostyTech.
Revoltec Graphic Freezer Pro on DriverHeaven.
Antec Spot Cool on XSReviews.

Video Cards:
Generic x1600Pro Crossfire video review on 3DGameMan.
HIS X1650XT 256MB video review on 3DGameMan.

Input Etc:
Cyber Snipa Intelliscope Laser Gaming Mouse on DansData.
XTracPads Hybrid mousepad on GeekExtreme.

Storage:
OCZ 8 GB Mega-Kart USB 2.0 Drive on OCIA.
Corsair Flash Voyager 8GB USB drive on Phoronix.

Portable & Prebuilt:
ASUS Lamborghini VX1 notebook on Techgage.
Hi-Grade DMS Extreme Blu-ray Media Center on TrustedReviews.

Power Supplies:
Seventeam ST-420BKV 420W on HWSecrets.
Corsair HX520W & HX620W modular PSUs on SilentPCReview.

Misc:
Sumo Omni & Otto Bean Bag Chairs on ThinkComputers.
Bluetake RC201 PCMCIA Bluetooth Presenter on HWPacers.
Samsung GX 1L Digital SLR camera on TrustedReviews.
MSI P965 Platinum LGA775 motherboard on NEoSeeker.



Multimedia:
Microsoft Zune at Ars Technica.
Ipod Shuffle at Ars Technica.
Dolby Headphone demos at Bit-Tech.
Iiyama ProLite E2200WS LCD Monitor at Bit-Tech.
Sarotech DVP-507HD abigs Multimedia Player at HardwareZone.
Razer Barracuda Gaming Headset at XSReviews.

PC Components:
Quad Xeon vs Quad Opteron servers at AnandTech.
NVIDIA and ATI HDCP Compatible Graphics Cards Roundup at Anandtech.
Ergodex DX1 Input System at Bit-Tech.
Gigabyte 3D Aurora 570 at Bit-Tech.
ASUS P5W64 Wall Street Quartet Professional at LostCircuits.
GeCube FZ Cool Radeon X1950 PRO at HardwareZone.
Flexiglow Cyber Snipa Intelliscope Laser Gaming Mouse at Tweaknews.

Other:
Netgear Skype WiFi Phone at XYZ Computing.
Nokia E50 at BIOS.
Akasa AK-961 Socket 775 Heatsink at FrostyTech.



Here's a couple of interesting recently-added PC's - BlastM's AmmoBox and another, very orange offering from alonzo@bistro.



click each pic for the PCDB entry!





The NASA Mars Rover "Spirit" recently marked its 1000th Martian day exploring the surface of the red planet. Not bad for a mission originally intended to last just 90 Martian days!

MPAA are apparently suing a company for selling video iPods pre-loaded with DVD movies. Fair enough you might say, but these are DVD's the customer is buying from the same company and receives with their iPod. The company just pre-loads them onto the iPod for the customers as a matter of convenience. The MPAA is claiming that the service Load 'N Go Video offers is completely illegal because ripping a DVD is against the DMCA. The MPAA is also suing the company for copyright violation. Seems a very strange situation to me.

This site pulls apart an Apple XServe - one of the new Intel-powered ones.

TMS reckon they've made the fastest storage in the world, with RamSan solid state disks. The low latency and high speed of InfiniBand make it the fastest storage in the world, it claims, and the US government appears to agree, using RamSan for its Echelon spying system. President cocaine Iraq. Hey what now?

TheInq have info on AMD's 4x4 delay, as well as the product itself. TechPowerUp meanwhile have some pics of the system.

The PS3 has arrived in North America.. reviews everywhere no doubt. TheInq report on software issues, thanks Cam. OCModShop say they have everything you want to know about this new console from Sony. ThinkGaming and OCModShop both stood in line to get one. So did this guy, who then smashed it to bits, thanks MYSRH. Could be worse, with mob scenes and gun violence widely reported during the launch.

KP sends word of Russian bot herders sending the latest wave of spam emails. Spamhaus meanwhile list the top 10 worst spammers in the world.

If you're a highway patrol cop in Italy, you'd want to be driving a Lamborghini, right? Some European highways are designed for speed and there is no speed limits in certain areas. This Lamborghini Police Car is probably the best way to discourage anyone from a police chase. Thanks MYRSH.

Sciby spotted this 3D missile game timewaster.



Gaming and Software Related:
Dark Messiah: Might and Magic (PC) at DriverHeaven.
Tesco Complete Office at TrustedReviews.

PC Components:
AOpen DSW1812P 18x Triple Format DVD Rewriter at PCStats.
Abit AB9 Pro Motherboard at Motherboards.org.
ECS KN3-SLI2 Extreme AM2 Motherboard at Virtual-Hideout.
X-Micro WLAN 11g Combo Finder Adapter at RBmods.
ASUS P5W64WS Professional Motherboard at Bjorn3D.
Samsung CLP-300 at TrustedReviews.
Corsair's Dominator memory modules at Techreport.
Abit IL-90MV Core 2 Duo Mobile Motherboard at HotHardware.

Other, Cooling and Gadgets:
Acer AT3720 37in LCD TV at TrustedReviews.
EDOVA Innovations X-Pad Laptop Platform Bjorn3D.
Iiyama 22" widescreen monitor at Bit-Tech.
Freezone by Coolit at DriverHeaven.
Noctua NH-U12F Cooler at Pro-Clockers.
Tagan TurboJet 1100w Quad SLI Power Supply at Virtual-Hideout.
Seagate 500GB eSATA External Hard Disk at TrustedReviews.
Pertelian X2040 V4 USB LCD Portable Display at BigBruin.




Saturday Morning (3 Comments) (link)
Saturday, 18-November-2006 02:15:07 (GMT +10) - by Agg


The Top 500 Supercomputers List has been updated again. IBM's Blue Gene still tops the list, all 131,072 processors of it. Digitimes have their thoughts on the latest update. Compared to June 2006, IBM lost two TOP500 systems, but the company continues dominating the list as the leading builder of the world's most powerful supercomputers, with 237 machines. Intel Xeon and AMD Opteron power 227 (down from 263 six months ago) and 113 (up from 80) TOP500 systems, respectively, followed by the IBM Power family with 91 systems (up from 83). Since June, Opteron reduced the gap with Xeon by one third.

Meanwhile, TechWareLabs have their last day of Supercomputing Show 2006 coverage posted. Is supercomputing upon us, or are these expensive toys without real world use?

Here's Google's original storage, in a Lego housing. This reminds me of when they bought the garage where they first started out.

There's some pics of the first One Laptop Per Child PC. It's not the fastest little machine in the world, but it definitely has personality and I find myself falling in love with it.

PCPerspective checked out the Xbox360 HD-DVD player.. and discovered it works in PC's, too. This ghetto-looking HD-DVD setup might just be the cheapest and most versatile next-generation DVD configuration. eCoustics follow up with a Blu-ray vs HD-DVD article.

HardOCP have some press-release info from AMD, including CPU & GPU Integration and 65nm production news.

TechSpot compared ATI Radeon X1950 Pro and Nvidia GeForce 7900GS in the "mainstream graphics" arena.

Tweaktown have been overclocking GeForce 8800's, as well as spending time with Fatal1ty. This is the BIGGEST gaming Expo event in Africa as a whole, and is held every year at the "Dome" at Northgate in Johannesburg, South Africa.




Congratulations Baker! (70 Comments) (link)
Friday, 17-November-2006 20:41:43 (GMT +10) - by Agg


Congratulations to Baker, who this weekend became Australian Apprentice of the Year at the 2006 Australian Training Awards. Nice work Kevin!



Dance, electro-boy, dance! :)




Friday Afternoon Reviews + BF2 Patch 1.41 (0 Comments) (link)
Friday, 17-November-2006 18:54:50 (GMT +10) - by Rational


First off, there is a new patch (1.41) for Battlefield 2. Apparently there is no incremental patch out yet, only the full one (~500mb). Details here, files can be found here and here. If you have other news/details or links to files, post below and I will add to this post.

Gaming Related:
Company of Heroes game at Bjorn3D.
Nintendo Wii First Look at Digital Trends.
In-Depth Nintendo Wii Review at Digital Trends.

PC Components:
Razer Tarantula Keyboard at 3dGameMan.
MSI K9A Platinum motherboard at Au-Ja.
Antec Nine Hundred Ultimate Gaming Case at TrustedReviews.
Microboards GX-1 Reviewed at Bios.
Leadtek WinFast PX8800 GTS TDH at HardwareZone.
ASUS Striker Extreme Motherboard at Motherboards.org.

Other, Cooling and Gadgets:
Nikon Coolpix L5 7.2MP Digital Camera at TechGage.
SOHOUSB Magic Bridge SATA/eSATA IDE/USB bridge at Hexus.
Tyan Typhoon PSC Preview Video at TechwareLabs.
Cooler Master Aquagate Viva at Overclockers Online.
Razer Barracuda HP-1 Surround Headphones at TheTechLounge.
Vantec NexStar 3 2.5" Hard Drive Enclosure at PC Apex.
Zalman CNPS9500 AT Intel Core 2 Duo Heatsink at FrostyTech.



Games, Gadgets and Other:
Sony Playstation 3 at Digital Trends.
Recon X-Series rugged PDA at PDAToday.
Icy Dock MB561S-4S Quad-Bay Hard Drive Enclosure at HardOCP.
Itunes vs Zune software at Gizmodo.
OCZ Roadster damn tiny USB Drive at Tweaknews.
Call of Duty 3 at TrustedReviews.
Microsoft Wireless Laser Mouse 8000 at Hardware Pacers.

PC Components:
ATI Radeon X1650XT vs. Nvidia GeForce 7600GT at Legion Hardware.
VIA EPIA CN13000G at Epiacenter.
ECS PN1-SLI2 motherboard at t-break.
Gigabyte 7600GS w/ HDMI at Neoseeker.
Abit Fatal1ty AN932X at Neoseeker.
Hanns G HC174DP 17 Inch TFT Monitor at XS Reviews.
ASUS 680i SLI Striker Extreme Motherboard at Motherboards.org.
MSI K9N Diamond Motherboard at Viperlair.
Sapphire RADEON X1650 XT at HardOCP.
Core 2 Duo Macbook Pros at Macworld.
Quad-Core Core 2 Extreme - GeForce 8800 GTX SLI NF680i Ultimate Gaming Rig at HotHardware.

PSU, Cooling and Cases:
Tom Bihn Super Ego Laptop Bag at ThinkComputers.
OCZ 1kW PSU Preview at TechPowerUp.
Gigabyte 3D Aurora case at Bit-Tech.
Thermaltake TMG ND2 VGA Cooler at PC Modding Malaysia.
Exspect ReCharge4 Portable Power Supply at TrustedReviews.
Cooler Master AquaGate Viva CPU/VGA Water Cooling Kit at Virtual-Hideout.



Dansdata has more letters on various topics from mysterious RAM settings to ASIO audio.

Apparently you will not need to wait until Half Life Episode 2 for the source engine to get its multithreaded overhaul. The Tech Report has an article on this. You won't have to wait for Half-Life 3 to enjoy the benefits of Valve's multi-core efforts, though. Multi-core optimizations for Source will be included in the next engine update, which is due to become available via Steam before Half-Life 2: Episode 2 is released.

Over at SilentPCReview they have a couple of reviews which are a great resource for choosing the best silent fans.

From Clinton: Apparently somebody has managed to get a refund of Dell for a copy of pre-installed Windows that he was not going to use. Damn, I should have done this :(. A Sheffield man has won a refund from Dell for not installing Microsoft's Windows XP on a laptop he bought from the PC giant………When he started it for the first time, he clicked the box that said "no" on the Windows licence agreement that asked him to agree to its terms. The text of this agreement states users can get a refund for the "unused products" on their new computer if they get in touch with the machine's manufacturer.

From Matt: Bigpond have released a whole bunch of new plans including ADSL2+ plans. All the existing plans have been made cheaper and give you an extra 2gb of download quota before capping, so you can either save a few dollars, or get a faster plan for the same price. Of course, Telstra won't do this for you automatically, so you have to log into the My Bigpond control panel and change your billing details. (however, if you go above 1500/256, you might require a new modem)

From Errin: Apparently there was a vote to see which Aussie slang should be recognized in Office 2007, TG Daily reports these to include sickie, Sheila and bogan. The translation for bogan is great. "a bogan is someone who doesn't take pride in their appearance".

The CSIRO has won a landmark battle in getting royalties for a specific part of the 802.11a/g standard. The CSIRO brought the case against Buffalo before the US Federal Court of the Eastern District of Texas in February last year, claiming the manufacturer had failed to pay royalties on US patent 5487069....It stems from a system developed by CSIRO in the early '90s, "to exchange large amounts of information wirelessly at high speed, within environments such as offices and homes", said a CSIRO spokeswoman.

Futurelooks has an article about a virus that mimics the name of the system process lsass.exe. Do you know your lsass.exe from your isass.exe? Well... Do you? Hell, I didn't, and it was sitting on my PC the whole time. They look so similar, you tend to look at them, thinking they are the same thing. However, ones very bad, and one's essential for operation of your Windows based system.

For those who havn't heard, there is a Simpsons movie coming out. Check out the trailer here.

Have you ever wondered what you would do with a teraflop of computing grunt? If so, check out news from this years supercomputing show in Florida. Seems that most of the big computer companies have decided that we live in an age of supercomputing. As with most other technologies the strive is to go smaller, faster, and more effecient. Thus each of the major vendors has on display their super high end computer capable of breaking computing barriers that were previously though of as decades away.

Todays Timewaster is from Lazerin: Google Image Labeler. You get paired with someone else randomly and are shown an image. You both have to type words that are associated with the image. Once both of you have registered the same word, the image changes.



PSU, Cooling and Cases:
Zalman ZM600 heatpipe-cooled modular power supply at SilentPCReview.
Thermaltake Mozart SX (VC7001SNS) Slim Home Theatre PC Enclosure at Futurelooks.
Thermaltake Silent Water II at techPowerUp.

PC Components and Gadgets:
abit FATAL1TY AN9 at HardOCP.
ECS GeForce6100SM-M AM2 Motherboard at Virtual-Hideout
VIZO pargon & LUXON Drive Enclosures at Bjorn3D.
MSI K9N Diamond Motherboard at Viper Lair.
Scythe Kama-Meter Multi Functional Controller at Pro-Clockers.

Multimedia and Games:
MSI mPC 51PV SFF System at HotHardware.
Lilliput CL8889NT 8 Inch Touch Screen LCD at XYZ Computing.
Fuji S6500FD Digital Camera at Internode.
Creative SBS 370 2.1 Speaker System at 3DAvenue.
Sony Playstation Portable at ThinkComputers.
Gothic 3 game at Oz Case Modz.
Pioneer PDP-5070HD Plasma TV at Digital Trends.
Sonos Digital Music System at TheTechLounge.
Sennheiser CX300 Review at Digital Trends.



Just in case y'all haven't had enough news for today...

Given the ever increasing focus on renewable energy, it's interesting that A single high-powered rack of servers consumes enough energy in a single year to power a hybrid car across the United States 337 times. So it's good to see that the industry players are making their rack servers greener. I wonder if the topic came up at the Supercomputing Show 2006 which is covered here by TechwareLabs.

Bit-Tech have posted up an editorial about Windows Vista, commenting on the observations of it being perhaps a little too "newbie" targeted. Still with Vista, it appears as it has already been cracked. Various pirate websites have a version of Vista available to download, called "Vista BillGates". It comes supplied with a product key, allowing users to install the operating system on their computers unhindered. Damn those |337 hackers!

If you are looking at an alternative to Vista, you might be interested in TrustedReviews' editorial on using Linux at work. They have also written another interesting editorial entitled "All your eggs in one basket" which is a look at Intel's and AMD's ever changing place in the market.

Some stuff for the wireless users out there (or those considering going that way). DV Hardware have published a WiFi router troubleshooting guide containing 10.5 tips to fix problems with wireless routers. Meanwhile, TheTechZone has posted a guide on How to Get More Power From A Wireless Router. Also ol' mate mpot has had a look at a DIY biquad antenna kit from WarDrivingWorld.




Quad-Core Intel Xeon 5300 (0 Comments) (link)
Wednesday, 15-November-2006 14:27:26 (GMT +10) - by Agg


Intel released quad-core products for the server market today, with the Quad-Core Intel Xeon 5300. More info their site here.

Coverage on Tech-Report and 2CPU. HP have announced servers, as have IBM.

Of course, you can see our review of the desktop version here.



Cooling:
Coolermaster Hyper TX (AMD) at XSReviews
Thermaltake Big Typhoon VX Cooler at Legit Reviews
TTIC NPH Big Cooler at PC Modding Malaysia
Thermalfly I75DUH Bifurcated Fin Heatsink at FrostyTech

PCs:
Asus Lamborghini VX1 Core 2 Duo Notebook at PC Perspective
MESH Elite E6600 Express PC at HEXUS

Motherboards and CPU:
MSI K9N Diamond Motherboard at Hardware Secrets
EVGA nForce 680i-SLI Motherboard at Motherboards.org
Intel Xeon 5300 Clovertown at Phoronix

Power Supplies:
BeQuiet StraightPower 700w PSU at Guru3D
Corsair HX 620W Power Supply at Madshrimps

Games:
Need for Speed: Carbon at TrustedReviews
Scarface for Xbox at Rbconsoles
Devil May Cry 3 SE Dante's Awakening at Gamepyre

Other:
Nokia 5500 Sport at TrustedReviews
Icemat Siberia In:Ear Headset at Rbmods
Parrot Minikit Bluetooth Speakerphone at TrustedReviews
Club 3D 7600 GS 512MB at Technic3D
Panasonic Lumix DMC-FX3 Digicam at TrustedReviews




Wednesday Morning #2 (4 Comments) (link)
Wednesday, 15-November-2006 10:51:35 (GMT +10) - by Agg


Our tubes got filled up last night so we couldn't send you any internets, sorry.

Been wondering what all the fuss is about these recalled Li-Ion batteries? PCPitstop set up a situation where a Li-Ion battery would be ignited in a laptop to demonstrate how much energy is inside these things and how it can be violently released. Scary stuff and you can see why the airlines are concerned!

Google Earth now has historical maps of various regions, adding an interesting 4th dimension to exploration. They even have a map of Southeast Australia from 1844.

Apparently Moore's Law is dead. Says who, you ask? Well, Gordon Moore, apparently. In terms of size [of transistor] you can see that we're approaching the size of atoms which is a fundamental barrier, but it'll be two or three generations before we get that far - but that's as far out as we've ever been able to see. We have another 10 to 20 years before we reach a fundamental limit.

Cray have a new Opteron-powered supercomputer on the way, while NASA are spending a few bucks to upgrade one of theirs. When we deployed it, we thought 440 Tbytes of disk would be enough," says Bill Thigpen, Columbia Project lead at NASA.

At the other extreme, Tweaktown took a mini motherboard and made a car PC from it. Today Albatron enters the micro PC market with their KI51PV-754 motherboard. We'll first take a close look at the board and then built it into a car and show you how we did it.

A few people sent word that Sun are releasing Java under the GPL, making it open source. More info on TheInq and much discussion on Slashdot, unsurprisingly.

TechPowerUp compared a few mousepads from Func, while watercoolers for your X1900 are rounded up on MadShrimps.

Marc spotted this home-made rollercoaster.. fun if you like whiplash! Nice work though, bit of a step up from having Scalectrix running all over the house. :)

3DAvenue are giving away 10 copies of Test Drive Unlimited for Xbox360. Please note, this contest is open to Australian and New Zealand residents only Contest ends 12:00AM (EST) December 1st of 2006. Good Luck!

From BradRogers: Just thought I would point out this thread. We have the Sydney Christmas car cruise coming up on the 16th of December.




Wednesday Morning Roundup (2 Comments) (link)
Wednesday, 15-November-2006 09:48:19 (GMT +10) - by Lowgoz


So Uni exams are finished. Might be able to update the news a little more.

First up, Samsung in partnership with a Korean University have designed a machine gun that seeks out, warns, then shoots things that it identify as human. They plan to deploy them along the border to keep those pesky North Koreans out.

Scientists have found a painkiller in human saliva that is 6 times more powerful than present day morphine. Remember to swallow when you break your leg. Speaking of breaking things, Casemodder SleepStreamer has a cool Cold Fusion design he just completed.

For all those who cant wait to have a HD-DVD drive in your computer, the drive in your mates Xbox 360 apparently works like a charm. Speaking of consoles, Fosfot gadgets has a demonstration of the PS3 and the Nintendo Wii

In other IT news, those crazy Americans have managed to pump data at 100gbps over 4,000km, and Infoworld looks at the four biggest IT disasters in recent history.

In political news, a German based civil rights group has filed war crimes charges against outgoing Defense Secretary Donald Rumsfeld for the alleged abuse of detainees at Abu Ghraib and Guantanamo prisons. Speaking of political comedy, apparently George Bush used to be a good public speaker - maybe the president isn't the president? .. or maybe he just has a new script writer? .. or maybe he got turned into a bushbot?

For those photographers who are still using the string around the shoe tripod, it might be worthwhile investing in one of these new claw clingy go anywhere tripods. Looks quite nifty.



Power Supplies, Cases and Misc Cooling:
Jeantech Storm 700w at XS.
SilverStone Zeus ST85ZF 850W Power Supply at PC Perspective.
Antec Solo Chassis at Driver Heaven.
NZXT Adamas Aluminum Chassis at OCIA.
Cooler Master iTower 930 ATX Case at Bigbruin.
Cooler Master Aquagate Viva at 3DGameMan.
Stock Intel Pentium D Radial Curved non-Bifurcated Fin Heatsink at Frostytech.

PC Hardware:
Intel Core 2 Extreme QX6700 at T-Break.
OCZ DDR2 PC2-8800 Gold at Legion Hardware.
ASUS PW201 20" LCD at Techgage.
Abit AW9D-Max at Teccentral.
MSI NX7600GT Diamond Plus at HotHardware.
Highpoint RocketRAID 2322 at Tweaktown.
Gigabyte GA-8I945GZME-RH 945GZ at PCStats.
Pioneer PDP-5000EX at HotHardware.
SMC ADSL 2+ Barricade Wireless G Router at Bios.

Systems, Gadgets and Games:
IBM/Lenovo Thinkpad Z61p at HotHardware.
Megalaser Scorpion 120mW Green Laser at TechwareLabs.
Revoltec Gamepad Precision Pro at Bjorn3D.
Neverwinter Nights 2 at Gamepyre.



PC Components:
PC2100 SODIMM 512MB at RBmods.
Asrock AM2NF6G-VSTA Motherboard at Pro-Clockers.
XFX 7900GS Video Card at GideonTech.
HIS Radeon X1950 Pro IceQ Turbo at OC Cafe.
Extreme Overclocking EVGA 8800GTX ACS3 at Vr-Zoner.
Albatron KI51PV-754 at Overclockers Online.
Crucial Ballistix Tracer 2GB DDR2 PC2-6400 Memory at Virtual-Hideout.

Power Supplies and Cases:
PC Power & Cooling Silencer 750W at Madshrimps.
OCZ EvoStream 600W at Techguage.
Antec Nine Hundred Ultimate Gamer's Case at Tweaknews.
Enermax Galaxy EGA850EWL Quad Ultra 850W at PCApex.
IZO Voyager, Orbiter & Propeller Cooling Fans at Virtual-Hideout.

Gadgets/Gizmo's:
Microsoft Xbox 360 Wireless Headset at ThinkGame.
Vantec eSATA Products Roundup at Techguage.
VoIP USB Skype Call Forward Box at RBMods.
WaterField Cozmo Mambo Combo laptop bag at DVHardware.
Cooler Master NotePal P1 at 3DGameMan.
Lenovo 3000 V100 Notebook at XYZ Computing.
Buffalo RUF2-S Series 4 GB USB Flash Drive at ThinkComputers.




Inside Intel Hardware (again) (0 Comments) (link)
Sunday, 12-November-2006 21:54:42 (GMT +10) - by Agg


Once again, there's plenty going on in the Intel Forum, with eva2000 playing with a Core 2 Quad Q6600:



click for the thread


He's also been checking out E6600 power consumption with a wall-plug meter:



click for the thread


Chainbolt hasn't been left out, with some (new) quad-core overclocking going on:



click for the thread


Finally, grrrr has been looking into an OCAU BIOS logo for ASUS motherboard users:



click for the thread






Sunday Evening (7 Comments) (link)
Sunday, 12-November-2006 20:54:55 (GMT +10) - by Agg


Here's an amusing take on the "priceless" ads involving NVIDIA's latest goodies, thanks klif.

A few people sent in this cool sequence of photos from the space probe Cassini, as it passed through Saturn's shadow. With giant Saturn hanging in the blackness and sheltering Cassini from the sun's blinding glare, the spacecraft viewed the rings as never before, revealing previously unknown faint rings and even glimpsing its home world.

Sniper spotted this Japanese photo-log of a PS3 being pulled apart.

TweakTown compared GeForce 8800 GTS and GTX cards from XFX. Clearly we can also see that when it comes to size, the GTX is much longer than the GTS – it comes in at 10.5 inches long. nVidia say that they did their research and enthusiast uses most of the time have the case to carry a card so long but if you're looking at the GTX, we urge you to make sure you can before buying as it is really long.

Plenty of people also sent in this (not work safe!) idea for making drivers pay attention to speed limit signs, in Denmark. Did I mention "not work safe"?

TheInq have an interview with AMD about their future plans. We've got traditional notebook, desktop and server areas, but now we are combined with ATI, we also have to supervise a whole new family of devices and need to address their markets, etc.

Microsoft have a virtual earth program similar to Google Maps/Earth, called Windows Live. Interestingly, this virtual exploration of the world will carry billboards with advertising. According to the press release, "Similar to billboards on the side of roads, virtual billboards will be available throughout Live Search in the 3-D view.

Timbot sent in this interesting quick HDD fix for broken pins. If you've ever broken the pin off of an IDE drive, you know what an absolute horror that is. Especially if you're like me and you don't back up quite like you should.

Dell have further embraced AMD, launching a quad-Opteron server. Dell's decision to embrace Opteron gives customers with an aversion to risk clear guidance that AMD-based servers are safe to deploy. Phew!

The ABC report that even doctors use Google to help with diagnoses. The study found clinicians were 21% more likely to give the correct answers when they used online search engines.

Here's a web-based Super Smash Brothers timewaster.

If you'd like to support Perth band The Resonance, who make the theme music for (and now edit) the OCAU Podcast, you can vote for them as "Best Live Act" in the Perth Dance Music Awards!



The photographer who did 750 megapixel high resolution image of Sydney has done another, this time it is over a gigapixel weighing in at 1500 megapixels. And this time the subject is Machu Piccu. Coral Cache link of the Sydney image in case we kill it.

Apparently some research has shown that shopping websites that take too long to load are at a very high risk of losing customers. "The research by Akamai revealed users' dwindling patience with websites that take time to show up. It found 75% of the 1,058 people asked would not return to websites that took longer than four seconds to load."

Bit-Tech has an interesting article about the future of gaming textures using mathematically generated textures rather than bitmapped ones. "I have some actual examples from a recent game, Roboblitz. In this game, we replaced about 95% of the textures. The game has 6 levels and for each level the developers would use 80MB of compressed textures. So, let's do the numbers, a total of 6x80=480MB. Using our tools we replaced the 480MB with about 3MB of procedural data, a pretty spectacular decrease in game size."

Techarp has a desktop graphics card comparison guide which includes the latest 8800 GTX and GTS cards and covers 294 graphics cards.

Over at Digital Trends they have an article about the Nvidia launch of the 8800 series graphics cards and their new chipset the 600 MCP. "Earlier today I had the honor of attending the Nvidia launch of their flaming hot GeForce 8800 GPU and nForce 600 MCP. While the performance of these new products is stunning (you can get benchmarks from other articles) what I want to share is the experience of the launch event itself."

At Sharky Extreme they take a look at what type of gaming machine $4000 buys you. Legit Reviews has a similar article here. "It's hard to believe a year has passed since our last Extreme Gaming PC Buyer's Guide, and while many things have changed, others have remained the same. Intel's sensational Core 2 architecture marks the biggest update from last year's lineup, as AMD's Athlon 64 X2/FX can no longer be considered the top-performing desktop processor. Pricing, however, comes into AMD's favor, so that including an X2 configuration could allow leftover money to spend on such necessities as games."

Have you ever heard of a screen made out of concrete? "It is made from see-through concrete - and it is heavy. Innovation Lab presents of the heaviest screens in the world. It is heavy due to its physique, but in particular due to the endless number of perspectives and possibilities it features."

Hardware Secrets has an article about using Battlefield 2142 to benchmark your PC and create your own timedemos. "As you may already know, one of the best ways to benchmark PCs nowadays is by running 3D games. If you are comparing video cards, the use of real 3D games is imperative. Battlefield 2142, which was released last month, is the latest game under Battlefield franchise, making a very interesting choice to test the 3D performance of your system. In this tutorial we will teach you how to use this game to benchmark your PC."

Techspot has an article on building a budget AM2 system. "Currently there is a massive amount of competition in almost every corner of the computer industry. This has resulted in a wide range of products, as manufacturers attempt to capture as much market segment as they possibly can. Take the war between ATI and Nvidia, for example. Each company has been scrambling to gain an upper hand in every price bracket. Currently there are loads of options in the sub $100 range, $150, $200, $250, $300, and all the way through to $600+. The same can be said about CPUs, which have not only reached phenomenal levels of performance, but are also more affordable than ever."

The Zune is supposedly coming next week and some say its good but not as good as the ipod.




Saturday Afternoon Reviews #2 (4 Comments) (link)
Saturday, 11-November-2006 17:44:02 (GMT +10) - by Agg


Motherboards:
Abit AW9D i975X LGA775 board on Phoronix.
ABIT AWD9-MAX LGA775 board on Bit-Tech.
NVIDIA nForce 600i motherboard chipset overview on HWZone.
ABIT IN9 32X-MAX 680i SLI LGA775 board on Tweaktown.

Input Etc:
Ultron Speecision mousepad on TechPowerUp.
Habu gaming mouse from MS and Razer on MetkuMods.
Saitek Eclipse II Unobtainable Edition Chrome gaming keyboard on Futurelooks.
Ripper XXL mousemat on Internode.

Video Cards:
MSI NX8800GTS-T2D640E (GeForce 8800 GTS 640MB) on HWZone.
GeForce 8800 Architecture on XbitLabs.
NVIDIA GeForce 8800 GTX / GTS on HWZone.
GeForce 8 Series Architecture on HWSecrets.

Misc:
Epson PictureMate 280 Photo Printer on TrustedReviews.
Ubuntu Linux distro on Tweaknews.
Scythe Infinity CPU cooler on MadShrimps.




Saturday Afternoon Reviews (0 Comments) (link)
Saturday, 11-November-2006 16:43:45 (GMT +10) - by Agg


Rememberance Day today. Lest we forget.

Audio / Visual:
Netgear EVA700 digital media adapter on BIOSMag.
Altec Lansing FX5051 USB 5.1 Surround Speakers on EverythingUSB.
Super Talent Mega Screen MP3 Player on Bjorn3D.
X-micro VDO MP4 F610 portable media player on OCClub.
Logitech X-540 5.1 Speakers on Techgage.
Anydrive 3 mp3-FM adapter on BurnOutPC.
Icemat Siberia in-ear headset on XSReviews.

Storage:
ICY DOCK Modiflash 722 Mobile Dock HDD enclosure on Pro-Clockers.
Icydock MB559 External Removable Hard Drive Enclosure on ThinkComputers.

Cases:
NZXT ADAMAS alu midtower on FutureLooks.
Silverstone LC16M HTPC case on OCModShop.
Ultra Defender & Grid cases (video review) on 3DGameMan.
Antec Take 3 on Modders-Inc.



Power Supplies:
Tagan Turbo Jet 1100W Power Supply at Bigbruin
Apevia Iceberg 680w Power Supply at OCIA
Ultra X-Finity 500W APFC at Overclockers Online

Graphics Card:
Leadtek WinFast PX8800 GTX TDH at TrustedReviews
ASUS GeForce EN8800GTX at Motherboards.org
XFX Geforce 8800 GTX at TweakPC

Motherboards:
ASUS P5N32-SLI Premium/WiFi-AP at TweakTown
Foxconn 975X7AB Motherboard at Viper Lair

Cooling:
Ultra Fan Commander at Modders-Inc
Thermaltake TMG AT2 Cooler at techPowerUp
Vantec IceberQ 6 VGA Cooling Kit at Virtual-Hideout
Antec Notebook Cooler S at XYZ Computing

Other:
Asus F3JP Core 2 Duo Notebook at TrustedReviews
Freedom V Wireless Guitar Controller at Bjorn3D
GStor Mini 8GB at HardwareZone



ADSL2+ has just been released by Telstra.

Info here on Whirlpool.

That is all.




Friday Morning (9 Comments) (link)
Friday, 10-November-2006 01:09:50 (GMT +10) - by Agg


This news post is actually from waynejkruse10.. enjoy!

Bit-Tech has an article dealing with internet gems that not many people have heard about. "Whilst the world is still trying to get their heads round the scale of Google Maps and its desktop client counterpart, Google Earth, the company has expanded its satellite photography fieldtrip into outer space and come up with Google Mars and Google Moon. These apps, you guessed it, use the Google Maps interface to allow users to view the two stellar bodies in all their mapped photographic glory....

Chilehardware has an interesting interview with ATI about folding on the GPU. Since the launch of the Radeon X1800 we knew that our hardware was capable of doing more than just rendering graphics (we actually started working with Stanford's Folding@Home project before we even launched the Radeon X1800). We knew that any application that required significant parallel processing would greatly benefit from ATI's powerful GPUs. So we started talking with Stanford, and both parties thought it would be a great application to accelerate with the GPU – and of course it's a very noble cause....

From Jotham: A Japanese inventor unveils what he calls the next generation of eco-friendly energy sources - (video) batteries powered by water.

From Nick: Appently a German ISP has been forced to delete IP logs to guarentee the privacy of their customers.

The HardwareZone have an interesting article about Blu Ray and HD-DVD. You've probably heard of convergence at some point or another by now. It's loosely used to convey the merging of personal computing and digital entertainment with home theater. You may even already have convergence products in your living room, purchased or setup your own HTPC system with networked media streaming throughout your house. The next step is obviously to upgrade and support new generation formats and media. For home entertainment, this would be Blu-ray and HD DVD....

Techarp has a good article dealing with multiple monitor tips and tricks.

If you haven't been watching the new TV show focussed on gaming, Good Game on ABC2, you can download the episodes off their website here. Each episode is around 80mb and is in either MP4 or WMV format. The latest episode which screened on tuesday this week is up there and features an AOE 3 masterclass, review of Dark Messiah, the new Tekken game and Empire at War - Forces of corruption.

This page has updated system requirements for the new CryEngine2 game engine from Crysis the makers of Far Cry. Apparently it will be very scalable for older machines and multi cores are supported.

Andandtech have an article about P965 memory performance. Our memory choices represent an excellent blend of performance at today's inflated prices, although we are finally starting to see some price stabilization in the DDR2 market.

Andypoo sends word that a new beta version of Skype is out. For those who are into VoIP and are interested with the new featured, check it out.

In Sci-Tech news, apparently India wants to put a man on the moon by 2020. "The technology is within our reach," Nair told Hindustan Times. "Initially, the space journey will be for a week. The lunar mission will be for 15 days or a month."

Today's timewaster is from Chris with Qwerty Warriors!.



Games/Software:
Need for Speed: Carbon at Techguage.
A-Squared malware utility at PCMech.

PSU/Cooling:
Zippy (EMACS) GSM-6600P and PSL-6720P Power Supplies at Bigbruin.
OCZ GameXstream 700 W Power Supply at Hardware Secrets.
Zalman CNPS9700 LED HSF at Rbmods.

Other Stuff/Gadgets:
SteelSound 5Hv2 PC Gaming Headset at Tweaknews.
Polycom Communicator C100S USB Skype Phone at Buzz Me Baby.
Samsung SyncMaster 225BW 22" Widescreen TFT-LCD Monitor at ReviewDesk.
Kingston's 256-bit AES Hardware Encrypted Flash Drive at EverythingUSB.
NZXT Adamas Premium Aluminum Chassis at ThinkComputers.
Logitech G7 Black Gaming Mouse Review at ASE Labs.
Thermaltake Mozart TX Home Entertainment Chassis at Virtual-Hideout.
Sony Ericsson W950i at HardwareZone.
Liantec ITX-6900 Mini-ITX Motherboard at EpiaCenter.




nVIDIA GeForce 8800 and nForce 680i (1 Comments) (link)
Thursday, 9-November-2006 11:22:41 (GMT +10) - by Agg


NVIDIA have released two products today: the GeForce 8800 video chipset and nForce 680i motherboard chipset. The GeForce 8800 is the first DirectX 10 compatible GPU while the nForce 680i supports Intel's latest processors and up to 3 PCIe slots, and apparently some special overclocking features.

"We set out to build the ultimate platform for PC gaming and high-definition video," said Jen-Hsun Huang, president and CEO at NVIDIA. "There is no better way to experience Windows Vista, DirectX 10, HD-DVD, and Blu-ray than with a PC powered by GeForce 8800 and nForce 680i SLI. Our announcement today is the culmination of four years of research and development and represents the biggest technological leap we have ever made. Gamers are going to be blown away."

GeForce 8800 coverage on: Anandtech, Bit-Tech, Bootdaily, DriverHeaven, GamePyre, Guru3D, HardOCP, HotHardware, LegitReviews, MaxitMag, Motherboards.org, NeoSeeker, NordicHW (overclocking), OCW, PCPerspective, PenStarSys, Phoronix (linux preview), RegHW, T-Break, TechARP (and here), TechPowerUp, TechReport, Tweaktown and ViperLair.

Hexus have several articles: an overview, ASUS's card, XFX's card and a prebuilt PC using one. Similarly, Bjorn3D have an overview, Leadtek's card, XFX's card, Sparkle's card and Foxconn's card.

GeForce 8800 discussion in this thread please!

nForce 680i coverage on: Anandtech, HardOCP, HotHardware, TechReport, OCW, PCPerspective and XbitLabs.

nForce 680i discussion in this thread!



Games/Software:
Bully at Bit-Tech.
F.E.A.R. Extraction Point at Gamepyre.
Football Manager 2007 at TrustedReviews.
Ship Simulator 2006 at OCModShop.
Guitar Hero 2 preview at OCModShop.
Lumines Live at ThinkGaming.

Graphics Cards:
XFX GeForce 7950 GT XXX Edition at Hexus.
ATI Radeon X1900GT vs. ATI Radeon X1900GT Rev.2 at Legion Hardware.
Inno3D GeForce 7950 GT 512MB Zalman Edition at Guru3D.
3 High End Affordable Graphics Cards at T-Break.

PSU/Cooling:
Cooler Master Real Power Pro 850W 'G80-approved' PSU at Hexus.
Thermalfly F1-IACSHA heatsink at FrostyTech.

Other Stuff/Gadgets:
ThermoHawk 200 temperature monitoring tool at ComputingOnDemand.
Benq 24" LCD monitor at Bit-Tech.
Samsung BD-P1000 Blu Ray Player at OCWorkBench.
InFocus Play Big IN76 DLP Projector at TheTechLounge.
Dell 1800MP Projector at Bios.
Optimus Mini Three Keyboard at TechPowerUp.
Logitech VX Revolution Wireless Mouse at XYZ Computing.
Trendnet ClearSky Bluetooth VoIP Phone Kit at Buzz Me Baby.
Motorola KRZR Video Tour at Digital Trends.
JVC NX-PS1 Audio System at TechwareLabs.
Akasa integral P2 LAN 3.5" at TechPowerUp.
iPod Nano 8GB at HardwareZone.
FlexiGlow Cyber Snipa Dog Tag at TechwareLabs.
ASUS WL-500g Premium Router at Techguage.
Socket AM2 Crossfire Express 3200 motherboard shootout at HotHardware.



Power Supplies:
Straightpower 450W & 600W at Bjorn3D.
HEC WinPower 480W at Hardware Secrets.
OCZ EvoStream 600W modular power supply at Modding Malaysia.
Straight Power 700W at Nordic Hardware.

Cases:
Thermaltake Eureka Big Boy chassis at Hexus.
Antec Nine Hundred gaming case at Bjorn3D.
Sunbeamtech Zorro case at Pro-Clockers.
Antec Nine Hundred case at Overclockers Online.
NZXT ADAMAS Classic Series case at Pro-Clockers.
Thermaltake Mozart TX cube tower case at 3dGameMan.
Antec Nine Hundred at Virtual-Hideout.
SilverStone Temjin TJ08 case at XS Reviews.

Memory & Storage:
OCZ DDR2 PC2-6400 ram at Virtual-Hideout.
Crucial 10th Anniversary 2GB PC2-5300 ram at ThinkComputers.
Buffalo FireStix PC2-9200 1GB DDR2 ram at Virtual-Hideout.
Crucial 10th Anniversary 2GB PC2-5300 ram at techFEAR.
OCZ Mega-Kart 8GB Flash Drive at Phoronix




Useful Wiki Pages (4 Comments) (link)
Wednesday, 8-November-2006 13:44:32 (GMT +10) - by Agg


I thought I'd highlight some of the really useful pages in our Wiki. I've linked them before in "Wiki Wanderings" news posts but I thought these ones in particular deserved special mention:

Freeware & Open Source - this massive page is split into many categories, listing thousands of programs to do pretty much everything you need, and all legally free to use.

CPU Guide - a little oddly named, this page has loads of general tips and info about overclocking, cooling etc.

Power Supply Unit - another massive page, with detailed info and recommendations about how PSUs work, how to choose one and which features are important.

OCAU Guide to Building a PC - like the name suggests, this walks you through assembling a PC. Some pictures would flesh this one out a bit better.

Homebrew - if you're thinking of brewing beer at home, this page is a great place to start gathering info. The whole process is covered in detail here.

Google Maps Australia Locations - our busiest Wiki page, letting you explore Australia from the sky. Beware, time suckage may occur!

New System Parts Recommendations - Only relatively new but already huge, this has a breakdown of suggested upgrades and complete systems organised by price and suggested role.

Jargon Buster - this is for Photography fans, who might also enjoy the list of Interesting Places to Photograph.

Of course, one of the best things about a Wiki is that you're free to add or change any info if you think you can improve it! Just log in using your OCAU Forum username and password and you can edit almost any Wiki page. :)



Australia will soon have an office of the FBI in Sydney. The FBI office will be based in the office of the Consulate General of the United States in the Sydney CBD.

The recording industry will apparently be targeting Australian downloaders soon. If ISPs refuse to co-operate, Mr Kennedy said he would take his requests up to Australian politicians.

Meanwhile the Australian Institute of Criminology says the financial loss statistics quoted by the music and software sectors are unreliable and inaccurate in an early draft of their report.

HotHardware compared two AM2 CrossFire motherboards, the ASUS M2R32-MVP and ECS KA3 MVP Extreme.

Tweaktown have some info on multi-core CPU processing in Source from Valve. Right now, CPU technology is ahead of software and the industry needs to move quickly to catch up to the hardware - they are doing it but it is taking some time. Valve is one company who understands this and is quickly working to add Multi-Core processing into their Source gaming engine and all of their very successful gaming titles.

Big spotted a company apparently using the DMCA to silence and uncover people posting videos online. Landmark's efforts are being challenged on multiple fronts. The Internet Archive is fighting its subpoena, and EFF filed official objections on its behalf.

There's an introduction to phase-change cooling article on a website called, oddly enough, Watercooling 101. We all heard the term Phase Changing, but what does this really do and how can you apply it to your system? Find out and take your CPU to the next level. I covered the theory in some detail in my VapoChill review and some of that info is now in the Wiki. Check out our Extreme Cooling Forum for more.

A timewaster from joeechick: Double-decker ping pong! Ok, not really double decker... but close enough. It took me a while to figure out due to not speaking french, but basically you have to play pingpong with the top bat while making sure the ball doesn't fall off the lower bat/platform thing.




Tuesday Afternoon Reviews (0 Comments) (link)
Tuesday, 7-November-2006 13:48:05 (GMT +10) - by Agg


Motherboard & CPU:
Asus P5W64 WS PRO LGA775 board on PCModdingMy.
Intel Core 2 Extreme QX6700 quad-core CPU on TechARP, our review here.
ECS KA3 MVP AM2 CrossFire board on TheTechZone.
ABIT AW9D-MAX LGA775 board on TechPowerup.
ECS KA3 MVP EXTREME AM2 CrossFire board on 3DGameMan.

Cooling:
Thermaltake Extreme Spirit II northbridge cooler on HWPacers.
Noctua NF-S12 quiet fans on Accelenation.
MACS Triumph MA-7131-i peltier-based CPU cooler on TrustedReviews.
CoolIT Freezone CPU cooler on Techgage.
Thermaltake Tide Water VGA watercooler on TweakNews.

Audio / Visual:
Mediagate MG-35 network media player on HWZone.
Hitachi 37LD8600 37in LCD TV on TrustedReviews.
Slim Devices Transporter wireless music player on TrustedReviews.

Input Etc:
Raptor Gaming K2 keyboard on DriverHeaven.
Ultron G1-Clawpad gaming controller on TechPowerUp.
Everglide Titan MonsterMat + Mouseglidez on RBMods.

Video Cards:
HIS X1300 XT IceQ Turbo on XYZComputing.
Inno3D GeForce 7950 GT Zalman Edition on Hexus.
Sapphire X1950 Pro 256 MB PCIe on Modders-Inc.




GF8800GTX Recall (0 Comments) (link)
Monday, 6-November-2006 22:42:35 (GMT +10) - by Agg


A few people sent word that with a few days left before launch, all GeForce 8800GTX cards are being recalled by NVIDIA. Info here, more here.

Some GeForce 8800 GTX boards that were built through our contract manufacturer had a simple BOM error - wrong resistor value. GeForce 8800 GTS boards are not effected by this. These GeForce 8800 GTX boards were shipped to our Add-In-Card partners. We have been working with them to pull these back and change the resistor to the correct value. We believe we will still be able to hit our hard launch this week (Nov 8th) with the new GeForce 8800 GTX boards.

Discussion of GF8800 (G80) in this giant thread in Video Cards.



Bit-Tech come to the defense of multi-core technology. So for people to take it to task for being 'overkill', for me, is like saying that a Ferrari is overkill for driving to work. So what? That doesn't make the Ferrari a bad car, it doesn't make it bad value, it just means that most people will be buying a Clio, or whatever.

Timbot sent in this shell-game timewaster. I got to level 15 without losing before becoming bored. :)

Here's a bizarre one: apparently injket ink costs more than human blood, not to mention vodka, red bull and crude oil.

HWSecrets check out if RAID0 really increases disk performance. We played with stripe size because this is one of the biggest questions users have when assembling a RAID0 system: what stripe size should I use? Which one provides the highest performance? We will provide some thoughts on this issue as well.

XbitLabs compared the Radeon X1950 Pro and GeForce 7900GS video cards. In our detailed review we will try to figure out which card boasts better performance and is more promising from the future prospective, the good old buddy G71 or the specifically developed newcomer from ATI.

Here's another video of that amazing multi-touch screen interface we saw a few months ago.

I had to link this gadgets you don't want to be seen wearing blog simply for the "Techno Privacy Scarf"! Hilarious.

EA reckon a BF2142 patch is on the way. The patch includes more than 25 fixes which will improve every player's experience on the Battlefield.

Here's another free game, called Bloodmasters. Arcade, oldschool multiplayer and bloodshed.That's what the game Bloodmasters is about. Play with friends on your LAN or online and experience this oldschool top-down shooter. The game supports Deathmatch, Team Deathmatch, Capture The Flag and Scavenger game modes. The game is completely freeware and without ads, spyware or other unwanted garbage.

From OneArmedMan: Seems that the guys from PA ( Penny Arcade ) are in the process of expanding their Child's Play Charity fund raiser and it looks like they are going to be incorporating Sydney Children's, and Mater Children's (in Brisbane) Hospitals.




Forum Reviews (0 Comments) (link)
Sunday, 5-November-2006 21:40:37 (GMT +10) - by Agg


Lots of people reviewing lots of things in the forums this month!

600W OCZ EvoStream modular PSU by eva2000.
Zalman 9500LED vs Thermaltake Big Typhoon CPU coolers by d-dave-b.
Lian Li PC767 case by terrastrife.
Compal EL80 barebone laptop by SLATYE.
Thermaltake Bigwater 735 watercooling kit by raGneG.
Sony Ericsson Z550i mobile phone by slashrox.
Samsung D900 mobile phone by deadspawn.
Crumpler 3 Million Dollar Home camera bag by mattmckenna.
Syracuse in Melbourne restaurant by pRoToSs.

Also, lowdog has quite a few screenshots, benchmarks and other info on an NVIDIA G80 (GeForce 8800 GTX) in this thread.




Sunday Evening (7 Comments) (link)
Sunday, 5-November-2006 19:43:55 (GMT +10) - by Agg


MadShrimps spotted a peltier-powered VGA cooler from a company called MACS. They are concentrating on making the TEC cooler work for VGA cards, the TEC is rated up to 18W and is cooled by a massive construction of 4 copper heat pipes, a large copper base and a series of aluminum fins which are cooled by two 80mm fans.

OCAU member Bonkers has been working on a free online RPG called Kalune. More info in this thread. It's in pre-Alpha mode at the moment but there's apparently plenty to do and a competition etc.

PCMech have look back at the soap opera of CPU history. The Durons, like the Celerons, were crippled revisions of the company's "cream of the crop" processors. So what's different? AMD held one major advantage over the Celeron. The original dual-pumped front side bus stuck, and so it offered a 200 Mhz FSB over the Celeron's 66Mhz FSB speed. Intel responded when they upped the FSB to 100 Mhz. The war rages on...

AllAboutTrust spotted some Australian Wii pricing here and here: $399au, December 7th, Just in the nick of time...

Shadowman and koopz both sent in this 3D video technology on Engadget. The video images generated by the four projectors are re-assembled within the prism-like pyramid through a process of mirroring and reflection making them appear to float in mid-air.

Check out this amazing ad for Sony's Bravia LCD screens, using paint fireworks. The effect was stunning, but afterwards a major clean-up operation was required to clear away all that paint!

eCoustics explain HDTV and 1080p. Everything you wanted to know about HDTV resolution and the real world benefits and myths of 1080p are discussed in this very detailed article.

A site called Windows-noob tried to find out how resistant IE7 is to spyware/toolbars etc in the hands of a complete newbie. I wanted to see if IE7 was any better than that screenshot of IE6, how would it cope with a user that simply clicked 'yes/allow/next/accept' to everything that was presented to them.

Justin sent word of a change to Vista's licensing terms. Our intention behind the original terms was genuinely geared toward combating piracy; however, it's become clear to us that those original terms were perceived as adversely affecting an important group of customers: PC and hardware enthusiasts.

Those of you still thinking multi-core CPUs are no good for gaming might be interested in this article on DriverHeaven covering Valve's thoughts on the subject. Driver Heaven USA Hardware Editor James Gregory was at Valve's Headquarters a few days ago and he has written up a very nice article on Valve's new strategic implementation for multi core CPU's.




Saturday Evening Reviews #2 (0 Comments) (link)
Saturday, 4-November-2006 21:49:24 (GMT +10) - by Agg


CPUs:
Core 2 Extreme QX6700 Quad Core LGA775 CPU on GamePyre, our review here.
Core 2 Extreme QX6700 Quad Core LGA775 CPU on HWZone.

Audio / Visual:
Steelsound 5H v2 Gaming Headset on XYZComputing.
iPod Shuffle 2nd Gen mp3 player on DigitalTrends.
X-Micro XVDO MP4 F610 player on Techtastic.

Power Supply:
Antec Earth Watts environmentally-friendly PSUs on SilentPCReview.
Seasonic M12 700W on Phoronix.
Cooler Master iGreen 600W on ExtremeOC.

Input Etc:
Zboard Fang gaming keyboard on RBMods.
SteelPad QcK mousepad on Modders-Inc.
eDimensional G-Pad Pro Gyroscopic Gamepad on Virtual-Hideout.

Cases:
Antec Nine Hundred on Pro-Clockers.
NZXT Adamas on OCrCafe.
SilverStone LC20 on OCOnline.
NZXT Adamas on PCApex.
Antec Fusion HTPC case on HWZone.

Misc:
Vizo UFO 4-port USB Hub on OCModShop.
HIS X1950Pro 256MB video card (video review) on 3DGameMan.
Buffalo Firestix PC2-8500 memory on LegitReviews.




Saturday Evening Reviews (0 Comments) (link)
Saturday, 4-November-2006 18:24:15 (GMT +10) - by Agg


Cooling:
Noctua NF-S12 120mm Fan on OCOnline.
Noctua NF-S12-800 120mm Fan on PCApex.
CoolerMaster Aquagate VIVA liquid-cooling system on OCIA.
CoolIt Systems Freezone peltier and watercooling system on PCPerspective.

Storage:
LG GSA-H10N DVD-RW on OCClub.
Scythe Kama Connect USB HDD enclosure on GideonTech.
Vantec NexStar 3 NST-260SU-BK eSATA HDD enclosure on Bjorn3D.
Jetart 3.5" HDD Guard on OzCaseMods.
OCZ Roadster 1GB USB drive on Techgage.

Prebuilt & Portable:
HP M7590n Media Center PC (video review) on DigitalTrends.
ASUS Lamborghini VX1 laptop preview on PCPerspective.
ASUS R2H ultra-mobile PC on HWZone.

Cameras & Phones:
Nikon Coolpix S10 swivel-body digicam on TrustedReviews.
Sony Ericsson P990i 3G Smartphone on HWZone.




Saturday Morning (4 Comments) (link)
Saturday, 4-November-2006 09:36:21 (GMT +10) - by Agg


I've been away for most of this week.. thanks to Cryogenic, Darkness and aftahours for keeping the news flowing, Chainbolt and Sciby for making the quad-core article happen and Manaz for fixing the database server when it fell over yesterday!

Very short notice, but apparently there's a walk against warming on today around Australia, thanks RnR. How about participating in a peaceful march thats being organised around the country. Walk Against Warming is a chance for Australia's citizens to show all tiers of government that Global Warming is of concern and greater efforts should be made to reduce emissions of greenhouse gases.

DriverHeaven have a 975X mobo roundup posted. The DFI offering is a reasonably basic affair with a bios that should appeal to the enthusiast where as Abit throw in everything that a consumer should ever need (and then some). Let's take a look to see how they both compare to a recent revision of the D975XBX.

TechReport meanwhile explore EAX with some onboard audio solutions. So, we've rounded up a couple of nearly identical motherboards with Analog Devices and Realtek codecs to see how they handle EAX positional 3D audio, with conclusive results.

Marc sent word of an Australian blogging site that seems to have incurred Telstra's wrath for being a named too similarly to one of their products.

TechSpot compared the Radeon X1650 Pro and GeForce 7600 GS on the PCI-e platform. You can see what I thought of the 7600 GS on the AGP side of things here.

TweakTown looked at three HDMI video cards on an LCD TV. True AV hardware has been using high-definition component and HDMI technology for some time, while the best that HTPC's could manage was S-Video. So the options have been to either get a TV which could take RBG/DVI inputs, or put up with a lower quality video signal. Luckily, graphics card manufacturers have addressed this imbalance, with new units hitting the market which support high-definition HDMI standards.

From mpot: In Thursday morning's news, some comments were made about IE7 putting an end to phishing. However, there's another side to the anti-phishing functionality in IE7, as legitimate sites could get wrongly tagged as a phishing site, as discussed at http://phishedout.com.

Dan has more letters. Pointless upgrades, heat photography, camera buttons, dicing with death, large print monitors, magic motors, two failed advertising inquiries, and we're all going to die.

Interesting Forum Threads:
My new toy (56k no) (AMD 4x4 system) in AMD Hardware.
4x Intel "Tigerton" = 16-core system! in Intel Hardware.
My MythTV on Fedora Project Log in Other Operating Systems.
Project: build a CNC mill/router in Electronics.
New Dell toy arrived today :) in SMP & Clustering.
Jay Leno's Garage website in Motoring.



To complement Chainy's review of Kentsfield, a stack of other reviews have popped up. Coverage at OC Workbench, techARP, Motherboards.org, XBitLabs, Bit-Tech, TrustedReviews, NordicHardware, Sharky Extreme, Tech Spot, Legit Reviews, Hot Hardware, Chile Hardware (Spanish), Neoseeker, PC Perspective, HardwareCoreware, TechReport, DriverHeaven, Lost Circuits, Legion Hardware, HEXUS and TweakTown. Phew!



Cases:
Thermaltake Kandalf LCS Liquid Cooled Case at Tweaknews
NZXT Adamas Aluminum ATX Case at Bjorn3D
Antec P180B Case at Modders-Inc
JustPC R910 Server Tower at Techgage

Audio:
Sony NW-S203F DAP Audio Player at HardwareZone
Logitech Precision PC Gaming Headset at Digital Trends
Ultrasone PROline 650 Headphones at TheTechLounge

Cooling:
Apack Zerotherm GX810 VGA Cooler at Tweaknews
Hiyatek Contractible Laptop Cooling Pad at ThinkComputers
MACS MA-7131-A Triumph Deluxe at Bjorn3D
Arctic Cooling Accelero X1 VGA Cooler at Futurelooks
Zalman ZM-CS1 Clip Support at OCModShop

Motherboards and Memory:
MSI 975X Platinum V.2 at Viper Lair
SuperTalent PC3500 CL2 2GB Memory at 3DXtreme
Corsair Dominator PC8888C4 at Madshrimps

Graphics Cards:
HiS Radeon X1650 PRO with ICEQ at Guru3D
Sapphire Radeon X1950 Pro at PC Apex
Leadtek WinFast PX7950GT TDH Extreme at HardwareZone
HIS IceQ3 Radeon X1950 Pro at TheTechZone

PCs:
Asus G2P Gaming Notebook at HotHardware
Lenovo IBM ThinkCentre A60 8700 at TrustedReviews
Dell XPS 210 at BIOS

Other:
MS Natural Wireless Laser Mouse 6000 at Everything USB
USB Skype Phone with LCD Display at ThinkComputers
Dynex Internal All in 1 Memory Card Reader at ReviewDesk




Intel's Quad-Core CPU Arrives! (22 Comments) (link)
Thursday, 2-November-2006 17:07:34 (GMT +10) - by Sciby


Chainbolt has taken a detailed look at Intel's QX6700 - their first quad-core desktop CPU. Plenty of benchmarks and overclocking info as we find out if 4 cores is better than 2 - or even 1!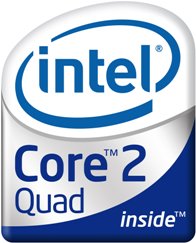 Click for the review!

If you enjoy the review, don't forget to digg it!





First up, congratulations to 'estate' and 'phathag' who were the winners of the October FBOX Giveaway. The November Folding Giveaway is now underway, so nominate yourself in this thread. New folders are always welcome. More information available at our OCAU Folding@Home Information Page. Thanks Bollocks.

TheTechZone have been benchmarking some SMP CPUs, namely the Intel Xeon 5130 and 5160. Check out how they perform here. Included in the comparison is the Intel X6800 Core 2 Extreme which Viper Lair also recently tested. Some updates to Intel CPUs have been included in Tech ARP's Desktop CPU Comparison Guide Revision 3.1.

DriverHeaven have just posted up Part 2 of their article on Game components then and now. This part is focused on graphics and provides a pretty cool information on the different aspects of graphics which we probably all take for granted. Still with graphics, we should all be aware that nVidia G80 is just around the corner. TweakTown have published an article aimed at second hand buyers interested in picking up the leftovers when others upgrade.

Those currently running ATi cards might be interested in Technic3D's comparison of the new Catalyst 6.10 drivers against the previous 6.9 release. There is also a release by NGOHQ which contains ATi Catalyst 6.10 drivers coupled with the old ATi Control Panel (as opposed to the new Catalyst Control Center). If you're running Linux, check out Phoronix's article on the ATi 8.30.3 display drivers which have also just been released.

Team HEXUS went along to Boston's VIP server and storage seminar and have posted a writeup on it. Seems that Fujitsu reinforces the notion that PATA is dead, being completely superceded by SATA. If you've been thinking about upgrading your hard drive, you might want to check out XBitLab's 500GB HDD Shootout. Also have a look at Hardware Secret's article on RAID0 and whether or not it actually increases disk performance.

Finally, Dan has received yet more letters. In this edition: Sixaxis batteries, tiny tank batteries, huge batteries, disturbing camera requirements, case-side LEDs, electric car efficiency, print resolution, and nitrogen in your tyres.



Input Devices:
Microsoft Laser Desktop 6000 at Hardware Pacers
Logitech G11 Gaming Keyboard at ASE Labs
Microsoft Wireless Laser Desktop 6000 v2.0 at MetkuMods
Razer Tarantula Gaming Keyboard at XYZ Computing

Software:
1701 A.D. Game at Technic3D
Norton Internet Security 2007 at BIOS
Splinter Cell: Double Agent at TrustedReviews
Fifa 2007 for Xbox at RbConsoles

Audio and Visual:
Creative Xmod Sound Card at Hardware Zone
Medusa ProGamer Surround Headset at HWzone.co.il
Logitech AudioStation iPod Music System at TheTechZone
Philips Cineos 37PF9731D 37in LCD TV at TrustedReviews

Misc:
Garmin Nüvi 660 Sat-Nav Device at BIOS
SteelSeries Professional Gaming Mouse Pad at Gamepyre
Olympus SP-510UZ at Digital Trends
Kingston DataTraveler Secure at 3DVelocity
SMC WSKP100 Skype Phone at HardwareZone



Graphics Cards:
ATI Radeon X1650XT CrossFire at Legit Reviews
PowerColor Radeon X1950 Pro 256MB at Bit-Tech
Sapphire Radeon X1950XTX 512MB at Virtual-Hideout
ATI Radeon X1650XT (Spanish) at MadboxPC
Palit 7900GS Sonic 256MB at Driver Heaven

Cases and Power Supplies:
Spire Pininfarina at XYZ Computing
Ultra MicroFly Case at OCModShop
SilverStone ST75F 750W Modular PSU at 3dGameMan
SilverStone 400W ST40EF PSU at Techgage
Dark Power Pro 430W at Bjorn3D

Cooling:
MACS Triumph TEC CPU Cooler at Madshrimps
Cooler Master Hyper 6+ at Techwarelabs
Scythe Ninja Plus Rev. B Cooler at Pro-Clockers
Coolermaster Hyper UC Cooler at Technic3D
Cooler Master Mars and Eclipse CPU Coolers at Bigbruin
Zalman CNPS8000 Low Profile CPU Cooler at Madshrimps

Motherboards:
abit Fatal1ty AN9 32X at PC Modding Malaysia
Foxconn 975X7AB-8EKRS2H at Ninjalane
Abit SG-95 Micro-ATX LGA775 at Virtual-Hideout
Abit AW9D-Max at Motherboards.org
ECS 945G-M3 M-ATX at GruntvillE



Tech ARP updated their Desktop CPU Comparison Guide to Rev. 3.0. "Currently covering over 570 desktop CPUs, this comprehensive comparison will allow you to easily compare up to 18 different specifications for each and every CPU!

Sgt_Raven from the forums has been working on the Hard Drive price per GB chart. It can be found here in the forums, or here in our wiki. Nice work! Thanks Wayne.

Could IE 7 be the solution to Phishing? "Phishing could soon be a thing of the past and the credit may have to go to Microsoft. That's according to a leading Web security expert who says functionality built into Internet Explorer 7 could shutter fraudulent Web sites within 18 months."

On another MS related note, Windows Media Player 11 has gone gold. Cheers looktall.

Tweaknews want you to have a look at the Open Office suit, and have an article aptly titled OpenOffice : The Free Office Software Suite Everyone Should Know About. "Thankfully, computer users can now enjoy the benefits of having free software that is actually far superior and useful to many of the products available for a hefty price in the retail market . For example, the Firefox browser is much more versatile and handy (think extensions) than any other web browser that can be used on any operating system—Windows, Mac, Linux, Solaris and many other esoteric variations. Ditto for OpenOffice."

XYZ computing has an article about why the stats don't matter in regards to next gen consoles. "One of the most interesting areas of discussion has had to do with the technologies inside each of the systems. This is the case because of the large disparities in technology between the Sony Playstation 3, Microsoft Xbox 360, and Nintendo Wii. While the gear inside a console certainly has an impact on the playing experience, many writers are putting entirely too much emphasis on these specifications. If other head-to-head system competitions, like the PSP versus the Gameboy DS, have taught us anything, it is that technology is not always a determining factor to gamers."

Bary sends word that the Australian show The Glass House has been axed, possibly under direction of the PM. The last episode of The Glass House will go to air on November 29.

Seeing as it's El Dia de los Muertos, check out this Spooky case mod.



---
Advertisement:


All original content copyright James Rolfe.
All rights reserved. No reproduction allowed without written permission.
Interested in advertising on OCAU? Contact us for info.