December 2006
Silly NYE Game (0 Comments) (link)
Sunday, 31-December-2006 23:41:58 (GMT +10) - by Agg


At work, or otherwise bored for New Years Eve? Play our Silly NYE Game, then!



Everybody stop! Because according to the RIAA (as reported by the EFF) ripping your own CD's is not fair use and never was (well at least in the USA).

PCWorld has done a nice roundup of the 25 worst tech products. "At PC World, we spend most of our time talking about products that make your life easier or your work more productive. But it's the lousy ones that linger in our memory long after their shrinkwrap has shriveled, and that make tech editors cry out, "What have I done to deserve this?""

Mark Shuttleworth of Ubuntu has been interviewed expressing his concerns over patent infringement and his hopes for 2007 among other things. "Which is why I am so interested in 2007, potentially, as the year in which Linux innovation on the desktop starts to up-shine the innovation of Apple and Microsoft. You've got to see that getting brilliant people scratching their niches from anywhere in the world collaborating on the Internet is not just a great way to make cheap software, it is a great way to way to make a phenomenal, surprisingly good, and unexpected software, breakthrough software."

Mike has sent in this Google earth image. See if you can spot the oddity in this picture of a school and post in the thread if you cannot.

According to the TechReport the cache on the new 65nm AMD processors is slower. "We focused on power consumption and overclocking in our initial look at the processors, assuming those would be the most interesting aspects of the die-shrunk parts, which were billed as otherwise offering performance identical to their 90nm predecessors. We should have known better, given the difference in L2 cache performance we noticed between 130nm and 90nm Athlon 64 processors during AMD's last die shrink."

This article looks at the third party router firmware OpenWRT. "When I tell people that I have a Linux machine acting as the router in my household, I get some strange looks and get told that they'd sooner have a "real router". What they don't realise is that except for some incredibly expensive hardware firewalls, most routers run Linux anyway – just hidden behind the cloud of a fancy web interface."

Todays timewaster is this cricket game.



Core PC Components:
ASUS Striker Extreme 680i SLI Motherboard at Virtual-Hideout.
Biostar P4M890-M7 motherboard at PCStats.
Foxconn P9657AA- 8KS2H at Anandtech.
Xeon Woodcrest at Anandtech.
MSI P965 Platinum motherboard at HardOCP.

Cases, Cooling and Power Supplies:
Zalman VF-700AlCu VGA Cooler at TechDomain.
Gigabyte 3D Aurora 570 Case at HardwareZone.
OCZ GameXStream 850W PSU at Tweaknews.
OCZ GameXStream 850w SLI PSU at OCIA.
Sondigo Sirocco Wireless Audio Bridge at PCFrags.
CoolIT Eliminator CPU Cooler at 3DGameMan.
Thermaltake TMG A2 and TMG I2 coolers at PCModdingMy.
Scythe Andy Samurai Master CPU Cooler at Pro-Clockers.

Multimedia and Gaming:
Logitech G15 Gaming Keyboard at Moditory.
Altec Lansing FX5051 5.1 Speaker System at ThinkComputers.
Abit Fatality AN9 SLI Motherboard at PCStats.
SteelSeries 3H Gaming Headset at ThinkComputers.
Ratpadz XT Mouse Pad at TheTechZone.
Ratpadz XT Body Armor at TechFear.
QPAD EC-R mouse pad at TechPowerUp.
Thecus N1200 RouStor NAS at Hexus.
Vizo Technology Luxon 3.5" HDD Enclosure at OCIA.



It seems that Samsung has developed a fuel cell docking station which would power one of their ultraportable laptops for a month. "The dock can power a laptop eight hours a day, five days a week for a month. Apparently the boffins are working on a miniature version which can power a laptop for more than 15 hours "on a coffee cup's worth of fuel". Although it is not clear how much fuel there is in a cup of coffee."

Bit-Tech has published the "Bit-Tech Awards for 2006". DigitalTrends has also done a roundup of the best products of 2006. "We've awarded 'Best of Year' badges to some of our favorite products published on bit-tech in the last 12 months. We're looking at the best games (RTS, RPG, FPS and Console) as well as graphics, motherboards, CPUs, peripherals, memory, cases, cooling, monitors and more."

This article takes a look at the future of computer technology. "In the past twenty years, there has been a dramatic increase in the processing speed of computers, network capacity and the speed of the internet. These advances have paved the way for the revolution of fields such as quantum physics, artificial intelligence and nanotechnology. These advances will have a profound effect on the way we live and work, the virtual reality we see in movies like the Matrix, may actually come true in the next decade or so."

TheRegister takes a look at copyright and how it is hurting individuals. "We're continually being told the Internet empowers the individual. But speaking as an individual creative worker myself, I'd argue that all this Utopian revolution has achieved so far in my sector is to disempower individuals, strengthen the hand of multinational businesses, and decrease the pool of information available to audiences. All things that the technology utopians say they wanted to avoid."

This former military pilot has devised a system to fly a person using small kerosene powered engines. "Back in 2003 Rossy, now a commercial airliner captain, began his Flying Man project, when he strapped a pair of stubby wings to his back and leapt out of a plane, swooping eight miles in freefall for the loss of just 1000ft in altitude. Strapping on the contraption, which is made of various metals, fibreglass, Kevlar and carbon fibre, Rossy climbs into the small aircraft which is to launch him into his flight. At an altitude of some 7750ft, he leaps out, just like a skydiver."

This Damn Interesting article talks about radiation in the early days. "Hammer's recipe was used by the US Radium Corporation during the First World War to produce Undark, a high-tech paint which allowed America's infantrymen to read their wristwatches and instrument panels at night. They also marketed the pigment for non-military products such as house numbers, pistol sights, light switch plates, and glowing eyes for toy dolls."

Todays timewaster is Upgrade RC, a remote controlled car racing game.



Core PC Components:
XFX GF 8800GTX at Motherboards.org.
Super Talent DDR2 T1000UX2G4 Memory at Pro-Clockers.
Asus EN7950GT at Neoseeker.
Mushkin XP2-8500 DDR2 at Bjorn3D.
MSI NX7600GS Graphics card at PCFrags.
Intel Core 2 Duo at HardwareOC.
ECS KA3 MVP ATI Crossfire Xpress 3200 motherboard at Futurelooks.
Nforce 590 Roundup at TechReport.

Cases, Cooling and Power Supplies:
Cooler Master 850W PSU at HardwareZone.
Tagan TurboJet 1.1kW PSU at LanAddict.
Coolermaster Mars CPU cooler at RBMods.
Antec Nine Hundred Gaming Case at ThinkComptuers.
VIZO XENA Notebook Cooler at Virtual-Hideout.
Noctua NC-U6 cooler at OverclockersOnline.
Noctua NH-U9F cooler at Technic3D.

Multimedia and Gaming:
Alternative Flash Based Portable Media Players at A True Review.
Akasa Integral Fusion External HDD enclosure at TechPowerup.
MSI S271 Ultra Compact Notebook at TheTechZone.
Bigfoot Networks Killer NIC at PCPer.
Logitech ChillStream PC Game Controller at Virtual-Hideout.
Everglide S-500 Professional Gaming Headphones at OCIA.
IWILL ZMAXdp Dual Opteron SFF Barebones System at BigBruin.



Yesterday at 10:15am my wife and I received the best possible (slightly late, although he was a day early) Xmas present: our first child, William.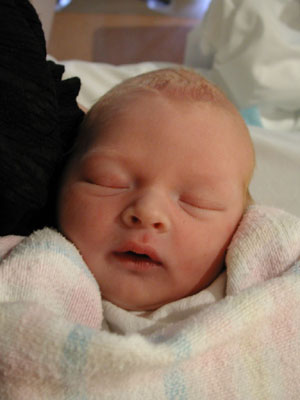 Mum and bub both doing fine. We couldn't be happier!



HardwareZone has taken a look at the top 100 products of 2006. Notable mentions include Core 2 Duo, Seagate Barracuda and Dell Ultrasharp monitors. "The final chapter of 2006 is almost ending, but reflecting back, it has been an exciting year for consumers with new hardware platforms penetrating all segments of electronics."

This article takes a look at hard drive coolers and if they are really nessecary. "With all those crazy high-speed CPUs and GPUs out there, one area of cooling tends to be taken for granted or forgotten: Hard Drives. Is it worth going around and installing fans and coolers onto them to drop those few degrees? What about the noise? Let's find out!"

Intel's Core 2 Duo line up is set to expand next year. "The possibility of twelve Core 2 Duo processors clocked between 1.8GHz and 3.0GHz does make picking the right processor difficult. Currently with just four options the choices are rather obvious."

Karl has sent in word of a Transformers movie of which the preview can be viewed here. "ZOMG TRANSFORMERS, ROBOTS IN DISGUISE!!1!"

From Daniel: This lengthy document looks into the hardware costs of Windows Vista's DRM. "Windows Vista includes an extensive reworking of core OS elements in order to provide content protection for so-called "premium content", typically HD data from Blu-Ray and HD-DVD sources. Providing this protection incurs considerable costs in terms of system performance, system stability, technical support overhead, and hardware and software cost."

Hexus has taken a look at the people who are giving up their privacy by using social networking sites. "Prof. Nigel Smart of the Computer Science Department at the University of Bristol has expressed his concern at the worrying trend of people giving up their privacy on the internet via social networking websites. He told HEXUS: "I am concerned that from some of the posts I have seen, by colleagues, students and others, that there is a deep societal problem emerging of people giving up their privacy without realising it"."

This article takes a look at planning computer configurations for tasks. "Computer experts all around the world would be thrilled if all computers would do all tasks equally well, if all configurations were perfect for all tasks. Unfortunately, a basic home computer would be ill-suited to work as a data center, just as using a gaming configuration for office work would be a pretty big waste of money. The reason is pretty obvious - you definitely don't need a DX10 card on something that's going to run Word and Excel, and you can't really expect a machine with integrated graphics to run a 2007 edition game."

Todays timewaster(s) can be found here. Games include a funky keyboard game here.



Core PC Components:
Albatron GeForce 7600 GS at SharkyExtreme.
ASUS EAX1950PRO at Virtual-Hideout.
ASUS P5N-E SLI at TechGage.
FOXCONN 7950GT at Bjorn3D.
Gigabyte GA-945PL-S3 945PL motherboard at PCStats.
TEAM Xtreem 2x1GB PC2-6400 memory at OverclockersOnline.
Mad-Moxx 7900 GTO at TechPowerUp.

Cases, Cooling and Power Supplies:
VIZO NINJA Notebook Cooler at ThinkComputers.
Swiftech Quiet Power P180 Water Cooled Case at 3DGameMan.
Rosewill RCX-Z3 CPU Cooler at RbMods.
Zalman CNPS9700 NT CPU Cooler at Virtual-Hideout.
High Power 620W PSU at Bjorn3D.
Etasis ET-850 850w PSU at OCIA.
Cooler Master CB5-7KFSA BTX Cooler at BTXFormFactor.

Multimedia and Gaming:
Sony Handycam HDR-SR1 camcorder at HardwareZone.
Epson EMP-TWD3 Projector at HardwareZone.
Sony Altus MDR-D777LP Headphones at DigitalTrends.
Nokia N93 phone at DigitalTrends.
Logitech Z-10 Interactive Speaker System at XYZComputing.
Acer AL1916 19" LCD at Monster-Hardware.




Archie's HTPC (6 Comments) (link)
Thursday, 28-December-2006 20:37:54 (GMT +10) - by Agg


Here's a nicely detailed photo essay of converting an older DVD player into a full HTPC system:



Click for the PCDB entry! (16 pics)





ExtremeMhz takes a look at the importance of branding in the MP3 player market. "For the past several years, there is no doubt that the Ipod has dominated the market. So much in fact, that many small companies that have attempted to bring a competitive product to the market are now gone without a trace. However, despite that fact that many other established companies have offered a number of products to compete fairly well with the Ipod, I find they are all left in the dust at the end. Why? Well, as this article states, it's all about the brand."

If you have been interested in handheld gaming systems this article might be able to help. "There are three handheld systems that are vying for your attention. If you already have the home console(s) of your choice and are looking to get a handheld system, then you may want to peruse the following information."

Tweaktown has posted an article about mid range graphics cards. "Today we have with us a total of four mid-range graphics cards - two from AMD and two from nVidia. While all cards are mid-range, it's clear that they sit at different end of the scales – let's call them low-end mid-range and high-end mid-range. The Radeon X1650XT and GeForce 7600GT sits at the lower end of the mid-range scale and at the other end we have the GeForce 7900GS and the Radeon X1950PRO. While offering high-end type performance, the 7900GS and X1950PRO still in belong at the mid-range level due to their pricing."

A user over at Doom9 claims to have produced software that can decrypt HDDVD movies. Known as BackupHDDVD the software is able to crack the AACS DRM software used on the HDDVD which was claimed to be difficult to crack. The program and source code is freely available on the internet.

Yesterday an earthquake disrupted internet communications to millions of people across Asia and Australia. From frustrated traders seeking in vain for stock quotes to anxious newshounds accustomed to round-the-clock updates on world events, millions of people from China to Japan to Australia were affected Wednesday. The disruption was widespread, hitting China, Japan, South Korea, Taiwan, Singapore, Thailand, Malaysia, Hong Kong and elsewhere, with knock-on effects as far away as Australia for companies whose Internet is routed through affected areas. There was no chaos on the stock exchanges or any of the other doomsday scenarios, but reports that services could be down for weeks were dramatic enough. South Korea's information and communication ministry said all six undersea fibreoptic cables off Taiwan were hit, causing major disruption. All services, except for exclusive business lines, returned to normal shortly afterwards as they were switched to other systems.

This page of the "Top Ten Mistakes in Web Design" has been updated to suit the newer styles of mistakes. You may also want to check out older lists which include mistakes like "avoid marquees" and "constant animations". *shudders*

A casino has refused to pay two men who won almost $210,000 on an electronic version of Keno on the grounds of a software malfunction. "The men were playing a computerized version of Keno last week when they matched all five numbers on the screen. The machine said the win was worth a jackpot of $209,716.40. The casino said it was a software error."



Core PC Components:
Asus EAX1950CrossFire & EAX1950Pro at HotHardware.
BFG GeForce 8800 GTS and SLI at PCPer.
ECS PN1 SLI2 Extreme Motherboard at LegitReviews.
G.SKILL F2-6400CL6D-4GBMQ 4 GB Kit at TechPowerUp.
HIS Radeon X1950XT at OverclockersCafe.

Cases, Cooling and Power Supplies:
Antec Nine Hundred Chassis at Hexus.
SilverStone Temjin TJ09 case at Phoronix.
Asetek Waterchill Xternal Kit at Bjorn3D.
Thermaltake TMG AT3 heatsink at Technic3D.
Coolermaster Mars cooler at Technic3D.

Multimedia and Gaming:
Enermax Aurora Keyboard at TechGage.
Yakuza for Playstation 2 at RbConsoles.
Samsung BD-P1000 Blu-ray Disc Player at HardwareZone.
Samsung SGH-Z560 mobile phone at OCWorkBench.
Sondigo Inferno 7.1 Soundcard at ChileHardware (translated).
Ratpadz XT mouse surface at TechFear.
Coolermaster Media Center 280 at Hexus.



DansData has some more letters. This addition covers Wind-up hybrid cars, power supply testing, STOP error hunting, detergent scams, and sex toys.

TechArp has posted this parody wish list for Christmas which should give you a laugh. "Number 10 - Friends: Don't all people have friends? Nope, not me. I assume it's because I'm too great a person and an altruist to boot. But of course, I get lonely sometimes. It's a hard job being as awesome as I am and sharing that aura with potential buddies."

PCStats has an interesting article about setting up your own FTP Server on Windows. "FTP is an easy way to transfer files over the Internet and in this guide PCSTATS will explain the basics of using it, and how to set up a home FTP server on WindowsXP."

This article delves into content protection in Windows Vista. "Windows Vista includes an extensive reworking of core OS elements in order to provide content protection for so-called "premium content", typically HD data from Blu-Ray and HD-DVD sources. Providing this protection incurs considerable costs in terms of system performance, system stability, technical support overhead, and hardware and software cost."

Also it seems that Microsoft is trying to patent RSS. ""The big mystery is what Microsoft is planning to do with the patents if they are awarded them. The sad state of patent affairs in the United States has led to several cases of Microsoft being sued for technologies they did arguably invent simply because some else owned a generic patent on them."

Yonas has sent in funny video of some guy impersonating 100 different characters in 5 minutes.

Pandora, an internet radio station is set to become more social with the addition of some new features.



Got servers?



Click for the PCDB entry!





Hmm, I see the usual scammers are trying to trick people via email during the holidays - with fake online postcards and even a "Merry Christmas $150,000 loan, click here!" message allegedly from a major Australian bank. Get a life, guys!

Speaking of Christmassy things, you can listen to The Queen's Christmas message via podcast this year, if you like.

IGN have their year in review posted, looking back from a few technological perspectives. GameSpot have their best and worst games of 2006 published too, including their game of the year.

Ranchu spotted the final release of Amiga OS 4.0. Amiga OS 4.0, The Final Update is the culmination of 5 years of development and takes the form of a stand-alone ISO image which contains a full installation of all Amiga OS 4.0 components.

Here's a cool video explaining the space elevator concept. Gotta wonder if we'll ever actually make something like this, or if some major hurdle will kill the idea. More info on Wikipedia.

From MWP: My Christmas pressie to all the Crystalfontz/HD44780 LCD users out there: CrystalControl2 v20061225. Includes: The long awaited Screen-Editor! Screen transition effects, Many new plugins, HD44780 support works again, Many new pre-made screens & lots of other new features. Download from here.

Phoronix have info on an open-source NVIDIA driver project. There is still plenty of work ahead before this driver can become usable for desktop users. Once the driver is working, it is intended to support all NVIDIA graphics cards -- from the Riva 128 NV03 to the GeForce 8800GTX G80.

If you enjoyed the "extreme blender" videos we linked a while ago, you'll be pleased to hear that Blendtec have set up a WillItBlend? website now, thanks Sciby. Or if "real police action" is more your style, timbot sends word that SpikeTV have made a YouTube channel for their disorderly conduct TV show.

Hope you're having a good break and that you got (or gave) some goodies this year. Check out what other people got for Xmas in this thread and maybe share your New Year's resolutions in this one. :)



This is a bit old but it's in theme with Christmas: a gingerbread PC mod.

Wired has a look at some Mac modding. Hayashi's customizations are just one of the many ways Japanese Mac users like to decorate their machines – from painting the lids of laptops to replacing the entire shell with custom-made transparent plastic. The Japanese word for it is "Kaizo," which means "modifying," "upgrading" or "remodeling."

Here's an XBOX 360 mod done really nicely - one gone wrong over at Digg.

Now for some retro Atari modding.

Lots of people mod their desktop computers but CNET have a look at some laptop mods here.

Some more stuff on Nintendo Wii modding from tehxan here, here and here. He also says you can now use the wiimote almost as a point and click device, and with the latest versions of glovePIE you can use the nunchuk and classic controller for almost any game.

We now have an 'OCAU Modding Guides' thread in the forum so if anyone needs some help on a mod or wants to add anything you're welcome to. We also have alot of good mods going on here in our modding forums.

If you have any modding news please send it to me.




Xmas/Wii Waffling (23 Comments) (link)
Sunday, 24-December-2006 18:19:26 (GMT +10) - by Agg


I had some fun on Friday, attending SecretNet's 10th Birthday celebrations (and seeing Andypoo, back from Estonia/Skype for Christmas). Quite a few people turned up, fun was had, with lots of pizza and prizes:



More interestingly, a Nintendo Wii was set up on a projector and everyone had a go on the various games. I sucked at the tennis game, did OK at ten-pin bowling and won my only go on the (knitted cow?!) racing game. So the simulations seem pretty accurate. :)



But as a veteran of many PC-based LAN parties and more recently plenty of Xbox parties, it's amazing how different the Wii makes things. I'm used to burrowing into the sofa or a comfy PC chair, snacks and energy drinks at the ready, and not moving from that spot for hours, apart from controlling keyboard/mouse or gamepad.

But the Wii of course has a controller you actually move in 3 dimensions to play games with. So we were standing, flinging our arms around in tennis, moving around acting out our best bowling style, etc. It's a very different experience and, while the number of games (at least, that I saw) seems a bit limited at the moment, with weather forecasts and even forum-capable web browsing available already, it's quite a neat little box. But more importantly, it's an oddball success like Nintendo's DS, which through games like Brain Training has managed to snare some non-traditional customers - including my parents! I can really imagine families having a go at playing some of the Wii games together on Xmas morning.



Anyway, this isn't meant to be a big Nintendo ad. :) This has been a bit of a strange year, and next year will be even more of a challenge given my wife and I are expecting our first child literally any day now. It might get a little quiet around here for the next few days. So, I hope you all have a great Xmas, enjoy your holiday, travel safe and let's hope 2007 turns out to be a great one.




Sunday Afternoon (9 Comments) (link)
Sunday, 24-December-2006 16:55:09 (GMT +10) - by Agg


NVIDIA has released a hotfix for SATA on 680i motherboards. Some NVIDIA nForce 680i SLI "Designed by NVIDIA" motherboard customers have reported experiencing disconnect or write error issues with SATA disk drives.

With YouTube recently helping catch a murder suspect, it's a shame there wasn't any footage of these offences, thanks fwoar.

The recent Australian Federal Court ruling about linking to copyright material has people wondering about the liability of search engines. Electronic Frontiers Australia, a civil-liberties group, said the decision "will create significant uncertainty for Internet publishers from Google to your average Internet user who posts on a message board."

Shuttle have a new mini-PC powerhouse called 1337 SDXi. In addition to offering the best performing hardware, Shuttle treats the 1337 SDXi to a new flame paintjob using glossy automotive paint. Liquid-cooling is available for users that select dual ATI X1950 Pro graphics cards in CrossFire as well.

GigaOM have some sneak-peek info about "The Venice Project", which one of the Skype founders is hoping will disrupt the delevision industry by using peer-to-peer technology. I saw some clips with ads embedded in them, and they worked just like plain old television. With a more directed audience, and targeted ad distribution platforms such as one from SpotRunner, can turn this into a win-win for everyone.

If you're into alternate interfaces, try Project Looking Glass from Sun. What if your desktop was actually a 3D environment? What if your CD or movie database became a 3D jukebox? Project Looking Glass is based on Java technology and explores bringing a richer user experience to the desktop and applications via 3D windowing and visualization capabilities. Downloads for various platforms here.

HKEPC reckon that AMD will give up their P-Rating system. Nonetheless, the PR figures are no longer useful for comparison as dual core has become common; sometimes it is quite confusing, especially since the launch of Core architecture.

TwitchGuru have an interesting article about professional gaming. Gamers here at the CPL resemble jocks - albeit seriously smart and tech-savvy jocks - more than mild-mannered nerds. They talk like jocks, barking profanity-laced trash talk at one another. They act like jocks, thumping their chests with victory and high-fiving and fist-pounding one another after big wins.

Interesting Forum Threads:
Q6600 Kentsfield FAH in Team OCAU.
DIY Wii sensor bar with rechargeable batteries in Game Consoles.
What the Science forum is all about in Science.
Amfibius Xmas Party (pics) in Geek Food.
My Murciélago report :) in Motoring.
Tell my why I *shouldn't* get an aquarium in Pets & Animals.
Google + Webcams = Fun in The Pub.
Why did you join OCAU? in The Pub.



Core PC Components:
FOXCONN 975X7AB-8EKRS2H motherboard at LegitReviews.
Foxconn MCP61SM2MA-ERS2H Motherboard at OCInside.
Biostar 7600GS at OverclockersOnline.
AMD's 65nm Athlon 64 X2 processors at TechReport.
Seagate Barracuda 7200.10 750GB hard drive at TweakTown.

Cases, Cooling and Power Supplies:
Mushkin HP-580AP 580W PSU at Bjorn3D.
Zalman Super Thermal Grease at PCModdingMy.
Artic Cooling Accelero X2 at XSReviews.
Noctua NC-U6 Heatpipe Chipset Cooler at BigBruin.
NZXT Zero Case at ThinkComputers.

Multimedia and Gaming:
SteelSound 4H Gaming Headset at TweakNews.
Lexmark E352 laser printer at TrustedReviews.
QPAD CE-R & XT-R mousepads at BurnoutPC.
Logitech FreePulse Wireless Bluetooth Headset at 3DExtreme.
Xbox 360 HD DVD Drive at TrustedReviews.

Other:
Lenovo Thinkpad X60 Tablet PC at XYZComputing.
Panasonic HD-PLC Power Line Networ at TrustedReviews.
MediaMonkey at PCMech.



The SpiderMan 3 mod we linked last time has been the talk of the modding scene lately. Bit-Tech has some in depth coverage here. Box Gods also have a bit of a look here. There's a video here of the modded hard drive clicking away which looks pretty cool.

Here's another video of a modded Wii Remote "WiiMote" being used on Windows XP.

Mad Shrimps take a look at some 120mm fans here.

Someone thought it would be fun to mod a Nintendo DS for IDE. You might not know it, but CompactFlash memory cards use IDE interface; and hence it's possible to map each IDE pin to a corresponding CF pin.

Bit-Tech are running a 'Mod of the Year' Competition here.

LegionHW have a look at some factory watercooled RAM from OCZ here. Finally, a memory module manufacturer has come up with an idea that not only makes their memory modules look cool, but also helps them run a lot cooler.

On the topic of watercooling, there's some homemade waterblocks here and here. Here's another from our own 'Aussie Jester'. For more info on Aussie Jester's work check out his site.

If anyone has any modding news post it in the Modding News thread in the Modding Forum or PM it to me (slamaa).



Phoronix has posted an article about an interesting Java desktop environment called Project Looking Glass. "Project Looking Glass has reached version 1.0! For the uninformed, Project Looking Glass is an open-source 3D desktop environment for not only Linux but also Solaris and Windows. This software is all powered by Java after three years in development. Curious to see what Project Looking Glass looks like in action, as well as some of their Java 3D applications? We have an arsenal of images to demonstrate this software as we run it on Fedora Rawhide FC7."

This prank should give the office workers some ideas for future pranks on your coworkers.

PCStats has looked at some performance tips for Windows. "Our focus is on making your Windows XP computer perform faster, boot quicker and run better! Whether this means booting and shutting down quicker, achieving better 3D gaming performance, or just making your PC feel quicker, chances are there's a tip or two in here to help you speed things up."

TechArp has posted a Mobile CPU comparison guide covering 390 mobile processors allowing you to compare them on a number of different specifications.

The Guardian has posted their idea of the 100 most useful websites. There are certainly some useful sites there but it is obviously flawed as OCAU isn't mentioned.

PCMech has looked at upgrading to Windows Vista. "It's that time again. Microsoft has released a new operating system. It's called Vista. That you will have to upgrade to Vista some day, is a given. The question is when."

Hexus has interviewed Chris Heaton from Ubisoft about their new game Dark Messiah of Might and Magic.

The Techreport has reported about the higher cache latencies in the newer AMD chips. It seems that AMD have built in provision for larger cache sizes in the new processors.

DigitalTrends has posted a guide for picking your next generation gaming system.

Today there is a couple of timewasters. The first one is this number game and the second being this game where you need to avoid the solid squares.



Core PC Components:
Crucial Ballistix PC2-8000 EPP memory at Tweaktown.
HIS Radeon X1950 Pro graphics card at HotHardware.
XFX Geforce 7800GTX video card at RBMods.
Asus Striker Extreme motherboard at HardwareZone.

Cases, Cooling and Power Supplies:
Scythe Mine CPU cooler at HardwareOC.
Arctic Cooling Freezer 7 Pro Vs. CoolerMaster Hyper TX coolers at FutureLooks.
Noctua NH-U9 and NH-U12 heatpipe coolers at Guru3D.
Silverstone Tundra TD01 Watercooling Kit at XSReviews.
AeroCool Zero Degree Flexi Case at OCIA.

Multimedia and Gaming:
Logitech Z-10 Interactive Computer Speakers at TheTechLounge.
Palm Treo 700w Smartphone at TechGage.
Steelsound 3H & 4H Headset at AseLabs.
Philips Xenium 9@9s phone at HardwareZone.
Nova Raider Mouse Mat at XSReviews.

Other:
Billion BiGuard S10 at TrustedReviews.
Cyber Snipa Dog Tag USB Flash Drive at TweakNews.
Art. Lebedev Mus2 mouse at TechPowerUp.
Flybook V33i with HSDPA at DigitalReviews.




Wiki Wanderings (0 Comments) (link)
Thursday, 21-December-2006 19:13:06 (GMT +10) - by Agg


Here's a few interesting new or recently-updated pages:

Useful OS X Apps
Displays
Quiet PC
Gaming Machine parts recommendations
OCAU IRC
Guitar Choice - What to Consider
OCAU Forums Online User Record
OpenBSD
Wii



TheTron sends word of a new episode of his video podcast i386 TV. You can download the episode directly here (Ipod, 97mb) and here (XVID, 219mb). In this episode Adam and Zac attempt to put together a $2500 gaming PC.

According to HardwareSecrets 99% of PSU reviews are wrong. "With computers (and users) asking for better power supplies, nothing more natural than reviewing websites publishing power supply reviews. But contrary to other hardware parts like CPUs, motherboards and video cards, one must have deep electronics knowledge in order to test a power supply. Since most reviewers are simply users with a above-the-average knowledge in computers – but not in electronics – almost all PSU reviews posted on the web are completely wrong and they do more warm than good, as some websites recommend products that are really flawed."

From Yonas: Siemens has apparently broken the network speed record by transmitting 107Gbps over a fibre link. "Siemens said in a statement it had processed data using exclusively electrical means at 107 Gbps - roughly two full DVDs per second - and sent it over a single optical fibre channel in a 161km US network, the first time outside a laboratory. Online games, music and video downloads are generating increasing amounts of internet traffic, creating a need for ever faster and affordable transmission."

It seems that the popular video site Youtube has helped to catch a criminal in Canada. "Authorities in Hamilton, Ontario, posted surveillance video on the popular website earlier this month hoping for help to identify two "people of interest" in the case. The one-minute video shows two young men entering a local bar hours before two others were stabbed in a brawl after a hip hop music concert on November 17. One man died in the incident."

A teenager in Singapore has pleaded guilty for tapping into his neighbors wireless network. "Seventeen-year-old Garyl Tan Jia Luo's offence falls under the Computer Misuse Act and carries a penalty of up to three years in jail and fines of up to $S10,000. He is the first person in Singapore to be charged with this offence. In mitigation, Tan's lawyer said the teen was "deeply remorseful" for his actions, the Straits Times reported."

HardwareZone has reviewed a Sony 2x Blu-Ray writer. "Blu-ray is one small step closer to becoming mainstream, thanks to the publicity generated by Sony's PlayStation 3. The next step is to get the enthusiasts onboard and Sony intends to do that with its new BWU-100A Blu-ray writer."

From Adam: In strange Science news a lizard has layed fertilied eggs without mating "In a study published in the science journal Nature, they say they have unravelled a mystery surrounding a Komodo dragon named Flora, one of two dragons at Chester Zoo, northern England. Flora laid 11 eggs in May this year, three of which collapsed. These three eggs were opened and were found to contain embryos, showing they had been fertilised. But who was the daddy? Flora had never mated with a male dragon or even mixed with one."

DigitalTrends has published an article about buying Xbox 360 controllers. "One of the most important elements in a video game experience is the controller. You can have pretty graphics and a great game storyline, but if your controller sucks then it's all downhill from there. Controllers for the Xbox 360 range the gamut from wired to wireless to the more exotic, like steering wheels with vibration feedback."

This site has combined the Google Maps API with weather data to allow you to see weather plotted on a map of your area.

Todays timewaster is Reindeer Arm Wrestling.



Core PC Components:
XFX GeForce 8800 GTX SLI Video Card at LegitReviews.
Sapphire TOXIC X1950 XT-X at TrustedReviews.
Jetway M2A481 (AMD 480X) at OCWorkBench.
ASRock 775Dual-VSTA at Phoronix.
Biostar GeForce 7600 GS at Guru3D.
PowerColor X1950 Pro at XbitLabs.

Cases, Cooling and Power Supplies:
Enermax Galaxy Gamer 1000W DXX PSU at PCApex.
Lian Li PC-G7 A at Technic3D.
Noctua NC-U6 Chipset cooler at Pro-Clockers.
NZXT Zero Full Tower Aluminum Chassis at OCIA.
Zalman Fatal1ty FC-ZE1 Champ1on Series Case at PCPer.
Cooler Master Mars, Eclipse and Hyper TX Cooling Solutions at XBitLabs.

Multimedia and Gaming:
Dell UltraSharp 3007WFP-HC 30" LCD at HotHardware.
SteelSound 4H Headphones at Modders-Inc.
Samsung R74 LCD television at UKGamer.
Anydrive 3 MP3 Player at RBMods.
Ratpadz XT Premium Mousing Surface at Virtual-Hideout.
RTX Dualphone Skype phone at TrustedReviews.

Other:
Sony Vaio VGN-SZ3XP notebook at TrustedReviews.
OCZ Roadster 1GB flash drive at DVHardware.
VIZO Paragon HHD Enclosure at Modders-Inc.
Alienware Area-51 7500 system at Bios.
MultiSwitch USB Sharing Hub at Tfot.
VIZO Uranus & Saturno eSATA HDD Enclosures at Bjorn3D.



Ben has sent in an article about a new type of memory which is much faster than todays memory technology. "Scientists from IBM, Macronix and Qimonda said they developed a material that made "phase-change" memory 500 to 1000 times faster than the commonly-used "flash" memory, while using half as much power. "You can do a lot of things with this phase-change memory that you can't do with flash," IBM senior manager of nanoscale science Spike Narayan told AFP. "You can replace disks, do instant-on computers, or carry your own fancy computer application in your hand. It would complement smaller technology if manufacturers wanted to conjure things up.""

Techgage has an article about Linux desktop environments and the advantages of each.

Kris sends in this article about the top 10 banned toys. "Last month, Target recalled 10 of its Kool Toyz-brand play sets, citing hazards like "lead paint," "sharp points," and "puncture wound potential." The toys, which included plastic aircraft carriers, dinosaurs, and tanks, all appeared harmless enough. But according to the killjoys at the Consumer Product Safety Commission, children—at least those prone to eating plastic objects as big as their head—were at serious risk."

Apple has been trumped by Cisco systems who have released a VOIP phone with the name "iphone". It seems that Cisco has owned the trademark for some time and Apple will need to think up another name for its romoured mobile phone.

Marc has sent in this interesting mod of a usb powered cup warmer aided by an original Pentium processor. I have heaps of these old processors around, I should make one.

It seems that the minimum system requirements of Vista is not as much as we thought. It seems that Vista will run on systems as slow as 800mhz as a minimum. "According to the company, the baseline configuration should have an 800 MHz processor, 512 MB of memory, a CD-ROM drive, a 20 GB hard drive (15 GB are occupied by the basic Vista installation) and an SVGA graphics card capable of displaying a resolution of 800 x 600 pixels. From the view of the minimum requirements of Windows XP Home (300 MHz CPU, 128 MB memory, 1.5 GB hard disk space, CD-ROM SVGA graphics card), that's a substantial increase in computing horsepower, but it may not be enough to run Vista as it will be advertised by Microsoft."

Ashley has sent in news about a isolated mountain village who have installed a mirror for year round sunlight.

Todays timewaster is winterbells. Guide the the rabbit up the bells while trying not to fall. I got 4500 so you peoples should be able to beat that :). Another game which suits the holiday season can be found here.



Core PC Components:
GeForce 8800 GTX and 8800 GTS Performance at HotHardware.
HIS X1950 Pro IceQ3 Turbo Video Card at XYZComputing.
Asus P5B-E motherboard at Neoseeker.
BFGTech GeForce 8800 GTS at Bit-Tech.
OCZ 2GB DDR2 PC2-6400 memory at Bonafidereviews.
Abit AW9D-MAX i975 Express motherboard at Legitreviews.
Gigabyte R1650Pro Video Card at OCNZ.
OCZ 2x1GB PC2-8500 DDR2 Memory at Virtual-Hideout.
Abit NF-M2 Motherboard at Motherboards.org.
Intel QX6700 Quad-Core at Techpowerup.

Cases, Cooling and Power Supplies:
Antec NSK1300 MicroATX Cube Case at ThinkComputers.
Etasis ET850 850W Power Supply at 3DGameMan.
Etasis ET850 850W Power Supply at OCC.
Noctua NF-S12 120MM Fan at 3DVelocity.
Silverstone Temjin TJ06 case at XSReviews.
Spire Pininfarina SP-ATX-PALU/U Chassis at Guru3D.
Titan TTC-G2T Aluminum Notebook Cooler at OCIA.
Thermaltake Armor Jr case at TechFear.
Cooler Master Hyper TX at OCOnline.

Multimedia and Gaming:
Razer Tarantula Gaming Keyboard at TheTechLounge.
Razer Tarantula Gaming Keyboard at Phoronix.
Ratpadz XT Premium Gaming Mousepad at TweakNews.
Panasonic Lumix DMC-FX01 at TrustedReviews.
Logitech G5 Mouse: Battlefield 2142 Edition at HardwareSecrets.
Nokia E60 at TrustedReviews.




Misc Mods (1 Comments) (link)
Wednesday, 20-December-2006 15:39:12 (GMT +10) - by Agg


A few projects from our Modding Forum:






Cooling:
Cooler Master NotePal P1 Notebook Cooler at ThinkComputers
Cooler Master Eclipse Cooler at 3dGameMan
Xigmatek AIO-S80DP Cooler at Technic3D
CoolIT Freezone Liquid Cooling System at Virtual-Hideout

Graphics Cards:
GeCube X1950PRO Champion Edition with "TEC" Cooling at TweakTown
PowerColor Radeon X1650 XT 256MB at HardwareZone
Galaxy GeForce 7900 GS Zalman Edition at Guru3d
MSI NX7600GT Diamond (original in Spanish) at MadBoxPC

Audio and Video:
SteelSound 3H Headphones at BurnOutPC.com
Super Talent 2GB Mega Screen MP3 Player at Legit Reviews
Samsung SyncMaster 971P LCD Monitor at Tweaknews
Pioneer PDP-507XD 50in Plasma TV at Trusted Reviews

Input:
Brando Flexible Full Sized Keyboard at PC Freaks & Geeks
A4Tech X-750F Laser Gaming Mouse at PCFrags
Panasonic KV-S1025C Document Scanner at Trusted Reviews

Other Bits:
Thermaltake Mozart TX VE1000 Series Chassis and 7" LCD Monitor at Pro-Clockers
Alienware Area-51 7500 featuring Quad-Core and 8800 SLI at TrustedReviews
Jetway M2A481 (AMD 480X) Motherboard at OC Workbench
Sytrin Nextherm 460W PSU at TechDomain




GeForce 8800 Demos (28 Comments) (link)
Tuesday, 19-December-2006 20:55:52 (GMT +10) - by Agg


NVIDIA have some new downloadable demos that apparently require a GeForce 8800. In case you don't have one, here's some screenshots and info:

Box of Smoke - While we work on trapping an actual genie in a bottle, here's the next best thing - a box full of smoke. This demo not only shows the graphics horsepower of the GeForce 8800, but the computational horsepower as well.



Froggy - Froggy is a bit high strung and loves nothing more than a deep-tissue massage for relaxation. Feel free to pull, slap, poke, prod and otherwise comfort him. You can even pull his eyelids if you think it'll help.



Adrianne - Adrianne's skin shader is the most complex in the scene; 1,400 instructions per pixel, 15 render passes, five separate bump maps, and a complex, physically-based lighting model that simulates sub-surface scattering. The sub-surface scattering algorithm uses three separate skin layers and each layer has unique scattering properties.







Tuesday Afternoon (14 Comments) (link)
Tuesday, 19-December-2006 17:36:45 (GMT +10) - by Agg


Krud spotted an interesting Federal Court ruling concerning linking to copyright material. The website did not directly host any copyright-protected music, but the court held that simply providing links to the material effectively authorised copyright infringement.

From ntwc: This new release of Opera 9.10 introduces Fraud Protection and several updates. Download link here. Changelog here.

Raven sent in this article on Usability Bloopers in Movies. In the movies, checking your mail is a matter of picking out the one or two messages that are important to the plot. No information pollution or swamp of spam.

TechARP checked out three heatpipe-based video card coolers. Our competitors today are the Zalman VF900 Cu, the Sytrin VF1, and the Thermalright V1.

PCPerspective consider ray tracing and gaming, in particular in Quake 4. Imagine playing a computer game in the quality seen in the movies of the "Lord of the Rings"-series; absolute realistic lighting, details like in real life, believable skins and much more.

In an interesting twist, Time Magazine has named YOU as Time Person of the Year. The new Web is a very different thing. It's a tool for bringing together the small contributions of millions of people and making them matter. Silicon Valley consultants call it Web 2.0, as if it were a new version of some old software. But it's really a revolution.

ScienceDaily have an update on the progress of the Large Hadron Collider and the Compact Muon Solenoid, part of the biggest physics experiment ever. Maybe I've seen too many movies, but I find myself wondering if we're going to accidently make a black hole that inhales the Earth with this stuff..

There's an interesting video on GameTrailers about The Room, an experiment in ultra-realistic surroundings for gaming. Where objects age and books have individual pages.

Phoronix consider quad-core memory performance with Intel's Clovertown. With two Intel Quad-Core Clovertown processors and eight sticks of Kingston FB-DIMM DDR2 we set out to see the level of memory performance in an octal-core environment. We had tested the memory in single, dual, and quad memory channel configurations.

From Mr_insideout: A time waster for those who like to chat with Santa. Add [email]northpole@live.com[/email] to your MSN list.

Or if you'd prefer, try Puzzle Bobble or Mercedes Drifting.




NASA and Google Team Up (10 Comments) (link)
Tuesday, 19-December-2006 12:24:06 (GMT +10) - by Agg


This interesting press-release arrived in my inbox:

MOFFETT FIELD, Calif. - NASA Ames Research Center and Google have signed a Space Act Agreement that formally establishes a relationship to work together on a variety of challenging technical problems ranging from large-scale data management and massively distributed computing, to human-computer interfaces.

As the first in a series of joint collaborations, Google and Ames will focus on making the most useful of NASA's information available on the Internet. Real-time weather visualization and forecasting, high-resolution 3-D maps of the moon and Mars, real-time tracking of the International Space Station and the space shuttle will be explored in the future.

"This agreement between NASA and Google will soon allow every American to experience a virtual flight over the surface of the moon or through the canyons of Mars," said NASA Administrator Michael Griffin at Headquarters in Washington. "This innovative combination of information technology and space science will make NASA's space exploration work accessible to everyone," added Griffin.



Core PC Components:
Foxconn G9657MA-8EKRS2H motherboard at HardwareZone.
OCZ PC2-6400 EPP memory at OverclockersCafe.
ASRock ALiveSATA2-GLAN vs Foxconn K8T890M2AA at Au-Ja (translated).
AMD Athlon 64 X2 3600+ EE vs X2 3800+ vs X2 4000+ at Au-Ja (translated).

Cases, PSU and Cooling:
ThermalRight Chill Factor thermal paste at Overclockers Cafe.
SilverStone Milo (ML01) case at Modders-Inc.
Thermaltake Volcano 4008 HSF at Technic3D.
Lian Li PC-C30A case at TechPowerUp.
Noctua NF-R8 80mm fan at Au-Ja (translated).
Tagan 1.1kW PSU at Techgage.
Coolermaster NotePal P1 Notebook Cooler at ExtremeMhz.
OCZ GameXStream 700w PSU at PCFrags.

Other/Multimedia:
SteelSeries SteelSound 4H Headset at RbMods.
Altec Lansing AHP612 Wireless Studio Headphones at TheTechLounge.
Netgear Storage Central SC101 at DVHardware.
ATI Catalyst 6.12 Performance Analysis at TweakTown.
Apple MacBook Pro 2.33GHz Intel Core 2 Duo at DigitalTrends.
Ultrasone iCans Headphones at TheTechLounge.
SteelSeries SteelSound 3H Headset at RBMods.
Commandos Strike Force at GamePyre.




Endscape's Worklog (0 Comments) (link)
Monday, 18-December-2006 12:50:30 (GMT +10) - by Agg


Check out this hugely detailed worklog from endscape, following along with many large pictures as he builds a watercooled cube case from scratch, with some very cool features. He also has a workshop I'm deeply envious of, looks a bit like the Mythbusters set in there. :)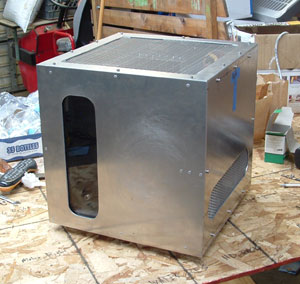 Click for the worklog!





Apparently downloading TV shows is a regular activity for one in four Australians online. The research shows 19 per cent of downloaders don't want to wait for local networks to screen their favourite overseas programs, a further 18 per cent time-shift their viewing to watch programs on demand, and another 17 per cent are accessing programs not screened here.

TomsHardware checked out a few PCI Express SATA RAID controllers. AMCC, Areca, HighPoint, LSI Logic and Promise Technology offer PCI Express add-on cards that run up to four hard drives to create fast and secure storage array.

Tweakers meanwhile see how Intel's Clovertown Xeon X5355 works with databases. Although the chip is technically pretty much identical to the desktop version which we looked at earlier, it runs on a different platform and is meant for other tasks. In this article we look at the influence of the step from dual-core to quad-core on Intel's position and how Clovertown holds up in our database test.

There's now a downloadable lie detector for Skype. The use of voice stress analysis (VSA) as a lie detector became popular in the late 1970s and 80s.

RegHW compared Intel vs AMD in an integrated graphics shootout. Desktop integrated graphics are 60 per cent of the desktop market and discrete graphics are 40 per cent.

Anandtech have a sneak peek at AMD's 65nm "Brisbane" core. The most energy efficient AMD CPU to date.

Meanwhile TGDaily report that AMD is questioning the current multi-core trend. "In the early 2000s, we became side-tracked with the Gigahertz race, which has been a mistake." The same could happen with multi-core processors, Hester stated: "The industry can be side-tracked by the number of cores in CPUs."

This Tower Defence timewaster from MudBlood is a serious time-sucker, beware! I got to wave 74 once.



From Adam: The Sydney Opera House is presenting a symphony of video game music. "Final Fantasy, Metal Gear Solid, HALO, Castlevania, World of Warcraft, Kingdom Hearts, The Legend of Zelda, Mario Bros, Sonic the Hedgehog... over 20 blockbuster video games at the Sydney Opera House in a polyphonic, sight-and-sound, live music extravaganza. Performed by the Sydney Symphony with Principal Conductor and Music Director Arnie Roth, PLAY! features award-winning music from the biggest and best video games around. And then there's the graphics. Massive screens, cinematic in scope, suspended over the orchestra - showing stunning gameplay sequences."

From Matt: According to the SMH the Nintendo Wii has surpassed the Xbox 360 sales. "In the first four days since its launch last Thursday, 32,901 Wii units were sold nationwide, said Daniel Morse, games analyst at GfK. This compared with the previous record of 30,421 Xbox 360s sold in the four days after its launch in March, he said."

Sharky Extreme has updated their Gaming PC buyers guide. More information on parts recomendations can be found here.

Tweakguides has posted an article about tweaking your computer for optimum gaming performance. "Many years ago when you started up a game, all you had to worry about was changing the difficulty settings, and perhaps adjusting the volume; at worst you also had to adjust a couple of other basic settings. Within a few years the number of in-game (and hidden) configurable options exploded to the point where now most games have several screens of basic and advanced settings, some of which have amazingly obscure and counter-intuitive names."

Lyle has sent in this old page which benchmarked some common CD (and DVD I suppose) scratch repair solutions.

China has signed an agreement to crack down on piracy. "China signed a memorandum of understanding today with several trade associations in the UK and US, agreeing to crack down on copyright infringement and piracy in the country. The memorandum, Establishment of a Coordination Mechanism For Online Copyright Protection, was signed in Beijing by the National Copyright Administration (NCA) of China."

Techreport has an article about the new server platforms from AMD and Intel. "Much has changed in the realm of server and workstation processors since our last round of tests, just before Intel's "Woodcrest" Xeon 5100 series debuted. Those Xeons have now made their way into the market, and AMD has countered with Socket F Opterons that promise higher performance and lower power consumption. More recently, Intel unleashed its new quad-core "Clovertown" Xeon 5300 series that aims for an even higher performance plateau."

Hothardware has another holiday buyers guide covering high end, mid range and low end PC's.




Bollocks's Folding Farm (11 Comments) (link)
Saturday, 16-December-2006 17:41:05 (GMT +10) - by Agg


Ever wondered how the really hardcore Folding@Home guys produce so much output? Here's some pics from Bollocks, our Folding Team Captain, of his current farm - all 68 boxen of it:



click for the thread


Of course, you don't have to take it quite that seriously to have an impact - just one PC will help! To find out how to join Team OCAU and fight diseases such as cancer, mad cow's disease and alzheimer's, click here!



Core PC Components:
Kingston HyperX 2GB PC2-6400 memory at GideonTech.
OCZ PC2-6400 Titanium Series memory at Pro-Clockers.
MSI GeForce 8800 GTX graphics card at Techspot.
OCZ DDR2 PC2-9200 FlexXLC memory at Legionhardware.
ASUS P5B motherboard at Hardwaresecrets.
EPoX EP-AT690G Pro motherboard (AMD Chipset) at OCWorkbench.
Geforce 7 Series Roundup at Hothardware.

Cases, PSU and Cooling:
Thermaltake Mozart Entertainment Center case at PCPer.
Tagan TurboJet 1100W PSU at Phoronix.
Thecus Y.E.S. Nano Drive Enclosure at Thinkcomputers.

Multimedia and Gaming:
Atec AV371DS 37in LCD TV at Trustedreviews.
Kodak i1220 Scanner at Trustedreviews.
Pentax K100D Digial SLR at Trustedreviews.
Razer Barracuda HP-1 headset at Techpowerup.
NYCOM BSH-100 Bluetooth headphones at BlueTomorrow.
Brother MFC-5460CN MFD at Trustedreviews.
Super.Fi 5Pro, Shure's E4c Canalphones at DansData.
Cyber Snipa Ultimate PC Gamepad at TweakNews.
Everglide Gaming Products - Christmas Roundup at Legitreviews.



Antonio has spotted a mention of us in a newspaper article. Our mention is located in the first column, third paragraph. Amazingly the article is not about Overclocking at all, it is about Apple computers.

Hexus has interviewed Intel's marketing man Don MacDonald. "Don is vice president of the Sales and Marketing Group and director of Corporate Brands and Marketing for Intel. He is in charge of Intel's branding and marketing worldwide. HEXUS talks to Don about his job and breaking down the platform boundaries."

Mark has sent in this video of an interesting advertisement of a new bizarre Wii game Rayman Raving Rabbids.

ViaArena takes a look at Vista Aero and some of the myths of the new GUI system. Also Microsoft has released an update to try and thwart the activation workaround people hava discovered.

TFOT has a great article about solid state hard disks delving in detail what they are all about. "Samsung was the first to come out with a consumer 32 GB flash-based solid state drive for mobile PCs, opening up the category for other solid state drive manufacturers. This article explores the solid state drive technology that might replace our aging hard drives in only a couple of years."

Yonas sent in an article about Firefox 3. "Firefox 3 will include some significant changes. It uses version 1.9 of the Gecko rendering engine--which itself hasn't been released yet and which includes the Cairo graphics layer. Gecko 1.9 has been in development since before the release of Firefox 2, and it provides vector-based rendering on all platforms."

The next version of Windows (after Vista) has been announced. Codenamed Fiji it may turn into a minor update to Vista or a fully fledged OS.

Matt has sent in a humorous Google Earth picture (Not safe for work). Hint: look closely at the center building.



Core PC Components:
MSI P965 Platinum at HardwareSecrets.
ASUS Striker Extreme NF680i motherboard at OCWorkBench.
ABIT AW9D-MAX motherboard at OCTools.
Abit IL9 Pro 945P motherboard at Virtual-Hideout.
ECS N8800GTX-768MX graphics card at OCWorkBench.
Crucial 10th Anniversary DDR2 PC2-5300 2GB Memory at 3DExtreme.
EVGA 680i nForce 680i SLI Motherboard at OCNZ.

Cases, PSU and Cooling:
Noctua NH-U12 and NH-U9 CPU Coolers at NGOHQ.
Jetart SL1600 & SL1800 Slim CPU Coolers at HSReviews.
nPowerTek NPH SF775-2 Heatsink at FrostyTech.
Cooler Master 850W Real Power PSU at NeoSeeker.
Silverstone GD01B-MXR HTPC case at Virtual-Hideout.
Apevia SFF case at Bit-Tech.

Multimedia and Gaming:
Philips DVDR9000H multimedia system at HardwareZone.
Sony KDL-20S2020 20in LCD TV at TrustedReviews.
Samsung 931BF 19 Inch LCD Display at XYZComputing.
SteelSound 4H headset at BurnoutPC.
Altec Lansing PT6021 speakers at TechGage.

Other/Systems
Logitech G5 mouse at Moditory.
MyFlash Fingerprint Disk FP1 at OverclockersClub.
Gears of War Xbox 360 game at FutureLooks.
Mobile MDA Compact III mobile phone at Bios.



Microsoft released a robotics toolkit recently, and VIA have announced comprehensive support for it. Which reminds me, I've been lusting after one of these for a while now.

HardOCP have a look at some problems with i680 boards. There seem to be some serious issues with the products though that are affecting some people and not others.

Google has a new site that lets you search U.S. patents. More info here. "The existing Web sites have patents that you can view, so it's not that the information isn't there. The problem is finding it, and that's where Google's expertise comes in," said Mike Overy, secretary for the Wessex Round Table of Inventors, an inventors club in England.

TechReport cover AMD's four-hour Financial Analyst Day presentation. Intel talked about processors with "tens to hundreds of cores" at IDF earlier this year, but AMD believes the core race is just a repeat of the megahertz race and that adding more cores isn't the best way to go about scaling processor performance in the future. Instead, AMD is cooking up what it calls "Accelerated Processing Units."

Adobe Acrobat and Reader now have GPU acceleration. This features enchances page display, zooming, and panning within PDF files. When Acrobat or Adobe Reader starts, it detects the properties of the video card and enables the Use 2D GPU Accerleration feature within Acrobat or Adobe Reader.

Howard spotted this extremely geeky greeting site.. here's an example.. takes a little while to load. :)

From Demitri: There is a video games and Japanese anime concert on this Saturday in Sydney. The ensemble will playing pieces from Final Fantasy, Secret of Mana, Haibane Renmei, Chrono Cross, Xeno gears.. among others. Yasunori Mitsuda (composer of Chrono Cross / Xenogears) and Hitoshi Sakimoto (composer of Final Fantasy XII) will be there.. and fans will be able to have their merchandise signed after the concert. The website is here. It's at the conservatorium of music, macquarie st Sydney CBD. Two concerts... 3pm and 7:30pm.

Here's a cutesy timewaster from Sciby, Winterbells.




Nintendo DS Lite (6 Comments) (link)
Thursday, 14-December-2006 12:31:35 (GMT +10) - by Agg


DavoRulz shared his thoughts on this popular hand-held gaming console: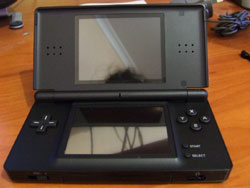 Click for the review!






Thursday Morning (8 Comments) (link)
Thursday, 14-December-2006 10:37:14 (GMT +10) - by Agg


XbitLabs checked out the GeForce 8800 GTX in 25 benchmarks. HWZone follow up with a GeForce 8800 GTX buying guide and shootout.

Frag sent in this amazing solar shock wave picture on NASA's very cool Astronomy Picture of the Day site. Also in space, an iPod!

Hot on the heels of the GPU antitrust allegations, we now have LCD makers being probed for suspected anti-competitive practises. Japan's Fair Trade Commission, Korea's Fair Trade Commission, and the US Department of Justice (DOJ) are heading up the investigations.

KP spotted this story about a mobile phone being used as a surveillance device. The FBI appears to have begun using a novel form of electronic surveillance in criminal investigations: remotely activating a mobile phone's microphone and using it to eavesdrop on nearby conversations.

From VooDoo, the amazing expanding table. Check out the video!

Dan has more letters. In this issue: Steam engines in PCs, copy protection, DVD cleaning, giant UPS batteries, and the swindle that is minimum system requirements. He also reviewed some cyber dog tags.

Tafe Dude sent in this free game called PRISM Guard Shield which at first glance seems to be the American Army National Guard's equivalent of the "America's Army" free game. The game focuses on the unconventional application of new and emerging weapons and surveillance technologies in the war against terrorism. I notice they list an Internode mirror and AusGamers Files have it too.

Australia's Qantas Airways has agreed to a sweetened A$11.1 billion ($8.7 billion) buyout offer led by Macquarie Bank Ltd. (MBL.AX: Quote, Profile , Research) and private equity firm Texas Pacific Group after the bidders dropped a break fee, sources said on Thursday.

The 2.6.20 Linux kernel tree now contains Sony-contributed patches for running on the PS3, thanks Wayne. The new PS3 kernel patches should make supporting the PS3 under Linux much simpler, since no external patches need be applied when creating kernels for the machine.



Motherboards:
Abit IL9 Pro at Pro-Clockers.
Abit IL9 Pro at Motherboards.org.
ABIT SG-95 at Bjorn3D.
ASRock ALiveNF6G-DVI mATX at LegitReviews.
Abit AB9 Pro 965P at PCPer.
ASUS Striker Extreme 680i at Virtual-Hideout.
ECS PN2 SLI2+ at HardwareZone.
Foxconn G9657MA-8KS2H at OverclockersOnline.
Gigabyte GA-965P-DQ6 at OCWorkBench.
Gigabyte GA-965P-DS3 at HardwareSecrets.

Memory and Graphics Cards:
Mushkin 2GB XP2-8500 at Techgage.
G.Skill F2-6400CL5D-2GBNQ DDR2 800 at Technic3D.
ATI Radeon X1650 XT & X1950 Pro Single & Crossfire at Guru3D.
Gigabyte x1600 Pro at OverclockersClub.
Crucial 1gb Gizmo at XSReviews.
OCZ Dual SD-USB 2GB card at OCModShop.
Mid Range GPU Shootout at Madshrimps.

Cases and Cooling:
OCZ Technology 600W EvoStream Modular PSU at BigBruin.
Scythe Quiet Drive HDD Cooler at Madshrimps.
Ultra X-Wind CPU Coolers at Modders Inc.
Zalman ZM600-HP 600W PSU at TechARP.
Thermaltake Armor at HardwarePacers.

Multimedia and Gaming:
ASUS P525 PDA Phone at HardwareZone.
Steel Series SteelSound Gaming Headset at TweakNews.
NeoDigits Helios X5000 Network Media Player at DigitalTrends.
Westinghouse LCM-22W2 vs. Samsung 225BW 22" Monitors at Review Desk.
Auzentech X-Meridian 7.1 Soundcard at Guru3D.
Zelda: Twilight Princes at OCModShop.
Viewsonic VG2230wm Monitor at TrustedReviews.
Razer Tarantula Gaming Keyboard at PCModdingMy.
A4Tech's X-750F Laser gaming Mouse at TechTastic.
Icemat Siberia Headset at RBMods.
Revoltec Gaming: Fightboard und Fightmouse at Technic3D.
The Legend of Zelda: The Twilight Princess at TrustedReviews.
Auzentech X-Meridian 7.1 Sound Card at ThinkComputers.
SteelSeries SteelSound 3H & 4H Headsets at 3DGameMan.

Other/Systems
Rock Pegasus 335 Notebook at Bios.
MSI's mPC 51PV SFF barebones system at TechReport.
Ratpadz XT at TechGage.
Nintendo Wii Component Video Cable Accessory at BonaFideReviews.



Bit-Tech is taking a look the mod of the year. "bit-tech has a long history of case modding - it was the entire premise for the site being set up back in 2000. This year, for the first time, we are taking the chance to formally honour some of the top modders in the bit-tech community with this, our first Mod of the Year contest."

From Matt: According to TheAge China is clamping down on online games. "China is tightening controls on its booming online game industry, requiring distributors to closely monitor game contents after some were found that included forbidden religious or political material, a state news agency said Tuesday. Distributors must obtain approval to release new games and submit monthly monitoring reports confirming that operators haven't added forbidden content, the Xinhua News Agency said. It cited a notice by the Press and Publication Administration."

From Komodo: According to APC magazine pirates have cracked the Vista activation server. "Pirates have released another ingenious workaround to Vista's copy protection: a hacked copy of Microsoft's yet-to-be-released volume licencing activation server, running in VMware. Volume Activation 2.0 is one of the more controversial features of Vista: it means that every copy of Vista has to be activated, even the Business/Enterprise volume licenced editions."

Tweaktown has an "easy guide" for playing DIVX and XVID content on your Xbox 360. "Microsoft's Xbox 360 gaming console is one of the most popular ever. It's great for sitting around and playing games with friends and you can even play DVD's and music CD's on the console. While this isn't terribly exciting, if you have a system that is running Windows Media Center (MCE) or Vista Ultimate Edition, you can stream Windows Media Video (WMV) movies to your 360 console over the network. The down side is that you are forced to use one of these operating systems and the WMV codec isn't all that good – compression is not that great and although it's becoming more popular these days, DivX and Xvid are preferred "DVD backup" choice codec's, shall we say?"

From Yonas: Somebody has replicated New York City in the game Sim City. It is remarkable how much detail he has been able to replicate within the game.

Tweaktown has a holiday shopping guide for building a gaming PC. "Christmas and New Year holidays... this is the season to be jolly, they say. We say it's a time to ignore your budget and go out and build yourself a kick-ass new high-end gaming PC. Besides eating too much and avoiding confrontations with your family, what else will you do during the holidays? Play games and try and make your fast PC even faster!"

Technibble takes a look at processor codenames and where they come from. "In the computer industry there are plenty of buzzwords that get slung about when talking about the next generation of computer hardware and CPU codenames are quite possibly the hardest to keep track of due to the sheer amount of them. We have put together this list with the codename of each of the existing AMD and Intel processors."

From Yonas: The EETimes has some coverage of the high definition format war. "Internet discussions on Sony's Blu-ray show a general dislike for the high-definition format that's a key component in the company's overall strategy for grabbing a big share of the high-definition consumer electronics market, a research firm says. A Cymfony Inc. analysis of comments on 323 blogs, discussion boards, and other social media show that positive comments on Blu-ray's rival HD DVD, backed by Toshiba and other tech companies, are 46% higher. In addition, 2.5 times more posts discussed being impressed with HD DVD than with Blu-ray."

OCModShop takes a look at Mobile Phones and how many features we really need.



PC Components:
OCZ DDR2 PC2-8500 Platinum Memory at RBMods.
Tyan Tempest i5000XT motherboard at Phoronix.
OCZ Flex XLC: PC2-9200 at AnandTech.
HIS Radeon X1650XT at OverclockersCafe.
Gainward BLISS 7950 GT Golden Sample at MvkTech.
BFG GeForce 8800 GTS at TrustedReviews.

Cases and Cooling:
Aerocool Zero Degree Case at 3DXreme.
120mm Fan Roundup at SilentPCReview.
Swiftech MCWRamcool at TechGage.

Other:
Just Cause PC Game at Gamepyre.
SD Card Roundup at TechGage.
Microsoft Intellimouse Explorer 3.0 at HardwarePacers.
Logitech X-540 Speakers at XYZComputing.
Casio EX-Z1000 10MP Digital Camera at BonaFideReviews.
Canon PowerShot G7 at TrustedReviews.



Just a few random pics people have sent in recently:
















Tuesday Afternoon (9 Comments) (link)
Tuesday, 12-December-2006 15:56:41 (GMT +10) - by Agg


The_Rick spotted a new memory technology. Scientists from IBM, Macronix and Qimonda said they developed a material that made "phase-change" memory 500 to 1000 times faster than the commonly-used "flash" memory, while using half as much power.

XbitLabs compared two super coolers for your CPU. Not sure I agree with their use of that term, but anyway, the two giant coolers in question are Zalman's CNPS9700LED and Scythe's Infinity.

AoAForums have a guide to making custom epoxy shapes. If so, read on and learn a way to make the little bobs and nubbins that will transform that ho-hum case mod into something that will really turn heads!

ESReality have a large MouseScore2007 article. I have devised the world's first independent benchmarking system where raw mouse performance can be measured and compared. If you're thinking about buying a new mouse check out the ESReality MouseScore first, or you might be sorry!

Jezz spotted this Nintendo Wii Power Glove made by a Japanese modder. Not much info, but plenty of pics and a video.

LegionHW checked out CPU scaling with the GeForce 8800GTX. Designed to meet the most extreme needs of gamers, it also comes with a serious price tag. That said, it is clear the GeForce 8800 GTX is designed purposely to be coupled with the latest and greatest processors.

Iroquois sent in this new type of biometric authentication which analyses typing rhythms and patterns. "Hmm, really fast but lots of backspaces, must be Agg."

If you're interested in Microsoft's "iPod Killer", the Zune, you could read this giant Zune Diary sent in by Matt. It's in four parts, here, here, here and here.

The Australian Defence Force has apparently banned blogging by soldiers and has deleted blogs from troops serving in Iraq. Critics say the soldiers are being denied the very freedoms they are fighting for. The blogs were destroyed in September, hours after pictures of Australian soldiers playing with guns surfaced on the internet in the days before the inquiry into Private Jake Kovco's death in Baghdad.




Tuesday Afternoon Reviews (2 Comments) (link)
Tuesday, 12-December-2006 15:28:27 (GMT +10) - by Agg


Audio / Visual:
SteelSound 5Hv2 headset on Moditory.
Sondigo Sirocco Wireless Audio Bridge on ViperLair.
Logitech AudioStation for iPod on ThinkComputers.
Jabra BT325S Bluetooth Headset on DigitalTrends.
Philips 42PF9631D 42in Plasma TV on TrustedReviews.
Creative Zen Nano Plus 1GB mp3 player on DVHardware.

Input Etc:
XTracPads Ripper XXL mousepad on BurnOutPC.
Nova Killer Mousemat on XSReviews.

Video Cards:
ASUS EAX1950PRO 256MB on Techgage.
BFG GeForce 8800GTX on Guru3D.
Sapphire Radeon X1950 Pro on HotHardware.

Motherboards:
ASRock Conroe 945G-DVI LGA775 board on Virtual-Hideout.
ECS PN2 SLI2+ LGA775 board on OCW.
Foxconn K8T890M2AA-KRS2H AM2 board on TweakTown.
Foxconn G9657MA LGA775 board on OCrCafe.

Storage & Memory:
ATP 512MB 3-in-1 microSD Combo Flash Drive on TheTechZone.
Sytrin KuFormula SHF1 hard drive cooler on Bjorn3D.
OCZ 2GB PC6400 Special Ops Edition Urban Elite DDR2 memory on MadShrimps.

Power Supply:
Thermaltake Toughpower 850W Modular on TweakNews.
OCZ GameXtreme 700W on T-Break.
Zalman ZM600-HP 600W Modular Heatpipe-cooled on PCPerspective.

Misc:
D-Link DSL-2740B wireless ADSL2 router on TrustedReviews.
Apevia X-Cruiser case on TechPowerUp.
Panasonic ToughBook CF-W5 notebook on TrustedReviews.




Sydney Storms (0 Comments) (link)
Monday, 11-December-2006 17:35:18 (GMT +10) - by Agg


Now it's Sydney's turn to have a severe thunderstorm warning. At 5:25 PM , Bureau of Meteorology weather radar detected severe thunderstorms near Parramatta, Sydney City, Sydney Airport, Stadium Australia, the Sydney Harbour Bridge and Liverpool. These thunderstorms are moving towards the east. Severe thunderstorms are forecast to affect Hornsby, Gordon and waters off Bondi Beach by 5:55 PM and Frenchs Forest, Terrey Hills and Manly by 6:25 PM. Radar here. Thread here.



If you're in Victoria and concerned about the current bushfires, Emma sends word that you can keep on top of breaking news here on the CFA Victoria website. More fire info here (NSW), here (ACT), here (QLD), here (WA), here (TAS), here (NT) and here (SA). There's a general Bushfire Action Guide on the AG's EMA website. Members of the various Emergency Services have a "club thread" here.

In case you missed the recent Shuttle launch, Shaun sent along a 63MB WMV file which we've mirrored. Mission discussion thread here. Meanwhile, here's an interesting article about timing issues on Shuttle missions.

Engadget have some more info on the mysterious subpoenas sent to AMD and NVIDIA recently. Turns out NVIDIA, AMD and ATI have been accused of some antitrust shenanigans, with the DoJ alleging the firms "have engaged in a contract combination, trust or conspiracy, the effect of which was to raise the prices at which they sold graphics processing units and cards to artificially inflated levels."

Speaking of video cards, CDRInfo have a GeForce 7 model comparison, while GF8800 SLI is covered on PCPerspective and TechSpot compare the Radeon X1650XT vs GeForce 7600GT.

XbitLabs compared a few integrated graphics solutions. In our article devoted to detailed analysis and comparison of the currently available chipsets with integrated graphics we would like to dwell on systems with AMD and Intel processors built around Intel 965G, Intel G945, Nvidia GeForce 6150 and GeForce 6100 chipsets.

If interviews are your thing, today is your lucky day. Hexus interviewed Pat Gelsinger from Intel, and Dave Orton from ATI/AMD. Meanwhile the President of Razer chatted with techFEAR and OCClub. DigitalTrends interview the CEO of Sling Media. There's even an interview about carbon nanotubes on AoAForums.

LegitReviews spent a little time overclocking AMD's Quad FX platform. With an updated BIOS and improved cooling we aim to beat our previous 200MHz overclock and get well over 3.2GHz on our test system.

From cold_fu5ion: Slightly old news but I couldn't find it mentioned using aggle. Frets on fire is a guitar hero clone for pc, or guitar hero is a frets on fire clone for ps2 im not sure which came first. and a link to their sourceforge page.




Monday Morning Reviews (2 Comments) (link)
Monday, 11-December-2006 01:56:22 (GMT +10) - by Agg


Portable & Mini:
ASUS S6F leather notebook on XbitLabs.
Alienware Sentia m3450 14" widescreen notebook on TheTechLounge.
Alienware Aurora M9700 laptop on DigitalTrends.
Shuttle XPC P2 3700G LGA775 mini-PC on Hexus.

Storage & Memory:
QNAP Turbo Station TS-101 & TS-201 network storage on HotHardware.
Synology Cube Station CS-406 network storage on MaxitMag.
Thecus N5200 RouStor NAS router on TrustedReviews.
OCZ PC2-8000 Titanium Alpha VX2 DDR2 memory on TechARP.
OCZ Mega Kart 8GB Ultra Slim USB2.0 flash drive on Futurelooks.

Input Etc:
Fanatec heäd$h0t Controller on Virtual-Hideout.
Ideazon MERC gaming keyboard on XYZComputing.
Logitech G15 gaming keyboard on XbitLabs.
QPAD XT-R & EC-R gaming mousepads on Metku.
Ideazon Reaper gaming mouse on Bjorn3D, thanks Jonathan.
Logitech Chillstream Gamepad on Techgage.
Microsoft Wireless Notebook Presenter Mouse 8000 on HWPacers.
NOIDpad Gaming Surface on TechPowerUp.
Razer Krait gaming mouse on XSReviews.
Nova Killer & Winner mousepads on GeekExtreme.
XTrac Ripper XXL mousepad on NGOHQ.

Cooling:
Coolit Freezone CPU cooler on OCClub.
Zalman CNPS 9700 LED CPU cooler on BCCHardware.
CoolerMaster Mars CPU cooler on OCOnline.

Audio / Visual:
NHT Xd 6.2 Home Theatre Speakers on eCoustics.
Panasonic HD Camcorder on TrustedReviews.
Sapphire X1600 Pro HDMI video card for home theatre on LostCircuits.
Sony Network Walkman NW-S203F on TrustedReviews.

Misc:
D-Link DI-824VUP+ router on XBitLabs.
Xoxide X-Static 2 case on HWPacers.



PCStats has an article explaining Windows XP safe mode. "In this article, PCstats will explain how Windows XP's various 'Safe Modes' work, how you access them and how they can help you troubleshoot various software and operating system issues. Now, isn't this a handy topic!? Safe Mode has been a component of the Windows operating system since the days of Windows 95. The basic idea is to allow the user (or technical support worker) access to the windows interface without loading any unnecessary drivers or software."

Hexus has posted a video of gameplay from the upcoming game Crysis. Looks pretty.

According to Engadget two German states have drafted legislation which would "subject developers, distributors and players of video games whose goal is to inflict 'cruel violence on humans or human-looking characters' to a fine and a maximum of one year in jail.".

You may have seen some coverage posted on the Bigfoot Killer NIC, well HardOCP has posted a review benchmarking it. "From the first moment that Bigfoot Network's Killer NIC got any attention on the Net, it has been controversial at the very least. The Killer NIC was first brought to my attention by the PR guys at Porter Novelli's office in Austin, TX. They gave us the low down about what it was supposed to do and it certainly generated interest from me. In fact, later that day, we even mentioned it to Michael Dell when discussing what a company like Dell could do with specialized gaming servers."

DigitalFAQ takes a look at blank DVD media and what is the best to buy. " Not all media is good. In fact, with the high influx of cheap media from Taiwan, China and Hong Kong, I'd venture to say most media is bad. This review guide is meant to shed some light on who manufactures and brands good and not so good quality DVD media."

Todays timewaster is from HardwareSecrets who have added a fun little computer quiz to their site to test your knowledge of computer related topics.



Core PC Components:
ASUS EAX1950PRO 256MB at Phoronix.
OCZ Special Ops. Urban Elite Memory Kit at XSReviews.
AOpen i945GTt-VFA & Silverstone LC-12 at SilentPCReview.
Sapphire Ultimate X1950PRO 256MB Graphics Card at Virtual-Hideout.

PSUs, Cases and Cooling:
Cooler Master Hyper TX AMD CPU Cooler at ThinkComputers.
Scythe Kama Meter Fan Controller at ReviewDesk.
Logisys Blue Acrylic/Clear Yin Yang Case at Modders Inc.

Multimedia:
Nikon D80 10MP Digital SLR at TrustedReviews.
Thermaltake Media LAB at TrustedReviews.
Canon Powershot G7 at HardwareZone.
Panasonic KX-TCD290 Rugged DECT Phone at TrustedReviews.
Logitech QuickCam Communicate STX Plus at BIOS.
DVB1 Mobile DTV Receiver at HardwareZone.
Motorola KRZR K1m at WindowsAtoZ.
Ricoh Caplio R5 at TrustedReviews.

Other/Misc:
Buffalo 1GB USB 2.0 Flash Drive at Virtual-Hideout.
Gaming Mouse Roundup at Bit-Tech.
Logitech G15 Gaming Keyboard at TrustedReviews.
Sans Digital MS2UT eSATA RAID Enclosure at Bjorn3D.
Steel Sound 3H & 4H Headsets at XSReviews.
Sumo Omni Bean Bag Chair at TechFear.
Logisys Optical Finger Mouse at Phoronix.
Logitech Wireless DJ Music System at BlueTomorrow.




Discovery Launch (3 Comments) (link)
Sunday, 10-December-2006 12:33:23 (GMT +10) - by Agg


NASA will launch the Space Shuttle Discovery in about 15 minutes from now (at 47 minutes past the current hour, I think). The STS-116 mission is the 33rd for Discovery and the 117th space shuttle flight. During the 12-day mission, the crew will continue construction on the International Space Station, rewiring the orbiting laboratory and adding a segment to its integrated truss structure. Interestingly, this one is a night launch, so should be quite spectacular - check it out on NASA TV and our mission thread here.




Saturday Evening (2 Comments) (link)
Saturday, 9-December-2006 19:41:24 (GMT +10) - by Agg


HWZone have some first looks at a 24-port SATA II RAID adapter from ARECA. The new ARECA RAID controllers support one DIMM socket with deault 256MB of ECC DDR2-533 SDRAM and can be upgraded to 1GB. ARECA has benchmarked the ARC1280, 24ports PCI-Express SATA II RAID controller using the 800Mhz Intel IOP341 I/O processor measuring read and write cache transfer rates of 1624MB/s and 1295 MB/s respectively with sustained RAID 6 write transfer rates of 771MB/s.

Also on the storage front, TGDaily have info on a 100GB 1.8" HDD from Toshiba, which will no doubt end up in an iPod near you soon. The new model MK1011GAH has two platters, four heads, and can transfer data at 100 MB per second, according to Toshiba. The company also reports a 4200 RPM platter rotation speed, a weight of 59 grams, and dimensions of 54x71x8 mm. More info here.

Digital-Daily compared X1950 Pro video cards from GeCube, ASUS and HIS. For the time being, all ATI's partners have coped with production of video cards on the base of X1950 Pro and offered their own versions, and we even did not expect that the diversity of specifications would vary that wide.

FlingingSquids are the latest to offer their thoughts on Vista. The new OS boasts several additional new features and enhancements, and in this article we'll discuss some of these in more detail. We've got quite a bit of info here to go over (6,000+ words), so we'll go ahead and get started.

Meanwhile, the NSW Department of Education and Training is considering Linux on the desktop. "We have to consider [open source] very seriously because it is clearly an industry trend. We need to have genuine competition in the marketplace for desktops … a lot of innovative educational solutions are coming out of the open source area.

Also close to home, the CSIRO apparently demonstrated the world's fastest wireless recently. Or at least, that article from the 6th said they would "tomorrow", but I can't find another one saying it did or didn't work.. hmm.



Core PC Components:
Abit AN9 Fatality at Bit-Tech.
DFI Infinity 975X/G mobo at TechGage.
Foxconn WinFast MCP61SM2MA-ERS2H Motherboard at Technic3D.
Foxconn GeForce 8800 GTX at Hexus.
GeCube Dual GPU Radeon X1650XT at TweakTown.

PSUs and Cases:
Silverstone ST40EF PSU at Madshrimps.
OCZ EvoStream 600-watt SLI PSU at TweakTown.
PC Power & Cooling 1 KW PSU at Bjorn3D.
Ultra Grid ATX Case at ThinkComputers.
SilverStone TJ09 Case at 3DGameMan.
NZXT LeXa Case at Technic3D.

Games:
The Legend of Spyro: A New Beginning Xbox Game at RBConsoles.
Tony Hawk's Downhill Jam Wii Game at TechGage.
Splinter Cell: Double Agent PC Game at OzCaseModz.
Dark Messiah of Might and Magic PC Game at Guru3D.
Medieval II Total War PC Game at GamePyre.

Other/Misc:
ASUS S6F Notebook at XBitLabs.
OCZ Ultra-Slim Mega-Kart USB 8Gb 2.0 Flash Card at TweakNews.
Vizo Uranus External HDD Enclosure at RBMods.
Logitech G7 mouse at TweakNews.
TB Audio Systems 5.1 USB/3.5mm Headphones at LanAddict.
Targus 17" XL Notebook Backpack at GideonTech.



Here is some information from NASA on the Mars water development here.

From Matt: Apparently faulty online maps may have contributed to the death of online journalist James Kim. "Questionable directions given by online mapping services could have contributed to the death of James Kim, who perished while trying to save his stranded family. Kim, 35, was driving home from a vacation with his wife, Kati, and daughters, four-year-old Penelope and seven-month-old Sabine, on November 25 when he took a wrong turn and they became lost in the wilderness in Oregon, in north-west US."

The popular Bittorrent client uTorrent has been acquired by Bittorrent Inc. "Together, we are pleased to announce that BitTorrent, Inc. and µTorrent AB have decided to join forces. BitTorrent has acquired µTorrent as it recognized the merits of µTorrent's exceptionally well-written codebase and robust user community. Bringing together µTorrent's efficient implementation and compelling UI with BitTorrent's expertise in networking protocols will significantly benefit the community with what we envision will be the best BitTorrent client."

It seems that the optical video format war is over with HD-DVD coming out as the winner. "When you talk to either the HD DVD or the Blu-Ray camp you get the sense that neither actually watches movies much. Both cite features as the reason why folks will pick one or the other. Yes there is a lame shooting game in League of Extraordinary Gentlemen (Blu-Ray) and there are a ton of things you can do interactively in HD DVD (including changing car colors in one scene in The Fast and Furious III: Tokyo Drift). But the movie market moves on quality of movie, price of player, and price and availability of media."

The United Kingdom is set to crack down on piracy and expands fair use. "New legislation could soon be appearing in the UK that modernises its treatment of digital works. In a pre-budget statement, the results of a recent report are being turned into a proposed legal modification that clearly defines and expands fair use. The trade-off? It also makes true 'piracy' a much more serious offense."

From Komodo: The NSW Department of Education and Training is considering Linux on their desktop machines. "The NSW Department of Education and Training (DET) may increase the penetration of Linux on its 165,000 desktop fleet because open source is "clearly an industry trend". In the fourth and final part of this interview, Tim Anderson, Information Services Director, claims that there are an increasing number of innovative open source solutions for the education sector and Linux on the desktop is being taken seriously."

Phoronix takes a look at screenshots of the latest dev release of Ubuntu 7.01 Feisty Fawn Herd 1 showcasing some new features. Also on the Linux front Matt reports that Suse Linux 10.2 has been released, information can be found here.

Nvidia and AMD have received subpoenas related to a federal investigation. " Nvidia Corp. and Advanced Micro Devices Inc, the two largest makers of graphic video cards used in computers, said that they have received subpoenas related to a federal investigation into potential antitrust violations."

ChileHardware checks out AMDs next gen 65nm processors (translated). It didn't really translate well, but at least there is a screenshot.

DigitalTrends takes a look at quad core megatasking. "For many of us Megatasking is old news, we've been doing it for some time; we just didn't have the "word" that categorized out activities. Gamers who play two characters at once, folks that game and do email, who watch video and do email, who run virus checkers and disk defragmenters in the background while doing several other things, and those who transcode music and video for their portable player while doing these other things are, actually moving beyond Multitasking to Megatasking."



Video Cards:
NVIDIA GeForce 8800 GTX SLI Performance at PCPer.
ATI Radeon X1650XT vs. Nvidia GeForce 7600GT at TechSpot.
ASUS EAX1650XT at GamePyre.
ASUS EAX1650XT at Virtual-Hideout.
Biostar GeForce 7600GS at PCStats.
Gigabyte NX79T256DP-RH 7900 GS at Technic3D.

Motherboards and Memory:
Albatron KI51PV-754 Mini-ITX at PCStats.
BIOSTAR TForce 590 SLI at Motherboards.org.
Foxconn C51XEM2AA-8EKRS2H AM2 at OCInside.
Crucial Ballistix 2GB PC2-5300 at AseLabs.
Mushkin HP2-6400 Memory at ModdersInc.
DDR2 Memory Roudup at Au-Ja (translated).

PSUs and Cases:
SilverStone ST50EF PSU at PCModdingMy.
Gigabyte Aurora 570 Chassis at TBreak.
Tagan TG900-U95 900W PSU at 3DGameMan.
Seasonic M12 Modular 600W PSU at Madshrimps.
pire Swirl SP-7062B Case at Technic3D.
Zalman ZM600-HP PSU at Pro-Clockers.
Thermaltake Mozart TX Case at TrustedReviews.

Cooling:
Vantec Piano 101 Notebook Cooler at Bjorn3D.
ytrin KuForumla VF1 Plus GPU Cooler at XSReviews.
Swiftech H20-Apex Ultra Watercooling Kit at Madshrimps.
Vizo Ninja Notebook Cooler at RBMods.
Antec SpotCool Flexible Fan System Cooler at Virtual-Hideout.
VIZO Orbiter Hard Drive Cooler at FutureLooks.
Cooler Master Eclipse Cooler at OverclockersOnline.
ASUS Silent Square Pro at Tbreak.

Other/Misc:
Corsair 8GB USB 2.0 Flash Voyager at Virtual-Hideout.
Steel Sound 3H & 4H Headsets at XSReviews.
Logitech Action Controller for PlayStation 2 at ThinkGaming.
Microsoft LifeCam NX-6000 webcam at Hardware-Pacers.
OSIM iGoGo MP3 Player and Massager at HardwareZone.
om Clancy's Rainbow Six: Vegas (Xbox 360) at TrustedReviews.
Alienware Area-51 m5550 15.4-inch Laptop at ThinkComputers.
Palm Treo 750v Smartphone at HardwareZone.
Saitek Eclipse II Keyboard at GideonTech.



From Troy: Here is a satellite photo of the Victorian Bushfires (high resolution). You can see more in this thread.

From James: Apparently Mobile Phones don't cause cancer. "You can stop worrying about getting brain cancer from your cell phone. A massive study of just about every private cell phone user in Denmark shows no link between gabbing on your mobile and the development of brain tumors. The 420,000 participants averaged about 8.5 years of cell phone use, although some of them had been using cell phones for as long as 21 years. But there was not even a hint of an increase in brain cancer incidence the longer they used the phone."

For people wishing to buy green technology you may want to rethink your purchase. Apple scored fairly low in the rankings pulling in at 11th out of 14 companies with a score of 2.7 out of 10. Dell and Nokia were equal 1st with a score of 7 out of 10.

Remember that Benq ad for a MP3 player which featured a person listening to the product with a backdrop of the collapsed World Trade Center towers? Well they have issued an apology.

From Nick: For those keen to buy Windows Vista you can check out this site which should help you out with your decision on which version to get.

From Matt: There seems to be a flaw in Microsoft Word. "A newly disclosed flaw in Microsoft Word could let malicious hackers take control of victims' computers by sending them e-mail with a Word document attached."

PCMech has a short article about webhosting and the number of nines myth.

Apparently there has been a breakthrough in solar efficiency. "A solar cell produced by Boeing-Spectrolab has recently achieved a world-record conversion efficiency of 40.7 percent, establishing a new milestone in sunlight-to-electricity performance. This breakthrough may lead to systems with an installation cost of only $3 per watt, producing electricity at a cost of 8-10 cents per kilowatt/hour, making solar electricity a more cost-competitive and integral part of our nation's energy mix."

Nik has made this ever so tasty edible Wii. "There was a gingerbread house competition at the uni I go to a couple of days ago and I entered with a Wii. Unfortunately I didn't win; possibly because half the judges didn't know what a Wii was (yea, they live under a rock). Anyhoo, this was my take on a Wii in pastry, icing and candy…"

From Brendan: 2KGames is offering Railroad Tycoon as a free download. You can download it here and weighs in at 14.2mb.



Nasa has scheduled a press conference for tomorrow where a "major find" on Mars will be revealed. CBS reports that Nasa may have found running water on the red planet and possibly microbial life - The ramifications of such a find are mindblowing.

Aviation Week seem like they are in on it also.



For BF2 players out there OCAU has a Battlefield 2 team and it seems we need more players if we want to continue in the next season. For those interested I direct you to email Xosfear here via the online form.

From Andrew: The RAAF has got some shiny new planes. Information and pics located at the link. "The first of the RAAF's C-17 Globemaster III's flew from Canberra to it's home base RAAF Amberley today."

With the release of the Nintendo Wii it was only time before people got modding and hacking the controller (aka. Wiimote). David sent in this video of a Wiimote running on a PC controlling a game of Half Life 2.

For those feeling generous this holiday season I direct you to the Childs Play charity fundraiser. A number of OCAU'ers are involved with it, check it out as it's certainly a good cause.

From Matt: The world chess champion Vladimir Kramnick has been beaten by the Deep Fritz chess playing computer program. "Kramnik, seeking a final win to level the match, played an unbalanced opening with Black. He built up a good position and equalized. But he then went astray, losing a pawn from which he never recovered."

DVHardware takes a look at some holiday gifts for tech savvy friends.

According to TrustedReviews everybody is a journalist with the growth of non professional online content. "The main point of the event was to evaluate the importance of non-professional online content, or social media – while myself and Jack were on hand to discuss how social media differs from traditional journalism, and whether the phenomenon is having an effect on professional publications."

The popular graphics card tweaking program RivaTuner has been updated to version 2.0 RC 16.2 with a number of new features.

PCMech has a valuable article about creating online backups of files for greater redundancy. "One of the biggest IT challenges for small businesses is backing up their data easily and effectively. Everyone knows and understands the principle behind regular backups. But few put it in practice."

Phoronix takes a look at overclocking under Linux. "In 2005 we had featured several articles on the state of NVIDIA graphics card overclocking under Linux. In early 2005 the only option for Linux users was NVClock. The open-source NVClock was started by Roderick Colenbrander in 2001 and since then has been evolving. However, coming out in June of 2005 from the NVIDIA camp was CoolBits support for their alternative operating system drivers."

The SMH has an article about Australia's draconian copyright laws. ""The Free Trade Agreement with the United States means the worst aspects of the American Copyright system has been imported into Australian law but with none of the consumer safeguards such as open ended fair use rights that exist in the United States," said Greens senator Kerry Nettle."

Even the computing world has their own version of Miss Universe, its called SysAdmin of the Year and the winners have just been announced with great prizes from a trip to Washington DC to computers and cases of soft drink.



PC Components:
MSI P965 Platinum Intel Core 2 Duo Motherboard at PCStats.
IDIA GeForce 8800 GTX Review at PCModdingMy.
Seagate 500GB eSATA drive at Bit-Tech.
MSI Radeon X1650XT at LegionHardware.
Gigabyte NX76T256D-RH Silent GeForce 7600 GT at HardcoreWare.
ECS's PX1 Extreme motherboard at TechReport.
Tagan TG1100-U95 1100-watt PSU at TweakTown.
MSI NX8800GTX at ViperLair.
Gigabyte GA-M61PM-S2 at OCModShop.
Seagate Barracuda ES 750 GB at StorageReview.
Skill F2-6400CL4D-2GBPK memory at HardwareOC.
EVGA e-GeForce 7950 GX2 at HotHardware.

Gadgets:
Canon EOS 400D at Bios.
Sony Ericsson MBW-100 Bluetooth Watch at
LetterBox 1920 Palm Treo Case at OCIA.
Sandisk Cruzer Titanium 2GB USB U3 Flash Drive at OverclockersClub.
USB Flash Drive Laser Pen at ThinkComputers.

PSUs and Cooling:
Corsair HX620W PSU at TechGage.
Lian Li PC-A10B at TechPowerUp.
NZXT Zero Crafted Chassis at OverclockersClub.
Sytrin KuFormula SHF1 High Performance HDD Cooler at Virtual-Hideout
Zalman FATAL1TY FC-ZV9 Videocard GPU Cooler at TweakNews.




Sponsor Specials (1 Comments) (link)
Wednesday, 6-December-2006 13:07:31 (GMT +10) - by Agg


Remember to keep an eye on our Sponsor Specials Forum if you're shopping around for a bargain. Right now there's a few deals on CPUs, cameras, media players, sound cards, headphones, LCD monitors, etc. Check 'em out!




Wednesday Morning (2 Comments) (link)
Wednesday, 6-December-2006 00:45:10 (GMT +10) - by Agg


AMD released 65nm CPUs today.. discussion here in our AMD Hardware forum.

NASA are gearing up for a night Shuttle launch on Thursday, with Discovery's crew facing the difficult job of re-wiring the station without interrupting critical systems. Meanwhile, a permanent moon base features in their plans. The international base will be permanently staffed by 2024, four years after astronauts land on the moon to begin assembly. More info here.

There's a new version of the Folding@Home GPU Beta Client available. GPU folding info here in Team OCAU. The earlier betas expired on Dec 1, apparently.

NVIDIA has now also been subpoenad (as AMD was recently) as part of a probe into potential antitrust violations. Their press-release is here but there's not much info yet.

2o2p have released Issue #7 of their PDF gaming magazine. This issue contains editorials from this summers 2o2p writers contest, a new column called "Video Game Sports Hall of Fame," reviews of Sudoku, PopCap's heavy weapon, Rooster Teeth's Red vs. Blue interview and much more.

TechFEAR have an interview with a co-founder and president of Razer. CNN meanwhile interviewed the CEO of Seagate. "Let's face it, we're not changing the world. We're building a product that helps people buy more crap - and watch porn."

Here's a freaky timewaster, a pill-popping dolphin game that is very loud and makes my teeth vibrate.

Interesting Forum Threads:
New PSU Calculator - Watts and 12V amps in Overclocking and Hardware.
Is there much need for anitstatic bags? in Overclocking and Hardware.
My computer is silent... but now all I can hear are crunching hdd's in Overclocking & Hardware.
Finally, AMD Quad FX vs Core 2 Extreme QX6700 Benchmarks in Intel Hardware.
1:1, 533vs677, E6300 vs E6400 in Intel Hardware.
AMD announces REAL prices for FX7X Series paired cheap! in AMD Hardware.
Skunky Bong Water in Extreme Cooling.
Quick review on game that you're playing now in Games.
WA, Daylight saving, and system/network clocks! in Windows Operating Systems.
Febs' trip to the Nürburgring Nordschleife (with photos)! in Motoring.
Weird aircon issues in 95 CC Lancer in Motoring.
Telescopes: Reflector VS Refractor Type in Other Toys.
Cool YouTube Video in Science.
Macro-Evolution == Fiction in Science.
And thus snakes are hatched in Pets & Animals.



PC Components:
EPoX's Socket AM2 MF570 SLI Motherboard at TweakTown.
ECS PN1-SLI2 NVIDIA 590-SLI Motherboard at Virtual-Hideout.
XFX 8800 GTX: SLI Performance at Bjorn3D.
Sapphire X1950 Pro at Hexus.
Asus P5NSLI nForce 570 SLI Motherboard at OCNZ.
ASUS EAX1650XT 256MB Graphics Card at TechGage.
HIS X1650 XT Turbo Graphics Card at BonafideReviews.
Sempron 3000+ and Celeron D 331 at HardwareSecrets.
MSI K9N SLI Platinum at HotHardware.
XFX GeForce 7900 GS 256MB at Modders-Inc.
Super Talent 2GB T1000UX2G4 DDR2 at TechGage.

Multimedia:
Westinghouse LCM-22W2 22" LCD Monitor at ReviewDesk.
Samsung SyncMaster 960BF LCD Monitor at TheTechZone.
Kodak G600 Printer Dock at TrustedReviews.
LG KG920 5-megapixel Cameraphone at TrustedReviews.
Canon HV10 DVCam at DigitalTrends.
Astone Samba 1000 MP3 Player at HardwareZone.
MobiBLU US2 Ultra Slim Digital Multimedia Player at ExtremeMHz.
Elgato EyeTV Diversity at MacTalk.

Cases/Cooling:
Stock Heatsink Roundup at Madshrimps.
Thermaltake Big Typhoon VX at PCPer.
Antec Nine Hundred Gamer Case at XYZComputing.
Inter-Tech 8377-Blade Case at Technic3D.
Hiyatek CF-6159-1 Laptop Cooler with USB Hub at BigBruin.
Coolit Freezone Watercooling CPU Cooler at RBMods.
Scythe Kama Meter at TechPowerUp.
NZXT Zero Crafted Chassis at OverclockersClub.



If you have any spare fan grills lying around, MNPC Tech have this pretty cool mod tutorial to make a Custom fan grill. They also have some templates for fan grills here.

Case Mod God has a $10USD Case Make over tutorial; the tutorial is not new but might help some people to dress up the old beige box.

Austin PC mods also have a great tutorial on how to make custom decal to put your own finishing touches to a mod.

Built for the Cooler Master case mod competition earlier this year, a simply stunning Spider Man 3 case mod is featured on Gizmodo here.

Wired have an article on a modder who modded a case to hold a Wedding Ring and have the features of a wedding dress which he proposed to his girlfriend with.

If anyone has any more modding news please email it to me.



Guru3D has put a peltier on a Nvidia 7900GTX. "A little while ago a marketing contact of Guru3D was trying to convince me that TEC cooling, or what we all know as Peltier cooling is a very good way to cool down hardware these days."

Here is a really cool video of some guy making a nice picture in MS Paint. He manages to make a detailed image of a car using only the rudimentry tools that MS Paint offers including adding colour, shadows and texture.

The Inquirer has a bit of news on the AMD Front. Apparently there are rebates for some AMD processors introduced to keep competitive with Intel and some comments on the upcoming quad core AMD CPUs.

From Glenn: Microsoft has released a patch for West Australians who are going into daylight savings this year.

Some software called LocalCooling has the ability to adjust power management profiles of your PC to save power. The aim is to get enough users using the software to reduce worldwide greenhouse gas emissions and so far with around 7600 users they have saved 4000KWh. I wonder if this could turn into a competitive thing similar to F@H???

From Matt: Sydney Airport is looking at using RFID to help track baggage. "Industry experts say that baggage mishandling costs the industry globally $US1.7 ($2.17) billion each year, and that much of this cost is due to failures in the barcode-based tagging system that's currently in use at most airports worldwide. A spokesman for Sydney Airport said it had sent staff to look at overseas airports already using the electronic tagging technology dubbed "radio frequency identification" (RFID) - and that it would be commencing its own trials shortly."

For those into Lan Parties, check out a few of the upcoming LANs here. Lans listed there include LANs from all over the country.

PCMech have a useful article showing you how to remotely control your PCs. "Remote connection is one of those things, like high speed Internet, when, once you have it, you can never go back. Most people never bother to set it up either because they do not [think they] need it, think solutions cost too much or believe it is too hard to set up on their own."

Apparently the much anticipated Optimus Keyboard is set to cost around $1200. I wonder if this makes it the most expensive keyboard ever?

According to this page ATI will be releasing a new dual GPU graphics card in a similar fashion to the Nvidia GX2s. "We saw this model at Computex this year. Today, GeCube announce availability of it latest invention. The Gemini 2 Dual GPU card. Gemini 2 integrates two 80nm X1650XT onto the same card. This allows one to experience almost doubled performance through the use of a single card. The card comes with 4 digital output which allows you to hook up to 4 monitors. On top of taht, ATi CrossFire Physics support enhance real live explosion scenes for realistic gaming."

Futurelooks takes a look at a whole bunch of robotic toys. I spose some of them aren't toys if you program them for evil.




Wiki Wanderings (0 Comments) (link)
Monday, 4-December-2006 12:07:10 (GMT +10) - by Agg


Here's a few interesting new Wiki pages:

DSE Amp Mod
MythTV-TV GRAB AU
Vista Compatibility List
Graphics Card Buyer's Guide
Guitar Choice - What to Consider
Science Websites

Also, the New System Parts Recommendations page has some new categories: Workstation, Gaming Machine, CAD / Drafting and HTPC.




Dragon NaturallySpeaking Review (15 Comments) (link)
Monday, 4-December-2006 02:44:19 (GMT +10) - by Agg


Tired of typing? Sciby checked out some voice recognition software, the latest in a long-running family of products. There's even some videos of it in action!



Click for the review!






Sunday Evening (4 Comments) (link)
Sunday, 3-December-2006 19:47:14 (GMT +10) - by Agg


Sniper found a story saying that 100 Gigabit Ethernet might not arrive until 2010. Ethernet was introduced more than 30 years ago and became popular as a 10mbps system for enterprise LANs. Along the way, Fast Ethernet 100Mbps, Gigabit Ethernet, and 10-Gigabit Ethernet have been added.

VOA have a report on the ancient Greek astronomical computer found over 100 years ago. The paper on the device shows the Antikythera Mechanism is based on a mathematical model of the moon's motion developed by the astronomer Hipparchus of Rhodes 2,100 years ago.

HardOCP have a GeForce 7900GT roundup, in the "affordable high-performance" video card bracket. We evaluate 7900 GTs from XFX, BFGTech and ASUS then compare them with a newer GeForce 7950 GT to see if it really is worth the extra money.

IGN.com (au) have a new Crysis DX10 Flyby video for download (freebies only low-res). Update: thetron spotted the hi-res version on Internode.

Fabricator sent in some very nice wooden computers. Wood! It grows on trees! It's the most common building material in the world, it can be harvested sustainably, it's beautiful, it's nice to touch and look at, and it's completely ignored in consumer electronics.

If you sit around the office idly constructing weapons, submit them to BleachEatingFreak's fourth Office Bricolage contest and win some stuff. The previous winners are worth checking out too, thanks Jen.

Biatch spotted this quite addictive timewaster, Tontie! Some of the other games on that site make my brain hurt.



PC Components:
Mushkin XP2-8500 2x1GB DDR2 at Virtual-Hideout.
Transcend Standard DDR2-800 at PCApex.
PowerColor X1650 PRO at TechGage.
Seagate 160GB Portable External Hard Drive at TrustedReViews.
Tagan TurboJet TG1100-U95 1,100W PSU at HardwareSecrets.
Gigabyte 3D Rocket II CPU Heatsink at Technic3D.
Razer Tarantula Gaming Keyboard at ExtremeMhz.

Multimedia:
LG 37LB1DB 37in LCD TV at TrustedReviews.
OKI C8600n A3 Colour LED Printer at TrustedReviews.
X-Micro X-VDO F610 Media Player at TweakTown.
Motorola ROKR E2 at HardwareZone.
Canon Digital IXUS 900 Ti at Bios.
Kodak EasyShare V705 Dual Lens Camera at TrustedReviews.
Geeks.com USB 2.0 TV Tuner/Video Capture Box at BigBruin.
Thermaltake's MediaLAB at ViaArena.



From Matt: Garry's Mod 10 has been released. GMOD 10 has heaps of features and improvements over GMOD 9 and from the videos is an unbelievable mod with lots of effort put into it. GMOD 10 will cost $10 USD (around $13AUD) purchased from Steam.

For those feeling lucky you can enter a competition for a chance to win a Graphics Card.

The MMORPG Second Life has made its first millionaire. "In just 32 months, Chinese language teacher Ailin Graef has transformed an outlay of $US9.95 into virtual assets worth at least $US1 million in real money. Graef has achieved this in a virtual world called Second Life where she is better known as Anshe Chung, the community's foremost property magnate."

Speaking of Second Life, TrustedReviews has an article that helps you get started with the game.

HardwareZone has put Linux on a PS3. "What do geeks do when confronted with one of the hottest game consoles at the moment, one that is going on eBay for many times its list price? Why, they try to install Linux on it of course. Join us as we turn our PS3 into a card carrying member of the Linux community."

From Darcy: This site gives away copies of commerical software for free every day. The software is free only for a single day and is actual shareware which you would normally pay for.

Todays timewaster is this bizarre bowling game.




Saturday Afternoon (14 Comments) (link)
Saturday, 2-December-2006 17:24:19 (GMT +10) - by Agg


Vista has arrived! For corporations, anyway (and it didn't take long for the free copies to sell out.) Despite have 9 ways to turn it off, it seems many companies will be slow to adopt. USAToday interviewed Bill Gates about Vista and Zune recently.

TheInq meanwhile have compared ATI and NVIDIA under Vista. This time we wanted to give roughly equal Nvidia and ATI cards a try on Vista. We changed our test machine to an Intel Core 2 duo 6700, the only dual core we have in lab. EVGA was kind enough to give us the Nforce 680i motherboard and we decided to use the Radeon X1950 XTX and the fastest single-core Nvidia 7900 GTX card.

Following on, Bit-Tech tell us all about DirectX 10, which arrives with Vista. DirectX 10 is a major inflection point for Windows graphics, so Microsoft wanted to make sure that it laid solid foundations – this is where Microsoft's new driver model comes into play. Although it's not directly part of DirectX 10, it's a backgrounder that's worth covering. Microsoft claims that the Windows Display Driver Model (WDDM) offers "unprecedented stability and performance".

Spectacularly bad marketing decision of the week goes to Benq's Musiq site, which seems to be using pictures of the smoking World Trade Centre rubble to sell a music player. WTF? Unsurprisingly, Americans are not amused. Interesting comments on Digg too.

AMD have received a federal subpoena regarding possible antitrust violations. A.M.D. said that the Justice Department had not made any specific accusations against it or ATI, and that it intended to cooperate with the investigation.

Korea will ban online game currency trading soon. Almost US$900m worth of virtual cash is being traded every year by gamers in the country, according to official estimates.

TechReport have their thoughts on AMD's Quad FX platform. What's left is a new enthusiast-oriented PC platform that officially sanctions what some of us have been doing since the days of the Celeron 300A: running multiple processors in an enthusiast-class system.



Video Cards:
ATI All-in-Wonder Radeon X1900 at Tweaknews.
Palit GeForce 8800 GTX at TechPowerUp.
Asus EAX1950Pro HTDP at PCStats.
HIS Radeon X1650XT at LegionHardware.
ASUS Extreme AX1950Pro at TechSpot.
Nvidia GeForce 7950 GT at XBitLabs.
ASUS GeForce EN7950GT at Tweaktown.
ASUS EAX1950 Pro at GamePyre.

Power Supplies, Cases and Cooling:
be quiet! Dark Power Pro 750W at TechPowerUp.
PC POWER TURBO-COOL 1KW at 3DGameMan.
Antec NEO HE 500w PSU at Maxit.
In-Win PSU Roundup at XBitLabs.
Akasa AK-860SF A64 Heatsink at FrostyTech.
Scythe Kama-Thermo at TechPowerUp.

Motherboards and other Components:
Gigabyte GA-945PL-S3 at PCStats.
Foxconn 945G7MD-KRS2H at Technic3D.
ASUS P5W64 WS at Motherboards.org.
NVIDIA 680a-SLI Preview at Technic3D.
Thermaltake Armor Liquid Cooled Case at Virtual-Hideout.
AMD QuadFX Platform & FX-70 Series Processors at HotHardware.
AOpen 18X Triple Format DVD ReWriter at TechWareLabs.
Razer Krait Gaming Mouse at XSReviews.



Ahux is working on a homemade CNC machine, while it isn't really modding it could be used for some serious modding when finished, looking quite good.

Another Swedish modder has completed this pretty awesome case involving a lot of custom laser cut metal and cool plex work, check it out at Bit-Tech here.

This is not really modding and some of you might have seen it before but this guy in Poland was growing Marijuana in his PC. The PC was normally used but modded to contain a light source, and keep humidity and temperature at proper levels.



Just a little heads up for those who knoweth not. There is yet another "Beer'n'Bowling" event on in Brisbane tomorrow night. Details can be found in this thread.

Here is a small pic from the last event:



And yes Bern I will remember my I.D. this time




More from slamaa:

Last month it was Halloween, so this guy in the USA decided to dress up his computer for the occasion.

'Rodgrech' has a mod going on based on a police car called Project Thin Blue Line.

'Butcher9 9' is building a PC inside a Footstool.

'Outlore' has started a project called 'LAN-Party in a box' which is a server and a switch built into an old ammo box.

'Z3PHER' has posted plans of a very different window for his Antec P180 here.

For any other worklogs mentioned before in the mod news they can be seen here and here.

Gigabyte's new 3D Aurora 570 comes with a replaceable window that can be swapped out from the standard mesh to a clear perspex window. Bit-tech takes a look at it here.

Here's another "lets put a computer inside this" idea, like Beavy's Vacuum cleaner computer, this is another mod which uses a normal household product: The Toaster PC over at CaseModGod.com

Here's a pretty cool custom case called 'Embryo Zero' over at Metku Mods.

That's it for modding news for today - if you have any modding news please send it to me.




Quad-core from AMD (10 Comments) (link)
Friday, 1-December-2006 13:03:31 (GMT +10) - by Agg


AMD announced their AMD Quad FX Platform with Dual Socket Direct Connect (DSDC) Architecture. This is the official name for what we were previously calling "4x4", with two sockets, two CPUs and four cores in total. The AMD Quad FX Platform is powered by pairs of the AMD Athlon 64 FX-70 series dual-core processors, the newest additions to the award-winning AMD Athlon 64 FX processor family. The new platform takes enthusiasts on a megatasking thrill ride, allowing them to make the most of their overall computing experience while gaming, editing audio/video and streaming high-definition content.

Coverage on AMDZone, Anandtech, FiringSquad, HardOCP, HotHardware, LegitReviews and PCPerspective. Discussion thread here.

Meanwhile, AMD have also demonstrated their native quad-core CPU, the industry's first. The reference server platform was seamlessly upgraded to quad-core by replacing the server's existing DDR2-based AMD Opteron processors with the new Quad-Core AMD Opteron processors and updating the BIOS. There's a "Virtual Experience" website here from AMD.



Power Supplies, Cases and Cooling:
OCZ Tempest CPU Cooler at PCModdingMy.
Sytrin KuFormula SHF1 HDD Cooler at XSReviews.
Cooler Master Eclipse CPU Heatsink at Technic3D.
VIZO Ninja Laptop Cooler at FutureLooks.
In-Win Power Supply Units Roundup at XbitLabs.
Tagan Turbo Jet 1100W PSU at XYZ Computing.
Zalman CNPS9700 LED Low Noise Heatsink at FrostyTech.
FSP FX700-GLN Epsilon & Thermaltake Toughpower 650W at PureOverclock.
IcyDock MB122SKGF SATA Hard Drive Rack at PCStats.

CPU, Motherboard and Graphics Cards:
HIS X1950 Pro Video Card at BonaFideReviews.
ASUS P5B-E motherboard at Bjorn3D.
MSI 975X Platinum Motherboard at PCStats.
Abit Fatal1ty AN9 32X at Pro-Clockers.
AMD Quad FX with FX-74 Processors at LegitReviews.
PCChips A33G Motherboard at OCWorkBench.
Jetway 965GDAG Motherboard at OCWorkBench.
ECS PN2 SLI2+ (nForce 680i) Motherboard at OCWorkBench.

Games:
Second Life at TrustedReviews.
Tom Clancy's Splinter Cell: Double Agent at Bjorn3D.
Tony Hawk's Project 8 at TrustedReviews.
CubePad for Gamecube at RBConsoles.
Electronic Arts Cricket 07 at Maxit.



---
Advertisement:


All original content copyright James Rolfe.
All rights reserved. No reproduction allowed without written permission.
Interested in advertising on OCAU? Contact us for info.