January 2007
Forum Articles (0 Comments) (link)
Wednesday, 31-January-2007 22:30:09 (GMT +10) - by Agg


There's been a few interesting articles in the forums recently, here's a snapshot:

RacOon reviewed the ASUS P5N32-E SLI LGA775 motherboard: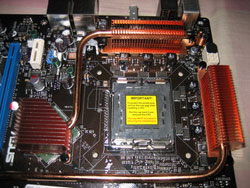 A little while ago dinos22 checked out a few E6600 CPUs: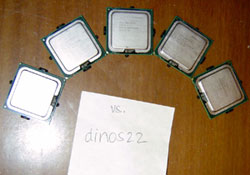 One-eyed-xander reviewed a Uniclass DVI-USB KVM, for connecting two PCs to one keyboard, monitor and mouse - this one can do high resolution.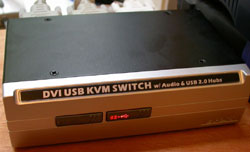 Link1986 had a go at water-cooling his PSU: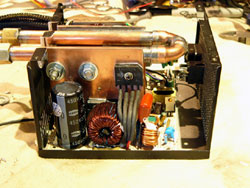 AManEatingDuck wants to tell you how to use "Damn Small Linux" for Folding: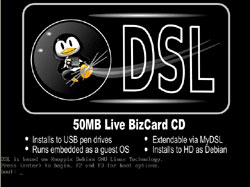 And for something completely different we have Soc rebuilding a badly-bent Ducati: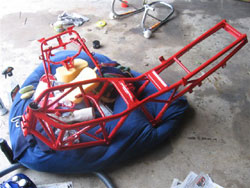 HDAudioVisual Contest Reminder (0 Comments) (link)
Wednesday, 31-January-2007 20:19:38 (GMT +10) - by Rational


I am reminding you about the HDAudioVisual contest that is running at the moment with prizes provided kindly by HDAudioVisual.

The next "special time" is coming up late tonight so you might want to check out the threads listed and write it on your hand or something...

5 special times have passed already but here are the details for the last special time:
- Wednesday 31st Jan (today) 11:00pm

There are prizes for the top 5 people at the end of the competition including some great cooling gear and OCAU merchandise!

Good luck to you all.



It seems that the Folding recruitment drive might be upping our output as it has jumped up in the last couple of days by almost 50,000 points per day. To equal the HardOCP we only need 90,000 points per day. Keep it up!

Bill Gates has appeared on the Daily Show in America talking about Windows Vista which is good to watch for a laugh. Stewart makes the interview pretty funny with references to the mysterious F12 and porn.

Klif has sent in this article about a robotic industrial arm which you can strap yourself into and have rides on. There is a video of a man having a go and whoa it looks like a wild ride. "We've heard of robot arm-driven rides before, but this guy is seriously taking it to the next level. Watch as some brave soul in an anonymous factory floor tames a giant yellow robot arm and rides it to glory as family and friends look on admiringly, giggling uncontrollably in a giddy orgy of industrial robot exploitation."

According to this article some courts are making references to Wikipedia during trials for things like definitions and details on medical conditions. "A simple search of published court decisions shows that Wikipedia is frequently cited by judges around the country, involving serious issues and the bizarre — such as a 2005 tax case before the Tennessee Court of Appeals concerning the definition of "beverage" that involved hundreds of thousands of dollars, and, just this week, a case in Federal District Court in Florida that involved the term "booty music" as played during a wet T-shirt contest."

Engadget has posted a gallery of Windows Vista screenshots for those who want to get a closer look at the look of the new OS released this week. WinSuperSite also has extensive coverage for those still interested.

According to this article Sony is officially set to slash the price of the PS3 by as much as 25%. "Delayed in September 2006 from a planned November 2006 launch, the PS3 will now debut in Europe and other territories that use the PAL TV standard on 23 March, Sony announced last week. Only the 60GB model will be offered at launch, though the 20GB version may appear later in the year, if it's in demand, Sony said. Or if the 60GB PS3 doesn't sell so well, might be a better way of putting it."

TechEBlog has posted a funny page about how not to test your computer. Some things featured includes an oil PC, dry ice overclocking and battery fires with videos included.



PC Components:
Foxconn G9657MA-8KS2H motherboard at PCStats.
Biostar TForce 965PT (Intel P965) motherboard at Au-Ja.
Team Xtreem Dark 2x1GB PC2-6400 memory at OverclockersOnline.
ATI Radeon X1950 GT at LegionHardware.
AMD Athlon X2 3600+ 65nm at PenstarSys.
ASUS X1950XTX Crossfire 512 MB DDR4 at Bjorn3D.
HIS Radeon X1650XT and X1950PRO at TweakTown.
A-DATA Vitesta 800 Memory at NinjaLane.

Cases, Cooling and PSU's:
Enermax Glory HDD Case at TechGage.
NZXT Adamas Aluminum Case at 3DGameMan.
Sytrin VGA Cooler VF1 at Technic3D.

Multimedia:
Logitech Wireless Music System for iPod at ThinkComputers.
NEC LCD2190UX and Samsung XL20 LCD Monitors at XbitLabs.
Apple iPod shuffle (2nd Generation) at HardwareZone.

Other/Peripherals:
Goldenmars Identity Flashdrive & SD Card at TechPowerUp.
Killer Notebooks Assassin at
Laplink PCmover Software at TechGage.
iOne Scorpius N4 Mouse/Number Keypad at OverclockersClub.




Apple iPod Shuffle Gen 2 (11 Comments) (link)
Tuesday, 30-January-2007 16:06:21 (GMT +10) - by Agg


Sciby couldn't resist the latest teeny-tiny iPod, and has shared his thoughts on it in a quick review: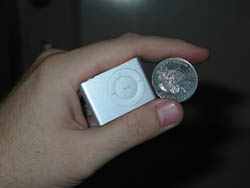 Click for the review!





PC Components:
Team Group 2048Mb DDR 2-800 memory at Bjorn3D.
Sapphire X1900 XT 512MB Video Card at ThinkComputers.
EPoX EP-AF550G-Pro-G motherboard at OCWorkBench.
LG GBW-H10N Blu-ray Drive at TrustedReviews.

Cases, Cooling and PSU's:
Spire BlackFin Case at XSReviews.
Cooler Master CM Stacker 830 at Madshrimps.
Ultra Products Grid Midtower Case at OCIA.
Thermalright HR-07 Memory Module Cooler at BigBruin.
Cooler Master Hyper TX CPU cooler at Technic3D.

Multimedia:
Philips Cineos 32PF9731D 32in LCD TV at TrustedReviews.
T-Mobile Sidekick 3 at TrustedReviews.
Pertelian X2040 LCD Thingo at PCFrags.

Other:
Toshiba Tecra M6 Notebook at XYZComputing.
Evesham SilverEdge 300AH Server at TrustedReviews.



There was discussion in IRC before about Google Gapminder where you can compare a whole bunch of different statistics of countries over time. It is also done with a really nice interface so information is displayed very well. "Gapminder is a non-profit venture for development and provision of free software that visualise human development. This is done in collaboration with universities, UN organisations, public agencies and non-governmental organisations....It all started in 1998 from an idea to enhance the understanding of world health. We developed prototype software showing time series of health statistics as moving graphics and varying life conditions as 360° photo panoramas from homes, schools and health facilities. From the prototype emerged the Dollar Street project with Save the Children Fund in Sweden and the World Health Chart project with WHO. Within the later project Gapminder developed the free software Trendalyzer that turns boring time series of development statistics into attractive moving graphics."

A man has built a spy submarine for $300 which looks really fun to use. He used PVC pipe, bilge pumps, and a home builtnavigation computer. "Some fathers and sons play catch. Electrical engineer Jason Rollette and his 12-year-old son Trevor are a little more ambitious. Hoping to explore the lakes and rivers near their Milwaukee home, they've built their own underwater remote-operated vehicle, or ROV. Controlled and powered by a laptop, their ROV can swim more than a quarter of a mile, to depths of 250 feet, while a home-surveillance camera sealed inside sends a live feed to the pilots onshore."

ThePCSpy has taken a look at software that slows you down the most. Mirror here and here. Unsurprisingly Norton Internet Security 2006 took out the top spot slowing down the test system by 57% in the test. "Any computer user that's owned and installed software onto their computer knows that the more you install, the slower the beast runs. Most also know that it's not just quantity and that what you install plays a large factor in how slowly your computer runs....To measure performance, I'm going to be using Microsoft BootVis, an application to time the load-times of each element of the system so users can remove the offending items or otherwise disable things that are taking too long."

Phoronix has looked at the Open Linux Router Project which is a open source router software similar to Clarkconnect and Smoothwall. "The Open Linux Router hopes to provide much more than basic router functionality. Among the features that developers hope to tack on is a file sharing server, firewall, and the capability to add services all on the same device. Users will be able to add (or remove) additional functionality as they see fit. The project aims to provide "true modularity" where the user can simply and cleanly add or remove modules for services they want. The end-user will not be challenged by dependency issues or other conflicts when using OLR modules."

I came across this old Damn Interesting article about old colour photographs from as early as 1909. Some of the picures are really cool and the story behind it all is interesting as well. "Color film was non-existent in 1909 Russia, yet in that year a photographer named Sergei Mikhailovich Prokudin-Gorskii embarked on a photographic survey of his homeland and captured hundreds of photos in full, vivid color. His photographic plates were black and white, but he had developed an ingenious photographic technique which allowed him to use them to produce accurate color images."

For the Top Gear fans out there, it is back on free to air TV (for those who didn't already know). SBS are screening episodes from the 7th season today at 7:30pm.



PC Components:
Tyan Tomcat i945GM motherboard at Phoronix.
ATI Radeon X1950 PRO Shootout (AGP) at HardwareZone.
Memory Comparison: DDR2 667MHz SODIMM at CircuitRemix.

Cases and Cooling:
iStarUSA D-300L-M6 Rackmount Case at 3DGameMan.
Titan Aluminum Notebook Cooling Pad at Cooling-Station (translated).
Sunbeam Quarterback Case at OverclockersCafe.
Mini-Box M200 case at EpiaCenter.

Input Devices:
Razer DeathAdder Gaming Mouse at TechPowerUp.
Logitech diNovo Edge Keyboard at BlueTomorrow.
Logitech diNovo Edge Keyboard at TrustedReviews.

Other:
Microsoft Office 2007 at WindowsAtoZ
Runaway 2: The Dream of the Turtle game at Bjorn3D.
Cooler Master NotePal S at OverclockersOnline.
ASUS Lamborghini VX1 Notebook at XbitLabs.



Italy's top criminal court has ruled that pirating music, movies and software is not illegal if profit is not the motivation. "The court's decision, issued earlier this month but reported over the weekend by the Italian media, overturns earlier convictions against two former Turin Polytechnic Institute students who set up in 1994 a peer-to-peer, file-sharing network that was shut down within months. They were found guilty of illegal duplication and given a one-year sentence, which was reduced to three months on appeal, defense lawyer Carlo Blengino said. The top criminal court in Rome threw out the convictions, ruling that it was not a crime to download computer files from such networks if there was no financial gain."

This article takes a look at making epoxy shapes for case mods. "If so, read on and learn a way to make the little bobs and nubbins that will transform that ho-hum case mod into something that will really turn heads!"

Sweden is set to be the first country to have an embassy in Second Life. "There are reports today that Sweden plans to open the first officially sanctioned embassy inside Second Life. Embassy officials won't be issuing visas or passports there, but they may just be wear rainbow codpieces when they offer you a Cyberian Angel Exotic Massage."

US computer store Newegg has started selling the X2 6000+ processor which runs at 3ghz which is set to launch in 3 weeks. "The CPU is a 90nm dual-core 3.0GHz processor. It features 1MB L2 cache per core and is essentially identical to the Athlon 64 FX-74 processor with the exception that the 6000+ uses Socket AM2 instead of Socket 1207."

A missile defense shield being tested by the US has successfully shot down a dummy missile over the South Pacific ocean. "The Pentagon's Missile Defense Agency shot down a dummy target missile over the southern Pacific Ocean during a test of the U.S. missile defense shield early Saturday, according to an agency spokeswoman. First, a dummy ballistic missile was fired from a U.S. mobile launch platform in the Pacific Ocean in a simulated attack. Moments later, an interceptor missile was fired from the agency's missile range facility on Hawaii's Kauai Island and struck the dummy warhead over the Pacific Ocean, military footage showed."

This page has listed pictures of some of the strangest and rarest Game Boys that have been released or created by people.

Epiacenter has some pictures of the new Pico-ITX motherboard which measures 10 x 7.2cm. "The EPIA PX uses the new Pico-ITX form-factor which comes with dimensions of 10 x 7.2 cm (total area of 72cm²) which is exactly half the size of the 12 x 12cm Nano-ITX boards (144cm²). Right now it looks as though the EPIA PX will come with a 1GHz C7 CPU and use the CX700M(2) or VX700 chipset."

Adam has sent in word of a service which allows you to create your own internet speedtest site which are becoming more and more common.



Yes I know it is old but Matt has sent in the classic quirky video Don't Copy that Floppy which teaches us about piracy in the stone ages.

The Smithsonian has published an interesting article about an active volcano in Antarctica. "George Steinmetz was drawn to Mount Erebus, in Antarctica, by the ice. The volcano constantly sputters hot gas and lava, sculpting surreal caves and towers that the photographer had read about and was eager to see. And though he'd heard that reaching the 12,500-foot summit would be an ordeal, he wasn't prepared for the scorching lava bombs that Erebus hurled at him."

Matt has sent in word that a new version of Messenger is out, 8.1 beta with some new features. "Redesigned, smarter contact cards give you more data about and easier access to your friends, Your display name, status and personalization roam with you to any computer, Try PC-to-phone calling with two free calls to virtually any phone in the world, Better server performance, Improvements to automatic updates, Improved sign-in performance"

Bit-Tech has even more content on Intel's new processors. "According to Moore's Law, the transistor density on integrated circuits doubles roughly every two years – this has been the case for well over 40 years now. Over the last 15 years or so, Intel has used a silicon dioxide (SiO2) gate dielectric inside its transistors, but the improvements made in process technology has meant that gate dielectric walls have become much thinner."

A group of companies are attacking Windows Vista claiming it is illegal in the European Union. "A coalition of rivals charged on Friday that Microsoft Corp.'s new Vista operating system coming out next week will perpetuate practices found illegal in the European Union nearly three years ago. The group, which includes IBM, Nokia, Sun Microsystems, Adobe, Oracle and Red Hat, said its complaints made last year are yet to be addressed just days before Vista is due for release. "

A 87 year old man has been asked to show ID when buying alcohol from a shop in England. "The former Lord Mayor of York, Jack Archer, said he was shocked - but flattered - when asked the question by staff at Morrisons in Acomb. He said: "I don't look my age but I certainly don't look young enough to be in trouble for underage drinking.""

Those who are completely unfamiliar to Linux may want to read this article entitled Linux 101 to get a general idea of what it is all about. "Your operating system is the software that manages both the hardware and software resources of your computer. It is used to interface with your hardware, manage memory and run applications. Without it you wouldn't be able to browse the Internet, burn CD's, listen to music or do any of the other activities that you associate with modern personal computers."

Todays timewaster is Tangerine Panic. Try to dodge the infinite amount of falling tangerines with a character who displays interesting comments.




Forum Upgrade Complete (mostly) (2 Comments) (link)
Sunday, 28-January-2007 19:25:02 (GMT +10) - by Agg


Ok, the forum upgrade went well, and apart from a few little things here and there, the forums are back up and working fine. You may need to re-enter your username and password to log in. There's a thread here discussing the upgrade issues and new features.




News Flashback - 2006 (0 Comments) (link)
Sunday, 28-January-2007 15:32:43 (GMT +10) - by Agg


I thought I'd do a "quick" look back at some interesting news stories from last year. Turns out there were quite a few!

Archie's HTPC
Misc Mods
GeForce 8800 Demos
Endscape's Worklog
Bollocks's Folding Farm
Misc Pics
OCAU Sponsors Dominate PCA Awards
Forum Reviews
Classic PCDB Entries
Music from TheRes
Photography Focus
Congratulations Baker (again)
Inside Intel Hardware (again)
Forum Reviews
Google Maps for Mobiles & PDAs
Inside Intel Hardware
Sun's Project Blackbox
Illusionist2002's PC
BF2142 In-Game Ads
P180 Modfest
Project Fram'd (picture-frame PC)
Miscellaneous Modding
Forum Reviews
pvanr's G5 Conversion
Tomcat Officially Retires Today
ArgusTuffed's Radbox
Congrats to Team OCAU.mc!
Riverfire
Watercooling Install
Just Cause - In-Demo Vids
Podcast Remix Contest - Voting!
iRiver Clix 2GB
Microwave PC
Dark Messiah of Might and Magic - In-Game Vids
Forum Reviews
Congratulations Baker!
Honda F1 Racing "View Suspended"
Fake Memory Cards
Farewell to the Tomcat
How Safety Switches Work
ABIT Recalls Some AN9 32X Motherboards
News Flashback - 2004
News Flashback - 2005
Fun with Portals and Physics
Newton's 6-pc Cluster
Toohot Laptop!
OCAU Idol - Grand Final!
mariposaHD
Where's this PC from?
Nintendo DS Lite
SmartJoy Dual Plus PS2-USB Converter
Transparent laptops from Apple?
Forum Reviews (#2)
Steel vs Concrete
Planet Perspective Pics
BF2: Armoured Fury - Screenshots
Google Maps with more Australian detail
The Wrong Guy
Slipperyskip's Unidyne PC
Forum Reviews
Mods & Ends
Mmm, beer! (new webserver)
Defyant's FLAMED - Completed!
Stress-test complete (new forum server)
New server is goooooo! (new database server)
Air-filter PC
TazBazz's "DTA" Technology
Another Snarf SFF
Magic Pens
NVIDIA's New Chipsets
Beavy's "Darko" Watercooled Shuttle
OCAU Loses #1 Folding@Home Spot




OCAU QuickLinks (1 Comments) (link)
Sunday, 28-January-2007 14:46:53 (GMT +10) - by Agg


Haven't mentioned these in a while - OCAU QuickLinks are a quick way to get around OCAU, using the ocau.com domain. They're a quicker way to get around the site when you're on someone else's PC or on a slow connection.



I am reminding you about the HDAudioVisual contest that is running at the moment with prizes provided kindly by HDAudioVisual.

For people familiar with the competition the next "special time" is coming up later today so you might want to check out the threads listed and write it on your hand or something...

For those who don't know what is going on the competition is well described here in this thread

4 special times have passed already but here are the details for the last 2 special times:
- Sunday 28th January 4:00pm
- Wednesday 31st Jan 11:00pm

By the look of the unofficial leaderboard it is still possible for a newcomer to get a prize so it is worth having a go. There are prizes for the top 5 people at the end of the competition including some great cooling gear and OCAU merchandise!

Good luck to you all.



At about 4:15pm today (Sydney time - so about 3 hours from now) the forums will go down for a while while we upgrade them to the latest software version. This is a significant upgrade so there will be a few wrinkles to iron out afterwards. However the new software has some very cool features that will let us do some funky things in future. Thanks for your patience!



It is my birthday today so I shall party out by doing some news.

This Wired blog talks about the first Google bomb back in 2001. "Earlier today, Matt Cutts and the Google software engineering team posted an update citing the progress they've been making fighting Google bombs. Back in the old days, these pranks were common practice, but they've become less prevalent thanks to Google's diligence."

Youtube is set to share revenue with the community. Smaller video sites such as Revver have been doing this for some time however it seems that the biggest of them all is set to get in on it. ""We are getting an audience large enough where we have an opportunity to support creativity, to foster creativity through sharing revenue with our users," Hurley said at the World Economic Forum. "So in the coming months, we are going to be opening that up.""

Some are accusing poor player implementation is being the cause of the the AACS HDDVD hack seen on the news lately. Muslix64 the creator of the hack said he was able to identify the key by comparing memory dumps while playing a HD movie. "A month after the first signs appeared online that AACS—the content protection scheme shared by HD DVD and Blu-ray—had been circumvented, the AACS Licensing Authority has verified the hack. According to a statement from the AACS LA, AACS has not been seriously compromised. Instead, the statement said, the attack is "limited to the compromise of specific implementations" and "indicate[s] an attack on one or more players sold by AACS licensees.""

According to this page Microsoft is set to lower Xbox 360 prices and update the hardware of the console. "Citigroup's Brent Thill believes that the firm may be lowering its shipments as it makes way for a revision of the game system, which may come this year. Thill believes the new design will be a revised motherboard design, HDMI ports for high-definition video, and 120 GB of storage - 6 times more than its current capacity."

Those interesting in movie memorabilia may want to check out this. The 1959 Cadillac "Ecto 1" from the Ghostbusters movies is being sold online for $150,000 USD and many photos can be seen at that site as well.

PCPer has taken a look at Intel's updated 45nm plans for future processors namely the Intel "Penryn" which is set to be seen at the end of this year. "Just yesterday Intel hosted some press out at their sunny CA offices to show off about their new 45nm production plans. As it turns out, and as we learned at CES, 45nm is ahead of schedule and is looking very promising for a mid-year release. During the press briefing, Intel displayed a few things that demonstrated the maturity of their 45nm process this early in the game:...."

HotHardware has also taken a look at Intel's 45nm process and Penryn here.



Cases, Cooling and Power Supplies:
Ultra 800W X-Finity & X-Pro PSU at 3DGameMan.
Cooljag OAK-H Radial Skived Copper Fin Heatsink at FrostyTech.
Thermalright HR-07 Memory Cooler at Madshrimps.
Antec Nine Hundred Case at XSReviews.
Qnap Qback-25 HDD Enclosure at HardwareZone.
Swiftech MCW60-T waterblock at BurnOutPC.

Graphics Cards:
GeCube X1950 Pro at TechPowerUp.
XFX 7600GT Fatality at GamePyre.

Processors:
AMD Athlon X2 5200+ at TBreak.
AMD Quad FX Platform at HardwareSecrets.

Motherboards and other components:
ECS PN2-SLI2+ NVIDIA 680i SLI at Virtual-Hideout.
DFI LANPartyUT NF590 at PCStats.
ECS PX1 Extreme 965P at Motherboards.org.
TeamGroup Xtreem Dark DDR2-667 at EclipseOC.

Other Peripherals:
Canon PowerShot S3 IS digital camera at TrustedReviews.
D-Link Network Storage Enclosure at BIOS.
Fanatec Head$hot Controller at GamePyre.
Lexmark X9350 printer at TrustedReviews.
EZPAD Digital Notepad at PCFrags.




Saturday Afternoon Party Hangover News (5 Comments) (link)
Saturday, 27-January-2007 14:11:31 (GMT +10) - by Rational


Casinos are continuing to blame large winnings on computer errors after a slot machine in America displayed a win of $102,000. "A new casino in Pennsylvania had a slot machine tell a player that he had won $102,000, supposedly "the big jackpot" of the day. Various casino staff came up and congratulated him, until someone else came over and offered him two free meal coupons, saying that the jackpot message (which even stated his name) was a software glitch on their internal computer system, and was due to some internal testing that never should have reached the actual machine."

The Consumer Ombudsman of Norway has declared that Apple DRM is illegal mainly due to the restrictive nature of locking music and software to particular devices. "It doesn't get any clearer than this. Fairplay is an illegal lock-in technology whose main purpose is to lock the consumers to the total package provided by Apple by blocking interoperability," Waterhouse told OUT-LAW.COM. "For all practical purposes this means that iTunes Music Store is trying to kill off one the most important building blocks in a well functioning digital society, interoperability, in order to boost its own profits."

CNN has posted a list of technologies to save the world including things like Hydrogen cars and Nuclear waste neutralizer. "What could be greener than a hydrogen car in your driveway? Try a solar-powered hydrogen fueling station in your garage. Australian scientists have developed a prototype of such a device. It's about the size of a filing cabinet and runs on electricity generated by rooftop solar panels."

Ars Technica has taken a look at the demographics of American movie piracy. "Approximately 80 percent of movie downloaders only do so illegally according to Digital Life America. The profile of an average P2P downloader is a 29-year-old male (63 percent are male, 37 percent female) with 16 movie titles stored on his computer. Only 40 percent of those surveyed believed that downloading copyrighted movies was a "very serious offense." Study director Kaan Yigit said that this attitude is a likely result of the Robin Hood effect. "Most people perceive celebrities and studios to be rich already and as a result don't think of movie downloading as a big deal," he said."

BigBruin has posted an article about improving Skype audio in Windows. "Skype is arguably the most popular Web telephony service out there... One common complaint is that the quality of the calls varies widely. There are a number of simple changes that you can make to both your system settings and the settings of your Skype client software to improve the audio quality of your Skype calls."

Lyle has sent in this unusual mousepad (NSFW) which aims to keep your wrists comfortable. Even if they aren't for you it should still give you a laugh.

DVHardware has taken a look at the possibility of wireless charging using a technology called eCoupled. "The eCoupled technology uses the inductive coupling principle, it works by transferring power through a magnetic field. To receive power from this magnetic field a device needs to have a built-in eCoupled receiver, but at this moment there are still no devices on the market that support it. A more technical explanation can be found at eCoupled. Many of you probably already have a device that uses inductive coupling, like an electric toothbrush"




Saturday Morning Caffeine Fueled Reviews (0 Comments) (link)
Saturday, 27-January-2007 03:45:40 (GMT +10) - by Rational


Motherboards
ECS PX1 Extreme 965P at Motherboards.org.
Jetway HA02-KE 3 at OCWorkBench.
Biostar T-Force N4SLIA9T SLI at RBMods.
DFI LANParty UT NF590 SLI-M2R/G at PCStats.

Mice:
A4Tech X-750F Laser Gaming Mouse at ThinkComputers.
Razer Krait Mouse at OverclockersClub.

Multimedia:
Samsung LN-S4051D 40 Inch LCD TV and DVD-R145 DVD Recorder at FutureLooks.
Pentax K100D camera at Macworld.
Photo printer roundup at TomsHardware.
HTC S620 Smartphone at HardwareZone.

Other Components:
XFX 8800 GTX at Neoseeker.
Core 2 E4300 vs. E6300 Overclocking Battle at TechSpot.

Misc:
Ultra Stackable 3.5" Hard Drive Enclosure at CircuitRemix.
Kurumin Linux 7.0 Light at Phoronix.
SMC SMCWBR14-N 802.11n (Draft 1.0) Wireless Broadband Router at HardwareZone.
Cooljag OAK-H2 (JAC84MC) Radial Skived Fin Heatsink at FrostyTech.
Netgear ProSafe SSL312 at TrustedReviews.




Australia Day Afternoon (6 Comments) (link)
Friday, 26-January-2007 14:21:46 (GMT +10) - by Agg


Happy Australia Day! People are chatting about what they're doing today in this thread.

ArtistDirect and Zune have teamed up to offer a pile of free mp3s to download, by people you may have actually heard of. Doesn't seem to be a catch to it..

Here's a bizarre one - hackers have made a master key for the infamous Diebold voting machines, by copying one in a photo on Diebold's own website.

There's some cool space pics over on space.com. PopSci meanwhile have a guide to what we can expect from 2007 in terms of science.

HardOCP have a real-world gaming CPU comparison with a GeForce 8800GTX SLI setup. Given that gaming has yet to truly embrace multi-core CPUs, we are going to pit AMD's high end Socket AM2 Athlon 64 FX-62 (2.8GHz) against Intel's Core 2 Duo X6800 (2.93GHz). The systems are "identical" with our CPUs being isolated to see if one or the other gives a better gaming experience.

The world's first text message novel has been published, unsurprisingly, in Finland, home of Nokia. The texts are rife with grammatical errors and abbreviations commonly used in regular SMS traffic.

AMD have made some bold quad-core claims recently. But AMD's "Barcelona" quad-core chip, due to arrive midway through 2007, will be a significant notch faster than the Clovertown chips expected to be on the market at that time, said Randy Allen, AMD's corporate vice president for server and workstation products.

I know we mentioned this before, but in case you missed it, one of my all-time favourite books is being made into a mini-series. Neal Stephenson's "The Diamond Age" will become a six hour miniseries, apparently with George Clooney at the production helm. Here's hoping they do a good job of it!

TechWareLabs built themselves a new server recently and have a video of the process. You can find out about the servers that power OCAU here in the Wiki.

Today's timewaster is Autumn War, a strange zombie-killing side-scroller from my nephew Jared!



Motherboards:
Intel D975XBX2 (BadAxe) at Motherboards.org.
Asus P5N-E SLI nForce 650i at HotHardware.
MSI P965 Platinum at TweakTown.
ECS Geforce6100SM-M MCP61 at OCWorkBench.
Volt Modding an Abit AW9D-Max at Madshrimps.

Cases:
Antec P180B Performance One at Bjorn3D.
Aerocool Zero Flexi Tower at Pro-Clockers.
Silverstone TJ07 at TBreak.

Multimedia:
Fujifilm FinePix F31fd Camera at TrustedReviews.
Super Talent MEGA Screen MP3 Player at ThinkComputers.
U.S. Robotics Cordless Skype Dual Phone at BIOS.
Kingston 2GB K-PEX 100 Portable Media Player at LegitReviews.

Cooling:
Swiftech Apogee GT Water Block at Virtual-Hideout.
CoolerMaster NotePal P1 Laptop Cooler at FutureLooks.

Peripherals:
MSI Laptop StarMouse ES-101 at XSReviews (translated).
Netgear HDXB101 Powerline HD Ethernet Adapter at TrustedReviews.



Max has sent in world of this piece of software called Desktop Earth which allows you to have dynamic wallpaper depicting an accurate representation of the Earth as it would have been seen from space at that moment.

Slyck has interviewed muslix64, the person behind the BackupHDDVD tool which circumvents HDDVD's AACS copy protection. "What motivated you to help circumvent the content protection scheme associated with HD DVD and Blu-ray? With the HD-DVD, I wasn't able to play my movie on my non-HDCP HD monitor. Not being able to play a movie that I have paid for, because some executive in Hollywood decided I cannot, made me mad..."

According to Information Week one hacker kit accounts for 71% of all web based attacks during December."Tagged with the moniker "Q406 Roll-up," the attack kit was behind 70.9% of last month's attacks, reported Atlanta, Ga.-based Exploit Prevention Labs. Up to a dozen different exploits make up the kit, which includes several exploits derived from the proof-of-concept code that researcher HD Moore published in July 2006 during his "Month of Browser Bugs" project."

TheTechZone has previewed a mini-ITX car PC "Voom PC". "Mini-box.com, a subsidiary of Ituner Networks Corp., today announced it has launched the VoomPC-2T family of low power, high performance car PCs. Based on the small form factor Mini-ITX platform and with an integrated battery management unit, the VoomPC family is ideally suited for navigation, productivity and entertainment with superior audio and video performance."

Goldy has sent in that the Defence department is outsourcing the rest of its IT services to a company named Unisys. Goldy says that "The ACT region was outsourced to KAZ (Telstra owned subsidiary) last year and now the other regions around the country are going. Does anyone care if the Dept of Defence outsources its IT services to a foreign owned company? Especially an American one...I'm pretty sure the general public have no idea."

Abyteapart has done a roundup of 5 webcams including models from Creative, Logitech and Microsoft. "From video conferencing to creating the latest YouTube masterpiece, webcams are fast becoming a must-have computer accessory. Whilst webcams were once tarnished with a reputation for poor image quality and sluggish performance, the advent of new technology and broadband internet connections has helped to cast off these unwanted associations."

Matt has sent in this article about the Australian release date for the PS3. "The PlayStation 3 (PS3) games console will go on sale in Australia on March 23, but only the more expensive $999 model will be offered, Sony said today. Sony had previously promised also to offer a $829 bundle, which had similar features but lacked memory card slots and wireless connectivity and included a smaller hard drive."

Techgage has done a Vista performance analysis of numerous benchmarks including comparison to Windows XP. "Last summer, I wrote an article entitled "Windows Vista Beta 2 Performance Reports" which attracted a lot of attention. In fact, it proved to be our second most popular article of 2006, so it's clear that people who are looking to purchase Vista truly care about whether or not they will lose a good deal of performance when making the move."



It seems Motherlan is already overbooked, sorry guys. You can see chat about it here in the forums.



These are from reax: Nice nose shot of the new Eurofighter Typhoon. British guy flies up to the "back door" of a C130 for pictures.



For some bizarre reason this makes me think of those videos of feeding sharks from a boat.




Thursday Afternoon Reviews (0 Comments) (link)
Thursday, 25-January-2007 14:52:16 (GMT +10) - by Agg


Thanks for the birthday wishes! I feel old.

Audio / Visual:
Logitech Wireless DJ transmitter on DigitalTrends.
Bella DV 3.0 Video Keyboard for DV editing on DigitalReviews.
Iiyama ProLite X486S-B1 19in Gaming TFT monitor on TrustedReviews.
Saitek A-100 My Spkr iPod speakers on Tweaknews.
SteelSeries SteelSound 4H headset on TechPowerUp.

Motherboards:
Asus P5B-E P965 LGA775 board on PCStats.
ASUS P5N32-E SLI Plus LGA775 board on HWZone.

Video Cards:
EVGA e-GeForce 7950 GT KO SLI on HotHardware.
XFX GeForce 8800 GTX XXX Edition on Guru3D.
MSI 7600GT 256mb DDR3 Passive on XSReviews.

Memory:
Super Talent 2x1GB PC2-8000 memory on OCOnline.
Mushkin XP2-8500 DDR2 2GB on OCTools.
OCZ DDR2 PC2-9200 FlexXLC DDR2 on MadShrimps.

Input Etc:
Revoltec FightBoard, FightMouse and Gamepad Precision gaming accessories on NordicHW.
Logitech G25 racing wheel on OCClub.

Misc:
Nintendo Wii game console (video review) on 3DGameMan.
Mr Robot indie PC game on IGN.
Star Trek: Legacy PC game on AOAForums.
Steganos Security Suite on BIOSMag.




HDAudioVisual Contest Reminder (1 Comments) (link)
Wednesday, 24-January-2007 21:04:24 (GMT +10) - by Rational


I remind you about the HDAudioVisual contest that is running at the moment with prizes provided kindly by HDAudioVisual.

For those who don't know what is going on there are 6 "special times" during the month of January where you need to try to post as soon as you can in this thread after the special time. The first ten people to post in the thread are given points according to how quick they were to post after the special time.

3 special times have passed already but here are the details for the next 3 special times:
- Friday 26th January 9:00am
- Sunday 28th January 4:00pm
- Wednesday 31st Jan 11:00pm

There are prizes for the top 5 people at the end of the competition including some great cooling gear and OCAU merchandise!

Good luck to you all.



According to the SMH Microsoft has paid a blogger to edit Wikipedia in favor of Microsoft. Thanks Simon for the link. "Microsoft has landed in the Wikipedia doghouse today after it offered to pay an Australian blogger to change technical articles on the community-produced web encyclopedia site."

Some Aussie bloke has tried to sell his life on eBay. "An Australian man who agreed to sell his "life" on eBay for 7,500 Australian US dollars (US$5,875; euro4,500) said Wednesday he is prepared to go through with the deal if the buyer pays cash."

Apparently winds blew in the opposite direction over North America during the last ice age significantly changing the way weather formed. "'In this study, we found evidence that during the last glacial period, about 14,000 to 36,000 years ago, the prevailing wind in this zone was easterly, and marine moisture came predominantly from the East Coast,' said lead study author Xiahong Feng of Dartmouth College."

This article takes a look at UPSs and what they do. "Most people notice power fluctuations only when light bulbs flicker or when there is a complete blackout. But power supply is rarely without glitches. From time to time there are surges, spikes, and brownouts - extended periods of low voltage - that people don't even notice. For electronic equipment even such minor aberrations can be fatal. As far as computer equipment goes, disk drives are among the most susceptible to power supply problems. With a drive goes your data. Therefore, UPS can be one of the smartest investments you can make."

Bit-Tech has taken a look at classic games which should be remastered with modern technology. "The 256-colour, 320x200 graphics of yesteryear are a little hard to look at no matter what the game. So, time and energy goes into developing the sequel. But by definition, a sequel has to somehow be different from the original - as if it needs to warrant a new release. Try as they might, the publishers often can't seem to get a sequel that feels enough like the original to even deserve the same name."

With the upcoming release of Vista there are a few links you may be interested in. Techgage has done a Vista version comparison and listed a few Vista annoyances. Matt has sent in this article which looks at the adoption of Vista and how long that will take.

Today's timewaster is DXBall which in my opinion is one of the best breakout style arcade games ever. Requires DirectX 3.0 or greater.



PC Components:
HIS X1650 IceQ Turbo at Bjorn3D.
Creative X-fi XtremeGamer soundcard at RBMods.
Thermaltake Toughpower 750W PSU at Technic3D.
GeForce 8800 SLI at TechReport.
Connect3D x1950XTX at XSReviews.

Cases and Cooling:
VIZO Voyager HDD Cooler at GideonTech.
TTIC nPowerTek NPH-K8 Big Heatsink at FrostyTech.
Spire Fourier IV Intel/AMD Copper Heatpipe CPU Cooler at TweakNews.
Cooler Master Eclipse CPU Cooler at HardwareZone.
Scythe Ninja Plus Revision B CPU Cooler at ReviewDesk.

Peripherals:
Westinghouse Digital LTV-46w1 46" LCD 1080i TV at BonafideReviews.
Logitech Cordless Desktop MX 3200 at LegitReviews.
Samsung SGH-X830 mobile phone at TrustedReviews.
Toshiba REGZA 37WLT68 37in LCD TV at TrustedReviews.
SilverStone NAS NS311 at Phoronix.
OCZ Rally2 USB 2GB Flash Memory Drive at PCFrags.
Samsung K5 MP3 Player at XYZComputing.
Razer Tarantula at Metku.

Systems:
AOpen Mini PC MP945-VX Ultra Small Formfactor PC at PCStats.
Swiftech Quiet Power P180 Liquid Cooled Barebones System at OCIA.



Happy Birthday to our Lord of the Pings Agg. Hope you have a great day.

For anyone wanting to leave birthday greetings there is a thread in The Pub.


(Edit: He's celebrating already! - Sciby)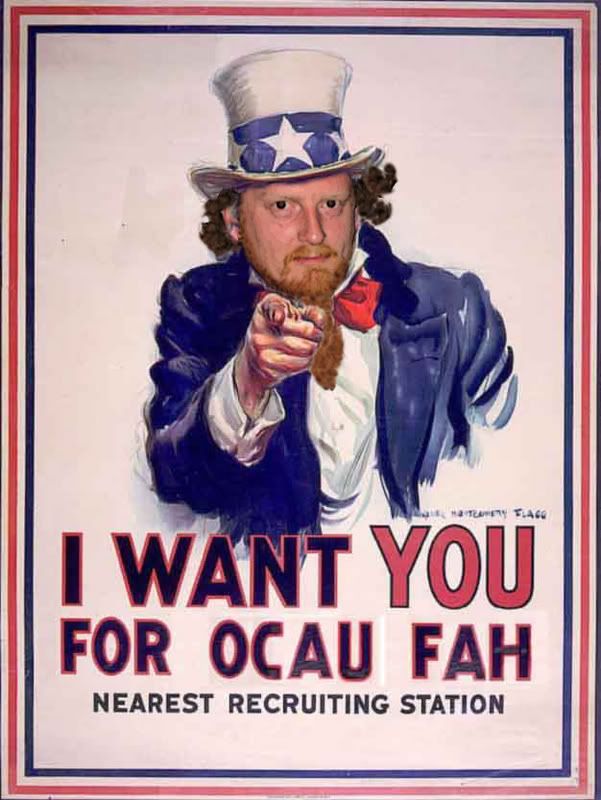 Click for information!


Folding at Home is distributed computing project which uses your unusued computer cycles to simulate protein folding. This can help us understand the development of diseases like Alzheimer's disease, cancer and Cystic fibrosis. For those who are new to this, you can get a complete rundown and instructions here. You can set the client to run in the background and only when idle, so you won't even notice it's there. Make sure you are folding for team 24 (that's us) because every little bit counts.

For those of you who are not new to folding but have become inactive, we encourage you to get back in the fold to help us reclaim our #1 position. You can find more information about our need for new folders in this thread.



There have been some malicious Bittorrent clients spotted in the wild. "Torrent101 and Bitroll are two relatively new BitTorrent clients that can seriously damage your computer. The worst thing about it is that popular sites like Torrentspy, Torrentscan, and even The Pirate Bay display ads for them. Both clients are scam products that claim to bring you 'high speeds downloads', but all they do is install malware, and hijack your browser."

Some overclockers in Italy have managed to overclock a Pentium 4 to 8Ghz. They used a 65nm Pentium 4 631 (3Ghz), an Asus P5B with modded voltage regulation, 1Kw PSU and liquid nitrogen. More information can be found here.

Check out this video where a guy "steals" his own bicycle in New York city using several methods including bolt cutters, grinder, hacksaw and hammer. Nobody notices or even cares what he is doing.

Roland has sent in this page about a pretty insane case from Thermaltake. "THE MOST INSANE case at CES came not from some overclocker or modder but from a respected company, Thermaltake. The Sword M is a hand built, limited edition piece that goes beyond anything else at CES. It also falls into the category of "if you have to ask"."

Some stores in Japan are offering price cuts for Playstation 3's following slow sales. "Kotaku is reporting that PS3s are stacking up on shelves. Retailers are taking matters into their own hands and offering temporary price cuts of up to 10,000 yen ($82)."

Techgage has taken a look at Vista Ultimate and if you should buy it. "Ultimate is packed. It includes everything the three other versions do, with the addition of BitLocker. But as I examined things, I came to the conclusion that a fair percentage of people who shell out the extra $160 for the Ultimate Edition may not even use most of the extra features that are available."

World of Warcraft's population has hit 8 million. That means the WOW population is larger than 142 of the worlds 236 countries. "Blizzard Entertainment recently announced that WoW has accumulated more than 8 million members , roughly the population of New York City. As mentioned before, "World of Warcraft" members are required to pay a subscription fee, on a monthly basis, to play the game. For US players, that fee is $15. With 8,000,000 players worldwide, handing over money month after month, it is apparent that Blizzard has struck a gold mine."

HardwareZone has taken a look at Blu-Ray and if your PC is up to it. "In this article, we continue with a performance analysis of the computing overhead of HD playback through both ATI's AVIVO and NVIDIA's PureVideo HD acceleration technologies. Among the three compression formats supported by Blu-ray and HD DVD, MPEG-4 AVC or H.264 is supposed to be the key compression factor in high definition media."



I still have a bunch of CES stuff in the news box so here is the rest of it:

Targus, Razer, Zalman, Asus, Home Entertainment Products, Ageia, WowWee, Zune, Cooler Master, Flybook, Lian Li, Aopen, Enermax, Silverstone, and Zalman, Asus, OCZ, Asus, Picture Galleries & Final Thoughts, CES Photo Report, MSI Laptops, Corsair, General CES, Cars and Babes, Hits and Misses, Booth Babes, Corsair and Dell.



Core PC Components:
Sapphire Ultimate X1650PRO 256MB at Virtual-Hideout.
MSI 8800GTX at HotHardware.
Asus Striker Extreme at PCPer.
A-DATA My Flash PD7 1 GB at TechPowerUp.

Cases, Cooling and PSU:
Noctua NF-S12 and RF-8 Cooling Fans at Big Bruin.
Noctua NC-U6 Northbridge Heatsink at Madshrimps.
Alpha Novatech PRE9060M92P Socket 775 Heatsink at FrostyTech.
Antazone ASC-1000 CPU Cooler at Pro-Clockers.
Antec EarthWatts 500W PSU at OverclockersOnline.
Spire Rocketeer IV SP-ATX-600w at XSReviews.
Spire VertiCool IV at JungleWraiths.

Peripherals:
Logitech MX Revolution Laser Mouse at ASELabs.
Logitech FreePulse Wireless Headphones at Modders-Inc.
Sony CyberShot DSC-W70 camera at TrustedReviews.

Systems:
Rock Pegasus 665 laptop at BIOS.
Panasonic ToughBook CF-19 at TrustedReviews.



Core PC Components:
FOXCONN 975X7AB-8EKRS2H motherboard at Bjorn3D.
AMD's Quad FX platform at LostCircuits.
EVGA 680i SLI overclocking at HardwarOC.
E4300 Overclocking at LegionHardware.

Cases, Cooling and PSU:
Thermalright Chill Factor at OverclockersOnline.
Silverstone Tundra TD01 External Liquid Cooling System at ExtremeMhz.

Gadgets:
Hauppauge WinTV-PVR-500 MCE at Virtual-Hideout.
GoldenMars USB Flash Drive at RBMods.
Super Talent RBST 1 GB USB Stick w/ ReadyBoost at TechPowerUp.
Linksys iPhone CIT300 Dual-Mode Skype Phone at TheTechLounge.
Saitek Eclipse II Illuminated Keyboard at TweakNews.
Logitech Harmony 720 Universal Remote at OCIA.

Gaming:
Logitech VX Revolution Notebook Mouse at Digitalreviews.
Genuis HS 04SU Headset at PCFrags.



Rodney has sent in information about Mappy Hour, a map of happy hours all over the world. A discussion thread can be found here. "Mappy Hour is a Google maps collaboration of drinking holes all over the globe. It is similar to a wiki in that anyone can edit it. It features happy hours, contact details, Google map/satellite photos, and a rating system that helps find similar pubs that you will like based on other people with the same tastes. Check it out, and add some pubs!"

An unofficial project are developing a Windows installer for the popular Linux distribution Ubuntu. The aim is to make it even easier to install the OS for Linux novices and Windows users. Those interested can download a prototype here. "An unofficial Ubuntu project on Jan. 19 announced that it is seeking testers for a new, Windows-based installer for the popular Linux distribution. The idea is to provide a simple-to-use, no-risk way to install Ubuntu in a partition on a Windows machine."

Matt has sent in this article about a website that allows whistle blowers to confidentially upload documents and information. "THE internet could become even more difficult for governments to regulate with a new website, Wikileaks, promising to provide a safe haven for whistle blowers to upload confidential documents."

Some unsuspecting fisherman caught more than they bargained for when a king tide buried their 4WD's and left them stranded on sand dunes. "At least 20 four-wheel drives were left buried to the roof line in sand, near Kingston in South Australia's southeast, after the tide caught their owners by surprise last night. "This king tide was a little bit bigger than normal," a police spokesman said today."

For those hardcore Windows fans out there you can get a copy of Windows Vista with Bill Gates signature on it. "You have to be seriously freaking into Vista if you're even thinking about the Microsoft Windows Vista Ultimate Limited Numbered Signature Edition (seriously, we didn't even think Microsoft was capable of a title like that), but at least the price is on target for the upgrade ($259) and they claim it's signed by the man himself, Billy G."

I would have to say this is the coolest pool ever. "he pool itself consists of a submerged structure with flat platforms at various depth levels. The pool has two large flat-bottomed areas at depth levels of 5m (16 ft) and 10m (32 ft), and a large circular pit descending to a depth of 33m (108 ft). It is filled with 2,500,000 liters of non-chlorinated, highly filtered spring water maintained at 30°C"

Some stupid thieves stole 14 GPS devices from a public garage in America. Unwittingly the devices were on and were easily traced by police. "A few crooks with a potentially bright idea set out to swipe a dozen or so cellphones from the Town of Babylon Public Works garage in Lindenhurst, NY, but unfortunately for them, the 14 units they swiped turned out to be GPS devices. As expected, Suffolk County police didn't have any qualms tracking the bandits down."

Todays timewaster is from Riley with this game where you need to try and position satellites to get them to orbit the Earth or Moon.



It is pretty damn hot here, great weather for a swim!

A version of Linux (uClinux) has been ported to the PSP. "So, what does it do? Well, at the moment it's only capable of booting and mounting the file system. It does load an interactive shell but there isn't much to toy with at the moment. It's mainly a proof-of-concept providing a means for developers to write device drivers; in return, making it do more."

A forklift driver has totaled an $110,000 luxury car while trying to move it out of a construction zone. Discussion on this topic can be found in this thread. "Brad Harrison, a plumber who came out to get some tools, saw the whole thing. "He picked up the car with his forklift and then he turned while it was on, and suddenly the car rolled over and fell on its roof," he said with a laugh. "It was a large crunch. The car was rocking the whole time.""

This article looks at the interesting phenomena of megacryometeors. "Some scientists believe that there is a larger, more sinister type of ice-chunk precipitation which can form outside of storms, making even the largest hailstones look puny in comparison. There is a great deal of disagreement in the scientific community regarding the origin of these falling slabs of ice, but it is certain that something is causing massive frozen chunks to occasionally drop from seemingly empty skies. The objects are called megacryometeors."

As a continuation from the railgun link yesterday, here is a video somebody posted of a brutal coilgun in action shooting metal rods through objects.

This page takes a look at FPS games on the Wii and if it is a good idea or not. Personally I think it would be awesome but I haven't used a Wii yet. "But when it comes to genres, sub-genres, and gameplay styles that existed before Wii's arrival, developers have to consider what will happen when they conform to motion controls. Thus far, most have found a way to produce innovation. In addition to the aforementioned titles, the Wii version of Madden 07 is unlike any other available. With Zelda, Nintendo didn't change the game too drastically – they added to it."

Engadget has post early reports that Blu-Ray has been cracked. "It's still early on to tell whether this is actually true, but HD DVD cracker muslix64 is back, and with the help of another anti-DRM cracker, Janvitos, claims to have also broken the Blu-ray's implementation of AACS."

Yesterday I posted about a fish tank toilet. Eric has sent in this page with detailed pictures and videos.



Core PC Components:
AMD Quad FX Megatasking – a closer look at Hexus.
Crucial Ballistix Tracer PC2-8000 at Neoseeker.
Biostar TF550 at Motherboards.org.
DFI LANParty UT ICFX3200 T2R/G at Bit-Tech.
abit AW9D-MAX Mainboard at XbitLabs.
ATI Radeon X1650 XT Graphics Card at XbitLabs.
Patriot PC2-6400 2GB Dual Channel Memory Kit at Viper Lair.

Cases, Cooling and PSU:
mCubed T-Balancer bigNG Advanced Fan Controller at Madshrimps.
Noctua NF-S12 & NF-R8 Fans at Phoronix.

Gadgets:
Akasa integral ESATA at TechPowerup.
CMS Products' ABSplus External HDD at BIOS.
Destinator 6 with TrafficSAM at TrustedReviews.

Gaming:
Lost Planet: Extreme Condition at TrustedReviews.
MSI 1600dpi StarMouse at PCFrags.
Everglide S-500 Headset at TechPowerUp.

Software:
Fedora Core 7 at Phoronix.



Vindaloo sends in word of an album he is releasing for free over the internet entitled "Fetching Shoulders". "fetching shoulders" has surfaced as a mix of understated hiphop, warped funk and melodic rock, with generous contributions from musicians and friends from the local Perth scene ... the music that Jenkins creates retains the relaxed feel that remains absent in a lot of hiphop music ...". For more information and some sample tunes you can visit the Myspace page or get the torrent here.

It seems that the Nintendo Wii is doing extremely well compared to the Xbox 360. "It took the Nintendo Wii just three weeks to surpass the Xbox 360's sales in Australia for the entire fourth quarter of 2006, figures from market watcher GfK show. The quarterly figures, released by games analyst Daniel Morse, show Nintendo sold 51,744 Wiis, whereas Microsoft sold 45,036 Xbox 360s. However, since the Wii only went on sale from December 8, its figures relate only to the three weeks to December 31, whereas the Xbox 360 numbers pertain to the entire three-month quarter."

Techgage has posted some thoughts on the new Seagate 15k RPM Savvio drives. "When it comes to computer storage, no one leads the pack quite like Seagate. This is thanks to the fact that they are continually the first out the door with new drives that boast higher densities and good reliability. In the past ~16 months we were graced with the 160GB Momentus laptop drive and also the 750GB Barracudas. We now have a 1TB Barracuda on the horizon. Enterprise storage is one of Seagates key markets however, so that's where they shift a good deal of focus. Earlier this week they announced their Savvio 15K line-up, 15K meaning 15,000 RPM. The reason this is of interest is because the Savvio comes in a 2.5" frame, unlike all other 15K drives that settle in the same 3.5" chassis like normal desktop drives."

The US military has tested a 8 megajoule railgun in hope of developing futuristic weaponry which are faster, cheaper and have a longer range. " The railgun works by sending electric current along parallel rails, creating an electromagnetic force so powerful it can fire a projectile at tremendous speed. Because the gun uses electricity and not gunpowder to fire projectiles, it's safer, eliminating the possibility of explosions on ships and vehicles equipped with it. Instead, a powerful pulse generator is used. The prototype fired at Dahlgren is only an 8-megajoule electromagnetic device, but the one to be used on Navy ships will generate a massive 64 megajoules. Current Navy guns generate about 9 megajoules of muzzle energy."

For those interested in a possible upcoming "The Diamond Age" mini series there is a thread in the forums.

Eric has sent in some funny news including this article which talks about an aquarium that doubles as a toilet. Those poor fish. "The Fish 'n Flush is a clear two-piece toilet tank that replaces a standard toilet tank, with a see-through aquarium wrapping itself around a conventional toilet tank."

That Singaporean teen who was caught stealing Wifi has sentenced to 18 months probation. "The first person busted was a seventeen-year-old kid, the once murky details of his arrest now made clear with his conviction and sentencing. Apparently the teen tried to grab a WiFi signal from his front yard after his mom confiscated his modem."

I spotted this game while wandering the internet. Armagetron Advanced is a 3D open source Tron clone and doesn't need a fast PC to play. I remember playing the original Armagetron a few years ago and it has evolved into this version. Screenshots of the game can be seen here.



CPU:
AMD Athlon 64 X2 5000+ EE (65nm) at TrustedReviews.
AMD QuadFX FX-70 Platform Performance & Overclocking at LegitReviews.

Memory:
OCZ DDR2 PC2-6400 Special Ops at BleedinEdge.
OCZ FlexXLC Edition DDR-2 PC-9200 Memory at TweakTown.
Crucial Ballistix 2GB kit (1GBx2) at RBMods.

Other PC Components:
Gainward Radeon X1950 PRO 512MB at HardwareZone.
LaCie Mobiledrive External HDD at TalkUSB.
XFX 8800 GTX at Bjorn3D.
Gigabyte 965P-DS3P rev 2.0 at TechSpot.

Cases, Cooling and PSU:
Lian Li HPC-600-A12C PSU at HardwareZone.
Vantec Iceberq 6 VGA Cooler at BigBruin.
Thermaltake LanBox Deluxe MicroATX case at ExtremeMhz.
NZXT Adamas Premium case at OverclockersClub.
Arctic Cooling Freezer 64 PRO at A True Review.
Thermaltake Swing Case at Modders Inc.

Multimedia:
Viewsonic VG2230WM 22" widescreen monitor at Bit-Tech.
Panasonic DMP-BD10 Blu-ray player at TrustedReviews.
Canon Selphy ES1 Photo Printer at TrustedReviews.
MONDO Entertainment System at Ecoustics.

Gaming:
Ratpadz XT mousepad at TechPowerUp.

Other/Systems:
Gigabyte H971 Home Theater PC at TweakTown.
HP Compaq dc7700p Ultra-slim Desktop at TrustedReviews.



Kieran has sent in this page entitled "Look Up and Smile". Run by Microsoft, this initiative is planning several things including taking photos of sites all across Australia and a big competition.

To continue the funny videos that have been posted, I direct you to Angry Alien productions who make 30 second long flash clips re-enacting popular movies....with bunnies! Their newest production is their version of Borat, don't worry it is very mild in comparison to the real film.

Jonathan has sent in this page which instructs you how to make a model Starship Enterprise out of an old floppy disk.

Matt and Jonathan sent in news about this guy who lost a wii bit of weight by playing the Wii. "Video games and weight loss are rarely seen side-by-side - unless you are referring to Nintendo's newest games console, the Wii, which has enticed gamers the world over to get up off the couch. One Wii owner has reported that, in just six weeks of play, he had dropped 2 per cent of his body fat rating, thanks to the consoles motion-sensitive control scheme that rewards active movement when directing in-game characters."

Steve has sent in this odd auction on eBay. What's even stranger is that somebody actually bid.

MySpace is set to offer spyware to parents of Myspace users. "Parents who install the monitoring software on their home computers would be able to find out what name, age and location their children are using to represent themselves on MySpace. The software doesn't enable parents to read their child's e-mail or see the child's profile page and children would be alerted that their information was being shared. The program would continue to send updates about changes in the child's name, age and location, even when the child logs on from other computers."

To continue from the post I made the other day about Joost the broadband TV service, Australian IT has an article with a bit more information about it. Thanks Yonas.

A couple of people has sent in that PCI-E 2.0 has been ratified. The update includes a number of changes including a speed boost. "PCI Express (PCIe) 2.0 probably will first arrive about a year from now, said Al Yanes, chairman of the PCI SIG. "As with PCIe 1.0, we expect the graphics guys to be the first adopters of PCIe 2.0," Yanes said. The technology also will be used in cards for high-speed networks including InfiniBand, Ethernet and Fibre Channel, he said. "

Today's timewaster is from Hudson who has sent in the game Bush Shoot Out where you play as President Bush who shoots the people invading the White House.



Core PC Components:
EPoX EP-AT690G motherboard at OCWorkBench.
HighPoint RocketRAID 2340 Controller at TweakTown.
ASUS P5B-E Plus at Au-Ja (translated).

Cases, Cooling and PSU:
Sunbeam 9-Bay Acrylic Case at ThinkComputers.
HuntKey HK500-13BP 500W PSU at Madshrimps.

Multimedia:
Panasonic DMC-L1 DSLR at TrustedReviews.
Gear4 BluEye ipod remote at TrustedReviews.
HP iPaq rw6815 Personal Messenger at TrustedReviews.
Viewsonic VG2230WM 22" widescreen at Bit-Tech.

Gaming:
Ideazon Reaper Gaming Mouse at XSReviews.
Gothic 3 at GamePyre.
Xbox 360 Wireless Racing Wheel at HardOCP.

Other/Systems:
Panda Software Internet Security 2007 at BIOS.
Linksys Wireless-G VPN Router (WRV200) at BIOS.
Dell XPS M1710 laptop at HardOCP.



A few more random pics from people. Thanks to VooDoo, SirPNut, hux, Paul, Barry and Lyle for these!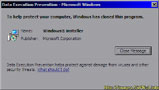 There is an group buy of monitor calibration tools. These are useful for artists and photographers who need accurate colour representation on their monitors. Check it out if you are interested as they seem to be getting some great prices.

For those who don't know, Melbourne has been experiencing some blackouts. A discussion thread can be found here. They think the cause is strain caused by the Victorians, however mibberz thinks it's "them damn aliens".

I might as well continue the spirit of posting wacky videos. Here is the music video of Electronik Supersonik by Zlad! In my opinion it has a better rhythm than the Windows 386 video.

Seagate has become even more awesome by releasing a 15k RPM 2.5" Hard Drive. Here is the press release from Seagate, but StorageReview also has something to say about it. I also read somewhere that supposedly this 2.5" drive is actually so fast it is considered one of the fastest drives out there. I will try and find the link. " Today Seagate announces the Savvio 15K, a drive that combines the benefits introduced with the 10K RPM Savvio with a 15,000 RPM spindle speed. Though shipments of 2.5" form-factor enterprise drives constituted a small minority in the past two years, the firm indicates it expects 2007 to be a banner year for the smaller drives, that 2.5" 10K drives will comprise nearly half of the year's shipments. "

Scratchy has sent me some pictures of Comet McNaught over Perth. I managed to see it on the 15th and the 17th and it is still pretty bright so if you havn't seen it check it out around 8pm in the western sky (or check the previous post for details).

Paul has sent in word of a super energy efficient dual core processor which consumes between 5 - 13 watts. "This team hopes to capitalize on the move toward green computing where systems run fast while consuming less power than in the past. PA Semi's first processor - the PA6T-1682M - will sample in the third quarter of 2006 as a 2GHz, dual-core product with two DDR2 memory controllers, 2MB of L2 cache, support for eight PCI Express controllers, two 10 Gigabit Ethernet XAUI controllers, and four Gigabit Ethernet SGMII controllers sharing 24 serdes lanes."

Last week Intel showed their super duper "V8" PC with 8 cores (2 quad core Xeons), 2gb of FB-DIMM DDR2 and an 8800GTX. It also has a five disk 1.3 terabyte raid 0 array, whoa Intel must love walking on the wild side.

PCStats has posted an article with instructions on how to convert video tape into video files on your computer. " As you may have noticed, the VCR is a dying technology. DVD players are now equivalent in price, and their disks have practically crowded VHS tapes right off the shelves of your neighborhood video store. Give it another three years and you may be hard pressed to find a new release on tape. So what happens when your VCR finally breaks?"

Rylan has sent in todays timewaster, this funny game where you need to fight Rosie O'Donnell and Donald Trump.



Core PC Components:
XFX 8800 GTX XXX Edition Graphics Card at LegitReviews.
PowerColor X1650 XT AGP at Technic3D.
MSI GeForce 7600 GS w/ HDMI at HardwareZone.
Athlon 64 5000+ 65nm CPU at Bit-Tech.
Sony Blu-Ray Burner (BWU-100A) at BIOS.

Cases, Cooling and PSU:
Hiper Type M 730W Quad SLI PSU at PCApex.
Three Ultra ATX Power Supplies at PCPer.
NXZT Lexa case at Motherboards.org.
Fantec DB-337US and DB-338US2 HDD Cases at Technic3D.
Spire VertiCool 3 Heatpipe CPU Cooler at TweakNews.

Multimedia and Gaming:
Canon 400D 10.1-megapixel DSLR at HardwareZone.
Sony Ericsson K790a at DigitalTrends.
Func F10.S Large Mouse Pad at TechPowerUp.
Linksys WVC200 Wireless IP Camera at TrustedReviews.
Logitech MX Revolution at TrustedReviews.
Samsung K5JAB media player at OverclockersOnline
Dacos Technologies Rapsody 2.5" Multimedia Player at BigBruin.
Razer Death Adder mouse at XSreviews.




Sponsor Specials (0 Comments) (link)
Wednesday, 17-January-2007 21:47:56 (GMT +10) - by Agg


Remember to keep an eye on our Sponsor Specials Forum if you're shopping around for a bargain. Right now there's threads on LCD monitors, general components and even a "name your price" thingy. Check 'em out!




Wednesday Evening (21 Comments) (link)
Wednesday, 17-January-2007 19:25:54 (GMT +10) - by Agg


Sun Microsystems are apparently giving away Solaris 10 and Sun Studio media. Take this opportunity to get familiar with the most advanced operating system on the planet and the tools which enable the highest optimizations and best runtime performance on the Solaris Operating System, bar-none.

Sniper spotted news on lower-specced members of the GF 8x00 family. GeForce 8600 and GeForce 8300 are the two series of graphics cards which will fill the void beneath NVIDIA's already launched 8800 series.

John Carmack shared his thoughts on DX10, Vista and gaming consoles, at CES. On the topic of DX10, Carmack said that there's nothing at the moment motivating him to move to the new API just yet for Quake Wars, citing that he's quite satisfied with DX9 and the Xbox 360.

Turophile pointed out this new SATA solid-state drive from PQI, with more info here on DailyTech.. I'm really hanging out for the day when I can put something along these lines (but proven reliable long-term) into our database server. Presumably it would almost totally eliminate our current disk I/O bottleneck. I really need to look into what's currently available in terms of these things, actually.

TheInq reckon NVIDIA's G80 brings them a step closer to making their own CPUs. Nvidia's flagship chip powering the Geforce 8800 GTX and GTS has, he said, almost everything that a CPU needs.

JimX sent me this freaking bizarre Windows promo video from Microsoft. Nothing much happens until about 7 minutes in, at which point I wanted to kill everyone, starting with myself.

Timbot spotted a Core 2 Quad 6600 review on ExtremeTech, and some Core 2 Duo overclocking on TomsHardware.

Here's a fantasy rollercoaster timewaster.



BTXFormFactor has listed ten reasons to upgrade to Vista. "Last week we looked at the top ten new features in Vista, but how about the top ten reasons to actually upgrade to it? Windows Vista is the next generation OS produced by Microsoft, and an interesting fact here is that it has been five years since the release of its predecessor, Windows XP, making it the longest time span between major releases."

Tom has sent in word of a "back to school" rebate from Apple for students. Apparently if you buy an Apple computer and an iPod you get a $199 rebate.

ViaArena has taken a look at the development of the Ultra Mobile PC. "Back in February 2006, almost one year ago, I got to see a UMPC in action for the first time at E3. VIA was demonstrating a sample on their booth. Although I didn't get any personal time with it, I thought that it did look very interesting. At that stage I wasn't too sure where in the market it was going to fit and I wondered, who would really buy a handheld personal computer? Could it possibly replace a notebook? I knew it wasn't going to replace a desktop."

Matt has sent in word of a man who has been burned by his mobile phone. "A man is suffering burns to over 50 per cent of his body after a mobile phone he was carrying in a pocket caught fire. Luis Picaso, 59, is in stable condition with second- and third-degree burns to his upper body, back, right arm and right leg."

This article takes a look at Nintendo DS homebrew modding. "In this article I'm focusin on the newer version of NDS - The Lite, but similar solutions are available to the older NDS model too. And as these tools allow one to use illegal ROMs; backup images of commercial games and programs, I will not answer any forum questions about where to get them or how to run them!"

James has sent in world of Joost, a broadband TV service run by Skype which is open for beta testers.

Gavin has sent in this case mod modelled around Bender.

We still have more CES news: ECS, Zalman, Sony, Arctic Cooling, CES Day 2, Extended CES Coverage, Misc Stuff, and Corsair.



Core PC Components:
Kingston 2x1GB PC2-5300 FB-DIMM at Virtual-Hideout.
Asus Striker Extreme at TweakTown.
Asrock Conroe945G-DVI Motherboard at Pro-Clockers.
Abit Fatal1ty AN9 32X at NordicHardware.
Razer DeathAdder Mouse at 3DGameMan.

Cases, Cooling and PSU:
XG Viper 2 Case at 3DGameMan.
CoolIT Systems USB Beverage Chiller at LegitReviews.
Vizo Xena Notebook Cooler at RBMods.
Young Year YP-AB Transparent Power Supply at HardwareSecrets.
Thermaltake Armor Jr and Thermaltake Aquila cases at XbitLabs.

Multimedia and Gaming:
Cyber Snipa Spotter USB Webcam at TweakNews.
Logitech VX Revolution Laptop Mouse at Modders-Inc.
Creative GigaWorks T20 speakers at Hexus.
Star Trek Legacy Game at GamePyre.
Razer Diamondback mouse, Tanatula keyboard and eXactmat mousepad at TBreak.

Other/Systems
Everex StepNote NC1500 laptop at TechFear.
Ubuntu 7.04 Feisty Fawn Herd 2 at Phoronix.




January 2007 OCAU Modding Contest (0 Comments) (link)
Tuesday, 16-January-2007 18:29:58 (GMT +10) - by Rational


A Modding competition is being held in our modding forum, it is being judged by DIY King Aussie Jester and our admins MR CHILLED and Bern.

You can win some OCAU gear and have a good fun time while your at it.

You can find the thread here.



Heaps of new people have sent in news today, thanks to all of them and keep up the great work!

Check out this tiny pc which measures only 5x5x5.5cm and is decked out with expandability.

CircutRemix has done a comparison benchmark of Photoshop CS3 on Windows XP and Mac OS X. This should shut up the rabid fanboys. "The test results speak for themselves. It's easy to see that Windows XP performs faster for all but 1 of the tests performed. As a total, with the Mushkin 2x1GB and Kingston 2x2GB memory configurations, the test suite ran 27% and 28% respectively faster with Windows XP than OSX. Not only does Windows XP beat OSX in Photoshop CS3 performance, but it demolishes it by a wide margin."

TrustedReviews has posted this article about upcoming games in 2007. "If we're being brutally honest, and we like to be here at TrustedReviews, 2006 was a mixed year for gaming. As ever there were some classics, with Gears of War, Zelda: Twilight Princess and Oblivion all worth special mention. But, as a whole, 2006 flattered to deceive and major releases only hinted at the glories that are yet to come."

This page has some information of the Beam Software exhibition in Melbourne. "Melbourne readers can experience a slice of Australian gaming history by getting along to the new exhibition at the Australian Center for the Moving Image, "Hits of the 80s: Aussie Games That Rocked The World". The purpose of this free exhibition is to showcase the pioneering work done by Beam Software (Melbourne House) in the early days of personal computers like the Sinclair ZX81 and Commodore 64."

Duncan has sent in this video entitled "Get Perpendicular" which I will class as "edutainment". It explains in great deal the details of perpendicular hard drives in cartoon form with music. As Duncan puts it "the most excellent technical document ever", I agree.

Nick has sent in this article about a woman who has died while participating in a radio station "Hold your wee for a Wii" competition. "Jennifer Strange was found dead on Friday at her home after taking part in a contest named "Hold your wee for a Wii" at the studios of radio station KDND 107.9. The competition involved drinking large quantities of water, with the last person to go to the toilet winning a Wii console – currently out of stock in most of North America."

We also have a shipload of CES content: Hybrid Drives, HDTV, Video Cards & WaterCooling, fast memory keys, , watercooled memory, mini pc's, Zalman Reserator 2, Silverstone's lineup, Mushkin, Digital Experience, Ultra Products and booth babes.



Core PC Components:
PowerColor Radeon X1950PRO at TweakTown.
OCZ PC2-9200 FlexXLC RAM at OverclockersOnline.
Asus M2R32-MVP motherboard at TechReport.
Crucial Ballistix 2GB Kit DDR2 1000 at OCInside.
Gigabyte 965P-DS3P at LegionHardware.
Asus Striker Extreme at HotHardware.

Cases, Cooling and PSU:
GTR AP-500X Super Silent 450W PSU at DansData.
Thermaltake Aguila case at Bjorn3D.
Thermalright Chill Factor Thermal Paste at TweakNews.
Lian Li PC-A10 Aluminum Case at HardwareZone.
Cooler Master Stacker RC-831 at Technic3D.
Jetart NC3000 Cool Stand Notebook Cooler at TechArp.

Multimedia and Gaming:
Sony KDL-46S2010 46in LCD TV at TrustedReviews.
Sony Ericsson K610im on O2 i-mode at TrustedReviews.
Cowon iAudio lineup at TheTechLounge.
ATI Theater 650 TV Tuner at ViperLair.



The Comet McNaught will be visible this evening just after sunset. It is the brightest comet to be seem from Earth since 1965. It will be just above where the sun set this evening for about half an hour after the sun goes down.

It's brightness will be somewhere between Venus and the Moon (the two brightest objects in the night sky) Today (weather permitting) will be the best day for viewing but it should hang around for a few more evening's before fading as it heads further and further away from the sun. Some detailed information on this comet can be found here. Thanks Scon for the heads up and information.




Don't worry people, it should still be visible for a few more days even though the 15th was the brightest.



(c) Steve Quirk (2007).





Congratualtions out to Merlin and his wife who now have a son, Zac born on 09/01/07 at 1:29am, 9lbs 5oz (4.23kg).




This interesting page documents an experiment done in the late 50's. An artist was given a dosage of LSD and made drawings at intervals after the dosage was given. It is interesting to see how his style and technique varied throughout the trip.

Here is a really cool video of a Lego production line which makes small Lego cars with a variety of programmable colours.

ITSecurity has posted this article about the top 10 nastiest malware trends including the ever so common Browser Hijackers and Dialers. "Five years ago, the term "malware", if used at all, simply referred to viruses. Over the last few years, however, hackers and spammers have developed all sorts of new ways to invade your computer. Today, Malware, or malicious software, simply means any unwanted code or program that embeds itself on a computer without the user's knowledge."

It seems that $60 is the cost of a crap free pc without the bundled programs installed with purchased machines according to Michael Dell. I still think a clean format after purchase is better (for me). "Earlier today Slashdot pointed me to a CBC article citing unnamed sources at Microsoft decrying the state of "craplets" on PCs. Just what are craplets? It's a cute nickname for all of the software an OEM installs on your new Windows PC before it arrives on your doorstep. Think: 2 or 3 ISP sign-up applications, instant messengers out the wazoo, and software for updating all of this software."

Here is a hilarious video of comedian Stephen Colbert on science and technology talking about NASA, CES and Macworld.

It seems that a HD-DVD movie has been leaked on to the internet. "The HD-DVD has been cracked, and high definition content is now being distributed freely over BitTorrent. We all knew this would happen sooner or later, looks it was "sooner". The first HD-DVD to be uploaded to BitTorrent is Serenity, the Firefly movie."

HowStuffWorks has posted an article about the new high quality SED television. "For years, the picture on every television set came from a cathode ray tube (CRT). CRTs can make a high-quality picture with great colors, which is why many TVs still use them. Unfortunately, they're also bulky and heavy, and they can't support the big screens that people want today."

Remember the free iPod scams? Well somebody has cottoned on and has started a free iPhone scam. It was only a matter of time.

Some people were interested in Sealand from my previous post. This page has some more information and pics from the micronation.




HD Audio Visual Contest (0 Comments) (link)
Monday, 15-January-2007 14:27:23 (GMT +10) - by Agg


Win a CPU cooler and some fans from HD Audio Visual! I'll even throw in some OCAU merchandise, too.

Details in this thread. It's pretty simple, but there is a little work involved. :)




Meets in Other Cities :) (0 Comments) (link)
Monday, 15-January-2007 12:58:57 (GMT +10) - by Agg


It's not only Melbourne's OCAU members that are being social in the Real World soon:Why not organise something in your area? :)



I know I have posted it before but it was mingled in a regular news post so it probably didn't get the airtime it deserved.

Anyway, there is an OCAU BBQ on Sunday the 21st of January. It is being held at the BBQ's on the south shore of the Yarra across from Rod Laver arena.

Details and discussion can be found in this thread.



Click for the thread!






Core PC Components:
Hitachi Desktar 7K500 at ComputingOnDemand.
Abit NF-M2 nView at Phoronix.
Nvidia G80 Image Quality Analysis at Beyond3D.
MSI 975X Platinum PowerUp Edition at HardOCP.

Cases, Cooling and PSU:
Tagan's EasyCon XL 700W at SilentPCReview.
Antec Nine Hundred Case at 3DGameMan.
Thermaltake Armor LCS Full Tower at HardCoreWare.
Ultra Products 1025 VA 615 Watts Backup UPS at BTXFormFactor.
Noctua Case Fans at Modders Inc.
Dark Power Pro 850w PSU Review at Maxit.

Multimedia and Gaming:
Fanatec Headshot Controler at OverclockersCafe.
XTracPads Pro & Pro HS at BurnoutPC.
Gears of War at HardOCP.
Jays D-jays earphones at RBMods.

Not many reviews today so I will make up for it with some more news.

PCMech takes a look at Google docs and spreadsheets. "Google is constantly adding to its library of extra services, applications and capabilities. There is much more behind the search page, and I encourage everyone to explore."

Tweaktown has taken a look at ATI Catalyst 7.1 drivers. "You have to wonder what the boys over at AMD did over the New Year's break - did they fix a few minor issues in the drivers and put their feet up and relax for the rest or did they find some new way to squeeze some extra performance out of those Radeon cards?"

And finally here is an article which talks about some of the new features in Windows Vista.



It seems that the Australian open is now in Second Life. IBM has build a copy of the Melbourne Tennis Center inside of the game and data from the real matches will be used to create an accurate copy of the match in game. Peter suggests Agg versus Sciby for the mens final. "Over the duration of the two week tournament, data will be fed from games in the real Rod Laver Arena into the unreal one, nano seconds after happens. The feed will come from game-tracking technologies such as the line-calling system HawkEye, PointTracker which plots shots and ball trajectories and Speed Serve which clocks the players' serves."

Fire agencies could soon be monitoring fires from space using up to eight satellites orbiting the planet. "In the not too distant future a lightning strike ignites a small but dangerous bushfire in a forest near a major Australian city. Strong winds mean within hours the blaze could threaten houses and lives, but overhead a series of satellites equipped with infrared sensors are watching. Detecting the threat, they send a warning message to Earth, alerting fire fighters of the blaze within as little as four minutes of it starting. Crews are quickly dispatched and a potentially major fire is contained before it has a chance to wreak havok."

On the same topic, there is an informative thread for those interested here and a wiki page here. Thanks Dean for all of the links.

Digitaltrends have made some predictions for 2007. "Having written about video and audio technology since—gulp!—1980, let me tell you, there have been some mighty dull years. When I started out, big- screen TVs existed, but were based on analog technology and looked awful. The notion of combining video and audio into a single system was so unusual then that I was actually rebuked by my bosses at Video Magazine for writing a long and prominent new- product item about the very first surround receiver."

Marc has sent in this video of a mod somebody has done of an Ipod with a NES controller. In the video the Ipod boots into Ipod Linux and plays the original Doom using a NES controller.

The Pirate Bay is looking into buying their own country. They have started this site to discuss the purchase of the micronation Sealand off the south coast of England.

LegionHardware has asked the question "Is overclocking worth it?". It is probably a silly question to be asking on such a site with so many skilled overclockers out there :). "This is a question I am often asked, and to be honest I do not really have a quick one line answer that properly addresses it. Back in the days when overclocking first began to gain popularity, it was certainly worth the effort. I remember overclocking my Celeron 300A from 300MHz to 475MHz, and boy did that make a noticeable difference. This was almost a 60% jump in frequency and at the time this had a huge impact on performance, as my relatively inexpensive Celeron system could now compete with the much more expensive Pentium II systems."

Dan of DansData has written this article about an embarrisingly easy case mod which involves lots and lots of LED's. Anything that involves copious amounts of LED's has got to be good.




Saturday Afternoon (0 Comments) (link)
Saturday, 13-January-2007 15:19:26 (GMT +10) - by Agg


NordicHW summarise the Swedish Computer Performance Championship results. We saw a new 3DMark 06 record (later retaken by K|ngp|n) and three different percentual overclockings at 178%, 196% and 201%. And we shouldn't forget to mention the thrilling end of the budget category which ended in a three-way tie!

Beyond3D consider the Hi-Def format war post CES. Tweaktown meanwhile reckon you can experience 1080p HD content right now.

From Ambush: The Aurealis Awards celebrate Australia's best fantasy, science fiction and horror writing. This year's event features hosts Kim Wilkins and Sean Williams and US editor Gardner Dozois.

Nick spotted some Blu-Ray/HD-DVD player pricing from CES. With all of this lens and laser shuffling, LG is claiming the BH100 will offer 25 second load times for BD movies and 30 second load times for HD DVD movies.

Phoronix checked out the virtualisation features in the Linux 2.6.20 kernel. In this article we are offering a brief overview of the Kernel-based Virtual Machine for Linux as well as offering up in-house performance numbers as we compare KVM to other virtualization solutions such as QEMU Accelerator and Xen.

Tech-Report have handed out their 2006 Awards for the best hardware of the past year. We've also whipped up a selection of unique awards to recognize some of the year's most interesting innovations and annoying trends. And there were plenty of each.

Let's finish with some open-source news from Wes:

Interesting read - The Free Software Movement and the Future of Freedom. "The following is a transcript of a lecture given by Richard Stallman in Zagreb (Croatia/Hrvatska) on March 9th 2006. The lecture was given in English. Richard Stallman launched the GNU project in 1983, and with it the Free Software movement. Stallman is the president of FSF - a sister organisation of FSFE. Transcription of this presentation was undertaken by Ciarán O'Riordan."

Also Linux.conf.au 2007 will be held from Jan 15-20 at the Kensington campus of the University of New South Wales in Sydney, Australia. An open day is also scheduled from 3pm - 8:00pm Thursday the 18th January which showacses OLPC (One Laptop Per Child) project, how to build a segway, NICTA research projects and Open Source gaming.




Saturday Midday Reviews (0 Comments) (link)
Saturday, 13-January-2007 12:14:04 (GMT +10) - by Agg


Motherboards:
DFI Infinity 975X/G LGA775 board on XbitLabs.
ASUS P5N-E SLI LGA775 board on Motherboards.org.
Asus P5N-E SLI LGA775 board on LegitReviews.
ASUS Crosshair AM2 board on Bit-Tech.
EPoX EP-AT690G Pro AM2 board with video on OCWorkbench.

Video Cards:
XFX Geforce 7600GT Fatal1ty on MadShrimps.
XFX Fatal1ty 7600 GT on TrustedReviews.
ASUS EAX1650XT 256MB (Radeon X1650 XT) on SharkyExtreme.

Portable / Phones:
Dopod C800 PDA phone on HWZone.
O2 XDA Orbit and T-Mobile MDA Compact III Windows Mobile Pocket PCs on TrustedReviews.
Gigabyte W251U Core 2 Duo notebook on HWZone.

Cooling:
ASUS Silent Knight CPU cooler on XbitLabs.
CoolIT Eliminator CPU cooler on RBMods.

Cameras:
Fujitsu FinePix S6500fd digicam on BIOSMag.
Casio Exilim EX-S770 slim digicam on TrustedReviews.



The 5th annual Melbourne OCAU BBQ is being planned for Sunday 21st of January. Details can be found in this thread.

HardwareZone has taken a look at the security of Windows Vista. "Security in the Windows operating system has never been a proud highlight of the past, but Microsoft is all out to change that perception with Windows Vista that's just around the corner. We took Vista for a spin to find out just how secure it claims to be and if consumers can finally put their mind at ease with the new OS."

This article takes a look at the RIAA and the damages claimed from file sharers. "For ages the RIAA has been claiming in court that the amount of damages it needs from pirates is $750 per song. This figure is being challenged in the case of UMG v. Lindor where the RIAA is being told that it must come up with a more realistic figure and closer to the actual damages involved based around the wholesale price for a single."

Kristian sends in word of this page which shows you how to make a webcam turret out of random stuff including floppy drive motors. A movie can be found here (2mb).

TechArp has posted this article about understanding water cooling. OCAU also has a good writeup here.

Dans of DansData has posted some more letters. Topics in this issue are IRQL Not Less Or WTF, drives that won't start, light-to-gamepad interference, piracy accusations, and Yet Another Mystifying Computer Death.

There seems to be a Bittorrent optimized processor in the works. "Taipei, Taiwan (PRWeb) January 10, 2007 -- IAdea Corporation, the Taiwan-based licensee of BitTorrent technology, and Star Semiconductor Corporation, an affiliate of the semiconductor giant UMC Group, jointly announces the availability of STR9810/20, the world's first BitTorrent-optimized microprocessor chip."




CES 2007 Continued (0 Comments) (link)
Saturday, 13-January-2007 01:27:03 (GMT +10) - by Agg


More reports from CES:

TheTechZone spotted a $15k USD race chair. They also hosted a "pre-CES party" with Futurelooks, who report on it, as do OCIA.

OCClub have Day 1, while Tweaknews have Day 2, Day 3 and Day 4 covered. LegitReviews have Day 2 and Day 3 reports, while TheTechLounge report on Day 2 and Day 3.

TechSpot have a CES in pictures report. XYZComputing have an overview, while TheTechZone report on the first 3 days and OCIA cover the OCZ Overclockerfest.

Futurelooks met with Antec, CoolerMaster, NYKO, Razer and Thermaltake.

HotHardware have spy pics of a X1950 Pro 1GB Crossfire single-card solution from Sapphire, and some fancy laptops from ASUS. DigitalTrends meanwhile have a video of Bill Gates's keynote speech.

Meanwhile MacWorld is also underway, with HWZone reporting on the keynote and Apple's iPhone. More info on PCWorld, thanks Murray. ProjectPDA consider how the iPhone stacks up to the competition.



Core PC Components:
Crucial Ballistix DDR2 PC2-6400 Kit at XSReviews.
Patriot Memory Extreme Performance 2GB DDR500 at Techniz.
Foxconn FV-N88SMBD2-ONOC (GeForce 8800 GTS) at Bit-Tech.
Kingston KHX9600D2K2/1G memory at HardwareOC.
Western Digital Caviar SE 1600JS at AtomicMPC.
EVGA nForce 680i SLI at AtomicMPC.
Gigabyte Radeon X1950Pro at OCNZ

Cases, Cooling and PSU:
Silverstone Zeus ST85ZF 850W PSU at Madshrimps.
Avrio N-Box GA-L01 Mini ITX Chassis at PCFrags.
Armada Tri-Fan RAM Cooler at PCFrags.
Ultra X-Blaster ATX Case at Modders-Inc.
Silverstone Zeus 850W at AtomicMPC.
Vinyl Film and Billet Fan Grill at FastLaneHW.

Multimedia and Gaming:
Sony NW-S705 WALKMAN Player at HardwareZone.
Nokia N80 phone at AtomicMPC.
Lifeview FlyTV Express X1 at AtomicMPC.
Logitech V270 Cordless Optical Notebook Mouse at CircuitRemix.



The HD-DVD / Blu-Ray battle continues to rage.. but now it's being reported that Sony is not allowing porn on Blu-Ray media. In some circles, they say Betamax lost to VHS because VHS had more porn titles. Will the adult video industry hold similar sway in the high-def DVD battle? TGDaily have some more info.

Here's a cool collection of Rubik's Cubes, zillions of them. I had a few over the years, but no idea there were that many different ones.

This could be a really Big Deal: Second Life is going open-source. Releasing the source now is our next invitation to the world to help build this global space for communication, business, and entertainment. GigaGames have an interview with Second Life's CTO about this move.

From Sniper: Blue Origin is a vertical lift space vehicle prototype. They are hiring too. :)

Sniper also spotted an article about the upcoming International Solid State Circuits Conference. Intel apparently has an update to its 80-core processor that was first presented at the 2006 Fall IDF conference. The processor, which was clocked at 3.1 GHz at IDF, has reached 4 GHz, while retaining the original 20 MB of SRAM.

Whirlpool are running their Australian Broadband Survey again. Speaking of which, I switched over to 8Mbit ADSL yesterday, woo!

Apparently NSW is steering clear of Vista, thanks mysrh. "At the moment we're not seeing any particular value in doing any major upgrades to Vista in the short term," Mr Edgecumbe said.

Wombo spotted this Open Graphics Card project. We have the First Photographs of what will be a genuinely Open Graphics Card. This card is not a dream. The card is real. Similarly, I noticed this OpenOEM idea. The idea of the OpenOEM is to help create the Free Computer, a computer where there are no secrets, all of the specifications are available and there is no restriction upon its use.

Interesting Forum Threads:
AMD talks up 8-core game in AMD Hardware.
QX6700 + P5B-D + G.skill 6400HZ + TuniQ tower 120 in Intel Hardware.
nVidia statement on 680i SATA issue in Intel Hardware.
+1 to lapping the IHS! in Intel Hardware.
Canon IP5200 printer ink usage in Newbie Lounge.
Vista Upgrade Poll in Windows Operating Systems.
Water cooling & Water Chilling in Extreme Cooling.
FarCry Matto4 Mod in Games.
Gran Tourismo HD in Games.
Is there any way to refocus after capture... in Photography.
My year in review in Photography.
Favourite albums of 2006: A year in review. in TV, Music, Movies & Books.



Michael Dell has challenged the PC industry to go green. "Michael Dell, chairman of Dell Inc., issued a challenge Tuesday to the entire PC industry to adopt free recycling programs for customers as he announced that his company would offer to plant a tree for every PC sold. "Today, I challenge every PC maker to join us in providing free recycling for every customer in every country you do business, all the time — no exceptions," Dell said. "It's the right thing to do for our customers. It's the right thing to do for our earth.""

Roland has sent in word of the new DTX form factor by AMD. Discussion about this can be found here. "AMD today announced the company is developing a new small form factor standard. The new form factor, dubbed DTX, is AMD's attempt to unify the various proprietary small form factors currently in use. DTX will be an open industry standard available to all case, motherboard and system manufacturers, but will not be limited to AMD-based products."

This interesting article sent in by Yonas talks about the possibility that adding milk to your tea actually "nullifies" the health benefits of the drink. "Studies have shown that drinking green or black tea can be good for you because both types contain an abundance of antioxidants called flavonoids. These improve bloodflow and help to prevent heart disease, and are also thought to protect against some cancers. But German researchers discovered that adding milk to a cup of black tea counteracts the beneficial effects."

ThinkComputers has taken a look at Bill Gates's CES keynote.

It seems that Cisco isn't too happy about the Apple iPhone. Cisco is suing Apple for trademark infringement. It seems that they purchased the trademark a while ago and have a range of VOIP phones under the name.

PCMech has posted this article about making your website more accessable. "As the popularity of the World Wide Web grows, so does the number of disabled people using it. Other media have taken steps to make their content accessible to people with disabilities. Films on DVD and television shows, for example, are closed captioned. Books come in large print and Braille editions. It follows that the content on the web should be accessible too. And yet, few web sites can claim that they are truly accessible."

David has sent in this site which has a lot of great resources about building fabrication machines. "Fab@Home is a website dedicated to making and using fabbers - machines that can make almost anything, right on your desktop. This website provides an open source kit that lets you make your own simple fabber, and use it to print three dimensional objects. You can download and print various items, try out new materials, or upload and share your own projects. Advanced users can modify and improve the fabber itself."




Project: Fiirkan (0 Comments) (link)
Wednesday, 10-January-2007 18:16:26 (GMT +10) - by Agg


If you're wishing there was an update to Bluesmurf's The Imperator, perhaps Sinnaker's Project: Fiirkan will tide you over. It's a scratch-built aluminium PC case based on a Hiigaran Assualt Frigate from the game Homeworld 2: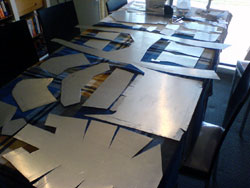 Click for the thread!


Note this thread contains many large pics!




Intel adds more Quad-Core CPUs (0 Comments) (link)
Wednesday, 10-January-2007 17:32:58 (GMT +10) - by Agg


Intel announced yesterday some new quad-core CPUs, the Core 2 Quad Q6600 (2.4GHz) for desktop use and the Quad-Core Intel Xeon Processor 3200 series (2.4GHz or 2.13GHz) for single-socket servers. "Today Intel delivers another breakthrough - quad-core technology for anyone's PC," said Intel President and CEO Paul Otellini. "The performance once requiring a supercomputer is now on the desktop, allowing you to do new and amazing things."

ArsTechnica have their thoughts posted. Of course, the Q6600's have been around for a little while now - here's eva2000 having fun with the multi-threaded version of Prime95 on one. The Folding@Home guys are interested too, but the main Intel Hardware discussion thread for these new CPUs is here.



Nick has sent in this page which looks into Google's Blacklist. "I recently decided to devote a day to walking through the Google Blacklist. While some of the findings were to be expected, others proved somewhat surprising. The Google Blacklist is a listing of URLs suspected to be phishing sites. It is used by the Google Safe Browsing for Firefox extension which is now part of the Google Toolbar for Firefox."

Apple has announced a few things including the iPhone (previously mentioned) and the "Apple TV". Detailed information can be read here and here. It seems to be powered by a Intel processor and has a 40GB HDD.

Technibble has done a quick overview of RAID. The OCAU Wiki also has an entry on RAID for those interested.

Still on the subject of hard drives, here is an article looking at some different ways to back up your data.

Chris has sent in this funny video parodying drugged spiders and the effects on their webs. This page takes a more serious look at the interesting phenomena.

According to Bit-Tech a new MSI motherboard will have on board X-Fi audio. "The P6N Diamond is based on NVIDIA's nForce 680i SLI chipset, and comes with more than a few surprises. The first surprise is, not surprisingly, the inclusion of Creative's X-Fi XtremeMusic audio chip, arguably giving this board the best on-board sound solution out there."

From Andrew: Channel Ten is set to offer TV show downloads of the show "Supernatural". "Network Ten drama Supernatural will become the first major network program to be available for free internet download before airing on television. The series two premiere of the American sci-fi hit, which features demon-chasing brothers Dean and Sam Winchester, will be available online five days before its first airing on January 15 at 8.30pm. Fans of the action-packed drama aimed directly at Ten's target market of 18 to 49-years-olds will be able to download the episode for 48 hours from January 11 at 5pm."

This page delves into office pranks giving some good examples and tips. "Sure, you all get along - most of the time. But, you must laugh to retain your sanity. Without laughing with (and at) your co-workers, the cubicle's half walls might just close in on you - lodging you between a file cabinet and your PC."

Yonas sends in word of this article which looks at the new hybrid HD-DVD and Blu-Ray player. "But at the Consumer Electronics Show in Las Vegas next week, at least one hardware provider, LG Electronics Co., is expected to showcase DVD players that work with either technology. Hewlett-Packard Co. will also have products that support both formats in the marketplace this year, a source close to the company says. Others are expected to follow suit. The news should come as a boon to consumers who are weighing which player to buy to go with their new big-screen, high-definition TV sets. While regular DVDs work on the new sets, DVD players specifically designed for HD offer exceptionally sharp pictures and more features."

Todays timewaster (and the ones for the next 10 years!) is from Ben. This thread has heaps of timewasters one being This strange version of Space Invaders. Here is a classic version of the game.



Core PC Components and Systems:
Zen Overclocking and the ASUS Commando Motherboard at HardwareZone.
Asus Geforce 8800GTX at HardOCP.
Gigabyte GA-965P-DS3: Lab Testing Update at Anandtech.
Corsair Dominator DDR2-1111 at Anandtech.
Foxconn P9657AA- 8KS2H motherboard at Anandtech.

Cases, Cooling and Power Supplies:
pire RocKeteer IV 600W SLI Ready Power Supply at Madshrimps.
VIZO Igloo Self-contained Water Cooling Heatsink at Bjorn3D.
Zalman HD135 HTPC Enclosure at Bit-Tech.
Thermaltake Lanbox case at TechPowerUp.
Micro ATX Case Roundup at Anandtech.

Multimedia and Gaming:
Sony Bravia KLV-46X200A 46-inch LCD TV at HardwareZone.
Team Xtender XFPS 360 mouse/keyboard adaptor at IGN.
Motorola i880 phone at DigitalTrends.
PS2 Tony Hawk's Project 8 at RBConsoles.

Systems:
Gateway NX860XL laptop at HardOCP.
Notebook Trio: ASUS A8JS and G2P and ABS Mayhem Z5 at Anandtech.



Yep, apple have announced their own mobile phone, the iPhone, but it won't be hitting Australian shores till 2008.

Lots of pics in this thread in our forums.




Forum Articles (0 Comments) (link)
Tuesday, 9-January-2007 21:42:40 (GMT +10) - by Agg


Here's some interesting happenings in the forums. First up we have Meddish giving us an inside view of his GeForce 8800GTX - brave man!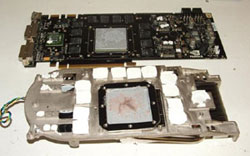 Click for the thread!


Next we have eva2000 modding his Scythe Infinity to fit on an Asus 680i Striker Extreme motherboard, not happy with the normal Intel peg mounts: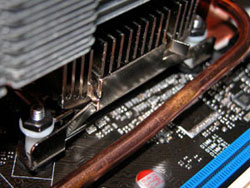 Click for the thread!


He follows this up with a detailed look at the Striker Extreme, a Core2 SLI motherboard, in this large thread: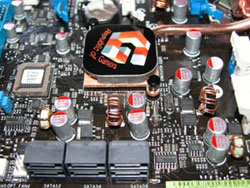 Click for the thread!


Meanwhile AussieJester is working on an evaporative cooling tower, AKA "Bong Cooler":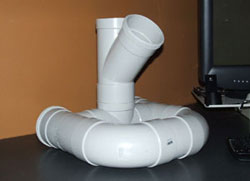 Click for the thread!


And finally, alvarez shows us how to make a Wiimote work on Windows: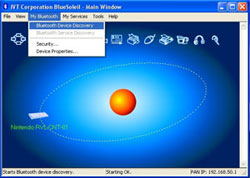 Click for the thread!






CES Las Vegas 2007 (3 Comments) (link)
Tuesday, 9-January-2007 16:37:44 (GMT +10) - by Agg


2007's "Consumer Electronics Show" in Nevada is underway (clashing with MacWorld), and many stories are hitting the various websites. LegitReviews spotted a carbon-fibre case, while PCExposure looked at an external GPU for laptops from ASUS.

Bill Gates unveiled his vision of a world full of connected devices. I'm not quite sure tasers were what he had in mind, but perhaps some of these CES gadgets on Gizmodo would be.

OCClub have some general CES coverage, as do Hexus. GameSpot looked at the DX10 release of Age of Conan. Age of Conan is one of two games on the show floor using DirectX 10 (Crysis from EA and Crytek being the other). The DirectX 10 version looks better than the impressive DirectX 9 version of the game.

There's a CES 2007 photo gallery on ThinkComputers - they also have a sneak peek at some products. TheTechLounge have some pre-CES coverage too. OCIA have parts 1, 2 and 3 of their "road trip to CES".



I'm back from holidays, so here is some reviews.

Core PC Components and Systems:
OCZ PC2-9200 Flex XLC DDR2 memory at Virtual-Hideout.
Abit AW9D-MAX motherboard at PCModdingMy.
DFI ICFX3200-T2R/G RD600 motherboard at TweakTown.
Intel Core 2 Q6600 at TechSpot.
MSI 965P Platinum motherboard at ViperLair.
Sapphire Radeon X1950 pro at Modders-Inc.
Gigabyte GA-965P-DS4 at HardwareZone.
Core 2 Duo E4300 CPU at XbitLabs.

Cases, Cooling and Power Supplies:
Coolermaster Itower 930 case at RBMods.
MaxPower GPX750 modular PSU at TweakTown.
Zalman Fatal1ty VGA Cooler at GideonTech.
Zalman Reserator 2 Fanless Water Cooling System at PCPer.
CoolIT Eliminator MTEC Liquid CPU Cooler at ExtremeMhz.
Cooler Master NotePal P1 at OverclockersOnline.

Multimedia and Gaming:
Company of Heroes game at NgoHQ.
Samsung SE-S184 18x USB DVD burner at Hexus.
Nikon D80 Digital Camera at Internode.
X-Micro X-VDO MP4 F610 media player at LegionHardware.
Sennheiser MX 90VC at DigitalTrends.
Microsoft Habu Gaming mouse at TechPowerUp.

Other:
Lenovo ThinkPad Z61t at BIOS.
Shuttle SD37P2 Shuttle PC at Bit-Tech
HP iPAQ rx5900 Travel Companion at HardwareZone.




Tuesday Afternoon (7 Comments) (link)
Tuesday, 9-January-2007 13:47:24 (GMT +10) - by Agg


In a classic case of "make everyone interested in something you wanted to hide from them", a Brazilian celebrity is trying to take on YouTube to stop her fans uploading a naughty video featuring her. A Brazilian judge, however, agreed with Cicarelli and has asked Youtube to find some way of permanently blocking the clip, and is threatening a daily fine of US $119,000 if Youtube don't comply.

Here's some cool zoomy astronomy pics. This page contains high-resolution images from the Spitzer Space Telescope which you can interactively zoom into and pan around. JavaScript and a current installation of Flash are required for this page to work correctly.

Sciby spotted another amazing Crysis video showing off some interface stuff I haven't seen before.

Fabricator reckons plastic may spell the end of silicon chips. The initial products from the factory will be pieces of plastic about A4 size. The basic plastic substrate will be polyethylene terephthalate, a form of plastic used to make drinks bottles.

The BMW-Sauber Formula One team has a new supercomputer for Computational Fluid Dynamics analysis of their racing cars. It's the fastest supercomputer in industrial use in Europe, thanks Hoopstar. Albert 2 uses 1,024 Intel processor cores, has a total memory of 2,048GB and a maximum power of 12,288 GigaFlops. On average, it's around three times faster than its predecessor (Albert 1) and can perform calculations with greater accuracy than before.

Nick noticed that IE6 was unsafe for 284 days in 2006. In a total of ten cases last year, instructions detailing how to leverage "critical" vulnerabilities in IE were published online before Microsoft had a patch to fix them.

What do you do when you have PC's that need cooling and a swimmingpool that needs heating? Well, you could solve both problems, thanks Justin. I really like the plumbing/downline setup, was thinking about something similar for the AggCave.

Here's an article about old hard drives, thanks Ambush. In September 1956 IBM launched the 305 RAMAC, the first computer with a hard disk drive (HDD). The HDD weighed over a ton and stored 5MB of data. For more old computer stuff check out our Time Warp Computer Pricing article.

A timewaster from BFM: Another "Build & upgrade tower game" but with a warcraft twist. Enjoy. :)




Monday Morning Reviews (0 Comments) (link)
Monday, 8-January-2007 10:09:35 (GMT +10) - by Agg


Audio / Visual:
Mitsubishi WD-57831 HDTV on DigitalTrends.
Netgear EVA700 Digital Entertainer media player on HWZone.
Toshiba HD-E1KE HD DVD Player on TrustedReviews.
SteelSound 5H V2 Gaming Headset on CyberWizardPit.
i.Tech BlueBAND R Bluetooth Stereon Headphone on HWZone.
Samsung SyncMaster 225BW 22" Widescreen LCD on TheTechLounge.

Motherboards:
ECS PN1 SLI2 LGA775 board on FutureLooks.
ASUS P5B Deluxe LGA775 board on Phoronix.

Cooling:
Danger Den Maze 5 GPU waterblock on TechPowerUp.
Vizo Armada RAM Cooler on RBMods.
Thermalright HR-03 VGA Cooler on TweakNews.
CoolIT Eliminator CPU cooler on OCClub.
Thermalright HR-03 VGA cooler on PCPerspective.

Storage & Memory:
1GB USB Flash Drive Roundup pt II on XbitLabs.
Western Digital My Book Pro Edition 500GB external HDD on XbitLabs.
Super Talent T1000UX2G4 1000MHz DDR2 memory on TechFear.
Crucial Ballistix 2x1GB PC2-5300 memory on OCOnline.
Vizo Luxon 3.5" USB & SATA External HDD Enclosure on TechARP.

Misc:
Crystal Neon Light case lighting on PCFrags.
Just Cause game on Bjorn3D.
HP Photosmart Pro B9180 printer on TrustedReviews.
Linksys WIP320 iPhone Skype Phone on DigitalTrends.
Swann Digital Private Eye security camera on BIOSMag.
Pentax W20 waterproof camera on TrustedReviews.
Everglide Titan "Fnatic Edition" mousepad on TechPowerUp.




Saturday Evening (18 Comments) (link)
Saturday, 6-January-2007 18:25:07 (GMT +10) - by Agg


News of the day seems to be Hitachi's announcement of a 1TB HDD (on the heels of Seagate's annoucement we linked yesterday). More info here on StorageReview, thanks kasi, here on Engadget and here on TechReport. This is a 5-platter drive using perpendicular technology, and as Rage reminded me recently, Hitachi are all about the perpendicular.

Not to be outdone, Nick notes that Seagate plan a 37.5TB HDD within a few years. But DVHardware say they WON'T launch a 300TB one in 2010. So who knows.

From John Selby: The Dept of Communications, IT and the Arts have released most of the public submissions they received for their review of the .au Domain. A submission I made (which includes a mention of OCAU in passing) is available here.

TonyR sends word of a security bug in Adobe Reader. Web users are being urged to upgrade their Adobe reader software as a security flaw is found in older versions of the program. I'd also recommend you check out Foxit Reader as free alternative.

From BFM: Bit-tech just posted this preview up for Supreme Commander. OCAU SupCom discussion can be found here. Looks insane :)

Damnation spotted a blog post about the Top 5 Robots of 2006. The future is robotics and whether you like it or not in the next 25 years you will be having one in your house to make your life easy. Bring it on - and don't think I've forgotten about the flying cars, either.

From mysrh: This is a google map to locate people with Wii to exchange the friends code. There's some Wii stuff in our Wiki, including a Wii Code listing.

LostCircuits and XbitLabs both report on AMD's new 65nm CPUs AKA "Brisbane", which have recently started shipping. AMD claims that the process shift does not affect performance, only power consumption is greatly reduced. However, there has been some controversy regarding the effects of the process shift on cache performance, especially the Level 2 cache appears to be severely affected with respect to access latencies.

From Scon: There was a thread for this Linerider timewaster several months back, however it's gone through a new beta version and is definitely worth a little of your time. For examples of what people are capable of, click here.




Saturday Afternoon Reviews (1 Comments) (link)
Saturday, 6-January-2007 17:46:51 (GMT +10) - by Agg


Cases:
Aspire X-Pleasure on PCApex.
Antec Nine Hundred Gaming Case on MadShrimps.

Portable:
Killer Notebooks Executioner on TechWareLabs.
Antec Notebook Cooler S on XSReviews.
Dell Latitude 131L notebook on TrustedReviews.
Samsung Q35 Red Core 2 Duo laptop on TrustedReviews.
Cooler Master Notepal S laptop accessory on Virtual-Hideout.

Motherboards:
ECS GeForce6100SM-M AM2 board on HWSecrets.
ECS Elitegroup PN2 SLI2+ nForce 680i SLI on Hexus.

Video Cards:
HIS Radeon X1950XT IceQ3 Turbo on HotHardware.
FOXCONN GeForce 7950GT 512MB GDDR3 on FutureLooks.
MSi Radeon X1950 Pro 256MB on HWZone.
Biostar Sigma Gate V7603GS21 GeForce 7600GS on PCModdingMy.

Input Etc:
Razer Tarantula Keyboard on Modders-Inc.
Logitech Harmony 880 Universal Remote on PCPerspective.
XTracPads Ripper mousepad on BurnOutPC.
Microsoft Habu Gaming Mouse on XYZComputing.

Power Supply:
be quiet! 750W & 850W Dark Power Pro PSUs on Virtual-Hideout.
Apevia Iceberg PSU on ViperLair.




2006 - Your Best Shot (0 Comments) (link)
Saturday, 6-January-2007 12:21:02 (GMT +10) - by Agg


Folks in our Photography Gallery Forum are sharing what they feel is their own best photo of 2006. There's some stunning shots in there, well worth a browse:



Click for the thread!





The two most recent PCDB Gallery entries are both VCR PC's.. spooky. Anyway, both have details of how the PC bits were squeezed into the VCR chassis, so they're worth checking out if you're planning your own version of this popular HTPC mod:



pics lead to separate PCDB entries






Friday Morning (3 Comments) (link)
Friday, 5-January-2007 11:03:25 (GMT +10) - by Agg


I notice our Folding @ Home Team Page has been updated with a "year in review", looking back at the year in folding. Sadly we didn't regain the #1 position in 2006 - if you'd like to help us regain it this year, here's how to join us!

HWUpgrade compared 11 DDR2 kits. In this article we have intentionally limited ourselves to analyzing the overclocking performance of only two categories of DDR2 memory. The modules we are testing are all classified as DDR2-667 (PC2-5400) and DDR2-800 (PC2-6400).

The New York Times have an article about a Total HD disc, compatible with both Blue-ray and HD-DVD. Barry M. Meyer, the chairman and chief executive of Warner Brothers, said in an interview that the company came up with the Total HD disc after concluding that neither Blu-ray nor HD-DVD was going the way of Betamax anytime soon.

Speaking of which, one of my favourite movie trilogies is set for a return, with Harrison Ford apparently signed up for another Indiana Jones movie. Indiana Jones and the Lost Car Keys? Indiana Jones and the Afternoon Nap? :) Ford, 64, said: "I'm delighted to be back in business with my old friends. "I don't know if the pants still fit, but I know the hat will."

TomsHardware continue their southbridge battle, focussing this time on USB and storage performance. Once again we took the three motherboards that we used for our Intel vs. Nvidia chipset shootout: The Gigabyte GA-965P-DQ6 with Intel's P965 Chipset, MSI's 975X Platinum Powerup Edition featuring the Intel 975X and the EVGA nforce 680i SLI, starring the latest Nvidia chipset with the same name.

Seagate have confirmed to DailyTech that they have a 1TB hard drive on the way. No big surprise I guess. The perpendicular recording technology, which has been in use by Seagate and its platter supplier for over a year now, will be put to the test as Seagate states the 1TB product will implement fewer platters and heads to improve the performance of the drive.

TheReg cover Shuttle's second-gen mini PC. Small form-factor PC specialist Shuttle has launched the successor to its XPC Mini X100 slimline media centre-oriented computer chassis. The box takes up no more desk space than a sheet of A4 paper and is a mere 5cm high.

TheInq have an article about the Amiga in 2006. Hang on - Amiga is still around? Oh, yes. It never went away. But it's had a rough time of it.

Timbot sent in this interesting artistic timewaster. Also check out Samorost2, an award-winning web game that I think we may have seen before.

Interesting Forum Threads:
Day of Finality... no more Windows in Other Operating Systems.
Noobs safer with Linux?? in Other Operating Systems.
What are you optimistic about? in Science.
J-10 Fighter officially declassified in Current Events.
YouTube and childhood memories in TV, Movies, Music & Books.
Sad day for the NT: 01 Jan 2007 (speed limits now apply) in Motoring.
How to cook bolognaise? in Geek Food.
Vodka Jellies: a photo guide in Geek Grog.
MIT Mystery Hunt in The Pub.
The OCAU Resource Thread in The Pub.



More new mods just keep popping up on our modding forums! Why not have a go for yourself like all these brave people who have just started these new projects:

Project Yellow Belly by CREDO
Project Empire State Boxen by Sammy b0i
Onkyo DVD to HTPC Conversion by Jasonball
Project Oriental Theme 2.1 by me (Slamaa)
Chieftech BX-01 Modding by GAM
Project Bioview 2 by MrSmith

Many other mods that have been mentioned before are featured here and here.

Bit-tech announces their mod of the year 2006 Winner .

A Dutch man took the term "USB Stick" too serious and literally. He says, "The computer stuff that is coming out right now, it is all plastic and symmetrical and aerodynamic in shape, like 'Star Trek' stuff... I think there's no reason for that, really, other than that it looks like it works properly."

Bigger is better right? Legit Reviews have a look at Ultra's 2000watt ATX PSU.

Here's some light Wii Case Mods.

RiscX have a Project Blue Ice Apple Mac g4 Mod.



Cooling and Power Supplies:
Sytrin HDD Cooler SHF 1 at Technic3D
ETASIS ET850 PSU at Bjorn3D
Silverstone SST-ST40EF 400W at Rbmods
Ultra X-Pro 600 at Silent PC Review

Cases:
Zalman's HD135 HTPC case at Silent PC Review
Ultra X-Blaster Case at techPowerUp
Thermaltake Mozart TX HTPC Enclosure at TweakTown
Thermaltake Mozart Case at GruntvillE

Camera Gear:
Canon Digital IXUS 65 at Trusted Reviews
Panasonic PV-GS300 Camcorder at Digital Trends
Camera Bag Shootout at Trusted Reviews

Graphics:
BFG Watercooled 8800GTX Watercooled at Bit-Tech
XFX GF 8800GTX XXX Overclocked at Motherboards.org
HIS X1650XT at LANAddict
Powercolor X1650 XT at OCWorkbench
Gigabyte GeForce 7950 GT at HotHardware

Software:
Phantasy Star Universe at Trusted Reviews
Need For Speed: Carbon Collectors Edition at Gamepyre
Norton Internet Security 2007 at WindowsAtoZ
Truecrypt Encryption Software at PCMech

Other:
Canon LaserShot LBP-5000 at Trusted Reviews
Samsung YP-T9B Bluetooth DAP Phone at HardwareZone
Samsung SGH-Z560 on T-Mobile at Trusted Reviews
Razer Barracuda AC-1 Gaming Audio Card at OCIA
Maxtor Shared Storage II 1TB at Trusted Reviews



What is a Roomba? I've never heard of one. Nonetheless they have apparently been hacked to sing Christmas Carols. Something to keep in mind for Christmas a little later on in the year. Something else worth looking forward to is France's archive of UFO sightings which are due to be released soon. HEXUS have also posted a small preview of what you can expect from Abit in the next few months as they prepare for CES '07.

Those flight sim addicts might be interested in the space shuttle add-on that is available for Microsoft FlightSimX. I wonder if it will ever come up as a freebie at Game Giveaway of the Day. Definitely worth a visit if you are running out of games to play.

Word has gotten around that AACS may have been cracked. Some information posted here. Thanks Iain. Still with the entertainment industry, Digital Trends have published their interview with the Amazon Unbox Product Manager.

TechZone are wondering if Microsoft's Zune might be a potential iPod killer. On paper the Zune sounds like a very nice device. It looks pretty good and comes in a range of color combinations. It has a large 3-inch screen. It even offers Wi-Fi capability and song and playlist sharing.

If you are concerned that the current summer heat is having negative effects on your graphics card, you might think twice after reading this article. If you're still not convinced, head over to the Guru of 3D who have a detailed look at the installation and performance of BFG's water cooled 8800GTX card. Also check out more information here on that new processor chilling technology.

NGOHQ have spent some time exploring the Sound Blaster X-Fi issues. That particular card wasn't found in TechSpot's guide to building a sub $1000 Core 2 Duo gaming machine. But then, neither were any of the boards featured in HotHardware's 975X Express Motherboard roundup.

Nick sent in this interesting article about the persistence of data stored on different media. Have you ever taken an embarrassing or exposing picture with your digital camera, but then immediately deleted it from the camera before anyone had a chance to see it? Well, we've got some news for you... that picture may still exist — and we might just have it!



Power and Cooling:
Antec EarthWatts EA-500 PSU at Hardwareoverclock Austria
B-Flexi Case Fans at Modders-Inc
Zalman CNPS-9700NT at AByteApart

Motherboards and Memory:
MSI K9N Diamond nForce 590 SLI Motherboard at PC Stats
ASUS P5B-E Plus at TweakTown
Kingston HyperX PC2-9600 DDR2 Memory at Legit Reviews
OCZ PC2-6400 2GB ATI CrossFire Dual Channel Memory at ThinkComputers

Software and Storage:
Windows Vista at PCWorld (Thanks Peter!)
CuteFTP Professional 8.0 at BIOS
Kanguru AES Flash Drive at GideonTech
ASUS WL-700gE 802.11b/g Wireless Storage Router at HardwareZone

Audio:
SteelSound 3H at Oz Case Modz
Icemat Siberia In:Ear headset at BurnOutPC
Panasonic Viera TH-65PX600 65in Plasma TV at TrustedReviews
Razer AC-1 Barracuda 7.1 Sound Card at Virtual-Hideout

Other:
Nintendo Wii at TrustedReviews
O2 Jet Mobile Phone at TrustedReviews
Olympus mju 725 SW at TrustedReviews
Dell PowerEdge SC440 at TrustedReviews
Ratpadz XT at OC Cafe



Don't you just love summer and the start of a new year? That's right, it's modding prime time and we've got a lot of mods going on in our modding forum at the moment. Here are just a few:

sammy_b0i has just started a mod on an Aopen Server.
irvo44's project black mesh.
aiKzo6's Project_Black_Tower is coming along very nicely.
endscape's awesome project Oracle
Ronza's Fish tank HTPC
Glock's stolen school PC tart up.
Beavy's vacuum cleaner case mod.
Meddish is also doing a vacuum PC
And of course my HTPC with a twist, slamaas Project Drift.

The OCAU Official electronics and modding guides thread has been updated (Page 3) again and is always open for more guides and tutorials.

Now for some console modding from bit-tech: a Gears of War XBOX 360 mod.

Modding a real guitar to work with the PS2's Guitar hero game.

Wiimote + Mac + Hacking = Lightsaber.

Gordon Freeman says "Wiiiiiiii" as the Wiimote is now being used to play Half Life 2.

That's it for now, if anyone has any more modding news please send it to me.



For those considering jumping onto the Conroe bandwagon (isn't that everyone?), check out LegionHardware's article on E6300 Overclocking for Beginners. overclocking a Core 2 Duo processor such as the E6300 really is quite easy. Clocked at 1.86GHz we found that reaching 3.20GHz using the settings illustrated in this review was all too easy.

OCIA have posted a guide on building a budget system. If you're interested in building something more suitable for the home theatre cabinet, check out TweakTown's article on the Gigabyte H663 Home Entertainment System.

OneEyedDogMan sent a Google Map reference which is of a property in Casula, NSW. Check it out here. Apparently this property is owned by the owner of steggles or some other chicken company and has been designed to look like a chicken.

Tech ARP have an article on Understanding and Mastering Watercooling. Ever wondered about water cooling your PC? Well, wonder no more. AlmostThere will show you everything you need to know about water cooling.

NGOCQ have published an editorial discussing the Lowdown on Warez. This problem has existed since the advent of the Internet and in the last few years it has grown even worse. Today we will analyze the reasons for the increasing amount of piracy among software, games and even music and movies.

Phroronix have coverage of the Masters of the LANiverse LAN party which was recently held in Michigan. See it here. In other PC competition news, the Swedish Computer Performance Competition (SCPC) has come to an end. Some pretty impressive overclocks there. Well worth a peek.

HWZone have posted up some information and benchmarks of Solid State Drives that are being developed by M-System-SanDisk. Some information has also been posted on ATI's RD790 chipset at ChileHardware. Unfortunately not in English, but highlights are: It has HTX support, PCI-E 2.0 compatible with 52 PCI-E lines, HTT 3.0 compatible, Internet Teaming with Dual Gigabit Ethernet, The RD790 Chipset has its own cache it is has 16KB of it not much info out of the files i got but should give more bandwidth and also lower latencies



PC Components:
MSI's P965 Platinum and 975X Platinum at TechReport
OCZ PC2-8500 Platinum SLI-Ready DC DDR2 2GB Kit at Bigbruin
Sapphire's X1950 Pro AGP 512 MB at LostCircuits

Power Supplies:
OCZ GameXStream 850W SLI-Ready PSU at Virtual-Hideout
Spire Rocketeer IV 600W PSU at Rbmods
Ultra X-Pro 600W APFC at Overclockers Online

Cases and Cooling:
SilverStone LC05 Mini-ITX Case at XYZ Computing
Coolermaster i-Tower at Tech3d
Voyager 3.5 inch Dual Fan Hard Drive Cooler at PC Freaks & Geeks
Zalman CNPS9700LED CPU Cooler at Pro-Clockers
Zalman CNPS8000 CPU Cooler at Techgage

Keyboards:
FK-760 RF keyboard with built-in Track Ball at PC Freaks & Geeks
Logitech diNovo Edge Keyboard at Modders-inc.com

Other:
Xbox360 HD DVD Player at OCIA.net
ASUS WL-500W SuperSpeed N Wireless Router at ThinkComputers.org
BlackBerry Pearl at Digital Trends
Super Talent Mega Screen 2GB MP3 Player at OCIA.net
Synology - DS-106E NAS Server at OCC
Neverwinter Nights 2 at Bit-Tech



As is traditional, this time of year has many "looking back" articles. Scientific American have their most important stories of 2006, including the death of Steve Irwin. Google list their top searches and the top one I have never even heard of before. CNet consider the 2006 highlights from a tech perspective, while Eurogamer and Shacknews have their Game(s) of the Year announced.

How old is the Grand Canyon? Apparently they can't tell you, to avoid confusion between the geographical age, and Noah's flood. WTF?

The Mars Rovers, entering the fourth year of their 90-day mission, have learned some new tricks. In addition to their continuing scientific observations, they are now testing four new skills included in revised flight software uploaded to their onboard computers.

Here's a cool super-high resolution picture of Boston. I love these things, they really bring out the voyeur in me.

A German tourist wanting to spend Xmas in Sydney (Australia) ended up 13,000km from his destination when he typoed the online booking form and selected Sidney, Iowa, USA. "I didn't notice the mistake as my son is usually good with computers," his mother, Sabine, told Reuters. Nein!

Level505 have a sneak peek at ATI's upcoming R600 GPU. The following massive 12-page article, including lots of benchmarking of the R600 and GeForce 8800GTX, shows who did his homework better during the last months of the never-ending fight between ATI and nVidia. First of all we need to say that ATI's R600 is not available to the public market yet (while we do have a certain certification sample), while nVidia's G80 (better known as GeForce 8800) hit the stores already.

HWZone meanwhile reckon there's some news in the solid-state drive market, with SanDisk recently purchasing M-System, who have made solid-state drives for a while. According to our information, M-System-SanDisk is currently working on a new series of drives, which for the first time is aimed at private consumers and not for sole military applications, and have entered an advanced production stage.

Wired have an interesting article wondering if tetris is a drug. Even spanking new, Tetris was so addictive that Pajitnov himself was instantly hooked. He laughs, "You can't imagine. I couldn't finish the prototype! I started to play and never had time to finish the code. People kept playing, playing, playing. My best friend said, 'I can't live with your Tetris anymore.'"

Some more games for today: Gateway and 42 HHGTTG mini-games.



I will be leaving tomorrow to go on holiday for a week so somebody else will probably take over the news posts in the mean time.

Hynix Semiconducter has encounted a real case of highway robbery when a DDR memory shipment was hijacked. "A batch of about NT$20 million (US$306,000) worth of DDR chips (from Hynix Semiconductor) was stolen yesterday in Taoyuan, Taiwan, according to industry sources. The 20 boxes filled with DDR chips were robbed while in transit, with sources saying most of the chips were 400MHz frequency parts. This DDR chips were being delivered to distributors, though ownership of the chips is still unknown."

This page goes through a few common configuration problems with televisions and how to fix them. "Here is a list of typical TV picture ills, and a basic guide to fixing them. Many of these might result simply from an inadvertent press of the wrong button on the remote, either by you or another user."

TechARP has a great BIOS optimisation guide covering over 360 BIOS settings and topics. It is useful for people getting into some serious tweaking of their machine.

Here is another Top Tech Products guide for 2006. "We have all certainly seen our share of some really awesome technology products this past year. There is no doubt that almost all the products out this year are winners, but we had to narrow down the entire year to what we thought were the top 10 products of 2006. Check out Windows A to Z's list of the top 10 tech products of 2006."

Phronix has checked out the performance difference between 32 bit and 64 bit Ubuntu Linux. "While 64-bit support is now considered common for both Intel and AMD processors, many Linux (as well as Windows) users are uncertain whether to use a 32-bit or 64-bit operating system with there being advantages for both paths."

They have also taken a look at Knoppix 5.1.0. Knoppix is a Linux distrobution which can be booted directly off a CD and for those who have not heard of it before it is worth a look.

From Brett: Polar Rose is a company which offers software which can search the internet for pictures and has the ability to recognise faces. The aim is to be able to tie names to faces in pictures on the internet. One wonders about the anononimity of this.

Todays timewaster is Gun Run. Guide your character through the course and shoot the enemy robots and collect tokens to get extra lives and gun upgrades.



Core PC Components and Systems:
DFI LanParty UT NF590 SLI-M2R/G motherboard at XbitLabs.
OCZ PC2-6400 2gb Kit at TechPowerUp.
EPoX AF570+ Ultra nForce 570 Motherboard at Motherboards.org.
Macally NDAS Network Drive Enclosure at FutureLooks.
ASUS A8JS and G2P and ABS Mayhem Z5 laptops at Anandtech.
ZOGIS GeForce 7300 GT Turbo at HardOCP.
Dell XPS M1710 Laptop at HardOCP.
Alienware Area-51 7500 R3 at HardOCP.

Cases, Cooling and Power Supplies:
CoolIT Freezone Liquid CPU Cooler at ThinkComputers.
Tagan TurboJet TG1100-U96 PSU at LanAddict.
Asetek Waterchill Xternal Kit at Bjorn3D.
Cooler Master Type II BTX Cooler at BTXFormFactor.

Multimedia and Gaming:
Acronis True Image 10 Home Edition at Hexus.
Rainbow Six Vegas at GamePyre.
Razer Mantis mousepad at XSReviews.
Microsoft Habu Gaming Mouse at TechPowerUp.
EverGlide Titan MonsterMat at PCFrags.
Super Monkey Ball: Banana Blitz at TrustedReviews.
Logitech diNovo Edge Keyboard at TechGage.
Creative Live! Cam Optia at BIOS.
iPod Cases Round-up at TrustedReviews.




Happy New Year (again) (16 Comments) (link)
Monday, 1-January-2007 00:47:33 (GMT +10) - by Agg


Yes, Happy New Year from me too. :) Here's to a great 2007!



(Pic from this thread.)





I know I will get flamed for that yarr.

In the meantime, here is some news:

This video demonstrates the new "Windows ReadyBoost" technology in Vista which allows acceleration of computer performance using external flash drives. More information can be found here.

Here is an interesting page with pictures and details of a Carputer. He has used a Mac Mini running some media center software and a 7" LCD display in his car. Details and specification can be found on the page.

This page has a good explanation of HDTV and what many of the terms mean. "While high definition has become a reality for many consumers, the technical jargon associated with this exiting new technology is causing much confusion. Just as we were beginning to understand the differences between Blu-ray and HD DVD along comes a new high-definition format, 1080p."

And finally Linux may be running on the Zune according to Engadget. "With Linux running on iPods for a few years now, it would seem that it was only a matter of time before someone got a version of the operating system up and running on Microsoft's Zune, especially given the fact that the player's Freescale iMX31L processor can already handle the OS."



---
Advertisement:


All original content copyright James Rolfe.
All rights reserved. No reproduction allowed without written permission.
Interested in advertising on OCAU? Contact us for info.