February 2007

Core PC Components:
AMD Athlon64 X2 5200+ vs. Intel Core 2 Duo E6400 at LegionHardware.
OCZ ProXStream 1000w at LegionHardware.
OCZ Technology 8800 GTX Video Card at OCIA.
Geode LX DB800 Mini-ITX motherboard by AMD at EpiaCenter.
Foxconn N68S7AA-8EKRS2H at HardwareZone.
Asus EAX X1950 PRO at Neoseeker.
Corsair 2GB DOMINATOR XMS2-9136 at Techgage.

Cases and Cooling:
Rosewill RCX-Z2-EX Heatsink Review at FrostyTech.
nMediaPC Icetank CPU Cooler at PCApex.
Cooler Master Media 280 case at Modders-Inc.
Asus Chilly Vent Lux AMD CPU Cooler at PCPer.
Antec SOLO at TechGage.
SilverStone Tundra TD01 Water Cooling System at 3DGameMan.

Other/Peripherals:
Razer Copperhead at PCModdingMy.
Logitech G25 Racing Wheel at Techgage.
OCZ Equalizer Laser Gaming Mouse at Pro-Clockers.
NeoDigits Helios H4000 DVD Player at DigitalTrends.




Ruprect's Simpit (18 Comments) (link)
Wednesday, 28-February-2007 13:19:50 (GMT +10) - by Agg


Ruprect takes his flight simulators fairly seriously, right down to the replica ejection seat:



Click for the PCDB entry! (6 pics)





Last night's record attempt was met with mixed success however ultimately the record was broken with 1100 users online, 41 more than the previous record.

The forums were slowing down painfully as the users increased and the most people I saw online was 956 before BBQ - OCAU's database server seemed to fall off the face of the earth. We were met with forum timeouts and the news page was seriously broken but still in a state of working as the webserver was still running.

Because of OCAU's outage a lot of people flooded into the IRC channel where Sciby and other ops had a lot of fun kicking and banning those who stated the bleeding obvious that OCAU was down which provided humour for all not being kicked.

As I went to sleep around 9:30pm I think the forums went online a little while later as Agg scrambled together a fix of some description and because people was started to go in OCAU withdrawal everyone just swamped the forums resulting in the users jumping to 1100 exactly - around 150 more than when BBQ died.

The final screenshot can be found in the here and the wiki article concerning that is here.






And finally, here are some interesting forum threads:

We have a new addition to the pool room with spootmonkey's thread on his sultana stalker "I have the weirdest stalker EVER." which began in December 2006.

Intel's new chipsets to boost Core 2 performance by 15% in Intel Hardware.
First attempt at a panarama in The Gallery.
How old does a girl have to be... in The Pub.
This is why you buy a DECENT PSU - Pics in Overclocking and Hardware.
Widescreen LCD squashes graphics in Video Cards.
Need advice: considering dropping out of Uni in Career, Education and Finance.
Netgear DG834G Capacitor Change Sees Drastic Improvements in Electronics.
Chimei 22" in Audio Visual.
Armed Assault in Games.
how do you "WAKE UP" in Sport, Fitness and Health.
Swedish versus British Nightclubs Can you tell the difference? in The Pub.
More Canon rumours in Photography.
Sandwich fillings in Geek Food.
One from docklands tonight... in The Gallery.
It's Been 7 Years.... in Intel Hardware.
Clubsport R8 heads to the UK as the VXR8 in Motoring.
Just got slammed - by a Bank in Career, Education and Finance.
Call to add fluoride to bottle water in Current Events.
Command & Conquer 3? in Games.
The Best Keyboard in Overclocking and Hardware.
Conservapedia: New morons online in The Pub.
What Headphones Have You Got? in PC Audio.
Folding Hardware Exchange Part 2 in Team OCAU - Distributed Computing.
ReadyBoost, Windows Vista (If it works) in Storage & Backup.
Nearly learned the hard way in Motoring.
Best Hard Drives On The Market in Storage & Backup.
Looks like Im getting fined by the ATO - FFS!! in The Pub.
Please Explain Why AMD XP3200+ 400FSB Socket A = $250+ in AMD Hardware.
Desperate Sony strips PS2 compatibility from PAL PS3 in Game Consoles.
Bones of JESUS found! Christians SHOCKED! in Current Events.

Thanks to those in IRC who linked me with some of the threads here, especially Manol.



While you read some news why don't you check out the forums to help us break our online users record and test the server. Also, there are some interesting forum threads to come.

Some New Zealand fisherman have caught a giant squid weighing in at 450kg. Experts are yet to examine the whopper, but if original estimates are correct it is about 10 meters long and is 150kg heavier than the next biggest specimen ever found. The creature is a colossal squid (scientific name Mesonychoteuthis hamiltoni) – a very large species that's shorter but much heavier than the better known giant squid.

ExtremeMhz has posted an article describing how to build a perfect media center PC including hardware and software possibilities. The interest in home theater PC's has grown tremendously over the past couple of years. What many will quickly notice when they venture into it is not only what kind of benefits it offers, but just how much better it is to run such a system over standard A/V options. However, the process of building one can indeed be quite overwhelming for many.

With all this talk of phasing out incandescent bulbs GE has developed some which are more energy efficient. GE's new high efficiency incandescent (HEI) lamp doubles the efficiency of today's 15 lumens-per-Watt incandescent bulbs achieving something closer to fluorescents -- which GE claims has the potential of saving supposedly hundreds of millions of tons of carbon dioxide annually.

HardOCP have taken a look at Rainbow Six Vegas, the next in the Rainbow Six lineup. The future of global security hangs in the balance as you battle to defend classic Vegas locations and environments like Fremont Street, the Strip, and world-famous casinos. Experience Las Vegas like never before, through revolutionary next-generation technology as you work against the clock to keep one of the world's most recognizable cities from utter devastation.

Wired has posted some of the best indie games of 2007 including a rating and a short description of each. The world of indie games is booming -- supercharged by a growing number of schools that teach game design, cheaper game-design tools and the emergence of festivals devoted to indie gaming.

They have also taken a first look at Adobe Lightroom. With more digital camera manufacturers including RAW image capabilities in less expensive cameras, a whole new crop of digital tools have sprung up to accommodate the more complex workflow RAW images necessitate. Apple's Aperture and Bibble Labs' Bibble operate in this hybrid realm along with Lightroom.

Damn Interesting has posted an article about the possible escape attempt from Alcatraz. One exception, however, came in 1962. Prisoners Frank Lee Morris, Clarence Anglin, and John Anglin had spent months developing an elaborate plan to get out of the imposing structure, as well as a way to cross San Francisco Bay to the mainland with a makeshift raft. After lights-out on the night of 11 June 1962, the trio decided that the time was right and set their plan in motion. After that, however, they were never seen again.



While you read some reviews why don't you check out the forums to help us break our online users record and test the server. Also, there are some interesting forum threads to come.

Core PC Components:
Connect3D X1950 Pro at XSReviews.
ASUS DRW-1814BLT 18x DVD Writer (SATA) at HardwareZone.
Enermax Infiniti 720W Power Supply at ProClockers.
Seagate 750GB Barracuda 7200.10 SATA Hard Drive at TechArp.
Abit AB9 (P965 + ICH8) at Phoronix.
Seagate 750GB SATA2 RAID at OverclockersClub.
Leadtek WinFast PX 7950GT at Monster-Hardware.
Kingston vs OCZ DDR2-800 Memory at Bit-Tech.
Crucial Ballistix DDR2 PC-8000 2GB Memory Kit at CircuitRemix.

Cases and Cooling:
I-Rocks IR-9300 3.5" HDD Enclosure at TechPowerUp.
Xigmatek AIO S80DP HSF at TechPowerUp.
Rosewill RCX-Z2 Heatsink at FrostyTech.
Lian Li PC-C30 Aluminum Enclosure at Virtual-Hideout.
AzenX X-Cruzer Flexible 70mm Fan at OverclockersClub.
ifrogz Silicone iPod Case at BigBruin.

Multimedia:
HP MediaVault mv2020 at TrustedReviews.
Dell's W3207C 32" LCD HDTV at TheTechLounge.
The HD-DVD/Blu-ray Peacemaker: LG's BH100 at FutureLooks.
Nikon D40 Review at DigitalTrends.

Other/Peripherals:
Toshiba Satellite M100 at HardwareZone.
Verbatim Store 'n' Go Pro 2 GB USB Drive at TechPowerUp.
ATP SD Trio Professional Plus Flash Memory at TheTechZone.
Pertelian X2040 USB LCD at BurnoutPC.
Alienware Aurora m9700 17-inch Laptop at ThinkComputers.
Canovo Dual-TouchScreen Tablet/Notebook at DigitalReviews.



Tomorrow around 8:30pm (time varies depending on your state), the 27th of February, we will be attempting to break the record for the most users on the forum at once. Our current record stands at 1059 users on the 6th March 2006 which occurred around 9:30pm. I announced this on the news page last week so this is just a little reminder.

This event also has a serious purpose of testing Agg's new fangled MySQL replication now running on OCAU servers BBQ and Beer.

Times (in chronological order):
WA: 6:30 - 7:00pm
NT: 7:00 - 7:30pm
QLD: 7:30 - 8:00pm
SA: 8:00 - 8:30pm
NSW/ACT: 8:30 - 9:00pm
Vic/Tas: 8:30 - 9:00pm

For International readers, it is happening between 8:30 - 9:00pm GMT +11.

So make sure you come and check out the forums tomorrow evening :).



Dan sent in this site which features lots of different high speed videos of things. Each video clip is accompanied by a small paragraph of text explaining the equipment used and describing what happened. Definitely worth checking out especially for those photography buffs out there.

ChileHardware has interviewed the CEO of Ageia, the company behind the PhysX physics processing unit. We got the opportunity to interview AGEIA, the manufacturer behind the first specialized physics calculation card. In the following article you will see what is AGEIA planning on subjects like their PPU technology, Windows Vista, Overclocking, all of this from the CEO itself, Many Hedge.

A petition on a Government website is calling for price reductions of Windows Vista in the EU where it is unusually expensive. It points out the "huge difference in the price that people in the US and the UK are paying for Windows Vista", claiming that Vista Ultimate (the premium version) costs £350 in the UK but can be bought for £150 ($298) in the US. It's not clear where these figures come from, as retail prices vary. For example, according to the recommended retail prices on Amazon.com and Amazon.co.uk, Vista Ultimate is pegged at $399.99 (£203) in America, and £369.99 in the UK.

If you thought the PR disaster of the PS3 couldn't get any worse, it seems that the European version will be stripped of its PS2 legacy hardware relying on software to do the PS2 emulation instead. There is a lengthy thread discussing this here which describes the change occurring to not just the European version but the PAL version which means we will be getting this version if that is correct. More linkage on this can be found here. Now it turns out that the European version of PlayStation 3 will play fewer PlayStation 2 video games when it launches on March 23 compared with models launched earlier in Japan and America. The Euro model will be designed differently from the US and software will take over some of the functionality that was originally taken care of by dedicated chips. Dedicated chips cost a bit more than software so Sony is actually skimping its EU customers despite charging them more. But the result is that if EU people were hoping that their PS2 games will run on the PS3 you might be out of luck.

Bittorrent Inc is set to launch digital content store in a similar fashion to the Apple iTunes store. They will be using Bittorrent P2P file sharing to deliver the content which means faster downloads and cheaper bandwidth costs. NYTimes also has some coverage on this. BitTorrent today is launching its digital content store, featuring movies, TV shows and video games from partners including Fox, Lionsgate, Paramount, MGM, and MTV Networks. It also has content from several indie distributors, such as First Look, Palm Pictures and Japanese company Kadokawa, as well as TryMedia, an online vidgame distributor with titles from Activision, Ubisoft and Vivendi Games.

It seems that users who want to stick with XP are facing limited choices when the PC industry has almost completely moved to Vista and XP commonly is not being offered on new PC's. So what if your PC dies this week and you need to buy a new one, but don't want to upgrade to Vista? Good luck finding a Windows PC with XP on it at your local retail store, let alone a desktop or notebook that you actually want. "Consumer retail is almost exclusively Vista," said Samir Bhavnani, an analyst with Current Analysis, which tracks the U.S. retail PC market.

TechArp has started a series of articles on security entitled Security Boot Camp which aims to make you a bit more aware of diagnosing and preventing security risks. I'm going keep this guide simple, so that anyone can use it to keep their system security in tip-top condition. Security and privacy are common issues for all of us so my objective would be to keep it simple, with education as the main objective. So, don't worry. I'm not going to delve into anything complex like 801.X authentication, KERBEROS, AES, auditing, EM attacks, traffic analysis or anything like that. This guide is squarely aimed at teaching you how to safely surf the Internet and keep your PC in good health.



PC Components:
OCZ PC2-9200 Flex XLC Memory at PCPer.
Foxconn 8800GTX at XSReviews.
ECS AMD690GM-M2 at OCWorkBench.
OCZ Technology ProXStream 1000 Watt Power Supply at TweakNews.
HEC Zephyr 650W Power Supply at 3DGameMan.
Free After Rebate Ultra 500W Power Supply at LegitReviews.

Cases and Cooling:
Gigabyte 3D Rocket II Cooler at T-Break.
14 Heatpipe Coolers Rounduo at Au-Ja (translated).
Cooler Master X Craft 250 at Modders-Inc.
CoolerMaster Mars CPU Cooler at FutureLooks.
Nexus Frisbee Hard Drive Cooler at RBMods.

Multimedia:
Razer Barracuda AC-1 Gaming Sound Card at PCApex.
Samsung Syncmaster 226BW 22" widescreen at HardwareOC (translated).

Other/Peripherals:
Verbatim Store 'n' Go Pro 2 GB USB Drive at TechPowerup.
Lenovo ThinkPad X60T at BIOS.
HP dv9000z HD DVD Laptop at DigitalTrends.
Dell XPS M1710 rev. 2 at HotHardware.
CORSAIR Flash Voyager 8 GB USB 2.0 Drive at FutureLooks.



With the upcoming release of the new Teenage Mutant Ninja Turtles movie, I couldn't help but check out the game demo from Ubisoft.



Above are 3 small videos I recorded of in-game footage. From left to right they are : Movement (6mb), Basic Combat (6mb) and Combination/Family attacks (10mb). I have also uploaded a higher quality version of the last combat video here.

The demo shows off a few cool features and fighting styles to spice up what would normally be a run of the mill arcade game. It unfortunately has a short time limit per play and niggling tutorial screens, but if you've got a few spare minutes, download the demo (260mb) from our friends at ausgamers and have fun dishing out some shell shock. Cowabunga, Dudes!

Feel free to Digg this story!




Watercooled PCs (0 Comments) (link)
Sunday, 25-February-2007 12:29:33 (GMT +10) - by Agg


I've always had a soft spot for little watercooled machines:



click for tbe PCDB entry


But then you have to admire the old "eski full of ice next to your PC" approach too:



click for the PCDB entry


Edit: Wayne made a Digg story of the 2nd one.



Johnathan sent in word that the R600 has been delayed again, this time to May which makes it the 3rd time it has been delayed. What this announcement means is that R600 will not be available until May. While the world keeps waiting for the flagship D3D10 hardware to compete against Nvidia's G80, we will all have to sit back and watch Nvidia gobble up market share from AMD.

Fabricator sent in this article about a study that was conducted which found that surgeons that gamed for at least 3 hours per week did their job better. Although the sample size was low (33) you still may want to ask your surgeon if he is a "1337 h4x" and can "pwn all of the n00bs" before going under the knife. Of the 33 participants, the nine surgeons who had gamed for at least three hours per week made 37 percent fewer errors, worked 27 percent faster, and scored 42 percent higher on a surgical skills test than the 15 surgeons who hadn't ever played video games. I'm no statistician, but despite the study's small sample size, those seem like some significant numbers.

A few people sent in the news about SETI@home finding something however not Aliens but a stolen laptop which was traced by the IP of the machine. Annoyed - and alarmed that someone could delete the screenplays and novels that his wife, Melinda Kimberly, was writing - Melin monitored the SETI(at)home database to see if the stolen laptop would "talk" to the Berkeley servers. Indeed, the laptop checked in three times within a week, and Melin sent the IP addresses to the Minneapolis Police Department.

Kotaku have posted some new videos of Crytek showing off some of the nice features of the engine and DX10. Two clips, one showing off a leafy hillside mansion, the other a city street and some trams. Just in case you needed further (a?) reason to start looking a little harder at DirectX 10.

Microsoft has been hit with a $1.5 Billion verdict over a MP3 patent dispute with Alcatel-Lucent. In its verdict, the jury assessed damages based on each Windows PC sold since May 2003. The case could have broader implications, should Alcatel-Lucent pursue claims against other companies that use the widespread MP3 technology.

XbitLabs have tested some 400Gb Hard Drives in RAID 0, 5 and 10 to test the RAIDability of these large drives. We will take two "professional" drives from Seagate and Western Digital and four ordinary "desktop" drives for our investigation. The detailed performance analysis and some useful hints on building RAID arrays are in our new detailed article.

Todays timewaster is from Yonas with Oshidaman, although it is in another language it should be pretty easy to get the idea. The aim is to try to push the circle into the goal within the limited number of pushes, but beware there are obstacles!




I have found Agg's distant cousin (6 Comments) (link)
Saturday, 24-February-2007 21:04:06 (GMT +10) - by Rational


About a week ago a thread was posted in the pub entitled "I have found Agg's Distant Cousin" which spawned into a lengthy photochopping thread of Agg, Bern and Sciby in many humorous situations.






The original picture supplied by Agg (this one is real)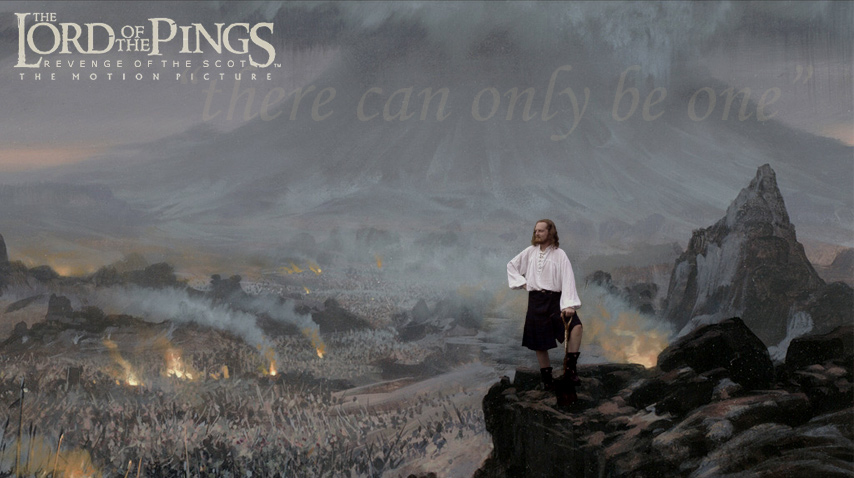 The Lord of the Pings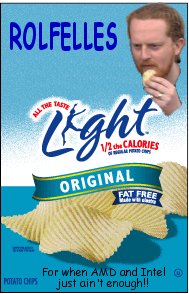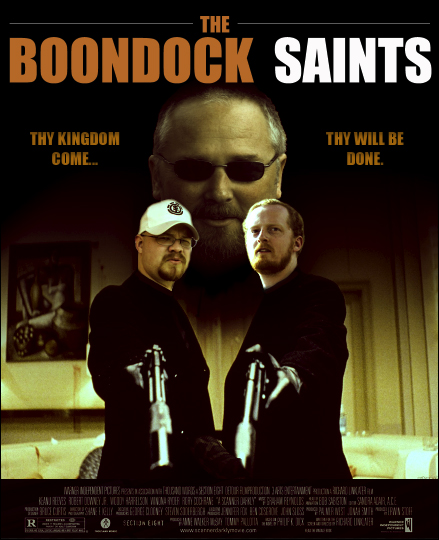 and many more.



There's nearly 50 images in total so far. They've all been put into the OCAU Wiki for those who want to check them all out on one page.

Wayne Edit: If you have made an image and it is not in the wiki and want it in there and don't know how to use the wiki you can PM me with the link to the image and I will fix it up for you.



PC Components:
Jetway M2A692GDG (AMD 690G) at OCWorkbench.
Super Talent T1000UX2G4 PC2-8000 Memory at PCStats.
HEC Zephyr 650 Power Supply at PCStats.
AMD Athlon 64 X2 6000+ Processor at LegitReviews.
OCZ ProXStream 1000 watt Power Supply at TweakTown.
ASUS P5N-E SLI motherboard at TechSpot.

Cases and Cooling:
LS Cable SHS-T700 Heatsink at FrostyTech.
Silverstone GD01 HTPC case at RBMods.
Zalman CNPS9500AT at EclipseOC.
Zalman HD160XT HTPC Enclosure at Virtual-Hideout.
Cooler Master CM Media 280 Convertible HTPC Case at BigBruin.
Casetek V.Orpheus ATX Midi Case at Madshrimps.

Multimedia:
Altec Lansing FX4021 2.1 Speakers at TheTechLounge.
Abit's iDome DS500 and SW510 speakers at TechReport.
Razer Barracuda AC-1 Sound Card at XYZComputing.
Harman Kardon EP710 Earphones at HardwareZone.

Other/Peripherals:
World of Warcraft - Burning Crusade at GamePyre.
Logitech VX Revolution Mouse at HardwareSecrets.
Cyber Snipa Intelliscope Laser Mouse at XYZComputing.
Logitech MX610 Left-Hand Cordless Mouse at TrustedReviews.



Some more random pics.. thanks to Tzorst, timbot and others for these: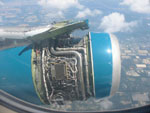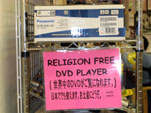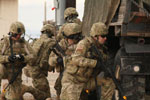 Agg sent in this thread on CGSociety forums which features a really realistic CG woman. Agg also told me that he got the link BEFORE it was put on Digg. ;) "Title: Song Hye Kyo Name: Max Edwin Wahyudi Country: Indonesia Software: 3ds max, ZBrush This is a rendering of SongHyeKyo, the Korean actress. I did this one as a challenge from my friends, and also because she is my favorite actress. So, making the head accurate was the most important one for me. I made her smile just for fun, but it turned out to be a very difficult process. I'm just glad it worked out fine :)"

The British born co-leader of a Warez group DrinkOrDie has been extradited from Australia to the US after a lengthy battle in Australian courts. InformationWeek also has an article about this here. "The second leader is claimed to be 44 year old Hew Raymond Griffiths, a British national and previous resident of Bateau Bay, Australia. After fighting extradition to the US from an Australian detention center for the last 3 years, Griffiths finally lost his battle in the Australian courts and yesterday was brought before Magistrate Judge Barry R. Poretz sitting in U.S. District Court, Alexandria, Va."

It seems that oldies are having good fun with the Wii as well as their younger gaming counterparts. "I've never been into video games, but this is addictive," said 72-year-old Flora Dierbach. "They come in after dinner and play. Sometimes, on Saturday afternoons, their grandkids come play with them … A lot of grandparents are being taught by their grandkids. But, now, some grandparents are instead teaching their grandkids."

Yonas has sent in this article about the beginnings of the game developer Electronic Arts. "In the summer of 1975 I learned about the invention of the microprocessor and about the first retail store where a consumer could rent a timesharing terminal to use from home," he remembered. "That very day I committed to found EA in 1982. I figured that it would take seven years for enough computing hardware to get into homes to create an audience for the computer games that I wanted to make."

Following on from yesterdays post about the interesting Castle (NSFW), Bunnios sent in an email with some more links and information about it. It turns out it is in Solvenia and goes by the name of Predjama Castle. Here is a better link with more information. "[Slovenia] is one of the most beautiful and unspoilt countries I was lucky enough to visit in my years overseas. Simply a must."

Dean has sent in this clip titled "laughter is contagious" for those who want a laugh. Agg edit: And for a Friday timewaster, how about the 2007 edition of Sports Illustrated's Swimsuit Gallery? :)

Also here are some interesting forum threads:
Solid State Hard Drive Prices in Storage and Backup.
What version of Vista are you running? in Windows Operating Systems.
Storing a HDD for 18 months in Storage and Backup.




OCAU Job Search Updated (0 Comments) (link)
Friday, 23-February-2007 16:27:14 (GMT +10) - by Agg


Ok, our friends recruit.net have responded to feedback about the jobs.overclockers.com.au site and made a few changes:
Search results now go directly to the job listing (less clicks now)
Jobs are only cached in the system for 15 days now, instead of 30 (less "expired" jobs still listed)
An rss feed and email alert system for jobs matching your keywords
Better-looking layout!
So, check it out:



jobs.overclockers.com.au


Feedback in this thread please!



PC Components:
AMD Athlon 64 X2 6000+ at Bit-Tech.
GeForce 8800 GTS at Bjorn3D.
ASRock 775XFire-eSATA2 Motherboard at Motherboards.org.
E4300 Intel Core 2 Duo Overclocking at Neoseeker.
Inno3D GeForce 7900 GS at Guru3D.
EVGA e-GeForce 8800GTX KO ACS3 at TechPowerUp.
OCZ ProXStream 1000W at TechPowerUp.
ASUS Radeon EAX1950 Pro at ViperLair.

Cases and Cooling:
Zalman HD160XT HTPC Case at 3DGameMan.
Zalman Reserator 2 Water Cooling System at 3DGameMan.
Kingwin JET External 3.5" SATA HDD Enclosure at Virtual-Hideout.
Noiseblocker NB-X-Swing HDD silencer at XSReviews.
Noiseblocker Coolscraper 120 at BurnoutPC.
Cooler Master NotePal S at XYZComputing.

Multimedia:
CyberHome 6-Speaker Surround Sound Headphone System at BigBruin.
Alienware HUB 2.1 Speakers at 3DGameMan.
Gateway FPD2485W 24" HDCP Monitor at DigitalTrends.

Peripherals:
nMedia Wireless RF Keyboard with Trackball at ThinkComputers.
Brando Optical USB Finger Mouse at BonafideReviews.
Logitech VX Revolution Mouse at Virtual-Hideout.
Aten CS 1762 USB/DVI KVM Switch at Virtual-Hideout.



HardcoreWare has taken a look at console power consumption - a topic not covered as much as it should as many game systems run for a long time playing movies and games. Results for a current generation high end PC is also included for comparison. "However, there are a few other ways to compare these consoles. We'll be looking at various aspects throughout the coming weeks. Today, we're looking at power consumption levels of each console. Are any of these consoles power-hogs? Is the tiny Wii really that much more efficient than the big boys?"

Bit-Tech have looked at in-game advertising, the history of it, what it might be like and how it works. "In-game advertising, or IGA, is getting to be a potent buzzword in our industry. It also elicits some strong connotations - things like corporate greed, spyware and spam. Each gamer reacts differently to the ideas, but almost all fit into two camps - those who detest it to the point of not buying the games that contain it, and those who recognize it as an unfortunate reality and are willing to bear with some of it."

Somebody over at OCWorkBench has managed to get SLI working with an AGP and a PCI-E card on a Asrock 939 Dual-SATA2 motherboard which has both AGP and PCI-E slots. It also appears from the screenshots that hacked drivers were required.

Some people have developed something called OpenCola, a drink that supposedly tastes a lot like regular Cola or Pepsi but the recipe is free and open. You can get the PDF source code here which consists of the recipe and brewing instructions if you are interesting in trying it out.

James has sent in this page (NSFW) which has pictures of a really interesting manor built on the side of a cliff. Warning, there may be some dodgy advertisements on that page.

Cisco and Apple have settled the lawsuit over the iPhone trademark which has resulted in the permission of both companies to use the trademark among other agreements. "The agreement allows Apple and Cisco to use the iPhone brand on their own products. Also, the companies said that they would explore opportunities for interoperability in the areas of security, consumer and business communications."

VIA Arena has interviewed the man behind Mini-ITX, Robert Kuo of VIA Technologies. "With over 20 years' experience in the PC industry and a Masters degree in Electrical Engineering, Robert worked at desktop and notebook ODMs in Taiwan before joining VIA almost seven years ago, where he has progressed from running the notebook FAE team to become head of his 20-strong Customer Specific Solutions Division team designing customized ultra compact PC-based products."

Damn Interesting have posted a new article on the Davy Crockett Weapon System which consisted of a tiny nuclear fission bomb which could be deployed off the back of jeeps or personel carriers using a four or six inch recoiless rifle.

Also, here are some interesting forum threads:
Cluster efficiency in SMP & Clustering.
Possibly the world's longest memtest ever! in Memory.
Project: Oriental Theme 2.1 in Modding.
Guide: PSU SATA Power Cable Mod/Sleeving in Modding.
Air con phase change chamber in Extreme Cooling.
My 8800GTX is waterproof... in Video Cards.
Coca-Cola "Mother" - now with pics! in Geek Food.



More Athlon X2 6000+:
Athlon X2 6000+ at TechReport.
Athlon X2 6000+ at HardwareZone.
Athlon X2 6000+ at Hexus.

Other PC Components:
Inno3D GeForce 7900 GS at Guru3D.
Kingston PC6400CL4 and PC8500CL5 2GB Memory Kits at Madshrimps.
Gigabyte GA-965P-DS3 at NordicHardware.
Corsair DOMINATOR Twin2X2048-8888C4DF Memory at PCStats.
BFG Tech PC System 1,000W Power Supply at PCPer.
OCZ ProXStream 1000W PSU at OverclockersOnline.

Cases and Cooling:
Antec Nine Hundred Ultimate Gamer Case at BigBruin.
Thermalfly I75DUB Bifurcated Fin Socket 775 Heatsink at FrostyTech.
CoolIT Freezone at Bjord3D.
Gigabyte G-Power Lite Cooler at OverclockersCafe.
EnzoTechnology Ultra-X Heatsink at OCIA.

Multimedia:
SteelSound 5H v2 Headphones at Modders-Inc.
Sony SRS-DZ10 2.1 Speakers at TrustedReviews.
Ultimate Ears Super.fi 5 Pro at DigitalTrends.
Aliph Jawbone Bluetooth Headset at BlueTomorrow.
A4tech X-750BF 3xFire Laser Game Mouse at ReviewDesk.




Tesla Downunder's Car Theft Protection (0 Comments) (link)
Wednesday, 21-February-2007 19:51:44 (GMT +10) - by Agg


You may have seen his earlier Eye of Sauron and Aura of Sauron threads.. but now Tesla Downunder has worked in an automotive twist: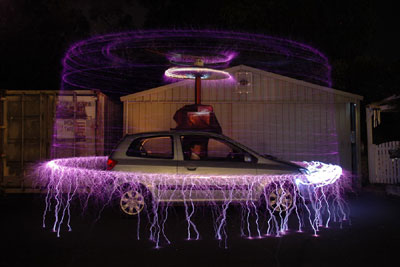 Click for the thread!





Old style incandescent bulbs are set to be phased out in favor of newer fluorescent models after a government legislation was announced to restrict the sale of the old style bulbs. Discussion of this can be found in this thread. "The Australian government on Tuesday announced plans to phase out incandescent light bulbs and replace them with more energy-efficient compact fluorescent bulbs across the country. Legislation to gradually restrict the sale of the old-style bulbs could reduce Australia's greenhouse gas emissions by 4 million tons by 2012 and cut household power bills by up to 66 percent, said Environment Minister Malcolm Turnbull."

O'Reilly has tested some software and hardware firewalls including Smoothwall and a Cisco device. Thanks Scott for the link. "According to estimates, an unprotected Windows computer system connected to the Internet could be compromised within twelve minutes. In light of this, the need for computer security has expanded in the last few years. Today, it is just as necessary for home users to secure personal computers as it is for businesses to secure office computers. In order to gain security benefits like those many businesses possess, home network security often utilizes the same models. The difference, however, has been that most home users do not have the financial resources for top of the line security equipment."

A new version of the Nvidia compiler which allows developers to offload mathematics functions to the GPU. "Today, NVIDIA announced the release of beta versions of the SDK and C compiler for their Compute Unified Device Architecture (CUDA) technology. The C compiler includes a set of C language extensions that will enable developers to write C code that targets NVIDIA's GPUs directly. These extensions are supported by software libraries and a special CUDA driver that exposes the GPU to the OS and applications as a math coprocessor."

Somebody has made a device that allows his wifi router to play the old 56k modem noise for nostalgia purposes (ie. doesn't actually do anything functional). It certainly brings you back to the good old days of Dialup. "Forward Compatible (FC) is a parasitic object meant to be attached to a Wi-Fi or fixed network router. The device monitors network traffic and when packets are sent, they are converted to audio, in the form of a 2400 baud modem dialing up and connecting, and played through the device's on-board speakers."

Stmok has sent in this video which hints at VMWare allowing full Direct X virtualisation in their software. This would allow much better gaming performance while virtualizing an OS. "Accompanying this intriguing video is a blog post from Regis Duchesne, a developer at VMWare, who confirms that there are internal beta builds of the program that support DirectX 8.1 virtualization. Regis notes that VMWare is currently working on DirectX 9 support and therefore, compatibility with Windows Vista's Aero interface technology."

Delays in broadcasting television programs in Australia are turning us into pirates as the average broadcast delay doubles from 7.6 months to 16.7 months over the last two years. "Huge delays in airing overseas TV shows locally are turning Australians into pirates, says a study conducted by technology lawyer and researcher Alex Malik. It took an average of 17 months for programs to be shown in Australia after first airing overseas, a gap that has only increased over the past two years, the study found. The findings were based on a "representative sample of 119 current or recent free-to-air TV series or specials", said Malik, who is in the final stages of a PhD in law at the University of Technology Sydney."



AMD X2 6000+:
AMD Athlon 64 X2 6000+ at PenstarSys.
AMD Athlon64 6000+ at TBreak.
AMD Athlon 64 X2 6000+ at HotHardware.
AMD Conquering 3GHz: Athlon 64 X2 6000+ CPU at XbitLabs.
Athlon 64 X2 6000+ Processor at SharkyExtreme.

Other PC Components:
ECS NF650iSLIT nForce 650i at OCWorkBench.
ECS PN2 SLI2+ (680i SLI) Motherboard at LegitReviews.
Asus P5N32E-SLI Plus at NeoSeeker.

Cases, Cooling and PSU's:
Enzotech Ultra-X Heatsink at FrostyTech.
In Win F430 Xtreme Series ATX Gaming Case at BigBruin.
Spire Swirl Computer Case at TweakNews.
Cooler Master X Craft 250 and 350 Hard Drive Enclosures at BigBruin.

Multimedia:
Epson P-5000 Multimedia Storage Viewer at TrustedReviews.

Other/Peripherals:
Sharkoon 1337 XL Gaming Mat at TechPowerUp.
Alienware Area 51 7500 Gaming System at PCPer.
A-DATA Super Info SD Card at TechPowerUp.
Dell's XPS 710 H2C Performance Gaming System at HotHardware.
Kingston 1GB DataTraveler ReadyFlash at TrustedReviews.
Large USB Flash Drives Roundup at Xbitlabs.



In one week's time, on the 27th of February, we will be attempting to break the record for the most users on the forum at once. Our current record stands at 1059 users on the 6th March 2006 around 9:30pm.

This event also has a serious purpose of testing Agg's new-fangled MySQL replication now running on OCAU servers BBQ and Beer.

Times (in chronological order):
WA: 6:30 - 7:00pm
QLD: 7:30 - 8:00pm
SA/NT: 8:00 - 8:30pm
NSW/ACT: 8:30 - 9:00pm
Vic/Tas: 8:30 - 9:00pm

So mark your calendars for the 27th and come along to see if we can do it!



Wired has posted an article about some of the interesting recording techniques used by The Beatles including an early use of a "plug in" that we nowadays think of as a software thing. "Today, effects like delay are easily achieved with off-the-shelf equipment costing a few hundred dollars at most. At the legendary Abbey Road studio, where many of these effects were pioneered, armies of technicians used enormous rooms to literally bounce the sound off walls."

Here is a giant list of Vista drivers for those wanting to track down their required drivers quickly.

HardOCP has commented on a new range of devices threatening to make HTPC's obsolete. "Those consumers who made the leap soon realized that the reality didn't quite live up to the fantasy. Users with vast MP3 collections, for example, quickly noticed that compressed music doesn't sound so hot coming through full-size speakers. Getting it to sound right would mean countless hours of re-ripping CD's (assuming they owned them in the first place) to their hard drive using a lossless audio codec (such as FLAC or Apple Lossless), which in turn made for significantly larger file sizes. An album's worth of material now took up 500MB instead of 50MB."

PCStats has posted a beginners guide to decrypting document and file passwords among other security techniques. "But not so fast. As we will endeavor to show in this article, a lot of the methods of protection used by common software packages far from invulnerable. With time, the right software and the right instruction, you can crack the protection on your files and reclaim your documents. You can also recover incorrectly deleted documents, even if they have already passed beyond the recycle bin into that digital bit of heaven somewhere between the plug and wall socket."

A piece of software known as AnyDVD HD has been released giving users the ability to rip out DRM of HD-DVD and Blu Ray discs. "PROBABLY THE MOST significant product of 2007 has just been released to little or no fanfare, AnyDVD HD. What it does is to rip out the DRM infection from HD-DVDs so you can watch them in accordance with your rights."

Matt has sent in this article about some of the funny things scammers do by request of the person being "scammed". "Greedy scammers will readily fulfil the most outlandish demands in their quest to swindle you out of your money, and savvy internet users are now harnessing that greed for their own entertainment.The website 419eater.com targets the notorious Nigerian "419" fraudsters. Its owner, Michael Berry, submits clips of his most hilarious conquests to YouTube."

Paul has sent in this website where you can get information about visibility of celestial bodies and other things like satellites and the ISS. Another good thing is that the location database seems pretty good. "If you're interested in satellites or astronomy, you've come to the right place! Our aim is to provide you with all the information you need to observe satellites such as the International Space Station and the Space Shuttle, spectacular events such as the dazzlingly bright flares from Iridium satellites as well as a wealth of other spaceflight and astronomical information."




Tuesday Morning (7 Comments) (link)
Tuesday, 20-February-2007 04:46:15 (GMT +10) - by Agg


AMD have taken a step into Second Life, opening a "Dev Central Pavillion" inside the virtual world. Broadly, the Pavilion comprises an auditorium for technology related chats amongst residents, and a display hall featuring interactive booths, banners, and streaming videos.

LegionHW looked at CPU scaling with GeForce 8800 video cards. Although the GeForce 8800 GTX is best suited to high-end systems, it can be utilized quite well on slightly slower processors.

Irvo44 spotted some final R600 specs from AMD on TGDaily. On March 30, 2007, AMD will initially debut the R600 as the ATI Radeon X2900 XTX in two separate configurations: one for OEMs and another for retail. The OEM version is the full length 12" card that will appear in high-end systems.

Reuters report on a robot car race in an urban environment. Cars must merge, navigate traffic, traverse busy intersections, avoid obstacles and master the most delicate of skills -- determining who has the right of way.

Meanwhile Google's Larry Page hinted at some artificial intelligence work going on. His guess, he said, was that the brain's algorithms weren't all that complicated and could be approximated, eventually, with a lot of computational power.

Tweaktown compared a couple of Wi-Fi Skype phones from ASUS and Netgear.

EverythingUSB wanted to know if some bulletproof USB flash drives really live up to that claim, thanks Komodo.

If you thought QWERTY or Dvorak were your only options, check out these 13 computer keyboards you may not have seen before. I still want to play with one of those laser-projection ones, damnit.

For a real timewaster, try browsing the list of Unusual Articles on Wikipedia, thanks Shaun.




Tuesday Morning Reviews (0 Comments) (link)
Tuesday, 20-February-2007 01:08:28 (GMT +10) - by Agg


Motherboard & CPU:
DFI LanParty UT NF590 SLI-M2RG AM2 board on MadShrimps.
Jetway 965GDAG LGA775 CrossFire board on OCW.
Intel Core 2 Quad Q6600 quad-core LGA775 CPU on Techgage.

Cases:
InWin F430 on ThinkComputers.
Thermaltake LanBox on Tweaknews.
Spire BlackFin on RBMods.
Sunbeamtech Quarterback on MadShrimps.
Spire SwordFin on ThinkComputers.

Audio Visual:
Foxconn GeForce 8800 GTS 320MB OC Edition video card on HWZone.
Speed-Link Medusa 5.1 Home Edition Headset on OCClub.
PixelClean LCD Screen Cleaner on Virtual-Hideout.
MSI StarCam webcam on XSReviews.
Creative XMod USB soundcard for headphones on TBreak.

Mini & Portable:
Gateway NX570 laptop on DigitalTrends.
AOpen XC Cube LGA775 mini-PC on Bit-Tech.

Storage:
Lite-On SH-16A7S SATA DVD Burner on OCOnline.
Silverstone MS04 HDD enclosure on XSReviews.

Cooling:
Alphacool Cool Answer 3 watercooling kit on BurnOutPC.
OCZ XTC Memory Cooler on TechPowerUp.
CoolIT Eliminator CPU cooler on TechPowerup.
Arctic Cooling Freezer 64 Pro on GideonTech.
Noiseblocker Coolscraper v2.0 CPU cooler on XSReviews.
Coollaboratory Liquid MetalPad Thermal Interface Material on PCApex.

Misc:
OCZ Technology ProXStream 1000W PSU on OCIA.
Logitech VX Revolution notebook mouse on TheTechLounge.




Forum Articles (2 Comments) (link)
Monday, 19-February-2007 20:58:58 (GMT +10) - by Agg


There's been a few interesting reviews and things in our forums. Firstly we have josh81 sharing his opinion of the Logitech V270 Bluetooth mouse: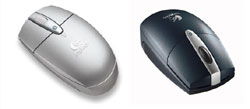 Click for the review!


Spikes meanwhile checked out the EK 8800GTX "full coverage" waterblock: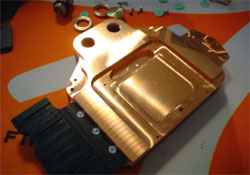 Click for the review!


AussieJester has finished off his impressive evaporative cooling tower (aka "bong" cooler):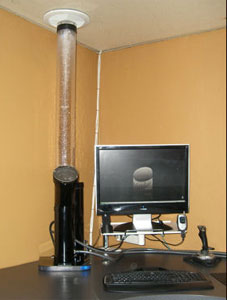 Click for the worklog!


skootyloops follows up with a review of the ASUS P5N-e SLi motherboard: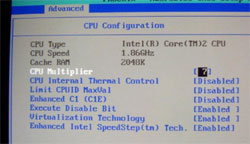 Click for the review!


And for something completely different, djjc has a new bike to tell us all about, a Giant Trance 2: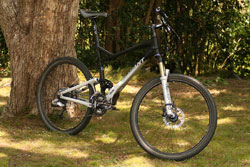 Click for the review!


Also, I just got a few obviously fake scam emails, pretending to be a news report about the Prime Minister having a heart attack. I'm not game to click the link in them, but brodsta spotted a news report on the bogus mails here.




Interesting Forum Threads (2 Comments) (link)
Monday, 19-February-2007 18:56:39 (GMT +10) - by Agg


Another snapshot of current forum topics:

Best way to repair mildly scratched cd/dvds in Newbie Lounge.
Ingredients for faster internet use please? in Newbie Lounge.
Project: help me build my computer! in Newbie Lounge.
NFS MW: Money Wasted in Games.
BF2: Project Reality in Games.
Massively Addictive - video games in Games.
Apogee GT Bowed O-Ring Waterblock Review in Extreme Cooling.
This is why you buy a DECENT PSU in Overclocking and Hardware.
Signs you know you're a serious modder in Modding.
Alphacool in my P180 in Modding.
I cast.. LIFE! (at 50Hz) in Science.
Earning a living from photography in Photography.
Storm and Stars in Photography.
The Little Tiny SE W8800i in Mobile Phones.
PS3 vs Xbox360 - your 2 cents? in Game Consoles.
Talk me out of buying a secondhand Monaro in Motoring.
Video of my car around Wakefield in Motoring.
Vehicle Terracotta Army in Motoring.
Buried car to be unearthed after 50 years in Motoring.
Seasprite helicopters to be scrapped! in Current Events.
Breathe through the mouth or nose? in Sport, Fitness & Health.
Ever done Direct Deposit to the wrong account? in Career, Education and Finance.
My new house in Lifestyle.
Building an underground room in Lifestyle.
Ripped off with C.O.D!! in The Pub.




Monday Afternoon (3 Comments) (link)
Monday, 19-February-2007 17:50:42 (GMT +10) - by Agg


Wayne spotted this cool ice display for Vista in Russia somewhere (I think). He also sent in this video of a next-gen mobile phone interface from nVidia.

TGDaily report on some skepticism about D-Wave's recent quantum computing demonstration, thanks Cdr Zero. While impressive, some scientists don't like the fact that the calculations were actually being done at a remote location and that the computer couldn't be physically inspected.

AB sends word that another giant rock is going to kill us all, again. In scenes straight out of Hollywood action movie Armageddon, a group of astronauts, engineers and scientists say they are monitoring an asteroid named Apophis, which has a one in 45,000 chance of striking Earth on April 13, 2036.

LegionHW considered Supreme Commander performance. Of course when the game is finally released, the game performance might be a little less taxing than what we have seen here today, though I very much doubt it. In fact I really believe that our results are some what conservative given we were never heavily engaged with the AI (Artificial Intelligence).

TechReport compared seven GeForce 8800 series video cards. To help you wade through the options, we've rounded up a collection of GeForce 8800 series cards from BFG Tech, EVGA, Foxconn, MSI, OCZ, PNY, and XFX to see how they stack up.



RealWorldBenchmarks has interviewed Dwight Diercks, lead software engineer at Nvidia. Lack of Vista support and WHQL are some of the topics discussed in the interview. "Just a few days after Microsoft released Windows Vista a call to arms went out over internet forums as early adapters realized that driver support was still sparse. One of the companies that caught the most hostility from this was California based NVIDIA Corporation. Even though NVIDIA had drivers ready for the public launch,these were missing components and features that have been standard for many years."

Co-founder of Yahoo, Jerry Yang has donated $A96 million dollars to Stanford University. I wonder if any of that could be siphoned off for some better FAH work unit servers? "University trustee Jerry Yang, co-founder of Yahoo! Inc., and his wife, Akiko Yamazaki, have pledged $75 million to enhance multidisciplinary programs at Stanford. The bulk of the gift—$50 million—will be used to cover construction costs for the new Environment and Energy Building, which eventually will serve as the hub for environmental studies on campus. Another $5 million will go toward the construction of the high-tech Learning and Knowledge Center for the School of Medicine. The remaining $20 million will be earmarked for projects to be determined later. "

Techspot has posted a lengthy 19 page tweak guide for Firefox 2 which also includes some videos to show certain things better. "Regardless of how you feel about Mozilla Firefox, it's quite fair to say that much of the change and innovation in Internet browsers in recent years has happened because of it. This guide goes through numerous configuration tips and tweaks for Firefox 2, covering all aspects of the browser such as the options menu, preferences, CSS customization, interface, extensions and more."

Google has released a paper on the reliability of Hard Drives using data from 100,000 drives over 5 years. Direct link to the pdf can be found here. "The Google engineers just published a paper on Failure Trends in a Large Disk Drive Population. Based on a study of 100,000 disk drives over 5 years they find some interesting stuff. To quote from the abstract: 'Our analysis identifies several parameters from the drive's self monitoring facility (SMART) that correlate highly with failures. Despite this high correlation, we conclude that models based on SMART parameters alone are unlikely to be useful for predicting individual drive failures."

PCMech has taken a look at the free Paint.Net as an alternative to Photoshop. Some screenshots are also on that page and for those who want to go directly to the official site click here. "First opening Paint.net shows a similar layout to other image editors. You'll find a blank sheet in the center surrounded by various extra boxes for tools, colors, layers and history. New to version 3 is a very handy tabbed interface so you can switch between multiple workspaces and images without opening new instances of the entire program. Rather than listing features included in Paint.net, I thought I would present a walkthrough of some simple edits as a way to illustrate both features and usability.

TrustedReviews has discussed the hype of the PS3 and the price difference of it in Japan. "When I was in Japan a couple of weeks ago I decided to see how much the PlayStation 3 cost, just out of curiosity – I had no intention of buying one, honestly. However, once I'd done a little Yen to Pound converting in my head I realized that the 60GB, full fat PlayStation 3 cost the equivalent of £250 in Japan, compared to the £425 launch price in the UK!"

Phoronix has checked out the performance of the Intel GMA3000 integrated graphics which is probably set to become the new standard of graphics on low to mid range PC's and laptops.



Although it is late, I am wishing everybody a Happy Chinese New Year. Thanks to Wahoo for reminding me. :)

Agg sent in some screenshots of the upcoming game, Portal which is set to be released with Half Life 2:Episode 2. Details of the game can be found here and video of gameplay can be viewed here. It certainly looks like an interesting concept for a game.

Here is a picture of a tiny micro hard drive seen at CES 2007. It holds 8Gb of data and is around 2.5cm long by 1.5cm wide.

Telstra is expecting to switch off the 2G network by 2010 to make way for newer and faster technologies. "Telstra expects the last of the second generation mobiles in Australia to switch off by around 2010 as the telco looks to ramp up its broadband speed mobile network...The carrier yesterday announced it had quadrupled the peak speeds on its four-month-old Next G third generation mobile network and ramped up the cell range for the service to up to 200km."

Supertalent has completed construction of their first DDR3 prototype models. Discussion about this can be found in this thread. DDR3 will use the same 240 pin form factor as DDR2 however they will not be inter operable because of a differently placed notch. "DDR3 is set to be the next PC memory standard and the successor to DDR2 memory. It holds a number of technological advantages over its predecessor. Power consumption has been decreased to 1.5 Volts, while clock speeds have gone up. Currently, DDR3 frequencies range from 800 MHz to 1600 MHz."

It seems that bionic eye implants are not that far off as US researchers have been given the go ahead to implant the device in 50-75 patients and it could be available to the public within 2 years. "Retinal implants are able to partially restore the vision of people with particular forms of blindness caused by diseases such as macular degeneration or retinitis pigmentosa. About 1.5 million people worldwide have retinitis pigmentosa, and one in 10 people over the age of 55 have age-related macular degeneration. Both diseases cause the retinal cells which process light at the back of the eye to gradually die."

Somebody has modded his router with a full size heatsink sticking out of the top of the casing, I bet it would keep the router processor cool but I would be worried about securing it properly. "After reading about my router model (the D-Link DGL-4300 Wireless 108G Gaming Router) failing for people, I made this nifty little mod that pleases me every time I look at it. The Thermalright HR-05 was my best bet at the time, as it had the 30×30mm foot to let me center it fairly well between capacitors."

Matt has sent in this video of some of our politicians antics in parliament. This one is of Peter Costello making fun of Midnight Oil lyrics.

Todays timewaster is also from Matt with Zombie Horde 3 where you need to walk around killing zombies gaining money to buy better weapons.



Core PC Components:
EVGA GeForce 8800 GTS 320MB at PCPer.
MSI P6N SLI Platinum (NVIDIA nForce 650i SLI) at HardwareZone.

Cases, Cooling and PSU's:
OCZ ProXStream 1000W PSU at PCFrags.
Thermaltake TMG A1 Cooler at Bjorn3D.
Thermaltake Mozart HTPC Case at TheTechLounge.
VIZO Armada RAM Cooler at TechARP.
Cooler Master Aquagate Duo Viva at HardwareZone.
Zalman Reserator 2 Fanless Water Cooling at TechGage.
Coolermaster HyperTX Socket 775 CPU cooler at RBMods.
Cooler Master NotePal S Review at TechWareLabs.

Multimedia:
Canon EOS 400D Camera at TrustedReviews.
HP Photosmart D7360 at WindowsAtoZ.
ForeSight Systems Pertelian X2040 at TechPowerUp.

Other/Peripherals:
Brando Workshop 55-in-1 Card Reader at ThinkComputers.
Supreme Commander at Bit-Tech.
Apple AirPort Extreme at DigitalTrends.
Sharkoon Rush Laser Mouse at TechPowerUp.



Greg Winn, operations manager (and second in command) at Telstra is saying that the Apple iPhone may meet some significant operational challenges when it hits market. In other iPhone news, Cisco is extending talks with Apple over the trademark dispute in the US where Cisco owns the "iPhone" trademark. "There's an old saying - stick to your knitting - and Apple is not a mobile phone manufacturer, that's not their knitting," Mr Winn told AAP. "You can pretty much be assured that Nokia, Motorola, Samsung, Sony Ericsson and ZTE and others will be coming out with devices that have similar functionality."

An American computer scientist has purchased some E-Voting machines in the hope of reverse engineering their software and examining the machines internals. It appears that this is the first time that somebody not under a NDA has done this. "For a mere $82 a computer scientist and electronic voting critic managed to purchase five $5,000 Sequoia electronic voting machines over the internet last month from a government auction site. And now he's taking them apart. Princeton computer science professor Andrew Appel and his students have begun reverse-engineering the software embedded in the machines' ROM chips to determine if it has any security holes. But Appel says the ease with which he and his students opened the machines and removed the chips already demonstrates that the voting machines are vulnerable to unauthorized modification."

A court decision has reaffirmed that websites like Myspace are not liable for actions taken by their users in a recent sex attack case. "In a decision that boded well for the youth-oriented social networking website in similar suits, US district court judge Sam Sparks in Texas ruled that MySpace was not responsible for people's honesty online or their arranged encounters. "This decision reaffirms that under federal law Internet sites like MySpace cannot be held liable for content posted by, or wrongdoing committed by, individuals who visit our site," the company said in a written release. The girl, identified in court paperwork as Julie Doe, claimed to be 18 years old in her MySpace profile and said she was sexually assaulted by a 19-year-old man she met through the website."

Scientists are reserching into the ways termites turn wood into usable food to assist in the development of technology to produce ethanol. "If the research pans out, ethanol providers won't have rooms full of termites gnawing on 2-by-4s. Instead, researchers hope to replicate the chemical processes that take place in termite guts synthetically. Alternatively, the microbes can be reproduced and bred for greater efficiency. Microbes in petri dishes could then produce ethanol. Simon, though, added that genetic enhancement won't likely lead to an ecological disaster. "

Panasonic has announced a new camcorder which they claim to be the worlds smallest which records onto a flash card. "Measuring a scant 1.2 x 2.5 x 4.5 inches, the cam nonetheless manages to squeeze in a 10x optical zoom, as well as 2.7-inch LCD, which you'll have to make do with given that there's no optical viewfinder. While you'll supposedly be able to get up to 100 minutes of MPEG-2 video on the maximum 4GB SDHC card"

A Brisbane programmer is expanding the sale of his game to outside the online game Second Life. "The beauty of the the game and the reason it has attracted a lot of commercial interest is that it's easy to learn, rewards those with higher skill levels and can be both a play-for-fun or a play-for-profit game. Tringo made its debut inside what was once an obscure virtual reality world called Second Life in 2005 and from there caught the attention San Francisco-based online entertainment company Donnerwood Media which snapped up the real world rights."

Microsoft's Steve Ballmer is playing down the optimistic sales reports by Wall street analysts. "But Mr. Ballmer suggested that Vista's release would generate only a "small surge" in PC sales. He said forecasts for sales in the fiscal year beginning in July were too high, noting that the analysts' spreadsheet models called for strong growth in Vista sales, while at the same time predicting slower growth for the rest of the personal computer industry."



Core PC Components:
Asus P5N32-SLI Premium nForce 590 SLI at PCStats.
ASUS Striker Extreme at BIOS.
Corsair Twin2X2048-6400 C3 2GB PC2-6400 Memory Kit at PCStats.
MSI 8800GTX SLI at TBreak.
Intel Core2 Q6600 CPU at OverclockersClub.

Cases, Cooling and PSU's:
GIGABYTE 3D Rocket II CPU Cooler at Virtual-Hideout.
Silverstone SG01 Evolution, Element ST50EF-SC & NT-06 Cooler at Virtual-Hideout.
HEC Zephyr 650W Power Supply at PCStats.
OCZ ProXStream 1000W PSU at HotHardware.
SilverStone CW01 Multimedia Server Case at PCPer.
SilverStone LC14MC HTPC Case at ThinkComputing.
ThermalTake Bach VX case at DVHardware.
Thermaltake Toughpower 850W Power Supply at PCPer.

Other/Peripherals:
Logitech diNovo Edge Keyboard at XYZComputing.
OCZ Secure Digital Dual 1GB at TechPowerUp.
Sony Ericsson W950i phone at BIOS.
SteelPad S&S mousemate at XSReviews.
Thecus N5200 RouStor NAS at TechFear.
Logitech Alto Notebook Stand at NotebookReview.



It has been a long week, I am certainly happy it is the weekend :)

A funny thread is going on in the Pub where some people have photochopped a picture of Agg, our beloved "Lord of the Pings". Some of the chops are quite creative and others make Agg look like a good contestant for a Jesus impersonator or right out of Middle Earth.

Asher has sent in this article about a fake PS3 on display in a Harvey Norman which consisted of a cardboard facade attached to an Xbox 360. Overnight the pictures of the display has gone viral being posted to several gaming blogs. "A fake Playstation 3 (PS3) display at a Harvey Norman outlet has left the retailer red-faced, after pictures of the bodgie setup spread virally across the web...Sitting atop two posters advertising Harvey Norman's PS3 pre-order program was a printed photograph of the console, stuck to the front of an Xbox 360."

Mark Rein of Epic games has said that Gears of War is coming to the PC eventually when Epic gets around to it. "Yeah, eventually...I don't think that's any great secret that we would like to do it on PC, but for now it's a 360 game. Eventually we'll get around to a PC version. I just don't know when." Mark explains that the "when" will be largely dependent on how long it takes for the market to have enough PCs capable of playing the reconfigured game and thus be economically viable."

Apparently the AACS copy protection system protecting Blu Ray and HD-DVD discs has been broken totally. There is also a lengthy thread over at Doom9 forums discussing this. Extremetech also has some coverage on this. "A second user has claimed to have found a method for cracking and decoding the AACS encoding protecting HD DVD and Blu-ray discs. Meanwhile, SlySoft has already begun offering beta software to "remaster" and copy HD DVDs. "Arnezami," a poster on the Doom9 forums, has claimed he has found a method to find the "processing key" used in AACS, the digital-rights-management scheme used to protect next-generation DVDs."

XbitLabs has done a roundup of 120gb Laptop HDD's for those interested in upgrading. "120GB models seem to be the most interesting option right now among hard disk drives of the 2.5" form-factor. Currently offered by all the leading manufacturers, they provide an impressive storage capacity at a rather low price. Today we will introduce to you three new models from Hitachi, Samsung and Western Digital."

HardwareSecrets has written a lengthy article describing how to use P2P application on networks behind a router. "If you built your own network using a broadband router, the router will automatically prevent any P2P file sharing program (eMule, Shareaza, etc) from working correctly on your network: it will either get a "low ID" or will be shown as "firewalled". As a consequence you will get lower transfer rates and also won't be able to initiate file downloading from users that are also "firewalled". In this tutorial we will teach you how to configure your router to correctly allow P2P file sharing programs to work."

DigitalTrends has posted a guide to some Flickr tools. For those who don't know, Flickr is a popular photo hosting service used by a lot of photographers. "There Internet is replete with sites and services offering to let you organize, manage, and share your digital photographs and Yahoo's Flickr remains an undisputed leader in the field. Partly, that's because Flicker offers easy-to-use features and boasts and enormous, active, and tremendously engaged user community."

For those interested in learning some Google power searching skills, BTXFormFactor has posted an article on that subject. For those who want some more stuff on that subject here is another article.



Somebody has modded their iPod shuffle for use underwater up to a certain depth. "That's right, SWIMMAN has turned an honest-to-goodness second generation iPod shuffle into a "100% waterproof" player capable of operation in waters up to 10 feet deep. You can't scuba with it, but it'll clip onto the back of your googles just fine if you're a swimmer. Hell you can even wear it the shower... assuming you can find something to, uh, clip it to."

PCStats has taken a look at recycling PC's and e-waste and why it is such a problem. "The components of a computer contain a long list of chemicals, metals, plastics and reclaimable materials in their make up. The hard drive for example contains all sorts of materials; some are mundane like aluminum and steel, and valuable like the trace amounts of gold on electrical connectors. Yet it's the other trace amounts of materials generally found in electronic components like lead, arsenic, cadmium and mercury that are a real concern."

An American company has developed a dual screened laptop which opens up in a similar fashion to a book. "Pennsylvania-based Estari started out as a software company but somehow ended up developing a patented dual-screen computer originally for the U.S. military and is now selling its wares to the public."

ArsTechnica has some more information on Quantum computing and how it all works. "In what passes for normal in the quantum world, a properly prepared quantum object kept in isolation from the environment will actually exist in all possible states (be they energy, spin, etc.) at once—it exists as a superposition of states. Depending on the inputs to the system, a single state will be the most probable one occupied; repeated measurements of the same, freshly-prepared system can identify this most probable state. If you think of that object as a bit, it's easy to see how calculations can be done: set it in a ground state, perform a calculation by providing an input that influences its state, and then read it. Repeat the process a few times to get the probabilities sorted, and you've done a 1-bit calculation with a quantum bit, or qubit."

It seems that ATI Vista drivers are going well and in the writers opinion ATI is in a better Vista driver situation than Nvidia. "While the project was huge, Makedon was quick to point out that the software development and testing weren't necessarily harder or more difficult than anything else they had done before; there was just a whole lot of it. ATI's team apparently planned out their development cycles so that they would be 100% ready for the OS launch and I was able to tell just how prepared the driver team was in our initial look at Vista gaming performance."

ZDNet has posted some info on IBM's Power6 chip which supposedly boasts more processing performance and less power consumed. "IBM is a major proponent of "big iron," refrigerator-size systems with numerous processors to handle many tasks simultaneously. Few customers have tasks that can occupy the full attention of these top-end machines, but the servers also can be divided into independent partitions useful for consolidating work."



Core PC Components:
Gigabyte GeForce 8800 GTS 640 MB at PenstarSys.
MSI NX8800GTX-T2D768E-HD Geforce 8800GTX at PCStats.
nVidia GeForce 8800GTS 320MB at TrustedReviews.
Mushkin XP2-8500 DDR2 2GB Memory at Technic3D.
XFX 7600GT Fatal1ty at OverclockersClub.
GeForce 8800 GTS at HardwareZone.
ECS KN3 SLI2 Extreme Motherboard at HardwareSecrets.

Cases, Cooling and PSU's:
CORSAIR HX 620W Power Supply Unit at Futurelooks.
NZXT Zero chassis at Hexus.
NZXT Duet ATX / HTPC Case at OCIA.
Ultra X-FinityT 800 Watt PSU at Modders-Inc.
Antec 500W EarthWatts EA500 Power Supply Unit at Bjorn3D.

Multimedia:
Canon EOS 400D Camera at TrustedReviews.
Sennheiser RS130 Wireless Headphones at TheTechLounge.
SteelSeries SteelSound 3H and 4H Headsets at XYZComputing.

Other/Peripherals:
Lynx-R7 2.4Ghz Wireless Optical Mouse at Madshrimps.
Logitech MX Revolution Wireless Laser Mouse at DigitalReviews.
ThermoHawk 200 IR Temperature Meter at ASELabs.



Vanity Fair has posted a lengthy article about the guys behind the Pirate Bay. "When Pirate Bay co-founder Gottfrid Svartholm first heard that there was police activity at the site's main location, he jumped in a cab and headed straight there, only to be pulled over by a police car with lights flashing and siren blaring. Svartholm's business partner, Fredrik Neij, had also been alerted to the raid in progress, and was able to back up most of Pirate Bay's files before showing up and doing a bit of "who-are-you-ing" with the invading lawmen."

Well D-Wave systems seem to have shown shown some of their Quantum computing technology after all. This article seems to have a bit more information about the actual demonstration. Another article seems to indicate that quantum chips may be available as early as 2008. Discussion about this can be found in this thread. "For the demonstration, he says D-Wave operators remotely controlled the quantum computer, housed in Burnaby, British Columbia, from a laptop in California. The quantum computer was given three problems to solve: searching for molecular structures that match a target molecule, creating a complicated seating plan, and filling in Sudoku puzzles."

DigitalTrends has posted a roundup of five value laptops. "Value laptops don't always have to mean you end up with a hunk of junk and a blinking cursor staring back at you. Great notebook computers exist out there for under $1,000, having become more and more of a reality as prices on components like processors, RAM and hard drives continue to fall. While not all computers in this price range will have Windows Vista installed on them, some are ready to update when you are."

ThinkGaming has posted some screenshots for the upcoming expansion to Battlefield 2142 - "Northern Strike".

ChileHardware has posted some pictures of Intel's upcoming DDR3 platform codenamed Bearlake. DailyTech have also posted some information on it. "According to Intel guidance, the P35 chipset can feature DDR2 or DDR3 memory, but not both at the same time. The leaked motherboard supports up to four sticks of DDR3 memory rated at 800 MHz or 1066 MHz. It will also support up to a 1333 MHz front-side-bus on Socket T, also known as LGA775 processors. LGA775 processors supported by the upcoming P35 Express-based board include Intel Core 2 Duo, Core 2 Quad and Celeron 4xx-series."

Apparently there is a warning out for a Valentines day virus which may try to infect your PC by using attachments in romatically disguised emails. ""Computer users should keep a wary eye on any romantic messages received by e-mail, as many of them could contain malicious code," said US security firm PandaLabs after detecting an increase in a worm it dubbed Nurech.A. The worm hides in emails with subjects like: "Together You and I," "Til the End of Time Heart of Mine.". People who open an attached file such as postcard.exe can end up infecting their computers."

Robert has sent in this page about "The worlds worst datacenter" which should give you a laugh, scroll down for pictures.

I once again direct you to Damn Interesting who have posted an article about the Wilhelm Scream which is a scream sound effect first recorded in 1951 but replicated many times in blockbuster movies since. "Most movie studios will add sound effects for a film during post-production, and of course it's not unusual for them to recycle sound effects from their archives. In the case of Distant Drums, six short screams were recorded in a studio and creatively titled "man getting bit by an alligator, and he screams". The fifth take was used for the alligator attack, and the others came in handy to give voice to some Indians shot during a raid."



Core PC Components:
Asus P5B Deluxe/WiFi-AP P965 Express Motherboard at PCStats.
HIS X1950 XT 256MB GDDR3 IceQ 3 iTurbo Video Card at BonafideReviews.
GIGABYTE 7600GS HDMI at Motherboards.org.
Kingston HyperX 2GB PC2-6400 at LegionHardware.
PowerColor X1550 512MB at OverclockersOnline.
ASRock AM2NF3-VSTA AMD Athlon 64 Socket AM2 Mainboard at OCInside.

Cases, Cooling and PSU's:
SilverStone Olympia OP650 650W at Phoronix.
be quiet! Dark Power PRO 850W and Thermaltake Toughpower 850W at Bjorn3D.
Spire Rocketeer VI 600w SLI Series PSU at Virtual-Hideout.
Spire Rocketeer VI 600W PSU at RBMods.
Thermalright Ultra-120 CPU Cooler at PCApex.
Xigmatek 055 Cooler at TechPowerUp.
Zalman Fatal1ty FC-ZE1 Champ1on Case at 3DGameMan.

Other/Peripherals:
Logitech G5 Laser Mouse at GamePyre.
Logitech Quickcam Ultra Vision at TechGage.
Logitech diNovo Edge at DigitalTrends.
HP Pavilion xb3000 Notebook Expansion Base at HardwareZone.




NVIDIA GeForce 8800 GTS 320MB (6 Comments) (link)
Wednesday, 14-February-2007 04:06:48 (GMT +10) - by Agg


NVIDIA have released the latest member of their GeForce 8800 video card family. This new GeForce 8800 GTS only has 320MB compared to the earlier 640MB version, making it a "value" DirectX 10 card. Our goal is to drive PC gaming to new heights by leading the DirectX 10 revolution, making this exciting next-generation technology and the GeForce 8 Series performance available to an even wider gaming audience. Delivering the 8800 GTS to lower price points is a big first step in that direction.

Coverage on Bit-Tech, Bjorn3D, Guru3D, HardOCP, Hexus (and here), HotHardware, LegitReviews, MadShrimps, PCPerspective, RealWorldBenchmarks and Tech-Report.




Wednesday Morning (12 Comments) (link)
Wednesday, 14-February-2007 03:50:06 (GMT +10) - by Agg


Happy Valentine's Day! Maybe. :)

YouTube and DMG have cut a deal to make more than 4000 hours of classic TV shows available freely online. The deal with DMG is one of the first revenue sharing agreements announced by YouTube, which eventually plans to offer a cut of advertising revenues to all users who post content.

IGN report on an interesting BF2 mod called Project Reality. In vanilla BF2, vehicles either work or they're a smoking metallic morgue, with very limited degrees of damage. In PR, it's possible to immobilise a tank by shooting out its tracks, or damage the turret to the point where it can't rotate or shoot.

Here's an unusual stained-glass window PC mod.

Paul sent in an odd idea, to use refrigerated warehouses as giant batteries. Too early in the morning to get my head around that one.

From Dale, info on proposed Apple store concepts in Australia: Not quite sure whether these have been listed, but I thought it might be one for the Apple fanboys, spotted it on Gizmodo. Incidentally, last I checked in end-November 2006, construction works are already going on at the Sydney site. Wonka-style Apple flagship proposed for Melbourne's Fun Factory site and glass-adorned Apple Store Sydney revealed. We did link the Melbourne one earlier.

HWAnalysis wonder if Vista's gaming is shooting blanks. Windows Vista boasts DirectX 10 support, along with DirectX 9 compatibility, but does that mean all your popular games still work? Unfortunately not, here's a closer look.



So we had a little rain on the weekend.







We ended up calling the SES who arrived and started digging drainage trenches which helped a lot. The AggCave ended up flooding, with about an inch in the deepest corner. No major damage as far as I'm aware.. suffice to say we are re-thinking the drainage on our property now. :) Thanks to my neighbour Kat for taking the pics!




Sponsor Specials (0 Comments) (link)
Tuesday, 13-February-2007 17:21:35 (GMT +10) - by Agg


Remember to keep an eye on our Sponsor Specials Forum if you're shopping around for a good deal. In there our many sponsors have threads, currently covering PSUs, ADSL modems, plasma screens, CPUs, camera bits, etc etc. Check 'em out!



Core PC Components:
Asus M2-CROSSHAIR Socket AM2 nForce 590 SLI Motherboard at PCStats.
BFG GeForce 8800 GTS OC 320MB at PCPer.
Biostar V7603GS21 GeForce 7600 GS V-Ranger at TechPowerUp.
Geforce 8800 GTS 320Mb at Madshrimps.
Kingston 2GB HyperX PC2-6400 at TechGage.
PowerColor X1550 512MB Extreme Video Card at OverclockersClub.

Cases, Cooling and PSU's:
SPCR's Fan Round-Up #3: 92mm Fans at SilentPCReview.
Akasa Integral LAN at Technic3D.
OCZ ProXStream 1000W PSU at Pro-Clockers.
SilverStone NS311 NAS 3.5" HDD enclosure at Modders-Inc.
Silverstone Sugo mATX DIY Small Form Factor System at HardcoreWare.

Other/Peripherals:
Pentax K10D Camera at DigitalTrends.
Microsoft Habu Gaming Mouse at HardwareZone.
KeySonic 540RF Wireless keyboard at XSReviews.
Logitech NuLOOQ navigator at TechGage.
A4 Tech NB 99 Battery Free Wireless Mouse at FutureLooks.
ThermoHawk 200 Touchless Thermometer at DVHardware.




Interesting Forum Threads (1 Comments) (link)
Monday, 12-February-2007 20:56:33 (GMT +10) - by Agg


Here's a snapshot of what's going on in some of our forums:

Behold the AMD x2K in Video Cards.
Finally I've gone Core2Duo in Intel Hardware.
Intel demonstrated a 80-core, teraflop CPU! in Intel Hardware.
Dual-core temp difference, what's yours? in AMD Hardware.
Please Explain Why AMD XP3200+ 400FSB Socket A = $250+ in AMD Hardware.
Introducing Windows Vienna >> Vista successor in 2 years in Windows Operating Systems.
Turning fans on via switches, want to make sure in Modding.
NF2 chipset lapping - how far? in Modding.
Calling all NeoPower 480 owners in Overclocking & Hardware.
Notebook Bags in Portable & Small Form-Factor.
Gaming application to demote hacking in Graphics & Programming.
So this is how my Canon lenses get made in Photography.
Canon EF 70-200 f/4L IS USM in Photography.
Your photo of the week (11 Feb 2007) in Photography.
Pinhole Problem in Photography.
MP3s, bigger impact than you think? in TV, Movies, Music & Books.
"Aura of Sauron" - a real life Tesla coil effect in Science.
Eye of Sauron in Science.
Breaking the Sound Barrier Pics in Science.
Fast-working hangover cure needed in Sport, Fitness & Health.
Why do we need sleep? in Sport, Fitness & Health.
OCAU's Plumbing for Dummies 101 in Lifestyle.
2007 NSW Pre-Election Thread in Current Events.
Do you play the "move forwards" traffic light game? in The Pub.
The Great Brisbane Cakes of the Pan Scoff of '07 in The Pub.
Valentine's Day 07 in The Pub.
I have the weirdest stalker EVER in The Pub.



IGN has taken a look at the Battlefield 2 mod Project Reality which aims to make a realistic computer Battlefield simulation. The official site of the mod including download can be found here. "The very first thing you'll notice about the weaponry is the lack of a crosshair. In the real world, floating crosshairs aren't magically displayed in front of the soldier's face (not yet, at least). Just like real life, players must use iron sight mode if they want to hit anything smaller than a zeppelin. With practice it's possible to still fire from the hip, but only at extremely close ranges."

An interesting article has been posted about an interesting case of piracy where somebody has been reposting content on Youtube with added advertisements. "All you have to do is visit YouTube, find a top rated video. Snag it. Open it with some consumer video editing software like iMovie, Final Cut Pro, Video Vegas, etc. Add your advertisement(s) and upload the finished product to YouTube with the same tags and title. If it was popular before you added your ad, it will be popular again. You get all of those gross impressions free!"

PCPer has looked at Intel's 80 core Terascale Chip and how it works. "During the Fall Intel Developer Forum in San Francisco this past September, Intel started to unveil information on its terascale processing projects. Terascale is basically defined as processing on terabytes of data on single machine requiring teraflops of power. Intel initially told us that the research being done by the terascale team was not intended for a particular product, or that it would even result in a sellable product, but as we have been getting more and more information, the likelihood of seeing this technology soon is increasing."

Paul has sent in this link about the worlds quickest electric motorcycle called "Killacycle". "The KillaCycle is the result of years of effort on the part of Bill Dube', his sponsors and team members. It is currently the quickest 1/4 mile electric drag bike in the world. Recently driver Scott Pollacheck did a record 8.76 second @ 145.44 MPH run in Las Vegas. The motorcycle is powered by 374 volts of electricity stored in 880 small, but powerful, Lithium Ion cells (batteries) provided by A123 Systems. The cells are connected to provide 7kWh of energy storage and are capable of supplying up to 1350 amps. The entire battery pack weighs just 175 lbs yet puts out about 350 horsepower."

From Duncan: I know it is a bit old but AMD has announced Quad-Core Opteron Server Chips codenamed Barcelona. There is also a forum thread which can be found here. "AMD will pitch the chip to users of high-end, commercial workstations and servers. Users could see performance improvements of up to 70 percent in database applications and 40 percent in floating-point applications compared with AMD's dual-core "Rev. F" Opteron."

It seems that Apple is planning a new superstore part of a $200 million dollar development in Melbourne. It is certainly an interesting building they have got planned. "According to design documents, a cubed-shaped Apple store, reminiscent of the company's flagship location in San Francisco, would consume the largest chunk of space within the retail plaza. It would lay adjacent to both the hotel and apartment complex, interconnecting with those buildings at the podium level by a distinct and suspended translucent space frame characterized by circular, interconnecting rings."



Core PC Components:
EPoX EP-5P965+ GLI Mainboard at XbitLabs.
DFI ICFX3200-T2R/G at HardOCP.
ABS Ultimate X8 at HardOCP.

Cases, Cooling and PSU's:
Antec Nine Hundred Mid-Tower Case at TheTechLounge.
Rosewill RCX-Z775-SL CPU Cooler at RbMods.
Zalman Fatal1ty FC-ZE1 Chassis at XYZComputing.
NZXT Zero Computer Case at TweakNews.
Bequiet Straight 500w PSU at HardwareOC

Other/Peripherals:
Logitech MX Revolution at DigitalTrends.
Logitech diNovo Edge Keyboard at OCIA.
nMedia 2.4GHz RF Wireless Keyboard w/ Trackball at Virtual-Hideout.
SteelSeries SteelSound 3H at TechPowerUp.



Edman has sent in word that Richard Branson has put up a $25 million dollar bounty for anyone who can work out a way to remove greenhouse gases from the atmosphere and therefore reduce the effects of climate change. "The prize will initially be open for five years, with ideas assessed by a panel of judges including Sir Richard, Mr Gore and Mr Tickell as well as Australian environmentalist Tim Flannery, US climate scientist James Hansen and Briton James Lovelock. "Man created the problem and therefore man should solve the problem," he said."

Yonas sent in this article about the RAAF who have offered to lend a hand to a girl who needs a heart/lung transplant. "Aimee Blakiston, 17, needs a heart-lung transplant to survive her rare disorder, known as primary pulmonary hypertension - but time is running out. After a two-week wait in intensive care without finding a suitable donor, doctors hope widening the search to the rest of Australia will improve Aimee's chances of survival. Calling on the RAAF would reduce the time it takes to get donor organs to Perth from anywhere in Australia."

Dan of DansData has posted some more letters involving protecting a hard drive from vibration, putting a hard drive to sleep, batteries and more hard drive stuff.

Scientists have developed a technique for reading intentions by looking at brain activity. "Using complex computer programs and sophisticated imaging of the brain, scientists were able to identify what each person was going to do with 70% accuracy. The research was led by Dr John-Dylan Haynes, from the Max Planck Institute for Human Cognitive and Brain Sciences in Germany, working with researchers in London and Tokyo. The results were published in the online edition of Current Biology."

Tweaktown have spotted a black Xbox 360 at a game show in Taipei. "Unfortunately we couldn't talk to anyone during the show as there was nobody there but at least you know the rumored black version is indeed alive and real!

PCMech has taken a look at advanced backup strategies targetted mainly for business but I suppose any concerned consumer could employ these methods. "Backups are the single most important system maintenance task. So important, developing and implementing an effective backup strategy should be the first thing on your checklist once you have a fully functioning environment. In this article I am not going to harp on how important scheduled backups are to your business data (you should already know this), rather how to develop an effective strategy."

Todays timewaster is a pretty simple and well known, Tetris type game but for legal reasons the creator calls his clone "N-Blox" although the gameplay is identical. I almost got 100 lines while playing yesterday so maybe you should give it a shot to try to beat me! Remember, the blocks get faster and faster as you play.



Core PC Components:
Corsair TWIN2X2048-8888 Review at NeoSeeker.
Gigabyte 965P-DQ6 Rev 3.3 Motherboard at TweakTown.
OCZ DDR2 PC2-6400 ATI CrossFire at TechSpot.
Kingston HyperX PC2 6400 Low Latency Memory at HardcoreWare.

Cases, Cooling and PSU's:
Silverstone TJ09 Temjin Tower Case at Madshrimps.
Rosewill RCX-Z775-EX HSF at OverclockersOnline.
Gigabyte 3D Rocket II Cooler at OverclockersCafe.
Zalman CNPS9700 NT CPU Cooler at 3DGameMan.
Noctua NF-S12 & NF-R8 Fans at BurnoutPC.
Thermalright SI-128 HSF at SilentPCReview.
Noctua NC-U6 Chipset Cooler at TweakNews.

Other/Peripherals:
Rock Pegasus T12 Laptop at BIOS.
Razer DeathAdder Gaming Mouse at Phoronix.
Sony Ericsson W880i 3G WALKMAN Phone at HardwareZone.
Dopod's Perfect Mini Notebook at HardwareZone.



Core PC Components:
XFX GeForce 8800 GTX at PCPer.
ASUS EAX1950PRO 256MB at SharkyExtreme.
A-DATA DDR2 1066+ 2 GB Kit at TechPowerUp.
Sapphire Radeon X1050 at TrustedReviews.
ASUS P5W DH Deluxe Motherboard at Motherboards.org.
Biostar T-Force 550 Motherboard at PenstarSys.
Gigabyte GA-N680SLI-DQ6 (NVIDIA nForce 680i SLI) at HardwareZone.

Cases, Cooling and PSU's:
FSP Epsilon 700W PSU at HardwareZone.
Bluegears b-Cool 120mm Fan at Modders-Inc.
X-Gene Mini HTPC Enclosure at Virtual-Hideout.
Swiftech Apogee GT CPU Water-Block at LegitReviews.
Vizo Starlet UV LED Fan at Cooling-Station.
NZXT Precise 650 Power Supply at Futurelooks.

Multimedia:
Razer Barracuda AC1 Sound Card at OverclockersClub.
HT Omega CLARO 7.1 Channel Sound Card at Bjorn3D.

Other/Peripherals:
Logitech MX Revolution Wireless Laser Mouse at ThinkComputers.
Brando USB Chiller & Warmer at TechArp.
Toshiba Satellite U200-161 at TrustedReviews.
Twinhead Durabook D14RI at TechGage.



Thanks to Matt who sent in most of the news in todays post.

Google has officially released financial information about their purchase of Youtube including the actual amount that was paid. "EVERYONE suspected the investors, founders and early employees of YouTube made tidy sums when the video-sharing site was bought by Google for $US1.65 billion in stock late last year. But until Wednesday, few knew just how tidy those sums were. The answer, which Google delivered in a filing with the Securities and Exchange Commission, is now in - and the sums are big enough to spark a new wave of envy across Silicon Valley."

Somebody has won £100,000 by following clues over the internet. "Andy Darley from the UK was one of 50,000 players who took part in the alternate reality game, Perplex City. Gamers from 92 countries have solved clues on the web and around the world in a quest for the Receda Cube, an "artefact" buried in a hidden location."

According to CrunchGear, Microsoft might be offering a Zune Phone in the same fashion of the Apple iPhone. "If this all fits together, it looks like MS is working on a mobile WiMax-enabled Zune Phone, which would have download speeds of up to 2Mbps, fast enough for the Xbox-to-Zune streaming we've heard about, and fast enough for just about anything else the Zune Phone might be used for."

Apple is set to release a gaming console "Shoe" to rival the big three consoles from Microsoft, Nintendo and Sony. "We have all heard of the latest and greatest products by the major players in this field; Microsoft with its XBOX 360, Nintendo with it's Wii, and of course Sony with its PS3. Now Apple, Inc wants a piece of the apple pie, and enters the gaming market with its gaming console called Shoe."

TheTechReport has taken a look at Asus's Vista ready motherboard and what new features it brings to the table including built in nand flash for Readyboost, Sideshow support, remote and TPM. "Asus' Vista Edition motherboard extras do a good job of highlighting some of the new functionality offered by Microsoft's latest operating system. More importantly, they add unique capabilities you won't find bundled with any other motherboard. In a market populated with largely cookie-cutter designs that don't vary much from manufacturer to manufacturer, that's a very good thing."

Damn Interesting has posted a new article about the PEPCON disaster where a large amount of surplus ammonium perchlorate and other chemicals exploded. "At that time, PEPCON was one of the only US producers of the chemical ammonium perchlorate, a key ingredient in the rocket fuel used for space shuttle boosters and Titan missiles. This white granular compound is a powerful oxidizer, and its purpose is to accelerate rocket fuel combustion. Also present at the facility were bulk quantities of other hazardous materials used in manufacturing, such as hydrochloric acid and nitric acid."

Todays timewaster is from Matt, Maelstrom is a freeware asteroids clone on steroids with better graphics, sounds and some other improvements. Although it is not web based the files can be downloaded (around 800kb) and don't require an installation



Core PC Components:
HIS Radeon X1650 XT IceQ Turbo and Radeon X1650 XT iSilence II at HotHardware.
Mushkin XP2-8500 2GB DDR2 RAM Kit at PCApex.
OCZ DDR2 PC2-9200 FlexXLC at TechSpot.
ASUS Striker Extreme vs. P5N32-E SLI at LegionHardware.
Epox EP-AF550G Pro at PCStats.

Cases, Cooling and PSU's:
PC Power & Cooling Silencer 750 PSU at LegitReviews.
Cooler Master CM Media 280/281 Case at 3DGameMan.

Multimedia:
512MB USB 2.0 MPEG4/MP3/DVR Player at RBMods.
Steinberg Cubase 4 at BIOS.

Other/Peripherals:
Ubuntu 7.04 Feisty Fawn Herd 3 at Phoronix.
TrackMania United at IGN.
Sony VAIO VGN-C2SL at TrustedReviews.
HP Compaq nc6400 at TrustedReviews.
HP OfficeJet 6310 printer at TrustedReviews.



PCPer has posted some information on future Nvidia driver developments including DX10 SLI support. "Another issue that arose during our testing was outlined in our Vista Gaming Performance article. Both ATI and NVIDIA's first release Vista drivers were not up to par with the performance we have seen on Windows XP, and NVIDIA was much farther behind of the two. The NVIDIA Forceware 100.54 release that was available on the Vista launch day lacked support for SLI, had a sluggish hi-resolution OpenGL implementation and the HDTV support was basically crippled. "

Wongsta in reply to the other XP optimization guide has sent me this link of a better optimization guide which goes in more depth. I appreciate users doing this so if you see anything posted and think you can find something better on the same topic, send it in or post it in the comments for others who are interested. "This is more complete, although both are just as good. I thought this one was better until i saw there were 5 pages to the blog post...."

Tyrone has sent in this page showing an absolutely awesome computer setup of Dutch entrepreneur Stefan Didak. "People have asked me to list some specs on the systems in the home office. I will make an attempt at that but am not sure how up to date I can keep it since there are expansions, upgrades, changes, and quite a lot of enhancements taking place every few months."

Xbiz has taken a look at FBI and their data mining (possible NSFW banner ads) which they have admitted to. "When authorities have a court order and an Internet service provider is unable to isolate a suspect's IP address because of technical reasons, the FBI said it uses a broad stroke wiretapping technique that allows agents to investigate and assemble the activities of thousands of Internet users at one time, according to a report on CNET News."

TrustedReviews has taken a look at Panasonic's ToughBook toughened notebook and some of it's features that makes it so tough. "The ToughBook line is split into two sections – Fully Rugged and Semi-Rugged, or as the guys out in Japan referred to them, Field Mobile and Business Mobile. The fully rugged notebooks are pretty hardcore devices that can work virtually anywhere, like the CF-29 and the CF-19 which I reviewed recently. These machines can take an excessive amount of abuse and keep coming back for more. The semi-rugged notebooks are very different – these can take a few knocks and bashes, but can't withstand the serious abuse of their big brothers."

Today we have two timewasters, one of them is this sheep reaction game where you try to tranquilize the sheep that tries to escape. The other is Rails of War where you need to build a train with weapons and kill the enemies which are out to get you.



Core PC Components:
Corsair XMS2 Dominator PC2-10000 at TweakTown.
Buffalo Technology FireStix PC2-8000 at PCApex.
HiS Radeon X1950 Pro ICEQ3 at Guru3D.
Asus P5W64 WS Pro 975X Motherboard at PCStats.
ASUS Striker Extreme at LegionHardware.
ASUS Striker Extreme at XbitLabs.

Cases, Cooling and PSU's:
NZXT Duet PC Case at ThinkComputers.
Thermaltake Bach VX at TechPowerUp.
Ultra X-Finity and X-Pro 800W PSU's at Bjorn3D.
Sunbeam Quarterback ATX Chassis at Virtual-Hideout.

Other/Multimedia:
Kodak EasyShare C875 at TrustedReviews.
Okami for the PS2 at TrustedReviews.
Panasonic HDC-SD1 at DigitalTrends.
Logitech diNovo Edge Bluetooth Keyboard at TheTechZone.
Laplink PCmover at BIOS.



For those who are on the East coast and are interested you can check out the BOM Radar Loop for the storm we are experiencing right now.

DailyTech has posted an interesting article about extending the Vista activation grace period to 120 days without any cracks. This allows somebody to potentially run any Windows Vista edition without a product key for 120 days. "Unlike other methods that freeze the activation countdown timer, extending the trial to 120 days requires no hacking, cracking or illegal third party files. All one needs to do is log into Windows Vista with administrator rights, launch the command prompt and type in: slmgr –rearm. After a restart, the countdown timer will have reset to "43200 minute(s) (30 day(s)." Windows Vista will allow you to perform this operation a maximum of three times."

For those who want to play it safe and stick with XP, here are some optimization tips for Windows XP. "I thought that now that I've already moved one of my PCs over to Vista, and the second one will be moving over next week, it'd be nice to pull all of these tips into one single guide for all of you who know better and are sticking with XP! I've also updated these tips based on the feedback received through comments."

The Chinese anti satellite test has raised concerns over space debris and the danger to other satellites. NYTimes has a nice picture which gives you an idea of what is happening. "Scientists fear that the number of objects in space means that a collision with a craft or an orbiting satellite is now inevitable, leading to a chain reaction and a cascade of collisions."

The Tech Republic has posted ten Vista myths ranging from the genuinely logical to crazy FUD. "Now that Windows Vista has officially launched and is available to consumers, everybody's talking about it. Unfortunately, a lot of what I'm hearing--from both Windows fans and the ABM (Anybody But Microsoft) crowd--needs to be taken with a grain of salt. In many cases, what the information lacks in accuracy, it makes up for in sensationalism. But how do you sort through all the hype and get a real picture of what the new OS will and won't do for you?"

A study has shown links between action games and improved eyesight. I wonder how many people will now use this as an excuse to relax and play some BF2? "The study - overseen by Daphne Bavelier, a professor of brain and cognitive sciences at the university - examined the eyesight of non-video gamer students at the university (a tall order to find in this day and age) and tracked changes that took place after they played either Unreal Tournament or Tetris several hours a day over the course of a month."

According to ExtremeTech AMD will be one year behind Intel in the race to a 45nm process. "Computer processor maker Advanced Micro Devices Inc. has made test chips using next-generation techniques and is on track to launch those products in the second quarter of 2008, the company's new manufacturing chief said. AMD, the No. 2 computer processor supplier behind Intel Corp., also said it will hit a key production milestone in the next few months when output of chips using current state-of-the-art gear surpasses production of those made with older techniques."

With all the talk of space junk and other crazy space stuff I thought that this article might be interesting. It is about project West Ford which aimed to create a ring of little antennas around the Earth. "The US Military looked to space to help solve their communications weakness. Their solution was to create an artificial ionosphere. In May 1963, the US Air Force launched 480 million tiny copper needles that briefly created a ring encircling the entire globe. They called it Project West Ford. The engineers behind the project hoped that it would serve as a prototype for two more permanent rings that would forever guarantee their ability to communicate across the globe."




Game Demos (4 Comments) (link)
Wednesday, 7-February-2007 19:41:09 (GMT +10) - by Agg


Here's a quick peek at some of the latest game demos on AusGamers Files.

Supreme Commander (1.1GB!): Developed by Chris Taylor, creator of Total Annihilation, the RTS that defined a genre, Supreme Commander offers a unique storyline, innovative gameplay and infinite multiplayer battles online. Grab it here from Internode if you prefer. There's a gargantuan thread about this long-anticipated game here.

Battlestations: Midway Multiplayer (598MB): Battlestations: Midway is a real-time 3D tactical/strategy game that adapts the naval battles of the Second World War. It introduces how the naval warfare changed during WW2 - from the dreadnaughts protecting the memory of Battle of Jutland to the forerunners of modern carriers.

Inferno (487MB): "Infernal" tells the story of Ryan Lennox with a terrific tempo. You're a top intelligence agent, but also a devil straight from hell. You use the latest hitech gadgets, hack computers, fight hand-to-hand or provide cover fire. And when all this becomes insufficient, let yourself use your supernatural infernal powers.

Steel Fury Alpha (214MB): Events in the game are based on the offensive operation, conducted by the Red Army from May 12 to 28, 1942. In the course of German counterattack, begun 17 May 1942, three Soviet Armies were surrounded and forced through fierce fighting to leave from the "meat grinder" of the "Barvenkovskiy Kotel".

UFO: Afterlight (442MB): UFO: Afterlight is a mixture of squad based tactical action and global strategy with the gamer controlling the actions of elite ground troops, and the running and construction of an intricate network of interlinking bases while collecting resources.

Europa Universalis 3 (132MB): Europa Universalis III delves deeply into the areas of exploration, trade, warfare and diplomacy.

Sam and Max Episode 2: Situation Comedy (73MB): Talk show host Myra Stump has gone berzerk! Sam & Max head down to the WARP TV studio to find out why she's holding her audience hostage. But getting onto Myra's stage isn't going to be easy. First the Freelance Police will have to prove they're worthy of fifteen minutes of fame.

Stronghold 2 (253MB): The demo allows you to play one campaign, which is spread across three missions. This should give you a taste of the game. The demo also contains a tutorial which we recommend playing first, especially if you are new to Stronghold games. It isn't too long and explains the game's main concepts.

Xpand Rally (348MB): This single player demo features three tracks, set in Nevada, Poland and Kenya, with arcade and simulation modes and two different cars to choose from. Winning races allows the player to buy enhanced parts, such as super nitro, v-tech chip and many more to make his car even more powerful.

Live for Speed S2 v0.5V (117MB): UPDATES in v0.5V: Sound : Improved car engine and other sounds, added gear whine etc. One extra car sound is now played (now 5 including your own car). Sound now plays at low speed, if replay at 0.5 or 0.25 speed. Skid / scrape sounds are now bounded to reasonable level. Now generated at 100 Hz resolution - same as physics.

Armed Assault (886MB): ArmA is a first person tactical military shooter with large elements of realism and simulation. This game features a blend of large-scale military conflict spread over large areas alongside the more closed quarters battle. The player will find himself thrust in the midst of an engaging and expanding storyline, fighting against smart, aggressive enemies who will continually provide a challenge over a massive landscape.

More demos here. Keep on top of the gaming scene in our Games forum.



Blogcritics has posted a guide on how to record video in Linux with some tools that you may not know about. "You need two pieces of software to accomplish this: xvidcap to capture the video and Avidemux to edit the movie and add a soundtrack. You may also need Audacity to shorten the audio file used for the soundtrack."

Hexus has interviewed Pat Patla, AMD's head of the workstation and server division. "We grill AMD workstation and server head honcho Pat Patla on AMD's imminent quad-core Opterons, when they will be arriving on desktop PCs, and whether they can really challenge Intel."

Kurtis sends in word of this article entitled 5 Things You Need to Know About SLR Lenses which may interest the photographers out there. "The next most common question (I mean next literally, as in directly after the previous question) is "what lens should I buy?" Well, that's a tricky question because there simply is no one-size-fits-all lens. My goal in this article is to give you some basic knowledge about lenses that will help set you on the path to lens buying goodness, or if you're like me, indecisiveness. Hey, it's a start."

TechArp has posted an article about understanding water cooling for those who don't know too much about the subject. There is also some information on the same subject in our wiki for those who want to read more. "So, you're getting tired of your processor's and graphics card's stock coolers and you start thinking, "What next can I try?". The answer is simple - get an after-market replacement cooler! But which one, you may wonder."

I got an interesting email from Luke mentioning D-Wave systems who seem to claim that they have some usable quantum computing technology. "We are D-Wave Systems, Inc. The Quantum Computing Company. D-Wave is the world's first — and only — provider of quantum computing systems designed to run commercial applications. Please join us in February as we demonstrate a technological first: an end-to-end quantum computing system powered by a 16-qubit quantum processor, running two commercial applications — live.""

System 76 are making Ubuntu based ultra portable notebooks in stark contrast from the Vista based notebooks out there now. More information can be read here. "It's small, it's light it, can last about 9 hours with extra battery. It looks a lot like ultraportable MacBook, has a nice user interface and reliability of Ubuntu Linux. System 76 Darter ultraportable notebook may be a great choice if you don't want Windows anymore and are looking for Linux laptop instead."

Some Bittorrent trackers in Russia have been shut down although the Russian police deny they are behind the closure. "Several BitTorrent trackers in the Tomsk region in Russia have been shut down. The reason for the takedowns is still unclear. Some suggest that the cybercrime division of the Russian police, also known as "Department K" is behind it. Others think that it is a drastic measure to decrease bandwidth usage by Tomsk's local ISP."



Core PC Components:
GelL DDR2 PC 9280 Memory Review at Technic3D.
Galaxy GeForce 7300GT PCI-E x1 Graphics at TweakTown.

Cases, Cooling and PSU's:
Scythe Katana 2 CPU Cooler at Pro-Clockers.
OCZ ProXStream 1000W PSU at Virtual-Hideout.
XClio Stable Power 460w PSU at TweakNews.
Thermaltake Ruby Orb CPU Cooler at ThinkComputers.
Zalman Fatal1ty FC-ZV9 Dual Heatpipe VGA Cooler at PCApex.

Multimedia:
Plantronics Voyager 510 USB Bluetooth Headset at FutureLooks.
Squeezebox 3 at PCFrags.

Other/Peripherals:
Pertelian X2040 LCD at XSReviews.
U.S. Robotics USB Telephone Adapter at BIOS.
ATI Open v. Closed Drivers at Phoronix.




Modding Competition Winners (0 Comments) (link)
Tuesday, 6-February-2007 20:19:38 (GMT +10) - by slamaa


Congratulations to GAM on first place, Philbee on second place and Odje on third place in the first OCAU Modding competition. We had 13 contestants fight it out in just over two weeks with many stunning mods.

Special thanks to PULSE PC for the modding prizes and Agg for OCAU gear.

You can check out the worklogs of the winners and other contestants here or have a look at the discussion here.



Former Soviet premier Mikhail Gorbachev has asked Bill Gates to lay off a teacher facing detention over software piracy. "Former Soviet leader Mikhail Gorbachev on Monday asked Microsoft co-founder Bill Gates to intercede on behalf of a Russian teacher accused of using pirated software in his classroom. In an open letter, Nobel Peace Prize winner Gorbachev said the teacher, Alexander Ponosov, from a remote village in the Urals, should be shown mercy because he did not know he was committing a crime. "A teacher, who has dedicated his life to the education of children and who receives a modest salary that does not bear comparison with the salaries of even regular staff in your company, is threatened with detention in Siberian prison camps," read the letter, posted on the Internet site of Gorbachev's charitable foundation www.gorby.ru."

Somebody has patented an upside down mobile phone who says that it is more ergonomic for texting people this way. Patent documentation can be found here. "The new design repositions the keypad above the screen and ensures that most of the handset rests in the palm of the hand for improved support and control."

CodingHorror has posted an interview with a guy who helps run SneakerNet which uses a very unusual method to transfer data. "In the old days, sneaker net was the notion that you would pull out floppy disks, run across the room in your sneakers, and plug the floppy into another machine. This is just TeraScale SneakerNet. You write your terabytes onto this thing and ship it out to your pals. Some of our pals are extremely well connected—they are part of Internet 2, Virtual Business Networks (VBNs), and the Next Generation Internet (NGI). Even so, it takes them a long time to copy a gigabyte. Copy a terabyte? It takes them a very, very long time across the networks they have."

It seems that Geforce 8800 users still have no Vista WHQL drivers. "Let's also consider how NVIDIA has marketed their 8800 series GPU. Checking NVIDIA's PR page, we find more than a few mentions of "DX10" or "Windows Vista." One, two, three, four, five. In all fairness, these are not all in reference to the GeForce 8800 specifically, but a lot of the press releases make a big deal about Windows Vista and DX10 support."

NASA has posted a list of 181 things to do on the moon, for those going sometime it could be worthwhile to print off the list and take it with you. "If you woke up tomorrow morning and found yourself on the moon, what would you do? NASA has just released a list of 181 good ideas. Ever since the end of the Apollo program, "folks around the world have been thinking about returning to the moon, and what they would like to do there," says Jeff Volosin, strategy development lead for NASA's Exploration Systems Mission Directorate. Now, NASA is going back; the agency plans to send astronauts to the Moon no later than 2020. "So we consulted more than 1,000 people from businesses, academia and 13 international space agencies to come up with a master list of 181 potential lunar objectives.""

ExtremeTech have taken a look at Vista performance after an upgrade or clean installation. "In a recent article, we kicked around the idea of dropping a Vista upgrade over an existing Windows XP installation. Windows Vista's Setup program—the multitude of code that installs the operating system—doesn't copy files and wriggle the new operating system atop the old one, resulting in a mishmash of both, as was more or less the case with prior Microsoft OSes. Vista's compartmentalized installation routine actually copies an image of Vista onto the hard drive and then plows through things like hardware detection and configuration."

TechwareLabs has taken a look at the process of purchasing a PC and why things other than the price are important. "At some point in time most of us have had to purchase a computer. Regardless of whether it was a laptop or a desktop price was a factor in the purchase. Price plays the dominant role in brand selection, component selection, timing of the purchase, and much more. It is our advice ,however, that consumers start to look beyond price and into factors such as: 1. TCO (Total Cost of Ownership), 2. Value, 3. Performance..."



Core PC Components:
Gainward 8800GTX at XSReviews.
Corsair Dominator 2gb memory kit at PCStats.
Asus EN8800GTX at HotHardware.
ASUS EN7950GT and ASUS EN7900GS at XBitLabs.

Cases, Cooling and PSU's:
Cooler Master CoolViva Pro VGA Cooler at HardwareZone.
BeQuiet Straightpower at BurnOutPC.
Noctua NH-U12 HSF at Atomic.
ASUS V-60 HSF at LegionHardware.

Multimedia:
Logitech FreePulse Wireless Headphones at DigitalTrends.
Samsung i600 Smartphone at OCWorkBench.
Logitech Z-5500 Digital speakers at Atomic.

Other/Peripherals:
ASUS WL-500W SuperSpeed N Router at TechGage.
Logitech LX 710 Cordless Desktop at Modders-Inc.
Dell's XPS M1210 laptop at TechReport.




OCAU Job Search (0 Comments) (link)
Tuesday, 6-February-2007 15:04:03 (GMT +10) - by Agg


No, I'm not hiring. :) But we've partnered with Recruit.net to add a new section to OCAU, a Job Search engine. It currently has nearly 30,000 jobs gathered from various agencies across Australia. You can search by role and location, so check it out:



jobs.overclockers.com.au


Consider this a bit of a Beta while we iron out any wrinkles, so let me know if you have any problems with it. Comments in this thread please!



IGN has interviewed the producer of Okami, a highly acclaimed game for the PS2 with very unique visual aspects. "Originally the Director wanted to create a realistic looking world, but we had to give up on this concept as we were not able to realise the level of detail we wished for given the constraints of the hardware. One day an art designer came up with the brush painting style, we all liked it and it became the final style. Therefore I can say that team members did not talk to decide the direction but an inspiration of a designer stimulated the director's sensitivity and the art as we know it today was born."

James has sent in this awesome photo of Perth Australia Day celebrations which managed to become NASA's Astronomy Picture of the Day. "Sometimes the sky itself is the best show in town. On January 26, people from Perth, Australia gathered on a local beach to watch a sky light up with delights near and far. Nearby, fireworks exploded as part of Australia Day celebrations. On the far right, lightning from a thunderstorm flashed in the distance. Near the image center, though, seen through clouds, was the most unusual sight of all: Comet McNaught."

Bjorn3D has looked at some of the most anticipated games of 2007 with pictures so you can see what you might be expecting. Notable additions include S.T.A.L.K.E.R, HL2 Ep2 and Spore. "2006 was a great year for gamers, bringing us some great and innovative games. But everything has to end and, as we all know, every ending means a new beginning. It is now time to raise our heads, look forward into the distance and try to figure out what the future holds for us and what we should expect to see on our screen in 2007."

TechArp has upgraded their BIOS optimization guide with a number of new features since the last time I linked it. It is a good resource for those who want to tweak their BIOS but doesn't know where to start.

OCIA has posted a mainstream overclockers PC building guide for those who might want to try out overclocking but don't want to fork out the cash. "We have a set budget of $1,300 and a goal of piecing together a very overclockable, well-rounded machine. We will describe each component below and give our reasons for selecting it to be used in our guide. This guide follows the assumption that you already have the basic components such as a monitor, keyboard, mouse and speakers."

Bleckers has sent in this page with pictures of a robot that somebody has built. The page is not in English but the pictures work fine. "It's a highly detailed (though still work in progress) model of a robot from Laputa: Castle in the Sky. The attention to detail is amazing. The page is Japanese, but the pictures are enough."

HardwareSecrets has posted an article about what's inside a broadband router. "Broadband routers are more popular each day and thanks to the launching of highly integrated controller chips today a broadband router needs only very few components to be manufactured – which is great to reduce the price of this device. Let's see how a broadband router looks like inside."

And finally we have an interesting video of what is known as an Ice shove. Defanently an interesting phenomenon, I suppose it could also be quite dangerous in the right circumstances.



Core PC Components:
XFX GeForce 8800 GTX at Hexus.
Intel Core 2 Duo E4300 at AnandTech.
ASUS M2NPV-VM Motherboard at Motherboards.org.
Abit NF-M2 nView GF 6150/430 mATX Motherboard at HardcoreWare.
abit AW9D-MAX Intel 975X Motherboard at PCPer.
Western Digital WD1600AAJS: 160GB Single Platter Drive at AnandTech.

Cases, Cooling and PSU's:
GlacialTech Silent Blade 80mm Cooling Fan at FutureLooks.
Micro-ATX Case roundup at AnandTech.
iStar Nitro AX Full Tower Computer Case at PCStats.
Tuniq Tower 120 CPU Cooler at AnandTech.

Multimedia:
Fujifilm FinePix S9600 camera at BIOS.
ATI Theater 650 TV Tuner at AnandTech.

Other/Peripherals:
Qstik EVOQ Bluetooth DSP Headset at LegitReviews.
Razer Tarantula Keyboard at TechPowerUp.
Promise VTrak J300s at AnandTech.



This article takes a look at the case of Julie Amero who could be convicted of up to 40 years in jail because of a pornography pop up incident on a computer in a classroom she was teaching in. More information on the story can be found here. Thanks to Id3ntity for the links.

Here is an interesting page with some unusual pictures which mess around with your head. Many of them are illusions that look like one thing but after a while they look like something else.

Phoronix has written up an interesting article about overclocking the natural way. By this he means using freezing cold temperatures during a blizzard to cool his PC. Interesting concept but I don't know how much it will take off in Australia. "The weather hitting Michigan has caused extreme cold, massive wind gusts, and a horde of snow, which has left the western part of Michigan under a Blizzard warning until Saturday night with this vicious weather expected to continue through the remainder of the weekend. With the temperatures dropping, it was not until Saturday afternoon we determined to make the best of this opportunity by overclocking with the help of Mother Nature."

Those who want to see some pretty pictures you can check out the guy who was commissioned to do the Vista wallpapers and some of his other work. If you are interested specifically in the Vista imagery, there is an interview with him including his thoughts on the whole process.

Here is an awesome video of the Guys from Top Gear doing what they do best - destroying cars which is always fun to watch.



Core PC Components:
Kingston 2x1GB PC2-9200 & PC2-9600 DDR2 at Virtual-Hideout.
Intel Core 2 Duo E4300 overclocking at NordicHardware.
Foxconn 7950 GT OC 512MB Video Card at TheTechLounge.

Cases, Cooling and PSU's:
Zalman 9700LED CPU Cooler at TechGage.
SilverStone Element 500W at OverclockersOnline.
Antec P180B Casing at BurnoutPC.
Scythe Katana II at Pro-Clockers.
Gigabyte 3D Aurora 570 Case at OverclockersCafe.
In Win F430 Xtreme Series ATX Computer Case at TweakNews.

Other/Peripherals:
Uniblue SpeedUpMyPC 3.0 at RBMods.
evoltec FightBoard, FightMouse and Gamepad Precision at NordicHardware.
AuzenTech HDA X-Plosion DTS Connect Sound Card at ExtremeMhz.
Apple AirPort Extreme at DigitalTrends.



The H5N1 strain of bird flu has been detected in the UK in some commercial turkey farms. "The virus strain that killed about 2,500 turkeys on the British poultry farm was identified as the highly pathogenic Asian strain, similar to a virus found in Hungary in January, the Department for Environment, Food and Rural Affairs said. It was the first time the deadly H5N1 strain was found on a British farm. "

It seems that somebody is working on a Wii operating system lookalike. "I made this program one night when I was really bored. Since I don't have the money to buy a Wii, I decided I was gonna re-make the interface on my computer, and make it launch my favorite games. Of course not having a Wii, I needed a resource to get images, see how the interface works, sounds, and music. I turned to YouTube. After looking at a bunch of videos, I went to work. It all started with a blank white screen, and now here it is today, looking great."

Beyond3D has posted an article about emergent technology. "Back in November, we published an interview primarily focused on Emergent's business and market positioning with their VP and Technology Evangelist, Mike Steele. Since then, we've had the opportunity to ask questions to two other members of their staff: Dan Amerson and Randy Spong. This time around, we're focusing on the technology behind the Gamebryo engine and its various tools and extensions, including Metrics Elements."

Techspot has posted a high end PC buyers guide which now includes Vista, Quad Core and DX10. "With deals, price cuts, and the winter buying season upon us, this would seem like a perfect time to empty our wallets and make an upgrade or build a new PC, especially if you are a big spender. We have put together a special high-end PC buying guide for the New Year that includes a $2000 "standard deluxe" configuration, a heftier $3000 "Fully Loaded" system, and an additional "Dream Machine" with no virtual price ceiling."

Hexus has posted a video about Intel VPro and what it does and how it can be useful.

Microsoft has admitted to a flaw in Windows Vista speech recognition. Thanks Nick for the link. "Microsoft has admitted that the speech recognition feature in Windows Vista could be used to hijack a PC running the operating system. The company said in a posting on the Microsoft Security Response Centre blog that an issue has been identified in which an attacker could use the speech recognition capability to cause the system to take "undesired actions". "While it is technically possible, there are some things that should be considered when trying to determine the threat of exposure to your Windows Vista system," the posting said."

This video of an awesome suspension system was posted in OCAU IRC. The video is in French but you should still be able to get the idea of what it is on about.

Todays timewaster is Trick Blast Billards. "A Billiard game you have to do a trick shot between levels. Each level has a time limit. Challenging game in my opinion."




Sidewindr's Watercooled Monster (8 Comments) (link)
Monday, 5-February-2007 13:11:13 (GMT +10) - by Agg


Here's an impressively-finished watercooled PC from Sidewindr. I suppose once you've made the decision to put a couple of big radiators on the top of your tower, you may as well go the whole hog, with eight 120mm fans. :)



Click for the PCDB entry! (16 pics)





Core PC Components:
Sapphire Radeon X1950 GT 256MB at HardwareZone.
ASUS Commando at TweakTown.

Cases, Cooling and PSU's:
Arctic Cooling Freezer 7 Pro at GideonTech.
nMedia HTPC 200BA Enclosure at Virtual-Hideout.
Antec P180B Casing at BurnoutPC.
Thermaltake Big Typhoon at SilentPCReview.
RAM Cooling Shootout: The ThermalTake Cyclo vs. The VIZO Armada at FutureLooks.

Multimedia:
Pertelian X2040 USB external LCD display at DansData.
SanDisk Sansa e260R at ECoustics.
Soap MP4 Player at PCFrags.
MONDO XL7000 Home Entertainment System at ECoustics.
iRiver Clix at ECoustics.
Otterbox for iPod Nano at ThinkComputers.
Canon Pixma iP4300 Photo Printer at ECoustics.
Onkyo TX-SR804 A/V Receiver at ECoustics.
Philips BDP9000 Blu-ray Disc Player at ECoustics.
Toshiba 47LZ196 Regza 47-inch LCD HDTV at ECoustics.

Other/Peripherals:
Logitech MX Revolution Cordless Laser Mouse at Hardware-Pacers.
Kristanix Software's Password Protector 2006 at Bjorn3D.
Asus G1 Laptop at ECoustics.
Dell Inspiron E1405 Laptop at ECoustics.



Congratulations to CrazyNuts who is now a father after the birth of his daughter. "Zarah Sibella (First and middle name) was born on the 02/02/07 at 3:02pm weighing in at 7p 4o (3.2kg) and 51cm long"

ViaArena are running a competition to find the best VIA based case mod and some of the ones on the page are pretty awesome and funny. Some of the mods you have probably already seen (ie the Bender mod) but some might be new to you.

PCMech has posted an article about using proxies to surf the internet. Useful for anonymity and getting around censorship. ""Proxy servers, commonly called proxies, offer a whole different approach towards protection of privacy. They act as relays between your computer and the locations on the Internet that you visit. When you point your browser at a web site through a proxy server, your browser does not contact the web site directly. Instead, it sends the request to the proxy server to fetch that web page. The proxy server, in turn, sends the request to the web site, fetches the web page, and sends it over to your browser. As far as the web site's records go, you never visited the site.

Hitachi are now making self contained water cooling units for dual Opteron processors. "Takeshi Nakagawa of Hitachi, Ltd. designed the dual CPU watercooling thermal solution. Fluid passes through one CPU water block to the next, and is capable of handling 240W of heat (2 x 120W). Concerning the reliability of the system, and the potential for fluid leakage. Hitachi selected tubing which minimizes vapor transmission loss, and resists deterioration."

Martin sends in word of the Australian release of the Xbox HD-DVD player. According to the site it is launching on March 29th and will cost $249 AUD. "I just got back from tea and biscuits with Jeremy Hinton, from Xbox Australia (yes, the tea was lovely). The topic of discussion? The local release of the 360 HD-DVD player. I'll spare you the techy bits, since that's been covered to death by our earlier hands-on impressions, and move straight to the more pertinent local information: - The HD-DVD add-on launches on March 29 - It'll be AUD$249 - The first shipment will come bundled with...King Kong. It's cool. You don't have to watch it."

PCPer has compared Nvidia and ATI graphics cards on Windows Vista. "For our look at Vista and gaming performance, the new DirectX 10 with a completely new graphics driver subsystem is the most notable change. DirectX 10 adds support for geometry shading (or rather working on geometry in the same way pixels have been for years) and requires hardware developers to move to a unified shader architecture. You can get a LOT more detail on DX10 and the changes that NVIDIA has made to their GPU architecture because of it with the GeForce 8800 series of cards by taking a look over my GeForce 8800 GPU review."

Todays timewaster is from Matt with Hover Tanks. Seems similar to a game I used to play on my Windows 3.11 machine.



Madshrimps has taken a look at this awesome case mod where a guy turned his regular PC case into an entertainment center. "Guest writer Olivier tackles this high end enclosure, building an XBOX 1 game console inside, a small TFT, a truckload of LEDs and custom made PCB to control them all. Read on to find out how he turned a run of the mill Thermaltake Kandalf into an entertainment center."

HardwareZone has taken a look at Intel's next gen 802.11n wireless which is set to appear in future Centrino notebooks. "On the 23rd January 2007, Intel announced their next generation Centrino WLAN chipset for notebooks, codenamed 'Kedron', marking their entry into the high speed Draft N wireless race. Kedron was initially supposed to be part of 'Santa Rosa', Intel's upcoming Centrino mobile chipset that is not due to be launched for another quarter, but Intel has revealed that the new Wireless WiFi Link 4965AGN chipset will be available almost immediately with updated Centrino Duo (Napa Refresh) models."

BigBruin has taken a look at some popular audio formats and their charasteristics. "Outside of the government and the military, the computer world uses the most acronyms. This is especially true for the names of audio formats. There are dozens of formats, each with its own reason for being and with its own strengths and weaknesses. But what do all of those names mean? And how do you deal with an audio file that you're not familiar with? This TechTip looks at some popular audio formats and some of their characteristics."

LegitReviews has posted a guide to install Vista on a RAID 0. "Recently, many of the users on the LR Forums want to install their first RAID array while others want to know more about Microsoft Windows Vista. I thought I could knock out two birds with one stone as I just happen to be upgrading my personal system with some new hard drives in RAID 0 and a fresh installation of Windows Vista Ultimate 32-bit. So, read on to see how to set up and install Windows Vista Ultimate on an Intel Core 2 Duo system using RAID 0."

Carlos has sent in word of GamerZines who release several free Gaming magazines online downloadable in PDF. "Issue 2 of the free PC games magazine brings you a great preview of S.T.A.L.K.E.R, the long awaited radioactive shooter, plus a massive review of 2007's first great RTS, Maelstrom. We've also got an exclusive interview with the developer of Enemy Territory: Quake Wars and an exclusive preview of The Lord of the Rings Online. Which barely leaves room to mention, the gaming on Vista feature, the reviews of WoW: TBC, Star Trek & Armed Assault or the previews of Vanguard & Fields Ops. Or even to mention the £600 of graphics cards we've got to give away."

PCMech have taken a quick look at two different Desktop search programs for Windows XP, possibly useful for those who don't want to upgrade to Vista. "Ever feel like you can not find that file you were working on yesterday? Or you misplaced the family vacation photos on the computer? Well this article will not be about organization, which is important in its own right. Instead, for today's Freeware Frenzy, I'll be pitting two desktop search programs against each other to see which emerges as the best. So sit back and read "Desktop Search Head to Head: Windows Desktop Search vs. X1 Enterprise Client.""

Phalanx has sent in this video of a unusual car racing game where you control the speed of the car with your voice.



PC Components:
G.Skill 2x1GB F2-6400CL4D-2GBHK DDR2 Memory Kit at Virtual-Hideout.
AMD AM2: NVIDIA vs ATI, midprice vs premium at Hexus.
ASUS P5B-E at HardOCP.

Cases, Cooling and PSU's:
SilverStone CFP51 Aluminum 5.25" to 3.5" Bay Converter at 3DGameMan.
Enermax Infiniti 720w PSU at XSReviews.
Ultra ChillTec Thermal Electric CPU Cooler at Modders-Inc.

Multimedia:
ViewSonic VG2230wm LCD Monitor at BIOS.
C-Media Oxygen HD sound cards at TechReport.
Slim Devices Squeezebox at TechGage.
Tom Bihn ID Lapton Bag at XYZComputing.

Other, Gaming and Peripherals:
Joytech Control Center 540C at TrustedReviews.
Linux 2.6.20-rc6 Kernel Performance at Phoronix.
Fedora LiveCD 7 Test 1 at Phoronix.
Saitek X52 Pro Joystick at IGN.
Evesham Solar Storm Vista PC at Hexus.
Rayman Raving Rabbids for Wii at RBConsoles.
Microsoft Habu Laser Gaming Mouse at Technic3D.



Brad sends word of this article about Windows Vista upgrades and why they are economical and how to do them. "Windows Vista, in my opinion, is a big improvement over Windows XP in many ways. But the new operating system is distinctly overpriced. The list price of the "full" (not "upgrade") version of the most expensive edition, Vista Ultimate, is $399.95 USD, with a street price around $380. That gold-plated retail figure is only possible because Microsoft long ago achieved monopoly pricing power in the PC operating system market."

Eric has sent in this Vista installation and tweak guide from installation to drivers and optimizations.

HardwareSecrets has posted some information about setting up an ad-hoc wireless network without the need of a wireless router or wireless access point. "A lot of people don't know that if you run Windows XP or Windows Vista it is possible to build your own wireless network at home or office without using a wireless broadband router or a wireless access point, saving some bucks. In this tutorial we will show you step-by-step how to build this kind of wireless network, also known as ad-hoc."

ThinkComputers has interviewed Booth Babe Kat Garrow about what it is like to be one. "With the thousands of products being shown at CES what better way to show them off than with a beautiful woman! Ever wondered what it is like to be a booth babe? Well we were able to sit down with Kat Garrow, a 19 year old booth babe and she was able to answer some of our questions..."

Ambush has sent us information about Ubuntu Studio, a modified version of the Ubuntu Linux distribution aimed for multimedia use. Coincidentally Lachlan sent me info about Ubuntu MMC which aims to be used on HTPC's. It he says that it will include many codecs which are not normally bundled with Ubuntu and a front end is under development.

Thomas linked us with this hilarious Japanese spa prank (NSFW). I feel sorry for the people who were pranked.



Core PC Components:
Gainward Bliss 8800 GTX at Technic3D.
Sapphire X1650 Pro at PCApex.
Super Talent 2 Gb PC2-6400 4-4-3-8 DDR2 at OCIA.
Corsair Dominator Memory at PCPer.
abit NF-M2 AM2 Motherboard at Bjorn3D.
First look at Biostar and ATi's RS690G at PCStats.
DFI LANParty UT ICFX3200-T2R/G Mainboard at XbitLabs.

Cases, Cooling and PSU's:
SilverStone TJ09 Case at XYZ Computing.
Antec Nine Hundred Case at PCFrags.
SunbeamTech Freezing Storm at Pro-Clockers.
Ultra XVS 600W PSU at TechGage.
Spire Fourier IV CPU Cooler at Pro-Clockers.
NZXT Zero Full Tower Aluminum Chassis at BigBruin.
Cooler Master Aquagate Viva Liquid Cooling System at XbitLabs.
CoolIT Systems Eliminator Cooling System at Virtual-Hideout.
NZXT Duet HTPC case at TechGage.

Multimedia, Gaming and Peripherals:
SteelSound 4H Gaming Headset at ThinkComputers.
SteelPad 5L mousemat at XSReviews.
Pro Evolution Soccer 6 at Technic3D.
Logitech G15 Gaming Keyboard at TechArp.
Razer Tarantula Gaming Keyboard at Overclockers Club.
Logitech NuLOOQ Navigator at TheTechLounge.



TecheBlog has posted some some super expensive gadgets which "probably shouldn't have been made". My favourite one is the $765 2Gb USB drive, it is shiny. "At $310,000, the Vertu Signature "Cobra" is encrusted with "precious gemstones — one pear-cut diamond, one round white diamond two emerald eyes and 439 rubies.""

A real flying car is in the works designed for saving people from burning high-rises or rescuing soldiers. The current prototype can fly around a meter off the ground and future versions are planned to be marketed by 2010. "X-Hawk and its smaller version, Mule, might one day offer the same capabilities as helicopters, but without the serious operating limitations -- like exposed rotors -- that helicopters face in urban terrain."

Lifehack has posted a page explaining Linux virtualisation within Windows using the free version of VMWare. "There are many reasons people are hesitant to try Linux. The biggest of these reasons is that installing Linux generally requires people to do a list of difficult and unfamiliar tasks. However, I am going to introduce "virtualization" which is a fancy term for running Linux like any other program in Windows."

A poll conducted by the website ReadWrite Web has concluded that 55% of voters regularly or always fake their identity online. "After 511 votes so far, an astonishing 55% of respondents say they regularly or always use fake Web identities. Just 12% of people said they always use their real identity."

DailyTech has posted a workaround for a clean Vista install using the upgrade disc. "This workaround allows users to perform a "clean install." The process is a bit tedious, but is not hard at all to complete. Users have to perform these simple steps to perform a clean install of Vista without a previous version of Windows installed with an upgrade DVD"

Mark has sent in Midomi which supposedly can use your voice to track down music that you like. "Midomi.com makes it fun and easy to find and discover music and people. For the first time, you can use your voice to instantly connect to your favourite music, and to a community of people that share your musical interests. Listen to voices, see pictures, rate singers, send messages, buy music, and more."

Here is a funny video of some students playing a prank with a dismantled stove and a man inside. Here is another funny video inspired by the documentry film "Super Size Me". It is entitled "Super Size Me - With Whiskey" - hilarity ensues.



Core PC Components:
Intel Core 2 Quad Q6600 at HardwareZone.
AMD Athlon 64 X2 5000+ 65nm Brisbane at HotHardware.
ASUS Commando Motherboard at TBreak.
EPoX EP-AF550G-Pro-G NV6100-430 mainboard at OCWorkBench.
Asus Commando Motherboard at Hexus.
Gainward Bliss 8800GTS 640MB Golden Sample at TweakTown.

Cases, Cooling and PSU's:
Hiper Type R 730W PSU at NinjaLane.
Rosewill RCX-Z2-EX CPU Cooler at RBMods.
Thermalright HR-07 memory cooler at Legion Hardware.
Xigmatek AIO-S80DP Self-Contained Watercooling Heatsink at FrostyTech.
Tagan TurboJet TG1100-U95 1100W PSU at ViperLair.
In Win Alpha 360 mATX Case at BigBruin.
Antec Fusion HTPC Case at 3DGameMan.

Multimedia:
Nikon D40 Digital SLR Camera at HardwareZone.
Brother Fax-1560 at BIOS.
Fujifilm FinePix S9100 Digital Camera at XYZComputing.

Other/Peripherals:
Logitech G25 Racing Wheel at OCIA.
Ideazon FragMat Mouse mat at XSReviews.
World of Warcraft: The Burning Crusade at TrustedReviews.




More Forum Articles (1 Comments) (link)
Friday, 2-February-2007 12:05:05 (GMT +10) - by Agg


Here's a few more interesting articles in the forums:

Bleckers has been modding his Netgear DG843G router for improved performance: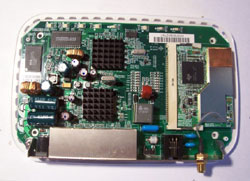 Digamma made a digital picture frame from an old laptop: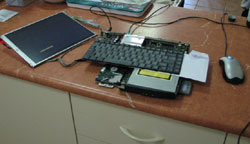 dVenator's project involves foot controls for gaming! I wanted them for games that just have way too many keyboard controls.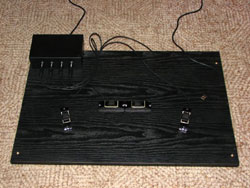 GooSE shows us how to make our own PCBs on the cheap: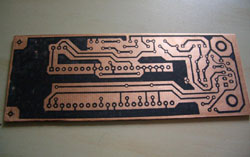 Finally, Deltoid has made an interesting directory-mirroring program called FolderMirror.




Early Friday Morning (5 Comments) (link)
Friday, 2-February-2007 03:05:42 (GMT +10) - by Agg


A little catchup news from me, some stories I've been meaning to post for a few days.

Here's a little more on Intel's recent 45nm news, on Legit-Reviews, ZDNet, TGDaily and WashingtonPost. The key to the breakthrough is the use of materials that limit the leakage of electrical current, a problem that had become increasingly vexing as the size of transistors shrunk. Both Intel and IBM said they would use metallic elements instead of silicon dioxide as the new insulator.

Another company releases another SATA Solid-State Disk.. this time it's A-Data's 128GB version. I reckon in a year these things will be very widespread, can't wait.

News.com have a photoshoot inside ILM's datacentre, used for rendering movies and special effects for Lucasfilms.

The BBC is embracing Internet TV with a new on-demand iPlayer service. The BBC is the first traditional TV station in the world to offer all its TV shows on demand and over the internet.

eBay are apparently going to disallow the sale of virtual goods from MMORPGs. However Second Life is exempted. Second Life publisher Linden Lab has tried to make it clear on multiple occasions that its product is not a game, at least not in the same sense of that The World of Warcraft is. Actually I spent about 15 minutes trying to explain the whole Second Life economics/concept to some non-techy people over dinner tonight, it was quite a mind-blowing experiece for them I think. :)

Speaking of MMORPGs, Eroda sent word that Vanguard: Saga of Heroes has a hands-on preview at Gamespot. Sigil's long-awaited massively multiplayer online role-playing game looks as if it will live up to its epic billing, but what's it like to play?

If you thought changing a SocketA CPU cooler was a nerve-wracking task, how about changing the cooling system on a space station. Removing thermal covers over the connections, the astronauts carefully relocated the fluid lines and tested the new attachments for a sure fit before replacing the insulating covers.

Fox has served YouTube with a subpoena demanding to know the identity of people uploading entire episodes of "24" and "The Simpsons". The "24" episodes in question actually appeared on YouTube prior to their primetime January 14 premiere on the Fox broadcast network, which spread four hourlong episodes of the hit drama over two consecutive nights.

Wired report on the resurrection of Concorde's ghost. Despite this precedent (and half a dozen even less successful attempts to put supersonic passenger jets into service), two US companies now think they can make high-speed flight commercially viable. The trick, it seems, is to focus on the richest of the rich.




Thursday Afternoon Vista + News (9 Comments) (link)
Thursday, 1-February-2007 16:27:49 (GMT +10) - by Rational


Peter has sent in that the ABC is spreading into Second Life. They among other corporate entities like Telstra and Tourism Australia are building islands within the online game. "Companies are recognizing the huge marketing potential of the three-dimensional world, where people escape their own existences to live a different virtual life, and are racing to set up shop there and in other virtual worlds. ABC New Media manager Abigail Thomas moonlights on Second Life as Abi Goldflake. Ms Thomas says the site's 3 million residents will be able to visit the ABC's island, which is in the shape of the broadcaster's logo, in a few months. "We think there are real opportunities in Second Life to connect with our audiences in new and innovative ways," she said. "It's a new platform, it's a growing platform. We think there are great ways to educate, inform and connect with people in Second Life.""

A game publisher has claimed that Vista will break 90% of games. Thanks Dobly for the link. "The announcement of Vista isn't even a day old as reports of not so rosy Vista scenarios are surfacing. One of them could put a question mark behind Microsoft's claim that the company went above and beyond to fine-tune Windows Vista to common mass-market usage scenarios. Alex St. John, chief executive of game publisher WildTangent, said that Vista is not compatible with the mast majority of games on the market today and accuses Microsoft of lacking of consumer and developer understanding."

The Techreport has revamped their system guide for Windows Vista on a whole bunch of price points and purposes. "Windows Vista requires new drivers, especially if you're looking to run the 64-bit version of the operating system, so we've scrutinized our hardware selections for proper driver support."

Viperlair has posted their Windows Vista primer to help you to choose one of the many versions of Vista out there. "As much information as there is about Vista, there is also as much misinformation currently floating around, so lets see if we can sort through it all and help you make an informed decision on what to get. Should you get Vista if you already have XP? That's a bit out of the scope of this article and worthy of an Editorial all of it's own. This article is a quick and dirty look at the different versions of Vista and will assume you have decided you have an interest in purchasing Vista."

Somebody over at Metku has modded a MIDI keyboard. The motivation behind the mod was that the original casing was plain ugly. "New keyboard needs to be flat, because TFT monitor will be placed on top of it. Internal speakers of the keyboard can be removed. I am not using this keyboard to play sounds, only to send midi data to computer."

TechReport has taken a look at Vista's new licensing and what is means for us. "Part of the problem is that Microsoft has, for some time now, been moving slowly but intentionally toward a new model for consumer operating systems sales—one more like the software licensing practices of the corporate world, where licensing is clearly understood by all parties to be "permission to use" rather than any kind of ownership. The distinction here may be a fine one in theory, but it is easily spotted in practice. In the past, the average Joe "owned" a copy of Windows much like one owned a paperback book or an album on CD."



PC Components:
Foxconn FV-N79GM3D2-HPOC GeForce 7950 GT at HardcoreWare.
Sapphire Radeon X1950 XTX at HotHardware.
Corsair Twin2X 2048-8888C4DF DDR2 Ram at RbMods.
abit NF-M2 nView at TechFear.
Epox EP-5P945 Pro Express Motherboard at PCStats.

Cases, Cooling and PSU's:
Zalman ZM600-HP 600W Heatpipe PSU at PCStats.
2th Max GPX 750 Watt Power Supply at Modders-Inc.
BeQuiet Dark Power PRO 850 Watt PSU at Guru3D.
Thermaltake LANBOX Case at Virtual-Hideout.
Moneual MonCaso 932B HTPC Case at XYZComputing.
Swiftech Quiet Power P180 at Motherboards.org.
Thermalright SLK-948U Heatsink at FrostyTech.
Akasa EVO 120 AK-920 Low Noise Heatsink at FrostyTech.

Multimedia:
Samsung YP-T9 MP3 Player at DigitalTrends.
Logitech Z-10 PC Speaker System at DigitalTrends.
Fujifilm FinePix S9600 at TrustedReviews.

Other/Peripherals:
Saitek Eclipse Keyboard at GamePyre.
Logitech diNovo Edge at OverclockersOnline.
Microsoft Xbox 360 HD DVD Drive at HardwareZone.
Coolermaster X Craft External Hard Drive Enclosure at Madshrimps.
Windows Vista at TrustedReviews.
iOne Gemini R16 Keyboard and Mouse Combo at OverclockersClub.



---
Advertisement:


All original content copyright James Rolfe.
All rights reserved. No reproduction allowed without written permission.
Interested in advertising on OCAU? Contact us for info.