March 2007
Intel Next-Gen CPU's: Penryn and Nehalem (0 Comments) (link)
Saturday, 31-March-2007 20:47:38 (GMT +10) - by Rational


Some more details of Intels next generation of processors, codenamed "Penryn" and "Nehalem" are emerging. So here is a roundup of what we know so far....

A look at Penryn, Nehalem and Intel's Future @ Bit-Tech - Say goodbye to the northbridge, because Nehalem will integrate the memory controller into the CPU core. Intel is finally ready to do what AMD has been doing for years with the K8 architecture - incorporate an on-die memory controller, to lower memory access latencies, reduce power consumption of the whole platform and make designing future motherboards far easier.

Intel drops Nehalem bomb. Integrated memory controller and graphics to come in '08 @ Hexus - Integrated memory controllers, new system architectures, boosted Core microarchitecture performance were just some of the topics covered. Read on to find out how Intel is planning to execute its CPU roadmap for the next 18 months, and why some of it might come as a shock.

Intel Next Generation CPU Technology - Penryn and Nehalem @ PCPer - Intel took time today to share some very interesting information on the upcoming Penryn core as well as the 2008 architecture known as Nehalem that is the first to bring on-die memory controllers and on-die graphics to Intel CPUs!

Intel Next-Gen Penryn and Nehalem Details @ HotHardware - Intel has disclosed more details regarding their upcoming 45nm High-K Penryn and Nehalem processor cores. We've got the full scoop along with some pertinent slides and explanation of the new features and technology Intel has in store for the next couple of years. "Roughly two years ago, Intel talked about their proposed "tick-tock" product strategy which entailed the shift to a new process technology followed by an enhanced or entirely new microarchitecture approximately every year. Today we have more details regarding 2007's "tick", the Penryn core, and next year's "tock", the Nehalem core which also all ushers in significant changes with Intel's platform architecture as a whole."

Intel Penryn and Nehalem New Details @ TechGage - Intel today unveiled new information regarding their upcoming Penryn and Nehalem lineup. We are taking a look at what was discussed, including ballpark performance increase figures, benefits of the SSE4 instruction set and additional facts about their integrated memory controller and graphics processor.

Intel's Gelsinger reveals new Penryn details @ Techreport - We've known for a while the basic outlines of Intel's plans for future processors built on its upcoming 45nm fab process technology, but Intel exec Pat Gelsinger filled in more of the picture in a press conference today. Chief among the revelations were some reasons why the 45nm Penryn chips are, Gelsinger said, "not just a simple die shrink," and more specifics about Nehalem, the chip based on the next-generation microarchitecture that will follow Penryn.

If I had a Hammer: Gelsinger details Nehalem @ Techreport - Intel's Pat Gelsinger unveiled some basics about Nehalem for the first time today, and in doing so, he called it the first truly dynamically scalable microarchitecture. We don't yet know entirely what that means, but Gelsinger predicted the character of the architecture will become clearer as Intel discloses more about it. Here's what we know about Nehalem now.

Intel Penryn and Nehalem 45nm Processor Update @ Legit Reviews - Intel has more than 15 45nm Hi-k product designs in various stages of development, and will have two 45nm manufacturing fabs in production by the end of the year. With Intel ramping up their 45nm process they took the time to brief the media today and in turn we have combined their slides and news summary to bring you some coverage that is easier for the enthusiast to understand.

Penryn Core New Features @ Hardware Secrets - Penryn is the codename for the core that will be used by Core 2 and Xeon CPUs based on Core microarchitecture manufactured under 45 nm process. Besides the new manufacturing process, this new core will bring some new features that we will be explaining in this article. We will be also show you the latest Intel roadmap with what Intel will release up to 2010 and will be also talking briefly about the next microarchitecture from Intel, codenamed Nehalem.



Mitsimonsta sent in word of Intel's next gen CPU codenamed Penryn. There is a thread discussing this here. Penryn's back end boasts two major advances over its predecessor. First is a new radix-16 divider that offers a 2x performance improvement on division operations vs. Core 2 Duo. The fast divider also speeds up a range of operations that depend on the divider hardware, like the square root function. Penryn's SQRT operation is 4x the speed of Core 2.

HardcoreWare have posted an article about the 5 best and worst products from Microsoft. Interestingly XP and Vista is not on the list anywhere and unsurprisingly Windows ME is there. According to our web stats, if you are a reader of this site, there is a 96% chance you're using a Microsoft OS. So you know as well as I do that love 'em or hate 'em, Microsoft is still the best choice for most people to have on their desktop PC's right now. Microsoft does more than just operating systems of course, and this is where they have to work even harder to win customers over. Some Microsoft products have been famously bad, while others have been very good. Some of Microsoft's initiatives are simply taken for granted, which is why I decided to do a writeup on what I think are some of the best and worst product in the infamous company's history.

Attackers have exploited a zero day flaw in Windows. The hole in the Windows animated cursor, which was flagged in a Microsoft advisory Thursday, has moved from a targeted attack to one that is widespread, said Johannes Ullrich, chief research officer for the Sans Institute, which also issued an advisory. Attackers also on Thursday launched a Trojan spam that dupes users into thinking it's an IE 7 beta, according to a Sans advisory. The Trojan uses the same file name as Microsoft's legitimate IE 7 betas, making detection more difficult, Ullrich noted.

A British school is using PSP's to help teach French, History and Geography. TEACHERS ARE starting to use Sony Playstation Portables as a way of teaching kids French, history and geography. Staff at Holyhead Secondary in Handsworth, Birmingham, were given two weeks' training in using the handheld gadgets as teaching tools.

Hexus have posted part 1 of an interview about AMD Live! and what it is on about. Having trouble understanding what exactly AMD LIVE! is? Dave Everitt ran through it with us at CeBIT 2007, and there's so much to it we needed two shows. In this first part, we learn that AMD LIVE! is like a big online book of coupons for free stuff.

ICANN has rejected the .xxx domain after a vote 9-5 against the move. "ICM's response does not address (the ICANN Government Advisory Committee's) concern for offensive content and similarly avoids the GAC's concern for the protection of vulnerable members of the community," ICANN stated in the meeting. "The board does not believe these public-policy concerns can be credibly resolved with the mechanisms proposed by the applicant." ICANN also noted that ICM's proposal could raise significant compliance issues with law enforcement agencies around the globe, many of which have different laws governing pornography.

A large section of the river Thames is now covered with mesh WiFi access. The River Thames' lower reaches in central London are now home to a Wi-Fi hotzone. Service stretches 22 kilometers (about 12.5 miles) along the banks, from Millbank near the Houses of Parliament in the west to the Millennium Dome in Greenwich to the southeast. The network, called Thames Online, is provided by the local Global Reach Group using equipment from Proxim Wireless -- specifically, the company's ORiNOCO AP-4000MR mesh access points -- about 100 were installed.

Damn Interesting have posted a new article about the SS Eastland which rolled over due to interesting circumstances. At a pier on the Chicago River on 24 July 1915, as the passenger steamer SS Eastland prepared to embark across lake Michigan, chief engineer Joseph Erickson grew increasingly concerned about his ship's demeanor. While the long line of passengers strolled up the gangplank, the engine room crew pumped water into the ballast tanks to keep the ship and its shifting load on an even keel. But the Eastland was being more persnickety than usual on that particular morning, seemingly intent on leaning a bit to one side or the other.

Todays timewaster is Skywire where you need to control the cable car though levels with obsticles. I got to level 18 so aim to beat that :).




Melbourne OCAU Meet: Belgian Beer Cafe Bluestone: Final Call! (0 Comments) (link)
Saturday, 31-March-2007 16:45:38 (GMT +10) - by Rational


There is a Melbourne OCAU meet tonight at the Belgian Beer Cafe Bluestone. Details can be found in this thread including how to get there and other vitally important details like the beer selection.

Details:
When: 31st March from 6pm onwards (tonight)
Where: Belgian Beer Cafe Bluestone, 557 St Kilda Road, Melbourne
How: This thread
Beer Selection: This thread

Here is a Google Maps link of the Belgian Beer Cafe for those who like to navigate that way.

Any questions can go in this thread or you can PM Manol or Remote Man who are organising the meet.




Sydney Harbour Bridge Photography (0 Comments) (link)
Saturday, 31-March-2007 16:26:30 (GMT +10) - by Rational


Here is even more great photography coming from our Photography Forum. These all come from the big thread with various photos celebrating the 75th anniversary of the Sydney Harbour Bridge.



Remember, if you have some nice photography or have seen some send it to news@overclockers.com.au to get our attention.



Core PC Components:
Super Talent T1000UX2G5 DDR2-1000 (2 x 1 GB) Dual Channel Memory Kit at OverclockersClub.
Crucial Ballistix Tracer PC2-6400 DDR2 2GB Memory Kit at ThinkComputer.
Kingston HyperX PC2-9200 DDR2 at PCFrags.
NVIDIA nForce 680i LT SLI at HotHardware.
Sapphire X1950 GT at TechPowerUp.

Cases and Cooling:
Antec NSK2400 HTPC Case at TechGage.
Antec MX-1: Actively Cooled External HDD Enclosure at SilentPCReview.
CoolIT Systems RAM Fan at 3DGameMan.
Thermalright HR-03 Plus 8800 VGA Cooler at PCPer.
Lian Li PC-A16b at TechPowerup.

Multimedia:
HP LaserJet P3005x at TrustedReviews.
ADS Instant Video To Go USB H.264 Encoder at EverythingUSB.
Samsung SyncMaster 206BW Widescreen 20 Inch LCD Monitor at FutureLooks.

Other/Peripherals:
Razer Pro|Click v1.6, Pro|Tones m100 and m250 at 3DXtreme.
Ultra 425W Backup UPS at 3DGameMan.




Friday Afternoon #2 (21 Comments) (link)
Friday, 30-March-2007 17:37:10 (GMT +10) - by Agg


ExtremeMHz took a look at ReadyBoost, a feature of Windows Vista. Before I get to the details of this new feature, I would like to say that it is personally the one feature this expensive OS has to offer that happens to be designed with the budget user in mind.

If you're after (ahem) "a seriously dope mix of deep groovy tracks" which is apparently "seriously jazzy" then Trilby recommends you grab some of these from sleepinggiant, although right now the links don't seem to work. Okely dokely then.

TechWareLabs compared a couple of Xeons. So what's the difference, which one is better, and why is Xeon still around if multiple cores do it faster? The answer is not so easy.

Here's a nice little mini folding farm, just added to the PCDB.

Feartec sent in a couple of links about some upcoming CPU price cuts, here and here. Intel might be the current CPU champ, but AMD's not throwing in the towel. Both companies are expected to announce significant price cuts next month on their existing processors, ahead of quad-core introductions.

XbitLabs checked out the dual-core price war between Intel and AMD. In April we will witness a tremendous price drop on dual-core Intel and AMD processors. We decided to take a look at the future and check out our comparative testing of the most popular dual-core CPU models that become even more attractive after the upcoming price-list corrections.

Tech-Hounds looked at three Radeon X1950 Pro video cards, from Gigabyte, MSI and Sapphire.

Matthudson spotted these handy directions from Google Maps. Take note of direction 20 and pack a towel.

Several people sent word that new ATI drivers are out, in 64 and 32-bit. Phoronix have some thoughts about them.



Domonic has sent in info about Earth Hour, an initiative for Sydneysiders to turn off their lights to save power for one hour tomorrow night. People not living in Sydney are still encouraged to take part in it. At 7.30pm on 31 March 2007, we are inviting Sydneysiders - businesses and individuals - to turn off their lights for just one hour, Earth Hour, as a sign of their commitment to reduce global warming.

Billme sent me this link with a video interview with some people from Internode games network. The interview includes some interesting footage of their datacentres where their game and other servers are held. If you want to see "what is on the inside" and the humming of servers zoom to about 9min30secs into the video you will see Kinglsey showing a small part of the Internode datacenter. This is a secret location, somewhere in Adelaide.

ThinkGaming have taken a look at the Xbox 360 Elite which is coloured black. Well it's finally here! After all of the rumors the black Xbox Elite system is here! It was officially announced this morning by Microsoft. The Xbox Elite system will feature a black chassis, 120GB hard drive, HDMI port, black wireless controller, and black Xbox Live headset. Only thing missing from this is the HD-DVD drive instead of the normal DVD drive, but hey we can't have everything. Read on for more information and hi-res images of the system and accessories!

HardcoreWare have posted some opinions about Video Card Naming Schemes and how confusing they can be. I am of the opinion that video card naming and numbering schemes are now created to purposely confuse and mislead the consumer. I'm all for having selection, but things are starting to get ridiculous.

DigitalTrends have heat tested the Apple TV with interesting results. There were two major issues I had with the Apple TV when I first tested it. The primary issue is the somewhat disappointing picture quality when using HDMI cables. This was probably the most baffling because HDMI is considered superior to component cables; component cables being the only other way to connect your Apple TV to a television.

TheTechZone have posted their thoughts on the state of the Internet. The Internet wasn't developed to be a dangerous place. It wasn't developed for spammers/scammers which Australia-based Marshal's Threat Research and Content Engineering Team estimates will represent up to 90% of the email by the end of the year. It wasn't developed for you to use to buy/sell stuff on eBay, Amazon and the tens of thousands of web-based storefronts. It wasn't developed for folks to put dumb/dumber and viral ads on for you to download from YouTube. It wasn't developed so you could buy/sell/steal music, videos, movies from iTunes, Real, Napster, radio stations, TV networks, Hollywood and the myriad of indie sites.

TechARP have posted version 5 of their Workstation graphics comparison guide. " These days, there are so many workstation graphics card models that it has become quite impossible to keep up with the different configurations. Therefore, we decided to compile this comprehensive guide to over 90 workstation graphics cards. We hope this comparison will provide an easy reference for those who are interested in comparing the specifications of the various workstation graphics cards in the market as well as those already obsolescent or obsolete.

Maxit have posted some interesting results of a survey which says that people who use Intel processors were less intelligent than those who use AMD processors. It makes sense as a lot of big businesses and novice users buy from large companies like Dell who only recently have offered both AMD and Intel products. It is good for a laugh and curiosity though, don't take it too seriously Intel people :).

Von Stalhein sent in todays timewaster, 5 Minutes to Kill Yourself where you have 5 minutes to find a way to kill yourself in an office environment.



Core PC Components:
Foxconn 8800GTS 320MB Overclocking Edition at TheTechLounge.
HIS X1950Pro IceQ 3 Turbo at Hexus.
MSI P6N SLI Platinum at Bit-Tech.
Ultra X-Finity 800W Power Supply at RBMods.
MSI NX7900GS-512MB at TBreak.
EVGA nForce 680i SLI 775 A1 Motherboard at LegitReviews.
Seagate 7200.2 160GB Notebook at TechGage.
Biostar TForce P965 Mainboard at XBitLabs.

Cases and Cooling:
Arctic-Cooling Accelero S2 at LegionHardware.
Antec Nine Hundred Ultimate Gamer Case at Modders-Inc.
ThermalTake Tai-Chi M+ notebook cooler at DVHardware.
Cooler Master CoolViva Pro at OverclockersOnline.
Enermax Uber Chakra Full Tower PC Case at 3DXtreme.
RaidSonic ICY BOX 2.5" & 3.5" IDE HDD Enclosure at Virtual-Hideout.
Xclio A380 Super Tower ATX Computer Case at TweakNews.

Multimedia:
Adobe Creative Suite 3 at TechGage.
Logitech FreePulse Bluetooth Headphones at BlueTomorrow.
Samsung LN-S2651D HDTV at DigitalTrends.
Plantronics .Audio 910 Bluetooth Headset at LegitReviews.
Edifier e1100 Multimedia Speakers at HardwareZone.
Microsoft Windows Vista at ByteSizedReviews.

Other/Peripherals:
OCZ Equalizer Gaming Mouse at TechPowerup.
Alienware Area-51 7500 at HotHardware.
Ideazon Reaper Gaming Mouse at OverclockersClub.
OCZ Equalizer Mouse at OverclockersCafe.
Saitek Pro Gamer Command Unit at OverclockersClub.
Lognetmedia ML-903 ICON 2000DPI Laser Mouse at OverclockersClub.




Slipperyskip's Decomatic Model 12b (11 Comments) (link)
Thursday, 29-March-2007 14:31:57 (GMT +10) - by Agg


Slipperyskip has been busy, with another beautifully finished PC:



CLick for the PCDB entry! (6 pics)


I also note it's in the Intel People's Choice Awards for PC designs. It's worth checking out the various entrants and even having a vote.



Hardcoreware have posted some info about power consumption of the PS3 during folding as the PS3 could turn out to be a good contender for folding farms as price decreases. We were the first to give the full scoop on power consumption in today's consoles, so we broke out the trusty old watt meter to find out how much power is being sucked by the PS3 while folding. I had feared the worst, as the Cell processors must be working at their full potential doing these calculations.

If you have some old PC's you want to get rid of here are some other ways of disposing it safely. Computers are one of those things which have its novelty wear off pretty fast. I find myself upgrading several components of my system every year on a regular basis, in order to keep up with the technological evolution (though often it feels like a revolution rather than an evolution). Even then, every three years or so, I usually end up buying a completely new system. Upgrade is not always a viable solution. As your system grows old, most of its components are no longer compatible with the latest available on the market.

Matt sent in this about a phone with a built in projector. The projector contains three lasers, a DLP chip and a power supply and measures about 1.5 inches in length. With the projector, the cell phone can beam DVD-quality video onto a screen or a wall, thereby allowing it to serve as a video player or a television. By using the projector, the actual "screen" size can be much larger than what a person would get by using the LCD panel integrated into the phone. The chip inside the phone, in fact, could drive images for a widescreen television.

Jami noted some interesting results from when trying to search for an Espresso machine he accidentally mistyped it and went to this search. I went searching on google.com.au for an espresso machine. Unfortuantely I couldn't spell and typed in 'expresso machine'. Check it out. May not be work safe if your work url filtering picks up on words. :p

DigitalTrends has posted a interview with the gamer "Fatality". Professional gaming is something many guys and gals wielding an Xbox 360 controller or PC mouse can only dream about when Monday rolls around and they head off to their day jobs. For Johnathan Wendel, who goes by the gaming handle "Fatal1ty," gaming is actually a full-time career.

It seems that drivers for ATI's X1950GT are not compatible with Vista even though the card is certified for Vista. Surprisingly, yes. One would have thought that Vista certification is at least as stringent as Windows XP, if not more stringent. But ATI has apparently managed to certify their graphics card without a working driver. That is probably an industry first.

Todays timewaster is Bloons where you need to pop as many balloons with the set number of darts. I got up to level 45 without unlimited darts so try to beat that :)



Core PC Components:
ABIT Fatality FP-IN9 650i-SLI Motherboard at Virtual-Hideout.
EVGA 680i LT SLI Motherboard at Motherboards.org.
Gigabyte N680SLI-DQ6 680i Motherboard at OCNZ.
ASUS M2A-VM Motherboard at HardwareSecrets.
Abit IN9 32X-MAX at Neoseeker.
nVidia nForce 680i LT SLI Chipset Preview at TweakTown.
HIS Radeon X1950 Pro IceQ3 512Mb AGP Video Card at Madshrimps.

Cases and Cooling:
Kingwin JET eSATA/USB External Drive Enclosure at BigBruin.
Noctua NF-S12 & NF-R8 Fans at GideonTech.
Lian Li PC-343B Modular Cube Case at PCApex.
Lian Li PC-B20A Aluminum ATX Case at BenchmarkReviews.

Multimedia:
Sony Cybershot DSC-T100 at
SteelSound 3H Headset Evaluation at TechFear.
NZXT ADAMAS Case at UKGamer.

Other/Peripherals:
QPAD XT-R Gaming Mouse Pad at Virtual-Hideout.
Thecus N2100 NAS at TechGage.



Metamorphosis told me about MultiStage Recovery which is being offered free on Give Away of the Day which allows people to get software that would normally cost for free for only one day.

MultiStage Recovery is professional data recovery software for Windows. It can recover files from hard disks, floppy disks, flash drives, digital camera cards, and other digital storage devices.

With comprehensive detection, it finds EVERYTHING that can be restored.

The application is extremely easy-to-use, and no special skills are required. It supports ALL Windows file systems including NTFS/NTFS5, FAT12/16/32.

Agg edit: it's only available for a short time, with less than an hour remaining!



Adobe is planning to launch Creative Suite 3 shortly which will feature better integration of Macromedia web design software which was purchased by Adobe. Creative Suite 3, which focuses on print designers, multimedia editors and Web designers, was two years in development. CS3 comes in six editions. People can also purchase its individual applications, such as Photoshop, Illustrator or Flash. The estimated price for Creative Suite 3 Design Standard is $1,199 and for the Premium version, $1,799. The Web editions of the Adobe applications are $999 or $1,599. The Creative Suite 3 Production Premium is $1,699. And the Master Collection, the most comprehensive package, is $2,499.

The makers of the Optimus Keyboard have hit a financial snag. The Optimus keyboard has been a long, long time coming, and unfortunately for everyone with the $1,200 $1,490 ready and waiting, you might have to test your patience still. While release date rumors have come in all over the place, the dashing keyboards were slated to ship sometime near the end of this year barring any major production problems, but alas, it looks like the dreaded manufacturing hiccup has reared its ugly head. Apparently, the OLED producer that the Optimus creators were relying on have encountered some "serious financial difficulties" and won't be delivering the displays at all.

Jimmy Wales is defending criticism of Wikipedia which is scrambling to find a long term fix for vandalism problems. The online encyclopedia - to which anyone with an internet connection can anonymously contribute - now boasts more than 1.7 million articles in English alone. But Wikipedia's spectacular growth has been accompanied by regular incidents of vandalism and errors, which threaten to undermine users' trust permanently. In a telephone interview conducted ahead of his visit to Australia next month for the education.au conference, Wikipedia founder Jimmy Wales said upcoming versions would include new features to make it easier for the community to detect inaccuracies and verify whether articles were written by a credible source.

James has sent in news about a new version of Linux MCE, an open source Linux based media centre software. LinuxMCE is a free, open source add-on to Ubuntu including a 10' UI, complete whole-house media solution with pvr + distributed media, and the most advanced smarthome solution available. It is stable, easy to use, and requires no knowledge of Linux and only basic computer skills. Linux MCE is being discussed here.

Beyond3D has taken a look at Nvidia G80 performance. It's been over four months since NVIDIA introducted their G80 graphics processor, powering first two, and now three, GeForce 8-series products. Aimed squarely at the upper end of the performance and price segment of the consumer graphics card market, our initial G80 analysis took in the architecture before we followed up with image quality not long after.

Damn Interesting have posted a new article about The Farewell Dossier and the story of sabotaged software which was stolen by the USSR which resulted in explosive consequences. In 1982, operatives from the USSR's Committee for State Security– known internationally as the KGB– celebrated the procurement of a very elusive bit of Western technology. The Soviets were developing a highly lucrative pipeline to carry natural gas across the expanse of Siberia, but they lacked the software to manage the complex array of pumps, valves, turbines, and storage facilities that the system would require. The United States possessed such software, but the US government had predictably turned down their Cold War opponent's request to purchase the product.



A few more random pics! Thanks to Asteroid, timbot, Sam and others for these. The last one may be Not Safe For Work.
















Core PC Components:
OCZ DDR2 PC2-8500 Reaper HPC at LegionHardware.
EVGA nForce 680i LT SLI at Bit-Tech.
eVGA 680i LT SLI Motherboard at LegitReviews.
Inno3D GeForce 7900GS 256MB IChiLL Accelero S1M Graphics Card at TweakTown.
FOXCONN 8800GTS 320mb: OverClocking Edition at Bjorn3D.
Lite-On SSM-85H5SX at BIOS.
ASUS AquaTank 8800GTX at TBreak.
NVIDIA's nForce 680i SLI LT at Guru3D.
EVGA nForce 680i LT SLI at Hexus.
Crosair HX620W at NordicHardware.

Multimedia:
Titan NB-204 2,1 Traveling Speakers at RBMods.
Seal 7" TFT LCD Monitor with Tuner at 3DGameMan.

Other/Peripherals:
Linksys RVL-200 at TrustedReviews.
Golden Mars GeeDom Flash Drive and SD Memory at TheTechZone.
Corsair Flash Voyager GT 4GB Flash Drive at EverythingUSB.
QPAD / EC-R mouse pad at Modders-Inc.




Tuesday Morning (2 Comments) (link)
Tuesday, 27-March-2007 02:08:42 (GMT +10) - by Agg


Happy birthday to Sciby for yesterday!

Looks like Sony's PS3 is leading the way when it comes to Folding@Home performance. According to the most recent Folding@home client statistics sorted by operating system, the PlayStation 3 leads all other platforms by a huge margin. The PS3 has 367 current TFLOPS, while the next closest is Windows with 151 TFLOPS and more than ten times more CPUs. There's a thread on this stats spike here in our Team OCAU forum.

It might not be too long before dropping your mobile phone into your lemonade is a good idea. The researchers have run a handheld calculator on a prototype sugar battery the size of a postage stamp, running the battery on sap, flat soft drink and sweetened drinks.

Meanwhile Sniper spotted this page about converting your car to electricity. Today I drive a battery electric car which was born back in 2005 when the cost of fuel took a huge price hike and although I had not done much in the field over the previous few years I was aware of what was available on the market and I can assure you it is not rocket science these days the gear you need to do it with is readily available.

Raytheon has developed a polymorphic computer. "In laboratory testing MONARCH outperformed the Intel quad-core Xeon chip by a factor of 10," said Michael Vahey, the principal investigator for the company's MONARCH technology.

There's some new paint that can protect your wireless network. The EM-SEC Coating System uses a series of water-based shielding products that restrict the passage of airborne RF signals, and was initially developed to aid the U.S. Government and Military is shielding operation centers; the Military always gets the good stuff first.

MadShrimps have part 2 of their Cebit coverage posted, while XbitLabs have part 4 and part 5.

XbitLabs also interviewed John Byrne from AMD's graphics products group. The merge between Advanced Micro Devices and ATI Technologies has indisputably changed the world of computer hardware in several ways. Let's find out more details about AMD's strategy, business and intentions in the graphics processors' business from the man who is behind sales of graphics cards to the end-users.

Possibly handy for modders is this project to add a foot pedal control to a rotary tool like a dremel, on Metku. For me, this has been a true life saver even though I came up with the idea just only couple of days ago.

Apparently MMORPG addiction isn't all that bad according to a UK-based researcher. However, In a survey of 400 Asheron's Call gamers, 50 percent admitted to not getting a proper amount of sleep, 40 percent admitted their social life suffered, 40 percent said the amount of game play was causing issues at home, 35 percent said they missed meals to continue game play, and 30 percent admitted that gameplay interfered with work.



Here is even more great photography coming from our Photography Forum.

Lately as always there has been some great misc stuff and a few people have posted their pics from the Avalon air show.




Remember, if you have some nice photography or have seen some send it to news@overclockers.com.au to get our attention.




GO3 Electronic Entertainment Expo + LAN (9 Comments) (link)
Monday, 26-March-2007 18:39:30 (GMT +10) - by Rational


BlancMange sent me word of the GO3 Electronic Entertainment Expo which is coming up in less than a week. Along with the expo there is a GO3 LAN happening. There is a thread on their forums discussing it as well as this news discussion thread on our Forums.

So if you are in the Perth area this weekend and feeling checking it out take a look at some of the websites for details.

The GO3 LAN has a whole stack of prizes for over a dozen gaming tournaments (info here), loads of other competitions, plus a *$500 Thermaltake case as a door prize*. With this much loot on offer, your chances of winning are huge. Make sure you?re in it to win. Take a look (info here) at just some of the prizes on offer, there's over *$10,000 worth*.

Don't want to queue up on Saturday morning? Buy your tickets online here now and walk straight into the LAN before everyone else. You'll also go into the draw to *win a nVidia Geforce 8800GTX Graphics Card worth over $1000*. A prize before you even start playing. *Hurry, you've only got a week left!*

Have you seen the GO3 ad yet? It will be playing on Channel 10 all next week, letting you know what's on in the exciting electronic entertainment expo the LAN is just one part of. Test your Quake 3 skills against an expert player and *win $500*, see and play the latest games, view the latest in computer hardware and home entertainment and play the brand new PS3! There's heaps to do and great prizes to be won, and it's all *free with your LAN ticket*. See a sneak peak on YouTube.



Core PC Components:
AMD Athlon64 4000+ AM2 at EclipseOC.
Tyan Toledo i965R S5180 at Phoronix.
Seasonic M12 700W Power Supply at PureOverclock.
Ultra X-Pro 800Watt ATX Power Supply at TweakNews.
ASUS P5N-E SLI 650i Motherboard at ThinkComputers.

Cases and Cooling:
Enermax Uber Chakra ATX Chassis at Virtual-Hideout.
Thermalright HR-07 at OVerclockersOnline.
Ultra ChillTec Thermo Electric CPU Cooler at Virtual-Hideout.
Lian-Li PC-C35 Black Desktop Case at OverclockersClub.

Other/Peripherals:
ASUS A8JS 14inch Widescreen Notebook at TechGage.
Fujitsu LifeBook T4215 Tablet PC Review at OzHardware.
Shuttle X200 XPC at TBreak.
Microsoft Wireless Entertainment Desktop 7000 at XYZComputing.
Apple TV at DigitalTrends.
SAM Linux 2007 at Phoronix.



I just got an obviously fake email titled "Australian Tax Office - Please Read This" wanting me to enter my details on some random website. Stupid scammers.

Gary_J spotted these cool photos of bugs that do the cross-your-eyes stereogram thing (or just give you a headache).

Scientists have blown up a star.. well, simulated it. The simulation confirmed what the team already suspected from previous tests: The stars detonate in a supersonic process resembling diesel-engine combustion. Not impressed? How about creating a universe, then? It would be an extraordinary achievement, of course, but what happens then? It's one thing to create a universe, but quite another to know where to keep it. Thanks Jimx.

Here's one way to reduce HDD vibration noise.

Apparently 29% of American households have no internet access and don't intend to get any. Forty-four percent of these households say they are not interested in anything on the Internet, versus just 22 percent who say they cannot afford a computer or the cost of Internet service, the survey showed.

VR-Zone have a pic of a watercooled R600 video card. This cooling solution is probably provided by Aavid Thermalloy and coincidentally Aavid is touting their Turbo Tube cold plates with mass production in May, same time as R600 launch.

From drillbit: I updated my blog with a link to this brilliant biological evolution game. I love it. So simple. Those who can't wait for 'Spore' can wet their appetite with this. It's now available for free download on Playstation3.

ARP have released another update to their BIOS Optimisation Guide. This will bring the BIOS Optimization Guide Rev. 9.9 to more than 390 BIOS features.

Seems some reports of organisations banning Vista may be blown out of proportion. Simon Szykman, chief information officer at NIST, was slightly irked by some of the media reports on his agency's move, which painted the ban as a major slap in Microsoft's face. In fact, Szykman said, this is business as usual.

Matt sent in today's timewaster, called BowMaster Prelude. Shoot approaching baddies with your bow.

Interesting Forum Threads:
Folding on the PS3 in Team OCAU.
E6600, E6700 Vapochill LS / Prometia Temps in Extreme Cooling.
Stolen goods now on eBay in The Pub.
Australian PS3 Launch Impressions in Game Consoles.
LinuxMCE - A Media, Entertainment and Smart Home software suite in Other OS's.
Supersonic wind tunnel testing pics in Science.
The new BMW V8 engine in Motoring.
Cricket World Cup 2007 in Major Sporting Events.



Our Wiki software was upgraded recently, and while there's a few little issues to be ironed out, there's been plenty of content added. Check out these new pages:

How To: Lap a Heatsink
Supreme Commander
2007 Motorsport Calendar

And of course these popular pages:

Google Maps Australia Locations
Freeware and Open Source
Power Supply Unit
CPU Guide
Homebrew
OCAU Guide to Building a PC

Also, the New System Parts Recommendations section is being continuously updated, with sections including an Upgrade Kit, Workstation, Gaming Machine, Folding PC and HTPC.



There has been a lot of talk lately about Folding on the PS3 which has been seen to be a great source of computational power. Our Folding page has been updated with a video explanation of the PS3 Folding client where our team gets a mention.

Apple have started shipping their Apple TV for $AU449. CNet have posted some stuff about it. Apple made its biggest move yet into the living room on Wednesday by starting shipments of the Apple TV box, a gizmo that lets people take music, photos and video stored on a computer and play them on a television screen. The small silver box with a white Apple logo costs $449 and can store up to 50 hours of video, 9000 songs, 25,000 photos or a combination thereof. It is available this week at Apple's online store, retail stores, and also from resellers.

Check out this interesting marketing tactic from Microsoft about their Xbox 360 console. It aims to illustrate the large price difference between the Xbox 360 and the Playstation 3...with beer. Also in PS3 news PS3Scene have posted some pictures of the PAL PS3 motherboard.

A company that makes PC cooling products are planning to use steam in some of their products to conduct heat better. The interior consists of a series of vacuum-sealed chambers and channels containing small amounts of water. The water turns to steam, which then conducts the heat from the source to another component, such as an aluminum heat sink, that can dissipate the heat into the ambient atmosphere. "Steam conducts heat better than almost any substance out there," he said.

According to an analyst Google is not building a phone but phone related software. "We believe Google is working with, not against, Apple in the mobile world," Munster said. In recent months, various reports have described how Web search leader Google could be developing a "Gphone" -- a low-cost, Internet-connected phone with a color, wide-screen design. Newspaper and blog reports in recent months have Google shopping its phone design to potential cell phone manufacturing partners in Asia.

A budget rocket ($US7 Million) has managed to reach space despite problems during launch. A budget rocket developed by the founder of Internet financial services firm PayPal blasted off on Tuesday from a remote island in the South Pacific, bolstering hopes of cheaper fares to fly cargo, and eventually people, into space. The 21-metre booster rocket called Falcon 1 lifted off at 9:10pm local time from Omelek Island on a United States military missile test range at Kwajalein Atoll in the Marshall Islands and successfully arrived in space minutes later.




Shell and Ferrari Ad (5 Comments) (link)
Sunday, 25-March-2007 02:58:47 (GMT +10) - by Agg


Shell and Ferrari put together a cool Formula 1 themed ad recently, and I've mirrored the 17MB Quicktime file on our server. Turn the volume up, and spot the bit filmed in Australia!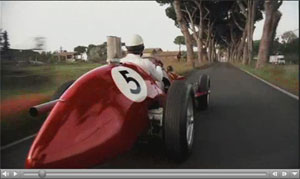 Click for 17MB .MOV


There's a thread about it here in our Motoring forum. The ad is also on YouTube here but the sound+video quality isn't as good as the Quicktime one. While sniffing around I also found these three funny ads about "What will Schumi do next?" - they're on YouTube too, part 1, part 2 and part 3.

BTW, daylight savings just changed (in NSW, anyway). Put your clock back and enjoy the extra hour's sleep-in!



Core PC Components:
MSI NX7900GS 512 MB OC at HardOCP.
Seasonic S12 Energy+ 550W Power Supply at Modders-Inc.
Zalman ZM-600HP 600 Watt Modular Heatpipe Cooled Power Supply at FutureLooks.
BigFoot Networks Killer NIC K1 and FNA Bit Torrent Client at PCPer.
Intel vs. AMD: Today's generation at TechReport.
abit AB9 QuadGT at TweakTown.
Seagate Savvio 15K at AtomicMPC.
Cooler Master Real Power Pro 850W at AtomicMPC.
Gainward 8800GTS Golden Sample at AtomicMPC.

Cases and Cooling:
Hypersonic Phantom GX SFF at HardOCP.
Antec 900 Advanced Gaming Case at AtomicMPC.

Other/Peripherals:
A4Tech KIP(S)-800 IP-Talky VoIP Keyboard/Phone at ReviewDesk.
Titan PT-101 2.1 Mini Speaker at RBMods.
GoldenMars 1GB GeeDom GU-P05 USB Flash Drive at TechArp.
SimplyMEPIS 6.5 Release Candidate 2 at Phoronix.
HT Omega CLARO 24-Bit Sound Card Review at BenchmarkReviews.



Here is the final roundup of Cebit 2007 news:

CeBIT Hannover 2007 (Part 5) at HardwareZone.
CeBIT Hannover 2007 (Part 6) at HardwareZone.
CeBIT Hannover 2007 (Part 7) at HardwareZone.
CeBIT Hannover 2007 (Part 8) at HardwareZone.
CeBIT 2007: ASUS at TechPowerup.
CeBIT 2007: Albatron at TechPowerup.
CeBIT 2007: Origen AE at TechPowerup.
CeBIT 2007: Cooler Master at TechPowerup.
CeBIT 2007: Cool IT Systems at TechPowerup.
CeBIT 2007: Xigmatek at TechPowerup.
CeBIT 2007: Corsair at TechPowerup.
CeBIT 2007: Thermaltake at TechPowerup.
Samsung @ CeBIT 2007 (Part 1 of 2) at HardwareZone.
CeBIT 2007 Coverage: Part 1 at XbitLabs.
CeBIT 2007 Coverage: Part 2 at XbitLabs.
CeBIT 2007 Coverage: Part 3 at XbitLabs.
Bearlake spotted in the woods at Hexus.
Nick goes nuts at CeBIT 2007 at Hexus.
RAMDRIVE - Gigabyte doesn't want to give up just yet... at Hexus.
Zalman choose to shoot the breeze in the VGA cooling market at Hexus.
Asetek show off 8800GTX water cooling solution at Hexus.
Cooler Master Cosmo at Hexus.
Corsair introduces its new USB stick designs at Hexus.
OCZ set to launch innovative suck and blow CPU cooler with carbon base at Hexus.
Follow-up to the Fatal1ty FC-ZE1 - GT1000 is a stunner! at Hexus.
Corsair finally remembers Apple PCs at Hexus.
CeBIT 2007: Unplugged and Unleashed! at Hexus.
Bala Keilman, CEO of Commodore Gaming, talks to HEXUS.tv at Hexus.
XFX booth babes are... arresting... at Hexus.
OCZ expand their CPU cooling range again at Hexus.
Antec reveal the P190 and it's a monster! at Hexus.
Commodore Gaming PCs... all the specs you'll want to read! at Hexus.
NVIDIA's GeForce 8600 shown a month early! - Pics inside at Hexus.
Previously unseen NVIDIA integrated graphics on Intel board spotted at Hexus. FOXCONN at Hexus.
ABIT chase world records... and use some SERIOUS cooling to get there at Hexus.
Tony Soprano's Daughter Cultivates Floral Arrangement In Coolermaster PC Case at Hexus.
Acer laptops break hack's back and bank balance. at Hexus.



As well as fiddling with the clocks this weekend, NSWers get to fiddle with the Government, too! Don't forget to go vote today.. keep an eye on things in our NSW Election Megathread in Current Events.



Azonic drew my attention to the Underwater Photography appreciation thread which has some absolutely wonderful underwater photography including some recent ones from Azonic who went underwater cave diving.

Each photo is linked to the post it came from, those who want to check out the entire thread just click here.




Remember, if you have some nice photography or have seen some send it to news@overclockers.com.au to get our attention.




Change Your Clock, Check Your Smoke Alarm (2 Comments) (link)
Saturday, 24-March-2007 02:42:54 (GMT +10) - by Agg


Fwoar reminds everyone that, in NSW at least, daylight savings ends this Sunday. A good habit to get into is to check your smoke alarm batteries when you change your clocks. This way you'll be doing it twice a year at least. NSWFB Commissioner Greg Mullins said it was compulsory for all homes to have smoke alarms, which provide early warning in a fire. "A fire can spread and engulf a home in just a few minutes," Commissioner Mullins said. Don't risk it!



Patrick sent in some stuff about Battlefield: Bad Company, a single player Battlefield spinoff for Xbox 360 and PS3. The interesting thing is that the terrain is completely destructible. I remember Agg and others talking about such a game a while back on the podcast. Video of this can be found here. Battlefield: Bad Company, currently in production for Xbox 360 and PS3, takes players on a cinematic single-player campaign in a world where nearly everything is destructible. Get a flavor for the tone, the destruction and the action that awaits in Battlefield: Bad Company in the first teaser trailer.

The Playstation 3 has launched in Australia however attracting few to launch events. Over 500 retailers around the country threw open their doors as the clock struck 12:00am, expecting the frenzy that accompanied the games consoles overseas debuts. But most stores were virtually deserted, despite the 20,000 pre-orders Sony said it had received. Even at the official launch event held at Myer's Pitt Street store in Sydney's CBD and attended by Sony's local managing director, Michael Ephraim, media and security outnumbered PS3 fans until at least 11:00pm.

People are discussing their experiences of the PS3 launch in this thread.

On a similar note Hexus has reviewed the Playstation 3, so has TrustedReviews. Right, it's here, Sony's much awaited PlayStation 3. The Xbox 360 killer. The machine that everyone, according to that top Sony bod, should just work harder to own as it's a bit pricey. Now, prior to its launch that kind of arrogance, even if it was a misplaced attempt at humour, has earned Sony little sympathy among the gaming community... and the numerous delays and stories of production troubles have hardly helped either.

Bit-Tech have taken a look at game ratings. To that effect, it's a broad misconception held by European gamers that the US ratings system is its own problem, or that what affects it won't affect the European markets. Many big publishing houses (and a bulk of developer studios) reside in the US, and it accounts for a tremendous amount of game sales. Therefore, the cries from Congress for a harsher rating system there, more government oversight, or even chains like Wal-mart flexing moral muscle by refusing to carry certain ratings will alter the games that the industry releases as a whole.

LegitReviews have done a roundup of 24 ATI Video Cards. Not many publications have the ability to show performance of a dozen video cards over several generations of GPU's, but that is exactly what Legit Reviews has been able to do. We've taken a handful of our 'retired' graphics cards out of the closet to get some updated benchmarking numbers. In 2005 and 2006 we tested all of the graphics cards on an AMD Athlon 64 X2 processor, but now that the Intel Core 2 Duo processor is the hot item we have moved over our testing platform to bring you numbers that you can actually use.

TrustedReviews have written an article about gaming laptops. These are the same factors that have led to a dramatic swing away from desktops to notebooks in the home. Notebook PCs are expected to take over 50 per cent of overall PC sales in 2007, and much of this is down to the consumer market. Even if the average consumer doesn't need mobility in the classic sense, there's something about a system that can be carried from room to room, used on the sofa, and packed neatly away at the end of the day that we find irresistible. The only problem for gamers was that the vast majority of notebooks have – until fairly recently – been utterly useless for playing games.

This guy has posted his thoughts on the conspiracy to kill the Cable set top box. I recall the arguments when Cable TV was first getting started which concluded no one would ever be stupid enough to pay for something they can get for free. Well there are clearly a good chunk of us who are terminally stupid because cable was a success although I think many of us probably wish it hadn't been.

Todays timewaster is Silver Sphere where you need to push the boxes around to move the ball into the hole.



Bevan sent me a nice follow up to the photography post I made a few days ago which may interest you. The photography Bevan told me about is a little bit different than much of the other photography that gets posted which is macroscopic, this is photography on the microscopic level.

Here is something a little different from you current photos, it's a Diatom I took last night using the gear owned by Delta Environmental (I was setting it up).

These little guys (there are over 100,000 different types) make up a large amounts of the marine biomass, they are probably the number one group of species on this planet. They are mostly single-celled and microscopic (like this one) but some are multi-celled and macroscopic (you can see them with your naked eye). This one is called a "Navicula lyra" which probably means as much to you as it does to me... nothing :).

For those technically inclined, the microscope was a Nikon E600 with differential interference contrast (DIC). The camera is a Pentax *ist DL2 SLR, with a USB link to the PC next to it so you can remotely fire it and change its settings.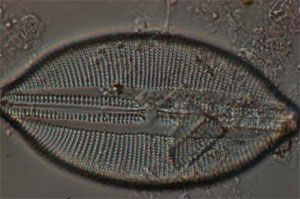 Click for larger version!





Core PC Components:
MSI G965MDH (Intel G965) at HardwareZone.
Sapphire PI-AM2RS690MHD AMD RS690 at TechPowerup.
NZXT Precise 850w Power Supply at OCIA.
Silverstone Olympia OP650w at XSReviews.
EVGA 680i SLI at Bjorn3D.
Patriot 2GB PC2-6400 DDR2 Memory Kit at Virtual-Hideout.
MSI K9AGM2-FIH at TrustedReviews.

Cases and Cooling:
Thermaltake Mozart TX at TechGage.
Thermalfly F1-IACSHA CPU Cooler at TechDomain.
Thermaltake LANBOX VF1000BWS at HotHardware.

Other/Peripherals:
Microsoft Wireless Laser Mouse 8000 at XYZComputing.
S.T.A.L.K.E.R. at IGN.
Velocity Micro Gamers' Edge DualX Custom Gaming Computer at ThinkComputers.
Ideazon Merc Gaming Keyboard at OverclockersClub.
D-Link Wireless N Router and Adapters at TheTechLounge.




Microsoft Windows Vista (30 Comments) (link)
Thursday, 22-March-2007 22:52:01 (GMT +10) - by Agg


Waynekruse has taken a look at Microsoft's latest operating system. He looks at some of the new features and shares his experience installing and using it on a desktop PC and laptop.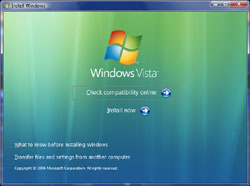 Click for the review!





Agg sent in this about the "Dram" or "Drinkie Thong" as he puts it. It is a sandal with a flask capable of holding drinks in the heel. In a move sure to make the Department Of Homeland Security cringe and groms everywhere puke, Reef has introduced the Dram—a sandal with a flask capable of holding up to three ounces of liquor, err, liquid encapsulated in the heel.

OZHardware has posted an article about RAID and if it is worth it. Setting up hard drives in a RAID array has become very common lately, with most mid and high-range motherboards including a RAID controller onboard, usually with a Serial ATA interface. So it has become easier than ever before. But is it worth the trouble and expense?

Matt sent in this story about the technical who lost financial data for a $38 Billion account. SMH also posted something about this. UNEAU, Alaska - Perhaps you know that sinking feeling when a single keystroke accidentally destroys hours of work. Now imagine wiping out a disk drive containing information for an account worth $38 billion.

Check out Novell's take on the "Will it Blend" series where you see if you can "blend" all the aspects of your IT Infrastructure!



Core PC Components:
Kingston HyperX PC2-9600 DDR2 at PCFrags.
MSI P6N SLI Platinum nForce 650i SLI Motherboard at PCStats.
Geil Ultra Plus 1gb PC6400 at XSReviews.
Mushkin HP-580AP Enhanced at Phoronix.
Razer Barracuda AC-1 Soundcard at HardwareZone.

Cases and Cooling:
Gigabyte 3D Galaxy II watercooling kit at BurnoutPC.
High-end LGA775 Heatsink Group Test at Bit-Tech.

Other/Peripherals:
OCZ Equalizer Laser Gaming Mouse at PCPer.
Abit AirPace Wi-Fi Expansion Card at Motherboards.
Jade Empire (Special Edition) at GamePyre.
Web-Based Photo Services Compared at DigitalTrends.
QPAD / CT Mouse Pads at Modders-Inc.
TabletKiosk EO TufTab v7112XT UMPC at DigitalReviews.
SabayonLinux 3.3 at TechGage.
World of Warcraft: The Burning Crusade at OverclockersClub.



Here is even more great photography coming from our Photography Forum.



Remember, if you have some nice photography or have seen some send it to news@overclockers.com.au to get our attention.



For those who didn't know Cebit has been going on and many hardware sites have been scurrying away writing up all the interesting things they have seen so here is part 2 of our roundup of Cebit:

Cebit 2007 MAD Coverage Day 1 at Madshrimps.
CeBIT 2007: Girls at TechPowerup.
CeBIT 2007: 3R System at TechPowerup.
CeBIT 2007: Sharkoon at TechPowerup.
CeBIT 2007: Antec at TechPowerup.
CeBIT 2007: Akasa at TechPowerup.
CeBIT 2007: Aerocool at TechPowerup.
CeBIT 2007: EVGA & Innovatec at TechPowerup.
CeBIT 2007: A-DATA at TechPowerup.
OCZ's Neural Impulse Actuator at LegitReviews.
CeBIT 2007: Hiper at TechPowerup.
CeBIT 2007: In Win at TechPowerup.
Jetway's Mini-ITX and Nano-ITX boards at EpiaCenter.
Albatron's KI690-AM2 and Nano Abox V2.0 Mini-PC at EpiaCenter.
mCubed's HFX micro M fanless enclosure at EpiaCenter.
VIA's Pico-ITX is smaller than expected at EpiaCenter.
YANG iT's Nano-ITX enclosure at EpiaCenter.
IGP? MGPU? WTF? MCP68! at Beyond3D.
ATI RV610 turns up naked at Beyond3D.
ATI RV630 is here too at Beyond3D.
ASUS drive bay VGA overclocker at Beyond3D.
DDR3 mainboard spotted running at Beyond3D.
XG Station external graphics nearly done at Beyond3D.
Retail R600XTX Pictured & Benchmarked at VR-Zone.




Thursday Morning (4 Comments) (link)
Thursday, 22-March-2007 02:35:28 (GMT +10) - by Agg


Wayne sent word of a AU$4.7 billion broadband blitz pledged by Kevin Rudd. However there is some opposition to the idea. Labor's proposal to deliver high-speed broadband services to 98 per cent of Australians would be funded partly from the government's Future Fund, set up to pay for public servants' superannuation.

SharkyExtreme have updated their Monthly Extreme Gaming PC Buyer's Guide, one of the few on the net that hasn't simply turned into a shopping affiliate link farm. Or check out the Gaming Machine guide in our Wiki.

My mind is boggling at this amazing model aircraft carrier built from scratch. The effort Gabe put into it in 19 years, it's just something that is close the the limits a single modeler can achieve.

Tweaktown compared 640MB vs 1280MB in SLI. With in excess of 1.2GB of memory on offer when the 640MB cards are enabled in SLI mode, you have to wonder are we simply at a point of overkill. Are the 640MB cards for non-SLI and the 320MB cards for SLI? These are some of the questions we hope to answer today.

From Joanna: Reading about the ways people could liven up powerpoint slides reminded me of this. Basically, inside the brush is a small camera, so you can paint with the textures (and movement) picked up with the camera. There's some videos on the site showing how it can be used. Neato!

BenchmarkReviews have a guide to overclocking your GeForce 8800 using ATITool. To begin the overclocking process, I start by raising the temperature of the GPU core by using the "Show 3D View" button to display a rotating fuzzy cube.

Lyle pointed out Envador.com, home to a prolific modder and his many projects. What happens to a mod after its 15 minutes of fame? It gets gutted and the parts get re-used for other mods. If it's lucky, the latest mod could become my daily-use computer for a few months.

Von Stalheim spotted someone who really doesn't like Vista. Upgrading to Windows Vista has been banned by the U.S. Department of Transportation (DOT), the National Institute of Standards and Technology (NIST), the Federal Aviation Administration (FAA), technology giant Texas Instruments and other corporations and government agencies. We'll have an article from waynekruse soon with his experiences in Vista.

LegionHW looked at DDR2 memory latency performance. Therefore the DDR2-800 memory was tested with CAS 3-3-3-8 T1, CAS 4-4-4-12 T1, CAS 4-4-4-12 T2, CAS 5-5-5-15 T2 and even CAS 6-6-6-18 T2 timings. This time all the testing was done on the ASUS Striker Extreme which uses the Nvidia nForce 680i SLI chipset with the Core 2 Duo E6700 processor clock at its default operating frequency.




Thursday Morning Reviews (0 Comments) (link)
Thursday, 22-March-2007 00:04:32 (GMT +10) - by Agg


Motherboard & CPU:
ECS PN2-SLI2+ nForce 680i SLI board on BigBruin.
AMD Athlon 64 4000+ AM2 CPU on RBMods.
ASUS P5N-E SLI LGA775 board on Pro-Clockers.
ASUS Striker Extreme and P5N-E SLI LGA775 boards on TechReport.

Storage & Memory:
Thecus 1U4500S 1U rackmount NAS on Hexus.
HighPoint RocketRAID 2310 RAID controller on Techgage.
Corsair Dominator TWIN2X2048-10000C5DF 2GB on HotHardware.
ASUS DRW-1814BLT DVD burner with LightScribe on TBreak.

Portable:
Coolermaster NotePal S Notebook Stand on ThinkComputers.
Palm Treo 750 smartphone on DigitalTrends.

Cases & Cooling:
Cooler Master Mystique 632 on OCClub.
Antec P180B Performance One on BenchmarkReviews.
Cooler Master Aquagate Duo Viva CPU cooler on Virtual-Hideout.

Cameras:
Nikon D40 digicam on Internode.
Olympus SP-550 UZ 7.1mp digicam on DigitalTrends.
Creative Live! Cam Optia webcam on EverythingUSB.

Misc:
Genius Navigator 380 mouse / VoiP phone on HWZone.
D-Link Wireless N Gigabit Router on BIOSMag.
Sparkle Calibre P880LV GeForce 8800 GTS 320MB TEC/peltier cooled video card on Guru3D.
Spire RocKeteer VI 600W PSU on OCOnline.



Along with "Play!" there is another game related concert occurring called Eminence. Eminence is showcasing its annual event of the year, 'A Night in Fantasia'. And this year the whole concert is dedicated to video games. Named 'A Night in Fantasia 2007- Symphonic Gaming Edition', the 90 person orchestra and choir will be performing music from: Metal Gear Solid, Final Fantasy, World of Warcraft, Kingdom Hearts, Tekken, Shadow of the Colossus, among many others... The original composers of Final Fantasy XII, Kingdom Hearts, Chrono Cross, among others will be attending as guests of honour, and fans are able to get autographs after the show. The concert will take place in Sydney at Sydney Town Hall on 20th + 21st of April, and at Hamer Hall in Melbourne on the 27th April.

Nick has sent in this column about Vista activation. Microsoft always says it opposes "software pirates" who sell thousands of unauthorized copies of Windows. But the Redmond company has made things a lot easier for pirates by adding a line to the Registry that can be changed from 0 to 1 to postpone the need to "activate" Vista indefinitely.

Dell is set to be the first to offer 1TB HDD in its computers. Dell is the first computer system supplier to ship 1 terabyte (1,000 gigabytes) hard drives targeted at users needing to store large amounts of digital media. The higher capacity is particularly needed for storing video content, such as high-definition video. This will affect consumers first but then business, particularly media-related businesses and applications. It is a reversal of normal practice where business received higher-capacity disk drives first.

A pioneer of the Fortran programming language, John Backus, has died. John Backus, whose development of the Fortran programming language in the 1950s changed how people interacted with computers and paved the way for modern software, has died. He was 82.

Check out this new solid state hard drive, the HyperDrive4. Following launches by Sandisk, Samsung, Intel, and Super Talent (did I forget anyone?), Dutch electronics maker Attorn BV has also announced its own solid-state (SSD) or flash disk, the HyperDrive4.

TechGage has posted a preview of Windows Home Server. We have a look at the beta version of the Home Server software, which you'll be able to purchase separately or as part of a Home Server bundle from PC makers like HP. With its combination of features and simplicity, this is one future home networking product that's worth looking forward to.

Bit-Tech has posted a field guide to cryptography. Cryptography - the very word speaks of mystery, secrets, and a good storyline. In fact, what most of us know about the subject revolves around exactly those terms. Its history and usage are often portrayed as shrouded secrets, where the only data valuable enough to deserve such treatment involves the national security of some nation. For most of us, the very concept brings up images of the CIA or MI6.

DamnInteresting has posted a new article about flying saucers. Under the cover of darkness on 07 October 1959, a convoy of military vehicles escorted a flatbed truck through the abandoned streets of Malton, Canada just outside of Toronto. Local police had arranged to clear the route from a top-secret aircraft hangar to Toronto harbor, so the drivers paid little mind to traffic laws as they traversed the city.

Falls sent in todays timewaster, a new "tower defence" style game Flash Circle TD.



For those who didn't know Cebit has been going on and many hardware sites have been scurrying away writing up all the interesting things they have seen so here is our roundup of Cebit:

CeBIT round-up at Bit-Tech.
CeBit round-up at Guru3D.
ATI 'Whiteout' - New Ruby Techdemo at Hexus.
The 5.4GHz Core 2 at Hexus.
Jonathan Wendel at Hexus.
HEXUS CeBIT Sofa - Day 4 at Hexus.
Galaxy throws nForce 680i reference out at Hexus.
HIS's x1 PCIe X1550 an interesting addition at Hexus.
Samsung's jaw-dropping LED-backlit 30in LCD monitor at Hexus.
Holographic storage promises 1.6TB by 2011 at Hexus.
108in wins the LCD willy-waving contest for Sharp at Hexus.
THQ help ASUS with the Xonar sound cards at Hexus.
Whacked out case mods galore! at Hexus.
CeBIT Hannover 2007 (Part 1) at HardwareZone.
CeBIT Hannover 2007 (Part 2) at HardwareZone.
CeBIT Hannover 2007 (Part 3) at HardwareZone.
CeBIT Hannover 2007 (Part 4) at HardwareZone.
Pre-CeBIT Coverage Part I at VR-Zone.
Pre-CeBIT Coverage Part II at VR-Zone.
CeBIT 2007: Biostar at TechPowerup.
CeBIT 2007: OCZ Technology at TechPowerup.
CeBIT 2007: Zalman at TechPowerup.
CeBIT 2007: Forsa at TechPowerup.
CeBIT 2007: Point of View at TechPowerup.
CeBIT 2007: Zotac at TechPowerup.
CeBIT 2007: Razer at TechPowerup.
CeBIT 2007: Soundgraph at TechPowerup.

That is about half of it so expect some more in the next day or so!




The Imperator in APC (8 Comments) (link)
Wednesday, 21-March-2007 14:12:52 (GMT +10) - by Agg


I notice the April 2007 issue of APC Magazine has a little feature on page 11 about BlueSmurf and his The Imperator star destroyer PC case: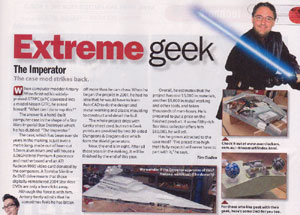 click to enlarge


If you want more pics and info, check out BlueSmurf's site, hosted on OCAU.




Melbourne OCAU Meet: Belgian Beer Cafe Bluestone Reminder (0 Comments) (link)
Wednesday, 21-March-2007 10:50:13 (GMT +10) - by Rational


There is a Melbourne OCAU meet coming up on the 31st March (10 days away) at the Belgian Beer Cafe Bluestone. Details can be found in this thread including how to get there and other vitally important details like the beer selection.

Details:
When: 31st March from 6pm onwards
Where: Belgian Beer Cafe Bluestone, 557 St Kilda Road, Melbourne
How: This thread
Beer Selection: This thread

Here is a Google Maps link of the Belgian Beer Cafe for those who like to navigate that way.

Any questions can go in this thread or you can PM Manol or Remote Man who are organising the meet.




Wednesday Morning Reviews #2 (1 Comments) (link)
Wednesday, 21-March-2007 04:03:24 (GMT +10) - by Agg


Cases:
HighSpeedPC Top Deck Tech Station on FutureLooks.
AeroCool System Cases Roundup on XbitLabs.
Thermaltake Bach VX on OCrCafe.
Sunbeamtech Quarterback on PCApex.
Ultra Grid Mid Tower on OCClub.
Zalman HS160XT HTPC case with touchscreen on TweakNews.
Thermaltake Soprano DX on ThinkComputers.

Storage & Memory:
Hitachi 7k1000 1TB HDD on Anandtech, thanks Jonathan.
CellShock DDR2 1000 2GB Memory Kit on LegitReviews.
160GB HDD Roundup on XbitLabs.
Corsair Dominator PC2-9136 memory on HWAsylum.
CoolerMaster X Craft 250 HDD enclosure on HWZone.
Samsung SH-S183L LightScribe DVD Writer on ExtremeMHz.

Power Supply:
NZXT Precise 850W & 1000W PSUs (video review) on 3DGameMan.
SilverStone Decathlon DA750 on DVHardware.
Corsair HX620 on HWAsylum.
OCZ GameXStream on HWAsylum.
Enermax Galaxy 1kW on SilentPCReview.

Cooling:
Thermaltake Kandalf Liquid Cooling System on PCPerspective.
Noctua NH-U12F CPU Cooler on Modders-Inc.
Thermaltake BigWater 736 Watercooling Kit on ComputingOnDemand.
OCZ Vindicator CPU Cooler on Virtual-Hideout.
CoolerMaster CoolViva Pro CPU cooler on OCIA.
Arctic Cooling Freezer 64 LP CPU cooler on LegionHW.

Misc:
HP TouchSmart IQ770 prebuilt touchscreen PC on HWZone.
Astaro Security Gateway 110 network gadget on TrustedReviews.




Wednesday Morning Reviews (0 Comments) (link)
Wednesday, 21-March-2007 02:04:01 (GMT +10) - by Agg


Video Cards:
PowerColor Radeon X1550 512MB on PCStats.
ASUS EN8800GTX AquaTank/HTDP/768M/A on OCW.
Zogis GeForce 7950 GT on HWSecrets.
Foxconn 8800 GTS OC on Bjorn3D.
XFX GeForce 8800GTS 320MB XXX on Tweaktown.
OCZ GeForce 8800 GTX on MadShrimps.

Portable:
Asus G1 on NoteBookReview, thanks Gierke.
Logitech Alto Notebook Stand on XYZComputing.
Asus A8J notebooks on XbitLabs.

Input Etc:
nMedia 2.4GHz RF Wireless Keyboard on TweakTown.
Logitech MX Revolution Wireless Laser Mouse on OCClub.
Sandio 3D Game O gaming mouse on TBreak.
Logitech VX Revolution Laser Cordless Mouse for Notebooks on TheTechZone.
Razer Tarantula Gaming Keyboard on Techgage.
Logitech MX Revolution Cordless Laser Mouse on OCIA.

Audio / Visual:
Compro VideoMate V600 External TV Tuner on TweakTown.
Samsung DVD-VR355 VCR/DVD player/recorder on Accelenation.
Philips 50PF9631D 50in Plasma TV on TrustedReviews.
CyberHome 6-speaker Headphones on MonsterHW.




Competitions Roundup (0 Comments) (link)
Tuesday, 20-March-2007 15:31:48 (GMT +10) - by Agg


There's quite a few contests and things going on at the moment.

Firstly there's a funny caption contest where you can win a set of speaker kits from The Loudspeaker Kit, or an mp3 player or OCAU merchandise. It's worth checking that thread out even if you don't want to enter, because some of the entries so far are hilarious.

Our monthly Iron Photographer contest is a bit more interesting this month, with the top 10 entries scoring licenses for the Expectal Photo Gallery software. The winner this month (and each month this year) gets a 1GB SD or CF card from Road Mogul too, and at the end of the year a Canon camera is up for grabs. This month's discussion thread has more details and the entries so far are here.

Running from 1st March to the end of May is our latest Modding Competition. Prizes are still to be announced, but at the least there'll be some OCAU merchandise. You can see the entry worklogs here.

Finally, I've just announced a contest to make some OCAU banners in our Graphics & Programming forum. You can win a Zalman video card cooler or a nice maglite+penknife set from ATI, and some OCAU merchandise.



Bit-Tech have taken a look at S.T.A.L.K.E.R.: Shadow of Chernobyl, the much anticipated game which has been delayed several times. Eurogamer also have done a review of it. Set in an alternate future, Stalker puts the player into The Zone – a 30 square kilometre area surrounding the Chernobyl Nuclear Power Plant that tragically went into meltdown in 1986. Developed by Ukrainian studio GSC Game World, the game presents a future where additional events in 2006 and 2008 led to the development of various anomalies and mutated wildlife. Now 2012, curiosity and greed has led humankind to once again populate the area with divergent groups putting forth their own agendas to control The Zone.

XSReviews have done a review of the Optimus Mini Three, a OLED "precursor" to the much anticipated Optimus Keyboard. There are several products out there that appeal directly to the nerd nation merely because of the extreme technology put into it. The Optimus Mini three is the precursor, and 'beta test' for the full Optimus Keyboard and gives you an insight into the world of OLEDs and what can be done with them. Lets have a look…

The TechReport has upgraded their system guide with newer hardware and Vista. THE VISTA LAUNCH HAS COME and gone, but the hardware market certainly hasn't been sitting still over the past month and a half. Nvidia has brought DirectX 10 graphics below the $300 mark with its GeForce 8800 GTS 320MB, AMD has generously discounted its Athlon 64 X2 line, and hardware prices have dropped overall—especially in the memory sector. With these changes in mind, we've cooked up a new system guide for your shopping pleasure. Our recommended systems are now faster and cheaper, and we've also added a one-off "LAN Box" system for enthusiasts and overclockers who need a portable gaming system that won't break the bank.

VIA Arena have posted some videos including an interview of a guy who designed a system to automate a cattle station with a VIA EPIA PC. Direct link to videos here (large 80Mb) and here (small 30Mb). In March 2007 we visited the Beef Spectacular Show in Dubbo. Kattle Gear Australia had their cattle stations on display, including their automated system. The designer of the EPIA based system, Leonard Hill from Belvoir IT was kind enough to allow us to film him talking us through how the system works. (We also have this 30MB version available for those of you who would prefer a smaller file size).

Although I am trying to keep all of the Cebit stuff to one post this Sanyo waterproof TV stood out. As we wandered the show floor at CeBIT this year, we noticed that things that can operate in water are all the rage. While we don't really care if a cash register is waterproof, we are very, very excited by a television that works during a spot of rain. Yes, that's right, the Sanyo 42LM4WPR-E really is a television that's impervious to the electronic-destroying properties of water. And it's HD ready. Click on for more photos.

DigitalTrends have checked out the 2007 Photo Marketing Association convention. The annual Photo Marketing Association convention is a gathering of photo retailers, imaging geeks and manufacturers touting their latest gear. Although most of the show floor is dedicated to things the average consumer couldn't care less about, DigitalTrends dutifully walked the aisles to uncover items of interest.

Todays timewaster is from Matt with a follow up to that other Virus game that was posted a few days ago. Here is the regular Pandemic.



So, today we had an outage for about 90 minutes as previously advised. This was a chance for me to give our servers (beer and bbq) a hands-on inspection to see how they're faring after a year or so of service. I'm happy to say they're looking fine, touch wood! I also replaced some memory in bbq that had failed a couple of months ago, so we're back to the full 8GB in that machine now. While I was in there I also whacked in two more CPUs. :)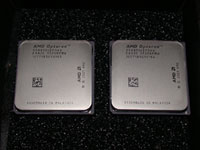 It's actually slightly complicated to upgrade the machine to four CPUs. Firstly you have the Voltage Regulator Module (VRM) for each CPU, which slot into little brackets next to the CPU sockets.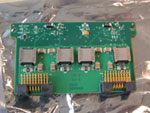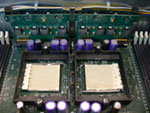 Because we now have four CPUs we have to spread the memory out across four banks instead of only two, so we need to install two more memory VRMs, which sit in a special socket next to the RAM slots. While we're at it, best to install the third 550W PSU too, because in order to run four CPUs you need at least two working PSUs. Having three installed gives us redundancy in case one fails.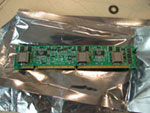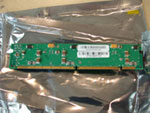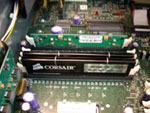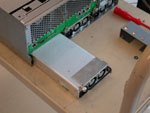 Then of course we install the CPUs themselves, attach the heatsinks and replace the cooling shroud over all four heatsinks. The shroud forms two tunnels with hot-swappable fan cartridges at each end, so even if one fan fails in each tunnel, both CPUs in that tunnel will still be cooled.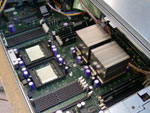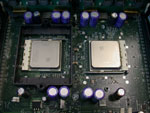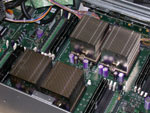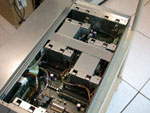 Firing it up was pretty unremarkable after all that (and lifting it back into the rack by myself, urgh). It detected four CPUs and 8GB of RAM immediately, as did Linux's kernel, and we were off and running.

Now, the reasoning behind this upgrade is that previously the HDD access on bbq was our limiting factor. Since we've been running MySQL replication to beer, that has been helped a lot. In fact it seemed during the last stress-test that CPU load on bbq would be the next bottleneck. I had recently bought an entire Celestica chassis as a spares machine for bbq, and in order to test it I bought two CPUs off Ebay, identical to the two we're running in the live machine. Now I've verified the spare chassis works fine, it seemed a good opportunity to upgrade the CPU power in the live chassis by adding these CPUs. So anyway, enjoy. :)



Check out this awesome piece of freeware, Plasma Pong. It is probably the best version of Pong I have ever seen. Your paddle shoots plasma which creates "currents" on the field which changes where the ball is going, it really makes the game more interesting. Also the graphics in this game are absolutely trippy. You can find some gameplay video here.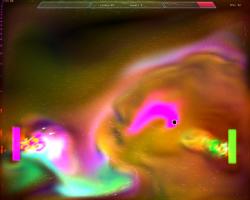 Click for linkage!






Happy Birthday OCAU.mc! (0 Comments) (link)
Monday, 19-March-2007 19:02:59 (GMT +10) - by Agg


On this day in 2003, our dedicated Motorcycle Club Forum was launched. In the trusty hands of Darkness it's grown into a great subcommunity over the years. So, if you're a rider or thinking of becoming one, check it out!



Check out these interesting pictures which screw with your mind.

Madshrimps has posted some information about the OCZ Actuator which allows you to control games with your mind. The OCZ Actuator (full name NIA - Neural Impulse Actuator) is a very innovative device which is able to pick up neural activity through electrodes which are placed on the head of the user. The NIA separates three different areas of neural and myographic signals: electro oculographic, which tracks and responds to movement of the eye, electro encephalographic signals, which tracks brain waves (activity) and myographic signals, which tracks muscles movement.

XbitLabs has tested a whole bunch of new Core 2 Duo models. In about a month Intel is going to launch three new low-cost processors in the Core 2 Duo family and reduce the prices of the already existing dual-core CPUs. These upcoming events appeared the primary topic of our today's discussion that will not only focus on the detailed performance testing of the newcomers but will also offer extensive comparison of 18 low-cost dual-core processors.

DigitalTrends has compared the top webmail providers. For the millions of users out there who prefer to have free mail as opposed to buying an expensive program like Microsoft Outlook and paying a monthly fee to a service provider, they will be happy to know there are plenty of Web companies available to meet the need. Easy to use Web interfaces, plenty of online storage space, addresses books and more are just a few of the features these services offer. For snapshots of some of the more popular ones out there, read on.

PCMech has taken a look at the portable apps suite. For this week's Freeware Frenzy, I will be taking a look at Portable Apps Suite 1.0. This suite of freeware programs comes bundled together with a handy menu interface designed to go wherever you do. Sure, USB drives are very popular and inexpensive, but they are just portable space. What we need is a way to keep our applications stored on the go, so no matter what PC we end up using at school, work or hotel, we have the apps we need and use everyday.

The AMD roadmap has some more details on R600. The original and monster Dragons Head measuring 12.4" long will still be sold but recommended just for OEM and system integrators. AMD will also release the Radeon X2900XT and X2900XL sometime in April with reduced clock speeds and only 512MB GDDR3 memory. The Radeon X2900XTX will use faster 1GB GDDR4 memory operating at over 2000MHz DDR using a 1024-bit internal memory bus and 512-bit physical memory interface.



The Chaser's War on Everything is taking their marketing to the extreme with a live webcast. Direct link here. You can call the guy on the webcast and some OCAU members were calling him to plug OCAU. If you saw my last thread about The Chaser, you'll know that they recently bought the world's cheapest billboards in Iraq, Estonia, India and Iceland to promote their new season. On these billboards was a web address, and when you visited it you were told that the countdown to The Chaser starts soon. A little cryptic and strange. Well, yesterday the countdown to The Chaser launched, and this poo poo has to be seen to be believed. This is a real live countdown - not just some numbers ticking away, but for the next two weeks people will be sitting in front of a camera in two hour shifts, reading an auto-cue over and over that says how long there is to go until The Chaser returns.

Phoronix has posted a visual history of Ubuntu. While Debian has been around for over a decade, Gentoo for five years, and Mandriva/Mandrake for nearly nine years, in less than three years of existence Ubuntu has received the most attention and generated the greatest amount of publicity in the Linux limelight. Why is that? In this article we will be taking a look back at all of the Ubuntu releases to date and exploring how this Linux distribution has evolved so quickly over its short lifespan.

According to several Nvidia partners the Geforce 8800 Ultra is set to be released with the 8600. According to several of NVIDIA's partners, NVIDIA is planning to release their GeForce 8800 Ultra together with the soon to be released GeForce 8600 series. The word in the halls is saying that NVIDIA is planning to release several GPU's on the same day. The 8300 GS, 8400 GS, 8500 GT, 8600 GT, 8600 GTS and the new 'monster', the 8800 Ultra. According to the same sources, the GeForce 8800 Ultra will be an overclocked version of the 8800 GTX aimed to deal with the upcoming threat from ATI's R600.

PCMech have posted an article about working more efficiently in Microsoft Outlook. Although small businesses seem to be gravitating towards web based e-mail, such as Gmail, Hotmail, and Yahoo! Mail, good old Microsoft Outlook still has a faithful following among those who want offline access to their e-mail. This week I have a few tips for exploiting Outlook's features for working more efficiently.

Stickykeys in Windows and Vista could lead to a backdoor venerability says a researcher from McAfee. Vinoo Thomas, who works as a researcher at anti-virus company McAfee said that the StickyKeys function in Windows XP and Vista that allows users to type key combinations without having to hold keys down simultaneously could let hackers bypass the Windows login system. "Windows Vista does not check the integrity of the file that launches StickyKeys 'c:/windows/system32/sethc.exe' before executing it," said Thomas. "Which means you could replace it with another executable and run it by depressing the shift key five times."

Futurelooks has posted an article about 15 Firefox extensions useful to bloggers. So you've decided to start a blog. You've got something to say, people who will listen and the web as your slate. All of the initial work is out the way: you've chosen and registered a domain name, you've found a hosting company with a reasonably priced plan and, ideally, secure shell access. The research on AdSense is complete; you've eagerly signed up so you can not only say what you want to say but make some extra cash while saying it. The chair is comfortable, the coffee is hot and you are ready to go!

Irvo sent in this article about MSI who have revealed some secrets about DX 10. AMD PR FOLK were yesterday caught asking hacks whether it was true that MSI has revealed RV610 and RV630 chips, and we can now say that the answer is yes. But, MSI didn't stop there. The company is openly showing Nvidia GeForce 8600GT and 8500GT, so MSI is the only one on the block that is showing every board that will hit the streets in April and May.

Todays timewaster is from Matt who sent in Pandemic EOM where you play as a virus trying to wipe out the population.



There has been a recall of pet food which has been found to be dangerous and even deadly to pets. More information here and list of affected manufacturers here. Anyone using such products are advised to switch to a different product immediately although most of the products are used in North America - Canada and the USA.

From The Age:

"BRANDS of pet food widely available in Australia have been recalled from supermarket shelves in the US following reports that several cats and dogs had died after eating the affected product.
Menu Foods, the Ontario-based company that produced the pet food, said yesterday it was recalling dog food sold under 48 brands and cat food sold under 40 brands, including Iams and Eukanuba.

Those two brands are popular in Australia, having been imported from Canada since 1980."

Thanks to Sniper for letting me know.

edit: It seems it is not a problem for us.



OCAU will be offline for probably a couple of hours around lunchtime tomorrow, while I replace some memory and give our servers a general checkup and inspection.



For those who want to get the most out of their dual core PCs running folding at home the best way up until now was the 64 bit Linux client. However many people are not willing to run 64 bit Linux on their main PC. Now Stanford have released their Windows SMP client in an open beta test.

Instructions can be found here, information can be found here and there is a discussion thread on our forums here.

Here is a direct link to the client download.




Sunday Afternoon Reviews & Threads (0 Comments) (link)
Sunday, 18-March-2007 14:00:15 (GMT +10) - by Agg


The Australian F1 GP starts in a few minutes!

Video Cards:
Asus EN8800GTS 320MB on RBMods.
MSI Overclocked GeForce 8800 GTS 320MB on HWSecrets.

Case & Cooling:
nMedia HTPC 288-BA Enclosure with L.I.S. VFE Digital Display on TweakTown.
Enermax Uber Chakra case (video review) on 3DGameMan.
Noctua Low Noise Computer Case Fans on ATrueReview.

Input Etc:
Logitech diNovo Edge Bluetooth Keyboard on OZHardware.
3 Revoltec Gaming Pads on BurnOutPC.

Misc:
Fujitsu Lifebook Q2010 Ultra Portable Notebook on OZHardware.
15 Products from Brando on Techgage.
Lite-On LH-20A1H burner on OCOnline.

Interesting Forum Threads:
Calling Green Electronics Guru in Electronics.
Resistance of Light bulb filaments as temperature goes up? in Science.
Advertising in Counter Strike in Games.
Dell SC1430 Xeon E5310 - Octo Core Server in Team OCAU.
Kayls Q6700 ES B1 + Phase change action in Intel Hardware.
Hardware to speed up Photoshop in OC & HW.
Aston Martin sold in Motoring.
Microsoft to push HD Photo to Replace JPEG in Photography.
People 1 Camera 0 in Motoring.
April 07 Motor: Now with Febs in Motoring.
Kid gets biggest ownage ever in Motoring.
Sustainable Living in Lifestyle.
$1500 to spend on gaming... who really gets the last laugh in Game Consoles.
Pirates Of The Caribbean: At World's End [2007] in TV, Movies, Music and Books.



Philip sent in this about Bluesmurf's Imperator casemod, it seems it is getting a bit of attention on a few tech websites. More info here. Behold, the Imperator, a meter-long PC case mod in the shape of an Imperial Class Star Destroyer (that technically makes it 1/1600th scale, fanboys). Instead of the usual turbolaser batteries, ion cannons, and tractor beam projectors, this warship boasts a 3GHz Pentium 4, an ATI Radeon 9800 Pro graphics card, and a 36 GB Western Digital hyperdrive…er, hard drive. How quaint.

Greg sent in this link about Folding on the PS3 which could perform 20 - 30 times better than a PC. Officials from Sony Computer Entertainment Inc. and Stanford University's Folding@home program met on the college campus and announced that the long-hyped PS3 program that will crunch data on disease is set to go live at the end of the month. "It's really a perfect fit for us because it lets us apply our technological advancement to something that is so good and so important," said Richard Marks, senior researcher with Sony Computer Entertainment America. "One of the main reasons we're here today is just kind of a call to action to PlayStation 3 owners."

Check out this video of an interesting interface. Imagine you're at another Pentagon briefing and the program manager throws up one of those "death-by-PowerPoint" presentations - an "eye chart" that taxes your patience and makes your lids droop. Now imagine if the presenter used this technology to spice up the briefing…

Sandisk has launched a 32 Gigabyte Solid State Drive. SanDisk has announced a new entry in its line-up of flash-based solid-state drives (SSDs), the SSD SATA 5000, a 32 GB 2.5-inch hard drive designed to function as a drop-in replacement for traditional 2.5-inch hard drives in notebooks and other computer systems.

Intel is launching a classmate PC in Chile similar to the OLPC. ClassMate PC is the portable computer rival of the XO of foundation OLPC, and this designed to be used by students of basic education and average. On the inside it is a Celeron-M of 900MHz, 2GB of storage in hard disk of type flash, 256MB of ram, screen LCD of 7 " and connectivity to networks as much you distill like wireless. As far as the intangible thing, this equipment is compatible with Linux and Windows. All this comes in a robust packing with a single weight of 1.3 kilograms.

This guy thinks DX10 will not be Vista only. But frankly upgrading an operating system just to be able to play a few games would be a bit much to swallow for most gamers, especially the budget conscious ones. That's right, games aren't exactly cheap either, but at least most gamers don't have an issue with paying for those. Paying a minimum $200 price premium for a Vista upgrade is more than a bit over budget for most though. Especially if they've just bought that brand-new DirectX 10 graphics card after slaving away at the local 7-11 for months.

Internode has taken a look at the Sauber-BMW F1 Simulator. I think there are two things you need to have in a good racing simulator: a good game to play and a way to immerse you into that game. In May 2006 Image Space Incorporated, BMW and Intel announced they had turned an exceptionally accurate racing simulator into a game - the PC speed monkeys out there would know it as the popular "rFactor" title. (For those who aren't familiar, rFactor is a free, highly-configurable racing simulator that took PC racing by storm over the last year with its new level of realism and map detail. It currently includes 12 tracks many of which are measured using GPS systems and 13 highly accurate cars, from F1 to Rally.) That makes up the software part of the simulator.

Todays timewaster is from Yonas who has sent in Sphere, a point and click adventure game where the aim is to get out of the room.



Core PC Components:
Xclio Stable Power 500W Power Supply at BigBruin.
Super Talent T1000UX2G5 PC2-8000 DDR2 Memory at NeoSeeker.
Ultra X-Pro & X-Finity 800watt Power Supplies at OverclockersClub.
ASRock ConRoe1333-DVI/H HDCP (i945G) at OCWorkbench.
ECS NF650iSLIT-A (nForce 650i) at OCWorkbench.
Jetway M2A692-GDG (AMD 690G) at OCWorkbench.

Cases and Cooling:
Ultra E-Torque Black ATX Computer Case at TweakNews.
Thermalright HR07 memory cooler at XSReviews.
Thermaltake TMG A2, AT2 Coolers at TechGage.
Noctua NF-S12 80mm & 120mm Fans at Virtual-Hideout.
Thermaltake Big Water 735 at Computing On Demand.
Vizo Master Panel at XYZComputing.

Multimedia:
Pertelian X2040 LCD at Modders-Inc.
SteelSound 4H Headset at TechFear.

Other/Peripherals:
Lenovo ThinkPad X60 Tablet PC at ThinkComputers.
Icemat Second Edition at GideonTech.
Ratpadz GS at XSReviews.



For some bizarre reason I have a few weather-related pictures sent in by people. Oh well, offtopic stuff is OK on a Friday. :) First up we have the iron ore carrier "Selkirk Settler" having a really bad day:





Kate sent in some pics of their own mini flood, in response to the recent spot of rain at the AggCave:







Not to be outdone, Mace sent in pics of some recent serious hail in Civic in the ACT:








It's been a very strange summer..



Paul has sent in this article about Windows Genuine Advantage and how it "phones home" even when you click cancel. Microsoft has admitted that the latest update to its Windows Genuine Advantage program will phone back to Redmond even if the user clicks cancel. WGA is meant to help Redmond fight piracy, but has been criticized on privacy grounds and because previous versions have incorrectly labelled people with genuine software as pirates. But if you cancel the installation of WGA, maybe because you dislike the privacy implications, the software will still phone home. Microsoft stresses that WGA does not take any information which could identify you as an individual, but is only used to collate statistics on WGA use.

There seems to be heaps of these awesome flight simulators around. This one is probably one of the more extreme ones out there. Australia, March 12, 2007 - It's amazing what you can find at three in the morning whilst surfing the Net. While perusing our favourite Russian flight sim forum, we stumbled across photos of the craziest amateur-created cockpit we'd ever seen. At first we thought it was a hoax; surely nobody would build such a large scale sim just for the heck of it?

Bit-Tech have posted this mod of a Coolermaster Stacker case. Not only is this a mod for the sake of improving aesthetics they have also made a practical case and taken it to several LAN events in Europe like NetGamez. They also attended Cooler Master's Masters of Modding competition and completed some of the modding live in front of spectators at the event. We can tell you that this is no mean feat!

Justin has sent in this article about Windows Vista and innovation. There's no doubt that Microsoft has had an effect on the computer market that could really only be referred to as "global." Taking inspiration from the Unix and Apple interfaces, the company produced a stable operating system that changed the world of computing forever.

For those who want to actively fight against the RIAA, DigitalTrends has posted an article on how you can do this. The Recording Industry Antichrist of America, as I like to call it, is officially out of control. Its let's-sue-the-downloaders campaign is the most perverse marketing campaign in history. Rather than adjust its product and marketing to fit a new era, the music industry is instead using its trade association to bully consumers in a mistaken belief that this will transform file-sharing freeloaders into smiley-face customers. Consider the following tidbits.

Paul sent in this article about a study which found mobile phones do not need to be banned in hospitals because of interference they make. Calls made on cell phones do not affect hospital medical devices, U.S. researchers said Friday, but store anti-theft alarms might make implanted heart devices misfire. Tests at the Mayo Clinic in Rochester, Minnesota, showed normal use of cell phones, also called mobile phones, caused no noticeable interference with patient care equipment, they said.

Guy Sizkin has broken the world record for a air cooled Quad Core QX6700. Guy broke the record with an Intel Core 2 Extreme Q6700 processor (QX6700), Intel's quad-core CPU, with each core running at 2.66GHz at stock – making it a particularly hard nut to crack....This amazing achievement was made possible with ThermalTake's BigTyphoon, to which we added two additional 120mm fans, on top of the existing fan. Bringing the QX6700 to such a high clock speed required a very high voltage of V1.735, with an enormous loss of V0.115, but the temperatures remained within the reasonable range – up to 75c under full load.

LegionHardware has posted an article about DDR2 memory frequency performance on Core 2 Duo.

Brad has sent in this odd video of some guy painting with ketchup and fries, yuck.

Todays timewaster is quite suitable for a Friday night, it is this drunken walking game where you need to control the drunk man walking home.



Firstly there have been two new admins appointed, skootyloops and Goth. Skootyloops is going to be joining SLATYE as the Video Cards forum admin and Goth has become the admin to the Electronics and Extreme Cooling (with Cathar) forums. Congratulations to both skootyloops and Goth for their promotion.

Also, evil-mooo will be shaving his head and possibly waxing his chest if he gets over $500 worth of donations for the Worlds Greatest Shave on the 23rd of March. The money is going towards the Leukemia foundation. His WGS profile can be seen here.

Thanks to matthudson for linking me to these items.




Melbourne F1 Grand Prix (0 Comments) (link)
Friday, 16-March-2007 13:20:54 (GMT +10) - by Agg


The 2007 Formula One season kicks off this weekend, on the street circuit at Albert Park in Melbourne. This will be the first Grand Prix season in fifteen years that hasn't felt the presence of the great Michael Schumacher, given his retirement at the end of last year. With new rules, new tyres, a swathe of new drivers and plenty of drivers having changed teams for this season, this first round should be a real eye-opener. Keep an eye on the action in this thread in our Motoring forum.



Core PC Components:
Intel Core 2 Duo E6600 2.4GHz Processor at PCStats.
Asus M2A-VM AMD 690G Motherboard at PCPer.
PowerColor Radeon X1950 Pro Extreme with Artic Cooling at HardwareSecrets.
Connect3D X1650XT at TrustedReviews.
Asus CrossHair at HotHardware.

Cases and Cooling:
Noctua NF-R8 (80mm) and NF-S12 (120mm) Fans at OverclockersClub.
ThermalTake BlueOrb FX heatsink at DVHardware.
Thermalright High Rise HR07 memory cooler at XSReviews.
Thermaltake Symphony Mini Liquid Cooling System at TweakNews.

Multimedia:
Nokia E65 3G Slider at HardwareZone.
Shure SE310 Noise Isolating Earphones at TrustedReviews.
Titan EZ Sound 2.1 Speaker System at Pro-Clockers.
HP L2045w 20-inch Widescreen LCD Monitor at DigtialTrends.

Other/Peripherals:
Saitek GM3200 Laser Mouse at TechPowerup.
Samsung R20 Aura at TrustedReviews.
HP Pavilion tx1000 Notebook PC at HardwareZone.
Microsoft Flight Simulator X Deluxe at OverclockersClub.
Logisys PC Extension Station at TechGage.




Caption Contest! (0 Comments) (link)
Thursday, 15-March-2007 15:54:08 (GMT +10) - by Agg


Competition time! The very nice people at The Loudspeaker Kit have sent us a pair of their M4 Mini Monitor Speaker Kits to give away. That contains all the bits and instructions you need to make a great pair of bookshelf-style speakers to add to your home theatre setup, HiFi or whatever you like.

Continuing the "audio" theme I've burrowed into the AggCave and come out holding up a "Digital MP3/4 Player 512MB" that looks quite like a white iPod mini, but of course, is not. :) So that'll make a nice second prize, and for both winners and 3 runners-up I'll chuck in some OCAU merchandise as well.

So, what do you have to do to win? Well, this time it's a "caption contest", using 5 pictures from the OCAU Events last year:



click each to enlarge


For full details, see this thread!



Core PC Components:
PC Power & Cooling Silencer 750 Quad Power Supply at PCPer.
Gigabyte GeForce 7600 GS at SharkyExtreme.
ECS GeForce 8800 GTS 320 at Hexus.

Cases and Cooling:
Arctic Cooling Freezer 7 Pro at ASELabs.
Spire Pininfarina SP-ATX-PALU/B Enthusiasts Case at Bjorn3D.
Ultra ChillTec Thermo Electric CPU Cooler at OCIA.
Ultra Products ChillTec Thermo Electric CPU Cooler at BigBruin.
Saturno 2.5" SATA HDD Enclosure at PCFrags.
NZXT Duet Case at Modders-Inc.
OCZ Vindicator CPU Cooler at LegitReviews.
SilverStone MS04 IDE Hard Drive Enclosure at ReviewDesk.
Thermaltake Soprano DX at TechGage.

Multimedia:
Dell Laser Printer 1720dn at BIOS.
Creative Zen Vision W at TBreak.
Samsung SyncMaster XL20 at TheTechZone.
Garmin Nuvi 660 at Windows A to Z.
Fujifilm FinePix F20 at TrustedReviews.

Other/Peripherals:
Microsoft Natural Wireless Laser Mouse 6000 at XYZComputing.
Palm Treo 700p at ProjectPDA.
Tom Clancy's Ghost Recon Advanced Warfighter 2 at TrustedReviews.



Google/Youtube (GooTube?) is being sued for US$1 Billion by Viacom over copyright infringement. There is a thread discussing this here. In the lawsuit filed Tuesday in the U.S. District Court for the Southern District of New York, Viacom (Charts), owner of MTV and Comedy Central, said that "almost 160,000 unauthorized clips of Viacom's programming have been available on YouTube and that these clips had been viewed more than 1.5 billion times." In addition to damages, Viacom said it wants an injunction prohibiting Google and YouTube from further copyright infringement. Google said that it and YouTube had yet to see the lawsuit but added they feel "confident that YouTube has respected the legal rights of copyright holders and believe the courts will agree."

Anthony has sent in this and this which have some really cool Lego designs. In 2004, Nathan Sawaya came to national attention as a talented artist when he won a nationwide search for a professional LEGO® Master Model Builder. Since then, he has been garnering accolades, as well as fans, with his colorful and whimsical artwork made entirely of the popular children's toy. Born in Colville, Washington and raised in Veneta, Oregon, Sawaya has a unique artist's eye for creating awe-inspiring images and sculptures out of the square and chunky building blocks.

Anthony also sent in this wine rack which is compatible with a server shelf. Speaking of strange products, why don't you check out the egg cuber.

Windows 2003 SP2 has been released, direct link to Microsoft here and here is the release notes. Thanks Nick and Daniel for the links. Several readers noted that Microsoft has quietly released 32-bit Windows 2003 Service Pack 2 for download. (The 64-bit edition is still showing as a release candidate on the site.) The installation of SP2 may potentially regress hotfixes that have been deployed previously; Microsoft has released a script to scan for hotfixes that may potentially regress.

OCWorkBench has taken a look at some Intel Bearlake boards from ECS. The Northbridge chipset supports a 45nm-process microarchitecture CPU, which greatly boosts performance and efficiency. These chipsets feature a 1333 MHz Front Side Bus (FSB), DDR3 memory and work seamlessly with Intel's new ICH9 Southbridge I/O chip. The ICH9 Southbridge will have at least three different versions, a standard ICH9, the ICH9R with added support for RAID storage, and the ICH9DH designed specially for digital home applications. The ICH9 also offers a useful new feature called 'Intel® Robson Technology', which not only improves system responsiveness while saving power but also allows users to boot and quickly system recover.

Apple has released a whole bunch of fixes for 45 security holes in Mac OS X. The megapatch is the seventh Apple security patch release in three months. It deals with vulnerabilities in Apple's own software, as well as third-party components such as Adobe Systems' Flash Player, OpenSSH and MySQL. Sixteen of the vulnerabilities addressed by the update were previously released as part of two high-profile bug-hunting campaigns.

Here is a fun political test which tests your views and checks to see which Australian political party aligns with your view the most as well as how "left" or "right" you are on the political spectrum. There is a thread discussing the test and peoples results here. This test will identify which of the major Australian political parties most aligns with your views. It will also tell you where your views lie on the left-right political spectrum. You will be asked to indicate the extent to which you agree or disagree with a series of 50 statements. You must express a view on every statement.




Photographer's Rights - Petition (1 Comments) (link)
Wednesday, 14-March-2007 16:04:25 (GMT +10) - by Rational


Darky has brought this thread to my attention about the rights of photographers and a petition there is promoting their rights.

The online petition can be found here and the petition author says that assuming the petition is well supported it will be sent to all MPs within State and Federal parliament informing them of their opinion.

More information can be found here and there is a transcription of a Sunday Telegraph article on the matter here.




Wednesday Midday Reviews (1 Comments) (link)
Wednesday, 14-March-2007 12:54:47 (GMT +10) - by Agg


Motherboard & CPU:
Asrock 4CoreDual-VSTA AGP+PCIe board on Pro-Clockers.
ECS AMD690GM-M2 V1.0A AMD 690G board on Motherboards.org.
Abit AB9 Quad GT LGA775 board on NeoSeeker.
Abit AW9D Max LGA775 board on OCClub.
Intel Core2 Q6600 CPU on OCClub.
The New Core2Duos preview on LegionHW.

Video Cards:
Foxconn Geforce 8800GTS-320MB on PCStats.
Sapphire X1950 GT Crossfire on LostCircuits.
MSI 8800GTS 320MB on XSReviews.
eVGA e-GeForce 8800 GTS 320 MB KO ACS³ on Guru3D.

Cooling:
Enzotech Ultra-X CPU Cooler on Virtual-Hideout.
Arctic Cooling Accelero S2 Video Card Cooler on RBMods.
Arctic Cooling Accelero S2 on HWZone.
CoolIT Eliminator CPU Cooler on LegitReviews.
Jetart HCA06 HDD Cooler on XSReviews.

Audio / Visual:
Razer Pro|Tones m250 on TechPowerUp.
Altec Lansing iM510 Portable Sansa Speakers on TheTechLounge.
USB HDTV Tuner and DVR on PCPerspective.

Storage:
Seagate 750GB Barracuda ES enterprise HDD on TechARP.
AVB USB 2.0 Mobile 4GB flash drive on Bjorn3D.



Djjc has sent me word that one of our forum members, Ronza, has won first place in his division in the Moran Art Competition.

A thread discussing this can be found here and here. Congratulations Ronza!






Endscape is building his own computer case using a lot of acrylic and a home built strip heater. Oracle is now on what may be a permanent hiatus, so I have started to fiddle around with another project. I seem to be a fan of the cube, and this is no different, being 11 inches on all sides. The case should be almost entirely plexi glass as I happen to have piles of 3/16 acrylic laying around that needs to be used for something. The design really isn't that far out there, but what I plan to do with the lighting and paint should really set it apart. No previews or hints on that, you'll just have to wait and see.




Spikes has done a review of the Thermaltake Soprano DX case. Features: - Aluminum front panel with elegant streamline design - e-SATA connector built-in - 14cm front and 12cm rear fans for superior cooling - Tool-free kits for 5.25" and 3.5" external drive bays and expansion cards - Sufficient space for settling Nvidia GeForce 8800 series graphic cards. (Installation instruction)




Tuteja1986 has done a mini review of the Gigabyte 965P-DS3P. I really liked the 965P DS3P and i think its the best bang for buck enthusiastic motherboard. Over clocking wise its an spectacular motherboard. I am able to hit 500FBS without a problem. Its loaded with extra feature like all solid Capacitor , cover coke points , 6 Phaze Power Supply , 8 Sata port , Crossfire support and its got fuse on the USB port to protect it from Voltage and Current overload.




Eva2000 has done a comprehensive test of the effects of memory factors on the performance of a 8800GTS. I decided to check out what the effects memory timings and memory clocks has on 8800GTS SLI performance on Asus 680i Striker Extreme motherboard.






IntelInside sent us word that MIT are set to offer all of its 1800 courses for free on the internet. Online students will not be able to earn an MIT degree or have contact with faculty at the university, located across the river from Boston in Cambridge, Massachusetts. MIT launched its "OpenCourseWare" program in 2003 and already offers hundreds of courses online. A small number of other U.S. schools are following suit. Stanford put some classes on line last year and Bryn Mawr plans to do so soon.

Seagate is shipping disk drives with full disk encryption known as "DriveTrust" technology. Seagate announced today that ASI Computer Technologies will be the first manufacturer to sell notebook computers with full disk encryption (FDE). The ASI notebook model C8015 will feature Seagate's Momentus 5400 FDE.2 80GB hard disk drive with "DriveTrust" technology, a hardware-based FDE to provide strong data protection and requires only a user key to encrypt all data, not just selected files or partitions, on the drive.

Intel is getting into the flash hard drive market which sports 28Mb/s read speeds. The Z-U130 Value Solid-State Drive will be available in 1GB, 2GB, 4GB and 8GB models and boasts sustained write speeds of 28MB per second. This is comparable to the low end of magnetic platter hard drives, which have typical write speeds varying from 30MB to 75MB per second. The drives are contained in a 3.5cm by 2.5cm package and connects via a USB 1.1 or 2.0 interface using a standard 2x5 USB connector.

ASELabs has taken a look at Direct X 10. With the release of the new Windows Vista, Microsoft introduced a key component that would give users good reason to upgrade, in the form of DirectX 10 (DX10). What this means for the end user, is better looking games that use fewer system resources, in a nutshell. The launch of a new version of DirectX could be compared to the launch of a new system in the home console world.

Microsoft Live OneCare (Microsofts' own antivirus offering) has taken a rather destructive attitude to email virii by deleting all the users emails in some cases. According to postings on Microsoft's OneCare forum, erasures have been caused when the antivirus program finds a virus in an e-mail attachment. Instead of then quarantining that single e-mail, users have reported that entire .pst or .dbx files -- the personal folder where non-Exchange Server users' messages and other details are kept -- have been quarantined or, in some cases, even deleted.

OZHardware has taken a look at Vista's performance compared to XP. It is widely known that you need a much faster PC to run Vista than you do to run Windows XP. Microsoft recommend a minimum of a 1Ghz CPU and 1GB of RAM to run anything better than Vista Home Basic (I.e. Home Premium, Business or Ultimate) , and a Directx9 capable video card. I would hate to try and run Vista on a 1Ghz CPU, it would just be painfully slow. So when specing-up your new machine, make sure you at least double the minimum recommended RAM and CPU speed, have a dedicated PCI-Ex16 video card with 128MB of RAM or more, and you will be fine. If your video card supports DirectX9, you should even be able to run Aero.

Eric has sent in this page for more Vista tweaking information for those who want to get the most out of the new OS.

Bit-Tech have posted an article on hard drive technology. From a performance point of view, the hard drive has always been one of the most overlooked components in a desktop system. Perhaps hard drives just aren't sexy enough? After all, competing with the newest and shiniest graphics cards and processors is a tough business for what is essentially a nondescript rectangular box in which you put stuff.

Check out this video of some serious paintball action in the "Big Paintball Manouvers" 2006, Russian tactical paintball complete with tank. Agg (our very own paintball champion) may want to get in contact with these guys. Warning: Video contains groovy foreign music.



Core PC Components:
Mushkin XP2-8500 Memory at OverclockersClub.
ECS NF650iSLIT-A 650i SLI Motherboard at LegitReviews.
Asus EAX1600PRO & EN7600GT at HotHardware.
Sapphire Radeon X1950GT at TweakTown.
SilverStone Sugo SG01W + ST50EF-Plus at Phoronix.
ASUS P5N-E SLI Mainboard at XbitLabs.
ASUS P5B Premium Vista Edition at HardwareZone.
Thermaltake Toughpower 850w at LegionHardware.

Cases and Cooling:
Gigabyte 3D Aurora 570 ATX Chassis at Virtual-Hideout.
Akasa TIMclean at XSReviews.
Cooler Master: CoolViva Pro at XbitLabs.
Antec Notebook Cooler S at TweakNews.
ThermalTake iFlash+ 120mm fan at DVHardware.

Multimedia:
Oppo DV-981HD Upconverting DVD Player at HardcoreWare.
Acer AT4220 42in LCD TV at TrustedReviews.
Targus Active Noise Cancellation Headphones at ThinkComputers.
Jabra S5010 Desktop Speaker System at HardwareZone.

Other/Peripherals:
Cyber Snipa Tracer Mouse Pad at Modders-Inc.
Gateway GM5066B at TrustedReviews.
iOne Gemini-R16 Keyboard and Mouse at PCApex.
Toshiba Portege M400 Tablet at XYZComputing.




Sponsor Specials (0 Comments) (link)
Tuesday, 13-March-2007 14:28:29 (GMT +10) - by Agg


Remember to keep an eye on our Sponsor Specials Forum if you're shopping around for a good deal. In there our many sponsors have threads, currently covering 500GB HDDs, Bluetooth headsets, motherboard+CPU, ADSL modems, plasma screens and a range of other goodies. Worth a look!



SLi_dog has managed to overclock a Celeron Cedar Mill to 6.35Ghz using liquid Nitrogen. I would say he has certainly put in a very formidable effort. Hi all, This afternoon I've been playing around with some old Pentium4 chips and LN2. My goal was to break the 6Ghz mark and well, I suceeded and managed to take the top CPU-Z spot with this type of Celeron and 18th overall




FearTec has chosen to cool down his D-Link DGS-1008D gigabit switch with the aid of a 80mm LED fan and a large round hole. The switch would crash every few hours (idle load) and require powering down for 15 minutes to cool before it can be used again. Googling revealed that this switch can die after standard use if it is not kept cool. There is no heatsink on the main processor and the chip would run at 70+c after 10 seconds of operation. This is what I did.




Trodas is having some fun overclocking an old school machine. So Samxons caps worked well once again, even the limits of Celeron 400, created with 0,25um technology, is simply unsurpassable. Joe sayied that over 600Mhz are these black PII very hard to get. And I belive this. With better cooling and higher voltage into the CPU it will be sure possible to reach 600Mhz, but what the hell now. Black Celeron/Pentium II are simply made with 0,25um technology. Green ones are made with 0,18um technology and these can overclock over 1Ghz, so when I get some into ma hands...




Wild is modding an old 486 tower case for use for water cooling. Years ago, when the office was running off 386 and 486 machines, we had chunky fulltower cases to accommodate the larger hard disks and graphics cards required for CAD at the time. Since then, the machines went into storage and haven't been touched since, except for one that I did some quick mods on to fit an ATX motherboard and power supply in (as shown in the photos below).







Microsoft Office 2007 (20 Comments) (link)
Monday, 12-March-2007 18:24:39 (GMT +10) - by Agg


Not content with dominating the news page, waynekruse has turned his hand to article writing as well. Today he shares his thoughts about the new interface and features of Office 2007: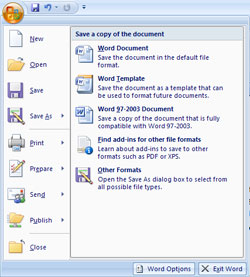 Click for the review!






Melbourne OCAU Meet: Belgian Beer Cafe Bluestone (0 Comments) (link)
Monday, 12-March-2007 16:31:38 (GMT +10) - by Rational


There is a Melbourne OCAU meet coming up on the 31st March at the Belgian Beer Cafe Bluestone. Details can be found in this thread including how to get there and other vitally important details like the beer selection. :)

Details:
When: 31st March from 6pm onwards
Where: Belgian Beer Cafe Bluestone, 557 St Kilda Road, Melbourne
How: This thread
Beer Selection: This thread

Here is a Google Maps link of the Belgian Beer Cafe for those who like to navigate that way.

Any questions can go in this thread or you can PM Manol or Remote Man who are organising the meet.



Core PC Components:
EVGA e-GeForce 8800 GTS at HardOCP.
Kingston 2GB HyperX PC2-9200 at TechGage.
XClio Stable Power 460W and 850W at OverclockersOnline.
OCZ ProXstream 1000W at Madshrimps.
BFG Tech BFGR1000WPSU Power Supply at HardOCP.

Cases and Cooling:
Bluegears 'B-Flexi' & 'B-Cool' Cooling Fans at Virtual-Hideout.
Sytrin SHF1 Hard Drive Cooler at TomsHardware.
NZXT Zero case at DVHardware.
Gigabyte 3D Galaxy II at UKGamer.
Zalman CNPS9500 AM2 CPU Cooler at ThinkComputers.
Coolermasters GeminII. at HardwareLogic

Multimedia:
Samsung YP-K3 MP3 Player at HardwareZone.

Other/Peripherals:
Mojo Energy Mints at A True Review.
Freespire 2.0 Alpha 1 at Phoronix.
XTracPads Accessories at BurnoutPC.
Logitech Harmony 885 at UKGamer.



A professor at an American University has made a cluster of 8 PS3's. The professor behind it says that with around 10,000 PS3's you could create a cluster rivaling Blue Gene/L. The Sony Playstation 3 (PS3), Xbox and Nintendo Wii have captivated a generation of computer gamers with bold graphics and rapid-fire animation. But these high-tech toys can do a lot more than just play games. At North Carolina State University, Dr. Frank Mueller imagined using the power of the new PS3 to create a high-powered computing environment for a fraction of the cost of the supercomputers on the market.

The European Union is also scrapping the incandescent bulb in favor of more energy efficient varieties. Australia last month said it will be the world's first country to ban incandescent lightbulbs in a bid to curb greenhouse gas emissions, announcing it would phase them out within three years. "We are very impressed by the Australians and before we came to the summit, we had already been in touch with them and looking at the issue. We support this scheme and hope to take it on," Irish Prime Minister Bertie Ahern said.

HardOCP have taken a look at Xbox 360 custom cases. We have always felt that the Xbox 360, while it is a wonderful console, is a bit too plain for our tastes. To its credit, the flat white color gives the console a distinctive style and, as a stand alone device, it looks good. The problem is that the Xbox 360 just doesn't go well with other electronic devices in your entertainment center and it doesn't go too well sitting next to your TV.

Check out this video of a remote control B29 bomber complete with a remote control Bell X-1 rocket plane.

Engadged have posted yet another Vista activation crack which automatically renews the 30 day activation grace period. Strike three two for Vista's product activation system: the latest Vista activation workaround is called "Timerstop t2a" which works by automatically renewing the 30 day grace period before the user has to "activate" their presumably legit copy of Windows.

Phoronix has posted a guide on set up a KVM Virtualization on Fedora Core 7. Xen has been around for quite a while now, but in recent months the virtualization option to receive the most attention has been KVM, or the Kernel-based Virtual Machine. KVM development began by Qumranet and is designed to be a full virtualization solution and uses Intel VT or AMD-V technology (depending upon what processor you are using) to assist in the virtualization process. KVM also uses a modified version of QEMU. Premiering in the Linux 2.6.20 kernel was the inclusion of KVM.

PCMech has taken a look at four virtual desktop managers for Windows. The solution is called "virtual desktops". Linux users have had this feature for years but it never caught on strongly in Windows, despite its usefulness. So for this week's Freeware Frenzy, I'll be examining four virtual desktop applications to see which is the best option for increasing productivity.

Tweakguides have released version 1.0 of their tweaking guide for Vista in PDF format. The TweakGuides Tweaking Companion (TGTC) is the complete system optimization guide for Windows users. Designed for novice and advanced users alike, it is written in plain English to help you genuinely understand all aspects of Windows and your PC. The guide covers every major topic, from the correct installation of Windows and critical drivers and software, through to recommendations for every significant setting and feature, all the major performance and convenience tweaks and customizations, as well as detailed troubleshooting advice.

RBMods have reviewed a digital photo frame with a 7" screen and some other nice features. This would be good for those who want one of those frames but don't want to risk pulling apart a laptop like what JBoles and fist4jesus did. In case you haven't noticed, digital cameras are everywhere, ranging for large professional models to tiny ones that fit on your cell phone. Odds are, if you own one, you have a bunch of digital photos but haven't gotten around to printing them, which is expensive and time consuming. Geeks.com, popular online retailer, sent us a potential solution to this problem: a Digital Photo Frame, which allows you to display your pictures instantly without having to sit in front of a computer.



Core PC Components:
Antec TruePower Trio 650 Watt Power Supply at FutureLooks.
XFX 7600 GT Fatal1ty Video Card at Modders-Inc.
Foxconn N68S7AA-8EKRS2H nForce 680i Motherboard at TweakTown.
Buffalo FSX800D2C-K1G FireStix at ProClockers.

Cases and Cooling:
Uranus 3.5" SATA HDD Enclosure at PCFrags.
Vigor Monsoon II Lite Active TEC CPU Cooling System at LegitReviews.
NZXT Steel Duet HTPC Enclosure at TweakTown.
Noise Limit SilentFlux ATX at HWT.

Multimedia:
Acer AL2223Wd Office at Phoronix.
HT Omega Claro soundcard at Bit-Tech.

Other/Peripherals:
Creative Fatal1ty 1010 Mouse at GamePyre.
Solwise Vesenet HomePlug 3 x Ethernet Adapter at TrustedReviews.
Griffin Elevator Desktop Stand at ThinkComputers.
HP TouchSmart IQ770 PC at DigitalTrends.




New Sandra Version (0 Comments) (link)
Sunday, 11-March-2007 03:01:07 (GMT +10) - by Agg


SiSoftware have updated Sandra, their popular system info and benchmarking program. This version has full support for Vista, among other things. Grab the new version from our mirror page:



OCAU Sandra Mirror Page





Here is even more great photography coming from our Photography Forum. Warning: The ferris wheel one may be NSFW.







Saturday Afternoon (0 Comments) (link)
Saturday, 10-March-2007 15:43:07 (GMT +10) - by Agg


AMD recently announced their AMD 690 series motherboard chipset. This is the company's first chipset to bring together the combined strengths of AMD CPU and platform technology with the industry-leading features of the ATI Radeon X1250 GPU. Coverage on PCPerspective, TechSpot, TechReport and TheTechLounge. OCW reviewed boards from EPoX, Jetway and ECS. LegitReviews have an overclocking article.

HotHardware compared AMD's LIVE! and Intel's VIIV guidelines for HTPCs. We compare and contrast the features and performance of the two platforms using a number of games, benchmarks, and real-world applications.

TechARP have a security boot camp for your PC in 3 parts. Join Empire23 as he goes through the simple ways of checking for malware and cleaning your PC of them.

HWSecrets have some info for those wanting to upgrade their CPU. In this tutorial we will list all CPU models you can install on your system without replacing your current motherboard.

MadShrimps rounded up six GeForce 8800GTS 320MB video cards. We compare models from known manufacturers Sparkle, Gainward, XFX and PNY as well as two new comers Twintech and Zotac.

HWAnalysis check out the state of Vista's driver woes a month after launch. Meanwhile Banshee points out an amusing tale of someone's Vista install.

TrustedReviews compared a couple of HDMI switch boxes. Now, if you've only got a single HDMI port, you're in for a lot of reaching behind your TV and swapping cables every time you want to watch a different source.

Roland sent word that SATA-IO has released the SATA Revision 2.6 Specification. The latest SATA revision 2.6 adds new physical and performance features to the previous SATA revision 2.5, also referred to as SATA 3.0Gbps, specification.

Accelenation have an editorial about real and fake products, focussing on a tiny RC helicopter. Despite the PicooZ costing a modest $45 USD (£30 GBP) the counterfeit versions soon started to appear. Check out our popular Wiki page on Fake Memory Cards, too.




Scams Target You - Protect Yourself! (4 Comments) (link)
Saturday, 10-March-2007 13:38:35 (GMT +10) - by Agg


CordlezToaster sent in this info:

The Australasian Consumer Fraud Taskforce, established in March 2005,
is composed of 18 Government regulatory agencies and departments who
have a remit for consumer protection in relation to frauds and scams.

During March 07 the Australasian Task Force will be running a campaign
to increase scam awareness in Australia, campaign as follows:

The overall theme for 2007 is: SCAMS TARGET YOU – PROTECT YOURSELF

Kick off is March 5th and the campaign runs through to March 31. The
emphases in the four weeks are:
Week 1 (6th – 11th) – Protect Your Money;
Week 2 (12th – 18th) – Protect Your Phone;
Week 3 (19th – 25th) – Protect Your Computer;
Week 4 (26th – 31st) – Protect Your Identity.

Further Information
Please see: www.scamwatch.gov.au.




Saturday Morning (4 Comments) (link)
Saturday, 10-March-2007 03:52:10 (GMT +10) - by Agg


SilentPCReview have a recommended fans guide. It is a concise practical summary about the technologies, techniques and art of using quiet fans in computers, along a short list of the best candidates.

LegionHW consider the performance requirements of Supreme Commander and the Command & Conquer 3 demo.

Tweaktown meanwhile looked at SLI performance using two GeForce 8800GTS 320MB video cards. We clearly felt that if we were going to test SLI 8800's, it had to be done properly - the Dell 30" LCD with its lovely 2560 x 1600 resolution was pulled out and SLI was tested in style.

From Matt: On Wednesday of this coming week my girlfriend will be shaving her head for charity. She's doing it as part of the World's Greatest Shave. I've also got a current thread in the For Sale forum which is selling a hair straightener for the cause (Don't you love the irony).

Tweaktown have a giveaway: We've currently got some upcoming games to give away in 2 copies of Theatre of War by Battlefront.com. Each winner gets a copy of TOW plus one of Battlefronts back catalogue games. This game is developed by 1C Company famous for IL2 Sturmnovik and Pacific Fighters. It's open to all people world wide and ends April 7.

Nodus8 has some more info on the "vomit beam" story from Wednesday's news post: Sounds like Hypersonic sound technology. Pretty dangerous stuff! Wouldn't like to be on the receiving end of this. Also used for advertising in the states. The official site is here. Here is an article that elaborates on the dangers of the technology.

Nick spotted a special deal for Australian uni students wanting Office 2007. However, the effort may be all for naught unless Microsoft reins in its Windows Live OneCare security software which in some cases identifies the site as a potential phishing scam.

From Skit at Furycog: We asked Director David Kazim a few questions about the upcoming gaming event GO3 in March. Thought OCAU'ers might enjoy the read. :)

XbitLabs played with some new coolers and overclocked CPUs. We were lucky to get our hands on two new cooling solutions, so we decided to get down to another test session right away. In our new article you will see six highly efficient coolers tested on two platforms to determine the winner!

TechWareLabs report on an electronic home expo, while an IT Show in Singapore was visited by HWZone. Techgage meanwhile went to a photography show and cover some new cameras.

Nigel sends word that Commodore (as in C64, and Amiga) are set to re-enter the gaming PC market. Specifics of the computer remain scarce, but Commodore CEO Bala Keilman promises that the new Commodore PC is going to bring the Commodore brand back into the gaming industry.

Phoronix compared the performance of Fedora and Ubuntu Linux distros. In this article we have enclosed benchmarks from Fedora Core 6, Ubuntu 6.10 Edgy Eft, Fedora 7 Test 2, and Ubuntu Feisty Fawn Herd 5. In gaming and desktop benchmarks, which of these Linux distributions is faster?

LegionHW have an E6400 overclocking guide. Overclocking has never been easier and the fact that users have the option to run the Core 2 Duo E6400 at 3.50GHz with DDR2-800 memory is impressive!

ZXR says this weekend holds another bonus for Australians, with it being a "free Xbox live gold" weekend. Whatever that means. :)




Saturday Morning Reviews (0 Comments) (link)
Saturday, 10-March-2007 01:31:19 (GMT +10) - by Agg


Audio / Visual:
Evesham iplayer PVR on Hexus.
ExtremA DIY Amplifier on HWAnalysis.
Logisys PC Extension Station monitor stand on Virtual-Hideout.
Turtle Beach Audio Advantage SRM 7.1 USB audio on OCClub.

Input Etc:
NaturalPoint TrackIR 4 PRO & TrackClip PRO head-trackers on OCClub.
Microsoft Xbox360 Wireless Controller for Windows on Metku.
Razer DeathAdder Gaming Mouse on Techgage.

Case & Modding:
Silverstone MFP51 MCE LCD w/ Remote mini-screen on Virtual-Hideout.
SoundGraph iMON Ultra Bay mini-screen on TechPowerUp.
Pertelian X2040 USB LCD mini-screen on BurnOutPC.
In Win F430 tower on OCOnline.

Storage:
Freecom FSG-3 Storage Gateway WLAN on TrustedReviews.
Vantec NexStar 3 HDD enclosure on Phoronix.
AIC SIS Cannister server storage on TechWareLabs.
MSi StarReader Mini pen drive reader on PCFrags.

Cameras:
Logitech QuickCam for Notebooks Pro on Techgage.
Olympus mju 770 SW rugged digicam on TrustedReviews.



BFM has let me know that the open source game Open Transport Tycoon Deluxe has been updated. A thread discussing this can be found here. We have a new fast, robust and flexible pathfinder, electrified rails support, a brand new terrain generator, full UNICODE support and better multiplayer. NewGRF compatbility (modding) has been greatly enhanced with support for changing stations, adding sounds, more vehicle sets, etc. The smaller feature- and buglist goes on and on, but we'll let the user explore this. All users of 0.4.8 are encouraged to update to this new release.

Asus has revealed a external GPU for laptops (with audio capability) which runs off Expresscard. Thanks to Ambush for the link. Notebook users rejoice: ASUS is set to produce its XG Station external graphics card for notebooks. ASUS previously pulled the wraps off the XG Station at the Consumer Electronics Show earlier this year. The XG Station will not have retail availability, however, ASUS plans to ship the XG Station to OEMs and channel partners. ASUS will not sell the XG Station as a barebones external graphics card enclosure. Instead, ASUS will bundle the XG Station with ASUS PCIe graphics cards. Pricing on XG Stations will vary depending on the bundled graphics card.

Yoda sent in this article which claims that Microsoft will be releasing a beta for some VOIP server software which integrates with Microsoft Office and legacy phone networks. Microsoft will release a public beta of new VOIP (voice over Internet Protocol) server software by the end of this month.The software smoothly integrates with legacy phone networks and its Office application suite, the company said.

ZXR sent in word about Google's search for open source coders in Australia with their "summer of code" program. "Google is delighted to give Australian students an opportunity to participate in open source development," Google Australia's head of engineering, Alan Noble, said. "It's a great opportunity for our students to create open source code under the supervision of first-rate mentors, and hopefully get some pocket money on the way."

For those who use Firefox you may be using one or more extensions (small apps that add functionality to Firefox) however Paul has sent in this post which lists a whole bunch of dodgy ones which can be dangerous. The purpose of this thread is to make people aware of some tactics used in extensions considered by some people not worthy of the AMO (addons.mozilla.org) "trust" seal. It has also the purpose of discussing the AMO quality standards and the views on these and other extensions that might be considered harmful for common non-tech-savvy users.

Trillby has sent in this funny video (NSFW - language) of some guys doing a geeky computer themed rap in public. Michael (via Agg) has sent in this video on the subject of UFOs.

Bit-Tech have tested a bunch of wireless routers, Oz Case Mods have done a mouse pad roundup, TrustedReviews have posted a Digital Camera buyers guide and finally PC Perspective have updated their hardware leaderboard.

Todays timewaster is from Daztay with this funny "string spin" flash thing.



Core PC Components:
Biostar VIA K8M800 Motherboard at ThinkComputers.
ASUS P5B Premium Vista Edition at Bjorn3D.
Inno3D GeForce 7900 GS iChiLL ACS6 at Bit-Tech.
Patriot Extreme Performance DDR2 2GB (2 x 1GB) PC2-8500 RAM at OverclockersClub.
Enermax Infiniti 720W SLI Power Supply at Virtual-Hideout.
AMD 690G IGP First Looks and Performance at HardwareZone.
Inno3D iChill 7900GS at LegionHardware.
OCZ's Flex XLC PC2-9200 Memory at Neoseeker.
ASUS M2N32-SLI Premium Vista Edition at Motherboards.org.
Asus Crosshair Motherboard at OverclockersClub.
AMD's 690G/V Series Chipset Preview at HotHardware.

Cases and Cooling:
nMedia HTPC 288BA Case at GideonTech.
Thermaltake Extreme Spirit II Northbridge Cooler at PCApex.
NZXT ZERO Case at Madshrimps.
Vizo Uranus at OverclockersClub.
Arctic Cooling Freezer 64 LP Heatsink at FrostyTech.
Kingwin Jet Enclosure at OverclockersCafe.

Other/Peripherals:
Saitek Eclipse II Keyboard at TechPowerup.
Toshiba Satellite M100 at HardwareZone.
SteelPad QcK Heavy at XSReviews.
Asus W7J Notebook at XbitLabs.
Logitech VX Revolution Mouse at PCPer.
Saitek GM3200 Gaming mouse at XSReviews.
Acer Aspire 9300 Notebook at XbitLabs.
HP w22 22-inch LCD at DigitalTrends.



Here's a few more random pics from people: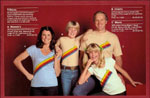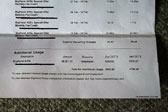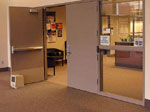 Here are some interesting forum threads I came across while browsing around:

Are You Satisfied With Vista? in Windows Operating Systems.
Banknote ripped in half...? in The Pub.
Inspired by Admiral [56k no way] in Photography.
Passing out from hitting funny bone in Sport, Fitness and Health.
Very small business question in Career, Education and Finance.
Finally! I've fully converted in Other Operating Systems.
What time do you get into/leave work ? in Career, Education and Finance.
2 New Ragdoll Kittens in Pets & Animals.
Electricity Bills! in Newbie Lounge.



A user of OCAU, Nuxie1 has won the Hack a Day design challenge. Details of his design can be found on his site here and there is a thread discussing this here. I'll keep this short and sweet. Fabienne, Eliot and I unanimously chose [Nuxie1]'s entry as the winner. His board is a nicely done USB PIC prototyping board. [Nuxie1] gets some sweet prizes and some bragging rights. Congratulations [Nuxie1]!

Nick sent in word that Whirlpool has released the results of their Broadband choice survey. The Australian Broadband Survey for 2006 was conducted over a four week period — from 31 December 2006 to 4 February 2007, during which the survey was successfully completed and verified a total of 20,030 times. As this was an open survey, we are extremely rigorous about maintaining the integrity of the data — to that end, sophisticated techniques were employed to detect and eliminate entries deemed to be duplicates or ballot stuffing. This final corpus used for analysis was reached after rejecting over 350 submissions for various reasons.

The South Korean government is planning to construct some ethical guidelines on the roles and functions of robots. A recent government report forecast that robots would routinely carry out surgery by 2018. The Ministry of Information and Communication has also predicted that every South Korean household will have a robot by between 2015 and 2020.

Some Chinese scientists have created a computer controlled pigeon using electrodes wired into the birds' brain. Chinese scientists succeeded to attach a chip to the brain of a pigeon which allowed them to remotely control the pigeon movements. The scientists from the Robot Engineering Technology Research Centre at Shandong University of Science and Technology in China used hair-thin electrodes which were implanted in the brain of the pigeon in key locations responsible for movement.

Trilby has sent in this article about some various odd PCs. You sent me stories about the oddest, coolest, most bizarre, most eccentric or most outlandish PC or PC mod you've ever seen. I thought I'd publish a single story with your weirdest and most wonderful and be done with it.

Wazza has sent in this website of a company called General Micro Systems which specialize in some really cool embedded systems. Wazza pointed me to their Asylum S50X tiny embedded computer which can be ordered in two different flavors, one of them temperature hardened for use up to +85 degrees.

IGN have taken a look at the PAL Retail PS3 and what it comes with. Getting into the office this morning was a little more exciting than normal. Sure, we still had to run the usual gauntlet - past the swinging blades, over the pits filled with crocodiles and through the lava world, before pushing a couple of crates into place to gain access to IGN AU HQ, but waiting for us at the end was our PAL retail PS3! Huzzah! We figured that opening up the box would make for a great photo feature, but we were wrong. It made for an AWESOME photo feature. Not really.



Core PC Components:
Corsair 2GB PC2-10000C5DF Dominator Memory Kit at LegitReviews.
SilverStone OP1000 Olympia 1000w PSU at OCIA.
Crucial Ballistix PC8000 DDR2 2gb at XSReviews.
XClio StablePower 850 Watt Power Supply at TweakNews.
Corsair DOMINATOR Twin2X2048 9136C5D at LegionHardware.
AMD Athlon64 X2 4800+ 65nm Processor at PCStats.
Abit IN9 32X-MAX Wi-Fi Motherboard at TweakTown.
Sapphire X1050 and X1550 at TechGage.
EPoX EP-AP68P/G MCP68 (GeForce 7050-630A) at OCWorkbench.
eVGA nForce 680i SLI mainboard at Guru3D.
Buffalo FSX800D2C-K1G FireStix at ProClockers.

Cases and Cooling:
Gigabyte 3D Aurora 570 Full Tower ATX Case at HardcoreWare.
Lian Li C31 Case at XYZComputing.
Jetdrive Aluminum HDD Enclosures at HardwareZone.
Corsair Nautilus GPU Water Blocks at Virtual-Hideout.
NZXT Lexa Case at Modders-Inc.
GIGABYTE 3D Galaxy II Liquid Cooling System at Virtual-Hideout.
Xclio A380 Super Tower Case at BigBruin.

Multimedia:
Microsoft Zune at TheTechZone.
Logitech Z-10 Interactive Speaker System at ThinkComputers.
Plantronics .Audio 550 DSP at DigitalTrends.
Razer Pro|Tones m100 at TechPowerup.

Other/Peripherals:
Seagate 750GB Pushbutton Backup at TechArp.
Razer DeathAdder Mouse at RBMods.
Razer DeathAdder Gaming Mouse at HardwareZone.
Aerocool Infinite Multi-Functional Front Panel at ProClockers.
GoldenMars microSD Memory Card at RBMods.



Eric Schmidt, Larry Page and Sergei Brin of Google are set to limit their salaries to US $1 this year. The three billionaires who run online search leader Google Inc will settle for a $US1 ($A1.30) salary again this year while four other top executives will each receive raises of $US200,000 ($A259,892), according to documents filed today.

The US Navy is researching into a weapon which can cause the victim to feel disorientated - a "vomit beam" so to speak for use as a non lethal weapon. However, rather than causing intense pain, like the Active Denial System, Invocon is advertising a weapon that boasts the ability to go through walls and incapacitate everyone in a room by making them lose their balance. "Second order effects would be extreme motion sickness," the company notes. Basically, you're safely in your house, an invisible beam hits you, you feel dizzy, and fall over (or puke). Or so goes the promotion

Who doesn't want a two legged, stair climbing robot that you can sit in! A video of it in action can be found here. A good 90% of our day is spent sitting in a chair delivering you non-stop gadget action, but that other 10% of our waking hours when we're forced to pursue nourishment, let the dog out, and make trips to the bathroom can be a real drag. What we wouldn't give for a chair like the lucky kids at Waseda University have built, a two-foot tall, bipedal "robot".

Some students at MIT have made a nacho cheese fountain after being inspired from a movie. We wanted to find the person responsible for such a glorious handcrafted piece of cheesy machinery. Our search lead us to Chris Vogt and Schuyler Senft-Grupp - two Electrical Engineering and Environmental Engineering alums from MIT. Chris gives Schuyler credit for coming up with the idea after watching the movie Talladega Nights and recounts that, after it was suggested, they were both "on a mission from the Nacho Gods" to create "the beast."

Apple has released a new version of iTunes, version 7.1 however support for Windows Vista is still a bit sketchy. The updated version supports the upcoming Apple TV product and includes an improved album-sorting feature, but still does not fully support Windows Vista. The new download, iTunes 7.1, is available on Apple's Web site.

Damn Interesting has posted a new article about the strange visions of Charles Lullin and how it has been identified as a condition suffered by people with dodgy eyesight. In the year 1760, a Swiss naturalist named Charles Bonnet became concerned when his grandfather Charles Lullin began to experience a parade of "amusing and magical visions." The eighty-nine-year-old Lullin was being visited by visions of people, birds, carriages, and buildings, all of which were invisible to everyone but him. Apparently these mysterious objects materialized spontaneously among the few bits of the world he was still able to perceive through his cataracts.



Core PC Components:
Asus P5N32-E SLI Plus Hybrid Chipset Motherboard at PCPer.
Asus Commando Motherboard at Bit-Tech.
Antec Earthwatts 500w at XSReviews.
Akasa Greenpower 500w at XSReviews.
Mushkin 650 Watt Power Supply at OverclockersClub.
Inno3D iChill 7900 GS at OverclockersCafe.
OCZ Flex XLC Hybrid Water-Cooled Memory at HotHardware.
Sparkle Calibre 8800GTX P880+OC at Bjorn3D.

Cases and Cooling:
Spire Fourier IV heatsink/fan at SilentPCReview.
Antec 900 Advanced Gaming Case at TechwareLabs.
Cooler Master NotePal P1 Notebook Cooler at ViperLair.
Vizo Luxon Advanced 3.5 inch HDD enclosure at TechPowerup.
Thermaltake Big Typhoon VX Review at OverclockersClub.
In Win Alpha 360 Computer Case at TweakNews.
CoolIT RAM Fan Memory Cooler at ExtremeMhz.

Multimedia:
Pertelian X2040 LCD at Virtual-Hideout.
Microsoft Zune at TheTechLounge.
Nikon Coolpix L6 6.0MP Digital Camera at TechGage.
Razer Barracuda HP1 Gaming Headphones at Tbreak.
Samsung NV10 Digital Camera at XYZComputing.

Other/Peripherals:
Logitech Alto Notebook Stand at PCPer.
Alienware Aurora m9700 at Hardware-Test.
Lenovo ThinkPad X60 Tablet at DigitalTrends.
Razer DeathAdder Gaming Mouse at XYZComputing.



HardOCP has spent 30 days using Linux a la Morgan Spurlock. Complaining about Windows Vista is a national past time on Internet forums these days. Windows Vista "costs too much," "has onerous product activation," "requires too much hardware," etc. These complaints are often followed up by a very simple boast: "I'm just going to switch to Linux (or Mac)." But in today's landscape, how viable is that statement?

HardwareSecrets has delved into some processor based security features and how to enable them. This technology – known under names that vary from manufacturer to manufacturer, such as NX (No eXecute), EVP (Enhanced Virus Protection), XD (eXecute Disable), or DEP (Data Execution Protection)

Xbitlabs has taken a look at hardware video accelerators, targeted towards HD playback on PC's. Playing video on the PC used to be a non-trivial task in the past. A hardware decoder was required even to play such a simple (by today's measures) format as MPEG-1 at a resolution of 352x288 pixels. It is only after some considerable growth in the computing capacity of CPUs and after the release of graphics cards capable of hardware scaling and YUV/RGB color space conversion that the playback task could be transferred to the CPU and graphics card.

Although Youtube has almost total market domination, it is struggling to monetise its success. Google moved some of its top executives to YouTube to reach deals with media companies to put their videos on the Web site and share ad revenue, but at least one major deal recently fell through. YouTube promised to roll out technology to prevent copyrighted material from appearing on the site; in the meantime, pirated clips continue to pop up. Unhappy with YouTube's terms, Viacom decided to forgo YouTube and instead strike out on its own online-video ventures.

Uni students can get Office 2007 for $75 in a program set up by Microsoft. Discussion can be found here. Microsoft sells the premium version of its new Office 2007 software suite for $1150, but in a new promotion it is offering the package to Australian university students for just $75. The almost 95 per cent discount for Office 2007 Ultimate is offered through a website made specifically for the promotion, itsnotcheating.com.au.

DigitalTrends has posted an article about migrating your data to Vista easier. What can you transfer? In brief, everything. Your files and folders, pictures, music and videos, programs and user settings, e-mail messages and settings, even your Internet settings, including favorites, can all be sent over.

AutoSpeed (online performance car magazine) is giving away their 2006 articles for free It's that easy. Just fill in the details below and you'll get free access to all 50 issues published by AutoSpeed during 2006. That's over 350 articles absolutely free. No credit card details required.



As always there is some great stuff happening in our Photography Forum, here are some I have seen: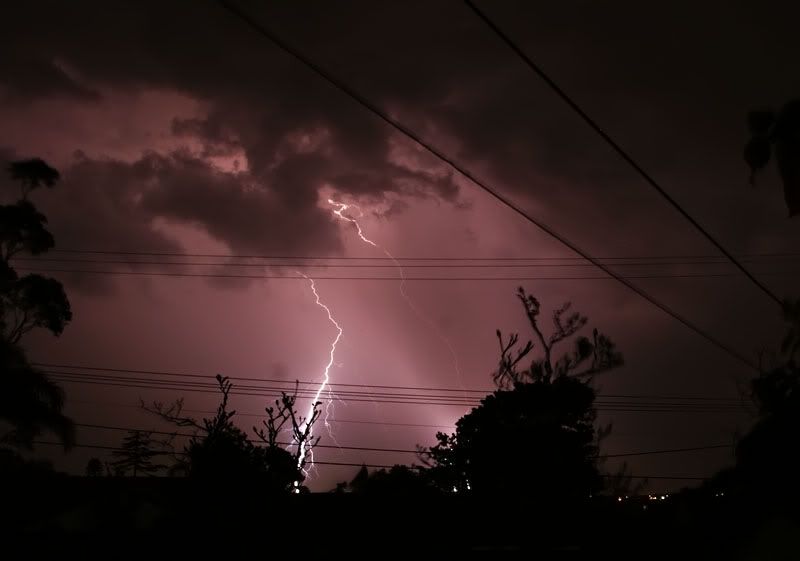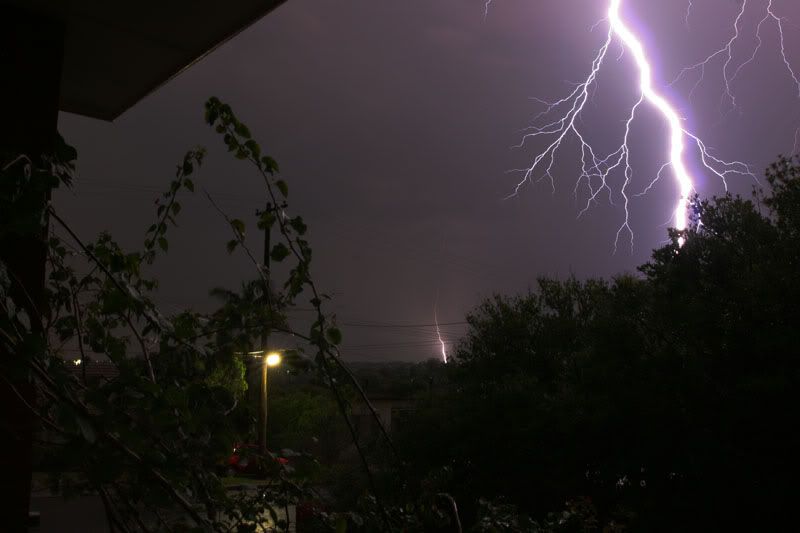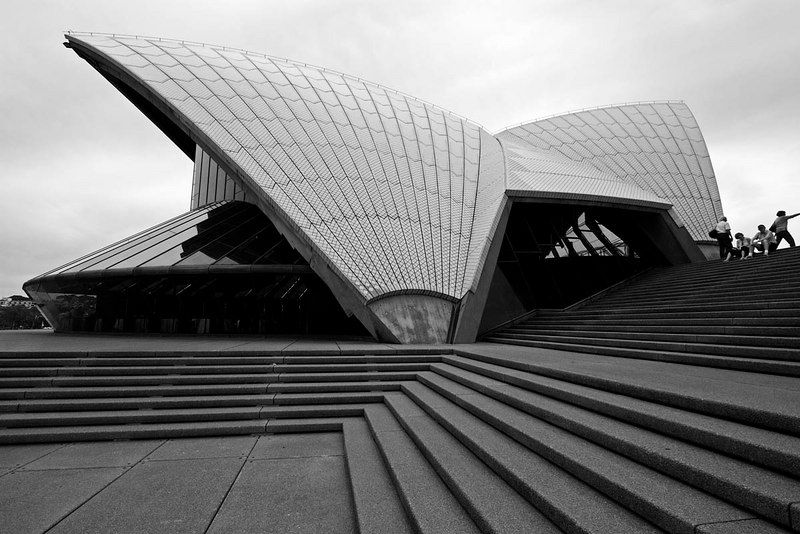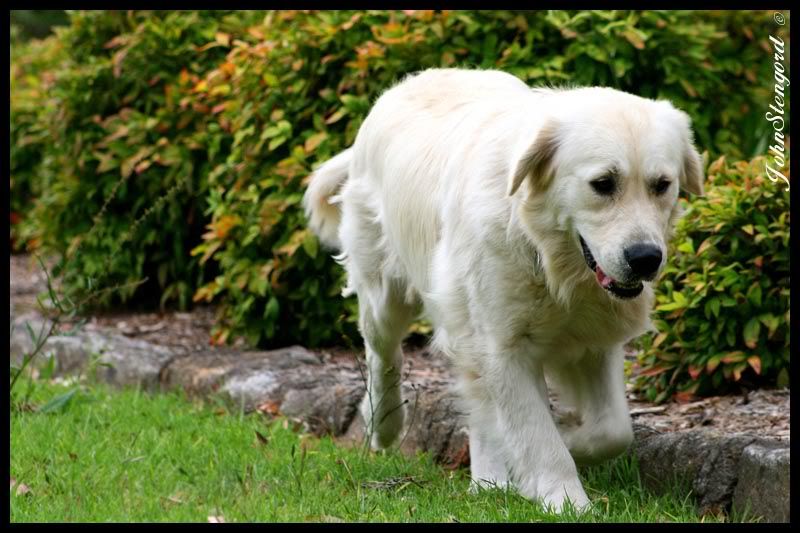 Motherboard/RAM/Videocard:
Asus M2N32 WS Professional nForce 590 SLI Motherboard on PCStats
OCZ PC2-8500 Platinum on Nordic Hardware
OCZ 2GB Flex XLC PC2-9200 on Techgage
Super Talent DDR2-1000 PC2-8000 RAM Kit on RBMods
PowerColor X1550 SCS on Bjorn3D

Cooling:
Thermalright HR-03 Plus on Legion Hardware
CoolIT Systems RAM Fan on Legit Reviews
Vizo Xena Notebook Cooler on Modders Inc

Misc:
Silverstone CFP51 5.25" to 3.5" Bay Converter on ExtremeMHz
Philips VOIP841 PC-free DECT/Skype phone on Hexus
HP BladeSystem c-Class - Blade Server on TrustedReviews

Mousepads/Software/Cases:
Ratpadz XT on XSReviews
SteelPad S&S (New Improved Surface) on TechPowerup
Ubuntu 7.04 Feisty Fawn Herd 5 on Phoronix
GMC middle ATX tower Media PC case on MetkuMods




Iron Photographer - now with prizes! (6 Comments) (link)
Monday, 5-March-2007 21:27:18 (GMT +10) - by Agg


You might be aware that we have an Iron Photographer competition that runs each month in our Photography Gallery forum. Well, I have some good news for people thinking about submitting a photo in future: we have some sponsors offering prizes now.

Road Mogul will give a 1GB SD or CF card to each monthly winner this year, and a Canon camera (details to be decided) to the grand winner at the end of the year!

Also, for the March contest, Expectal have kindly offered a license of their Expectal Photo Gallery software to each of the Top 10 finalists for this month. So you don't even have to win, to win. :)

If you want to enter this month, the discussion thread is here and the entries thread is here.



Agg has sent in this strange movie trailer, Youtube link here for those who want to keep Quicktime away.

Ben has sent in this device that captures 3D objects and puts them into a program like Maya or 3DStudioMax. According to Ben it will cost around $30k but still, it does some pretty awesome things. FastSCAN is lightweight and portable, with the ability to scan objects in their natural environment, onsite. This is particularly useful for physiological scanning applications since the device allows free form handheld scanning with no mechanical constraints.

David has sent in these pics of a laptop after it was struck by a bullet in a mugging incident. So kids, use this as an excuse to get your parents to buy you a laptop - body armor.

Hexus has interviewed John Fruehe of AMD. I find it ironic that at the start of the video there is a ad for Intel Core 2 Duo. In a HEXUS.tv first, we pit Armari's Technical Director Dan Goldsmith against AMD's John Fruehe, who builds AMD's channel business for Opteron. How does AMD plan to keep its customers?

Hardware Secrets has posted an article about creating small networks with only crossover cable. You can build a small network between two computers using a very cheap networking cable, called cross-over cable. This can be a terrific solution if you are looking for an inexpensive way of putting together only two computers for allowing them to share files, printers and Internet access. In this tutorial we will teach you in details how this can be done.

TechARP has posted part 2 in their security boot camp series, part one I linked a little while back. Ahh.. The age old art of hijacking your PC. In less techie terms, it generally means an attacker who gains full control of your PC to make it do something that he wants (and generally what you don't want). It could be anything from using your PC to attack another PC or a server, sending out spam, modifying the contents of your own PC, etc. Your PC is practically at his command once he hijacks it.

TechReport have compared 5 quad core systems based on AMD and Intel offerings. What we found, in a nutshell, is that four processor cores is a wonderful thing to have, but only if you have some heavy multitasking to do or you happen to make extensive use of one of the few applications out there capable of taking full advantage of four cores simultaneously. But things have changed somewhat since our last dance with quad-core systems, and so we're gathered here today to take another look.

Hexus has reported that Vista's activation process has been cracked, now after the last report of a Vista crack I suggest you take this with a grain of salt :). A quick bit of background. Late last week news of a 'brute force' keygen for Vista proliferated across the Internet. There were reports that after a few hours it could return a number of valid keys. Turns out the excitement drummed up was premature. It's too slow to be a practical route around Microsoft's activation technology. Before everyone knew it was naff, however, the thieves cheered at the prospect of free Vista, while journos chuntered at how activation only hassles legit users.

Todays we actually have a timewaster, it is from Nicholas with Google Image Labeler. You'll be randomly paired with a partner who's online and using the feature. Over a 90-second period, you and your partner will be shown the same set of images and asked to provide as many labels as possible to describe each image you see. When your label matches your partner's label, you'll earn some points and move on to the next image until time runs out. After time expires, you can explore the images you've seen and the websites where those images were found. And we'll show you the points you've earned throughout the session.



Core PC Components:
MSI 8800GTS-320MB OC Edition at Tbreak.
Mushkin XP2-8500 DDR-2 memory kit at HardwareOC.
Seasonic M12-500 PSU at Hardware-Pacers.
MSI NX8800GTS-T2D320E-HD-OC at HardwareZone.
EQS AMD 690G motherboard at Hexus.

Cases and Cooling:
Lian Li PC-777 System Case at XbitLabs.
SliverStone Lascala 17 HTPC Case at Modders Inc.
Danger Den Tyee GPU Waterblock at TechPowerup.

Multimedia:
Sony's WALKMAN Family at HardwareZone.
ASUS P535 PDA Phone at HardwareZone.
Merconnet Car MP3 FM Transmitter at PCApex.
Targus Voice Recording Presenter w/ Laser Pointer at LegitReviews.
Auzentech X-Meridian 7.1 at TechGage.

Other/Peripherals:
Dell Inspiron 6400 Multimedia Notebook at HardwareZone.
O2 XDA Atom Life at HardwareZone.
DELL Inspiron XPS M1210 Notebook at XbitLabs.
Verbatim Store 'n' Go 4GB U3 Smart Drive at TechPowerup.
Razer DeathAdder Gaming Mouse at OCIA.
Fedora 7 Test 2 at Phoronix.



Here is a video of Jeremy Clarkson (from Top Gear) with a little rant on his views on computers, enough said.

SMH has written an article about that Conservapedia that I linked a few days ago. It seems that some people think Wikipedia has a liberal bias and a alternative is needed. On the subject of alternative "encyclopedias" why don't you check out Uncyclopedia for a laugh. A website founded by US religious activists aims to counter what they claim is "liberal bias" on Wikipedia, the open encyclopedia that has become one of the most popular sites on the web. The founders of Conservapedia say their site offers a "much-needed alternative" to Wikipedia, which they say is "increasingly anti-Christian and anti-American".

Estonia, the home of Andypoo, has taken up online voting as another mode of casting your ballot in elections. Election Day itself isn't until Sunday. But officials said on Thursday that the internet poll, which closed on Wednesday, had exceeded expectations with more than 30,000 people, or a bit more than 3.5 percent of registered voters, casting ballots online. "The goal is to make things easier for people, to increase participation," said Arne Koitmäe, a member of the secretariat of Estonia's National Electoral Commission. "No one has managed to prove that e-voting actually raises participation, so that remains unanswered. But this gives people another possibility."

A controversial scientist has proposed a theory of simultaneous warming of Earth and Mars. Simultaneous warming on Earth and Mars suggests that our planet's recent climate changes have a natural—and not a human- induced—cause, according to one scientist's controversial theory.

TechGage has posted an article about the Ageia PhysX processor. 2006 was quite the year for those of you following the computer enthusiast world. Throughout last year, we saw the materialization of Conroe from Intel as well as their uber powerful Kentsfield CPU which basically mated a pair of Conroes on one chip. AMD had their answer in the form of 4x4 which places a pair of CPUs on one motherboard and while this isn't exactly original, and certainly not a first, it has its place in the hearts of the enthusiast. Also in 2006, we saw the first DX10 card in NVIDIA's 8800GTX/GTS.

HardwareSecrets has taken a look at some of the new features in Vista aimed at hardware enthusiasts. Windows Vista brings a lot of new features. Instead of describing all new features brought by this new operating system – like new programs that now come with the OS –, we will describe only those that are related to PC hardware.



Core PC Components:
Foxconn 8800 GTX Graphics Card at Bjorn3D.
AMD 690 series chipset preview at Bit-Tech.
AMD's 690G/V Series Chipset at LegitReviews.
Inno3D iChiLL 7900GS Arctic Cooling Silencer 6 at Hexus.
AMD 690G Chipset: ECS AMD690GM-M2 Mainboard at XbitLabs.
8800GTX: X2-6000+ vs X6800 at TBreak.
Ultra X-Finity 800W APFC and X-Pro 800W power supplies at ProClockers.
ASUS M2A-VM Motherboard at Motherboards.org.

Cases and Cooling:
Spire Pininfarina ATX Chassis at Virtual-Hideout.
IPC Queen Dual HDD Enclosure at Modders-Inc.
Thermaltake Armor Case at OverclockersClub.
Jetart Heatpaste CK4000 and CK4800 at XSReviews.

Multimedia:
Toshiba HD-XA2 HD DVD Player at DigitalTrends.
Samsung 226BW at OverclockersOnline.
Brother MFC-845CW at BIOS.
Toshiba TDP-FF1AU Projector at Ecoustics.
Panasonic HDC-SD1 Camcorder at Ecoustics.
Lenovo USB Webcam at XYZComputing.

Other/Peripherals:
Ultra Products 2GB Hydra MP3 Player at BigBruin.
Sumo Omni Beanbag Chair at HardcoreWare.




OCAU Podcast Episode 23! (0 Comments) (link)
Sunday, 4-March-2007 00:52:45 (GMT +10) - by Agg


Holy crap, there's a new podcast episode! Episode 23 of the OCAU Podcast is now available for download. In this episode Sciby, Andypoo and I have a catch-up chat about various things that have happened in the last 3 months since Episode 22. :)

You can grab this week's episode via iTunes here (you might need to subscribe (free!) in iTunes before you can see the new episode), or download the files direct from our server. Actually we have quite a few files this time, thanks to our producer Drillbit:

Normal Quality MP3 - 15MB
High Quality MP3 - 26.5MB
Normal Quality MP4 - 10.7MB
High Quality MP4 - 20.4MB

If you prefer the raw RSS feed, you can get that here, or an XML version here.

Comments in this thread please!



A website has posted a tool that can apparently brute force crack the Windows Vista activation process. According to the KezNews.com write-up by someone identified as Computer User, who created the "KeyGen" tool, the process uses a modified version of the software license manager script file to search for valid keys. Crackers, however, must periodically check to see if the key they entered earlier has changed, then attempt to activate using the changed key. Those parts of the procedure can only be done manually.

A NASA contractor has developed a prototype for a inflatable lunar habitat. NASA's contractor, ILC Dover, has presented a capsule-like prototype that's 12 feet in diameter and made of multilayer fabric. It's currently being evaluated for emerging technologies such as flexible structural health monitoring systems, self-healing materials, and radiation-protective materials. In addition, they showed a connecting smaller inflatable structure that served as a demonstration airlock.

An American chain retailer, Best Buy has admitted to having a second internal clone website after being put under investigation by the state attorney. The idea is that the online website may show a discounted price which lures you into the store where the discount is not honored by the internal store website, similar to a bait and switch technique. State Attorney General Richard Blumenthal ordered the investigation into Best Buy's practices on Feb. 9 after my column disclosed the website and showed how employees at two Connecticut stores used it to deny customers a $150 discount on a computer advertised on BestBuy.com. Blumenthal said Wednesday that Best Buy has also confirmed to his office the existence of the intranet site, but has so far failed to give clear answers about its purpose and use.

The BBC has made a deal with Youtube to show BBC video clips on the website. They will be offering 3 branded channels including one with up to 30 video clips per day. BBC Director General Mark Thompson said the broadcaster hopes to drive extra traffic to its own website and bring in commercial revenue to supplement the license fee levied on British taxpayers. "It's essential that the BBC embraces new ways of reaching wider audiences with non-exclusive partnerships such as these," he said. Datamonitor analyst Chris Khouri said that the move showed the BBC was becoming "a more commercially focused organization." Lake added that the deal would provide the BBC with crucial information about viewer habits that it could then use on its own website.

A woman is suing Yahoo after allegedly using her image in an email sent out to new users of their email service. The message, according to a printout attached to the court complaint, leads off with the headline "Hooray! Your first e-mail" and a photograph containing two women, one of which is purported to be Stovall. It goes on to give Yahoo Mail users tips on how to transfer address book contacts and customize the look of their messages.

Bit-Tech has posted a cool new mod entitled Hanger 101 which takes its inspiration from Star Trek. Welcome to my second article here on bit-tech. Like many of you, I am a technology junkie, and I also get a lot of inspiration from sci-fi movies and TV shows. For this project in particular, I took inspiration from a famous sci-fi set, the engine room of the NX-01 Enterprise, from the Star Trek: Enterprise series. I wanted to make a mod that looked like a warp core!

Damn Interesting has posted a new article about the pituitary gland and some of the problems a misbehaving pituitary can cause - including gigantisim. This humble chemical factory typically produces some amount of growth hormone throughout an individual's life, though the volume usually drops off precipitously after adolescence. In spite of its small size, however, misbehaving pituitaries have been known to cause massive consequences for their owners.



Core PC Components:
ABIT AW9D-MAX 975X Express Motherboard at PCStats.
ASRock ConRoe1333-DVI/H HDCP Mainboard at OCWorkbench.
ASUS EAX1950 Crossfire Edition Video Card at Motherboards.org.
ASUS M2A-VM motherboard at TechPowerup.
EPoX Optimus EP-AF590 SLI2 Motherboard at TweakTown.
Gigabyte GA-965P-DQ6 965P Express Motherboard at PCStats.
Palit Radeon X1950GT "Super" 512MB Graphics Card at TweakTown.
Sapphire Radeon X1950 GT at HotHardware.

Cases and Cooling:
Antec Nine Hundred Case at Techgage.
Cooler Master X-Craft 350 HD Enclosure at TechGage.
VIZO Propeller Dual-Fan Card Cooler at FutureLooks.
Vizo Ninja 15" Laptop Cooler at GideonTech.
Rosewill RCX-Z1 Heatsink at FrostyTech.
Vizo Xena Notebook Cooler at TechwareLabs.

Multimedia:
Microsoft Zune 30GB Media Player at BonafideReviews.
Dell 2407WFP 24" widescreen LCD display at DVHardware.
HP Photosmart D7160 at TrustedReviews.
Nokia N800 Internet Tablet at XYZComputing.
Solwise PLA-14WCAM HomePlug Camera at TrustedReviews.
Samsung SyncMaster 940BW Widescreen LCD Monitor at TweakNews.

Other/Peripherals:
Gateway MT6825B Merom-powered notebook at Hexus.
OCZ Equalizer 2500 DPI Laser Gaming Mouse at PureOverclock.
Saitek Pro Gamer Command Unit at TechPowerUp.



A company is working on an unusual game controller which is a headset device which reads player thoughts. It will be interesting it something actually eventuates from it. Thanks Loop Goose for the link. Based on the latest developments in neuro-technology, Emotiv has developed a new interface for human computer interaction. Project Epoc is a headset that uses a set of sensors to tune into electric signals naturally produced by the brain to detect player thoughts, feelings and expression. It connects wirelessly with all game platforms from consoles to PCs. Project Epoc now makes it possible for games to be controlled and influenced by the player's mind.

Wirrunna has sent in word of a new version of Speedfan. The long awaited SpeedFan 4.32 FINAL is now online. This version includes a lot of new features. Full support for INTEL CORE DUO internal temperatures, for Andigilog aSC7621 and for Fintek F71882F has been added, including advanced configuration options. Another great new addition is xAP support, which allows you to publish temperatures and fan speeds using this pretty new and interesting protocol. Not to mention the digitally signed 64 bit driver that allows SpeedFan to fully support even Windows Vista 64 bit.

Some vandalism defaming a professional golfers Wikipedia page has prompted him to do a John Doe lawsuit to find who made the change. Prevented by law from suing Wikipedia, pro-golfer Fuzzy Zoeller is suing the owner of an IP address from where allegedly defamatory remarks were posted onto Wikipedia alleging that he abused drugs, alcohol and his family in what could set a precedent for online defamation cases.

The Gigabyte M57SLI-S4 has become the first motherboard to be supported with an open source BIOS. The GIGABYTE M57SLI-S4 [1] is the first-ever desktop motherboard supported by a Free & Open Source BIOS, thanks to AMD engineer Yinghai Lu who released GPL-licensed code last month. This state-of-the-art motherboard is based on the NVIDIA nForce 570 SLI chipset and AMD's latest Socket AM2.

Some wok antennas have helped a TV station keep on air because of the price of a commercial link was too expensive. Information Week also has some information on this here. Why pay $20,000 for a commercial link to run your television station when a $10 kitchen wok from the Warehouse is just as effective? This is exactly how North Otago's newest television station 45 South is transmitting its signal from its studio to the top of Cape Wanbrow, in a bid to keep costs down.

Digitaltrends has posted a short guide to connecting your Ipod to your Xbox 360. Wouldn't it be great if you could play some of the audio content stored on your iPod through your Xbox 360 so you could enjoy it over your state-of-the-art entertainment system? There is a relatively simple way to do this, with references by Microsoft to the iPod on the Xbox 360 support system even providing some of the cues. For the quick and dirty guide to getting your iPod to connect with your Xbox 360, read on.

Somebody has made a Beer launching fridge which features a mini fridge with a mechanism which lifts a can of beer out and flings it to a designated location with surprising accuracy.



Core PC Components:
MSI RX1950XT-VT2D256E-HD Videocard at RBMods.
Intel's D975XBX2 motherboard at Bit-Tech.
Sapphire X1050 256MB Graphics Card at Virtual-Hidout.
BFG 1000 Watt Power Supply at Guru3D.
Enermax Infiniti 720W Power Supply at 3DXtreme.
Connect3D Radeon X1950 XT 256MB at Bit-Tech.
BFG nForce 590 SLI Motherboard at PenstarSys.
ECS PN2 SLI2+ nForce 680i SLi Motherboard at PCStats.

Cases and Cooling:
Enzotech Ultra-X CPU Cooler at ProClockers.
Bluegears b-flexi and b-cools fans at Bjorn3D.
Rosewill RCX-Z2-EX cooler at OverclockersOnline.
Lian-Li HPC-600 power supply at SilentPCReview.
Scythe Andy Samurai Master CPU heatsink/fan at SilentPCReview.
Arctic Cooling Freezer 7 Pro at OverclockersClub.
CoolIT Freezone CPU Cooler at OCIA.

Multimedia:
LG BH100 Blu-ray Disc and HD DVD Player at Ecoustics.
Pioneer Elite BDP-HD1 Blu-ray Disc Player at Ecoustics.
Asus PG191 19-inch LCD Monitor at Ecoustics.

Other/Peripherals:
Logitech MX Revolution Rechargeable Cordless Laser Mouse at 3DXtreme.
Razer Krait Optical Gaming Mouse at TechArp.
Saitek Eclipse II Illuminated Keyboard at 3DXtreme.
ASUS G1 Gaming Notebook at TBreak.
Sony VAIO VGN-N170G at Ecoustics.



Google maps has updated their imagery for Sydney after a twin engine Aero Commander flew over parts of Sydney. The imagery is among the highest resolution in Google maps. The new photos, captured by a specially equipped chartered twin-engine Aero Commander that flew over parts of Sydney on January 26, are among the highest resolution images available on Google Maps. It was the first time that Google had planned and publicized ahead of time a flyover covering large swathes of an urban area.

The Pentagon is planning a ultrasonic curtain to mask the sound of loud tanks. A Pentagon-based budget layout has revealed plans for an "ultrasonic curtain" to be constructed in a presumed attempt to "significantly" muffle vehicles and loud machinery in order to get our troops closer to foes without being noticed.

Microsoft is aiming to license video game music to make it available beyond games. Microsoft said Wednesday that it hopes to license the music from its collection of video games, such as Halo and Age of Empires. The software maker struck a deal with an arm of Warner Music Group, which will handle the licensing duties on Microsoft's behalf.

ArsTechnica has taken a first look at the Bittorrent video store. BitTorrent joined the masses of legal video download services yesterday with offerings from five movie studios and a handful of TV networks. The service offers movie rentals for $2.99 to $3.99 and TV download-to-own episodes for $1.99 a pop through BitTorrent's already-existing P2P client. Ars took a look at the service on its first day to see how it measures up.

Dell are set to sell Linux PC's after a survey from Dell's Ideastorm site indicated that that people wanted them. Who here thinks companies actually listen at all to the consumer surveys? Most of us don't hold even the slightest hope that anyone is actually going to implement our ideas. However, one did - the customer spoke, and Dell listened. And the Texas-based computer manufacturer will start offering Linux PCs soon.

AMD has launched an integrated graphics chipset, the AMD 690 which can handle HDMI. The merged company announced the AMD 690 chipset on Wednesday, the first product from AMD to feature a graphics processor from its ATI division integrated into a chipset for its Athlon 64 processors. The 690 uses ATI's X1250 graphics chip, and can handle HDMI (high-definition multimedia interface) video.



---
Advertisement:


All original content copyright James Rolfe.
All rights reserved. No reproduction allowed without written permission.
Interested in advertising on OCAU? Contact us for info.