May 2007

From CeeJay: According to the Inquirer, Valve will be releasing Half-life 2 : Lost Coast and Half-life 2 : Multiplayer for free to all owners of ATI/AMD Radeon cards. Steam have a page describing this offer here. Valve®, a leading entertainment and technology studio, today announced plans to deliver free games to all owners of ATI Radeon™ graphics cards via Steam, a leading online platform for the distribution and management of digital content.

From dazzer: A heads up the new Autopatcher with the long awaited update is available via Bittorrent. How many times did you have to leave your computer, after a format, to download the updates you had before it? How many times did you have to go do something else, leaving your friends computer download the load of updates with their poor little dial-up modem? How many times have you wished for the updates to be portable from one computer to another and not require but a few mouse clicks to install?

Craig sent in a couple of stories about Vista's security compared to XP and how some say it is no better than XP. The strength of Windows Vista's security model is easily the biggest question facing the nascent operating system. While sales will be strong simply on account of the way OEMs have adopted Vista on their midrange and high-end offerings, the place of Vista in the enterprise is not yet clear. Microsoft must demonstrate that its approach to security with Vista is indeed effective; otherwise, IT managers will see little benefit to moving to the new OS anytime soon.

He also spotted this story about the security risks posed by Firefox extensions. Third party extensions including the widely used toolbars from Google, Yahoo, Ask, Facebook, LinkedIn, as well as social bookmark extension from Del.icio.us and two anti-hacking add-ons, the Netcraft Anti-Phishing Toolbar and the PhishTank SiteChecker all put users at risk of having their browser infected with malicious code.

A million people have signed the Do Not Call registry with a further 20,000 registrations each day. The law banning the ringing of numbers on the list was enacted last night. Federal Communications Minister Helen Coonan today said 1,012,813 numbers were registered with the scheme at 9am (AEST) today and more than 20,000 registrations were being received each day. "The national Do Not call register allows families to reclaim their evenings as their own, to once again enjoy uninterrupted dinner times by opting out of receiving telemarketing calls," Senator Coonan said.

Anandtech have posted their high end buyers guide for May 2007. Thanks Craig for the link. Since our last high-end guide was released in October of 2006, major changes have taken place (or are about to take place) in virtually every part of this market segment; this guide will briefly examine those changes, while making recommendations on the best approach to spending your hard-earned money.

Technibble have posted a good list of things to do before you format your PC giving you an idea of how computer techs do it. Formatting computers is a task that busy computer technicians have to do almost daily and it isn't as easy as slipping the XP disk into the computer and pressing setup. Clients will want to keep their emails, documents and other settings. In this guide, we'll show you how to format a computer like a computer technician.

From Luke: I might be a bit behind the 8ball with this one and it could be old news, but its new to me and I found it pretty funky - ground view panoramas in 5 major US cities from just about any point on the road.

Bill Gates and Steve Jobs have been interviewed together on stage at a technology conference.



Misc odds and ends. Firstly spikes has reviewed some audio goodies from Plantronics, the Discovery 655 mp3 player and Pulsar 260 Bluetooth headset: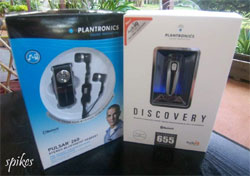 click for the thread


Next is AussieJester's custom cube case project: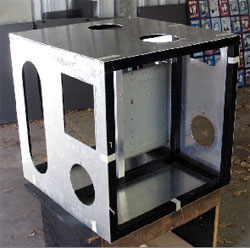 click for the thread


Here's a cool idea from 3Toed, a macro focussing rail made from Lego: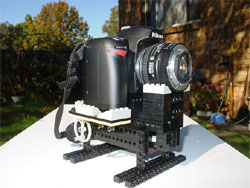 click for the thread


Also a pretty cool thing happened recently, philquad got his 4x4 wheelchair delivered thanks to some OCAU cooperation: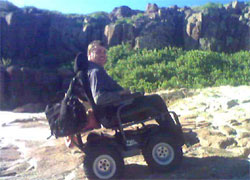 click for the thread


And a couple of pics to finish. The left one is a pile of prizes I sent out late last week for our Caption Contest and Banner Contest winners, so keep an eye on your mailbox if you won something. Meanwhile Sciby took some time off work recently, and his co-workers missed him so much, they built a replica of him. I can't tell the difference! Thanks to Chaos for the pic.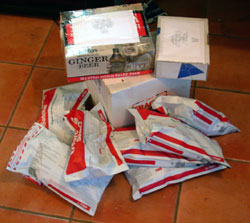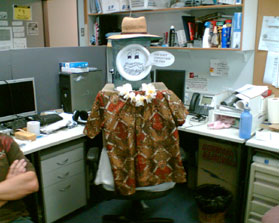 Sponsor Specials (0 Comments) (link)
Thursday, 31-May-2007 13:38:39 (GMT +10) - by Agg


Remember to keep an eye on our Sponsor Specials Forum if you're shopping around for a good deal. In there our many sponsors have threads, currently covering huge hard drives, mobile phones, notebooks, memory, cooling gear and a range of other goodies. Check it out!




Microsoft Surface (0 Comments) (link)
Wednesday, 30-May-2007 17:34:42 (GMT +10) - by Agg


A few people pointed out this new Microsoft Surface website. It seems to be that multiple-touch-sensitive screen and interface we saw floating around in videos on the net a few months ago, and they didn't say anything about Microsoft at the time. Anyway, pretty cool stuff. There's a discussion thread here in our Windows Operating Systems forum.



Mobester sent me a PM about the dangers of Winzix and that you should look out for it when downloading files off the internet. Basically, more and more torrents are turning out to be rar files which when uncompressed contain one file that ends in .zix. It claims you need to download some nasty spyware called winzix to open said file. It turns out either the file has had its header changed or it is pure garbage (ie no real file within). No one should download this winzix for the reasons given by Wikipedia.

Ignigport sent in this story about Dell showcasing an interesting new monitor. A picture of a new Dell LCD surfaced recently and I must say, it is a thing of beauty. I mean, look at that clear bezel and touch-sensitive controls. That's very Porsche Design or Philippe Starck At only a half-inch thick, it is also much thinner than most LCDs that are currently on the market.

Check out this article about making Linux applications with GUI using QDevelop and QT4. This tutorial is designed for absolute beginners, even if you have programmed in other languages and are new to Linux and C++ then this tutorial will help get you up and running with Qt and C++.

This sure is one monster wireless access point which acts like a high speed wireless broadband router by combining up to six separate WIFI connections into one super fast connection. The Slurpr is a high speed Wi-Fi broadband router that takes up to six available Wi-Fi channels and combines them into one free and ultra broadband connection. Fast and Free Internet Access with just one box! Now you can enjoy the great advantages and comfort that come with a high speed internet connection, all for free.

This article takes a look at the Linux app Katapult which aims to make program launching faster and easier. One of the biggest reasons that the Quicksilver keystroke application launcher is so popular with the Macintosh users. All that is required is hitting Ctrl (or Command) + Space, and then typing a name to launch the program. Luckily, OS X users aren't the only ones that have this great feature. KDE users have the great, free-as-in-speech, Katapult.

A similar program launching tool for Windows is called Launchy. Launchy is a free windows utility designed to help you forget about your start menu, the icons on your desktop, and even your file manager. Launchy indexes the programs in your start menu and can launch your documents, project files, folders, and bookmarks with just a few keystrokes!

Another productivity booster is AutoHotkey which allows you to automate functions with predesignated hotkeys. AutoHotkey unleashes the full potential of your keyboard, joystick, and mouse. For example, in addition to the typical Control, Alt, and Shift modifiers, you can use the Windows key and the Capslock key as modifiers. In fact, you can make any key or mouse button act as a modifier. For these and other capabilities, see Advanced Hotkeys.

I thought this programming language, LOLCODE was rather funny. HAI! This site provides community documentation of the emergent LOLCODE language. It is our hope that the examples can grow in a way that is both internally consistent and suggest a real, feasible computing language.

Todays timewaster is from CeeJay with wpnFire, a stick figure shooting game.




Wednesday Midday (4 Comments) (link)
Wednesday, 30-May-2007 12:46:58 (GMT +10) - by Agg


From V8R: Bit of an impromptu meet n beat at Action Paintball, Rouse Hill this Saturday if anyone is interested. See thread here.

Sadly the Linux car was first to crash in the Indy 500 held recently. The Linux car, as you probably know already, was the result of a campaign called Tux 500, jump-started by two enthusiasts named Bob Moore and Ken Starks. They solicited donations from fellow Linux fans in a "community powered Linux marketing program" to make the open-source operating system a household name by putting its logo on a race car.

From Matt: Pipenetworks have a detailed day by day blog...from nothing to a fully functional data centre in Brisbane in 60 days!!! They are up to day 45 and it's going along quite smoothly. There is a live webcam which is updated every 300 seconds (5 minutes)..incase u folks are getting board of watching Big Brother 2007 :P Thread here. I've built a few datacentres in my time, it's a big job.

From Murray: Kellogs no longer import pop tarts into Australia! It's a disgrace, bring them back I say.
There is an online petition here. Its time to make a stand!!!! Not too fussed about pop-tarts myself, but don't anybody touch my microwave burritos..

From Thhhza: Back in the good old days (1999ish-2003?) we had a server called AUS-1 for us Starcraft players. It was an Aussie server to replace the Battle.net ones in the US and Asia where we all had dialup back then so lag was a big issue. Well, this server is back (2 months ago?) due to the re-emergence of Starcraft because of the announcement of Starcraft 2.

Craig spotted an interesting review on Anandtech, of Supermicro's 16 cores in 1RU server. The big idea behind the Twin Server is that Supermicro puts two nodes in a 1U pizza box. The first advantage is that processing power density is at least twice as high as a typical 1U, and even higher than many (much more expensive) blade systems.

At Interop recently a company called ioSafe set fire to their product to demonstrate it preserving the hard drives and data within. The storage unit is set on fire as part of the demo to show that ioSafe technology can protect the data inside from fire and flood.

From Keltoi: I just noticed that 3FL (3 frags left) has just updated their website and they have an awesome comp where you can win old school DVD's of classic cartoons like Transformers, He-Men etc. Oh you just have to signup for their newsletter to enter the comp.

Tweaktown have an article about power consumption while gaming. With our new toy, the Prova Power Analyzer WM-01, or as popular TweakTown staff like refer to it - that power thingy, it was time to get down and dirty to see what your games are doing to the environment. Are multiplayer gamers that play games based on the Source engine looking after the environment more than those playing Prey?

From MetalPhreak: Saw the news post with the link to OCWorkBench about modding the X-Fi sound cards. A friend of mine linked me to this guide here. Seems like its got a few more advanced tweaks and mods.




Wednesday Morning Reviews #2 (1 Comments) (link)
Wednesday, 30-May-2007 02:21:45 (GMT +10) - by Agg


Audio Visual:
Five FM transmitters for iPods and personal players on Hexus.
BenQ FP222WH 22in Widescreen LCD Monitor on OCClub.
Canon Ixus 70 Digital Camera on Internode.
SanDisk Sansa e140 MP3 Player on Monster-Hardware.
Creative Zen Stone 1GB mp3 player on TrustedReviews.

Cases:
Antec P182SE Advanced Super Midtower Case on SilentPCReview.
SilverStone Grandia GD01MX HTPC case on ThinkComputers.
Lian Li PC-A12 video review on 3DGameMan.
Antec P182 on Virtual-Hideout.
Sigma Atlantis video review on 3DGameMan.
Apevia X-QPACK2 Aluminum on ViperLair.

Input Etc:
Good Work Systems Fragpedal Elite on TechPowerUp.
Revoltec FightMouse on Bit-Tech.
Revoltec Fightboard keyboard on BurnOutPC.

Video Cards:
ASUS Radeon HD 2900XT vs. ASUS GeForce 8800 GTX on LegionHW.
GeForce 8800 Ultra Performance Comparison on OZHardware.
MSI GeForce 8500 GT on HWSecrets.
Gigabyte GV-NX86S256H 8600GTS Silent on OCNZ.
GeForce 8600 GT & 8500 GT on HWZone.
PowerColor X1950 Pro SCS3 on XbitLabs.




Wednesday Morning Reviews (0 Comments) (link)
Wednesday, 30-May-2007 01:36:00 (GMT +10) - by Agg


Motherboard and CPU:
ECS AMD690GM-M2 AM2 690G board on PCStats.
Intel Pentium E2140 LGA775 CPU on HotHardware.
ASUS P5K3 Deluxe LGA775 P35 DDR3 board on OCWorkbench.
ASUS P5K Deluxe LGA775 P35 DDR2 board on OCWorkbench.

Power Supply:
Koolance 1200W Liquid Cooled Power Supply on PCPerspective.
CoolingWell V14 Vortex 800W on OCOnline.

Cooling:
Thermaltake iXoft R15ON02 Notebook Cooling Pad on BigBruin.
Arctic Cooling Accelero S1 VGA cooler on OCIA.
ZEROtherm BTF90 CPU Cooler on OCClub.
Noctua NC-U6 Chipset Cooler on RBMods.

Storage:
1 Terabyte Hitachi Deskstar 7K1000 hard drive on TrustedReviews.
Seagate Momentus 7200.2 Notebook Hard Drive on TechARP.
Synology DS207 network storage on TechPowerUp.
Lotis PMO 12GB pocket drive on HWZone.

Memory:
Corsair CM3X1024-1333C9DHX DDR3 first looks on Bit-Tech.
Crucial Ballistix Tracer PC2-8500 on Tweaktown.
Neoseeker Patrio PC2-8500 on NeoSeeker.
OCZ PC2 9200 Reaper Edition on LegitReviews.



If you have ever wanted your windows to be able to snap to the desktop and other windows you might want to try out allSnap. allSnap is a small system tray app that makes all top level windows automatically align like they do in programs such as Winamp or Photoshop.

It seems that Intel price drops are on the way around July 22. Prices are in USD and the Q6600 is set to halve in price. These should be available Mid-August for all of you planning to build boxen. Anyone looking at 1333Mhz FSB processors, make sure you get a new P35-based board. These are natively 1333 boards. The 965's DO support them with the correct revision (3.3 for most of the Gigabytes) but they 'factory overclock' the memory to get the 1333 FSB.

OC Team Italy have hit 8180Mhz on a Pentium 4. It wasn't all that long ago we reported about the first result over 8GHz. It was OC Team Italy that had managed to push its golden Pentium 4 631 to 8001MHz. Well apparently they weren't happy with that as they've now managed to push another 179MHz to 8180Mhz.

TechGage have taken a look at game emulation under Linux. A common complaint about Linux is that there is a general lack of games. When emulation is brought into the picture though, it opens up a huge world of gaming possibilities. In this article, we will be looking into what emulation is, installing a gamepad and taking a look at a selection of emulators for different consoles.

XYZComputing have checked out Ubuntu on an ultraportable laptop. In attempt to get the most possible from the P7230 I decided to completely remove Vista in favor of Ubuntu 7.04. This popular version of desktop Linux does not have manufacturer support from Fujitsu, but has a number of advantages over Vista, including a few that will be especially important to a notebook. Basically what I wanted from Ubuntu was an operating system that was less demanding on my hardware resources and would allow me to make the most of the notebook.

Via Arena have checked out Half Life and Counter Strike on the OQO mobile PC. A week or so ago we released a video about playing World of WarCraft on the OQO model 02 UMPC. That video went nuts on YouTube and the comments section has also been pretty busy. The number one question was - what about fps? So here are the answers - Half-Life and Counter-Strike in the palm of your hand!

Ars Technica have looked at some of the people behind Mozilla and their responsibilities. That's a tall order, and Mike Shaver knows it. At 27, he's a cofounder of the Mozilla experiment who has already given more than one-third of his life to the creation of the open-source browser and its associated tools. "I think we'd be in a great place if web companies adopted it wholesale," he says of the manifesto, but Shaver knows that any such document needs to "be something that resonates with and helps motivate a very large global community.

Various Australian politicians will be getting Myspace pages in a similar fasion to the American presidential candidates. MySpace Australia has confirmed it has enlisted various Federal Government ministers and shadow ministers to create MySpace profiles before the election. The site's director of safety and security, Rod Nockles, said the project would allow politicians to directly engage with younger voters, a "difficult to reach" but "important" age demographic.

A survey of Australian consumers show that we value internet banking and phone/SMS technologies over many other technologies like digital music players. A new survey has found that Australian consumers over the age of 16 believe online banking and mobile telephony are by far the two most important technologies that have improved their lives over the past 10 years. The two technologies were ranked well in front of advances in entertainment such as portable music players and pay TV.

Bigs sent in part two of Animator vs Animation where a stick man attacks his creator.



Microsoft have sold 1 million Zunes reaching their sales goal. Microsoft has beaten its goal of shipping over a million Zune digital music players by June, media reported Tuesday. The Zune has a 10 percent market share in the hard-disk-based music player category, said Robbie Bach, the president of Microsoft's Entertainment and Devices Division.

A Melbourne startup is claiming to have better search technology than Google due to several features to do with indexing and results. GOOGLE is keeping a close eye on a small, suburban Melbourne start-up that claims to be developing a search engine that improves on the world leader. MyLiveSearch, which plans to go live as a public beta in a few weeks, is the brainchild of self-taught software developer Rob Gabriel.

Internet TV program Joost on Linux is difficult but possible via Wine. Unfortunately, the Joost client application is currently only natively supported on Windows and Mac OS X. This is a bit ironic, since the program itself heavily utilizes Mozilla's open-source cross-platform XulRunner runtime and many other open-source components. As usual, the open-source community has found some creative ways to make it work in the absence of official support. Instructions are now available in various places describing how to make Joost run on Ubuntu Linux with Wine, a Windows binary runtime layer for Linux.

Kotaku have checked out the Forza 2 running on three monitors. Here is a video of it in action.

The Register have done a big roundup of Linux and Windows security comparing the two platforms including busting some common myths. The results were not unexpected. Even by Microsoft's subjective and flawed standards, fully 38% of the most recent patches address flaws that Microsoft ranks as Critical. Only 10% of Red Hat's patches and alerts address flaws of Critical severity. These results are easily demonstrated to be generous to Microsoft and arguably harsh with Red Hat, since the above results are based on Microsoft's ratings rather than our more stringent application of the security metrics. If we were to apply our own metrics, it would increase the number of Critical flaws in Windows Server 2003 to 50%.

Some people accused of pirating a computer game are blaming it on a hacked router. Earlier this year, 500 people received letters accusing them of illegally distributing a computer game. The letters demand a settlement payment, or a court appearance was threatened. Many people wondered how they were caught at all, while others claimed they had no knowledge of such a game and stopped to consider that their router security may have been compromised.

A project is attempting to revive the beta Longhorn release of Windows as a viable alternative OS. "Longhorn Reloaded is a Project dedicated to the revival of the Operating System known as Code Name "Longhorn". To put the projects aims simply, we aim to finish off what Microsoft started before the operating system was canceled. It is a modification of Windows 6.0.4074, which was originally released during the 2004 Windows Hardware Engineers Conference," reads a message on the Longhorn Reloaded official website.

Hardcoreware have posted the top 10 star wars games of all time. To celebrate the 30th anniversary of the theatrical release of Star Wars, we decided to look back at the brighter points of the history behind the Star Wars gaming franchise.

Torment sent in this article about the craziest case mods of all time, some of which will be familiar with.

Phoronix have compared ATI drivers on Linux and Windows. NVIDIA's Linux and Windows drivers perform about the same and in some instances the Linux binary driver even running faster, but as we have been sharing now for many months the Linux fglrx driver is handicapped for performance. Has things since improved for ATI? Well, as you'll see in this article by using the official Linux driver from ATI/AMD you can expect your frame-rate to be cut in half compared to the most recent version of the Windows Catalyst driver.



Oz.org seems to be having issues, so for the moment we're all hanging out in #overclockers on austnet. Server au.austnet.org should work.

edit: server rockhampton.oz.org is now open to everyone and seems to be working ok!



Most of this lot are from Allan - thanks!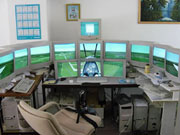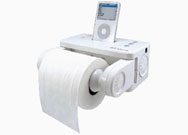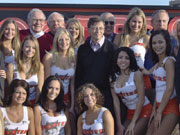 Goth wanted to let you know about the Science books thread over in the Science forum which is a good resource for Science type books and is rapidly growing with new content.

There has been reports of scammers taking advantage of the do not call registry to get money out of victims. Australia's criminal fraternity is nothing if not ingenious: scammers have seized on the publicity surrounding the new Do-Not-Call register to try and extract money from citizens to have their name listed in the register.

LG have patented a washing machine with MP3 player support which can be described as a washing machine with speakers and an iPod like dock. Now, I know that competition in home appliance market is very intense. And I understand that appliance vendors will try almost anything to differentiate their product. But a washing machine with an MP3 player?! C'mon, do they actually spend loads of money in their R&D departments to come up with the stuff like this? And do you really need a patent for that?

SMH have done a good roundup of the Blu-Ray vs HD-DVD war. Instead, early defections from the Blu-ray camp and lagging sales of PS3 consoles have blurred the picture of which format will win. Samsung broke ranks with Blu-ray last month by announcing it will make players that play both HD formats, following a similar move by LG. In addition, most analysts acknowledge that the PC manufacturers will play a key role in the format war - and having Microsoft and Intel behind HD DVD is significant. Neither of these Toshiba allies has shown signs of switching camps so far.

Some newspapers are not too happy about Google news getting a free ride off their stories. For years now, newspapers have quietly watched Google index their headlines and offer users a synopsis of their stories without paying them a dime. Google is supposed to make it easier for newspaper readers to find content online. But some in the industry are questioning whether it makes business sense to allow Google to use their material for free.

Apple has fixed 17 Mac vulnerabilities so if you have a Mac you might want to go and run the system update to make sure you stay safe. Apple on Thursday unveiled the year's fifth major security update for Mac OS X to patch 17 vulnerabilities, but fewer than one-third of them could lead to hackers injecting their own code into a compromised system. Thursday's release also marked the first time this year that an operating system security update from Apple did not patch a vulnerability disclosed by the January Month of Apple Bugs project.

Several hundred people have been infected with a computer virus after clicking a link which advertised it would do so. There is a thread discussing this here. Hundreds of people have clicked on an online advertisement to download a free computer virus that said, "Is your PC virus-free? Get it infected here!". Data security firm F-Secure says 409 people clicked on computer specialist Didier Stevens' ad during a six-month campaign on Google's Adword.



Steam has hit 13 million users which contribute 7 billion player minutes per month. Congratulations, Valve. Not only has the company transformed Steam from a glorified patch downloader to a premiere content delivery service, and now has 13 million users to boot. According to numbers released by Valve, 13 million active users now contribute to the "7 billion player minutes a month" gamed on Steam.

Interestingly on the same day of the Adelaide zombie event some American zombies invaded a San Fransisco Apple store gnawing on computers among other zombie behavior. A horde of decaying zombies invaded San Francisco's downtown Apple store on Friday evening, hunting for brains, terrifying the customers, and gnawing on iMacs. I've placed some photos here. I'm pleased to report that the zombies ultimately decided human brains were tastier than plastic iMacs, although it wasn't for lack of effort in trying to vary what must be a monotonous diet.

The EMI DRM free music is set to hit iTunes this week due to the wish to release the entire catalog at once. Apple is prepared to launch its DRM-free catalog of music from EMI this week, according to French sources familiar with negotiations for multiple online music stores. The seeming delay for introducing the new tier of content has been primarily attributed to a desire to offer the entire catalog at once in the unprotected format rather than a gradual rollout.

Steve Ballmer is visiting Australia meeting with some of Microsofts major partners and discussing the development of technology here. Yesterday, Mr Ballmer visited Parliament House to meet with Prime Minister John Howard, Opposition Leader Kevin Rudd, and a bevy of other ministers and shadow ministers to discuss technology trends. He signed a joint agreement with the Department of Defence "reaffirming the strong relationship between the two organisations", Microsoft said in a statement.

A court in Finland has ruled that breaking "ineffective" copy protection is permissible hence ruling CSS (the DRM on regular DVDs) to be broken without legal ramifications. The Helsinki District Court has dealt another blow to CSS, the copy-protection scheme used in commercial DVDs. In a ruling issued today, the court found that CSS is "ineffective" as a form of DRM and that the two defendants cited for violating Finnish copyright law were not guilty.

A second astronaut has been fired in wake of the bizarre NASA love triangle. William Oefelein, 42, who admitted to an affair with fellow astronaut Lisa Nowak that began when both were married, is being sent back to the U.S. Navy effective June 1, a NASA Johnson Space Agency spokesman said. He was told Wednesday.

The OLPC project is asking open source developers to create open source educational games for the machine. I certainly hope they get some sort of zombie shooter mathematical learning game on that thing! The One Laptop Per Child (OLPC) Project is asking software coders to develop free, open-source educational computer games for the XO laptop, continuing its push toward a September launch date. OLPC on Thursday offered a laptop prize for software teams who create new games during a three-day "game jam" scheduled to begin June 8 on the campus of Olin College, an engineering school in Needham, Massachusetts.

People are going insane over the upcoming Apple iPhone including claiming to see one in the wild and detect one browsing their website. It looks like someone at Apple has started more openly testing the Apple iPhone across web sites, including MacRumors.com. One reader tipped us off that they had come across iPhone browser identification strings in the Apache logs of their eBay images. According to their submitted logs, the browser identifies itself as: Mozilla/5.0 (iPhone; U; CPU like Mac OS X; en) AppleWebKit/420+ (KHTML, like Gecko) Version/3.0 Mobile/1A538a Safari/419.3



Last week Intel announced their P35 and G33 Express chipsets, which is a bit odd given we've been seeing reviews of motherboards based on P35 for several weeks now. DDR3 support is the most eye-catching feature of the new chipsets. Coverage on Bit-Tech, HardOCP, Hexus, HotHardware, LegitReviews, NeoSeeker, PCPerspective (and comparing four P35 mobos here), Tech-Report, TweakTown (and a Gigabyte mobo here) and XbitLabs.

Phoronix have been playing around with Beryl and various GPUs. We have taken eight different systems, benchmarked them using the Beryl Benchmark, and have our thoughts on these ATI/AMD, Intel, and NVIDIA solutions with Beryl v0.2. Wayne gave us a look at Beryl on Ubuntu recently.

From Jimmy: Just noticed this when I was looking around for sound drivers for a hp laptop, I ended up at ULI manufacturers website, when on the main banner it now says nvidia has acquired ULI. Some time ago, yes! While we're talking takeovers, OCZ have inhaled PC Power & Cooling. Moving forward, PC Power & Cooling's complete line of power supplies will become the premium-grade PSU collection from OCZ, and will continue to be branded under the PC Power & Cooling brand.

OCWorkbench have a guide to modding your X-Fi sound card. The aim of this modification is to bring the sound quality of the X-Fi somewhat closer to that of cards like the Auzentech X-Meridian, meaning you will end up with a card with excellent sound quality and retain good gaming performance. Although listening tests are obviously subjective, I have yet to meet anybody who's performed this mod who has not been bowled over by the quality improvement.

HotHardware have a mainstream GeForce 8 roundp. We've just posted an article at HotHardware in which we evaluate the features, bundles, and performance of three mainstream GeForce 8 series cards, the MSI NX8600GT T2D256E, the Gigabyte GV-NX86S256H with Silent-Pipe III, and the MSI NX8500GT TD256E. Tech-Hounds meanwhile looked at four GeForce 8800GTS 320MB cards.

LegionHW are the latest with their thoughts on graphics performance in Lost Planet. In this article we compare DX9 and DX10 image quality along with performance. The Radeon HD 2900XT has been included and the results were pleasantly surprising. The overrated GeForce 8600 series graphics cards are also included, though their performance numbers were not suprising.

Today's timewaster is from MaxKnott: a fun alien shooter for todays timewaster. Beware, some "racy" ads on that site.




Monday Morning Reviews (0 Comments) (link)
Monday, 28-May-2007 03:30:45 (GMT +10) - by Agg


Video Cards:
GeForce 8600 series cards from Asus, Gigabyte and MSI compared on TechReport.
AMD Radeon HD 2900XT on InsideHW.
ASUS EN8800 GTS 320 MB on HardOCP.
Foxconn GeForce 8800 GTX on XbitLabs.
OCZ GeForce 8800 GTX on LegitReviews.
Jetway X1650XT and Sparkle 7600GT cards on BurnOutPC.
ATI Radeon HD 2900 XT Gaming Performance on XbitLabs.

Storage:
Hitachi Deskstar 7K1000 HDD on StorageReview, thanks kasi.
Corsair Flash Survivor GT on Phoronix.
VIZO Luxon Advanced 3.5 Hard Drive Enclosure on Modders-Inc.
OCZ Trifecta microSD, SD and USB 2.0 compatible storage on Bjorn3D.

Memory:
DDR2-1000 tested: Crucial Ballistix and Super Talent on MadShrimps.
Mushkin 4GB HP2-6400 (2x2GB) DDR2 on Virtual-Hideout.
Super Talent T1000UX2G5 DDR2 on DVHardware.

Power Supply:
450w-500w PSU Battle Royal PSU roundup on HardOCP.
OCZ StealthXStream 600W on HWSecrets.
OCZ GameXStream 850W on Bjorn3D.
OCZ GameXStream 1010W on Hi-TechReviews.



Yesterday was the Adelaide Zombie Walk and a couple of members went down with their cameras to check it out. I hope it isn't too gruesome for you all.






Remember, if you have some nice photography or have seen some, make a thread in The Gallery and send the link to news@overclockers.com.au or post in the News submission thread to get our attention.



James sent in this story about a child who broke an expensive TV after losing a tennis game on a Nintendo Wii. Little Adam McConnell, aged three-and-a-half, went to town on dad Brian's expensive 42in plasma screen after losing a match to the Nintendo Wii games console. The competitive youngster is now banned from the machine. Brian said that he nipped out to the kitchen to get his lad a drink at his Waterside home at the weekend when he heard a commotion - and it was his turn to exclaim: "You cannot be serious."

He also noted that Texas is banning speed camera and introducing red light camera warning signs. The warning sign legislation, authored by state Representative Bill Callegari (R-Katy), invalidates any red light camera ticket if motorists do not have advance notice of the presence of a ticketing machine at least 100 feet before the intersection.

Bit-Tech have covered a whole bunch of upcoming games at Ubidays 2007 including Haze, Assasin's Creed and Dark Messiah. Ubidays is something of a first, and it kind of shows. Not only is it the first major event that Ubisoft is holding since the downscaling of E3, with the Ubisoft CEO declaring it the new "E3 for Europe", but it's also my first major event since I started writing for bit-tech.

IGN have checked out the redesigned TimeShift including before and after visuals. We're gearing up for some serious TimeShift coverage over the next few weeks here at IGN AU. As you probably know already, the game has undergone a massive metamorphosis, but you may not be aware just how big the changes are. It's potentially the stuff of gaming legend.

Yesterday in Adelaide there was a Zombie Walk and there is a thread discussing it here. Look out for some pictures later on as there is some in our photography forum.

Bit-Tech have posted an article about the lack of in box functionality, namely with modern PC components. Now, I don't intend to slam any one company, but has any one of these launches been what one could consider a complete package, aside from maybe Core 2 Duo? Apparently, our dear tech industry has taken a lesson from the calculators of old - batteries, a basic functional necessity of the calculator, are no longer included.

Hardspell have checked out the new AMD Brisbane core processors, specifically the Athlon 64 X2 BE-2350 processor: 45W Brisbane 2.1GHz. Brisbane dual core series will use 65nm process, clock 1.9-2.3GHz, energy saver power consumption 45W. Take Athlon 64 X2 BE-2350 for example, before it was named Athlon 64 X2 4000+ 45W 1MB L2 Brisbane but in the future we can say it like these:

Craig sent in a story about mobile phones causing problems with intelligent car keys. The automaker is asking customers driving new models of two of its flagship sedans to keep their car keys and mobile handsets at least an inch apart to avoid disabling the "intelligent keys." Mobile phones kept near Nissan's I-Keys - wireless devices designed to allow drivers to enter and start their cars at the push of a button - can erase the electronic code on the keys, rendering them unable to unlock or start the cars.

HardwareZone have checked out some of the interesting products at PC Show 2007. If you are all ready to splurge some mid-year cash, the PC Show 2007 might just be your best bet yet. And to help you plan your spending budget wisely, we've lined up this preview with bargains you can expect to find soon.

James sent in this funny animation where a animated stick man gets revenge against his creator.

Todays timewaster is from Matt with Luminara, a funny little flash based shooter.




Saturday Evening News and Interesting Forum Threads (2 Comments) (link)
Saturday, 26-May-2007 21:27:10 (GMT +10) - by Rational


Canon have made a series of videos on how they make their lenses showcasing a "virtual lens plant" from start to finish which is well worth a watch. I guess this is why lenses are so damn expensive.

The_Dan spotted this article about an online backlash against CBS who recently canceled the series "Jericho". Fans have sent a total of $26,000 for a pooled campaign hosted at Nuts Online to ship over 19,000 pounds of peanuts to CBS. Other efforts acquired over $9,000 to publish full page advertisements in Variety (National Edition) and The Hollywood Reporter for Tuesday, May 29th. This is expected to become the largest ever fan campaign to bring a television show back from cancellation."

Many players of Eve Online are not happy with supposed rigging and alliance favouritism going on. Some users have written an open letter concerning the issue. Thanks to The_Dan for the heads up. Once again, it seems that several of your employees have been up to no good. We'll get into the details a little later, but the highlights are quite juicy: CCP employees abusing their roles to join player corporations and give themselves director access, RP-events being rigged and what I really thought we were over, further fraternization between your employees and members of BoB and the subsequent cover-up. These latter two events actually stem from the same source, a former ISD member.

A new American senate bill has defined the second generation of broadband, I wonder if something similar will follow here? Though it does not tell the agency to define broadband as 2Mbps or higher, as some representatives wanted. Instead, the FCC is directed to establish a standard for "second generation broadband," defined as an Internet connection that can "reliably transmit full-motion, high-definition video." In its reports, the FCC will need to indicate how many lines in each district support this higher speed—a speed that will, inevitably, be referred to as "Broadband 2.0.".

A Colin Mcrae off road Dirt Demo has been released, You can grab this file of Ausgamers here (870mb). Be wary, it requires a beefy PC to play, the recomended requirements can be found here.

Check out the TED website which has a whole bunch of interesting videos and information from the TED (Technology Entertainment Design) conference which include some really interesting speeches and talks from smart and influential people.

Interesting Forum Threads:
First HD2900XT kickass review nV8800GTX suc*s..NEW DRIVERS in Video Cards.
Central American Chilli Beef with Capsicum, Coriander, Avocado and Chocolate. in Geek Food.
New Fall Schedule is out! (2007-08 US TV Lineup) in TV, Movies, Music & Books.
Richard Dawkins on religion: The root of all evil? Current Events.
How to control childrens net usage? in Newbie Lounge.



ITWire thinks that Dell restricting Ubuntu to the US is a big mistake. At a time when much of the world is salivating with excitement over the release of Dell's new Ubuntu Linux computers in the US, it's ironic that the market in which Ubuntu originated, Europe, still has not received word on when the new Dell boxes will be available. Likewise, here in Australia local Dell representatives confirm that they still have no word on when the Ubuntu boxes will be available.

Corsair have unveiled their DDR3 lineup. The state of play at the beginning of 2007 was defined as one where leading exponents of enthusiast-oriented memory were approaching the performance envelope of DDR2. Corsair, for example, managed to speedbin select DDR2 memories at an effective 1250MHz (PC10000) and whilst we may see limited-run SKUs go even higher, DDR2's frequency headroom and days are numbered.

According to Ars Technica the Windows Tax on Dell machines is US$50 which was determined by comparing similar Ubuntu and Vista based Dell machines. The Dell Linux XPS 410n will have the same hardware as its Windows-based brother: an Intel Core 2 Duo E4300 with 1GB of RAM and a 250GB SATA hard drive. They will come with the standard Ubuntu distribution, which includes a whole plethora of free applications such as the Firefox web browser, and OpenOffice.org productivity suite, but no "crapware."

Bigpond is defending the use of Uluru and Opera house models in Second Life. Telstra's BigPond has defended the use of virtual models of Uluru and the Sydney Opera House on its Second Life island, saying such computer-generated drawings did not breach any copyright laws.

An error in the PC version of Halo 2 which depicts partial nudity has led the ESRB to issue warnings for the game (warning, partial nudity). That's right, some dip at Microsoft Games Studio (or perhaps Bungie) thought it would be funny to moon users when Vista craps out and churns out a certain error message. Hmm, wonder if it was Steve Ballmer? Maybe he's had our pants around our ankles so long he decided to return the favor.

IGN have checked out Fury, an Australian MMORPG which has some interesting features. Late last year, we headed down to Auran's Brisbane studio to check out how work was progressing on the team's ambitious, furious MMO, Fury. We came away with wide grins and a lot of unanswered questions - would the blend of hardcore RPG elements and speedy, FPS-like rapid fire gameplay be cohesive and approachable enough to be successful?

Some technology used to combat spam is helping to digitize books and make them searchable. Carnegie Mellon researchers have launched a new service that will not only protect e-mail addresses on the web from spambots, but also help digitize a backlog of old books, magazines, and newspapers so that they can eventually be computer searchable. The service, called reCAPTCHA, hopes to use the eyeballs of millions of Internet users to identify thousands of words for the Internet Archive.

Intel is saying that software has to step up to new technology to experience performance gains that they have experienced in the past due to the introduction of multi cored processors instead of faster clock speeds. "The software has to also start following Moore's law," Intel fellow Shekhar Borkar said, referring to the notion that chips offer roughly double the performance every 18 months to two years. "Software has to double the amount of parallelism that it can support every two years."

Justin sent that Sony is being sued over Blu-Ray due to a alleged infringed patent of a special layer that is used on the discs. The suit, which names Sony Computer Entertainment America, Sony Pictures and Sony DADC, claims that products marketed under the Blu-ray name infringe on a patent Target owns for reflective-layer materials in optical discs. The patent addresses what Target called a need for specific types of silver-based alloys with the advantages (but not the price) of gold. According to the patent, the alloys are also more resistant to corrosion than pure silver.

PCMech have posted an article about fixing wireless networking issues. If you have a late-model computer, especially a laptop, it probably has wireless networking already built in. If not, just stick in a USB wireless network adapter and you are on your way. While they are easy to install, wireless networks often have performance problems.



Core PC Components:
Biostar TA690G at OverclockersOnline.
Albatron GeForce 8600 GT 256MB at TheTechLounge.
EVGA 8800 Ultra Superclocked at XSReviews.
Nexus NX-8060 600-watt True Power Modular PSU at Tweaktown.
ASUS P5K Deluxe WiFi at Hexus.
Crucial Ballistix Tracer PC2-8500 at OverclockersOnline.
Gigabyte GeForce 8600 GTS Silent Pipe 3 at PenstarSys.

Cases and Cooling:
Noctua NF-S12 120mm & NF-R8 80mm Silent Case Fans at Tweaknews.
NZXT Duet Case at OverclockersClub.
Antec Nine Hundred Gaming Chassis at HotHardware.
Antec Performance One P182 Limited Edition at NordicHardware.
Cooler Master GeminII at Bit-Tech.
Ultra Products Gladiator Mid-Tower Case at Modders-Inc.
Thermaltake Volcano 4005 Heat Exchanger CPU Waterblock at TweakNews.
SPCR's Fan Roundup #4: 120mm Fans II at SilentPCReview.

Multimedia:
Plantronics Pulsar 260 Bluetooth Headset at LegitReviews.
Secure Digital SD Card Roundup at PCPer.
Synology Cube Station CS407e at LegionHardware.

Other/Peripherals:
Made Man PC Game at Gamepyre.
BeleniX v0.6 LiveCD at Phoronix.
Saitek Obsidian Mouse at DriverHeaven.
Fragpedal Classic USB Gaming Footpedal at PCFrags.
GWSystems Fragpedal Classic at OverclockersClub.
Wii WarioWare Smooth Moves at RBConsoles.
Vadim Custom Fusion LQX at TrustedReviews.
Puget Liquid Cooled Gaming Computer at 3DGameMan.
Lowepro CompuDaypack Camera & Notebook Bag at ThinkComputers.



Core PC Components:
OCZ Reaper HPC 8500 DDR-2 Memory at Bjorn3D.
Sapphire x1950 Pro at XSReviews.
Mushkin XP2-8500 4 GB at TechPowerup.
be quiet! 700w Power Supply at OCIA.
Asus P5K3 Delxue WiFi AP at Bit-Tech.
OCZ 2GB PC2-9200 Reaper at DriverHeaven.
Crucial Ballistix PC2-8500 Tracer Memory Kit at HardwareLogic.
OCZ DDR2 PC2-6400 SLi-Ready Memory at Modders-Inc.
ASUS P5N-E SLI at Phoronix.

Cases and Cooling:
Enermax Pandora Case at Bit-Tech.
Antec P182 case at XSReviews.
NoiseBlocker Cool Scraper 120 at Guru3D.
Mapower MAP-AL31CS USB 2.0 + eSATA 3.5" External Enclosure at BigBruin.
Lian-Li PC-A08 Classical Series Case at HardwareLogic.
Swiftech H2O-Apex Liquid Cooling Kit at TechDomain.

Multimedia:
iLuv i9200 iPod Hi-F at TrustedReviews.
TeleNav Bluetooth GPS Navigator at BlueTomorow.
Foobar Audio Player at PCMech.
Pinnacle Studio Plus version 11 at TrustedReviews.
Samsung SyncMaster 305T 30in Monitor at TrustedReviews.

Other/Peripherals:
Brando 7-inch LCD Digital Photo Frame at ThinkComputers.
Spiderman 3 at DriverHeaven.
Netgear ProSafe DGFV338 at BIOS.
D-Link Xtreme N DIR-655 Wireless Router at TechGage.
NeroLinux 3 at TechGage.
Microsoft Reclusa Gaming Keyboard at XYZComputing.
Western Digital 1TB My Book Pro at OzHardware.



Fester2001 sent in this article about IPv4 addresses running out which could happen by 2010 forcing a move to IPv6. A detailed report on this subject can be found here. Today, the American Registry for Internet Numbers (ARIN) published a resolution its Board of Trustees had passed on IP number availability. In short, the resolution says that since IPv4 addresses are running out, ARIN should "take any and all measures necessary to assure veracity of applications to ARIN for IPv4 numbering resources" and "encourage migration to IPv6 numbering resources where possible."

It seems that Epox isn't doing so well however some say they are relaunching the company under a different name. It looks like second tier motherboard manufactuer EPoX has kicked the bucket - rumour has it staff haven't been paid for as long as two months. Despite the last update to their website being over a month old with a link to our EPoX MCP68 Review; the company seems recalcitrant to acknowledge its insolvency. Employees have left in floods.

Proposals in the US congress are trying to push through various Internet taxes including email and sales taxes. Thanks Craig for the link. State and local governments this week resumed a push to lobby Congress for far-reaching changes on two different fronts: gaining the ability to impose sales taxes on Net shopping, and being able to levy new monthly taxes on DSL and other connections. One senator is even predicting taxes on e-mail.

An Ipod sex toy, the aptly named iGasm has annoyed Apple over their advertising posters which resemble the Ipod posters. A vibrating sex toy accessory for the iPod appears to have got Apple's legal team all hot and bothered. Adult store Ann Summers, seller of the "iGasm", told the British tabloid News of the World that Apple's legal team had threatened it with legal action over its advertising posters.

Intel have created a really thin prototype laptop which looks amazing. Lord have mercy, Intel has just created a laptop that's as pretty as a supermodel, and thinner, too. Codenamed the Intel Mobile Metro Notebook, this prototype was designed by Intel along with Ziba Design, and it's a mere .7 inches thick and weighs just 2.25 pounds. It's no dumb blonde, either, packed with Intel's speediest and most efficient components, which will probably be plenty fast by the time this machine is manufactured, maybe even as soon as the end of this year.

People are less bothered by spam nowerdays due anti spam services including filters. Internet users are being plagued by more spam e-mails but are less bothered by the onslaught of unsolicited pitches, according to a report released Wednesday. The survey by the Pew Internet & American Life Project found that 37 percent of consumers said they are getting more spam in their personal e-mail accounts than in the past. However, only 18 percent called spam a big problem, down from a quarter of all respondents four years ago.

Check out this video of a popup storm on an obviously unprotected PC. I don't know how true it is but it is pretty funny.

Leave it up to Sony to do this, it better be a pretty special screw to cost 61 euro.

Damn Interesting has posted an article on a very interesting concept, the uncanny valley which describes human reaction to things that resemble but not are exactly like humans. It explains why we find things like prosthetic hands and zombies creepy. Csimpson on IRC thinks video games are starting to reach the uncanny valley. The strikingly realistic robot has since been met largely with wonder and admiration, which could mark success for Ishiguro in more ways than the obvious. Although Ishiguro's earlier android projects were only a little less realistic, they tended to disturb viewers. This is consistent with a 1970 hypothesis by Dr. Masahiro Mori, another Japanese roboticist. Although not yet well-investigated by science, Mori's "Uncanny Valley" theory holds that as a simulation of a human being's appearance and/or motion becomes increasingly accurate, there is very suddenly a point at which humans' interest in the creation turns into utter repulsion.



Dell USA is accepting orders for their Ubuntu based systems. I wonder if they will do the same in Australia and if this will improve driver support for users of current Dell systems. It's finally here. Later today, Dell will offer U.S customers three different systems with Ubuntu 7.04 installed: the XPS 410n and Dimension E520n desktops and the Inspiron E1505n notebook. These systems are now available at www.dell.com/open. Starting price for the E520n desktop and the E1505n notebook is $599; the XPS 410n starts at $849.

SilentNight spotted this article about an attack on the ABC island in Second Life. The Australian Broadcasting Corporation's expensive virtual island in the online game Second Life has been left a "bombed, cratered mess" by hackers.

Fester2001 spotted that Google are offering their mail services to ISP's. APC thinks there might be a dark side to this. In a characteristically Google-esque move, Google announced the new program in a posting on its blog. "This new version, which we're calling the Partner Edition, makes it easy for large and small service providers to offer your subscribers the latest versions of powerful tools, like Gmail, Google Calendar, and Google Docs & Spreadsheets, without having to worry about hosting, updating, or maintaining any of the services yourself," product manager Hunter Middleton wrote.

Microsoft are banning hacked consoles from Xbox Live. If you have made any modifications beyond cosmetic changes to your case, you might not want to connect your 360 to Xbox Live. You might get an unpleasant message from your friends at Microsoft.

One particular maker of adware is suing an anti spyware vendor over the rating the anti spyware tools gives of their software. Adware maker Zango has sued PC Tools, makers of the popular Spyware Doctor software, in a dispute over the way the antispyware program flags and removes Zango's technology. Representatives from both Zango and PC Tools confirmed that Zango had filed suit against the antispyware vendor. However they declined to provide details on the lawsuit except to say that it involved a dispute over the way Spyware Doctor rated Zango's software.

It is official, Starcraft 2 is coming and there is thread discussing this here. StarCraft II continues the epic saga of the Protoss, Terran, and Zerg. These three distinct and powerful races will clash once again in the fast-paced real-time strategy sequel to the legendary original, StarCraft. Legions of veteran, upgraded, and brand-new unit types will do battle across the galaxy, as each faction struggles for survival.

He also sent in this update to Anandtech's P35 benchmarks. We recently reviewed the Intel P35 chipset in depth and found it to be a worthy successor to the P965 and competitor to the Intel 975X and NVIDIA 680i LT. Today's article will provide a quick performance peek at two areas that we received feedback on after the P35 article went live.

Robert noted this article that claims an 8 core Intel system is faster than a 16 core AMD one. If you take 16 cores at 1.8Ghz, divided by 2 and add 60% to get to 3.0Ghz, it gives POV-Ray score of 3600 for 8 cores. Meaning that at 3.0GHz, Barcelona still lose by quite some compare to an 8 cores Clowertown system.

HardcoreWare have posted a whole bunch of stuff about the new PS3 1.8 firmware which can stream files from Windows natively, streams Windows Media to your PSP and allows Blu-Ray movies to be played at 720P. We all know about the PS3's new ability to upsample DVD movies and old Playstation 1 & 2 video games. But in this undocumented feature of the 1.8 update, the PS3 can now downsample Blu-Ray movies to 720p. For people with a native 720p television, this is a great feature to have! We checked with Sony, and this is indeed an official feature of the update. This just keeps getting better and better!



Here is even more great photography coming from our Photography Forum. Click each picture to go to its corresponding thread in The Gallery.






Remember, if you have some nice photography or have seen some, make a thread in The Gallery and send the link to news@overclockers.com.au or post in the News submission thread to get our attention.



A few people have sent me these pictures lately, most recently Manaz. Seems to be some kind of cool personal aircraft using four tiny jet engines. From the pics I'm guessing you jump out of a plane with wings folded, then they unfold and you zoom around until you run out of fuel, and then the wings fold up and you parachute down to the ground. If you start saving now, you might just be able to buy me one for Xmas!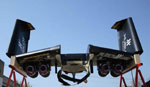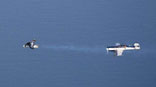 The URLs on the wings lead to JetCat Germany who seem to be the engine manufacturers, and Jet-Man.com, where more info on the aircraft can be found, including videos.



Andypoo, who now lives in Estonia and works for Skype wants to let us know that any bug reported on their public tracker for the Linux version of Skype goes directly to him. Just letting you know we've relased an update to our alpha release a few weeks ago. Just letting you know that when you file a bug on our public bug tracker, it goes straight to me :) So .. enjoy! :P

Craig sent in this article about a great mathematical feat which is significant to some security algorithms. Three institutes collaborated to accomplish a Herculean task -- they determined the prime factors of a 307-digit, 1017-bit number that could be used to encrypt messages and e-commerce transactions.

He also spotted this article about some of Bill Gates's predictions from the past and for the future. Bill Gates has recently been prognosticating all over the place, offering his thoughts on the future of newspapers, television, advertising, communications, telephones and many other areas of business and technology. But how good are his predictions, really?

Michael noted Microsofts big patent threat against Linux. MICROSOFT has made its biggest challenge against open-source software, including Windows rival Linux, claiming that such programs violate 235 Microsoft patents and saying it will seek licence fees. The world's largest software maker said that various open-source packages violate patents it holds in areas related to graphical user interface, email programs and other technology.

According to TheRegister Microsoft is too busy to name the 235 patents which are being infringed. Yes, Microsoft cited administrative overhead for not detailing the 235 Microsoft patents its chief legal counsel recently told Forbes exist in Linux and open source. Microsoft patents attorney Jim Markwith told OSBC it would be "impossible" for Redmond's bureaucrats to respond to the volume of responses that would result form disclosure. Also, apparently, it's ungentlemanly to name names.

Although Microsoft has denied that it is bashing open source software. Bob Muglia, senior VP of Microsoft's server and tools business, told attendees at the Interop business technology conference that controversy revolving around the company's claim that Linux and other open source software infringe on more than 200 Microsoft patents compelled him to "clarify our position on this, and where we're going." Muglia said Microsoft was focused on interoperability with open source software, not on challenging the use of its intellectual property in court.

In lieu of the Microsoft patent threats a sue me Microsoft list has been developed making fun of the claim. Hello, and welcome to our Microsoft lawsuit invitational. This page is intended to be a place where people would like to join together to invite a Microsoft patent infringement lawsuit. If you would like to invite a visit by Brad Smith, Microsoft's head litigator, please feel free to add your name here. We are asking that people include their name, email address, version of GNU Linux disto(s) being used, and a short statement explaining why you are using that distro.

Intel will not be using lead in all of their 45nm microprocessors. Intel has announced that its next-generation 45nm microprocessors will be produced using 100 percent lead-free technology. Although Intel has taken steps in the past to eliminate the use of lead from most of its product line, lead solder interconnects were still used in CPU packaging. Moving forward, Intel will use a tin/silver/copper alloy instead, though the exact ratios of each metal are unknown (Intel refers to this as its "secret sauce.")

We are getting some PSP price cuts, albeit late. Better late than never. SCE Australia have just announced that the PSP is getting a price cut, and a pretty hefty one at that, with the rrp being slashed from AUD$349.95 to AUD$279.95. Yes, you could easily find them retailing at under AUD$300 anyways, even at rrp sticklers like EB, but it's the thought that counts.

Damn Interesting have posted an article about a birth control herb that was hunted to extinction over 1000 years ago. Approximately 2,600 years ago– around 630 BCE– the Greek island of Thera was plagued by drought and overpopulation. According to legend, an assortment of settlers were selected to sail south to establish a colony in more hospitable climes. The men and women apprehensively put to sea, and the gaggle of enterprising Greeks eventually erected the city of Cyrene on Africa's northern tip. There, the settlers encountered a local herb which would ultimately bring them and their progeny fantastic wealth.



Craig spotted this article about the death of Pierre-Gilles de Gennes, a pioneer in the development of LCD. Mr De Gennes won the 1991 Nobel Prize for Physics for groundbreaking work in liquid crystals and polymers, for which some of the judges accorded him the accolade of "the Isaac Newton of our time". He died on Friday.

Shane noted that the National Archives is opening up its WW1 records for access over the web, they also have a podcast. Records of men and women who served with the Australian army in World War I are preserved in the National Archives. In a three-year preservation project, we have digitized 376,000 of these service records. As a gift to the nation, these records are all available online.

DansData has posted more letters. Stealing electricity, bogus water softeners, wi-fi delusions, water powered cars, daytime running lamps killin millions, the hilariously expensive Quantum Xrroid Consciousness Interface, yet another fuel "catalyst", and recharging batteries the crazy way.

Justin sent in this article about a 3D air mouse which you wear as a ring. MagicMouse, a three-dimensional ultrasonic computer mouse designed by a team of five WPI undergraduates, is one of 10 inventions honored with the inaugural PopSci Invention Awards, the cover story in the June 2007 issue of Popular Science.

According to Tweaktown Quicktime causes problems with RAID in Vista. System is Vista Ultimate 32-bit with RAID 10 on Intel ICH8R chipset. A couple of weeks ago I tried running a .mov file using Apple QuickTime software (latest version) and that is when things started to go downhill. The file seemed very slow to load and eventually QuickTime crashed after a lot of persuasion. Once QuickTime was closed, I was notified of a RAID error through the Intel Matrix Storage Console but the same thing will happen if you reboot during the lockup as well.

Australain Unis have applauded Google after they banned ads for essay writing services for students. Australian universities have applauded Google's decision to ban advertisers spruiking essay-writing services for lazy students. In a global change to its AdWords policy, announced today, Google said it would "disallow ad texts and sites that promote academic paper-writing services and the sale of pre-written essays, theses, and dissertations".

Guitar Hero 3 has been officially announced. After inadvertantly revealing the existence of Guitar Hero III on their website, RedOctane and Activision have officially announced the next title in the popular franchise. As expected, the game will be coming to the PS2, PS3, Xbox 360 and Wii this fall and it will be developed by Neversoft.

CNet have taken a look at the demand for Vista and if it is boosting PC sales. It's a natural question to ask, but a difficult one to answer. One reason it's hard to suss out Vista's impact on PC sales is that consumers don't really decide whether they prefer a new operating system. When Microsoft releases a new operating system, it becomes the default on nearly all machines sold at retail stores. So if consumers want a new PC, they basically get Vista.

A rehabilitation hospital is using the Nintendo Wii to help with its patients with movement and balance issues. Patients like Liaw, 34, play games in front of a TV screen, swinging a virtual golf stick, scoring a virtual bowling strike or knocking out an opponent in a boxing match without suffering a single bruise. Dr. Grigore Burdea, a world leader in computer-based virtual reality techniques in rehabilitation therapies, believes that in five years every hospital and rehab clinic will have embraced the gaming technology for their patients.

ZDNet have posted 5 + 3 crucial things the Linux community doesn't understand about the average PC user. Why is it that the average computer user still chooses to spend hundreds of dollars on Windows or Mac when there are countless Linux alternatives that they could download, install and make use of completely free of charge?



Hello everybody, been tied up with exams so had to take a break for a few days but I am back with some more spare time to post news!

In a similar fashion to the post I did about Plasma Pong I am posting about this great little freeware game called Echoes. It is an unusual and creative interpretation of the classic game Asteroids. It requires DirectX 9.0b or higher and you can download it directly from here (9mb). Echoes, like Plasma Pong has a great soundtrack and the ability to use your own custom playlists.



click for the link


Binaryzoo, the guys who develop Echoes describe it as "It's a bit like Asteroids hyperactive, drug crazed brother displayed in blur-o-vision© and viewed through psychedelic sunglasses in a cheap nightclub.".



If you use an iPod with Vista, beware, it may be corrupted even if you use the "Safely Remove Hardware" feature. But fear not, Microsoft have released a patch to fix the problem.

Wayne spotted Pac-Man's skeleton.. original artist's site is here but kinda annoying to navigate. More pics here.

Craig spotted an experimental breakthrough that could be appearing in a hard drive near you at some point. Guido Meier at the University of Hamburg in Germany and colleagues used nanosecond pulses of electric current to push magnetic regions along a wire at 110 metres per second - a hundred times faster than was previously possible. There's also another new tech that could boost hard drive storage density, too. Drive prototypes have demonstrated a magnetoresistance ratio that's twice as large as current read heads (140 percent at room temperature), as well as decreased resistances that should allow for further miniaturization of drive read heads.

After all the Airbus A380 hubbub has kinda died down, Boeing's first 787 Dreamliner is being assembled. The medium-sized 787 is Boeing's first all-new commercial plane in more than 10 years, and has so far attracted 568 orders from 44 airlines.

PCPerspective have an editorial about what they're calling the DX10 Benchmark Fiasco between NVIDIA and ATI, involving Lost Planet and Call of Juarez. BootDaily have published their thoughts about DX10 and Lost Planet, too.

Bit-Tech went to a modding expo in China recently. Some of the world's top modders gathered in Beijing last week for Intel's big push into the Chinese PC enthusiast community. Four of bit-tech's top modders were at the event and we were also there to report on the media frenzy. Who would have thought a case modder would be treated like a rockstar?

Meanwhile TheTechZone attended the 2007 AMD Microsoft Tech Tour in Canada. What do you get when you combine two of the biggest names in the computer industry, one tackling things from the hardware side of things and the other taking care of all the software the average computer user may ever be interested in?

BonaFideReviews have an editorial about virtual lives and reality. In fact the line is so blurred that at last years Anime USA there was a dance event that was simulcast between the real world and the virtual world. The real world had a window into the virtual reality of second life, and second life had a window (through a camera) to the real world, and creatures and citizens of both worlds were able to converse with each other freely.

XbitLabs continue their closer look at 19" monitor features, now up to part 6. We would like to introduce to you 8 new widescreen 19" monitors that have an aspect ratio of 16:10 and a native resolution of 1440x900 pixels. Today we will look at solutions from ASUS, BenQ, Proview, Samsung and Viewsonic.

More from Craig, on Dell and Linux: We will be launching a Linux based OS (Ubuntu) on the E520, 1505 and XPS 410 starting next Thursday, 5/24. We expect these systems to be less than 1% of our OS mix for the entire year which is ~20,000 systems annually. ... Before we announce the availability of Ubuntu 7.04 on select Dell client systems, I'd like to give an overview of what customers can expect from our initial Ubuntu offering.

A timewaster from Blair: Really fun game where you have to control a cat that shoots arrows and hit targets. Easy at first, but it becomes harder.




Wednesday Afternoon Reviews (2 Comments) (link)
Wednesday, 23-May-2007 14:49:30 (GMT +10) - by Agg


Cooling:
Thermaltake V1 CPU cooler on HWLogic.
ZEROtherm GX815 Gamer Edition VGA cooler on OCClub.
ZEROtherm CF800 and CF900 CPU coolers on XSReviews.
Thermaltake V1 and MaxOrb CPU coolers on BigBruin.
Zaward Sylphee ZCJ003 CPU cooler on XSReviews.
Cooler Master AquaGate S1 CPU liquid cooler on HWZone.

Audio / Visual:
Viewsonic VX2235WM 22 Inch LCD Display on XYZComputing.
Auzentech X-Meridian sound card on PenStarSys.
Loewe Modus L 37 - 37in LCD TV on TrustedReviews.
Go Video 7" All-In-One Music and Movie System on BigBruin.

Cases:
3RSystem M-Station HT-1000 HTPC case on Viperlair.
HighSpeed PC 'Top Deck' Tech Station Large workbench setup on TechPowerUp.
NZXT Zero on PCApex.
Tuniq 3 on XYZComputing.
Antec P182 Performance One on BenchmarkReviews.
Lian Li PC-A12 on TechPowerUp.

Misc:
Logitech QuickCam Ultra Vision SE webcam on OCClub.
GlobalTop Bluetooth HUD GPS HG-100 Speed Meter on DigitalReviews.
MNPCTech's Bulgin Switch Plate on Modders-Inc.
SMC SMC2870W Wireless Bridge on Phoronix.
Ancient Wars SPARTAAAAAAAAAAA PC game on GamePyre.



More random pics! Thanks to Iroquois, SiliconAngel, Wayne, timbot and Allan for these: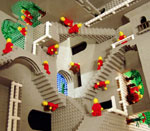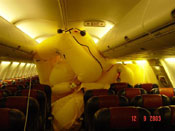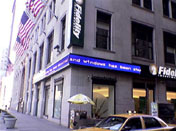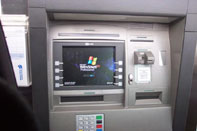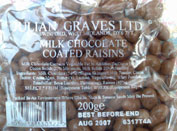 Those last two are old price-lists from Iroquois. For lots more of that kinda stuff, check out our Time Warp Computer Prices article.



Australia's Newcastle University is hoping to defend their RoboCup title later this year. In the four-on-four competition, puppy-sized robots play each other with only their masters' programming to guide them.

A site called One Soldier have put up a few screenshots comparing Epic's Unreal Engine with Crytek's CryEngine 2. Pretty amazing stuff.

HardOCP have posted their thoughts on Griffin and Puma, AMD's new mobile platform. I am not going to try to paint a glorious picture of what AMD is doing in the upcoming mobile space as it is not very exciting from an enthusiast standpoint, but what is interesting though is how it outlines AMD's move towards its Fusion processor line as well as the levels of power savings that are being implemented on the mobile side of the business.

Apparently a fake Apple email published on Engadget managed to knock $4B off their stock price recently. Ouch! By 12:22 Apple stock had mostly recovered and it ended the day down just $1.40/share, or $1.25 billion in market cap.

Engaget report on the Maker Faire 2007, where there were lots of robots. Seriously, the last time we saw this many robot kits, sculptures, warriors, and automatons, we woke up in a cold sweat fearing the very destruction of mankind.

DigitalTrends checked out the LG BH100, which they say is the world's first dual-format high-definition DVD player, supporting both Blu-ray and HD-DVD disks.

Craig sent in this article comparing DDR2 and DDR3 on Anandtech. The results of these comparisons provided interesting results about the capabilities of the new P35 memory controller. It also answered the question of whether you should care about DDR3 in any upcoming system purchase. Some discussion of this article here in our Memory forum.

NordicHW had an overclocking test of Abit's AB9 QuadGT motherboard. We've tested the board with both air and phase change cooling and run through a whole bunch of benchmarks at a wide range of bus and CPU frequencies. The result is a pretty extensive review covering 18 pages with practically everything you need to know about AB9 QuadGT.

XbitLabs checked out Intel's V8 platform. Two quad-core Intel Xeon X5365 processors running at 3.0GHz, Intel Workstation Board S5000XVN mainboard on i5000X chipset – can a system like that win enthusiasts' hearts? Intel believes it surely can, positioning this platform as a direct competitor of the upcoming AMD Quad FX reincarnation – FASN8.




Tuesday Morning Reviews (0 Comments) (link)
Tuesday, 22-May-2007 03:44:03 (GMT +10) - by Agg


Portable:
Palm TX PDA on ProjectPDA.
NEC Versa L2100 Notebook on HWZone.

Memory & Storage:
Seagate FreeAgent Pro 750GB External Hard Drive on EverythingUSB.
OCZ Rally2 8GB USB 2.0 Dual Channel Flash Memory Drive on Pro-Clockers.
Crucial 2GB kit Ballistix DDR2 PC2-8500 on RBMods.
Seagate Barracuda 750 GB Hard Drive on TheTechLounge.

Input Etc:
Revoltec FightMouse, Lightboard and Gamepad on Bjorn3D.
Saitek X52 Pro Flight Control System on OZHardware.
Razer Pro|Type Keyboard on ThinkComputers.
Ideazon Reaper Optical Gaming Mouse on TechPowerUp.

Motherboards:
Asus M2A-VM HDMI AM2 board on HotHardware.
Tyan Toledo i965R LGA775 FlexATX board on Phoronix.
abit AB9 QuadGT LGA775 board on Motherboards.org.

Video Cards:
Nvidia GeForce 8600 GTS & GT on TechSpot.
XFX 8800 Ultra XXX 768MB on DriverHeaven.
Sapphire Radeon X1950 GT on TechARP.

Cameras:
Linksys Compact Wireless-G Internet Video Camera on BIOSMag.
Nikon CoolPix P5000 on TrustedReviews.
Cyber Snipa Scout Webcam on TweakNews.



Quite a lot going on in the forums at the moment! First up we have Chainbolt's take on P35 vs 975X performance in the Intel Hardware forum: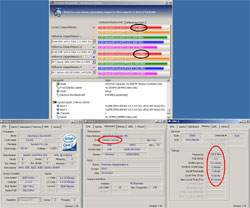 Click for the thread!


On a similar note we have eva2000's take on P35 Bearlake performance, checking out the ASUS P5K Deluxe with 3 different CPUs: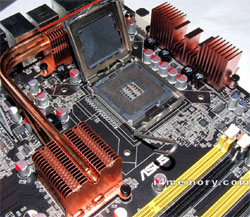 Click for the thread!


Still on the Intel side of things, mAJORD has some E2160/E2140 vs E4300 benchmark results: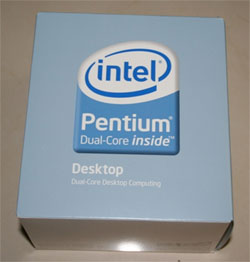 Click for the thread!


Not to be outdone, dinos22 chimes in with 4440MHz from an E6700 with watercooling: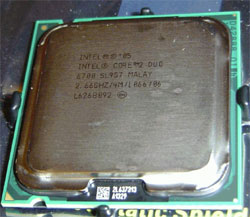 Click for the thread!


Windwithme shares his experience overclocking an AM2 board, the BIOSTAR TA690G: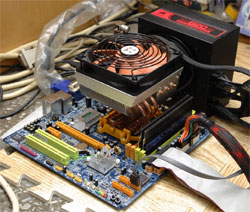 Click for the thread!


He also checked out Dell's 2707WFP 27" widescreen monitor: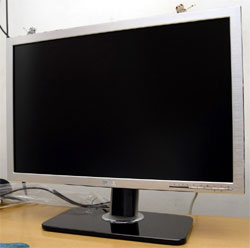 Click for the thread!





AMD have announced a new mobile platform and CPU, known as Puma and Griffin. Bit-Tech have info, as do HotHardware.

A couple of people have sent this in now, so what the heck, here's some pics of the destroyed Kursk submarine after it was recovered from the depths. K-141 Kursk was a Russian nuclear cruise missile submarine which was lost with all hands when it sank in the Barents Sea on August 12, 2000. Grim stuff.

Bit-Tech compared two gaming keyboards, the Revoltec Fightboard and the Razer Tarantula. Can either of these win the hearts and minds of gamers?

Microsoft have made their biggest acquisition ever, spending six billion dollars to buy an online advertising company. Someone's trying to catch up to Google and Yahoo in a hurry!

BenchmarkReviews have a guide to overclocking the 8800 series GeForce cards. This how-to article will instruct how to turn your GeForce 8800 GTX into an Ultra, or you can overclock any NVIDIA video card for better performance; and do it all for free!

LegionHW compared Radeon HD 2900XT vs. ASUS GeForce 8800 GTS video cards. The Radeon HD 2900XT has been called a lot of things over the past few days and to be honest we were expecting a complete dud, but it just isn't!

Matt spotted a competition from NVIDIA where you can win a GeForce 8800GTS 640MB video card. Simply complete two brief NVIDIA surveys and you will automatically be entered for two chances to win a GeForce 8800 GTS 640MB graphics cards from BFG Technologies. Surveys close May 29th, 2007. Winners will be notified by June 1, 2007. Thank you to BFG Tech for supplying the prizes. Here's the links for Survey #1 and Survey #2. Edit: you might want to ctrl-F5 the first page of the surveys if you have problems, ta Vellanet.




Sunday Reviews #2 (0 Comments) (link)
Sunday, 20-May-2007 19:08:28 (GMT +10) - by Agg


Memory & Storage:
OCZ Trifecta 2GB Secure Digital Memory Card on ThinkComputers.
Super Talent T800UX4GC5 memory on Bjorn3D.
OCZ DDR2 PC2-9200 Reaper HPC Edition on OCOnline.
Antec MX-1 3.5" Hard Drive Enclosure on MadShrimps.
Patriot DDR2-1150/PC2-9200 2 GB Kit on HWSecrets.
A-Data microSD Trio Multifunction Memory Card on MaxitMag.

Power Supply:
GlacialPower GP-PS550BP 550W on PCStats.
CoolMax LCD Power Supply Tester on OCIA.
Silver Power SP-1000E 1000W GuardianX on ExtremeOV.

Cooling:
Cooljag Falcon 92-Al CPU cooler on FrostyTech.
Thermaltake MaxOrb Intel/AMD Heatpipe CPU Cooler on Tweaknews.
CoolIT Zreezone CPU cooler on Hi-TechReviews.
Cooljag Falcon 92-CU CPU cooler on FrostyTech.
Noctua NF-S12 and NF-R8 fans on TechDomain.
Thermaltake V1 CPU Cooler on RBMods.

Misc:
Nexus Anti Vibration Mounting Kit on BurnOutPC.
Diskeeper 2007 defrag software on PCReview.
Nintendo DS Lite handheld games console on ThinkGaming, our reviews here and here.
Ageia PhysX PPU on XSReviews.




Sunday Afternoon Reviews (0 Comments) (link)
Sunday, 20-May-2007 18:06:32 (GMT +10) - by Agg


Video Cards:
GeCube Gemini 2 (Dual Radeon X1650 XT) on HWZone.
Jetway Radeon HD 2900 XT Crossfire on Guru3D.
PowerColor Radeon X1950 Pro SCS3 on Tweaktown.

Cases:
NZXT Adamas on TechPowerUp.
NZXT Zero Full Tower Aluminum Enclosure on Virtual-Hideout.
Maxtop 4U ICX-4830B-20BX Rackmount Chassis on BigBruin.
Spire Bergwind II on DriverHeaven .

Audio / Visual:
LTB MG51 Magnum 5.1 USB Headset on Techgage.
Netgear Digital Entertainer HD EVA8000 audio/video streamer on TrustedReviews.
BenQ FP241VW 24" LCD monitor (video review) on 3DGameMan.
A190A2-T08 19" TFT LCD Widescreen monitor on BigBruin.
Creative Gigaworks T20 Speakers on Bit-Tech.

Cameras:
Logitech QuickCam Ultra Vision SE Webcam on BenchmarkReviews.
Pentax Optio W30 digicam on TrustedReviews.
Panasonic HDC-SD1 High Definition SD Camcorder on TrustedReviews.

Input Etc:
SteelSeries S&S Mousepad on HWLogic.
OCZ Equalizer Mobile Gaming Mouse on FutureLooks.
XTracPads Mad Dotz Mouse Feet on TechPowerUp.
Logitech G5 Gaming Mouse 2007 Revision on OZHardware.



While surfing the internet the other day I came across an interesting service called Wakoopa. It aims to profile your computing habits by taking note of what programs you like to use and how much you use them, in a similar way to what Last.fm does with music. Users of Wakoopa can create teams which allows many people's computing habits to be viewed as a group. So I went ahead and created an Overclockers Australia group, currently I am the only one there. I think it would be interesting to see what programs a tech savvy community like OCAU use.

Wakoopa gets its information from a small program you run which uses around 7mb of memory for those worried about their system resources. If you are worried about how much information it records you can check out my profile and their privacy policy.



Lots of people sent word that Blizzard have announced StarCraft II. StarCraft II continues the epic saga of the Protoss, Terran, and Zerg. These three distinct and powerful races will clash once again in the fast-paced real-time strategy sequel to the legendary original, StarCraft. Legions of veteran, upgraded, and brand-new unit types will do battle across the galaxy, as each faction struggles for survival.

Featuring a unique single-player campaign that picks up where StarCraft: Brood War left off, StarCraft II will present a cast of new heroes and familiar faces in an edgy sci-fi story filled with adventure and intrigue. In addition, Blizzard will again offer unparalleled online play through Battle.net, the company's world-renowned gaming service, with several enhancements and new features to make StarCraft II the ultimate competitive real-time strategy game.

There's a trailer on YouTube here. Discussion here in our Games forum.




Saturday Morning (8 Comments) (link)
Saturday, 19-May-2007 02:48:21 (GMT +10) - by Agg


Looking for a LAN party? Check out the recently-updated LAN Index page in our Wiki.

Did you hear about Lara Croft's bust? Those of you thinking of firing up Tomb Raider this morning should be aware that Lara Croft is currently unavailable - a guest of Manchester's Boys in Blue after armed officers cornered the gun-toting minx in a suburban living room. Thanks paulh!

Bit-Tech have posted their thoughts about the Lost Planet: Extreme Condition demo we mentioned recently. We take a look at the DirectX 9 and DirectX 10 versions of the Lost Planet: Extreme Condition demo and compare the two. Will DX10 live up to the hype? HotHardware meanwhile have screenshots from the demo comparing DX9 and DX10.

MadShrimps have a guide to overclocking your GeForce 8800 video card. In this in-depth guide we show you how the extract the highest performance from your Geforce 8800 video card, push that GTS past GTX speeds and turn that GTX into an Ultra-beater by following the steps outlined.

You probably already know about it, but if not, check out XKCD, a great webcomic I was reminded of recently. Here's some favourites: caption cats, snopes, pokemon, cat proximity.

From Ryan, a message from Lebedev: I'd like to inform you that on May 20, 2007 at 3 p.m. Moscow time
we'll start accepting limited pre-orders for the Optimus Maximus Keyboard. Watch the countdown here. All the project news are published here.

If you're in QLD, look out for counterfeit cash, thanks Phi. Counterfeit $50 and $100 notes have been used at businesses where the offender is confident there won't be time to check the bill's authenticity, police believe. Detective Senior Sergeant Sean Dugger said the quality of the notes varied, but on first glance most could appear genuine.

Sapphire have a contest where you can win Vista, a CPU and cooler by answering a questionnaire. That's it! No purchase necessary. Prizes and rules of contest are subject to change at any time without notice. Seems to be open to international entries.

Dan has delved into the mysterious world of IEC sockets. Here in Australia, most UPSes come with IEC sockets on the back. I dare say a number of other countries have the same problem. How, someone asked me, do you plug normal things into those IEC sockets?

Craig notes that it's the end of the 32-bit road for Windows soon. After the software giant has gotten over its hangover from partying like it's 1999 with the release of Windows Server 2008, it will have one last 32-bit hurrah with a "release 2" update to Windows Server 2008, and that'll be it. Looks like APCMag.com is down at the moment.

EclipseOC checked out the EPP memory feature of some Nvidia chipsets. Nvidia intoduced EPP, which stands for Enhanced Performance Profiles, back with the introduction of the nForce 5xx chipsets in May of 2006. Since then, it seems like most performance oriented memory has been given EPP profiles to support this new memory standard of sorts.

From Georg: We're a Canberra based outfit that's just launched a Digital Atlas of Australia. The maps are all generated from the source data in real time (unlike say Google or Microsoft Live where the maps are pieced together from pre-rendered tiles). This means that we can create a map at any zoom level, adaptively turn labels and features on and off depending on image size and detail covered.

RyderMark is a new benchmark that may be competition for Futuremark - Tweaktown and Madshrimps have preview info.

DriverHeaven have a guide to building a PC. There's one here in our Wiki too, and check out the parts recommendation pages here and here as well.




Friday Morning Reviews (0 Comments) (link)
Friday, 18-May-2007 03:47:58 (GMT +10) - by Agg


Video Cards:
Albatron 8600GTS on Bjorn3D.
XFX GeForce 8600 GT XXX on Hexus.
HIS HD 2900XT 512MB (video review) on 3DGameMan.
Foxconn 8600GTS on Metku.
MSI GeForce NX8800GTX OC Liquid on Tweaktown.
Evesham Solar 8600 GTS on TrustedReviews.

Cooling:
Noctua NH-U12F CPU cooler on TechPowerUp.
Nexus Real Silent Fans on BurnOutPC.
Microcool Thermal Tape T411 and T412 on XSReviews.

Memory & Storage:
OCZ Flex XLC 2GB DDR2-1150 on Phoronix.
Stars Wars Series Mimobots USB drives on XYZComputing.
Thermaltake Max 4 External HDD Enclosure on HWLogic.
Super Talent 2GB PC2-8000 on PCApex.
Seagate ST 3500641AS 500GB HDD on Monster-Hardware.
Super Talent 200x USB Drive on DVHardware.

Motherboards:
Gigabyte P35C-DS3R LGA775 board on OCWorkbench.
DFI LanParty ICFX3200-T2R/G LGA775 board on Techgage.
DFI LANParty UT NF680i LT SLI-T2R LGA775 board on HotHardware.
Gigabyte P35-DQ6 & P35-DS3 LGA775 boards on InsideHW.
ECS AMD690GM-M2 AM2 board on Bjorn3D.

Power Supply:
Koolance 1200w Liquid Cooled PSU on HardOCP.
XCLIO Stable Power 1000W on ExtremeOuterVision.

Misc:
T-Mobile web 'n' walk USB Modem on TrustedReviews.
AG Neovo FotoVivo V10 7in Digital Photo Frame on TrustedReviews.
Shuttle SS21T mini-barebones on Bit-Tech.



I just noticed these two classic PCDB entries from thydzik have been updated, so it's worth dusting them off in case you haven't seen them before:



click each pic for its entry


Also, here's a mod that appeals to me, in our Modding forum. It's based on the 50th Anniversary colour scheme used last year by Yamaha's MotoGP bikes. Very detailed worklog here: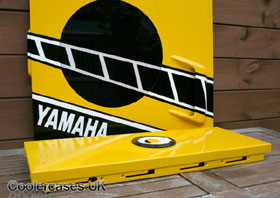 click for the thread






Thursday Morning Reviews (0 Comments) (link)
Thursday, 17-May-2007 01:49:41 (GMT +10) - by Agg


Input Etc:
Microsoft Reclusa Gaming Keyboard on EverythingUSB.
Microsoft Reclusa Gaming Keyboard on Techgage.
Razer Pro|Type Keyboard on HWZone.

Power Supply:
Ultra X3 1,000W EE Modular PSU on PCPerspective.
FSP Epsilon 700W on XSReviews.
Thermaltake Toughpower 1200W on HWZone.

Audio / Visual:
Titan Mini 2.1 Speakers on Virtual-Hideout.
SOAP 2GB MP4 Player on ThinkComputers.
Plantronics Audio 550 DSP Headset on OCClub.
BenQ FP241VW 24" LCD monitor on 3DGameMan.

Video Cards:
AMD Radeon HD 2900 XT on TrustedReviews.
HIS HD2900XT on OCrCafe.
ATI Radeon HD 2900 XT & CrossFire on Bit-Tech.
Asus EN8800GTS/HTDP/320M Geforce 8800GTS on PCStats.
ATI Radeon HD 2000 Architecture on XbitLabs.
Foxconn 8600 GTS on Metku.




Wednesday Afternoon (11 Comments) (link)
Wednesday, 16-May-2007 15:58:05 (GMT +10) - by Agg


Happy 50th birthday Jab!

Something different from Edward: My team have put together a short survey regarding the Victoria Police website in order to gain a better understanding of our audience and their needs. This is a good chance for people (and OCAU members) to have their say on what information and services they would like to have access to on our website. We do welcome responses from outside of Victoria, and the end results may be shared with other state police departments therefore hopefully having a positive influence on their services as well.

XbitLabs compared two high end CPU coolers in a battle of TEC vs Air. So we have every right to call our today's test session not a super-cooler battle, but Ultra-cooler battle.

Madshrimps meanwhile decided to improve the Scythe Infinity for more extreme cooling. As the heat output increases the extra cooling power of the modded Infinity shines through, starting out with a difference of 2°C at 2.4Ghz it goes up to 6°C at 3.6Ghz quite a nice difference.

Toe2toe spotted this interesting page with a history of CPUs, discussion in this thread. The 6x86 began to earn brand recognition, and in mid-year the new 6x86-200 became the fastest chip on the market. This was a huge boost to the company, and Cyrix sales went through the roof.

HardSpell checked out 6 hot CPUs in 3 hot games. Somewhat odd english but you can work it out, lots of pics etc.

Darkness is very excited about this new game: Set for release in July 2007, Ultimate Duck Hunting is a realistic hunting simulation that features both shooting and retrieving. Choose your dog (yellow, chocolate, or black Labrador retriever) and train him to respond to your commands, all controlled by player motions using the Wii Remote™. Gear up with name-brand guns, camouflage, and decoys – then it's off into the wilderness to set up decoys, use duck calls, and ultimately become a crack shot using the Wii Remote to aim and fire at tough-to-down mallard, hen, black, and teal ducks. He goes on to say Just about any gamer should remember the old duckhunt game for NES! Righto then. :)

Today's timewaster from MDKKnD: Not sure if this has been posted before but check out The Greatest Nintendo Games of All Times - Playable Directly In Your Browser! Java based NES emulator For the win.




Lost Planet: Extreme Condition (0 Comments) (link)
Wednesday, 16-May-2007 12:41:26 (GMT +10) - by Agg


The "Lost Planet: Extreme Condition" demo is available to download. Lost Planet is an epic gaming masterpiece combining a gripping single player campaign and intense multiplayer modes. Lost Planet contains sophisticated visuals, with an unmatched level of detail as advanced light sourcing is used to ensure a realistic presentation that enhances every explosion, smoke and particle effect. Enormous world maps unfold as players battle hostile creatures in blistering weather conditions across vast snowfields and blazing volcanic areas either on foot or in armed, robotic Vital Suits.

People are particularly interested in this game as it's one of the first DirectX 10 game demos, but is also available for DirectX 9. There seems to be some NVIDIA vs ATI politics surrounding it too - LegitReviews and TechARP have more info on that.

AusGamers Files have both versions available for download:
DirectX 10 version (398MB)
DirectX 9 version (381MB)

There's a thread discussing this demo here in our Games forum.




Truck-A-Saurus - stolen! (17 Comments) (link)
Wednesday, 16-May-2007 04:20:24 (GMT +10) - by Agg


Have you seen this Landcruiser around Brisbane? Yes, that's the real number plate. :)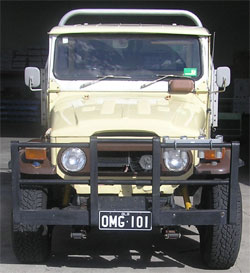 click for the thread


It belongs to forum admin Bern, and was stolen yesterday from Westfield Strathpine. If you see it, let us know in this thread or email news@overclockers.com.au.



We have quite a prolific new member in the forums, "windwithme". He's checked out 3 new motherboards, with the first being the MSI P35 Platinum, tested at 500MHz: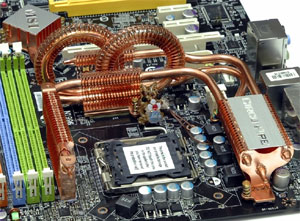 Click for the thread!


Next is DFI's Infinity P965-S Dark: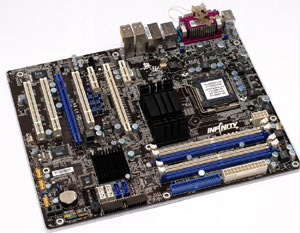 Click for the thread!


Then he takes a first look at the BIOSTAR TF7050-M2, on the AMD side of things: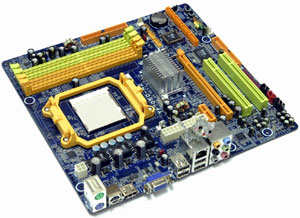 Click for the thread!


Finally we have mAJORD with his efforts on a budget "Brisbane" Athlon64 X2 3600+ CPU: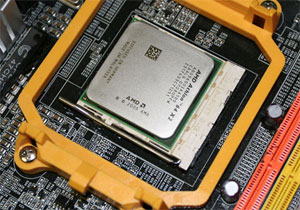 Click for the thread!






Tuesday Afternoon Reviews (0 Comments) (link)
Tuesday, 15-May-2007 16:03:58 (GMT +10) - by Agg


Video Cards:
ATI HD 2900 XT on NeoSeeker.
ATI Radeon HD 2900 XT 512MB on HWZone.
ATI Radeon HD 2900 XT 512MB on TheTechLounge.

Mobile:
Intel Santa Rosa - The Future of Notebooks on HWZone.
GeForce 8M Mobile GPU Preview on HotHardware.
GeForce 8M Mobile GPU Preview on HWZone.
Thinkpad T61 Laptop on XYZComputing.
Mobile Edge Alienware Odyssey laptop bag on GideonTech.

Audio / Visual:
Tritton Audio Xtreme 5.1 PC Gaming USB Headset on EverythingUSB.
Evesham DVD1000 Player on Hexus.
Griffin Radio Shark 2 Internet Radio on MacTalk.
Kirsch K3 5.1 Loud Speaker on GamePyre.
Pioneer SE-A1000 Headphones on DigitalTrends.
BenQ FP241VW 24" LCD Monitor on 3DGameMan.

Cooling:
ZEROtherm GX815 Gamer Edition VGA Cooler on ThinkComputers.
CoolIT Freezone CPU cooler on TechPowerUp.
Noctua NF-S12 and NF-R8 Fans on DVHardware.
Kingwin KA-9225 and KA-9227 Heatpipe CPU Coolers on BigBruin.

Memory & Storage:
Eksitdata USB2.0 IDE TO SATA Adapter on RBMods.
Mushkin 4GB XP2-8500 on TechGage.
Mushkin XPS2-8500 4GB on TweakTown.

Motherboard and CPU:
Intel P35 Bearlake Preview on NeoSeeker.
Asus P35 Bearlake Preview on HotHardware.
AMD Athlon 64 X2 3800+ CPU on RBMods.
MSI K9AGM2-FIH AM2 board on ViperLair.
ECS NF650iSLIT-A (V1.0) LGA775 SLI board on BigBruin.

Power Supply:
NZXT Precise 1000W PSU on OCClub.
Casebuy LCD EZ Power Supply Tester 3 on BenchMarkReviews.

Misc:
SilverStone MFP51 LCD Bay Device on XYZComputing.
Supermicro 6015T Twin 1U Server on TechWareLabs.
PLANon Universal Mobile Charger on TechWareLabs.
Plustek OpticSlim M12 Portable Color Scanner on ThinkComputers.
Trendnet TV-IP400W webcam on TrustedReviews.
Razer DeathAdder IR Gaming Mouse on OZHardware.
USRobotics Wireless MAXg ADSL2+ Kit on BIOSMag.

Right, that's cleared out the backlog of reviews...



Not content with hogging the headlines with a new GPU family, AMD named their new CPU family today too: The AMD Phenom Processor. This is the "Barcelona" product family. With the true quad-core design offered by the upcoming AMD Phenom processors, cores communicate on the die rather than through a front side bus external to the processor - a bottleneck inherent in other products that are packaging two dual-core chips to form quad-core processors. Additionally, AMD's Direct Connect Architecture on-chip ensures that all four cores have optimum access to the integrated memory controller and integrated HyperTransport links, so that performance scales well with the number of cores.

More info on DailyTech and Anandtech, with discussion in our AMD Hardware forum already.




AMD ATI Radeon HD 2000 Series (0 Comments) (link)
Tuesday, 15-May-2007 04:32:47 (GMT +10) - by Agg


AMD has introduced the ATI Radeon HD 2000 Series, previously known as R600, which finally gives them DX10 support. The ATI Radeon HD 2000 series of products introduces immersive DirectX® 10 gaming enabling the next generation of visual effects at every price point. The line-up boasts many firsts for the graphics industry, including a powerful second-generation Unified Shader Architecture (USA), a 512 Mbit memory bus designed for full performance high dynamic range (HDR) rendering, and new Unified Video Decoder (UVD) technology for high-fidelity HD multimedia playback.

Coverage on Altgamer, Anandtech, Bjorn3D (and here), DriverHeaven, Guru3D, HardOCP, Hexus, HotHardware, HWSecrets (and here), Legit Reviews (and here), NordicHW, OCClub, OCWorkbench, PC Perspective, Phoronix, T-Break, TechPowerUp, TechReport and TweakTown.

There's a thread here in our Video Cards forum about these new cards.




Tuesday Morning Reviews #2 (0 Comments) (link)
Tuesday, 15-May-2007 03:33:54 (GMT +10) - by Agg


Cooling:
Thermaltake Mini Typhoon Value Pack CPU cooler on ThinkComputers.
Scythe Andy Samurai Master CPU cooler on XSReviews.
Thermaltake Max Orb CPU cooler on HWSecrets.
Zaward Super Thermal Grease HSC-G on XSReviews.
Gigabyte G-Pad laptop cooler on XSReviews.
Zalman ZM90-HP and VF1000 VGA coolers on HWSecrets.
OWT VSC-158 CPU cooler on OCOnline.
Thermaltake V1 CPU cooler on HWSecrets.
Zerotherm GX815 Gamer Edition VGA cooler on RealWorldBenchmarks.
Zerotherm BTF-90 CPU cooler on RealWorldBenchmarks.
Zerotherm BTF-90 CPU cooler on Modders-Inc.
OCZ Vindicator CPU cooler on XbitLabs.

Motherboards:
Biostar TF7050-M2 GeForce 7050PV AM2 board on PCStats.
MSI K9AGM2-FIH AM2 board on PCStats.
ASUS P5K Deluxe LGA775 board on LegionHW.
XFX 680i LT SLI LGA775 board on TweakTown.
Universal abit IN9 32X-MAX LGA775 board on HWZone.
Gigabyte P35-DS4 LGA775 board on LegionHW.
Gigabyte GA-965P-DQ6 LGA775 board on LegitReviews.
MSI P35 Platinum "Bearlake" LGA775 board on TweakTown.
ASRock ConRoe1333-DVI/H LGA775 board on OCWorkbench.

Input Etc:
Enermax Crystal and Razer Pro|Type keyboard comparison on Bit-Tech.
Razer Pro|Type Keyboard on XYZComputing.
SteelPad S&S Mousepad on BurnOutPC.
Steelseries Steelpad 5L Mouse Pad on Modders-Inc.
XtracPads Ripper mousepad on TechPowerUp.
OCZ Equaliser Lazer Gaming Mouse on Virtual-Hideout.
Microsoft Wireless Entertainment Desktop 7000 Bluetooth keyboard and mouse on BlueTomorrow.
Logitech Harmony 1000 remote control on DigitalTrends.

Audio / Visual:
Icemat Siberia In:Ear Headset on TechPowerUp.
Toshiba Regza 42X3030D 42in LCD TV on TrustedReviews.
Philips Streamium WACS7000 wireless music system on TrustedReviews.
Viewsonic VX2025WM 20.1 inch Widescreen LCD Monitor on FutureLooks.
Creative Zen V Plus MP3 Player on TheTechLounge.
Altec Lansing AHP524 Headphones on TechGage.
Logitech X-540 5.1 Speaker System on OCClub.
Sharp AQUOS LC-52D62U 52" 1080P HDTV on BenchmarkReviews.
SteelSound 5H v2 Gaming Headset on TheTechZone.
Panasonic DMR-EX77 HDD/DVD Recorder on TrustedReviews.

Memory:
OCZ DDR2 PC2-9200 Reaper HPC Edition on XbitLabs.
Mushkin PC2-9200 2GB kit on NeoSeeker.
Corsair Dominator 8500C5DF overclocking on NordicHW.




Tuesday Morning Reviews (9 Comments) (link)
Tuesday, 15-May-2007 03:00:17 (GMT +10) - by Agg


FOUR DAY INTERNET OUTAGES MAKE AGG SOMETHING SOMETHING.

Video Cards:
6x Nvidia GeForce 8800 GTS 320MB Graphics Cards Roundup on XbitLabs.
Asus EN8800GTX 768Mb on RBMods.
Asus EN8800GTS/HTDP/320M Geforce 8800GTS on PCStats.
nVidia GeForce 8800GTS 320MB SLI on PCStats.
HIS X1550 IceQ on OCOnline.
GeForce 8800 GTS on Tech-Hounds.
Albatron GeForce 8600 GTS on LegitReviews.
ECS N8600GTS-256MX+ on Hexus.
XFX 8800 GTS XXX 320MB on OCClub.
Foxconn 8600 GTS on Bjorn3D.
XFX GeForce 8800 Ultra XXX on TweakTown.

Storage:
ASUS DRW-1814BL/T Internal DVD Writers, SATA vs. IDE Comparison on OZHardware.
DataTec DS350 eSATA External Hard Drive Enclosure on PCStats.
OCZ VBoost USB Drive on DVHardware.
Vizo Saturno 2.5-inch One Touch Backup SATA Hard Drive Enclosure on ThinkComputers.
LG GSA-H62N 18x Super Multi DVD Rewriter (SATA) on HWZone.
Corsair Flash Voyager GT 8MB on DriverHeaven.
Corsair Flash Voyager GT on TweakTown.
A-DATA My Flash PD16 8 GB on TechPowerUp.
A.C. Ryan AluBoxTFX enclosure on TechPowerUp.
Netgear ReadyNAS 1100 network storage on TrustedReviews.
OCZ Trifecta 1GB SD card on TechPowerUp.

Cases:
Antec P182 on HWLogic.
Cooler Master Stacker 832 on Modders-Inc.
Sunbeam Quarterback on TechPowerUp.
Apevia X-QPack 2 on OCIA.
Xclio 188A on Tweaknews.
Lian Li PC-A08 on OCClub.
Lian Li PC-A12 on XSReviews.
Antec P182 SE on DriverHeaven.
Antec Performance One P182 on Bjorn3D.
Gigabyte Mercury Pro on HWSecrets.
Sunbeam UFO Acrylic Cube on LegitReviews.
JeanTech Aqua Butterfly on PCFrags.
Codegen M701-CA on BurnOutPC.

Power Supply:
6x 700W-850W PSU Group Test on Bit-Tech.
Thermaltake Toughpower 1200W on OCOnline.
SilverStone Olympia 1000W on OCOnline.
Ultra Products X-Finity 800W on PCApex.
Nexus NX-8060 80PLUS Modular Silent 600W on Tweaknews.
CyberPower CP1500AVRLCD 1500VA 900W UPS on HWLogic.
Enermax Galaxy 1000W on Guru3D.



Craig spotted this article about the future of AMD. A quiet AMD isn't a good AMD, but unfortunately it's the AMD we've been left with ever since Intel started becoming more competitive. In fact, the more Intel changed for the better, the more it seemed AMD changed for the worse. Intel started bringing out better product, talking more about its plans for the future, and made a whole lot of sense in just about everything it was doing and saying.

Bit-Tech have posted an article about content censorship and some possible future developments. Age-appropriate is an interesting adjective, isn't it? Thanks to the citizens' registry and content-guard enacted by President Jack Thompson's Indecent, Demeaning, Insensitive or Trite Act of 2020, all entertainment content has been rated as E, A, or B. E is for everyone, A is for Adult, and B is for banned.

Darky spotted that you can now skin your iGoogle homepage. For those who use Google as their homepage, you can now 'theme' it by clicking the "Select Theme" link in the top right next to the "Add Stuff" link. There are a few themes to choose from, some of which change depending on the time of day and the times of sunrise & sunset!

Hexus have interviewed two Intel designers of the new Penryn and Nehalem CPU's. Get the low-down on Intel's forthcoming Penryn and Nehalem straight from the guys who designed them - Stephen Fischer and Mark Buxton. We gave them a grilling at Intel Developer Forum in China.

Hitachi is planning a 1000 GB Blu-Ray recorder in 2008, costing around $2000. Thanks Klif for the link. Hitachi is set to launch a 1000GB Blu-ray recorder. The product that was shown at the Harvey Norman Conference being held at the Melbourne Exhibition Centre. According to Hitachi Australia the device will go on sale in 2008 for around $2,000.

Legionhardware have posted information about trouble free E4400 overclocking. Today we have a $280 US motherboard and processor combo for you that can be turned into the basis for a high-end gaming machine. Without having to upgrade the cooling we were easily able to push the Core 2 Duo E4400 processor from 2.0GHz to 3.0GHz which significantly boosted performance!

Myspace has begun implementing copyright technology to try to prevent users from uploading copyrighted content. Faced with the looming threat of more legal action, MySpace announced Friday that it has begun implementing new technology to combat members' unauthorized use of copyrighted content.

Ars Technica have posted an article about cyber terrorism and how it could be a serious threat, especially to resources like water and oil. Turner's testimony covers the threat of Internet-based terrorism to the nation's critical infrastructure (petrochemical, energy, transportation, and water), an area that he's intimately acquainted with through his job at the Department of Energy's Idaho National Laboratory (INL). Judging by the long string of failing grades that our national infrastructure has gotten on its annual cybersecurity evaluations, you'd expect Turner's testimony to be fairly bleak, and indeed it is.

Students from a village in Uruguay have been the first to get OLPC laptops. Pictures of the event can be found here.

The_Dan spotted these interesting pictures from this thread. The pictures are of a gigantic dust storm.

Today's timewaster is this falling sand game.



Shaun Britton has been shortlisted in the Korean SICAF digital cartoon competition. He's the only Australian in it and there is now online voting for the shortlisted winners. So if you you want to help him out you can vote for him and check out his cartoon on this page, it is worth it as the work he does is really excellent and he is competing with many others on such a high level.

There is a thread discussing the competition and Shaun's entry here.



Ze spotted this amazing case mod, "Dark Blade". There is not much text but the pictures certainly speak for themselves.

The sharpest ever satellite map of the Earth has been created by the European Space Agency's Envisat. You can see a small sample of the imagery here. Around 40 terabytes of imagery – an amount of data equivalent to the content of 40 million books – were acquired between December 2004 and June 2006 and processed to generate the global composites. The composites will support the international community in modeling climate change extent and impacts, studying ecosystems and plotting worldwide land-use trends.

Telstra got a bit more than they bargained for with an online poll they ran which gave unfavourable results and was pulled from the site. APC's Dan Warne got in a bit of a disagreement with them over the matter. If you believe its spin doctors, it is actively encouraging public debate and telling the truth about regulation in Australia, revealing the story of how it is merely the underdog, earnestly trying to build better networks to serve customers.

TechArp have posted an article about why engineering sample Core 2 Duo's should be avoided. Everyone loves Intel ES (Engineering Sample) processors, don't they? They used to be very limited units used within Intel and sent to select (lucky) reviewers. For years, everyone has been chasing for these processors since they used to have their multipliers unlocked. Now, that's an overclocker's wet dream come true!

Madshrimps have tried to overclock an Athlon 64 using dry ice, attempting to obtain an 100% overclock. With the Intel Core 2 Duo ruling the performance charts it seems impossible to get any worthy scores with an AMD Athlon 64 system? Let´s see what a low end 3000+ Venice AMD CPU can pull of once we go for the extreme overclocking levels.

IGN have posted part one of their overview of the next gen console showdown on the Nintendo Wii. Now that PS3 has had time to settle in down under, we're running a head to head between the Wii, PS3 and Xbox 360. Part 1, focusing on the Wii, is up today, with 3 more parts due over the next 3 days.

Craig sent in this interview of the coder behind Deep Blue, the chess playing supercomputer. He also sent in this article about the infamous match which happened on this day 1997. On this day 10 years ago, the human race got an inferiority complex. A computer, Deep Blue, beat Russian Garry Kasparov, the greatest chess player on the planet, and mankind's place in the order of things was reshuffled.

You might want to check out Project Timeless mod for Half Life which is a multiplayer mod set in 2047. Project Timeless is a 3D-Shooter, which is conceived for the multi-player mode exclusively. It takes place in the year 2047. Two teams fight against each other: The United Defense Forces (a global military organization) and the 'Hammer of Retribution' (a high developed generation of cyborgs).

PCMech have posted an article about modernizing exams to utilize technology better. Given this saturation of computers into every-day classwork, does restricting technology during the every-so-important examination make sense? Are classical examinations beyond their times, or are lack of borders in technology too insecure for a controller environment of the average test setting?

According to a study Apple iPods can interfere with pacemakers. iPods can cause cardiac implantable pacemakers to malfunction by interfering with the electromagnetic equipment monitoring the heart, according to a study presented by a 17-year-old high school student to a meeting of heart specialists on Thursday.

You might find these pictures of Siberian vehicles interesting as you cant just use regular cars and vehicles in Siberia.

Matthudson sent in todays timewaster, Endless Zombie Rampage which he says is one of the best flash shooters he has played.



Here are some of the various projects being undertaken by users of our Modding Forum.



click for the thread


Thomas505 is modding his case for his water cooling setup and custom resevoir. - Hi all, decided to have a go at modding one of my cases to enable better airflow/watercooling. I started out with a generic case bought from the computer fair a while back, and modded it to have an extra 80mm fan at the top and added holes in the front facade to give the front fan more airflow. You can see my attempt in the image below.



click for the thread


Pugsley_21 wants to run his switch fanless. - Can i run my 16-port switch without a fan? It usually has a 5v 40mm fan, but that has died and i'm not having much luck finding a replacement. So can i run it without said fan?



click for the thread


Stoj19 is moddding his Thermaltake Soprano case. - I have owned a Thermaltake Soprano case for nearly a year now, but I have recently purchase a scythe fan controller which might I add is wicked, but the front door doesn't close so I had some ideas in my head and begin on my first modding quest. Here is the inside of my case at the moment.

And finally elementalelf posted a modding tip on how to make something useful out of perspex sawdust. You know the dust you get all over the place after jigsawwing or sanding perspex? Collect as much of that as you can into a cup, fill with water, pespex should stay at the bottom, dirt and shit floats to the top. Scoop the dirt off the top, empty water and leave dust to dry. Whenever you need something to glue 2 pieces of perspex together, get as much dust as you need, put it in a NON plastic container, fill(just over the perspex) with nail polish remover, and leave for about 2 hours, the paste that remains is a GREAT perspex glue.





Click to see the winning entry



Although I am a bit late, the voting has finished for the caption contest and the results speak for themselves.

Coming in first is Juppy with 212 votes followed by shredder on 81 votes. Deckham came in 3rd with 54 votes. Congratulations to the winners and everybody who entered, a lot of funny captions were entered.



Here is even more great photography coming from our Photography Forum. Click each picture to go to its corresponding thread in The Gallery.






Remember, if you have some nice photography or have seen some, make a thread in The Gallery and send the link to news@overclockers.com.au or post in the News submission thread to get our attention.



Cameron spotted this sugar 3D printer which is able to "print" intricate shapes out of sugar. In February we gave a sneak preview of our project to construct a home-built three dimensional fabricator. Our design goals were (1) a low cost design leveraging recycled components (2) large printable volume emphasized over high resolution, and (3) ability to use low-cost printing media including granulated sugar. We are extremely pleased to be able to report that it has been a success: Our three dimensional fabricator is now fully operational and we have used it to print several large, low-resolution, objects out of pure sugar.

PCPer have updated their hardware leaderboard recommending parts in different price ranges/uses. For this update to the PC Perspective Leaderboard, there are some interesting shifts in the components being used in the various systems. First up as always is the Dream System that has moved to the uber-fast and uber-expensive NVIDIA GeForce Ultra graphics cards.

Aerospyke noted this new technology which could possibly lead to better sleeping using magnets. A new discovery could make it possible to take a "power nap" at the flick of a switch. Scientists have found a way to turn on deep sleep at will using a machine that magnetically stimulates the brain.

Somebody else has tried out oil cooled PC's utilizing some interesting things including an air pump to test out if bubbles help or not. Over the years, we have seen many projects on the web that cooled a computer using common vegetable oil, including a very popular video by Tom's Hardware. We felt that by building a computer in an aquarium using clear mineral oil, that we would be able to accomplish a much more attractive result, with less work. We were happy with the results!

Justin sent in this article about the Live Anyware system on Windows which they have apparently screwed up. This month, the first two Live PC games hit the market, first Halo 2 and then Shadowrun, and boy did Microsoft ever drop the ball on this one. Microsoft has set everything in place for Live on the PC to be a failure, and what's more, they're continually showing that their PR-speak claiming "we really care about the PC as a gaming platform" is 180 degrees out of alignment with their actions.

He also saw AOL's password blunder where only the first 8 characters of a password were read when logging in. A reader wrote in Friday with an interesting observation: When he went to access his AOL.com account, he accidentally entered an extra character at the end of his password. But that didn't stop him from entering his account. Curious, the reader tried adding multiple alphanumeric sequences after his password, and each time it logged him in successfully.

You might be interested in this unusual game controller which uses sensors in undergarments. Thanks to Astr0boy3 for the link. "My thesis work involves building game controllers into undergarments so that games are played through players physically touching one another." Chowdhury explains. "The goal of this project was to research and create objects that challenge the traditional notions and orientation of video game play."

MSI has shown off a watercooled Radeon HD 2900XT. At the MSI PC2008 event yesterday in Taipei MSI showed off its watercooled version of the Radeon HD 2900XT and we snapped a shot for you to ogle over for now. We're working on the coverage of the whole event and it will be up later today. But for now, enjoy this picture of this card which has a very nice looking watercooler on it.

TrustedReviews have taken a first look at some Santa Rosa notebooks here and here. Bit-Tech have posted some details of the platform. Tweaktown have posted details of MSI's latest launch event in Taipei and finally TechArp have posted some more info on the Santa Rosa notebook platform.

Driverheaven have posted an article about building a low power system which runs on less than 11 watts of power. Do you dream of a quiet system? perhaps one at home you can leave on 24/7 as a network server? Today we show you how it is possible to build a pc that consumes no more than 11 watts of power, is totally silent and hasn't a single moving part ... yes believe it or not, you can build a PC that under load consumes less power than a lightbulb.

Fester2001 noted that Microsoft is set to replace Vista's email application and Outlook Express. As it rolled out its revamped Windows Live Hotmail Monday, Microsoft Corp. also promised it would deliver replacements for the Outlook Express and Windows Mail desktop clients along with new software to integrate Web mail with the corporate Outlook program.

He also spotted this article which delves into the workplace from a childs perspective. Imagine how exciting a modern data center like the one at Robert's organization would be for a child. Bright lights, multiple backup UPS systems, redundant AC units, and a very powerful generator out back to ensure there can never be an outage. Several giant systems housing multi-terabyte storage arrays, four huge IBM P695's, and a few hundred other servers. Super high tech security to restrict physical access to the datacenter and a round-the-clock staff of fourteen administrators to lord over it all.

Microsoft have also patched 19 security vulnerabilities. n a set of seven security bulletins that one researcher called "amazing" because all were tagged critical, Microsoft Corp. yesterday patched 19 separate vulnerabilities, including three zero-day bugs already known to attackers.

Cdr Zero saw that AMD have demonstrated an 8 core enthusiast PC. AMD is getting more aggressive in discussing technologies that are cooking in the company's labs. What we learned today is that Agena, the firm's upcoming desktop quad-core processor in fact is alive and kicking and stream processing may very well reach beyond the enterprise application market and finally enable high-powered consumer applications the IT industry promised ten years ago.



The much anticipated game, Spore has been delayed until 2008. Although console owners will have a cornucopia of titles to choose from this fall, PC gamers were looking forward to one in particular. Spore, the hugely ambitious new project from Sims creator Will Wright, was slated to be out later this year, and was presumed by many to be one of Electronic Arts' tentpole holiday releases.

HardOCP have looked at frame rates on XP and Vista on a variety of different games. A hotly debated and often-lamented issue with Vista is that it doesn't appear to perform as well in 3D gaming as its predecessor, Windows XP. While some have reported no change in performance, we've seen poor driver support in Vista cause serious problems with performance and overall compatibility in various gaming titles.

DansData has posted some more letters. In this edition: Drop-down command lines, computers that don't turn off, tracking drive heads, old Radeon drivers, TMD fans, the vanishing -5V rail, and drives that spin up too often.

PCWorld have posted articles about the 10 things we love and hate about Apple. The company formerly known as Apple Computer and now called simply Apple, Inc. is unique in many ways--including in its ability to drive even folks who admire it positively batty.

AMD is praising its upcoming dual core processors which they say has significant advantages over Intel's offerings. Codenamed 'Barcelona', AMD has claimed that the new processors, based on SPECcpu2006 benchmarks, will command a 50 per cent advantage in floating point performance and 20 per cent integer performance over Intel's fastest quad-core offering. AMD's first quad-core chips are due this summer.

AMD are planning to bundle a Steam voucher in their latest graphics cards which are set to launch late July/early August. If you did not know, AMD and Valve are teaming up once again to bundle a Steam voucher in their upcoming range of HD 2900XT graphics cards. Here is some proof...

BonafideReviews have taken a quick look into the world of Professional Gaming and what it takes to get into it. Gaming, it's a term that means many things to many people. Gaming like anything else exists on a spectrum. On one hand, there is gaming at its least concentration. This is what is known as casual gaming. On the other hand, there is gaming at its most and most serious concentration. This is what we call tournament or pro gaming. But, is the spectrum even that easily defined? Is there much of a difference between the two? What is it that makes a gamer "Pro."

OverclockersClub have interviewed a guy from Mushkin and taken a tour around their offices. Mushkin. When most computer enthusiasts hear this name, they think high quality, top-of-the-line and superior performance. What makes this memory and power supply company such a driving force in their respective markets? On Thursday last week, I went to Mushkin's Denver headquarters to find out everything I could about the company.

Bit-Tech have posted part 1 of their BaDassumption mod. Borne out of the "futuristic" designs of the 1960's, Pieter has created something that has never really been seen before in case modding. In my discussions with him over the past few months, I've been amazed at the unique ideas and attention to (very novel) detail that he's put into this mod. As an architect by day and an active and helpful modder in our forums by night, dutchcedar's log has been getting a lot of attention - and he's been nice enough to grant us the exclusive of the one, the only...

HardwareSecrets have checked out Readyboost enabled USB drives. Last time we visited Super Talent they showed us some "special" USB drives for Ready Boost, Windows Vista caching mechanism that at least in theory improves the PC performance. So what is special about them as any USB drive or memory card can be used for Ready Boost? What is different about them is the fact that instead of using the standard 4-pin USB connector, they use the 10-pin motherboard header connector and thus are targeted to be installed inside the PC (and not outside), directly on the motherboard.

Hardwarezone have posted a 12-Way NVIDIA GeForce 8600 GTS Shootout. DirectX 10 has gone mainstream with the release of NVIDIA's GeForce 8600 and 8500 series. With NVIDIA achieving another hard product launch milestone, there are many vendors all vying for your attention. Which NVIDIA GeForce 8600 GTS should you get? We rounded up 12 contenders for your consideration.




Cellfactor Revolution (12 Comments) (link)
Wednesday, 9-May-2007 18:46:58 (GMT +10) - by Agg


Cellfactor Revolution has been released as a free full game download. They're doing this in partnership with AGEIA, to demonstrate how the cool in-game physics are improved with AGEIA's PhysX accelerator. But the good news is, even if you don't have a PhysX card, you can still enjoy the game, with its cool destructible environment and interesting weapons. Here's some screenshots: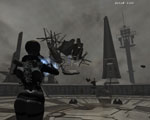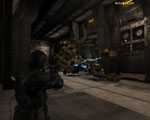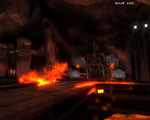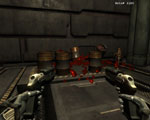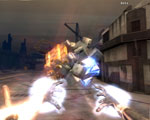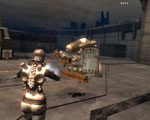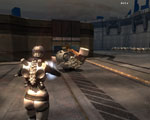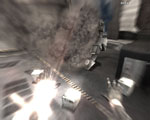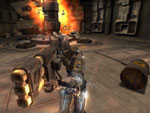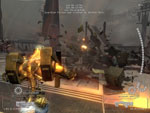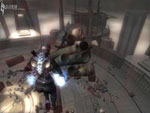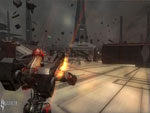 There's a trailer here but it's a whopping 264MB. If you think that's bad, the game itself is nearly 1GB! AusGamers Files have a download mirror here but you should really check if your ISP has a quota-free mirror for you, given the size.

PCPerspective have their thoughts on this game including some PhysX-enabled testing. There's a thread here in our Games forum about it.



OCAU member Philquad needs a bit of help in transporting his wheelchair from Melbourne to Newcastle due to courier and transport restrictions. So if any kind OCAUians are planning a roadtrip and wants to help a fellow member out you might want to take a look. He is willing to pay $300 for the assistance. On a side note, the wheelchair is an absolute tank. Thanks to Bern for letting me know about this.



Click for the thread!





If you're looking for something on OCAU, remember we have a search page that's powered by Google. It will search the news archive, articles and reviews, PCDB and Wiki - basically the whole site except the Forums, which are closed to Google (for now) and have their own search engine. You can use it to search the internet via Google also.

You can also access it using any of the following QuickLinks:
ocau.com/search
ocau.com/stfw
ocau.com/s

Use whichever you find easier to remember. :)





click for the full size image


Komodo sent in that image, it seems to be off a old CRT monitor from an arcade machine which has suffered severe burn in.

Some guys at Red Hat have made an advertisement for Linux entitled "Truth Happens" which I thought was pretty good, it includes some great quotes also. A very nice teaching about the ways of thinking delivered in this Linux ad clip. It is not just about Linux as it takes a look into some of past history events where in times of ignorance, ridicule and opposition, the truth does happens.

Interestingly our World War II alliance is doing extremely well with around 160 members in total occupying 30 out of the top 50 players. Due to this enormous response the World War II game admins got a little suspicious however once they worked out what had gone on they welcomed the influx of users to the game.

SMH have posted an article about Sci Fi technology and where many fictional technologies are at. THE future is now, and we are not impressed. The future was supposed to be a fully automated, nuclear-powered, germ-free utopia - a place where a grown man could wear a velvet spandex unitard and not be laughed at. Our scientists may be building the future, but some key pieces are missing.

A student has been disciplined over playing Counter Strike with maps that resembled his local high school even though none of this activity occurred at the school. Simpson said that on April 17, the day after the Virginia Tech massacre that left 33 dead, Clements High School officials learned a student had been playing Counterstrike, an Internet-based shooting game. The locale of the shootings depicted on this student's game were the hallways of Clements High School.

NASA has released some new pictures of Jupiter and its moons from the New Horizons spacecraft. Today NASA released stunning new images of Jupiter and its moons taken by the New Horizons spacecraft. Views include a movie of a volcanic eruption on Jupiter's moon Io; a nighttime shot of auroras and lava on Io; a color photo of the "Little Red Spot" churning in Jupiter's cloudtops; images of small moons herding dust and boulders through Jupiter's faint rings--and much more.

Darkness sent in this interview about Global Agenda, a spy based MMORPG which is being developed. He also sent in a teaser trailer of the upcoming game.

Justin sent in this article about the state of selling your used CD's in America. New "pawn shop" laws are springing up across the United States that will make selling your used CDs at the local record shop something akin to getting arrested. No, you won't spend any time in jail, but you'll certainly feel like a criminal once the local record shop makes copies of all of your identifying information and even collects your fingerprints.

Dale noticed that Pandora (an online Internet radio service) is actively blocking users outside of the USA. We are deeply, deeply sorry to say that due to licensing constraints, we can no longer allow access to Pandora for most listeners located outside of the U.S. We will continue to work diligently to realize the vision of a truly global Pandora, but for the time being we are required to restrict its use. We are very sad to have to do this, but there is no other alternative.



The second episode of Good Game featuring the i4memory guys showing off their overclocking prowess will be screening tonight on ABC2. Tonights episode is featuring Kayl showing off Phase Change cooling. For those who are Digitally impaired you can download the entire episode right now here (92mb WMV), rated "M". There is a thread discussing this here.

16c_Killer spotted this article about the extradition of a man over piracy from Australia to America for prosecution. BEFORE he was extradited to the United States, Hew Griffiths, from Berkeley Vale in NSW, had never even set foot in America. But he had pirated software produced by American companies. Now, having been given up to the US by former justice minister Chris Ellison, Griffiths, 44, is in a Virginia cell, facing up to 10 years in an American prison after a guilty plea late last month.

The $100 laptop could run Windows although the guys behind the OLPC have no special partnership with Microsoft. Thanks Fester2001 for the link. CAMBRIDGE, Mass. -- One of the most ambitious aspects of the "$100 laptop" project for schoolchildren in developing countries is the machines' open-source software platform, designed to be intuitive for kids. That's why many people were taken aback last week when the founder of the nonprofit laptop project, Nicholas Negroponte, announced that buyers of the machine will be able to add Windows, the ultimate in proprietary software.

He also spotted this nasty Trojan posing as a Microsoft piracy control message which will shut down your machine if your computer does not comply with the instructions from the hacker. Symantec has spotted a realistic-looking trojan claiming to be from "Microsoft piracy control" that shuts down PCs if users don't comply with attackers' demands. The malware, named Trojan.Kardphisher by Symantec, is a garden variety social engineering attack, but it contains an authentic-looking message from Microsoft that asks for personal and financial information.

Outiv has made some nice high quality wallpapers of nature pictures and animals. You might want to Digg him and check out his site for all the different resolution wallpapers.

The talks between Microsoft and Yahoo are over after rumours this week of some sort of company deal between the two. Microsoft and Yahoo have explored working together since Microsoft moved its advertising sales onto its own platform - and off of Yahoo's - in the spring of 2006. One idea, strongly rebuffed by Yahoo, was that Microsoft take an equity stake in Yahoo while simultaneously spinning off its internet division and folding it into Yahoo.

Half Life 2 Episode Two is almost done and Valve have released some concept art for those who are interested. In the most recent Valve weekly update, the kids from Seattle promise they're putting the "final parts of Episode Two together" and tease fans with a look at the forthcoming expansion's concept art.

Damn Interesting have posted a new article about the Windscale Disaster which involved a nasty fire in a British Nuclear Plant. The year after the United States' first successful nuclear bomb test in July of 1945, the British government decided that they too must develop a nuclear program in order to maintain their position as a world power. This pilot project eventually developed into the Windscale Nuclear plant. In October 1957, after several years of successful operation, the workers at Windscale noticed some curious readings from their temperature monitoring equipment as they carried out standard maintenance. The reactor temperature was slowly rising during a time that they expected it to be falling.



Well the qualifiers for the Iron Photographer competition have been finalized and the voting poll has been set up to determine the overall winner. All of the entries including the ones that didn't make it through the first round can be seen here and discussion on the entries can be found here. Take a look at the finalists and pick your favorite. All of the finalist pictures are on the same page as the poll. Happy Voting!




Tuesday Morning Reviews (0 Comments) (link)
Tuesday, 8-May-2007 01:11:37 (GMT +10) - by Agg


Cooling:
ZEROtherm GX815 Gamer Edition VGA Coolers on Modders-Inc.
Thermaltake V1 LGA775 CPU cooler on LegionHW.
Zerotherm BTF95 Fanless Copper Heatpipe CPU Cooler on TweakNews.
Zerotherm GX815 Copper Heatpipe VGA Videocard Cooler on TweakNews.
ZEROtherm GX815 GPU & BTF90 CPU Coolers on Virtual-Hideout.
Thermaltake Symphony Mini External Water Cooler on OCClub.
ZeroTherm BTF90 CPU Cooler on DigitalReviews.
Zalman CNPS 9700 NT CPU cooler on OCCafe.

Audio / Visual:
Logitech Harmony 1000i Universal Remote on DigitalReviews.
Mustek Ality PF-T80R Digital Photo Frame on DigitalTrends.
Archos 704 WiFi Media Player on Techgage.
Jays J-jays Earphones on RBMods.
Apple iPod Shuffle 2G mp3 player on TheTechLounge.
Viewsonic VX2435wm 24" LCD monitor (video review) on 3DGameMan.

Motherboards:
ECS NF650iSLIT-A LGA775 board on HWLogic.
Gigabyte N680SLI-DQ6 LGA775 board on TechReport.
MSI P6N SLI Platinum LGA775 board on TweakTown.
Commell LV-669 mini-mobo on EPIACenter.

Video Cards:
Twintech GeForce 8600 GTS on TechPowerUp.
ASUS EN8800GTX on TechARP.

Memory:
PC2-9200 and PC2-10000 SDRAM from Corsair and OCZ compared on XbitLabs.
Crucial Ballistix Tracer PC8500 2x1GB on EclipseOC.

Cases:
Enermax Uber Chakra Case on HWSecrets.
Thermaltake LANBOX on XbitLabs.
Zalman Z-Machine GT1000 on HWSecrets.



Sandra XI SP2 has been released. This update has more hardware and software support apparently - more info and a download link on our Sandra Mirror Page.



Here is even more great photography coming from our Photography Forum. Click each picture to go to its corresponding thread in The Gallery.






Remember, if you have some nice photography or have seen some, make a thread in The Gallery and send the link to news@overclockers.com.au or post in the News submission thread to get our attention.



This series is from Murray, and comes with the caption "now these are geeks!". Far be it from me to point out the irony of a group of pictures being emailed around large groups of friends on the internet, calling other people geeks. ;)

















Check out this World War II online game which is a browser based RPG game themed around World War II. You pick a country and attack others to get money to buy upgrades, weaponry and units. Overclockers Australia has an alliance in the game which is doing pretty well so if you want to check it out you sign up and set your alliance to Overclockers Australia here. There is a thread discussing this here.



Justin spotted an AMD roadmark update which includes the "Stars" family of K10 processors. AMD is preparing the launch of its next-generation K10-derived Stars-family single, dual and quad-core processors. The next-generation Stars-family splits into three different brand names – Phenom, Athlon and Sempron.

He also sent in this page about the HIS Radeon 2900XT which was announced and subsequently removed from HIS's website however Techpowerup saved a copy. As we reported to you earlier today, HIS Digital recently updated their website with the online product presentation of their upcoming HIS Radeon HD 2900XT 512MB GDDR3 VIVO PCIe graphics card. It seems like HIS took the website down now but we still have all the pages for your viewing pleasure.

Some world record overclockers from Nordic Hardware went to Intel Sweden's labs to do some overclocking. Robert 'crotale' Kihlberg and Marcus 'Kinc' Hultin are both famous for their overclocking skills and numerous worlds. Accompanied by ex-overclocker and assisting editor in chief Andreas 'Delph1' Galistel they would test Intel's new processor under completely different circumstances, but not at the homes of any of the X-legends but Intel's very own labs.

Dan of Dansdata has checked out Video card prices and how certain cards cost more than others. Why does Sapphire ask for $60.50 more for a 512Mb AGP Radeon X1950 Pro than a similar card from HIS costs? Is it because of better spec and performance?

Intel and Dell are holding off their internal rollout of Vista until the first service pack due to compatibility concerns. More than 80 percent of Intel's employees use notebook computers. Mueller said that Service Pack 1 (SP1) of Vista would be "tied to the (Centrino Pro) platform" within Intel's internal IT plan, but he suggested that Intel had delayed its Vista rollout in any case, in order to "make sure that all our internal applications operate with Office 2007 and Vista."

At least 45 million credit card numbers were stolen by hackers over a WiFi which was under secured. Thanks Fester2001 for the link. There, investigators now believe, hackers pointed a telescope-shaped antenna toward the store and used a laptop computer to decode data streaming through the air between hand-held price-checking devices, cash registers and the store's computers....The $17.4-billion retailer's wireless network had less security than many people have on their home networks, and for 18 months the company -- which also owns T.J. Maxx, Home Goods and A.J. Wright -- had no idea what was going on. The hackers, who have not been found, downloaded at least 45.7 million credit- and debit-card numbers from about a year's worth of records, the company says

Phoronix checked out ATI's open source drivers. Since late last year the open-source Linux community has been ecstatic about the growing progress made by the Nouveau developers. Nouveau is an X.Org and FreeDesktop.org project for developing an open-source 2D/3D display driver for NVIDIA graphics cards. With NVIDIA Corporation not providing hardware specifications, this driver is being written through reverse-engineering NVIDIA's binary display driver. While the developers of Nouveau are making great strides and this driver is taking shape, the open-source ATI driver must not be forgotten.

He also sent in this tiny Linux computer the size of a postage stamp. Yet, it has all the power of a full-sized board — complete with 32 megabytes of memory; 16 MB of storage and the interconnects needed to fuel any standard Linux application.

Jazper spotted this site about Fallout 3, an upcoming game in the post apocalyptic Fallout series.

Todays timewaster is from WangNiNjA with Bible Fight where you fight various religious characters in mortal combat style.



Today is the last day for you to get in your top ten votes for this months Iron Photographer competition. All of the entries can be viewed in in this thread and discussion can be had here. As always there are a lot of great entries from our busy Photography community.

Our new sponsor, Road Mogul will be giving the winner a 1GB SD or CF card so you might want to look out for next months competition for a chance to win the prize.



Busy bees in the forums:

First up we have a massive "overclock bonanza" from dinos22, where he checks out 8GB of Corsair Dominator memory, a 4GB OCZ kit, XFX's 680i motherboard and Corsair's Nautilus 500 watercooling kit. Zillions of pics etc, it's a big read: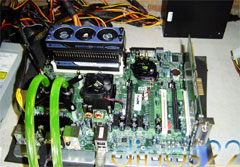 click for the thread!


Next up is AussieJester making a watercooled hard drive rack: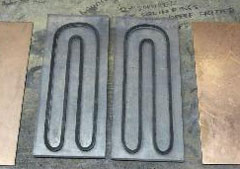 click for the thread!


Chainbolt compared two identical E4400 CPUs to test the "batch myth" of identical overclocking performance: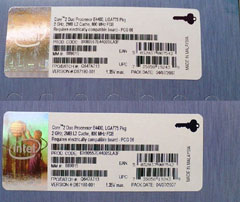 click for the thread!


Finally, dinos22 has played around with the Asus P5K "Bearlake"-chipset motherboard. This is the chipset that will replace P965 and allow DDR2 and DDR3 on the desktop: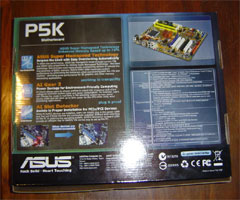 click for the thread!





Core PC Components:
1000W Power Supply Unit Roundup at XBL.
Mushkin PC2-6400 4GB Memory at 3DGM.
OCZ Technology PC2-6400 Titanium EPP-Ready Dual Channel DDR2 at BB.
ECS NF650iSLIT-A Motherboard at MBO.
Evga 650i Ultra 775 A1 Motherboard at LGR.
Silverstone Decathlon DA750 Modular Power Supply at HWL.
3-way passively-cooled midrange shootout. Sapphire vs HIS vs XFX at HS.
EPoX EP-AP68P/G at OCWB.

Cases and Cooling:
XClio A380 Twin Engine Super Tower Case at PCP.
Sigma Luna Case at 3DGM.
CoolIT Systems PCI Cooling Booster and Ram Fan at VH.

Other/Peripherals:
Asus FrontLinker at BT.
Razer Barracuda AC-1 at XSR.
Kingston DataTraveler Secure 2GB Flash Drive at TC.
Scythe KamaMeter Multi Functional Panel at MS.



There is a new way of submitting news for use on the news page. Before you could have just emailed it to us at news@overclockers.com.au however a thread has been stickied in the Site Discussion forum for news submission. Now you can just post news in that thread with a link and brief description, however if you find emailing us easier that is fine.

Fester2001 spotted this article about the prosecutor who intends to press charges against the folks behind The Pirate Bay although they have expressed that they arn't very worried. Prosecutor Håkan Roswall has made it clear that he intends pressing charges against individuals connected with the Pirate Bay following a much-publicized raid on the file-sharing site's servers last year. Police and prosecutors confiscated the servers along with other computer equipment on May 31st 2006.

PCMech have posted an article about James Burgett who runs a computer recycling program. James Burgett has distributed over 16,000 repaired and recycled computers to schools and individuals who cannot afford personal computers and he properly processed thousands of tons of electronic waste annually.

TechwareLabs have taken a look at Hard Knocks a game which combines aspects from Airsoft and Laser tag. What you have here is the ability to use realistic weapons in real environments where strategy and teamwork are your key to survival and all without the need to purchase expensive equipment, wear face masks, or worry about walking home with bruises. No bunny hoppers here.

BonafideReviews have asked Video games and violence: Are they related?. Ever since the original Mortal Kombat and Sub Zero's spine ripping bloody fatality, parents and legislators everywhere have been saying that interactive violence is corrupting our youth. Beyond all the murder movies, cop dramas, and music with "questionable lyrics", Video Games have been labeled as a corrupting force, desensitizing our youth to violence, and warping their minds. They have been called "Murder Simulators" and "Training Devices" for people looking to commit violent acts.

XSReviews have posted some in game videos of Cell Factor which utilize the PhysX physics processor. Recently Ageia were kind enough to send me a pre-release copy of the upcoming PhysX showcase game, Cell Factor. I have been having a play with it and thought that since it isn't released for a few days that you all might be interested in seeing some gameplay videos from it. The demo that Ageia released of Cell Factor allowed you to play on a single map with the Black-Ops character. In the full game there are 6 maps which vary in size and detail and 3 character classes.

Check out this website which has a very creative flash intro. Hint: move your mouse around and click in the coloured circle.

Apparently IBM will be laying off 100,000 workers in the US. The point of this has nothing to do with the work itself and everything to do with the price of IBM shares. Remove at least 100,000 heads, eliminate the long-term drag of a defined-benefit pension plan, and the price of IBM shares will soar. This is exactly the kind of story Wall Street loves to hear. Palmisano and his lieutenants will retire rich. And not long after that IBM's business will crash for reasons I explain below.



Skype for Linux 1.4 alpha has been released. I wonder if Andypoo had anything to do with it? Thanks Komodo for the link. Today, we have released Skype for Linux 1.4 Alpha, a test version which will give you a sneak-peek into how the next major release for Linux will function. Alpha means that this version is still under development and only experienced users should try it out. As we have already done with Windows and Mac we are opening things up a bit for you. So we have created a public issue tracker for Skype for Linux.

Craig sent in this article about the do not call register and some problems it is facing. More than 50,000 people had managed to register their home and mobile numbers within hours of the launch, ensuring they will no longer be bothered by most telemarketing calls, but thousands more were locked out as the system struggled to cope with demand.

ThinkGaming posted an article about starting a new WOW character. Since Burning Crusade came out 2 new races emerged the Draenei (Alliance) and the Blood Elves (Horde). With these new races I definitely wanted to create a new character. Since I play alliance I went with the Draenei and I chose to be a shaman because no other alliance race allowed you to be a shaman. So here is my journey checking out the Azuremyst Isles and the new Draenei race.

Some customers are not happy with Vista's impact on battery life. Some of Microsoft's most important customers aren't happy with the battery life offered by notebooks running Windows Vista. "It's a little scary," said John Wozniak, a distinguished technologist in Hewlett-Packard's notebook engineering department, referring to the work HP needed to do on making Windows Vista more suitable for notebooks.

Walter Schirra, one of the original seven Mercury astronauts has died at age 84. The Mercury program was America's first manned spaceflight program which started in 1958. Walter Marty Schirra, Jr. (March 12, 1923 – May 3, 2007) was one of the original Mercury 7 astronauts chosen for the Project Mercury, America's first effort to put men in space. He was the only man to fly in all of America's first three space programs (Mercury, Gemini and Apollo). He logged a total of 295 hours and 15 minutes in space.

Check out this Instructable to mod a toaster to toast custom shapes. Yes, I've been caught by the art toaster rage and have made my own. Just some Aluminum foil or stainless steel and a regular toaster can do the trick.

Ars Technica has checked out Pidgin 2.0, the IM client which was formerly called GAIM before a lawsuit from AOL. Pidgin 2.0, the latest version of the popular open source instant messaging client formerly known as Gaim, is now available for download. After months of development and numerous beta releases, Pidgin 2.0 is finally ready.A significant improvement over the current 1.5.x series.

Steve Jobs is promising more environmentally friendly products from Apple after criticizim by environmental groups. Apple has responded to criticism by environmental groups by announcing plans to remove toxic chemicals from its products, including Mac computers and iPod MP3 players, as well as increase its recycling of old products. Cupertino, California-based Apple is by no means the only computer company to be improving its environmental credentials, but the announcement of a new green strategy by CEO, Steve Jobs, is significant given the attention placed on Apple by the likes of Greenpeace.

This set of pictures should give you a laugh, mounting an air conditioner Russian style!

And finally, here is another logic timewaster from Joanna.



Core PC Components:
Super Talent 4GB PC2-6400 at TG.
OCZ DDR2 PC2-9600 FlexXLC Edition at LH.
MSI P6N SLI Platinum Motherboard at VL.
Hiper Type M 670w Power Supply at DH.
Quad 6600 Review Updated at OCC.
Seagate Savvio 15K.1 at SR, thanks Kasi.
Preview - ASUS P35 "Bearlake" Motherboards at HWZ
Foxconn N68S7AA nForce 680i SLI mobo at BT.
abit IN9 32X-MAX Wi-Fi Mainboard at XBL.

Cases and Cooling:
3RSystem R240 "Zion" Mid-Tower Enclosure with LCD display at TT.
Evercool Buffalo CPU Cooler at RBM.
Sunbeam UFO Acrylic Desktop Case at OCC.
Antec MX-1 Actively Cooled HDD Enclosure at VH.
Cooler Master iTower 930 PC Enclosure at FL.

Multimedia:
Logitech X-540 5.1 Speakers at TTL.
Toshiba HD-E1 HD-DVD Player (1080i) at HWZ.

Other/Peripherals:
Vantec NexStar LX at B3D.
Dell Latitude D820 business notebook at TT.
Copernic Desktop Search at PCM.
D-Link DNS-323 2-Bay Network Storage Enclosure at OHW.
ASUS AM604g Wireless ADSL 2+ Router and 4-Port Switch at XBL.



This photo series is from VooDoo, titled "Clever Ads":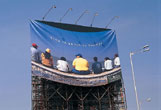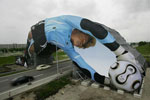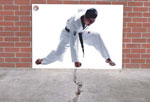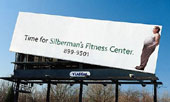 Interesting Forum Threads (0 Comments) (link)
Thursday, 3-May-2007 22:38:12 (GMT +10) - by Agg


Just a few I've found when wandering around:

The Phenom in AMD Hardware.
How not to start an electric bench drill in Modding.
Making XP look and act like Vista in Windows Operating Systems.
Keep your wind power the hell away from me in Science.
Thousands of Japanese ripped off in 'poodle' scam in Current Events.
This is why the govt should never have sold Telstra in Current Events.
Orbiting giant sunshade gets thumbs down from climate scientists in Current Events.
Do you support the development of nuclear energy in Australia? in Current Events.
I'm crying in Motoring.
Typhoons over to the UK with help from NIZPRO in Motoring.
The Moon, 1st Prime Focus Attempt in Photography.
Wanting to become a .NET developer in Career, Education and Finance.
Big Brother 2007 (BB Supporters Only) in TV, Movies, Music & Books.
Where da pocket protectors at? in The Pub.
What do you miss when away from Australia? in The Pub.



A couple of people spotted the Federal do not call register where you can add your name and phone numbers to a list to attempt to stop telemarketers from calling you. Silicon Angel said that the site has been experiencing some downtime due to the immense public interest. A thread discussing this can be found here. You can list your Australian fixed line and mobile numbers on the Do Not Call Register, provided the numbers are used primarily for private or domestic purposes. Under the Do Not Call Register Act 2006, telemarketers can check their calling lists against the Do Not Call Register. If a telemarketer calls a number on the Do Not Call Register, they may be in breach of the Act, and may face penalties.

Australian teachers are not too happy about a teacher rating website where teachers and schools are named and comments with ratings can be left. The website in question can be found here. A thread discussing this can be found here. Thanks Craig for the link. Teachers are trying to sue and shut down a website that names and shames them and gives them a mark out of five. The website names individual schools and teachers, scoring their performance, and in many cases defaming them. One Sydney principal, who is given a score of 1.7 out of five for "overall quality", is described as rude, condescending, pompous and arrogant.

He also spotted this article about a homeless man who disrupted the Internet2 network. A fire started by a homeless man knocked out service between Boston and New York on the experimental Internet2 network Tuesday night. Chris Robb, an engineer at Indiana University's Global Network Operations Center who works on Internet2, says Level 3 Communications cables used by the network went up in flames. The cables were on the Longfellow Bridge, which connects Boston and Cambridge across the Charles River.

Bit-Tech have taken a look at Joost, an internet TV service currently in beta. With Internet TV and on-demand content both making big waves in the television world, one provider is trying to make a solution that bridges the divides between TV, the Internet and the viewer. But is Joost as good as it could be? We have a look at how things are developing in this exciting new service.

They also posted something about TeraFLOP Computing using Intels experimental processor. Currently Intel has three terascale chips but, when we saw them, only two were working. The chip requires watercooling in order to minimise current leakage, despite being built on Intel's very capable 65nm process. The engineers were able to overclock the 80 cores to 6.26GHz delivering two TeraFLOPs of data, at a cost of 191.79W heat output. In comparison, a single TeraFLOP can be achieved at a very reasonable 2.92GHz and an equally respectable 68W thermal design power (TDP).

Microsoft have dropped some hints of IE8 at the Mix'07 conference in Las Vegas. Thanks Nick for the link. The fact that there will be an IE 8 at all is a testament to the fact that the web browser market has become competitive again. When IE 6 finally vanquished Netscape, the team that created Microsoft's browser was largely thrown to the winds, and development slowed to a crawl.

BigBruin have posted an article about extending your Laptop's battery life. Despite the ongoing evolution of battery technology, there are limits to their usage, and that leads to a discussion of ways to preserve and improve battery functionality. We can start by discussing what a battery is, how it works, and the different types of batteries in use today. Even though battery performance declines over time, it is possible to prolong per-charge and overall battery life by taking simple steps.

Google has launched their iGoogle tools used for personalizing your own Google page. Thanks Matt for the link. The iGoogle brand only will be visible to web surfers who have chosen to adorn Google's famously plain home page with an assortment of bells and whistles drawn from an assortment of more than 25,000 modules commonly known as "gadgets."

PCStats have posted 104 tech tips for Windows XP. This guide brings you 104 ways to make using Windows XP faster, safer and more enjoyable. Combined with our first two tips articles,101 Tech Tips and 99 Performance Tweaks.

Todays timewaster is from Joanna with this logic game. Good for the types of people who like to solve problems by thinking laterally.



Core PC Components:
Nexus 80 Plus Power Supplies at 3DGameMan.
MSI's P6N Platinum at Neoseeker.
Jetway HI02GE nForce 650i SLI Exclusive at OCWorkBench.

Cases and Cooling:
Ultra E-Torque ATX Case at Modders-Inc.
NZXT Hush Mid-Tower Case at OverclockersClub.
Ultra GRID Case at Moditory.

Multimedia:
Hauppauge WinTV HVR-950 at TechGage.
Samsung 275T at OverclockersOnline.
Olympus Stylus 770 SW at DigitalTrends.
HP w2007 20-inch LCD Monitor at DigitalTrends.
Toshiba SD-370E Upscaling DVD Player at TrustedReviews.
Apple's iPod vs. Microsoft's Zune at TheTechLounge.

Other/Peripherals:
ASUS Lamborghini VX2 at Techgage.
Fujitsu Lifebook P7230 Notebook at XYZComputing.
Windows Server "Longhorn" Beta 3 at TechwareLabs.
SilverFall (PC) at DriverHeaven.
Kingston DataTraveler ReadyFlash at DVHardware.




Plus Corporation - Major Sponsor for 5 Years! (24 Comments) (link)
Thursday, 3-May-2007 13:36:22 (GMT +10) - by Agg


This month marks FIVE YEARS since Plus Corporation came onboard as an OCAU Major Sponsor. As you no doubt know they are a Sydney-based retailer with an impressive online presence, and over the years they have also gone the extra mile by handling our merchandise sales and donating or discounting hardware for the servers that power OCAU. There's no doubt that OCAU's growth and success over the years would have been much more difficult without their support. So definitely bear them in mind next time you're shopping around. Thanks to Nigel, Sal, Sue and everyone else at PlusCorp!




Thursday Midday Reviews (0 Comments) (link)
Thursday, 3-May-2007 12:30:29 (GMT +10) - by Agg


Storage & Memory:
Sans Digital MS2UT eSATA RAID Subsystem on BenchmarkReviews.
Super Talent T800UX2GC Memory Kit on PenStarSys.
Scythe 18-in-1 USB 2.0 FDD & Card Reader on TweakTown.
Icy Dock MB448UR 2.5" HDD enclosure on Bjorn3D.
OCZ Trifecta Secure Digital SD card on PCFrags.
OCZ PC2-8500 Reaper HPC Memory on Pro-Clockers.

Cooling:
Vigor Gaming Monsoon II Lite TEC CPU Cooling System on 3DXtreme.
Scythe Kama Cross CPU Cooler on HWSecrets.
Zalman CNPS9700 LED CPU Cooler on ThinkComputers.
Nexus NHP-2200 Northbridge Cooler (video review) on 3DGameMan.
Arctic Cooling PWM Fans on XSReviews.
Noiseblocker Fans on XSReviews.

Input Etc:
Rantopad Mammoth, P4 and Super C4 mousepads on XSReviews.
Saitek Eclipse II Illuminated Keyboard on OZHW.

Video Cards:
Nvidia GeForce 8600 GTS vs 7900 GS Overclocking Battle on LegionHW.
ASUS EN8800GTX AquaTank on Hexus.
Power Color X1950 XT on OCClub.
NVIDIA GeForce 8800 Ultra on Hexus.
NVIDIA GeForce 8800 Ultra on TechARP.
NVIDIA GeForce 8800 Ultra on HWZone.




NVIDIA GeForce 8800 Ultra (0 Comments) (link)
Thursday, 3-May-2007 01:39:13 (GMT +10) - by Agg


NVIDIA announced their GeForce 8800 Ultra today. As you can guess from the name, it's their new top-flight, ultra-high-end video card. The NVIDIA GeForce 8800 Ultra performs an average of between 10 and 15% fasteri than the GeForce 8800 GTX GPU, previously considered the fastest GPU on the planet,ii across a wide range of top games and applications. NVIDIA nForce® 680i SLI-based motherboards for Intel processors provide the fastest and most feature-rich platform for the GeForce 8800 Ultra. NVIDIA refers to these systems as the "definitive gaming platform."

Coverage on Bit-Tech, Guru3D, HardOCP, HotHardware, LegitReviews, PCPerspective and TechReport.

There's a discussion thread here in our Video Cards forum.




TheRes Album Cover (0 Comments) (link)
Wednesday, 2-May-2007 16:46:26 (GMT +10) - by Agg


OCAU member Drillbit from Perth band The Resonance, who of course made the theme tune for our podcast, has an interesting little snippet. He was looking for an album cover for their latest release and stumbled across this thread in our Photography forum. Photographer Fortigurn aka taiwanboi was keen for his pic to be used. Drillbit says: I did a few different versions and sent them to overseas buddies for vibe. Eventually I ended up with this final version. Initially it will be released on a San Francisco label. Internationally they will only do online distro. So that means iTunes, AOL music, MSN... it's a start.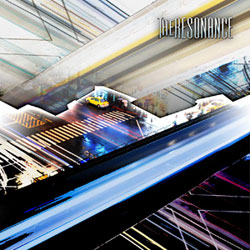 click to enlarge


Pretty cool. Find out more about the band and listen to their music here on MySpace.




Wednesday Afternoon (12 Comments) (link)
Wednesday, 2-May-2007 13:23:32 (GMT +10) - by Agg


Sir_bazz sends word of a Photo Marketing Conference this week in Melbourne, with lots of photos being exhibited and a few OCAU people heading along. Entry is free if you pre-register on the website.

There's something of a riot going on over at Digg at the moment. The front page and upcoming stories page are both filled with stories about HD-DVD, apparently in response to Digg's editors removing a story revealing an encryption key. That key is now well and truly out of the bag it seems.

Some people are giving up and declaring email bankruptcy under a torrent of messages. The term "email bankruptcy" was coined by Stanford Law School professor Lawrence Lessig in 2004, when he was inundated with an average of 200 non-spam emails a day and had spent 80 hours in a week sorting through unanswered email. Tempting!

Sony's marketing department is under fire yet again, this time for a game launch party featuring topless girls (yay!) and a decapitated goat (boo). Critics condemned the entertainment giant, which produces scores of Hollywood blockbusters each year, for its "blood lust" and said the grotesque "sacrifice" highlighted increasing concerns over the content of video games and the lengths to which the industry will go to exploit youngsters. Sony has since apologised. "The goat was returned to the butcher," Sony said. "On this occasion we recognize that we fell short of our normal high standards of conduct."

IGN have posted their detailed thoughts about the CoD4: Modern Warfare trailer we linked yesterday. While there isn't any specific evidence that the environments will be destructible, we're certainly hopeful that the player's surroundings will be more dynamic than in previous titles. One shot in particular - of a car being crushed under the treads of a tank, really stood out as an indication that this may be the case.

HotHardware checked out a few USB flash drives. n this USB flash drive roundup, we take a close look at the features and performance of a 4GB OCZ Rally2, a 16GB OCZ Mega-Kart, a 1GB Kingston DataTraveler ReadyFlash, and an 8GB Corsair Voyager GT.

Qantas are apparently ditching Linux in favour of IBM's Unix variant AIX, thanks Craig. The airline's move would appear to go against an industry trend that has seen many enterprises migrate their Unix infrastructure from old variants of the operating system such as AIX, HP/UX and Solaris to Linux, the new kid on the block.

OZWolfBane and others are annoyed about a move from Creative. They say: we are pleased to announce that we have begun development of an implementation of ALchemy for Audigy series sound cards, and hope to offer this product as a low-cost upgrade to interested Audigy owners later this year. He says: I have never seen any company try to pull something like this. You don't see Nvidia and Ati/AMD trying to charge for making your older video card work with Vista. We bought the sound card and in that price a decent amount of time a support. My Audigy 2 was out when XP was around, and ONE OS upgrade later I lose support and must pay more money to get it back? Discussion thread here in our PC Audio forum.




Wednesday Morning Reviews #2 (1 Comments) (link)
Wednesday, 2-May-2007 01:52:00 (GMT +10) - by Agg


Motherboards:
DFI LAN Party UT NF680I LT SLI-T2R on NinjaLane.
EPoX Optimus EP-AD580 XR on Motherboards.
Gigabyte GA-MA69G-S3 on OCWorkbench.
DFI UT SLI-T2R 680i LT on TweakTown.
MSI P35 "Bearlake" Motherboard Preview on HWZone.
ABIT and MSI take on nForce 650i on TechReport.

Input Etc:
Revoltec Fightmouse on BurnOutPC.
Fanatic HeadShot Controller on OCClub.
Logitech Revised G5 Mouse on Techgage.
Logitech diNovo Edge Bluetooth Wireless Keyboard on TheTechLounge.

Cameras / Scanners:
Pentax DSmobile 600 scanner on BIOSMag.
Fujifilm S5 Pro dSLR camera on TrustedReviews.
Logitech QuickCam Ultra Vision Webcam on ThinkComputers.

Prebuilt:
HP Pavilion s3020n Slimline PC on DigitalTrends.
Asus G2P 17" Core 2 Duo Gaming Notebook on PCPerspective.




Wednesday Morning Reviews (0 Comments) (link)
Wednesday, 2-May-2007 00:28:40 (GMT +10) - by Agg


Cooling:
Thermaltake Bigwater 760i watercooling kit on HWSecrets.
Ultra ChillTEC CPU cooler on Techgage.
XIGMATEK 082 CPU cooler on TechPowerUp.
Ultra ChillTEC TEC CPU cooler on LegitReviews.
CoolIT Systems PCI Cooling Booster (video review) 3DGameMan.
Akasa Pro-Grade AK-460 thermal paste on XSReviews.
CoolIT Systems PCI Cooling Booster on Bjorn3D.
Thermalright HR-03 Plus VGA cooler on OCIA.

Cases and PSU:
APEVIA X-QPACK2 Aluminum Case w/ 3 Windows on Pro-Clockers.
Hiper Type-R 580W PSU on HWLogic.
OCZ ProXStream 1000W PSU (video review) on 3DGameMan.
Antec TP3-650 TruePower Trio 650W on BenchMarkReviews.
MNPCTech Machined Billet Aluminum Case Feet on PCApex.

Storage & Memory:
Seagate Momentus 7200.2 160GB HDD on BigBruin.
Corsair Flash Voyager GT 8GB USB stick on RBMods.
DDR2 Roundup: Crucial, OCZ and Patriot on DriverHeaven.
Antec Veris MX-1 HDD enclosure on XSReviews.
Crucial Ballistix PC8500 memory on XSReviews.
Cooler Master XCraft 250 HDD enclosure on ComputingOnDemand.

Audio / Visual:
SteelSound 3H Headset on Bjorn3D.
FusionHDTV5 RT Gold Card HDTV card on PCApex.
Anydrive 3. CSFM07 Wireless transmitter and Card Reader with LCD on ViperLair.

Video Cards:
eVGA GeForce 7600 GS 512MB on LegitReviews.
BFG Tech GeForce 8600GTS OC in SLI on TweakTown.
10 Geforce 8800 GTS 320MB Cards Compared on MadShrimps.
Inno3D GeForce 8600 GTS on LegionHW.



The first episode of Good Game featuring the i4memory guys showing off their overclocking prowess will be screening tonight on ABC2. For those who are Digitally impaired you can download the entire episode right now here (95mb WMV), rated "M". There is a thread discussing this here.

Daztay sent in this page full of case mods in various categories. Each mod is linked back to the original worklog/website it came from so you can check out that for more detail if you are interested.

Justin sent in this article about a CFL mercury nightmare where a $2000 cleanup operation had to take place because of a broken fluorescent bulb. How much money does it take to screw in a compact fluorescent light bulb? About US$4.28 for the bulb and labour -- unless you break the bulb. Then you, like Brandy Bridges of Ellsworth, Maine, could be looking at a cost of about US$2,004.28, which doesn't include the costs of frayed nerves and risks to health.

Rezin told me about Yod'm 3D, cubed multiple desktop software for Windows. A video of it in action can be found here

In a good example of Sony style a decapitated goat was the centerpiece of a party thrown by Sony to promote their PS2 game, God of War II. SMH have some more info on this. Many believe violent video games are unhealthy for kids. Last month, Sony proved it: A decapitated goat was the centerpiece of a party the company threw in Greece to promote the PlayStation 2 title "God of War II.".

Dance Dance Revolution (DDR) has appeared in the Gym classes of American schools in 10 states. Childhood obesity is an increasing problem in the developed world, fed by a one-two punch of poor dietary options and a sedentary lifestyle. Video games are sometimes blamed for the appeal of sedentary living, but an article in the New York Times takes a look at one game that may provide a solution: Dance Dance Revolution, which has appeared as part of regular gym classes in at least 10 states.

Hardcoreware have posted their 10 best games on Nintendo's virtual console. Week-by-week, Nintendo's list of Virtual Console titles keeps growing. As you can imagine, most of the games made available were huge hits back in the day when they were first introduced. But perhaps there are some games you might have missed - maybe you skipped the Nintendo 64, or were a Genesis fanboy rather than a Nintendo freak.

Internal sources are saying that Dell have chosen Ubuntu as the Linux they will be offering on some of their machines. While unable to confirm this through official Dell channels, we have heard the same story now from several internal Dell sources. They tell us that the Austin, Texas, computer giant will be preinstalling the newly released Ubuntu 7.04. These systems will be released in late May 2007.

Todays timewaster is from Gecko with the Four Second Firestorm. It is a series of games which each last four seconds each. Enjoy!




Caption Contest - Voting! (0 Comments) (link)
Tuesday, 1-May-2007 02:33:57 (GMT +10) - by Agg


Now's your chance to help decide the winners of our recent Caption Contest! Thanks again to The Loudspeaker Kit for donating a pair of their M4 Mini Monitor Speaker Kits as the major prize, and there are other prizes as well. So, here's the pictures to jog your memory:



click each to enlarge


..and here's the voting thread with 15 finalists. Get voting! :)




Early Tuesday Morning (12 Comments) (link)
Tuesday, 1-May-2007 00:52:41 (GMT +10) - by Agg


Trog sent word that AusGamers now have the Call of Duty 4: Modern Warfare trailer available for download. The first released footage showcasing some of the gameplay and environments from Call of Duty 4: Modern Warfare Teaser Trailer.

Intel and AMD are accusing each other of manipulating the media. In letters sent this week to court-appointed mediator Vincent J. Poppiti, the two companies exchanged barbs, but stopped short of asking presiding federal court Judge Joseph Farnan Jr. to intervene.

BlueTomorrow have an article about Bluetooth proximity marketing. For example, say you're shopping for gym equipment at a specialty shop and they have a proximity marketing station set up. If your phone is in discoverable mode, you'll receive a message asking if you want to receive free content from "ABC Company". Think of it as a virtual billboard or flyer advertisement.

Daryl spotted this list of free software. There's also a gargantuan categorised list here in our Wiki.

Gartner reckon that 80% of internet users will have a second life online (and not necessarily in "Second Life") by the end of 2011. "The collaborative and community-related aspects of these environments will dominate in the future, and significant transaction-based commercial opportunities will be limited to niche areas, which have yet to be clearly identified," said Steve Prentice, vice president and distinguished analyst at Gartner.

Bootdaily are the latest to check out Intel's V8 setup, being dual 4-core Xeons. They use the same Socket775 made so popular by Intel's past desktop processors which means installation and removal is a snap. Mechanical and core similarities aside, the XEONs do require a completely different chipset in order to function properly and for that we use Intel's 5000-series which supports not just the XEON but all the ensuing cores that come along with them - eight in all.

Stephen Hawking has had a taste of weightlessness thanks to the "vomit comet". Dressed in dark blue flight suits, Hawking and an entourage of caretakers boarded a Boeing 727 that roared out over the ocean and carved huge parabolic arcs in the sky, creating for passengers the "zero-gravity" effect of being in space.

Draco II sent in this article about choosing the best SATA cable. I didn't realise how many types there are.

There's a new Linux kernel, after quite a delay. In 2.6.21, new technologies called clockevents and dyntick (dynamic ticks) were introduced. The technologies are based on previous real-time Linux work by Ingo Molnar and Thomas Gleixner. Together, they make the new kernel more efficient, both in terms of saving power, and in terms of dealing with heavy-duty multi-tasking jobs such as virtualization.

Today's timewasters: a Dr Who Radiophonatron from Paul and more bloons from Joanna.



---
Advertisement:


All original content copyright James Rolfe.
All rights reserved. No reproduction allowed without written permission.
Interested in advertising on OCAU? Contact us for info.