June 2007

Check out this map of worldwide social network usage. There are way more players than anybody, from a vantage point in Silicon Valley, would expect. In the US, the story of social networks is this: there was Friendster, which had no purpose but dating and didn't scale; then Myspace, which gave people freedom to make ugly personal websites; and then came along Mark Zuckerberg's Facebook, which was classier.

Anandtech have pulled apart an iPhone. We have only had the phone for a few hours but we needed to get inside its casing, what follows is our dissection of the Apple iPhone. Please note that we're doing this so you are not tempted to on your recent $500/$600 expenditure, while it is quite possible to take apart using easy to find tools we'd recommend against it as it will undoubtedly void your warranty and will most likely mar up the beautiful gadget's exterior.

Intel has shipped 1 million quad core processors. At last year's Intel Developer Forum, Intel pledged to ship 1 million quad-core processors before AMD ships a single Barcelona processor. Intel reached this milestone today, approximately two months ahead of schedule. "Since we started shipping quad core processors last November, we have already sold well over a million parts thanks to our extensive 65nm factory network," Intel PR Manager Dan Snyder said. "And with 45nm just around the corner, we expect the ramp to continue well."

Dell is going green with machines that comply with the new EnergyStar rating. On the personal computing front Dell now has 10 PCs, notebooks and mobile workstations that comply with Energy Star 4.0 standards - more than any competitor, it claims. It is also climbing aboard the solid state drive (SSD) bandwagon, by offering ssds as an option for the Latitude D430 and the Dell Precision M4300. The company already offers the drive on the Latitude D630 and D830.

The GPL 3 has been released. After 18 months of sometimes inflamed debate, the Free Software Foundation on Friday released version 3 of the General Public License, a highly influential legal document that embodies the principles of the free- and open-source programming movement.

Plasma screens are quite the energy consumers. Plasma televisions are sending home power bills sky high as more people install bigger and more energy-intensive screens. Electric hot-water systems remain the No.1 energy guzzler in the home but plasma TVs are fast overtaking refrigerators and freezers as a greenhouse gas culprit, with poorly performing sets adding as much as $100 to electricity bills, energy experts say.

Intel's next GPU's are set to be MMX based. Last night, I was sitting around thinking about Intel's forthcoming discrete GPU, codenamed "Larrabee." Specifically, I was thinking about how Larrabee will have lots of simple, in-order cores with a short pipeline, and it occurred to me that they might look something like Pentium cores. And lo and behold, I awakened this morning to a rumor that Intel is reviving the Pentium MMX microarchitecture for Larrabee.

AMD's Barcelona quad core processors are rumoured to outperform Intel Clovertown. Chipmaker AMD has stated that it is on track to ship its long awaited quad-core Barcelona processors in August promising "significant performance enhancements" over existing architectures. The AMD chips will be the first processors to implement four processing cores on a single die, unlike Intel's Clovertown Xeon processors which achieve four cores by bridging two dual-core processors together.

Microsoft are making the Vista downgrade process easier, thanks fester2001. Microsoft is simplifying the processes via which its PC-maker partners will be able to provide "downgrade" rights from Windows Vista to Windows XP for their customers. Microsoft will implement the first of the policy changes for its Gold Certified (top-tier) OEM partners within the next couple of weeks. The company will streamline downgrade-rights policies and procedures for the broader channel somewhat later, said John Ball, general manager of Microsoft's U.S. Systems Group.



Core PC Components:
SilverStone Olympia 750W Power Supply at PCPer.
Galaxy 8600GTS OC at XSReviews.
ECS PN2 SLI2+ nForce 680i SLI Motherboard at FutureLooks.
Crucial Ballistix Tracer PC2-8500 DDR2 1066MHz (2 x 1GB) RAM at OverclockersClub.
Intel E6300 Budget Overclocking Review at TechwareLabs.
bit IP35 Pro (P35) Motherboard at CPU3D.
Maxtor Shared Storage II 1Terabyte Network Hard Drive at OverclockersClub.

Cases and Cooling:
Thermaltake MaxOrb CL-P0369 CPU Cooler at BenchmarkReviews.
Thermaltake iXoft Notebook Cooler at HardwareSecrets.
NZXT HUSH Silent PC Case at ThinkComputers.
Eagle Tech Consus T & M Series SATA-IDE Enclosures at Madshrimps.
Cooljag 92-Cu Intel/AMD Heatpipe CPU Cooler at TweakNews.

Multimedia:
Sennheiser PXC 450 NoiseGard 2.0 Headphones at TrustedReviews.
Samsung NV7 OPS at TrustedReviews.
Samsung CLX-2160N at TrustedReviews.
BlueAnt SuperTooth Bluetooth Handsfree System at TheTechzone.
Samsung 19" Syncmaster 940UX USB / DVI / VGA LCD Monitor at EverythingUSB.
Next Gen Philips 1080p Ambilight HDTV at TrustedReviews.
Mesh Elite Quad Express-SP at TrustedReviews.

Other/Peripherals:
Corsair Survivor GT 8GB Flash Drive at DriverHeaven.
Ancient Wars: Sparta at OzCaseModz.
Alienware Area-51 m7950 Gaming Notebook at TrustedReviews.
Colin McRae's Dirt at OCModShop.
Logitech Skype Cordless Internet Handset at BonafideReviews.
Blackberry Pearl at ProjectPDA.
Acer Altos EasyStore at BIOS.
Lenovo ThinkPad R61 at BIOS.
Harry Potter and the Order of the Phoenix (PS2) at IGN.
Infernal PC Game at Gamepyre.
The Darkness Xbox 360 at TweakTown.



Ma Baker sent in an interesting thread where Bliaker is going for his first blood donation and enthusing other OCAU members to go and donate blood as well. Hey guys, Going for my first blood donation in late August! Who else wants to give away some uneeded blood?

TheTechzone have considered when Google will do hardware. Google has also produced a variety of applications designed specifically for the mobile environment. Gmail comes in a mobile version that is better suited for the smaller screens of Pocket PC devices. Google Maps have worked very well with KDDI cell phones in Japan, though they have yet to make quite as big a splash in North America.

Some guys from OCModShop have waited in line for an iPhone. It seems like more people like the party. While many have already camped out at the Apple stores, only a few had marked their territory at my local AT&T store (formerly Cingular, which was formerly AT&T). Only two lads had started the line, and they were there for the long haul, bringing a tent, coolers, and other camping gear to get them through the 18 additional hours they would have to wait. The iPhone officially goes on sale at 6:00pm on Friday.

Digitaltrends have posted some more info on the new Dell notebooks. Dell has been known for a lot of things over the years, some not very positive, and most having to do with providing good value for a price. A few years back, they came out with the XPS line. While it added some color, you wouldn't really call the product sexy, and the folks most likely to want to carry them were gamers with very large biceps.

Nintendo has released a game development kit for independant game developers who want to make games for the Wii, thanks BFM. NINTENDO HAS released a game-creation kit allowing independent developers to develop games for its Wii console for the first time. The firm said it will allow anyone to create and sell downloadable Wii games through its WiiWare scheme. From next year, such games will be flogged through the Wii Shop channel.

Phoronix have posted an open letter to AMD/ATI about their poor open source Linux drivers. David Stevens, a Linux user and Phoronix reader, had written a letter to ATI/AMD expressing concern over their lack of providing an official free software driver. David had asked this letter be made openly available and shared with our readers.

The Extreme Power Supply calculator has been updated with more modern processor models. eXtreme Power Supply Calculator - What power supply do I need ? To answer this question we came up with a tool that determines the overall computer power supply wattage as well as amperage required for +12V, +5V and +3.3V rails for your desktop computer, server, or any pc computer system that uses ATX power supply.

PCMech have posted a story about the decreasing product knowledge by sales people. This generally not-so-picky shopper uncovered the awful truth that salesmen are no longer experts in their field. This week's Kudos & Calamities focuses primarily on this very misfortune that is spreading through the digital retail world: salesmen, in general, are not well versed in the products they sell.

Ars Technica have posted an article about the increasing importance of power consumption by devices. I'm going to start this series with a discussion of power, because—as boring as it is to the performance-oriented enthusiast crowd—plain old wattage is the metric that constrains all others in the realm of computing for the foreseeable future. So much of what Intel showed at their research day had power as either a primary or a secondary theme that it's worth taking some time to look at a few of their power-related research projects.

More and more file sharing services and sites are dying after litigation. LokiTorrent, Scour, SuperNova.org, Aimster and the original Napster were just a few of those sued out of existence, the victims of the entertainment industry's fear of technology, say the companies' supporters. Media execs say justice was done. Those companies profited from illegal file sharing, they say, and enabled others to pick the pockets of actors, musicians and other copyright owners.

And finally, Silicon Angel sent in these amazing paper sculptures and art. Lately I have been working almost exclusively with white paper in different objects, paper cuts, installations and performances. Some of these objects and installations are copies of stairs and ladders made out of thin paper. These works derive from my earlier work, Bridge and Still life, dealing with dreams and the impossible - but here in a more fragile and almost sublime version.



It seems there are some serious bugs in Intel's Core 2 Duo processors. You can find an easier summary here, thanks Bern. Various developers are busy implimenting workarounds for serious bugs in Intel's Core 2 cpu. These processors are buggy as hell, and some of these bugs don't just cause development/debugging problems, but will *ASSUREDLY* be exploitable from userland code.

Dell is releasing new notebooks and dropping the Dimension range of desktops, thanks Isaac. Dell Inc. introduced new notebook computers on Tuesday available in eight different colors with advanced features as it tries to grab a bigger slice of the consumer PC market.

Ironically, Microsoft featured Ubuntu on Windows Marketplace with a praising description, thanks fester2001. Yeap, you've heard me, the lines above belong to Microsoft. Allow me to tell you the entire context as this is way too funny not to spread the word out and about. The well-known Microsoft software company owns a website, called Windows Marketplace whose main purpose would be, allow me to quote here: "to make it easy for you to discover the software & hardware that work best for you and your PC.".

Sony is prepping a PS3 firmware update boosting it's multimedia capabilities, thanks Cdr Zero. Version 1.82 will allow playback of AVC High Profile files. This is the same format as H.264/MPEG-4, which is a high definition video standard. In the official Playstation blog, online director Eric Lempel writes that this also paves the path for future updates to include advanced audio playback features.

The closure of the CDMA network may be stalled due to complaints by consumers, thanks fester2001. Interestingly, Telstra was planning to close down the network on date of my birthday next year. Postponing the network's closure would punch a hole in Telstra chief executive Sol Trujillo's $11billion "transformation" plan for the telco, which operates four mobile networks. Telstra plans to close its CDMA network, which still supports up to 1.5million users, on January 28 next year.

It seems that Xbox 360 failure rates are a bit of a problem. Justin Lowe is your average hardcore gamer. He's fully embraced the HD era, owning both PlayStation 3 and Xbox 360, and loves his Nintendo DS and PSP for gaming on-the-go. He even helps run Aggravated Gamers, an indie gaming podcast. What's special about Justin, though, is he's currently on his twelfth Xbox 360.

RBMods have posted some of the best games of the 90s. This article can be written in so many ways, everyone has their own personal opinion when it comes to games. I have asked around and what I want to do with this article is to open it up for discussion, I am going to list the top 10 games of the 90´s as far as I and a few others are concerned but as said please feel free to discuss your views in our forums as this is a big topic to cover.

TechReport have written an article about performance price comparisons of todays processors. Fortuitously, AMD and Intel both took an axe to their prices last month, and we recently added Intel's $113 Core 2 Duo E4300 to our constellation of test results, so now seems like a particularly appropriate time to consider performance per dollar. Join us as we look at the value proposition of 16 CPUs, from the Athlon 64 X2 3600+ all the way up to the Core 2 Extreme QX6800, across a wide range of games, applications, and even energy efficiency tests. Some of what we found surprised us, and it may change the way you think about CPU value.

PCMech have found some Windows explorer replacements for better file management etc. These applications are geared toward the power user, who needs to manage their files and folders with more than what Windows can offer. So if you are in need of some serious reorganization, read on.

InsideHW have checked out the mysterious Conroe based Celeron. Another of the processors on the test came into our possession thanks to pure luck, packed with one of the motherboards that came in directly from the faraway Taiwan. At first we thought that it was a standard C2D processor. However, our surprise was immense. The first thing we noticed after putting it into use was that it had a multiplier of 14.



ATi 2600 series:
Powercolor HD 2600XT at OCWorkbench
ATI Radeon HD 2600 XT 256MB at TheTechLounge
ATI Radeon HD 2600 XT at techPowerUp
Neoseeker PowerColor HD 2600 XT at Neoseeker
PowerColor HD 2600 XT at Technic3D

ATi 2400 series:
AMD Radeon HD 2600 XT and Radeon HD 2400 XT at HEXUS
ATI Radeon HD 2400 XT 256MB at HardwareZone
ATI Radeon HD 2400 XT at techPowerUp
Powercolor Radeon HD 2400 Pro at techPowerUp

ATi 2400 & 2600 Series:
ATI Radeon HD 2600 XT, 2600 Pro, and 2400 XT at HotHardware
AMD Radeon HD 2400PRO/2600XT at Phoronix
Radeon HD 2400 XT and 2600 XT at Guru3d
AMD ATI Radeon HD 2600 XT, 2600 Pro and 2400 XT at PC Perspective

Other:
XFX GeForce 8600 GTS XXX Edition at HEXUS
Galaxy 8600GT OC at XSReviews
ATI Radeon HD 2900 XT Graphics Card at TechARP



Cases and Power:
Nexus Morpho Premium Aluminum Case at Tweaknews.net
Ultra X3 1000W ATX Power Supply at Extreme Outervision
Tagan Silver Power SP-1000W at Techgage

Audio:
Sennheiser PXC 450 NoiseGard 2.0 Headphones at TrustedReviews
Creative Zen Stone MP3 Player at Digital Trends
SanDisk Sansa Connect MP3 Player at Digital Trends

Cooling:
Coolink Silentator at XSReviews
Titan G4TZ Magic Pad Notebook Cooler at Benchmark Reviews
Evercool HPD-815 Sharks CPU Cooler at ThinkComputers
Evercool Buffalo HPFA-10025 AMD Heatsink at Frostytech
Cooler Master Aquagate S1 Water Cooling System at 3dGameMan
Thermaltake Spirit RS Cooler at Legion Hardware
Swiftech Apogee GT at techPowerUp

Input:
Logitech Alto Notebook Stand & Keyboard at HardcoreWare
Microsoft Natural Wireless Laser Mouse 6000 at OCModShop
Logitech G7 (Carbon Fibre special edition) at OCCaseModz
SteelSeries Steelpad S&S Professional Gaming Mouse Pad at OzHardware

Misc:
LG Prada (KE850) Mobile Phone at TweakTown
Dell UltraSharp 2707WFP LCD Monitor at HardwareZone
Crucial Ballistix Tracer PC2-6400 2GB Kit at techPowerUp



Hardspell have posted an article on what DirectX 10 will bring us and perhaps whether it is worthwhile upgrading to DirectX 10 hardware. Consumer doubt is because they do not understand deeply to the new generation products innovation characteristics, and today, we will explain the terms of the technical level, the actual game screenshots appreciation and the game performance tests to demonstrate the new technologies and characteristics advantages of DX10.

Although not a DirectX 10 game, RealWorld Benchmarks have posted an article on their preview of the Enemy Territory: Quake Wars public beta release. Apparently There has been a lot talk that about how this could be a Battlefield 2/2142 killer. Only time will tell i guess. From one games developer to another, Bit-tech have had a look at Valve Software's Steam platform, focusing on the apparent change in the way software is being distributed nowadays.

TrustedReviews have posted up a feature on their day out looking at some of the research currently going on at Intel. For some more insight into what goes on behind manufacturer's doors, hrad on over to RealWorld Benchmarks who have posted a writeup of their recent ECS Factory tour. Also, HardwareLogic have interviewed John Beekley, the VP of New Products and Applications for Corsair. Check it out here.

Still with memory, the HardwareZone have posted an article on the evolution of memory performance and take a good look into DDR3. DDR3 memory arrived with the launch of Intel P35 chipset, but do you need to upgrade your system for DDR3 compliance? Overclockers have been waiting for DDR3 for higher bandwidth and faster speeds, but it is worth the trade off from current low latency DDR2 memory? Answers inside.

Mac users are on the rise and they might be interested in what Techgage believe to be the top utilities for enhancing OS X. OS X has been praised for its simplicity, power, sophistication and functionality. But can this power and flexibility be improved upon? Today we will examine three OS X utilities, Quick Silver, OnyX and Path Finder that all claim they can. But can they? We are about to find out.

XBitLabs have posted up some information about nVidia's Hybrid SLi technology. Nvidia's new Hybrid SLI technology will have two modes and that will target different applications: the Power Saving Mode, which will switch off discrete graphics core and use only integrated graphics engine when high performance is not needed, whereas Max Performance Mode will make integrated graphics processor (IGP) to assist discrete graphics processing unit (GPU) and boost performance when it is required.

If you think your current rig is quick, how does it compare to Sun's new Supercomputer? Although 62,976 CPU cores, 125 terabytes of memory, 1.7 petabytes of disk space, and 504 teraflops of performance could probably calculate pi to a few billion places in no time, I can't help but wonder how that supercomputer would go playing today's 3d games? Perhaps Sun might be interested in HardwareSecrets' tutorial on how you can test your PC's 3D performance using Quake 4, to find out. Or maybe they could squeeze out a few more mega FLOPs by following TechwareLabs' guide to Easy Overclocking. Hmm, probably not eh?

Finally, Craig sent word that the CIA have announced the release of two collections of historic documents to the public. If you'd rather bypass the press release and check out the documents directly, you can find them here.




ARN IT Industry Awards for 2007 (0 Comments) (link)
Thursday, 28-June-2007 19:26:21 (GMT +10) - by Agg


The nominations have started to roll in for ARN's IT Industry Awards '07, which will be presented during a celebration dinner at Doltone House in Sydney on September 26.

But there is still time to put names forward in a range of reseller, distributor and vendor categories. We also have awards for outstanding individuals and leading environmental performers.

Please visit www.arnnet.com.au/awards to nominate those you feel are worthy of the honour. All categories close on July 20.

Discussion in this thread, ta.




CARSguide & Trees (1 Comments) (link)
Thursday, 28-June-2007 13:54:04 (GMT +10) - by Agg


A few people sent word that CARSguide are running a competition to win an eco-getaway, and if enough people visit that page, they'll plant 10,000 trees. So what the heck, give it a click. :)




Thursday Morning Reviews #3 (0 Comments) (link)
Thursday, 28-June-2007 02:55:10 (GMT +10) - by Agg


Input Etc:
Cyber Snipa Pro Gamer mousepad on TechPowerUp.
Evoluent Vertical Mouse 3 and Mouse Friendly Keyboard on OCClub.
Genius Traveler 355 Laser Mouse on HWZone.
Saitek Pro Gamer Command Unit on TweakNews.
SteelSeries SX mousepad on TechPowerUp.

Video Cards:
Inno3D iChiLL 8600 GTS XStriker3 on Hexus.
GeForce 8600GTS and 8600GT on Tech-Hounds.
XFX GeForce 8600GT Fatal1ty Professional Series on DriverHeaven.

Portable:
Samsung Q1 Ultra Ultra-Mobile PC on TrustedReviews.
Logitech Alto Notebook Keyboard and Stand on OZHardware.
MSI PR200 Notebook on HWZone.
Mio DigiWalker C220 SatNav on TrustedReviews.

Misc:
HP Officejet 5610 All-in-One USB Printer on BigBruin.
Core 2 Duo E6750 LGA775 CPU on Bit-Tech.




Thursday Morning Reviews #2 (0 Comments) (link)
Thursday, 28-June-2007 02:38:58 (GMT +10) - by Agg


Cooling:
CPU Heatsink Roundup June 2007 on MadShrimps.
Coolage Freezer Orb F0-Z924AL Intel Heatsink on FrostyTech.
ZEROtherm GX815 VGA Cooler on DriverHeaven.
ThermalRight Ultra 120 CPU cooler on OCCafe.

Storage & Memory:
Mushkin HP2-6400 2x2GB memory on EclipseOC.
Antec MX-1 External HDD Enclosure on HWLogic.
QNAP QBack-25 HDD Enclosure on TechPowerUp.
D-Link DNS-323 network storage on Techgage.
Crucial 2x1GB Ballistix Tracer PC2-8500 memory on Virtual-Hideout.

Power Supply:
Thermaltake PurePower RX 600W Modular PSU on Tweaknews.
Hiper HPU-4M730-SS Type M 730W on BenchmarkReviews.
Ultra X3 1000W Modular on OCClub.

Networking:
Abit Airpace WiFi PCI-E card on Bit-Tech.
ASUS WL-600g All-in-1 Wireless ADSL2/2+ Home Gateway on XbitLabs.
Yoggie Pico Pro security stuff on USB key on BIOSMag.




Thursday Morning Reviews (0 Comments) (link)
Thursday, 28-June-2007 01:58:31 (GMT +10) - by Agg


Cases:
Revoltec Zirconium on Guru3D.
Antec P190 on Bjorn3D.
Antec P182 on TheTechLounge.
Spire Pininfarina on TechPowerUp.
Antec P190 (video review) on 3DGameMan.
Apevia X-QPack 2 Micro-ATX Enclosure on Hi-TechReviews.
Antec Sonata III on XSReviews.
Silverstone SST-GD01S-MXR HTPC Case on TheTechZone.
Tuniq 3 on Virtual-Hideout.
NZXT Hush on TechPowerUp.
Thermaltake VF1000BNS Lanbox on RBMods.
Antec P190 Super Advanced Mid Tower on Virtual-Hideout.
Sunbeam 3D Storm on TechPowerUp.

Motherboards:
XFX nForce 680i SLI LGA775 board on Bit-Tech.
Asus P5K Deluxe LGA775 board on XbitLabs.
Neoseeker MSI P35 Platinum LGA775 board on NeoSeeker.
Asus P5B-VM Micro-ATX LGA775 board on XYZComputing.
ECS P35T-A LGA775 board on LegionHW.
BIOSTAR TF7050-M2 GF 7050PV-630A AM2 board on OCWB.
Abit Fatal1ty FP-IN9 SLI LGA775 board on MadShrimps.

Audio / Visual:
Planar PD7010 DLP Projector on TrustedReviews.
iRiver T60 4GB mp3 player on TrustedReviews.
Samsung Digimax A7 7-Megapixel digicam on ThinkComputers.
V7 D22W12 22" Widescreen Monitor on Motherboards.org.
Gennum nX6000 Bluetooth Headset on LegitReviews.
Pentax Optio T30 digicam on TrustedReviews.
Samsung SyncMaster 206BW 20 Inch Widescreen LCD Monitor on Tweaknews.
Stanton T.90 USB Turntable (video review) on DigitalTrends.
Creative Xmod external audio gadget on TechSpot.
Samsung LE52M87BD 52in LCD TV on TrustedReviews.
Sony HDV HDR-HC7 HD camcorder on DigitalTrends.
Diamond XS 7.1 Sound Card on OCClub.
ViewSonic VX2435wm 24" Widescreen Monitor on Bit-Tech.
SilverStone MFP51 in-bay mini screen on XSReviews.
Logitech Z-5450 Wireless Speakers on TweakTown.





Click for the review


Skootyloops has checked out the Foxconn 8600GT OC graphics card. Obviously the core isn't overclocked, yet the ram has gotten a decent boost, pushing us closer to the DDR2000 of the 8600GTS. I will be comparing the 8600GT against a 7950GT. While this won't be a fair comparison, it will give an idea of how far off the midrange of the GF8 series is to the high end of the GF7 range. I will be underclocking the 7950GT to the original stock clocks of 550/1400, as the XFX model is overclocked.

The NDA on the Apple iPhone has been released making reviewers able to publish their reviews. NY Times, the Wall Street Journal, USA Today and Newsweek have all posted reviews. Some members of the public are already queueing up for the device.

Tweaktown have checked out DDR3 memory performance. DDR-3 makes the decision even harder as it carries an extreme cost at the moment but do those dollars actually translate into extreme gaming performance? Technically speaking, in pure megabytes per second, it is fast, thanks to the attainable speeds 1500MHz double data rate and beyond which can be achieved, without too much effort.

Microsoft have released an update for users of Intel processors. It apparently improves reliability due to a microcode update, thanks James. The Inquirer have posted an article with some more details on it. We learned that the affected CPUs are the Core 2 Duo E4000/E6000, Core 2 Quad Q6600, Core 2 Xtreme QX6800, QX6700 and QX6800. In the mobile world, people with the Core 2 Duo T5000 and T7000 need to visit Microsoft's site, while the server guys will want to use motherboard BIOSes if they do not rely on Microsoft Windows operating systems.

XBitLabs have posted an article about the new 1333mhz FSB Core 2 Duo's. There is very little time left before new dual-core processors designed to support 1333MHz bus – Core 2 Duo E6850, Core 2 Duo E6750 and Core 2 Duo E6550 - come to the market. This is not an official launch from Intel, but rather a sneak peek preview of the parts that will launch later this summer.

Bit-Tech have interviewed Roy Taylor from Nvidia. Roy was quick to point out that "it's important to note that the massive performance titles you've mentioned are results from games that are early looks rather than reflective of the first wave of first generation titles." Roy continued, telling us that some more betas would be coming out in the next two months, with full game launches starting as early as August. He then revealed that "the experiences with those will be very different for a number of reasons."

Torrentspy has begun to filter copyrighted content. Torrentspy, already on the ropes in its legal battle against copyright owners, is at least trying to look proactive in the fight against piracy. According to CNet, the company has now rolled out a content filtering tool called FileRights. The tool filters content based on hashes: a far more limited (but easier to implement) technology than the state-of-the-art motion-based systems we've covered before on Ars.



Similarly to the Government Communications Report, the 2006 Australian Census data has been released for your viewing pleasure. That page offers serveral ways of viewing the data including various census data plotted on maps and the raw data tables.

For those who are interested in a quick overview of the results of the census the Quickstats can be found here.

There is a thread discussing this here.



Sniper4800 linked the Government Communications availability report highlighting the availability of various communication services including broadband, wireless, mobile and other communication networks.

That page contains the entire report (3mb, PDF) among various maps of coverage including ADSL services (1mb PDF) and ADSL2+ coverage and maps for around 8 other different communication networks.

So if you are interested in the current or future communication system in Australia it offers a lot of great information which is definitely worth a look.



The WiFi alliance has begun certifying 802.11n draft equipment. Products that want to receive the official stamp of the Alliance need to go through product testing at one of eight laboratories located in Japan, California, Taiwan, or Spain. To earn the stamp, all tested products must do three things: interoperate with gear from other vendors, use WPA2 for security, and be backwards-compatible with all 802.11a/b/g gear.

Google has threatened to pull Gmail from Germany due to new security laws in the country. The legislation before the Bundestag would require telecommunications providers to collect and retain personally-identifiable connection data (including Internet and telephone use) relating to German users for six months. Anonymous accounts would not be allowed.

Samsung has begun mass producing 64GB SSD drives in the 1.8" form factor. Samsung Electronics announced that they have begun to mass-producing 1.8-inch solid-state drives (SSD) at 64GB (gigabytes). Aimed at notebook computers, the new drives are the highest density SSD available today for mobile computing applications.

Nintendo has briefly overtaken Sony in market value. Nintendo overtook Sony briefly on Monday in market value as the company that brought the world Mario and Donkey Kong cranks up the pressure on its arch-rival with its hit Wii video game console.

A British steam powered car is attempting to break the 101 year old record for the fastest steam powered vehicle. The team behind the Inspiration and the British Steam Car challenge hopes to break the current, 101 year old record of 127.659mph (1906). American Bob Barber hit 145.607mph in 1985 but it was a single run; the world record rules stipulate an average taken over two runs in opposite directions.

[OLD]A firm is set to unveil a tiny PC so small it can fit into a wall socket. Containing all the electronics needed to run as a low- to medium-power PC, the Jack PC, as its name suggests, will fit into a standard size wall socket. The entire PC sits on two layered circuitboards. It contains an AMD RISC processor to help reduce power consumption and heat output.

Apparently video games are not an addiction after all after doctors backed away from the controversial proposal at the American Medical Association. CHICAGO (Reuters) - Doctors backed away on Sunday from a controversial proposal to designate video game addiction as a mental disorder akin to alcoholism, saying psychiatrists should study the issue more. Addiction experts also strongly opposed the idea at a debate at the American Medical Association's annual meeting.

NYTimes have posted an article about cyber attacks and what expected from one. ANYONE who follows technology or military affairs has heard the predictions for more than a decade. Cyberwar is coming. Although the long-announced, long-awaited computer-based conflict has yet to occur, the forecast grows more ominous with every telling: an onslaught is brought by a warring nation, backed by its brains and computing resources; banks and other businesses in the enemy states are destroyed; governments grind to a halt; telephones disconnect; the microchip-controlled Tickle Me Elmos will be transformed into unstoppable killing machines.

IGN have posted their top 5 Playstation network games. The dust has now well and truly settled on the PlayStation 3's launch. You might even say that the honeymoon phase is over - gamers all over the globe have moved on from that initial state of excitement, where we explored the ins and outs of every game, we caressed every inch of the system's curvaceous black case, and we fiddled with every option in its firmware.

Phoronix have written up their Solaris installation experience. There's a problem with Solaris and Sun knows it. The installation experience of Solaris (along with other areas) could be greatly improved. The installer doesn't "suck" as it's easy and known to Solaris administrators, but for a Linux or Windows user it could prove to be a bit challenging. In the Linux world it's no longer a challenge to install a Linux distribution on your hard drive, especially with the excellent work that the Ubuntu team has done in improving the user experience for a desktop installation.

Techreport has compared the different versions of the Intel P35 chipset. WHEN WE FIRST REVIEWED Intel's P35 Express back in May, we called the chipset a solid successor to the P965. That might not sound like an enthusiastic endorsement, but the P965 Express has been a fantastic platform for mainstream users and enthusiasts alike, leaving the P35 with rather large shoes to fill.



Nothing much else going on at the moment, so... more pics! Thanks to TheWedgie, THE_PROFESSOR, Grant and others for these: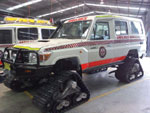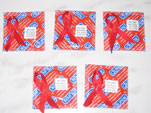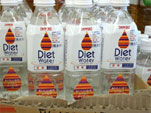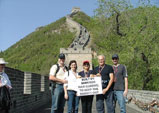 Tuesday Lunchtime Reviews (6 Comments) (link)
Tuesday, 26-June-2007 12:26:21 (GMT +10) - by Agg


Bah, stupid flu.

Video Cards:
ASUS 2900 XT and 8800 Ultra Compared on Tweaktown.
MSI NX8500GT-TD256E Geforce 8500GT on PCStats.
AMD Radeon HD 2600XT and HD 2400XT on InsideHW.

Cooling:
CPU cooler roundup on InsideHW.
Xigmatek HDT-S963 Exposed Heatpipe Base Heatsink CPU cooler on Frostytech.
Antec SpotCool Case Fan on BonaFideReviews.
Scythe Andy Samurai Master CPU cooler on TechPowerUp.
Cooler Master GeminII CPU cooler on DriverHeaven.
CoolJag Falcon 92-AL CPU cooler on NinjaLane.

Storage:
OCZ Secure Digital HC 8GB Card on OCIA.
Xinix USB CD SmartBox CL-600 CD storage on Bjorn3D.
PQI U510 Card Drive 1GB on OCOnline.

Power Supply:
Akasa Power+ iQ 650W on DriverHeaven.
Antec TP3-650 Rev. A2 TruePower Trio 650W on BenchMarkReviews.
Tagan 700W EasyCon XL on OZHW.
Cooler Master 650W Real Power Pro on TechWareLabs.



From Cadal: Looks like a cheaper iscsi target appliance on the way. N5200PRO, due end on the month for $850 (american). The interesting part is the mention of ISCSI Target use. Info here and here.

From Daryl: Audio Cd's have games coded inside ...not such a new thing. Turns out some records in the 70s & 80s also had code inside most likely using FSK.

From Craig: Hot on the heels of the Microsoft Surface computer comes the Cambridge kids from Microsoft Research with their latest creation. Steve Hodges' Dell laptop now sports multi-touch input, courtesy of a small collection of infrared sensors attached to the rear of the display.

From trevor68: Hi, Junglewraiths is a Gaming clan comprising several OCAU Members, we have just released a BF2 movie (our third actually) that may be newsworthy. Be warned, it is NOT worksafe, some swearing badly beeped over. ;-) Update: more bandwidth-friendly version here on YouTube.

TheWedgie spotted this giant-screen Quake 3 cluster setup. Interesting, no real info tho.

People have dared to ask Dan and, verily, he has answered. Twice, even.

From Frank: Just saw the 3 links to electric vehicles on the front page. I think this would be a good time to link to the documentary - "Who killed the electric car". Electric cars really aren't myths as oil and car companies would like you to believe. More info here.

From Ferret-san: Good article (May 2007) about the dead pixel return policies for all major manufactures on BeHardware(20-odd pages) and includes Acer, Apple, Asus, Belinea, BenQ, Dell, Eizo, Fujitsu-Siemens, HP, Hyundaï, Iiyama, Nec, LaCie, LG, Packard Bell, Philips, Samsung, ViewSonic. Is actually light reading with good basic info that is often overlooked when researching a new LCD purchase.

Craig also sent in this article about NBC claiming corn farmers are one of the ultimate victims of an unregulated internet. For example, in the absence of movie piracy, video retailers would sell and rent more titles. Movie theatres would sell more tickets and popcorn. Corn growers would earn greater profits and buy more farm equipment.




1333MHz FSB E6750 (1 Comments) (link)
Monday, 25-June-2007 18:21:15 (GMT +10) - by Agg


Intel have released some preview samples of their first 1333MHz-FSB CPUs, in the form of the E6750. Coverage on HotHardware, HWSecrets, PCPerspective, TechReport and Techgage. Keep an eye on things in our Intel Hardware forum.



Just a reminder that we have an OCAU Job Search sub-site now. So if you're staring at your PC on this Monday afternoon wishing you had a better job, get searching! Discussion in this thread in our Careers, Education and Finance forum.



New Blu-Ray discs are set to expand copy protection to bypass AACS troubles, thanks Sniper4800. With a minimum of fanfare, the licensing body for the developers of a supplemental copy protection technology exclusively for Blu-ray Disc announced its initial specification for BD+ - which supporters had hoped would be available early last year - is finally ready for licensing to developers.

Large Bitorrent sites such as Demonoid, Torrentspy and BTJunkie are at risk after a smaller Bitorrent site was forcibly taken down on the same ISP. Leaseweb, the ISP of some of the largest BitTorrent sites like Torrentspy, BTjunkie and Demonoid was forced to take down everlasting.nu, a relatively small BitTorrent site. The outcome of the lawsuit initiated by the Dutch anti-piracy outfit Brein could spell trouble for some of the key players in the BitTorrent landscape.

Bit-Tech have posted some views on episodic gaming. Part of the reason is that the majority of bigger episodic titles, such as Half-Life 2 Episodes and SiN Episodes, the first heavyweights in episodic gaming, have proven to be utterly disappointing. Not only has Half-life 2: Episode Two suffered repeated setbacks, but SiN episodes was officially cancelled after only one instalment.

A hacker has apparently revealed the ending of the next Harry Potter book because a computer at Bloomsbury publishing was exploited. An Internet security resources site has purportedly revealed details obtained by a hacker of the ending of the upcoming "Harry Potter and the Deathly Hallows" book. The hacker claims to have obtained a full transcipt of the new Harry Potter story by hacking Bloomsbury Publishing, British publisher of the J K Rowling books.

TPG is considering a cheap 150GB ADSL2+ plan and trialling a IPTV service. There is a thread discussing this here. TPG has bucked the trend of steering away from high volume plans by announcing a 150GB ADSL2+ plan for just $70/month, and has begun trialling its IPTV solution.

LoneWolf sent in this article about an electric powered drag bike, video of it in action can be seen here. Bill owns the world's quickest electric drag bike – and with a time of 8.168 seconds at 155.78 mph for the quarter mile, in anyone's terms it's not slow.

Video game spending is set to surpass music spending this year. The video gaming industry is poised to overtake the music industry in the US, with global spending on video games surpassing music spending as soon as this year, according to consulting firm Pricewaterhouse Coopers. PwC released the data in its annual "Global Entertainment and Media Outlook" report covering 2007 through 2011, which outlines expected growth in the entertainment, film, music, and video game industries, among others.

The Pentagon has been hit by a cyber attack. The US Defence Department took as many as 1500 computers off line because of a cyber attack, Pentagon officials said on Thursday. Few details were released about the attack, which happened on Wednesday, but Defence Secretary Robert Gates said the computer systems would be working again soon.

On Tuesday more than 10,000 online radio broadcasters will participate in a day of silence in protest to new royalty rules which will put a lot of them out of business. On Tuesday, more than 10,000 U.S. web radio broadcasters will participate in a nationwide "day of silence", canceling their usual programming in protest of an impending royalty hike that threatens to put most of them out of business. Members of the SaveNetRadio coalition - including everyone from Yahoo! to WebRadioPugetSound - will either shut down their stations or broadcast public-service announcements urging listeners to support a repeal of the new royalty rates.

Thanks to Florian who sent in a whole bunch of cool automotive links including this interesting hybrid demo car and this German hybrid sports car. Basically you can buy the lightning for 220000€ next year - and if you drive 20000km a year, could save 15000€ a year, compared to a Audi RS4

And to continue the automotive theme Marc sent in this interesting video of an engine playing "We Are the Champions".



AMD's Phenom CPU's are set to launch in November, thanks Justin. AMD is planning to begin test-production on the CPUs between September and October in order to start shipping in November, said the sources. Of the four products to launch in 2007, one will be in the enthusiast Phenom FX range, the FX-80, two in the quad-core Phenom X4, the GP-7100 and GP-7000, and one in the dual-core Phenom X2, the GS-6550.

Mandriva Linux has rejected a Microsoft deal, thanks fester2001. French Linux vendor Mandriva is the third Linux operating system company in a week to say it's not interested in any licensing deal with Microsoft to avoid possible patent infringement claims.

AMD's Athlon X2 BE-series processors are nowhere to be seen two weeks after their launch. Two weeks have passed since AMD launched its Athlon X2 BE-series processors, and while AMD claimed the chips would be available immediately, they're still nowhere to be found in North America.

PCStats have created a maximum motherboard overclocking chart listing boards and their maximum overclock. Wondering what's the fastest motherboard is on the planet? PCSTATS dishes out our list of the best overclocking boards we've tested, for both AMD Socket AM2 and Intel Socket 775 processors! The motherboard overclocking results are ranked by highest Front Side Bus clock speed.

LegionHardware have posted this months mid range PC buyers guide. For $1300 US this is an impressive mid-range gaming system that uses quality components. The motherboard, memory and processor are highly recommended for this build. The rest of the hardware can be modified to save money, but we again recommend you use the selected components, particularly the graphics card.

IGN have posted the top 10 Xbox Live Arcade games. There are now 64 games available to Aussie Xbox 360 owners on Live Arcade, and the paucity of good titles that once characterised the service has been well and truly brushed aside. Nowadays there's a broad cross-section of gaming on offer, from retro titles to classic reinventions and brand new indie games, so whether you're as hardcore as they come, or just after something fun to play with friends, chances are there's something for you on Live Arcade.

Google is saying that the Vista search changes are not enough, thanks Craig. In response, Google said yesterday that the remedies don't go far enough. Google chief legal officer David Drummond said in a statement, "We are pleased that as a result of Google's request that the consent decree be enforced, the Department of Justice and state attorneys general have required Microsoft to make changes to Vista."

Craig sent in this story about a problem with Keychain on Apple Macs caused by a corrupted file. As it turns out, the cause in that case was a corrupted file deep inside the invisible /var directory; specifically, /var/db/CodeEquivalenceDatabase. Because of this corruption, securityd—a background process that handles keychain access—kept trying and trying to access the file, sucking up RAM.

The Apple iPhone is spurring a wave of touch sensitive gadgets. Apple's iPhone is leading a new wave of gadgets using touch-sensitive screens that react to taps, swishes or flicks of a finger. The improvements promise to be slicker and more intuitive than the rough stomp of finger presses and stylus-pointing required by many of today's devices.

The DrinkorDie warez leader has been jailed for 51 months after being extradited from Australia. It took a while, but US Customs today got their man: Hew Raymond Griffiths, a ringleader of the infamous warez group DrinkorDie, was sentenced today to 51 months in a US prison.

Damn Interesting have posted an article about the Norwegian heavy water plant and the plot to destroy it during WW2. On 19 November 1942, a pair of Royal Air Force Halifax bombers shouldered their way through thick winter clouds over Norway with troop-carrying assault gliders in tow. Inside each glider a payload of professional saboteurs from the 1st British Airborne Division weathered a rough ride as the planes approached their intended landing site on frozen lake Møsvatn.



Core PC Components:
XFX 7950GT 512mb 550M at Bjorn3D
Zalman 600W Heatpipe Power Supply at 3DGameMan.
DFI Infinity NF650I Ultra Motherboard at TweakTown.
PNY 8800GTX 768MX XLR8 Edition at TheTechlounge.
Super Talent T800UX4GC5 4GB DDR2-800 4GB Memory Kit at HardwareLogic.
Asus P5W DH Deluxe/WiFi In-Depth Overclocking at MadShrimps.
GeForce 8600 GT Overclocking at LegionHardware.
V8 Platform Preview at LegitReviews.
8 P35-DDR2 motherboards at HardSpell.
Asus P5K Deluxe Mainboard at XbitLabs.

Cases and Cooling:
Zaward Sylphee ZCJ003 CPU Cooler at BenchmarkReviews.
Thermalright Ultra-90 Low Noise Heatsink at FrostyTech.
Thermaltake TMG ND3 L.C.S. VGA Cooler at Virtual-Hideout.

Multimedia:
Samsung SGH-X510 at HardwareZone.
Movie World Enclosure at OCIA.

Other/Peripherals:
Samsung Q1 Ultra UMPC at XYZComputing.
Genius Traveler 915 Laser Mouse at TrustedReviews.
Fujitsu-Siemens Lifebook P1610 at TrustedReviews.
Toshiba Portégé R500 Hands-On Preview at TrustedReviews.
Loki preview at Bit-Tech.
Enemy Territory: Quake Wars Beta Hands-On at IGN.



Core PC Components:
Foxconn A690GM2MA-8KRS2H AMD Socket AM2 Motherboard at OCInside.
Kingston HyperX DDR3-1375 PC3-11000 2Gb Kit at CPU3D.
Crucial PC2-6400 4GB DDR-2 Memory Kit at PCStats.
DFI LP UT N680i LT SLI-T2R Motherboard at OCNZ.
750W-1000W PSU shootout at Hexus.
Hitachi Deskstar 7K1000 (1 Terabyte) HDD at Techspot.
Kingston HyperX KHX9600D2K2/2G DDR2 memory at Bit-Tech.
Mushkin PC2-5300 DDR2 SODIMM 2 X 2 GB Memory at OverclockersClub.
OCZ GameXStream 1010w at XSReviews.
Neoseeker G.SKILL PC2-6400 at Neoseeker.

Cases and Cooling:
nMediaPC 288 SA HTPC Case at Modders-Inc.
nMediaPC HTPC 500BA at Modders-Inc.
Noctua NF-R8 at XSReviews.
NZXT HUSH Midtower Case at OCIA.
Rexflo 80, 92, 120mm PWM Fans at Phoronix.
Rosewill RCX-Z3 Heatsink at FrostyTech.
Scythe Katana II CPU Cooler at RBMods.
Thermaltake BachVx Mid-Tower Case at Hi-Tech Reviews.

Multimedia:
Logitech X-240 2.1 Speaker System at OverclockersClub.
Logitech X-540 5.1 Speaker System at ThinkComputers.
Orange SPV E600 at Bios.
Lexmark T642 at TrustedReviews.
Motorola S805 Bluetooth DJ Headphones at BlueTomorrow.
Sony Ericsson K850 Cyber-shot at OCWorkBench.

Other/Peripherals:
OCZ Rally 2 USB Flash Drive at TheTechzone.
4GB OCZ VBoost USB Flash Drive at TheTechzone.
A-DATA RB19 Flash Drive 2 GB at TechPowerup.
Armed Assault PC at Gamepyre.
OCZ Technology Equalizer Laser Gaming Mouse at BigBruin.



A few more misc pics, thanks to everyone who sent these: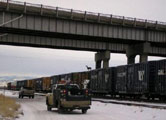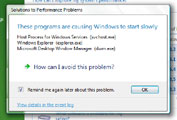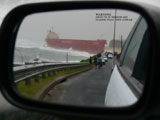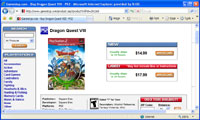 The Americal Medical Association is voting on making video game addiction a psychiatric disorder making it able to be claimed on insurance. A leading council of the USA's largest doctors' group wants to have this behavior officially classified as a psychiatric disorder, to raise awareness and enable sufferers to get insurance coverage for treatment. In a report prepared for the American Medical Association's annual policy meeting in Chicago this weekend, the council asked the group to lobby for the disorder to be included in a widely used mental illness manual created and published by the American Psychiatric Association.

IGN have interviewed Colin Berry about the PSP game Wipeout Pulse. Interestingly Kraftwerk have been confirmed to be doing some of the in game music for it. Wipeout Pure was easily one of the highlights of the early PSP catalogue. An excellent addition to one of funkiest racing series' of the 3D era, and a fantastic handheld racer in its own right, Wipeout Pure hit the PSP scene with speed, serious challenge and a great soundtrack.

TrustedReviews have taken a look at the Safari public beta for Windows. The benighted PC manikin played by Dave Mitchell in Apple's recent ads must be thinking Robert Webb's Mac is having yet another coy giggle. Having bubbled on about how much better the software is that's supplied with a Mac, Apple has decided to offer some of it on the platform of its market-leading rival; it has released the Safari Internet browser for Windows.

Levi's (yes, the jeans manufacturer) are making their own mobile phone. In tune with its young consumers, the Levi's® brand is adding a fashionable, steel mobile phone to its range of lifestyle accessories. The Levi's® phone embraces mobile technology and enables young people to connect, enjoy music, exchange images and videos whilst on the go.

DigitalTrends have posted some thoughts on iPhone revision 1.0. With the first generation of the iPhone, Apple has turned this market on its ear, but much like the blond heiress who is cooling her heels in jail this month, the phone - while good-looking - lacks the critical features that make for a great phone. This isn't inconsistent with other generation-one products, but does reflect on the fact that Apple has a unique spin on what is a common industry problem and why most of us who buy a lot of technology tend to avoid first generation offerings.

Phoronix have examined the NVIDIA 100.14.11 Display Driver. It was just two weeks ago that NVIDIA had introduced the 100.14.09 display driver, but today we have another new Linux, Solaris, and FreeBSD driver out from the green binary camp. The NVIDIA 100.14.11 display driver adds support for their new GeForce 7 integrated graphics, fixes console restoration problems, and improves some other areas of their Linux (as well as FreeBSD and Solaris) driver.

An American lawyer pointed out copyright violations made by President Bush's daughters and is encouraging the RIAA to pursue it with the same vigor that they pursue other piracy cases. As you will see from the attached article from today's The Miami Herald, President George W. Bush's daughters made him a presumably illegal compilation CD, a so-called "mix CD," as a Father's Day present. As the article, states, "[President] Bush's twin daughters, gave him [as a Father's Day present] a CD they had made for him to listen to while exercising." This is a serious violation of copyright. As you know, whichever of your member organizations that are right-holders for the copied musical works may be entitled to statutory damages of $150,000.00 per musical work copied.

Todays timewaster is Starshine where you need to send your shooting star in the right direction to hit all of the stars on the screen.



A UK firm has paid out 250,000 pounds for running unlicenced software, the largest fine of this kind ever. An unnamed UK firm has agreed to pay a record fine of £250,000 ($498K) for running unlicensed software. The company (which operates in the infrastructure and public services sector) was running unlicensed copies of Adobe, Autodesk, and Microsoft software on hundreds of PCs across several UK locations.

IGN have interviewed Grant Collier on the subject of Call of Duty 4. On his recent trip to Australia to unveil Call of Duty 4: Modern Warfare, we cornered Infinity Ward's Studio Head Grant Collier and refused to let him go until he answered our questions.

The iPhone will not support flash but will support certain Youtube videos converted to H.264. Just as the Apple TV is now YouTube compatible thanks to the H.264 format that YouTube's video collection is being re-encoded with, so too is the iPhone able to display YouTube's H.264 videos thanks to a special player iPhone users will see when visiting YouTube's site.

Lavasoft have released a new version of AdAware. Ad-Aware SE Personal, the free anti-spyware program from Lavasoft, has been one of the most popular solutions for battling malware on the PC. I have been using it for years to protect my systems and would recommend it to anyone. Lavasoft has just released an updated version, complete with new features, a new look and a new name.

A company in America who is offering fibre to the home is experiencing large subscriber rates. Wall Street analysts who doubted Verizon Communications' aggressive move to build a fiber network directly to people's doorsteps are eating crow as the company subscriber rates for its high-speed Internet and TV service fly through the roof. At the NXTComm trade show here Wednesday, Ivan Seidenberg CEO of Verizon said the telephone company had signed up its 1 millionth Fios Internet customer and now has almost 500,000 Fios TV subscribers.

Benq will be changing it's name to Qisda, thanks Craig. While BenQ just announced it will change its Chinese name from "Jia Da" to "Jias Da" (transliterated from Chinese) last week, the company recently stated the official English name for the new company will be Qisda, which stands for "quality innovation speed driving and achievements.

PCMech have posted an article about protecting your electronics from surges. It is common practice to protect expensive equipment such as TVs and computers from electrical surges with surge protectors. I practiced this very well. All the desktops in my house were connected to surge protectors. All the TVs in the house were likewise connected.

SharkyExtreme have posted their high end PC buyers guide for this month. Today on Sharky Extreme, we've posted the June edition of our High-end Gaming PC Buyer's Guide, where we take $2500 in search of the top AMD and Intel gaming configurations.

Ars Technica have posted their ten most hated words on the internet. The Internet has much to answer for, but one of its chiefest sins its relentless stupifidication of the English language. And no, I did not just make up the word "stupifidication."1 UK pollsters YouGov have just completed a survey on the web's most-hated words, the abominations that threaten to turn English into a long series of "plzkthxbye" utterances. At the top of the list (and rightly so) is the word "folksonomy."

A couple of people spotted video of a singing Tesla coil which plays music and other sounds. Paul sent in the page with some technical information about the device. This is a solid-state Tesla coil. The primary runs at its resonant frequency in the 41 KHz range, and is modulated from the control unit in order to generate the tones you hear. So just to explain a little further, yes, it is the actual high voltage sparks that are making the noise. Every cycle of the music is a burst of sparks at 41 KHz, triggered by digital circuitry at the end of a "long" piece of fiber optics.



NVIDIA announced their Tesla GPU Computing Solutions recently. A dedicated, high performance GPU computing solution, Tesla brings supercomputing power to any workstation or server and to standard, CPU-based server clusters. This is their equivalent of AMD's "Stream Computing", it would seem, bringing GPU power to bear on complex computing tasks.

Coverage on Beyond3D, PC Perspective and PenStarSys. Lots more info on NVIDIA's site.

There's a thread here in our Video Cards forum.



Here's an odd one but hopefully interesting - actually sent in by my mum! A guy who lives at Lake Macquarie (50 miles north of Gosford) saw a ball bouncing around kind of strange in the lake and went to investigate. It turned out to be a flathead catfish who had obviously tried to swallow a basketball which became stuck in its mouth!! The fish was totally exhausted from trying to dive, but unable to because the ball would always bring him back up to the surface. The bloke tried numerous times to get the ball out, but was unsuccessful. He finally had his wife cut the ball in order to deflate it and release the hungry catfish.








click pics to enlarge


PS: Hi mum!



Bit-Tech have posted some thoughts on the Microsoft Immersion lawsuit. With a costly judgement all but guaranteed, Sony had no choice but to step behind the settlement doors with Immersion... and walk out more than $90m lighter. Talk about being bent over... that's a sixth of the entire company's profits in 2006, and almost a quarter of what the Games division made in 2005.

The guys behind the Pirate Bay have released an uncensored image hosting service. BayImg, an uncensored image hosting service, is the latest side-project from The Pirate Bay folks. The main difference compared to other image hosting services is that they pretty much allow everything on there, freedom of speech above all.

Nvidia has announced the Tesla supercomputing graphics processors, thanks Cdr Zero. The core of each Tesla device is a GeForce 8-series GPU as well as the general component layout of the high-end Quadro FX 5600 workstation graphics card with 1.5 GB of memory (in Tesla, it has 1.35 GB). The only noteworthy difference between the FX 5600 and a Tesla card is the fact that the supercomputing-targeted devices lack the graphics outputs on the backpanel, which we were told, allows Nvidia to increase the clock speed on Tesla.

Specifications of a hard drive encryption implementation are near completion. Devices based on the new specification can interact with a trusted element in a host system authorized by the platform owner. To access the data, the device must be able to interact with the server or PC where the storage controller chip is housed. Storage vendors hope the new guideline will help businesses prevent confidential information from being compromised or lost — and even better, prevent journalists from reporting on it.

CNet have posted some interesting army tech inventions. Sometimes, small things can make a big difference. This photo shows one of the inventions, the Humvee Crew Extraction D-ring, created by an engineering team at the Redstone Arsenal in Alabama. "There was an issue of soldiers getting trapped inside Humvees that had been damaged for whatever reason...enemy fire or being flipped.

Censors in Britain have banned a sadistic video game and an expert says that it will probably be not allowed for sale here either. A computer game that has been banned in Britain because it features "sustained and cumulative casual sadism" would probably not be allowed for sale in Australia, according to an expert. Manhunt 2 puts the player in the position of a scientist who has been subjected to a series of experiments and features extended scenes of extreme violence.

A Darpa Scramjet has hit a ludicrous speed at Woomera, Australia. Thanks Cdr Zero. Woomera (AUSTRALIA) – A scramjet fired Friday in southern Australia briefly hit speeds of ten times the speed of sound. The engine was boosted 330 miles into the air and hit 6800 miles per hour on the way down, fast enough to go from Los Angeles to New York in about 25 minutes.

Sony has promised 380 PS3 games by March 08. At Sony's 90th general shareholders meeting in Tokyo today, Kaz Hirai has made a mighty big promise. With PS3 hardware sales a little saggy, he has sworn a blood oath that there will be 380 PlayStation 3 games available by next March. More games, more sales, the thinking goes.

Valve is set to release a major update to Steam, thanks BFM. Personal Steam pages and profiles, create and join groups, schedule games with friends, review who they've played with, see how well everyone played, chat with groups, chat via voice, and more. These new community services and features can be used with all Steam games, which include new releases and classic titles from leading publishers and independent developers.




Do Not Call Register and Faxes (0 Comments) (link)
Thursday, 21-June-2007 14:43:41 (GMT +10) - by Agg


Turns out the much-hyped Do Not Call Register is pretty much a useless strawman when it comes to stopping spammers from ringing you up. As long as they use a fax machine they're immune, or so I was told by a DNCR representative today. More info and emails in this thread.




Thursday Afternoon Reviews #2 (0 Comments) (link)
Thursday, 21-June-2007 13:47:59 (GMT +10) - by Agg


Storage & Memory:
Kingston, OCZ and Super Talent USB Flash Drives on Storage.
OCZ VBoost USB Flash Drive for Windows Vista on BenchMarkReviews.
Crucial Ballistix 2GB PC2-8000 DDR2-1000 on 3DXtreme.
Corsair Survivor USB Memory Stick on Metku.

Cases & Power Supply:
Thermaltake BachVx (video review) on 3DGameMan.
Thermaltake Toughpower CableManagement 1200W on ExtremeOuterVision.
Cooler Master Real Power Pro 650W on ThinkComputers.

Networking:
Bigfoot Networks Killer NIC M1 on TechPowerUp.
U.S. Robotics Wireless MAXg ADSL2+ Networking Kit on TrustedReviews.

Misc:
VIZO Master Panel II Multi-Function 5.25" Panel on Pro-Clockers.
Vizo Master Panel II on RBMods.
XtremeMac Luna geeky clock-radio on DigitalTrends.
CardScan Executive V8 business card scanner on BIOSMag.
Samsung 275T 27-inch Wide-Screen LCD Monitor on Techgage.




Thursday Afternoon Reviews (0 Comments) (link)
Thursday, 21-June-2007 13:23:16 (GMT +10) - by Agg


Cooling:
Scythe Katana II SCKTN-2000 CPU cooler on FrostyTech.
Evercool HD-CW Cool Wheel HDD Cooler
Scythe Andy Samurai Master 6 Heatpipe CPU Cooler on PCPerspective.

Motherboards & Video Cards:
ECS AMD690GM-M2 AMD 690G AM2 board on PCStats.
Evercool HD-CW Cool Wheel HDD Cooler on OCCafe.

Input Etc:
Saitek GM3200 Gaming Mouse on XtremeComputing.
Raptor Gaming M3 mouse on DriverHeaven.
Genius Traveler 330 and 915 mice on HWZone.
Razer Pro|Type Keyboard on OCClub.
Saitek Obsidian Wireless Mouse on ThinkComputers.
Logitech G5 Laser Mouse (Revision 2) on Virtual-Hideout.
Logitech FightPad Advanced mousepad on XSReviews.
Razer DeathAdder Mouse on Modders-Inc.

Software:
Manhunt 2 game preview on Tweaktown.
Colin McRae: DiRT game on TrustedReviews.



Brad is organizing a Sydney pub crawl on the 28th of July from 5:30 PM to around 8.00 PM, possibly later. You can register your interest in the thread or confirm if you will be coming along or ask any questions which are on your mind.

Here are of the details from Brad: Ok, we'll be starting things off at the Lowenbrau, simply due to popular demand! It is an early start, yes I know, but it's a Saturday, so most people are able to come early, it also means we can get a table more easily, and lets face it, you need a feed, and a GOOD one before you hit the turps! DRINK RESPONSIBLY!

Once we have everyone/get sick of the Lowenbrau, we'll go on, and tour the Rocks/city for great watering holes. There is no set plan, as I find a night that is too structured is more oppressing than fun! Once we are all partied out, we'll wind up the night, of which I don't know when we will!



Gateway has recalled 14,000 laptop batteries, thanks Craig. The company announced today that it is recalling roughly 14,000 lithium-ion battery packs that were included in Gateway 400VTX and 450ROG Series notebooks sold between May 2003 and August 2003.

Beyond3D have interviewed Sir Eric Demers talking about R600. So it's with great pleasure that we managed to corner one (Sir) Eric Demers, architecture lead on R600 over a couple of those methods mentioned.

DiGiTaL_MoNkEY sent in another story about AMD fabrication outsourcing. AMD is struggling it keep its head above water after posting losses of $611 million and $574 million for its past two quarters. The company has also drawn criticism for its manufacturing, with recent reports that it will delay the full-volume launch of the "Barcelona" quad-core Opteron server chip from July to October.

Bit-Tech have looked at the Company of Heroes DX10 patch. More importantly, we must give kudos to Relic for taking the time to give Company of Heroes fans a graphical update for free. It's incredibly hard to take a DirectX 9.0 game and successfully port it to DirectX 10 - there are undoubtedly a lot of features that the developers had to turn down because they would have required a complete engine overhaul.

Phoroix have posted some pics of their Mountain View campus. Google wouldn't allow visitors or those involved with the LF Collaboration Summit to take photographs inside their Mountain View campus buildings, but outside was fair-game.

They also checked out the open source R500 driver. Last week the first open-source ATI R500 (Radeon X1000 series) driver had entered the world. This new driver (named the xf86-video-avivo) is very early into development, but a small set of developers have been working on reverse engineering this GPU class for the past couple of months.

Alienware is offering the purchase of their cases in barebones kits, thanks Craig. The barebones kit consists of a P2 extended ATX desktop chassis with standard Astral Blue lighting and a 700-watt power supply unit.

DigitalTrends have posted an all in one printer guide. Do you remember the days when your home office seemed cluttered with equipment? There was the printer, the copier, and the scanner — the last of which seemed to cause endless problems. But thankfully, that time is now ancient history.

The chief architect of the Sony Playstation has stepped down, thanks DiGiTaL_MoNkEY. The chief architect of Sony's PlayStation game console stepped down Tuesday as the Japanese company struggles to defend its dominance in the video game industry and revive its reputation as an electronics pioneer

He also spotted that Intel has revealed their Laptop CPU roadmap. Intel plans to launch Intel Core 2 Extreme X7800 and Celeron M 540 laptop processors on July 8th, as well as Core 2 Extreme X7900, Core 2 Duo T7250, T7800, L7700, U2200, U2100, and Celeron 550 on September 2nd.

Seagate and Samsung (translated) have matched Hitachi with 1TB drives. Months after Hitachi announced their big 3.5-inch, 1TB drive, Samsung and Seagate have finally matched that capacity by launching their own 3Gbps SATA disks. Samsung does it with efficiency, by spinning 3x 334GB platters to Hitachi's 5x 200GB platters (10 heads) or Seagate's 4 platters (8 heads) of 250GB each.




Thursday Morning Reviews #2 (0 Comments) (link)
Thursday, 21-June-2007 03:01:53 (GMT +10) - by Agg


Motherboard & CPU:
ECS NF650iSLIT-A nVIDIA nForce 650i LGA775 board on PCStats.
Sapphire Pure Innovation, MSI K9GAM2 and Asus M2NPV-VM 690G AM2 boards on DriverHeaven.
AMD's BE CPUs: More Power to Low Power on LostCircuits.
MSI P35 Platinum LGA775 board on LostCircuits.
EVGA nForce 650i SLI LGA775 board on Bit-Tech.
XFX 680i SLI LGA775 board on Bjorn3D.

Audio / Visual:
Logitech QuickCam and QuickCam Deluxe For Notebooks webcams on HWLogic.
Dell UltraSharp 2707WFP 27in LCD Display on TrustedReviews.
Apple iPod Shuffle 1GB mp3 player on TrustedReviews.
Pentax Optio A30 digicam on TrustedReviews.
Goodmans LD2661HDFVT 26in LCD TV on TrustedReviews.
Samsung DVD-HD960 DVD Player on DigitalTrends.
Olympus Underwater Cases for cameras on InsideHW.
Archos 704 WiFi Portable Media Player on TheTechLounge.
Samsung 245BW LCD Monitor on OCOnline.

Cases:
Antec Nine Hundred on ViperLair.
Cooler Master Stacker 832 on TechPowerUp.
Antec P182 on Hexus.
GMC AVC-S1 HTPC Case on DriverHeaven.
Antec P190 on Bit-Tech.
Cooler Master CM Media 280/281 on DriverHeaven.
Enermax Uber Chakra on HWLogic.
Thermaltake Soprano Dx on OCClub.
Antec P182 on ThinkComputers.




Thursday Morning Reviews (0 Comments) (link)
Thursday, 21-June-2007 02:16:45 (GMT +10) - by Agg


Portable:
Fujitsu Siemens Amilo Pro V3405 Notebook on XbitLabs.
Vantec LapCool 5 laptop cooler / stand on Modders-Inc.
Edova Innovations Xpad Notebook Heat Shield on BenchMarkReviews.
Lapworks Aluminium Desktop Stand on Virtual-Hideout.
Antec NP-100 Notebook Power Adapter on XYZComputing.
Mio DigiWalker C520t satnav on TrustedReviews.
MacBook Pro Rev 3 on T-Break.

Storage:
Corsair Flash Survivor GT 8GB USB 2.0 Flash Drive on BigBruin.
Corsair Voyager GT 4GB USB Flash Drive on Mikhailtech.
Western Digital 500GB My Book Premium ES Edition external HDD on OZHW.
Antec MX-1 Actively Cooled External Hard Drive Enclosure on Tweaknews.

Power Supply:
OCZ XStream Power Supply Series on LegionHW.
Ultra X3 1000Watt SLI Ready Modular on Tweaknews.
Tagan GuardianX Silver Power 1000W on ThinkComputers.
Cooler Master Real Power Pro 650W on Viperlair.




Wednesday Night Reviews (0 Comments) (link)
Wednesday, 20-June-2007 23:44:17 (GMT +10) - by Agg


Cooling:
CoolIT FreeZone CPU cooler on Guru3D.
Akasa Evo Blue AK-922 CPU cooler on FrostyTech.
Asus Arctic Square CPU cooler on FrostyTech.
Scythe Mine Rev.B SCMN-1100 on
Noctua NC-U6 chipset cooler on Bjorn3D.
Nexus Frizzbee HDD cooler on BurnOutPC.
NZXT Sentry Temperature Controller on OCClub.
Noctua NF-S12 1200 120mm fan on XSReviews.
Tuniq Tower 120-LFB CPU cooler on OCIA.

Memory:
High-speed DDR2 memory roundup on Hexus.
Patriot PDC22G9200ELK PC2-9200 2GB DDR2-1150 on PCStats.
OCZ DDR2 PC2-6400 Reaper (video review) on 3DGameMan.
OCZ Reaper HPC PC2-6400 and PC2-8500 2GB Memory Kits on 3DXtreme.
OCZ Reaper Heat Pipe Conduit DDR2 on HotHardware.

Video Cards:
Mid-Range Video Card 8600 Roundup on NeoSeeker.
Albatron GeForce 8600GT-256 PCI Express on PCStats.
XFX GeForce 8800 Ultra Extreme on XbitLabs.
IOGear USB 2.0 External Video Card on EverythingUSB.
Leadtek WinFast PX7600 GS TDH (video review) on 3DGameMan.
eVGA e-GeForce 7900GS KO on Techgage.
Foxconn GeForce 8600GT-256 OC560/1620 on HWZone.



Wired have posted some of the best gadgets of all time. If you consider gadgets' impact on humanity, wireless devices barely scratch the surface. How about the first color television? The first PowerBook? The first Mr. Coffee automatic drip coffeemaker, without which life as we know it would be virtually impossible?

The latest Game Informer reports are saying that Spore is "delayed indefenantly". The latest Game Informer reports that Spore has been "delayed indefinitely", but reached for comment today, Electronic Arts says that "Spore has slipped out of fiscal 08 and into fiscal 09". Either way you cut it, it means that the game we've all been waiting to play on our computers isn't coming anytime soon.

The Julie Amero porn popup case is spawning an effort to educate courts and legislators about technology. A group of security professionals, legal experts, and educators who helped former Connecticut substitute teacher Julie Amero overturn a conviction on charges of exposing her students to pornographic pop-up ads has formed a permanent organisation that aims to educate the courts and legislators about technology, crime, and digital forensics.

237 miles is the new WiFi record set by a techie in Venezuela. A Venezuelan techie apparently has set a new record for longest WiFi link. Networking guru Ermanno Pietrosemoli established a wireless connection between a PC in El Aguila, Venezuela, and one in Platillon Mountain, a distance of about 237 miles, mostly using off-the-shelf equipment and a few hacked parts.

AMD is considering getting out of the fabrication business. Speculation is building in the analyst community that AMD will attempt to further cut costs by outsourcing more—or all—of its chip making as early as 2008. One Citigroup analyst is predicting a "transformational move" that would result in AMD's lower-end CPUs being manufactured by a third party and possibly selling off part or all of its Dresden, Germany facility.

Microsoft has agreed to alter Vista to resolve a dispute with Google. San Francisco, June 20: Microsoft agreed to modify its Vista operating system to resolve Google's complaints that the program's design hurts competing search software in violation of a 2001 anti-trust settlement. The accord, reached with the US Justice Department and state anti-trust regulators, addresses complaints by Google, owner of the world's most-used internet search engine, that its desktop search program doesn't perform properly on Vista.

Youtube has announced more international versions of the site in addition to the current languages available to deepen it's presence in non English speaking nations. The popular video-sharing website YouTube has announced the launch of international services in nine languages, a fresh step by parent company Google to deepen its presence in Europe. Local language versions are now available in Britain, Brazil, France, Ireland, Italy, Japan, the Netherlands, Poland and Spain, YouTube co-founder Steve Chen told a news conference in Paris.

Microsoft has changed its mind over loosening Vista virtualization rights. Microsoft planned this week to announce that it was broadening the virtualization rights for Windows Vista, but decided at the last minute to reverse course and stick with existing limits. The software maker had briefed reporters and analysts on plans to allow the Home versions of Vista to run in virtual machines, addressing criticisms from virtualization enthusiasts and Mac users who had chafed at having to buy one of the two priciest versions of Windows in order to run Vista in a virtual machine.

Two law students are attempting to sue the Admin and 28 users of a forum for personal attacks. Two law school students filed a lawsuit against the administrator of a web site and 28 of the site's users last week for psychological and economic injury. The two plaintiffs, anonymously listed as Doe I and Doe II, are female students at Yale Law School and claim that the users of a third-party law school message board have consistently and regularly made such disparaging remarks about their characters.



Over at Dell's Ideastorm website there is an idea to promote their Ubuntu based PC's with an advertisement. Ideastorm users are able to promote or demote ideas they think are good or bad and at time of writing there is 14070 points for the idea. Dell should produce a new commercial for the Ubuntu PCs. It could tell the consumers of America why Dell has chosen to pre-install Linux on mainstream computers and hopefully promote the advantages of this new endeavor. Plus, it's likely that Dell's Linux initiative would be much more successful.

Fester spotted this article which says that under a new plan 99% of Australians will have access to fast and affordable broadband in two years time. The joint venture, known as OPEL, would contribute a further 900 million US dollars to provide broadband of at least 12 megabits per second by June 2009. "What we have announced today is a plan that will deliver to 99 percent of the Australian population very fast and affordable broadband in just two years' time," Howard said.

New Google Linux apps are coming. Google had also made an interesting splash at the first-ever Linux Foundation Collaboration Summit (which they had kindly hosted at their Mountain View campus) during a presentation by the Google Linux Client Team. What was it? Well, there are some "significant accomplishments" and other new Google desktop applications coming out this year for the Linux platform.

A study has found that on average half of inkjet ink is wasted when the cartridge is disposed, thanks Craig. A new study says that on average, more than half of the ink from inkjet cartridges is wasted when users toss them in the garbage. Why is that interesting? According to the study, users are tossing the cartridges when their printers are telling them they're out of ink, not when they necessarily are out of ink.

TrustedReviews have looked at why Apple ported Safari to the PC. My first thought was, hey Steve, the 90s called, it wants its browser war back. It seemed late in the day for Apple to decide it wanted a piece of that browser action. IE killed Netscape, then Firefox took over from IE, if not in marketshare then at least in, common sense share, which is something I've just made up.

Students are set to miss out on Vista due to department standardization on XP, thanks Cdr Zero. The NSW Department of Education and Training's said it had chosen to standardize its computing environment around a previous generation of the operating system software. NSW Education's chief information officer Stephen Wilson said that that the standardization project - which will give schools and TAFE colleges 100,000 new computers over four years - would be based on Vista's predecessor, Windows XP Professional.

Techgage have posted some Amarok tips for users of the popular Linux jukebox software, TechARP have posted a used lens buyers guide, and Hardwarezone have posted about C2D E6420 effortless overclocking.

TheTechzone have posted their final roundup of Computex. Computex Taipei maybe over but we're not done showing you all the cool stuff we saw at the biggest technology trade show in Asia. This year's event featured a lot of rain but that didn't put a damper on the show as Computex experienced record attendance and sales.

Klif sent in this page with a whole bunch of funny photochops of "environmentally friendly games" including "Need for Speed: Carbon Credit" and "Public Trana Porza 2", a bus riding simulator.



Andrew spotted these pictures of an unusual micro picture on the hologram of a Windows Vista disc. The text is in Spanish so if you cannot read Spanish here is the translated version.

Intel is readying massive multicore processors by making them easier to write software for. Researchers at Intel are working on ways to mask the intricate functionality of massive multicore chips to make it easier for computer makers and software developers to adapt to them, said Jerry Bautista, co-director of Intel's Tera-scale Computing Research Program.

Check out this informative article about the reason Australia lacks unlimited broadband plans. Thanks ojk007 for the link. Australia is the "Land Of The Wide Open Spaces". Because of the sheer distances involved, it costs an arm, leg, six puppies and your first three children per kilometer to lay cable anywhere. God's Own Earth Mate might have almost the same amount of land-mass as the USA does, but our national population is on par with that of the state of Texas.

Robert sent in this article with confessions of a former Dell sales manager giving tips and tricks for dealing with Dell. A former Dell kiosk manager writes us to share helpful tips about doing business with Dell. He has no particular problems with Dell, he just wanted to share some helpful tips for consumers looking to get the best deal.

He also spotted this Team Fortress 2 preview. Team Fortress 2 really has been in development for going on ten years, or so I was told by Valve's Robin Walker and Charlie Brown during a recent trip to the company's Bellevue, Seattle offices. Production of the long awaited game, for years presumed by many to be vaporware, never completely stopped or restarted, despite the drastic changes it has seen to its gameplay and visual style.

Certain Microsoft software running on Ubuntu under compatibility layers is identified as genuine Microsoft software, thanks mpot. I just did this for a laugh and didn't expect it to work. I went to microsoft.com using IE4Linux and tried to download Windows Defender, on Xubuntu. Of course, I was asked to do the Genuine Advantage test. I used the alternate authentication method (IE4Linux doesn't support Active X), downloaded and then ran the genuine advantage application (which took quite a while to start). It gave me a code that I pasted into the authentication box, and to my surprise it verified me and forwarded me to the download page.

Dell is ramping up their bloatware opt-out options, thanks Craig. We've expanded our opt-out offering on XPS products as well as through our Dimension desktops and Inspiron notebooks. This means when you configure a system on Dell.com, you have the option of choosing "No software pre-installed" for things like productivity software, ISP software and photo and music software. On most XPS systems, the no software options are the default choice.

An "Italian Job" Trojan is rapidly spreading to peoples machines. According to Trend Micro, tens of thousands of unaware users have already accessed compromised web pages, infecting their systems with the Trojan. The downloaded malware takes advantage of a vulnerability in so-called " iFrames " that are commonly used and exploited on websites.

OCZ has revealed a new PSU market strategy after their acquisition of PC Power and Cooling. However, this acquisition aroused a lot of questions. And these questions were caused not only by the fact that OCZ Technology and PC Power & Cooling pursue different approaches to PSU development.

Check out this cool Xbox 360 Elite triple screen setup. VRX has introduced a swank new racing sim of its own designed with a Forza Motorsports 2 theme and a trio of 37-inch Sharp Aquos 1080p LCD TVs. The frame is constructed from CNC machined polished aluminum, and envelopes the gamer by curiously including just one Sparco seat along with four Xbox 360 Elites, four copies of Forza Motorsport 2, an Xbox 360 HD DVD add-on player, camera / wireless headset, a Zune, force feedback wheel, and surround sound as well.

Today's timewaster is from Aaron with Double Wires where you need to guide the swinging stingman along.



A developer has done what courts have failed to do in that he simply asked a pirate network nicely to remove his content and they did. Organizations such as the MPAA, RIAA and IFPI spend millions of dollars enforcing copyrights by getting people fined and even jailed for file-sharing. So when a small developer sees his work pirated on the internet, what can he do about it with his tiny resources? Easy. He emails the warez group, turns on the charm and asks them nicely to leave him alone in the future - and they agree!

The Government is planning a broadband choice service consisting of a telephone line and website to help consumers choose. The Federal Government is about to launch a "one-stop shop" telephone hotline to assist consumers in choosing broadband plans. The hotline will be accompanied by a website, broadbandnow.gov.au, offering a "broadband service locator" the Government says is capable of listing the broadband options available at a given address.

Stanfords robotic car was able to pass a driving test making it one of the few robotic cars that can do so. The Stanford Racing Team's autonomous car, Junior, passed a complex driving test Thursday, making it one of the few robots in the world able to deal with the complexities of city traffic. Well, maybe small town traffic. "It drives like my grandma," exclaimed one bystander, as Junior cautiously pulled up to an intersection, turned on its blinker, waited ten seconds, and then pulled cautiously and jerkily around the curve.

Joost is working on embedded support for TV's and mobile phones. The brains behind Joost aren't content to just serve up video to PC users. The company last week began talking about their plans for world domination via embedded consumer electronics support, which would include building Joost support into televisions, if the P2P Internet TV company gets its way.

Blockbuster video has announced that it will carry Blu-Ray discs after finding that 70% of consumers preferred Blu-Ray. The next-generation DVD format favored by Sony is beating out the HD-DVD format favored by Microsoft and others. Blockbuster announced today that it will carry the Blu-ray format when it starts renting next-generation DVDs next month.

The Apple iPhone is set to have a better battery life than expected as Apple extends it only a few weeks from their planned release. Just 11 days before the official launch of the much-hyped Apple iPhone, the Mac-maker has seemingly found a way to keep the buzz machine humming with a new announcement. On Monday, Apple said its iPhone would deliver significantly longer battery life when it ships on June 29 than was originally announced when the device was unveiled in January.

With keyboards containing more bacteria than toilet seats it is interesting to know if they are dishwasher safe?. Studies show that computer keyboards have more bacteria than toilet seats. But it's hard to clean all those keys. So some people advocate an extreme solution: Throw your keyboard in your dishwasher.

NYTimes have posted an article about the life of a Chinese gold farmer in World of Warcraft. It was an hour before midnight, three hours into the night shift with nine more to go. At his workstation in a small, fluorescent-lighted office space in Nanjing, China, Li Qiwen sat shirtless and chain-smoking, gazing purposefully at the online computer game in front of him.



Robert sent in word of Blu-Ray disc rot. Numerous reports are circulating over at the AVS forums that a problem with the coating of some Blu-ray discs (now being described as "disc rot"), which produces mould-like spots, have now made Blu-ray discs unplayable for several owners. The reports have now morphed into a five page thread, with many forum members discovering spots/marks which can't be cleaned or rubbed off on Blu-ray versions of The Prestige

TechArp has posted an article about Windows Readyboost. Windows Vista brings with it new technologies designed to boost performance. One of its most interesting features is the ReadyBoost technology. Today, we will take a look at what makes it tick and what you need before you can enable it. We will also show you how to enable and set it to work best with your system.

Craig spotted this service to help you find free WiFi. Direct link to the service can be found here. WeFi makes WiFi easy. Our software makes it easy for you to find and connect to WiFi networks. With WeFi, each user contributes to the rest of the community by using the client and discovering more networks around.

The founder of Ubuntu is denying a rumored Microsoft deal. In an announcement made in a personal blog entry, Mark Shuttleworth—Ubuntu patron and benevolent dictator for life—puts an authoritative end to speculation that Canonical or the Ubuntu project could be considering a patent agreement with Microsoft.

The FBI is tackling zombie bot networks. The FBI is in the process of locating and notifying the users of one million computers controlled by hackers through automated crime networks or "botnets," officials said Friday.

If you are a player of Supreme Commander and want to get together with other Australian players of the game, their is an Australian/NZ clan. Our aim is simple, to Unite all AUS and NZ under one working system so that we can play easier. This is a vision of the future that we hope becomes a success. This is a pretty new clan so any new comers are welcome, so long as you fit the obvious criteria: + Lives within Australia/New Zealand + Enjoys playing SupCom

Todays timewaster is from Chris with this flash toy. You can change stuff with the buttons at the bottom of the screen.




Sponsor Specials (0 Comments) (link)
Monday, 18-June-2007 15:28:06 (GMT +10) - by Agg


Remember to keep an eye on our Sponsor Specials Forum if you're shopping around for a good deal. In there our many sponsors have threads, currently covering motherboards, notebooks, speakers, external hard drives, laptops, cameras, etc etc. Also a "name your price" thread and a "dutch auction" thread. Check 'em out!




Monday Morning Reviews (0 Comments) (link)
Monday, 18-June-2007 00:12:01 (GMT +10) - by Agg


Video Cards:
XFX GeForce 8800 Ultra 650M Extreme on Bit-Tech.
ASUS 8800GTX 768MB on TheTechLounge.

Cases:
Apevia X-QPack2 on HWLogic.
Antec Performance One P182 on MadShrimps.

Motherboard and CPU:
Asus P5K LGA775 board on XbitLabs.
ASUS P5B Premium Vista Edition LGA775 board on HWSecrets.
Intel Pentium E2140 & E2160 LGA775 CPUs on TechSpot.
VIA EPIA EX mini-motherboard and CPU on Tweaktown.

Portable & Prebuilt:
Psile Media Silent PC prebuilt media PC (video review) on 3DGameMan.
LG Shine KE970 Mobile Phone on Tweaktown.

Storage:
SilverStone NS312 Networkable Hard Drive Enclosure on ReviewDesk.
Kingston DataTraveler ReadyFlash on TechARP.
Corsair Flash Voyager GT on DansData.
Western Digital Caviar SE16 750GB hard drive on TechReport.

Cooling:
Vizo Igloo water cooling for CPU on GideonTech.
Thermaltake MaxOrb CPU cooler on Pro-Clockers.

Misc:
Aluminium Storage Cases for laptops and CDs on Monster-Hardware.
Dell 1720dn Laser Printer on TrustedReviews.
Apple Safari web browser on PCMech.
Linksys Wireless Media Center Extender on RBMods.
Corsair HX620W PSU on XSReviews.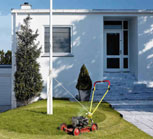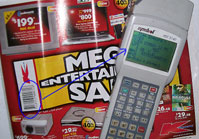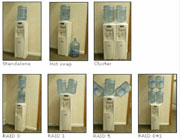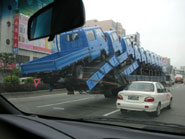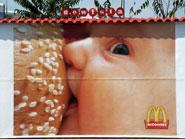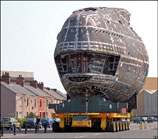 In case you're wondering about that last one, DiGiTaL_MoNkEY says it's the nose for one of the UK's new nuclear submarines.



Unsurprisingly Spore has been delayed until 2008 or perhaps even later. It's such a huge concept I wonder if we'll ever see it in the form of the original demo video.

Andypoo sends word of Skype for Linux 1.4 Beta.. and something about cucumbers. The big news of this release is the support of glibc 2.3 systems. What this means is that Skype 1.4 will now run on some older systems without upgrading the base system. This includes a fair few distributions out there, based on the feedback we received from 1.4 Alpha.

I found the Dilbert blog from Scott Adams in my wanderings. It's a bit unnerving to know that 27,000 years after I die, some goober can dig me up and start guessing what my life was like. That's why I want to be buried with a kangaroo, a piano, and a bottle of mustard. I don't want it to be too easy.

A Queensland family has lost $1.3M in a Nigerian inheritance scam recently. During the scam, which lost the Baker family between $1.3 million and $1.5 million since early 2005, Mr Baker travelled to Europe three times, where he was shown an elaborate ruse of fake government officialdom in Spain, Italy and Holland and was taken to a Spanish bank and shown a case of United States currency that was supposedly the inheritance.

NASA has cleared Atlantis to return to Earth following repairs to the heat shield. They also managed to fix the problems encountered with the ISS's computers during the mission. NASA officials said the crew was never in danger of running out of oxygen, power or essentials.

A few more people have toured factories in China: HWLogic and LegitReviews went to ECS, while Hexus toured Cooler Master's factory and ExtremeTech went to Gigabyte's, thanks Craig.

An odd one from Dan: Do you know where minimised windows go? Do you know how Windows knows where to draw an icon? I've found the answers to these, and some other, Zen computing questions. I'm not entirely sure I'm better off knowing, but if you're curious too, you can read all about it.

SiliconAngel pointed out this solar tower power station. It is Europe's first commercially operating power station using the Sun's energy this way and at the moment its operator, Solucar, proudly claims that it generates 11 Megawatts (MW) of electricity without emitting a single puff of greenhouse gas. This current figure is enough to power up to 6,000 homes. I'm sure I remember seeing a similar concept a few years ago.

HotHardware checked out Intel's V8 platform in detail. At the heart of the V8 machine were two quad-core Xeon processors, a dual-socket S5000XVN motherboard, and 4GB of RAM. No doubt a powerful system. But there was only so much Intel could convey in a 'quick and dirty' demo. To assess the true power and capabilities of V8, we'd have to gain unfettered access to the machine and put it through its paces on our own terms and with our own suite of benchmarks. And that's exactly what we've done.

From SN: BigPond® Games has joined forces with the Australian Centre for the Moving Image (ACMI) to give you the opportunity of a lifetime to turn your game idea into reality. If you have a good idea for a game, whether it's a simple, catchy puzzle or a strategic epic - tell us about it! If our expert panel judges it the best, you could see your vision realised as a hot new game. There's a swag of prizes to be won including an ACMI prize packs, Telstra Next G™ mobiles, BigPond high-speed broadband packages, BigPond Games, Music and Movie download vouchers - and much more!



Computex 2007 is over and here is the last of the highlights from the show:

Computex 2007: Corsair at TechPowerup
Computex 2007: ASRock at TechPowerup
Computex 2007: Elixir at TechPowerup
Computex 2007: Alutek at TechPowerup
Computex 2007: Girls at TechPowerup
Computex 2007: Akasa at TechPowerup
Computex 2007: A-DATA at TechPowerup
Computex Dueling Booth Babes at TheTechzone
FiringSquad Invitational at TheTechzone
$100,000NT Fatal1ty shootout at TheTechzone
Computex Taipei 2007 Aftermath at Phoronix
Computex 2007 - Asus goes all out at PCPer
Part 1 at RealWorldBenchmarks
Part 2 at RealWorldBenchmarks
Part 3 at RealWorldBenchmarks
Part 4 at RealWorldBenchmarks
Foxconn's Channel Progression at HardwareZone
Computex: MSI, Asus, VIA at HotHardware
Computex 2007: NZXT at TechPowerup
Computex 2007: Leadtek at TechPowerup
Computex 2007: Zaward at TechPowerup
Computex 2007: DFI at TechPowerup
Computex 2007: Winchip at TechPowerup
The Booth Babes at TheTechzone
Computex 2007: Biostar at TechPowerup
CoolIT chills the Radeon HD 2900XT in CrossFire at Hexus
GeIL ups the ante with 8GB DDR2 pack. Beat that! at Hexus
Jack Sparrow spotted at Computex at Hexus
ASUS Go Small With Solid State Laptop at Hexus
OCZ Get Whacky With Your Brain at Hexus
SiS will introduce new AM2/AM2+ chipsets at OCWorkBench
Power Supplies, heatsinks and DDR3 at OCWorkBench
ThermalTake has DuOrb at TweakTown
Tagan has 1300W at TweakTown
HIS moves into power supplies at TweakTown
Akasa to start making GPU coolers at TweakTown
New gaming keyboard from Genius at TweakTown
Kingston goes low latency at TweakTown
TwinMos does speakers at TweakTown
GeCube HD 2900XT OC TEC version pictured at TweakTown
Solid state disks at OCWorkBench
GSKILL DDR3 and SSD at OCWorkBench
Enermax hooks up 18 HDD with 750W PSU at OCWorkBench
Sparkle introduces GPU on back Side graphics card at OCWorkBench




Forum Happenings (0 Comments) (link)
Friday, 15-June-2007 15:49:48 (GMT +10) - by Agg


Firstly, congratulations to the winners of our "OCAU March to May Modding Competition", and thanks to slamaa for organising it all over in our Modding Forum. Thanks also to Blue Chip Warehouse for providing prizes. You can see the combined worklogs of the various entries in progress here.

So, congrats to Meddish and Jeremiah who claimed second and third place respectively, and the winner was GAM with his "IOU" mod. His new detailed worklog with many many pictures is below: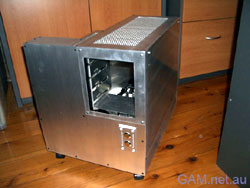 click for the winning PC!


While we're looking around, here's some more forum articles. Skootyloops has checked out the Foxconn P35A motherboard including some overclocking: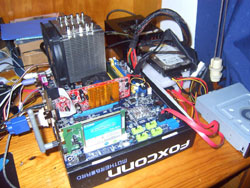 click for the thread!


Next up is windwithme, and his thoughts on the DFI LANParty NF680I LT SLI-T2R board: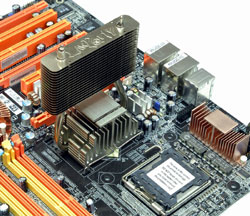 click for the thread!


And here's some more interesting forum threads:

WWM Computex Taipei 2007 Day 1 First Look (lots of pics) in Overclocking & Hardware.
Huge!! new Scythe heatsink in Overclocking & Hardware.
WWM Computex Taipei 2007 - Memory and Booth Babes (lots of pics) in Memory.
Cube Water Overclock! in Extreme Cooling.
Cathar research on the impact of tubing size on performance in Extreme Cooling.
1080p Homemade Projector in Modding.
Worklog: Cube case mod (little ghetto one) heh in Modding.
DB50XG midi breakout board (was: Need help with inductors) in Electronics.
Remote Support / Control Tool in Enterprise Computing.
MSI HD 2900 XT in Video Cards.
2900XT Mini Review in Video Cards.
You DONT need a PhysX card to get physics in games in Video Cards.
Data protection / backup on the cheap? in Storage & Backup.
FYI: Gigabyte GA-P35-DS4 + TT Big Typhoon DO FIT in Intel Hardware.
Kilogram benchmark to be changed in Science.
Vitamin B17? Apricot kernels and cancer in Science.
Tilt Shift! cool! in Photography.
The F1 Silly Season 2008 Thread in Motoring.
The GTO: VooDoo's new project in Motoring.
Show us your steaks! in Geek Food.
Gallery Of Clever/Unusual/Well Designed Business Cards in The Pub.




Friday Afternoon Reviews #2 (0 Comments) (link)
Friday, 15-June-2007 14:06:22 (GMT +10) - by Agg


Memory:
PNY D22GX93XLP-5 XLR8 Performance Edition 2GB PC2-9384 on PCStats.
Super Talent T800UX4GC5 4GB kit on XSReviews.
PNY XLR8 D22GX85XL-5 2GB PC2-8500 on PCStats.
OCZ Technology PC2-6400 System Elite 2GB Dual Channel DDR2 on BigBruin.

Storage:
Super Talent STF SM USB 2.0 4GB Flash Drive on ViperLair.
Samsung 32GB Solid State Drive on TrustedReviews.

Power Supply:
OCZ 1000W PSU Duel on HardOCP.
Cooler Master Real Power Pro 750W on PCStats.
OCZ ModXStream 780W on OCIA.
Tagan Silver Power SP-1000E 1000W on Hi-TechReviews.
ThermalTake ToughPower 1200W on XSReviews.
North Q Giant Reactor 1KW on DriverHeaven.
Cooler Master Real Power Pro 550W on Pro-Clockers.

Portable & Prebuilt:
Acer Ferrari 1005WTMi Notebook on XbitLabs.
Fujitsu P1610 Tablet PC on XYZComputing.
Evesham Prestige VP Plus desktop on TrustedReviews.
Fujitsu Siemens Lifebook P7230 notebook on TrustedReviews.
Lapworks Aluminium Desktop Stand for notebooks on OCClub.
Fujitsu Stylistic ST5112 Slate Tablet PC on OZHardware.
Asus A6Rp Notebook on XbitLabs.




Friday Afternoon Reviews (0 Comments) (link)
Friday, 15-June-2007 13:56:37 (GMT +10) - by Agg


Motherboards:
Foxconn P35A LGA775 board on HWZone.
ASUS P5K Deluxe WiFi-AP LGA775 board on TechGage.
Asus P5K Deluxe WiFi LGA775 board on NeoSeeker.

Audio / Visual:
Sanyo Xacti VPC-HD2 camcorder on DigitalTrends.
Toshiba REGZA 47WL68E 47-inch LCD TV on HWZone.
Dell UltraSharp 2707WFP monitor on BIOSMag.
Icemat Siberia In-Ear Headset on Modders-Inc.
Canon PowerShot A570 IS digicam on TrustedReviews.
Samsung SyncMaster 940UX USB monitor on XbitLabs.
Turtle Beach Montego DDL Sound Card on OCClub.
JVC Everio GZ-HD7 HDD Camcorder on DigitalTrends.

Cooling:
CoolIT Cooling Accessories Roundup on Techgage.
Rosewill RCX-Z2 Heatsink on Frostytech.
Swiftech MCW6500-T TEC (Peltier) Assisted Water Block on OCClub.
Gigabyte 3D Rocket II CPU Cooler on ThinkComputers.
Vigor Monsoon II Lite Active TEC CPU Cooling on PCPerspective.



TTGamer have an article about some options if you want to go retro gaming. Gaming may have been far more humble and simple back then than it is now, but that doesn't mean it can't hold some very vivid memories and feelings, particularly if you're going back to your childhood, which can be influenced by the most obscure of things.

TheTechLounge cover Apple's recent developer conference keynote speech by Steve Jobs. Steve Jobs covered four different topics during his keynote – Gaming, OS X 10.5 Leopard, the iPhone and Safari. I'll discuss the various announcements and separate the compelling features from the shiny new fluff.

Speaking of which, Apple have released a public beta of their Safari browser for Windows, thanks IntelInside. The fastest web browser on any platform, Safari loads pages up to 2 times faster than Internet Explorer 7 and up to 1.6 times faster than Firefox 2. Unfortunately there seem to be some security concerns about it.

Bit-Tech consider the top 5 most moddable games in recent history. You know what I'm talking about - the games that have such a thriving community that it seems they will never die. Games whose developers provided us with the tools (or we made them ourselves) to upgrade, create and change the very premise. Games that evolve.

TweakGuides have their thoughts on tweaking Ghost Recon: Advanced Warfighter 2. You can grab the demo here (1GB!) and a patch to update it here.

From Steve: There's a voting competition on at O&O Software where, if you are subscribed to their newsletter, you can win a PS3 or an Ipod Nano. Would be worth mentioning that O&O defrag is a great defrag app and has Enterprise support as well.

People are welcoming Google's recent decision to retain user search data for less time. Franco Frattini, the EU justice and home affairs commissioner, welcomed a letter sent by Google to an independent EU data protection panel earlier this week in which the company said it would raise its data privacy standards for all users.

Nenad sent in this fairly bizarre video of President Bush being embraced by a crowd in Albania. The amusing thing is that his watch seems to vanish during the hand-shaking excitement. At the first seconds you see his watch on his left hand and after 5 to 10 seconds it's lost.

HWLogic toured ECS's China facilities to see how motherboards are made. Power may be a bit strong, but consider that ECS is the #3 motherboard maker in the world. Then consider they have expanded their product line to include enthusiast motherboards, notebooks, desktops, and even a full line of graphics cards, and you'll understand my enthusiasm when I look at their progression.

More Mac stuff, with EA saying they'll produce games for Mac now, thanks Matt EA co-founder Bing Gordon said the company would in July release Mac versions of Command & Conquer 3, Battlefiled 2142, Need For Speed: Carbon and Harry Potter and the Order of the Phoenix. Madden NFL 2008 and Tiger Woods PGA Tour 2008 would hit stores beginning in August, the same day they are released for Windows. And id Software, famed for creating the iconic Doom and Quake franchises, announced its new game engine would run on Macs, in addition to the PC, Playstation 3 and Xbox 360.

Bjorn3D have an article about making a Bart PE disk. Have you ever been in a situation where you were trying to fix a friend's computer, or yours for that matter, and the PC had so much spyware that it locked up and prevented you from running any tools? Or maybe you've had a situation where you couldn't even boot into Windows because Windows was corrupt or missing a file.

If you have an ATI Radeon HD 2000 series video card, you can check out these demos from AMD that show it off. This fast paced, action packed demo exploits the power of the ATI Radeon HD 2900XT to create a rich and expansive landscape of snow, rock, and ice. From the procedural snow accumulation on the harsh terrain to the wrinkles on Ruby's brow and the physics that drive each strand of fur on Ruby's fur collar, the ATI Radeon HD 2900XT can handle it all.




Thursday Morning Reviews #2 (0 Comments) (link)
Thursday, 14-June-2007 01:14:39 (GMT +10) - by Agg


Cases:
GMC R-2 Toast on Metku.
Ultra Microfly BX6 Micro-ATX on TweakNews.
Thermaltake Eureka Aluminium on Techgage.
Sunbeam Tech UFO Cube on XSReviews.
Antec Sonata III on Bjorn3D.
Antec P-182 on Hi-TechReviews.

Portable:
Gaming Notebook Roundup on InsideHW.
ASUS G2 Gaming Notebook on HWZone.
Lenovo ThinkPad T61 Notebook on XYZComputing.
Samsung Q40 HSDPA Notebook on TrustedReviews.
Ubiquio 701 ultra-mobile PC on TrustedReviews.

Misc:
Hiper HCK-1K18A-US Black "Darkness" Alloy USB Keyboard on BenchmarkReviews.
Getting Untangled with CableOrganiser on TheTechZone.




Thursday Morning Reviews (0 Comments) (link)
Thursday, 14-June-2007 00:58:02 (GMT +10) - by Agg


Motherboards & CPU:
MSI P35 Platinium LGA775 board on Bit-Tech.
AMD Athlon X2 BE-2350 low-power AM2 CPU on HardSpell.
ECS NF650iSLIT-A LGA775 board on HWSecrets.
ASUS P5N-E SLI LGA775 board on HWSecrets.
GIGABYTE GA-MA69GM-S2H AM2 board on Tweaktown.
eVGA nForce 680i SLI LGA775 board on Techgage.
MSI P35 Neo Combo LGA775 board on HWSecrets.

Video Cards:
Inno3D GeForce 8600 GTS normal and iChill editions on Guru3D.
ASUS Extreme N8600 GTS Silent on LegionHW.
eVGA 8800 Ultra KO on Hexus.
MSI Radeon HD 2900 XT 512MB on Tweaktown.

Power Supply:
HEC Group Zephyr 650W on BigBruin.
Thermaltake Toughpower 1200W Modular on TweakTown.
Thermaltake Toughpower 1200W (video review) on 3DGameMan.
OCZ ProXstream 1000W on LegitReviews.
Thermaltake Toughpower W0133RU 1200W on Bjorn3D.
Tagan GuardianX 1000W Silver on Virtual-Hideout.
Thermaltake Toughpower 1000W Modular on ThinkComputers.




Wednesday Night Reviews (0 Comments) (link)
Wednesday, 13-June-2007 23:51:21 (GMT +10) - by Agg


Storage:
Vizo Ares HDD Enclosure on RBMods.
Corsair Flash Voyager 8GB USB drive on Phoronix.
Antec MX-1 Actively Cooled HDD Enclosure on ThinkComputers.
Corsair Flash Survivor Memory Stick on RBMods.
OCA 1GB SD Card on Virtual-Hideout.
Samsung Writemaster SH-S183A SATA DVD drive on XSReviews.

Audio / Visual:
Diamond PVR560 XtremeTV Tuner Card on OCClub.
DXG-506V Digital Camcorder / MP3 Player / Voice Recorder on DriverHeaven.
Sandisk Sansa Connect mp3 player on Digitaltrends.
ORB Audio Mod2 Home Theater System on Techgage.

Cooling:
Thermaltake V1 Heatpipe Copper AMD/INTEL CPU Cooler on Tweaknews.
Thermaltake MaxOrb CPU Cooler on HWLogic.
Thermaltake MaxOrb CPU Cooler on OCClub.
Scythe Kama Meter fan controller on DVHardware.
nMedia SVC-737CU Hydraumatic Pure Copper VGA Cooler on BenchMarkReviews.
Thermaltake V1 CPU Cooler on Pro-Clockers.




Tuesday Evening (9 Comments) (link)
Tuesday, 12-June-2007 18:44:59 (GMT +10) - by Agg


HotHardware checked out the ASUS Eee PC. Asus made quite a splash at the Computex show last week with the introduction of their Eee PC, a low cost, highly portable machine slated to compete with the OLPC project. At price points of $199 and $299 for 4GB and 8GB Solid State Flash drive-equipped models, respectively. This exclusive first-ever hands-on showcase of the machine shows the two interfaces of its Linux-based operating system as well as its modes of operation, pre-installed open source Office software, and other applications like Skype.

Dan is pondering the one laptop per child idea too. The most famous version of the idea has to be the One Laptop Per Child XO-1, which isn't _meant_ for rich Western nerds, but would suit many of us very nicely just the same. OLPCs won't be making it to retail for a while yet, but a few other manufacturers have suddenly decided to fill the gap. He also has some letters.

NordicHW are breaking more records, with 33622 in 3DMark05. Amazingly the video cards are only aircooled.

From dirtyd: Very interesting and enlightening (video) interview with a man named Brian Beckman, who worked on the maths behind the physics simulation in the game Forza. "Ever find yourself wondering about the math behind your favorite simulation game? Did you know that the motion physics of a car are much more complicated than the those of an airplane?"

XbitLabs continue their 19" LCD monitor roundup, and explain their testing methodology. This article is an explanation of methods we use to test LCD monitors. It provides a list of tested parameters with remarks on their meaning, and a description of the measuring instruments.

LegionHW reckon overclocking the Pentium E2160 is "effortless". Without having to upgrade the cooling we were easily able to push the Intel Pentium Dual-Core E2160 processor from 1.8GHz to 3.0GHz, though it was the 3.4GHz overclock that produced serious performance gains!

From druu: Motorcycle parking in Perth is a joke. This petition is not just about motorcycles and scooters, it is about both protecting the environment and our choice of transport. It has been written to appeal to car drivers as well so if you know any, see if they can sign it too. MC parking in Sydney pretty much sucks too. Remember if you're a rider or wish you were, check out our OCAU Motorcycle Club forum.

Here's a cool old-world LCD PC mod from Pulsee. It's not an English website but the pictures look great. Edit: whoops, some adult ads down the bottom of the page. Here's a better link, thankx tehxan.



Computex Day 1 at OCWorkBench
Computex Day 2 at OCWorkBench
Computex Day 3 at OCWorkBench
Computex 2007 Booth Babe Edition at Ninjalane
ZOTAC adds readout LEDs to GeForce 8600GTS. Cool or not? at Hexus
abit cranks up P35 chipset to 455MHz. Quad-core at 4550MHz at Hexus
ATP set to challenge Corsair in USB durability test at Hexus
Akasa showcases its first semi-modular PSU at Hexus
Cooling in ZALMAN LQ1000 case promises best of both worlds at Hexus
CPU and GPU coolers abound on Akasa stand at Hexus
Thermaltake Radeon HD 2900 XT cooler, big memory heatsinks & more at Hexus
FSP targets old-age pensioners, boosts BoosterX to 450W at Hexus
ECS launches P35-based Digital Home mainboard. No others planned at Hexus
Quad-PEG boards, 4.2Ghz QX6850 and much more at MSI at Hexus
Is there life on Mars? Better ask Foxconn! at Hexus
SLI or CrossFire on FOXCONN Intel-chipset boards! at Hexus
SiS672FX partner boards now available at Hexus
PLANET Internet Monitor is watching - be careful what you type at Hexus
abit incorporates WiFi and eSATA into Guru panel. PR man goes crazy at Hexus
GPS in your laptop. AzureWave to the rescue at Hexus
TWL Continued Coverage of Computex 2007 at TechwareLabs
Asus goes memory slot free at TweakTown
Asus Xonar U1 at TweakTown
Two new internet radio's from Asus at TweakTown
MSI shows AMD 790X chipset board at TweakTown
Foxconn goes SideShow crazy at TweakTown
Sparkle has onboard temperature LED's at TweakTown
PowerColor passive HD 2600/2400 Pro at TweakTown
Shuttle X38 board pictured at TweakTown
Asus Eee PC at TweakTown
AMD Reveals Quad-Core Barcelona Details at TweakTown
Thermaltake displays 2000-watt PSU at TweakTown
Battle of the booth babes at TweakTown
GeCube demos dual Radeon HD 2600 XT at TweakTown
ABIT take X6800 CPU to 5GHz at TweakTown
More booth babe photos at TweakTown



NYT report on the world's youngest professional gamer. Victor weighs 56 pounds and likes to watch SpongeBob SquarePants at his home here on Long Island. He celebrated his 9th birthday last month with a trip to a carnival and a vanilla cake. He gets above-average marks in the third grade, where he recently drew a dragon for art class.

From mjcrow: Don't think this has been on the news page before, but Steam and ATI are giving away Free copies of Half Life 2 Lost Coast and Deathmatch to anyone who has or creates a Steam account and has an ATI graphics card installed in their system. More info here.

HardSpell have compared 15 video cards in DIRT: Colin McRae Off-Road. Not the best english but the pictures tell the story anyway.

From Christian: Hot on the heels of Pico-ITX, VIA are out to shrink their ITX form-factor even further with the announcement of Mobile-ITX at Computex 2007. Mobile-ITX dimensions are 7.5cm x 4.5cm compared to Pico-ITX at 10cm x 7.2cm . EPIACENTER.com have pictures and video coverage of a prototype device.

Shacknews have more Crysis movies for us to drool over. Two brief new Crysis movies have been released, showing off the visual differences between the DirectX9 and DirectX10 builds of the game. One clip features an Alien Hunter, the second movie takes place in the jungle.

From edj: Came across this the just this afternoon and I've been blown away by how fast and easy it is to use. It's utterly amazing. The main jist of it is you can type in the name of a place, this thing will go grab all photos it can find about that place, make a 3d map of the actual area and apply those photos to it ready for browsing - and bits of the photos that match other photos become links. Youtube video is here. And the most amazing thing is that you can actually USE it. Link to the online tech demo is here.



Computex in Taiwan is still going on, here is some of the continuing coverage of the show:

Computex Taipei 2007 Day 3 at Phoronix
Computex Taipei 2007 Day 4 at Phoronix
Computex Taipei 2007 - Part 6 at HardwareZone
Computex Taipei 2007 - Part 7 at HardwareZone
Computex Taipei 2007 - Part 8 at HardwareZone
Computex Taipei 2007 - Part 9 at HardwareZone
Computex Taipei 2007 - Part 10 at HardwareZone
XPCs get new chassis and an OASIS at Bit-Tech
MSI gaming laptops with overclocking at Bit-Tech
New Scythe and Thermaltake coolers at Bit-Tech
Intel Turbo Memory for desktops? at Bit-Tech
Asus soundcard launches, gets name at Bit-Tech
Antec makes new cases, PSUs at Bit-Tech
HIS has AGP Radeon HD 2600 XT at Bit-Tech
HIS enters PSU market at Bit-Tech
AMD's RD790 chipset pictured at Bit-Tech
Computex 2007 Day 3 Coverage at NinjaLane
Computex 2007 Day 4 Coverage at NinjaLane
Day 2 Show Coverage at LegitReviews
UMPCs and more from Computex at PCPer
Memory and storage technologies at PCPer
Computex 2007 Coverage at HardwareLogic
COMPUTEX 2007 Spotlight - NZXT at FutureLooks
TWL Continued Coverage of Computex 2007 at TechwareLabs
AMD's new DTX form factor at TechReport
X38 and RD790 chipsets at TechReport
X38 Express-based motherboard at TechReport
Antec is showing a slew of new cases at TechReport
DFI has a couple of LANParty boards at TechReport
Intel has officially announced its 3-Series chipset at TechReport
Abit will adopt the X38 chipset at TechReport
Thermalright dabbles in enclosures that pipe heat directly at TechReport
XFX unveils a new Fatal1ty-branded GeForce 8600 GT at TechReport



P35 supports PCI-Express 2.0 at Bit-Tech
Gigabyte's X38 boards look promising at Bit-Tech
ThermalRight demos heatsink chassis at Bit-Tech
Kingston already has DDR3 SO-DIMMs at Bit-Tech
Corsair breaks 2GHz barrier with DDR3 at Bit-Tech
Intel's X38 "BoneTrail" mobo pictured at Bit-Tech
When will we have enough Wattage? at Bit-Tech
Abit MAXes out its IX38 at Bit-Tech
TeamGroup makes fast(er) memory at Bit-Tech
Tubes are back & custom XPCs crop up at Bit-Tech
NanoBook UMD notebook at TechReport
Mobile Internet Device prototypes at TechReport
Corsair has cranked DDR3 memory up to 2000MHz at TechReport
Gigabyte motherboard durability features at TechReport
SilverStone's Grandia GD02 a sure-fire HTPC hit at Hexus
Sparkle GeForce 8500 outfitted with PCI interface (yes; old PCI) at Hexus
iEi's 2560x2048 panel makes Dell 3007WFP wince at Hexus
Cooler Master's 1250W PSU unfazed by quad-SLI and 6-core CPU setup at Hexus
Cooler Master's Sphere heatsink blows away the competition at Hexus
Lian-Li liberally sprinkles PC60 chassis with lots of expensive copper at Hexus
Lian-Li to release huge new chassis for EATX mobos at Hexus
Transcend those memory and portable storage barriers at Hexus
Only DDR3 SODIMM at the show? at Hexus
OCZ shows off water proof USB drive at Tweaktown
Galaxy has 8600 and 8500 GE at Tweaktown
Seasonic S12 II with solid capacitors at Tweaktown
In Win got stylish case for the ladies at Tweaktown
Leadtek has Leviathan SLI at Tweaktown
Scythe goes silly with 30cm CPU cooling at Tweaktown
Winchip enters memory market with bang at Tweaktown
Final booth babes for Computex 2007 at Tweaktown
Thermalright water cool Xbox 360 and PS3 at Tweaktown
MSI Luxium T -- External Graphics at Tweaktown




Sunday Evening Reviews (0 Comments) (link)
Sunday, 10-June-2007 18:51:29 (GMT +10) - by Agg


Video Cards:
Swiftech and Danger Den Water Cooling for Geforce 8800 on MadShrimps.
HIS Overclocked Radeon X1300 XT on HWSecrets.

Portable:
Genius MaxFire Pandora & Pandora Pro on InsideHW.
MSI GX600 Turbo Notebook on TheTechZone.
Toshiba Portégé G500 smartphone on TrustedReviews.

Audio / Visual:
Dell UltraSharp 2707WFP 27-inch Widescreen LCD monitor on Techgage.
ViewSonic VX2435wm 24in LCD monitor on TrustedReviews.
Logitech Harmony 890 Pro Advanced Universal Remote on BenchmarkReviews.
Dell UltraSharp 2707WFP 27" LCD monitor on TheTechLounge.
Pioneer Elite Pro 1140HD Plasma TV (video review) on DigitalTrends.
Panasonic PT-AE1000E 1080p Projector on TrustedReviews.
Stanton T.90 USB Turntable on DigitalTrends.
Sony Cyber-Shot DSC-T100 digicam on TrustedReviews.
Dell UltraSharp 3007WFP-HC on BIOSMag.

Misc:
Intel 8 Core Xeon V8 platform on DriverHeaven.
AMD Athlon X2 BE-2350 AM2 CPU on TechReport.
Soyo TechAID motherboard diagnostic card on OCIA.
BestFeel VisRa PS, VisLa PS, and VisFa Gaming Mousepads on ThinkComputers.
DigiMate III Digital Wallet HDD enclosure and card reader on ThinkComputers.



Oldiedaman went down to check out the beached coal ship with his camera and took some really great photos. Here are a couple from his thread in The Gallery.



Click on any of the images to go to the thread.






Saturday Evening Reviews #2 (0 Comments) (link)
Saturday, 9-June-2007 18:50:12 (GMT +10) - by Agg


Motherboards:
ECS AMD690GM-M2 AM2 board on PCStats.
ECS PN2 SLI2+ Extreme LGA775 board on HWSecrets.
MSI P35 Platinum LGA775 board on HotHardware.
DFI Lanparty UT NF680i LT SLI-T2R LGA775 board on OCClub.
ASUS Striker Extreme LGA775 board on NeoSeeker.
ASRock Conroe 1333-DVI/H on LegitReviews.
XFX 650i Ultra LGA775 board on Bjorn3D.
Foxconn 975X7AB-8EKRS2H LGA775 board on OZHW.
Albatron nForce 680i SLI LGA775 board on Guru3D.

Storage:
Fujitsu 120Gb 2.5" SATA Notebook Hard Drive installation on CPU3D.
LaCie Rugged HDD enclosure on InsideHW.
Pioneer BDR-101ABK Blu-Ray Burner on XbitLabs.
Vizo Ares Internal SATA Mobile Rack on Pro-Clockers.
Thecus N5200 NAS Server network storage on Virtual-Hideout.

Power Supply:
Tagan Silver Power SP-1000E on Bjorn3D.
Antec TPQ-850 TruePower Quattro 850W on ExtremeOuterVision.
OCZ StealthXStream 600W on OCIA.
GlacialTech GP-PS550BP 550W on RBMods.
OCZ ModXStream 780W on Pro-Clockers.
CoolerMaster Real Power Pro 750W on OCClub.




Saturday Evening Reviews (0 Comments) (link)
Saturday, 9-June-2007 18:36:49 (GMT +10) - by Agg


Cases:
Revoltec Zirconium on Bit-Tech.
Antec Sonata III (video review) on 3DGameMan.
NZXT Duet HTPC case on LegionHW.
NZXT Duet on XSReviews.
Tagan A+ Black Pearl Full Tower on Techgage.
NZXT Hush on OCCafe.
NZXT Hush (video review) on 3DGameMan.
Antec P182 on 3DGameMan.
Antec P182 on TechGage.
Cooler Master CM Media 280/281 HTPC case on PCApex.
nMEDIAPC HTPC 500SA on BigBruin.
Apevia X-QPACK2 mATX case on ThinkComputers.

Cooling:
Evercool HPFA-10025 CPU cooler on OCOnline.
HIPER HIPERFLOW 80 and 120mm Fans on ViperLair.
Titan TTC-G4TZ Aluminum Notebook Cooler on Virtual-Hideout.
Cooljag Falcon 92-AL CPU cooler on Tweaknews.
Arctic Cooling Accelero S2 video card cooler on Bjorn3D.

Memory:
Patriot PDC22G9200ELK PC2-9200 2GB DDR2-1150 on PCStats.
GeIL Ultra PC5300 CAS3, Ultra PC6400 CAS4 and Ultra Plus PC6400 CAS3 on GeILUnleashed (hmm).
Crucial Ballistix Tracer 2GB PC2-8500 on Aselabs.
Patriot Extreme Performance PC2-9200 on HWLogic.
OCZ DDR2 PC2-6400 SLI-Ready 2GB Kit on DriverHeaven.




Saturday Afternoon (5 Comments) (link)
Saturday, 9-June-2007 16:30:26 (GMT +10) - by Agg


If you've been keeping an eye on the 2007 Motorsport Calendar in our Wiki, you might have noticed the Canadian F1 Grand Prix is on in Montreal this weekend. There's a thread here with all the pre-race info from spoon69, our Formula 1 reporter. So what, I hear you say? Well, AMD's involvement with the Ferrari F1 team extends to unveiling new processors at the Grand Prix. Specifically, their quad-core Phenom desktop units.

The Space Shuttle Atlantis has launched successfully overnight, on a mission that was delayed for several months due to hail damage. Mission STS-117 is the Space Shuttle Program's 21st mission to the International Space Station. Rick Sturckow will command the mission and Lee Archambault will serve as Atlantis' pilot. Mission Specialists Patrick Forrester, James Reilly, Steven Swanson, John Olivas and Flight Engineer Clayton Anderson round out the crew to deliver the S3/S4 starboard truss segments, batteries and another pair of solar arrays to the space station.

Mpot spotted this amusing twist on the old ATM running windows trick. Here's a ghetto cooling mod on that site too.

If you enjoy playing with your Wii, be careful you don't develop Wiiitis, thanks Sniper. The patient to suffer the episode of Wiiitis also happens to be the doctor that diagnosed his own condition, Dr. Julio Bonis, who wrote to the New England Journal of Medicine (100-word abstract) to report the condition and its new name.

Craig spotted some 250GB platters from Seagate. Touting the second-generation of perpendicular magnetic recording technology, the newest Barracuda 7200.10 stretches areal density limits by stuffing 180Gb per square inch, and also manages to "set new benchmarks" for power consumption, acoustics, and performance.

ArsTechnica checked out a few anti-virus packages. The test looked at 17 different products, including offerings from Symantec, McAfee, AVG, Kaspersky, and Microsoft, and tested how well releases dated February 2 (with no updates) fared against a swath of new malware—viruses, scripts, trojans, and other nasties—that were discovered between February 2 and May 2.

Shaun wants to remind everyone about the plight of internet radio. The future of Internet radio is in immediate danger. Royalty rates for webcasters have been drastically increased by a recent ruling and are due to go into effect on July 15 (retroactive to Jan 1, 2006!). If the increased rates remain unchanged, the majority of webcasters will go bankrupt and silent on this date.



Well here I am doing the news on dialup waiting for my ADSL2+ to be installed. Go go dialup power!

In local non tech news, a rather large coal ship has run aground off Newcastle, luckily though nobody was hurt. Check out that thread for some really cool pictures of it.

Divx pro is available for free for a limited time.

Harvard has given Bill Gates an honourary law degree all these years after he dropped out. Bill Gates, who dropped out of Harvard in his junior year before co-founding Microsoft and going on to become the world's richest person, stopped off at his former stomping grounds to collect an honorary law degree. "We recognise the most illustrious member of the Harvard College class of 1977 never to have graduated from Harvard," said Harvard University Provost Steven Hyman.

Security researching is no easy job as found out by CNet who interviewed one. Last year he made a name for himself by making public an exploit for printing airline boarding passes, much to the dismay of the Federal Aviation Administration, the Transportation Security Administration and the Department of Homeland Security. He then went on to expose a phishing scam at Indiana University and a man-in-the-middle attack which made use of the Bank of America key site authentication system.

Researchers have mananged to power a 60W light globe wirelessly from a power source several meters away. To do this, two copper coils are constructed so that they have the same resonant frequency—note that this requires hand-tuning one coil to match the other. The two coils couple resonantly, which means that one coil acts as energy storage for the other, and they simply pass the energy back and forth between each other. This makes the transfer quite efficient over distances of a couple of meters.

A company is showing off some wooden PC peripherals which I think is supprisingly attractive. ARUBENI INFOTEC presented a variety of wooden-made pc peripherals such as keyboard, USB memory, card reader, and USB hub.

According to sources 3 million iPhones will be available at launch later this month. BusinessWeek believes Apple will be selling $10 billion worth of iPhones a year by 2009. As a point of reference, financial analysts say sales of the iPod are expected to come in at around $11 billion for 2008. BusinessWeek cites sources saying Apple will have 3 million iPhones ready for sale on opening day.

Julie Amero, the substitute teacher who faced a jail sentence over porn popups in a classroom is getting a new trial. A new trial has been ordered in a case that became an internet cause celebre. It involves substitute teacher Julie Amero who faced a 40-year jail sentence for allegedly letting school children view pornography on a class computer. The case generated huge interest online as bloggers and security experts challenged the way the trial of Ms Amero was being handled.

Todays timewaster is from Mark with iSketch, an online sketching game.



Here is some of the continuing coverage from the 2007 Computex trade show in Taiwan:

Computex 2007 Day 2 at Ninjalane
Computex 2007 - Cases, Cooling and Power Supplies at PCPer
Computex 2007: Scythe at TechPowerup
Computex 2007: GeIL at TechPowerup
Computex 2007 - Day 1 Show Coverage at LegitReviews
Computex Taipei 2007 Day 2 at Phoronix
Sapphire Unleashes Dual HD 2600 XT at TrustedReviews
Computex 2007: OCZ at TrustedReviews
Computex 2007: UEFI Not On The Horizon at TrustedReviews
Computex Taipei 2007 - Part 3 at HardwareZone
Computex Taipei 2007 - Part 4 at HardwareZone
Computex Taipei 2007 - Part 5 at HardwareZone
Gigabyte U60 UMPC looks promising at TweakTown
Shuttle does X38 in SFF at TweakTown
ASUS shows off RD790 M3A32-MVP Deluxe at TweakTown
A Selection of WM6 Phones at TweakTown
More Eten Glofiish X800 info at TweakTown
Booth Babe photos – everyone's favorite at TweakTown
Intel Robson tech demonstrated at TweakTown
Gigabyte moves eSATA to back panel at TweakTown
Intel X38 motherboards galore! at TweakTown
MSI has the biggest graphic card at TweakTown
Intel press conference at TweakTown
GeCUBE D26XT2-F5 in the wild at Hexus
From the files of 'What have they been smoking? at Hexus
FOXCONN P35 mainboards pack in the features at Hexus
Fancy 2GB of DDR3? It's on the ASUS P5K3 Premium at Hexus
Screwless and finished in 10 seconds... not me, the drive! at Hexus
DreamNovia challenges the FlyBook at Hexus
Cooler Master Cosmos - One step closer to production at Hexus
Something for the ladies? at Hexus
Sparkle loses plot and mounts GeForce 8500 GPU on wrong side? at Hexus
A plain silly look at some of the comings and goings at COMPUTEX 2007 at Hexus
OCZ is showing off its "mind control" gaming input device at TechReport
Nvidia discusses Intel's entrance into the GPU arena at TechReport
Asus has a little of everything, including a budget Eee PC notebook at TechReport
Cooler Master dips into quiet enclosures at TechReport




Thursday Afternoon (3 Comments) (link)
Thursday, 7-June-2007 14:39:17 (GMT +10) - by Agg


There's been another breakthrough with quantum entanglement. "We think Star Trek is really very good science fiction but I'm afraid teleporting people is not possible with current technology. But we could use some scheme to teleport information."

IGN report on the movie Stolen Life, an Australian machinima film screening at the Sydney Film Festival. I've always been really interested in science fiction - and robots in particular. When I was deciding on my next project to do, I knew I wanted to keep it simple. Most science fiction is set in far-off galaxies and I was very interested to see what entertaining science fiction I could do within our own solar system.

Intel are showing off their 4-core 45nm Penryn CPUs at Computex.. spy pics on HotHardware and benchmarks on LegitReviews. With a pair of 3GHz Penryn processors locked and loaded in the V8 machine, Intel set off to show the raw power of their upcoming processors.

If astronomy is your thing, Sniper says you should check out Stellarium. Stellarium is a free open source planetarium for your computer. It shows a realistic sky in 3D, just like what you see with the naked eye, binoculars or a telescope. It is being used in planetarium projectors. Just set your coordinates and go.

From Infirmus: A young girl (named Madeleine McCann) was snatched from her hotel room in Portugal and has been missing for a month or so. Her parents have started an world wide online campaign to try and find her. They believe she was taken out of the country. She has a distinctive marking on one of her eyes. Please see the photos and information on the website.

If you're a P-plater in the Penrith area you may be eligible to earn some bucks doing a survey thing, thanks Supreme_101.

LegionHW checked out Intel Conroe Cache Performance. This is because Intel has not only created a range of processors that operate at different frequencies, they also feature different front side bus speeds and L2 cache capacities. Today we are going to compare the 1MB, 2MB and 4MB L2 cache processors at the same frequency using the same front side bus.

If you fancy yourself as a games designer and you live on the Gold Coast, you should enter this competition. The 2007 GDCN Game Competition is a collaborative, international creative activity whereby participating GDCN member cities Dundee, Scotland, Chuncheon, South Korea, and Gold Coast, Australia provide a game industry related, skills based competition for the benefit of their residents and citizens. Entries close at the end of the month.

From Tarrith: Just a little something about the electric bike that was posted on the main site. Heres a bloke that did a home mod in Sydney :D And something about interesting batteries made by the University of New South Wales.

Jastormont spotted an article called The Google Problem on Microsoft-Watch. Google performs its search and search keyword magic mostly around information produced by others. The company's success derives from the good works of others. Google is like the middleman of the Web, the car salesman—or, more aptly stated, the financial broker. Google doesn't produce the information, just another—and arguably better—means of consuming the information.

Another contest! This time it's on Tweaktown, who are giving away a sealed copy of Command and Conquer 3. You just have to email them the answer to a question.



The Computex trade show in Taipei started yesterday and will be going for another few days. There has been a lot of interesting things being shown there, here are a few:

Corsair 2000MHz DDR3 Memory at Legitreviews
OCZ Technology at TheTechzone
SiS showcases ITX, DDR3-1333 module, 672/968 boards at OCWorkbench
OCZ Technology at Futurelooks
PQI at Techpowerup
Intel, Kingston, Foxconn, FIC, Gigabyte at HotHardware
Computex Taipei 2007 Day 1 at Phoronix
Sapphire shows off dual HD 2600 XT at Bit-Tech
Biostar has GeForce 7050 mobo at Bit-Tech
Intel X38 chipset has IHS at Bit-Tech
Foxconn, maker of desirable PC cases? at Bit-Tech
Shuttle gets glamorous at Bit-Tech
OCZ readies 1333MHz LL DDR3 & Firefly at Bit-Tech
Abit OCs Core 2 Quad to 4.64GHz at Bit-Tech
Gigabyte anticipates quad CrossFire at Bit-Tech
Asus mobo with heatpiped memory at Bit-Tech
Computex 2007: MACS & Casetek at TechPowerup
Computex 2007: Pre Show Tour at Bit-Tech
Computex 2007: Introduction at TechPowerup
Computex Taipei 2007: The Girls at Phoronix
Computex 2007 Day One @ Ninjalane at Ninjalane
Computex Taipei 2007 - Part 1 at Hardwarezone
Computex Taipei 2007 - Part 2 at Hardwarezone
A-DATA gets funky with water cooled RAM at Tweaktown
Beat Fatal1ty and win $100,000 NTD at Tweaktown
TEAM has DDR-3 at 2000MHz dual channel at Tweaktown
AMD RD790 on display at Tweaktown
XFX launches passive overclocked 8600 GT at Tweaktown
AMD Press Conference part 2 at Tweaktown
AMD Press Conference part 1 at Tweaktown
Core 2 Duo at 5.44GHz LN2 cooled at Tweaktown
Computex kicked off with big Media Party at Tweaktown
Albatron mini-ITX and DTX boards at Tweaktown
Computex day 0 at Tweaktown
-100 degrees Celsius at Computex Taipei at Tweaktown




Wednesday Afternoon Reviews (5 Comments) (link)
Wednesday, 6-June-2007 13:18:17 (GMT +10) - by Agg


Motherboard & CPU:
AMD Athlon X2 BE-2350 and BE-2300 Processors on HotHardware.
AMD Athlon X2 BE-2350 Processor on PCPerspective.
AMD Athlon X2 BE-2350 45W CPU on ViperLair.
Asus P5B Premium VISTA Edition LGA775 board on OCNZ.
AMD 65nm 5000+ AM2 CPU on NeoSeeker.

Portable:
Samsung Q1 Ultra mobile PC on XYZComputing.
Sony VAIO VGN-FZ11L laptop on TrustedReviews.

Cooling:
Thermaltake TMG ND1 Graphics Cooler on LegitReviews.
MNPCTech 120mm Blowhole Kit on Modders-Inc.
Thermaltake iXoft Passive Notebook Cooling Pad on TweakNews.

Audio / Visual:
Creative Xmod Wireless Music System on HWZone.
Fujifilm FinePix F40fd digicam on TrustedReviews.
Canon HV20 DV cam on DigitalTrends.

Power Supply:
Cooler Master Real Power Pro 750W on PCStats.
ePower EP-1200P10-T2 1200W Tiger Series XLR-Type on ExtremeOuterVision.

Memory & Storage:
Two DDR2 Xtreem Memory Kits from Team Group Inc on XbitLabs.
SimpleTech Pininfarina 500GB External Hard Drive on EverythingUSB.
Western Digital Raptor X 150GB Hard Drive (video review) on 3DGameMan.
Silverstone MS04 External 3.5" HDD Enclosure on Virtual-Hideout.
Seagate 160 GB FreeAgent Go external hard drive on OCClub.

Cases:
Thermaltake Soprano DX on XbitLabs.
Gigabyte 3D Aurora 570 on Techgage.

Misc:
XFX 8800 Ultra XXX video card on Bjorn3D.
Logitech MX mouse on Geekxtreme.



Intel has updated their Fortran and C++ compilers to allow easier utilization of multi core processors. Intel has announced major updates for its C++ and Fortran tools, updates that are aimed at making it easier for programmers to exploit thread-level and data-level parallelism in multicore processors. On the data parallelism side, the Intel C++ Compiler and Fortran Professional Editions both sport improved auto-vectorization features that can target Intel's new SSE4 extensions.

CNet have posted an article about the people behind the DARPA robotic car race. Pedestrians' incredulity aside, there are 53 teams working on autonomous vehicles that see the Urban Challenge as anything but a joke. The month of June is crucial for contestants because DARPA is making the rounds for so-called site visits, prequalification meetings in which the military's research and development arm will evaluate each team's viability to compete.

An ABS report is saying that our usage of high speed broadband (>1.5Mbps) is increasing rapidly and Dialup usage is decreasing. The Australian Bureau of Statistics' latest Internet Activity Survey shows a 43 percent increase in the number of broadband services with bandwidth higher than 1.5Mbps since September, a 21 percent increase in download volumes and a 16 percent decline in dial up numbers.

Apple has released new Macbook Pro notebook computers with faster processors running on Intel's Santa Rosa chipset. As expected, Apple today announced new MacBook Pros – less than a week before the start of their Worldwide Developer Conference (WWDC) which kicks off in San Francisco next week.

Thermalright are making heat pipe based cases which basically turns the entire case into a heatsink. The first one, the HSC-100, is in tower format, while the latter is a desktop case. Both are essentially giant heatsinks connecting the processor to fins across the case surface via multiple heat pipes. This form of cooling is efficient enough to remove the need for a fan to cool the processor. Nonetheless, system temperatures should be higher than with a standard fan-cooled setup setup—unless you crank the AC up, Thermalright says.

Intel's new 975X replacement chipset, the X38 is surfacing. New to the Intel X38 Express is support for dual full-speed PCIe 2.0 x16 slots. The dual PCIe 2.0 slots are compatible with AMD's CrossFire technology for multi-GPU graphics processing. Motherboard manufacturers are also free to equip Intel X38 Express based boards with a third physical PCIe 2.0 x16 for triple-play physics.

Bit-Tech have posted an article about how to make your own Linux server. After showing that one of the known pitfalls of Linux isn't as bad as most expected, it's about time to get things into gear and show one of the strengths of Linux. It's a known fact that Linux (or any other flavour of 'Nix) is a great OS to run on that low power, the-day-before-yesterday's-generation hardware.

Craig sent in a couple of articles about the 30 year anniversary of Apple Computer which started selling their first practical personal computer (Apple II) on July the 5th 1977. Apple is older than probably half the people reading this post. My very first computer experience in about 1982 was on an Apple II. Even when I finished my secondary education in 1993 my school still ran Apple II e's, despite the growth of the DOS/ PC market at the time.

AMD have announced processor pricecuts which were expected some time last week.



There's been a lot of news coverage of a new Australian Monopoly game this week. Apparently there was an online vote to see which Australian locations got onto the game board, but the first I heard about it was when the results were announced. Anyhoo, it turns out that South Australia did particularly well, scoring nearly half of the total votes, and Adelaide itself scoring 22.95% of the nearly 17 million votes cast. Wait a second, 17 million votes is a pretty good voter turnout for a country of ~20M people! Looks like the geek community strikes again. :) I don't really care which locations won, but future organisers of online polls might want to consider filtering multiple votes from the same IP address, with one guy in that thread claiming to have cast 110,000 votes by himself!




Interesting Forum Threads (2 Comments) (link)
Tuesday, 5-June-2007 22:05:50 (GMT +10) - by Agg


A couple of interesting things, namely Haillion's review of the Cooler Master AquaGate Mini R120 and MadHatter's spooky but fascinating exploration of a jungle compound.. like something out of Far Cry: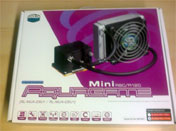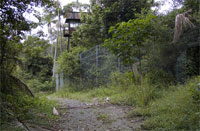 click each pic for thread


and here's a few more current threads:
MS Gives Xandros Linux Users Patent Protection in Other Operating Systems.
Best way to setup Multiple AP's in a school with Domain Logins in Networking & Internet.
WoW First Timer in Games.
IT Admins abuse of power in Current Events.
OCAU Group Project: supercharged pulsar! in Motoring.
2007 Snow Season in Lifestyle.
Top Gear - Shoot 1 in Photography.
Falling Cards in Photography.
My budgie dumped me for another bird in Pets & Animals.
Vintage photos of Brisbane in The Pub.
FHM Top 100 in The Pub.



Here is even more great photography coming from our Photography Forum. Click each picture to go to its corresponding thread in The Gallery.






Remember, if you have some nice photography or have seen some, make a thread in The Gallery and send the link to news@overclockers.com.au or post in the News submission thread to get our attention.




Tuesday Afternoon (2 Comments) (link)
Tuesday, 5-June-2007 15:58:32 (GMT +10) - by Agg


NYT have more info about Google's Street View and the privacy concerns it's generating. In case you missed it, it's a new feature of Google Maps that includes street-level images taken by a vehicle driving up and down streets in various American cities. Here's one of the vehicles involved (the other is apparently this van). Wired have more interesting photos from the service.

Genesis sent in this breakthrough in room-temperature superconductors. Taillefer predicted the discovery would lead to room-temperature superconductors within 10 years, triggering a technological revolution similar to the invention of the transistor.

Cooler Master are celebrating their 15th birthday with a new website and some giveaways.

We haven't heard about the Phantom games console for a while.. turns out the company is still going, but still, no sign of the console. It didn't help that the company failed to produce said console; five years later, that dream is dead, but the company still lives on, hawking a hinged "lapboard" complete with keyboard, mouse, and hard surface. Actually, the lapboard doesn't exist, either.

Anandtech have published their take on the "Radeon HD 2900 XT lacks UVD (Universal Video Decode) hardware" story. To recap, the situation is as follows. A huge number of press and channel partners were given the impression by AMD that their R600 GPU used to build the new Radeon HD 2900 XT contained UVD hardware. AMD's press materials are incredibly vague about the issue: they never explicitly state that the HD 2900 XT does or does not physically have UVD hardware. They do list R600 as having AVIVO HD, which they explained includes GPU offload of the entire video decode pipeline in their press materials.

Akihabaranews spent 3 days with the Fujitsu FMV-U8240 ultra-mobile PC, thanks Craig. Well, when it comes to the design, the U8240 certainly is not as "sexy" as a Vaio UX and this will bother those choose regarding the looks...now...if you mention ergonomics, usability and processing power there is an italian word for it: BRAVO!

If you're a Firefox user, you might want to upgrade ASAP. Dailytech have a bit more info on the security issue.

LegitReviews consider ATI vs NVIDIA in Company of Heroes (DirectX 10). This past week THQ Inc. released a patch adding Microsoft DirectX 10 support to PC game title Company of Heroes. This makes Company of Heroes is the first commercially available DirectX 10 Windows PC game and we have been busy benchmarking it over the last couple days to bring you some performance numbers on the latest and greatest DX10 video cards from both ATI and NVIDIA.




Tuesday Afternoon Reviews #2 (0 Comments) (link)
Tuesday, 5-June-2007 14:17:46 (GMT +10) - by Agg


Motherboards:
ASUS P5K3 Deluxe Wifi-AP LGA775 board on Techgage.
Foxconn P35A (Intel P35 + ICH9) on HWZone.
Biostar TA690G AM2 board on InsideHW.

Input Etc:
Steelpad QcK Heavy Gaming Mousepad on ThinkComputers.
QPAD UC mousepad on Modders-Inc.
Good Work Systems Fragpedal Classic on Bit-Tech.

Power Supply:
Thermaltake Toughpower 1200W PSU on PCPerspective.
Thermaltake Purepower RX 500W on RBMods.

Memory:
Crucial Ballistix 2GB PC2-8500 on Bjorn3D.
OCZ PC2-6400 Reaper Enhanced Bandwidth DDR2 on OCIA.
OCZ PC2-9200 Reaper HPC Edition on Tweaktown.
Kingston HyperX DDR3-1066 on OCWorkbench.
GEIL DDR3-1066 CAS 6 on OCWorkbench.

Portable:
Dell XPS m1330 performance ultraportable preview info on Engadget, thanks Craig.
HP Pavilion HDX Entertainment Notebook on HWZone.
Asus G2 Gaming Notebook Series on XbitLabs.
Lenovo Thinkpad X61 and X61s laptops on XYZComputing.

Misc:
Netgear RangeMax NEXT WNR854T wireless broadband router with gigabit switch on BIOSMag.
Thermaltake V1 CPU cooler on OCClub.




Tuesday Afternoon Reviews (0 Comments) (link)
Tuesday, 5-June-2007 13:27:47 (GMT +10) - by Agg


Video Cards:
Jetway Radeon X1950 Pro GDDR4 vs X1950 Pro GDDR3 on MadShrimps.
Sapphire x1950 Pro AGP on XSReviews.
Gigabyte GeForce 8600GTS Silent Pipe III on HWLogic.
MSI GeForce 8800 Ultra 768MB on HWZone.

Cases:
Antec P182 on OCOnline.
In Win BT611 mATX Case with 300W PSU on BigBruin.
Thermaltake Tuniq 3 on Pro-Clockers.
SilverStone SG03 Micro-ATX on XYZComputing.
Thermaltake LanBox SFF on ThinkComputers.
APEVIA X-Qpack2 Micro Enclosure on Virtual-Hideout.
GT3 Sport SFF case on GideonTech.

Storage:
Lite-On LH-2B1S Blu-ray Burner on ExtremeTech, thanks Craig.
Thecus N1200 network storage on TrustedReviews.
OCZ VBoost: Vista ReadyBoost Flash Drive on ExtremeMHz.
Corsair Survivor GT flash drive on TechReport.
A.C. Ryan AluBox TFX HDD enclosure (video review) on 3DGameMan.
Seagate Momentus 7200.2 Notebook Hard Drive on TechARP.
OCZ Secure Digital Trifecta 66X 2GB memory card on TrustedReviews.
Silverstone DS351 HTPC storage on ExtremeMHz.

Audio / Visual:
Iriver X20 Portable Media Player on TheTechLounge.
Samsung LE-32R87BD 32in LCD TV on TrustedReviews.
Taxan KG-PS125X Wireless DLP Projector on TrustedReviews.
Creative ZEN Stone mp3 player on DigitalTrends.
Abit iDome and AirPace Music on HotHardware.



DDR3-2000 memory has been spotted in Taipei. TEAM GROUP IS a name we have not heard before, but these guys have been receiving some serious praise from some of the world's best overclockers who have gathered here in Taipei. We dropped down to their booth and spooted a DDR3-2000 module and a DDR2-1333.

The domain name market is experiencing a resurge. FOR years, gleeful capitalists have read about moon-shot domain speculation deals, as when Marc Ostrofsky sold the Business.com domain and turned his $US150,000 ($A183,000) investment into a $7.5 million sale. But the domain name market itself has had a phenomenal revival.

Microsoft has done a patent deal with Xandros Linux in a similar fashion to the Novell Microsoft deal. Days after the latest draft of the GPLv3 that was released, seemingly giving the all-clear to the Microsoft/Novell deal but wanting to prevent further such deals from arising, Microsoft and Xandros seem to have ignored it with their announcement of a 5 year deal.

One of the most notorious RIAA cases has been dismissed by both parties hence making the defendant the prevailing party and able to recover attorneys fees. Tanya Andersen was originally sued by the RIAA in 2005. She's a disabled single mother with a nine-year-old daughter living in Oregon; she was targeted by the music industry for downloading gangster rap over Kazaa under the handle "gotenkito." She denied engaging in piracy and in October 2005, she filed a countersuit accusing the record industry of racketeering, fraud, and deceptive business practices, among other things.

Apparently the PS1 is an audiophile dream machine. So wait, the old beatup PS1 that I gave to my friend is a high-end audiophile machine? There's no way this can be true! Yet Riku was kind enough to provide us some links from 6moons that talk about the power of Sony's debut console.

Supercomputing giant Cray are not doing so well financially with the possibility of not showing a profit this year. Supercomputer maker Cray said it may not post a profit in 2007 due to a delay in the launch of its XT4 supercomputer system, sending its shares down more than 12 percent.

Asus has announced an overclockable notebook computer. Asustek, leading motherboard manufacturer, has entered the market with an overclockable, modular laptop, the C90, announced in the lead-up to the planet's second largest computer show, Computek in Taiwan.

Bill Gates has hinted at a motion sensitive controller for the Xbox 360. A recent D5 (all things Digital) interview with both Apple founder Steve Jobs and Bill Gates, had the Microsoft head hint at a new motion sensitive controller for the Xbox 360.



The Apple iPhone is set to be coming later this month but The Register thinks they won't sell 10 million of them this year. Craig also sent in an article about it. The vast majority of those phones are super cheap. The smartphone category, which is closest to iPhone territory, is very different. Symbian has sold 100 million smartphones in the last 10 years. BlackBerry hasn't reached the 10 million figure yet. It's a bit like saying the world car market is 18 million cars so McLaren can sell 180,000 because that's only one per cent. In practice, it sold 28 cars last year.

It seems that quad core processors are coming to notebooks. Thanks Craig for the link. Set for release in 2008, the quad-core mobile processor is aimed at high-level gaming and mobile computers, where users will trade battery life for more performance. While the most demanding users (including gamers and those doing video editing) always want more processing power, this chip won't appear in standard business notebooks for some time.

He also sent in this article about the USB bootable TurboLinux. The TurboLinux Wizpy, a multimedia media player that contains a PC-bootable version of the Linux operating system, will go on sale worldwide in June. TurboLinux Inc. designed the device based on its own distribution of Linux and will target the same market overseas as it has done in Japan: early adopters who are curious about using Linux but either don't want to or can't install the operating system.

Valve have updated their hardware survey which collects information from over 320,000 users of the Steam software.

SMH have taken a look at some of the privacy issues with Google Street View. No sooner had the oohs and aahs died down after last week's release of Google's new eye-popping street-level imagery service than the privacy concerns began rearing up. Google Maps Street View is a feature on a free service that enables users to call up photos taken on the streets which then can be panned 360 degrees, zoomed in and out and tilted up and down.

A Second Life land dispute has has moved into federal court. Linden Lab has long maintained that virtual "property" owned by its residents in Second Life belongs to the players. Therefore, things like virtual clothing, buildings, and land all legitimately belong to the residents who created or purchased them, and the burgeoning trade of such is legitimate. Linden Lab sells "land" to residents directly—which translates in real life to server space for the land and things that are built on it—and does so through online auctions.

Somebody over at the Ubuntu Forum has posted their experience with one of Dell's Linux machines. I received my XPS with Ubuntu today. The first thing I will say is that when the Fedex guy delivered it he asked if Dell was having some kind of liquidation sale because he has delivered more Dells today than ever before. He told me that he had already delivered five and there were eleven more on the truck. (Just throwing that out there.)

Check out this interesting online clock which measures time in concentric circular bars.

For those who didn't notice, Firefox has been updated to version 2.0.0.4 which fixes a variety of things including a minor security problem.

Shawn sent in word of the release of the new Internode ADSL plans.




Monday Morning #2 (5 Comments) (link)
Monday, 4-June-2007 10:43:35 (GMT +10) - by Agg


Dailytech have taken a look at the review website industry, posing as ad buyers in a "cash for comments" sting. Online Payola against Region: The only English-speaking country that did not report any Payola was Australia. Payola was fairly uniformly spread across the rest of worldwide English publications.

There's a new memory card standard, the miCard from Taiwan. The miCard will transfer data at 480M bits per second, and throughput will improve over time. The miCards due out in the third quarter will be able to store 8G bytes of information, but the maximum capacity is expected to top out around 2048G bytes. The compatibility with both USB and MMC slots means most users won't need separate card readers anymore.

InformationWeek report on a video game used as part of cancer therapy. Not surprisingly, Taylor embraced the concept of blasting the bacteria and cancer cells that were the cause of his pain. "I liked killing the things that made me so tired and all of the things that made me miss my friends," he says. Each level of Re-Mission offered him a chance to encounter a different cyberpatient suffering from a slightly different form of cancer. During his treatment last year, he played the game every day or every other day for about an hour, taking a break from it when the chemo made him too sick to play.

Here's some info on the next-gen Mars rover. Mars Science Laboratory (abbreviated MSL) is much bigger than Pathfinder, Spirit, and Opportunity and absolutely cannot use the same landing technique, so the engineers had to go back to the drawing board. They're using a heat shield and parachute to decelerate through Mars' upper and middle atmosphere, the same as Pathfinder and the rovers, but after that the landing system changes.

TorrentFreak report on life at ThePirateBay, one year after they were raided by Swedish authorities. Following the raid the Swedish pirate party got thousands of new members in a matter of weeks. Suddenly, they were the largest party without parliament seats. This success has also led to pirate parties forming in a number of other countries: France, Italy, USA, Belgium, Austria, and very recently also Germany, Spain and Russian.

EMI Music and YouTube have struck a deal, allowing people to use EMI's music in their own video clips. The fact that EMI is rushing into so many aggressive content deals -- like removing digital rights management from music offered on Apple's iTunes and partnering with YouTube on music video distribution -- all adds up to one thing, according to James McQuivey, an analyst with Forrester Research. "EMI has decided it's do or die," he told TechNewsWorld.

Rezin spotted this cool toy, an electric motorcycle with some poke! It goes 0-60 in around 3 seconds, hits close to 100 mph at top speed, and has about a 100-mile range at cruise. The bike is a Yamaha R1 that has been modified to be powered by lithium-ion batteries. The entire engine is missing. So are the tailpipes, radiator, gas cap, transmission and clutch. In their place: a wall of yellow batteries, an AC regenerative motor, an electric throttle and a three-pronged plug, which pokes out from the frame and connects to a standard outlet.



Shaun sent in word of Internode Price Rise. We are writing to notify you of important changes to the HOME and SOHO broadband plans provided by Internode. These changes include the introduction of additional plans and increases in price for a number of existing plans.

Phoronix have posted an article about building your own Ubuntu MythTV box. There's also a lot of MythTV info here. With more and more people assembling MythTV boxes as alternatives to Windows Media Center or going out and buying a TiVO, for this introductory article we will share some recommendations of hardware we had used on a recent MythTV build along with other information to consider when building your next home theater PC.

Office 2007 documents are not well accepted due to the way it constructs Mathematical equations. Apparently, as the blog from Harvard science graduate Rob Weir and statements from the two journals, Science and Nature, point out, the main problem is the way Word 2007 processes the characters used in mathematical equations.

There is set to be no ban on the Virginia Tech game made by a Sydney Man. The Australian Communications and Media Authority (ACMA) investigated the game, "V-Tech Rampage", after receiving a complaint about it last month. The game was created by Sydney man Ryan Lambourn, 21, and posted on his personal website, as well as on a popular game portal website.

Somebody is selling vintage gameboy iPod cases. Made from a real black & white Game Boy, the buttons have been mapped to the iPod functions for full non-scrollwheel control. A headphone jack sits at the bottom of the unit as well, but the case falls short in that there is no way to charge or sync your iPod through it. And the display face is a bit on the ugly.

DansData has posted an article about the strange 3Gb memory barrier in 32bit OS's. You can install at least 4Gb of memory on most motherboards today, but apparently you shouldn't install more than 3Gb if you're not running a 64-bit operating system. Why? Can't a 32-bit version of Windows (or Linux, or whatever) address 4,294,967,296 bytes (two to the power of 32) of memory, by definition?

Craig spotted this article about miCard, a new memory card standard which has maximum capacity of 2048GB. A Taiwanese research institute has produced a new global memory card standard, called the miCard (Multiple Interface Card), designed to work in smaller consumer gadgets such as digital cameras, mobile phones and any device with a USB plug, which are common on PCs. The miCard will transfer data at 480Mbit/sec, and throughput at 480Mbit/sec, and throughput will improve over time. The first miCards will be able to store 8GB of data, but the maximum capacity is expected to top out around 2,048GB.

Other Ed sent in some more info about the new iTunes music containing purchase details within the tracks. The launch of music tracks free of digital locks on iTunes has been overshadowed by the discovery that they contain data about who bought them.



Check out this website which estimates your BAC by looking at what you have drunk and how long ago and comparing it to your height and weight characteristics. The following BAC% which will be displayed is an estimate only and should not be used as a method or tool to decide whether or not to drive a car or operate a vehicle. Under no circumstances should you drink and drive. Your own BAC% will be affected by much more than just age, weight and amount of drinks consumed. Among the other factors include how much alcohol you normally consume, how long since you last ate food, your height, age, fitness level and more.

CeeJay spotted that new ATI/AMD Catalyst Drivers are out. The release notes can be found here. This release note provides information on the latest posting of AMD's industry leading software suite, Catalyst™. This particular software suite updates both the AMD Display Driver, and the Catalyst™ Control Center. This unified driver has been further enhanced to provide the highest level of power, performance, and reliability. The AMD Catalyst™ software suite is the ultimate in performance and stability.

Craig spotted that new Nvidia drivers are out which can be downloaded here. This morning NVIDIA released new drivers for Windows Vista and XP users for GeForce 6 and newer graphic processors. The Windows Vista drivers are up to ForceWare Release 158 version 158.24 while Windows XP users are stuck with ForceWare Release 90 version 94.24.

Craig sent in this story about a naming change for AMD processors which gets rid of the old performance rating system among other things. AMD will introduce a new modeling system for its processors. Under the new naming scheme, the performance rating goes away in favor of an alphanumeric model.

A company has released an all weather outdoor TV which is water proof and has a special casing. SunBriteTV is introducing a 46-inch HD-ready all-weather outdoor LCD at InfoComm, June 15-17, in Anaheim, Calif. SunBrite Model 4600HD is built for permanent outdoor residential and commercial installation. The corrosion-resistant, powder-coated aluminum exterior protects the internal TV components from rain, dirt, insects, margarita spills and other outdoor elements.

IGN have posted pics of the upcoming Guitar Hero guitar controller. First of all, the wireless Xbox 360 controller will work with Guitar Hero II. The wired controller, if you have one already, will work with Guitar Hero III. Don't worry about being forced to double dip. The buttons have been changed from what we saw on the 360 controller to closer match the original PS2 layout. The round "knob" buttons for the start and back/select buttons are back so that people who prefer to use the back/select button to activate star power can once again do so. The more prominent start button also allows for players to pause the game more readily.

Some people are expressing concerns over Google's new street level view.Given the detail with which Google Maps' new Street View lets users "view and navigate within 360 degree street level imagery" of selected streets in selected US cities, concern for people's privacy implications has been raised.

Details are emerging on the empire of the Spam King who was recently caught. Robert Soloway, accused of being the "Spam King," made more than $1 million over four years by sending millions of pieces of spam for a business he said he started when he was 16, federal investigators said. Newly released court documents show that investigators believe that Soloway, 27, who has long been reviled by international anti-spam groups, sent more than 90 million e-mails in three months, through just two of the servers he used.

Todays timewaster is from Joanna with Yoko Ruta, a sidescrolling puzzle game where you move blocks around to get the key to open the door.



One of the world's most prolific spammers has been arrested. Robert Alan Soloway, 27, is accused of using networks of compromised "zombie" computers to send out millions of spam emails. "He's one of the top 10 spammers in the world," said Tim Cranton, a Microsoft Corp lawyer who is senior director of the company's Worldwide internet Safety Programs. "He's a huge problem for our customers. This is a very good day."

Apple has been criticized for embedding names and emails of the buyer in purchased tracks unencrypted in new un DRM'd tracks. In these songs, names and e-mail addresses were unencrypted, according to Fred von Lohmann, an EFF attorney. He pointed out that data could easily be compromised if an iPod is lost or stolen. "It's not as bad as losing a credit card number," von Lohmann said, "but it's still information that people wouldn't want floating around out there--especially without them knowing about it."

Google has bought Feedburner, a RSS management tool. Google has blogged about it also. THOSE TWO EVIL BOYS at Google have gone and bought Feedburner, which disseminates so called "spodcasts" and "bogs" all over the world wide wibble. The buy out was rumoured a week ago.

Some companies are taking advantage of Xbox 360 cooling isses by releasing aftermarket cooling products for the console. If you're still deathly afraid of your Xbox 360 overheating, then we have a brand new solution for you. Introducing the Titan XFan, a device bulky enough that it's likely to make your power brick jealous.

Analysis of the Nintento Wii controller have revealed that it can be used as a microphone which could be used for player to player VoIP. One description is extremely interesting however. The Audio Translator manufactured and designed in the Philippines and Japan by Rohm. The description reads; Converts analog data such as human speech into a digital data stream. This feature is unused now but will probably be employed in future games.

AACS is confident that it can still protect HD and Blu-Ray discs despite all of the rumours of numerous possible cracks. The uncovering of the Processing Key to HD DVD and Blu-ray happened in February, leaving some to wonder why it wasn't until months later until the appearance for a new MKB. Doherty provides the answer, "AACS of course has the technical means to revoke overnight. But the current license agreement generally provides for 90 days. This is to allow time for the manufacturer to repair the product and presumably fix the vulnerability, and time to rollout the patches to the affected users."

Justin sent in this page about a comparison of computer productivity between a 1987 Mac Plus with a modern dual core PC. According to this article the old machine is actually more productive in some areas. Bloat. If you think that Americans are getting fatter, take one good look at the operating system (OS) your computer is running right now. It gets larger and more weighed down with every update. We are in the third decade of global personal computing, and have we really progressed that far?

Official Fedora Core 7 torrents have been released for those interesting in trying it out. Fedora is a Linux-based operating system that showcases the latest in free and open source software. Fedora is always free for anyone to use, modify, and distribute. It is built by people across the globe who work together as a community: the Fedora Project. The Fedora Project is open and anyone is welcome to join.



Todays internet tip is: if you like having your internet, try your best to pay your ISP.

Ben sent in info about a two seater car which obtains 1L per 100km fuel economy. The 1-litre car is powered by a one-cylinder diesel engine, centrally positioned in front of the rear axle and combined with an automated direct shift gearbox. The crankcase and cylinder head of the 0.3-litre engine are of an aluminium monobloc construction. The naturally aspirated, direct-injection diesel engine employs advanced high-pressure unit injection technology to generate 6.3 kW (8.5 bhp) at 4,000 rpm. This gives the vehicle, which weights just 290 kg, an astonishingly lively temperament.

The IFPI have released a set of "inconvenient truths" about file swapping aiming at discouraging users from doing it. But does purchasing one of these discs mean that you could be supporting terrorism? According to the IFPI, it does. The group yesterday released a list of 10 "inconvenient truths" about music, and it makes for interesting reading.

PQI have unveiled the largest solid state drive yet sizing up at 256GB with 60MB/s transfer rates. However by looking at the cost of the chips, it is going to be expensive. PQI's 256GB SSD Turbo+ features transfer rates of up to 60MB/s, a figure that cannot be achieved on current hard disk drives. In addition, the new product has better reliability, power consumption and sizes. The price of the device is not announced, however, it is as unprecedented as the capacity of the 256GB solid state drive.

Phoronix have posted an article about ATI/AMD and Linux, namely display driver issues. It's no secret that ATI Technologies has had a rough time in the past delivering display drivers that met the expectations of their customers. When ATI started out producing a FireGL and Radeon Linux driver they for some time were greatly behind NVIDIA's feature-rich driver.

PCPer posted an article about the Intel V8 platform. Secondly, even though very few of you will see the advantages of running an 8-way system, there is still a group of individuals that WILL be able utilize all the power this kind of system presents. Home-based AutoCAD users, heavy media creation users or rendering artists that have some extra cash will surely see substantial productivity increases when moving to an Intel "V8" system configuration.

PCMech have written about the future of touch screens from Microsoft. Imagine a computer with an advanced, multi-purpose, touch screen that responds to your every touch. Now rotate the screen onto a horizontal plane and imagine a slew of interactive photos, puzzle pieces, or even paint cans, appearing on the screen so you can tangibly manipulate the objects with virtual freedom. Such a device would awe and amaze you, wouldn't it?

According to ITWire PS3 production drop rumors are greatly exaggerated. Rumors around the production levels dropping slightly and a possible market price drop for the Sony flagship have had industry Analysts busy all week.

David spotted this video of an advanced touch screen computer, I wonder if Microsoft got any inspiration from it for their "Microsoft Surface" product.

Dell is set to lay off 10% of its workforce as a part of an ongoing restructuring. Dell said on Thursday that earnings rose 8 per cent in preliminary first-quarter results, but the computer maker planned to lay off about 8000 employees over the next year as part of an ongoing restructuring.

Damn Interesting have posted a story about Halfnium bombs which could hold the secret to small yet powerful explosive weapons. If his conclusions are accurate, Collins and his colleagues may have found the key to developing fist-sized bombs which can deliver destruction equivalent to a dozen tons of conventional explosives. Despite considerable skepticism from the scientific community, the US Department of Defense has since spent millions of dollars probing the physicist's findings.



Core PC Components:
OCZ Reaper PC8500 HPC at XSReviews.
EVGA e-GeForce 8800 Ultra Superclocked at PureOverclock.
OCZ Reaper PC2-6400 Enhanced Bandwidth Edition Memory at HardwareLogic.
Asus P5B-E vs. MSI P965 Platinum at HotHardware.
MSI K9AGM2-FIH – All in One HTPC Motherboard at Tweaktown.
Gigabyte P35-DS3R Motherboard at LegitReviews.
OCZ 2x1GB PC2-8500 Reaper HPC Memory Kit at Virtual-Hideout.
FSP ZEN400 400Watt Passive Cooled Power Supply at Madshrimps.
MSI Overclocked GeForce 8600 GTS at HardwareSecrets.

Cases and Cooling:
Apevia X-QPack2 at OverclockersOnline.
Revoltec Zirconium at XSReviews.
Noctua NH-U12F HSF at DVHardware.
Gigabyte's Triton 180 at Hexus.

Multimedia:
Aliph Jawbone Bluetooth Headset at DigitalTrends.
Panasonic Lumix DMC-TZ3 at WindowsAtoZ.
Canon Selphy CP750 at TrustedReviews.

Other/Peripherals:
SilverStone DS351 External RAID HDD Storage at 3DGameMan.
Sony VAIO VGN-TZ1MN at TrustedReviews.



TechReport have an article about the Radeon HD 2900 XT lacking UVD video acceleration. PenStarSys have a little more info and speculation too. In this piece I explore why the functionality was likely removed, and what other changes ATI/AMD had to implement to keep transistor count and die size down.

HWLogic interviewed RMS recently. HL recently interviewed world-renowned free software developer Dr. Richard Stallman, the author of such software as the GNU C Compiler and Emacs. We asked the most hard-hitting questions regarding the free software movement and its ethics...and more.

InsideHW have an NVIDIA mainstream DX10 VGA roundup posted. Within this price range, you will be able to find three different models, together with certain variations some manufacturers apply to their models. Those 3 models are 8500GT, 8600GT, and 8600GTS.

XbitLabs meanwhile looked at passive video card cooling solutions from Arctic Cooling and Cooler Master. We would like to introduce to you two great passive video card coolers from Arctic Cooling and CoolViva Z1 from Cooler Master that will be tested not only in passive mode but also with an additional cooling fan installed. The tests will be run on two different graphics cards: Nvidia GeForce 7600 GT 256MB and ATI Radeon X1950 GT 256MB.

Not to be outdone, Hexus compared 25 LGA775 CPU coolers. In the lead up to our testing, we had to read a great deal of documentation to get up to speed with the LGA 775 specification. We needed to understand the rules that manufacturers are supposed to abide by and by just how much they are pushing the limits of the socket design.

LostCircuits checked out Intel's V8 media creation platform. Whether it is true or not, what we got from Intel is based on the X5000 chipset, using two 3.0GHz Xeon X5365 quad core CPUs and an entire battery of FBDIMMs clocked at a docile 667 MHz data rate. Arguably not a gaming system, the US$ 3400 in hardware can handle even applications as hog-ful as Microsoft's new Office 2007 suite running under Vista - without crashing.



Core PC Components:
OCZ PC2-8500 Reaper HPC at Madshrimps.
Gigabyte 965P-DQ6 Motherboard at ViperLair.
Crucial Ballistix Tracer PC2-8500 2GB DDR2 Memory Kit at BigBruin.
Gigabyte GA-P35-DS3R at Bit-Tech.
XFX 680i LT SLI Motherboard at OverclockersClub.
ATI HD 2900 XT Vista Performance at TheTechLounge.

Cases and Cooling:
ASUS Vento 7700 at TechGage.
Antec P190 case at XSReviews.
Gigabyte 3D Aurora at BurnoutPC.
Ultra Products ChillTec CPU Cooler at PCApex.
LapWorks Ergo Riser Aluminum Desktop Stand at TheTechZone.

Multimedia:
Hanns-G HW191D 19-inch Widescreen LCD Monitor at ThinkComputers.
Okidata C6100DN LED Printer at TheTechzone.
Logitech X-240 2.1 Music Center Speakers at TechGage.
Steelsound 5H V2 Gaming Headset at OZHardware.

Other/Peripherals:
Netgear Wireless 802.11g Router at RBMods.
Nintendo Wii at ThinkGaming.
Apple Airport Extreme at BIOS.




Proposed Domain Changes (40 Comments) (link)
Friday, 1-June-2007 13:26:04 (GMT +10) - by Agg


John wanted to make us aware of something:

Pay attention to what auDA is considering doing to your .au domains!

With very little publicity, the manager of Australia's domain names, auDA has released a new proposal for what could be the most radical (and controversial) change to the Internet ever in Australia. auDA is currently seeking public comment on an issues paper released by its 2007 Names Review Panel.

That issues paper includes three proposals:
to re-shape the .au domain into a horizontal structure by permitting registrations of any second level .au domain, such as domainname.au;
to change the current rules for .au domains, and
possibly allowing the private re-sale of .au domains.
If approved, these proposed changes could impose massive transition costs onto the rest of the Australian economy whilst enriching domain name registries and re-sellers. Eg: imagine having spent millions of dollars promoting your business' current website (eg foo.com.au) only to see someone else register foo.au and then offer to sell it back to you for a "small" markup.

Removing the current requirement to register third level domain names within second-level .au domains (such as .com.au, .org.au, .net.au, .gov.au, .id.au) and only having .au domains would also risk preventing the gradual creation of new second-level domains to meet new society-wide needs (eg .xxx.au or .bank.au) as those needs are identified in the future. It would simply be too late if that .au domain has already been privately registered.

These proposals have not received much public attention (only ten submissions so far). If you are concerned about ensuring your voice is heard on these proposed changes to the .au domain, read through the issues paper and make a (polite) submission by sending your comments to:

Jo Lim
Chief Policy Officer, auDA
email: jo.lim@auda.org.au
fax: 03 8341 4112

Comments must be sent in before 15 June 2007.



What could be described as a cyber attack on Estonia due to the actions of the government in removing a statue. What followed was what some here describe as the first war in cyberspace, a month long campaign that has forced Estonian authorities to defend their pint-size Baltic nation from a data flood that they say was set off by orders from Russia or ethnic Russian sources in retaliation for the removal of the statue.

TechReport have posted a story about Intel's V8 media platform. V8 is Intel's tentative first response to AMD's dual-socket enthusiast platform, Quad FX. Like Quad FX, V8 draws on workstation/server-class technology to take desktop PCs to new heights. Unlike AMD's effort, though, V8 doesn't involve an enthusiast-class mobo or any sort of processor bundle or discount. If you want to grab a slice of the future now, with eight cores of glory at your disposal, you're going to have to pay a pretty penny for it.

Phoronix have talked to Mark Shuttleworth about the Dell deal among other things. Earlier today we had spoke with Mark Shuttleworth to discuss the latest happenings in the Ubuntu world including Dell shipping Ubuntu PCs, getting open-source drivers from hardware vendors, and what is coming down the road for Ubuntu 7.10 Gutsy Gibbon.

TechwareLabs have posted a guide to putting strobe lights into your PC. In this case modification guide we show you how to install a set of strobe lights that you can pick up cheaply at most automotive stores in your computer case. This simple guide covers the tools needed, wiring, installation, and placement.

NordicHardware have done some Radeon 2900 XT CrossFire overclocking. We were about to give up after trying practically everything you can imagine, but that's when AMD stepped up and saved the day. Even though the method is still very crude and far from easy to perform, we can now present the first results with an overclocked ASUS Radeon HD 2900 XT CrossFire configuration.

TechArp have posted a buyers guide for your PC. Setting up a new PC is always challenging. What processor should you buy? What motherboard? What about the graphics card? Which should you go for? Who should you trust to give you advice?

Tweaktown have written an article about Joost, and how it could the the future of video on demand. Enter Joost (pronounced Juiced), a peer to peer (P2P) program for streaming video over the internet, developed by Niklas Zennström and Janus Friis, the guys who originally developed Skype.

XBitLabs have checked out the new budget processors from Intel, the Pentium E2160 and Pentium E2140. Intel Company started shipping new dual-core processors on Core micro-architecture. One of their major advantages is very low price of only $90. But are these intriguing newcomers as attractive as their counterparts from Core 2 Duo family? We are going to answer this question with our extensive performance and overclocking tests!

John sent in word of Particls, an RSS reader for your desktop with some interesting features. So what if you could subscribe to the sites you like best and be notified when they change. Particls even works out how important the new information is to you and displays a proportional alert.

Vasilli sent in a followup to the Eve online allegations which were posted last week. We have concluded our internal investigation of the allegations levied against CCP Games. The following report details our findings in as much detail as company policies and the privacy rights of our customers allow. We apologize for the length of the blog, but there is much information to present in an effort to show these allegations for what they truly are.

Joanna spotted this interesting page of a family who take a picture of themselves once every year to note how they age, it is particularly interesting to see how the children grow up.




Friday Morning Reviews (0 Comments) (link)
Friday, 1-June-2007 03:10:34 (GMT +10) - by Agg


Video Cards:
XFX 8800 Ultra XXX Edition on Motherboards.org.
Asus EN8600GTS on RBMods.
ASUS Radeon HD 2900XT on TechSpot.
Zotac GeForce 8800 GTX OC Edition on TechPowerUp.
MSI Overclocked GeForce 8600 GT on HWSecrets.
ASUS GeForce 8800 GTS 320 on Hexus.
EVGA e-GeForce 8800 Ultra Superclocked on Bit-Tech.

Input Etc:
SteelSeries Gaming Products on DriverHeaven.
OCZ Equalizer Laser Gaming Mouse on HWSecrets.
Cyber Snipa Intelliscope Laser Gaming Mouse on TechPowerUp.

Motherboards:
Abit AB9 Quad GT P965 Crossfire on Virtual-Hideout.
ASRock ConRoe1333-D667 on OCWorkbench.
Jetway M28GT3-PHG mATX board on OCWorkbench.
Albatron nForce 680i LT SLI LGA775 board on LegionHW.
MSI P35 Platinum LGA775 board on HWZone.
ECS NF650iSLIT-A LGA775 board on Phoronix.
abit Fatal1ty FP-IN9 SLI LGA775 board on XbitLabs.
ECS NF650iSLIT-A (V1.0) LGA775 board on XbitLabs.
Jetway 966PDAG-PB LGA775 board on Guru3D.
ASUS P5K Deluxe/WiFi-AP LGA775 board on HWZone.
Gigabyte P35T-DQ6 Intel P35 Bearlake DDR3 on OCWorkbench.
Gigabyte GA-P35-DQ6 LGA775 board on PCStats.

Cooling:
Zalman VF-900 VGA cooler on XSReviews.
VIZO Sleet VGA Cooler on Modders-Inc.
Gigabyte 3D Galaxy II CPU Liquid Cooling System on TweakNews.
Acousti Products Acoustifan Case Fan on RBMods.
ASUS Arctic Square CPU Cooler on Virtual-Hideout.
3RSYSTEM iCEAGE CPU Cooler on ThinkComputers.
Zalman CNPS9500 AM2 CPU Cooler on PCApex.
Arctic Cooling Arctic Fan 9 on Aselabs.

Storage:
Antec MX-1 External 3.5 HDD enclosure on Bjorn3D.
Antec MX-1 e-SATA HDD enclosure on TechWareLabs.
Vantec NexStar LX network storage on TechGage.
VIZO eSATA Uranus & Saturno HDD enclosures on BenchMarkReviews.
Adaptec RAID 3805 8-port SATA and SAS Controller on LegitReviews.
Patriot PEF4G200USB Xporter XT USB drive on OCClub.
OCZ Trifecta flash memory on DriverHeaven.

Power Supply:
Zalman ZM500-HP PSU on XSReviews.
Mushkin HP-580 AP PSU on TechPowerUp.
CyberPower CP1350AVRLCD 1350VA 810W UPS on Benchmarkreviews.
Thermaltake Purepower RX 500W & 600W PSUs on Bjorn3D.

Portable & Prebuilt:
Evesham Zieo N500-HD laptop on TrustedReviews.
Acer TravelMate 6463WLMi notebook on XbitLabs.
Shuttle SD39P2 Barebone mini-PC on TrustedReviews.
Acer Aspire 5920 notebook on TrustedReviews.
Gateway GT5074b prebuilt PC on TrustedReviews.



---
Advertisement:


All original content copyright James Rolfe.
All rights reserved. No reproduction allowed without written permission.
Interested in advertising on OCAU? Contact us for info.