July 2007
Tuesday Night Reviews (0 Comments) (link)
Tuesday, 31-July-2007 22:06:09 (GMT +10) - by Agg


Motherboards:
ECS AMD690GM-M2 AM2 board on OCClub.
ECS G33T-M2 LGA775 board on HWSecrets.
MSI P6N Diamond LGA775 board on HWZone.
ECS G33T-M2 LGA775 board on HWLogic.

Storage:
SanDisk Cruzer Contour USB drive on DVHardware.
Eagle Tech T-Series and M-Series External HDD Enclosures on PCApex.
Western Digital Caviar SE16 750GB Hard Drive on MikhailTech.
Western Digital 750GB Hard Drive (video review) on 3DGameMan.

Cases:
Silverstone SG03 Micro-ATX on Virtual-Hideout.
SilverStone SG03 Aluminum Micro ATX on Pro-Clockers.
Antec P180 & Nine Hundred towers on InsideHW.
Silverstone Sugo SG02 SFF on TechPowerUp.
XCLIO Windtunnel on RBMods.




Tuesday Evening (7 Comments) (link)
Tuesday, 31-July-2007 18:58:33 (GMT +10) - by Agg


NASA have started the launch countdown for Endeavour, which will launch on the 7th of next month. This mission is the 119th space shuttle flight, the 20th flight for Endeavour and the 22nd U.S. flight to the International Space Station. The mission will be Endeavour's first flight in more than four years. The shuttle has undergone extensive modifications, including the addition of safety upgrades already added to shuttles Discovery and Atlantis.

Craig noted a new Firefox release, 2.0.0.6. Seems to fix two security issues.

He also spotted reports that MS Works will become free and ad-funded. According to a document seen by News.com in 2005, Microsoft was already running the numbers on what it would take to do an ad-funded version of its low-end suite.

Here's an interesting one about a battlefield extraction robot. They feel that a humanoid robot will be more likely to gain a casualty's trust and cause less distress than a robot that is based on, say, a tripod design. Similarly, the bear-like facial features are designed to comfort those it comes in contact with. After all, so many of us have grown up sleeping with teddy bears!

TheTechLounge have an article titled A Woman's Primer for Building Her Own Computer. Truthfully, it's not too hard to build a computer by yourself. It saves a lot of money over buying one off the shelf, and it's a lot of fun to do. Once you're done, you'll know exactly how your computer is configured and what hardware you've got, because you picked out the parts yourself.

Some PSU reviews: Tagan 700W on OZHW, Nexus 400W on BurnOutPC and PCP&P 750W on PCPerspective.

Interesting Forum Threads:
AMD Reveals Phenom Model Numbers in AMD Hardware.
VIA to launch new processor architecture in 1Q08 in VIA Hardware.
What percentage of mail are your servers consistently dropping? in Enterprise Computing.
White balance - best time-saving gadgets? in Photography.
Deathsauce. Hottest chili sauce! in Geek Food.
Basic Fish + Fishbowl Setup w/ Queries in Pets & Animals.



Thanks again to everyone who sent these in.. actually, most of these I found in my wanderings. If you find any for next week's post, send them to news@overclockers.com.au!
















Interesting Forum Threads (0 Comments) (link)
Monday, 30-July-2007 20:42:10 (GMT +10) - by Agg


Just a snapshot of what's going on..

BETTER NEWS: [H] daily gain now 60Kppd. CHAAAAARGE!!!!! in Team OCAU.
E6700 L638F meets Kayl Dice Tube in Overclocking & Hardware.
E6850 + Asus P5K Deluxe + G4 Storm in Overclocking & Hardware.
QX6700 + ASUS P5K Deluxe @ 4.78 under DICE in Overclocking & Hardware.
The best PSU estimator is here! in Overclocking & Hardware.
Hacking USB mouse rate for increased mouse precision. in Overclocking & Hardware.
Does data weigh anything? in Overclocking & Hardware.
Some teaser pics of some new modding stuff I'm doing in Modding.
Quad-core overclocking results thread in Intel Hardware.
512MB & 1GB HD2900XT Overclock Results & Benchmarks in Video Cards and Monitors.
Is wiisports rigged? in Game Consoles.
If I fell down a hole in Science.
Epson P3000 with 120gb updated with mini review in Photography.
Abbotsford Convent in Photography Gallery.
The Milky Way in Photography Gallery.
Wind Power: Ugly, Noisy and Illegal?! in Current Events.
Lego Technic in Other Toys.
Everything you ever wanted to know about rats in Pets & Animals.
How many bones have you broken? in Sport, Fitness & Health.
chubbs deluxe - trance mixes for download in TV, Movies, Music & Books.




Monday Evening Reviews (0 Comments) (link)
Monday, 30-July-2007 19:39:33 (GMT +10) - by Agg


Motherboards:
ASUS Blitz Extreme & Formula LGA775 boards on Techgage.
Gigabyte P965-DS3 Motherboard Overclocking Review on MadShrimps.
ASRock ALiveNF7G-HDReady AM2 board on Phoronix.

Video Cards:
MSI 8600GTS Diamond Plus with HDMI on Tweaktown.
Diamond Radeon HD 2900 XT 1GB on TechReport.
Sapphire HD 2400 XT on AMD.
MSI NX8600GTS HD OC 265MB on PCFrags.

Cooling:
Arctic Cooling MX-2 Thermal Paste on Tweaktown.
Thermaltake MaxOrb CPU Cooler on Virtual-Hideout.
Kingwin Gladiator Hybrid Cooler on OCrCafe.
CoolIT Systems Products on ThinkComputers.
Noctua NC-U6 Chipset Cooler on GideonTech.
Xigmatek HDT-S963 CPU Cooler on Modders-Inc.
Cooler Master Aquagate S1 watercooling kit on BleedinEdge.

Audio / Visual:
HANNS-G HW223D 22" LCD on Motherboards.org.
Acer AL2051W 20-inch Widescreen LCD Monitor on ThinkComputers.
Kodak EasyShare V1003 digicam on DigitalTrends.
Arkon Soundfeeder SF-250 FM Transmitter on PCApex.

Storage:
Cirago 10GB External HDD on OCIA.
Kingston DataTraveller Secure Series on OCOnline.

Power Supply:
Thermaltake Toughpower 1200W on TechPowerUp.
OCZ Stealth X Stream 600W on T-Break.



From ziggy: Minimig stands for Mini Amiga. Minimig is an FPGA-based re-implementation of the original Amiga 500 hardware. In it's current form, Minimig is a single PCB measuring only 12*12cm which makes it the smallest "Amiga" ever made and the first new "Amiga" in almost 14 years! Minimig is available for download as an open-source / open-hardware design under the GNU public license. Open circuits wiki pages here and here.

PCApex have a Vista Tweak Guide. Number Twelve. Enable ReadyBoost on a non-vista certified usb drive.

Craig sends word of a new version of VLC to address a security issue. We hereby announce the release of 0.8.6c aimed at fixing a security vulnerability in multiple plugins. Several other issues have been addressed as well.

VooDoo spotted this gym that is powered by its clients.. well, partly. The California Fitness gym in Hong Kong is co-operating with its clients to transform some of the energy expended on StairMasters and treadmills to power a trio of 27" TVs, five 60-watt light bulbs - the equivalent of several hundred 5G iPods.

MadShrimps compared a couple of PSUs in a Crossfire stress test. We stress test these units in a real world environment with the most power hungry vga cards out there, two ATI HD 2900 XT in Crossfire.

PCApex have a flash banner contest where you can win $500 worth of FrozenCPU stuff. Gamepyre meanwhile have a motherboard and video card to give away.

HWLogic checked out Gigabyte's US Headquarters. Located in the City Of Industry, an industrial haven located in LA county, Gigabyte's US Headquarters is a 50,000 square foot warehouse/office building that handles all of Gigabyte's North America operations.

Motherboards.org meanwhile wondered what Diamond Multimedia are up to lately. Diamond MultiMedia is name that everybody I ask has heard of, but has no idea what they make and what they are doing now.

HardOCP have some info on AMD's 4-way CrossFire and new roadmaps, as well as AMD's direction and next-gen BULLDOZER tech. First off though AMD wants us all to understand that they are far and away from just a "CPU" company any more. The ATI acquisition propelled it into many markets that AMD thinks it will be leveraging x86 computing into very soon.



Click on any of the pictures to go to the corresponding thread in the Photography Gallery forum.







South Australian Living Artists Festival (0 Comments) (link)
Saturday, 28-July-2007 22:08:03 (GMT +10) - by Rational


One of our forum members, edx23, is putting on a photography exhibition as part of the South Australian Living Artists Festival. He and two other photographers were also featured in an article in The Advertiser.



Click for the discussion thread


You can find information on the arts festival and edx23's photography on their corresponding websites.



Mozilla Thunderbird is no longer being managed by the Mozilla Foundation due to thier focus on the Firefox project, thanks Fester2001. On her weblog, Mozilla Corporation CEO Mitchell Baker has announced that Mozilla Thunderbird is to move to a "new, separate organizational setting" as the Mozilla Foundation continues to focus ever more closely on Mozilla Firefox. While the Mozilla Foundation supports a number of projects, its taxable subsidiary the Mozilla Corporation is responsible for only Firefox and Thunderbird. However, it has become increasingly clear that Firefox is the priority. The resources allocated to Firefox dwarf those allocated to Thunderbird and recent projects such as the initiative to improve Mozilla support exclude Thunderbird.

XYZComputing have checked out some small form factor Linux computers. Until recently, small form factor computers were mostly restricted to people who were able to build their own system. Maybe you could buy a Micro-ATX computer from Dell or HP, or something small from Shuttle, but if you wanted a Mini-ITX (or smaller) system, you were on your own. Building your own computer is not particularly difficult, but working with small form factors means specialty parts, costly components, and the difficulty of negotiating with low-power processors.

AMD have revealed a rival to Intel's FB-DIMM, thanks aerospyke. Advanced Micro Devices on Wednesday unveiled a new technology that would enable next-generations of servers to utilize massive memory capacities, something, which will substantially boost server performance. Besides AMD, IDT and Inphi, some of Intel's FB-DIMM backers, also participate in development. The new technology currently called Socket G3 Memory Extender (G3MX) is a part of AMD Opteron platform infrastructure due to be unveiled in 2009.

Microsoft is claiming 60 million sales of Windows Vista. Microsoft Thursday moved to counter criticism about the uptake of Windows Vista by announcing it now has shipped 60 million copies of the operating system. "By our math, we eclipsed the entire install base of Apple in the first five weeks of shipment," Kevin Turner, Microsoft's COO, said at the company's annual financial analysts meeting. Turner said there are 42 million PCs covered by volume-licensing annuity agreements for Vista. He said strong renewals for enterprise agreements are driving the uptake.

Gambling is no longer allowed in Second Life. The operators of the Second Life virtual world have issued an edict that effectively puts an end to most forms of gambling in the online 3-D playground. The new policy forbids wagering in games in Second Life that rely on chance or random number generation to determine a winner, or rely on the outcome of real-life organised sporting events, and which provide a payout.

Three people have died in an explosion during the testing of engine systems of SpaceShipTwo. A fatal explosion occurred on Thursday 7/26/2007 at the Mojave Air and Space Port in Mojave, California where a new rocket motor was being tested for space tourism spacecraft SpaceShipTwo, a part of Richard Branson's Virgin Galactic. The company Scaled Composites LLC, founded by American aerospace engineer Burt Rutan, was conducting the test. Two employees were killed at the time of the explosion and four others were transported to the hospital. One has since died.

AMD has been talking of details of their new CPU core, codenamed "Bulldozer". AMD plans to launch its third-generation Opteron platform in 2009 with the Sandtiger octal-core processor. Beneath Sandtiger is AMD's M-SPACE modular approach towards CPUs. M-SPACE allows AMD to mix and match CPU features for specific tasks.

You may think that our internet is pretty bad, but we have it lucky compared to Kazakhstan where DSL costs US$3355 per month. Consider the prices for Internet access, for one. Most users (and only four percent of the country even has access) hook up through state-owned Kazakhtelecom, a company not concerned with competitive pricing for its services. An unlimited dial-up plan costs about €82 ($111) in a country where the average monthly wage is €292 ($399). As for DSL, an unlimited 1.5Mbps connection costs €2,458 ($3,355) a month, and doesn't even included the required ADSL modem.

This guy has got himself a Windows BSOD tatoo, thanks Craig. Or is it an anti-Windows tattoo? I'm not sure… Paul got this Windows 98 bluescreen tattoo done by Sam Rulz at Two Hands Tattoo in Auckland, New Zealand.



Core PC Components:
Calibre P860, GeForce 8600GT on Bjorn3D
VIA EPIA EX vs AMD 690G on Bit-Tech
ASRock ALiveNF7G-HD Ready Motherboard on Virtual-Hideout

Cases and Cooling:
Zalman ZM-NC1000 Ultra Quiet Notebook Cooler on TweakNews
Cooler Master Cosmos on RealWorldBenchmarks
NZXT Lexa Blackline on TechPowerup

Multimedia:
Samsung LN-T4065F 40" 1080p LCD HDTV on BonafideReviews
Olympus E-410 Digital SLR on TrustedReviews
Logitech V20 Notebook Speakers on I4U
Dell UltraSharp 3007WFP-HC LCD monitor on Hexus
Club 3D Theatron Agrippa on XSReviews

Peripherals:
Altec Lansing inMotion iM600 iPod speaker dock on Hexus
Icemat 2nd Edition on BurnoutPC
Corsair Flash Survivor (8GB) on DigitalTrends

Other:
BenQ Joybook S41 (Intel Santa Rosa) on HardwareZone
Acer TravelMate 6292 on TrustedReviews
Q3 Innovations UV HAWK Personal Ultraviolet Sunlight Meter on TweakNews
Evoluent VerticalMouse 3 on HardwareLogic
Uniblue Registry Booster 2 on OverclockersClub




PC Authority 2007 Survey (26 Comments) (link)
Friday, 27-July-2007 14:03:42 (GMT +10) - by Agg


PC Authority are once again running their Reliability and Service Awards Survey. Every vote counts: we need your feedback on the companies you've bought products from in the past two years so we can continue to provide Australia's most trusted results. The survey should take just a few minutes to complete, depending on how much you've bought! When you've finished, you'll be automatically entered into our competition.

We've rounded up 60 prizes worth $40,000 that you could win after filling in this survey including two stunning $3000 laptops from Fujitsu, 18 Nvidia graphics cards and motherboards from Albatron, a $3000 state-of-the-art Dell XPS PC, Adobe's entire range of software (the $4500 Master Collection) and much much more!

I particularly encourage you to remember and report on your experiences with OCAU's Sponsors. Last year the awards were dominated by our sponsors and it would be great to see them well represented again.



Cases and Cooling:
Zalman's Z-Machine GT1000 on Bit-Tech
XClio 3060 Plus on TechPowerup
Thermaltake LANBOX Lite SFF Case on 3DGameMan

Multimedia:
Dell 1320c colour laser printer on TrustedReviews
Olympus E-510 Digital SLR on TrustedReviews
Nikon D40x 10.2MP Digital-SLR Camera on TechGage
AirLive WMU-6500FS WiFi HDD & Downloader on TechPowerup

Peripherals:
Corsair Survivor GT 8Gb Flash Drive on TechwareLabs
Speed-Link Illuminated Dark Metal Keyboard on TechPowerup
Logitech Wave on I4U

Other:
Jetart Xpanel DT5000 on Motherboards.org
Cirago CST2010 Smart Mobile Storage on OCModShop
Guitar Hero Encore: Rocks the 80s on IGN
Wii Mario Party 8 on RBConsoles
World in Conflict full test on Hardspell
Logitech MX Revolution on FutureLooks



Core PC Components:
Kingston HyperX 2GB DDR2-800 Ultra-Low Latency RAM Kit on Pro-Clockers
Hiper HPU-4K530-MS Type R Modular 530W PSU on BenchmarkReviews
AsRock ConRoe1333-eSATA2 & ConRoe1333-D667 Motherboard on LegitReviews
ASUS P5N-E SLI Motherboard on Virtual-Hideout
Enermax Infiniti 650W Power Supply on Guru3D
MSI RX2600XT on TrustedReviews
OCZ GameXstream 700w on XSreviews
Xilence Gaming Edition 800w PSU on Viperlair

Cases and Cooling:
NZXT Hush Case on PCApex
Gigabyte Triton 180 ATX Chassis on Virtual-Hideout
Corsair Nautilus 500 on Bjorn3D

Multimedia:
Samsung BD-P1000 Blu-Ray Disc Player on TweakNews
Sony Cyber-shot DSC-W200 on DigitalTrends
Sony Ericsson W660i Walkman Phone on HardwareZone
HP LP3065 30in LCD Monitor on TrustedReviews
Canon PIXMA Pro9500 on BIOS.

Peripherals:
Scythe Kama 18-in-1 USB Internal & External Card Reader on MikhailTech
Super Talent 2GB Exelerator Ready Boost on LegitReviews
A-DATA PD18 Flash Drive 2 GB on TechPowerup

Other:
Victorinox WebPak Plus Laptop Carrying Case on Madshrimps
Logitech V450 cordless Mouse on I4U



Well I am stuck at home with an icky cold, so I decided to do some news to take my mind off it :).

Google are doing an interesting collaborative video product showcasing a Gmail envelope traveling around the world, see if you can submit one which showcases something Australian. Help us imagine how an email message travels around the world. Take a look at the collaborative video we started, and then film what happens next. We'll rotate a selection of the clips we receive on this page, and add the best ones to the video. The final video will be featured on the Gmail homepage and seen by users worldwide. All it takes is a video camera, the Gmail M-velope, and some creativity. Submit your clip by August 13th, 2007 to be considered for the final collaborative video.

40Gbps and 100Gbps ethernet are set to become standards after the IEEE working group have backed it's project authorization, thanks Craig. The IEEE 802.3 working group has backed project authorisation requests (PAR) from the Higher Speed Study Group (HSSG) for a single project encompassing a 40 gigabit ethernet (40GbE) rate for server and storage applications and a 100 gigabit ethernet (100GbE) rate for network aggregation.

HardwareSecrets have taken a look at the AMD/ATI partnership, one year on. It's been one year since AMD announced that it would acquire ATI and we decided to make an in-depth analysis from both the technical side and the financial side of this operation one year later. We found out some concerning figures. Read on.

EA is set to use Microsoft's in game advertising tool in some of their sporting games, thanks Fester2001. Electronic Arts, going wide and deep with in-game advertising, announced Wednesday that it will use Microsoft's Massive in-game advertising division to put ads in its sports titles. The titles include the Xbox 360 and/or PC versions of the biggest sports video games coming in the fall, including "Madden NFL 08," "NASCAR 08," "NHL 08," "Tiger Woods PGA Tour 08" and "Skate."

PCPer have posted some information from AMD's analyst day including information about future developments of the company. TechReport also covered this announcement. This CrossFire slide could be easily overlooked, but enthusiasts should pay attention! There are four GPUs in the middle there for a reason; quad-GPU configurations are coming, either for graphics, physics or GPGPU computing. AMD even took the time to mention the RD790 chipset as well as the upcoming system utility for the platform to enable overclocking and tweaking.

PeterCR sent in some news about an alternative Google page for those concerned with energy consumption. It is called Blackle and has the same functions as the regular white Google page but claims to require less power consumption from your monitor. I wonder if the power savings work the same for all types of monitors including LCD and Plasma? Treehugger have an article about this. Did you know that a cathode ray tube (CRT) monitor uses about 74 watts to display an all white web page, but only uses 59 watts to display an all black page? Yes, there all still plenty of these still in use, particularly in China and Latin America. Worldwide, about 25 percent of the monitors currently in use are cathode ray tubes, which means that they waste energy displaying white backgrounds. This can add up for sites with a global audience.

The Australian government has squashed speculation of a premature end to porn filtering plans, thanks Fester2001. Communications Minister Helen Coonan yesterday made that announcement, despite statements by the Family First senator Steve Fielding that the three-month trial, scheduled to have been carried out in Tasmania, had "been quietly scrapped". Family First has been campaigning for mandatory filtering at ISP level to prevent children getting access to pornography online and announced on Tuesday the government had ditched the filtering trial after both Telstra and Optus would not participate.

He also directed me to the Simpsons movie website which is pretty slick based around flash. It has some games and other funny little activities so it can be considered todays timewaster.

And finally, Joanna spotted this interesting video of a really young pro drummer.



Tuchan spotted some leaked details of the Geforce 9800GTX. By Q4 2007 (Xmas) NVIDIA will be releasing their GeForce 9800 series GPUs. Unlike previously expected the codename for nVidia's next generation GPU will NOT be "G90" but instead be "G92". I have some info form NVIDIA insider about the upcoming G92 graphics processors. G92 will be released in November 2007 timeframe in the form of "GeForce 9800" series.

Neoseeker have looked in detail at World in Conflict in DX9 and DX10 modes. World In Conflict is an RTS. But what set's it apart from most RTS game-DNA is that in this game, you won't be spending time building a base and managing resources. Instead, you have respawning units, and you gain ground by capturing command points, and get ahead by killing as many people as you can. You can choose to play one of four roles in the game (Armor, Air, Infantry, or Support) as you struggle to either kill the commies, or batter the capitalists, in this Cold War-era clash of the superpowers.

There is a password security flaw in Safari and Firefox, thanks Craig. The latest versions of Firefox and Safari contain a password management security flaw that could allow certain websites to access stored usernames and passwords. A message on the Full Disclosure mailing list warned that users who have either browser configured to remember passwords, and have JavaScript enabled, are at risk.

BonafideReviews have posted an E3 recap, highlighting some of the important events from the show. E3 is still a hotspot for the latest info in the games industry, and this year being the second year of the new generation of gaming consoles, the puberty of their life if you will, had a very strong showing of some new and innovative ideas all of which are sure to wet your gaming whistle. Lets take a look at some of them now shall we.

Nintendo is now the 5th biggest company in Japan after a jump of their stock price. Nintendo zipped past telecoms giant NTT and a major financial group to become Japan's fifth-biggest company by market value on Thursday, propelled higher by a stellar earnings performance on demand for its Wii and DS game gear. By mid-afternoon Nintendo's stock had climbed 8.1 percent to 614,000 yen, adding to a 3.5 percent gain made on Wednesday after its earnings announcement.

Aerospyke spotted this competition where you can win a whole bunch of different prizes.




Thursday Afternoon Reviews (0 Comments) (link)
Thursday, 26-July-2007 16:29:37 (GMT +10) - by Agg


Video Cards:
Gigabyte GeForce 8600GT 256MB at Phoronix.
Sapphire HD 2600 XT on OCClub.
GeForce 8400 vs. Radeon 2400 on OZHW.
Sapphire x1950 PRO Ultimate Edition on OCClub.
GeCube Radeon HD 2600 XT 256MB GDDR4 on HWZone.
ECS N8500GT GF8500GT on OCWorkbench.

Portable & Mini:
Shuttle XPC SG33G5 mini barebones on TechReport.
Alienware Aurora m9700 17-inch Notebook on TheTechLounge.
Toshiba R500 Notebook on XYZComputing.
Gosget MB-988SL Solar Bluetooth GPS Receiver Data Logger on DigitalReviews.
Gigabyte Digital TV GSmart t600 Mobile on Tweaktown.
Wayfinder Navigator 7 on TrustedReviews.

Networking:
D-Link Xtreme N Gigabit Router on Xbit.
TRENDnet TEW-631BRP Firewall Router and PCMCIA Adapter on HotHardware.




Thursday Midday Reviews (0 Comments) (link)
Thursday, 26-July-2007 12:53:40 (GMT +10) - by Agg


Software:
Transformers PC Game on Gamepyre.
Ghost Recon Advanced Warfighter 2 PC game on YouGamers.

Cooling:
Cooler Master Vortex 752 CPU cooler on Ninjalane.
Zalman CNPS7700-AlCu LED CPU cooler on PCApex.
Noctua NF-R8 & NF-S12 Fans on Mikhailtech.
Cooler Master Aquagate S1 watercooling kit on OCIA.
Arctic Cooling Turbo Module VGA Cooler Add-on on RBMods.
XIGMATEK HDT-S963 Processor Cooler on XbitLabs.

Memory:
Buffalo FireStix 2x1GB PC2-9600 5-6-6 on OCOnline.
OCZ Reaper HPC PC2-8500 2GB Memory Kit on ThinkComputers.
Patriot 2x1GB PC2-9200 1150MHz Memory Kit on Virtual-Hideout.
Patriot PDC22G9200ELK DDR2 on Hexus.
PNY XLR8 2GB 800MHz CL3 DDR2 on LegitReviews.
PNY D22GX93XLP-5 XLR8 Performance Edition 2GB PC2-9384 on PCStats.




Thursday Morning (6 Comments) (link)
Thursday, 26-July-2007 11:22:52 (GMT +10) - by Agg


AusGamers have the new Crysis E3 2007 Gameplay HD Trailer, a 302MB file offering 3 minutes of in-game footage. More info here on Shacknews. I notice AusGamers also have Episode 14 of Pure Pwnage.

Digitimes report on new server platforms from Intel in 2Q08, and 45nm AMD Fusion CPUs sampling at TSMC.

Finally, I can have my flying car. Might need to get a haircut first though, those fans look a bit scary. To avoid the need to pass FAA regulations, the civilian version of the Volantor is restricted to heights of 10 feet, but can travel as fast as 50mph and fly for up to 90minutes.

An odd one from Timbot, suggestions that magnetic avalanches can mangle your hard drive data. The atoms undergo spin precession, which only lasts a few nanoseconds and is then stopped by the atoms settling into their new spin direction. But while exhibiting spin procession they can exert enough force on neighboring atoms to change their spin direction also.

Phoronix have info on Threaded Building Blocks 2.0 from Intel, which aims to make multi-core programming easier. To drive interest in TBB 2.0, Intel has announced an open-source competition for integrating TBB into open-source projects where you can win a multi-core laptop.




Thursday Morning Reviews (2 Comments) (link)
Thursday, 26-July-2007 10:11:21 (GMT +10) - by Agg


CPU & Motherboard:
Intel E6420 vs AMD 5600+ Better By Design on TechWareLabs.
ECS G33T-M2 Motherboard LGA775 board on T-Break.
ASUS P5K3 Premium LGA775 board on LegionHW.
ECS NF650iSLIT-A LGA775 board on PCPerspective.

Audio / Visual:
Edifier MP300 Portable Speaker System on Techgage.
ViewSonic VX2255wmh 22in LCD on TrustedReviews.
Abit AirPace Wireless Audio Device on TechWareLabs.
BoomChair 2.1 Multimedia Chair on i4u.
HP w2207 22-inch LCD on DigitalTrends.
Eizo FlexScan HD2441W 24in LCD Monitor on TrustedReviews.
Creative Zen Stone Plus mp3 player on TrustedReviews.
Samsung DVD-1080P7 Full HD Up-conversion DVD Player on OCWorkbench.

Input Etc:
RatPadz XT and GS Gaming Surface Mouse Pads on BenchmarkReviews.
Logitech V220 Notebook Mouse on DVHardware.
Logitech G7 Laser Cordless Mouse on DigitalTrends.



Google's revenue has surpassed Windows revenue, thanks Fester2001. A statement like that always comes with qualifiers, and they're detailed below. But the basic fact is this: For the first time, Google Inc.'s revenue edged out Microsoft Corp.'s sales of Windows for PCs in quarterly results reported by the companies last week. Although Google's big growth is common knowledge nowadays, the milestone wasn't widely noticed. If Microsoft and Google were aware of it, they didn't give any indication.

Fester2001 also sent in this article about RIAA college student victimization in the United States. The pleasure of enjoying music has become seriously tainted by the venality of EMI (Britain), Vivendi Universal (France), Sony BMG (Japan and Germany) and Warner Music (US), the members of the Big 4 organised music cartel who together control the corporate music industry. Aided by so-called trade organisations such as their RIAA (Recording Industry Association of America), which is currently terrorising music lovers in the US, they've succeeded in using their financial clout and elements of the mainstream media to escalate copyright infringement, originally a purely civil matter, to the level of major crime.

Bit-Tech have posted part two to their build your own server guide. The previous article about Ubuntu based file serving hit like a bomb. The main focus of that article was to spark interest and get the server up and running in no time, showing what the possibilities were. Today's article starts where the previous one has left off. So if you didn't read the last one, I suggest you start reading there. This one goes a bit more in depth and helps with a couple of requests made in our forums, like Webmin, SFTP and making the server reachable from the Internet.

Current iPhone sales numbers have disappointed investors causing a drop in Apple stock price. AT&T wiped some of the glow off Apple's iPhone, releasing numbers that showed fewer people than expected signed up for service in the first two days of the multimedia mobile phone's release. As a result, Apple shares fell $US8.81, or more than 6 per cent, to $US134.89, wiping out more than $US7 billion of Apple's market value. AT&T - the iPhone's exclusive carrier - said on Tuesday it activated 146,000 iPhones on June 29 and 30, a number that disappointed investors following some analyst forecasts that Apple would sell 500,000 or more iPhones in its first weekend.

Windows Genuine Advantage has helped to nab some major software pirates, thanks Fester2001. Microsoft's controversial Windows Genuine Advantage software validation mechanisms have been a source of frustration for PC users, and a subject of lawsuits against the company. But Microsoft says the anti-piracy tool, and the actions taken by consumers who received WGA alerts, were critical in tracking down a huge counterfeit software syndicate based in Southern China. See this FBI news release for more on the bust, announced today. The company says the syndicate in question was responsible for producing and distributing more than $2 billion worth of counterfeit Microsoft software. David Finn, a Microsoft associate general counsel, called that a conservative estimate.

Phoronix have posted some articles from the Ubuntu Live conference, here is their coverage from day 1 and day 2. On the second day of the Ubuntu Live 2007 conference presented by Canonical and O'Reilly was a keynote by Intel's Doug Fisher, Matt Zimmerman, and Tim O'Reilly among others. Also taking place were sessions on such topics as CloneZilla, Ubuntu on laptops, Dell Linux systems, and over two dozen other sessions. Ubuntu Live 2007 is now more or less done except for all of the parties and OSCON 2007 taking place the remainder of the week.




Wednesday Evening (0 Comments) (link)
Wednesday, 25-July-2007 21:13:30 (GMT +10) - by Agg


The Australian Government is targeting "cyber crime", according to the Attorney-General. The Australian Government has allocated $73.6 million in this year's Budget for a range of e-security initiatives under the E-Security National Agenda, which includes increased resources to help the Australian Federal Police combat cyber-crime and strengthening government systems to increase the security of information provided by the Australian public. Other projects include initiatives to raise awareness of e-security among home users and small business and the expansion of the national and international e-security exercise program. Info in the PDF here.

Along the theme of one of our recent "misc pics", here's an interesting gallery of nerdy tattoos. Aside from my Mandelbrot Set tattoo, I also have the letter i scarred into the back of my right calf and the square root of negative one scarred into the back of my left calf (both of which represent the imaginary number).

Microsoft have released a Vista patch for SLI computers. On a Windows Vista-based computer that has multiple graphics cards (GPUs) and that is using DirectX 10, the computer the computer's graphics performance is less than you expect. Discussion here.

Bit-Tech have been overclocking the Q6600 CPU (as has everyone else). Getting flagship performance out of the XP 2500+ was as simple as increasing the front side bus from 166MHz to 200MHz – virtually every processor did that on stock volts. I think we're going to see something similar with the Core 2 Quad Q6600 – it shares the same multiplier as the Core 2 Extreme QX6850, but uses a 1066MHz front side bus instead of 1333MHz.

BFM spotted this look back at Commander Keen.. some nostalgia for all the oldschool gamers. This article tells the story of Commander Keen - how it was made, what the people behind it felt, and some things you may never have known before about the game. So put on your football helmet, grab your pogo stick, and help fight off Mortimer McMire by becoming Commander Keen - Defender of the Universe!!

Back to doing tax!




Compro Videomate T750 TV Tuner (2 Comments) (link)
Wednesday, 25-July-2007 17:17:56 (GMT +10) - by Agg


Spikes has posted another review in the forums, this time of the Videomate T750 TV Tuner from Compro. You get digital coaxial in, analogue coaxial in, FM in, audio in, S-Video in, component video in and IR in. The only outputs on the card are on the PCB itself which is a AUX_out allowing you to send audio directly to your sound card if it doesn't support audio over PCI.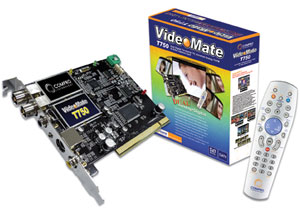 Click for the thread!





Myspace has deleted 29,000 convicted sex offenders from their website. Popular Internet social network MySpace said on Tuesday it detected and deleted 29,000 convicted sex offenders on its service, more than four times the figure it had initially reported. The company, owned by media conglomerate News Corp., said in May it had deleted about 7,000 user profiles that belonged to convicted offenders. MySpace attracts about 60 million unique visitors monthly in the United States.

Nine million people are now on World of Warcraft, up from 8 million in January. It was only January this year when WOW was hovering at 8 million active players . Then the first expansion pack for the Massive Multiplayer Online Role Play Phenomena was released. The Burning Crusade saw a leap in activity as fans hunkered down to the level grind of gaming in a whole new arena of the Warcraft world.

In June, Vista's market share hit 4.5%, while Mac OS X is at 6% and Windows XP with around 82% in the same month. Windows Vista's share of online users has increased every month this year, while rival Mac OS X -- to which Vista has often been compared -- has shown little, if any, growth, a metrics company reports. According to Net Applications, in June Windows Vista accounted for 4.52% of all systems that browsed the Web, up from January's 0.18%.

Seagate are soon to abandon IDE drives in favour for SATA. CHANNEL SOURCES said Seagate has briefed them that it's the end of the road for IDE hard drives. Or files, as IBM ludicrously continued to call them for years. Nearly all top end drives are likely to go the serial ATA (S-ATA) route by the end of the year. Parallel ATA has had a long run but will soon follow eight inch floppy drives, 5.25-inch drives and 3.5-inch floppies on the road to nowhere. Channel sources said Seagate roadmaps show IDE is at the end of the, er, road.

Intel price cuts are filtering into various retailers. Intel last week released a new lineup of 1333 MHz front-side bus processors at low price points, but held off price cuts for existing processors until July 22. The day has arrived and Intel price cuts for existing Core 2 Duo and Core 2 Quad processors are going into effect at various retailers.

US Politicians are claiming P2P is a threat to national security. WASHINGTON--Politicians charged on Tuesday that peer-to-peer networks can pose a "national security threat" because they enable federal employees to share sensitive or classified documents accidentally from their computers. At a hearing on the topic, Government Reform Committee Chairman Henry Waxman (D-Calif.) said, without offering details, that he is considering new laws aimed at addressing the problem.

The boss of Acer says that Windows Vista is disappointing and the whole industry shares the same view. The head of Taiwan-based personal computer maker Acer, Gianfranco Lanci, hit out at Microsoft's Windows Vista operating system, saying that the "entire industry" was disappointed by it. "The entire industry is disappointed by Windows Vista," the head of the world's fourth-biggest PC maker told the Financial Times Deutschland in its online edition on Monday.

AMD is gearing up for a 3.2Ghz Athlon processor. IT SEEMS THAT the era of the Athlon 64 X2 will end with a product with numbered 6400+. The company is obviously battling out leakage issues with K10 processors, as Charlie reports. So it makes perfect sense to tweak up the existing line-up as high as possible.



Thanks to everyone who sent these in. Beware, the last one is big!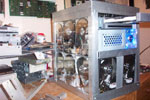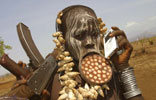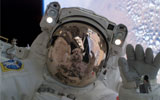 Dell have updated their notebook lineup with different coloured models. Dell Australia says its new multi-coloured laptop line is just the first step in a plan to sell computers unique to each buyer. Jeff Morris, Dell's client and computing strategist, said in an interview that customers would soon be able to upload a photograph or logo to Dell, which could then be embedded into their laptop's lid.

CNet have posted some pictures and info on the current worlds tallest building in Dubai which seems to be home for a lot of the worlds amazing engineering feats. On July 21, construction reached 1,680 feet on the 141st floor of the Burj Dubai tower in Dubai, United Arab Emirates, making it the largest building in the world. The skyscraper is now 13 feet above the former record holder, Tapei 101 in Taiwan, which is 1,667 feet above the ground.

PS3 firmware 1.90 has been released however June sales numbers still show Nintendo on top. NPD has released the U.S June sales figures for video game hardware and software. In what looks to be the biggest year yet for the industry, the Nintendo gaming company is still reaping the largest pie slice. Gamedaily.biz has given us Junes NPD supplied sales data in the video gaming industry. Nintendo is sill heading the bunch with nearly 562,000 Nintendo DS units offloaded during the month.

Some Dell and Lenovo notebooks are set to be the first with wireless USB as they have been the first to be certified. Wireless USB finally comes to Dell and Lenovo notebooks. It's been announced today that Dell's Inspiron 1720 notebook and Lenovo's ThinkPad T61 and T61p models are the first PCs to be certified for Wireless USB. Wireless USB is compelling indeed. Imagine being able to break free of the wiring clutter that links our USB devices to your PC. With Wireless USB this will be possible.

BFM spotted this gigantic gaming news roundup on The Inquirer, it is sorted by different gaming systems. FINALLY E3 HAS passed us by, but the news glut doesn't seem to have stopped clogging the interwibble just yet. Plenty of PSP news this week, unsurprisingly considering the PSP slim announcement at E3 last week......

PCWorld posted 10 things we hate about Microsoft, thanks Fester2001. t's easy to complain about specific Microsoft products--heck, we've probably written a million words on our gripes about Windows alone. But for this list, we dug deeper into the things about Microsoft the company that just push us over the edge. For instance, the Blue Screen of Death isn't here--because it's already spoken for in our companion piece, "10 Things We Love About Microsoft."

IGN have posted a summary of E3. Australia, July 23, 2007 - Bennett: My eardrums are still ringing from the wall-shaking sound systems, my retinas are still pulsing from the hot booth-babe action and massive video displays, and my fingers are still trembling from getting hands on with the hottest upcoming games. And then I wake up, and realise I've been dreaming about 2006's Electronic Entertainment Expo. As you've no doubt heard, this year's E3 was a very different experience to the giant gaming nightclub that the show used to be - and I'm still unsure if it's for better or worse.

The Commsec iPod index is showing us as the 8th cheapest country. Australian iPod prices are among the cheapest in the world, but few of the gains from the stampeding Australian dollar are being passed on to consumers, the latest CommSec iPod index shows. The index, which tracks worldwide prices for the 2GB iPod Nano, shows Australians can save around $30 by buying the music player from the U.S., Japan or Hong Kong, but would pay around $30 more picking one up in Europe and Britain.

YouGamers have interviewed some guys behind Black Mesa, the updated remake of Half Life in the source engine. In 1998, one of the finest games ever to grace the PC, made its debut. Created by a newly formed development house called Valve, Half-Life set so many standards for others to follow that the creators themselves took six years to create the sequel. Sporting a brand new engine, known as Source, Half-Life 2 also provided fans with the tools and features necessary to create a whole range of modifications for the game.

Daztay spotted this website where this guy is collecting and displaying old computers and dated peripherals with snippits of history and information about them. His friend and fellow Homebrew Computer Club member Steve Jobs loved it, but had a few improvement in mind. He also wanted to see if they could sell some and make a few dollars.

Fester2001 sent in todays timewaster, this funny little baseball game.




Tuesday Afternoon Reviews (0 Comments) (link)
Tuesday, 24-July-2007 14:21:43 (GMT +10) - by Agg


Video Cards:
Zotac Passive GeForce 8600 GT ZONE Edition on TechPowerUp.
XpertVision Radeon HD 2600 XT 256MB GDDR3 Sonic on HWZone.
Powercolor Radeon HD 2400 XT on MadShrimps.
Foxconn 8600GTS-256 OC 700/2200 on HWLogic.
Foxconn GeForce 8600 GTS on OCClub.
MSI NX8600GTS Diamond Plus on HWZone.
Zotac Passive GeForce 8600 GT ZONE Edition on TechPowerUp.

Power Supply:
Cooler Master Real Power Pro 750W on BigBruin.
Xilence Power 600w Gaming Edition on XSReviews.

Audio / Visual:
Planar PX2611W 26-Inch Widescreen LCD Monitor on BenchmarkReviews.
Skullcandy G.I Rasta Stereo Headphones on Overclock3D.
WinFast HDTV Cinema TV Tuner Card on Modders-Inc.
Mvix MV-5000U Multimedia Center media-playing HDD enclosure on ThinkComputers.

Motherboards:
Abit IP35 Pro and AB9 QuadGT LGA775 boards on HotHardware.
ECS PN2 SLI2+ LGA775 on RealWorldBenchmarks.
MSI P35 Platinum LGA775 board on Hexus.

Portable & Prebuilt:
Fujitsu-Siemens LifeBook P1610 tablet PC on BIOSMag.
Nine Dream Notebooks on XYZComputing.
ThinkPad T61p notebook first look on XYZComputing.
Zonbox linux-based prebuilt "web 2.0 PC" on DigitalTrends.
Sony VAIO VGN-TZ12VN notebook on TrustedReviews.
Acer v200 Series Portable Navigator on TrustedReviews.

Networking:
Aztech PowerLine Ethernet Adaptor Homeplug HL108E on OCWorkbench.
D-Link NetDefend DFL-210 broadband router on TrustedReviews.
QNAP Turbo Station TS-109 Pro network storage on Hexus.

Misc:
Zalman ZM-MFC2 Multi Fan Controller and Power Meter on PCPerspective.
Zalman Z-Machine GT1000 High End Gaming Case on Pro-Clockers.
Nuke-Z Z8 mousepad on XSReviews.




Tuesday Morning (1 Comments) (link)
Tuesday, 24-July-2007 02:10:29 (GMT +10) - by Agg


Gords spotted this interesting Wikipedia page about the territorial evolution of Australia. New South Wales, according to Arthur Phillip's amended Commission dated 25 April 1787, includes "all the islands adjacent in the Pacific Ocean" and running westward to the 135th meridian. These islands included the current islands of New Zealand, which was administered as part of New South Wales.

Thermaltake have an online game where you can win stuff including a 1500W PSU. Users not only can win over US$5000 worth of prizes by playing the spectacular game at the online campaign website, they can also learn more features that Toughpower Series have to offer when visiting the website. We will randomly choose 10 lucky winners from the top 30 scores.

Virtual-Hideout have a visit and interview with CoolIT. Then when they released their Freezone and Eliminator coolers, they proved that they could actually deliver a unique and very desirable high end product.

If you enjoy the "Will It Blend?" series of videos, Manaz thinks you might like these "Watch It Shred!" ones on a similar vein from an industrial shredder company. We're not talking about sheets of paper here, it's big things like cars, engine blocks and a big pile of computers and printers. Mmm, crunchy.

Those of you who remember the VIC-20, C64 and Commodore Amiga might be interested to know that the current owners of the Commodore name, "Commodore Gaming", are making pre-built PC's now. TrustedReviews checked out the Commodore XX Gaming PC. Not really anything to do with the old Commodore anymore of course, apart from the logo. They seem to be tackling the Alienware market. The problem is that this system just doesn't make you feel special when you're using it, and if you're spending over two and half grand I think that's a problem.

I keep getting emails about this Galaxiki website. It's a "virtual galaxy" where you can buy stars etc. I have to say I don't really get it, but anyway, there it is.

Pulsee sent in this Mag Wheel PC mod. The site isn't in English but the pictures tell the story. The site is also pretty slow at the moment and might have some dodgy ads on it.

From Phalanx: A different angle to the mac/pc ads, all pretty good parodies. I read about them on the guardian.

From Tarrith: After doing a search for classic games I came across one I wasn't expecting. Some of your readers may remember The Last Starfighter. Well...someone liked it so much they made a game based on the movie. "Didn't Atari already do that?" I hear you ask. Actually Atari intended to release it but never got around to it, so some fans of the movie decided to make their own game, including the design for the game cabinet used in the movie.

Bit-Tech have an article about writing FPS games. We sat down with Rob Yescombe, screenwriter for Haze and Martin Lancaster, writer for Crysis and Far Cry, to discuss the process of writing first person shooters and some of the problems involved.




Simon Hackett at SAGE-AU (1 Comments) (link)
Monday, 23-July-2007 20:35:33 (GMT +10) - by Agg


This from Manaz: Simon Hackett, CEO of Internode Systems Pty Ltd will give an address on "The State of Broadband in Australia" at this year's 15th Annual System Administrators' Conference in Parramatta NSW this Friday 27th July.

As well as being the CEO of Internode and a key member of the "Group of 9" coalition, Simon Hackett is an outspoken advocate for fair and reasonable access to Australia's largely government-funded broadband infrastructure for all players in the market, and therefore to customers. This Friday, he will be giving an insightful one hour presentation on the existing state of broadband in Australia.

The 15th Annual System Administrators' Conference is run by the System Administrators Guild of Australia (SAGE-AU), which is an organisation of approximately 1,000 system administrators dedicated to the advancement of system administration in Australia. Details of SAGE-AU and the conference can be found here.




Monday Evening Reviews (0 Comments) (link)
Monday, 23-July-2007 18:23:28 (GMT +10) - by Agg


Video Cards:
AMD Gemini 2600XT Preview on InsideHW.
XFX 8600 GT Fatal1ty on RealWorldBenchmarks.
XFX Fatal1ty Geforce Overclocked 7600 GT on Tweaknews.

CPUs:
AMD Quad-Core Opteron (Barcelona) Technology Report on ARP.
Intel QX6850 Quad-Core CPU - 1333MHz FSB on TweakTown.
Intel 1333FSB Processors Arrive - QX6850 and E6750 on LegitReviews.

Cameras & Printers:
BenQ DC C610 digicam on InsideHW.
Canon EOS Rebel XTi DSLR on Canonites.
Samsung CLX-2160N printer on OCOnline.
Canon PowerShot SD1000/IXUS 70 digicam on MadShrimps.
Fujifilm FinePix S5700 digicam on TrustedReviews.
Brother HL-2070N laser printer on TrustedReviews.

Audio / Visual:
iriver clix gen 2 / clix Rhapsody mp3 players on TheTechLounge.
Icemat Siberia Headset on Gamershell.
Samsung SyncMaster 971P 19-inch LCD Monitor on ThinkComputers.

Software:
Lost Planet: Extreme Condition PC game on YouGamers.
Ghost Recon Advanced Warfighter PC game on Bit-Tech.
Driver Parallel Lines PC game on Gamepyre.




Monday Afternoon Reviews (1 Comments) (link)
Monday, 23-July-2007 15:38:31 (GMT +10) - by Agg


Memory & Storage:
OCZ 4GB PC2-6400 Platinum Edition on Techgage.
Geeks Movie World HDD Enclosure on RBMods.
Eagle Tech Computers External HDD Enclosures on BigBruin.
Crucial 2GB Ballistix Tracer PC2-8500 on Pro-Clockers.

Cases:
NZXT Lexa Blackline Mid-Tower on BenchmarkReviews.
Cooler Master Cosmos on DVHardware.
Cooler Master Cosmos on i4u.
Thermaltake SopranoRS 101 on Virtual-Hideout.
Gigabyte Triton on XSReviews.

Cooling:
D-Tek Fuzion and Fuzion GFX Waterblocks on Virtual-Hideout.
Thermaltake iXoft Notebook Cooling Pad on ThinkComputers.
Sunbeam Silent Whisper CPU cooler on TechPowerUp.




jboles's Picture Frame PC (4 Comments) (link)
Monday, 23-July-2007 14:35:12 (GMT +10) - by Agg


I just noticed jboles has added his Picture Frame PC to the PCDB. We linked the worklog on the news page a while ago but it's a great project, worth checking out if you missed it before:



click for the PCDB entry! (7 pics)





APC have posted some useful tips for a better way to get wireless next G broadband. Want to join Next G for wireless broadband but you're put off by the lengthy contracts that Telstra demands? I have the solution. There are many ways to legitimately sign up for NextG without having to take on a long term commitment. For example, it is possible to purchase the Bigpond USB mobile dongle for $249.00 at some places like Australia Post without signing up to a contract -- the idea is you buy the device, and then as an obedient customer, go home and sign up to the plan and contract.

Bit-Tech have posted their thoughts on the future of the Physx PPU. Maybe Unreal Tournament 3 will be that game which first crosses the line between simply providing extra eye candy and providing a fundamentally different game experience with a must-have status, but we won't know it until the game is released and this is what really illustrates the problem Ageia faces; without a string of must-have games set up to use the PPU, few gamers will risk investing in a new piece of hardware.

They also checked out the Samsung 32GB SSD drive. Going back some, the invention of the spinning metal disk and moving head was a huge innovation over old(er) school tapes, bringing down random access times and increasing density and life-spans. However, it's already been 25 years since then so we're long overdue for another monumental storage change. The continual development of the aforementioned spinning disks has had to solider on, simply because there has been nothing else to challenge it for size, cost and reliability.

HardcoreWare have looked into quality control in technology today. HCW Tech Blog takes a look at recent hardware issues Microsoft has been having (with a $5 million lawsuit against them for scratched game discs). Is this going to be the next "Red Ring of Death" problem? How will it be proven that the scratched discs are even their fault? How do we even know if this is a hardware problem and not due to poorly written software? We also look at other cases like this in the past, like Intel's infamous "FDIV Bug"

Search engines are working on updated their privacy policies due to comsumer privacy concerns. The major search engines are racing to outdo each other in updating their data retention policies in an attempt to assuage concerns that they keep consumer search data too long. The latest to go public with their moves are Microsoft and Yahoo.

OCZ have announced some DDR3 1800mhz (PC3-14400) memory, which is pretty fast. OCZ Technology today announced new PC3-14400 DDR3 memory modules. The new PC3-14400 modules raise the bar to 1800 MHz, up 200 MHz from Super Talent's previously announced offering. OCZ rates the new PC3-14400 modules with 8-8-8 timings, higher than Kingston's CL5 memory modules.

An unauthorized non Apple "Hello World" application is working on the iPhone. The first unauthorised iPhone application is up and running thanks to the efforts of a group of programmers that have taken on the challenge of unlocking the iPhone. Admittedly, the application doesn't do much - it's the "Hello World" program beloved by generations of programmers as their first efforts in a new language or for a new platform - but it is a start.

OLPC $100 laptop production is beginning. Five years after the concept was first proposed, the so-called $100 laptop is poised to go into mass production. Hardware suppliers have been given the green light to ramp-up production of all of the components needed to build millions of the low-cost machines. Previously, the organisation behind the scheme said that it required orders for 3m laptops to make production viable.

Consumers are looking for compact DSLR style cameras of which there is currently a gap in the market. But for the enthusiast who wants a smaller alternative to the bulky but high-performance SLR, or single-lens reflex, camera, it's slim pickings. "There's a gap in the market for a certain class of camera for somebody who's got a digital SLR and wants those capabilities at the times they're not carrying an SLR," said Lyra Research analyst Steve Hoffenberg.

Dan has posted some more questions and answers. In this edition: Memory map mysteries, very expensive flashlights, running DSLRs on AAs, voltage conversion, headphone attenuation, and some more constructive criticism.

Todays timewaster from Matt, it is a series of funny little games and movies from Microsoft about Vista's hardware certification process.



Fester2001 spotted this video of somebody fixing an Xbox 360 red ring of death. We never knew Brazilians were genius technicians. When I think of Brazil, all I think of is Futbol fanatics and alot of trees. But according to this video, these two Brazilian guys have figured out how to properly fix their Red Ring of Death. I could only imagine how long it would take to get it fixed by Microsoft's customer support team.

And apparently we won't see Vista SP1 this year, thanks Fester2001. It would seem that yesterday's rumors of a possible Vista service pack in coming weeks are unfounded. Microsoft has taken the relatively unprecedented step of issuing a press release that attempts to dispel the rumors and asks the public to stop spreading the misinformation. While our post was clearly labeled as a rumor, it seems appropriate to follow up and say that the e-mail which fueled the rumors was indeed, according to Microsoft, a typo.

Legionhardware have checked out Vista with 4Gb of RAM. Memory capacity articles always seem to be 50% fact and 50% personal opinion. First of all before I continue please note that we only recommend 2GB of memory for Windows XP systems, while you can quite easily get away with 1GB of memory. However, Vista is a memory pig and we recommend chocking any system running Vista with as much memory as possible. This means those running the 32-bit version should look at running 3GB's of memory for optimal performance while 2GB's will get you by.

The AAMI website was defaced by Turkish hackers. AAMI, one of Australia's largest insurance companies, says it has restored its website after it was hacked by "turkish defacers" earlier this morning. Spokesman Robert Whelan said despite customer fears that their account information may have been compromised, no customer details were accessed.

The Cassini-Huygens probe has discovered a new moon of Saturn which scientists have dubbed "Frank". Scientists researching images taken from the Cassini-Huygens mission have found a small natural satellite of Saturn. The images were taken on May 30, 2007, the Cassini Imaging Science Team made their announcement on July 18th, and called the modest moon Frank.

Although Microsoft is paying a lot for their Xbox woes, their financial situation is still strong due to strong Vista and Office sales. Thank goodness for the Windows and Office cash cows. Despite a blistering $1.06 billion charge to repair faulty Xbox 360 consoles, Microsoft's fourth-quarter profits rose 7.3 percent, and annual revenues topped $50 billion for the first time. Fourth-quarter profit was a hefty $3.04 billion, compared to $2.83 billion last year. The Xbox charge sliced 8¢ a share off earnings, leaving 31¢ a share, compared to 28¢ a share last year. Revenue for the fiscal year was $51.12 billion, 15 percent better than last year.

So far 20 patients have been operated on by a robotic arm developed by British scientists. A robotic arm able to carry out an intricate life-saving heart operation is being pioneered by UK surgeons. The robot is used to guide thin wires through blood vessels in the heart to treat a fast or irregular heartbeat. Doctors at St Mary's Hospital in London say it will reduce risk for patients and increase the number of procedures they can carry out.



It's quiet when everyone else is reading Harry Potter, isn't it? :) Speaking of which, they may be able to catch the person who leaked the book thanks to EXIF info in the photos. The serial number itself would not necessarily give away the name of the owner, Canon said, as it can only match serial numbers with owners if the purchaser registers the device after buying it. Every time a Canon camera is serviced, however, the serial number and owner are logged together. Surely using personal info to nab someone isn't going to make Canon very popular.

Apparently the "One Laptop Per Child" computers have ended up being used to browse porn, thanks fen. Hooray, internet wins again!

The Mars Rovers are copping a battering from sandstorms on the red planet. "We're rooting for our rovers to survive these storms, but they were never designed for conditions this intense,'' said NASA associate administrator Alan Stern. Meanwhile NASA have made an Interactive Space Station Reference Guide (click the picture on the right in that link).

Sniper sent in this article about 3D television. They're images on a TV in high definition - and in perfect 3D. They look life-sized and real, and I'm not wearing any silly spectacles other than the ones I wear all the time.

Of course when you do get your 3D TV, you'll need a $13,416 cable and a $485 volume knob to get the best sound out of it. Thanks to folks in IRC for those.

Or you could blow your cash on a iPod made of gold instead. Ok, it is a bit more expensive than the normal Shuffle because it is made out of "real" Gold. German Company Xexoo offering the iPod Shuffle made out of 18 carat gold for about 14,000 EUR ($19.343).

An Australian weather-prediction modelling expert has been involved in solving the game of chequers, with a Canadian computer called Chinook. However, it was not until April 29, 2007 that the development team was able to announce that Chinook had completely solved the game of checkers. The program can no longer do worse than achieving a draw even if a perfect game is played against it.

JimX spotted this odd story about hidden or cryptic species that look identical to another species but are genetically different, like the two kinds of African elephant. In the early 1900s misidentification of mosquito species based on morphology confounded attempts to control malaria in Europe. Ultimately, what was thought to be a single species was actually made up of six sibling species, only three of which transmitted the disease.

A recent study has found AMD more power-efficient than Intel. Specifically, the independent computer-testing firm announced today that it, in the tests, "the AMD based server used 7.3 to 15.2 percent less power at five different user load levels and 44.1 percent less power while the systems were idle and waiting for work." Power efficiency is good, but I hope AMD don't end up going down a VIA-like road of low-power CPUs with Intel alone in the performance arena.



OCWorkbench have posted pictures and details of AMDs K10 processor. Everyone is sick of K8 as it is now the cheaper and slower CPU in comparison to intel Core 2 duo. The wait should be over soon as there is news that manufacturers re [sic] receiving AM2+ Engineering Samples. The ES CPU will run on yet to be released RD790 chipset and the so called compatible NV chipset NF520 and NF560. Everyone knows that it won't be able to unveil the true performance unless you are using HT3. NF520/560 uses Hypertransport 1.0

HotHardware checked out an AMD electronics event which showcased some of their products. AMD hosted a small gathering in the Penthouse at the SoHo Grand Hotel in New York City yesterday, to showcase some of their existing products and technologies, to show off a few products built by their partners, and to demo some products due to be released in the coming months.

PCMech have posted their thoughts on Facebook and social networking and its effects on society. This is a fact of life: everything evolves. Things get better. That general rule has governed technological growth for tens and hundreds of years now. Consumer computers have become smaller and faster. Even in transportation, moving from point A to point B has gotten less or a nuisance and, in fact, faster. And for that matter, sending messages has evolved from the ever-slow continental snail mail and telegrams to instant communication in email and instant messaging.

IGN have interviewed Tristan Jackson about Rugby 08 AU. With the Rugby World Cup just around the corner, EA is readying the latest instalment in its Rugby series on PS2 and PC. IGN AU chats with the producer about what they've brought to the game, as well as why there's no online play.

Puget Systems have posted an update to their mineral oil cooled PC. The biggest issue with this setup is that there is inadequate heat dissipation. The mineral oil has a terrific specific heat capacity, which means that it takes a very long time to reach peak temperature -- about 12 hours. However, that temperature was too high, at 88C. On the other hand, we had absolutely no problems with stability with over a month of usage at those temperatures.

Marc spotted this document about wireless power. This is showing how to do small scale wireless power transmission, but the coolest part is the Wall clock that runs off 2.4Ghz radiation (same stuff that comes out of the wireless routers etc).

Google has reported disappointing earnings after an unexpected increase in operating costs. Web search leader Google has reported disappointing earnings on a recent jump in operating expenses, depressing its stock 7 per cent. Net profit rose 28 per cent as Google gained market share, but the gains were offset by a rise in costs for adding staff.

The next version of Windows is set to be called Windows 7 and is due within three years. Microsoft is planning to ship its next major version of Windows--known internally as version "7"--within roughly three years, CNET News.com has learned. The company discussed Windows 7 on Thursday at a conference for its field sales force in Orlando, Fla., according to sources close to the company.

ChileHardware have looked at Intel Nehalem with an integrated GPU. The CHW Lethal Squad has obtained data, same exclusive right from Intel, according to one of the so many employees of Intel, Nehalem, the next architecture of the company, will bring a graphical processor in all their models. Intel looks for with this to clear functions of graphical control of chipset, seems to us that as much the IMC next as the IGC, Integrated Graphic Controller, was in the CPU for Nehalem.

Todays timewaster is from Joanna with this point and click Escape Game which is apparently very annoying although I can never figure them out.



I am back from the ski slopes and luckily I haven't broken any bones, so here is some news!

Other broadband providers are set to follow Optus by counting uploads, thanks Mick. BROADBAND consumers have always had to pay for their internet downloads, but they may soon have to pay for uploading as well. Uploading pictures and videos onto social networking sites such as MySpace and YouTube had until last week been free for anyone with an internet service provider other than Telstra.

HardwareLogic have posted some information about buying OEM hardware. To OEM or Not to OEM. It's a valid question that often doesn't get approached very well at enthusiast sites. You need to know the pros and cons before you make the purchasing leap.

Phoronix have looked at Ubuntu 7.10 Gutsy Gibbon Tribe 3. The third alpha release for Ubuntu 7.10 Gutsy Gibbon is now available for download. New in Ubuntu 7.10 Gutsy Gibbon Tribe 3 include the latest desktop effects powered by Compiz Fusion, the GNOME 2.19.5 development release, the Gutsy Gibbon server installation now includes Ebox for network services control, and a lot of work between Tribe 2 and Tribe 3 has went into improving AppArmor.

AMD has reported another quarterly loss, thanks Robert. Advanced Micro Devices, the second-biggest maker of computer processors, posted its third quarterly loss in a row on Thursday as a price war with rival Intel took a toll on results. AMD said its net loss was $600 million, or $1.09 per share, for the second quarter ended June 30, compared with a profit of $88.9 million, or 18 cents a share, in the year-ago period. Revenue was 1.38 billion, up 13 percent from $1.22 billion a year earlier.

PenstarSys have posted some commentary on the AMD story. Yesterday AMD posted revenues of $1.378 billion, and a loss of around $600 million. While the loss is larger than expected, revenues beat the street by a pretty hefty margin. Speaking of margins, AMD has stated that they have increased margins from last quarter's 31% to about 34%. The news of revenue growth and increased margins has had a positive effect on AMD's share price in after hours trading. In pre-market trading the stock is up $0.34 from yesterday's $15.78.

Dan has posted his thoughts on the new cheap quad core processors. Yes, it's a real quad core CPU, and yes, it only costs $AU396. That's 99 Australian dollars per core, including delivery. It wasn't always that way. When the Q6600 was new in January 2007, the thousand-unit wholesale price was $US851. Now it's well under half that price, retail! I'm not sure, but Intel's price cuts of the last week may be the fastest CPU discounting in history.

XYZComputing have posted an article about Linux on UMPC's. Getting back to the original question- saving the UMPC is a very difficult task. There is no doubt that Linux could work on the UMPC and that it could improve it while still offering a full-fledged operating system, but making it a success is another story altogether. The original idea of the UMPC, a flyweight travel companion that was smaller than your notebook and more affordable is something that has yet to be realized.

PCMech have checked out some freeware IRC clients. In this week's Freeware Frenzy, I will be discussing two IRC clients. IRC is short for Internet Relay Chat, a popular communication method online. Instead of chatting directly with one buddy as in AOL Instant Messenger, you join a room full of buddies to discuss any topic under the sun. So read on to learn about XChat and IceChat.

TechARP have looked at the reliability of laptop computers. You have read about all those cool protection technologies packed into your notebook, but have you ever seen them in action? Join Masaki Kobayashi of Lenovo's Yamato Labs as he drops a notebook and pours water on another!

Apparently Vista driver support for Nvidia and ATI mobile graphics chips is lacking. Microsoft Windows Vista has been out now for more than 6 months. At first ATI was praised for supporting Vista and Nvidia was criticized for not supporting their products. Quietly however ATI and Nvidia has not been providing drivers for mobility/Go customers. I can hear you saying "You're Kidding Right" nope but I wish I was. Complete lack of support for Mobility and Go owners for an operating system is unacceptable

Joanna sent in todays timewaster, Clickage where you need to try to click 100 times as fast as possible. See if you can get the highest rank of "Superman" without cheating.



Cooling:
Noctua NF-R8 and NF-S12 Fans, NC-U6 Chipset Cooler at Techgage
Zalman ZM-MFC2 Multi Fan Controller at Virtual-Hideout
CoolJag Falcon 92-Al and Falcon 92-Cu at XBitLabs
Cool Jag Falcon 92 C at techPowerUp!
Coolink Silentator at Bjorn3D

Graphics and Monitors:
MSI NX8800 Ultra T2D768E HD OC (GeForce 8800 Ultra) at 3DChip
BFG Tech's GeForce 8600 GTS OC2 at The Tech Report
Planar PX2611W 26-Inch Widescreen LCD Monitor at Benchmark Reviews

Motherboards:
Abit IP35 Pro Socket 775 at OCC
GIGABYTE P35C-DS3R at GideonTech
DFI nForce 680i LT-T2R Overclocking Motherboard at Madshrimps
EVGA nForce 650i ULTRA at TechwareLabs
abit IP35 Pro at XBitLabs

Input:
Logitech G11 Gaming Keyboard at motherboards.org
Logitch MX Revolution Laser Mouse at The Tech Zone

Storage:
LaCie d2 Blu-ray Drive Recorder at InsideHW
Brando Neck Strap 2GB USB Flash Drive at Mikhailtech
Western Digital 500GB My Book World Edition at OzHardware
A.C. Ryan AluBox LAN at techPowerUp!
OCZ VBoost USB Flash Drive 2 GB at Cooling-Station
Synology Cube Station CS407 NAS at TheTechLounge

Misc:
Dream Cheeky USB Missle Launcher at PCApex
Fujitsu-Siemens Primergy TX120 Server at BIOS
Overlord: Most Evil Video Game of 2007 for PC/XBox 360 at Benchmark Reviews
Canon Speedlite 430EX Flash at Canonites
Tagan A+ Black Pearl PC Case at ThinkComputers.org



Sniper spotted this cool Bluetooth device that checks for heart attacks and lets the nearest hospital know. The device analyses electrical signals from the heart to produce an electrocardiogram (ECG) and can send an SMS alert with the information.

knowsfords found an update on Spore from E3. Right now the game is at its Alpha stage of development, which for us means that you can play the game through from your humble beginnings as a little blob of eyeballs all the way out though your species exploration and colonization and conquest of space. All of the game's editors, the tools we use to let the players make their own game content, are working so are some of those big technical features of the game such as the pollination process which allows the players to share their content.

Craig sent word of a Firefox patch involving IE. This patch for Firefox prevents Firefox from accepting bad data from Internet Explorer. It does not fix the critical vulnerability in Internet Explorer. Microsoft needs to patch Internet Explorer, but at last check, they were not planning to," she said.

A class-action lawsuit relating to incorrectly-advertised prices against Dell in Canada has been ruled out. In 2003, Dell had posted incorrect low prices of $C89($98) to $C118 for its Axim hand-held computers on its website, instead of $C379 to $C549. Dell corrected the mistake, but not before orders for 509 computers were placed.

Also from Craig: Not much to this link, but there is a cool clip of a laser engraving machine engraving a vector image onto an iPhone. The company's website appears heavily under construction but does have some more images of examples in the Flash intro.

We heard about this ages ago but now there's more details on Google's use of ambient audio for ad selection. The patent, called Social and Interactive Applications for Mass Media, outlines a system that would record ambient noise from a television while the viewer is watching, pick up relevant tidbits that the viewer might be interested in, and either pull up pages or generate them on the fly for the viewer to check out. Sounds.. kinda scary.

Beyond3D have some info on NVIDIA Tesla, which is their "GPUs for General Purpose computing" technology. Those interviewed were: Andy Keane, the General Manager of the GPU Computing group; Ian Buck, ex Stanford under the legendary Pat Hanrahan and now Software Manager for CUDA; Dr. Dave Kirk, NVIDIA Chief Scientist.

TechARP voice their concerns about how difficult it (apparently) is to address copyright concerns on Blogspot. Actually, the whole regurgitated-content-on-blogs thing annoys me. Must rant about it on the podcast sometime.

Paul spotted a few timewasters on this Tourettes page. Okey dokey then.



First up, some promo material from forum members. White Rhino wants to remind us about the Iron Photographer competitions currently happening in the forums. You can check out and vote for the entries in June's "couples" theme here. July's competition is underway as well. Remember that Road Mogul give away a 1GB CF/SD card to the winner each month.

Bit-Tech have published Butterkneter's latest case mod, EA's official FIFA 07 case. Ah, the summer months are beautiful, aren't they? There are so many great things to do for the 20 hours that the weather's nice: barbeques, beach visits, football... Well, it may not be the greatest weather for any of the above in Blighty, but that doesn't stop a good German guy from having a go. Olly, also known as Butterkneter, has done just that with his new EA FIFA 2007 mod.

Phoronix have posted an article comparing the performance of the Geforce 8 series of cards under Linux and Windows. When it comes to binary display drivers under Linux, NVIDIA is generally known as the company that's able to offer drivers that are on par with their Windows driver... However, with the GeForce 8 series we have come across some unusual issues that are limiting the performance of the GeForce 8 series under Linux and Solaris.

HardwareZone have taken a sneak peek at Gigabyte's GA-X38-DQ6 motherboard, based on Intel X38. You may have seen glimpses of them from this year's Computex showcase, but we've got close up shots of an actual engineering sample of Gigabyte's upcoming Intel X38 motherboard, the GA-X38-DQ6, as well as some information on more X38 boards from Gigabyte.

If you want to show off your fragging skills and win some cool prizes, you might be interested in the FiringSquad AMD Fragging Contest. wanted to let everybody know we are having a 30-second fragging video contest on FiringSquad. It's open to anybody-all you have to do is submit a 30 second video of you fragging away. There are some great prizes, including an ATI 2900 XT. We already have a few entries but I'd say the field is wide open.

Apparently Australians are more succeptable to their XBox360 consoles breaking due to the hot climate. Unsure if it's the reason why Matthew de Brouwer's one died. But he managed to get his one replaced despite it being out of warranty. You think he was lucky? Not as lucky as the chap who found a small fortune inside a playstation he bought off eBay.

Still with consoles, Bonafide Reviews have had a look at console exclusivity. As a gamer, have you ever wondered why Final Fantasy generally comes out on Playstation and no other systems? Or what about things like, why Sonic Adventure and Sonic Adventure 2 were only redone for the Game cube and no other consoles? Ever wonder why Gears of War is on the 360 and hasn't shown its face on the other consoles? Well everyone the answer is simple, and it lies in a little thing called exclusivity.

Madshrimps have posted up a comparison between 8 video card coolers. In this article we test and compare 8 different VGA coolers from Zalman, Gigabyte, Vantec, Coolermaster, ZEROTherm, Arctic Cooling and Titan. The models range from completely passive no-noise solutions to multi heat pipes equipped cooling monsters. Read on to find out which one(s) offer the best performance/noise balance.

It appears as though Microsoft's Digital Rights Management has been hacked again. Microsoft is once again on the defensive against hackers after the launch of a new program that gives average PC users tools to unlock copy-protected digital music and movies. The latest version of the FairUse4M program, which can crack Microsoft's digital rights management system for Windows Media audio and video files, was published online late Friday.

Optus have just introduced a new broadband plan in which uploads count in the monthly data allowance. It might be a sign of things to come with other ISPs looking to follow suit. More information about the move here. Found this interesting: Mr Malone said six years ago the average iiNet user uploaded 1MB of content for every four that they downloaded. Now the ratio was starting to exceed four in every five, he said.



Cooling:
CoolIT Systems RAM Fan and PCI Cooling Booster at Bigbruin
Logisys Dual Heatpipe VGA Cooler at 3dGameMan
Sunbeamtech Silent Whisper CPU cooler at Pro-Clockers
Thermalright SI-128 SE CPU Cooler at PC Perspective
Gigabyte Blue Eye Video Card Water Cooler at Tweaknews
Zalman ZM-MFC2 Fan Controller at Techgage
Thermaltake iXoft Notebook Cooler at HardwareLogic

Motherboards:
ASRock ALiveNF5-eSATA2+ ATX Motherboard at Virtual-Hideout
Abit AN-M2 Motherboard at Hardware Secrets

Graphics Cards and Monitors:
Gainward Bliss 8800 Ultra at Overclock3D
Biostar Sigma-Gate VR8603TS21 GeForce 8600GTS at PCStats
ASUS vs ASUS: GeForce 8800 Ultra vs. Radeon HD 2900 XT at HEXUS
Dell UltraSharp 3007WFP-HC - 30in Monitor at TrustedReviews

Cases:
Cooler Master Cosmos 1000 Enclosure at hi-techreviews
Thermaltake LANBox HT at t-break
Gigabyte 3D Mercury water-cooled chassis at Guru3d

Power:
HEC Zephyr 650W PSU at ThinkComputers
Coolermaster M1000W PSU at Rbmods
PC Power & Cooling Silencer 750W Quad PSU at 3dGameMan
Tripp Lite SMART1500LCD 1500VA 900W LCD Rackmount UPS at BmR

Misc:
Transformers: The Game at TrustedReviews
Tandberg Data LTO-3 Half Height Drive at BIOS
Saitek Eclipse II Illuminated Keyboard at PCApex
JVC HD-61FN97 at Digital Trends
Razer Tarantula Gamer Keyboard at Technic3D
Shuttle Glamor XPC SG33G5 (Intel G33) at HardwareZone




Wednesday Afternoon (12 Comments) (link)
Wednesday, 18-July-2007 15:20:40 (GMT +10) - by Agg


Gamespot have a Crysis Hands-On from E3 2007. This is the first time that a complete level has been playable to the press, so we were eager to get our grubby little hands on it.

Apparently net radio has a short reprieve, with new fees being held off while negotiations continue. Rogers says the parties may ax the per-song fee in favor of a revenue-sharing agreement, which would allow the music industry to benefit as Net radio's sales grow.

Dan has more letters, and ponders low voltage and multi-core CPUs. And is there any point to buying a single core CPU, in these days of cheap ultra-overclockable duals?

Tech Report ponder low-power CPUs too. In the wake of our Athlon X2 BE-2350 review, the folks at Intel contacted me with a challenge. We had tested AMD's new low-power processor with a motherboard based on the AMD 690G chipset and found the combination to be exceptionally power efficient. We had not, however, tested Core 2 Duo E4300 alongside Intel's G965 Express chipset, which also packs integrated graphics and a low power footprint.

XYZComputing have 10 reasons to buy a DS Lite, while Canonites have 10 reasons to buy a DSLR camera instead.

It seems FireWire may be on the way out, thanks Chris. So if it's smarter and faster, how come USB is so much more popular? The answer: because USB is an Intel development and it's cheaper. Discussion thread here.

If you're a Transformers fan with a lazy $40k USD lying around, you can grab yourself some props from the movie, like the "Bumblebee" Camaro or the Allspark Cube.. whatever that is, thanks Chris. Proceeds to charity too, apparently.

Still on the motoring theme, Intel have commissioned a chopper motorcycle with their logos on it, thanks looktall. It also shows off some of their embedded computing solutions for vehicles.




Wednesday Midday Reviews (0 Comments) (link)
Wednesday, 18-July-2007 11:34:41 (GMT +10) - by Agg


Motherboards:
Asrock Conroe1333-DVI/H LGA775 board on Pro-Clockers.
MSI P35 Platinum Intel P35 Express LGA775 board on PCStats.

Memory & Storage:
Panasonic UJ-857 Superdrive for Macbook/Macbook Pro DVD burner on Pro-Clockers.
OCZ DDR2 Memory Group Test on Bit-Tech.

Cooling:
Frostytech's Top 5 Heatsinks for July on Frostytech.
Cooler Master Aquagate S1 watercooling kit on OCOnline.
Thermaltake BigWater 760i watercooling kit on LegionHW.
Sunbeam Tuniq Tower CPU cooler on TechPowerUp.

Portable:
Toshiba Satelite M200 (Core 2 Duo) laptop on HWZone.
Gigabyte Laptop Sleeve on TheTechZone.
Quicksilver Premium Workstation laptop bag / foldout station on DigitalTrends.

Software:
World in Conflict Beta Preview PC game on GamePyre.
Monster Madness: Battle for Suburbia PC game on YouGamers.

Misc:
Bose Companion 5 speakers on HWZone.
Linksys IP Desktop Phone on BIOSMag.
Nikon Coolpix P5000 digicam on DigitalTrends.
Abit AirPace WiFi PCI-E Card on Techgage.
RoboForm2Go password manager on TechWareLabs.
Ultra X-Finity 500W PSU on Moditory.
Sprint Novatel Wireless Ovation U720 EV-DO Modem on i4u.




Wednesday Morning Reviews (0 Comments) (link)
Wednesday, 18-July-2007 03:11:17 (GMT +10) - by Agg


Input Etc:
X-Arcade Tankstick arcade controller on OCClub.
Logitech MX Air Mouse on DigitalTrends.
SteelSeries SX Mousepad on ThinkComputers.

Audio / Visual:
Saitek GH30 Vibration Headset on ThinkComputers.
Samsung 40" IDTV LA40M81BD LCD TV on OCW.
Plantronics Discovery 665 Bluetooth Headset on Futurelooks.
Logitech FreePulse Wireless Headphones on OCClub.

Case & Modding:
Antec Sonata III case on HWLogic.
Antec P190 Case on XYZComputing.
MNPCTechs Billet Machined Drive Bay Covers on Modders-Inc.
NZXT HUSH Case on Bjorn3D.
Danger Den Torture Rack testbed case on Virtual-Hideout.
SoundGraph iMon Ultra Bay in-bay panel on XSReviews.




New CPUs from Intel (0 Comments) (link)
Tuesday, 17-July-2007 23:08:35 (GMT +10) - by Agg


Intel announced some new CPUs recently, as expected. For desktop PCs, Intel is announcing a robust set of new processors, including the flagship Intel® Core™2 Extreme QX6850 quad-core processor. Clocked at 3.0 GHz with a new, faster 1333 MHz system bus speed, the Intel Core 2 Extreme QX6850 will be welcomed by game developers looking to deliver new features and performance levels. Intel also announced new Intel® Core™2 Duo and Core™2 Quad processors.

Coverage on Bit-Tech, HWSecrets, HWZone, Hexus, HotHardware, LostCircuits, Motherboards.org, PCPerspective, TechGage, Tech Report, TechSpot and XbitLabs.

They also announced a new mobile CPU at the same time, the Core 2 Extreme X7800. The Intel Core 2 Extreme X7800 mobile dual-core processor, with both cores running at a brisk 2.6 GHz, also features mobile-specific power-saving features that help Intel's computer-maker customers deliver more energy-efficient and higher-performing designs. Info on HotHardware and LegitReviews.

Keep on top of things in our Intel Hardware Forum. For example, eva2000 has been playing with two of the new E6750 CPUs for a few weeks and has posted his thoughts and detailed results: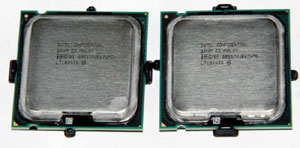 click for the thread





It's been a while since I've mentioned the PC Database. Here's a cool paintjob from Sledge1:



click for the PCDB entry (5 pics)






Tuesday Evening Reviews (0 Comments) (link)
Tuesday, 17-July-2007 18:33:08 (GMT +10) - by Agg


Gah, 36-hour phone outage.. couldn't even use dialup.. *twitch*

Cooling:
Akasa AK-975Cu Intel 2U Heatsink on FrostyTech.
SilverStone FM83 & FM123 Fans on Phoronix.

Storage:
A.C.Ryan AluBox ESATA/USB2.0 External Hard Drive Enclosure on Tweaknews.
DragonModz Hard Drive Activity Meter on Modders-Inc.
OCZ 2GB 150X SD Card on PCApex.
Western Digital Scorpio 250GB SATA 2.5" Hard Drive on OZHW.
Toshiba TransMemory 2GB USB Flash Drive on Mikhailtech.
Iomega StorCenter Pro 150d network storage on TrustedReviews.
OCZ Rally 2 4GB USB 2.0 Flash Drive on Futurelooks.
Synology Diskstation DS107E Network Attached Storage Enclosure on Tweaknews.

Video Cards:
Palit HD 2600 PRO and HD 2600 XT Sonic on Tweaktown.
ZOTAC GeForce 8400GS 256MB on Tweaktown.
ATI Radeon HD 2600 XT, 2600 Pro and 2400 XT on TrustedReviews.
PowerColor HD 2600 XT 256MB GDDR3 on InsideHW.



Here are some interesting threads I picked up surfing around OCAU:



click for the thread


The World's In Our Hands in The Gallery - Out amongst wetlands at sundown shooting when I find myself getting frustrated. The combination of harsh sunset light and tree shadows gave my digi cam some issues and it couldn't quite cut it for reproducing anything like what I was seeing. Admittedly, it probably wouldn't hurt to have a decent lens. Anyway to add to my frustrations I had my old medium format loaded with b&w film, when it was the colours I wanted to capture so much.
US pulls troops in 120 days should AUS follow? in Current Events
Artificial gravity inside a planet's atmosphere in Science
Our Dogs Seperation anxiety... in Pets & Animals
Living with randoms - can it work? in Lifestyle
Spending money just because you can... in Career, Education and Finance
OMG Engine Noise Thread in Motoring
Killdozer Sydney style in Current Events
Interesting Wallet in The Pub
I got caught driving with a suspended Licence in Motoring
What do you do? in The Pub
Hidden Image [NOT SAFE FOR WORK] in The Pub
Download Managers – A Review for x64 platforms in General Software

This may well be the last news post from me for about a week as I am going on holidays down at the snow but Agg, Cryogenic and all the other newsposters will keep the page going without issues :).








More interesting tidbits. First up we have eva2000's adventures with a phase-change setup for some sub-zero action: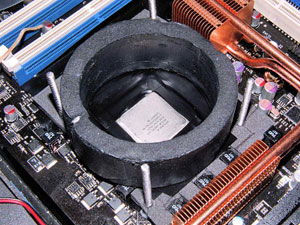 click for the thread


He follows that up with a 4500+MHz attempt with an E6600 B1 ES CPU: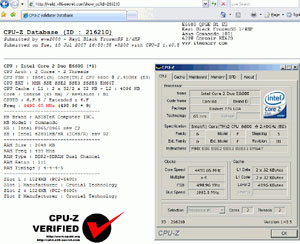 click for the thread


Joe98 has looked at another strategy game, Commander Europe at War. The European war lasted 2,026 days, covered millions of square miles, included millions of soldiers, millions of tactical decisions, thousands of operational decisions and hundreds of strategic decisions. In the full scenario this is distilled down to 100 turns. Ultimately the great strength of this game is that it is simple.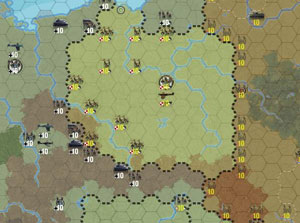 click for the thread


For something a little different, anc001 reports on the frothy products of the Steam Exchange Brewery in Goolwa, SA.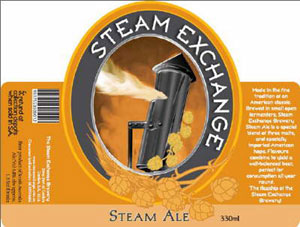 click for the thread


And lastly we have Mitch01's detailed thoughts about Holden's Viva sedan and hatchback: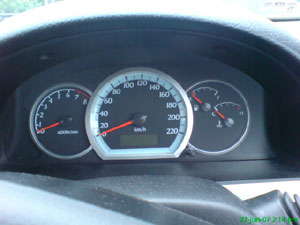 click for the thread





A whole bunch of tech sites are running competitions at the moment. There is the BigBruin Ultra Products Summer Give Away, BigBruin Microsoft Office 2007 Professional Give Away, Ultra Products X-Pro Power Supply Giveaway, July Giveaway At Motherboards.org, Gamepyre July GiveAway, July Contest @ hi-techreviews.com and finally OCIA NZXT HUSH Giveaway. Good luck!

PCStats have posted a graphics card overclocking chart. Overclocking is alive and well! PCSTATS has all the details you need to see at a glance to know how the various videocards tested perform relative to each other. The chart we've compiled below lists the highest overclocked core and memory clock speeds we were able to achieve while maintaining 100% stability.

OCWorkBench have posted pictures of their NF570LT-SLI chipset. A few days ago, we mentioned about this new chipset for the Am2 platform. Here is a picture of this chipset. NForce570 LT SLI should be similar to the nForce570 SLI with reduced functions, but it turns out that 570 LT SLI is way apart from the 570 SLI. For example, for SATAII: 4 VS 6, 570 LT SLI also removed TCP/IP Acceleration and Dual net etc.

LegitReviews have done a roundup of DDR3 1333mhz memory. Armed with four 2GB kits of DDR3 memory running at 1333MHz we set off to do our first DDR3 roundup to show those that are building the latest and greatest enthusiast systems which modules stand out from the crowd. Corsair Memory, Kingston Technology, OCZ Technology and Super Talent all sent out 2GB kits for us to try out and that is exactly what we did using the latest Intel Core 2 Duo E6750 processors on the Intel P35 chipset!

TechARP have posted a guide to looping DVD playback. Now, why would any person want a continuously looping DVD movie or video clip? If you are a hardware tester, doing so allows you to test the stability of the PC, the DVD decoding software and the DVD drive. It's also useful for those who want to do presentations at an event (like a technology fair) or even loop advertisements (at banks and electrical stores). In such cases and many others, an endlessly looping DVD may be just the thing you need.

Phoronix have checked out the lated Linux Intel GMA driver. It was earlier this month that version 2.1.0 of the xf86-video-intel driver was released, which among other things had introduced open-source Linux graphics support for the G33, Q33, and Q35 chipsets as well as fixing a horde of bugs and adding PCI IDs for the 945GME, 965GME, and 965GLE chips. As our last Intel graphics performance article was looking at the Q965 back in May, in this article we have enclosed some benchmarks from Intel's GMA 950 IGP using the new xf86-video-intel 2.1.0 driver.

TweakGuides have posted a tweak guide for Ghost Recon: Advanced Warfighter 2. To coincide with the retail release of Ghost Recon: Advanced Warfighter 2, the final version of the GRAW 2 Tweak Guide has been released on TweakGuides.com. The guide contains full setting descriptions, performance optimization advice, advanced tweaking and even gameplay tips.

OCModShop posted an article explaining GameTap. Gametap is a one-stop-shop for emulator junkies, casual gamers and, perhaps most importantly, budget-conscious (aka. cheapskate) players who don't have $50-60 to drop on a game that may or may not turn out to be a buggy mess.



Core PC Components:
Hitachi Deskstar 7K1000 HDD on XBitLabs
Zalman ZM600-HP 600W Power Supply Unit on XYZComputing
NZXT Precise 1200W Power Supply on BigBruin
Zotac's GeForce 8800 GTX AMP! Edition on Bit-Tech
GeCube Radeon X1650 XT Dual 512MB on Hexus
DFI Infinity NF650i "Dark" Motherboard on NinjaLane
Ultra X3 1000w on LegionHardware
MSI P35 Platinum on TBreak
MSI K9AGM2-FIH Motherboard on HardwareSecrets
Nexus NX-8050 500W PSU on PCApex
Gigabyte GA-N680SLI-DQ6 on HotHardware
Crucial Ballistix Tracer DDR2-1066/PC2-8500 2GB Kit on OCInside
Sapphire HD 2900 XT on Overclock3D
GeForce 8600 and Radeon HD 2400/2600 on Guru3D

Cases and Cooling:
Intel Stock Core 2 Duo Radial Curved Bifurcated Fin Heatsink on FrostyTech
XCLIO 3060Plus Case on RBMods

Peripherals:
Power Supply Tester on MikhailTech
Otterbox for Palm Treo 680, 750 and 755p on LegitReviews

Other:
HP Pavilion dv2600ea on TrustedReviews
DEFCON on YouGamers
Fujitsu LifeBook P7230PD Notebook on OzHardware
Parallel Lines (PC) on YouGamers
WolfKing Warrior on Hexus



Core PC Components:
XFX 7900GS and 7950 AGP on RealWorldBenchmarks
Gainward 8800GTX 768MB on PCFrags
MSI NX8600GT-T2D256E-OC Geforce 8600GT on PCStats
ECS G33T-M2 Intel G33 Express Motherboard on PCStats
AMD Radeon HD 2000 Series & Linux on Phoronix
PNY GeForce 8800 GTX XLR8 Overclocked Edition on PCPer
Antec Phantom 500 Watt Silent Power Supply on FutureLooks
Sapphire HD 2600XT Crossfire on XSReviews
ASUS EN8600GT Silent 256MB GDDR3 on HardwareZone

Cases and Cooling:
Sunbeam Acrylic UFO Case on 3DGameMan
NZXT HUSH Silent ATX Case on BenchmarkReviews
Silverstone SG03 Case on HardwareLogic
Thermaltake Soprano RS 101 on TechPowerup
Apevia X-Qpack 2 CM500 Camouflage SFF Case on BenchmarkReviews
CoolIT Systems Eliminator on Bjorn3D

Multimedia:
Blackberry Curve (8300) on TechReviewSource
Logitech Cordless Skype Internet Handset on TweakNews

Peripherals:
SanDisk Cruzer Contour 4GB Flash Drive on EverythingUSB
Belkin 7-port "Plus" USB 2.0 Hub on EverythingUSB
Belkin N1 Wireless Router, Desktop, Notebook, and USB Cards on OverclockersClub

Other:
CentOS LiveCD 5.0 on Phoronix
Super Paper Mario on BonafideReviews
Actiontech MegaPlug 200 Mbps Ethernet Adapter on Hardware-Pacers



A Xbox 360 executive sold $US6.1 million worth of his shares before they disclosed the $US1 billion warranty extension, thanks fester2001. Weeks before he announced an "unacceptable number of repairs" to the Xbox 360, the Microsoft executive in charge of the video game console sold $6.15 million worth of company stock, or about 20% of his holdings. According to regulatory filings with the U.S. Securities and Exchange Commission (SEC), Robbie Bach, president of Microsoft's entertainment and devices division, sold 200,000 shares in four transactions between May 3 and May 30. The total take: more than $6.1 million.

He also spotted this funny article with 10 ways to annoy your IT department. Believe it or not, network bandwidth and storage are finite resources in your office. So is the I.T. staff that maintains them. Here are 10 ways to get on their bad side.

Phoronix have taken a look at Gnome Desktop 2.19.5. Thanks to the power of GARNOME, this afternoon we decided to take a look at GNOME 2.19.5, which was released this past Wednesday. GNOME 2.19.5 is the fifth development release in the road to GNOME 2.20, which will arrive this September. Among the bits of the GNOME desktop with new features in this release include Eye of GNOME, Evince, Evolution, GDM, gedit, and many other packages.

Bit-Tech have posted their impression of the World in Conflict multiplayer beta. World in Conflict has been most anticipated games of this year, for a very good reason – one look at any of the screenshots or videos from the game is enough to send most PC gamers into a frenzy of OMGWTFs and we're no exception – once word spread through the office that we'd gotten hold of some copies of the multiplayer beta, everyone started clustering around our screens with excitement. We weren't even looking at porn either.

HardcoreWare have compared Dell's entry level Vista and Ubuntu desktops. Dell has started selling desktops with Ubuntu Linux, for users looking to save some cash when buying a new PC, or perhaps looking for an alternative to a Microsoft OS. We have compared two similarly configured Inspiron desktop PC's from Dell, to find out just how much you can save by buying a Linux PC. Perhaps Windows users can even save a few bucks by buying a Linux PC, and buying the OS elsewhere if they can find a deal...

Hexus have continued their coverage of 4kings at CPL 2006. So the 4kings are through to the next round at the CPL Finals 2006 in Dallas. They face 69 North from Finland - can they vanquish their Scandinavian foe, or will their assault on the title be Finn-ished? In the last installment of our four-part series, we follow the 4kings through their make-or-break match, and ask what the future holds.

TechARP have updated their PC power management guide. Computer performance have increased at an amazing rate in recent years, and unfortunately so does power consumption. An ultimate gaming system equipped with a quad-core processor, two NVIDIA GeForce 8800 Ultra, 4 sticks of DDR2 memory and a few hard drives can easily consume 500W without doing anything! To reduce power wastage, a few industry standards have been developed to make our computers work more efficiently

Intel has become a partner to the OLPC along with AMD, Google and Red Hat among others. "What happened in the past has happened," Will Swope of Intel told the BBC News website. "But going forward, this allows the two organisations to go do a better job and have a better impact for what we are both very eager to do, which is help kids around the world." Nicholas Negroponte, founder of One Laptop per Child, said: "Intel joins the OLPC board as a world leader in technology, helping reach the world's children. Collaboration with Intel means that the maximum number of laptops will reach children."

A while back Microsoft asked for feedback for Windows receiving a lot of feature requests, changes and defects from users. They have compiled a list of the 70 most requested things with some interesting conclusions. In December 2006, Microsoft requested feedback from a select group of invitees regarding what they would like to see fixed, changed and/or added to future Windows builds. The Windows team got an earful: Nearly 800 new feature requests, another 560-plus change requests and almost 400 defects. That list has been winnowed down to about 70 of the most popular requests and posted the week of July 9 to Microsoft's Connect beta site. (I had a chance to see the line-up from someone with access to the list.)



Check out this interesting website which aims to record ping times of various Australian ISP's to allow users to gauge them. What you do is register on the site and provide your ISP, plan and state. Then you download their client here (50KB) which sequentially pings a whole bunch of popular websites and uploads it to the site under your username.

Sony are slimming down and lightening the PSP. Sony will launch a slimmer model of its PlayStation Portable handheld game player in September, in its latest attempt to ignite demand for its game hardware and compete better with Nintendo. Both Sony and Nintendo released their handheld gear, the PSP and DS, respectively, late in 2004, but sales of the PSP, which can play movies, music and games, have recently been outshined by the DS.

Japan is banning internet campaigning from now until their election. Now the campaign for the upper house election in Japan has started, tough rules on how politicians can canvas for votes have come into force. Surprisingly, in a country with some of the fastest broadband speeds and a wide internet penetration, it is now illegal for candidates to create new websites or update existing web pages between now and election day, 29 July.

NEC has offered to fix 54,000 faulty laptops which would overheat and form holes on the underside of the machine, thanks Craig. JAPAN'S NEC Corp said today it would repair some 54,800 laptop computers for free because of a defect that could lead them to heat up and form small holes on the underside. The voluntary recall affects three models - Lavie M, Lavie G Type M and VersaPro Mobile Note - manufactured from March 2003 to April 2005, the company said.

Game developers are trying to change MMO stereotypes. SANTA MONICA, Calif.--For game publishers at E3 showing off massively multiplayer online role-playing games, the message was clear: this year, they want to get big. Thanks to better broadband penetration in the United States, the soaring popularity of online social networking and virtual worlds, and the fact that spending a whole lot of time playing video games is no longer taboo, the timing, they believe, is right.

Some news sites reported that Microsoft have admitted that all Xbox's are faulty but apparently they didn't admit to anything. Yesterday, an Australian business site reported on Microsoft's warranty extension story and conference call (about 4 days after it happened; see our report here). Okay, so they were a bit late. What is a site to do when they report on a story so late? Make something up! As you know, the story is that Microsoft has extended the warranty of the XBOX 360 to 3 years, covering the Red Ring of Death problem.

RealWorldBenchmarks have taken a look at AMD Phenom in action. I had a chance tonight to sit down with AMD's upcoming quadcore processor, Phenom X4. While this meeting with AMD wasn't and all exclusive pass to benchmark the new enthusiast processor I did get a chance to play Midway's upcoming PC title Stranglehold.

PCMech have checked out an alternative graphics software, Artweaver. Ever felt the need to use your creativity and express your inner artist? There are a myriad of options for art related programs on the net, and I have reviewed a few of them. But there is always room for one more in the world of freeware. So for this week's Freeware Frenzy, I will be taking a look at Artweaver v0.4.6. Though it is prior to an official 1.0 release, Artweaver is more then ready to tackle most of the challenges you can throw its way.

There is a rumor going round of major price cuts to all the major consoles, thanks Tim. But that is only half of the story here. I have a very good source within a major Canadian retailer that guarantees that despite the lack of a cut at E3 this week, the Xbox 360 will drop $100 across all SKU's. When? Sooner than you think. AUGUST 1ST. I can't confirm all the details, but basically in less than 3 weeks the console prices will be the following:

And finally, Tim spotted this Halo 3 teaser trailer.



Australian politicians are going onto Myspace to try to connect with younger voters, a direct link to them can be found here. MySpace today launched its Impact channel for politicians and non-profit organizations, but don't expect to add the Prime Minister, John Howard, to your friends list. Labor politicians outnumber Liberals two-to-one on the new channel, which MySpace general manager Rebekah Horne describes as an interactive tool that they can use to engage directly with voters, particularly younger ones who may feel alienated from the political process.

A 75 year old Swedish woman has the world's fastest internet clocking in at 40gbps, thanks rade. A 75 year old woman from Karlstad in central Sweden has been thrust into the IT history books - with the world's fastest internet connection. Sigbritt Löthberg's home has been supplied with a blistering 40 Gigabits per second connection, many thousands of times faster than the average residential link and the first time ever that a home user has experienced such a high speed.

EA's chief says that games are boring consumers due to lack of innovation, thanks iNsid3r. He says EA and others need both to push more aggressively beyond traditional audiences to court "casual" consumers and to experiment more with new sales approaches -- outside the norm of selling $50 to $60 discs with 40-hour games that he says few players ever finish

He also spotted a Hellgate: London hands on and a whole bunch of Age of Conan trailers. Flagship Studios and EA are bringing Hellgate: London to what should be its final E3 trade show, as the long-awaited action role-playing game is finally set to ship later this summer or in the early fall. Hellgate represents the debut game for Flagship, which was founded by key members of the team responsible for the blockbuster Diablo games while they were at Blizzard.

DigitalTrends have posted a guide to affordable online faxing for USA and Canadian numbers. Have you ever found yourself needing to send a fax, but couldn't do so because you don't own a fax machine, don't have a phone/modem line, or don't want to pay the high fees associated with sending faxes through Kinko's or subscription/fee-based fax services? There's a great fax service available online — for free. It's FaxZero.com, and it'll let you send faxes for free via your web browser.

EcoPCReview have posted a registry of environmentally friendly computers. What is an environmentally friendly computer? This is the first question on every visitor's mind as they peruse EcoPCReview. It's both easy and difficult to answer. One of the first observations is that it's almost impossible to conceive of a completely green computer. There are too many complex, technological components that go into a computer, and all of these components have associated raw materials, energy, toxins, and greenhouse gases associated with their manufacture and use.

Dell has announced a mini ITX desktop computer for Chinese markets. Dell China is setting its sights on "emerging markets" with its new Mini-ITX PC, the EC280. The low-power, small-footprint PC appears to be the same model that we mentioned back in March, which Dell is taking head-to-head with competition like Lenovo and Founder. The handsome little box comes with Windows XP Home Edition pre-installed, and has a 1.2GHz Celeron M 205 processor

The computer virus has turned 25 after a teenager made Elk Cloner to trick his friends. It infected Apple II computers by floppy disk. The computer virus turns 25 years old this year. It's been a rocky quarter-century, but according to Richard Ford and Eugene Spafford, two computer scientists writing in this week's issue of the journal Science, viruses can look forward to a long, fruitful life. The researchers say that in today's hyper-connected world, when everything's got a chip in it and is running software, stopping malware is basically an impossible task. (Their article is not online.)

Check out this auction of the blended iPhone.



Thanks to MCWB and others for these ones: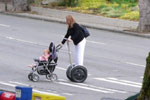 Friday Afternoon Reviews (0 Comments) (link)
Friday, 13-July-2007 14:05:09 (GMT +10) - by Agg


Motherboards:
MSI P35 Platinum Intel P35 Express LGA775 board on PCStats.
Gigabyte GA-P35-DS3R Intel P35 LGA775 board on HWZone.
ECS AMD690GM-M2 AM2 board on HWSecrets.
Abit IP35 Pro LGA775 board on Bit-Tech.
Foxconn A690GM2M AM2 board on HWSecrets.
Gigabyte GA-P35-DS3P LGA775 board on Bjorn3D.

Memory & Storage:
Winchip DDR3 1600 MHz 1 GB Kit on TechPowerUp.
Corsair Flash Voyager GT 8 GB USB 2.0 Flash Memory Drive on FutureLooks.

Input Etc:
Logitech VX Revolution Cordless Laser Mouse for Notebooks on FutureLooks.
SteelSeries QcK & QcK+ Mouse Pads on Mikhailtech.
Belkin Flip-DVI-D KVM switch on TechReport.
Dynex PS/2 to USB Adapter on OCModShop.
SteelSeries SteelPad S&S mousepad on OCOnline.
Microsoft Wireless Entertainement Desktop 7000 keyboard and mouse on TechWareLabs.
Xtrac Ripper XXL Mouse Mat & InstaGlide on MikhailTech.

Audio / Visual:
Sony VPL-EX4 Projector on BIOSMag.
Freecom Network MediaPlayer 350 WLAN 500GB on TrustedReviews.
Scan 3XS Classic Media Centre on TrustedReviews.
Samsung BD-P1200 Blu-ray DVD Player on FutureLooks.
Genius Look 313 Media Webcam on TheTechZone.
Elgato Turbo.264



You can now get Australian patents online. For the first time, the full text of Australian patents can be searched, viewed and printed at no cost, by anyone, thanks to Cambia, a non-profit international organisation based in Canberra. Cambia has extended its worldwide patent resource 'the Patent Lens' to include Australian patents. It claims to have added full text of over 115,000 Australian granted patents and over 580,000 patent applications have been added to the Patent Lens collection of almost seven million worldwide patent documents.

Nintendo has announced a dedicated Wii fitness game. People have been talking up the Wii's fitness bona fides ever since it was released -- unlike most game systems, you can play Wii while standing up -- so today Nintendo announced it would make fitness a dedicated game.

Apparently open source uptake is very high in the Asia Pacific. Open source accounts for between 25 and 70 percent of all software in Australian, Chinese, Indian and Korean companies, according to a recent IDC survey. In an interview with ZDNet Australia sister site ZDNet Asia, Wilvin Chee, research director with IDC's Asia-Pacific software research group, said: "Businesses are using a variety of open source software, ranging from infrastructure software and storage to enterprise applications such as CRM (customer relationship management) and ERM (enterprise resource management)."

AMD quad core Barcelona processors are set to be launched in September. AMD is planning to launch the industry's first native quad-core processors, codenamed Barcelona, in September 3 months later than it was supposed to be. The processor is slated to be shipped to OEMs by August and will appear in systems in September. The news comes as Intel announced that shipments of its quad-core Xeon 5300 microprocessor have topped one million since its release in November.

Mikhailtech have posted an introduction to server technology. SATA and SAS are both relatively new to the game. SATA is a technology most readers will be very familiar with, so we won't dwell on it. SAS however is a newer technology made for servers. It is backwards compatible with SATA (sounds odd for anything to be backwards compatible with something so new, doesn't it?) and uses the same cabling. The big difference is in the way data is transferred; SAS uses the same SCSI commands as parallel SCSI, except in a serial format.

Here is another article about how the ACCC has taken Google to court due to ad placement on their search pages. Australia's consumer watchdog has launched a world-first court action accusing internet giant Google of misleading web users by misidentifying sponsored links on its search engine. The Australian Competition and Consumer Commission (ACCC) said it wanted Google to stop publishing search results that fail to distinguish between paid advertisements and "organic" search results.

Hardspell spotted some hair in a boxed AMD processor they were opening. In the picture is the AMD Athlonx2 3600+ and after opened the package we found there is a hair in the CPU plastic case. And then we found it was in the CPU and we can lift the CPU by it. Sp we photographed it. Though the CPU can work well, we still dont want to see this kind of things.

It seems that there is some ambiguity in some of the Excel functions of Microsoft's new format, thanks Bern. First, let's take the trigonometric functions, SIN (Part 4, Section 3.17.7.287), COS (Part 4, Section 3.17.7.50) and TAN (Part 4, Section 3.17.7.313). Hard to mess these up right? Well, what if you fail to state whether their arguments are angle expressed as radians or degrees? Whoops.

Nokia is set to introduce GPS in all their phones, thanks fester2001. Once, phones with MP3 players and cameras included were considered high end. Today, such devices have become ubiquitous. Now, Nokia believes GPS functionality will soon follow the same path. The world's biggest phone manufacturer has already started including GPS receivers into a handful of devices, including the N95, a self-styled multimedia computer and the Nokia 6110 Navigator . It's a trend that we're likely to see more of in the coming months, the Finnish mobile maker has revealed.

ojk007 spotted this picture of a funny newspaper article involving some people tricking a speed camera.

Damn Interesting have posted an article about Tesla's mysterious Wardencliffe Tower. In 1905, a team of construction workers in the small village of Shoreham, New York labored to erect a truly extraordinary structure. Over a period of several years the men had managed to assemble the framework and wiring for the 187-foot-tall Wardenclyffe Tower, in spite of severe budget shortfalls and a few engineering snags. The project was overseen by its designer, the eccentric-yet-ingenious inventor Nikola Tesla (10 July 1856 - 7 January 1943).

FB008 sent in todays timewaster where you need to try to throw the paper plane as far as possible. Although it is quite old from memory it is still pretty fun.




Thursday Night Reviews (0 Comments) (link)
Thursday, 12-July-2007 21:05:38 (GMT +10) - by Agg


Video Cards:
HIS Radeon IceQ Turbo X1650XT 256MEG PCI Express on Tweaknews.
BFG GeForce 8600 GTS OC2 on Guru3D.
ASUS EN8600GTS and Foxconn 8600GT-256 on Hexus.
XFX Fatal1ty 8600 GT on TrustedReviews.
ATI TV Wonder 650 Combo PCI Express on HotHardware.

Cases:
Lian Li PC-A71 on XSReviews.
Apevia X-Qpack 2 on BleedinEdge.
Danger Den Torture Rack workbench setup on TechPowerUp.
Mountain Mods U2-UFO Duality on OCIA.
Gigabyte Posideon on Bit-Tech.

Cooling:
Arctic Cooling Accelero S1 VGA cooler on HWLogic.
Thermalright Ultra-120 eXtreme CPU cooler on XbitLabs.
Cooler Master NotePal W1 notebook cooler on InsideHW.
Evercool Turbo 2 video card cooler on RBMods.

Power Supply:
Cooler Master Real Power Pro 750W on BleedinEdge.
Ultra X-Infinity 500W on Moditory.
Cooler Master Real Power 750W on Tweaknews.
OCZ ModXStream 780W on HWLogic.




Thursday Evening (5 Comments) (link)
Thursday, 12-July-2007 18:23:41 (GMT +10) - by Agg


There's been some more "Will It Blend?" videos published on YouTube. I particularly like the iPhone and glow stick ones.

Here's a funny setup that lets you experience third person perspective while walking around, thanks Marc. The system potentially allows for a diminished sense of social responsibility, and could lead the user to demonstrate behaviors normally reserved for the gaming environment.

Bit-Tech have a group test of 900W to 1100W power supplies. None of the PSUs we've looked at are perfect, even the recommended Tagan comes short by not including the 8-pin PCI-Express connectors and as stated, even the perfectly featured Enermax is "noisy", heavy and physically huge. Virtually all the tests performed extremely well with only a couple of cases dropping outside of ATX spec and the OCZ at 100 percent load falling below 80 percent efficiency.

LegionHW compared the Intel Celeron 440 vs. AMD Sempron 3600+ in the value CPU arena. Both processors are clocked at 2.0GHz, but the Celeron has a distinct advantage, featuring twice as much L2 cache. So on paper the Celeron 440 looks to be the more powerful processor, but how will the Celeron stack up again the Sempron when it comes to gaming?

From John: BBC News is carrying a piece by SF writer Charles Stross in which he suggests that almost all human experiences will be recorded in the future, because of the increasing cheapness of data storage, and the ease of collection. "Don't we have history already, you ask? Well actually, we don't. We know much less about our ancestors than our descendants will know about us."

A few people sent word that the ACCC is taking Google to court. The Australian Competition and Consumer Commission (ACCC) alleges Trading Post Australia, Google Ireland, Google Australia and Google Inc. were misleading in the search engine's "sponsored links" section. Discussion thread for this topic here.

Here's an interesting video from Craig, which shows how Dell are moving away from the "closed box" mentality - it's a video showing how to upgrade the motherboard in an XPS 700 unit, turning it into an XPS 720. To help with that, I asked Russell Thompson, who is one of our Worldwide Service Program Managers for XPS, to walk folks through the actual upgrade process. He starts with an XPS 700 unit, and goes through all the steps required to remove the XPS 700 motherboard and upgrades it to the an XPS 720 using the hardware kit that you will receive.

Microsoft are apparently extending the XBOX360 warranty to 3 years for all units, thanks Dan. Then last week Microsoft abruptly announced that it would set aside between $1.05bn and $1.15bn, charged against the just-finished 2007 fiscal year, to cover the costs of extending the warranty for every machine from one to three years, and to fix the many which show the "red ring of death" - three red lights on the front panel control ring, indicating a general hardware failure.




Sponsor Specials (0 Comments) (link)
Thursday, 12-July-2007 17:56:42 (GMT +10) - by Agg


Remember to keep an eye on our Sponsor Specials Forum if you're shopping around for a good deal. In there our many sponsors have threads, currently covering CPUs, motherboards, notebooks, speakers, hard drives, etc. It's actually been really busy in there lately, so definitely worth checking out!



Core PC Components:
BFG GeForce 8600 GTS OC2 ThermoIntelligence at PCPer.
ASUS EN8800GTX Graphics Card at TechARP.
ASRock 4Core1333-FullHD at OCWorkBench.
Albatron Mini-ITX KI690-AM2 at TweakTown.
Abit IP35 Dark Raider Socket 775 Motherboard at OverclockersClub.
XFX GeForce 8600 GT Fatal1ty at HardwareZone.
MSI P35 Neo Combo (Intel P35) at HardwareZone.
Radeon HD 2400 and 2600 GPUs at TechReport
Nvidia GeForce 8 Family Performance Shootout at XBitLabs.
Intel Pentium E2140/2160 and C2D 6320/6420 at InsideHW.
HIS ICEQ3 Radeon X1950 Pro 256Meg PCI Express Videocard at TweakNews.
Shuttle XPC Barebone SD39P2 at BIOS.
NVIDIA Low Budget 7300 GT vs 8500 GT Comparison at Madshrimps.

Cases and Cooling:
Akasa AK-965 Intel Core 2 Duo Heatsink at FrostyTech.
Aerocool FP01 with Flip-Up Screen at Pro-Clockers.
Vantec EZ Swap EX 2.5 Inch Hard Drive Enclosure at BigBruin.
NZXT HUSH Silent ATX Case at BenchmarkReviews.
Thermaltake V1 CPU Cooler at ThinkComputers.

Multimedia:
Compro T750 at XSReviews.
Canon Digital IXUS 75 at TrustedReviews.
Asus MW201U 20 Inch LCD Display at XYZComputing.
Vantec AVOX Jukebox at Bjorn3D.
HP LP3065 30-inch LCD at DigitalTrends.

Other/Peripherals:
Colin McRae: DiRT 360 at TweakTown.
2P Slim Mouse Laptop Mouse at TheTechZone.
Grand Theft Auto IV: "Liberty City Taxi Cab Confessions" at Internode.
Forza Motorsport 2 Xbox 360 at Internode.
Icemat Glass 2nd Edition Mousepad at TechPowerup.



Core PC Components:
XFX 8600 GTS XXX Edition at OverclockersClub.
XFX 680i LT and 650i Ultra Motherboard at LegitReviews.
Team Xtreem 2GB PC6400 CL3 at PCModdingMy.
Sapphire HD 2600XT at XSReviews.
PNY GeForce 8800 GTS 320MB at SharkyExtreme.
OCZ ModXStream 780w PSU at OverclockersCafe.
Mushkin XP2-6400 4GB Memory Kit at PCStats.
Mushkin XP2-6400 2 GB CL4 Kit at TechPowerup.

Cases and Cooling:
Zalman ZM-MFC2 Front Panel Device at Pro-Clockers.
NZXT Hush Silent Tower Case at Pro-Clockers.
Zalman CNPS7500-Cu LED Low Noise Heatsink at FrostyTech.
Thermaltake Shark Aluminum ATX Full Tower Case at TweakNews.
Thermaltake Mozart VC4000 HTPC Case at Techgage.
Thermaltake Max Orb at TechPowerup.
Thermalright Ultra 120 eXtreme at XSReviews.
Lian-Li PC-A05 Mid-Tower Case at TheTechlounge.
Silverstone TD01 at LegionHardware.

Multimedia:
Sony Walkman NW-E015 at TrustedReviews.
SteelSeries 3H Gaming Headset at TheTechlounge.
Optoma ThemeScene HD73 projector at TrustedReviews.
Matrox Extio - Remote Multi-Display System at TrustedReviews.
Lexmark X4550 at TrustedReviews.

Other/Peripherals:
Razer Krait 1600dpi Gaming Mouse at TechwareLabs.
Microsoft Wireless Entertainment Desktop 7000 at TechGage.
Maxtor 750GB OneTouch III at OverclockersClub.
Harry Potter and the Order of the Phoenix (Wii) at TrustedReviews.
Halo 2 PC Game at Gamepyre.
Dell XPS M1710 Notebook at PCPer.




Forum Articles (5 Comments) (link)
Wednesday, 11-July-2007 19:20:32 (GMT +10) - by Agg


Some more interesting stuff from the forums. First up we have spikes, with his thoughts on two mini-PC cases from Thermaltake, the Lanbox Lite and Lanbox HT: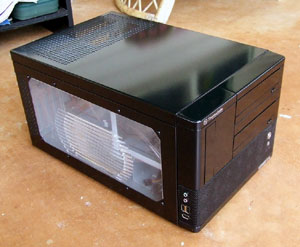 Click for the thread!


Next is windwithme, who has checked out the ELSA GLADIAC 860GT PH2 256B3 video card: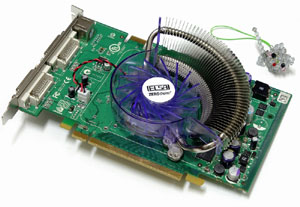 Click for the thread!


He also lets us know what he thinks of the ACER AL2623W 26" Widescreen LCD monitor: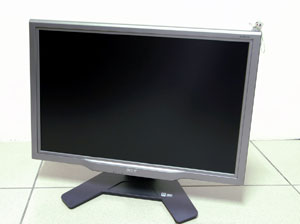 Click for the thread!


Over in the Photography Forum, placenta has reviewed the Canon 135mm f/2.0 L lens: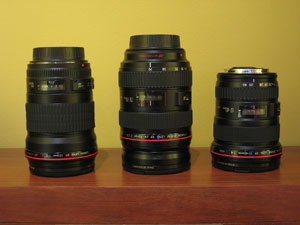 Click for the thread!


Finally we have a mini-review from Joe 98, of the strategy game Battlefront from SSG: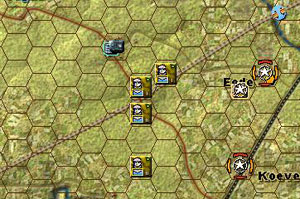 Click for the thread!





There is a major security flaw affecting IE and Firefox. That's the latest update from security researchers who initially laid the blame on Microsoft's Internet Explorer for the latest zero-day exploit that also can afflict those using the Firefox Web browser. Users could face a "highly critical" risk if they have both IE and Firefox version 2.0, or later, loaded on their computer. The trouble begins when browsing a malicious site while using IE and it registers a "firefoxurl://" URI (uniform resource identifier) handler, which allows the browser to interact with specific resources on the Web. As a result, users may find their systems remotely compromised.

An Australian team, lead by Tim Marshall of i4memory.com won the regional overclocking championship in Singapore. VR-Zone has a whole bunch of pics from the event and there is a thread discussing this on the forums. The rules were simple: all eight teams were stuck with the common set of hardware and software. As for the cooling, they could use all their wits, but most stuck with LN for the CPUs and dry ice for the GPUs. Also, despite the Blitz Extreme's Fusion Cooling chipset heat pipes with a direct water block capability, no one seemed to use it - rather, everyone focused on CPU and GPU overclock.

Google has bought web security firm Postini, thanks Eric. GOOGLE said overnight it has agreed to buy web-based security provider Postini for $US625 million ($729.59 million), expanding its package of online applications to compete with Microsoft Corp's Office. Privately held Postini provides security and encryption services, protecting instant messaging, email and other communications, to more than 35,000 businesses and 10 million users worldwide.

DigitalTrends have looked at the necessity for Mac Antivirus programs. While shopping at one of my local Apple stores the other day, I overheard an earnest conversation about safeguarding Mac computers against things like viruses and trojans. The customer and companion were new to Mac life and were convinced that they should be very worried about viruses.

Microsoft might try to promote Vista by making Gears of War Vista only. The PC version of Gears of War is definitely going to be announced at the E3 2007 this week - a leaked video (that got quickly pulled) confirms as much. What's interesting is the fact that it's apparently going to be a Games for Windows Live Title. So far every GFW Live title has been a Vista exclusive, supposedly because GFW Live "only works on Vista".

HardwareSecrets have posted some information about the AMD ATI Radeon HD 2000 Series, they also posted a big comparison table which includes more ATI graphics models. AMD is announcing today its new ATI Radeon HD 2000 Series. This is the first series from AMD/ATI featuring DirectX 10 and five desktop models were announced: Radeon HD 2900 XT for the high-end market (previously known by its codename, R600), Radeon HD 2600 Pro and XT for the mid-range market and Radeon 2400 Pro and XT for the low-end market.

An Australian game developers conference is coming up in Melbourne in November run by the Game Developers' Association of Australia. The Game Developers' Association of Australia (GDAA) was formed in December 1999 and launched at the inaugural Australian Game Developers' Conference (AGDC) in Sydney. The GDAA was created by leading developers to increase the profile of the Australian interactive game industry both domestically and internationally...

Xplod140 spotted this funny video of DnD tax consultants (warning, swearing).



A beta for the much anticipated World in Conflict is being released, to secure yourself a key you can get one from Ausgamers, the beta download is due to be released shortly. Want to play in the beta for one of the most anticipated RTS games of the year? Well, bad luck. You can't. You're just not good enough. Until now! Thanks to Vivendi, we've got a phat wad of beta keys to give out so you can dive into the closed beta and check out what all the fuss is about. You can join the ranks of the elite; you'll become more attractive to members of the opposite sex (who are we kidding - we can write 'women' here and it'll be accurate for most gamers), and many, many other great things will happen.

It seems that more AMD price cuts are coming up, thanks Shawn. The AMD and Intel price battle has been raging on for nearly two years now, accelerated further by the sweeping cuts made by Intel that are coming due. The limbo-like dance seemed to be hitting an all-time low, with the ability to buy an AMD X2 6000+ for a mere $229. Well, it just got better - try $169.

HardcoreWare have posted crash course in modern CPU architecture. After hearing people ask "what is the difference between AMD and Intel" a few too many times, and people still bringing up names like "Pentium", we decided to write a small crash-course on modern CPU architecture. We also look at why the latest trends in these architectures may be causing people to move on from hobbies like overclocking and tweaking. Instead, stuff just seems to work better now, without much input from the user.

Xbitlabs have compared DDR2 to DDR3 to find out which is more suitable for todays computer systems. Platforms with DDR3 SDRAM support are already available in the market. So, it is high time we performed a comparative test session of DDR3 SDRAM against DDR2 SDRAM. The main goal of our today's investigation is to find out what memory technology is more suitable for today's computer systems, and what prospects each of them has ahead.

Microsoft are working on moving the Xbox 360s onto a 65nm process codenamed Falcon, thanks Craig. Falcon is the name for the latest internal electronics in the Xbox 360. It will have an IBM microprocessor and an AMD/ATI graphics chip that are manufactured in a 65-nanometer production process. These are cost-reduced chips that do the same thing as their 90-nanometer predecessors, but they're smaller.

Bit-Tech have posted a guide to engraving your case. I can only say that there are thousands of small tricks and techniques that you can use to perfect your design, but I've tried to get in all the basic things that you need to think about in this guide. Engraving is great fun and it can take your mods to a whole new level. Its easy to get started and if you only take it slow and don't rush your work, you will get good results.

USA Today leaked a shot of Killzone 2 at it's pre alpha stage, thanks Beta. Now it's hoping this futuristic first-person shooter will propel sales of PlayStation 3. The action takes you and your squad of commanders to the planet Helghan to defeat the mutated human Helghast race, but it's not just straight-ahead combat. "The Helghast are able to harness the raw power of the weather against you," Sony's Ron Eagle says. "It makes for some unique game play." Designed to show off the PlayStation 3's capabilities, the game "will be a hardware mover," he says.

John spotted this rather unusual Ebay auction. Your bid here is for the entire lot of laptop computers and laptop parts shown in the photos below. (Mr. Wu, tools, and other items laying around are not included in auction.) Note: All are proudly SMASHED to pieces by Mr. Wu.

BFM spotted some videos (part 1 here and part 2 here) of a Dutch consumer information program testing if Xbox 360s will scratch discs under normal usage circumstances.

Klif sent in this interesting French ad, it might take you a bit of time to get what the whole thing is on about but it is a pretty clever concept.



Thanks to everyone who sent these in!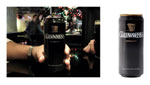 Optus is set to count uploads on new plans. Optus will release new broadband/phone bundles this week, but will make a dramatic shift in the way it counts broadband usage. According to Optus sources, the new "Optus Fusion Plans" will now count uploaded data as well as downloaded data, which can significantly reduce value for money. Optus' existing broadband plans (with free uploads) will still be available for those that want them.

Intel has secured a US$219 million investment in VMWare giving it a 2.5% stake in the company. Reinforcing its status as the software darling of the moment, VMware has secured a whopping $219m investment from Intel. Intel will pay $23 per share for close to 10 million shares in the virtualization software maker, giving it a 2.5 per cent stake in all the outstanding common stock. In addition, Intel's deep pockets have purchased a board seat at VMware. This deal comes as VMware, an EMC subsidiary, approaches an IPO (initial public offering).

Scientists have made the "official" diameter of the Earth 0.2 inches shorter due to more accurate calculations. The difference in diameter—0.2 inches—is about half the width of an average human finger. Not much for a human body, but the change in length is drastically important for scientific studies performed on the Earth.

Speaking of unusual camouflages, a man has robbed a bank disguised as a tree, thanks Slamaa. Police say the suspect used duct tape to attach tree branches onto his body as a form of camouflage. He then walked into the Citizens Bank on Elm Street and demanded money. No one was hurt in the robbery and no weapons were used, according to police. The bank was closed and police cruisers blocked off the entrances to the bank as officials investigated the incident.

According to an Irish ISP the United States is still the biggest spammer. According to Irish ISP IE Internet's monthly "e-mail security statistics" as taken from over 35,000 Irish businesses, the United States maintained its number one spot at the top of the spam charts for the month of June, producing 39.37% of Irish spam. That's a 4.74 percent increase since the month of May.

The Live Earth streaming broadcast has set a record by generating 9 million streams, lucky Microsoft was providing the bandwidth. The Live Earth global pop concerts broke a record for an online entertainment show by generating more than 9 million internet streams, Microsoft web portal MSN said. As the last two of the nine Live Earth concerts got underway, MSN product manager Karin Muskopf said the number of streams had surpassed the previous record held by 2005's Live 8 global concerts to fight poverty.

Analysts have said that the Blue Ray DRM is unbreakable for at least 10 years unlike AACS which has already experienced small hacks. Doherty cited Sony theoretically releasing Spiderman 3 on Blu-Ray and allowing consumers to download the film to an Ipod or streaming copy on a home network. Should a breach occur in digital or physical form, Dohert said BD+ would let Sony circumvent the damage more quickly compared to AACS because the hacked movie could only be played on a particular Sony Player.

E3 is coming up and and a lot of the gaming world is gearing up for it. The video game world is gearing up for the E3 Expo - one of the biggest events in the gaming calendar. Although smaller than in previous years the three-day event will be a showcase of the latest and greatest in the gaming world. The focus in 2007 has shifted from hardware to games and attendees will expect to see previews and launches of some keenly-awaited titles.



Rezin has written some Greasemonkey scripts introducing some new interesting features. Feel free to suggest any modifications to these scripts, or a new script with features that other members may find useful too. If you have created any Greasemonkey scripts that can be used on the OCAU Forums I can host it with the others in a directory named after your username. They have been tested with the default vBulletin style and the sabretooth style. If you find any bugs in these scripts post a description of it in this thread. If any of these sound useful and you don't have Firefox installed it can be downloaded from the Mozilla site.

Interesting forum threads:
New invention to generate household electricity in Science
You know you're blurring the line between games and reality when... in The Pub
SATA Performance Tweak in Windows Operating Systems
Wallpaper for VNC/RDP with PC details in Enterprise Computing
Eurail in Lifestyle
CRYSIS - Open Beta and Demos coming soon....updated in Games
Kids of the 90s in The Pub
AK47 turns 60 in Current Events
Astro Turf in aquarium in Pets & Animals
Fun with mdadm RAID5 and a broken array in Other Operating Systems.
The F1 British Grand Prix Thred in Motoring
Just stumbled across this site, Internet ClipBoard in The Pub.
Engine Conversion in Technical
Measuring the speed of light in the kitchen in Science
It was only a matter of time - ROCK BAND! in Musicians
Live Earth in TV, Movies, Music & Books
How do you clean out watercooling tubing? in Extreme Cooling
Facts you believed but were not true. in The Pub
Temp based Switch in Electronics
Function Generator Design in Electronics
Car bomb to be detonated from Australia in Current Events
Article: The new age of ignorance in Science
MAME Over in Worklogs and PCDB Entry Discussion



I havn't done much photography lately so I thought I might post some of the interesting photography happening in The Gallery including some pics from the Melbourne OCAU photography meet and of the USS Kitty Hawk.



click on each of the pictures to go to its thread





Here's an odd one, an ISP apparently claiming outages were caused by the aircraft carrier Kitty Hawk being in Sydney Harbour. The Kitty Hawk is a menace and must be stopped. It is here to steal our eligible singles and bandwidth. Taking one of them is ok, but both -- that's unacceptable!

I found this cool diagram of all known bodies in the solar system larger than 200 miles in diameter. Gives you more of an idea why Pluto had to be reclassified as a dwarf planet, I guess.

Dink spotted this article with some politically incorrect truths about human nature on PsychologyToday. The implications of some of the ideas in this article may seem immoral, contrary to our ideals, or offensive. We state them because they are true, supported by documented scientific evidence. Like it or not, human nature is simply not politically correct.

Boeing's 787 Dreamliner has been unveiled recently, thanks Wahoo84. The jet does not look radically new on the outside, but beneath the just-dried paint lies a structure 50 per cent made up of carbon composite materials and another 15 percent titanium, making the plane much lighter and fuel efficient than existing jetliners of the same size. The use of fatigue-resistant and rust-free composite materials means air in the cabin can be more humid, leaving passengers less dried out and jetlagged after a long flight.

Rasman has made a short video about driving skills in Cambodia. Scary stuff!

From ZXR: Just saw this over on Gizmodo about the Australian CS team at the world championships. Good to see that they earnt some respect even though they weren't able to beat the pros.

The latest on DansData: Exactly one component of a 15-year-old ludicrous fantasy computer still has not been equalled by real hardware. We're far ahead of the wildest dreams of 1991 in CPU speed and storage capacity, but display devices haven't kept up. Read all about how the Power User's Computer of 1991 stacks up against current hardware here.

From Florian: Hello Newsteam! Here is something that might be worth reporting: MSN has got a newvirus running around. In germany MSN users are getting lots of messages with "meine heißen fotos" (my hot ..) and it installs a Trojan on your pc. There is another variant with "my myspace.. something as a message.. Might be worth a heads up!

Darkness sent in these cool pics, if fire were water. No idea how they did that. :)



Cooling and Power:
Coolink Silentator at TechDomain
Zalman CNPS9700 LED HSF at GideonTech
SUB-ZERO ExodusFlow Altauna CPU Water Block at Madshrimps
Coolermaster M620 Powersupply at Rbmods

Graphics and Memory:
NVIDIA GeForce 7050 at Phoronix
Matrox DualHead2Go Digital Edition at techPowerUp
Mushkin XP2-8500 "996535" DDR2 RAM (1066 MHz) at 3DChip
Crucial PC2-8500 CL5 Ballistix DDR2 at Benchmark Reviews
Crucial DDR2 Speedtesting at RealWorld Benchmarks

Software:
Zenwalk Live 4.6 at Phoronix
Lost Planet: Extreme Condition for PC at bit-tech

Other:
Apple iPhone at TheTechLounge
Nokia E65 WCDMA/Wifi 2.0 mpixel Phone at OCWorkbench
Plantronics CS70N Wireless Office Headset System at Legit Reviews
A4Tech R7-70D Xtra Low Power Wireless RF Optical Mouse at ExtremeMHz



Myself, Ghoaty and Chamelion are planning to enter the Kooralbyn 12hr mountain bike race on 4th August. We are looking for a fourth team member who is up for doing this event. This is an endurance style event where the aim is to do as many laps as possible in the allotted 12hr period. Being a four-man team this is run in a relay style where you do a lap, then the other three riders do their laps. Laps are 12km and take between 30-60 minutes to complete. You will need to be relatively fit, have your own decent mountain bike (no K-mart/Target cheapies please) and be a competent rider. If you are interested in entering please post in this thread.

More info on the Kooralbyn 12hr race.





click to see the worklog


Thomas has finished his ambitious water cooling project with some interesting results. That's it for now, there will only be small updates from now on, as I make final touches to add to the computer. You may have noticed that I haven't included any shots with side panels on, this is because I haven't modded them yet but I will eventually. I'm hoping to get some extreme overclocking done and the computer definately sounds like it is made for performance (3 fans through a rad does that to you).

Asus has released a motherboard with pre-installed DDR3 memory. Even though DDR3 memory technology offers some promises for higher performance, it is still not available widely, which is why Asustek Computer, the world's largest producer of computer mainboards, decided to offer its customers a motherboard with pre-installed DDR3 modules and specifically tailored heat-spreaders

Apple is set to limit European iPhone launch. Apple will restrict the European launch of its multi-purpose iPhone to only Britain, France and Germany this year before a roll-out across Europe and Asia in 2008, the Financial Times has reported.

Swedish authorities are trying to shut down The Pirate Bay by using child porn as a reason to block it. First of all the Swedish anti-piracy lobby groups. They stated at an official meeting in Stockholm that child porn could be used for anti-piracy issues. Most people will probably agree that child porn is sick, but using it to filter the Internet is just disgusting. They should devote their time to catch people who upload that stuff instead. Or are they so desperate that they are uploading it themselves, so they have an argument to shut The Pirate Bay down? Let's hope not.

TechARP have posted a PC power management guide. Computer performance have increased at an amazing rate in recent years, and unfortunately so does power consumption. An ultimate gaming system equipped with a quad-core processor, two NVIDIA GeForce 8800 Ultra, 4 sticks of DDR2 memory and a few hard drives can easily consume 500W without doing anything! To reduce power wastage, a few industry standards have been developed to make our computers work more efficiently.

Researchers have worked out a way to store 500GB on DVD sized discs. A group of scientists working together with the Institute of Optics and Optical Technologies at the Technical University of Berlin claim to have discovered a way to store 500GB worth of data on DVD-sized discs. The scientists are members of the Microholas Project, coordinated by Dr. Susanna Orlic, which plans to double the storage capacity to 1TB by 2010

AMD have invested 7.5 million in Transmeta. Advanced Micro Devices announced Friday a $7.5 million investment in chip designer Transmeta, strengthening the bond between the two chip companies. As part of the investment, AMD will receive preferred shares of Transmeta. After the announcement, Transmeta shares rose 24 cents, or 34 percent, to 94 cents in late trading. Shares of AMD rose 20 cents, or 1.4 percent, to $14.39.

Sony has denied a PS3 price cut after rumours of a major US store doing so. Assuming the Circuit City story is accurate, it's difficult to swallow any large-scale retailer knocking $100 off the system independently. If Circuit City wanted to fuel a store-hatched rush on PS3s, dropping the price $50 or even $10 would make tons more sense (and rescue the store's already feeble margins on the hardware).

Someone claiming to have invented a free energy device and offering public demonstration withdrawn the offer citing technical difficulties. Violating the laws of physics will have to wait till another day. Steorn, the Irish tech firm that had been planning to demonstrate its "free energy" technology this week in London, has canceled the show, citing a string of irreparable technical difficulties.





click here for the thread


Agg spotted this thread where Phrenetical is modding his Xbox. Okies, this is a follow on somewhat from the other thread i started about my bloody 360 overheating. This is the work log of everything i did to it to get rid of the RROD -- red ring of death. Why I did this: Because my 360 was basically a 600$ paper weight. Plus when it worked my house was awesome for parties, as i have 4 controllers and lots of multiplayer games. So i wanted my 360 back and working :\

Motherboards:
MSI P35 Platinum LGA775 board on XbitLabs.
ECS NF650iSLIT-A Socket 775 Motherboard on Virtual-Hideout.
EVGA 680i LT on RWB
XFX 680i SLI on RWB

Cooling:
Akasa AK-876 AMD Athlon64 Heatsink on FrostyTech.
Gigabyte 3D Galaxy II CPU watercooler on TechPowerUp.
Thermaltake V1 CPU Cooler on ViperLair.

Memory:
Crucial Ballistix Tracer PC2-8500 DDR2 2GB on ThinkComputers.
OCZ Reaper HPC 2GB PC2-8500 on Phoronix.
SanDisk's Sansa Base Station on Bit-Tech.

Other/Peripherals:
Saitek GM3200 3200dpi Laser Gaming Mouse on TweakNews.
Silent Hunter 4: Wolves of the Pacific on Internode.
Sony VAIO VGC-RM1N on BIOS.
Sennheiser personal-stereo headsets on Hexus.
Boogie Bug AimB Pad on XSReviews.




Saturday Afternoon (6 Comments) (link)
Saturday, 7-July-2007 16:48:01 (GMT +10) - by Agg


Check out this real-life Kwik-E-Mart full of Simpsons stuff. Also, here's some amazing pictures of the three gorges dam (some NSFW ads) in China. More info on that dam here. As of 2007, it is the largest hydroelectric river dam in the world, more than five times the size of the Hoover Dam.

KS sent in this link which shows off some impressive multi-monitor (and multi-PC) setups, apparently for playing multiple MMORPG characters at the same time..?

Tech-Report have a confession to make. Forgive me father, for I have sinned. I've been an avid PC gamer for more than a decade, but it's been months since I played games at a keyboard. Instead, I've been on the couch, controller in-hand, getting my fix on consoles. And it's been glorious.

Speaking of which, IGN have listed their Top 10 Virtual Console games for Wii. No matter; we still have a massive selection of games to choose from, and for those of you who don't have an encyclopaedic knowledge of every game ever released for the NES, SNES, Mega Drive and N64, it can be a little overwhelming deciding which games are worth the attentions of your limited finances.

Timbot sent in this cool carPC project. I created this page because, while there are plenty of CarPC (Car Computer, Carputer, whatever you prefer) installs out there, I could not find any well documented LINUX based setups. As you will see, with a little effort you can create a powerful (and useful) Car Computer. With the new version of my install, I have extended my CarPC's capabilities even further!

NeoSeeker checked out DDR3. This is a review of both Asus' P5K3 DDR3 P35 based board, and a review of Corsair's TWIN3X2048-1333C9DHX DDR4 1333MHz memory. We compared took the Asus and Corsair and overclocked them to the very limit of what the RAM could take, and compared it against DDR2. You'd be surprised how well DDR3 stacks up!

Iain notes what he calls some sensible reporting on the recent London "terrorist" attacks. Now we have this; one terror-clown badly burnt and nobody else hurt at all. An event about as significant as the teenagers burning cars down my way - and don't I wish those little sods got as much police attention and jail time. The jihadi threat has seemingly sunk to animal-lib levels.

From Paul: This map is the approximate journey of [Makiko Sugino] - so far. She's been riding a Yamaha 250 all over the world, and she's still going. Awesome pics and details. Wow, what a great trip.




Saturday Afternoon Reviews (0 Comments) (link)
Saturday, 7-July-2007 15:40:58 (GMT +10) - by Agg


Cases:
Antec P190 Quiet Case on Pro-Clockers.
Antec P182 on PCFrags.
Cooler Master Cosmos on Hexus.
In Win Mt. Jade mATX on Hi-TechReviews.

Video Cards:
Sapphire Radeon HD 2600 XT 256MB GDDR4 on HWZone.
ATI HD 2900 XT 512Mb vs NVIDIA 8800 GTS 320Mb on MadShrimps.
Crossfire HD 2900 XT vs. 8800 Ultra on TweakTown.
ATI Radeon HD 2600 XT on HWSecrets.
Matrox TripleHead2Go Digital Edition on Bit-Tech.
Matrox TripleHead2Go Digital Edition on TrustedReviews.
GeCube x1950Pro (video review) on 3DGameMan.

Storage:
Fujitsu Handy Drive 120GB Portable Storage Solution on XbitLabs.
Antec MX-1 eSATA & USB 2.0 HDD Enclosure on TechPowerUp.
Eagle Tech Consus D-Series 2xSATA External Raid Storage on MadShrimps.
Synology Cube Station CS-407e (2TB) network storage on TrustedReviews.

Power Supply:
Ultra X3 1000W Modular PSU (video review) on 3DGameMan.
OCZ EvoStream 720W on TBreak.



Kombiman sent in some interesting pictures of a car after the clutch exploded after "the engine was revved up to 8500 RPM and the clutch was side stepped". Whatever that means.








Click on each of the images to see a larger version





The Nintendo DS and PS2 are doing surprisingly well in the Australian markets. Australia, July 5, 2007 - GfK Australia today released the latest figures for console and handheld sales in Australia. The figures - shown below - cover the second quarter of 2007, as well as total sales to date, and make for interesting reading. First up, the DS whomped every other platform over the three month period, selling close to three times as many units as the Wii and PS3, and well over three times as many units as the Xbox 360 and PSP.

Craig sent in this article about the iPhones non replaceable battery. The iPhone's battery is apparently soldered on inside the device and cannot be swapped out by the owner like most other mobile phones. Apple spokeswoman Jennifer Hakes said Thursday the company posted the battery replacement details on its web site last Friday after the product went on sale. Users would have to submit their iPhone to Apple for battery service. The service will cost users $US79 ($92), plus $US6.95 for shipping, and will take three business days.

Hellwig spotted this funny WOW themed cartoon entitled "The dangers of World of Warcraft". I'm sure we have plenty of World of Warcraft people out there. They might like this (or not)… lol

Check out these funny pics of Nvidia overclocking vitamins in promotion of Nvidia's new chipset with 1333fsb, cheers DiGiTaL_MoNkEY.

HardSpell has posted some DX10 Age of Conan pics. North America Funcom Company which developed Anarchy online will release Age of Conan: Hyborian Adventures RPG. This game will be sold in the second quarter of 2007 and it is the first RPG game under Microsoft Vista. Funcom will take charge of the development while Microsoft provides Vista hardware and software support and see to issue and propagandize. And the game optimized for windows Vista specially.

Security researchers are auctioning off vulnerabilities to patch makers to try to reduce the amount of unpatched bugs out there. An online auction house has been created to bring together those who find the loopholes with the companies that can do something about them. It aims to close the gap between the small number of bugs investigated and the huge number thought to exist. By rewarding researchers, the auction house aims to prevent flaws getting in to the hands of hi-tech criminals.

It seems that insurance companies do not cover digital possessions so your expensive iTunes library is not able to be insured. Consumers building up extensive collections of digital music and movies should ensure their downloads are protected by their home insurance policy and will be replaced if the computers keeping them are damaged or stolen. Many insurers do not cover digital possessions, it has emerged. The days of popping down to your local record store and browsing through the racks are fading fast. Music downloads are quickly becoming music buyers' favoured medium, with online collections increasing in size rapidly.

The US government is preparing for a cyber wargames. More important, the government is setting up a new organization, the "Cyber Command," to prepare the country for similar cyber attacks and is also changing the focus of a scheduled three-week exercise in September—designed to test the financial sector's ability to respond to pandemics—to include simulating the response to cyberterrorism.

Wired have posted some of the creepiest games. Zombies! Bugs! Monsters! Video games have an extraordinary ability to creep you out. When you're watching a scary movie, it's the characters on screen who go find out what's hiding around the corner. But when you're playing a horror video game, you are the one who must creep into the darkness. This week's new games are filled with monsters that run the gamut from scary to silly, so feel free to choose your own level of freakout.

Cloned part humans, part robots are set to be a big threat in the future according to the Australian Federal Police Chief. Technology such as cloned part-robot humans used by organised crime gangs pose the greatest future challenge to police, along with online scamming, Australian Federal Police (AFP) Commissioner Mick Keelty says. Mr Keelty said the police force would have to use experts from the private sector to fight tech-savvy organised criminals, because it lacked the necessary skills.

TechGage have posted an article about configuring Mac OS X the easy way. In the past, customization for OS X has been difficult, if not next to impossible! With newer software tools however, it is possible to customize this ever popular modern OS to your liking. We examine the claims of several programs that help to make OS X feel like home.



Some Adelaidians are planning a Adelaide Photography meet in the next few weeks. For those interested in going there is a poll with some options on where to go (Victor Harbour: Granite Island, The Bluff, etc..., Glenelg and surrounds, North Terrace/Frome Road then go on to any of the following: Zoo, Botanic Gardens, Parklands, etc...). If you have a better idea for a place to go you can suggest one.

So if you are in Adelaide and a keen photographer, register your interest here.



Caspian sent me an informative email in reply to the article I posted a few days ago about Bigpond blocking VOIP on their new modems, this is what he said: That's hardly news - I was part of the team that ordered the thing with the ATA locked out in firmware, and for a damn good reason. Look for them to be unlocked sometime in 2008 when everyone's favourite ISP releases a VoIP retail product. :)

Mattt wrote a RSS feed that grabs daily product recall information. There is a thread discussing this here. I wrote a python script to scrape the Product Recall website to produce an RSS feed of recent recalls. The feed updates daily. Enjoy or ignore.

BonafideReviews posted an article about cross console interaction and some future possibilities for it. Cross console interaction, has been a hotspot on the market ever since companies figured out it could be done reliably. The Dreamcast sold tiny LCD games/memory cards which interfaced with games and allowed the player to advance their progress outside of the home console. The Gamecube had several games which took advantage of cross console interaction including several of the Pokémon remakes, and even Metroid prime.

PCMech have written about how you can convert documents to PDF. This week's Freeware Frenzy is dedicated to the PDF. PDF stands for Portable Data File and is very popular online for distributing published information in a professional format. Due to this popularity, many of us use PDF readers such as Adobe Acrobat or Foxit Reader. But how do we create PDFs without pricy software? With the tools in this article, you will have everything you need to create PDFs.

Hexus has followed around 4kings during the CPL 2006. We follow the 4kings to the second group stage of CPL 2006 in Dallas. Will they sail through as they did in the first group stage, or will their complacency get the better of them? Find out if the 4kings make it through to the semis in the third installment of our four-part series on the UK's leading professional gaming team.

Larry Page and Sergey Brin of Google are trying out green cars in celebration of the installation of the largest corporate solar installation at the Google HQ, thanks Dobly. "Symbolically, this event is very important" said Stephen Schneider, one of the authors of the recent United Nations report on climate change. Dr. Schneider, a professor of environmental studies at nearby Stanford University, was at Google's headquarters to observe. "We have to get people to stop thinking big is cool, and start thinking efficiency is cool" he said.

Microsoft is set to extend the Xbox 360 warranty costing them US$1 billion. The Register also reported this. Microsoft is taking a $1bn hit to fix Xbox 360s, conceding residual hardware faults in its games console are causing users frustration and an "unacceptable number of repairs." The software giant said Thursday it's extending the Xbox 360's current one-year warranty to three years from date of purchase to cover a hardware crash that generates a trio of red warning lights, branded "the red ring of death." Microsoft is also reimbursing customers who've previously paid for repairs.



Cooling:
Ultra ChillTEC at Legion Hardware
3RSystem Iceage 120 Exposed Heatpipe Base Heatsink at FrostyTech
Thermalright HR-03 Plus VGA Cooler at HardwareLogic
Cooler Master CoolViva Pro at InsideHW
CoolIT Systems Freezone at TechwareLabs

Graphics Cards:
XFX 8600GT Fatal1ty Professional Series at Bjorn3D
XFX GeForce 8500GT (Spanish) at MadBoxPC
Sapphire Radeon HD 2600 PRO 256MB at HEXUS
PNY XLR8 8800 GTX OC at HotHardware

Storage:
Seagate FreeAgent Go 120GB USB HDD at Mikhailtech
Refurbished 500GB Seagate at Madshrimps
HighPoint RocketRAID 2314 eSATA at TweakTown
Aero Cool Infinity 25-in-1 Card Reader at PCApex

Audio and Visual:
Apple iPhone at Digital Trends
AuzenTech HDA X Plosion 7.1 at XSReviews
BenQ FP241VW 24in Widescreen LCD at Overclockers Club
Samsung LN-T4061F 40 Inch 1080p High Definition LCD TV at Tweaknews

Cases and Power:
Antec Sonata III at techPowerUp
Antec Fusion Media Center Case at Bigbruin
Ultra's X-Finity and X-Pro 800W at Techgage

Other:
OCZ PC2-9600 Reaper FlexXLC Memory at Pro-Clockers
Dell Latitude D630 at TrustedReviews
Panasonic ToughBook CF-30 Rugged Notebook at TrustedReviews
Adobe Digital Editions 1.0 at TrustedReviews
AMD Athlon X2 BE-2350 at HardwareZone
The Darkness at HCW
Epson EMP-822 at BIOS



NGOHQ were recently sent a letter from nVidia regarding the unauthorised distribution of Forceware drivers. They have posted their response. If you're unaware, Israel is not a state in the United States. Israel is a small country in the Middle East. Therefore, the United States Copyright law and Section 106 do not apply here. This specific law applies only inside the United States borders. Follow the link to read more.

Legit Reviews have looked at adding a Xbox 360 HD DVD player to their desktop PC. Do you have an HDTV, but not made the move to High Definition media player? With Blu-ray and HD DVD players decreasing in price we recently picked up an Xbox 360 HD DVD player to use in conjunction with out Home Theater Personal Computer (HTPC).

Gamers who are users of D3DGear might be interested to know a new version is out. Also for Internode Games Network users, Internode have 5000 Open Beta keys to give away. The World in Conflict Open Beta is due to start any day now - and, y'know, Massive Entertainment and Sierra seem to think we're decent people. Either that or they like you, because they've given us 5,000 Open Beta keys to give away. The Beta includes two new maps, plus a bonus multiplayer map for those of you clever enough to have preordered the game!

Phoronix have had a look at the current state of ATi Linux, a year after closing their ATI Redblog. It was on July 20, 2006 that I had issued The State of ATI Linux while ending off the ATI Redblog, which was a fifty-day experiment for using the ATI fglrx driver under Linux exclusively to see how well the driver really could compare to that of NVIDIA's binary competition. It's going on a year later and it's now time for this year's address as far as what I have seen from the driver in the past year and where I hope and believe the driver is going in the near future.

TweakGuide have made an update to their system guide. We've neglected the guide a little lately, but we've been swamped with other pursuits. In the meantime, the hardware landscape has been altered quite substantially. Processor and memory prices have plummeted, new CPUs and graphics cards have been released, Intel has rolled out a new generation of chipsets, and other manufacturers have introduced an array of new products to keep things interesting. Click on the link to see what they came up with.

Looks like some one has come up with a iPhone hack to bypass AT&T. Famed reverse engineer Jon Lech Johansen claims to have discovered a way to "activate" an iPhone without signing up for a contract with AT&T. The hack allows users to use the iPod and Wi-Fi capabilities of the devices, but doesn't allow use of its phone features. There is a link to the blog which goes through the hack here.

Tweaktown have gotten up close and personal with Shuttle, visiting their HQ in Taipei. There has been a lot of turmoil about Shuttle recently and there have been some rumours about the company being sold, but they're not true according to the people we've spoken to. Shuttle is refocusing its product development and it is moving away from some of the low cost products it launched last year as they proved to be uncompetitive. The good news is that Shuttle has a solid launch schedule of new products that will be arriving in a steady stream over the next couple of months, with the first products appearing later this month.

Craig has found us some more interesting stuff for us. First, Asustek have developed a Manual Overclocking Tool for graphics cards which might be useful for not so experienced overclockers. Second, LG has sued the world's largest laptop maker over DVD Patents. Third, more litigation. It seems Google have lost their 'Gmail' trademark case against a guy who used the name before them. Fourth, it has been reported that many computer users still don't have adequate protection on their home PCs in Oz. And last, but not least, here is the history of the compact disc. Thanks again mate!

Stand by for reviews in 3... 2... 1...



Cooling, Cases and Power:
nPowertek NPH-1000 Heatsink at Frostytech
Spire Fourier IV SP607B3-C copper cooler at Hardwareoverclock Austria
XClio A380 case at Overclockers Online
Spire SP-ATX-600W Power Supply at Techgage
OCZ ModXStream 780w Power Supply at Virtual-Hideout

Motherboards and Memory:
ASRock ALiveNF5-eSATA2+ AMD Socket AM2 at ocinside
EVGA 680i at Real World Benchmarks
ASUS P5K Deluxe WiFi-AP Edition at Techspot
OCZ FlexXLC Edition PC2-9200 at Overclock3D
Winchip DDR2 1200 MHz 2 GB Kit at techPowerUp

Graphics Cards:
XFX GeForce 8600 GT Fatal1ty Edition at Guru3d
HD2400 and HD2600 at Bjorn3D
Sparkle GeForce 8600 GTS at Tech ARP
Albatron 8600 GTS at LAN Addict

Software:
ET: Quake Wars at Real World Benchmarks
The Darkness at TrustedReviews
Lost Planet: Extreme Condition PC at TTGamer

Storage:
Corsair Flash Survivor GT 8GB (Spanish) at ChileHardware
Apple iPod nano 4GB at TrustedReviews
OCZ Technology Secure Digital Dual at TheTechZone
Freecom Network Drive at BIOS

Misc:
Lenovo 3000 N200 Notebook at TrustedReviews
Logitech Wireless Music System at Real World Benchmarks
MS-Tech LV-370 Webcam at Technic3D
Olympus SP550UZ (Digital Camera) at Internode Games Network
Boogie Bug AimB Pad XL at XSReviews



Dan has received, and subsequently answered more letters. In the latest edition: Tiny terminals, near-ultrasonic hi-fi, more flammable water, and skydiving ants. Honestly, what more could you ask for?

Some news sent in by Craig. First up, FLASH memory maker SanDisk has settled its patent litigation against Ritek and signed a royalty-bearing cross-license agreement with the Taiwanese manufacturer. Second, Ideal for travel, this new drive in a compact design, with its own integrated USB 2.0 cable. It drives power from your laptop or desktop's USB port, so there's no need for an additional adapter. And last but not least, he wants us to know about a entry in Dell's blog indicating that the XPS 700 Motherboard Exchange Program is Global. Thanks mate.

Of interest to Creative Audigy owners, NGOHQ has noticed that Creative are selling their Alchemy Audigy Edition for US$9.99. Alchemy is a wrapper that converts DirectSound3D streams into OpenAL under Windows Vista. This project is available freely for Sound Blaster X-Fi owners. For unknown reasons Creative Labs has decided to sell this wrapper to Audigy owners. After some investigation, we have discovered that you do not actually need to buy ALchemy Audigy Edition to restore functions under Windows Vista and the Audigy/Live! Series.. Clink on the linky to find out how!

HardwareLogic have a Hoopty Rig Project where they build up PCs and donate them to a worthy recipient nominated by their members. The most important thing to us here at HardwareLogic is helping others in our community. Whether it's product reviews, troubleshooting advice on the forums, our F@ H Team, or raising money for a community member whose family lost their home to a tornado, HL has, and always will do everything it can for our members, and the enthusiast community as a whole. Read about their latest effort here.

Hardspell have posted up a performance comparison between 16 CPUs. Update: sadly it seems to be a ripoff of Tech Report's hard work. Incidentally, LegionHardware have also just updated their comparison of some of Intel's current desktop series processors. More comparison's can be found at hwbot who have a heap of hardware statistics for both processors and graphics cards.

A couple more non-processor related comparisons worth checking out. Hardwareoverclock Austria have done a comparison between the Forceware 162.15 Beta driver and previous versions. Meanwhile, OzHardware have done a comparison between Seagate's and Western Digital's 400GB SATA-II offerings.

DiGiTaL_MoNkEY send in some interesting reading and photos of the working of the National Center for Supercomputing Applications (NCSA). The north campus of The University of Illinois in Urbana is home to one of the most powerful and long-running supercomputer facilities in the world. The recent Top 500 list has all five of their primary workhorses listed. Three of them were even in the top 100 with Abe debuting at #8. To walk by the facility you would have no idea what's going on inside. I guess if you want to know you'll have to read the article ;)

OCModShop have posted an article about Italy's first ever women-only beach opened by Lara Croft. Lara Croft (Karima Adebibe) takes a break from promoting the new Tomb Raider: Anniversary game to relax in the sunshine and open Italy's very first women-only beach located in Riccione, an exclusive resort near Rimini on the east coast. They also want to make it clear that there are sunbathing photos.

LegitReviews have posted up their writeup of their Factory Tour of Kingston Technology Taiwan. It's not everyday that one gets to go to Taiwan to see how a memory is made, but recently Legit Reviews was able to take a peak inside the Kingston facility in Hsin-Chu, Taiwan to see how a DDR2 memory is made from the ground up as well as Flash memory. If you want to know what all it takes to make memory modules and bring them to the retail channel then this article is for you!




Who says that American (companies) don't understand irony? (1 Comments) (link)
Wednesday, 4-July-2007 23:22:11 (GMT +10) - by captainpotato


According to the BBC, Microsoft UK is helping the British National Archives defuse a "ticking time bomb". The time bomb is, of course, electronic file formats and the information stored in files using them. By using virtual machines to emulate older operating systems, documents saved using obsolete file formats will be accessible.

This follows the announcement that Massachusetts is likely to accept Microsoft's Office Open XML as an open file format standard.




Interesting Forum Threads (0 Comments) (link)
Wednesday, 4-July-2007 16:49:37 (GMT +10) - by Agg


A quick snapshot of what's going on..

Gigabyte P35-DQ6 Review and OC'g, 495FSB in Intel Hardware.
2x1GB Crucial 8500 @665.8Mhz - PC2-10652 keeping it tight in Memory.
Quick play with Crucial Ballistix PC8500 in Memory.
My second P180 Watercooling project (lots of pics) in Modding.
My G25 Cockpit in Modding.
Modlog: Cold feet? in Modding.
Straiton's Ghett Waterblock in Extreme Cooling.
Equalising MP3 volumes in Newbie Lounge.
Vista from a UNIX guy's perspective in Windows Operating Systems.
Unknown internet usage - how to monitor? in Networking & Internet.
How many of you are doing what you studied? in Career, Education and Finance.
Post your car's crash test video! in Motoring.
Juha Kankkunen's 1985 Rally Celica Found and Restored in Motoring.
Worklog: The 7-string Destroyer in Musicians.
12 more Male Volunteers Needed: Thesis -Survey in Sport, Fitness & Health.
Getting into clubs with earmuffs on? in Sport, Fitness & Health.
Total Lunar Eclipse, 28th August 2007 in Science.
Roswell - It's all true in Current Events.
Transformers Movie in TV, Movies, Music & Books.
Zeitgeist - The Movie (doco) in TV, Movies, Music & Books.



A few days ago I posted about the Core 2 Duo errata and how the OpenBSD founder Theo de Raadt denounced the platform. Well Linus Torvalds has replied saying that the problems are "totally insignificant". DailyTech also reported this. Linux coordinator and former Transmeta employee Linus Torvalds, thought otherwise and considers these bugs "totally insignificant." Processor errata is nothing new, Torvalds said. Commodity CPUs such as chips based on the Intel Core 2 architecture have a considerably lower bug rate than proprietary boutique CPUs.

Retails estimate that the Xbox 360 failure rate is as high as 33%. One often overlooked factor when considering a console purchase is reliability, an area that is apparently where the Xbox 360 falls short. Anecdotal evidence is heavily pointing to Microsoft's latest console as being significantly more prone to failure than what consumers are accustomed to. Microsoft has said before that its Xbox 360 failure rate falls within three to five percent, what it believes to be well within industry standards. Internet reports from Xbox 360 owners, however, suggest that the failure rate is much higher than that.

Yesterday I posted about how AllofMP3 has been shut down, well a clone site no doubt run by the same mob has appeared. Shortly after AllOfMP3.com's disappearance, the site's owners launched a new, nearly identical music site called MP3Sparks.com. MP3Sparks makes all the same claims about paying royalties to Russian royalty collection agencies as AllOfMP3 did and states that all of its activities are legal. Additionally, anyone who previously had an account with AllOfMP3 can use the same account information on MP3Sparks; the new site is clearly just a cosmetic makeover of the old.

Google has bought a voicemail firm for US$50M. Google has acquired GrandCentral Communications, a California-based provider of web-based communications solutions. GrandCentral's service allows people to use a single phone number and voice mailbox for all of their phones. Google's product manager Wesley Chan made the announcement Tuesday on the company's official blog. Terms of the deal were not disclosed.

Allegro Networks with equipment from Alvarion are set to roll out a fixed WiMAX network in Queensland. Alvarion claims it will be the first WiMAX deployment in Australia and will enable "thousands of businesses in the outer metro and growth corridors across Queensland...to benefit from access to a high-speed network providing converged voice and data services." Allegro chairman and former Telstra senior executive, Ted Pretty, said: "Businesses in regional Australia cannot afford to wait any longer to receive advanced broadband services.

Data archiving is becoming troublesome due to rapid changes of formats and software systems. Natalie Ceeney said society faced the possibility of "losing years of critical knowledge" because modern PCs could not always open old file formats. She was speaking at the launch of a partnership with Microsoft to ensure the Archives could read old formats. Microsoft's UK head Gordon Frazer warned of a looming "digital dark age".

Some Australians are trying to hack iPhones to work here even though they are supposedly locked down to AT&T in the US. Although the phone is locked on to the AT&T network in the United States, Dover - a certified Apple technician - is hoping that he can perfect a hack that will make him one of the first people in Australia to use the much-coveted phone. If he succeeds, the 32-year-old from the NSW north coast will have some major bragging rights. If he fails, he could end up with a $US600 ($700) paperweight.

The Computer History Museum in California has exhibited photographs of significant historical computers. The book, written by John Alderman and featuring the photography of Mark Richards, chronicles 35 of the most significant computers. The visual history and informative breakdown of the computer reminds us not just how far, but how fast, humans have evolved the computer since the punch card machine.

Todays timewaster is from CeeJay with Orbox B, an interesting puzzle game.



Graphics Cards:
Kaser Radeon x1300 256MB PCI-E at Rbmods
Sapphire Radeon HD 2600 PRO 256MB GDDR3 OC Edition at HardwareZone
Galaxy GeForce 8600 GTS at TechARP
Zotac GeForce 8800GTX AMP! Edition at TweakTown

Storage:
Seagate FreeAgent Pro 750GB External Hard Drive at BigBruin
ICY DOCK MB448UR Removable HDD Rack at Virtual-Hideout
Super Talent DH Series 200x 1 GB at techPowerUp

Input:
Saitek Eclipse II Gaming Keyboard at OCC
Art Lebedev Optimus Mini Three Keyboard at Pro-Clockers
Logitech G25 Racing Wheel at Technic3D

Networking:
Buffalo Wireless-G USB Adapter at Mikhailtech
Aztech HomePlug Ethernet Network Power Plug at OCWorkbench

Misc:
Canon SELPHY ES-1 Photo Printer at HardwareZone
Casio Exilim EX-Z75 Camera at TrustedReviews
Logitech X-540 Speakers at InsideHW
Nokia E65 Smartphone at t-break



Cases and Power:
Thermaltake Soprano DX at HEXUS
Thermaltake Bach VB8000BNS HTPC Case at ThinkComputers
Xilence X1 gaming case at Bit-Tech
Thermaltake Toughpower W0133RU 1200W Modular PSU at Benchmark Reviews

Motherboards:
ASRock 4Core1333-FullHD at OCWorkbench
abit AN-M2HD at XSReviews

Cooling:
Coolink Silentator Heatpipe Cooler at OCC
Scythe Kama Cross SCKC-1000 Heatsink at Frostytech
Swiftech H20-220 Apex Ultra at BurnOutPC
Thermaltake V1 Heatsink at hi-techreviews
Cooler Master GeminII CPU/Motherboard Cooler at Tweaknews

Systems:
Alienware Area-51 7500 System at HardwareLogic
ASUS R1F Tablet PC at XBitLabs

Software:
Adobe CS3 Production Premium at TrustedReviews
Shadowrun (PC) at YouGamers
Call of Juarez 360 at IGN AU
Surf's Up: Another Movie/Video Game Tie-in at OCModshop




OCAU Folding - Closing in on the Horde (0 Comments) (link)
Wednesday, 4-July-2007 09:13:15 (GMT +10) - by Rational


As you may know we are still trying hard to regain the top spot on the folding ladder. We are closing in on HardOCP's production, currently we sit at 100,000 points per day behind, down from 173,000 points per day behind. If we keep up this there is a good chance we can regain the top spot once again.

This means that we need more people running the Folding @ Home client for team 24. It is an noninvasive distributed computing project which utilizes your idle CPU cycles to simulate protein folding. This not only aids research into various diseases but helps OCAU regain the top spot on the ladder.

There is a thread discussing this here and any questions can be asked in our Distributed Computing forum and lots of Folding resources can be found on our folding page.



Wow, 3rd newspost for the day, certainly a lot happening around.

Bill Gates is no longer the richest man in the world after the stocks of a Mexican telecommunications boss spiked. Mexican tycoon Carlos Slim is the world's richest man, worth an estimated $US67.8 billion, after overtaking Microsoft founder Bill Gates, according to a respected tracker of Mexican financial wealth. A 27 per cent surge in the share price of America Movil, Latin America's largest cell phone operator controlled by Slim, from March to June made him close to $8.6 billion wealthier than Gates, said Eduardo Garcia in Sentido Comun, the online financial publication he founded.

Bigpond is cutting back VOIP functionality on bundled modems, thanks Sniper4800. BigPond has started distributing "2wire" modems with VoIP built-in to ADSL customers, but has ordered the manufacturer to remove the VoIP functionality from the modem's firmware. The modem has an inbuilt analogue telephone adaptor, which would allow customers to plug in a standard phone such as a Telstra Touchfone and make calls over the internet.

Universal Music is set to revise their iTunes music deal. Universal Music Group is reported not to be renewing its annual contract to sell its music through Apple's iTunes. The New York Times quoted unnamed executives as saying that Universal had decided to have monthly deals instead. That would allow Universal to remove songs by some or all of its artists quickly if there are disagreements on terms and pricing in the future.

A West Australian inventor has come up with interesting wind turbine design suitable for your roof. Generally speaking, wind turbines have been reserved for more macro-scale operations, but a West Australian inventor "believes he has developed a way to generate electricity for homes using wind power." This residential approach utilizes a modular turbine that is minuscule enough to perch atop nearly any roof without causing too much unsightliness, and can create power for the house to consume as the wind pushes its blades.

The BSA is increasing the potential reward for dobbing in pirates. Do you work for a business that's pirating software for its own internal use? If so, you could be in for a windfall if you report it to the Business Software Alliance (BSA) in time. The BSA announced today that they are increasing their reward ceiling for accurate piracy reports to a big, fat $1,000,000. The increased reward amount is a special promotion which will be accompanied by radio and online ad campaigns; it will expire after October. After that, the reward returns to its regularly scheduled payload of $200,000.

AllofMP3 has been closed down after a long battle by the record industry. The controversial Russian music download site allofmp3.com has closed. The service, which sold songs at a fraction of the cost of other sites, claimed to be the second biggest seller of music downloads after iTunes. It was the subject of countless lawsuits from UK and US record labels that claimed it violated copyright law. The site's owners, MediaServices, maintained the site was legal under Russian law and has subsequently set up a new service called mp3Sparks.com.

IBM has has established a Nuclear power centre to help the advancement in nuclear power stations run on IBM software and hardware. Most of us tend to smile quietly when we see a licence clause that states software is not to be used to run a nuclear power plant. But some people do run them, and that's why IBM is establishing a global centre of excellence for nuclear power.

Researchers have already spotted flaws in the Apple iPhone. The game is on for hackers trying to spot security vulnerabilities in Apple's iPhone and already they're scoring points. Less than 72 hours after the iPhone's introduction, researchers have reported at least one flaw that could allow an attacker some level of control over the device, while other hackers have uncovered passwords hiding in Apple software that could prove key in gaining root access, they said.




Tuesday Afternoon #2 (5 Comments) (link)
Tuesday, 3-July-2007 16:59:23 (GMT +10) - by Agg


Here's a few misc things that have been in my inbox for too long. Firstly a few people sent in these cool BBQ pics: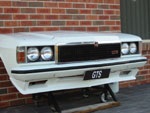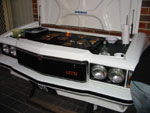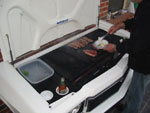 I saw this site a while ago but it went down due to too much traffic. Seems to be on a new host now, so check out Mr Lee's CatCam. A guy in Germany has made a camera for his cat to carry around all day so he can see what the cat gets up to. Check out the "photo tours" section.

From drillbit: Not sure if you have seen this but it's got to be one of the most free form abstract vodcasts that I have ever seen. Extremey scottish. I'm not sure if it is actually good (because it's so bad). It was an experience, I'll put it that way. Experience it. He's talking about Consolevania, and I just watched this episode (Internode mirror link). Ok, it's 550MB, it's about game consoles (which I generally have no interest in) and large parts of it are indecipherable due to the Scottish accents. There's also some swearing and other semi-naughty stuff in it. But it's really funny in places too, and probably tells you all kinds of useful things about game consoles if that's what you're after. Had me laughing anyway.

Wayne spotted this stupendously huge sailboat. But when he turned 70 a few years ago, Perkins decided to do something even grander and a bit crazier: He would build the biggest, riskiest, fastest, most technologically advanced, single-hulled sailing mega yacht in the world. The 289-foot Maltese Falcon, launched in spring 2006, is that engineering dream come to life.

Some more pics, these from Russ about his case mod: This is a Star Trek: Enterprise themed case mod that captures many of the design elements from the NX-01 Enterprise into the case itself including a copper deflector dish (complete with blue back-light) and, of course, warp engines. More info on Xkill Mods.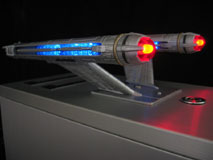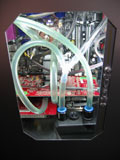 Microsoft has apologized over poor Vista Ultimate Extras wait time, thanks Craig. Months have passed since the retail launch, and aside from Hold'Em and a few utilities, the Ultimate Extras have been nothing short of a no-show. Let's call them what they are: a total disappointment. In fact, it gets worse when Microsoft starts calling language packs "Ultimate Extras," as if I'm supposed to do flips over enhanced Korean language support. It was beginning to look like "Ultimate Extras" was a marketing ploy, and nothing else.

AMD has cancelled Lima, their upcoming single core processor hence making Orleans the last single core Athlon 64 branded processor, thanks Craig. AMD roadmaps reveal the company recently cancelled its single-core Lima processor, the 65nm Athlon 64 refresh. This leaves AMD with existing Orleans-based processors to carry the Athlon 64 brand. After Orleans models is EOL, there will be no more single-core Athlon 64 branded processors. Instead, AMD will position entry-level dual-core Athlon X2 processors based on Rana in the low end.

Von Stalhein spotted this article about WGA user data harvesting. Are you using Windows Vista? Then you might as well know that the licensed operating system installed on your machine is harvesting a healthy volume of information for Microsoft. In this context, a program such as the Windows Genuine Advantage is the last of your concerns. In fact, in excess of 20 Windows Vista features and services are hard at work collecting and transmitting your personal data to the Redmond company.

Drayzen sent in an interesting tool, the Flash Player settings manager. Adobe is committed to providing you with options to control Flash content and Flash applications. The Adobe Flash Player Settings Manager lets you manage global privacy settings, storage settings, security settings, and automatic notification settings by using the following panels.

DigitalTrends have posted an article about creating an open source PC. Mention open source to most computer users and you'll receive a blank stare. Talk to a techie and his eyes will light up. For far too long, open source has been the province of the geeks, who have been eager to embrace its workings and improve it. But these days, open source is becoming something for everyone.

LegionHardware have posted a low end Intel PC buyers guide. Today we piece together a $900 US gaming system featuring a 19" Acer LCD and a highly overclockable processor/motherboard combination. The performance results are impressive and through overclocking we have been able to boost performance by more than 20%. With plenty of storage space, memory and a GeForce 7900 GS (256MB) graphics card, our low-end system offers gamers a serious bang for their buck!

Bit-Tech have posted their June mod of the month comp. This year, we've worked hard to bring some more of that type of community love back to our forums - and we have a lot to show for it. Welcome to the first ever Mod of the Month contest, our replacement for our popular Project Log Updates. The premise is simple - like the updates before, I pick a few of the best mods our project logs have going (that aren't bit-tech affiliated already, sorry Nick!), and we'll let those of you who are members of our community be the judge.

OCModShop have posted an article about speeding up searching in Vista. Vista's search capabilities have changed a little from previous Windows versions, and is supposed to index files Instant Search is one of the best aspects of Vista because it allows users to hunt for files from virtually any location in the operating system; search boxes are integrated into the Start menu and into every Windows folder.

TheTechLounge have have spent their first day with an iPhone. I arrive at the mall here in Las Vegas where the Apple store is located around 10:45 AM on Friday. An eight hour wait would lay ahead of me as I waited in line for that once in a lifetime product. A peanut butter and jelly sandwich and a big water bottle later, it was six o'clock and we were cheering (as well as being cheered on by Apple store employees) as the Apple store reopened and ushered in their first customer for the new phone.

Craig spotted this article about malicious piggyback spam. The campaign labelled 'piggyback' spam" is embedded with URL links that are completely unrelated to the spam being advertised and instead opens up a file rather than a website, according to Bradley Anstis, director of product management at Marshal.



Cases and Cooling:
Tagan A+ Black Pearl at Bjorn3D
Antec "Performance One" P190 Enclosure at TweakTown
Zalman ZM-MFC2 Fan Controller at 3dGameMan
Coolit Systems Freezone CPU Cooler at Pro-Clockers
Technic3D/Arctic Cooling Accelero S1 at Technic3D
Scythe Katana II and Kama Cross at XBitLabs

Motherboards:
ASUS P5K3 Deluxe at HEXUS
ASRock 4Core1333-Viiv 965P/ICH8DH Mainboard at OCWorkbench
Sapphire´s Pure 690G (Spanish) at Chile Hardware
Gigabyte GA-P35C-DS3R at Techgage
ECS G33 at TweakTown

Storage:
Netgear Storage Central Turbo at BIOS
Netgear Storage Central Turbo at TrustedReviews

PCs and Notebooks:
Alienware Area-51 7500 System at HardwareLogic
Shuttle SDXi Barebones XPC at HotHardware
Lenovo ThinkPad X61 and X61s Notebooks at XYZ Computing
Apple MacBook Pro 15" 2.4GHz at Digital Trends
Toshiba Portégé G900 at TrustedReviews

Graphics Cards and Monitors:
Sapphire ATI Radeon X1950 PRO AGP at Tweaknews
AMD 2400/2600 at Hardspell
Galaxy GeForce 8600 GTS at TechARP
Asus PG221 22" at Bit-Tech

Misc:
Edubuntu 7.10 Gutsy Gibbon Tribe 2 at Phoronix
DLO HomeDock Music Remote at TechwareLabs
XtremeMac Luna iPod Alarm Clock at Futurelooks
Evoluent Vertical Mouse 3 (Rev 2) at Overclock3D
Samsung Q70 at TrustedReviews
Camera Armor at Metku



Thousands of rubber ducks are set to land on the beaches of Britain after a 15 year journey drifting around the world, thanks Bern. The armada of 29,000 plastic yellow ducks, blue turtles and green frogs broke free from a cargo ship 15 years ago. Since then they have travelled 17,000 miles, floating over the site where the Titanic sank, landing in Hawaii and even spending years frozen in an Arctic ice pack. And now they are heading straight for Britain. At some point this summer they are expected to be spotted on beaches in South-West England.

Bern also spotted this article about a 3D touch feedback system. A system that makes three dimensional images solid enough to grasp has been unveiled by Japanese firm NTT. It could let businesspeople shake hands from across the globe or allow museum visitors to feel precious exhibits that are normally out of reach, the company says. The prototype Tangible 3D system combines a 3D display with a "haptic glove". The display creates lifelike images appear in just in front of a flat screen.

In more non tech news, the Roswell conspiracy has been brought up again after the PR officer for the incident released an affadavit on his deathbed. But last week came an astonishing new twist to the Roswell mystery. Lieutenant Walter Haut was the public relations officer at the base in 1947 and was the man who issued the original and subsequent press releases after the crash on the orders of the base commander, Colonel William Blanchard. Haut died last year but left a sworn affidavit to be opened only after his death. Last week, the text was released and asserts that the weather balloon claim was a cover story and that the real object had been recovered by the military and stored in a hangar.

Check out this interesting file format timeline, thanks Craig. Microsoft once made file format information on the binary formats readily available, in fact encouraged programmers to use the binary formats. But then around 1999 they reversed course, and eliminated such documentation.

DigitalTrends have posted an article about hiding your identity online. There are a number of reasons you might want to hide your identity when you're online. Some are good (making sure you're not tracked and loaded down with cookies by sites, for instance) and some are possibly illegal (P2P file-sharing networks), but the fact is that you can surf anonymously.

TechARP have posted a graphics card repair guide. This is going to be a simple guide on repairing most physical damages that may afflict your graphics card or other add-in boards. Do note that this kind of work will void your card's warranty. So, if your card is still covered by warranty, you do not want to resort to this method.

PCStats have collated a checklist of things to do to keep your PC running well. There comes a time in every once-new computer's life when it just doesn't feel fresh anymore. You know, when it's taking 5-10 minutes to boot up into Windows, the fans are making funny squealing noises, and there's a wad of orange cat hair protruding from the rear fan grille. It's the computer equivalent of senility, your once precious box has lost its edge.Time for action.

IGN have taken an in depth look at the Halo 3 beta and some concept art. A little while ago, IGN was invited to Bungie's military-compound-like studio for a very hush-hush look at what lies beyond the beta. Since then, the beta has come and gone, but the fire still burns. And, because we know that you want every scrap, every drop, every molecule you can scrounge on Halo 3's content, we humbly present a few fresh chunks of information on new maps, vehicles and items.

PCMech looked at networking your various devices. As it happens, you can connect all sorts of gadgets to them. To begin with, you can share printers. "Big deal!" you might say, "I already share my printer from Windows." The problem with that scheme, however, is that the computer to which the printer is attached must be powered on for the Windows share to work. A network attached printer doesn't have that restriction.

Phoronix have taken a look at Nouveau open source Nvidia drivers. The last time we had written an article on Nouveau, the community project working on developing an open-source 3D display driver for NVIDIA hardware, was this past January after being enlightened by glxgears finally being able to run on NVIDIA's NV4x GPUs. Since then many developments have occurred with this open-source NVIDIA driver as we have covered in several news postings.

David spotted a new trailer for GTA4. The second trailer released for Grand Theft Auto 4, titled "Looking for That Special Someone".



Core PC Components:
MSI NX8600GTS-T2D256E-HD-OC Graphics Card at XBitLabs
Core 2 Duo E6750 Overclocking at HardwareSecrets
Creative X-Fi XtremeGamer soundcard at Bit-Tech
Lite-On LH-20A1L at OverclockersOnline
ASRock P965 motherboard 4Core1333-Viiv at OCWorkBench

Cases and Cooling:
Radical CPU Coolers from CoolIT at TomsHardware.
Four Spire Coolers vs. Four Overclocked Kentsfield Cores at XBitLabs
Akasa AllInOne Control Panel at TechPowerup

Games:
FizzBall Game at Mikhailtech
Harry Potter and The Order of the Phoenix (PC) at YouGamers
Silent Hunter: Wolves of the Pacific (PC) at OverclockersClub
Lost Planet Extreme Condition PC at GamePyre

Other/Peripherals:
Wolf King Timberwolf Gaming Keyboard at Bit-Tech
Antec Notebook Power Adapter at ThinkComputers
TP-Link TL-WR542G at XBitLabs
PQI Traveling Disk i221 at TechPowerup
Super Talent DH series 4GB Pen Drive at TweakTown
SteelSeries SX Mouse Mat at Overclock3D
PQI Intelligent Drive i810 at TechPowerup



Cases and Cooling:
Antec P182 ATX Case at Viper Lair
SunbeamTech Freezing Storm ATX Enclosure at Virtual-Hideout
Coolink Silentator CPU Cooler at RbMods
Thermalright HR-03 Plus VGA Heatsink at Hardwareoverclock Austria

Motherboards and Memory:
MSI K9AGM2-FIH (AMD 690G) at HardwareZone
Kingston KHX11000D3LLK2/2G DDR3 at GideonTech
ASUS M2N32-SLI Deluxe at Phoronix
OCZ Reaper 8500 at t-break
A-DATA PD17 Flash Drive 1 GB at techPowerUp

Graphics Cards:
MSI NX8600GTS Diamond Plus: GeForce 8600 GTS (German) at Au-Ja
XFX Fatal1ty 8600 GT Professional Series at Overclock3D
Radeon HD 2400 XT (Spanish) at ChileHardware

Multimedia:
DLO HomeDock Music Remote at TechwareLabs
Speedlink Medusa 5.1 and Sennheiser HD555 at Techgage
Altec Lansing iMV712 Portable Audio / Video System at ThinkComputers
IP Video 9100A Plus Network Video Server at Virtual-Hideout





Click here for the thread


Ma Baker sent in this thread with pics and details of OzTeXs' racing setup. Hi All, Thought I post some pics of my racing seat setup in my theatre room. I love racing games and it was only a matter of time before I got this setup happening. favorite car games ; Test Drive Unlimited - XB360 GTHD Demo - PS3 Forza 2 - XB360 Motorstorm - PS3

E-Tax 2007 has been released, thanks Fester2001. Once downloaded and installed onto your computer, the 2007 tax return program allows you to prepare and lodge online your income tax return and, if you are eligible, a baby bonus claim. If you are vision impaired, once you have installed this program you will be able to use it with common screen-reader software.

iPhone users are having issues activating it to the AT&T network. That was the easy part. I should have realized that if the customer service whizzes at AT&T could find a way to mar what was otherwise a perfectly pleasant experience, they would. After nearly nine hours, AT&T has yet to activate my iPhone, and it can't be used until they get around to it, hopefully sometime before 2008.

Also, it seems that iPhones are not selling out as expected. Coverage online reached such a feverish pitch that smitten geeks felt like they had one option: brave the crowds and the lines on June 28... or give up any hopes of getting an iPhone anytime soon. It was sure to be a sellout. Except it didn't happen this way; not exactly.

NASA is trying to connect with a younger audience by partnering with Web 2.0 social networking sites. It's not such a far-fetched idea, considering the space agency's current push to partner with Web 2.0 companies like Twitter and save itself from turning into a dinosaur in the Internet age. Some executives at the struggling NASA believe that if the agency can adopt Web technologies like Twitter--a social network for broadcasting thoughts online or via text message--then kids and the general public will be more connected to space exploration and inspired to learn about science.

Western Digital has bought a major platter manufacturer to compete with Seagate and Hitachi. Western Digital has bought hard disk media manufacturer Komag, in a $1bn cash deal that sets it on course to go vertically-integrated, like Seagate and Hitachi GST. The deal and the price look even more astonishing when you realise the WD used to own a disk platter business, but sold it at a loss in 1999 - to Komag.

Info about the death of a wrestler was posted to Wikipedia 14 hours before police learned of his death. THE internet vandal who sparked a mystery by posting information on Wikipedia about the death of the professional wrestler Chris Benoit's wife 14 hours before police learnt of the double murder-suicide claims the act was "an amazing coincidence".

It seems that things are still not going well for Hans Reiser, thanks Craig. Reiser is wearing the red jumpsuit of a prisoner in solitary confinement, though he has been allowed to meet with me in this chilly visiting room. There was a time when he was known as a cantankerous but visionary open source programmer. His work was funded by the government; he was widely credited (and sometimes reviled) for rethinking the structure of the Linux operating system. Now he is known as prisoner BFP563.



---
Advertisement:


All original content copyright James Rolfe.
All rights reserved. No reproduction allowed without written permission.
Interested in advertising on OCAU? Contact us for info.