April 2008
Wednesday Night Reviews (2 Comments) (link)
Wednesday, 30-April-2008 23:25:46 (GMT +10) - by Rezin


Audio Visual:
Samsung SyncMaster 245BW widescreen LCD monitor on Benchmark Reviews.
TekNmotion Pulsar SX PC gaming headphones on Overclockers Club.
Bose SoundDock Portable on TrustedReviews.
Toshiba Regza 42XV505DB 42" LCD TV on TrustedReviews.

Video Cards:
XFX GeForce 9800GX2 1GB on InsideHW.
XFX GeForce 9600 GT XXX 512MB on Guru3D.
Sparkle 8800GTS 512 MB on Bjorn3D.
Visiontek Radeon HD 3870 X2 Overclocked Edition on TechSpot.
EVGA e-GeForce 8800GT AKIMBO 1GB on Gamepyre.

Portable:
HP 2133 Mini-Note on VIA Arena.
ASUS Eee PC 900 on Hardware Zone.

Input:
Logitech diNovo Mini keyboard on OverClock Intelligence Agency.
Microsoft Wireless Laser Desktop 7000 on Everything USB.

Power Supply:
Corsair HX1000W on AnandTech.
Ultra X-Pro 600W on Driver Heaven.

Cooling:
Nexus XiR-2300 Aluminum Edition on Tweak Town.
Thermaltake DuOrb (CLP0464) on Legion Hardware.
Xigmatek HDT-SD964 on FrostyTech.



Rivatuner has been updated to version 2.09. In this release we have included a huge number of new stuff to keep you busy, obviously GeForce 9x00 support has been added as well as ForceWare 175.xx and Catalyst 8.4 support. Discussion on the forum.

Antec today officially introduced its second gaming chassis the Antec Twelve Hundred. The Antec Twelve Hundred is the evolution of the very popular Nine Hundred, but now with a bigger capacity to fit all that new hardware. Discussion on the forum.

In the last few days, Microsoft have uncovered a compatibility issue between Microsoft Dynamics Retail Management System and the latest service pack for Windows XP and Vista. In order to make sure customers have the best possible experience, Microsoft have decided to delay releasing Windows XP Service Pack 3 to the web, this includes Vista SP1 via automatic updates. Discussion on the forum.

Daniel sends in a reminder that until the 15th of May 2008, currently enrolled TAFE and University students can pick up a copy of Office 2007 Ultimate for $75.00 saving you hundreds off the RRP. Discussion on the forum.

Bit-tech managed to catch up with David Kirk, Nvidia's Chief Scientist to chat about CUDA, CPUs and GPUs. Kirk's role within Nvidia sounds many times simpler than it actually is: he oversees technology progression and he is responsible for creating the next generation of graphics. He's not just working on tomorrow's technology, but he's also working on what's coming out the day after that, too.

X-bit Labs continue with part two of their 24" LCD Monitor roundup. The not so advanced characteristics of TN panels are well compensated by their low price, X-bit Labs finds out if they are really that bad compared to higher priced PVA panels, by comparing 6 monitors from Acer, Dell, NEC and Samsung. Part one can be found here.

TweakTown have exclusive photos of MSI's Wind notebook. U100 will be MSI's first major fighter against Eee and in an exclusive internal document seen by TweakTown, it claims 6 out of 9 design specification wins against the 7" Eee PC.



Cases:
NZXT Tempest Mid Tower Case on R&B Mods.
Thermaltake M9 VI1000BWS on Overclockers Online.
Ultra m998 ATX Mid-Tower Enclosure on Tweak Town.

Cooling:
Scythe Shuriken Low-Profile CPU Cooler on Pro-Clockers.
Noctua NH-U9B Low Noise Heatsink on Frosty Tech.
Coolink GFXChilla Video Card Cooler on CPU3D.

Storage:
Vantec NexStar Hard Drive Dock on Modders-Inc.
Western Digital VelociRaptor 300GB on ExtremeTech.

Video Cards:
Gigabyte 8800GT Turbo Edition on Viper Lair.
Diamond HD3450 512MB on NeoSeeker.
nVidia GeForce 9800GTX SLI on t-break.
Sapphire Radeon HD 3870 Toxic on Elite Bastards.

Gaming:
Pro Evolution Soccer 2008 (PSP) on Gamepyre.
TrackMania United Forever (PC) on Trusted Reviews.
Grand Theft Auto IV (PS3) on GameSpot AU.
Battle of the Bands (Wii) on Atomic Gamer.

Misc:
Futuremark 3DMark Vantage on Legit Reviews.
Navigon 2100 Max GPS on Digital Trends.
Razer Piranha Gaming Communicator on Big Bruin.



I haven't mentioned our Wiki in a while, but it's busier than ever, lately. Here's a few new, updated or popular pages:

Aquariums
Nlite Tutorials
Renting
Numerical Analysis
RAID
OpenBSD
Ikariam
Freeware & Open Source
Buffet
Gaming Machine
Google Maps Australia Locations
Photography Jargon Buster

Remember, the beauty of a Wiki is that you can make your own pages or edit other people's pages if you have information to share. So, what can YOU add? :)



Processors:
AMD Phenom X3 8750 on Lost Circuits.
AMD Phenom X4 9850 Black Edition on InsideHW.
Intel Core 2 Quad Q9300 on HotHardware.

Motherboards:
XFX nForce 790i Ultra SLI LGA775 board on bit-tech.
Asus Striker II Extreme LGA775 board on HardwareLogic.
Abit AX78 AMD 780G AM2+ board on CPU3D.
Asus Rampage Formula Vs. Intel DX48BT2 on TechReport.

Displays:
Samsung Pebble 2232BW on Trusted Reviews.
Honeywell 22-Inch LCD Monitor on Benchmark Reviews.

Storage:
Corsair Flash Voyager GT 16GB on Phoronix.
Vantec NexStar Hard Drive Dock on Virtual-Hideout.

Video Cards:
Diamond Radeon HD 3650 1GB on TweakTown.
EVGA 9800 GTX SSC Edition on Fudzilla.

Input:
Razer Lycosa Gaming Keyboard on FutureLooks.
Wolfking WARRIOR Gamepad/Keyboard on OCC.

Gaming:
Grand Theft Auto IV (360) on IGN.
Europa Universalis : Rome (PC) on DriverHeaven.

Misc:
3DMark Vantage Review on Bjorn3d.
ASUS M51S 15.4" Notebook on Techgage.
Cirago Micro USB Bluetooth Adapter on Tweaknews.
Philips DVDR5570H DVD/HDD Recorder on Trusted Reviews.
Sony MDR-NC500D Headphones on Hardware Zone.



After months of anticipation, the latest version of 3DMark has been released to the public. 3DMark Vantage is the new industry standard PC gaming performance benchmark from Futuremark, newly designed for Windows Vista and DirectX10. 3DMark Vantage is based on a completely new rendering engine, developed specifically to take full advantage of DirectX10, the new graphics API from Microsoft.

You can download it directly from Futuremark. Discussion can be found here.

Note: 3Dmark Vantage unlike previous releases, will only allow you to run the benchmark ONCE and upload your results ONCE! Then you will be asked to purchase one of the versions available. As a reminder 3DMark Vantage requires Windows Vista SP1 and a DirectX 10 Compliant graphics card, and does not work in any other operating systems or with sub-DX10 graphics cards.



IGN AU tested the Australian version of GTA IV, with good news for gamers. After having played the Australian Xbox 360 box copy thoroughly we're happy to report that the "minor differences" Rockstar admitted were made to pass classification haven't made any impact to the GTA experience that our seasoned eyes can spot. Discussion on the forum.

Nvidia has quietly introduced the GeForce 9600 GSO. The 9600 GSO is a re-branded GeForce 8800 GS and it features a G92 chip with 96 Stream Processors, DirectX 10 support and a PCI-Express 2.0 connection interface. Discussion on the forum.

Tweak Town preview some of the latest Intel P45 based motherboards from Gigabyte. Last week we showed you the world exclusive pictures of Gigabyte's EP45 Extreme and this week we thought we'd follow up with some more P45 motherboards from Gigabyte.

Bit-tech interview Yoshinori Kitase, executive producer of Crisis Core from Square Enix. Now as the prequel to the original is released in Europe on the PSP, titled Crisis Core, we sat down with Yoshinori Kitase to talk things through. Kitase-san served as the executive producer of Crisis Core and joining him throughout our interview is Hideki Imaizumi, the producer of the game.

Anandtech test the DFI X48 LT T2R motherboard, the latest offering from DFI based on the Intel X48 chipset. Right at the very top-end of the performance ladder, we know DFI are working hard to pry everything they can from the X48 chipset, and in order to succeed they need to be able to provide that last few percent of headroom that people have come to expect from DFI products.

Ars Technica recently published a system guide for buiding your own HTPC. It's been three years since the HTPC has gone mainstream. Today, the HTPC front-end is fairly well established, with a slick interface and a compact, living room-friendly form factor, and it's reliable enough that you rarely notice it's there.

Extreme Tech have a video tutorial covering some of the basics of overclocking. Overclocking can be mystifying and scary, particularly if you've never done it before. Figuring out the right set of components, understanding cooling solutions, and trying to sort out those mysterious BIOS settings is confusing and complex.



Cooling:
Thermaltake DuOrb CPU Cooler on 3DGM. (Video Review)
Noctua NF-B9 92mm Case Fan on MikhailTech.
Thermaltake MaxOrb Heatpipe CPU Cooler on SilentPC.

Video Cards:
EVGA e-GeForce 8800GT AKIMBO 1GB on Motherboards.
Inno3D 9600 GT Hurricane on Overclockers Cafe.
Asus EAH3850 1.5GB (3 GPU) Trinity on OC3D.

Input:
Cyber Snipa Stringer Gaming Mouse on Pro-Clockers.
Saitek Cyborg Gaming Keyboard on ExtemeTech.

Power Supply:
SilverStone Strider ST50F 500W on Hardware Secrets.
Tuniq Miniplant 950W PSU on OCIA.
Be Quiet! Dark Power Pro 650W on BurnoutPC.
CoolerMaster Real Power Pro 1000W on Hi-Tech.

Gaming:
Grand Theft Auto 4 on Driver Heaven.
MotorStorm (PS3) on R&B Mods.
Mario Cart (Wii) on Destructoid.
Grand Theft Auto 4 (360) on GameDaily.

Misc:
Motorola H12 Bluetooth Headset on Blue Tomorrow.
Canon HF10 HD AVCHD camcorder on Trusted Reviews.
Razer Destructor Mouse Pad on ProClockers.
Matrox TripleHead 2 Go Digital Edition on Guru3d.
Silverstone Treasure TS01B Enclosure on bit-tech.



The latest instalment of Futuremark's popular benchmarking tool 3dMark Vantage has gone Gold. The countdown timer has already started on the website, with less than day and 6 hours to go before it's available to download online. Discussion can be found here.

Tom's Hardware test whether or not PCI Express 2.0 is really necessary to achieve the best performance. They compared it to PCI Express 1.1, by limiting the PCI-Express 2.0 slot to x8 which equates to the same bandwidth as a PCI-Express 1.1 x16 slot; an interesting comparison.

Tom's Hardware also have a guide to overclocking your graphics card. The article sheds some light on the different methods that can be used and the results you can expect when overclocking your graphics card.

Driver Heaven have released the latest version of their Mobility Mod Tool, which allows notebook owners with ATI GPU's to use desktop drivers on their mobile GPU without the need to rely for laptop manufacturers for driver updates.

Phoronix preview OpenSolaris 2008.05 the final test copy from Sun Microsystems, which aims to push OpenSolaris on more desktop and notebook computers by addressing the long-standing usability problems of Solaris.

Apple have updated its Boot Camp software, which allows users to run Windows operating systems on Intel-based Mac computers, to version 2.1.1. The reason for the update is support for Windows XP Service Pack 3 and well as some general bug fixes.

Tweak Town review the new Athlon 4850e processor as a HTPC component in conjunction with the AMD 780G chipset and Radeon HD 3450 graphics card.



Memory:
Crucial Ballistix Tracer Red 4GB Kit on TechPowerUp.
Corsair Dominator 4GB DDR3-1800 on X-Bit Labs.

Motherboards:
Asus P5K PRO LGA775 board on BigBruin.
Asus M3A78-EMH HDMI AMD2+ board on Legit Reviews.
XFX nForce 630i LGA775 board on HotHardware.
EVGA nForce 750i SLI FTW LGA775 board on Gamepyre.

Cooling:
OCZ Vendetta 2 CPU Cooler on CPU3D.
ThermalTake DuOrb and Scythe OROCHI on VR-Zone.
CoolIT Freezone Elite CPU Cooler on Bjorn3d.

Storage:
LiteOn EZ-DUB External DVD Drive on TechwareLabs.
Samsung SH-S203N 20x DVD±RW/RAM on CDR Labs.
OCZ Technology 64GB SATA-I SSD on PC Perspective.
Super Talent USB Flash Drive 8GB on Trusted Reviews.

Gaming:
Assassin's Creed Director's Cut (PC) on TweakTown.
The World Ends With You (DS) on DriverHeaven.
Wii Fit (wii) on Trusted Reviews.

Misc:
Asus Eee PC 900 Linux Edition on RegHardware.
Sansa C250 MP3 Player on Overclockers Club.
Sony Bluetooth Walkman NWZ-A826K on RegHardware.
HP Pavilion dv3000 Notebook on Hardware Zone.
Hypersonic AG2 12.1-inch Notebook on I4U.



Bit-tech have compiled a list of things they believe we can all do to make gaming a better experience, with their biggest issue being online gaming. Give someone a mouse and keyboard and an anonymous Internet account and watch the sparks fly. We've all seen people in online games act like a jerk, and to be honest we have probably all lost it once or twice ourselves, but it doesn't have to be that way.

They've also published a guide to using wireless networking in Linux. Wireless networks, as prevalent as they are nowadays, are not exactly the strong suit of Linux – but they're actually a lot easier than they seem. Just don't expect a cookie cutter fix-all solution to appear – as much as it pains me to say, some wireless chipsets just aren't supported at this point.

Ambush noticed that version 8 of AVG Anti-Virus Free Edition has been released. This version adds fully integrated spyware protection for speedier scanning and also checks all links in search results using AVG's LinkScanner technology.

A tool available from NGOHQ bypasses Windows Vista 64-bit's requirement to have drivers and system files digitally signed before they can be run. Unlike other workarounds, you don't have to mess with your boot files or remove security updates that may degrade security and stability of the Windows Vista operation system.

Phoronix look at Ubuntu 8.04 and Windows Vista to see which operating system consumes less power. While it's difficult to accurately compare the power consumption between two operating systems, we had monitored the power consumption using a SeaSonic Power Angel with both systems and both operating systems as the system was idling on the desktop.

X-bit labs compare the performance between two solid state drives from Samsung (as well as the Gigabyte i-RAM) against conventional hard drives. So, what are the advantages of Solid State Drives? … What applications can be suggested for these rather expensive (in terms of the cost of storing 1GB of data) drives? … How do things stand with modern SSDs in practice? Let's check it out.

A telephone survey by Accenture of 800 U.S. and U.K. residents found that 12% had "borrowed" free Wi-Fi. Logging on to open Wi-Fi signals is most popular with 18- to 34-year-olds, Accenture said. … The practice is apparently more common in the U.S., where one in seven have piggybacked on free Wi-Fi networks, than in the U.K., where Accenture found that it was attempted by one in 11.

HP have announced that they are teaming up with DreamWorks and will offer a monitor capable of displaying 1 billion colours at a fraction of the cost of other manufacturer's models. It will offer 30-bit color using LED-backlighting technology on a widescreen display that will work with a Mac or PC--not just HP products. The displays are intended to keep colors consistent throughout the creative process: from a display on a workstation to film and/or to print.

The Australian Bureau of Statistics have released the latest Internet activity report. From Australian IT: The number of broadband connections capable of speeds in excess of 1.5Mbps more than doubled in the 15 months to December 2007 to 2.51 million services, the Australian Bureau of Statistics said in its latest internet activity report released today.




















Processors:
AMD Phenom X3 8750 on NeoSeeker.
AMD Phenom X3 Roundup on Icrontic.

Motherboards:
Gigabyte EP35-DS3P LGA775 board on Virtual-Hideout.
Asus P5E3 Premium WiFi-AP@n LGA775 board on OCC.
Gigabyte EP35-DS3P LGA775 board on HardwareLogic.
Gigabyte X48T-DQ6 LGA775 board on ThinkComputers.

Cooling:
Noctua NF-P12 Case Fan on Modders-Inc.
NorthQ CPU Water Cooling System on Jonnyguru.
Gigabyte G-Power 2 Pro CPU Cooler on TweakTown.

Displays:
Samsung 2263DX Dual Display on Digital Trends.
Samsung T220 Widescreen 22 Inch LCD on FutureLooks.

Storage:
OCZ Rally2 Turbo 4GB USB Drive on ASELabs.
A-Data 16GB PD16 USB Flash Drive on OC ModShop.
Western Digital 300GB Velociraptor on Motherboards.

Video Cards:
XFX 9800 GTX Black Edition on FudZilla.
Inno3D GeForce 9800 GX2 single-card and SLI on Hexus.
HIS Radeon HD3650 IceQ on Overclockers Online.

Audio:
ASUS Xonar DX 7.1 PCI-E on Hardware Canucks.
Head-Direct RE1 Earphones on TechPowerUp.
Cyber Snipa Sonar 5.1 Headset on OCIA.

Digital Cameras:
Panasonic Lumix DMC-FS20 on Trusted Reviews.
Nikon D60 10.2MP Digital-SLR Camera on Techgage.
Pentax K200d 10.2MP on Trusted Reviews.

Misc:
Alienware High Definition Media Server on Legit Reviews.
LaCie Blue Eye Pro Color Calibrator on Extreme Tech.
MSI GX600 Overclockable Laptop on DriverHeaven.





They shall grow not old
As we who are left grow old
Age shall not weary them
Nor the years condemn
At the going down of the sun
And in the morning
We will remember them

Lest We Forget





Processors:
AMD Phenom X3 8750 on Sharky Extreme.
Intel QX9770 Quad Core 3.2Ghz on TweakNews.
AMD Phenom X3 8750 on Viperlair.

Memory:
Kingston KHX13000D3LLK2 DDR3 2GB on Trusted Reviews.
OCZ DDR3-1600 vs. Patriot DDR3-1866 on Bjorn3d.

Motherboards:
Biostar TF8200 AM2+ board on InsideHW.
XFX nForce 790i Ultra SLI LGA775 board on Elite Bastards.

Cases:
NZXT Tempest PC Case on I4U.
Antec Mini P180 mATX Case on Pro-Clockers.

Cooling:
Thermalright Ultra 120 eXtreme & IFX-14 on Driver Heaven.

Storage:
Quantum GoVault System on Trusted Reviews.
Enhance Tech T4H CR External RAID Tower on TweakTown.
Buffalo TeraStation 1TB Rackmount on ThinkComputers.

Video Cards:
Foxconn 9800GTX-512N Extreme OC on Future Looks.
Gigabyte Radeon HD 2400 XT on Overclockers Club.
Inno3D GeForce 9800 GTX OC on Legion Hardware.

Gaming:
Professor Layton and the Curious Village (DS) on TweakTown.
Wii Fit (Wii) on bit-tech.

Misc:
ASUS Eee PC 900 Review on OC Workbench.
Auzen X-Fi Prelude 7.1 on HardwareZone.
Edifer E3350 PC Speaker System on Digital Trends.
Alienware Area-51 m15x Notebook on Trusted Reviews.



Some Sydney OCAU members are getting together for some Paintball in the upcoming months at Action Paintball in Sydney. If you are interesting in possibly coming to a Paintball meet check out a this thread to express your interest and vote for your preferred date[s] so the organisers can determine the date which best suits everyone. Prices start from $40 for 200 shots and is open to everyone over 16 years of age (people 16 - 17 must have parental consent, details are in the thread).

Past OCAU organised Paintball meets have been very successful so it is something definitely worth checking out!



Click here for the thread!






Thursday Afternoon (3 Comments) (link)
Thursday, 24-April-2008 16:42:41 (GMT +10) - by Agg


Sniper spotted this interesting page about NASA, the Moon, and duct tape. Seems to be one part of a multi-part "Apollo Chronicles" article. If you do like moon-landing documentaries, take a look at "In the Shadow of the Moon", a fantastic recentish movie interviewing most of the lunar-mission astronauts.

Australia got a lot bigger recently. The UN had found that Australia's territory should be extended by 2.5 million square kilometres, he said. "That is an area five times the size of France, 10 times the size of New Zealand, and 20 times the size of the United Kingdom," Mr Ferguson said.

THG have an interesting article about installing an SSD into your laptop. In this article we'll explain how to install an SSD in your notebook computer, while retaining a hard disk for storing data. There are several methods for installing a hard disk in a notebook, some simpler than others.

Seagate has now shipped one billion hard drives since 1979 and reckons it'll take 5 years to do the next billion. 116,000 Terabytes are shipped each day – more than 1TB per second!

TechPowerUp interviewed the creator of CPU-Z and ClockGen. Today we have an interview with one of the key figures in the hardware scene. Franck's CPU-Z and ClockGen applications are legendary and part of every overclocker's toolbox. He explains how he made first contact with computers and what made him write CPU-Z. Also he talks about current projects and his future.

Meanwhile there's a new version of SpeedFan, thanks Wirrunna. Lot of fixes, code improvements and optimizations. Added support for a lot of new hardware, including a lot of nVidia graphic cards (up to, but excluding 8xxx), SMBuses and sensors. Greatly improved Intel CORE and AMD K10 internal temperature sensor reporting. The beta stage took 7 months, but the result is a great release that I hope you will appreciate.

HWZone have info on Avivo performance. ATI refreshed its mainstream Radeon HD cards at the beginning of the year but they were quickly overshadowed by the high-end Radeon HD 3870 X2 in publicity. Finally, we got the chance to test them for their Avivo HD performance to see how they fare against their predecessors and rivals.

They also checked out the ASUS Eee PC 900 Launch. With over 1 million Eee PCs sold in just five months, the ASUS portable has been driven by frenzy over its size, price and overall form factor. Join us as we get some hands-on time at the launch of the new ASUS Eee PC 900, the first Eee PC to sport an 8.9-inch screen.

BFM sent in this article about the end of the free internet on ABC. Enjoy your unfiltered internet access while it lasts. As we speak, the government is hard at work building a device to censor the internet. Presumably this will be followed by a machine to beam KEVIN11 propaganda straight into people's brains, then a giant ray gun to obliterate dissidents from space.

Marc spotted a cool linux cluster project housed in an IKEA cabinet. The most amazing is that this machine just costed as a better standard PC, but has 24 cores that run each at 2.4 Ghz, a total of 48GB ram, and just need 400W of power!! This means that it hardly gets warm, and make less noise then my desktop pc. Render jobs that took all night, now gets done in 10-12 min.



AMD announces the availability of three new AMD Phenom™ X3 triple-core processors that, when combined with the AMD 780 series chipset, can give consumers a full HD experience and visually stunning gaming and digital performance. Press Release.

Coverage on AnandTech, bit-tech, Bjorn3d, FiringSquad, Guru3D, HardwareZone, Hexus, HotHardware, Legit Reviews, Overclockers Club, PC Perspective, TechwareLabs, The Tech Report, TweakTown and X-bit labs.

Forum discussion here and here.



Memory:
Kingston HyperX 2GB DDR3-1625 on Legion Hardware.

Cases:
Coolermaster Centurion 590 on DriverHeaven.
Gigabyte STA Thin Client m-ITX on Phoronix.
Cooler Master Cosmos S Case on Hardware Secrets.

Cooling:
Xigmatek Red Scorpion CPU Cooler on Benchmark Reviews.

Displays:
Panasonic Viera 37in LCD TV on Trusted Reviews.

Storage:
Buffalo 320GB TurboUSB Portable HDD on FutureLooks.
Samsung Spinpoint F1 1TB Hard Drive on Sharky Extreme.
HP Media Vault mv2120 on Computer Shopper.
Tagan Icy Box JBOD HDD Enclosure on Hardware Canucks.

Video Cards:
HIS Radeon HD3850 AGP on 3dGameMan. (Video Review)
Zotac Geforce 9800 GTX AMP on FudZilla.
Asus Geforce 9600 GT TOP on R&B Mods.

Input:
Cyber Snipa Stinger Gaming Mouse on OCIA.
Gyration In-Air Control MCE Remote on ExtremeMhz.

Power Supply:
Mushkin XP-800 AP 800W PSU on techPowerUp.

Misc:
LapWorks Attaché Laptop Stand on Virtual-Hideout.
Lenovo ThinkPad X300 on Digital Trends.
Lapworks Attaché Laptop Stand on HardwareLogic.
Bose in-ear Headphones on Trusted Reviews.



I decided to post some news to confuse you all.

Windows XP SP3 is now RTM. There is a big discussion thread on the forums. Today we are happy to announce that Windows XP Service Pack 3 (SP3) has released to manufacturing (RTM). Windows XP SP3 bits are now working their way through our manufacturing channels to be available to OEM and Enterprise customers. We are also in the final stages of preparing for release to the web (i.e. you!) on April 29th, via Windows Update and the Microsoft Download Center. Online documentation for Windows XP SP3, such as Microsoft Knowledge Base articles and the Microsoft TechNet Windows XP TechCenter, will be updated then.

HardwareSecrets have posted an article about steps you should take if your computer doesn't turn on. There is a thread with more troubleshooting info in our Troubleshooting Forum. In this step-by-step tutorial we will teach you what you should do if your computer doesn't turn on in order to identify and solve the problem.

PCStats have posted a guide to installing RAID, we also have some guide in our Storage Forum as stickies. With the right number of identical hard drives, motherboards that support RAID can choose from RAID 0, RAID 1, and sometimes even RAID 0+1 for improved performance, data redundancy and backups. In this PCSTATS Beginners Guide, we will explore how the different implementations of RAID technology function, and how you can make your own RAID setup using a hardware RAID controller.

XBitLabs have considered the Wolfdale E7200 as an ideal processor for budget conscious enthusiasts. Dual-core Wolfdale processors get cheaper. No, we are not talking about the next price reduction. The thing is that Intel is simply launching a new inexpensive Core 2 Duo E7200 processor, which belongs to the progressive 45nm processor family, even though it has somewhat limited functionality. Will it become a new bestseller? Let's find out now!

TweakTown have taken a look at the AMD Phenom X3 triple core processor. HotHardware have also taken a look at it. While the X4 is the more costly option (though in today's world the cost of a $250 processor isn't really that expensive), AMD is going to start shipping a cheaper option based on the same K10 architecture, and yes it keeps the Phenom branding, it's a direct descendant of the X4, but with a few modifications.

An 'eco friendly' Australian search engine has been shut out by Google, thanks Asher. A new Australian green search engine seeking to capitalise on web surfers' eco-guilt has been barred by Google from using its search technology and advertising platform. Ecocho.com.au, launched just a week ago, promises to buy carbon offset credits that will result in two trees being planted for every 1000 searches made through the site.

Microsoft's "Vista Capable" lawsuit is moving forward. The case revolves around customers' complaints that PCs they bought had been advertised as "Windows Vista capable," but turned out to be capable of running only the Home Basic version of Vista, which lacks some graphics features. Computers actually needed to be "Vista Premium Ready" to run the more-complete versions of Vista.



Processors:
Intel Core 2 Duo E7200 on TechGage.
AMD Phenom X4 9850 on T-Break.

Motherboards:
MSI K9A2 AMD 790X AM2+ board on Digit-Life.
ECS GF8200A MCP78S AM2+ board on OCWorkbench.
Gigabyte EP35-DS4 LGA775 board on Bjorn3d.

Cooling:
Thermaltake DuOrb CPU Cooler on CPU3D.

Storage:
Super Talent Pico 8GB Flash Drive on DV Hardware.
Sans Digital MobileSTOR MS2UTN+ on ExtremeTech.
Western Digital VelociRaptor 300GB HDD on AnandTech.

Video Cards:
XFX GeForce 9800 GTX SLI on HardOCP.
MSI Radeon HD 3650 GDDR3 on FudZilla.
VisionTek HD3870 GDDR4 512 MB on PC Perspective.

Input:
Logitech MX5500 Revolution on Overclockers Online.
Logitech MX Air Cordless Mouse on Tweak Town.

Power Supply:
Tuniq Ensemble 1200W PSU on Think Computers.
Nesteq EECS 700 Watt Ultra Quiet on BigBruin.
Silverstone Decathlon DA700 PSU on AnandTech.

Gaming:
MLB 08 The Show (PSP) on Gamepyre.
Dark Sector (Xbox 360) on Bjorn3d.
Gran Turismo 5: Prologue (PS3) on Ars Technica.

Misc:
Canon Powershot A590 IS on HardwareZone.
Saitek Cyborg 5.1 Gaming Headset on FutureLooks.
Apple iPhone Review on TechWareLabs.
Lenovo ThinkPad X300 on Trusted Reviews.




Early Wednesday Morning Reviews (1 Comments) (link)
Wednesday, 23-April-2008 02:28:28 (GMT +10) - by Rezin


Storage:
Thermaltake BlacX HDD docking station on 3dGameMan.
Silverstone MS05 external 2.5inch SATA HDD enclosure on Madshrimps.
SimpleTech 250GB Signature Mini portable drive on Techware Labs.

Video Cards:
NVIDIA GeForce 9800 GX2 on Modders-Inc.
ASUS GeForce EN9800 GTX on MadBoxPC - (translated).
ASUS EN8800GT TOP 512MB on Sharky Extreme.
Diamond Radeon HD 3870 1GB GDDR3 on Legit Reviews.
ASUS Radeon HD 3850X2 1 GB on InsideHW.

Motherboards:
Abit AX78 AMD 770/SB600 on hardCOREware.

Cases:
Hiper Media Center HTPC HMC-2K53A-A3 on Guru3D.
Cooler Master Centurion 590 on Ninja Lane.
Tagan Black Pearl on HardwareLogic.

Consoles:
Gran Turismo 5 Prologue (PS3) on I4U News.
Wii Fit on Gaming Heaven.

Input:
Logitech G9 mouse on Tech Knowledge Arena.
Logitech diNovo Mini keyboard on Red&Blackness Mods.




Interesting Forum Threads (0 Comments) (link)
Tuesday, 22-April-2008 21:13:15 (GMT +10) - by Agg


A quick snapshot of what's going on in the forums..

How CPUs Work - Part 1, 2 + 3 in Overclocking & Hardware.
Air cooling > Water in Overclocking & Hardware.
My Wolfdale E8500 5.6Ghz Pi results in Intel Hardware.
How To Video: PC Cable & Wire Managment in Modding.
Rusty's Optima mATX mod DONE!!! in Modding.
WORK LOG: Modding p182 Se window in Modding.
Speed of 640 aaks vs 750 aays in Storage & Backup.
VelociRaptor, will you get one? in Storage & Backup.
Most under-rated games in Games.
Science, it works! So let's educate each other about it! in Science.
Australia 2020 Summit Topics Discussion in Current Events.
12,000 year-old temple discovered in Turkey in Current Events.
WA's FuelWatch going national in Current Events.
Man uses algorithm to write over 85,000 books in Current Events.
A beginners guide to playing blues guitar! in Musicians.
Old vs New (minimoog and microkorg) in Musicians.
Can You Pick The Guitars (Tele, Strat or LP) in Musicians.
Mic and Pre Audio Comparisons in Musicians.
DIY 2L Milk Container Flash Diffuser *Tutorial* in Photography.
F111 makes an emergency landing after hitting a pelican in The Pub.
Funny Google Maps Discovery in The Pub.
Things you're not supposed to know! in The Pub.




OCAU Forums "Live" View! (0 Comments) (link)
Tuesday, 22-April-2008 15:22:49 (GMT +10) - by Agg


Just when you thought OCAU's Forums couldn't become any more time-sucking, we give you, a "live" view of new posts! Consider it in testing/beta/whatever, but it's oddly hypnotic..

Discussion here.



Motherboards:
Foxconn MARS P35 LGA775 board on Digit-Life.

Cases:
In Win B2 Stealth Bomber Case on ThinkComputers.
Sunbeam Quarterback Case on Overclockers Club.
Tagan Black Pearl Case on Hardware Logic.
SilverStone Kublai KL03 Case on Phoronix.

Cooling:
OCZ Vendetta 2 CPU Cooler on OCIA.
GlacialTech Igloo 5750 CPU Cooler on TechPowerUp.
Noctua NH-U12P CPU Cooler on ProClockers.

Displays:
ViewSonic VX1940w 19" Widescreen LCD on Bit-Tech.

Storage:
A-DATA USB Flash Drive Roundup on Virtual-Hideout.
Lite-On DH-401S Internal BD-ROM on CD Freaks.
Sony BDU-X10S Internal Blu-ray Drive on HardwareZone.
Western Digital VelociRaptor 300GB HDD on Tech Report.
Western Digital VelociRaptor 300GB HDD on Hot Hardware.
Western Digital VelociRaptor 300GB HDD on Legit Reviews.
Western Digital VelociRaptor 300GB HDD on PcPerspective.

Video Cards:
BFG 9800GTX OCX Graphics Card on Hardware Canucks.

Power Supply:
Silverstone ST50EF-PLUS PSU on ExtremeMhz.
Corsair HX1000 vs. AKASA PowerMate V2 on Hexus.
Corsair HX1000W PSU Review on HardOCP.

Misc:
Pentax K200D D-SLR Camera on Digital Trends.
Topfield TF5810PVRt PVR on Trusted Reviews.
Trust Wireless Vista Remote Control on InsideHW.



Sniper spotted some info about Western Digital's new Velociraptor drive. While everybody expected a higher capacity and higher performance version of the Raptor (which is true), Western Digital went back to the drawing table and analyzed all characteristics for a high-end hard drive. This German site has a few graphs and things too. Discussion in this thread.

Meanwhile Hitachi have a 15,000rpm 450GB drive on the way. Add 16MB cache, an average latency of 2ms, and a seek time of 3.6ms and you've got a scorchingly fast drive. Interface-wise, the Ultrastar 15K450 is available with either SAS connectivity or FibreChannel interface.

Feeling a little too plugged-in? Maybe a digital day of rest is what's needed. Or perhaps a hobby that gets you outside for a few hours. :) But I realised it was a problem when I would sit down to check my email and it was almost like I would wake up six hours later and find I was watching videos of puppies on YouTube.

Apparently there's armed robots in Iraq now, but they've been recalled following "alarming behaviour". The TALON SWORDS robots are being shipped back to the lab after field reports that the machines would aim its weapons at friendly targets. I had no idea these things even existed.

Gaz spotted perhaps the most nerdy proposal ever. Tammy Li, from New Jersey in the US, was engrossed in a popular puzzle game on her portable game console when she hit a certain score and the screen suddenly cleared. An engagement ring then dropped into view. Hrm, is it that (relatively) easy to change the code of a DS game?

APC have a worrying article about the future of Australia's fibre network. "The lack of time is almost criminal. The federal government allows more time for supply tenders for its photocopiers. They are seriously asking companies to design a $16billion network in 90 days," he said.

TechReport checked out Intel's Core 2 Quad Q9300 and Core 2 Duo E7200 processors. The Core 2 Quad Q9300 is Intel's most affordable quad-core processor, and it promises to supplant a long-time favorite of ours, the Core 2 Quad Q6600, by offering additional goodness at the exact same price. The Core 2 Duo E7200, meanwhile, is Intel's cheapest 45nm dual-core CPU and a potential goldmine of overclocking potential. Techgage looked at the E7200 too.

If you like mathematical/programming problems, then Project Euler should keep you busy for a while, thanks Yaleman. Although mathematics will help you arrive at elegant and efficient methods, the use of a computer and programming skills will be required to solve most problems.




Sponsor Specials (0 Comments) (link)
Monday, 21-April-2008 20:09:41 (GMT +10) - by Agg


Remember to keep an eye on our Sponsor Specials Forum if you're shopping around for a good deal. In there our many sponsors have threads featuring games, memory, MP3 players, web hosting, headphones, speakers, coolers and various other goodies. Check 'em out!



Benchmark Reviews released a new article where they look at Thermal Paste Application, testing out different application methods to see which give you the best contact. They also have a 33-Way Thermal Interface Material comparison, released not long ago for those who missed it.

Tweak Town analyse the latest Catalyst 8.4 drivers from AMD. Another month, another set of Catalyst drivers. Last month we saw some issues with the HD 3870 X2, but hopefully this month we see those problems disappear. There isn't much in the read me file and the majority of adjustments seem to be related to bug fixes.

AnandTech have an interesting guide to Understanding Digital Cameras, they look at digital camera sensors, their development, and their impact on Field of View, Resolution, and Image Noise.

Legion Hardware take a look at CPU Scaling With The GeForce 9800 GX2. Today we are looking at how the latest quad-core and dual-core processors from AMD and Intel compare when powering the almighty GeForce 9800 GX2 graphics card.

Bit-tech have released part two of their How To Start Your Own Games Studio series (we can always dream). Part one can be found here. Here we are again, back with Introversion's Mark Morris as he continues to guide a new generation (or a re-enthused old generation) of game developers to the indie way of life and all the treasures that their way holds.

PC Stats have compiled a huge selection of Beginners Guides they have written over time. Ranging from performance tweaks to the most common ways to kill a PC; something for everyone.

Tech Report talk with AMD's VP Pat Moorhead about striking the right CPU-GPU balance and the future of the PC market. For too long, pre-built PC configurations have been CPU-heavy, with too little emphasis on things like GPU power. Recently, Nvidia has taken aim at this problem, pushing the concept of PC balance. As a supplier of both CPUs and GPUs, AMD has its own take on this issue.



Motherboards:
MSI P7N SLI Platinum LGA775 board on nVNews.

Cooling:
Big Typhoon VX & Xigmatek HDT-D1284 on SilentPC.
Scythe Kaze Master Fan Controller on DreamWare.

Storage:
Silverstonetek TS01B 2.5" SATA Enclosure on Metku.

Video Cards:
Leadtek Geforce 9600 GT SLI on MadShrimps.
Zotac 9800GTX AMP Edition on t-break.

Gaming:
Ikaruga (Xbox Live) on Trusted Reviews.
Worms: A Space Oddity (Wii) on kombo.
Super Stardust HD Solo (PS3) on IGN.

Networking:
D-Link DGL-4500 Xtreme N Gaming Router on BiosLevel.
D-Link DIR-615 Wireless N Router on Trusted Reviews.

Misc:
Klipsch Image Earphones on TechPowerUp.
Microsoft Mobile Memory Mouse on Hardware Pacers.
Samsung Q45 T5450 Notebook on Trusted Reviews.
Microsoft Sidewinder Mouse on FutureLooks.



nV News takes a look at NVIDIA's Hybrid SLI technology, which is set to greatly reduce the power consumption of modern day computers. We recently had an opportunity to question NVIDIA about their newly announced Hybrid SLI Technology. Today's questions are answered by NVIDIA's Tom Petersen, who is their Director of Technical Marketing.

Not everyone can afford the latest high-end multi-GPU system, that's why X-Bit labs test an affordable solution; the GeForce 9600GT in SLI. The GPU developers are doing their best to promote multi-GPU technologies in all market sectors. Today we'll find out what is the purpose of multi-GPU support in mainstream graphics cards.

K|ngp|n, well known for his LN2 projects and many previous world records, takes the Intel Skulltrail enthusiast platform with two Intel Core 2 Extreme processors past the 6Ghz barrier, setting two new wPrime world records as well, 32MB @ 3.450s and 1024M @ 1m 52s respectively.

VR-Zone have got their hands on the latest Asus Eee PC 900, as well as reviewing it they decided to pull it apart to see what it's really made of. Asus has definitely got themselves a winner with the Eee 900, it's a fantastic refresh of the 701!

IE, Safari, Flock, Opera, Firefox, which browser will give you the best Web 2.0 experience? PC Advisor takes the time to test and rate the latest versions. Yesterday's amateur pages have evolved into dynamic, content-rich portals and powerful online programs. For many online habitués, the do-it-all browser has become a PC's single most important program.

Nerd Business has compiled a listing of 96 "Kick Ass" Computer Setups from a variety of online sources. From what I can see, it doesn't have any from OCAU directly, but still a nice selection of eye candy to look through.

Bored on the weekend? Try Trackmania Nations Forever and Driving Speed 2. Both are full version games, released during the week and are entirely free!



Processors:
Intel Core 2 Quad Q9300 & Core 2 E7200 on TechReport.
AMD Phenom X4 9850 Processor on Hexus.

Cases:
Thermaltake Armor+ Case on 3dGameMan. (Video Review)

Cooling:
CoolerMaster Hyper212 CPU Cooler on Tech ARP.
Thermalright IFX-10 Cooler on Hardware Canucks.

Displays:
Panasonic Viera 32in LCD TV on Trusted Reviews.
Zalman ZM-M2020W Trimon 3D Monitor on Trusted Reviews.

Storage:
Sans Digital MobileSTOR MS2UTN+ on OCIA.
MTRON Pro 32GB 2.5" SATA SSD on TweakTown.
Supertalent 8GB USB Pico Flash Drive on RBMods.

Power Supply:
AeroCool HorsePower 1020w PSU on Hi-Tech Reviews.

Gaming:
Silent Hill Origins (PS2) on Game Zone.
Battlezone (Xbox Live) on Games Radar.
Warhawk: Operation Broken Mirror (PS3) On IGN AU.

Misc:
HTC Shift UMPC on HardwareZone.
Sony Ericsson K660i on RegHardware.
Pentax K20D digital SLR on Trusted Reviews.
Fujitsu Amilo Li2727 Notebook on FudZilla.



Mitsimonsta writes that Team OCAU (24) has been challenged to take part against [H]ardOCP, OC.com & MPC in a folding challenge called 'Chimp Challenge 08'. The idea is that each team folds under a single user name in a race to 5 Million points. First to the milestone wins the 'Jaded Monkey'.

We'd like the whole of OCAU to fold, even if only for a week. We are choosing the team name, those interested in joining us for the challenge can vote in this thread.

Specific details will be posted once the team name has been decided on, until then keep an eye on the Distributed Computing section of the forum.



DailyTech gets the juicy info during AMD's financial analyst day, AMD engineers revealed details about the company's upcoming 45nm processor roadmap, including plans for 12-core processors. "Don't be disappointed, AMD is making up for it," hints one engineer.

With the latest firmware release for the PlayStation 3, TweakTown have a look at DTS-HD Master Audio to see what all the fuss is about. With the delivery of the latest console firmware, version 2.30, owners whom have an amplifier capable of outputting PCM sound will benefit from improved sound with Blu-ray movies encoded in DTS HD Master Audio.

Extreme Tech look at why start-up takes so long with Windows Vista, they have included a guide how to optimise the operating system as well as removing programs you don't need. A nice guide for people that aren't familiar with the operating system.

AnandTech compare integrated graphics processors (IGP) from various chipset makers to see which is the most power efficient. Our tests today will concentrate on platform power requirements when playing back High Definition content and taking a leisurely flight around the Honolulu harbor with Flight Simulator X.

Grand Theft Childhood authors Lawrence Kutner and Cheryl Olson talk about their research and findings related to video game violence, and the direct link between games and adolescent problems. Thanks MYSRH for the link.

Bit-tech have an early look at MSI's P45 & nForce 780a motherboards. We've already had brief looks at what Cooler Master, Lian Li and Gigabyte have in the pipeline. Today it's time to look at two soon-to-be-released motherboards from MSI.

This week the Escapist presents the latest episode from Zero Punctuation where Yahtzee reviews "Condemned 2: Bloodshot". Yahtzee is a British-born, currently Australian-based writer and gamer, when he isn't talking very fast into a headset microphone he writes a column for PC Gamer.



Processors:
Intel Core 2 Quad Q9300 on Legit Reviews.
Intel Core 2 Quad Q9450 on Hardware Logic.

Motherboards:
Asus P5E3 Premium WIFI Ap@n LGA775 board on Bjorn3D.
Asus M3A32-MVP Deluxe/WiFi-AP AM2+ board on Digit-Life.

Storage:
Super Talent Pico 8 GB USB Drive on MetkuMods.
Vantec Hard Drive Dock on Pro-Clockers.

Video Cards:
Asus Geforce EN8800GT 1GB on TweakTown.
XFX Geforce 8800 GS XXX Alpha Dog on I4U.
PowerColor AX3650 512MB on Overclockers Online.

Power Supply:
Cooler Master Real Power Pro 850W on OCC.
Huntkey Titan 650W PSU on DriverHeaven.

Gaming:
Gran Turismo 5 Prologue (PS3) on GameSpot.
Mario Kart (Wii) on Trusted Reviews.
Pro Evolution Soccer 2008 (Wii) on GameSpot.
Assassin's Creed Tweak Guide (PC) on TweakGuides.

Misc:
Asus Eee PC 900 on Bit-Tech.
Microsoft Wireless Laser Desktop 7000 on I4U.
Logitech Z Cinema SRS USB Speakers on EverythingUSB.



Motherboards:
Asus P5E-VM HDMI LGA775 board on NeoSeeker.
Gigabyte GA-MA78GM-SH2 AM2+ board on OverclockersClub.
EVGA nForce 750i SLI FTW LGA775 board on Guru3D.
MSI P35 Platinum Combo LGA775 board on HardOCP.

Memory:
Corsair XMS2 DHX PC2-6400 4GB Kit on Overclock3D.
Crucial Ballistix Tracer Red DDR2-800 4GB on OCInside.
Cellshock DDR3 1866 MHz CL8-8-8 2 GB Kit on techPowerUp.

Cases:
Thermaltake Xaser VI VG4000BWS on BigBruin.
Lian Li V2010 Case on 3dGameMan. (Video Review)

Cooling:
Vizo Propeller II PCI Slot Fan on APH Networks.
Coolink Chipchilla Chipset Cooler on Hardware Canucks.

Displays:
Zalman TRIMON 22" 3D Monitor on TweakTown.

Storage:
Xporter 32GB USB memory stick on Fudzilla.
Thermaltake BlacX HDD Dock on APH Networks.

Video Cards:
Inno3D Geforce 9800GTX Overclock on CPU3D.
XFX 9800 GTX Black Edition on Fudzilla.

Power Supply:
Thermaltake ToughPower QFan 500W on DriverHeaven.

Misc:
Lenovo ThinkPad X300 Ultraportable on HotHardware.
Rock Xtreme 770 X9000-8800 gaming notebook on Bit-Tech.




Thursday Night (3 Comments) (link)
Thursday, 17-April-2008 23:16:26 (GMT +10) - by Agg


You've probably noticed Rezin and Digital_Monkey posting quite a bit of news lately, as well as some occasional reappearences from Cryogenic and aftahours. Thanks to all of them for keeping the news flowing!

NVIDIA and VIA are teaming up to counter Intel in the small'n'cheap market. Most would have written off VIA when thinking solely of its current C7-M processors. However, the upcoming Isaiah processor architecture promises performance that is comparable to or exceeds figures put up by Intel's current Celeron processors. Discussion here.

JimX meanwhile noticed some info about NVIDIA's GPU Physics engine. There was also a demonstration of cloth: A quad-core Intel Core 2 Extreme processor was working in 12 fps, while a GeForce 8800 GTS board resulted came in at 200 fps. Former Ageia employees did not compare it to Ageia's own PhysX card, but if we remember correctly, that demo ran at 150-180 fps on an Ageia card.

Vulcanayaz spotted an interesting fan test trick for 40GB PS3s. A video showing how you can clean your PS3 by using it's own fans. Note: This only works on the 40gb model, if you do this on any other model it will just make a beeping sound. Must test it on mine, although whenever I go near it, I seem to end up playing Burnout Paradise until 4am.

There's a new Google Earth Beta with some whizzo new features. The sunrise and sunset movies are also quite impressive. Just fly to a location you'd like to see and click the "sun" button in the toolbar. That will bring up a small timeline graphic and you can either hit play or drag the timeline slider to watch the day unfold.

There's been some talk of a schoolboy correcting NASA's workings and discovering a 1/450 chance of the asteroid Apophis hitting us. However, NASA have said he's wrong and it's still only about 1 in 45,000.

AirQ sent in this story about the boats that damaged internet cables to the middle east recently being held and the companies being fined for the damage they caused. According to a police report, during the storm, the Iraqi ship had placed the ship anchor under water. After the storm subsided, the ship's crew tried to remove the anchor which got stuck in the Internet cables. Since they failed to remove it, they left behind the anchor that damaged the Internet cables.

Speaking of ships, apparently new evidence points the finger at dodgy rivets causing the Titanic to be so severely damaged by the iceberg and hence sinking so rapidly. The builder's own archive, the two scientists say, harbours evidence of a deadly mix of low-quality rivets and lofty ambition as Harland & Wolff laboured to build the world's three biggest ships at once — the Titanic and its two sisters, Olympic and Britannic.

Here's a timewaster: Boxhead: The Zombie Wars, thanks Vulkanyaz!




Driving Speed 2 (0 Comments) (link)
Thursday, 17-April-2008 21:17:11 (GMT +10) - by Agg


Speaking of free racing games, Olle_34 spotted something new with a V8 / Bathurst focus to it. It's Driving Speed 2, a standalone free download: Driving Speed 2 is a free high quality racing game simulation for your PC. Choose from four high powered V8 muscle cars and race against up to 11 computer controlled opponents on two touring car circuits. This game has photo-realistic graphics, realistic car physics and performance, high quality sound and AI. Play against your friends over a LAN or internet with 8 player Multiplayer. Send your fastest lap records to the online world rankings where you can see your times against players from all around the world.

Grab it here on AusGamers or here on GameArena. Discussion here.




Trackmania Nations Forever (3 Comments) (link)
Thursday, 17-April-2008 18:06:24 (GMT +10) - by Agg


Fans of Trackmania Nations, the hugely popular free arcadey racing game from a couple of years or so ago, will be happy to hear there's a free sequel called Trackmania Nations Forever! TrackMania Nations Forever offers a new complete "Forever" version of the Stadium environment, a complete solo mode and 65 brand new, progressively difficult tracks. TrackMania Nations Forever will unite an even larger number of players thanks to its engaging multiplayer modes, innovative online functions and revolutionary interactivity between players.

You can grab the full game here (528MB) on AusGamers, and discussion is already underway here in the Games Forum.



Keeping with its monthly release schedule, AMD/ATI have released the Catalyst 8.4 software suite for Windows and Linux. It comes with the usual list of bug fixes and performance enhancements, including better support for the Folding@home GPU client. Discussion on Forum.

Driver Heaven have analysed both AMD's Avivo HD and Nvidia's Purevideo HD technologies. Here at Driver Heaven we have spent a considerable amount of time working through the various hurdles that stop most people from capturing images from HD-DVD and Blu-Ray and we are now ready to make the results available for everyone.

Game Planet benchmarked the latest 9-series cards from Nvidia, as well as other popular video cards in a GeForce 9-series shoot-out. We take a look at the top-performing video cards currently on the market, and discover which solution provides the best bang for your buck. The results may surprise you...

Earlier this week DFI had discovered the presence of fake DFI motherboards in the Indonesian market, but have found that it's spread to customers worldwide not just local. The two counterfeit DFI models "DFI MCP73V" and "DFI MCP68V" appeared to be rebadged versions of J&W Technology's JWT-IN7100-HD and JWT-N68PV motherboards.

PC Stats have released the third instalment of their beginners guide to Linux. In this third PCSTATS Beginner's Guide to the Linux operating system, we're going to explore an essential Linux skill; how to track down and add new software packages to your Linux installation.

Bit-Tech recently published an analysis of what was said during the recent Nvidia Financial Analyst's Day. The comments were strong and the gloves came right off during Huang's presentation of what he believes are the real facts about the future of the industry as it enters the visual computing era.



Motherboards:
Asus Rampage Formula on Trusted Reviews.
Asus Striker II Extreme on Club Overclocker.

Cases:
In Win B2 Stealth Bomber Case on HardwareLogic.

Cooling:
EK Supreme and Koolance CPU-340 on MadShrimps.
Vizo Mini Ninja Laptop Cooler on BCC Hardware.

Software:
Trials 2: Second Edition (PC) on TweakTown.
Sudden Strike 3: Arms for Victory (PC) on GameSpot.
BeleniX 0.7 OpenSolaris Desktop on Phoronix.

Storage:
Mapower MAP-KC31 eSATA & USB HDD on techPowerUp.
128GB SSD Performance and Battery Life on Anandtech.

Video Cards:
ATI FireGL V8600 1GB Workstation Graphics on HotHardware.
Gainward Geforce 9600GT 1024MB on FudZilla.

Power Supply:
Cooler Master Real Power Pro M700 PSU on OC3D.
Enermax MODU82+ 625w PSU on HardOCP.

Misc:
Asus Eee PC 900 on Trusted Reviews.
Cyber Snipa Stinger gaming mouse on XSReviews.
Samsung SGH-F700 Mobile on HardwareZone.



Processors:
Intel Xeon X3320 LGA775 on TechReport.
Intel Core 2 Duo T9500 45nm Mobile on RegHardware.

Cases:
Antec Mini P180 M-ATX Case on Bjorn3D.

Cooling:
Coolink SWiF 1202 Cooling Fan on Modders-Inc.

Storage:
LaCie and SimpleTech Dual Drives on Toms Hardware.
Super Talent 8Gb Micro Flash Drive on TweakNews.

Video Cards:
ASUS 9800 GTX 512MB Graphics Card on Virtual-Hideout.
ASUS EN9800 GTX 512MB Graphics Card on TweakTown.
ECS GeForce 8800 GT on Overclockers Club.
XFX GeForce 9800 GX2 1GB and Quad SLI on Elite Bastards.
MSI GeForce N9600GT 512M OC on HardOCP.

Power Supply:
Thermaltake Toughpower 1500w on Bit-Tech.
Gigabyte Odin Pro 1200w on Legion Hardware.

Misc:
Sanyo Xacti CG6 Digital Camcorder on OCIA.
Microsoft Bluetooth Mouse 5000 on Dreamware Computers.
HTC S730 Windows Mobile smartphone on RegHardware.



Looks like eBay's move to force users into using PayPal is getting the attention of the ACCC. The competition watchdog is examining whether eBay Australia breached trade practice laws by forcing its users on to PayPal. The policy, to come into effect on June 17, will mean all items must be paid for using PayPal, which eBay owns, or cash on delivery/pick-up. Discussion in the forum.

ExtremeTech examine the new Folding@Home GPU2 client, while having a chance to speak to Dr. Vijay Pande a professor at Stanford about the GPU client itself and how Folding@Home is implemented on different platforms. Remember, OCAU is Team 24!

Real World Technologies have a detailed insight into Intel's Future Processor (Nehalem) and System. It's quite an interesting read but may get a bit technical in some parts. Nehalem refines almost every aspect of the microprocessor, although the most substantial changes were to the system architecture and the memory hierarchy.

X-bit Labs asks the question, do we really need the Intel X48 Express chipset? Intel X48 based mainboards are already starting to sell in stores. Is the new chipset worth our attention or it is hardly that much different from the Intel X38? Our review dedicated to a new Gigabyte mainboard will help answer this question.

TechGage compare experiences between the Creative's EAX technology against ASUS' DS3D GX 2.0 solution, which is set to provide all the functionality of Creative's EAX Advanced HD 5.0 through the DirectSound engine itself, without the need for Creative hardware.

Hardware Zone compared one of the latest QX9770 quad core processors from Intel, sporting a 1600MHz front side bus. So now that we stand at the juncture where both the QX9770 and X48 products are imminent, what real benefits are there to the 1600MHz FSB bump? We explored the performance potential of a 1333MHz FSB back in 2006, and now, we're graduating to 1600MHz.

Gameplayer looks at what makes a games machine? It's a simple enough question, but the answer is something that has long eluded consensus. For some, a "games machine" is something made by Nintendo, or something with "PlayStation" or "Xbox" written on the packaging. For others, it's all about the amount of RAM, the CPU and the GPU.

Hybrid SLI, Hybrid Crossfire, What does it all mean? Hardware Secrets explains these new technologies including details of CrossFireX by AMD/ATI and 3-way SLI by nVidia. It's a good time to make a technical comparison between all incarnations of these two technologies, which have the same goal.



Processors:
Two AMD Opteron 2356 Quad-Core's on Phoronix.
Intel Q6600 vs. AMD Phenom X4 9850 on Legion Hardware.

Memory:
Corsair 4GB PC2-6400 DHX DDR2 Kit on Guru3D.
Patriot Viper PC3-14400 DDR3 Memory on RBMods.

Cooling:
Auras Fridge JES-988 Passive VGA Cooler on MadShrimps.
Scythe Zipang CPU cooler on XSReviews.
Themalright Ultima 90 CPU Cooler on TechwareLabs.

Gaming:
Worms: A Space Oddity (Wii) on DriverHeaven.
Europa Universalis: Rome (PC) on IGN.
Ikaruga (Xbox 360) on GameSpot.

Storage:
QNAP TS-409 Turbo NAS Storage on CPU3D.
Mitron DUP-35 HDD Selector on Overclockers Online.

Video Cards:
ASUS GeForce EN9600GT Top review on I4U.
Radeon HD3850 512MB OC Ruby Edition on HotHardware.
Foxconn GeForce 9600 GT OC review on I4U.
NVIDIA 3-Way SLI With GeForce 9800 GTX on LegitReviews.

Misc:
Logitech diNovo Mini Wireless Kit on ASE Labs.
OVC TC20 Earphones review on TechPowerUp.
ASUS U6S Laptop on Digital Trends.



Motherboards:
Gigabyte GA-P31-DS3L LGA775 board on TheTechLounge.
ASUS M3N-HT Deluxe/Mempipe AM2+ board on Hardware Secrets.

Cases:
Apevia X-QBOII Black Case on Overclockers Club.

Cooling:
Kingwin RVT-12025 HDT CPU Cooler on Benchmark Reviews.
Vizo Sleet Copper Ram Cooler on Techware Labs.

Displays:
NEC AccuSync LCD24WMCX 24" Monitor on Bit-Tech.
Alphacool LC Multifunction Display on BurnOutPC.
Samsung LN-T4081F LED Backlight LCD 40" on BFReviews.

Storage:
Apple Time Capsule 1TB review on Digital Trends.
Hitachi Deskstar 500GB SATA on ViperLair.

Video Cards:
Asus EN9600GT Silent Edition on SilentPC.
EVGA GeForce 8800 GT Akimbo SC on FiringSquad.
Gigabyte GeForce 9600 GT 512MB on HardwareZone.
Nvidia 9800GTX Vs Two Overclocked 9800's on ExtremeTech.

Network:
D-Link DGL-4500 Xtreme N Gaming Router on Techgage.
D-Link DGL-4500 Xtreme N Gaming Router on OzHardware.

Misc:
Canon Digital IXUS 970 IS on Trusted Reviews.
Cyber Acoustics CA-5001 5.1 Speakers on TweakTown.
Audioengine W1 Wireless Audio Adapter on MacWorld.
SteelSeries Ikari Laser Mouse on BCCHardware.
Verbatim Desktop Mouse Roundup on R&B.
Samsung R700 Notebook on Trusted Reviews.



It's been a while!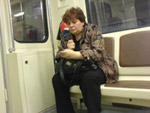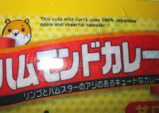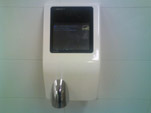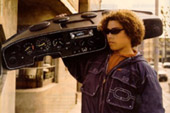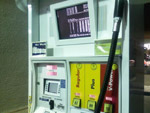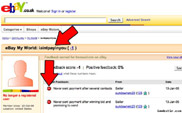 Processor:
AMD Phenom X4 9850 Black Edition on TechSpot.
Intel Core 2 Quad Q9450 on Overclockers Club.

Case:
Cooler Master Cosmos S Case on HardwareLogic.
In Win B2 Stealth Bomber Case on LegitReviews.

Cooling:
Coolink ChipChilla Chipset Cooler on TweakTown.
Thermaltake DuOrb CPU Cooler on OCIA.

Gaming:
Gran Turismo 5 Prologue review on Bit-Tech.
Ikaruga (Xbox Live) review on DriverHeaven.
Mario Cart (Wii) review on DriverHeaven.

Motherboard:
Gigabyte P45-DS5 LGA775 board on Bit-Tech.
MSI P7N 780i SLI Diamond LGA775 board on CPU3D.
ECS A780GM-A AMD 780G AM2+ board on Phoronix.

Storage:
ASUS DRW-2014 L1T DVD-RW on Virtual-Hideout.
Rosewill RX82-U HDD Enclosure on TechPowerUp.
Linksys NAS200 Storage System on X-bit Labs.

Video Cards:
HIS HD 3870 IceQ 3 Turbo on Bjorn3d.
Palit GeForce 9800GTX on Motherboards.
Sapphire Radeon HD3870 X2 1GB on BigBruin.

Power Supply:
Thermaltake Toughpower QFan 650W on ThinkComputers.

Misc:
Lenovo ThinkPad X300 notebook on HardwareZone.
Asus Eee PC 4G XP notebook on TechReport.
iFrogz Audiowrapz Sound Case on HardwareZone.
BodyGuardz iPod Protector Film on TechWareLabs.



The ABC's Good Game had an exciting night at the recently held IT Journalism Awards. We're proud to announce that Good Game took home 2 trophies from the IT Journo awards (the Lizzies), winning not only Best Multimedia Title but also the Gold Lizzie for Best Title! Episode 10 airs tonight on ABC2 at 9:00 p.m. and will be available on their site if you miss it.

HP have issued an advisory after viruses were found on the the 256MB and 1GB USB flash drives which can be used to configure their ProLiant servers. It is not known whether the malware got on the drives as part of a targeted attack against HP's products or if it was accidentally introduced due to problems on the manufacturer's side with infected machines. Thanks Iain.

Ultra Products are suing 22 power supply manufacturers claiming they have infringed their patent for modular power supplies. Ultra argues that since the other manufacturers were informed in 2006 and early 2007 (shortly after the patent was granted) they willfully infringed on Ultra's intellectual property. Thus, Ultra is seeking up to triple damages against the power supply manufacturers -- the maximum allowed by law.

Deputy Prime Minister and Minister for Education, Julia Gillard, has announced that the first $100 million-worth of computers will be delivered to schools with a ratio of one computer per eight students or less by June 30. "What we're trying to do is pick them up off a dreadful base and get them to one-to-two in this first emergency use of $100 million to fix the worst problems."

Gamepyre have reviewed Sins of a Solar Empire, the real-time strategy game from Stardock. Lately, there has been an overabundance of bad RTS games being released (at least in this reviewer's opinion), so the question is whether Stardock was able to create a new RTS worth playing.

Pro-Clockers have a mini roundup of 1800MHz DDR3 SDRAM kits. Pricing of these kits could be a more important factor when trying to figure which one to spend your money on. The prices of higher end DDR3 kits are fast dropping and we will see more than just overclockers and gamers jump the DDR2 ship and swim over to the DDR3 yacht.

Ars Technica look at whether Internet traffic growth is increasing or falling. A prominent strain of recent argument has claimed that the Internet is headed for an "exaflood" of traffic (which will soon be measured in exabytes), largely coming from the rise of online video, and that the ISPs and backbone providers are in danger of having their levees knocked down. … To get more context on the issue, I sat down with Andrew Odlyzko of the University of Minnesota, one of the top US experts on Internet traffic patterns.

Polaroid is to release a battery-powered printer which can be used with cameras (via a cable) and Bluetooth-enabled mobile phones. Inside, no cartridges or toner take up space. Instead, there is a computer chip, a 2-inch-long thermal printhead and a novel kind of paper embedded with microscopic layers of dye crystals that can create a multitude of colors when heated.



Some interesting things from the forums:











Storage:
Thermaltake BlacX HDD Dock on TechGage.
Seagate Barracuda 7200.11 1TB on SharkyExtreme.
Thermaltake BlacX HDD Dock on Hardware Canucks.

Video Cards:
Asus EAH3870 TOP 512MB on Hardware Canucks.
Twintech GeForce 8800GT 512MB on BenchZone.

Input Devices:
Saitek Cyborg Command Unit on TechGage.
Razer Lycosa Gaming Keyboard on Bit-Tech.
Thrustmaster RGT Force Feedback Pro on Benchmark Reviews.

Power Suppy:
Xigmatek NRP-HC1001 & NRP-HC1201 PSU's on AnandTech.

Memory:
Aeneon X-Tune DDR3 1333 MHz CL8 2GB Kit on TechPowerUp.

Digital Cameras:
Panasonic Lumix L10 DSLR Camera on I4U.
Sony alpha DSLR-A350 on Digital Trends.

Misc:
Shuttle's New KPC Review on TomsHardware.
AutumnWave OnAir USB HDTV-GT Tuner on TweakTown.
LapWorks Attache Laptop Desk on OCIA.
Canary Wireless Digital Hotspotter on I4U.
Philips GoGear Media Player on HardwareZone.
mStation 2.1 Stereo Orb on Overclockers Online.



Motherboard:
Asus Rampage Formula LGA775 board On T-Break.
Asus Striker II Formula LGA775 board On RBMods.
EVGA nForce 790i Ultra SLI LGA775 board On FiringSquad.
ECS AMD 780G AM2+ board On OCWorkbench.

Case:
NZXT Rogue SFF Gaming Case On BenchmarkReviews.
Asus P3-P5G33 Barebone Slim PC On SilentPC.
Lian-Li Armorsuit PC-P60 On TechPowerUp.

Power Supply:
SilverStone Olympia & FSP Everest PSU's On VR-Zone.
Enermax Pro82+ 625W On HardwareCanucks.
Enermax Liberty DXX 500W On Hardware Secrets

Video Cards:
PEAK Radeon HD 3850 & HD 3870 On InsideHW.
EVGA 9800 GTX SSC Edition On FudZilla.

Misc:
Aerocool GateWatch 2 On Techware Labs.
Sony VAIO VGN-TZ31MN On Trusted Reviews.
Toshiba Qosmio G45-AV690 On DigitalTrends.
Toshiba Gigashot A100FE On TrustedReviews.
4IPNET MSG100 Gateway On TechwareLabs.



Stanford and ATI have finally released a new GPU client for Folding@Home that lets ATI HD2xxx and HD3xxx video card users fold. The client is still in open beta so there may still be some bugs to iron out; Team OCAU (24) members are reporting good results. More information here, and discussion in the forum.

Legion Hardware take a look at Thermaltake's case, power and water solutions, enabled with Nvidia's ESA technology. The more we began to play with it the more it all made sense. The ability to monitor and adjust virtually everything gives the user a great deal of control over their system and this is certainly something that enthusiasts will appreciate.

The phoronix team are attending the Linux Foundation Collaboration Summit in Austin Texas. The second annual Linux Foundation Collaboration Summit kicked off yesterday with a variety of free software and Linux talks. The topics ranged from VIA announcing a new open-source driver strategy to pictures of MySQL executives burning their IPO prospectus information following their acquisition by Sun Microsystems.

TweakTown had a chance to sit down and interview Cyberlink, the makers of many products including the most well know package PowerDVD. We recently caught up with our friends at the happy and fun CyberLink HQ here in Taipei, Taiwan and asked them a range of questions addressing our concerns and also those of which we have seen posted in many audio visual forums around the world.

TweakTown have also compared the AMD 790X and Nvidia 780a chipsets to see which one is the best performer. Today we have the top chipsets from both AMD and NVIDIA, that being the AMD 790FX and the NVIDIA 780a. We will pit these two head-to-head; who has the best chipset? Which one is loaded with more features? We will soon find out.

Bit-Tech have been able to get the inside scoop from Lian-Li regarding ten new cases they are expecting to launch before June Lian Li has revealed that it will launch no less than ten different case designs between now and this year's Computex tradeshow in Taipei, Taiwan in June. The designs will cover many different markets, including mainstream, home theatre and high-end.

Digital Trends have released episode two of their PC/Video Game show, which explores the changing face of the gaming industry and popular trends. The latest instalment in the 10-episode PC and video game series also explores the changing face of gaming's audience, mobile/cell phone entertainment, global gaming communities and how the medium is bringing friends and families closer together.

Looks like another member of the AMD team has resigned, this time its Phil Hester AMD's Chief Technology Officer and a senior vice president. He is stepping down effective Friday to pursue other opportunities, a company spokesman said. AMD said Hester will not be replaced. More information here, and discussion in the forum.




Sunday Afternoon Reviews (0 Comments) (link)
Sunday, 13-April-2008 12:58:00 (GMT +10) - by Agg


Storage:
Super Talent Pico 8GB Ultra Small Flash Drive (video review) on 3DGameMan.
Thecus N5200 PRO on HWZone.
Seagate Momentus 5400.4 250GB 2.5" HDD on Tweaktown.
MITRON Duplus HDD Selector on MadShrimps.
Western Digital 500GB Caviar GP Hard Drive on TechARP.

Software:
Assassin's Creed PC game on DriverHeaven.
Conflict: Denied Ops PC game on BIOSMag.
Death or Glory PC game on DriverHeaven.
Sam and Max Season 2: Episode 5 on DriverHeaven.
CyberLink PowerDVD 8 decoder on Tweaktown.
Imperium Romanum PC game on DriverHeaven.

Video Cards:
The GeForce 9 Multi-GPU Extravaganza on TechReport.
ASUS EN9800GX2 Top on I4U.
GIGABYTE ATI Radeon HD 3870 512MB Crossfire on Virtual-Hideout.
XFX 9600GT XXX SLI on Bjorn3D.
ASUS EAH3870 TOP Overclocked Radeon HD3870 on BigBruin.
Inno3D GeForce 8800 GT iChill Edition on Guru3D.
Sapphire Radeon HD 3650 GDDR3 512MB on PCPerspective.
Leadtek Winfast PX9600GT on TBreak.
BFG GeForce 9800 GTX 512MB OCX on Guru3D.
PowerColor Radeon HD 3650 Xtreme Cooling on MVKTech.




Saturday Afternoon (3 Comments) (link)
Saturday, 12-April-2008 16:18:01 (GMT +10) - by Agg


Sunshine Coast folks expecting Express Post mail from Canberra or Sydney may be in for bad news, with a cargo plane crashing into the sea earlier this week. Sadly it seems the pilot has probably died in the crash. I don't even really think about what happens to a package after I drop it into the post box, but obviously lots of people are involved in whizzing things around the country and I guess we only notice when something goes wrong. Only customers who sent Express Post items from NSW or the ACT and who were concerned that it was lost should contact the Australia Post customer contact centre on 13 13 18.

Sniper spotted these cool LED building blocks. Unplugged, they just look like abstract shapes in white. Clip them together and connect them up, however, and you have a pretty incredible light show.

DriverHeaven have a mid-range graphics card roundup. The cards in the lineup today are: Zotac 9600 GT Amp! Edition, Gainward Bliss 9600 GT, Asus EN9600GT, XFX 9600 GT XXX, Palit 9600GT Sonic, Gainward 8800 GTS Golden Sample (Goes Like Hell), Zotac 8800 GT 1GB, Asus 3850 OC Gear. Which one is worth your money?

Justin sent in this article about Future Fibre Broadband on ArsTechnica. A new report (PDF) out from the Organization for Economic Cooperation and Development (OECD) suggests that your Future Self will need a 50Mbps download link in the next decade, and it surveys the worldwide race to get there that's raging between fiber to the home, VDSL, and DOCSIS 3.0 cable systems.

HotHardware report on some comments from NVIDIA's CEO at their recent Financial Analyst Day. The always outspoken Jen-Sun really went on the offensive and essentially dismissed CPU-GPU fusion and Intel's upcoming discreet graphics product (codenamed Larrabee). He also downplayed the erosion of NVIDIA's market share in the mobile segment and promoted the APX 2500 "system on a chip", CUDA, and other NVIDIA initiatives. Tech Report have their take on it also.

XbitLabs have a 120mm fan roundup. Today we are going to test 11 fan models from such respected manufacturers as GlacialTech, Cooler Master, Noctua, Scythe, SilverStone and Zalman that measure 120 x 25/32/38 mm. They also continue their 22" monitor roundup. We will discuss 12 models from such well-known manufacturers as Acer, ASUS, Hannstar, LG, NEC and Samsung.

YouGamers wonder what happened to 3DMark Vantage, it having been several months since the teaser screenies came out. It's worth noting that the YouGamers site seems to be very closely affiliated with, if not entirely run by, FutureMark, who of course make the 3DMark range.

IGN report on why GTA IV was edited for Australia. The story broke last week, much to the disappointment of fans around the country. The statement confirms that the game was edited before being submitted to the Classifications Board, and explains why it was "necessary".

Meanwhile, AusGamers finally heard back from the Australian Office of Film and Literature Classification (after nearly 2 years of waiting) as to why WoW did not need to be rated in Australia. In the wake of the most recent Grand Theft Auto rating shenanigans, I was reminded about a question I sent to the Australian Office of Film and Literature Classification (aka, the OFLC, aka, the Destroyer of All That Is Fun) back in 2005 - a question that I still hadn't received an answer to.




Saturday Afternoon Reviews (1 Comments) (link)
Saturday, 12-April-2008 15:17:01 (GMT +10) - by Agg


Motherboards:
ASUS Striker II NSE 790i SLI LGA775 board on ThinkComputers.
ECS A780GM-A AM2+ board on LegitReviews.
Asus M3A78-EMH HDMI AM2+ board on Techwarelabs.
MSI P6NGM-FD LGA775 board on Tweak.dk.
Gigabyte X48T-DQ6 X48 LGA775 board on APHNetworks.
Gigabyte GA-X48-DQ6 LGA775 board on CPU3D.
Gigabyte X38-DQ6 LGA775 board on OCClub.
ASUS Striker II Extreme on Anandtech.

CPUs:
Intel Core 2 Extreme QX9650 LGA775 board on OC3D.
AMD Phenom X4 9850, 9750 and 9550 AM2+ CPUs on Bit-Tech.
AMD Phenom X4 9000 Series AM2+ CPUs on HWZone.
AMD Phenom X4 9850 Black Edition AM2+ CPU on Guru3D.

Cooling:
Noctua NH-U12P CPU Cooler on Virtual-Hideout.
OCZ Vendetta 2 CPU cooler on OCClub.
North Q 3340WLA Extreme CPU cooler on DriverHeaven.
EK Water Blocks EK Supreme on TechPowerUp.
Asetek LCLC - Low Cost Liquid Cooling System on HotHardware.

Cases:
Thermaltake Xaser VI Full Tower on OCIA.
Thermaltake Mozart VC4001SNS on CPU3D.
NZXT Rogue on TechWareLabs.
Thermaltake Armor on AseLabs.
Antec 1200 on Hexus.

Power Supply:
Nesteq EECS 700 Watt Ultra Quiet (video review) on 3DGameMan.
BFG ES-800 on HWLogic.



A quick news post while the IS guys try and get the CM server back up and running :)

Speaking of downtime, TechwareLabs have had a bit of a rant during a power outage, coming up with an article entitled, What we hope the future holds. It's not very long, but I'm whipping this up during some downtime, so who am i to complain?

Linux users with ATi cards in their systems might be interested in the latest RadeonHD driver that has just been released. It's been a long time in the making, but the xf86-video-radeonhd 1.2 driver has just been pushed out the door. RadeonHD 1.2 is the first new release for this open-source ATI R500/600 driver since December of last year. The RadeonHD 1.2 driver includes support for new AMD graphics processors, 2D XAA/EXA acceleration, and other changes.

VRZone have dug up some information about nVidia's next generation of mobile graphics solutions. a GeForce 9800M GTS refresh codenamed NB9E-GT1 and a new GeForce 9800M GT codenamed NB9E-GS1 based on 55nm G94b architecture. Both GeForce 9800M GTS and 9800M GT have 1GB of GDDR3 memories onboard.

Yet more graphics stuff. PCPerspective have had a chat to Crytek's CEO about Rasterization and Ray Tracing. And the fact remains that pretty much everyone we talk to outside of Intel is confident that rasterization is going to have at least one more dedicated generation in gaming. That means that if Intel intends to compete in the graphics world in the next 2-3 years that it will have to take on NVIDIA and AMD/ATI on current-model GPU terms - rasterization, DirectX and OpenGL.

Just perfect for a Friday news post. Dan has received more letters, yay! In this edition: Batteries inside other batteries, amplifier power output, bogus water injection systems, magnetic traffic-light talismans, nonexistent solar cubes, and another couple of free-energy claims.

In case you're one of the select people who are totally oblivious to the advances of the humble boob tube, HardwareSecrets have written up an article just for you. From flat screen panels to new projection technology, there are so many options in the market that buying a new TV set could get complicated – and that's where we come in; after all our motto is "uncomplicating the complicated". Follow our tutorial as we open a trail into this jungle of acronyms.

Ugh, they've fixed it. Back to work...



A few people noticed that eBay Australia will be limiting the available payment options to either PayPal or COD when purchasing items. All items listed on eBay Australia must offer PayPal as a payment method by May 21, while payment methods such as direct deposit and money orders will be banned from June 17. More information here, and discussion in the forums here.

Hardware Secrets recently updated their nVidia chips comparison table which lists the basic technical specifications of each nVidia graphics chip available on the market. If you don't follow almost daily the video card market it is really complicated to understand the differences between the several different nVidia graphics chips available on the market today. To facilitate knowing and understanding the difference among these chips, we have compiled the following table.

This beginners guide from PCSTATS will assist you in making old software compatible with Vista. One of the most common gripes about Windows Vista even now, almost a year and a half after its release, is that it doesn't play nicely with a LOT of older software.

DiGiTaL_MoNkEY sent in the following news: DRAM module makers are getting ready to increase prices. DX9 versus DX10 performance in Crysis. A look at the new HP 2133 Mini-Note PC. Tom's Hardware questions whether fast RAM is really worth the increased cost. AMD announce eight OEM platforms available now which feature Quad-Core AMD Opteron processors. Thanks!

AMD have formally announced the availability of their B3 Barcelona processors (which resolves the TLB bug present in the B2 stepping). HP was mentioned as the first company to be offering B3 Barcelonas in its ProLiant G5 systems. AMD said that a total of eight OEM platforms using the processors are now available, but did not provide further information which systems these are. Thanks Genesis.

Here's a weird one. Apparently Universal are claiming that throwing a record label's promotional CD into the bin as well as trying to sell or give it away is an "unauthorised distribution." Universal argues strenuously that it never transferred ownership when it sent them out and that the discs are merely "licensed" to those who receive them. Each disc includes text that makes clear that "this CD is the property of the record company and is licensed to the intended recipient for personal use only."

From foxmulder881: One of the hot topics this year at RSA Conference '08 was the age old debate of Linux Security versus Microsoft Security. To many a people's surprise, it was declared a tie and representatives from both parties stating "We clearly learn from each other." Voice your oppinion in this thread.

An ongoing research project at the University of Washington has created a live map which tracks down "Internet black holes." The monitoring system, called Hubble, uses approximately 100 PlanetLab sites around the world to ping various IP prefixes in search of black holes. It uses a hybrid monitoring approach which conducts passive analysis on Border Gateway Protocol (BGP) feeds and launches targeted active probes when it detects potential problem areas.

This morning's timewaster is from Lee. "Random Defense is a slick new Tower Defense game featuring 10 different maps and loads of levels on your turrets."




Interesting Forum Threads (1 Comments) (link)
Thursday, 10-April-2008 22:27:57 (GMT +10) - by Agg


A quick snapshot of what's going on in the forums:

Why do we do this? Is it really worth it? in Overclocking & Hardware.
EVGA unleashes the nForce 750i SLI FTW motherboard..yes FTW in Overclocking & Hardware.
My HDT-S1283 review (sad ending) 56k warning in Overclocking & Hardware.
Intel rolls out "Atom" processors in Intel Hardware.
TopCoder.com - Online Coding Competitions in Graphics & Programming.
Paul Robertson - Kings of Power 4 Billion % in Graphics & Programming.
Mass formatting IDE drives in Storage & Backup.
G.Skill Unveils New Memory Named ''Pi'' DDR2 & DDR3! in Memory.
New toy... (56k warning) in Enterprise Computing.
General Adobe Lightroom Tips in Photography.
Pirates! PSP Game Review in Sony Consoles.
Bug Labs BUG "modular gadget" in Other Toys.
Not enough 'green energy' to meet carbon emission targets in Current Events.
Iron Musician - April Entries in Musicians.
So I painted my car with rollers, and it turned out awesome.... in Motoring.
KurzweilAI.net Weekly Newsletter in Science.
Some CERN/LHC photos in Science.
Want to do 1000 pushups in Sport, Fitness and Health.
Google Maps - How did they work this out? in The Pub.
In this thread we celebrate computing in the '90s in The Pub.



Graphics:
MSI N9800GTX-T2D512-OC (GeForce 9800 GTX) at HardwareZone
Sapphire HD3850-512MB at t-break
ASUS EN9800GTX 512MB at Techgage
Sapphire HD3870X2 at High Tech Reviews
NVIDIA QuadroFX 3700 512MB Workstation Graphics Card at HotHardware

Core PC Bits:
Crucial Ballistix Tracer Red PC2-6400 4GB Memory Kit at 3dGameMan
Intel Core 2 Duo E7200 Processor at Legit Reviews
ASUS P5E3 Premium/WiFi-AP at SharkyExtreme

Storage:
Western Digital 320GB Caviar SE16 WD3200AAKS at SilentPCReview
MTRON MOBI 64GB SATA Solid State Disk at TweakTown

Misc:
Logitech diNovo Mini Keyboard at Digital Trends
Samsung i550W Mobile Phone at HardwareZone
VSONIC R02-PRO Earphones at techPowerUp
Panasonic BL-C1A Network Camera at TechwareLabs
Saitek Cyborg Command Unit at TechwareLabs
HP 2133 Mini-Note PC at HardwareZone



Cases:
Sunbeamtech Silent Storm at Hardware Secrets
SilverStone KLO2 Kublai Series at Gamepyre
Cooler Master Cosmos S at OCC
Thermaltake M9 Mid Tower at Pro-Clockers
Ultra Stackables at Modders-Inc
Cooler Master Centurion 590 Mid-Tower at OCIA.net

Power:
Mushkin XP-800AP 800W at OCC
Silverstone Decathlon 1200W PSU at Driver Heaven
PC Power & Cooling Silencer 750 Quad at TweakPC.de

Cooling:
Arctic Cooling Freezer 7 Pro at Bjorn3D
Tuniq Sanctum Hard Drive Cooler at Techwarelabs
Rosewill Notebook Cooler RNA-7000W at OCC
Xigmatek HDT-S1283 CPU Cooler at XSReviews
OCZ Vendetta 2 HPT CPU Cooler OCZVEND2 at Benchmark Reviews
Thermaltake DuOrb CPU Cooler at Legit Reviews



mpot has posted some information on his blog about the health issues concerning the use of mercury in compact fluorescent lamps. With Australians being forced to switch from incandescent globes to compact fluorescent lamps (CFL), it's important to be aware of the fact that CFLs contain mercury. Breaking a CFL will release this mercury, and there are some significant health and safety issues associated with cleaning up this mercury, as well as disposing of CFLs.

Tech ARP have posted a guide on how to spot a genuine Intel boxed processor and avoid the counterfeit units. Unfortunately, some greedy retailers are repackaging and selling tray processors as the more expensive boxed retail processors. It has been reported that each set of fake packaging only costs US$0.43 while the cooler costs less than US$1.50. In total, it only costs these people less than US$2 to repackage the processors.

TTGamer have some news about Sony's soon to be released Dual Shock 3 control pad and a GTA IV PlayStation3 bundle.

Setia sent in this brief story about the world's smallest girl who is only 58cm tall. The teenager, who is the world's smallest girl according to the Indian Book of Records, has a form of dwarfism called achondroplasia. Now fully grown, she weighs just 11 lb.

XSReviews look at the numbers of enemies in FPS games in their first Game Theme Face-off. Is it better to have lots of weak enemies, or several tougher ones? How does this effect the game play and level design?

DiGiTaL MoNkEY noticed that Microsoft have released an update for the Xbox 360 HD DVD player which includes "compatibility improvements with certain titles" and "additional support for network features." Discussion in the forums here.

Racker Hacker have some tips for small companies on how to hire and fire a technical person. I'm doing this as a favor to the general community of people that aren't very technical, but they need to know some tips for ridding themselves of a technical person that is harming their business.

eWEEK is reporting that a hacker has found serious design weaknesses in Windows Server 2008 that could allow complete control of the OS. "[We found] from design issues that were not identified by Microsoft engineers during the Security Development Lifecycle, and allows accounts commonly used by Windows services—NETWORK SERVICE and LOCAL SERVICE—to bypass new Windows services protection mechanisms and elevate privileges, Cerrudo said.

Today's second timewaster is from Decker who describes SHIFT as a "very addictive mind bender."




Wednesday Afternoon Reviews (0 Comments) (link)
Wednesday, 9-April-2008 16:24:19 (GMT +10) - by Agg


Audio Visual:
Honeywell ARIUS 22" LCD Monitor on Aselabs.
Saitek Cyborg Gaming Headset on TechWareLabs.
Cowon Q5W Portable Media Player (60GB) on HWZone.
Canon Vixia HF10 HD Camcorder on Digitaltrends.
Apple TV 2.0 on Digitaltrends.
ASUS Xonar DX sound card on Tech-Report.
Sony Handycam HDR-SR12 Camcorder on HWZone.
AutumnWave OnAir Creator HDTV Tuner on OCIA.

Storage:
OCZ Rally 2 Turbo 4GB and 32GB USB flash drives on Guru3D.
ADATA C702 Classic 16GB Flash Drive on OCClub.
Thecus N1200 Single-Drive NAS on Techgage.
Cavalry 500GB External HD on Monster-Hardware.

Software:
Seven Kingdoms: Conquest PC game on DriverHeaven.
Nuance PDF Converter Professional 5 on BIOSMag.
StartSmart portion of Nero 8 on

Memory:
OCZ DDR2 PC2-8500 Reaper HPC 4GB Edition on Bjorn3D.
Kingston HyperX 1GB PC2-9600 DDR2 Memory Kit on BigBruin.
Kingston Hyper X PC3-13000 2GB Memory Kit on HWLogic.

Video Cards:
BFG GeForce 9800 GTX OCX on PCPerspective.
NVIDIA GeForce 9800 GTX Overclocked on Tweaktown.
BFG GeForce 9800 GTX 512MB OCX edition on Guru3D.
Diamond HD 3650 1024 MB DDR2 on TechPowerUp.
MSI N9600GT OC -T2D512 (Geforce 9600GT) on CPU3D.
Leadtek WinFast GeForce PX8800GT 256MB on ReviewLab.
Biostar GeForce 9600GT (V9603GT52) on OCOnline.
Palit 9800 GTX review and SLI testing on NeoSeeker.

Misc:
UGOBE Pleo Robotic Dinosaur on I4U.
USB Missile Launcher Series (Includes Webcam Missile Launcher) on EverythingUSB.
Lamptron Clearpuk case lighting on BurnOutPC.



A team in New Zealand are working on a 3D printer that can copy itself. It wants to make the machine available to anybody — including small communities in the developing world, as well as people in the developed world, says Olliver. Accordingly, the RepRap machine is distributed, at no cost, under the GNU (General Public Licence).

Benchmarkreviews have a CPU cooler roundup. So then after months of planning and preparation, we have worked to achieve the most complete source of test results possible, offering irrefutable test results gathered in a controlled environment. The purpose of this article is to document our findings and declare the best and top-rated CPU coolers available as of Q1 2008.

Brains spotted this cool magnetic viewing paper. This paper is so intriguing because it enables you to view the varying magnetic patterns of individual magnets.

Mr_insideout sent this story about SA Police who allegedly copied movie DVDs being let off with no penalty. Police sources have told The Advertiser an official investigation, which could lead to criminal charges, will not be conducted because of the large number of police officers involved in copying DVDs.

A Canadian university is showing off their nanoscale skills by carving logos onto human hair with a focused ion beam. When not tattooing hair, they'll use the FIB microscope to fabricate nanoscale devices.

XSReviews consider 5 PC games that deserve sequels. Age of Empires 2, Call of Duty 2, Red Alert 2, Half Life 2, the list of great video game sequels for the PC is almost endless. Why then, are so many franchises left to die at the side of the road, despite the first game having an original concept or a great fan base?

Sniper noticed this story about the security systems of millions of cars being cracked. The revelation caused consternation among the car makers. Volvo said it took security extremely seriously, but preferred not to comment further until its technical teams were able to look at the scientists' claims to establish whether they could be substantiated.

Dan wonders if new video cards are worth the bother. Nvidia's new 9-series graphics cards offer bold new frontiers of 3D video power - if you've got the money to build a three- or four-way SLI system. If one graphics card with one processor on it is more your speed, though, is there any reason to bother with a GeForce 9600 or 9800?

AMD will apparently cut 10 percent of its workforce, thanks fabricator. The announcement came as AMD warned its first-quarter earnings report due for release April 17 will show sales below expectations.

Snippets from AirQ: The smallest revolver ever. Hypercubes could be building blocks of nanocomputers. Hydrogen-powered plane takes off. Sweat ducts may act as giveaway antennas. 10 ways the Internet (as we know it) will die. 16-bit parallel processing in a molecular assembly. Killer stress burying bloggers?

Today's timewaster is Nanotube. It only uses the left and right arrow keys, but it gets tricky very quickly!




Tuesday Night Reviews (0 Comments) (link)
Tuesday, 8-April-2008 23:14:53 (GMT +10) - by Agg


Cooling:
7 Notebook Coolers Compared and Tested on MadShrimps.
Coolink GFXChilla on Mikhailtech.
GlacialTech Igloo 5750 Heatsink on Mikhailtech.
OCZ Vendetta Series CPU coolers on LegionHW.
Rosewill RCX-Z775-EX Intel CPU Cooler on ThinkComputers.
Cooler Master Hyper 212 CPU cooler on Ninjalane.
Titan Twin Turbo TTC-SCS88TZ VGA cooler on DriverHeaven.

Motherboard and CPU:
Intel Core 2 Duo E8500, E8400 and E8200 LGA775 CPUs on Bit-Tech.
AMD Phenom X4 B3 Stepping Analysed on Tweaktown.
AMD Phenom X4 9850 AM2+ CPU on LostCircuits.
Gigabyte GA-EX38-DS4 LGA775 board on Pro-Clockers.
Gigabyte GA-MA78GM-S2H AM2+ board on CPU3D.
MSI P35 Platinum Combo LGA775 board on Tweak.dk.
ASUS P5E3 Premium WiFi-AP @n LGA775 board on HWLogic.

Power Supply:
Apevia Warlock 900W on OCClub.
Corsair TX750 750W on ThinkComputers.
Logisys 550W Clear Acrylic on TechWareLabs.
NesteQ ASM 620W on RBMods.
OCZ EliteXStream 1000W on OC3D.

Portable:
ASUS Eee 8G PC 8GB SSD Notebook on BenchmarkReviews.
ASUS Eee PC 4G-X Windows XP Review on PCPerspective.
MIU Hybrid Dual Portable Computer on VIAArena.




Tuesday Afternoon Reviews (1 Comments) (link)
Tuesday, 8-April-2008 16:05:08 (GMT +10) - by Agg


Video Cards:
ASUS GeForce 9600GT 512MB on Tweaktown.
XFX GeForce 9600GT XXX Alpha Dog on Motherboards.org.
Gainward 9800 GTX 512MB on MadShrimps.
Gigabyte 9600 GT 512MB on Techgage.
MSI N9600GT-1GB on TBreak.
ATI Radeon 3870 on TechWareLabs.
XFX 9600 GT XXX Alpha Dog Edition 740M 512mb on OC3D.

Software:
Turning Point: Fall of Liberty PC game on I4U.
Corel WinDVD 9 Plus Blu-Ray on BIOSMag.

Input Etc:
Logitech diNovo Mini Bluetooth Thumb Keyboard on APHNetworks.
Razer Destructor Gaming Mat on OCIA.
Logitech diNovo Mini on Techgage.
Microsoft Bluetooth Notebook Mouse 5000 on Tweaknews.
Zalman FPSGun FG1000 Gaming Mouse on Virtual-Hideout.

Cases:
Lancool Metal Boned K7 on Bit-Tech.
Lian Li PC343 on OC3D.
NZXT Tempest on DriverHeaven.
In Win B2 Stealth Bomber on Tweaknews.



Some interesting things going on in the forums:










Tech ARP look at whether there were any performance improvements in the Crysis 1.2 patch. After all, the Crysis 1.2 patch is over 361MB in size. Tack on the Crysis 1.21 hotfix, that's a massive download of 398MB. Is the new patch worth the download?

From Junglist, one of the presenters on ABC's Good Game: Just letting you know that tonight's Good Game will contain reviews of Sins of a Solar Empire, Professor Layton and the Curious Village, and Gran Turismo 5: Prologue, as well as the story of a man who fought cancer with the help of gaming. Good Game airs Monday nights on ABC2 at 9 p.m., and late Friday nights after triple j tv on ABC1.

Sony BMG have apparently been caught using pirated software at their French office, thanks ipAlien. French company PointDev, which makes applications for Microsoft Windows, claims to have discovered pirated versions of its software installed on Sony BMG computers and is suing the label for €300,000 ($514,910). Discussion in the forums here.

AusGamers have posted an how-to article on using Internode's USENet service. The first in a series of articles about how to get the most out of your broadband ISP: learn how to take advantage of Internode's USENET server using free, open source software.

Techware Labs have posted a beginners guide to Linux. Today, we take a look at Linux and show you step by step how to try it out and see what the hype is about! We take you from selecting the distrobution to installation and configuration all in a step by step process that is easy to follow.

A new study of 292 online gamers has found that computer games make players less violent, and that people who play computer games obsessively display similar characteristics to those suffering from Asperger syndrome. "There were actually higher levels of relaxation before and after playing the game as opposed to experiencing anger, but this very much depended on personality type," said team leader Jane Barnett from Middlesex University. Thanks Murray.

Users of Google's Gmail may find this article from Ars Technica interesting. Over the past month, major anti-spam vendors have had to apply scrutiny to Gmail in a way they haven't had to before, and the result is reduced delivery performance and sometimes outright blocking of Gmail. Some messaging hosts are being instructed to reject SMTP connections from Google.

The Phoronix Test Suite has been updated to version 0.2 and includes a number of improvements, new benchmarking profiles, and other changes. The Phoronix Test Suite is the most comprehensive testing and benchmarking platform available for Linux and is designed to carry out qualitative and quantitative benchmarks in a clean, reproducible, and easy-to-use manner.




Monday Afternoon (3 Comments) (link)
Monday, 7-April-2008 17:25:40 (GMT +10) - by Agg


These first few stories are from AirQ: There's a "stay of execution" for WinXP in emerging markets, which may affect everywhere else. Speculation continues to swirl as to when and whether Microsoft will extend the June 30, 2008, cut-off date on which many PC makers will be expected to cease bundling Windows XP with new PCs.

Will a former Google exec save the music industry? For example, there's a set of data that shows that file sharing is actually good for artists. Not bad for artists. So maybe we shouldn't be stopping it all the time.

IBM is apparently going to host its own private Second Life regions. This will enable the company to have sensitive discussions and disclose proprietary information without having the data pass through the servers of privately held Linden Lab.

These remaining stories are from Digital_Monkey: The domain pizza.com has sold for $2.6M. Chris Clark registered the name pizza.com in 1994 for just $20, and continued to pay the annual registration fee until January of this year, when he heard the domain name vodka.com had gone for a massive $3 million, and decided he wanted a slice of the pie.

This machine-translated article is a little tricky to read, but it's about a technology that lets your CPU do GPU work. The graphics card is too weak? Then let the processor render times. With the "Swift shader" is the CPU to the GPU.

Speedo's slick new high-tech swimsuit is coming under scrutiny as possibly giving an unfair advantage. Officials from the International Swimming Federation (FINA, the sport's governing body), want to speak with Speedo next week. With the Olympics looming you can expect the terms 'unfair advantage' and 'performance enhancing' to show up on the agenda.

ExtremeTech have a 32-bit vs 64-bit Vista shootout. Testing 64-bit performance is still a somewhat dicey proposition. Major benchmarks are either lacking, or don't work properly.

Quake 3 has apparently been ported to the iPhone. Best of all? It uses the accelerometer instead of the insuckerometer AKA pressing onscreen buttons.

Microsoft seems to be becoming more aggressive about taking over Yahoo. Microsoft's open letter to Yahoo's board of directors follows reports that talks between the two companies are in a dead end and Yahoo's board has still not officially authorized executives to engage in acquisition negotiations.




Monday Afternoon Reviews (0 Comments) (link)
Monday, 7-April-2008 13:18:50 (GMT +10) - by Agg


Storage:
Corsair Voyager 32GB flash drive on TBreak.
Tagan Icy Box NAS4220 Server (video review) on 3DGameMan.
Corsair 4GB Padlock flash drive on ExtremeMHz.

Cooling:
Nexus HXR-5500 Memory Heat Pipe Cooler on BurnoutPC.
Xigmatek HDT-SD964 CPU Cooler on CPU3D.
Xigmatech Red Scorpion CPU Cooler on RBMods.

Audio Visual:
Razer Piranha Communicator headset on OCIA.
Maximo iMetal Isolation Headset for iPhone on TrustedReviews.
Razer Piranha Gaming Headset on Phoronix.
JVC DLA-HD100 HD DLP Projector on TrustedReviews.
Marantz Cinemarium ES7001 Soundbar on TrustedReviews.
Audio-Technica ATH-ANC3 headphones on DigitalTrends.
Samsung CLP-610ND Printer on OCOnline.

Power Supply:
Nesteq EECS 700W on XSReviews.
OCZ StealthXStream 600W on HWSecrets.
Enermax MODU82+ 625W on HWZone.




Sunday Afternoon (9 Comments) (link)
Sunday, 6-April-2008 16:16:22 (GMT +10) - by Agg


So, last night we actually had the real daylight savings change which confused a few people last weekend. As usual you may have to fiddle with your UserCP settings to get the correct time displayed. For me in NSW I'm using GMT+10 and "Automatically detect DST settings".

It seems that certain laser pointers will be banned, presumably the fairly popular green ones, after some have been pointed at aircraft on approach to Sydney Airport. He said a five-point plan had been agreed to restrict the sale and importation of some laser pointers through uniform national laws, provide training for pilots on risk avoidance and develop an education campaign. Discussion here.

YYK spotted this fairly neat Google Maps powered train station crime guide on SMH. The full story is here. The five locations with the highest number of bashings were Sydney's City Circle stops, Blacktown, Campbelltown, Parramatta and Penrith stations.

Phoronix have released a Linux benchmarking suite, while TechARP checked out a x264 HD Benchmark. The new x264 HD Benchmark ups the ante by using a new 720p24 high-definition video clip. Therefore, it will be a great test of the processor's ability to encode HD quality video streams.

Callan spotted some extensible third-party firmware for Canon cameras - sadly, it doesn't seem to cover the EOS DSLR series. Still, interesting stuff. CHDK does not replace the existing firmware on your Canon, so the process is completely reversible. The existing firmware stays intact, while the CHDK software is loaded on demand from an SD card.

XbitLabs have a high-end video shootout. Will ATI 3-way CrossFireX platform be able to compete successfully against Nvidia GeForce 9800 GX2? We are going to answer this question in our today's review!

MadShrimps do a little Xeon X3320 overclocking. The Xeon X3320 is the server version of the desktop Q9300 Quad Core processor, the new 45nm process makes this a cool running CPU. In this quick overclocking test we see if the X3320 which comes with stock 2.5Ghz clocks is any good at overclocking.

Tech Report wonder about the performance of Vista SP1. How does Service Pack 1 affect Windows Vista's day-to-day performance in common desktop applications and games? We've run a host of benchmarks in order to find out. Read on to see what we discovered.

ZDNet reckon Firefox 3.0 Beta 5 is the fastest browser yet, thanks AirQ. Over the past few weeks I've carried out a number of browser benchmark tests using the SunSpider JavaScript benchmark and I've now added Firefox 3.0 Beta 5 to the lineup.




Friday Night Reviews #2 (0 Comments) (link)
Friday, 4-April-2008 23:26:12 (GMT +10) - by Agg


Video Cards:
Diamond Radeon HD 3870 1GB with 512-bit bus on NordicHW.
Asus EN9800 GTX on OCClub.
XFX GeForce 9800GTX on Motherboards.org.
EVGA e-GeForce 9800GTX 512MB on GamePyre.
ASUS GeForce 8800GS TOP 384MB on Tweaktown.

Cooling:
APACK ZEROtherm CPU Coolers Roundup on XbitLabs.
Mega 9-way VGA Cooler Roundup on Tweaktown.
Xigmatek XP-S964 & HDT-S1283 Direct Touch Heatpipe Cooler on Metku.
Kingwin Heat-Pipe Direct Touch CPU Coolers on Virtual-Hideout.
Noctua NF-B9 92mm Case Fan on RBMods.
Coolit Freezone Elite/Pure CPU Coolers on DriverHeaven.
OrigenAE C10 Low Profile CPU Cooler on TechPowerUp.
CoolIT Systems Pure CPU Cooler on LegitReviews.

Cases:
CSX Wraith Tower on OCIA.
Cooler Master CM690 on ViperLair.
In Win B2 Stealth Bomber on Hi-TechReviews.
Thermaltake M9 on HWSecrets.
SilverStone KLO2 Kublai Series on Motherboards.org.
Apevia X-Supra G Type on HWLogic.
Cooler Maste Cosmos S on TechWareLabs.

Input Etc:
Razer Tarantula Gaming Keyboard on TKArena.
Logitech diNovo Mini Keyboard on I4U.
Logitech Cordless MediaBoard Pro Keyboard for PS3 & PC on LegitReviews.

Power Supply:
Cooler Master Real Power Pro 1000W on BigBruin.
PC Power & Cooling Silencer 610W on TCMagazine.
Tagan BZ900 900W on OCOnline.
Apevia Warlock 750W on Pro-Clockers.
BFG Tech ES-800W on PCPerspective.
Logisys 650W on TechWareLabs.

Misc:
Eye-Fi Wireless Memory Card on ConnectReviews, thanks mysrh.
ASUS WL-520gU Wireless Router on Techgage.
Sony VAIO VGN-AR61ZU notebook on TrustedReviews.




Friday Night Reviews (0 Comments) (link)
Friday, 4-April-2008 22:26:27 (GMT +10) - by Agg


Storage:
2GB Mini USB Flash Drive Roundup on XbitLabs.
EagleTech I-Series JBOD Enclosure on Pro-Clockers.
Maxtor Shared Storage II 1TB NAS network storage on Techgage.
Honeywell 80 GB SecuraDrive Portable Drive on Bjorn3D.
Hitachi Travelstar 5K250 2.5" Hard Drive on Tweaktown.

Motherboard & CPU:
ASUS P5K Pro Intel P35 LGA775 board on ThinkComputers.
AMD Phenom 9850 X4 Black Edition AM2+ CPU on Motherboards.org.
ECS GF7100PVT-M GeForce 7100 mATX LGA775 board on BigBruin.
Intel Core 2 Quad Q9550/Q9450 LGA775 CPU on HWZone.
ASUS Striker II Extreme nForce 790i Ultra SLI LGA775 board on OCWorkbench.
Sapphire PI-AM2RS780G AM2+ board on TrustedReviews.
AMD 780G & Athlon X2 4850e (ECS A780GM-A) AM2+ board and CPU on Guru3D.
ASUS M3A78-EMH HDMI AM2+ board on HotHardware.
XFX 790i Ultra LGA775 board on I4U.

Audio Visual:
Popcorn Hour A-100 Network Media Tank on DigitalReviews.
Creative Aurvana Live headphones on DigitalTrends.

Memory:
US Modular Cold Fusion DDR2-800 2x1GB on TheTechLounge.
Crucial Ballistix Tracer 2Gig PC2-8500 1066Mhz DDR2 on Tweaknews.
OCZ PC3-10666 ReaperX 4GB (video review) on 3DGameMan.
Adata DDR2-800 X-Series Overclocking Memory on CPU3D.




Thursday Afternoon Reviews (2 Comments) (link)
Thursday, 3-April-2008 18:00:16 (GMT +10) - by Agg


Prebuilt and Portable:
HP Pavilion Elite m9200t PC on DigitalTrends.
Asus Eee PC 4G-X, Windows XP Unboxing Preview on HotHardware.
Sony VAIO VGN-NR21Z/T 15.4in Notebook on TrustedReviews.
Gateway FX540XT gaming PC on Digitaltrends.
Acer Aspire Gemstone Blue laptop on TrustedReviews.
MSI GX600 Performance Laptop on MadShrimps.

Cases:
SilverStone KL02B-W on OCOnline.
Coolermaster Centurion 590 on CPU3D.
Cooler Master COSMOS S on HotHardware.
Silverstone GD02 HTPC Case on OCIA.
Sunbeam 9-Bay Acrylic Case on OCCafe.
Sunbeamtech Acrylic HTPC Case on Mikhailtech.
Ultra M998 Chassis on Driverheaven.
Antec NSK4480 on HWSecrets.
In Win B2 Stealth Bomber on OCClub.
Apevia X-QBOII Micro-ATX on OCIA.

Audio / Visual:
Jabra Enterprise Multiuse Bluetooth Headset and Hub Bundle on DigitalReviews.
Samsung DVD-SR150M DVD Recorder on TrustedReviews.
Myka Digital TV Appliance on DigitalTrends.
Canon Selphy ES2 Photo Printer on HWZone.
Epson Stylus DX7400 printer on BIOSMag.
Head-Direct RE2 Earphones on TechPowerUp.
Yamaha DVD-S661 DVD Player on TrustedReviews.
Samsung Syncmaster 743B 17-inch LCD Display on PCStats.




Thursday Midday (7 Comments) (link)
Thursday, 3-April-2008 12:41:59 (GMT +10) - by Agg


Forum-goer dirtyd is having an interview with AMD soon, so feel free to suggest questions in that thread.

Intel have unveiled their Atom and Centrino Atom platform at IDF. Coverage on HWZone, Tech-Report, HotHardware and PCPerspective.

Muv spotted that the Australian Government has cancelled the OPEL contract for regional broadband. The contract was awarded in June last year by the Coalition government, and consisted of $958M in funding to help build a new regional broadband network. But the plan has been in doubt since the Labor government was elected.

Tweaktown have a 9-way VGA cooler roundup. Today we are going to look at nine of the best aftermarket VGA coolers that will cool the hottest video cards ever produced. If you are looking for a solution to get a higher 3DMark score or just want to quiet down a home theater, there is a product in this article for you!

Today's timewaster is Untangle 1.2, from Matt.

Interesting Forum Threads:
Case for Storage Server in Storage & Backup.
ACM International Collegiate Programming Contest - World Finals '08 in Graphics & Programming.
What's the scariest game you've played? in Games.
Official Projector Owner's Thread - Post What you own here! in Audio Visual.
System Good for running Server & VMs in Enterprise Computing.
Archiving / Storage solutions in Photography.
Earth Hour Pics in Photography.
Interview with Xbox Product Marketing Manager Jeremy Hinton in Microsoft Consoles.
Gran Turismo 5 Prologue in Sony Consoles.
Marine Tank 36x18x18 Journal in Pets & Animals.
How are we ever going to find life on other planets? in Science.
BHP's Olympic Dam mine will need half SA's electricity in Current Events.
Food porn thread in Geek Food.
2008 Australian International Beer Awards in Geek Grog.
Scion Hako - easily the most ugly car? in Motoring.
Inner city Melbournians - Heads up... in The Pub.
Pointing laserbeams in The Pub.
Create your own album covers in The Pub.




Thursday Morning Reviews (0 Comments) (link)
Thursday, 3-April-2008 04:19:52 (GMT +10) - by Rezin


Audio / Visual:
Toshiba 20W330DB 20" LCD TV on TrustedReviews
LG 50PG6000 50" plasma TV on TrustedReviews
ASUS PG221 22" widescreen LCD monitor on ThinkComputers
Sony Bravia SXRD VPL-VW200 projector on TrustedReviews
Sony Walkman NWZ-A829 on TrustedReviews

Mobile Phones:
Skullcandy Full Metal Jacket headset for Apple iPhone and Blackberry Curve on Legit Reviews
i-mate Ultimate 8150 Smartphone on TweakTown
HP iPAQ 614c Business Navigator on TrustedReviews

Input:
Razer Lycosa programmable gaming keyboard on ExtremeMhz
SteelSeries Ikari Laser mouse on Techgage
Zalman FPSGUN FG-1000 ergenomic gun style gaming mouse on Digit-Life.com (more photos here)
Logitech Cordless Desktop MX 5500 Revolution on Red&Blackness Mods

Storage:
Thermaltake BlacX SATA HDD USB docking station on PCSTATS
Thermaltake BlacX SATA HDD USB docking station on 3DXtreme
Icy Box IB-NAS4220-B NAS enclosure on Techware Labs
Eagle Tech I-Series dual SATA HDD USB enclosure on Madshrimps
Rosewill RX81-MP-SC external 3.5" SATA enclosure on EXTREME Overclocking
Kingston DataTraveler 400 2GB flash drive on ThinkComputers




Photography Gallery (0 Comments) (link)
Wednesday, 2-April-2008 18:07:11 (GMT +10) - by Agg


Some interesting photos from our Photography Gallery forum:
















Wednesday Afternoon Reviews (0 Comments) (link)
Wednesday, 2-April-2008 17:10:46 (GMT +10) - by Agg


Video Cards:
Nvidia GeForce 9800 GTX 512MB on Bit-Tech.
Asus 9800 GTX 512MB EN9800GTX on OC3D.
NVIDIA GeForce 9800 GTX 512MB on HWZone.
Sapphire Radeon HD 3650 OC Edition on ThinkComputers.
ASUS EN8800GTS TOP 512MB on Techgage.
ATI HD 2400 XT 256MB on TheTechLounge.
Gainward Bliss 8800 GTS 1024MB TV DD GS GLH on XbitLabs.
Sapphire HD 3870 TOXIC Edition on Modders-Inc.
Asus EN9600GT (NVIDIA 9600GT) TOP 512MB on APHNetworks.

Motherboards:
Foxconn DigitaLife X38A LGA775 board on XbitLabs.
ECS A780GM-A AM2 board on OCClub.
GIGABYTE X48T-DQ6 DDR3 LGA775 board on Tweaktown.
ECS A780GM-A BLACK AM2 board on TBreak.

Power Supply:
Nesteq ECS 7001 700W on OCIA.
Tuniq Ensemble ENS-1200W-BK 1200W on Tweaktown.




Wednesday Afternoon (7 Comments) (link)
Wednesday, 2-April-2008 13:28:40 (GMT +10) - by Agg


IGN consider the Australian R 18+ game debate. We look at the history of, and latest developments in, the debate over an R 18+ rating for videogames down under.

TechWareLabs have taken a look at RAID and Gaming Performance. Does using a Raid array benefit FPS, game loading, and level loading? We attempt to answerthese questions and put them into the perspective of price vs performance under a single drive, two drive, and four drive scenarios.

Some snippets from AirQ: The latest phishing tactics. A legal battle over a Warcraft bot. A GPS that spots traffic trouble by talking to its friends.

Dan has more letters: Deadly kitchen renovations, headphone impedance, clock voltage conversion, USB-rechargeable batteries, and musical sparks. He also says we should save the WiFi wilderness. I speak, of course, of the unsecured wireless network access point. We all need to do our part to help these fragile creatures to survive.

From the juz, who reckons "9800GX2 Quad SLI is a Crysis Killer": Here is a video on Youtube of a guy called Maxishine running Crysis at full detail @ 1900x1200 Resolution and getting 50fps. Here is his website (which is down at the time of this message). Okely dokely then.

There's a new episode of ABC's Good Game available to view on their website, if you missed it on TV.

From Andrew, if your Optus Cable has been unreliable: Thought some OCAU readers who are having the problem but haven't found the reasons may be able to benefit. This article contains information about the on-going international connectivity problems affecting Optus Cable users, especially those in South East Melbourne. The issue was first reported on 31/01/2008, and is still occurring as of 31/03/2008. During the outages, which can last anywhere from 10 minutes to more than 7 hours, international destinations are unreachable, but domestic locations can still be accessed as normal. Despite the ongoing and regular troubles with the service it is yet to be shown on the Optus Service Status page. Link to logs of the problem. Online discussions here and here.

CDFreaks have a community Q&A with Hitachi. Hitachi has a heritage of bringing new innovations to the camcorder market, many people don't know Hitachi invented the worlds first hard disk camcorder in 1999, the worlds first DVD camcorder in 2001, the worlds first Hybrid HDD+DVD camcorders in 2006 and last summer Hitachi launched the worlds first Blu-ray Disc Camcorders.

Intel's Developer Forum Spring 2008 kicks off soon, with some coverage on HWZone and T-Break.

CPU3D are lapping heatsinks. Still pretty much the same technique as in my article from 1999. God I'm old.



Nikoy has found this Give Me Your Organs site from Medicare and wants to share it. It lets you sign up for the Australian Organ Donor Register online.

There's a thread in The Pub if you would like to discuss it more.




NVIDIA GeForce 9800 GTX (6 Comments) (link)
Wednesday, 2-April-2008 04:07:47 (GMT +10) - by Agg


NVIDIA have unveiled their GeForce 9800 GTX video card. The NVIDIA® GeForce® 9800 GTX-based graphics card raises the performance bar. With 128 cores, it sets a new standard for price and performance by offering everyone extreme HD gaming and a first-class entertainment experience.

There's a couple of reviews in the previous post, but coverage on NeoSeeker, Guru3D, Legit Reviews, HotHardware, OC3D, OCClub (and here), DriverHeaven, NordicHW, Bjorn3D, TechPowerUp, BenchmarkReviews, I4U (and here) and TechSpot.

Discussion thread here, thanks Digital_monkey.




Tuesday Afternoon Reviews (1 Comments) (link)
Tuesday, 1-April-2008 13:49:57 (GMT +10) - by Agg


Cooling:
Tuniq Sanctum HDD Cooler on Pro-Clockers.
NHP-2200 Northbridge Cooler on BurnOutPC.
NorthQ NQ-3580 Siberian Tiger Water Cooler on Tweak.dk.
Cooler Master Aquagate Max vs Thermaltake Bigwater 760i watercooling kits on Hi-TechReviews.

Video Cards:
NVIDIA GeForce 9800GTX in Tri SLI Tested on Tweaktown.
NVIDIA GeForce 9800GTX on LegionHW.
Albatron GeForce 9600GT-512X on Tweaktown.
HIS & Jetway HD3870X2 Compared and Tested on MadShrimps.
PowerColor HD 3450 on OCClub.
ASUS EN9600GT TOP 512MB on Techgage.
NVIDIA GeForce 9600 GT on TechARP.
ATI Radeon HD3450 on TechWareLabs.

Storage & Memory:
Seagate FreeAgent Pro 750GB External Hard Drive on ThinkComputers.
Crucial Ballistix 2x1GB PC3-12800 Memory Kit on Virtual-Hideout.
Thermaltake's BlacX hard drive docking station on TechReport.
Mushkin Redline XP2-8000 4GB Memory Kit on HWLogic.
OCZ Rally 2 Turbo 4GB on Phoronix.
Corsair XMS2 DHX 4GB PC2-6400 on Aselabs.
US Modular Cold Fusion DDR2-800 2x1GB Memory Kit on TheTechLounge.




New Major Sponsor: Apple Computer (104 Comments) (link)
Tuesday, 1-April-2008 00:14:43 (GMT +10) - by Agg


As you're probably aware I recently made "the switch" from PC to Apple and haven't looked back. At a recent exhibition I got talking to a contact from Apple and things kinda snowballed from there. So as of today I'm very happy to welcome Apple Computer as a new Major Sponsor of OCAU! We've seen a lot of our readers make the switch from PC to Apple and it just seemed a natural evolution of OCAU to partner with Apple more completely.

So, expect to see more Apple branding around OCAU soon. This is an exciting new direction and I hope you're as thrilled about it as I am. :) There's more info about the "iOCAU deal" here.

edit: APRIL FOOLS! :) Hehe, pretty obvious one this year. So no, Apple have no association with OCAU, although I'm sure they're lovely people and won't sue us for using their name in vain, ahem. And no, I haven't really made "the switch", I don't even own an iPod! Check this page for previous OCAU April Fools jokes.



---
Advertisement:


All original content copyright James Rolfe.
All rights reserved. No reproduction allowed without written permission.
Interested in advertising on OCAU? Contact us for info.