Advertisement:

---
OCAU News
GaryJ's Greatest Shave (2 Comments) (link)
Tuesday, 5-March-2013 15:17:54 (GMT +10) - by Agg


Long-time OCAU member and IRC bot GaryJ is taking part in the "World's Greatest Shave" for the Leukaemia Foundation:

I'm taking part in this years Worlds Greatest Shave for one very simple reason. I have quite a bit of hair, and people are willing to donate money to a good cause if I shave it off. It took a few days for me to make the decision but it came down to the fact that my hair will grow back. Those people that lose a loved one to blood cancer will never be able to get them back. By getting behind this cause and donating we can hopefully prevent this in the future.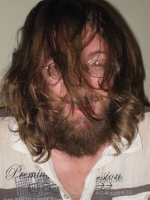 click for the thread!



The direct link for donations is here.




Return to OCAU's News Page
---
Advertisement:



All original content copyright James Rolfe. All rights reserved. No reproduction allowed without written permission.

Advertisement: