OCAU News
ABIT Siluro GF4 Ti4200 OTES (0 Comments) (link)
Thursday, 31-October-2002 11:16:20 (GMT +10) - by Agg


Another review from Chainbolt! This time, he checks out ABIT's Siluro GF4 Ti4200 OTES video card. A GF4 Ti4200 is hardly big news these days, but this one scores geek points because of the effort that ABIT put into cooling it..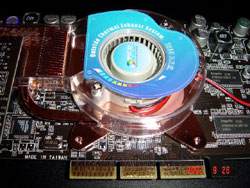 Return to OCAU's News Page

All original content copyright James Rolfe. All rights reserved. No reproduction allowed without written permission.