Advertisement:

---
OCAU News

If you've seen some instructions for unlocking backwards compatability for your Xbox One - don't do it! There's just one hitch: Actually following the directions will totally destroy your new toy. You know. The one that retails anywhere from $500 to $900. More info here.

Intel have a 15-core server CPU on the way. Intel confirmed Thursday that it will release a 15-core server chip code-named Ivytown, which will be based on the Ivy Bridge architecture. Intel until now had topped off at 12 cores with the Xeon E5 v2 chips that shipped in the third quarter of this year.

TheAge have a fairly dramatic-sounding article about Telstra vacuuming up data. Australia's leading telecommunications company, Telstra, has installed highly advanced surveillance systems to "vacuum" the telephone calls, texts, social media messages and internet metadata of millions of Australians so that information can be filtered and given to intelligence and law enforcement agencies.

A couple of people sent in this demo video of the Snowdrop Engine used in Tom Clancy's The Division - claimed to be the most detailed video game ever. There's a little more info here. The Division is an online experience, where players team up to survive in a ravaged America, both in the game and through the companion app. The game is slated for PS3, PS4, Xbox 360, and Xbox One.

Bit of a quiet morning, so here's some photos from Timbot, showing how not to open one of those annoying sealed boxes!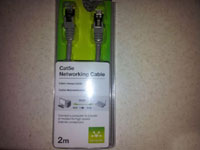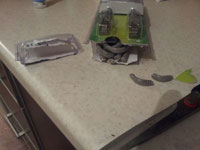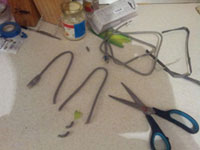 Return to OCAU's News Page
---
Advertisement:



All original content copyright James Rolfe. All rights reserved. No reproduction allowed without written permission.

Advertisement: