OCAU News

Ok, I literally just flew back in from Japan and have a zillion things to get sorted, so as a cheating easy post here's a flashback to the first ever Misc Pics post, from 16 Dec 2006:













and the second-ever Misc Pics post, from 18 Jan 2007: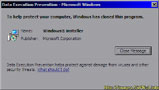 I might do a proper Misc Pics post early next week once I've, you know, washed all my undies and unpacked all the RC cars and novelty kitkats I bought..




Return to OCAU's News Page

All original content copyright James Rolfe. All rights reserved. No reproduction allowed without written permission.