OCAU News
Win a Rapoo Gaming Mouse & Keyboard! (1 Comments) (link)
Sunday, 18-January-2015 12:14:04 (GMT +10) - by Agg


OCAU Major Sponsor Scorptec have a new contest, where you can win a Rapoo V700 Mechanical Gaming Keyboard PLUS a V900 Gaming Mouse. It's pretty easy to enter, so check it out: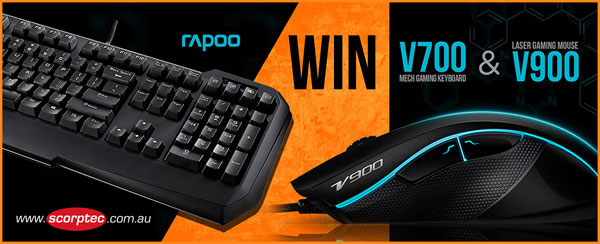 Return to OCAU's News Page

All original content copyright James Rolfe. All rights reserved. No reproduction allowed without written permission.