OCAU News

Well, it's that time of year again when Agg turns a little older, a little wiser, a little more shouty and pointy... and this year is an important one: the big 40!

Happy birthday, Aggster, hope you're having an awesome birthday weekend!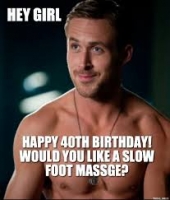 Return to OCAU's News Page

All original content copyright James Rolfe. All rights reserved. No reproduction allowed without written permission.