OCAU News

Ooh, Friday the 13th. No kidding, today I actually read the label on the bag of coffee pods I've been using for the last week or so and realised they were DECAF. Also, I managed to break two blades off the chassis fan in my PC yesterday.. I've still got the touch. Thanks to danstoejam this week!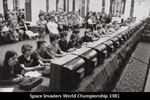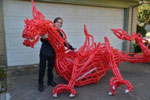 Return to OCAU's News Page

All original content copyright James Rolfe. All rights reserved. No reproduction allowed without written permission.