Advertisement:

---
OCAU News
Congrats Bullus! (10 Comments) (link)
Tuesday, 9-February-2016 15:46:28 (GMT +10) - by Agg


Congratulations to OCAU member Bullus! I'll let him tell the story: Thanks to your news post on Friday regarding the Nvidia event I was able to register and attend the event (which was a blast, got to talk to all the vendors PR people) and won final prize of the first session, a MSI GeForce GTX 970 OC 4GB :). Here is an image of my new MSI dragon teaching my WoW whelplings about the increase of framerates we will get in Nvidia 3D vision while playing WoW in stereoscopic 3D. Nice!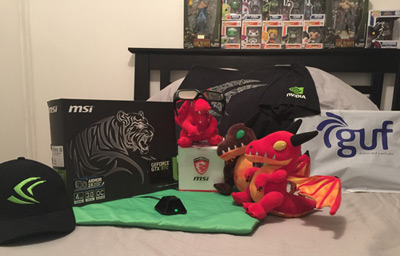 click to enlarge
Return to OCAU's News Page
---
Advertisement:



All original content copyright James Rolfe. All rights reserved. No reproduction allowed without written permission.

Advertisement: