Advertisement:

---
OCAU News

If you're planning to head to Ironfest this year, buy your tickets online in advance and you might win yourself a fancy outfit from (possibly NSFW) Gallery Serpentine. Ironfest 2017 titled 'Lost World' will take place over the weekend of April 22 & 23 at the Lithgow Showground, with a preview on Friday 21 April. Hrs: Fri 15:00hrs – 18:00hrs, Sat 0900hrs – 17:00hrs, Sun 09:00hrs – 17:00hrs.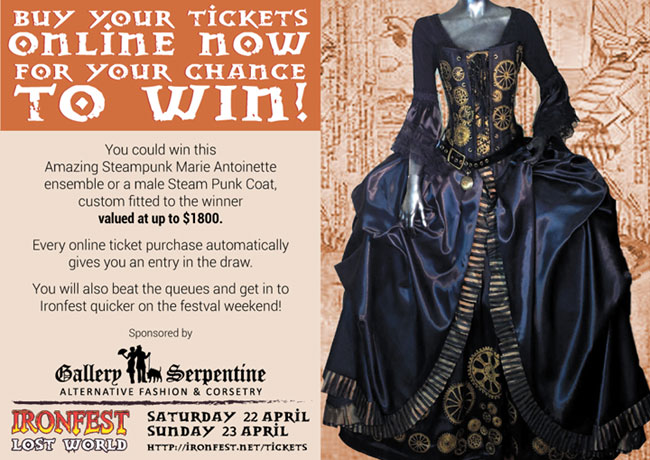 click for more info!



While I'm talking about events, Adam sent word that there's a Hak5 meetup tonight in Sydney. There don't seem to be many details yet, but stay tuned to their twitter, I guess.

Final edit: SamBolo mentioned that the Sydney Brick Show is on April 22 and 23 also. That's lego bricks not house bricks. :)




Return to OCAU's News Page
---
Advertisement:



All original content copyright James Rolfe. All rights reserved. No reproduction allowed without written permission.

Advertisement: