Advertisement:

---
OCAU News
Retro Let's Play - Early August - Wiz 'n' Liz (0 Comments) (link)
Wednesday, 2-August-2017 14:44:42 (GMT +10) - by Agg


The "Retro Let's Play" for early August over in the Retro & Arcade Forum is Wiz 'n' Liz from 1993. Wiz 'n' Liz is a super fast platform "collect-em-up", where you play one of either Wiz or Liz, two little wizards who must race around levels collecting "Wabbits" in a strict time limit.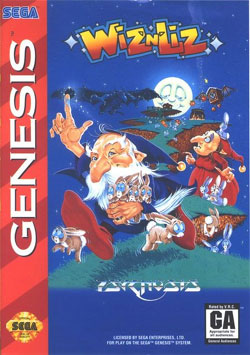 click for the thread!


The action is frantic, and your biggest enemy is time, with no other real enemies or spikes/pits/hazards common to other games of the era (with the exception of a couple of large end bosses, but these still aren't typical). Once enough wabbits are collected, you can exit a level and take on the next stage. Bonuses can be picked up for extra time, and between levels are a number of amusing mini games.

You can play Wiz'n'Liz in your browser here thanks to archive.org.




Return to OCAU's News Page
---
Advertisement:



All original content copyright James Rolfe. All rights reserved. No reproduction allowed without written permission.

Advertisement: