Advertisement:

---
OCAU News
Australia Wins HWBOT Country Cup 2017 (4 Comments) (link)
Tuesday, 23-January-2018 15:42:33 (GMT +10) - by Agg


Congratulations to Team Australia for winning the recent HWBot Country Cup 2017, a world-wide overclocking contest. Today we are very happy to officially (and finally) confirm Australia as the winning country in the HWBOT Country Cup 2017 contest. After keeping quietly off the radar in the last few weeks of the contest we find the Aussies in complete control of things, following up on their wins in 2013, 2014 and 2015 to take a record fourth HWBOT Country Cup title.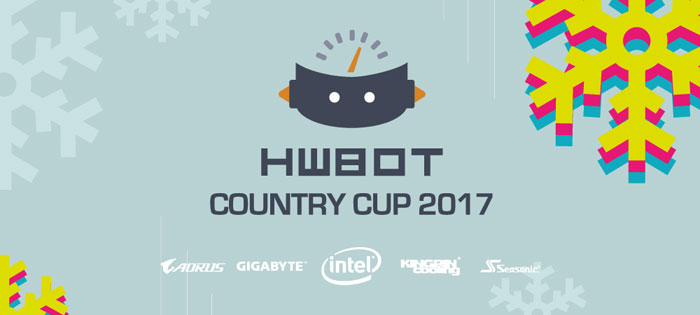 click for the announcement!



Taking a look at the final standings at the end of the contest, there's no doubt regarding the utterly dominant performance from Australia. With wins in five out six stages, they really did jump out from behind their sandbags to take the contest by storm. When we last checked in on the contest two weeks prior to its climax, the Australians had yet to really show their hand, loitering around in 5th place. By the end of the contest, they have won the contest by a country mile, toting up a score of 225 points, just 5 points away from a maximum haul. In terms of prize places, the US and make second place with 180 points while France make third with 159 points.




Return to OCAU's News Page
---
Advertisement:



All original content copyright James Rolfe. All rights reserved. No reproduction allowed without written permission.

Advertisement: