OCAU News

Sciby has a terrible secret. No, not that, everyone knows that. His terrible secret is that, despite being an editor, Admin and (as voted by forum-goers) Most Sexy Person on OCAU, he's actually got a deep-seated fetish for... Macs. That at least partly explains why he's reviewed the Apple iSight, a quite natty little firewire-connected webcam that, unfortunately, remains in the domain of Mac users only, for now. Still, it's an interesting read, with some interesting pictures: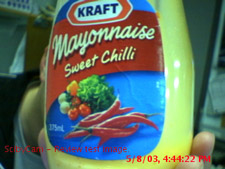 Click for the sweet, yet spicy review!
Return to OCAU's News Page

All original content copyright James Rolfe. All rights reserved. No reproduction allowed without written permission.