OCAU News
Antec 4U22ATX Rack-Mount Case (10 Comments) (link)
Wednesday, 26-November-2003 16:25:04 (GMT +10) - by Agg


Previously the domain of server rooms only, small racks and rack-mounted cases are finding popularity with the enthusiast community as a way of saving space. DavidRa has checked out this 4RU rack-mounted case from Antec.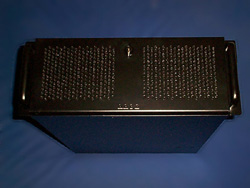 Click for the review!
Return to OCAU's News Page

All original content copyright James Rolfe. All rights reserved. No reproduction allowed without written permission.