Advertisement:

---
OCAU News
CoolerMaster AquaGate Liquid Cooling System (4 Comments) (link)
Tuesday, 29-June-2004 04:00:16 (GMT +10) - by Agg


Wolfy has taken a detailed look at this all-in-one CPU watercooling kit from CoolerMaster. It's meant to be easy for a watercooling novice to use, but does it reach the goals of quiet computing with good thermal performance?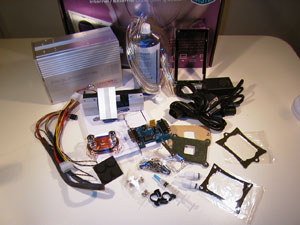 Click for the review!


Better grab the comfy chair first and a coffee, this is a 9-page review. :)




Return to OCAU's News Page
---
Advertisement:



All original content copyright James Rolfe. All rights reserved. No reproduction allowed without written permission.

Advertisement: