Advertisement:

---
OCAU News
Apple iPod nano Review (51 Comments) (link)
Friday, 9-September-2005 00:08:35 (GMT +10) - by Agg


BenZor's provided us with one of the first, if not THE first, hands-on review of Apple's new iPod nano. It's similar to the earlier ones, but it holds less, has more features and is much, much smaller: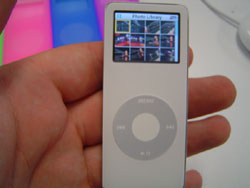 Click for the review!
Return to OCAU's News Page
---
Advertisement:



All original content copyright James Rolfe. All rights reserved. No reproduction allowed without written permission.

Advertisement: