OCAU News
Canon Pixma IP4200 BubbleJet Printer (41 Comments) (link)
Monday, 7-August-2006 20:33:59 (GMT +10) - by Agg


Chris has shared his thoughts on Canon's IP4200 BubbleJet printer. It's amazing that nowadays you can get a photo-quality printer that prints on CD/DVD, has multiple input trays etc, all for around $150 AUD: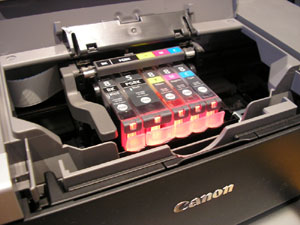 Click for the review!
Return to OCAU's News Page

All original content copyright James Rolfe. All rights reserved. No reproduction allowed without written permission.