OCAU News
Inno3D GeForce 7600GS AGP Video Card (22 Comments) (link)
Thursday, 19-October-2006 04:08:09 (GMT +10) - by Agg


I've checked out this new video card from Inno3D, the GeForce 7600 GS AGP. That's right - AGP! Instead of a conventional review, I thought it would be interesting to see if this quite cheap mid-range card can be used to extend the life of a fairly grunty AGP-based machine. Can AUD $200 or so get you gaming in high resolution again, while you wait to move to PCI Express?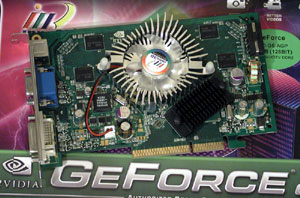 Click for the review!
Return to OCAU's News Page

All original content copyright James Rolfe. All rights reserved. No reproduction allowed without written permission.